Check out Laundreez!
Laundreez was designed for washing clothes on the move while being kind to them. Detergents do the work and the Laundreez provides a convenient place to produce the magic. A few shakes during the soaking process produces a great clean. For tougher stains, a good massage will help. The easy-to-use screw cap makes emptying water and refilling to rinse a breeze. Unlike other hand washing methods your hands stay dry!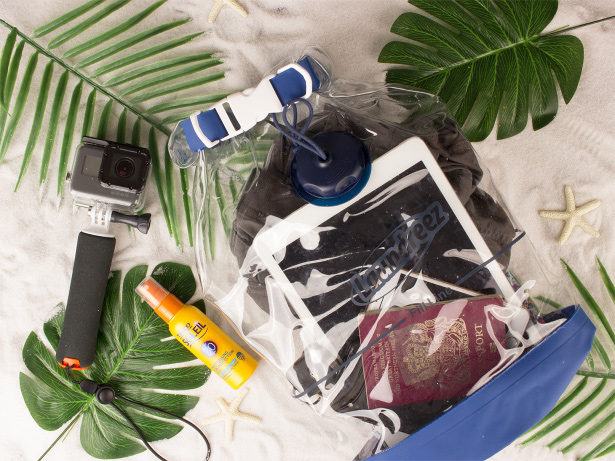 Available on Amazon: www.amazon.com/Laundreez-1-Portable-Clothes-Washer/dp/B013C98X72
Laundreez can be used for pre-soaking items, washing delicates, refreshing workout and dance gear or cleaning usual items like baseball caps and plush toys.
Laundreez is compact weighs (13 ounces) and can be used as a dry bag (to protect valuables when near water), to carry up to 6 litres of water, or used to ice down drinks (always up for a good party!) At a retail price of $29.99, Laundreez is economical to own and to use.