CHRISTMAS GIFTING FOR KIDS FROM CHILDS FARM > www.childsfarm.co.uk
Childs Farm Hand Care Tin, RRP £15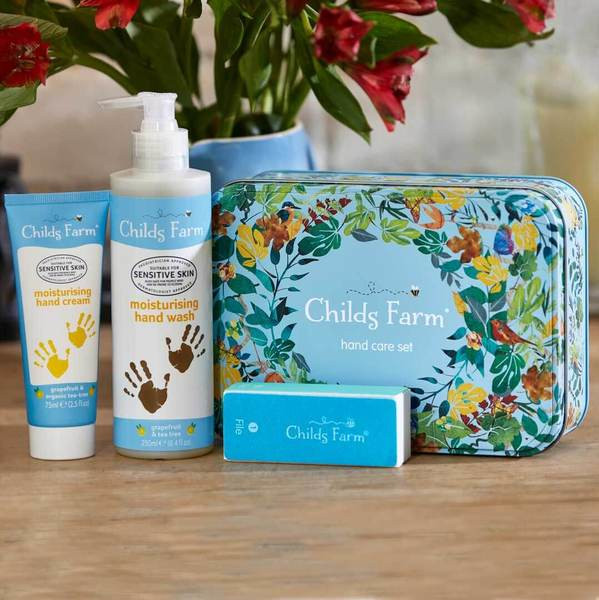 Give the gift of soft hands this Christmas with Childs Farm's Handcare Tin. With the festive season comes colder weather so it's important to keep little (and big!) hands nourished and hydrated to prevent dry, cracked skin.
This beautiful floral tin contains a luxuriously moisturising grapefruit & organic tea tree hand wash, a fast absorbing, ultra-hydrating grapefruit & organic tea tree hand cream and, for the ultimate treat for your nails, a file, buff, smooth and shine nail block.
The tin is designed to celebrate Great Britain's diverse and colourful flora, can be reused to store anything from hair ties, photos, jewellery, pocket money or other knick knacks!
For little ones who love mythical creatures:
Childs Farm Unicorn Washbag Gift Set, RRP £10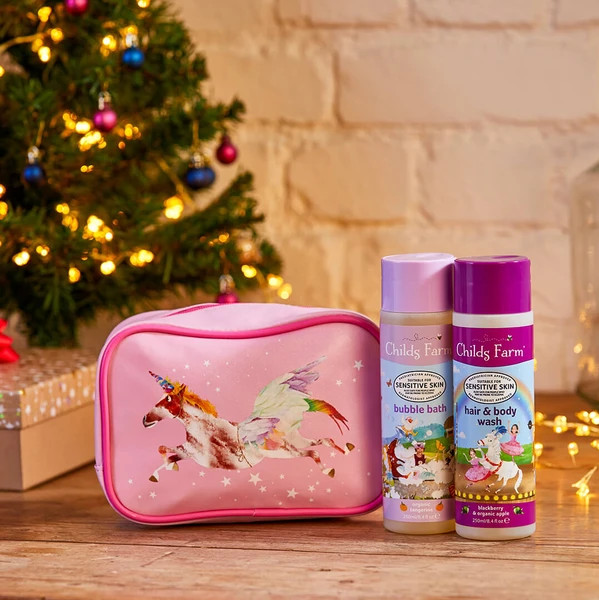 Make bathtime more magical this Christmas with a Childs Farm Unicorn Washbag Gift Set. This mythical wash bag, featuring Childs Farm's iconic 'Buster the Horse' playing dress up as a beautiful unicorn, contains a fruity, foamy and nourishing organic tangerine oil bubble bath, and a Blackberry and organic apple extract hair and body wash – the perfect set to keep little ones feeling and looking sparkly this Christmas!
The unicorn wash bag also makes the perfect accessory for little ones! They can store all their favourite things in it, as well as taking it to sleepovers or even using it as their favourite new pencil case in school!
For little ones who dream of life on the farm:
Childs Farm Tractor washbag gift set, RRP £10.00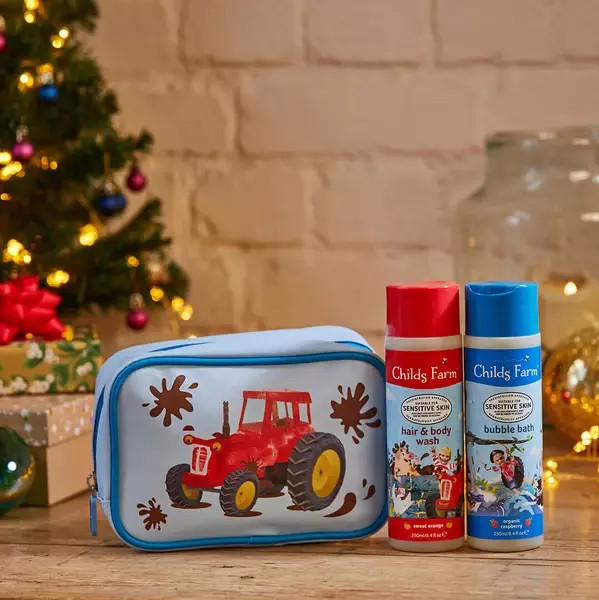 This wheely-good gift set is perfect for farm & tractor lovers, featuring Childs Farm's very own Old 'Red the Tractor'. The wash bag contains Childs Farm's organic raspberry bubble bath to clean and moisturise all skin types, and cleansing and nourishing sweet orange oil hair and body wash, to leave hair shiny and tangle free – a great addition to your little one's bath time routine this Christmas.
The tractor wash bag also makes the perfect accessory for little ones. They can store their favourite things in it, taking it to sleepovers, or even using it as their favourite new pencil case in school!
For the little one who can never sleep:
Childs Farm Baby Bath & Bedtime Suitcase Gift Set, RRP £24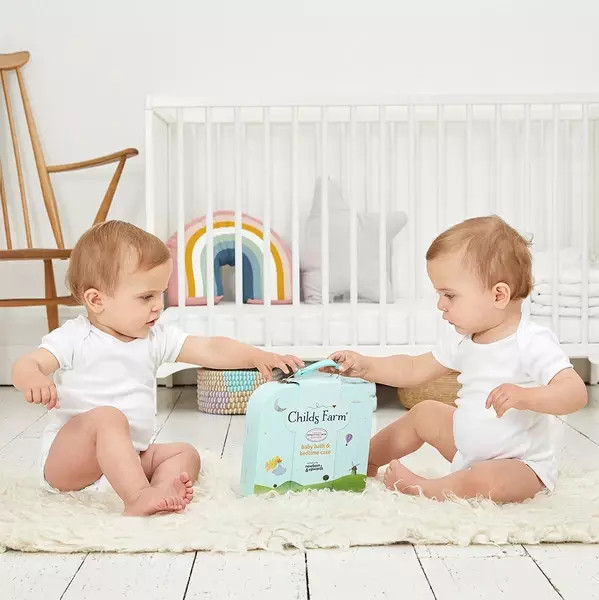 This set makes for the perfect gift for new parents or parents-to-be this Christmas. The baby bedtime suitcase contains everything a new parent needs for bath times with their newborn. It includes Childs Farm's best-selling organic tangerine bedtime bubbles, unfragranced body wash, baby moisturiser, nourishing unfragranced nappy cream and a baby bath thermometer featuring Childs Farm's baby duckling, Amy.
This beautiful gift comes in a lovely bedtime suitcase.

BELT OUT A CLASSIC WITH LUCKY VOICE
THE MOST FUN YOU CAN HAVE AT HOME THIS CHRISTMAS www.luckyvoicekaraoke.com
Lockdown or not, get the festive feeling with Lucky Voice at-home karaoke kits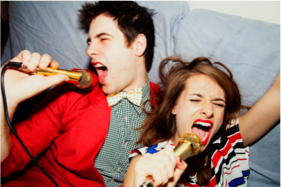 There's no denying that 2020 hasn't exactly set us up for festive fun and frolics, but if anything can boost the mood, it's a good old karaoke session.
Get into the festive spirit against the odds this Christmas, with at-home Lucky Voice Karaoke Kits. Whether it's Mariah or Slade (please no) just grab the mic and sing your heart out, because let's face it – we all deserve a little light relief.
Lucky Voice's karaoke kits make a great gift or simply a brilliant way to while away the hours at home. You can even organise a Karaoke Zoom and enjoy it with distant friends – with this handy little guide to show you how.
They come in a host of fun colours, from hot pink, gold and electric blue – to the fabulous rose gold.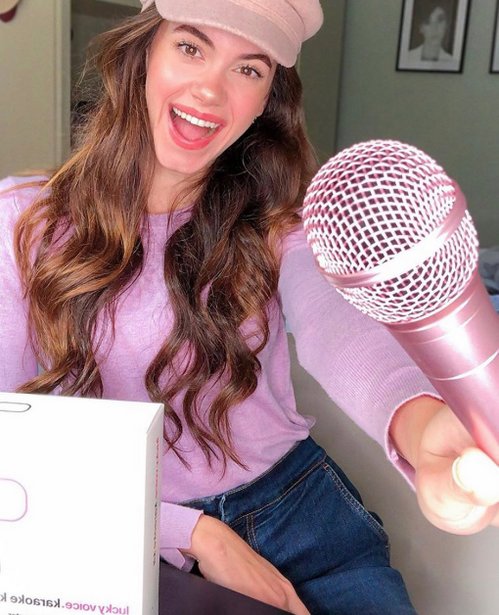 There's nothing to plug in and nothing to install. Just press play and sing from an extensive catalogue of chart toppers and karaoke classics – over 9,000 of them. Beginners, serious singers or fun seekers – Lucky Voice has got all corners covered.
The at-home kits are also a stress-free addition to the Christmas shopping list, being available to buy everywhere from Lucky Voice's shop to Argos, Amazon, Urban Outfitters, Harrods, Hamleys, and Selfridges.
1. Gold Karaoke Kit – RRP £69.99
2. Rose Gold Karaoke Kit – RRP £69.99
3. Pink Karaoke Kit – RRP £59.99
4. White Karaoke Kit – RRP £59.99
5. Blue Karaoke Kit – RRP £59.99
See shop.luckyvoice.com for more information.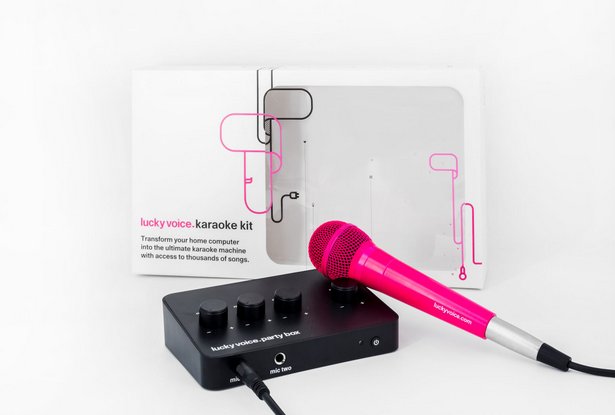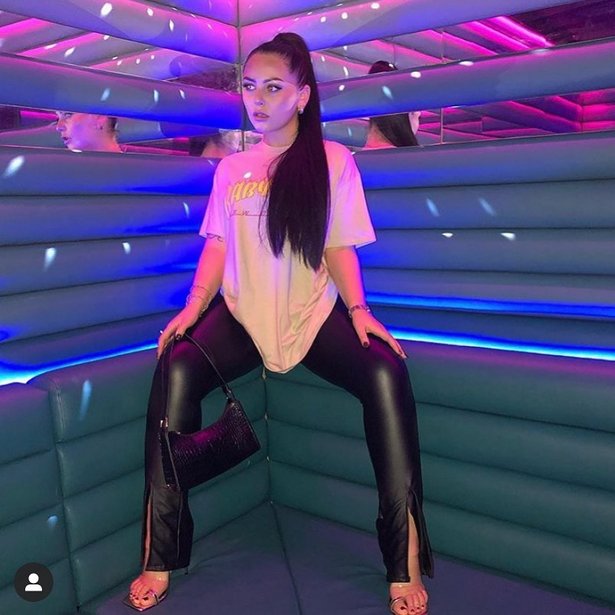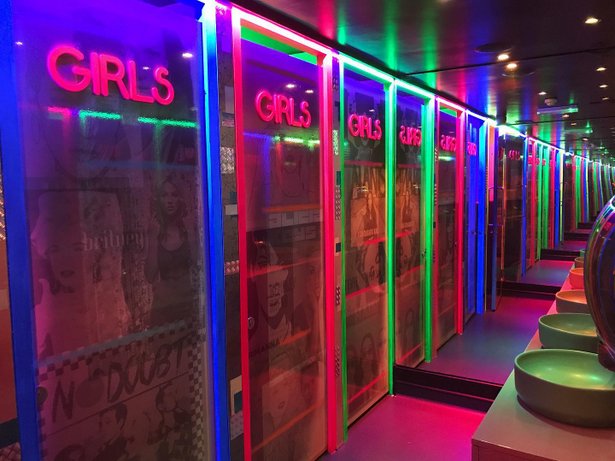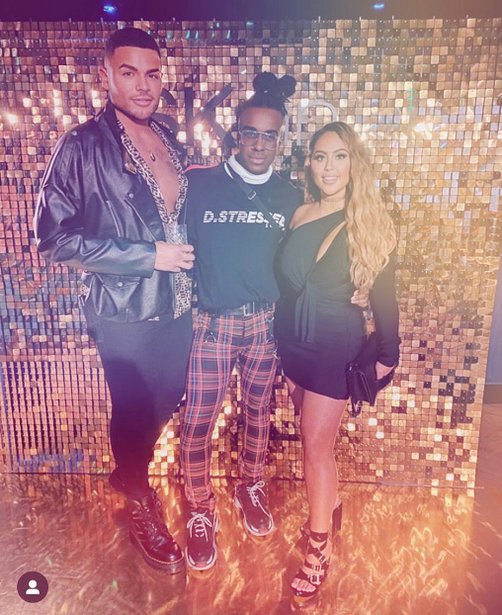 The perfect gift for the 2020 holiday season: the ZAPHYR crossbody case with the detachable strap.
It is a really cool tech gadget (you will NOT misplace your phone), that skyrocketed in Europe 2019. For everyone one who needs "hands-free" time and still have access to their smartphone at all times for a quick selfie, texting or streaming music.
www.amazon.com/dp/B08LMSW86Y?ref=myi_title_dp
ZAPHYR Ava iPhone 11/XR Crossbody Phone Case with Detachable Strap Wallet Carrier
ZAPHYR CROSSBODY IPHONE CASE: The Zaphyr Crossbody Iphone Case allows you to carry our phone wth you on the go. No more rummaging around in your purse, the crossbody phone case helps you to keep your hands free, while always having your phone close by.
TWO OPTIONS IN 1: The 2-in-1 case with detachable & adjustable strap allows for the detachment of the strap so you can just use it a regular protective case.
ONE SIZE FITS ALL: There is one size, which fits everyone as you can adjust the size. Just pull the cord to your size and hang your phone crossbody around your waist.
HIGH QUALITY: This phone case is made of only high quality materials and lightweight hard plastic polyurethane (TPU)
SLEEK DESIGN AND COMFORTABLE: Our crossbody phone case is the perfect style addition to your outfit, no matter if its casual or formal office wear. It is also comfortable to wear in all situations.
Our detachable crossbody iPhone case comes in multiple colors. Our crossbody phone case is the perfect style addition to your outfit, no matter if its casual or formal office wear. No more rummaging around in your purse, the crossbody phone case helps you to keep your hands free, while always having your phone close by. You can use it as 2-in-1 option as a crossbody or a high-protection iPhone case only.
How to use your detachable crossbody phone pocket:
Place the plastic hook into the intended position
Make sure, that the rings of the crossbody phone case are facing upwards
Press the hook gently onto the phone case and place your phone on top of the hook
Make sure, that your phone is securely placed in the case
Jiggle your phone a little in the case or pull on the cord to ensure that the hook is in place.
The detachable cord of the crossbody phone case allows you to have a 2-in-1 option, a portable phone necklace and a beautiful phone case.
Our phone case protects your smartphone safely and comes in beautiful colors.
The high-quality silicone material is soft and has a good feel.
Size information: There is one size, which fits everyone as you can adjust the size. Just pull the cord to your size and hang your phone crossbody around your waist.
Material information for our crossbody phone pocket:
Cord: 100% polypropylene
Smartphone case: Soft silicone, Hard Plastic Polyurethane (TPU)
Please do NOT bend or stretch the hook in any direction as the plastic could break.
If you handle our Zaphyr crossbody phone case carefully, your phone case will remain intact. Zaphyr does not assume any liability for the phone. Also pay attention that small children do not play alone with it. Irritation and loss of color are possible with intensive and long-time usage.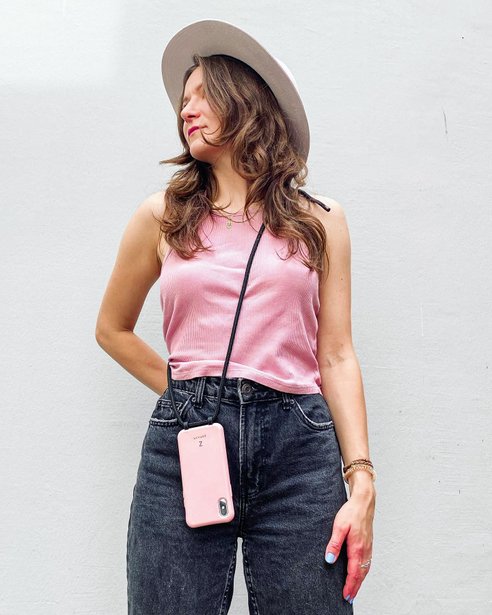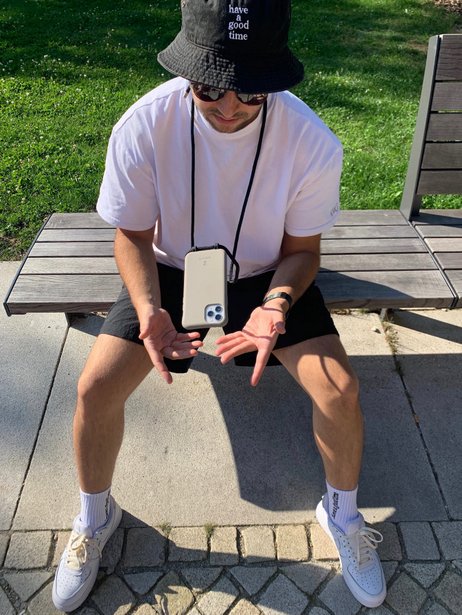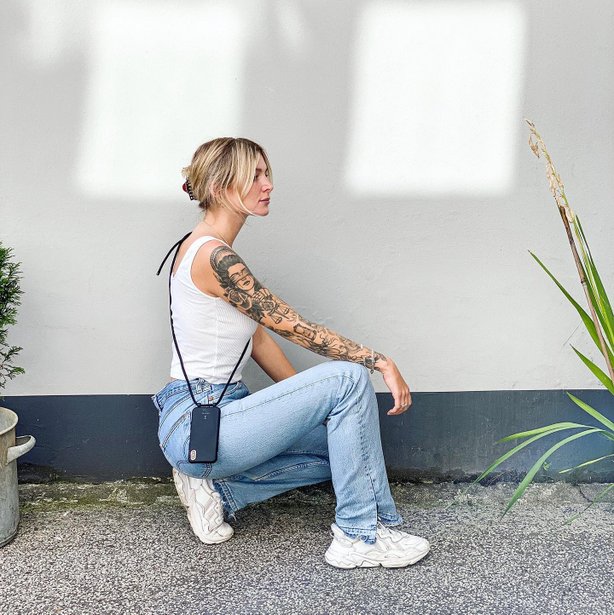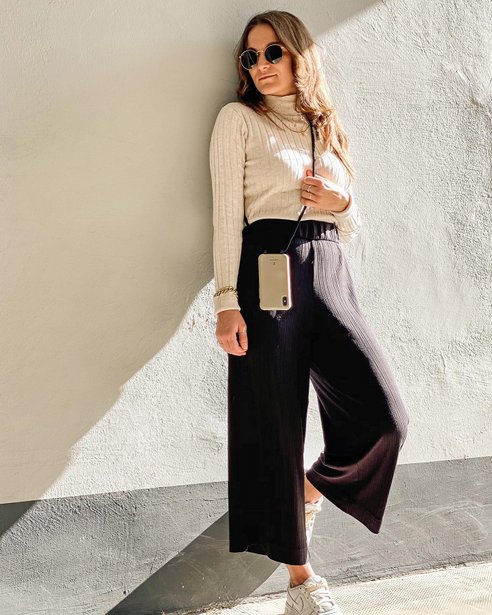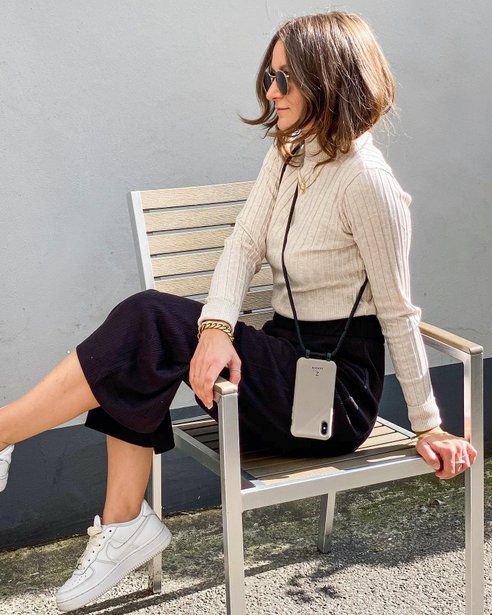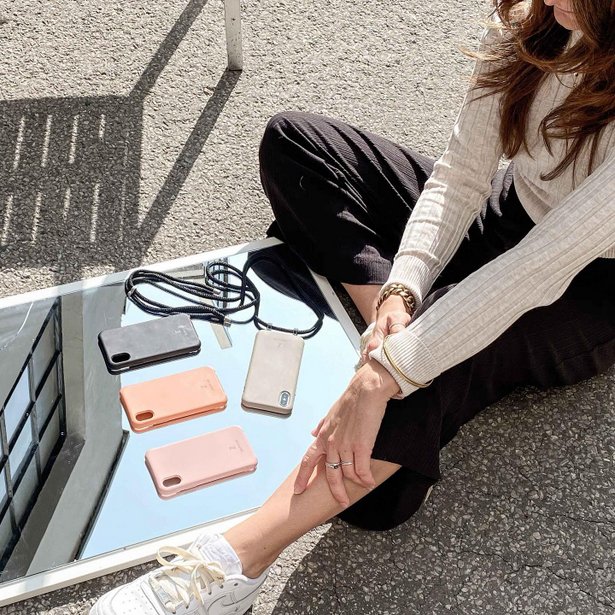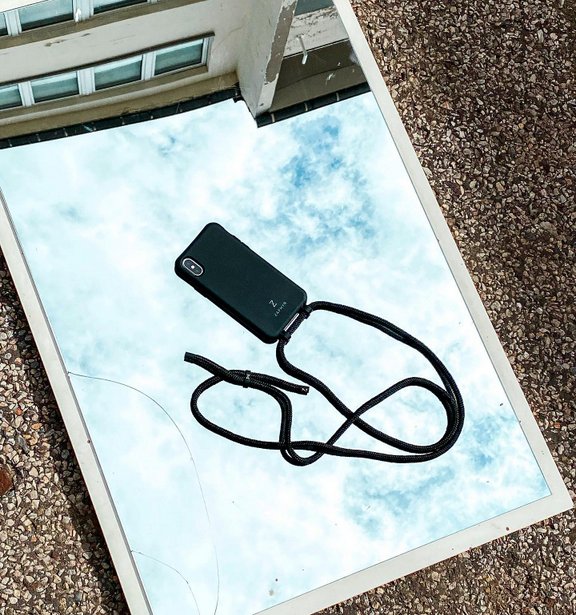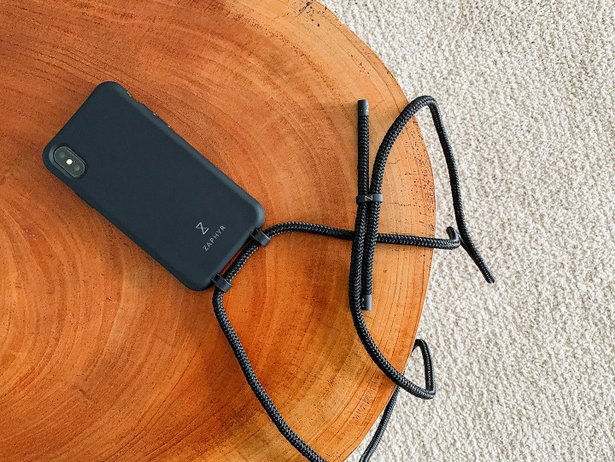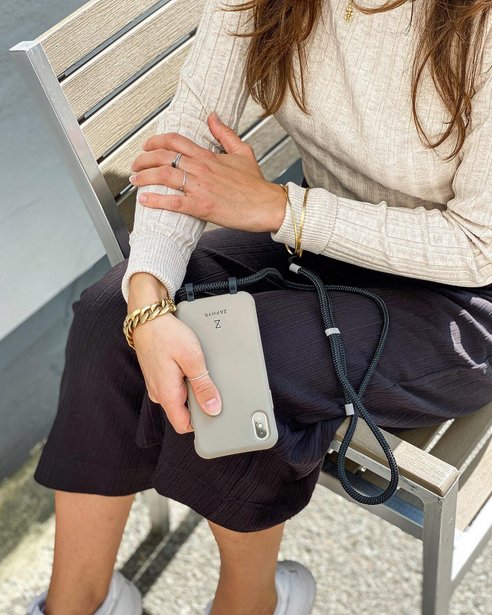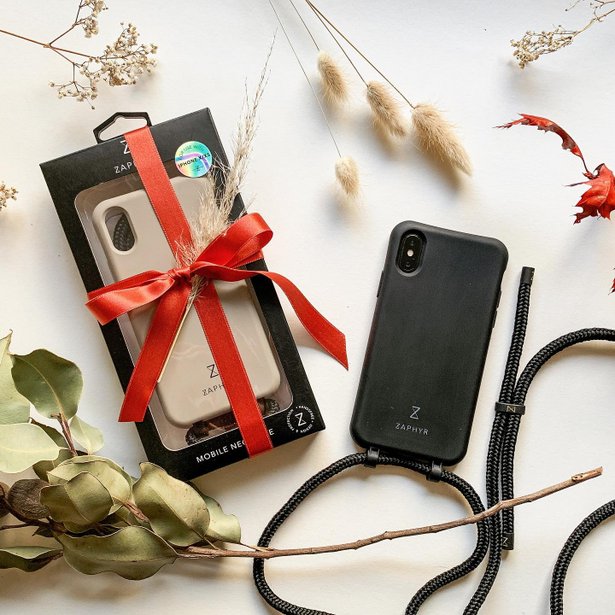 BAX-U better posture support for better health.
Wear your BAX-U 2-6hrs/day for 6-12 weeks, followed by 30-60min per day. Adding exercise accelerates your posture correction. www.bax-u.com/fitting/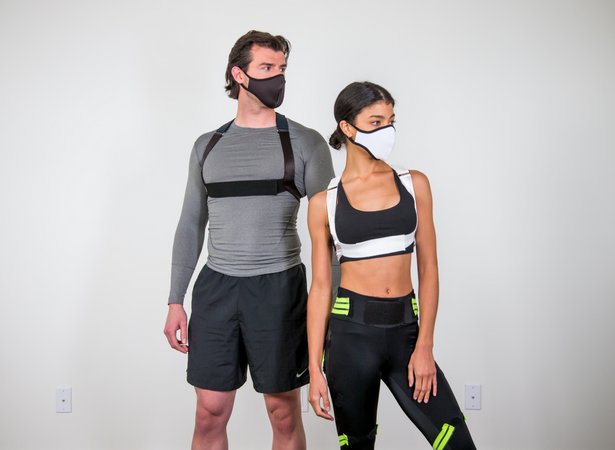 The Gift of Health:The perfect gift stuffer all under $100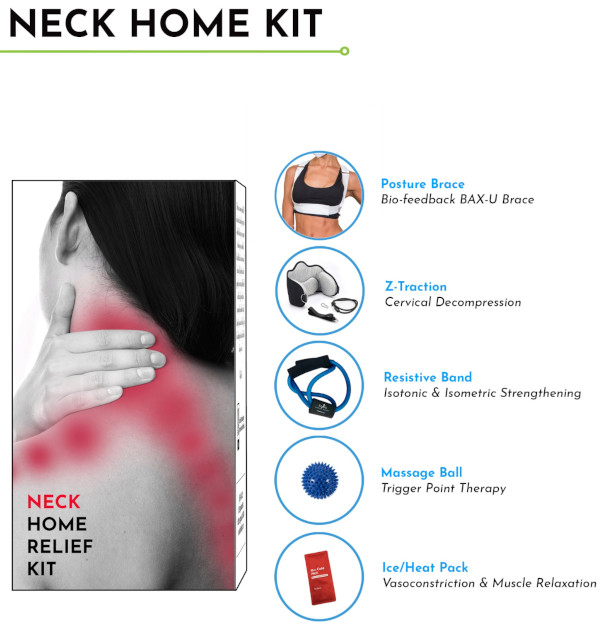 The holidays are right around the corner, and BAX-U has the perfect gifts for yourself and your loved ones. There is no better gift than the gift of health! And the amazing part is that they are all under $100, so it's perfect for HOLIDAY GIFT GUIDES!
BAX-U is a brand of wearable products for better alignment and optimal physical performance. BAX-U products have been known to provide instant results. The company is known for their cool and fashionable posture correctors and their home kits to relieve pain. BAX-U products are the perfect holiday stuffers for fitness junkies, gamers, all types of work and for everyday activities!
Home Kits Under $100!
Head Home Kit- $79.00/ Relieves headaches and migraines. The kit comes with a posture corrector, chiropractic neck traction, resistive band, massage ball and ice/heat pack.
Neck Home Kit- $99.00/ relieves stiffness in the neck due to poor posture while texting or slouching. The kit comes with a posture brace, z traction, massage ball and ice/heat pack.
Posture Correctors for both men and women
Bax-U Posture Corrector- $59.95
Accessories
Neck Z-Traction: $40
Chiropractic Cervical Mold $18
Multi-functional Portable Ergonomic/ Computer table- $55
Here is the link with all the images of the products listed above:
Please check out www.ThinkHealthy.com to learn more about the company.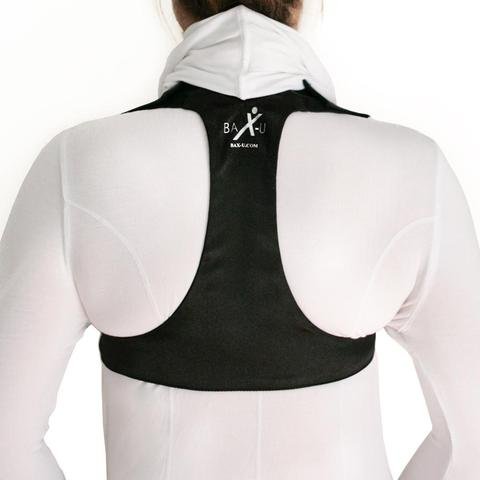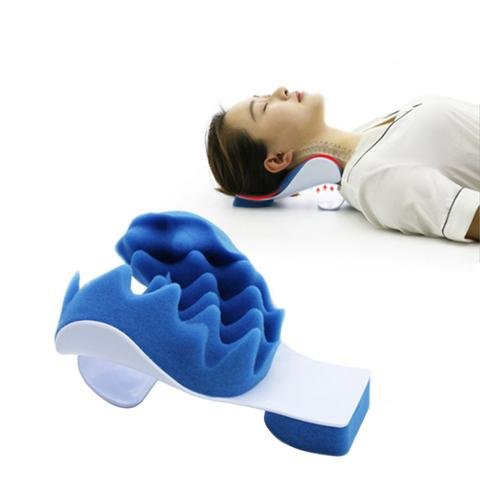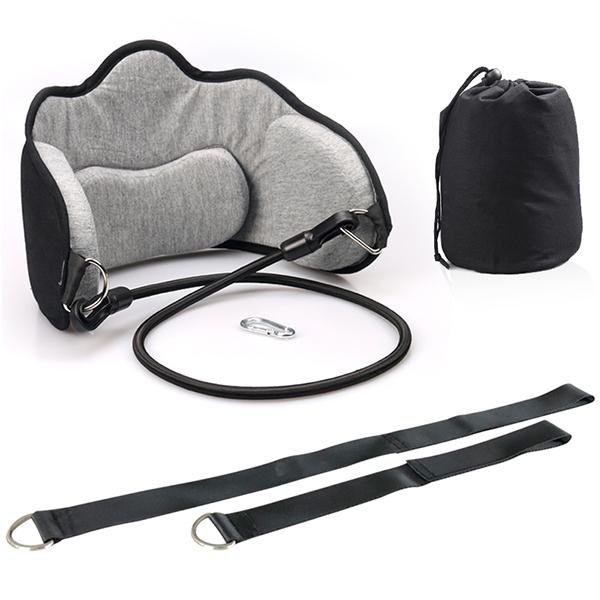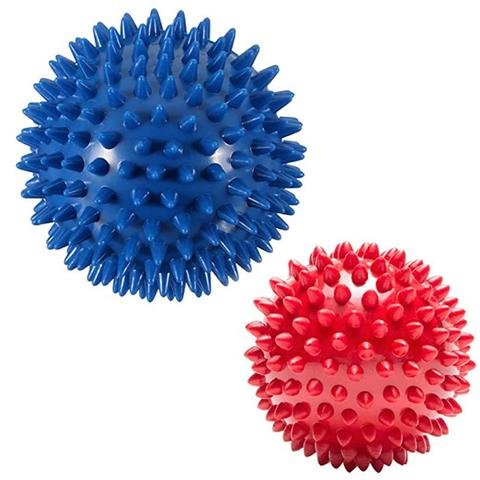 Available Now ! LGBT Foundation "products-with-a-purpose" LGBT Foundation Universal 5-in-1 USB Charging Cable in Partnership with LGBT Foundation >> www.supportlgbt.co.uk
See more at :- www.dpbuildingsystems.co.uk/cabconfig/product/lgbt-foundation-universal-5-in-1-multi-usb-charging-cable
Support LGBT is a partnership between LGBT Foundation and DP Building Systems. We are a cable specialist company based in Birmingham. We have partnered with the LGBT Foundation to launch new cable products in support of the foundation.
We are passionate about helping charities and organisations raise funds by creating usable, useful and interesting cable products to support their causes.
This is a non profit project to raise as much funds for LGBT Foundation causes.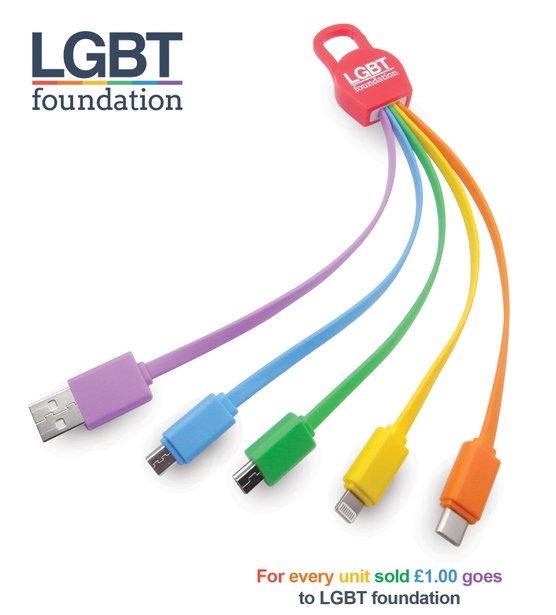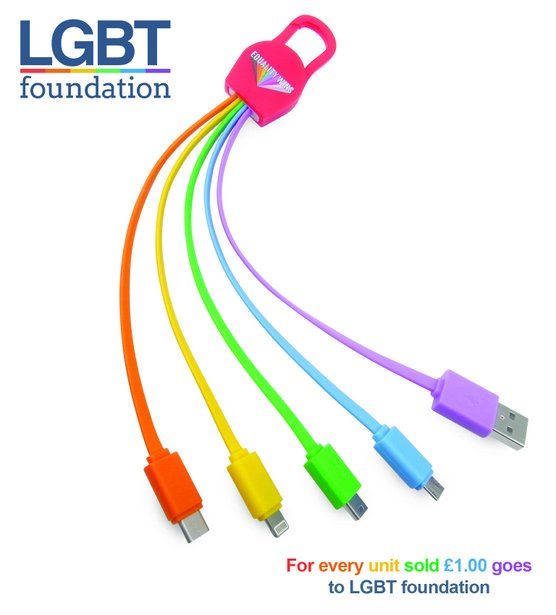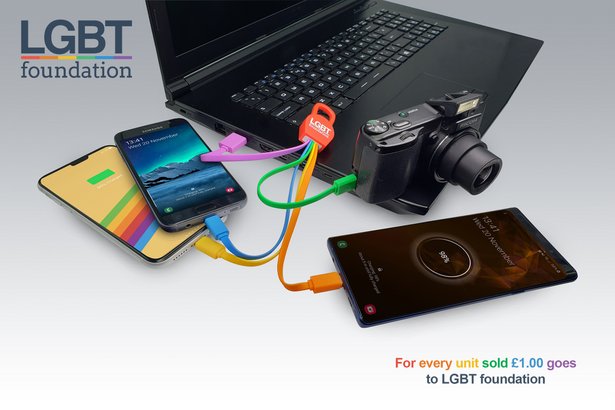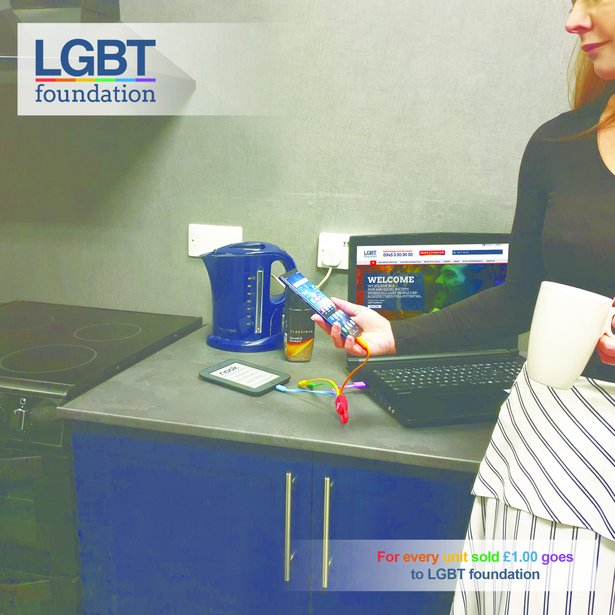 Revealed: Six houseplants to boost your mood this winter
A new report by Wren Kitchens reveals the best houseplants to boost your mood this winter
Indoor plants can reduce 87% of toxins in the air, reduce blood pressure and make you feel calmer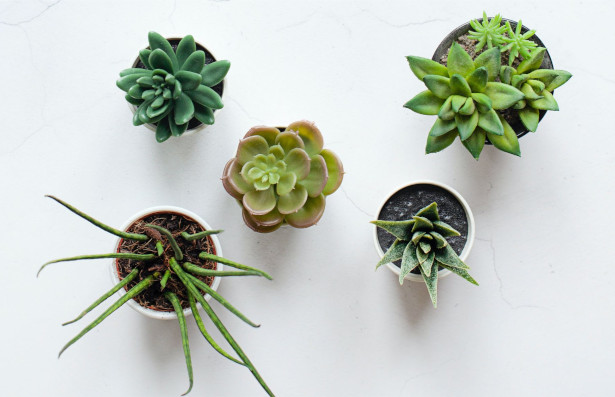 It's a well-known fact that spending time in nature is good for your wellbeing, so what better way to boost your mood than to bring nature inside. With search volumes for "house plants delivered" increasing by 400%, and "buy houseplants online" by 200% since lockdown, Wren Kitchens have revealed the best houseplants to have in your home to help boost your mood:
Aloe vera
The gel from aloe vera can help to soothe acne, burns and dry skin, helping you both physically and mentally. To allow your aloe vera plant to thrive, place it in bright but indirect sunlight, and let it dry in between watering.
Lavender
Place your lavender plant in the bedroom, and the scent will help to reduce your stress levels, enabling you to sleep better. To let it grow, water it regularly and leave it in a place that gets a lot of light.
Snake plant
Had issues in the past with keeping plants alive? Try a snake plant – they need minimal care, but can really help to improve your wellbeing as they add moisture to the air and release oxygen. They're particularly ideal for people who suffer from allergies – and interestingly, they were the most Googled plant in lockdown!
Peace lily
Peace lilies are great houseplants to have. Not only do they soak up mould spores in the air; they also absorb their water before releasing it back into their environment – so place your peace lily in a dry room.
Monstera plant
You've likely seen the Monstera (also referred to as a Swiss cheese plant) clogging up your Insta feed, but they can actually boost your mood. They purify the air, making your home healthier – plus, you can grow new plants from their cuttings.
English ivy
Like peace lilies, English ivy absorbs mould in the air, helping to purify your home; and it also has properties that help you to stop being restless, meaning you can enjoy a better night's sleep.
For more plants to boost your mood, please go to www.wrenkitchens.com/blog/top-10-mood-boosting-houseplants-wren-kitchens
The Pinterest Holiday Gift Guide: Top giving inspiration this season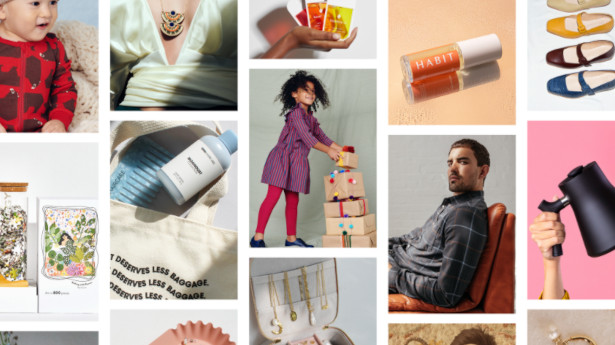 The year 2020 presented many unknowns, but what was clear was the excitement for the holiday season. While Pinners are always early in their planning for the holidays, this year blew past the typical month of June as searches for topics like "Christmas gift ideas" began peaking as early as April1. With people spending more time at home than ever before, an eagerness to spread joy (and splurge on self care), along with historical highs in online shopping, Pinterest makes it easy to shop for everyone on your list.
Enter the Pinterest Shop: holiday collection, a list of this year's most-searched holiday gift ideas on Pinterest. It's a shoppable inspiration guide that links directly to retailer product pages where Pinners can go from inspiration to purchase.
"At Pinterest people come to us with a question, ready to explore, be inspired and find their answer. The holiday gift season is basically one giant question! What to get your loved ones (plus a little something for yourself) can be such a puzzle. The latest edit of the Pinterest Shop features hundreds of items from a combination of small businesses, Black-owned brands and sustainable products. Inspired gifting this season means supporting meaningful brands and businesses where consumers can feel their purchases matter." Aya Kanai, Head of Editorial Partnerships
When thanks just isn't enough
From teachers to essential workers, there's no shortage of people to thank this year and with searches on Pinterest for "thank you gift ideas" +44%4 we're making it easy to gift some gratitude with these trending products.
Avocado Organic Sleep Gift Set Not on the High Street (£35.50)
Life Planner 2021 Present and Correct (£23.50)
Hand Painted Jean Jacket WREN & GLORY (£420)
Home is where we all are
Going out is so 2019. Pinners are looking for ideas to make the most of this time at home with searches up for "cute loungewear 5.6x and "best poetry books" 2x. Offering everything from page-turners for voracious readers to super comfy essentials for avid streamers, this home-body haul will make long nights even more loungeable.
Furry Slippers Oysho (£20)
Knit Jacket Hope Macaulay (£180)
Jaw String Hoodie Mulberry & Grand (£65)
Level up your space
Pinners are searching for ways to gift some space upgrades with "gifts for plant lovers" 2x and "indoor hanging chair" 3x among top searches for home gifts. Perfect for plant-lovers, art-enthusiasts and the constant-redecorators, these gotta-have gifts will turn any house into a home.
Frameless Mirror Chalk (£30)
How to Read Tarot Urban Outfitters (£10)
Natural Grass Bud Vase Made Trade (£155)
Spend small, give big
Spend small, give big with clever yet meaningful "mini gift ideas" 2x. From cute hair accessories to skincare refreshments and more— be sure to scoop up these mini pick-me-ups as a thoughtful gesture.
Vegan Leather Cardholder JW PEI (£17)
Scarpa Print Chalk (£20)
Black Fuzzy Scrunchie TopShop (£6.50)
The beauty enthusiast
Head-to-toe and ready to go. People are on the hunt for "best skincare products" +30% and "spa gifts" 2.7x. This edit boasts clean beauty starter kits and skincare for the budding MUA to scrubs and masks for every body (part).
Reusable Bamboo Face Cloth Gift Set Not on the high street (£24)
Nourishing Cream Origins (£68)
Rose Quartz Facial Roller Liberty (£36)
Seasoned and amateur foodies
Meals to remember start with the right tools. With everyone becoming their own chef and at-home host, searches for "ceramic gifts" 3.5x are on the rise. Make their lives easier with barista-worthy pour overs, all-purpose cookware and more.
Simple Cookbook Ottolenghi (£25)
Bell Jugs Trouva (£40)
Grid Potholder MINNA (£32)
That kid magic
Gifts for the little ones don't have to be short on creativity. With increasing searches for "learning toys" +96% and "kids wooden toys" 53%, we have gifts that are sure to keep your littles busy this holiday. Enter a world of whimsical wonder with these captivating toys for the kids.
Wooden Teething Bunny Ring Made Trade (£14)
Alphabet Print Karin Akesson (£25)
Little Dreams Big People Book (£9.99)
Gen Zers and the hard-to-buy for
Shopping for this generation shouldn't feel like finding a needle in a haystack. It's all about "aesthetic gifts ideas" 3.7x this holiday. Nail their aesthetic with this assortment of unique fashion finds, on-trend accessories and more.
Rainbow Handpainted Jean Jacket WREN & GLORY (£295)
Top Handle Bag JW PEI (£29)
Dream Big Enamel Pin Holly & Co (£7)
Treat yourself
2020 totally owes you one. Why not find something for you while shopping for them? As people are traveling and going out less, they are looking to splurge a little on something special with searches for "luxury gifts" 3x.
Wireless Charger NATIVE UNION (£85)
Millie Tote Mulberry (£995)
Chelsea Boots Barbour (£129)
The new adventurer
Pinterest searches for "hiking must haves" 2x and "outdoorsy style" 2x are up up up. Help weekend warriors answer the call of the wild with packs, quick-dry outfits and more. This roundup will have them well on their way to the next great escape.
Kinto Travel Tumbler Trouva (£35)
Style Rider Trainers PUMA (£50)
Backpack Sanqvist (£125)
Methodology:
1Increases are calculated by comparing normalized global searches in June 2019 to June 2020.
Increases are calculated by comparing normalized global searches in the month of August '19 to the month of August '20.
Nixplay creates frames that let you curate photo and video content, streamed remotely through WiFi (you can also share access so friends and family can curate content for you and vice versa). If you're busy – or for those less techy – you can use Google Photos to automatically recognise the types of photos you want to upload and it pulls it straight from your phone's image bank and onto the frame.
You can also link up a number of frames so they all stream between each other too; they're designed to form a sort of network, great for families keeping up to date with milestones, long distance relationships or friends. The design is super sleek and they have matte, metal and wood finishes to suit any space.
Nixplay are bringing deals on Black Friday with a bang, with great savings on the popular and stylish frames. With the high-resolution full-HD screens and adjustable colour settings, the images show up in crystal clear clarity.
Nixplay's Black Friday deals include:
£40 off Nixplay Seed Wave / Amazon
£40 off Nixplay Smart Wi-Fi Frame 13.3 / Amazon
£50 off Nixplay Smart Wi-Fi Frame 15.6 / Amazon
25% off Nixplay 2K Smart Photo Frame 9.7 / Amazon
Nixplay Smart Photo Frame 10.1 (Wood or Black): Buy 1 get 20% off, buy 2 or more get 25% off / Amazon
THE FRENCH BEDROOM COMPANY CHRISTMAS GIFT GUIDE 2020
With the evenings getting progressively darker, weather getting colder and selection boxes filling the supermarkets, it can only mean the one thing, Christmas is coming! And with that it's the time for everyone to dust off their favourite embarrassing jumpers, indulge in a hot chocolate (or mulled wine) and enjoy that quality family time, which is so important in the current climate, the only stress being what to buy your loved ones to show how much you care.
Luxury home and interior Specialists at The French Bedroom Company have selected their favourite picks based on popularity and new in trends to help guide your gift giving this Christmas. The items range from luxury candles to ruffled cushions to home decorations, for all types of budgets, be it a yearly present for a friend or a larger gift to show appreciation for a sibling.
California Springs Tufted White Cushion – £40
The pattern of the California Springs Tufted White Cushion almost resembles a snowflake pattern, giving it a wintery feel. It is adorned with soft chenille that will appeal to any retro-lover at heart. Designed in Australia the California Springs Cushion is 100% cotton and washes beautifully, becoming softer with each wash and giving a more comfortable feel.
Abstract Face Cotton Rug – £75
This chenille rug with an abstract Picasso-esque line drawing will turn floors into a work of art. The black drawing is created from woven tufts, rather than simply being printed onto the rug, and the neutral background ensures it won't detract from other treasures in the room. Choosing to place it amongst strong colours like black or against neutral and natural tones will give a more artisan and bohemian aesthetic.
Oli Ruffle Pink Linen Cushion – £40
These adorable cushions make a lovely addition to a sofa or armchair with their delicate ruffled edge. They will also bring a touch of romance to a bedroom and coordinate perfectly with French furniture around the home. The Oli Ruffle Cushions layer and style perfectly with pure linen bed sheets which have maintained popularity through 2020 and into next year.
Casafina Luxury Sandalwood Candle – £24
For men who appreciate a rich decadent smell, this gently masculine fragrance will enhance a home with notes of sandalwood and patchouli. The silver candle is presented in a gift box printed with a map of London and sealed with a black grosgrain ribbon, making it the ideal gift for the smart and dapper men in your life.
Melinoe Greek Goddess Bookends – £55
Split into half, pure black and gentle white, these bookends will make a beautiful statement in a home. They are a stylish and thoroughly modern interpretation of Melinoe, the Greek goddess of ghosts who wandered the earth each night with a train of ghosts. These bookends couple well with classical or antique books to emulate the style, or with more modern books to suit the contemporary black and white colours. The ideal gift for those who love art history or Greek mythology.
Blooms at Midnight Bed Linen Set – From £30
Bring the outside in while keeping the cold out with these bold and beautiful midnight blooms for the midnight hour. This eye-catching botanical bed linen is adorned with a large-scale painterly print of beautiful blooms. Winter florals will always add visual warmth and texture to your bedroom, and they go flawlessly with the addition of these rich, painterly botanicals. The overall colour palette combines jewel tones of opulent green, blue and dark coral reds for a deep and romantic vibe with the deep green reverse, making this ideal for that vibrant person in your life.
Portrait of Chimpspeare Printed Canvas – £225
An eccentric creation by Ant Fox, this portrait is exclusively available at The French Bedroom Company. Executed in the distinctive style of the Dutch Golden Age of painting, this piece toys with the 'Infinite Monkey Theorem' and that a monkey with a typewriter will almost certainly reproduce the complete works of William Shakespeare if given enough time. Chimpspeare proves this correct and becomes the Monkey Shakespeare writing his masterpieces. The frame is skilfully printed onto the canvas, meaning this wall art is ready to be hung and adored. Gift this to someone who likes powerful art in their home and would like to have this as a talking point.
Festoon French Urn – £99
Classic and classy, and true pared-back French elegance, this gorgeous French urn ticks all the design boxes. This is an exceptionally versatile antique-style French urn for all times of year. Style it with a festoon of cascading fresh blooms, use as a wine cooler for an outdoor summer party, or make it a lavish and over-the-top Grecian style fruit bowl dripping with deep red grapes and summer fruits. The only certainty is this will be the talking point of conversation.
Cherish Soft Pink Faux Fur Throw – £95
Made from the softest faux fur, this is the ideal winter companion to keep you feeling warm and toasty. This throw is a beautiful shade of pale rose pink, with white-tipped super-soft faux fur. The reverse faux suede provides a great solution so that it won't slide onto the floor. Best placed on a sofa or bed, pair with cushions on top of a white French bed for a quintessentially romantic look or against natural wood ranges for a classic styling.
Hubert Hippo Gold Table Lamp – £75
Glorious, curious and quirky, this side lamp draws in the attention of the whole room, a standout product that makes everyone smile. Made from cast poly-resin, this hippo has wonderful detail on his toes, teeth and tail. He has felt protector pads under his feet, and a gold fabric cord flex and gold switch. Light shines out of his mouth between his teeth – of course, where else?! The name Hubert means bright, shining intellect so provide more wisdom to a home this Christmas with Hubert the intellectual hippo.
The ultimate entertainment gift this Christmas: Oculus Quest 2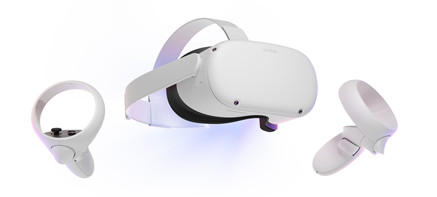 Oculus Quest 2 is the ultimate entertainment gift this Christmas. The next generation, all-in-one, wireless VR headset is coming to stores on October 13thwith those who had early access calling it their "favourite VR headset of all time", (Expert Reviews), and "the virtual escape from Covid we all need"(The Guardian).
Cheaper than ever before, Oculus Quest 2 is equipped with state-of-the-art technology to support an even more immersive experience.
It comes packed with incredible host of content including Star Wars: Tales from the Galaxy's Edge and Jurassic World Aftermath; Population:One – a multiplayer battle royale built especially for VR; and games like Beat Saber and Dance Central.
With lockdown continuing, you can still enjoy live events in VR through Quest 2. Katy Perry, Post Malone and Billie Eilish have all taken to the stage in VR this year, with more incredible acts planned in Oculus Venues. And it's not just music, NASA streamed the SpaceX shuttle launch in VR, and fans have sat courtside at NBA games – all from the comfort of their own home.
Oculus Quest 2 is the perfect gift for gamers and entertainment lovers this Christmas.
Cost: Starting at £299 (64GB)
Available from: Amazon, Currys PC World or the Oculus store.
Staying connected – Facebook Portal
Portal is the new immersive way to connect with friends and loved ones, even when miles apart this Christmas so that you are guaranteed to never miss a moment. Portal is built with integrated Alexa, a smart camera and Story Time, which brings stories to life with animation, music and AR effects – perfect for any family that wants to stay connected at Christmas!
Cost: Portal Mini is £129, Portal is £169 and Portal TV is £149 or bundle any two Portal devices for £50 off
Available from: portal.facebook.com (Additional retailers include Amazon, Argos, Dixons, Harrods and Selfridges)
You can check out our press kit for hi-res images and videos of the Portal features.
When power meets elegance – The Dell XPS range
The new Dell XPS 13, 15 and 17 inch range is designed to be the best. These beautifully crafted laptops, with top of the range graphics and large screens, are the perfect gift this Christmas for those who not only want a top quality laptop but also one that offers gorgeous design.
The laptops are equipped with Dell's new 4-sided Infinity Edge display, which makes for a truly seamless display, large stereo speakers and sound quality software ideal for getting lost in your favourite Christmas movies in an almost immersive audiovisual experience.
These laptops are the obvious choice of gift for anyone looking for an extremely powerful and reliable laptop, but also one with a luxurious design.
Cost: Get XPS 13 from £999.00, XPS 15 from £1,449.00 and XPS 17 from £1,799.00
Available from: dell.com
Dell's latest editions to its Alienware range are designed with gamers in mind. Performance and portability are prioritised in the Alienware m15/m17 R3, with a quality airflow system to allow for a marathon gaming session this Christmas.
For those who want the best in terms of graphics, the new Alienware Area-51m stands above the rest as the world's most power gaming laptop, with boosted performance and a 4K display.
And if you are shopping for a competitive gamer, the Alienware Aurora R11 is the choice for you, with liquid cooling enabling an even higher performance, massive amounts of memory and storage, and top of the range graphics with a number of upgradable options.
Whatever gamer you are shopping for this Christmas, Dell has the product for you, the entire range is designed to perfection, with gaming systems that will help to dominate opponents.
Cost: Get Alienware m15/m17 R3 from £2,049.00, Alienware Area-51m from £2,698.99 and Alienware Aurora R11 from £899.00
Available from: dell.com
Images and assets: Available to download here.
Call of Duty: Black Ops Cold War
Return to one of the most thrilling and unforgettable video game series of all time this Christmas in Call of Duty: Black Ops Cold War. Set in the early '80s at the height of the Cold War, this is the direct sequel to Call of Duty®: Black Ops, the original phenomenon that started it all.
Developed by Treyarch and Raven Software, Call of Duty: Black Ops Cold War is scheduled for worldwide release Friday, November 13, for PlayStation 4, Xbox One, and PC on Battle.net. Black Ops Cold War is also scheduled for release on PlayStation 5 and Xbox Series X, when those consoles are available to players. The new game will feature cross-play and cross-generation support, allowing the entire community across these consoles to party up and play together.
Content from the new game will also be shared with the free-to-play blockbuster battle royale experience, Call of Duty: Warzone, so there is even more gameplay to keep you busy on Christmas morning.
PEGI rating: 18
Available from: Pre-orders at all major retailers and PlayStation Store/ Xbox Live/ PC on Battle.net
Images and assets:
Reveal trailer
Tony Hawk's Pro Skater 1 + 2
A different take on getting your skates on this Christmas, this faithful remaster is available now for PlayStation® 4, PlayStation® 4 Pro, the family of Xbox One devices from Microsoft, including the Xbox One X, and on PC through the Epic platform.
Tony Hawk's Pro Skater 1 and 2 has returned with classic levels, pro skaters, and tricks alongside new skaters, customisation features, an iconic soundtrack and much more, all brought to life in detailed 4K.
Carve up these parks with your own custom skater through Create-a-Skater, or as skateboarding's current stars like Leo Baker, Leticia Bufoni, Riley Hawk and Tyshawn Jones. The O.G. skating legends are all here too – that includes Tony Hawk, Bucky Lasek, Steve Caballero, Geoff Rowley and Chad Muska, along with many others.
PEGI rating: 12
Available from: All major retailers and PlayStation Store/ Xbox Live/ PC on EPIC Games
Images and assets:
Gameplay launch trailer
Crash Bandicoot 4: It's About Time
A Bandicoot isn't just for Christmas, it's for life! Everyone's favourite fuzzy marsupial is returning on October 2nd to PlayStation® 4, PlayStation® 4 Pro, and the family of Xbox One devices from Microsoft, including the Xbox One X.
Along with classic gameplay that continues the story of Crash and Coco saving the world from evil across time and space, this sequel to the original trilogy will see the return of Tawna Bandicoot, along with the introduction of N. Sanely hard Flashback levels.
Offering the nostalgia of its predecessors with exciting visuals and up-to-date graphics, It's About Time is an absolute essential for generations young and old and offers the perfect alternative to a stale game of charades round the table!
.
PEGI rating: 7
Available from: All major retailers and PlayStation Store/ Xbox Live
Gameplay launch trailer
Subscription to holistic parenting app, Biamother: Designed by pre and post-natal health and fitness experts and women from all walks of life, Biamother offers a personalised wellness platform for new and expectant mothers seeking advice and support on a variety of topics, including; nutrition, fitness, mindfulness and sleep. This is the ultimate Christmas gift for any new or expectant mother looking for advice at their fingertips. Choose from either the standard subscription, which gives access to online workouts, nutrition guides, workout builders, and personalised content based on your loved ones pre and postnatal needs, or the premium subscription, which has the added bonus of unlimited access to an online coach, whom they can ask questions to 24-hours a day. Prices start at £16.99 per month for the standard subscription or £36.99 for the premium subscription
Subscription to bioniq LIFE: This year, give your loved one the gift of improved health with bioniq LIFE, the unique personalised supplement subscription service which has just hit the UK. Formulated specifically, based on the individual's data and blood test results and the unique bioniq algorithm, this innovative service will evolve with them and help them to understand and optimise their health and wellbeing. Choose from a selection of packages, which include regular at-home blood tests and telephone consultations with a qualified nutritionist and a bespoke swiss patented formula made from up of 120 components including probiotics, vitamins, enzymes and micro-elements, which will evolve with them as they progress along their bioniq LIFE journey. With access to an online dashboard to see an archive of their personal results, as well as continuous monitoring and regular check-ups throughout their journey, this truly is the gift that keeps on giving. Prices start at £250
– Artisan Coffee School –
Treat your loved one to the perfect Christmas gift
Artisan Coffee School, London, offers Europe's leading coffee courses
suitable for everyone from amateur coffee-lovers to barista pros. Gift
your loved one with vouchers to the Signature Master Class and Home
Brew Master Class courses this Christmas and you'll provide a unique experience they'll never forget.
Located in a specially built workshop at the Ealing Artisan coffee shop, the
school provides top-draw training in barista skills and brewing techniques,
as well as sensory and roasting courses. They are perfect for budding coffee enthusiasts looking to hone their talents and impress guests at home
with a great cup of coffee.
Artisan Coffee School was founded in 2015 by Edwin and Magda who also
own popular Artisan coffee shops in East Sheen, Ealing, Putney and Stamford Brook, London. They perfectly blend a relaxed Aussie charm in each
shop with a commitment and passion for teaching people how to brew
speciality coffee of the highest quality.
They care deeply about the sustainability of their coffee and even use
beans grown in the same place where they started their journey together
in Uganda. Since then, Edwin and Magda have obsessed over carefully se-
lecting speciality-grade beans and perfecting the science behind making
delicious coffee.
Their success has also motivated them to roast their own coffee, which
led to the birth of the Curious Roo coffee roastery in Chiswick, London. A
small but mighty roastery, they now distribute varieties such as their superb Barn Door Blend to major cafes nationwide.
The Artisan Coffee School uses Curious Roo coffee for each of its training
courses so that participants may perfect their coffee-making skills with
the best beans in the business.
Visit www.artisancoffeeschool.co.uk.
Jelly Drops
Jelly Drops are delicious sugar-free, vegan bite-sized jellies made of 95% water and electrolytes. They are particularly targeted at those with dementia, and the elderly but suitable for anyone who wants or needs that extra boost of water as each tray is equivalent to 300ml of water. Each tray includes 24 sweets which come in six fruity flavours including strawberry, raspberry, blackcurrant, orange, lime and lemon. Their bright colours and teardrop shape makes them super easy to pick up and eat.
From today, a limited-edition Jelly Drops tray with festive wrapping – the perfect caring gift – will be available to order at www.jellydrops.com.
This limited-edition product is ideal for:
Care package gift guides
Gift ideas for Grandparents
Unique present ideas for your loved ones
Subscription boxes/packages
Health/food gift guides
Festive limited editions
Wellness gift ideas
Gifts Ideas Under £10
Jelly Drops can be purchased as a one-off taster tray which starts at just £7.95 or a regular subscription from £5.70 per tray. Jelly Drops will be donating 10% of all profits from their Christmas Pre-orders to the Alzheimer's Society.
It has also just been announced that Jelly Drops have also just won the Dementia Care Innovation Award 2020.
Stockist: JellyDrops.com
TeamSport is offering an action-packed and exhilarating day out this Christmas that is the perfect experiential gift for families to enjoy a day at the UK's Number 1 Indoor Karting track.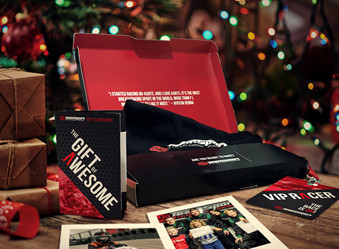 For Christmas presents this year, TeamSport is offering a range of vouchers available to redeem at over 35 locations across the UK karting tracks across the UK.
The gift vouchers range from £20 e-gift vouchers which offers money off the next time you go karting, race experience vouchers for £53 includes a gift box full of racing goodies such as a balaclava and race wallet. TeamSport also offers a race experience for two, available by e-voucher and gift box, with double the goodies. Christmas offerings are as follows:
· Race Experience For One vouchers
E-Gift option (voucher code is emailed) from £45
· Gift Box including the voucher for one person to come and race on our Ultimate Race Experience product, at any track in the country at any time within the validity period, packaged beautifully in a box that includes a balaclava, gift wallet and lanyard with pass a fixed. £53.00 inc. postage and packing
·
· Race Experience For Two vouchers
· E-Gift option (voucher code is emailed) from £90
· Gift Box including the voucher for two people to come and race on our Ultimate Race Experience product, at any track in the country at any time within the validity period, packaged beautifully in a box that includes two balaclava's, gift wallet and two lanyard's with pass a fixed. £100.00 inc. postage and packing
Christmas 2020
This festive season, the Kettle's Yard shop will be stocked with a range of ethical and sustainable products created in response to the Kettle's Yard House and exhibitions hosted at the gallery. Prices can be found in the attached press release, and shop highlights include:
Alfred Wallis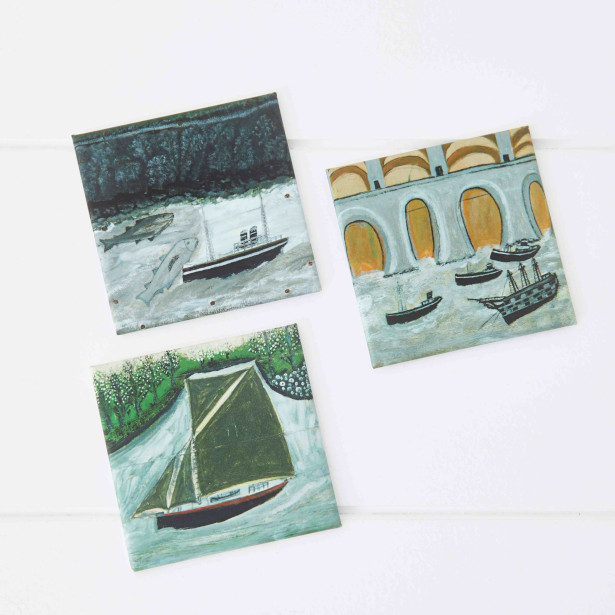 Kettle's Yard has the most substantial institutional holding of work by Alfred Wallis anywhere in the world. An expanded collection of items inspired by Kettle's Yard's favourite artist have been designed to celebrate the recent opening of 'Alfred Wallis Rediscovered', which is now temporarily closed due to lockdown. Products include an apron, jigsaw and a tote bag featuring Wallis' Boats before a great bridge (c.1935-37), a lenscloth and fridge magnets featuring Alfred Wallis' Sailing ship and orchard (c.1935-37), a 100% cotton tea towel featuring Wallis' Land, fish and motor vessel (c.1932-7) and a mask featuring the yellow boat from Wallis' Portland Dorset.
Letterbox Gifts
Perfect for a geographically distant friend or relative who might be shielding or in isolation during the festive period, these carefully curated themed gift boxes are specifically designed to fit easily through an average letter box. Available for both adults and children, they can be ordered to be sent directly to the recipient. Themes include Alfred Wallis, Christopher Wood, Cambridge Imprint Stationery and a children's set.
Christmas at Kettle's Yard
Small UK-based paper-making business Cambridge Imprint has designed a set of luxury Christmas crackers exclusively for Kettle's Yard. The snowflake crackers, come in boxes of 6 and contain luxury prizes including a glass tree ornament with antique sari tie and a star printing block. Also available are A6 snowflake greetings cards which come in sets of 10 with ivory envelopes.
I am Acrylic x Kettle's Yard
Kettle's Yard has collaborated with Bristol-based jewellery makers I Am Acrylic to produce an exclusive range of jewellery based on Kettle's Yard's iconic lemon, including a hand cut acrylic brooch and stud earrings. Inspired by the single fresh lemon that sits on a pewter serving dish in the Dining Room of the Kettle's Yard House, echoing the yellow dot in Joan Miró's TicTic which hangs nearby.
Masks
As well as the Alfred Wallis' Yellow Boat mask, a further selection featuring Wallis' Penzance paintings and a detail of Christopher Wood's jumper from his 1927 Self-Portrait will be available to buy. Masks are made with 255 gsm two layered polyester, they are anti-bacterial, water-repellent and machine washable, with elasticated ear loops.
Just Trade x Kettle's Yard
Created exclusively for Kettle's Yard by Just Trade, this range of jewellery has been inspired by the Hoya plant that trails the wall of the balcony in the upper extension of the Kettle's Yard House. Just Trade works in partnership with small fair trade projects across the world. These projects offer life changing training, secure work opportunities and fairly paid employment for marginalised producers.
Join x Kettle's Yard
Join has produced this scented candle exclusively for Kettle's Yard. Inspired by the heady aromas of Jim Ede's homemade pot pourri, it is presented in a handcrafted ceramic dish. The Join range at Kettle's Yard also includes 120ml candles in four other scents; 'High Tide', 'Low Tide', 'Hedgerow' and 'Pebble'. Join luxury soy candles are vegan, poured by hand, 100% natural and scented with essential oils.
Henri Gaudier-Brzeska
A selection of replicas and products inspired by Gaudier-Brzeska. Highlights include Duck and Toy replicas made exclusively for Kettle's Yard by a local craftsman in Norfolk, using moulds taken from the original sculptures. Also for sale are products inspired by Gaudier Brzeska's Wrestlers. The original Wrestlers
poster from the archive was designed for Kettle's Yard by Keith Moffat in the 1960s.
Limited edition prints
A growing collection of limited edition prints produced in response to exhibitions and projects that have taken place at Kettle's Yard. Artists include John Carter, Peter Coffin, Ann-Marie James, Melanie Manchot, Ben Nicholson and Linder Sterling. Prints are available framed and unframed.
The Greatest Gift is the One that Lasts a Lifetime!
Peli Presents Original Christmas Gifts of Under 60 euros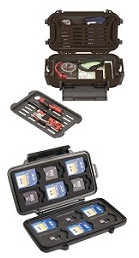 Barcelona – November, 2020 – Looking for the ideal Christmas gift that your loved ones will adore without spending a fortune? Peli™ Products, the leader of protective cases and lighting solutions, presents some Christmas gifts ideas for less than 60€. These gifts will protect what your family and friends value the most and will light up their Christmas even more!
The ultimate Personal Utility Cases
Make sure your loved ones travel or go outdoors with total peace-of-mind with their small personal devices thanks to Peli Ruck™ cases, R20 model. Whether going to the beach, mountain, hiking, sailing or while practicing sports, these new compact, watertight and crushproof cases will protect their small electronics, phones, wallets, keys and tools from drops, rain or otherwise bad weather since they are IP68-rated watertight.
The smartest Memory Card Cases
Surprise the electronics or photography lovers with these slim, secure memory card cases with insert liner to absort shocks. There's a Peli memory card case for all kind of cards; the 0915 can store 12 SD cards, 6 mini SD cards and 6 micro SD cards, the 0945 can store up to 6 compact flash cards.
The indestructible Peli 1150 case
Looking for a must-have gift that will be loved by anyone, whether he or she is an adventurer, a traveller, a GoPro lover, a DIY-er or a master in electronics? Don't look any further. The Peli 1150 case is watertight, crusproof and virtually indestructible! It's the perfect gift for all those who are looking to protect DSLR cameras or any other small sized fragile device.
The stylish and powerful 1975Z0 Penlight
Light up someone's Christmas with the perfect everyday carry light. The 1975Z0 Penlight is compact and easy to carry around in a bag, purse or pocket. The penlight comes with a clip on the end, so that it can be clipped on clothing and forget about until needed. With an IPX4 waterproof rating, there's also no need to worry about water damage. Additionally, the PELI 1975Z0 runs on AAA batteries, which are easy to come by, lightweight and inexpensive.
The multi-functional 2760 Headlamp
It's the one headlamp that does it all. Tough, lightweight, super bright and loaded with multiple lighting features that include high, medium, low, strobe, downcast, and night vision red LED modes. Whether its used for a backpacking or camping trip, walking the dog in the evening or just for doing some maintenance at home, all these options make it an essential tool and will surely make it the favorite gadget of the person lucky enough to receive it.
And the greatest gift of all is the above Peli Products are Guaranteed for Life (where applicable by law). Have a great Christmas with Peli!
For more information, please visit www.peli.com
IT'S BE-GIN-ING TO LOOK A LOT LIKE CHRISTMAS AT ALDI

With Christmas fast approaching, there's never been a better time to stock up on tasty tipples. With the ginaissance standing strong and unusual flavours sleighing the category[1], Aldi is adding four new delicious winter flavours to its award-winning Haysmith's range – all for under £15! Available from 9th November, the new range includes a fruity Mulled Winterberry Gin, a warming Spiced Apple & Ginger Gin, a Plum & Clementine Gin, which tastes like Christmas in a glass, and a delicious Pink Grapefruit & Rose.
Julie Ashfield, Managing Director of Buying at Aldi UK comments: "Our premium range of Haysmith's gins continue to prove popular as more consumers opt for unique flavoured spirits. Since we launched the range in March, we've seen nearly one million bottles of Haysmith's sold nationwide and we're excited to bring out these new winter additions to help everyone get in the Christmas spirit."
Haysmith's Mulled Winterberry Gin (70cl, £14.99)
The perfect winter warmer, this delicious new Mulled Winterberry gin has an aroma of dark and juicy fruits with a splash of cinnamon and a hint of citrus. Vibrant in colour and bursting with the berry flavours and warming spices you associate with a mulled wine – ideal for a hot gin toddy. Simply pour the gin into a glass mug or wine goblet with lemon juice and a teaspoon of sugar. Stir in some hot water until the sugar dissolves, garnish with a cinnamon stick and voila!
Haysmith's Spiced Apple & Ginger Gin (70cl, £14.99)
This Spiced Apple & Ginger Gin brings a classic feel to contemporary sipping. Combined with flavours of sweet apple and spicy cinnamon, it marries perfectly with a light tonic and apple garnish. Deliciously warming, this tipple is a nostalgic reminder of a classic homemade apple pie.
Haysmith's Spiced Plum & Clementine Gin (70cl, £14.99)
The taste of Christmas with every sip, this delicious smooth gin has warm spiced notes and rich plum flavours, finished with notes of sweet clementine for a unique and truly festive flavour combination. Pair with slices of plum, a sprig of rosemary and a dash of soda water for a tasty blend of yuletide spirit.
Haysmith's Pink Grapefruit & Rose Gin (70cl, £14.99)
This refreshing Pink Grapefruit & Rose is a classic juniper-led gin with fragrant rose notes which is finished perfectly with the pleasantly bittersweet taste of grapefruit.
To perfect these festive G&T's, be sure to pick up some of Aldi's Ridge Valley Original Tonic (8 x 150ml, £1.99) – refreshing with well-balanced lemony notes, this great value tonic water is sure to be a hit with gin lovers.
The new festive Haysmith's additions will be available online at www.aldi.co.uk and in stores from the 9th November.
HOT WATER TAP SALES SURGE AS BRITS DRINK
EXTRA 111,972,000 CUPS OF TEA A DAY IN
LOCKDOWN


Making a brew has long been a British remedy for keeping calm and carrying on in times of crisis and that's exactly what the nation did during the spring lockdown, enjoying an extra two cups of tea a day on average*, leading to a marked increase in sales of Abode steaming hot water taps.
Google searches of hot taps have increased by 25% this year, while Abode Pronteau sales were up by 13% in July and August, compared to the same period last year.
This is a trend that Abode predicts will continue to grow, despite daily routines being re-established post-lockdown, as more people continue to work from home.
"Lots of consumers have been investing in their homes since the beginning of the pandemic, and hot water taps are something of a must-have for the kitchen," comments Leanne Adamson, Marketing Manager for Abode.
"This is an appliance that has lots of benefits, not only in terms of enabling tea and coffee to be served at the perfect temperature without having to wait for the kettle to boil, but also being relatively easy to fit retrospectively and freeing up worktop space for an uncluttered finish.
"Technological advancements mean that the latest additions to our Pronteau range, such as the Prothia 3IN1 steaming hot water tap, are now more cost effective than ever, with a sleek, slim-line design and choice of finishes that make this a really valuable addition to the kitchen."
*Research by Netvouchercodes.co.uk
HELLO COLD DAYS
Look good and keep warm this winter with the fabulous, limited edition Houses of Parliament Shop Christmas Jumper.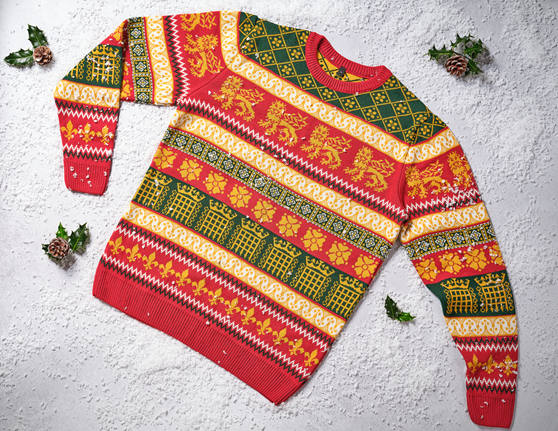 The brand new design for 2020 pays homage to both Houses of Parliament, with a red and green Fair Isle design that incorporates the iconic crowned portcullis, a repeating lion inspired by Pugin's neo-gothic Palace of Westminster interiors, and various other patterns and symbols associated with Parliament.
Made in Leicester, UK.
* Be quick – get your Christmas Jumper in time for Christmas Jumper Day on 11th December! *
Houses of Parliament Christmas Jumper – £45
Houses of Parliament Shop – shop.parliament.uk
The Best Heating Options for Your Home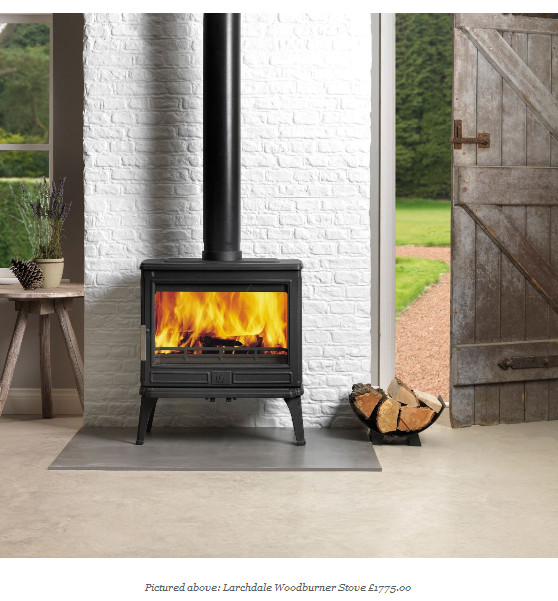 There's nothing quite like the cosy comfort of a woodburner, multifuel, gas or electric stove to come home to after a long day. As well as heating living rooms, dining areas, kitchens and open-plan spaces, a freestanding stove will add a statement centrepiece that acts as an anchor to your interior design scheme. This winter, whether you're planning a heating upgrade or you're new to shopping for a stove, the experts at ACR Stoves can help. Vicky Naylor, General Manager at ACR Stoves, answers your most common questions.
Pictured above: Larchdale Woodburner Stove £1775.00
Q) What are the benefits of electric, gas, woodburning and multifuel stoves?
A) Electric models are ideal for those who don't have access to gas and want an easy, clean option that can be turned on and off at the flick of a switch. You can also enjoy its flame effect without the ambient heat, which makes it a great feature all year round, and it's so cheap to run. Gas stoves meanwhile come in modern and classic styles and don't require a chimney so they can be installed virtually anywhere so long as a balanced flue can be fitted. Their temperature control makes them easy to operate and you can have remote control or smart models that allow you to set timers and temperature from your smartphone or tablet.
For those who prefer the look and feel of a solid fuel stove, we also have a fantastic range of woodburning and multifuel stoves in classic and contemporary designs. There are stoves with large viewing windows so you can enjoy a great view of the flickering flames and warm glow inside, and all our stoves are EcoDesign Ready.
Q) What does EcoDesign Ready mean?
A) This European-wide initiative comes into effect in 2022 and is designed to lower stove emissions, making using a woodburner or multifuel stove better for our environment. All solid fuel stoves from ACR Stoves are now EcoDesign Ready, so you can buy your new model safe in the knowledge that it will comply with 2022's standards.
Q) So what is the best fuel to use in a woodburner or multifuel stove?
A) From February 2021, the government will ban the sale of pre-packaged bituminous house coal and wet wood, as these are the most polluting fuels. It's part of the Clean Air Strategy and is aimed to encourage us to switch to cleaner low sulphur smokeless fuels and seasoned, dried wood instead. Seasoned, dry logs will always be the best fuel to burn as they are a sustainable, low carbon choice which is renewable in our lifetime.
Q) What should I look for in terms of heat output?
A) A stove's heat output is measured in kilowatts (kW) and in order to calculate how many kW your room requires, work out the volume of the space in cubic metres (width x height x length) then divide by 14. This will give you an approximate idea of the required output but the number of doors, windows, level of insulation will all make a difference, so it is best to ask your supplier or installer to confirm this for you when carrying out their survey.
Q) Do all stoves need a chimney?
A) It certainly makes installation easier if there is a chimney in place but it is not always essential. You will need a flue though (unless you are choosing an electric model that doesn't need one) and this allows you to opt for a freestanding stove or a model with side glasses to give views of the flames inside from every angle. Twin-wall flue pipes can be fitted through the roof or a wall and they can be left exposed or boxed in. A flue is needed in order to remove any harmful gases. If you're in any doubt about where the best position is for your new stove, our experts at ACR Stoves can help.
Q) What are some of the features to look for when choosing a new stove?
A) Some of the qualities that we include within our woodburning and multifuel range are solid construction, airwash system, cleanburn technology, lined firebox, adjustable log guard and easy to use controls. An airwash system is essential, as combustion can produce deposits that build up on the interior of the stove, causing the glass door panel to become dirty, spoiling your view of the flames inside. Our airwash system sweeps away these deposits to leave a clear, uninterrupted view. Cleanburn technology basically means more heat for you and fewer harmful emissions to the environment while a lined firebox helps retain heat for longer.
ACR Stoves has over 30 years' experience in designing highly efficient and stylish traditional and modern woodburning and multifuel stoves, as well as offering a wide selection of gas and electric designs. Designed in Britain and created for the modern home, all stoves meet the latest and future environmental standards. Built for a lifetime of use, they come with a 10 year warranty and include stunning features such as large ceramic glass door panels, luxurious finishes and our cleanburn technology and lined fireboxes for maximum efficiency without the mess.
Flight Fillow turns any sweater or hoodie into a travel or traditional pillow, giving you all of the benefits without any of the hassle. It fits in your pocket, is easy to wash and adjusts to your own comfort. We have been featured in Business Insider, MSN, WGN, and would love to work with you, too!
Flight Fillow is perfect post pandemic since it is machine washable giving you the ability to have a clean slate each trip. Additionally, when you are not using it, Flight Fillow fits in your pocket or your backpack so you don't have to worry about it touching the airport floor, seats, or anything gross when you are not using it (and then touching your face after, yuck)!
Flight Fillow solves these common problems because it is easy to pack and wash, making it perfect for many different types of travel. You simply roll up your hoodie or jacket and put it into the Flight Fillow to use as a neck pillow. Alternatively, you can tuck in the arms of the sweater/hoodie to use Flight Fillow as a traditional pillow. All of these features make Flight Fillow the perfect option for anyone that goes backpacking, camping or does any form of traveling!
For demo videos, testimonials, and more information visit www.flightfillow.com
Here is a link to our products on Amazon Prime: www.amazon.com/shops/flightfillow
See Your Strength was started by a (now-single) mother of four, after her own battle with depression. Once Amber Murray realized how you talk to *yourself* matters – she did something about it!
Products for possible inclusion:
1. See Your Strength creates tools for mental health, primarily mirror decals, with the goal of improving hope, self-compassion, and encouragement.
They come in sets, with categories like Happy You're Here, Resiliency, Positive Mindset, and more. Messages include, "The world needs you… GO SHINE!" And, "Take care how you talk to yourself. You are listening."
2. Grateful For You kit: this is made up of a small spiral-bound booklet, a sheet of reusable inspirational stickers, 3 mirror decals, and a mailing envelope!
The book prompts you to fill out things you love, like, or admire about someone, and then – the best part! – you mail it to them. Oh, and those mirror decals – they have these messages: "You make the world beautiful," "I love you," and "I believe in you."
This kit is BRAND-NEW and will be released THIS MONTH.
—
The backstory:
We've seen the headlines about what's being called the "second wave" of COVID-19. The mental wellness challenges. The substance abuse issues. It's possible these mental health issues could lead to overdoses, suicide ideation, or even an increase of deaths by suicide.
With a mental health system already under immense pressure before COVID, the health and economic repercussions of this virus have sent us reeling. It doesn't matter how old you are, how rich or poor you are, where you are in your career or personal life – it can strike anyone, any family, at any time. And much of the time, the struggle with mental health is silent.
Amber Murray, the founder of See Your Strength, had her epiphany six years ago. She is a physical and sexual abuse survivor and was struggling in her marriage to a man who was deployed. As a mom of four, she was suicidal. In her darkest moment, she looked in the bathroom mirror and found herself writing on it – right across her face – with a bar of soap.
"Step into your life," she wrote. That was the moment everything shifted.
She wrote messages on the mirror for years and learned the power of self-compassion with a shift in the language she uses with herself daily.
When, in 2017, it dawned on her that this simple, critical skill wasn't being taught in schools, her business of love, See Your Strength, came to life.
Now, there are more than 700 schools – spread across every single state – which have SYS mirror decals displayed. There are also several departments in universities and colleges throughout the country, mental health programs, Native American Tribes, a number of Utah businesses (she's based in St. George, UT), and now, even Hill Air Force Base.