Your wedding is one of the most important days of your life, and we are here to help.. payment packages available, flowers to suit every budget xx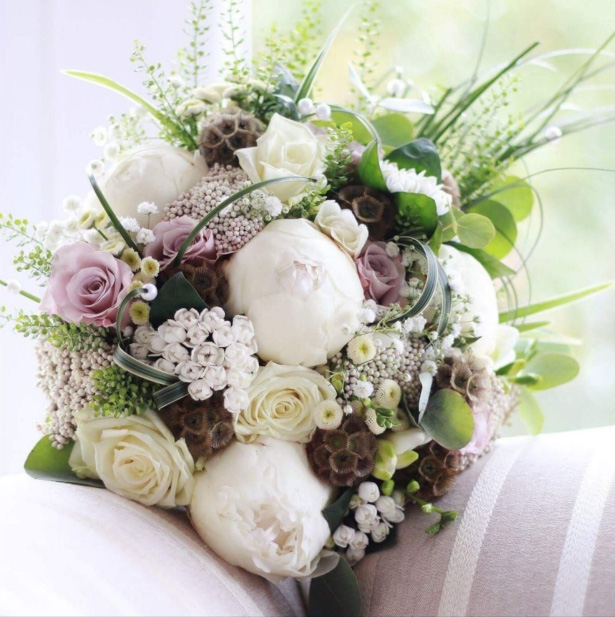 Part of Heather Lea , we design and make Wedding bouquets in silk & fresh ,, tiaras, haircombs & pins.. more being added everyday !! We will work with you on all your floristry dreams for your wedding, and can customize our services to fit your needs. You can count on us. And on the big day, we can be there to ensure everything goes smoothly. We can create a wedding that suits you perfectly, from bouquets to buttonholes, flowergirl wands, hair flowers, floral church arches and anything you heart desires, you give us your colour scheme and budget and we'll do the rest. Free no obligation consultation
www.weddingfleurs.co.uk
Pepper Sq'
www.peppersq.com


The pictures' names correspond to products' SKU, so if you're interested in any particular piece, you can also explore it on our website https://www.peppersq.com/ . If you need any additional info, we'll gladly provide you with all needed info or visuals.
Wine Bottle floating shelves create a unique way to present any wine collection either for a private space for the advanced wine lover or for stylish commercial interiors. Highly creative and useful Christmas gift!
Lighting is another great Christmas gift option. You can never have too much lighting in a room. It's one of the most important elements when it comes to home coziness. It can be both the mood setter and the missing accessory. Explore Pepper Sq' inviting lighting to brighten the Christmas night!
It's getting colder so it's a perfect time for alpaca Hypoallergenic wool throws!
Ideal Christmas gift solution
Art prints by INK & DROP.
Ink & drop was founded based on a passion for all things interior, and in particular, art prints. We believe that every home should have great artwork, regardless of budget, style or theme!
www.inkanddrop.com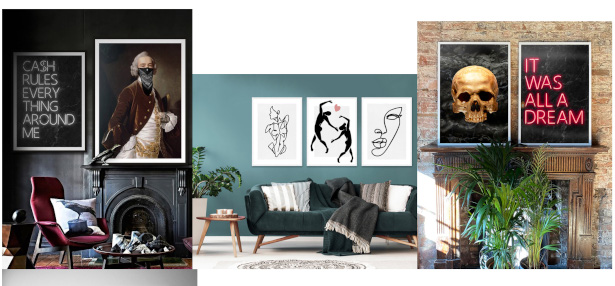 Sustainable Stocking Stuffers 2020
Everyday Essentials for Little Explorers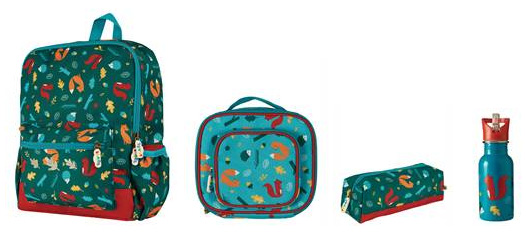 This season think sustainably and gift loved ones with adorable gifts kids will love but that are also kinder to our planet. Frugi have some beautiful, sustainable essentials for children that are made using Pet recycled plastic (see here to see how they are made) and all clothes are made using GOTS Certified organic cotton.
Please note, when receiving a package from Frugi, you'll also notice that it comes in attractive packaging that's made from recycled paper materials. No plastic bags or wrappers.
Thanks for considering Frugi. Sam x
Frugi Accessories for Children up to 10 years
National Trust range
Frugi's partnership with National Trust offers a limited edition unisex back-pack, lunch bag, pencil case and water-bottle for little explorers who love nature.
Adventurers Backpacks
For kids 6+, these sturdy backpacks are made from recycled material. Features reflective print details, elasticated side pockets which are the perfect fit for the Splish Splash Water Bottle, zipped front pocket and hanging loop. Details include lovely Frugi zip. Fits an A4 folder. £25
Dragon Hedgehog
Star whale
Little Adventurers Backpack
For younger explorers under 6, these smaller, lighter backpacks are made from recycled materials and features a reflective print, hanging loop, front zipped pocket, lovely Frugi zips. Fits a splish Splash water bottle. £18
Sunflower Puffling Away Loch Blue Nessie Unicorn Puddles
All backpacks come with matching lunch bags, pencil cases. swim bags, and water bottles.
Lunch bags £15 Pencil cases £8
Swashbuckler Swim bags £15
Water-Bottles
Small £10 Large £14 Buddy Bottle £18 (hot & cold)
The above accessories are available on www.welovefrugi.com.
Glasses Direct, the UK's leading online prescription glasses retailer, unveils the launch of its handmade, limited edition Italian-inspired eyewear collection, Scout Made in Italy.
Perfect if you're on the lookout for a new pair of prescription, blue light-blocking work glasses or on-trend summer accessory. Glasses The new nine-piece collection for both men and women features traditional shapes which have been reinvented in a timeless and catwalk-inspired colour palette of nudes, pastels and blue (keeping in mind the pantone of the year). Made from natural cotton-based acetates and polished metals.
For her: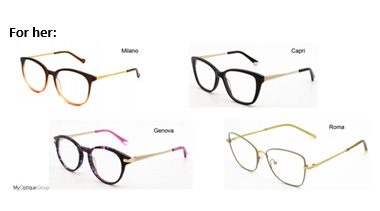 Emily Gribble is available for content, comments and interviews. She can discuss top selling collections and styles and the latest trends in the eyewear industry, from catwalk and celebrity influences, to 'hot right now' brands, and seasonal fashion trends including shapes, materials, colours and technology. Emily also has a wealth of experience in choosing the perfect style of frames for different face shapes. Emily is a buying professional with over 10 years of experience in buying and product development within fashion and luxury retail sectors.
Glasses Direct enables customers to shop and try on glasses in the comfort of their home – which is key at a time like this. Founded in 2004, it's the UK's most trusted online glasses retailer and recently celebrated 100,000 reviews on Trustpilot.
Macknade Hamper – from £55
A hamper is the perfect gift to send (and receive) at Christmas and leading independent food brand Macknade has created a wonderful selection to choose from, which are all available for nationwide delivery.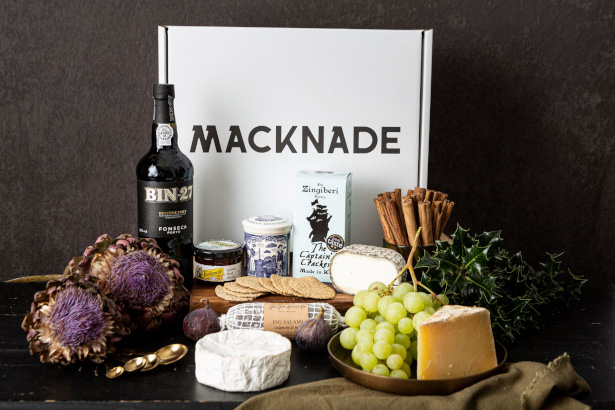 Whether you are looking for the ideal selection of Christmas cheeses for your boxing day cheese board or want to send a gift to a loved one showcasing the best that Kent has to offer, Macknade has a hamper or gift box just for you.
You can even choose to take the stress out of Christmas dinner itself by ordering the Christmas Feast Hamper… sparing you the need to do the big Christmas food shop and instead having it delivered directly to your door!
All Christmas
(web link not live until 1st Oct for public sales)
OGGS® Mince Pies
Whether you're vegan or not, these mince pies from OGGS® will tick all your boxes! These festive fancies are kind to the planet, animals and people. Each one handmade without any eggs or butter making them completely vegan-friendly. To top it off they come in sustainable packaging too! Available in Sainsbury's from the beginning of September priced at £2.50 for a pack of 4.
www.loveoggs.com
Fallen Brewing Beer Selection
Fallen Brewing is situated in the old Kippen Railway Station with views towards The Trossachs and The South West Highlands. The range is made using only pure, soft Scottish mountain water and the best hops and malts from around the world. It includes the aptly named Local Motive, Chew and much-loved Platform C. Now with an eye-catching new look with larger can sizes and a refreshed design, the range will look and feel different but fans can still enjoy the same great tasting beers. The new-look range offers a rainbow kaleidoscope of colour, making it easier to identify each variety.
Shop online.
A Sobersauce Craft Beer Discovery Pack – great tasting non-alcoholic and alcohol-free beers
Sobersauce is an innovative new player on the craft beer scene, curating collections of seriously great tasting non-alcohol and alcohol-free beers. The Sobersauce Discovery Pack at just £19.99 (includes delivery) for 8 beers. This is perfect for everyone, not just people who choose not to drink at all. Whether you're interested in trying new flavours or reducing your alcohol intake, perhaps you're bored with the usual soft drink choices and want something with lower calories, lower fat and great taste, then Sobersauce is a great choice for you.
www.sobersauce.co.uk
The latest R/C toy has flown to Amazon 'shelves'! Go Go Bird (a huge hit at Toy Fair from Zing) is like nothing we've ever seen before! This thrilling, flying, and lightweight bird is the perfect blend of traditional R/C and today's trending drone toys.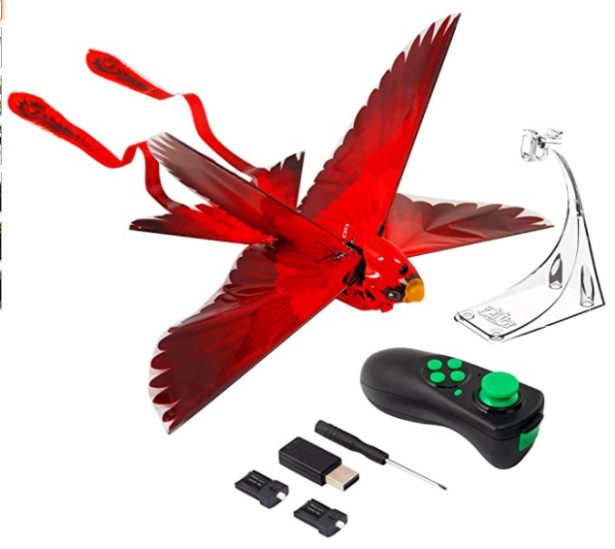 Thanks to Go Go Bird flapping wings, it looks and flies just like a real bird! With a smart obstacle-avoiding module that uses infrared sensors, Go Go Bird has autonomous obstacle recognition and will automatically turn around 6 feet away from the wall for self-protection. Inside of Go Go Bird, there's also a six-axis sensor, so it can take off by lifting your hand up and down when you're ready to fly.
With flying distances of up to 200 feet, you're sure to have a great flight! The easy-to-use remote control allows you to fly your bird up, down, around and through targets like hula hoops and more!
This is a toy that you'll definitely want to check out!
NAUGHTY OR NICE? WHO DOESN'T LOVE A FESTIVE FAMILY GAME?
www.theworks.co.uk/c/toys-and-games/board-games#utm_source=content&utm_medium=pr&utm_campaign=christmas
With the most magical time of the year just around the corner, it's time to start thinking about how you'll be spreading some festive cheer. So, who's ready for a little competition?
Family games are a fab way to bring the whole family together to avoid that after dinner dip – not mentioning research suggesting it's good for your wellbeing too. Whether your guests are in the mood for trying their luck with a few board games or masterminds at general knowledge, whatever the age, who doesn't love a game or two to get adrenaline pumping (and working off those Christmas cookies!).
The UK's leading family-friendly retailer, The Works, has handpicked a selection of the best family-fun games that can be played in groups big or small. So, if you're hosting Christmas this year and looking for an activity to keep guests entertained or on the hunt for something to keep little ones occupied, consider this your go-to guide to the most wholesome of festive entertainment!
Harry Potter Board Game – Race to the Triwizzard Cup
Do you have a family of muggles? Bring everyone together into the world of wizardry with the Harry Potter board game. From dodging the dragons to playing your next spell card, this is the ultimate board game to keep the whole family busy for hours!
£15
Logo Best of Christmas
For those with a competitive streak and a brain for trivia, Best of Christmas is sure to get you in the festive spirit. Featuring all your favourite pictures, themes and pot luck cards, there's a huge variety of questions for all in this quiz game.
£10
50 Magic Tricks Box Set
Exclusive to The Works: Do you have a little magician in the making? The 50 Magic Tricks Box Set is the perfect magic kit for kids…or even adults! Providing hours of endless mystical fun, a magic show will certainly be on the cards as your evening entertainment this year!
£7
50 Card Game Box Set
Exclusive to The Works: Containing 50 (yes, we said 50!) popular card games, this box set is sure to bring the whole family together and provide endless hours of fun on Christmas day.
£7
EastEnders Monopoly
Exclusive to The Works:
The classic Monopoly game with an East End twist. Whether you're buying your favourite character or the Queen Vic pub, this edition will definitely be a hit on the big day!
£25
Articulate Christmas
This fast-talking description game is perfect for your family member who just can't stop talking – and even better, it's a special Christmas edition! One thing's for sure, you won't be short of laughs while playing this firm-favourite board game on Christmas Day!
£10
Logo Board Game 2nd Edition
Dust off your competitive instinct, gather round the table and put your logo knowledge to the test! This is one game sure to shake things up before that after-dinner lull hits.
£20
Play Your Cards Right Game Tin
Bring this much-loved game show back to your living room with Play Your Cards Right. Containing hundreds of general knowledge questions to get minds going, it will provide hours of enjoyment for both family and friends on Christmas games night!
£8
Blankety Blank Game Tin
Based on the retro and popular comedy TV game show, this is one game guaranteed to keep Christmas cheer alive!
Enjoy filling in the blanks from witty, silly phrases and seeing if you can match your answers with your competition!
£8
Bullseye Bullys Quiz Book
Fancy yourself as the ultimate quizzer? The Bullseye Bullys Quiz Book has over 250 pages of quizzes, featuring Bully himself. With hours of entertainment to be had, it's a classic for Christmas day!
Natural History Museum shop.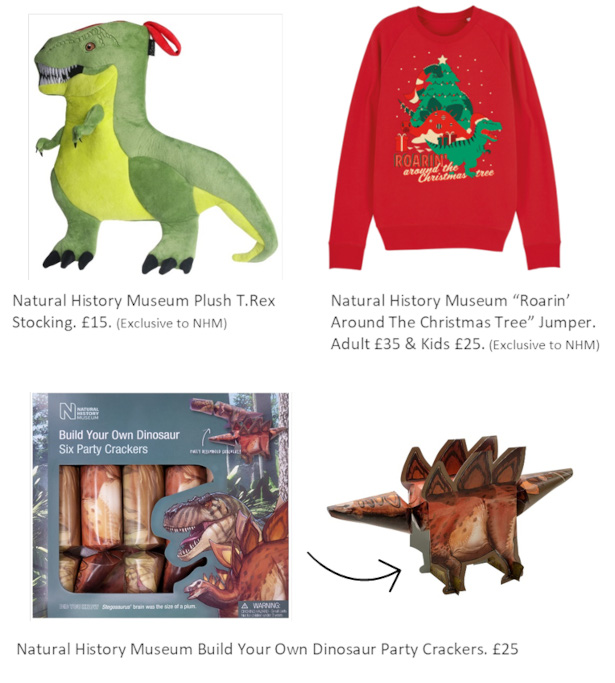 Categories include decorations, stocking fillers, eco-friendly gifts, fashion and accessories for adults and kids, homeware, stationery and books.
Highlights include a brand new Christmas jumper design for 2020, crackers that transform into dinosaurs and a new product for the Museum – a Christmas stocking! You can see these below and in the lookbook.
Sweet Smell Of Success For Perfume Direct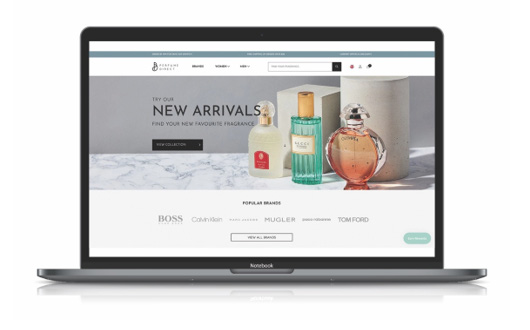 Perfumedirect.com has extended its range of products beyond fragrances – moving into skincare, hair, make-up and beauty products.
New products have been introduced to its new look website, that features its gorgeous new branding and easier to use shopping experience. It also now offers a mobile app.
As well as all of the top brand perfumes, which can be purchased with huge discounts off the recommended retail price, it now offers products such as the Cloud 9 Waving Wand, Clinique moisturisers and Bed Head shampoo. It has beauty brands including Yves Saint Laurent, Elizabeth Arden and Lancome. There are also scented candles available in the popular fragrances.
The extension of its product offering comes on the back of a big increase in sales, as more consumers shop online and become aware of the discounts available on top selling perfumes and aftershaves via the site.
Jonny Webber from perfumedirect.com says: "We've seen a 260% rise in sales this year, as shoppers move more of their purchasing online. We've also worked hard to improve our online store, brand and delivery capabilities so that our customers get the best choice, discounts and service.
"Some customers will also be missing out on Duty Free shopping this year as they opt for a staycation rather than travelling through airports, which has instead seen them coming to us to still get their favourite brands and signature scents at a reduced price compared to many high street stores.
"We have introduced flexible payment options so people can also spread payments over four instalments or buy now and pay later, and discounts for students and NHS staff too. We just aim to make buying with us as pleasurable as possible and now people can come to us for more than just perfumes and aftershaves, adding hair and beauty products to their baskets."
Top Buys This Summer At Perfume Direct
CLINIQUE MOISTURE SURGE HYDRATING SUPERCHARGED CONCENTRATE SKINCARE SET, £34.99 (RRP 37.00)
THIERRY MUGLER ALIEN SCENTED CANDLE (180G), £36.99 (RRP £39.00)
YVES SAINT LAURENT VOLUME EFFET FAUX CILS GIFT SET WITH MAKEUP REMOVER & INSTANT MOISTURE GLOW, £25.99 (RRP £28.00)
CLOUD 9 WAVING WAND, £89.99 & FREE SHIPPING (RRP £110.00)
CHLOE NOMADE EAU DE PARFUM WOMEN'S PERFUME GIFT SET SPRAY (50ML) WITH BODY LOTION £65.99 & FREE SHIPPING (RRP £79.00), CHLOE NOMADE EAU DE PARFUM WOMEN'S PERFUME, £62.99 (RRP £70.00)
THIERRY MUGLER ALIEN MAN EAU DE TOILETTE MEN'S REFILLABLE GIFT SET (50ML) WITH SHOWER GEL, £45.99 (RRP £52.00)
MARC JACOBS DAISY SET, £74.99 (RRP £96.99), MARC JACOBS DAISY EAU SO FRESH, £42.99 (RRP £65) and DAISY DREAM, £43.99 (RRP £57)
DIOR MISS DIOR ABSOLUTELY BLOOMING EAU DE PARFUM WOMEN'S PERFUME SPRAY, £91.99 & FREE SHIPPING (RRP £112.00)
YSL BLACK OPIUM EAU DE TOILETTE WOMEN'S PERFUME SPRAY (90ML), £70.99 (RRP £82.50)
TOM FORD LOST CHERRY, £283.99 (RRP £315), TOM FORD F**KING FABULOUS EAU DE PARFUM UNISEX PERFUME SPRAY, £195.99 (RRP £218.00) and TOM FORD VELVET ORCHID EAU DE PARFUM WOMEN'S PERFUME SPRAY, £113.99
TOM FORD NEROLI PORTOFINO EAU DE PARFUM UNISEX PERFUME GIFT SET SPRAY (50ML) WITH BODY LOTION & BODY SPRAY, £238.99 & FREE SHIPPING (RRP £305.99)
ACQUA DI PARMA PEONIA NOBILE EAU DE PARFUM WOMEN'S PERFUME GIFT SET SPRAY (100ML) WITH SHOWER GEL & BODY CREAM, £73.99 & FREE SHIPPING (RRP £135.00)
ACQUA DI PARMA COLONIA ESSENZA MEN'S EAU DE COLOGNE SPRAY (100ML), £65.99 & FREE SHIPPING (RRP £100.00)
SPICEBOMB EAU DE TOILETTE MEN'S AFTERSHAVE GIFT SET SPRAY (50ML) WITH AFTERSHAVE BALM AND SHAVING CREAM, £63.99 & FREE SHIPPING (RRP £69.00)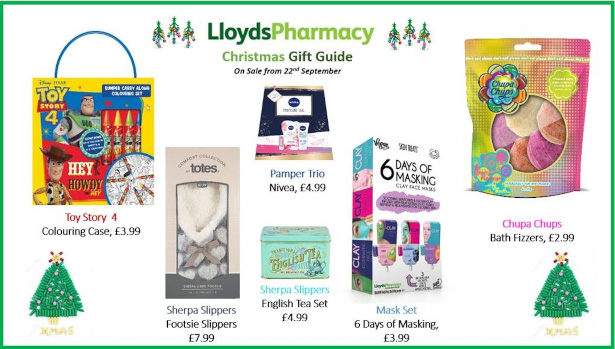 SHOW HOW MUCH YOU LOVE THEM THIS CHRISTMAS WITH LE CREUSET
Chestnuts roasting on an open fire, a glass of festive tipple and stockings hanging over the mantlepiece…Christmas is time to get cosy and show your loved ones how much you care. There's no better feeling than knowing you've found the perfect gift, selected and wrapped with love.
This festive season, whether your loved one is a novice cook, foodie fanatic or a wine connoisseur, Le Creuset has a gift at every price point to make their Christmas truly special.
THE 'GET THE FAMILY TOGETHER COOK' WILL LOVE…
From hearty casseroles to a Christmas Day roast with all the trimmings, whether your family and friends are together or apart this festive season Le Creuset has all the essentials for those who adore cooking up a feast
Silicone Cool Tool, £15.00 – Perfect for protecting kitchen counters or tables safe from heat and spills, this effective surface protector comes in a range of vibrant colours, making it a practical and elegant gift for those who love serving food for the whole family.
Salt & Pepper Mills in Deep Teal, £32.00 each – Bringing together style, function and glorious colour, these Le Creuset grinders will give any kitchen table an instant style update – a thoughtful gift for food lovers looking to season up their festive season.
Cast Iron 26cm Grillit, £125.00 – What aspiring home chef can resist the lure of a perfectly seared steak? This 26cm grill pan seals food quickly, locking in all important moisture and flavour to make easy work of meat, fish and vegetables. For your more health-conscious loved ones this is a beautiful marriage of delicious flavour and healthy choices as fat simply drains away and collects below the ribs.
Toughened Non-Stick 26cm Shallow Casserole, £140.00 – Featuring Le Creuset's NEW best-ever non-stick coating inside, now 4 x stronger*, the Toughened Non-Stick Shallow Casserole is durable and can withstand the use of metal utensils. Its 2.7l capacity and heat-resistant glass lid make for a great everyday cooking option that can be easily transferred from hob to oven to table when loved ones get together.
*Independently laboratory tested for metal utensil abrasion resistance
3-ply Stainless Steel 35cm Rectangular Roaster, £195.00 – Perfect for a Sunday lunch, this stylish 3-ply Stainless Steel roaster gives great results whether your loved one has a passion for roasting, baking, poaching, or bain-marie cooking. The generous size makes it ideal for cooking up a feast and as it's versatile enough to move from the oven to the hob; this could be the key to making the perfect gravy with the meat juices from a hearty family roast.
Cast Iron Rectangular Roaster, £215.00 – Whether it's a hearty winter lasagne or a delicious warming crumble, nothing says I love you more than cooking for someone. This versatile roaster with a rectangular shape retains heat for easy cooking and browning, making it easier than ever before to create heartwarming dishes that can be transferred from oven to table with style.
Cast Iron Round Casserole 24cm in NEW Deep Teal, £240.00 – An iconic kitchen classic, the Cast Iron Round Casserole is on every cook's wish list. In new opulent Deep Teal, this casserole not only looks stunning but it is perfectly designed for winter warmers such as stews, roasts, and soups, making it a one-stop pot for memorable meals and a truly special gift for someone you love.
THE 'BAKE OFF SHOW STOPPER' WILL LOVE…
Whether whipping up quick cupcakes or spending hours on elaborate three-tiered creations, baking is a relaxing and creative way to treat yourself and the ones you love. Whether they're Mary Berry or still more of a maybe, Le Creuset's range of tins and tools will give your resident baker the chance to experiment all year round.
Silicone Medium Spatula in Volcanic, £17.00 – This medium-sized spatula in iconic Volcanic is brilliant for all sorts of everyday uses, and is a useful addition any baking lover's product arsenal – the flexible silicone head of can reach into every corner and angle of their bakeware, bringing precise, thorough results.
Silicone Spoon Spatula, £19.00 – The deep design of this spoon spatula makes it practical and versatile and is ideal for scooping and portioning generous helpings – a perfect gift for the baking enthusiast who likes to make a statement with their tasty creations.
Stoneware Petite Casserole, £20.00 – A versatile piece of stoneware, this mini casserole dish is a creative solution for baking individual sweet treats. Available in a wide array of colours, it's an adorable gift for anyone who loves to create bakes that both look and taste great.
Springform 24cm Round Cake Tin, £31.00 – A classic for a reason, this round springform pan is perfect for baking both traditional cakes and new, experimental creations. Its high-quality non-stick coating releases food easily, avoiding cake catastrophes and making a great gift for a new baker looking to up their game.
12 Cup Muffin Tray, £31.00 – This hardworking muffin tray's twelve deep cups are ideal for making muffins, cupcakes, brioches, mini quiches and a whole host of other sweet and savoury starters and desserts. A gift for those bakers who like to create delicious treats by the dozen!
Chef's Apron in Black, £45.00 – For the baker who enjoys themselves far too much to think about the mess, this stylish apron is great for protecting from spills and splashes. In a chic black design and crafted from 100% canvas cotton it's fully machine washable and a must for any kitchen.
THE 'BUDDING SOMMELIER' WILL LOVE…
A deep rich red by the fire… a crisp glass of Champagne on Christmas morning…for wine lovers there's simply nothing better than their favourite tipple. This Christmas, treat them to Le Creuset's range of wine gadgets to make them feel like a true professional, and make their wine tasting experience even more enjoyable.
WA137 Wine Pump, starts from £22.00 – Any wine lover understands the importance of removing air from the bottle after opening, to preserve and prolong those delicious tastes and aromas – a gift to delight a wine enthusiast, this high quality wine pump lets them save their wine for several days.
WT110 Waiter's Corkscrew with Wooden Handle, £32.00 – A firm favourite amongst experts and professionals alike this stylish waiter's corkscrew has a patented two-stage system that will leave your resident family wine buff feeling like a true sommelier.
WA126 Cooler Sleeve, £22.00 – Whether serving a crisp white or something sprightly and bubbly, this cooler sleeve will take any sized bottle from room temperature to perfectly chilled in just 20 minutes and keeps it cooler for longer. In a range of colours, this is the dream gift for the wine drinker who never compromises on the perfect drinking conditions.
WA163 Aerator, £32.00 – A multi-talented wine stopper that cleverly combines three functions in one. Acting as an aerator, spout and closure, wine is gently aired as it is poured, allowing beautiful aromas to unfold with smooth and mess-free pouring. The closure function then carefully seals the bottle, so your wine-loving loved one can pour the perfect glass like a pro, saving the rest to treat themselves on another day.
LM 250 Lever Model, £90.00 – With its unrivalled performance, this rigorously tested and much admired model is a masterful piece of engineering that takes opening a bottle of wine to new heights. A 21st century redesign of the original Herbert Allen lever corkscrew, this truly is a festive gift any wine lover will treasure for a lifetime.
THOSE WHO'S KITCHEN IS THE HEART OF THE HOME WILL LOVE…
Cooking and sharing food is a sign of love, and so is a simple cup of coffee and a chat around the kitchen table, or a cup of tea handed over as you run out the door. The kitchen truly is the heart of the home, and this Christmas Le Creuset has the perfect way to show just how much you care.
Stoneware Grand Mug, £17.50 – Perfectly sized for a satisfying cup of hot chocolate or coffee, this stoneware stunner is crafted by artisans using specialist clays and bright, beautiful glazes – all fired at the highest temperatures. A gift for anyone who loves a good brew.
Travel Mug, £25.00 – An idea companion for a solo stroll or a beverage on the move, this insulated travel mug is crafted from a double layer of stainless steel and is vacuum sealed to keep your drink warmer or cooler for longer. Available in a range of gorgeous Le Creuset colours, this is a gift for the conscious foodie looking to reduce waste and keep their kitchen style with them on the go.
Stoneware Rainbow Set of 6 Mugs, £85.00 – A bold gift that makes a statement, this set invites the colours of the rainbow into any kitchen. Crafted from the highest quality stoneware the set of 6 comprises of Cerise, Volcanic, Soleil, Palm, Teal and Ultra Violet mugs.
Stainless Steel Traditional Kettle, £120.00 – With its iconic silhouette, this kettle boasts fast and efficient heating and comes complete with a helpful whistle to let you know when your water is ready. It's a perfect gift for those who admire traditional kitchen style, and is just made for cosy afternoon chats around the kitchen table.
Toughened Non-Stick 26cm Deep Frying Pan, £125.00 – Le Creuset's NEW best-ever non-stick coating is now 4 x stronger*, making this generously-sized pan a versatile cooking companion that's a great gift for both novice cooks and accomplished chefs alike. A joy to use and easy to clean, too!
Stoneware set of 6 Rainbow Side Plates, £75.00 – To brighten anyone's Christmas and add a pop of colour to any table, this charming set of Stoneware plates in a vibrant palette of Cerise, Volcanic, Soleil, Palm, Teal & Ultra Violet is a great gift for someone that loves to stand out from the crowd.
3-ply Stainless Steel 24cm non-stick Chef's Pan, £159.00 – For an ambitious cook, the chef's pan can help achieve professional results from home – it's ideal for sautéing vegetables, searing meat, simmering stews, and so much more. A truly legendary piece of cookware that has a place in any foodie's kitchen.
Las Paletas Ice Cream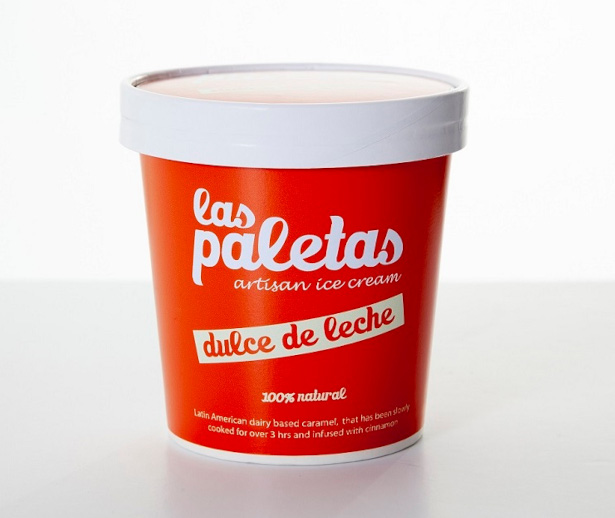 A Cape Town based artisan Ice Cream producer voted the best Ice Cream in SA by the SA Dairy Council for the last 3 years.
What makes them different?
All their lollies and Ice Cream pints are made with 100% natural ingredients
All locally sourced for quality producers, they support local in every way we can.
From pure fruit sorbet all the way through to decadent chocolate, Las Paletas has your Ice Cream needs covered.
Started in 2012 by Jason Sandell & Diana Chavarro and are still growing for the last 8 years
Las Paletas supplies various Deli's across Cape Town and they have a online store and provide a home delivery service.
Take a look at their online shop: laspaletas.co.za/shop-online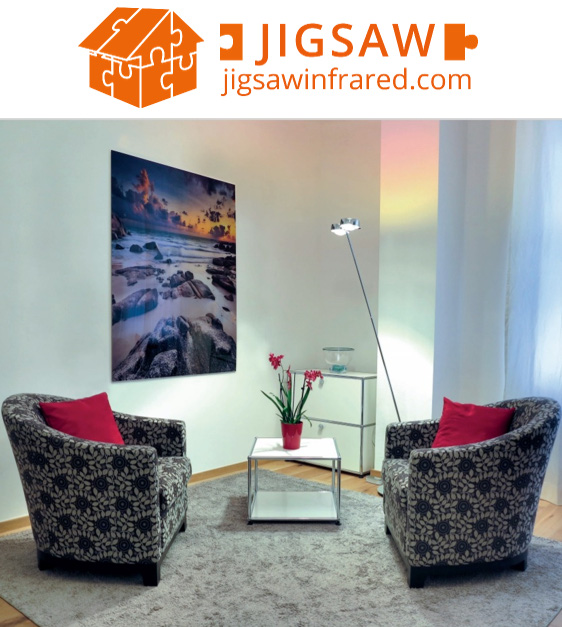 Custom-printed Aluminium Infrared Heating Panel – 1000W – £550.00
Tailor-made…
Jigsaw Infrared – bespoke, hidden heating solutions
Hello Gary,
Jigsaw Infrared, UK designers and manufacturers of infrared heating panels, offer a number of bespoke creatively concealed heating options when you don't want your essential services to take centre stage in your interior!
Jigsaw Infrared heating panels are sleek, stylish, unobtrusive and highly efficient – a bit like having your own piece of the sun in the room (without the potentially harmful UV rays).
The clever thing about infrared heating is that, like the sun, it heats the people and objects in the room as it touches them – rather than heating the air.
Jigsaw Infrared heaters are incredibly smart – they are at least half the cost to run versus other heating systems and are also very efficient and emission-free, meaning they're a whole lot better for the planet.
They are easy to install and maintenance-free – so no annual service contracts!
As well as the standard glass and aluminium options available, Jigsaw Infrared offer a number of customisable products that provide 'hidden heating' solutions…
Jigsaw Infrared ECO Aluminium heating panels offer a cost-effective, value-for-money infrared heating solution – the sleek, low-profile, frameless panels can be wall or ceiling mounted and can be slotted into suspended ceilings.
The standard product is finished in white and provides an unobtrusive, minimalist infrared heating panel with a host of uses – the 400W and 800W models are produced in sizes compatible with standard ceiling tiles so can easily be mounted into suspended ceiling making them almost undetectable – except for the great heat output they offer!
Custom block colour aluminium panels…
As well as the standard white version, ECO Aluminium infrared heating panels can be produced in any RAL colour to order.
Custom printed aluminium panels…
The Premium Infrared Heater range is available with an added extra – bespoke images making them look like regular works of art. The panels are custom-printed and can then be framed in a wide choice of materials and colours to complement the image and the space in which they are to be installed.
Multi-functioning Mirror…
Jigsaw Infrared Glass Heating Panels are available with a mirror finish making them ideal for reception areas and to create more light and space in interiors.
The Glass range is available in a variety of shapes, sizes and RAL colours and can be custom-matched to a client's specification.
Sirius Mirror Infrared Heating Panel (square corners) – 1000W – £745.00
Sirius Mirror Infrared Heating Panel (radius corners) – 1000W – £825.00
Automatically sunshine…
Jigsaw Infrared also offer a range of smart technology to keep control of your infrared heating – all the heaters are individually controlled but can also be linked to a SmartHub for centralised control.
The Passive Infrared Detector is a new addition to the thermostat control system. All you need to do is walk in to the space and the PIR sensor detects the motion of the person and switches the ceiling heater on (if the room temperature needs heat). Once the person leaves the space the heater will turn off again.
This is an efficient way of keeping the room temperature to a moderate level, 16/17º and then boosting the heating the room to the desired temperature of 19/20º once someone is in the room.
This is proven to save a minimum of 25% and the benefit of Infrared Heating is that the heaters are warm within five minutes.
More about Jigsaw Infrared Heating Panels…
Simple installation – Jigsaw Infrared heating panels are easy to install and can be simply plugged into an existing electricity supply.
With their minimalist design, they are also incredibly thin (just a few centimetres) so don't take up valuable space – and can even be ceiling mounted which actually increases the heating coverage of the panels.
No cold spots – with convection heating, the warm air rises and ends up near the ceiling whilst the cold air hovers at floor level. Infrared heating creates less temperature differences thus creating a more consistent temperature across the room.
Infrared heating is also better for allergy sufferers – conventional convection heating circulates the air – and therefore the dust – whereas infrared heating heats the objects (and people) in the room causing less disturbance to the air.
Infrared heating panels aimed at damp walls can also help to dry them out thus reducing the chance of mould developing.
Advantages of infrared heating panels:-
• Efficient – Up to twice as efficient as other heating systems
• Eco – Almost zero energy wastage, emission-free and 100% recyclable
• Easy to install – No unsightly pipes
• Space-saving – wall-mounted or ceiling-mounted
• Instant heat – Infrared heating acts very quickly
• Condensation free – Avoid mould and damp in your home or office
• Zero maintenance – Minimal parts.
• Manufactured in the UK, 5-year warranty and CE certified
• Healthy – Better for allergy sufferers, noise and odour free
• Flexible – Solo use for difficult to heat rooms or as a whole heating system
• Smart – variable thermostats, PIR room sensors and option to zone small areas for optimum control
To find out more about Jigsaw Infrared heating panels visit
www.jigsawinfrared.com
Jigsaw Infrared is a member of the Infrared Heating Trade Association – www.irhta.org.uk
HONOR adds new outdoor smartwatch and high performance laptop to its all-scenario smart life ecosystem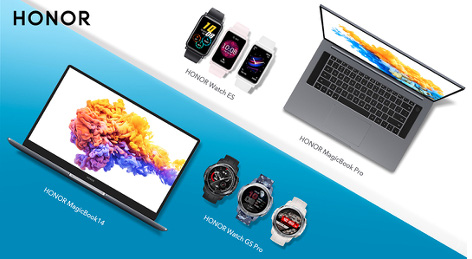 Option 2: Introducing new outdoor smartwatch and high performance laptop, HONOR brings all-scenario smart life strategy to the next level
Option 3: HONOR Launches new outdoor smartwatch and high performance laptop, aims to expand the smart life for the global youth
[4 September 2020 – Berlin, Germany] Global technology brand HONOR today announced a suite of smart life products with expanded capabilities and upgraded features at the 2020 IFA Technology Conference. Under the theme of "Expand Your Smart Life", HONOR highlighted how it is committed to empower young people and expand the way they approach fitness, creativity, productivity and everyday entertainment. The upgraded line-up of products offers "Urban Exploration" for the HONOR Watch GS Pro, "Fashionable Fitness" for the HONOR Watch ES, and "Creative Productivity" for the HONOR MagicBook Pro. In addition, HONOR announced processor upgrades for the HONOR MagicBook 14 & 15, HONOR Pad 6 and three HONOR Choice products.
HONOR Watch GS Pro: A Rugged Outdoor Smartwatch Made for Adventure Lovers
The HONOR Watch GS Pro is a rugged smartwatch that helps urban adventurers to boost their performance and explore the great outdoors. Equipped with an extraordinary 25-day battery life, the smartwatch is one of the longest-lasting smartwatches currently available in the wearables market. It is built to withstand challenging environments, meeting up to 14 MIL-STD-810G tests. Supported by high-precision built-in dual satellite positioning systems, the HONOR Watch GS Pro is equipped with route back function and route deviation alert to help users explore their potential without worries. In addition, the HONOR Watch GS Pro supports more than 100 workout modes and workout data recording including mountain climbing, hiking, skiing, indoor and outdoor running and free training. It also comes with intuitive health features to monitor users' wellbeing.
The HONOR Watch GS Pro will be available on HONOR Watch GS Pro UK from 8th September at an MSRP of £249.99. Every purchase will receive a free pair of HONOR Magic Earbuds.
HONOR Watch ES: Your Personal Virtual Coach On-the-Go
The HONOR Watch ES caters to fashion-forward fitness enthusiasts who aspire to lead healthier lives. With a stylish 1.64-inch AMOLED display, 95 workout modes, 12 animated workout courses with specific scenarios such as fat burn and abs workout and a range of stunning health and fitness tracking capabilities, the HONOR Watch ES helps users manage their physical and mental wellbeing while sporting a trendy look, without the premium price tag.
The HONOR Watch ES will be available on HONOR Watch ES UK from 8th September at an MSRP of £99.99. For every purchase, customers will be able to choose between a free HONOR Band 5 or a pair of HONOR Sport Bluetooth Earphones.
HONOR MagicBook Pro: A Powerhouse to Unleash Your Creativity
The HONOR MagicBook Pro, pre-installed the Microsoft Windows 10, helps creative professionals enhance their productivity and boosts their creativity. Boasting a state-of-the-art AMD Ryzen 5 4600H processor with integrated Radeon™ Graphics and 6 cores and 12 threads, the HONOR MagicBook Pro delivers smooth performance even when handling complex tasks. With an ultra-fast 512GB PCIe NVMe SSD storage drive and 16GB DDR4 dual-channel RAM, the HONOR MagicBook Pro guarantees blistering data speeds when reading and transferring files.[1] Furthermore, it features a stunning 16.1 inch FullView display with 100% sRGB color gamut, making it perfect for viewing photos, movies and browsing the web as well as for professional applications that demand greater color accuracy and consistent image brightness. With a smaller footprint, measuring at 369 mm x 234 mm x 16.9 mm, its compact and lightweight design makes the HONOR MagicBook Pro perfect for today's flexible working demands, allowing users to enjoy games, movies and work on the go.
HONOR also announced its collaboration with Red Bull as the Official Mobile Services and PC Partner of Red Bull Basement 2020. HONOR MagicBook Pro aims to help students innovate at university today and disrupt the world tomorrow.
The HONOR MagicBook Pro (16+512GB) will be available on HONOR MagicBook Pro UK from 8th September at an MSRP of £849.99. Every purchase will receive a free HONOR MagicWatch 2 42mm sports.
Designed for day-to-day tasks to take users from work to play, the AMD refresh of the HONOR MagicBook 14 and 15 enhances computing experience with Ryzen 5 4500U processors, along with a stunning minimalist design and a FullView display, all packed into in a slim and lightweight body. The latest additions to the HONOR MagicBook Series embody the brand's relentless pursuit of bringing the highest quality and finest craftsmanship of products to inspire its global users.
The HONOR MagicBook 14 (8+512GB) empowered by AMD Ryzen 5 4500U processor will be available on HONOR MagicBook 14 UK from 21st September at an MSRP of £669.99. Every purchase will receive a free HONOR backpack and mouse.
HONOR also introduced HONOR Pad 6 and three HONOR Choice products including Percussion Massage Gun EVO, usmile Sonic Electric Toothbrush P1001, and Antibacterial Cordless Vacuum Cleaner, to build a comprehensive smart life for global youth. Featuring a 10.1" Full HD display and symmetrical 1620 high-amplitude dual speakers, the HONOR Pad 6 promises users a truly immersive audio-visual experience. Weighing at just 460g and with a slim body that is only 7.55mm thick, coupled with enhanced connectivity through Wi-Fi and LTE options, the HONOR Pad 6 is the perfect daily companion for carrying around on-the-go whether travelling, commuting or relaxing at home.
HONOR's newly launches won 2020 IFA Product Technical Innovation Award (IFA-PTIA). Jointly presented by IDG and GIC, supported by IFA, the IFA-PTIA award outstanding products that are pioneers in the development of the consumer electronics industry. The HONOR Watch GS Pro and HONOR MagicBook Pro have been named as the Outdoor Innovation Wearable Gold Award and High-performance Innovative Laptop Gold Award respectively.
"HONOR insists on bringing unrivalled products at unbeatable value to global user, and we're happy to see overwhelming responses from them. HONOR Router 3 was recommended by Tech Advisor as one of the best budget routers, while HONOR PC and wearables business achieved 287.9% and 235% year-over-year growth respectively in shipment in H1 2020. As young people around the world adapt to a new way of living, working and playing, HONOR is committed to provide innovative technology and inspiring products to empower young people and expand their smart life." said George Zhao, President of HONOR Global.
For more product information, please visit hihonor.com/unitedkingdom.
Launch Offers on hihonor.com in the UK
Product Sales Date RRP Promotion Offer
HONOR Watch GS Pro
Pre-order from 8th September £249.99 Free HONOR Magic Earbuds with every purchase
HONOR Watch ES
Pre-order from 8th September
£99.99 Free HONOR Band 5 or HONOR Sport Bluetooth Earphones with every purchase
HONOR MagicBook Pro (16+512GB)
Pre-order from 8th September £849.99 Free HONOR MagicWatch 2 42mm sports with every purchase
HONOR MagicBook 14
(AMD Ryzen 5 4500U/8+512GB)
Pre-order from 21st September £669.99 Free HONOR backpack and mouse with every purchase
HONOR MagicBook 15
(AMD Ryzen 5 4600U/8+512GB)
Pre-order from 21st September £669.99 Free HONOR backpack and mouse with every purchase
The Country Music Hall of Fame and Museum offers a fun and diverse assortment of gifts that can only be purchased from the museum.
Gifts ranging from iconic posters and products produced by the 140 year old Hatch Show Print shop to fun clothing.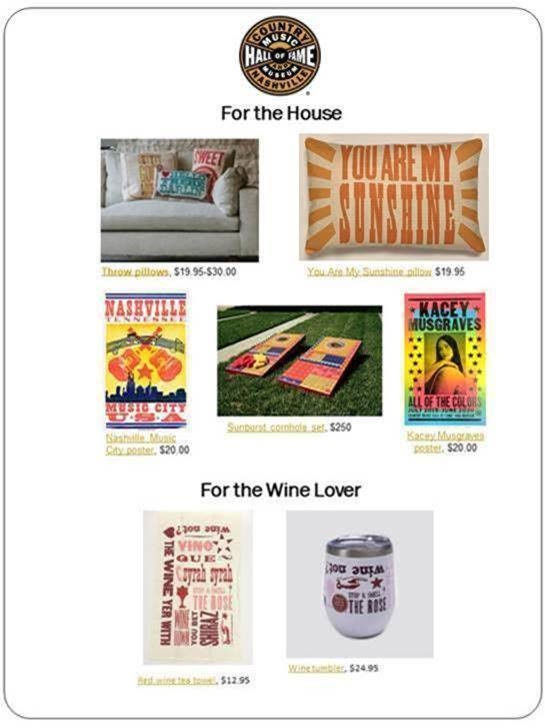 FOR THE HOUSE
Various throw pillows. Washing machine and dryer friendly. 100% polyester.
Hello There Darlin' pillow (18" x 12"), $19.95
You Are My Sunshine pillow (18" x 12"), $19.95
Sweet Dreams pillow (12" x 18"), $25.00
Hey Good Lookin' pillow (18" x 18"), $30.00
Nashville Music City USA Poster (14" x 22"), $20.00
Capturing the singing spirit of Music City USA, this three-color Hatch Show Print poster takes historic Hatch elements and updates them stylishly. The end result is a dynamic artistic approach to the essence of Nashville, Tennessee. Letterpress print handmade in Nashville, TN. Framed options are also available.
Hatch Show Print Sunburst Cornhole Set, $250
1. Handmade in USA.
2. 3/4″ Prime Grade Birch Plywood Tops
3. 1″x4″ Southern Yellow Pine S4S Side Frame Boards
4. 8 Premium Solid Color Toss Bags
5. Outdoor Nylon Rope Carrying Handles
Kacey Musgraves All of the Colors Exhibit Poster (14" x 22"), $20.00
Kacey Musgraves features in this Hatch Show Print poster commemorating the exhibit Kacey Musgraves: All of the Colors at the Country Music Hall of Fame and Museum. The poster's design is a contemporary interpretation of classic mid-twentieth century show poster style, including wood type and a photoplate of Kacey Musgraves. Limited quantities available.
FOR THE WINE LOVER
Red wine tea towel (15″ x 25″), $12.95
Linen towel. Designed by Hatch Show Print and printed in USA.
Wine tumbler, $24.95
Stainless steel double-wall wine tumbler with matte white powder coating and some of our best wine puns.
FOR THE MUSIC LOVER
Taylor Swift Rhinestone Hall of Fame Logo T-Shirt, $34.95
White cap-sleeve scoop neck shirt, with Hall of Fame logo in red and black rhinestones. Worn by Taylor Swift on her Red Tour.
Hall of Fame Guitar Romper, $19.95
Cotton guitar romper. NB-24M.
Vinyl Record Label Coaster, $3.95
These coasters are made from real up-cycled vinyl records. Each piece is unique and features a different label.
FOR THE LITTLE ONES
Baseball, $9.95
This baseball features contrasting warm and cool panels with iconic Hatch Show Print images.
Barnyard Animal Coloring Cards, $9.95
The Barnyard Animals are a series designed in 1933 by Charles Clack of Dallas, Texas. This set features 9 note cards printed with the original Barnyard Animals, along with 10 envelopes and a set of 4 crayons for coloring.
Hatch Bronco Onesie, $18.95
This soft organic cotton onesie features our iconic Hatch Show Print bronc rider. Printed in Nashville, Tennessee.
Barnyard Onesie, $25.00
These soft organic cotton onesies feature classic animal images from Hatch Show Print that date back to the 1930s.
Sunstone Candles are handmade from 100% soy wax. Inside of each candle comes a crystal with various healing properties, along with a note identifying it.
www.sunstonecandles.com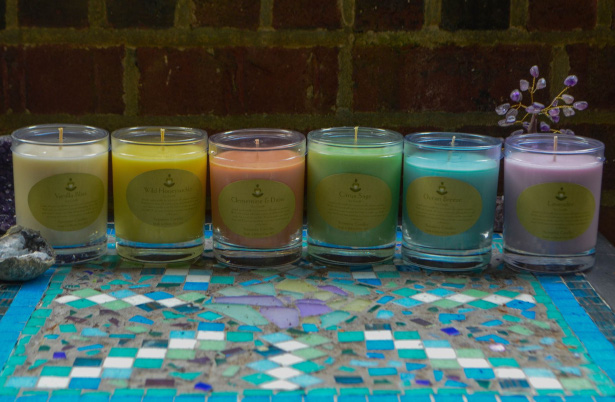 GRIP6.
A fully USA made belt manufacturer. Their belts come in a wide variety of colors that you are able to mix and match and every belt also comes with a lifetime warranty.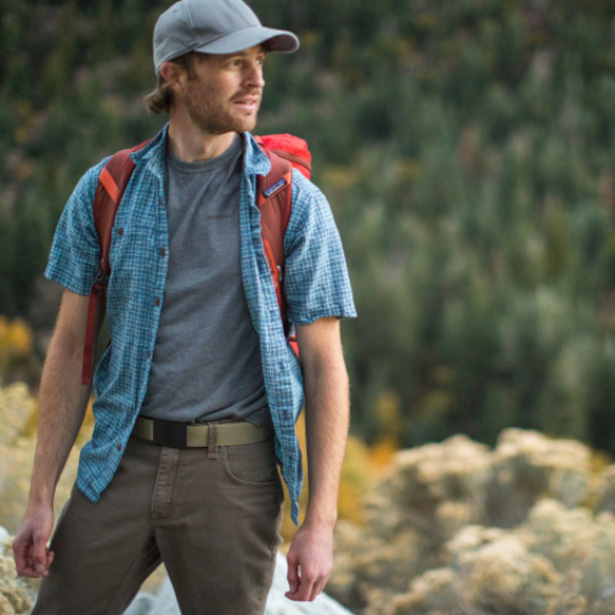 grip6.com/collections/mens-classic-series-belt/products/mens-classic-black-belt?variant=3826828476429
grip6.com/collections/mens-craftsman-series-belt/products/mens-craftsman-walnut-belt?variant=3826731483149
grip6.com/collections/naturalist/products/mens-kestrel-gunmetal-belt-1?variant=30317262209098
grip6.com/collections/mens-conservation-series-belt/products/mens-conservation-honeycomb-belt?variant=3826725486605
Gym Ready with Men's Health Lab

The Men's Health Lab gym ready set is the ideal gift for gym goers, fitness fanatics and those needing a little support to starting a good health routine.
The 200ml body wash is uplifting and energising with peppermint fragrance, alongside aloe vera for its nourishing and moisturising properties. The 125ml body spray is ideal straight after the shower with light and refreshing tones to keep users feeling full of energy.
The set comes with a set of sports earphones which feature an in-ear design and ear hooks, ensuring a snug fit whilst exercising to keep the music flowing. It comes with two additional ear tips so users can always find the perfect fit.
The Men's Health Lab Gym Ready Earphones & Body Gift Set costs £20 from Superdrug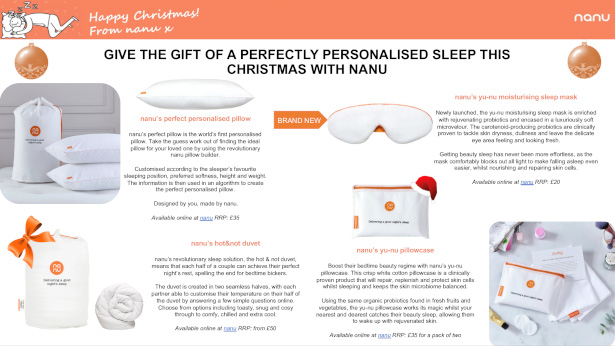 My Bougie Bottle makes a great gift women! Nothings beats staying hydrated in style and being reminded of a tropical vacation!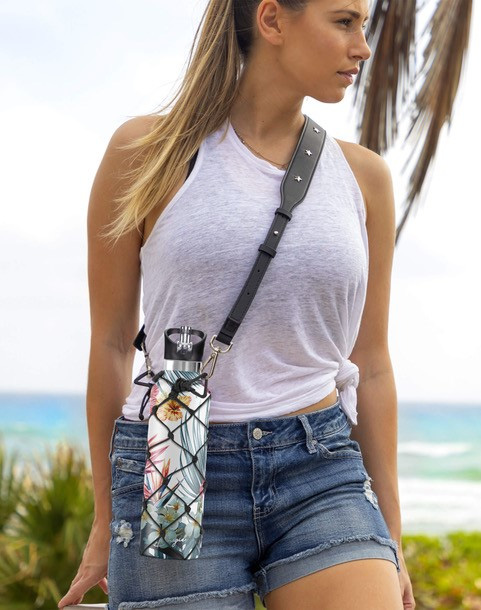 Macaw, Hibiscus and Flamingo are the current designs available. A winter edition will be available in November on Amazon.
Thank you for your time and consideration.
#5 on BuzzFeed: www.buzzfeed.com/nusrat21/products-that-only-do-one-thing-and-do-it-well
Geomag Confetti Inspires Colourful Creations.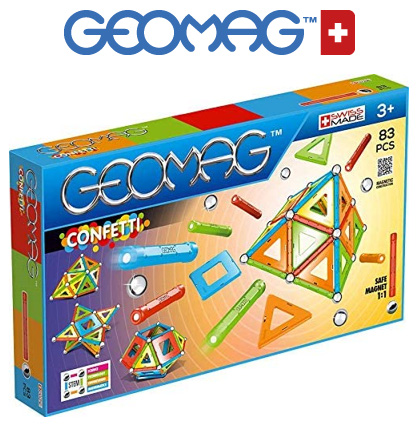 Geomag Classic is an inventive system of simple construction made of 58 mm magnetic rods and steel spheres. A huge number of shapes, geometric figures and models of every kind can be constructed. Geomag stimulates creativity and logical reasoning. The variety of the shapes and their transformations make it possible to create different structures continuously.
The wonderful Geomag Confetti set is the perfect introduction into the world of construction and creativity. With 83 pieces you'll only need a few parts to create some awesome magnetic constructions. Full of vibrant colour the magnetic rods and non-magnetic and safe steel spheres come together to create a hundred of patterns, structures, and shapes.
The set is fun and educational, the inventive system of simple construction is made of 58mm magnetic rods and steel spheres. Stimulating creativity and logical reasoning and featuring all the components of STEM, (acronym for Science, Technology, Engineering and Mathematics), the set is great for the whole family.
You only need to add imagination to the set and you are well on your way to create a unique masterpiece. Geomag magnetic kits are the perfect way to express your creativity. There is virtually no limit to the creations that you can make.
The Geomag Classis 356 Confetti costs £50 from Amazon
At Pup & Hound our mission is to be the UK's no.1 gift company for dog lovers, producing only the best 'doggy themed' gifts for our like-minded friends, who are as proud of their love of dogs as we are.
www.pupandhound.co.uk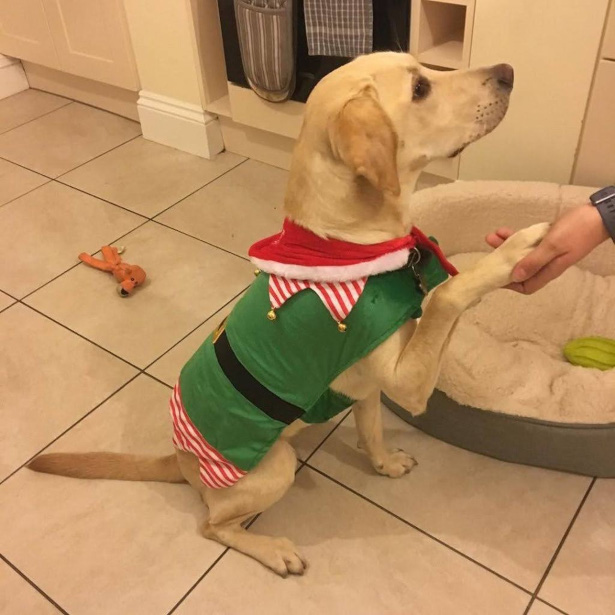 Dyson 360 Heurist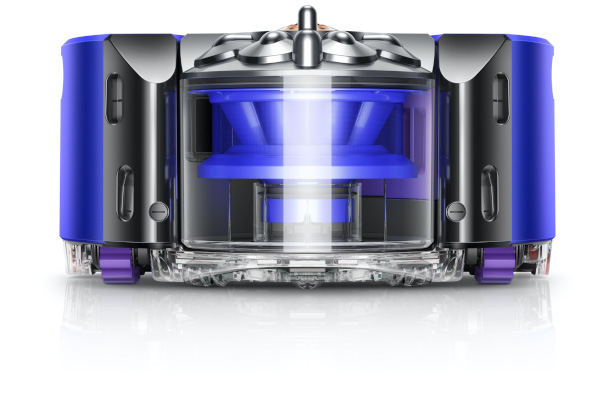 The Dyson 360 Heurist™ robot vacuum has powerful suction to clean your home. Its intelligent vision system helps it to navigate, so the robot always knows where it is in the room. Time-of-flight sensors measure distances to help build a map of your home and continually check its position. The full-width brush bar means, wherever it goes, it cleans. And because it connects to the Dyson Link app, it gives you control from anywhere.
Price: £799.99
Availability: Dyson.co.uk
DOUBLE DUTCH LAUNCHES LIMITED-EDITION
GIN & TONIC CHRISTMAS CRACKERS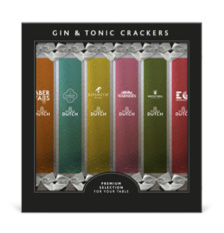 Tired of flimsy paper crowns, plastic toys and the same tired jokes? This Christmas spruce up your dinner table with a luxurious set of limited-edition festive crackers from Double Dutch Drinks. Sure to impress your guests and add the perfect touch to your Christmas table, Double Dutch Gin & Tonic Crackers (RRP £27.65 for six) come complete with a 150ml can of Double Dutch tonic water in a variety of delectable flavours, and a double shot (50ml) of gin from six of your favourite distilleries – just the tonic for this year's festivities.
With a variety of six unique crackers, pairings range from a floral and delicate match of Whitley Neill Parma Violet Gin with Double Dutch Indian Tonic Water; a fragrant combo of The Lakes Elderflower Gin Liqueur with Double Dutch Cucumber & Watermelon, or a duo of Edinburgh Gin's Raspberry Gin Liqueur with Double Dutch Cranberry & Ginger Tonic Water.
Classic gin and tonic lovers won't be left disappointed with a timeless pairing of Sipsmith London Dry Gin with Double Dutch Indian Tonic Water, while those after a festive tipple with a fruity twist can raise a glass of Warner's Rhubarb Gin with Double Dutch Pomegranate & Basil, or enjoy the festive flavours of Amber Falls Orange Marmalade Gin with Double Dutch Cranberry & Ginger Tonic.
Available to purchase online for at-home delivery from doubledutchdrinks.com/shop from the 25th October Double Dutch's Gin & Tonic Crackers make the perfect gift for gin and tonic lovers and are ideal for elevating your Christmas table – adults only, of course!
Double Dutch
www.doubledutchdrinks.com
T: @doubledutchmix / I: @doubledutchdrinks / F: @doubledutchdrinks
Skullcandy Introduces Crusher® Evo:
Newest Evolution of Most Popular Franchise
Delivering The Best Crusher Bass Experience Yet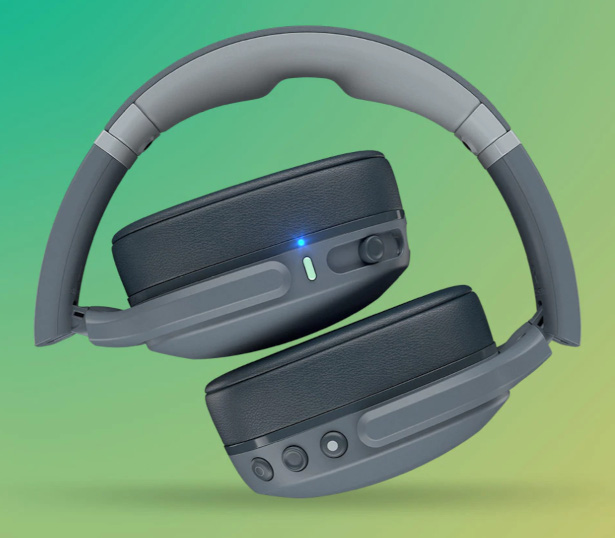 PARK CITY, Utah, September 3, 2020 – Today, Skullcandy, the original lifestyle audio brand, announced the launch of Crusher® Evo, the newest model in the famous Crusher franchise.
Crusher Evo delivers an unprecedented immersive audio experience — combining two notable audio advancements: an improved version of Skullcandy's patented Sensory Haptic Bass and Personal Sound from Audiodo™, a progressive audio personalization technology enabled through the Skullcandy App.
The Sensory Haptic Bass feature has long been the defining attribute of the Crusher franchise and is widely recognized as the only audio experience of its kind. New Crusher Evo boasts a further refined version of the hallmark platform with more multi-dimensional haptic vibration patterns across a wider range of bass frequencies.
"Skullcandy fans have always loved Crusher because it truly delivers a one-of-a-kind immersive bass experience. It allows users to not only listen to their music or movies, but actually feel them. Crusher Evo takes that immersion to an even higher level than ever before," says Jeff Hutchings, Skullcandy Chief Product Officer.
Together with the Sensory Haptic Bass improvements, Skullcandy has partnered with Sweden-based Audiodo to offer Personal Sound: A groundbreaking capability to tune Crusher Evo to users' unique hearing profiles.
A Crusher Evo user simply connects the headphones to the Skullcandy App, then takes a quick audio test to determine their unique Personal Sound Profile in both left and right ears. The Audiodo technology then automatically adjusts the incoming audio levels to optimize the sound of the headphones to each individual user's profile. The remarkable result is that users typically hear layers and sounds in their audio that were never perceptible to them before.
"We know that everyone's hearing is different," says Hutchings. "So it's no surprise that what one person may deem as 'great sound' may not be great for someone else. The Personal Sound feature enables everyone to find that ideal balance of audio levels that are matched precisely to them and only to them."
When the two advancements are combined, Skullcandy fans will enjoy an experience unlike anything else available on the market.
"The result of bringing together our patented Crusher haptics with Personal Sound by Audiodo™ is something that's pretty mind-blowing the first time you experience it. In testing, we found it really enjoyable to see how surprised people are when they hear and feel what they've been missing. There's just nothing like it," Hutchings concluded.
Of course, Crusher Evo is also designed and engineered with a wide range of features to meet the everyday lifestyle demands of today's audio consumer, including:
• Long-lasting 40 hours of battery life.
• Rapid Charge technology — delivering 4 hours of play on just a 10-minute charge.
• A full suite of media controls directly from the headphones. Users can take calls, change tracks, adjust volume controls and activate native device assistants (Google, Siri, etc) — without ever touching their phone.
• Built-in Tile™ finding technology that allows Crusher Evo owners to easily "ring their headphones" to locate them if ever lost.
• Flat-folding and collapsible design for easy portability.
• Streetwear-inspired carry case.
• Auxiliary cable for non-Bluetooth connectivity (ex: watching or listening to content on airplane consoles).
Crusher Evo is available now on Skullcandy.co.uk/crusher-evo-wireless-headphones in True Black and Chill Grey for £149.99.
Countdown to Christmas with PLAYMOBIL Advent Calendars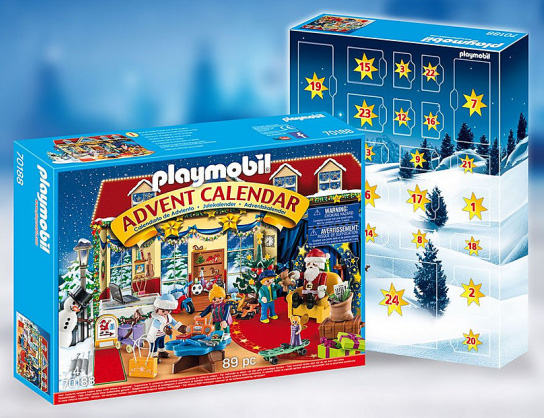 Begin the countdown to Christmas with an exciting PLAYMOBIL Advent Calendar! Behind every door is a gift, from figures and animals to vehicles and accessories, providing children with 24-days' worth of entertainment during the lead up to the big day. Once all the surprises have been discovered, the box folds open into a backdrop to complete the scene.
With four new advent calendars to choose from, whether your child likes Ice Father Christmas, Farming, or Pirates, PLAYMOBIL has a calendar that will bring a smile to all faces this Christmas.
Something for everyone!
70188 Advent Calendar – Christmas Toy Store An advent calendar designed especially on the magic of Christmas, this gift is set inside includes a festive toy shop filled with Christmas joy. As parents search for the perfect gift. Children can visit Father Christmas in his grotto and receive a little gift if they have been nice of course.
70189 Advent Calendar – Farm The perfect setting for all fans of life on the farm, the Playmobil Farm advent calendar offers little ones the chance to look after the little critters across the Christmas period. With lots of feed and vegetables to harvest, the animals will not go hungry this winter. Includes Cows with a velvety feel to stroke, Pigs, chickens, rabbits and cats there is everything for little animal fans.
70322 Pirate Cove Treasure Hunt for the advent – Adventures are afoot on the high seas this Christmas! Young buccaneers can count down to the big day in this Piratey scene. These dastardly pirates are not after a stocking this year, but the gold hidden on the remote island. It will not be an easy feat as it's guarded by a cannon and a host of creatures including scorpions, monkeys, snakes and a giant squid!
70187 Advent Calendar 'Battle for the Magic Stone' An advent calendar full of everything needed for the ultimate adventure in the kingdom of Novelmore. The Burnham raiders are mounting an attack on the Novelmore knight's stronghold. Well-fortified with a host of weapons and a secret hideaway this Is one battle that will become a legend!
Priced at RRP £19.99, the advent calendars are suitable for ages 4-10 and can be purchased online or from all good toy stockists. For further information or to view the whole range, please visit: www.playmobil.co.uk/on/demandware.store/Sites-GB-Site/en_GB/Search-Show?q=advents&sz=10
Cocktail Candies – the perfect Christmas gift for sophisticated sweet lovers
Introducing the Cocktail Candies gift box, a delicious range of gummies in grown-up flavours: the ideal Christmas present for loved ones with a sweet tooth.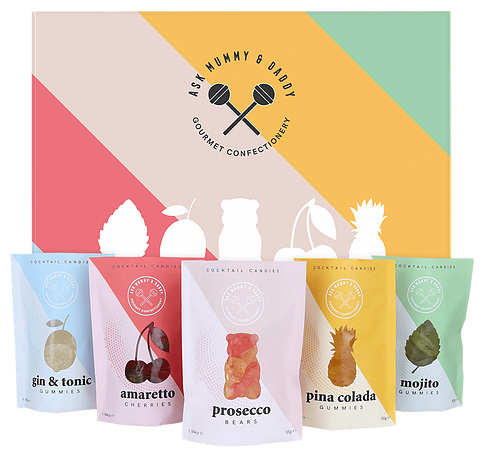 Ask Mummy & Daddy, the gourmet confectionary company based in South West London, has launched the Cocktail Candies gift box containing five packets of delicious gummies in cocktail flavours.
Each box contains five 55g bags of the following: prosecco bears®, gin & tonic gummies, pina colada gummies, mojito gummies and amaretto cherries. The gummies contain natural flavours and colours, are non-alcoholic and contain no gluten or palm oil.
"We came up with the concept of cocktail candies after setting out to create sweets with a unique taste that you can't buy anywhere else. It has taken a while to make something that is natural with no E numbers and we're delighted with the results, " says Ask Mummy & Daddy founder Kane Dowell.
Prosecco bears® are as the name would suggest, Prosecco flavoured, while mojito gummies are lemon and mint flavoured, pina colada are pineapple and coconut flavour, amaretto cherries are cherry flavour and Gin & Tonic taste just like a G&T.
The 55g bags retail at £3.49 and the gift box containing all five flavours costs £18.95 (plus £3.95 P&P in the UK). The boxes measure 24.5cm x 20.5cm x 3cm and are available from the Ask Mummy & Daddy website >> www.askmummyanddaddy.com/product-page/cocktail-candies-set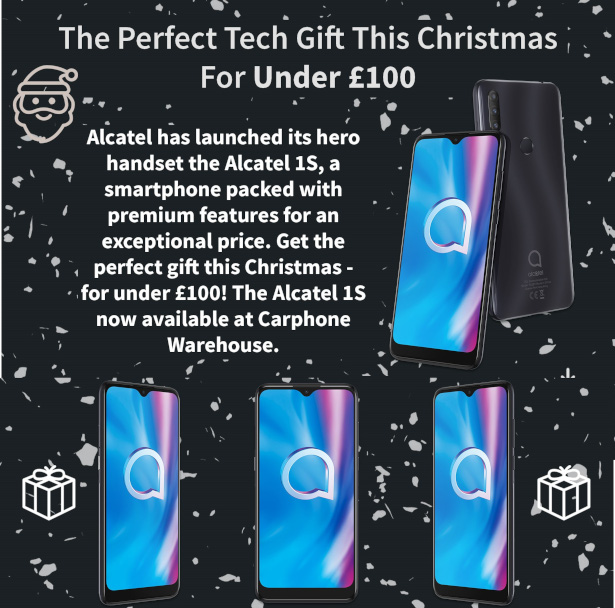 The Untamed hairdryer makes the perfect Christmas gift, retailing at £79.99 use code —- for £20 off so £59.99 plus free UK delivery.
untameduk.com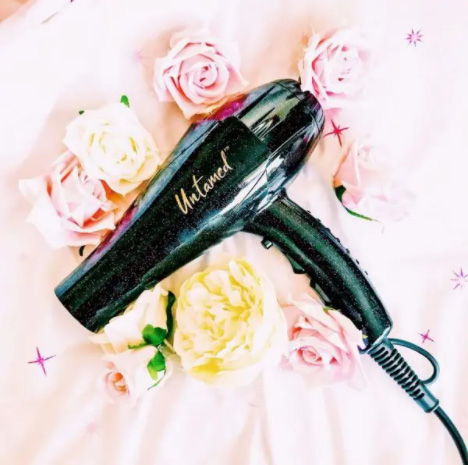 Christmas Gifting Ideas from Dualit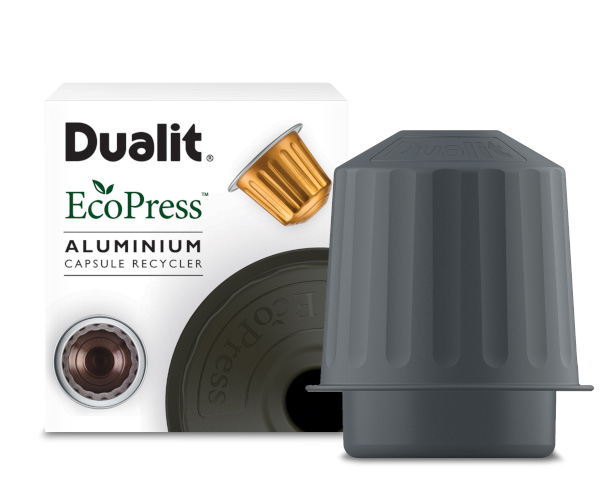 Under £100
With many of us exploring home baking, honing barista skills and creating more in the kitchen, iconic British manufacturer, Dualit has a host of gift ideas to help friends and family with their newfound passions.
Combining reliability, performance and sleek designs, together with exceptional quality, Dualit has selected its most popular products to guarantee smiles this Christmas – and each one under £100.
Dualit EcoPress – £12.49
The ideal gift for those who love their pod coffee, but are concerned about the environmental impact. The Dualit EcoPress is a handy gadget which prepares used aluminium coffee capsules ready for kerbside recycling, avoiding landfill. Dualit's EcoPress is compatible with all brands of aluminium coffee capsules*.
Dualit Bread Board – £19.96
Dualit's bread board is beautifully made from FSC® Certified Beech and offers a sturdy base to slice a fresh loaf. Functional and durable, the bread board can be used to serve platters of toast, after-dinner cheese and biscuits, or to hold a sharing platter at your table.
Dualit Cordless Milk Frother – £59.99
Ideal for those who love frothy coffee and hot chocolates, the cordless Milk Frother produces hot milk, hot frothed milk or cold frothed milk in just two minutes. It's perfect for making a latté, cappuccino, hot chocolate, milkshakes or simply livening up an instant coffee. It also features a non-stick interior and patented removable whisk for easy cleaning.
Dualit Hand Mixer – £70
The perfect present for home bakers, the Dualit Hand Mixer comes in either a Canvas White or Chrome finish. With four variable speed settings, the Hand Mixer includes dough hooks, flat beaters and a balloon whisk. A retractable cord and integral plug storage make the mixer compact, whilst replaceable parts ensure it is made and engineered to last.
Dualit Domus Kettle – £89.99 – available in white or grey
Give the gift of tea and coffee with the stylish Dualit Domus Kettle. Its rapid boil and Sure Pour™ spout make boiling water a pleasure, and the easy-grip silicone handle is heatproof for ease of use. The hinged lid also has a large handle with wide mouth for hassle-free opening and filling.
Dualit Domus 2-Slot Toaster – £89.99 – available in white or grey
For those who love their breakfast, the Domus Toaster makes a wonderful gift, especially when teamed with the matching kettle! The slots hold large slices of bread, including toast-style loaves, meaning golden brown toast right up to the edges.
NEW Dualit Handheld Coffee Grinder – £99.99
For the true coffee lover! Grinding beans for immediate brewing is the best way to make a great tasting coffee. With Dualit's new Handheld Grinder users can grind just the right amount of beans for each drink. 40 grind settings provide complete control, from super fine for a strong espresso, to coarse for a cafetière coffee.
NEW Dualit Barista Kit – £99.99
Consisting of four essential elements, the new Barista Kit features a Tamper, Milk Frothing Jug, Thermometer and Knock Box. Available as a set in slick matte black, and also sold separately, each element works together to help create the best cup of coffee at home.
All available from Dualit, www.dualit.com
Gift the Power of Nature this Christmas
Looking for on trend, life changing Christmas gifts with a difference for your loved ones?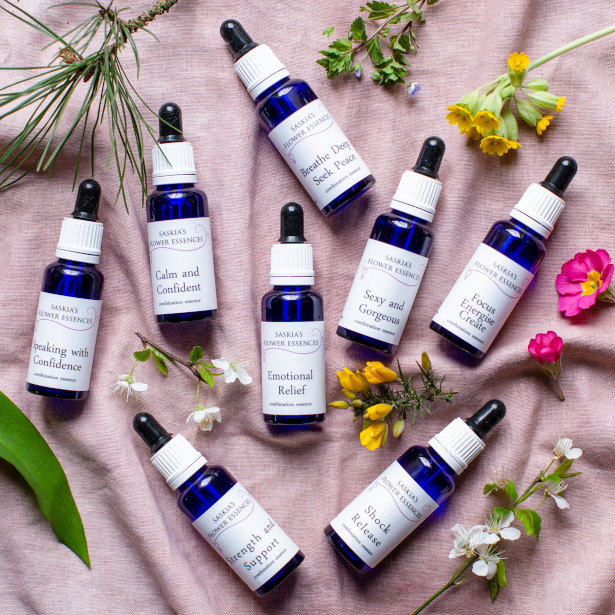 Do you want to help your friends and family cope with any emotional issues they may have in life, in a totally safe and natural way? Let the power of flowers help them. Flowers have an innate wisdom and therapeutic properties and we can all benefit from them in the form of flower essences. The Perfect Christmas gifts!
Flower essences address all sorts of issues, from self-esteem to creating clear boundaries, from helping you sleep to feeling safe, from feeling like you deserve to be heard to letting you know you are loved ….and everything in between.
They don't smell but contain the vibration of the flowering part of a plant and are usually taken as drops under the tongue. With energy medicine on the rise, they are set to become a sought-after alternative therapy. Flower essences offer a wonderful way to heal and grow because they act as catalysts for change at a deep emotional level.
The UK's leading maker of flower essences, Saskia's Flower Essences has a great selection of fantastic products that make perfect Christmas gifts:
A boxed set of 8 key combination essences (£64) is a fantastic gift for the entire family and will help you deal with everything that 2021 might throw at you.
Rose Beauty Mist is a delightfully luxurious, slowly and lovingly distilled face mist made from highly scented roses grown in Somerset. It has the added energy of Wild Rose and Potentilla flower essences to make you and your skin feel alive and beautiful inside and out.
Saskia's combination essences are perfect for stocking fillers:
Sexy and Gorgeous (£10) This award winning combination is great to take before you go out or when you want to spend special time with someone else. For feeling confident, attractive and sure of your inner beauty.
Focus,Energise,Create (£10) is fabulous for giving a good kick up the arse when there is resistance to coursework, revision, household chores – anything really that needs focus and clarity and re-energising .
Strength and Support (£10) is the perfect solution to fight off the winter blues
Breath Deep, Seek Peace (£10) This combination won Best Sleep Better Product in the Beauty Shortlist awards in 2020. Great for taking after a long tiring day when you want to stop worrying, relax and unwind. It is very good for adding to baths as well as drops under the tongue.
For those with small children and friends who get over-excited on Christmas Eve (or any other night for that matter) and find it difficult to go to sleep before Santa comes, The Night Before Christmas 'Magic Drops' (£3.50) are the perfect solution.
Flower Essences are completely safe for all the family to use even if you are taking other medication, whilst pregnant, breastfeeding and are very effective with children whose patterns are a lot less stuck than those of adults.
For more information and gift ideas please visit: www.saskiasfloweressences.com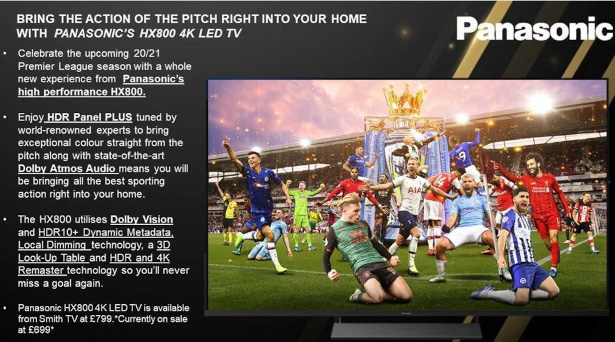 Puzzle Crazy
500 piece www.puzzlecrazy.co.uk/collections/winter-collection/products/folk-art-sheila-roper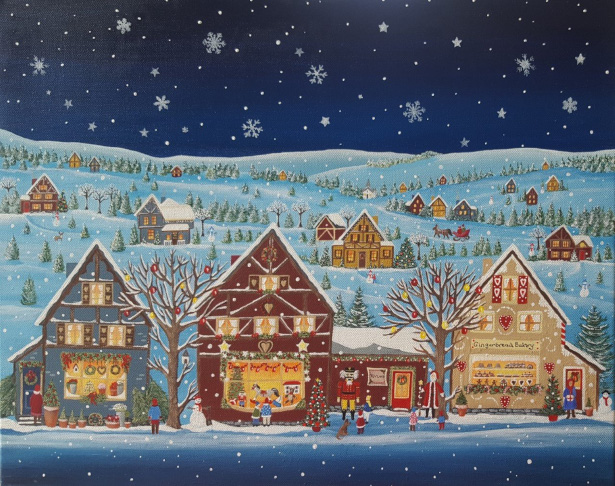 Steiff Christmas 2020 from www.steiffteddybears.co.uk
The UK's largest Steiff stockist
Classic Collector Limited Edition Bears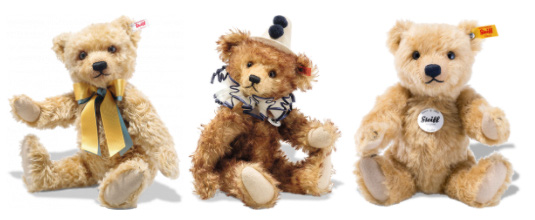 L-R: Steiff 2020 British Collectors Bear, limited edition of 2000, 37cms with Internal Growler £179.00. Steiff Clown 1926 Replica, mohair, limited edition of 926, 40cms £399.00 Steiff Emilia Teddy Bear, traditional Steiff teddy bear made of the finest mohair in a warm reddish blond colour, fully jointed, hand embroidered golden-brown nose and mouth 26cms £135.00
Show Stoppers, indulge in oversized gifting from Steiff this Christmas
Steiff Studio Giraffe 110cms £950.00, Steiff Studio Bambi 100cms £1,800.00, Steiff Urs Brown Bear 120cms £375.00
Riding Animals
Steiff Starly Riding Unicorn, Steiff Franzi Riding Pony, Steiff Urs Riding Bear, each £550
The rockers of the Steiff riding animals are made of solid beech and the inner frame is handmade of stainless steel and can hold up to 150 kilograms. Suitable from 3 years upwards.
Christmas
Steiff Christmas Musical Teddy Bear 2020, mohair, Limited edition of 1,225, 32cms £225.00 white label with famous Steiff gold plated with 'elephant' motif button in the ear. Steiff Monty The Snowman, limited edition of 1,225, mohair, 30cms £179.99 with Steiff gold plated button. Steiff Personalised Birth Bear 27cm, available to personalise for that special new arrival in pink or blue. Order by November 15th for Christmas delivery
Steiff Christmas Sleigh Set Limited edition of 1,225 pieces £199.00. Steiff Nativity Scene 2020, limited edition of 500, each piece includes white label with famous Steiff gold plated with 'elephant' motif button in the ear, £450. Steiff Mouse Queen Ornament Limited edition of 1,225, 11cms £119.00 features white label with famous Steiff gold plated with 'elephant' motif button in the ear
Steiff Winter Polar Bear alpaca, SWAROVSKI star pendant on chest, limited edition of 1,221, 30cms with white label with famous Steiff gold plated button in the ear, £250.00. Steiff Winter Reindeer Ornament, long pile alpaca, limited edition of 1,500, 'Button in Ear' made from Swarovski crystals, two way jointed, 12cms £119.00
Steiff 2020 Christmas Teddy Bear Ornament, limited edition of 2,000, five way jointed, 20cms £89.90. Steiff Christmas Elephant Ornament, limited edition of 2000, 10cms £89.90, white label with famous Steiff gold plated with 'elephant' motif button in the ear.
(c) www.steiffteddybears.co.uk
www.thefeministshop.com
Online community and shop for ethically produced feminist goods, wearable activism. Full of content, resources, associations and more to boost your feminism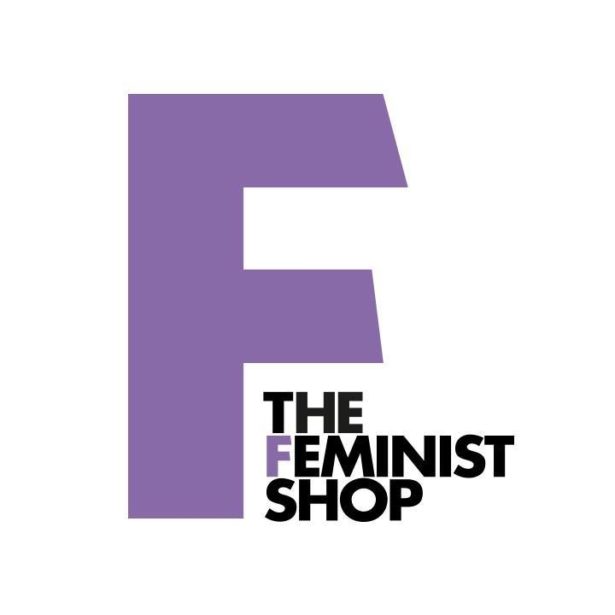 TCL Reaffirms its Innovative Leadership in Newest Multi-Categories – TV, Audio, Mobile and MDA – at IFA2020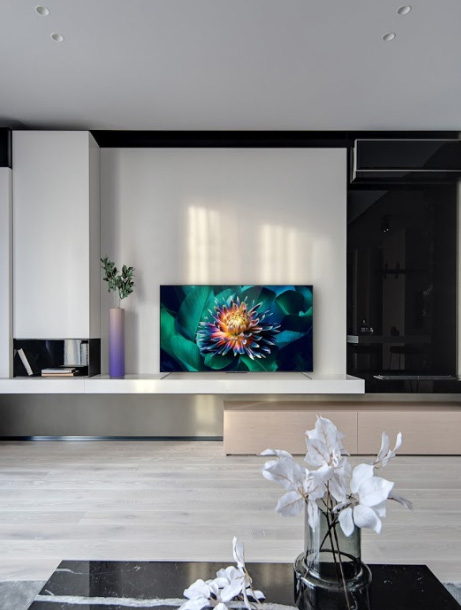 Berlin, September 3, 2020 – TCL Electronics (1070.HK), one of the dominant players in the global TV industry and a leading consumer electronics company with a mission to make life Intelligent with innovative technology, today at IFA 2020 introduced its latest multi-category offerings under the on-going AIxIoT strategy.
TCL QLED TV, Audio offerings
Apart from X10, the TCL QLED Pro powered by Mini-LED, TCL QLED Android TVs, such as QLED 8K TV X915, EISA winner C815 and the preferred C715, have been available to select global markets.
The Imax Enhanced and 8KA certified QLED 8K TV X915, with dedication to amazing 8K quality in up to 75-inch QLED screen, is equipped with a Pop-up camera that extends interaction from users' home to that of friends' through live video chats.
TCL TS9030 RAY•DANZ soundbar brings home cinema to a new level with its innovative RAY•DANZ technology. With Dolby Atmos, TS9030 delivers an exceptionally immersive experience with powerful wireless subwoofer. TCL also introduces the TS8111 all-in-one Dolby audio Soundbar with dual integrated subwoofers.
TCL NXTPAPER Technology, Tablets and More
TCL's innovative NXTPAPER display technology paired with a reflective screen to repurpose natural light, making it the world's first "zero eye strain" display for larger screen surfaces such as tablets. Additionally, TCL has introduced TCL 10 TABMAX and TCL 10 TABMID tablets, being productivity powerhouses designed to help unleash your creative side and enable you to get work done from anywhere.
TCL also launched the 4G connected MOVETIME Family Watch MT43A and True Wireless headphones TCL MOVEAUDIO S200.
Smart Domestic Home Appliances
TCL air conditioner Ocarina and T-Smart will support IoT functionality of TCL Home App and voice control activation using Google home, Alexa and more IoT solutions will soon be available. Their Gentle Breeze functionality allows air to be blown in a more natural, breeze-like fashion.
TCL's latest smart washing machine X Series will soon integrate smart home connection on TCL Home App. With Wi-Fi control, washing cycles are fully customizable including cycle volume and duration. It's dual DD (direct drive) motors will generate more power but consumes less energy and avoids noises on every load of washing.
TCL's newest smart refrigerator C Series takes on new meaning with smart functions such as dual inverter air-cooling system, Power Cool & Power Freeze, AAT negative oxygen ion deodorization and lower noise. It will soon be applied T-home interconnection.
*Product availabilities differ between countries.