With one third (30%) of Brits now wanting to gift environmentally-friendly presents*, SodaStream is the must-have eco-gadget to give people this Christmas. www.sodastream.co.uk
(*SodaStream research – July 2018. 2,000 respondents conducted by One Poll)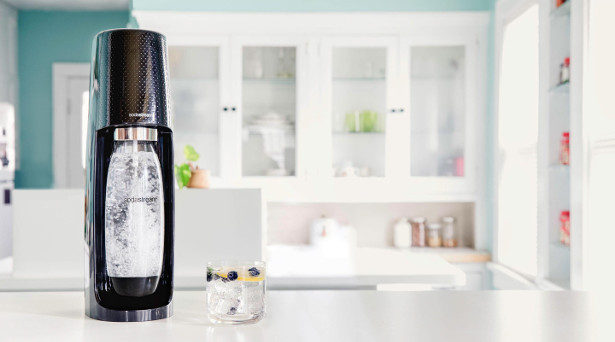 TWITTER | FACEBOOK | INSTAGRAM | YOUTUBE
SodaStream Spirit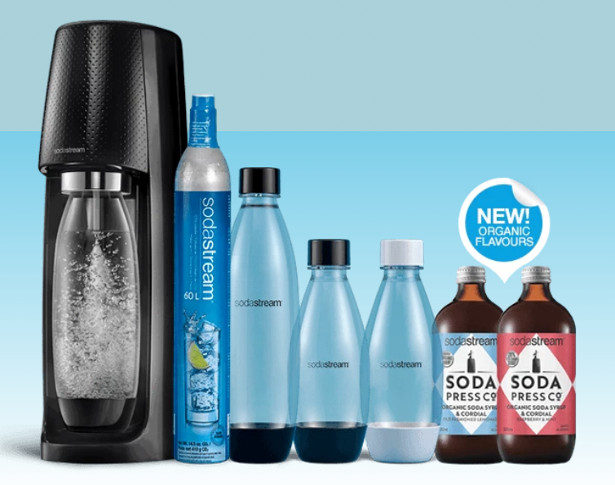 SodaStream's slim sparkling water maker has been designed to fit into any kitchen space, without needing electricity, for all of your at-home carbonation needs. The reusable bottle reduces plastic waste, coupled with the convenience of unlimited sparkling water any time you like.
Available in Black, White, Red, Pink and Ice Blue.
See more at: www.sodastream.co.uk/products/spirit
RRP: £99.99
SodaStream Spirit One Touch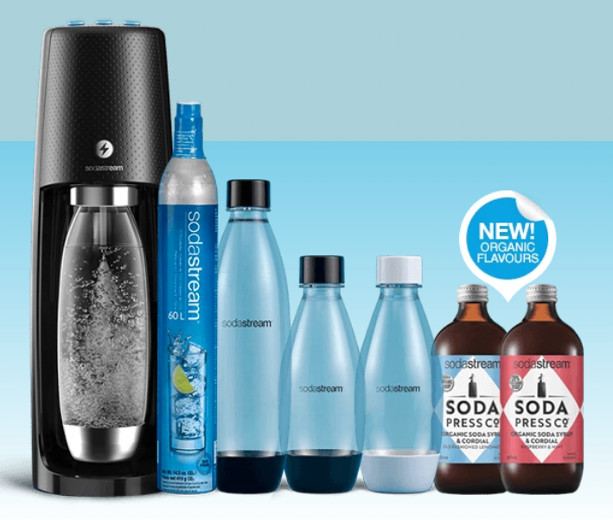 SodaStream's newest electric sparkling water maker carbonates water at the touch of a button. Entertain your guests at ease with the convenience of sparkling water any time you like – no need to carry cases of sparkling water to your home. The Spirit One Touch offers three distinct levels of carbonation for perfectly customised drinks.
Available in Black.
See more at: sodastream.co.uk/products/spirit-one-touch
RRP: £129.99
SodaStream Crystal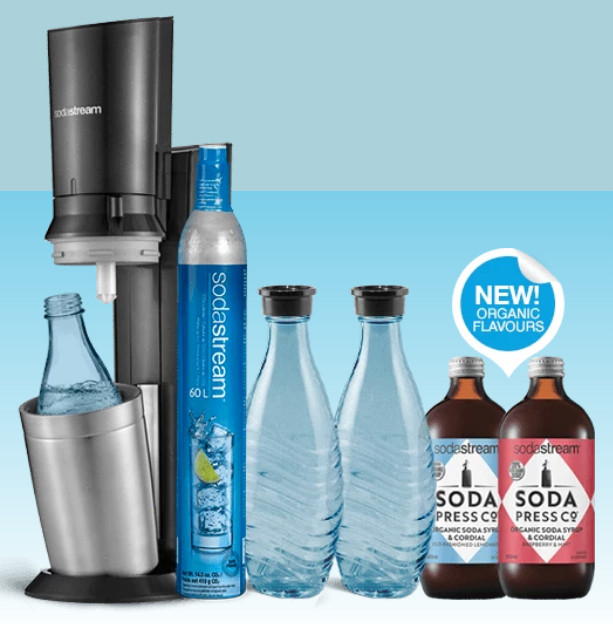 The SodaStream Crystal sparkling water machine takes your tap water from flat to fizzed in seconds with a stylish and sleek dishwasher-safe glass carafe that you'll want to display.
Available in Black.
See more at: sodastream.co.uk/products/crystal
RRP: £149.99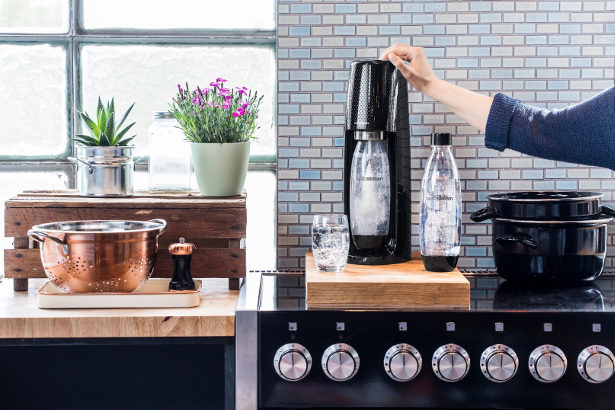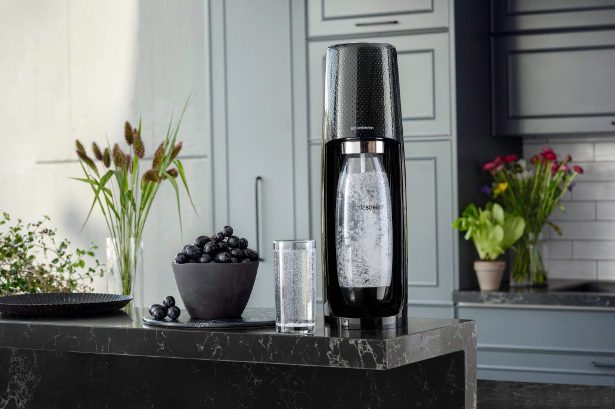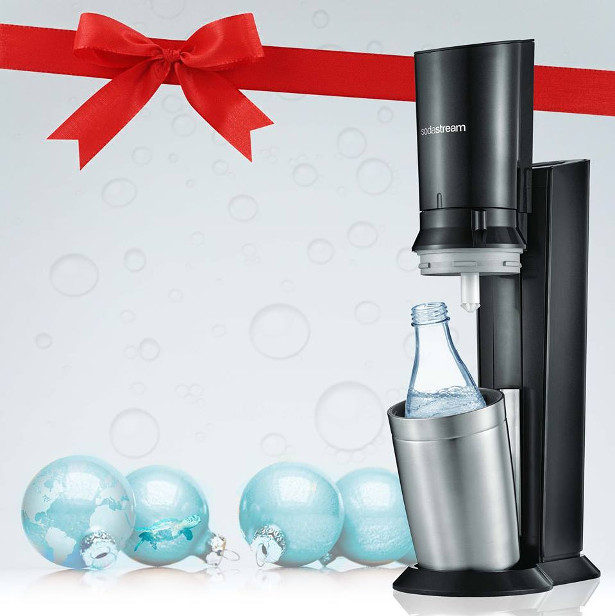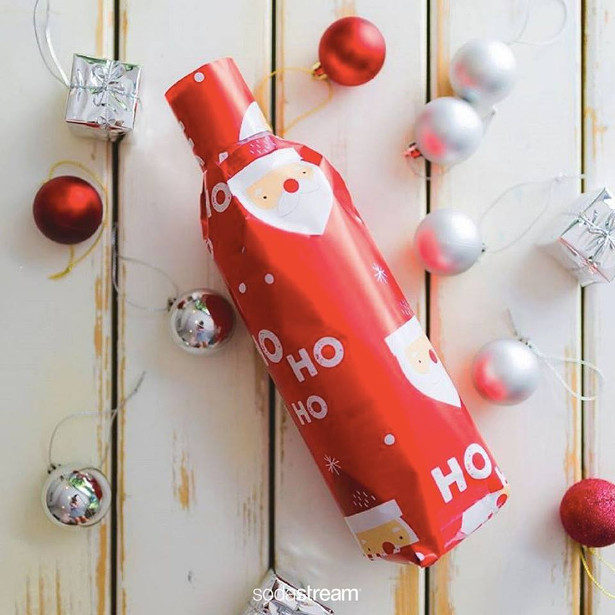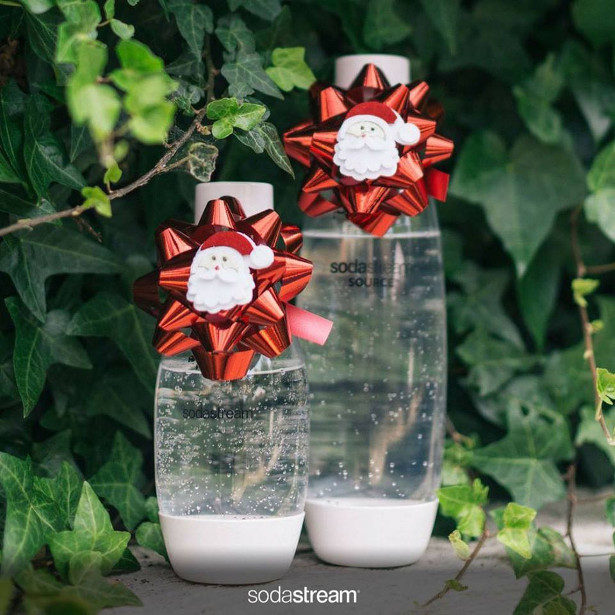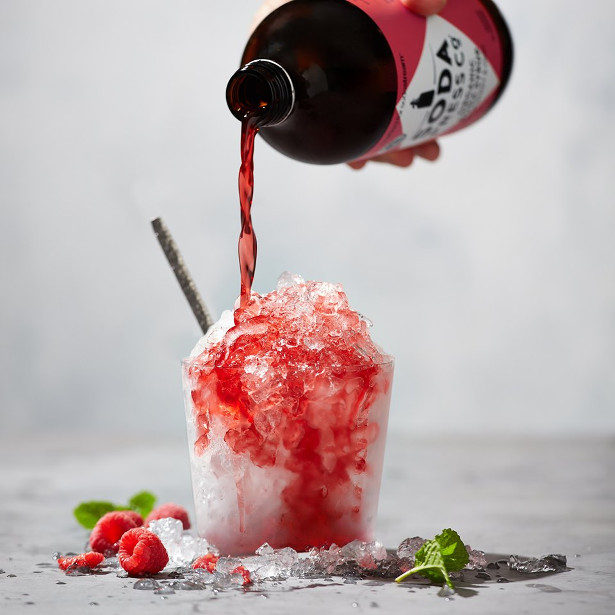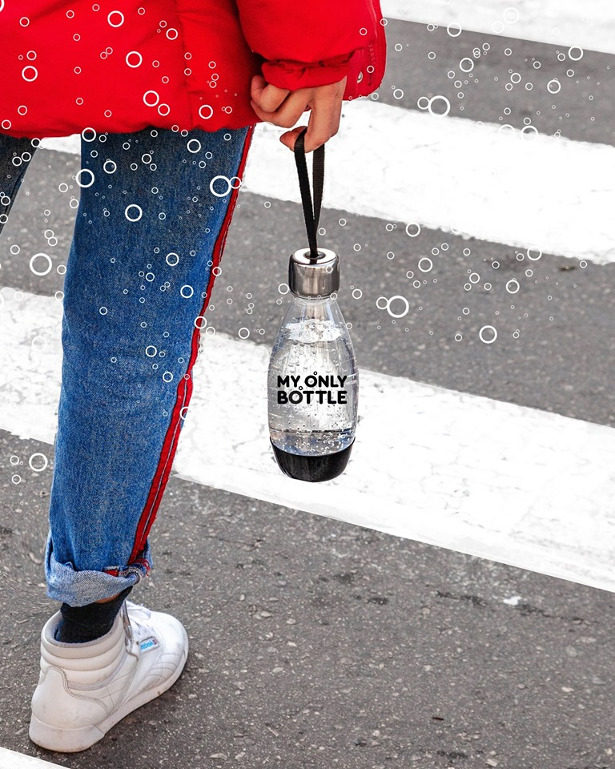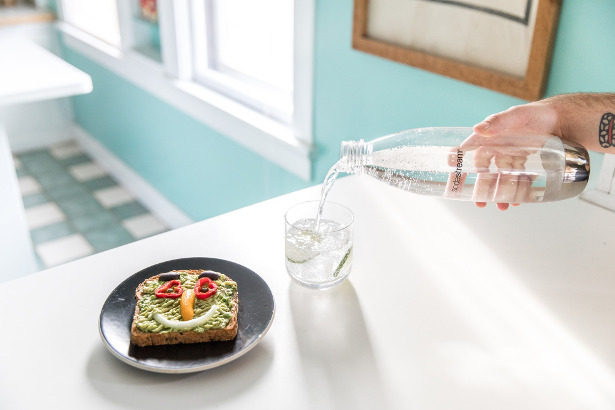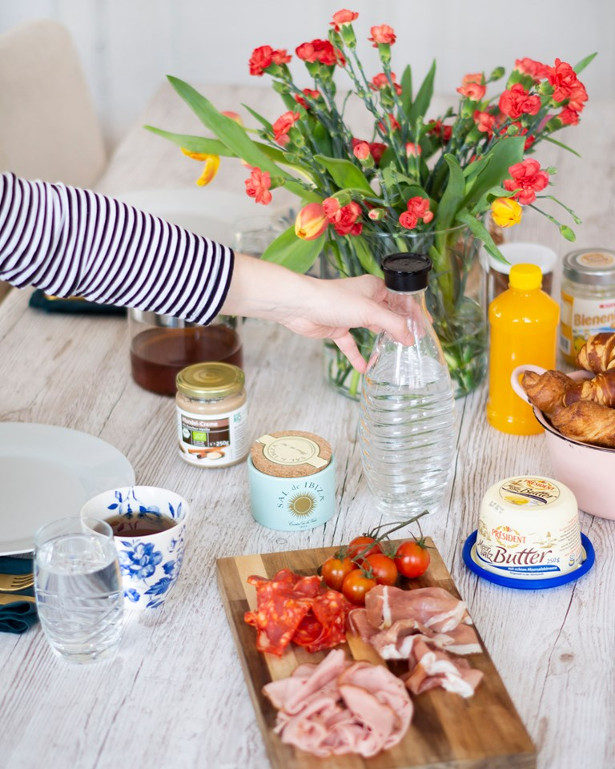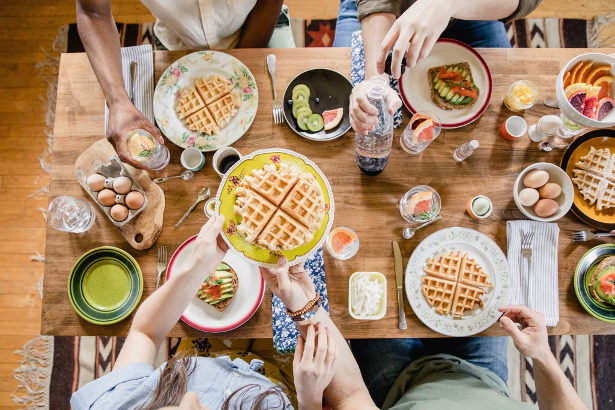 www.beatsbydre.com/uk/earphones/urbeats3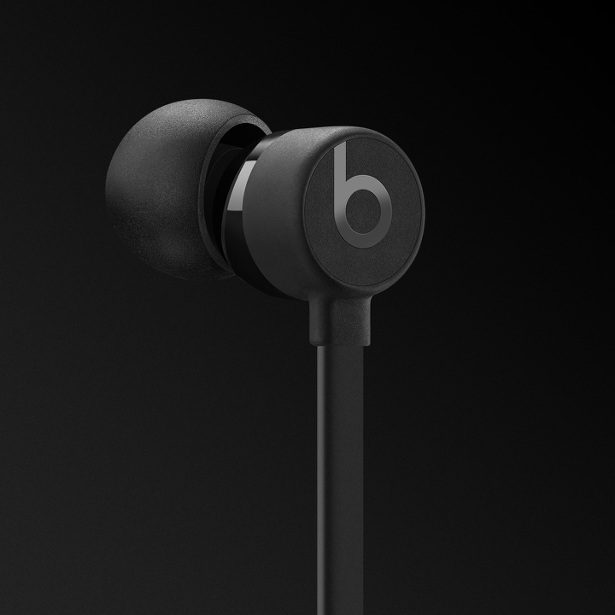 TWITTER | FACEBOOK | YOUTUBE | INSTAGRAM
Designed for music lovers who strive for the ultimate combination of sound and style, urBeats3 deliver pure audio in an ultra-lightweight and durable package
The solid metal housing is durable and comes in a variety of colours to match your personal style
Switch easily between songs and incoming calls, no need to take off your earphones or talk into the phone like a walkie-talkie
The urBeats3 cable is ultra-flexible and tangle-free so you can focus on the music.
Comes with Beats urBeats3 earphones with Remote Talk cable, carrying case and Four (4) pairs of ear tip fittings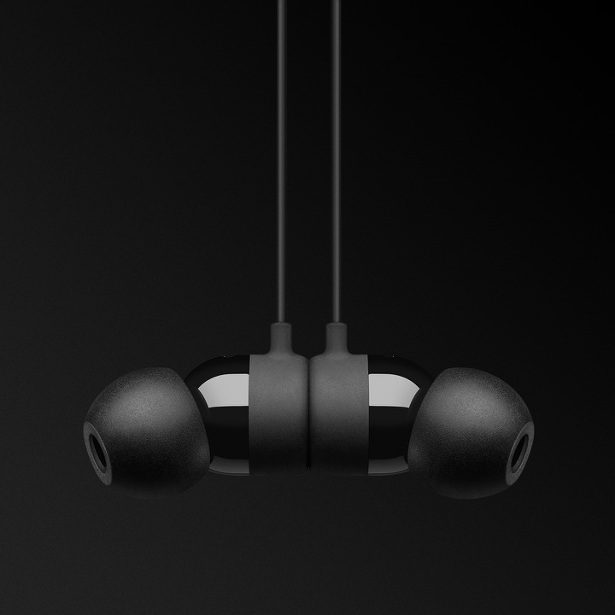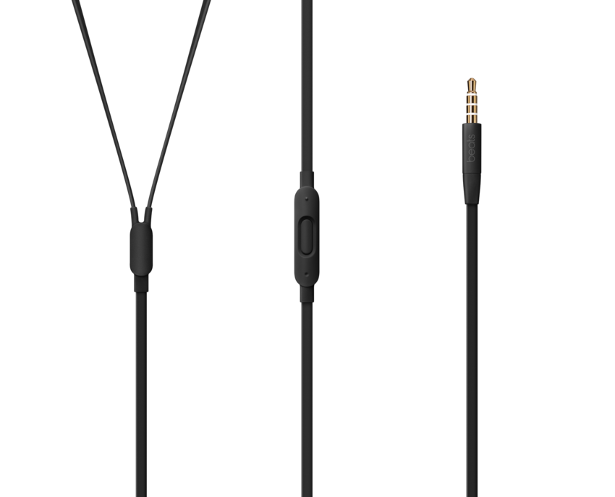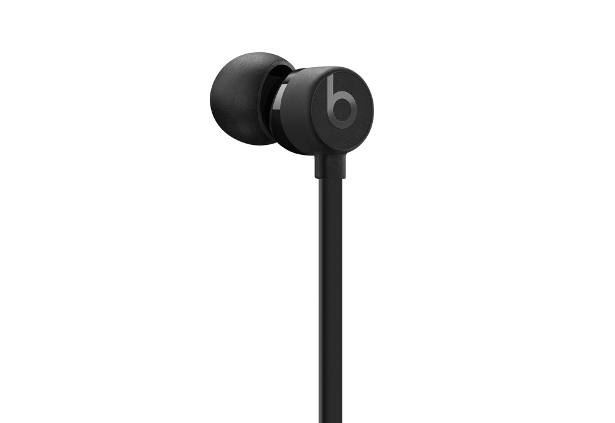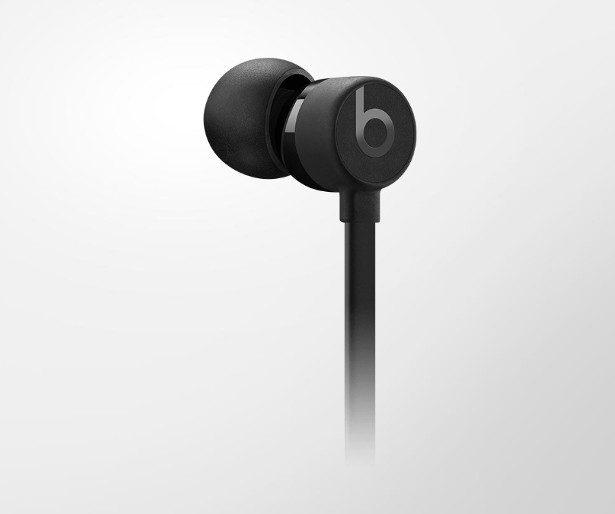 Christmas Gifts That Are full Of Thoughfulness! Canniant Full Spectrum CBD oil in Fresh Mint 500MG >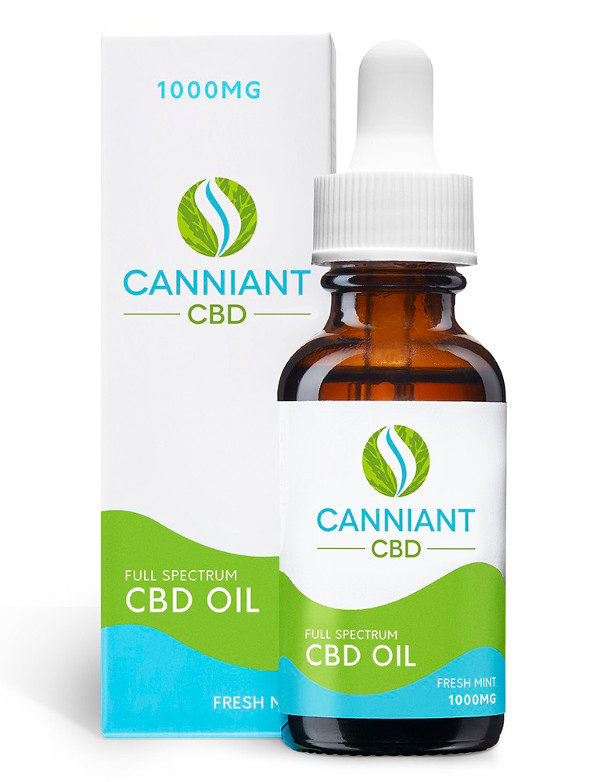 INSTAGRAM | FACEBOOK | TWITTER | LINKEDIN
"Such a thoughtful gift for Christmas and from a supplier who take transparency and quality to industry leading standards Canniant CBD provide supplements that are conviernant, easy to use and my experience with them has been excellent, i would thoroughly recommend their products and importantly their service. Having the peace of mind that i am indeed dealing with a developer whose personal standards of laboratory cleanliness and who take quality control as seriously as possible means that as i have introduced CBD into my lifestyle and found perosnal benefits from that that i can settle on the perfect dose for my needs is very relieving! I have a upper back issue i picked from my days in the front row and i recokmmend everyone research these supplements for themselves but i have experienced vastly reduced symptoms since taking CBD and have even cosidered playing in the front row again!" InTouch Rugby Supplements & Lifestyle Editor!
About Cannaint
"At Canniant we develop CBD products to help your body thrive. We work with trusted manufacturers to create 100% naturally sourced cannabidiol products.
At Canniant we believe that the answer to maintaining wellbeing lies in nature. We're passionate about using natural ingredients to help our bodies thrive. Taking a holistic approach, we focus on the mind and body as a whole.
To achieve this, we use the highest quality ingredients across our product range. Canniant only work with trusted manufacturers who prioritise safety and industry compliance. Our CBD products contain 100% natural ingredients from certified US and European hemp farms. US and EU approved laboratories have tested each product rigorously to ensure they meet all legal requirements. By doing so, they will fully benefit your body's Endocannabinoid system.
Canniant's mission is to set the new standard for quality and transparency in the CBD industry. Each product features a QR code that you can scan with your smartphone to receive the corresponding lab report. As a result, you'll know exactly what you're consuming.
In an ever-changing industry, Canniant is at the forefront of innovation. Together with our global partners, we have created the world's first recyclable CBD infused protein and energy drinks. We are delighted to be launching our drinks, 7NRG, in Summer 2019 in the USA, UK and Europe.
The CBD industry is flourishing. Our full range of CBD products allow you to choose how you consume CBD to best suit your lifestyle. View our suite of CBD products to take the first step towards natural wellness."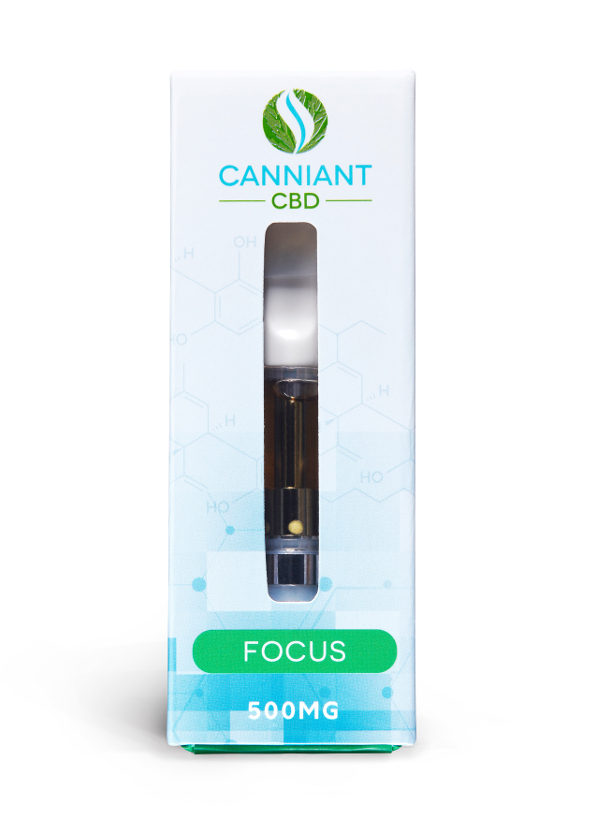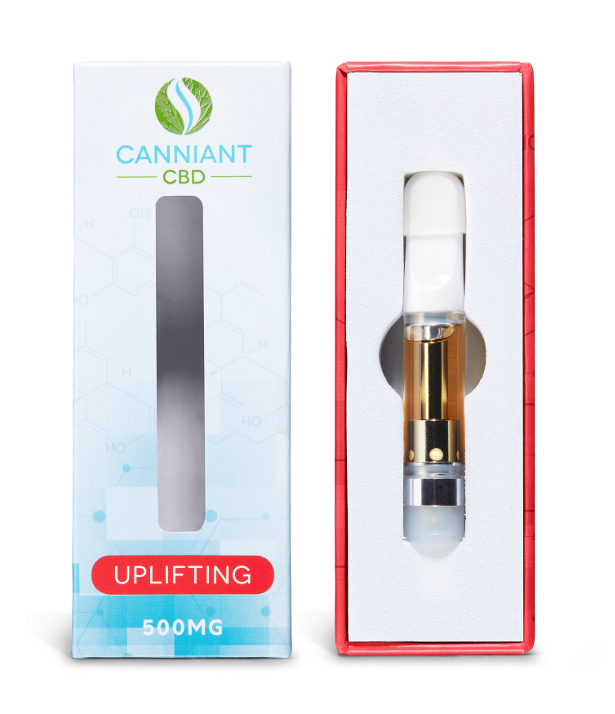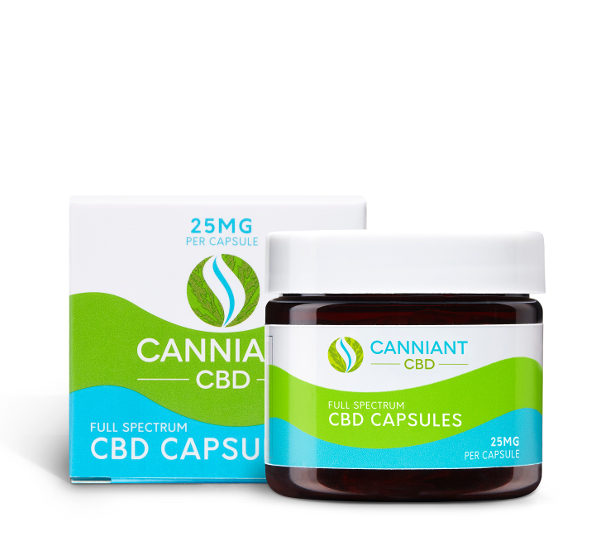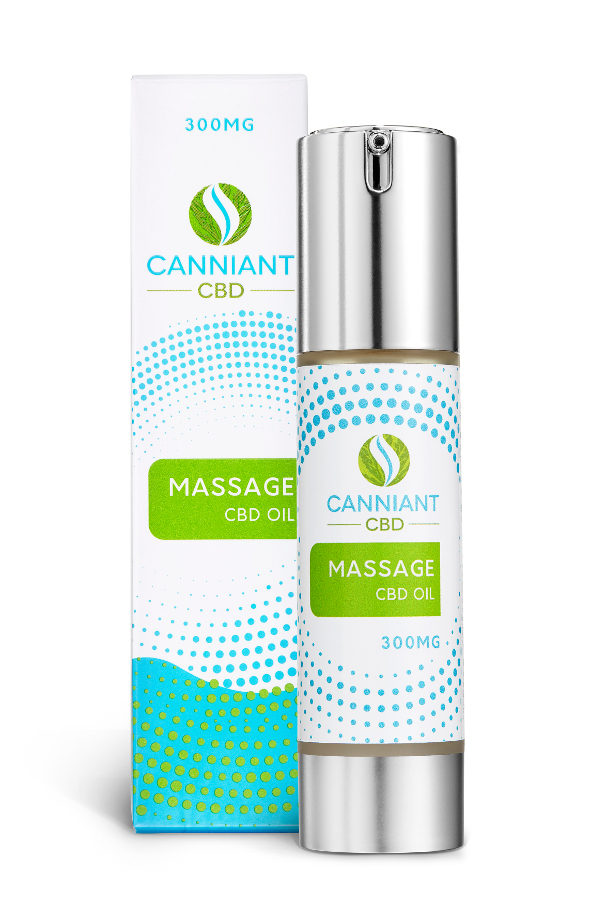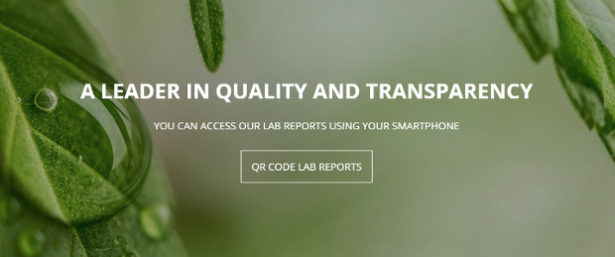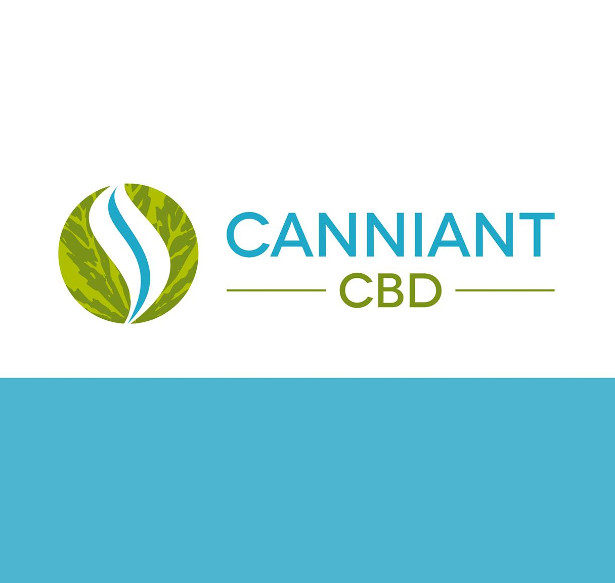 Block Out Some Time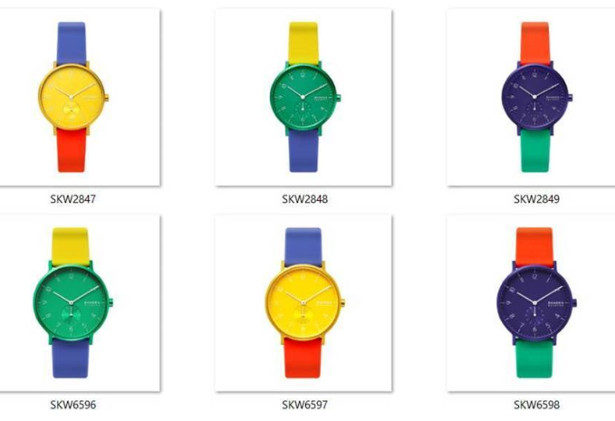 Introducing a fresh colour palette in the form of our favourite trend: colour blocking. With three new colour combinations on our ever-popular Aaren Kulor watch, these numbered and limited-edition styles provide the perfect pops of colour to your personal style.
Inspired by the unexpected colour combinations of trendsetters on the streets and runways of Copenhagen, our designers sought to bring the same fashion-forward design to your wrist. Including hues evolved from the original Aaren Kulor collection, the new colour palette begs to be worn boldly.
SKAGEN invites you to block out some time to play with colour. However you do it, make it about you and express yourself boldly. Your time starts now.
A Collector's Delight
London Underground Pin Badges Hit the Shelves
One of the most iconic symbols of the UK's capital, the Roundel is recognised by billions of people all over the world.
Since their introduction, the Tube Lines pins have fast become collectors items with many commuters wearing their line badge with pride.
Celebrated by Tube Lovers everywhere, London Transport Museum have had regular requests for the pins to be available as a set. In response to popularity and customer requests, London Transport Museum shop are delighted to introduce the
London Underground Pin Badge Gift Set.
Comprising all 14 London Underground Tube Lines pin badges, the set is sure to delight commuters far and wide.
London Underground Pin Badge Gift Set – £30
London Transport Museum shop – ltmuseumshop.co.uk
If you require the assistance of reading glasses, then you know it can sometimes be difficult to complete easy outdoor tasks, like gardening, woodworking, or reading by the pool, as you need reading glasses to see but need sunglasses to shield your eyes from the sun.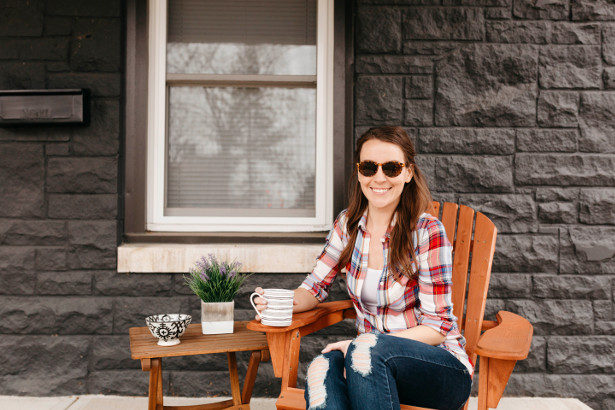 But here's where reading sunglasses come in. With convenient sun protection with bifocal style or fully magnified lenses, this is the perfect accessory for spending time outdoors this summer. With UV protection and fully magnified lenses, The Key West Reading Sunglasses by Readers.com are a must-have. Bonus: Metal accents on these retro-inspired tinted reading glasses add a touch of style. If The Key West isn't your style, then no worries! Readers.com offers a wide selection of reading sunglasses and an array of other speciality readers.
Hot Smoked scoops three awards at the Gift of the Year Awards 2019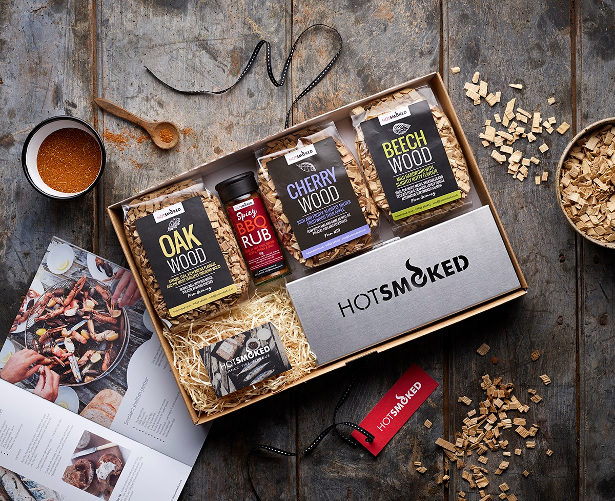 A South West company, Hot Smoked, has been awarded three Gift of the Year Awards at this year's
awards ceremony held at the NEC in February. Specialising in food smoking and bbq equipment, the
company sells a range of starter gift packs designed to introduce bbq'rs to using wood smoke flavour
in their outdoor cooking.
The winning kit, a BBQ Hot Smoking Kit which retails for £25, won both the Food & Drink and Garden
& Outdoor award categories and was also awarded the overall Judge's Choice Gift of the Year 2019.
The kit includes all you need to experiment with hot smoking flavours and techniques on a bbq and
includes three natural wood chips flavours, a stainless steel smoker box, spicy BBQ rub and a 24
page recipe booklet.
Packed by hand at the company's base in Somerset, the gift kit features eco friendly packaging,
strong presentation and lots of helpful information and its unique, innovative approach was praised
by the judges. Hot Smoked was also shortlisted in the Garden and Outdoor Category with its Exotic
Woods Collection, an introduction to more unusual wood flavours from around the world.
Run by The Gift Association the Gift of the Year Awards are an established event in the retail
calendar with over 1100 entrants and success at the awards has been 'life changing' for previous
winners. Amongst the judging panel were representatives from across the retail landscape including
John Lewis, Sherriffs Foods, Scotts and Co, Beales, The Royal Mint, Handpicked, the Retail Gazette
and specialist retail and buying consultants
Deck the Halls
Dibor's Christmas collection has arrived and it's nothing short of magical. There is so much to enjoy; today we are introducing their advent calendars, stockings and table decorations. Wreaths, garlands and tree decorations will follow soon so watch this space!
Advent calendars have long been a traditional way of counting down to Christmas, building anticipation for the big day. Dibor's quality range of fabric advent calendars are sure to become family favourites, destined to be enjoyed year after year. Available in a range of styles, their advent calendars feature 24 numbered pockets that are ideal for filling with small gifts or treats in the run up to Christmas.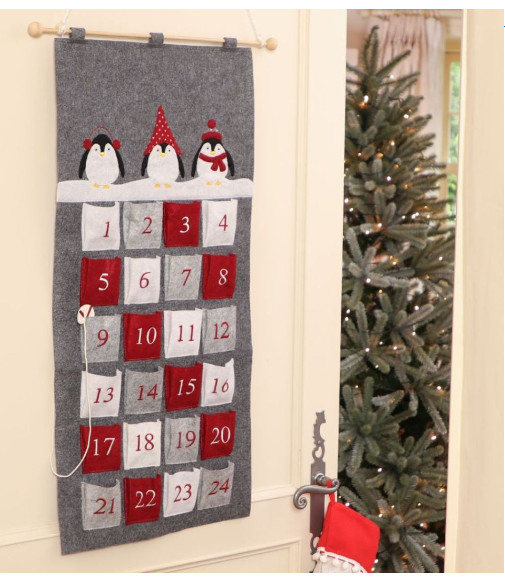 Pictured above: Christmas Penguins Hanging Advent Calendar, £16.00.
Initially London is taking personalisation to the next level andchallenging the trend of homogeneous shopping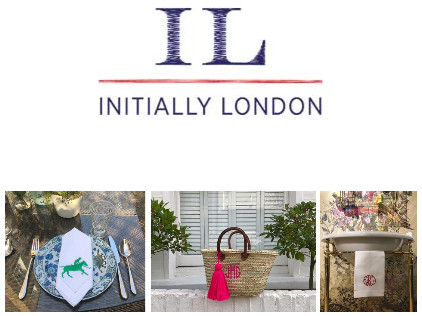 Offering a design experience to create a personal logo on accessories and gifts for every occasion
Americans are way ahead of the curve when it comes to monogramming accessories and homeware…until now. InitiallyLondon is the UK's most extensive monogramming and personalisation company using graphic design technology to create embroidered monograms on a wide product line: whether it be an elegant tote bag, a set of crisp linen napkins, a whole range gorgeous homeware, practical yet stylish wash bags or even a yoga mat.
Nothing says thoughtful or 'nailed it' more than a personalised gift – especially when there is no limitation on the personalisation. InitiallyLondon offers over 50 monogram font styles and thread colours on the website's exclusive Monogram Design Tool. A preview function allows you to see the monogram design on any item on the website, change both font style or thread colour as much as you like, each time seeing how the design looks, until you are happy with your completely bespoke look. It is a unique shopping experience. These are monograms that are far more than just initials, they are a form of self-expression which can be applied to just about anything.
Initially London's accessible prices start from £25 including the monogram. Their product line is extensive but highly curated, with gifts for every age and occasion:
❖ Travel (luggage tags, duffle bags, wash bags, garment bags…)
❖ Outdoor Life (gardening bags, straw baskets, picnic rugs, beach towels, caps and sunhats…)
❖ Health & fitness (yoga mats, water bottles, gym bags and towels….)
❖ Hostess with the mostess (linen napkins, bath and bed linens, velvet cushion covers…)
❖ Babies (pillows, pyjamas, keepsake boxes…)
❖ Weddings & events (cocktail coasters, bathrobes, party favours…)
❖ Bespoke projects (they will source any item or monogram motif)
www.initiallylondon.com
Hold the power with Marvel infinity stone glasses
Keep on top form and ready to master the universe with these official licensed Marvel Infinity Stone Glasses. There is no better way top up your power than with this stunning collection.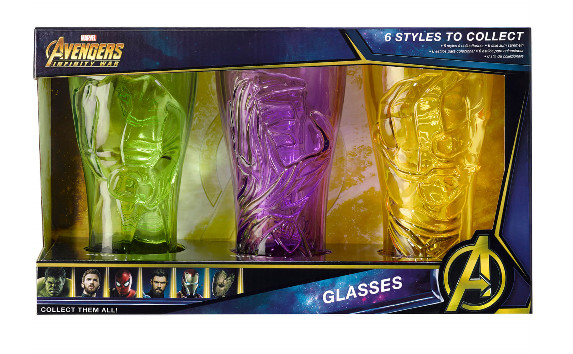 Each glass holds a mighty 495ml, coming in set of three, these will help you keep you in total supremacy. The stunning set includes Hulk, Thor and Groot. Whether you prefer brute strength, a mighty hammer or simple life is up to you. Make sure you keep all of these glasses close to you and avoid Thanos stealing them and the super powers they behold.
The Meta Merch Marvel Infinity Stone Glass Set Of Three, costs £12.99 from Zavvi
OS Maps Subscription Gift Pack
New packaging to be provided asap.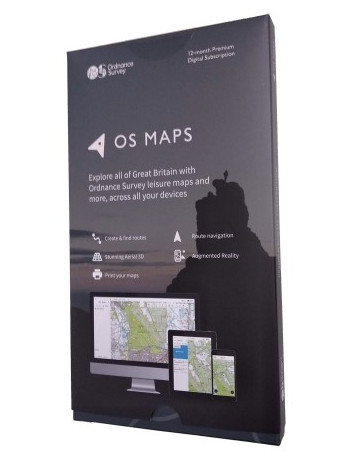 OS Maps is our online subscription service containing our complete set of 1:25 000 OS Explorer Maps and 1:50 000 OS Landranger Maps, National Park auto-routing, aerial photography and much, much more on all of your devices.
From finding and planning routes to printing them out and heading out exploring, it's the essential companion for anyone who loves exploring the outdoors.
£29.99
www.ordnancesurvey.co.uk/shop/os-maps-box.html
This beautiful wooden train set from London Transport Museum shop is sure to be at the top of any child's wishlist!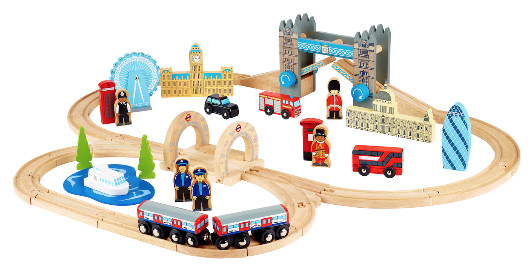 Bring the City of London to life as your child will become familiar with well-known London landmarks such as Tower Bridge, Houses of Parliament and London Eye.
Watch them take a journey into their imagination as they role play with the iconic London vehicles including the New Routemaster, a black taxi and London Underground tube trains.
Extending their play further, children will delight as they interact with the accompanying figures, including a Beefeater, police officer and London Underground staff.
City of London Wooden Train Set, £50, www.ltmuseumshop.co.uk
POP POPS from YULU are a perfect fit for a stocking stuffer!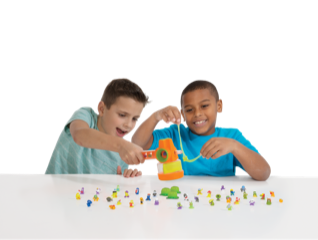 This new line of pop-able, slime-filled, must-have toys deliver the ultimate 'satisfying' experience that combine the "addiction" of bubble wrap popping, today's slime trend and kid's ongoing passion for collectibles! They're stocking- sized and are $5-$15!
And NOW kids can s-m-a-s-h their Pop Pops Pets and Pop Pop Snotz the Pop Pops Snotz Slime Slammer Hammer to reveal new slime colors and a new series of tiny collectible characters! Smash the Pop Pops with the hammer, disconnect the handle to use as a syringe to suck up and squirt out slime, and take advantage of the different compartments included for both the slime and collectibles! The hammer also includes 18 Pop Pops Snotz!
Lets Get To Know the NEW NEXTBASE Series 2 222 with Click&Go Pro mount! >> www.nextbase.co.uk HD 1080 2.5″ Screen, Alexa, SOS, 140 View Field & Touch Screen!
Nextbase, the UK's leading manufacturer of Dash Cams.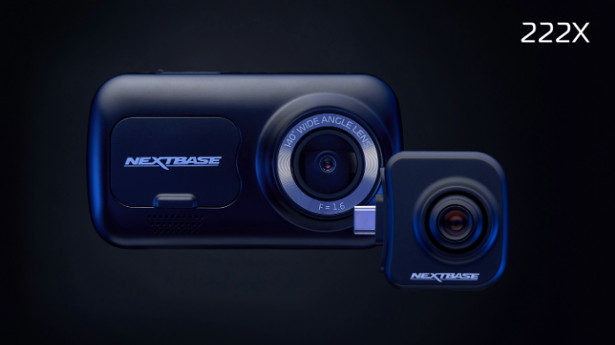 The UK's bestselling dash cams
Nextbase manufacture market-leading dash cams for all budgets. All of their cameras record high quality footage to protect you and your vehicle, and offers peace of mind whilst out on the road.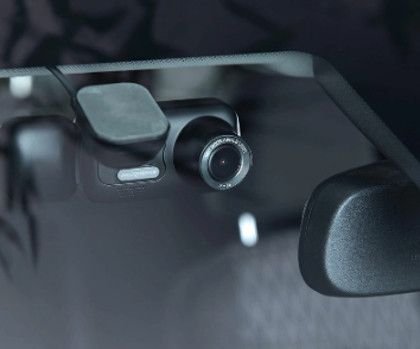 TWITTER | FACEBOOK | INSTAGRAM | YOUTUBE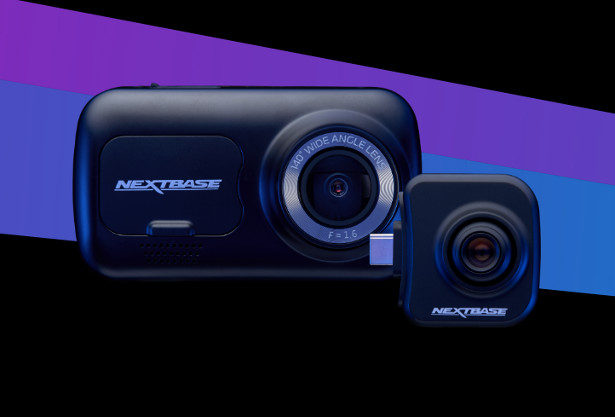 The Series 2 222 is, essentially, a redefinition of the high Nextbase standard. It records in 1080p instead of 720p, and the previous five glass-layer lens has been improved to a six layer lens, The viewing angle is also wider, with it now at 140 degrees, not 120 degrees. A combination of these, as well as the bigger 2.5″ HD IPS touch screen, allows their customers to have crystal clear footage and viewing capability.
It also comes with the Nextbase Click&Go Pro mount with integrated neodymium magnet connectors, meaning that the Dash Cam is entirely secure in its mount, and that you can manoeuvre it with just one hand! The 222 also comes with our Intelligent Parking Mode, which means that if any movement is felt on the car whilst it is parked or left unattended, the Dash Cam will immediately turn on and begin recording, hopefully catching the cause of the movement.
Get more info and buy here: www.nextbase.com/en-gb/dash-cams/222-dash-cam/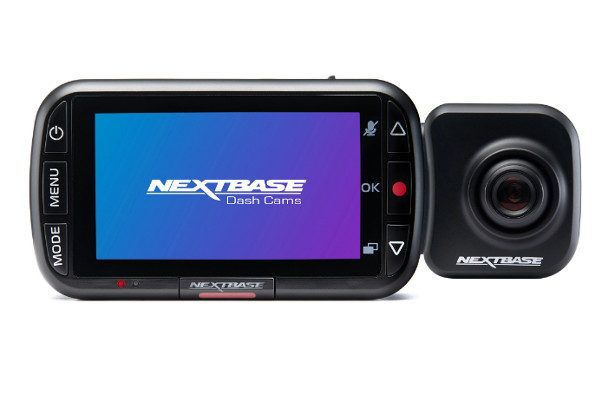 Steven Carey, London hairstylist has launched a hairdryer that dries hair faster and holds a blow-dry longer, due to the professional super-motor and combination of ionic and ceramic technology.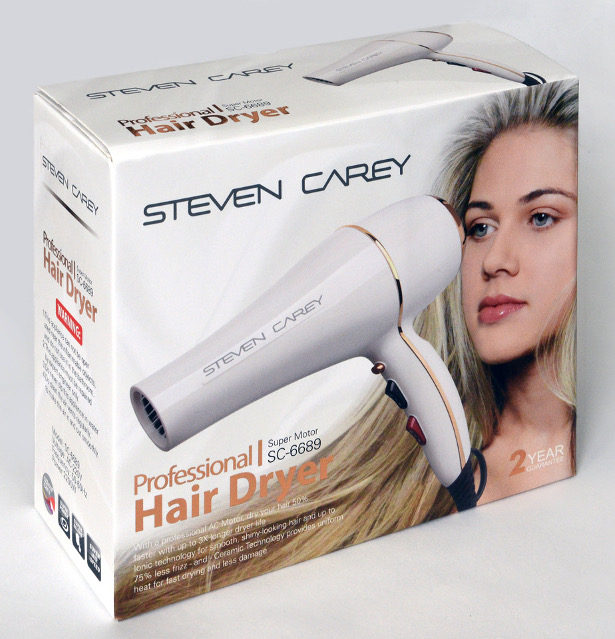 The Professional, Super-Motor Hair Dryer provides a gentle, consistent heat that lessens the damage to the hair and helps to create a less-fizzy blow dry whilst adding shine.
A timeless design flushed in gloss white and edged with rose gold, the Professional, Super-Motor Hair Dyer is priced at £79 and available exclusively at the Mayfair salon.
Speaking of his first, electrical product Steven Carey said "People are so time-poor these days and blow-drying your hair is a time-consuming activity. I wanted to give people the chance to have that luxury, but quicken the pace, without compromising on quality and design"
Great Holiday Gift Under $10 For Everyone On Your List
For your consideration, we would like to submit our latest product, ReadiSpex, a sleek and stylish sunglasses and eyewear holder, as the perfect Holiday Gift.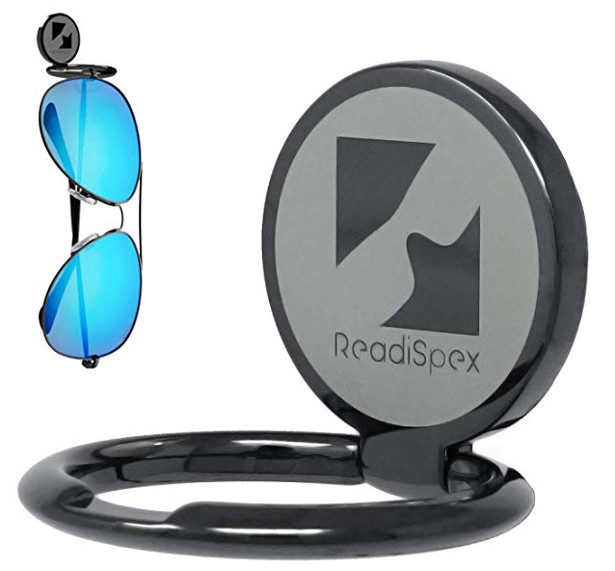 Just about everyone owns a pair of sunglasses. And just about everyone has had their sunglasses lost, scratched, or damaged because they simply didn't have a proper place to keep them when not in use. Whether its the lenses getting scratched from keeping your glasses in your car's cup holder or tearing apart your house trying to remember where you last had them, or even putting your life in danger as you futilely reach for your glasses that have slid from your dash and onto the floor of your car while driv ing – we've all been there!
Enter ReadiSpex – a new and unique solution for keeping your sunglasses safe and secure, where you need them, when you need them, and at the ready. Its innovative folding design allows ReadiSpex to be out of the way when you're not using it. And at only 3mm thick, it is unobtrusive and looks great. But with one simple flip, ReadiSpex is ready to go. Just insert your glasses for a secure and safe hold.
Best of all, ReadiSpex can be used just about anywhere. With its super-strong 3M adhesive, ReadiSpex will adhere to almost any surface. Just peel, stick, and it's ready to go. Place it in your car, by your bedside, in your truck or RV, in your school locker, at your desk, or on your boat. Basically anywhere you can think of!
And at under $10, ReadiSpex makes the perfect gift or stocking stuffer for men, women, family or friends. Such a simple item that no one has but everyone can use.
ReadiSpex. Ready wh en you need it.
Product Website: readispex.com
Amazon Link: https://www.amazon.com/gp/product/B07V9TYDRB
GINSPIRATION FOR SOME SEASONAL SPIRIT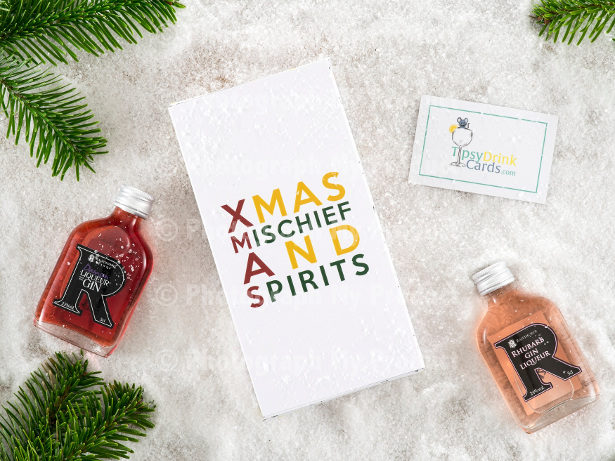 FACEBOOK | INSTAGRAM | TWITTER
Artisan family drinks producer Raisthorpe Manor's award-winning gins, liqueurs and ports make the perfect seasonal tipple to complement celebrations over the festive season.
Perfect for gifting, the range is now available in a choice of gift sets, hampers and Stacker bottles, as well as greetings cards.
Raisthorpe won four prestigious Great Taste Awards this year for its Rose and Sloe Gins (2-stars each), Raspberry Gin Liqueur (1-star) and Pink Grapefruit Yorkshire Tonic (2-star).
Other deliciously seasonal flavours include fruity Sloe Port Liqueur, decadent 9ct Shimmering Toffee Caramel Vodka Liqueur, made with edible gold leaf, Damson Port Liqueur, Damson Gin Liqueur and Blood Orange Vodka Liqueur. All can all be used as the basis of sophisticated cocktails.
Julia Medforth, MD Founder of Raisthorpe Manor Fine Foods said: "A lot of skill, fruit and Yorkshire magic goes into our drinks and our flavours work particularly well at this time of year. We pride ourselves on bringing a little taste of the Yorkshire countryside to each and every celebratory glass raised with friends and family over the Christmas holidays."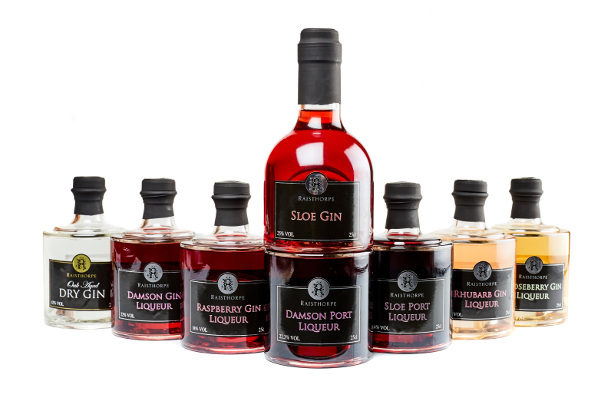 Raisthorpe is based on the far at Wharram, deep in Hockney country in the Yorkshire Wolds. Julia started the business producing homemade gins and liqueurs in her family kitchen. The company has grown over the last decade and now operates from a purpose-built production facility at Raisthorpe Manor farm.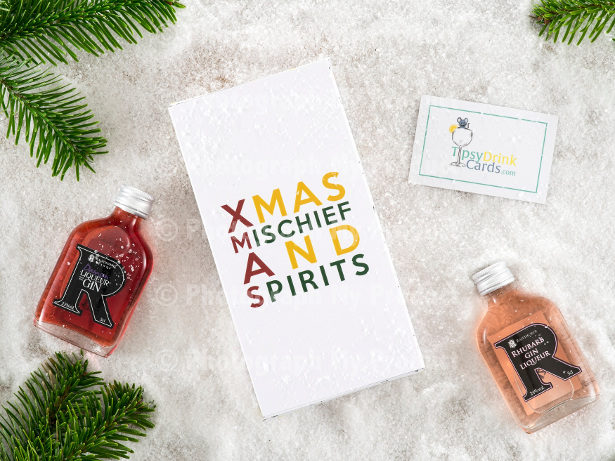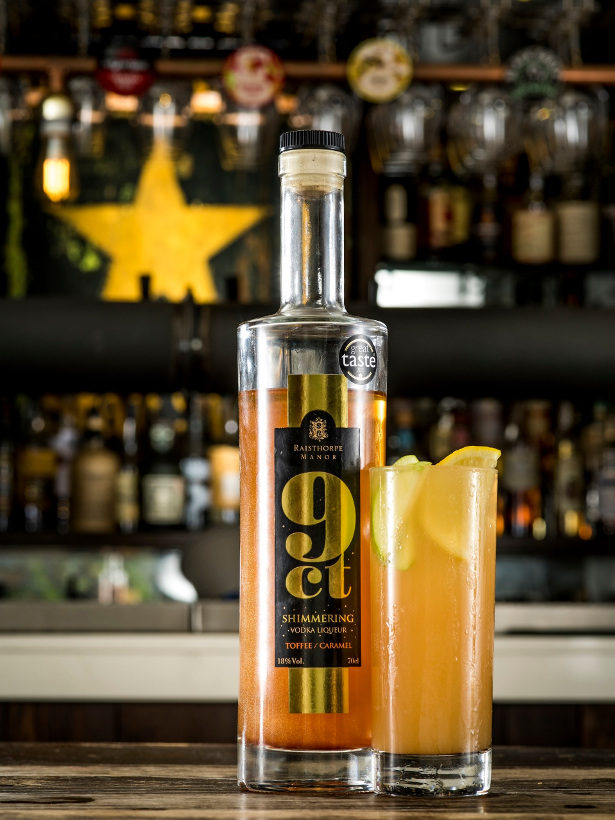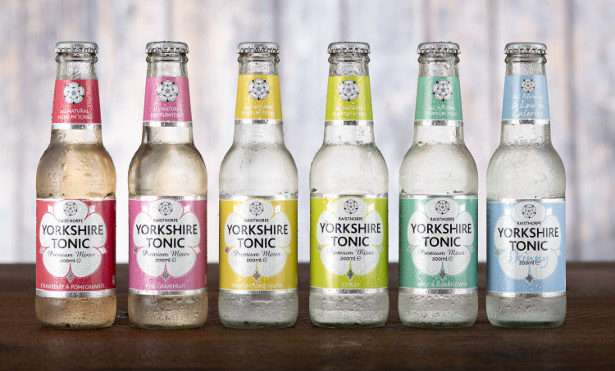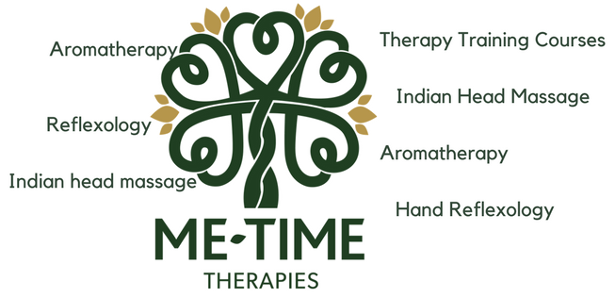 ME-TIME Therapies Officially Launch Christmas Bundles! Vegan Christmas Gift/Stocking filler under £10 & Body Butter (Vegan & Ethical) £9.50 Stock Will Not Last Long From This Very Popular Provider and they can be got on >> www.me-time-therapy.co.uk/product/handmade-vegan-body-butter/ Shipped by Amazon UK – Free Delivery.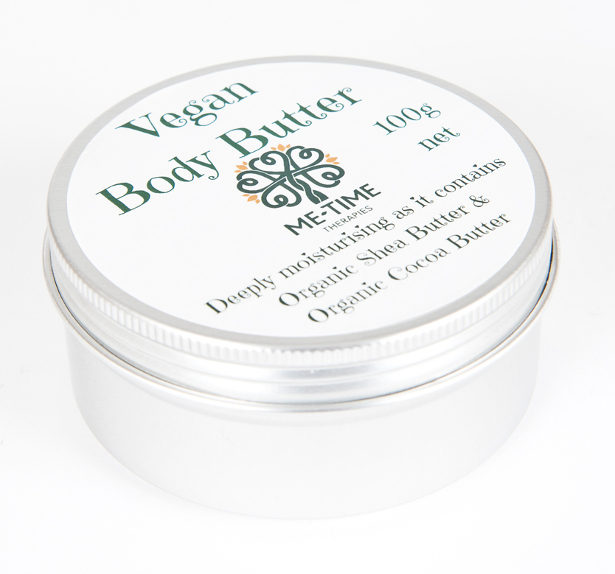 Vegan Christmas Gift/Stocking filler under £10
Body Butter (Vegan & Ethical) £9.50
100% natural ingredients – nut allergy-free (no Almond oil used), petrochemicals free, no mineral or no palm oils used to make the Vegan Body Butter.
Ideal Vegan Beauty gift as no beeswax or animal products are used to make the Vegan Body Butter or nor it is tested on animals.
'Best Buy' in Ethical Green Parent Natural Beauty Awards 2019 for Body & Bath
Nourishing Body Moisturiser and Hand Cream as it contains Organic Shea Butter & Organic Cocoa Butter
The Vegan Body Butter is popular for those who wish to only use toxic-free, natural beauty products. There are no synthetic chemicals, preservatives or emulsifiers in the Body Butter. The handmade Vegan Body Butters are produced in small batches to retain freshness by Me-Time Therapies in Scotland. The whipped Vegan Body Butter contains Bergamot, Lemon and Grapefruit Aromatherapy oils. The Aluminium jar is ethical as you can reuse or recycle the jar.
Purchased on https://www.me-time-therapy.co.uk/product/handmade-vegan-body-butter/
Shipped by Amazon UK – Free Delivery For Prime Customers.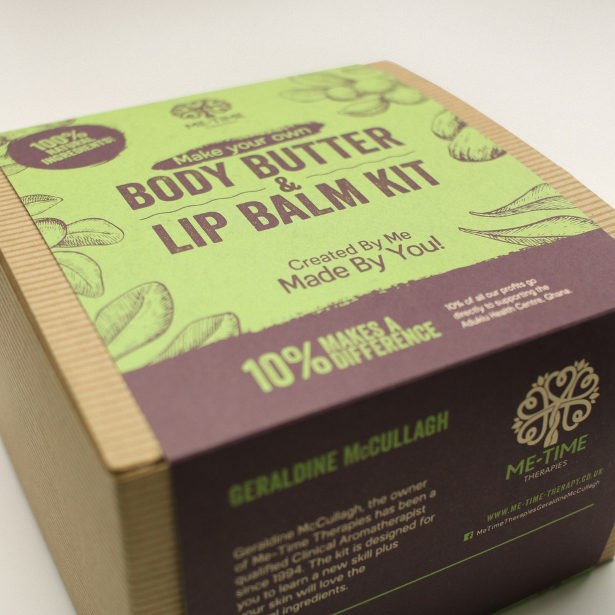 Vegan / Ethical Christmas Gift – £20
Make your Own Body Butter & Lip Balm Kit (vegan-no beeswax, ethical, natural ingredients for skincare).
∙ Ideal Christmas gift – a fun activity for you to do with a girl/teenager. You can both enjoy using the natural Lip Balms & Body Butters.
∙ Suitable for Vegan gifts/ vegan skincare as no beeswax is used to make your Lip Balms or Body Butters
∙ Easy to make – Step by step instructions- inc. recipe cards and video tutorials for you
∙ Learn how to make your own Lip Balms and also Body Butters with 100% natural ingredients – nut allergy-free /free of toxic chemicals /no mineral or palm oils
∙ Ethical – You can reuse/recycle the box, bottle and tins so you are cutting down on plastic wastage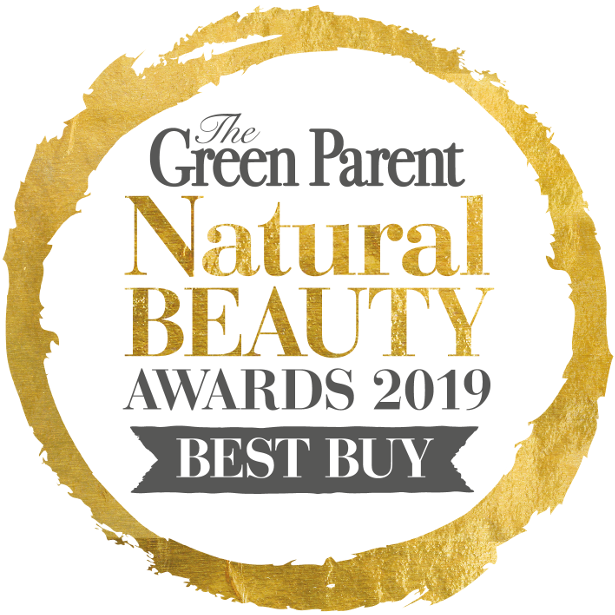 Make Your Own Body Butter and Lip Balm Kit contains 100% natural ingredients. The ingredients (Organic Shea Butter & Extra Virgin Olive oil) are vegan, allergy-free and also chemical-free. If you have sensitive skin or skin allergies, by making your own Body Butter, you can see that you are only using natural ingredients without needing to add any chemicals. The Body Butter and Lip balms are also fragrance-free. Options are provided in the Recipe Cards and Video tutorials if you wish to add Aromatherapy oils to the Lip Balms and Body Butters.
This starter kit will give you the confidence to keep making your own natural, toxic-free Lip balms and natural Body Butters. This will also save you money and cut down on plastic wastage. Created and produced by Me-Time Therapies in Scotland.
Purchased on www.me-time-therapy.co.uk/product/body-butter-and-lip-balm-kit/ Shipped by Amazon UK – Free Delivery.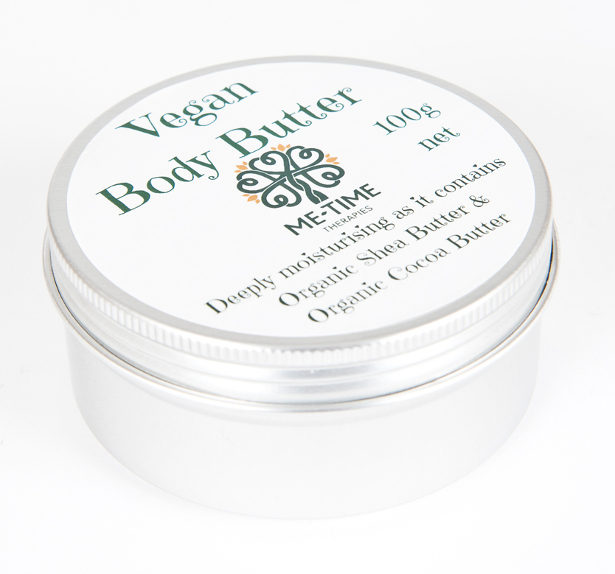 The Pub Guide 2020: 2,000 pubs for great beer and good food
AA Publishing
£15.99 RRP | 1st July 2019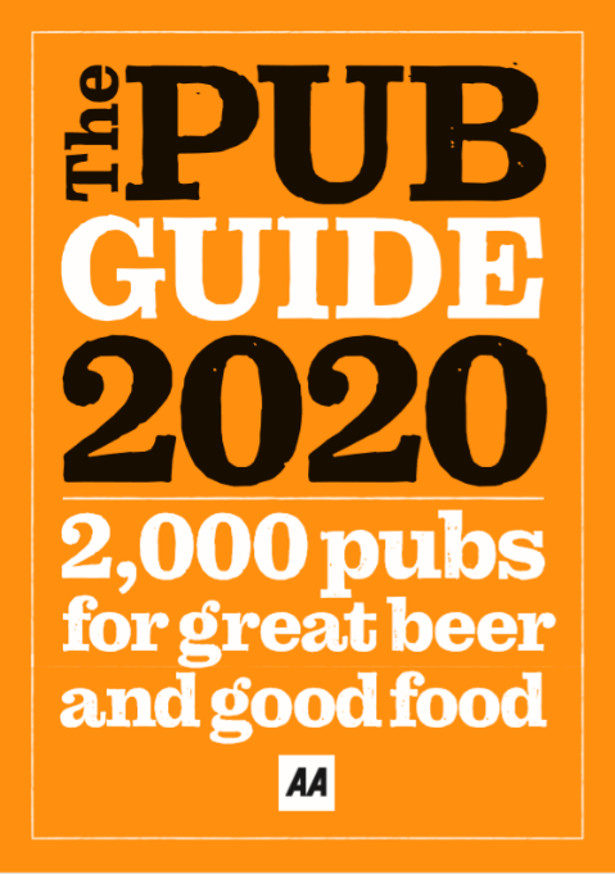 21st edition of The Pub Guide reveals the UK's 2,000 best pubs
Record number of pubs make it into the Guide
500 highly rated 'Pick of the Pubs' showcased
250 gastronomic pubs have AA Rosettes signifying top quality food
Discover the AA Pub of the Year and Inn of the Year winners, and learn about the latest pub trends
The Pub Guide 2020: 2,000 pubs for great beer and good food (AA Publishing) is the definitive guide to the best pubs in the UK for food, drink, atmosphere and accommodation. This brand new and revamped guide contains over 2,000 traditional countryside inns, welcoming taverns, and foodie destinations, all selected by the AA's expert inspectors.
From destination pubs worth making a detour for, to much loved locals, the 21st edition of the AA Pub Guide includes many old favourites, plus new and interesting destinations for eating and drinking, with several pubs making it into the Guide for the first time this year.
The Pub Guide 2020 offers an in-depth guide to the UK's pub scene by county, with a detailed description of each pub, from directions and opening times, to whether the pub is child or dog friendly, to parking or garden options, with an insight into each pub's real ale, real cider and wine by the glass offerings. The Guide uses an easy-to-follow symbol system to help readers can find the perfect pub for them.
Of the 2,000 pubs included, there are 500 'Pick of the Pubs' entries, representing the very best AA-recommended pubs in each region, as selected by the AA's expert inspectors, editorial team, and reader suggestions.
Many of the pubs included in this year's guide are also well known for their culinary offerings; over 250 of the pubs in The Pub Guide 2020 have been awarded AA Rosettes for the quality of their cuisine, while the best pubs for accommodation are highlighted by an AA Star.
While pub numbers have decreased in the UK since the Guide launched in 1998, the quality of the UK's pub scene is better than ever, with a record-number of pubs included in the Guide this year.
In addition to the pub listings, The Pub Guide 2020 includes articles on the latest trends in the pub and bar scene, such as the rising popularity of spirits, as well as details of the winners of the new AA Inn of the Year and the annual AA Pub of the Year awards, recognising the best pubs in England, Scotland and Wales.
The Pub Guide 2020 will be available for £15.99 online here and in bookstores from Monday 1st July.
Congham Hall unveils Twixtmas Recharger break, plus kids stay free

Congham Hall Hotel (01485 600250; www.conghamhallhotel.co.uk) in Norfolk has launched a three-night Recharger Break for the 'Twixtmas' period, which this year falls over a weekend.
The package, now available to book for 27-29 December 2019, offers guests the chance to recharge their batteries after the busy Christmas period. It's an opportunity to relax with friends or family, explore the local area and then kick back and let the staff at Congham Hall do the rest.
Guests can spend their days trying one of Congham Hall's downloadable local walks and trails, visit the wild beaches of the nearby 'Deep History' coast, explore the hotel's 30 acres of parkland or make full use of the Secret Garden Spa, which has a 12-metre indoor swimming pool, outdoor hot tub, a thermal suite with sauna, bio sauna, steam room, relaxing footbaths and experience showers.
The Recharger Break costs from £705 per room for three nights, including full English breakfast each morning and a three-course dinner in the evenings, based on two sharing a double or twin room. There is a range of room grades. Children stay free in their parents' room and pay for meals as taken.
To book: 01485 600250; www.conghamhallhotel.co.uk quoting 'Recharger Break'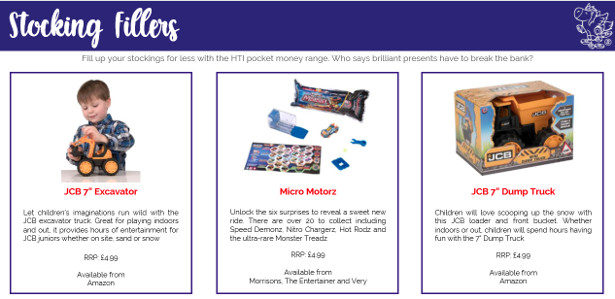 Join Santa Claus and the hard-working Christmas elves to create festive treats with the Christmas Bakery with Cookie Cutters set.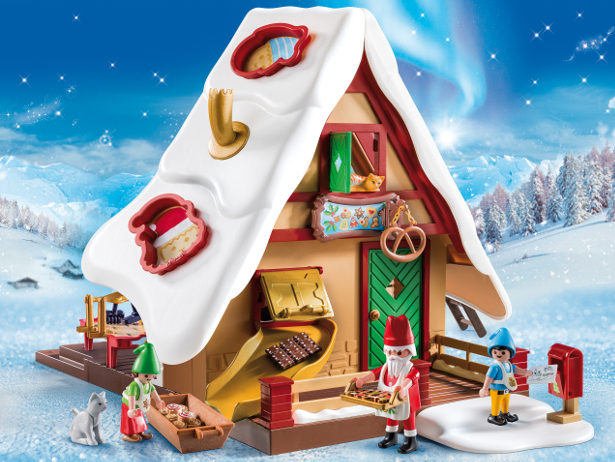 Transfer the baked goods out of the Christmas bakery via the cookie chute! This playset comes complete with cookie cutters and a biscuit stamp! For more inspiration, a cookie recipe can be found on the PLAYMOBIL website.
The Christmas Living Room set features a festive family scene and comes complete with three PLAYMOBIL figures, an illuminated Christmas tree, Advent arrangement and many more accessories.
Navigate Santa's Sleigh with Reindeer to help deliver the gifts to the children before they wake up! The set comes complete with Santa and two reindeer, a sleigh and accessories including a sack for storing the presents and letters.
Christmas Gift Guide Ideas from Libratone

Whilst the weather is anything but festive, we wanted to get in touch on behalf of Danish audio brand Libratone to give you some great options for Christmas gifting.
From noise-cancelling earphones that are perfect for fitness fanatics, to 100% wireless smart speakers for those that never want the party to stop, Libratone has something for every occasion and every taste.
For further information, visit www.libratone.com.
GIFTS UNDER £100
TRACK, £89
These budget-friendly, ultra-light (16g) wireless earphones have a 16-hour battery time, are sweat and splash-proof (IPX4) and made of tangle-free materials. These are the perfect choice for your more active loved ones. For a pop of colour, choose the Rose Pink set, or for a more monochrome look, they're also available in Stormy Black and Cloudy White.
GIFTS UNDER £200
TRACK Air+, £179
TRACK Air+ is the newest addition to Libratone's portfolio. These lightweight, true-wireless earbuds feature Active Noise Cancellation that automatically adapt to your surroundings, so you can zone out of reality and into your music – perfect for that trickier workout or long commute. TRACK Air+ come loaded with a host of innovative, yet intuitive, features and is designed in Libratone's trademark, elegant Danish design. Perfect for those always on the go, TRACK Air+ has a six-hour battery time, and a compact carry case that guarantees a further three full charges (24 hours in total). Available in Stormy Black or Cloudy White.
TRACK Air, £139
Launching this month, TRACK Air true-wireless earbuds are ultra-light, powerful and are packed full of helpful features. With a clever noise isolating design, TRACK Air let you plug in to your favourite music and podcasts for up to 8-hours on a single charge. For a further 24 hours of tunes on the go, simply pop the earbuds into their pocket-sized charging case – these are the perfect companion for those who love to travel. Available in Black, White or Pink, to suit any style.
TRACK+, £149
TRACK+ wireless earphones featuring Active Noise Cancellation, combine freedom with pure, authentic sound and a sleek, tangle-free design. Users can control how much of the world they let in whilst exercising, travelling or working, and with a quick charge deliver an 8-hour battery time. Available in Stormy Black or Cloudy White.
GIFTS £200 AND ABOVE
ZIPP MINI and ZIPP MINI 2, £279 / £229
Smart, wireless and portable, the ZIPP 2 and ZIPP MINI 2 are the perfect gift for those who are interiors obsessed, and for those who appreciate great sound and the latest technology, without compromising on design.
The zip-off case, available in four different colours, means this is the ultimate statement piece for any home. Amazon Alexa voice assistance is built in, and the 360° FullRoom® sound means you will enjoy full, rich sound wherever you are.
Q-ADAPT ON-EAR HEADPHONES, £219
Make sure your keep your loved ones looking and feeling chic, with the Q-ADAPT on-ear headphones. These stylish headphones are all about listener experience, featuring rich, powerful sound, adjustable noise cancellation, and intuitive touch controls.
With a modern Danish design and coming in three classic colours to suit every taste (Stormy Black, Cloudy White and Elegant Nude), the Q-ADAPT on-ear headphones mean you don't need to compromise on style to enjoy great-quality music. Users can choose how much of the world they let in, or keep out, with the Q-ADAPT on-ear's four-step adjustable noise cancellation. Share the joy of music with a friend by connecting to their set, or listen to their favourite music undisturbed, with the headphones' impressive 20-hour battery time.
O' Christmas Tea, O' Christmas Tea: Countdown to Christmas with Pukka Herbs' Advent Calendar featuring 24 Health-Boosting Organic Herbal Teas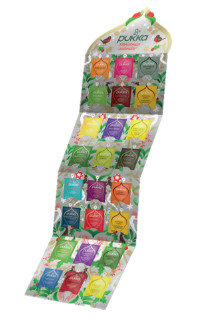 To celebrate the countdown to Christmas, Pukka Herbs – producer of organic herbal teas – are launching a new edition of their Christmas Calendar, containing 24 specially selected Pukka blends.
The Pukka Christmas Calendar will be available from Waitrose & Partners, as of 7th October for an RRP of £10.
Using the power of plants, Pukka's Christmas Calendar is a healthy and delicious alternative to traditional chocolate-filled advent calendars and perfect for people looking for a comforting cup of herbal bliss to revive them this festive season or gifting to loved ones.
Inspired by Pukka's tea box designs, the Christmas Calendar is festively designed, easy to hang on walls or doors and use as decoration this Christmas.
The calendar itself is a gift for good health and made sustainably to benefit the planet. Each Pukka teabag is plastic free, and the calendar is made from 80% recycled cardboard, 100% recyclable after use and is printed using vegetable-based inks.
The calendar will include Pukka's much-loved herbal teas, Turmeric Active, Turmeric Gold and Peppermint and Liquorice to bring you warmth, support digestion and help you beat the Christmas bloat.
Festive favourites Original Chai, Revitalise, and Wild Apple and Cinnamon are included along with Pukka's bestsellers, Night Time and Supreme Matcha Green – to help promote restful sleep and boost energy throughout the busy Christmas period.
To help maintain your health and vitality during the colder winter months, Pukka's Christmas Calendar also offers invigorating teas to boost immunity. Winter warriors, such as Three Ginger, Elderberry & Echinacea and Blackcurrant Beauty, to help support season wellness and promote a radiant glow from the inside out.
All of Pukka's teas have been expertly blended by Pukka Herbs Co-Founder and Master Herbsmith, Sebastian Pole to nourish, support, uplift and relax.
        "Gone are the days of traditional chocolate-orientated advent calendars, as more people search for luxurious and eccentric alternatives to get us in the festive mood,' says Sebastian. "Not only does Pukka's Christmas Calendar deliver excitement, it also provides people with the chance to connect with more wonderful plants through a variety of our herbal teas.
"At Pukka, we think that every cup of herbal tea should not only be good for you but should taste great as well. That's why we use 100% organic practitioner-grade ingredients that are rich in natural oils, to enhance taste and depth of flavour as well as to increase potency and unlock the full wellbeing potential of each tea."
All Pukka Herbs teas and supplements are ethically sourced via sustainable means, from many different regions around the world. Pukka Herbs is dedicated to building and maintaining meaningful relationships, working compassionately with others and ensuring that business is used as a force for good to benefit people plants and the planet.
Even more Pukka Christmas Gift ideas…
Organic Tea Selection Box, available from Amazon (RRP £13.99)
A great gift for all tea lovers, featuring 45 of our favourite Pukka organic herbal teas. The selection box will include customer favourites such as Supreme Matcha Green, Turmeric Gold, Feel New and Night Time.
Pukka ceramic tea caddies, available from Amazon (RRP £14.99)
Inspired by Pukka's famous tea box designs, the premium ceramic caddies with bamboo lid come in three vibrant and beautiful variants; Revitalise, Turmeric Gold and Revitalise. Each caddy comes filled with 10 individually wrapped tea sachets.
The caddies themselves are a gift for good with ceramic bodies containing no bone and lids made from natural, rapidly renewable bamboo fibre.
British jewellery designer, Will Odell, has a beautifully timeless collection called Cambré which takes inspiration from the graceful movements found in ballet.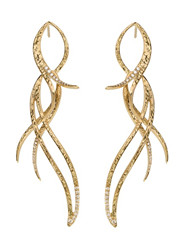 Handmade in Will's Holborn studio using traditional techniques, the Cambré Collection features distinctive hammer-textured 18ct gold rings, earrings and pendants. Each piece is finished to the highest quality and set by master setters using superior gemstones including blue spinel, pink tourmaline and diamonds.
Hero pieces include the eye-catching statement ring – 'Swift Ring' – an ideal alternative engagement ring or anniversary gift, and the graceful 'Cascade Earrings' which detaches into two different looks for both day and evening wear (pictured below).
35-year-old Will Odell has been hand-crafting gold and silver jewellery for over ten years, and comes from a long line of metalsmiths (the Odell family have been ironmongers for seven generations, since 1745).
The Rugby World 7s in Barbados 2019 is taking place at the Oval Bridgetown starting in December the home to the West Indies first class cricket.

The weekend brings together both male and female teams with top-class, past and present International and Olympic 7s players from across the world.
Previously known as the Tobago 7s, the event has its roots in Trinidad, where it started over 30 years ago. The tournament moved to Barbados for the first time in December 2016, and is currently scheduled for the weekend after the 2019 Run Barbados Marathon and 10K international race, so you can "Come for the Run, Stay for the Rum, and Revel in the Rugby!
The organizers have decided to expand the tournament to include U-20 Men's and Women's divisions that will feature 8 teams each, in addition to the 12-team Senior Men's and Women's Open divisions.
A packed schedule of events is on the cards, including the traditional Christmas carol singing, community service projects, Segway Polo and Segway racing.
It offers a fantastic experience for Rugby fans all over the world
If you'd like more information please visit: https://www.rugbybarbadosworld7s.com/
What a great idea! Finally! AQUANAUTIA. Travel Shorts With Waterproof Pockets (up to 30 meters under wtaer ! www.aquanautia.com UNISEX!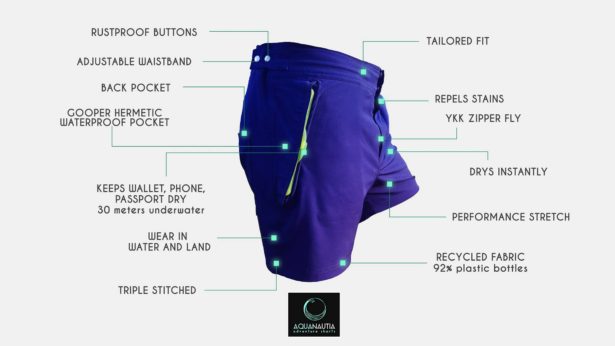 A unisex, tailored short made from recycled plastic (so helping the oceans and planet too!)
Why is this perfect for everyone? Thanks to strong magnets in the pockets, all of your valuable stay completely dry! (yes including that expensive iPhoneX)- no matter if you're splashing around the pool, hiking around the country, traveling with family or practicing with your team, these shorts will stand up to it all!
The shorts come in 4 colors and 2 lengths (ideal for both men and women and are great if you prefer a longer or shorter pair!)
Rishi Thornhill, a budding, 24-year-old entrepreneur left university to prevent people from stealing.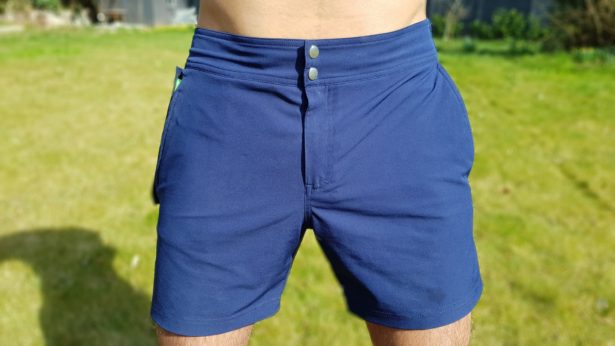 He's looking to help prevent us from theft from one another – AND to prevent us stealing from the beauty of our planet!
Thornhill had the idea for a waterproof, tailored short after traveling alone and finding his valuables taken on a trip to the beach. He knew there had to be a better way to enjoy a day in nature without worrying or looking after your stuff on the shore.
How it helps people:
Aquanautia's tailored shorts use neodymium magnets (which are billed as the strongest in the world) to seal the pockets and keep everything in them dry! In fact as water pressure increases, the seal gets even stronger thanks to Gooper Hermetic's flexible magnets, installed in the pockets.
This means while on your beach vacation you can jump into the water without having to leave your valuables on the sand- ready for the taking by any thief that combs the beach.
But it's not just for swimmers or busy parents wanting their phone at the ready to capture EVERY action shot. It's also ideal for basically any activity- surfing, kayaking, tubing, sailing, stand up paddleboarding, hiking, etc as they dry nearly instantly when splashed thanks to the use of hydrophobic nanotechnology. That's roughly 6x faster than traditional fabric shorts when fully submerged.
How it helps the world: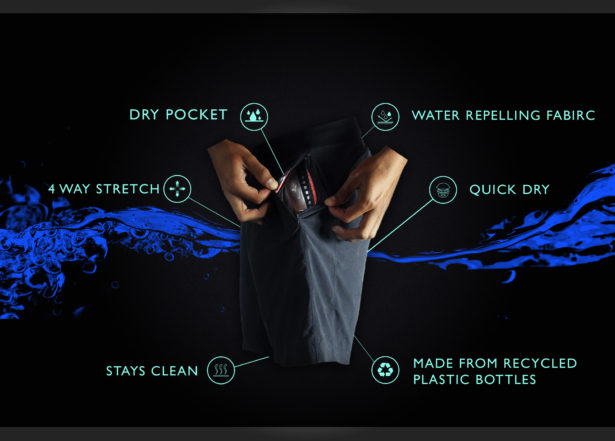 Unless we find new uses for plastic by 2050 plastic in the ocean will weigh more than all the fish.
So we've found another use for plastic bottles, we've turned them into our adventure shorts! 92% made from recycled plastic, we're doing our part to the clean ocean – and save the sea turtles!
But that's not all, we're also planting 10 trees for each pair sold to keep this planet beautiful.
And we're not stopping there! We have some BIG, ground-breaking plans to remove even more plastic and stop deforestation coming up in the very near future!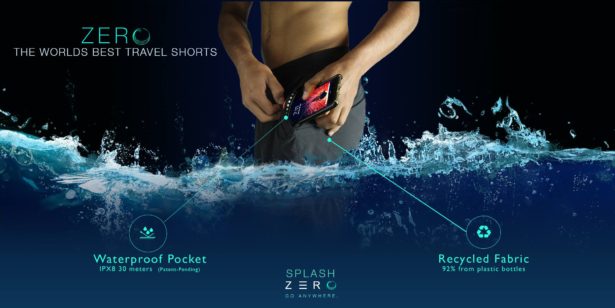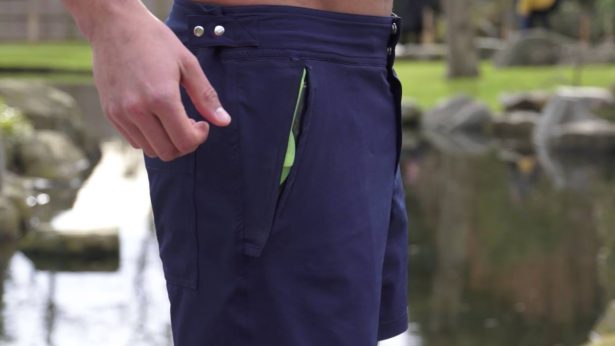 City Quest Australia's adventure walking tours as a gift recommendation in your upcoming Christmas features.

Participants in our Quests follow a route through Melbourne while they find clues and solve puzzles to reveal a mystery restaurant destination. Along the way, they discover hidden gems, culture, history and trivia. Three Quests are currently available: Legendary Laneways, Marvellous Melbourne, or Grand Gardens. Each is unique, and has several options for the surprise destination.
These walking tours are an ideal holiday outing for friends, or a family activity during school holidays. Several restaurant choices are available per Quest, each with a reasonable price tag. Sinc e the Quests are just $19.95 per group, that makes for a very cost-effective gift.
The City Quest experience is perfect for people who are travelling to Melbourne during the holidays, or for locals who want something different to do and to rediscover their city.
Quests can be gifted as a surprise experience, or purchased as a gift voucher and presented to the recipient. Since the tours are self-guided, there is no need to book in advance or worry about scheduling. Recipients can go when it is convenient for them.
www.cityquest.com.au
CHOC ON CHOC UNVEILS 2019 CHRISTMAS COLLECTION
UNIQUE FESTIVE TREATS REIMAGINED IN PURE BELGIAN CHOCOLATE

For the 2019 festive season, artisan Bath-based chocolatier, Choc on Choc (www.choconchoc.co.uk) has revealed its Christmas collection: a decadent range of inventive gifts, lovingly handmade from pure Belgian chocolate.
With a range of bespoke gifts from Chocolate Brussels Sprouts to edible Christmas Jumpers, Choc on Choc is perfect for gifting friends, family or colleagues with its collection of festive stocking fillers and indulgent novelty gifts.
Choc on Choc's creations are handmade from the finest Belgian milk, white and dark chocolate using the brand's patented production method that layers chocolate on top of chocolate, allowing its master chocolatiers to create any design imaginable.
FESTIVE FAVOURITES
Christmas Jumpers
(£25.00)
Chocolate
Brussels Sprouts
(£9.50)
The Night Before Christmas (£20.00)
Everyone loves a festive knit! This unique gift features six Christmas jumpers, handcrafted from the finest Belgian chocolate.
It's a Christmas miracle! Choc on Choc has reimagined this hotly debated festive vegetable in pure Belgian chocolate, designed to please everyone.
Choc on Choc's 'Night Before Christmas' collection will power Santa through Christmas Eve with a chocolate mince pie, mini bottles of milk, prosecco and whiskey and, of course, a chocolate carrot for Rudolph!
SENSATIONAL STOCKING FILLERS
Chocolate Yoga Box (£12.00)
Chocolate Fishing Set
(£12.00)
Chocolate Knitting Set (£12.00)
The ultimate present for yogis, Choc on Choc's Chocolate Yoga Box is filled with delicious sporty shapes for zen vibes this festive season.
Angling for some brownie points with a fishing fan?! Choc on Choc's Belgian Chocolate Fishing Set is a must for any would-be anglers.
Choc on Choc's quirky Knitting Set, complete with chocolate balls of yarn and knitting needles, will leave avid knitters in stitches.
Chocolate Dumbbells
(£7.50)
Build Your Own Chocolate Castle
(£12.00)
Mini Chocolate Unicorns (£9.00)
The perfect treat for fitness fanatics with a secret sweet tooth, Choc on Choc's box of nine mini Chocolate Dumbbells are handcrafted from the finest Belgian dark, milk and white chocolate.
Make Christmas dreams come true this year with Choc on Choc's Build Your Own Chocolate Castle, a unique gift for crafty chocolate lovers!
A magical Christmas gift of nine mini, white and dark Belgian chocolate unicorns, complete with flowing pink manes and bordered with twinkly chocolate stars.
CHRISTMAS CLASSICS
Chocolate Biscuits
(£12.00)
Chocolate
Cheeseboard
(£30.00)
Mini Chocolate Rudolph (£5.00)
A selection box of everyone's favourite biscuits, recreated in pure Belgian chocolate, featuring a buttery Custard Cream, a decadent Bourbon, a Party Ring, Jammie Ring, Chocolate Digestive and two Pink Wafers!
What's Christmas without a cheeseboard? This gift brings together a selection of classic cheeses crafted by hand from the finest milk, dark and white Belgian chocolate.
Choc on Choc's miniature Belgian chocolate Rudolph, complete with red nose, is the perfect stocking-sized treat or Christmas table favour for this year's festivities.
Have yourself a corporate Christmas party, on the Sussex coast…
Organising a company Christmas party that appeals to everyone is often the boss's worst nightmare. This year why not offer the staff an experience they will never forget?
Set in Brighton, Phileas Fogg's World of Adventures is a triple-award-winning, authentic attraction. Take the staff across the globe through a series of 12 four-dimensional themed rooms to overcome Phileas Fogg's mind-boggling games in teams.
Going around the world begins with a train ride from Paris. People also experience a stint in jail and bar games in a Wild West saloon bar, among others. All rooms were handcrafted by the same team behind the Harry Potter and James Bond props and scenery.
Each room is brought to life with scents and special effects all cleverly held together by a costumed actor providing side-splitting storytelling.
Following the team experience all delegates are recharged with a drink and pizza or a buffet in Phileas Fogg's bar – 'The Reform Club'.
The Phileas Fogg Christmas package retails at £59.50 per person and up to 60 delegates can be accommodated at one time.
For more information on Phileas Fogg's World of Adventures and its attractions visit www.phileasfoggsworldofadventures.co.uk.
Mad Beauty www.madbeauty.com just launched these brand new Star Wars Face Masks!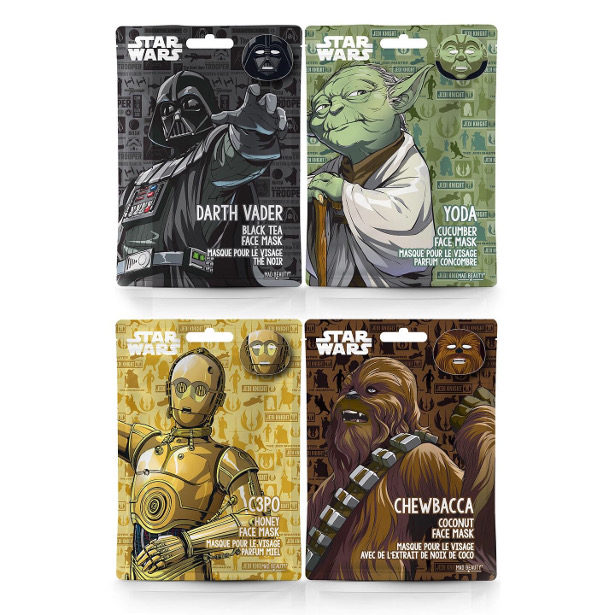 Gift ideas for Secret Santa/Stocking Filler lists
Our range of exclusive products are perfect for featuring in Christmas gift lists. Customers in the UK receive free UK delivery on orders over £50. The sale of all our products helps maintain the majestic Palace of Westminster for future generations.
Below is a selection of the many items available. High resolution photographs of all products sold on the website can be provided on request. A limited number of samples can also be provided on request.
Suffrage Duck – £6.95
Dubbed the 'suffraduck', the suffragette duck is exclusive to the Houses of Parliament Shop and has been one of this year's best-selling products. The suffraduck made a surprise appearance in the Twitter feeds of several MPs and journalists last summer when they arrived in Westminster to find several hundred ducks floating in the fountains of Portcullis House. Among them was BBC journalist Laura Kuenssberg.
Exclusive to Houses of Parliament Shop
www.shop.parliament.uk/products/suffragette-duck
House of Commons Golf Balls – £12.95
A set of three House of Commons Callaway golf balls of professional quality. These golf balls also feature the Portcullis symbol.
Exclusively designed for the House of Commons
www.shop.parliament.uk/collections/food-drink/products/21107
House of Commons Tea Bag Tin – £5.95
Stuck for a present for a tea-loving politico family member or co-worker? The Houses of Parliament Shop has the solution! The House of Commons tea bag tin features 40 ethically sourced, quality English Breakfast tea bags.
www.shop.parliament.uk/collections/food-drink/products/21107
Prime Minister Illustrated Playing Cards – £4.95
Learn about Britain's past Prime Ministers with this pack of playing cards. Each card is beautifully illustrated and includes a portrait and a description of the Prime Minister.
www.shop.parliament.uk/products/21316?_pos=1&_sid=13dc23de4&_ss=r
Votes for Women Collection – £2.00-£60.00
Our Votes for Women range features silhouette designed stationery, mugs and tote bags, as well as designs inspired by the 'Proclamation' poster used in 1908 when suffragettes Muriel Matters and Helen Fox chained themselves to the grille of the Ladies' Gallery windows in the House of Commons.
Exclusive to the Houses of Parliament Shop
www.shop.parliament.uk/collections/votes-for-women?page=1
House of Commons Shot Glass – £2.95
Ideal for a secret Santa gift under £5, the Houses of Parliament Shop stocks a single shot glass featuring the House of Commons logo and portcullis in green.
www.shop.parliament.uk/collections/gifts/products/house-of-commons-shot-glass
After Dinner Mints – £4.95
The Houses of Parliament Shop's mint creams are our all-time best-selling product and are extremely popular with Members of Parliament. The mint creams combine rich dark chocolate with a deliciously soft mint fondant and are the perfect way to round off an evening meal.
Vegetarian and gluten free | Available in 200g or 400g | Made in the UK
www.shop.parliament.uk/collections/gifts/products/20976
Big Ben Rubber Duck – £5.95
This fun Big Ben rubber duck is the perfect addition to bath time.
www.shop.parliament.uk/collections/gifts/products/21529
Poker Dice in Recycled Leather Case – £9.95
A recycled leather pouch containing five poker dice, emblazoned with the Portcullis motif.
Made from recycled leather | Made in the UK | Exclusively designed for the House of Commons
www.shop.parliament.uk/products/poker-dice-leather
Gunpowder Mustard – £7.95
Christmas wouldn't be Christmas without cold cuts and cheese on Boxing Day, and to accompany your ham, cheddar and pickles this year the Houses of Parliament Shop have a pungent mustard that'll spice things up rather nicely. Packaged in a cardboard barrel and labelled as "Gunpowder Mustard", this quirky condiment will make an ideal gift for foodies.
www.shop.parliament.uk/collections/gifts/products/gunpowder-mustard
Titles Collection – £2.95 – £19.95
Our Titles Collection feature coasters, aprons, tote bags, mugs, notelets, keyrings and more, ideal for the Chief Whip, Chancellor of the Exchequer, Honourable Lady, Honourable Gentleman or Leader of the House in your life.
Exclusive to the Houses of Parliament Shop
www.shop.parliament.uk/collections/titles
Tin of Scottish Shortbread Biscuits – £6.95
Enjoy this tin of buttery handmade shortbread. This box of 10 treats comes in a green and gold tin for the House of Commons.
Suitable for vegetarians | Made in the UK
www.shop.parliament.uk/products/30371
The gifts that home and garden lovers really want this Christmas: Bosch Christmas Gift Guide 2019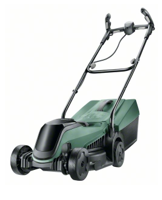 The countdown to Christmas is well underway. From pressure washers to laser measures, and glue pens to lawnmowers – if you're searching for the perfect gift this Christmas, then look no further. From avid gardeners and DIY aficionados, through to novices and home crafters, Bosch Home & Garden has something for all.
Stocking fillers: sub £100
Bosch Gluey
The Bosch Gluey is the gismo you thought you could live without – until you owned one. Ideal for those who love arts and crafts, this is a fantastic gift. The Gluey's ergonomic pen shape fits comfortably in the hand so you can quickly stick, decorate or make repairs on a wide variety of materials. It also includes environmentally friendly, rechargeable AA batteries. RRP: £29.99 (tool only)
Bosch IXO
A picture containing appliance
Description automatically generatedThe Bosch IXO cordless screwdriver is a fantastic gift for those who are always on the lookout for a DIY project. Versatile and adaptive, with this tool you can take on a wide variety of everyday tasks at the press of a button. Its ergonomic handle design allows for multiple grip positions and its MicroUSB charger means it's simple to charge. RRP: £29.99 (tool only)
Bosch Quigo Green
Perfect for those who love home interiors, this self-levelled laser cross makes it easy to quickly align pictures on the wall. The green laser technology gives you up to four times better visibility, even under bright lighting conditions. With an extended working range of up to 12m, the Bosch Quigo Green is also ideal for tiling, setting curtain rails and, of course, hanging Christmas cards. RRP: £59.99 (tool only)
Bosch GlassVAC
Winter temperatures can hail the arrival of condensation in the home. For that person who loves to entertain guests at home, the Bosch GlassVAC window vacuum helps you stop it in its tracks. Whether it's on windows, mirrors or shower cubicles, the Bosch GlassVAC absorbs moisture with streak-free results. Its rubber blade features Power Protection Plus polymer coating technology from Bosch's leading automotive windscreen wipers. RRP: £64.99 (tool, charger, large suction head, small suction head, spray applicator bottle, large and small microfibre cloths).
Bosch EasyPrune
A great gift for the gardener in your life. When overgrown stems and branches become too much to bear, cutting back has never been easier than with the Bosch EasyPrune. With Power Assist Technology you can cut through thin and thicker branches cleanly to promote healthy plant growth. These pruning shears are easy and intuitive to use especially when the winter weather has removed all the leaves! RRP: £85.00
Bosch Zamo Set
There's nothing worse than a wonky shelf or uneven table, but with the Zamo you don't need to worry. This adaptable laser measure tool can be used for measuring objects, areas and distances up to 20 metres. Its simple, one-button control means it's easy to use, and the tape, wheel or line adapter help to make any project easy to complete. A lovely gift for those who love to create and build their own DIY projects. RRP: £89.99 (tool, batteries, Line Adapter, Tape Adapter, Wheel Adapter).
DIY & garden gifts: sub £200
Bosch UniversalGardenTidy
Help proud gardeners keep the lawn or driveway tidy by giving them the brand new UniversalGardenTidy blower-vacuum. With its lightweight design, a new ergonomic handle and three-in-one functionality, you can blow, vacuum and shred garden waste effortlessly. It is now up to 75% quieter than previous models and also features a new metal fan to maintain optimal shredding performance for longer. RRP: £104.99 (tool, collection bag, support strap).
Bosch EasyCut 12
For no fuss, DIY enthusiasts look no further than the Bosch EasyCut 12. Its NanoBlade technology offers easy, vibration-free sawing and its maintenance-free blades don't require oiling, sharpening or tensioning. Giving you flexibility for your designs you can freehand saw wood and plastics, and SDS enables quick and easy keyless saw blade changes. RRP: £129.99 (with battery and charger)
Bosch UniversalGrass Cut 18-26
hbgrasscut_037Lightweight and easy to use, the UniversalGrassCut 18-26 grass trimmer is a great gift for garden perfectionists. It makes tidying up the garden the simplest of tasks thanks to its grip and hands-free one-click rotatable head – which removes the need for bending over or awkward manoeuvring. What is more its V-shaped handle is ergonomically designed to encourage a natural and comfortable working posture. RRP: £149.99 (tool, battery pack, charger).
Bosch AdvancedImpact 18
Whether you know someone who is a DIY expert or if they're just starting, give them the new Bosch AdvancedImpact 18 combi drill. Capable of tackling jobs using wood and steel, and even tough impact drilling tasks on brick and limestone, this versatile tool has intuitive selection modes and automatic gear changes to ensure that the job gets done with minimal fuss. RRP: £189.99 (tool, battery, charger, chuck adapter, screwdriver bit).
Garden gifts: sub £300
Bosch CityMower 18
Help someone keep on top of the lawn this summer by giving them the brand new cordless CityMower. Ideal for tackling small lawns, it can mow up to 200 square metres on a single charge, and is the first lawnmower in Bosch's 18 V Power for ALL battery system line-up – meaning that the nifty 18-volt battery can be used in over 25 cordless tools across Bosch's DIY and garden tools range. It is incredibly easy to manoeuvre, and its 34cm cutting bowl offers excellent cutting performance. RRP: £215.99 (tool only); £269.99 (tool, battery, charger).
Bosch Fontus
A great gift for anyone who loves the outdoors, the Bosch Fontus Cordless Outdoor Cleaner has a 15-litre integrated water tank and can be used at home or on the go. It doesn't need access to a mains water or electricity supply, giving you the freedom to clean anywhere, anytime. Its adjustable water pressure and SmartBrush Extendable Handle also means it is perfect for giving garden furniture and pots a new lease of life, as well as cleaning bikes, boots and more. RRP: £269.99
Something special
Bosch Indego S+ 350 Robotic Lawnmower
The Bosch Indego range is the robotic lawnmower all tech lovers want this Christmas. The Indego cares for your lawn so you don't have to. Simply switch it on and it will cut within a pre-set perimeter by itself, covering a lawn area of up to 350m². Thanks to Connected Technology, you can even operate the Indego re-motely and easily via an app. Make it a really special gift with the series of personalised covers. RRP: £899.99
HAVE A VERY MERRY CHRISTMAS TREE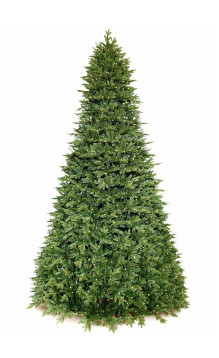 Find some fantastic deals on Christmas trees this year
High-quality Christmas trees ranging from 4ft to 40ft, which are stylish and affordable
Christmas wouldn't be the same festive spectacle without investing in a Christmas tree to help spread cheer and joy. This can be a big decision for families, so it's important to make the perfect choice.
The Christmas tree creates a focal point for any home, whether it be placed outdoors or in, so it's important to pick a style and size which suits. Christmas Tree World has a fantastic selection of premium artificial trees, ranging from 4ft to 40ft – meaning there is a size to fit all.
Giant Outdoor Woodland Pine
Brighten up any street or city with the Giant Outdoor Woodland Pine Christmas tree, perfect for bringing a touch of the festivities outdoors.
This tree is a great choice for those wanting to make an impact this Christmas and who love the natural look of a real Christmas tree thanks to its highly realistic branch tips.
This model is available in sizes from 13ft to 40ft and is designed with a quality frame to sit firmly on any surface. Available in unlit or pre-lit, this Christmas tree is one not to be missed.
Pricing available on request and depends on size.
The Ultra Mountain Pine
The Ultra Mountain Pine Christmas tree offers an exceptionally realistic look, with contoured branches which extend full and bushy tips to make this tree stand out.
It's the perfect choice for families who want a traditional look this Christmas. Choose from the unlit or pre-lit version, which has built in LED lights for those who want to keep decorating quick and simple.
This model is available in a range of sizes from 4ft to 10ft and comes with attached hinged branches which are easy to assemble.
RRP from £53.99, depending on size.
The Arbor Ultima
Make a statement this year with the Arbor Ultima Christmas tree, designed with compact PE foliage to create a bushy and full-looking tree.
This tree is easy to assemble thanks to the attached hinged branches, whilst the folding metal stand ensures it has a solid base. Designed in new-shoot green to add a fresh colour to this impressive tree, it's the perfect choice for families who love a modern look.
Available in a range of sizes from 4ft to 12ft, this traditional tree is great value for money.
RRP from £59.99, depending on size.
The Mountain Pine Tree
The realistic Mountain Pine Christmas tree is a great festive choice. It has long, life-like branches which have up-swept tips and are designed to impress.
It's the perfect platform to decorate with some sparkly decorations, such as lights, baubles and other colourful trinkets to create an extra special Christmas.
With easy to assemble hook-on branches, this affordable tree is available in a range of different sizes, from 4ft to 14ft.
RRP from £32.99, depending on size.
The Ultra Pre-Lit Devonshire Fir
If the family is looking for a realistic bushy branched Christmas tree, then look no further than the Ultra Pre-Lit Devonshire Fir. The natural dark green silhouette is a very popular design and gives this tree a truly festive feel.
With a choice of warm white or multicolour LED lights, this tree makes decorating an easy task so you can concentrate on picking your favourite festive trinkets and baubles to finish the look.
This tree is available in a range of different sizes, from 4ft to the 12ft option.
RRP from £69.99, depending on size.
The Woodland Pine Tree
A popular choice for families who love the look of a real and bushy Christmas tree is the Woodland Pine. The extra full branch tips ensure there are no gaps to create a fuller look.
Simply hang some beautiful ornaments and lighting to help bring the festivities indoors and bring the tree to life.
Available in a range of different sizes, this affordable tree ranges from 3ft to the impressive 20ft option.
RRP from £23.99, depending on size.
The Pre-Lit Green Classic Pencil Tree
This stylish Pre-Lit Green Classic Pencil Tree is designed with elegance in mind making it the perfect choice to help spread Christmas cheer amongst family and friends.
The slim fit pencil design is ideal for those with smaller indoor living areas and is perfectly on-trend. The delicate branches are the perfect platform for hanging delicate decorations whilst the fitted LED lighting makes decorating an easy task.
Suitable for all size homes, this magical tree is available in a range of sizes from 4ft to 8ft.
RRP from £47.99, depending on size.
The Snowy Alpine Tree
Create your own winter wonderland at home with the realistic Snowy Alpine Tree – perfect for capturing the magic of Christmas.
Quick and easy to assemble, this tree looks beautifully real with fluffy snow and green branches, requiring little decoration to bring this festive spectacle to life. It is a great model to hang your sparkly decorations and comes in a choice of unlit or pre-lit.
This mystical tree is available in a range of sizes from 5ft to 8ft.
RRP from £65.99, depending on size.
The Vesuvius Fibre Optic Fir
The Vesuvius Fibre Optic Tree creates a beautiful standalone spectacle in the home and will certainly make a statement this year.
Adorned with pre-lit colour changing fibres which have seven different colour settings, this tree will bring a colourful glow to any room and make a striking centerpiece this Christmas.
Available in a range of sizes from 3ft to 8ft, this show stopping tree is excellent value for money.
RRP from £35.99, depending on size.
Blossom Tree
The Blossom Tree is a beautiful alternative to the traditional Christmas tree and will certainly impress this year.
With striking LED lights which glow through flower branch tips, this tree is a great choice for indoors and out and is guaranteed to bring a warm glow to any space.
Available in a sizes from 40cm to 3m tall, this impressive LED tree will make a great choice.
RRP from £35.99, depending on size.
Bright Lights, Big City: Illuminate your kitchen with Breville's
New York range
Breville launches luxury 'New York' range of stylish kettles and toasters, inspired by the 'City that Never Sleeps'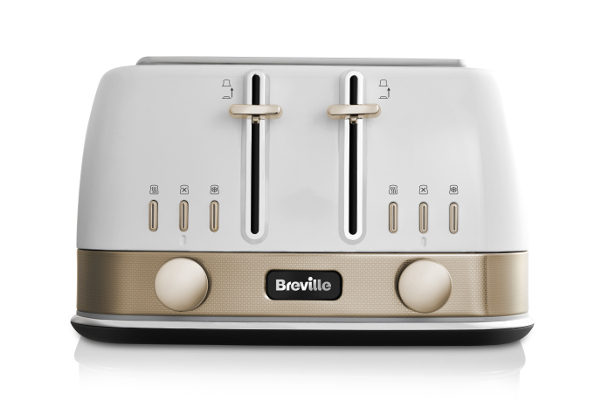 London, 1st July 2019: With the launch of the premium 'New York' range from Breville, the style-conscious can add an element of luxury loft style to their kitchen. Inspired by the bright lights of the Big Apple, Breville's latest collection of kettles and toasters feature statement illumination and contrast textured metals with gloss white stainless steel for the ultimate Upper East Side elegance. From Manhattan to Brooklyn and all the boroughs in between, style-lovers can now take a New York state of mind home with them.
New York Kettle
Ideal for the interior's enthusiast, the New York kettle features statement illumination around the base and water window, elegantly illuminating the kitchen with every boil. Both stylish and functional, the New York kettle has a large 1.7L capacity (6-8 cups), a 3kw concealed element and 360-degree rotational non-slip base, meaning it's easy to use for both the left and right handed. Built for ease, the stunning, architecturally-inspired handle design features an integrated button for activating lid opening. Better still, the perfectly contoured spout and rear water window ensure easy pour and precise filling.
New York Toaster
Designed to be noticed, the New York Toaster compliments the New York kettle perfectly with its illumination around the base which lights up as toast is being prepared. It features a clever 'lift and look' function which allows toast to be easily checked during toasting, without interrupting the cycle. Once the toast is ready, the high-lift facility ensures smaller pieces of toast can be removed, without burning fingers. From the perfect crumpet to bagels and other favourites from across the pond, the deep variable width slots easily accommodate all bread sizes. Elegant and brilliant, the independent two-slice browning controls allow you to create both lightly browned and darker toast at the same time with ease. A fully removable crumb tray and cord storage feature ensures an immaculate work-top, allowing the toaster to be the focal point.
The Breville New York Kettle includes:
Premium Illumination
3kW heating element and rapid boiling time
1.7L capacity, makes 6-8 cups for the larger household
Push button lid, easy to fill
360-degree rotational base for left- and right-hand use
Rear water gauge makes accurate filling easy
Removable, washable limescale filter
Non-slip base
Concealed element for easy cleaning
The Breville New York Toaster includes:
Illuminated buttons for ease of use
Variable time settings to allow for browning control
Variable width bread slots for thick and thin slices of bread
Reheat, defrost & cancel function
Extra high lift for easy toast removal
Fully removable crumb tray for easy clean
Non-slip base
Cord storage
4-slice format
The Breville New York range is available from the following retailers (price will vary dependent on stockist):
Amazon
John Lewis
Littlewoods
Later in the year, Breville will also be launching a matte-black variant which encapsulates the luxury of New York city at night.
Google Pixel 3a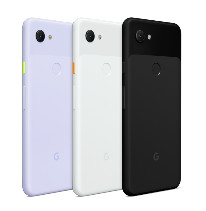 The newly launched Pixel 3a & 3a XL are available from just £399 and come packed full of incredible features that will keep that 'just gifted' feeling alive all year around. For the keen photographer, the devices have an industry leading camera, which means you can capture the most memorable Christmas moments in the highest quality. With Night Sight, you can take striking photos around the sparkling Christmas Tree and with unlimited storage there is no need to worry about how many family selfies you snap. Finally, if you spot a pair of trainers that would be the perfect gift for a friend, use Google Lens to find a similar pair and order them online.
Price: Pixel 3a: £399.00, Pixel 3a XL: £469.00
Availability: Pixel 3a & 3a XL is available online and in store from Google store, Carphone warehouse, Currys, EE shop and Argos.
Colours: Clearly White, Just Black, Purple-ish