Whilst you are travelling on business or on holidays the Neos SmartCam can be linked to your phone and activated and controlled easily through the Neos app allowing 24/7 access to everything going on at home no matter where you are in the world – Whether at work, out for the weekend, or on holiday > www.neos.co.uk/shop
The SmartCam is easy to set up and compatible with Alexa and as well as giving users 'peace of mind' when away from home, it allows you to see what your pets are getting up to while you're not there and enables you to keep an eye on vulnerable people such as babies or old/unwell family members from elsewhere in the house.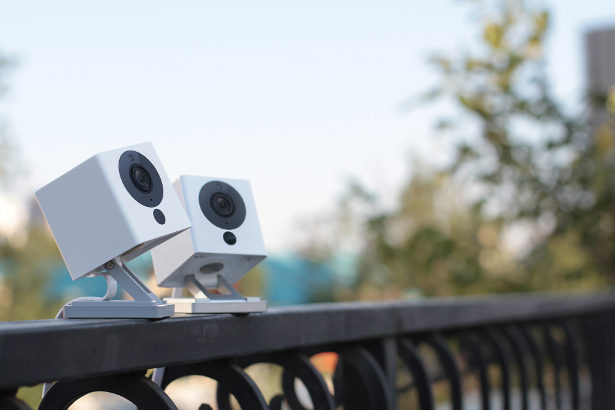 Children's Wooden Toys for Christmas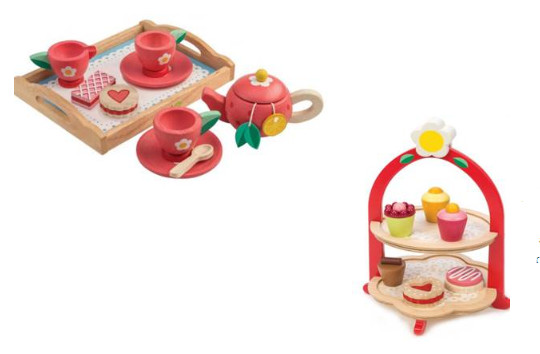 Perfect for Christmas, a new collection of colourful wooden toys for children, is now available from Historic Royal Palaces online shop at www.historicroyalpalaces.com or in our selected palace gift shops.
From tea sets to towers, castles to cars. These traditional toys are perfect to inspire the imagination of any child. Made from sustainable wood from the Rubber tree and painted with a soft non toxic water stain. All sets suitable for children age 3 and above.
Tea set
This pretty little tea set includes a tray with handles, two cups and saucers, a teapot with lid, a milk jug, a spoon, two biscuits and two fruity teabags.
Price: £35.00
Afternoon tea play set
Ideal for role play, this daisy topped set includes a two tier wooden cake stand with four wooden cupcakes and two wooden biscuits.
Price: £30.00
Wheelbarrow play set
Perfect for the aspiring gardener, this superb wheelbarrow complete with gardening equipment will keep active minds occupied with a life in the garden.
The set includes a sturdy wheelbarrow (with muddy wheel), three seed packets, and three flower pots containing a sunflower, tomato, and carrot plant. Tend to these plants with a watering can, trowel and cut the flowers with some secateurs. All parts are made from sustainably sourced plywood. Price: £65.00
Wooden flower bed and watering can play set
A perfect gift for a little gardener, this set includes ten wooden plants at various stages of growth which can be planted in any one of the ten holes in the wooden base. They can then be watered with the watering can.The set is made from sustainably sourced plywood.
Price: £19.99
My first castle play set
Lower the portcullis and prepare for a role-play battle with our children's painted first castle play set.
Taking its inspiration from traditional medieval castles, this set features four turrets with red tops, a lifting portcullis and running boards. Supplied for self-assembly with graphic stickers to add detail to the set.
Price: £50.00
Wooden siege tower toy
Children's wooden siege tower toy
Prepare for your final assault on the enemies castle stronghold with our wooden children's siege tower toy.
The splendid six wheeled siege tower features a red shield with three crowns. It also has a battering ram, a drop down platform, a catapult with two cannonballs and a rope ladder for supreme detail.
Siege towers were designed to give protection to the castle assaulters with a ready-made drop down platform for access onto high walls. Price: £35.00
And for children who love buses and cars ……
London double decker red bus
Take a tour around the city of London with this vintage style double decker London bus.
The bus has a removable roof for access to the upper deck and a removable top deck floor for access to the lower deck. There is space inside for the Budkin bus driver (included) and 11 passengers (not included). And real rubber tyres (for extra grip when going fast!). Price: £50.00
Set of 7 traditional London vehicles
A wonderful collection of iconic London vehicles. Each vehicle is wooden and even compatible with wooden train tracks. The set includes a double decker bus, a fire engine, a police van, an ambulance, a black cab and two sporty cars. Price £19.99
Christmas 2019 at Sadler's Wells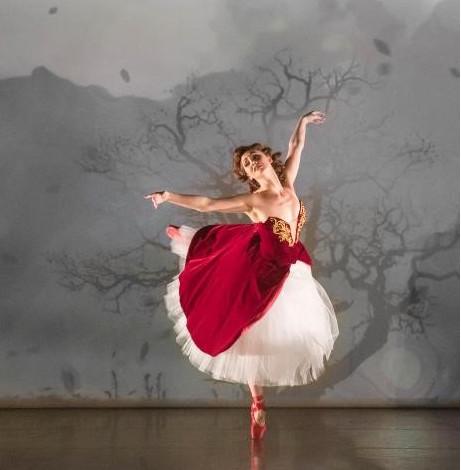 This year's winter programme sees the return of three magical Christmas shows: Matthew Bourne's award-winning The Red Shoes (3 December – 19 January) on the Sadler's Wells stage, Arthur Pita's enchanting adaptation of Hans Christian Andersen's fable The Little Match Girl at the Lilian Baylis Studio (11 – 29 December), and Birmingham Repertory Theatre's charming take on festive favourite The Snowman at The Peacock Theatre (21 December – 5 January).
New Adventures
Matthew Bourne's The Red Shoes
Sadler's Wells Theatre, EC1R
Tuesday 3 December 2019 – Sunday 19 January 2020
Tickets: £15 – £75
Ticket Office: 020 7863 8000 or sadlerswells.com
Matthew Bourne's triumphant adaptation of the legendary film returns to London, having won two Olivier Awards and dazzled audiences across the UK and the USA.
Victoria Page lives to dance, but her ambitions become a battleground between the two men who inspire her passion. Set to the achingly romantic music of golden-age Hollywood composer Bernard Herrmann, The Red Shoes is orchestrated by Terry Davies and played live by the New Adventures Orchestra, with cinematic designs by Lez Brotherston, lighting by Paule Constable, sound by Paul Groothuis and projection from Duncan McLean. With Adam Cooper, returning to New Adventures after more than 20 years as Boris Lermontov, alongside Ashley Shaw, Dominic North, Liam Mower, Michela Meazza, Glenn Graham, and Cordelia Braithwaite reprising their acclaimed original roles, this intoxicating drama will dazzle your senses and break your heart.
Matthew Bourne is a Sadler's Wells Associate Artist
Press night: Thursday 12 December at 7:30pm
For further information or to arrange interviews, please contact Amy Barder or Simon Raw at Raw PR on 020 3829 0930 or amy@rawpr.co.uk / simon@rawpr.co.uk
Arthur Pita
The Little Match Girl
Lilian Baylis Studio, EC1R
Wednesday 11 – Sunday 29 December
Tickets: £6 – £18
Ticket Office: 020 7863 8000 or sadlerswells.com
Director and choreographer Arthur Pita is renowned for adopting a surreal take on storytelling. Following his Björk Ballet, performed by San Francisco Ballet at Sadler's Wells in summer 2019, his magical dance theatre show The Little Match Girl makes a welcome return for Christmas.
The Little Match Girl's unlikely heroine is an impoverished street girl, with just one final match to keep her warm on a cold Christmas Eve. Beautifully recreated through dance, song and Frank Moon's live atmospheric music, The Little Match Girl is a timeless fable about kindness and helping others.
Press night: Wednesday 18 December at 7pm
For further information or to arrange interviews, please contact Helen Snell on 020 7240 5537 or helen@helensnell.com
Birmingham Repertory Theatre
The Snowman™
The Peacock Theatre, WC2A
Thursday 21 November 2019 – Sunday 5 January 2020
Tickets: £18 – £55, Family Tickets available
Ticket Office: 020 7863 8222 or peacocktheatre.com
The Snowman has whisked generations of children off to a wintery wonderland for a festive adventure year on year. Now the live stage show journeys back to The Peacock to charm both young and old for its 22nd consecutive year. Based on the much-loved film and book, the stage adaptation of The Snowman features exquisite dancing, magic and live music, including the unforgettable classic Walking in the Air.
Suitable for all ages
Press performance: Saturday 23 November at 11am
DECK THE HALLS WITH CHRISTMAS DEALS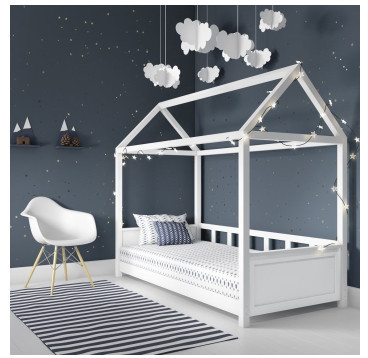 Christmas is the perfect time to update your living space or purchase a gift to enhance a loved one's home. Furniture123.co.uk has a fantastic range of stylish yet affordable furniture to choose from this Christmas. Furniture123 offers free delivery on thousands of items and a flexible 'choose your own day' delivery is available.
Coco Kids House Bed Frame in White
NOW £249.97 | SAVE £100.00
The Coco bed is a great way to keep little ones entertained over the Christmas period as they can create their own magical playhouse. Wrap some festive lights around the frame and let their imaginations run wild.
Elba Navy Sofa in Velvet with Buttons and Bolster Cushions
NOW: £409.97 | SAVE: £90.00
Add a mid-century twist to the home with the Elba navy sofa, finished in plush velvet to ooze sophistication. The button detailing is perfectly on trend whilst the tapered brown legs contrast beautifully to complete the look.
Xena Velvet Pouffe in Pale Grey
NOW: £89.97 | SAVE: £60.00
For an extra place to sit or somewhere to rest your feet this Christmas, the Xena Velvet Pouffe is the perfect choice. Upholstered in stylish velvet fabric with a luxurious gold base, this is the ideal addition to any home.
Xena Large Quilted Button Pouffe in Mustard Velvet
NOW: £134.97 | SAVE: £65.00
This stylish Xena Pouffe makes a practical yet elegant addition to any living space, offering a spare seat for Christmas guests or somewhere to put your feet up. The quilted fabric and button detailing make this a beautiful focal point.
Hyde 3 Light Pendant Ceiling Light with Wood & Metal Finish
NOW £79.97 | SAVE £40.00
This stylish multi-light pendant is the perfect way to brighten up your living space, offering a chic, modern look that's guaranteed to create a stunning focal point in the home. The elegant metal shades are all finished with a contrasting wooden top to complete the design.
Aubrey Walnut 1 Drawer Bedside Table
NOW £129.97 | SAVE £70.00
The Aubrey bedside table combines industrial style with an element of tradition, offering a charming addition to any home this Christmas. The elegant gold detailing and beautiful walnut finish make this piece stand out.
Isaac Industrial Dining Table with 6 Vintage Chairs
NOW £599.97 | SAVE £148.00
Add a touch of industrial style to your dining area with the Isaac table, perfect for those hosting Christmas dinner this year. The reclaimed look is perfectly on trend and the textured oak table top makes this piece truly authentic.
Small Round Dining Table in Black with 4 Velvet Chairs
NOW £389.97 | SAVE £74.00
The Rhode Island dining set is stylish and contemporary and will suit any indoor space. The elegant black table top is combined with plush blue velvet chairs to add a dash of sophisticated colour. It is the perfect space saver for smaller family gatherings this Christmas.
Milania Double Ottoman Bed in Silver Grey
NOW £359.97 | SAVE £120.00
For those who want to upgrade their bed or invest in a spare one for guests for this Christmas, the Milania Ottoman bed is the perfect choice. Combining style and storage, this is the ideal bed to make the most of your space and is a great place to hide presents.
AmblerGlo Curved Electric Stove Fire in Black
NOW £249.97
Relaxing in front of the fire is the perfect way to create a warm ambience and enjoy a cosy night in over the festive season. This electric stove is beautifully styled with a black finish and silver handle to suit any room.
For more information, please visit: Furniture123.co.uk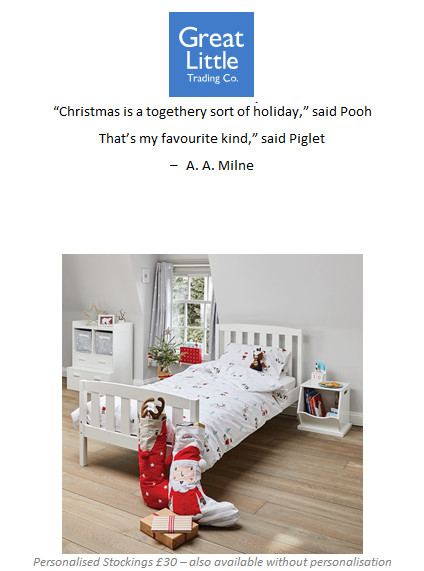 DECK THE HALLS THIS CHRISTMAS WITH GLTC
Calling all families across the land, Great Little Trading Company are here to help you establish magical festive traditions with their new range of merry & bright decorations.
image.png
Personalised Stockings £30 – also available without personalisation
Christmas isn't just about presents under the tree or a delicious turkey on the table, it's a wonderful time of year to come together as a family. Love, kindness, and spending time together underpin the season, and that's why it's one of Family Brand of Year, Great Little Trading Company's (GLTC) favourite holidays.
For over 20 years GLTC have helped families create happy, stylish homes, and they're also GREAT when it comes to Christmas. Why not join over half a million parents and make Great Little Trading Company your first stop for family-friendly Christmas decorations you can buy today and keep forever?
image.png
Christmas Duvet Cover Set, Toddler £32 / Single £38
From personalised stockings, to felt Christmas garlands and wooden Christmas countdowns designed to withstand the test of time, GLTC have a fabulous new range of decorations to help families shape new and long-standing festive traditions.
Christmas Bedding
Treat your children to cosy, festive bedtimes come December 1st. GLTC's gorgeous Christmas Duvet Set features a new woodland theme for Christmas 2019. In this adorable design, whimsical squirrels team up with Father Christmas & his scarf-wearing reindeers to keep children snug in the run up to Christmas. Getting out the Christmas Bedding will make the festive season even more exciting for little ones.
image.png
Top right: Felt Christmas Garland £24
Garlands & Tree Decorations
Adorn your home with GLTC's new felt Christmas garlands and tree decorations. These jolly characters and festive shapes are handmade from felt with beautiful finishing touches. Get together as a family to decorate the tree and let your children choose their favourite decoration to hang – they'll rejoice in repeating this each and every year. And, why not put up a garland or two in their bedroom to spread the Christmas cheer throughout your home?
image.png
Felt Christmas Decorations (Set of 3) £15
Countdown to Christmas
Make the most of the pre-Christmas excitement with this gorgeous wooden decoration. It'll quickly become a favourite – children will love changing the numbered blocks to reflect how many days are left until the 25th and it's a great way to get them comfortable with numbers. It's made from durable, painted wood to ensure it's a festive ornament that'll delight the family for years to come.
image.pngimage.png
Left: Woodland Advent Calendar £45. Right: Countdown to Christmas £16
If you're looking for a more traditional way to countdown to Christmas, GLTC have revamped their Wooden Advent Calendar for 2019. This classic decoration has 24 doors to hide treats behind and now features new woodland characters. It's a wooden beauty that's much better for the environment than it's throwaway counterparts.
image.png
Bethlehem Nativity Set £45
Bethlehem Nativity Set
Back by popular demand, GLTC's bestselling Bethlehem Nativity Set returns for another Christmas. Make this beautiful, wooden set part of your family's festive traditions and let the story of Christmas come to life in your home year after year. It even features a little baby Jesus who can be added to the manger come Christmas Day!
image.png
Personalised Gift Sacks £32 – also available without personalisation
Personalised Stockings & Sacks
Hanging a stocking from the mantel piece, door handle, or end of the bed is a must-do Christmas Eve ritual. GLTC's roomy, personalised stockings and sacks have an embroidered name on the front to give Father Christmas a helping hand on Christmas Eve. There's three new designs to choose from: Christmas Eve which features the new woodland print, a new and updated Father Christmas with a pom-pom on his hat, and a gentle Reindeer with a pom-pom nose.
Make it a great little Christmas and bring your family together this year with GLTC's gorgeous festive range. Filled with character and designed to last through the ages, their decorations will be treasured by both children and parents; they're family heirlooms in the making.
Great Little Trading Company's Christmas collection will be available to purchase from www.gltc.co.uk mid-late September. Follow GLTC on social media via the links below to keep up to date with their Christmas launch:
Instagram: @great_little_trading_co
Facebook: @Greatlittletradingco
First 4 Hampers has launched their fabulous boozy advent calendars and crackers along with their brand new countdown calendar which has been designed for those looking to keep the celebrations flowing after Christmas in the lead up to the New Year.
They have also launched their brand new and unique Bottle 'n' Bar which contains the finest single origin Columbian chocolate paired with a bottle of artisan alcohol including gin, rum, vodka and whisky. Alternatively, the Penny Post Hampers provide a little bit of foodie indulgence straight through the letter box – a perfect gift for those who live a little further afield. There is also a couple of gifts and advent calendars for furry four-legged friends.
Festive Favourite Walkers Shortbread Announces New, Limited Edition Christmas Advent Calendar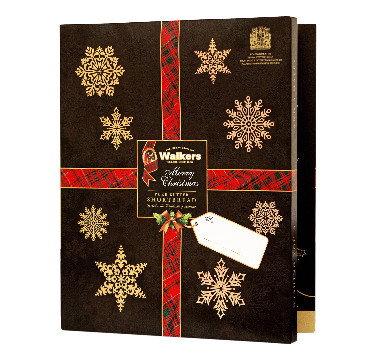 For many, Walkers Shortbread is a festive favourite, with the buttery sweetness of every bite awakening memories of Christmas past. So, what better way to count down the days until Santa Claus comes to town than with a Walkers Shortbread advent calendar?
Today, the creator of The World's Finest Shortbread has announced the launch of its new, limited edition 2019 advent calendar, providing shortbread fans with a daily bite-sized treat during the lead up to Christmas Day.
Synonymous with the true taste of Christmas, 24 individually wrapped Walkers favourites including the Pure Butter Shortbread Fingers, Rounds and Mini Chocolate Chip Shortbread can all be found waiting under each numbered window.
A Christmas must-have for fans of Walkers, and available for a limited time only, the beautifully designed calendar features Walkers' trademark tartan, logo and Royal Warrant, alongside embossed, iridescent snowflakes adorning an eye-catching black background.
Featuring a printed gift tag, the calendar is also presented ready to be personalised for its lucky recipient. With Christmas at its very core, once opened the calendar sets the scene with a backdrop full of festivity in red, gold and black – and there's even a guest appearance from the big man himself.
Customers will need to be quick, as a limited number of calendars will be available to purchase exclusively on the Walkers Shortbread website until stocks last and will not be available again for 2019.
Walkers Shortbread is a long-established family favourite at Christmas time, thanks to its extensive range of Christmas treats including mince pies, Ecclefechan tarts, iconic festive tins and now, limited-edition advent calendar.
Walkers Shortbread products are all based on a simple recipe which has been perfected by the family-run business (currently in its 5th generation) for the past 120 years. Boasting four, natural ingredients – flour, butter, sugar and salt – the buttery shortbread favourite is also free of artificial colouring, flavours and additives.
The Walkers Shortbread advent calendar will be exclusively sold on the Walkers Shortbread website from October 2019, RRP £14.99, for a limited time only.
Power Up With Iron Man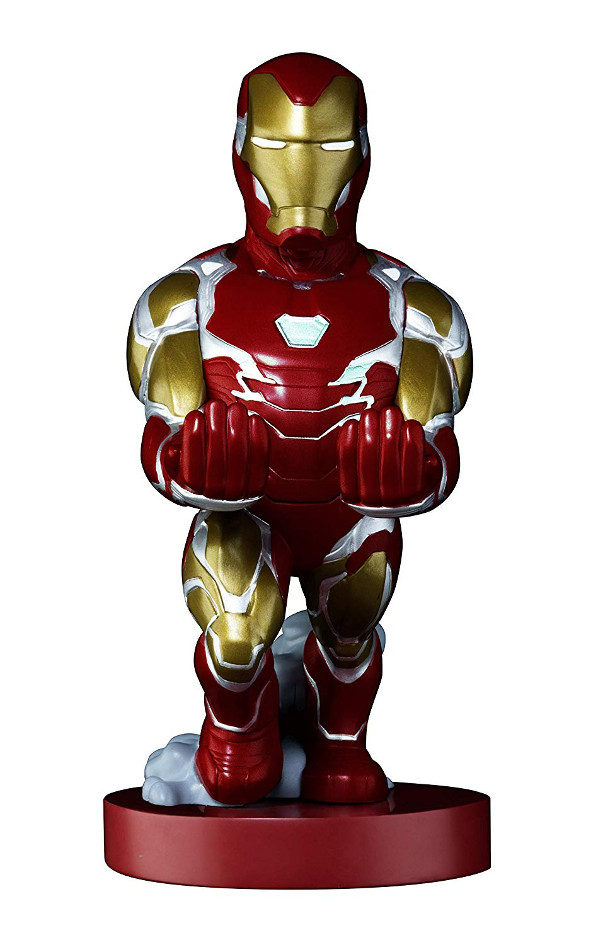 For film and gaming fanatics meet the marvellous Iron Man, for those who want to keep everyone safe. At last Iron Man can look pristine in your own home, or around your desk. It holds most gadgets, such as mobile phones and gaming controllers, whilst also powering them up. It's ideal for those who don't want to join secret boybands, or believe that following isn't really their style. Set the trend and lead the way with Tony Stark's favourite invention.
The Avengers: Endgame Iron Man Cable Guy Controller Holder stands at a mighty 8-inches tall with a 6-foot long USB C charging cable for your devices.
You don't need to be a genius, billionaire, playboy, philanthropist to grab The Iron Man Cable Guy. Iron Man is compatible with most console game controllers and almost all smart-phones and tablets.
Designed by Cable Guys, the Iron Man Cable Guy costs £26.75 from Amazon
FIND FITNESS GIFTS FOR ALL THIS CHRISTMAS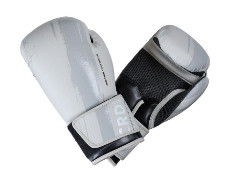 Finding a Christmas gift for a fitness fanatic has never been easier with sport-themed gifts from Decathlon –
Quality products to encourage festive fitness from Decathlon –
Finding the perfect gift can be difficult, whether shopping for the fitness fanatic in your life, a loved one planning a New Year's health kick or simply some family friendly games to partake in over the festive period. Decathlon has a great range of fitness-themed gifts, available sure to suit every Christmas list.
Browse a variety of sporting equipment sure to inspire a festive season full of fitness and bring a smile to your loved ones face this Christmas and into the New Year.
From boxing gloves perfect for the would-be budding boxer, to dartboards ideal for sparking a little friendly competition over the festive period, Decathlon has everything you need to make Christmas 2019 the best one yet.
Gifts for Adults
OUTSHOCK 300 BEGINNER MALE/FEMALE BOXING TRAINING GLOVES – BEIGE – £14.99
Boxing Day takes on a whole new meaning with these gloves. Ideal for beginners these gloves are lightweight, so boxers are less likely to get tired arms during practice.
The moulded foam material protects the knuckles from impact, to hit harder and faster during those first matches.
The wide rip-tap strap protects the wrists from sharp movements and injury, offering that all-important support when taking on a new punching technique.
DOMYOS 500 PILATES STRETCHING BALANCE BOARD – £14.99
This pilates board builds strength and provides versatility, preventing and starting the recovery process for injuries through improved balance.
This balance board offers stability due to the rounded shape being raised from the ground, which allows pilates lovers to use 70% of their lower body muscles.
Made from hardwood, the design is durable and stylish, sure to impress the pilates lover in your life this Christmas.
DOMYOS 500 SELF-POWERED EXERCISE BIKE – £249.99
This self-powered exercise bike allows you to train anywhere around the house without the use of a power cord. With speedy assembly time and travel wheels, set up anywhere and get pedalling.
Improve fitness during every training session with 15 levels of resistance, built in heart rate, calorie and distance tracker, allowing progress to be measured and compared.
What's more, the soft saddle, toe clips and adjustable handlebar, make cycling comfortable, allowing riders to push harder and burn off the Christmas dinner.
DOMYOS STUDIO DYNAMIC YOGA MAT 3MM – GREEN – £29.99
This yoga mat is designed with a stronger rubber surface to help hold your grip, whilst in poses.
Perfect for fast-paced and dynamic yoga such as Ashtanga and Vinyasa, the rubber base and slimline design provides stability when moving in flow.
Channel your inner zen with the structured lines to aid alignment and balance, helping to improve the skills required for dynamic yoga.
OUTSHOCK 100 CURVED BOXING PUNCH MITTS – BLACK – £19.99
Impress the boxer in your life with these lightweight boxing punch mitts, ideal for developing that punch-perfect technique.
These mitts are designed to ensure comfort and shock absorption, thanks to the protective outer foam and thick synthetic material, keeping hands and wrists safe.
Trainers can work on a variety of punch combinations to improve speed and precision with these curved boxing mitts, helping to improve overall accuracy and performance in the ring.
CANAVERAL ED110 DARTBOARD ELECTRONIC – £14.99
What better way to kick off the Christmas fun than with a game of darts?
Get friends and family involved in a game or two this Christmas, with this easy-to-use electronic system that keeps track of score, so you don't have to.
This dartboard comes with coloured darts, meaning you can team up for a competitive game.
With 20 games to choose from, and an easy-to-read large LCD screen, this is an ideal gift for anyone looking for a fun game over the festive season.
DOMYOS WEIGHT TRAINING DUMBBELL KIT 20 KG – £34.99
This dumbbell kit can be altered for a variety of workouts, thanks to the interchangeable weights. Fitness lovers can customise their workout according to their needs, making home sessions versatile and rewarding.
The adjustable clip holds a range of weight sizes, allowing the user to increase the size as they improve.
This 20kg kit comes with a convenient carry case, so gym-goers can train anywhere, making it a great gift for anyone looking to build muscle and strength as they enter the new year.
LAMI-CELL HORSE-RIDING GROOMING CASE WITH BRUSHES – BLUE/GREY – £24.99
This essential Horse-Riding grooming kit is ideal for fully grooming a horse.
The range of brushes are specially designed to be gentle on horses' skin, preventing irritation while being groomed, for a healthy and happy horse.
GIFTING HAS NEVER BEEN SO PERSONAL
Whether it's spoiling man's best friend, or oversharing their every movement on social media, there is no escaping we're a nation of dog lovers. For anyone in need of help finding that truly personal gift for their pooch loving family or friends, look no further than Dogsy for the perfect gift.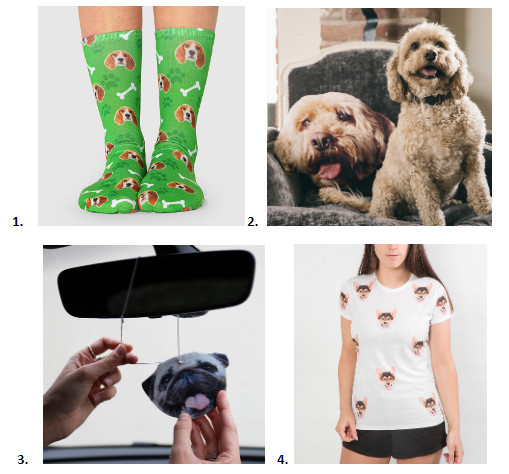 Dogsy Face Cushion
Do you know someone who loves lounging around? Why not help them personalise their sofa with the addition of a Dogsy Face Cushion? Approximately 45 x 45 cm in size, there is no better way to celebrate the love of man's best friend. Know someone whose pup is not always up for being fussed, the Dogsy Face Cushion is the perfect and potentially comfier replacement! RRP: £29.99 GBP.
Dogsy Face Air Freshener
A gift that will hopefully smell better than your furry friend. This Christmas personalise some wonderfully smelling air fresheners. Available in eight different fantastic flavours and in packs of two or individually, these air fresheners will get rid of the smell of wet dog whilst bringing a smile to any dog lover's face. RRP: £12.99 GBP.
Your Dog Ladies Pyjamas
You'll be in for a round of ap-paws if you land that lucky lady a pair of these super comfy and cute pyjamas this Christmas. Made from premium polycotton fabric and machine washable, women will never again have to be too far from their dog, even when it comes to bedtime. Available in a number of sizes and select colours, this short and shirt combo is a dog lovers' dream. RRP: £34.99 GBP.
Your Dog Mens T-shirt
Be top Dog with that special man in your life this Christmas by treating him to his very own dog t-shirt. This regular fitting t-shirt is perfect for men of all sizes ranging from small to 3XL. Men can proudly show off their beloved pet with t-shirts available in grey, white or blue. RRP: £19.99 GBP.
Dogsy products are quick and easy to personalise by simply uploading a high-resolution image online. Gifts are then created by a team of highly skilled UK operators who will create and deliver your order right to your door, with next day delivery available.
For more information, please visit www.dogsy.co.uk.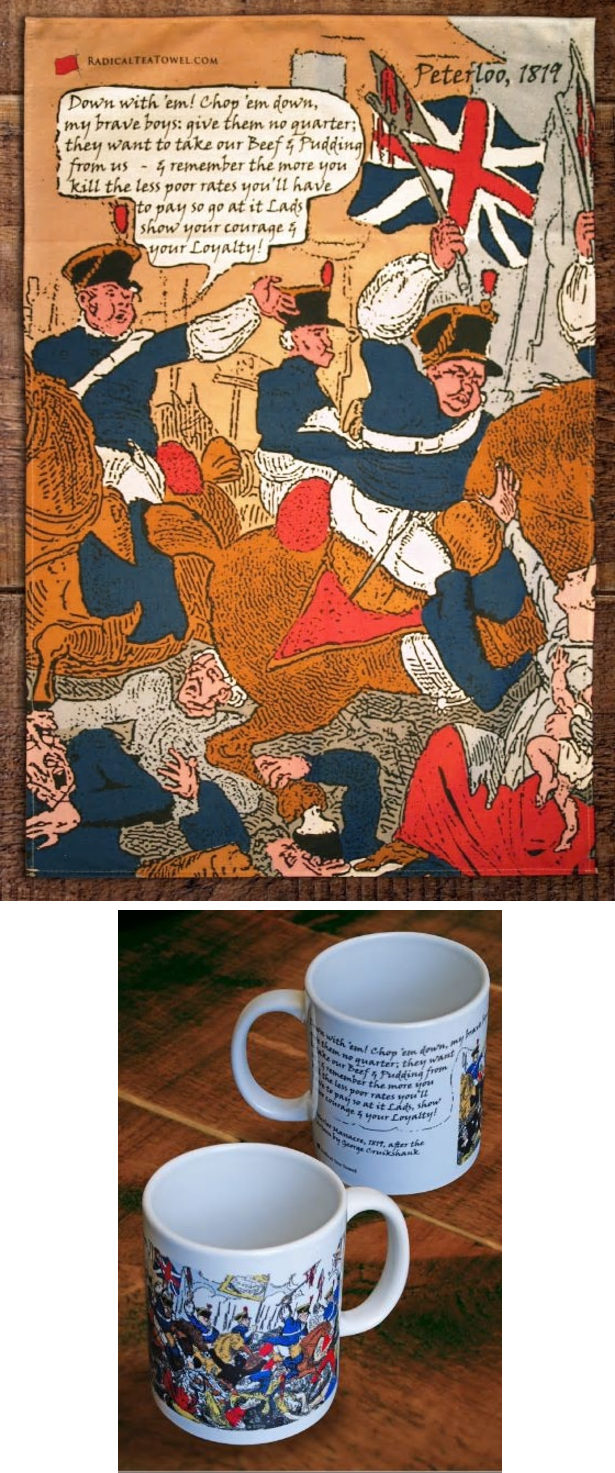 Radical moments in history…
Radical Tea Towel commemorates the Peterloo Massacre
Friday 16th August 2019 will see the 200-year anniversary of the Peterloo massacre – within 20 years of this radical event, the People's Charter had been written up, unleashing the campaign for democracy, Chartism, onto the British political scene – it also led to the creation of the Guardian newspaper!
Monday 16th August 1819 was a beautiful day with a clear blue sky – at least 60,000 people got together – about 6% of the entire population of Lancashire at the time.
Ordinary working class people in the cities were struggling to feed themselves, and had almost no political representation to sort this out. So, people who hated the Corn Laws and wanted to make changes to Parliament had decided to have a public meeting in Manchester in 1819. Demonstrators gathered in St Peter's Field, talk about what changes they wanted, and would listen to a speech by radical speaker Henry Hunt.
People came dressed in their 'Sunday best'. Demonstrators had previously been trashed in the newspapers of the day for looking scruffy – but the organisers this time wanted to create some good PR. They told people to come armed with their 'good conscience' and nothing more.
Once the meeting began, the local magistrates issued an arrest warrant for Hunt and the meeting organisers and 120 cavalry of the Manchester and Salford Yeomanry (who one historian has described as "the local business mafia on horseback") were sent in to assist the Chief Constable to make the arrests.
These Yeomanry were a pretty disorganised militia and seemed to just want to cause trouble. One of them knocked over a woman on the way to St Peter's Field, which killed her two-year-old baby William who she was carrying in her arms. Baby William was the first, but not the last, to die that day for democracy.
Once in the thick of the crowd, the cavalry got stuck so the soldiers drew their sabres and started randomly hacking away at anyone nearby. By the time the crowd had actually managed to run away, at least eleven people had died and around 500 were injured (about one third of these were women).
When reports of what had happened began spreading round the country, lots of working people got pretty angry. Especially when the government decided to openly back the army's actions, crack down on civil liberties, ban radical meetings and publications, and send the St Peter's Field meeting's leaders to jail for 'sedition'. The government were seriously scared: they thought there might be a nationwide rebellion, maybe a revolution like in France.
The incident gained the name 'Peterloo' as a sort of ironic reference to the big victory at Waterloo in 1815.
In 1821 it led to the foundation of the Manchester Guardian newspaper. A group of local businessmen led by John Edward Taylor, who'd witnessed the massacre, set up the publication with the goal of supporting civil and religious liberty, political reform and economic justice.
People made commemorative items for Peterloo like handkerchiefs and jugs and 200 years later, Radical Tea Towel is continuing with this tradition with a design based on a cartoon by Cruickshank (an illustrator for Dickens) available on tea towels and mugs.
The text reads: "Down with 'em! Chop em down my brave boys… Remember the more you kill the less poor rates you'll have to pay."
Radical Tea Towel are proud to say that Lancashire, the historic centre of textile manufacturing, is where they still get their radical tea towels made two hundred years later!
Peterloo Massacre tea towel – £12.00
Peterloo Massacre mug – £12.00
Poet Percy Bysshe Shelley wrote the poem 'The Masque of Anarchy' after the massacre, which some people say was the first modern statement of the principle of nonviolent resistance.
The aristocrat-turned-radical wrote it as a funeral march for the British working class murdered by police and soldiers at the Peterloo Masscre.
Percy Bysshe Shelley tea towel – £12.00
Made in Britain…
All tea towels are made using Half Panama unbleached cotton
(heavy weight, textured finish)
Stitched on all four sides, includes hanging loop.
Measures approximately 48 x 70cm, machine wash at 40 degrees max.
About Radical Tea Towel
Founded by the Pearce family in South Wales, the idea came about when co-founder Beatrice was looking for a suitable politically-themed birthday present for her late mother's partner. Unable to find what she wanted, and after discussions with husband Tim and son Luke, the family decided they'd strike out and create a bunch of radical tea towels, with the aim of encouraging left and liberal-minded people to proudly display their political and social beliefs. The range features notable quotes and images from politicians, writers and activists from history and includes a feminist range inspired by the Suffragette movement. As well as tea towels, the collection includes aprons, oven gloves, wash bags, mugs coasters and stationery.
See the full range of tea towels, homewares, stationery and gifts at
www.radicalteatowel.co.uk
Instagram @radicalteatowel
Twitter @radicalteatowel
Facebook @radicalteatowel
LUXURY HANDMADE TO ORDER SWIMWEAR & BAGS MADE IN THE UK
Eco and ethical swimwear that makes you feel fabulous in your own skin. Look good doing good. #sustainableswimwear #bodyconfidence
A UK DESIGN BASED LIFESTYLE BRAND FOR MEN AND WOMEN. MAKING MENS UNDERWEAR AND WOMENS SWIM MORE TO COME!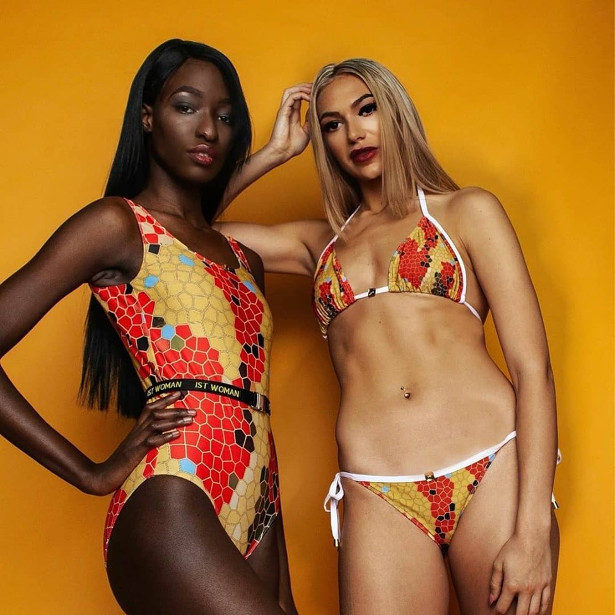 TWITTER | FACEBOOK | PINTEREST | INSTAGRAM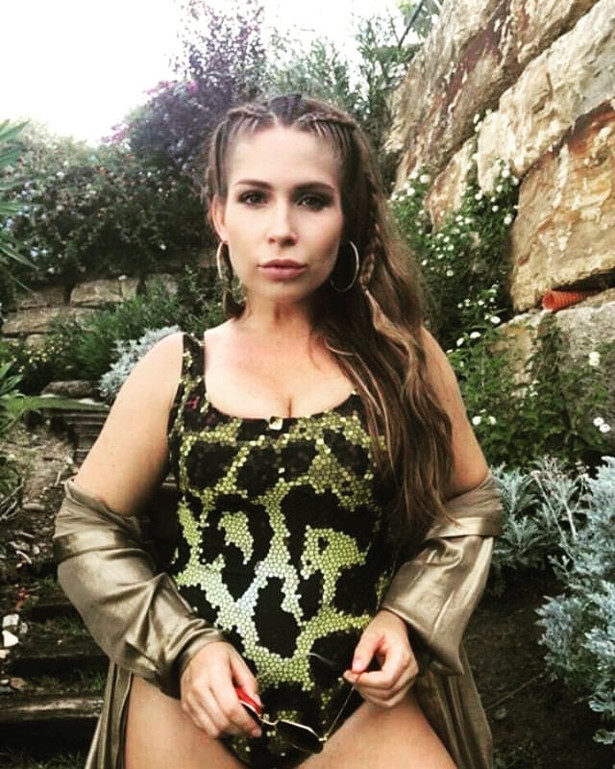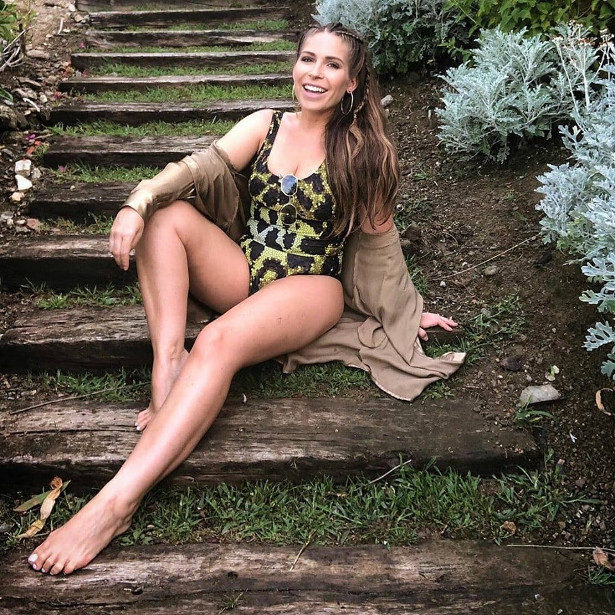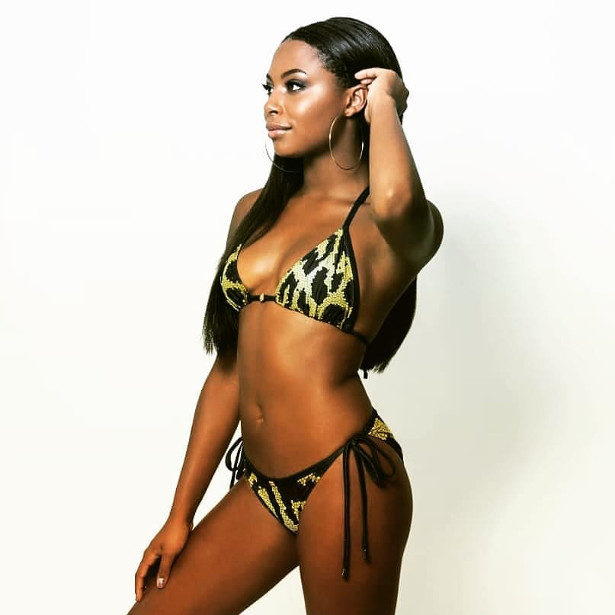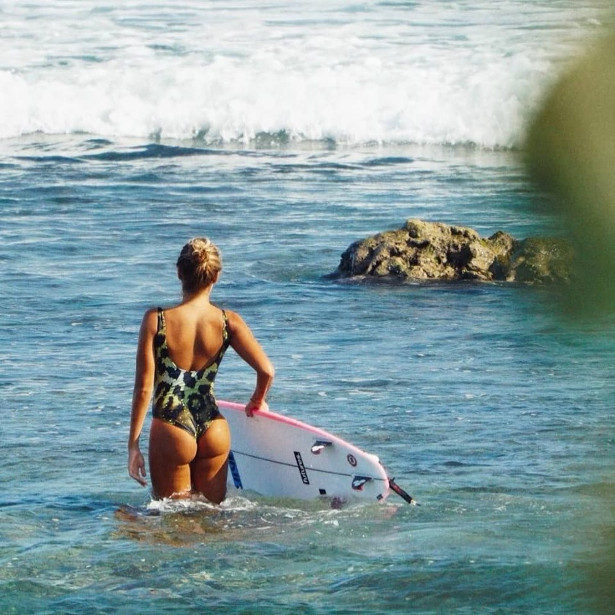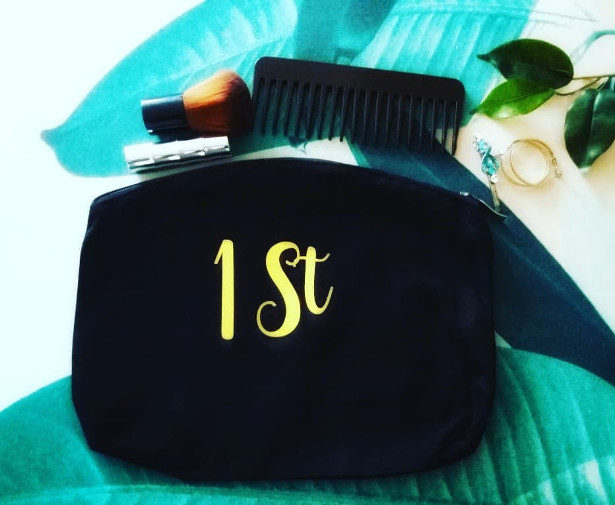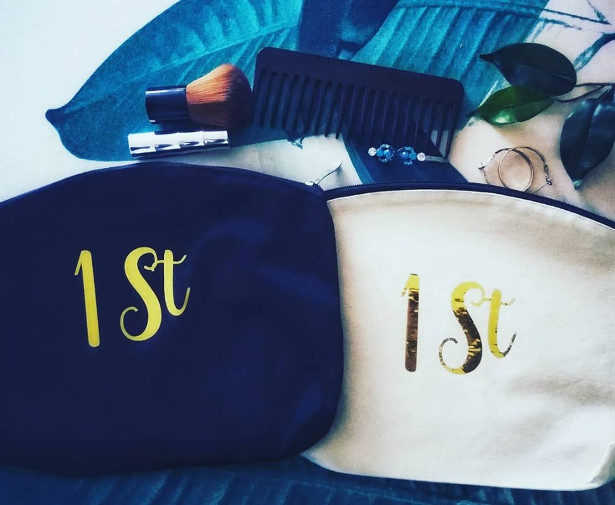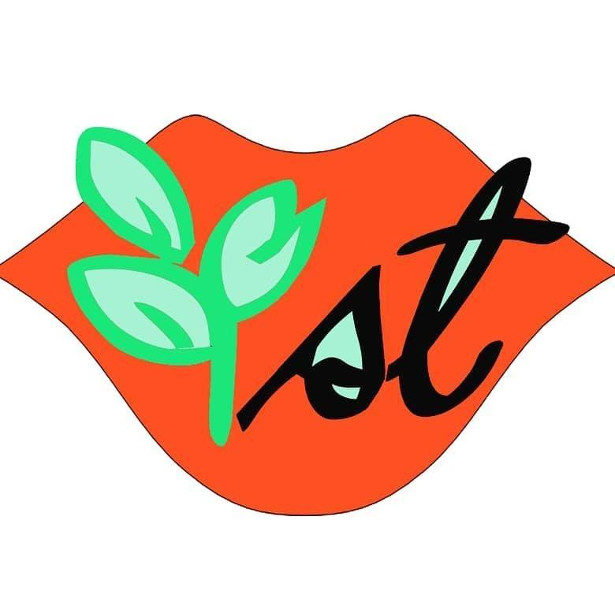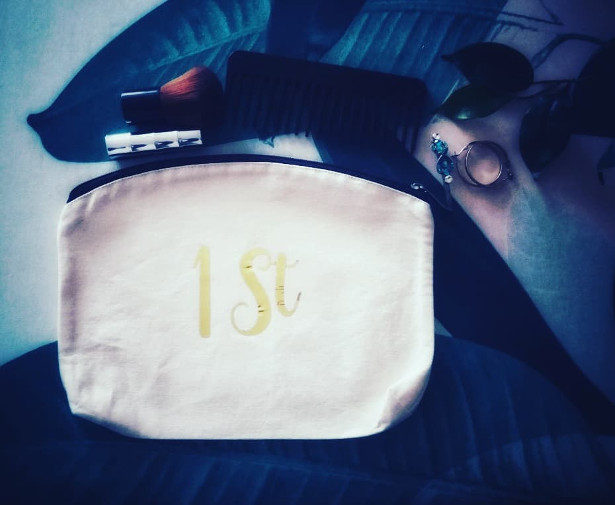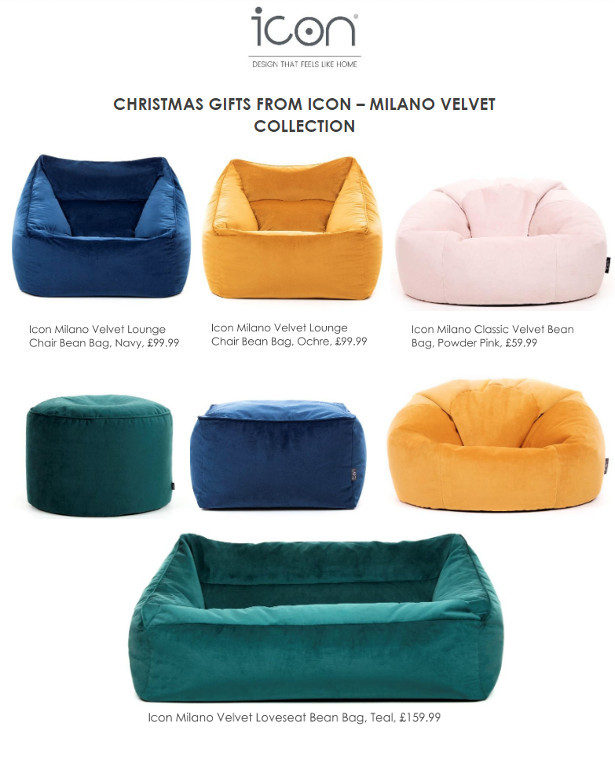 Veritas Farms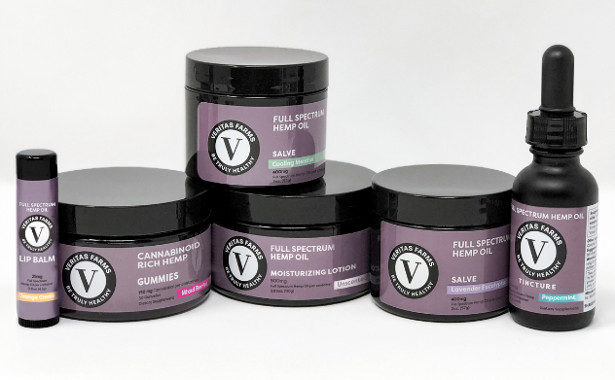 Full Spectrum CBD Peppermint Tincture: Get into the holiday spirit with Veritas Farms' peppermint tincture. The fast-acting CBD oil tinctures contain full spectrum hemp oil extracted from the flowers and leaves of hemp plants grown on our Colorado farm — never from isolate. Additional flavors include watermelon, citrus, strawberry and unflavored, starting at $39.99
Full Spectrum CBD Salve: This topical remedy is available in the following aromas: unscented, lavender/eucalyptus, and cooling menthol. The Full Spectrum CBD topical salve contains whole hemp oil extracted from all-natural hemp plants grown on our Colorado farm. Available in two potencies: 400 mg or 1,000 mg – starting at $39.99
CBD Gummies: Discover your new favorite sweet snack with CBD-infused gummies from Veritas Farms. These chewy CBD edibles are made with CBD isolate and organic ingredients, including a naturally delicious mixed-berry flavor. Available online starting at $34.99
We are an Italian company which proposes handcrafted and natural products manufactured in our Region (Friuli Venezia Giulia, north-east of Italy) and sells on its own online shop: www.lacortstore.com.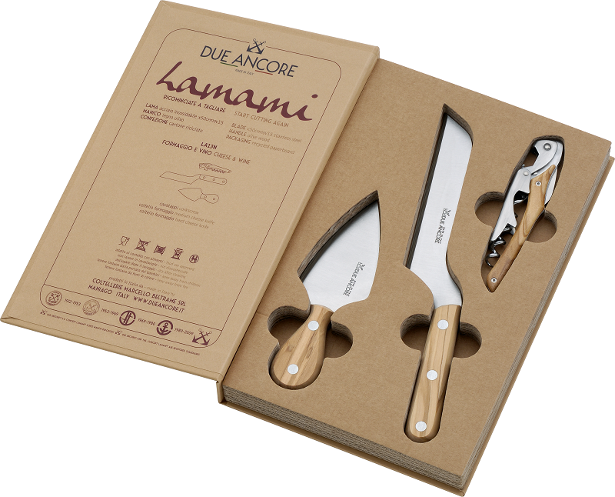 We ship to Europe and on request also to other Extra-Cee Countries.
The products, highly selected, are realized with the great knowledge and passion of our artisans and are carefully checked piece by piece. Our proposal is really original because the items, local and of high quality, are rarely availble in the traditional markets.
I suppose your audience is mostly male, so I would be interested to propose following items:
Armo1191 products: a brand focused on Arnica cultivated locally and naturally: high Arnica concentration (30% in the Oil, 20% in the cream) and really valid before and after sport activities, also perfect after insects bites, for skin irritation and ideal for the treatment of hematomas.The plus is the of the cream lotion has an airless package, perfect during trips. Armo Sweet is also ideal after littles burns. This production is really an uniqum and we are very proud to sell it online.
Manicure Scissor: this product coming from a local crafter is in stainless steel and cuts perfectly. It is a professional combination for cuticle and nails, too.Image attached.
Lamami collection: a special kitchen cutlery collection made up of original knives combination. Blades in stainless steeel and olive wood handle. The production, completely local comes from an ancient tradition of working blades. Attached images for Champagne Sabre, Grappa&Chocolate Degustation Set, Cheese&Wine Set.
We ship to Italy, Europe and other Countries on request.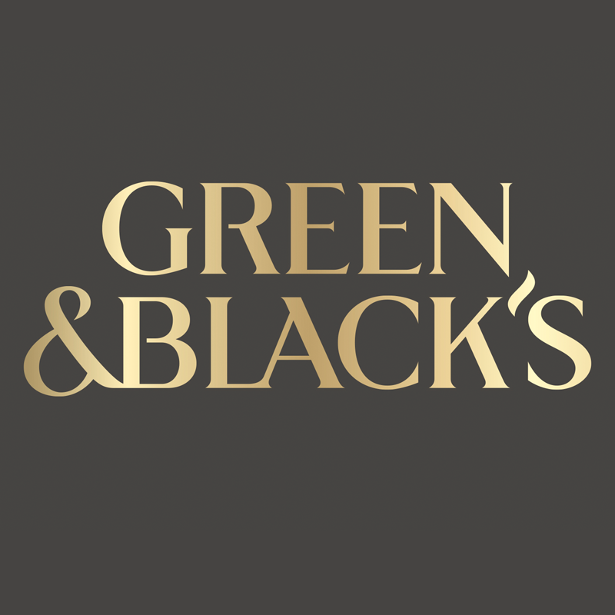 CELEBRATE THIS FESTIVE SEASON WITH GREEN & BLACK'S
GOOGLE+ | TWITTER | FACEBOOK | INSTAGRAM
This Christmas, unwind with the new Organic Advent Calendar and Organic Gifting Collection from Green & Black's
Add some decadence to a loved one's Christmas this year with the Green & Black's Organic Gifting Collection. From Green & Black's new Organic Advent Calendar to the Organic Miniature Bar Collections, there is sure to be a chocolate treat to suit every taste, enticing chocolate lovers all over the country.
New to 2019
Green & Black's Organic Advent Calendar
This December, treat yourself to Green & Black's new Organic Advent Calendar. Enjoy five different flavours of bite-size chocolates from the famed Organic range, including; rich organic chocolate with soft ginger pieces that burst with flavour, to decadent dark chocolate made up of 70% cocoa, prized for its wonderful complexity and great depth of cocoa flavour. Find your favourite flavour this Christmas and enjoy moments of utter bliss each day in the lead up to Christmas. 360g/RRP £12.99.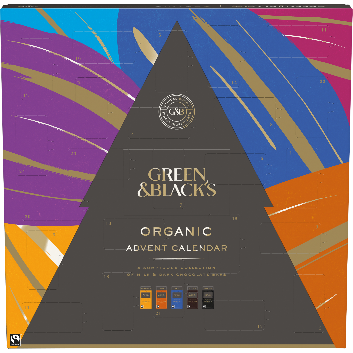 Green & Black's Organic Treat Collection
Perfect for… stocking fillers
Treat a loved one this Christmas with Green & Black's Organic Treat Collection. Featuring six specially selected 15g miniature bars from the Organic range, including Organic Milk chocolate with delicate flakes of Sea Salt, to the rich and complex flavours of the trademark Dark 70%, the Organic Treat Collection is the ideal stocking filler – give alongside a bottle of wine for an even more sophisticated gift. 90g/RRP £3.49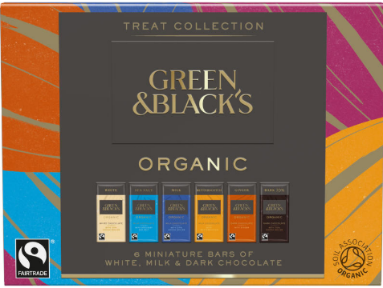 Green & Black's Organic Classic and Milk Miniature Bar Collections
Perfect for… Secret Santa
Delve into Green & Black's Organic Classic and Milk Miniature Bar Collections this Christmas and spoil your Secret Santa. These little bars of joy are perfect for dark and milk chocolate enthusiasts everywhere.
Organic Classic Miniature Bar Collection
Twelve Green & Black's Organic 15g Miniature Bars, from the balanced, bittersweet dark chocolate, to fiery ginger, and the crunchy satisfaction of almond. 180g/RRP £6.99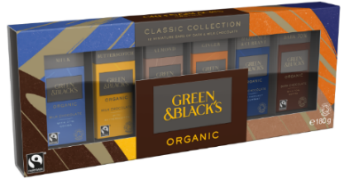 Organic Milk Miniature Bar Collection
Twelve Green & Black's Organic 15g Miniature Bars including creamy White chocolate, made from Madagascan vanilla, classic smooth Milk chocolate, and the delicious Butterscotch bar, with rich, sweet toffee notes. 180g/RRP £6.99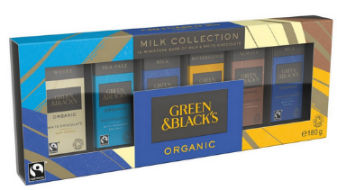 Green & Black's Organic Tasting Collection
Green & Blacks Tasting Collection
Perfect for… gifting to that special someone
This Christmas, explore the range of Green & Black's flavours with the Organic Tasting Collection, the ultimate gift for that special someone. Open the box to find 24 miniature bars of pure decadence; from full-flavoured Milk to creamy White with Madagascan vanilla, chocolate lovers across the country can enjoy a moment of indulgence this festive season with the Green & Black's Organic Tasting Collection. 395g/RRP £12.99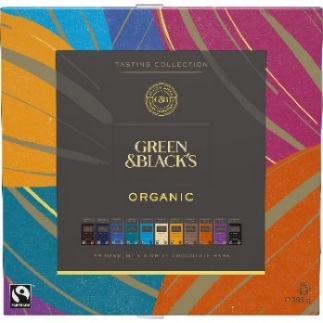 Green & Black's Velvet Edition Chocolate Assorted Collection Box
Perfect for… a gift for him or her

The Green & Black's collection of Velvet Edition 70% dark chocolate bars, elegantly presented in a stylish gift box, make the perfect present for chocolate aficionados everywhere. With exceptionally smooth dark chocolate, in flavours ranging from Salted Caramel to fruity Raspberry and crunchy Hazelnut, the Collection Box is bound to take pride of place under the Christmas tree. 360g/RRP £12.00. Available to order on greenandblacks.co.uk.

Green & Black's Organic Connoisseur Collection
Perfect for… the ultimate chocolate connoisseur
This selection of the famous Green & Black's bars comes alongside pairing notes and recipes to complement your favourite flavour. Gift this at a dinner party to the ultimate chocolate connoisseur this festive season, and turn the evening into a pairing experience, taking cues from the Tasting Wheel provided in the box, the ultimate 'cheat sheet' for pairing food and drink with chocolate. 540g/RRP £17.99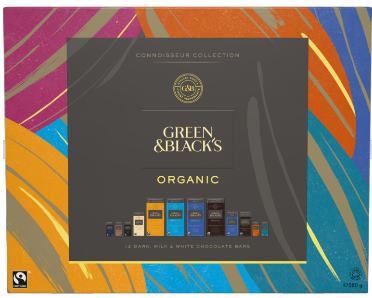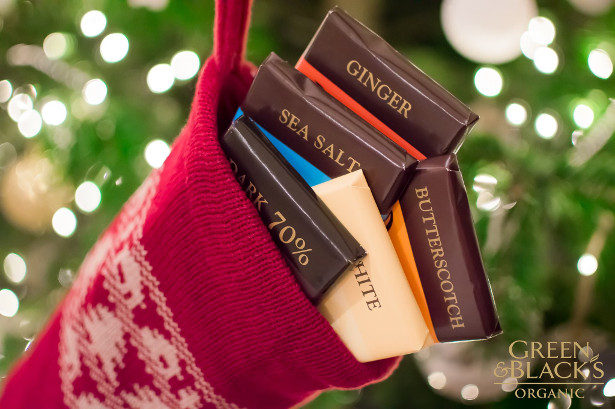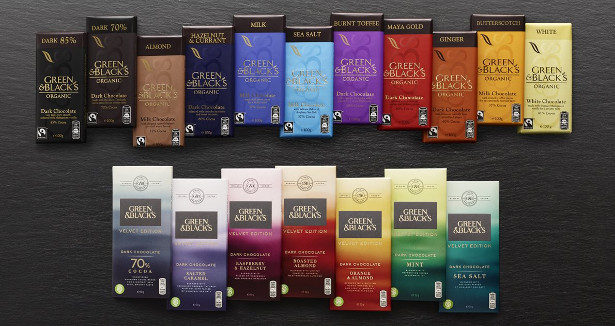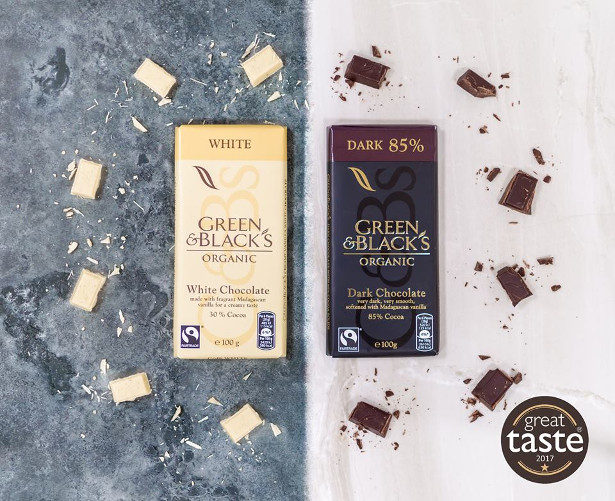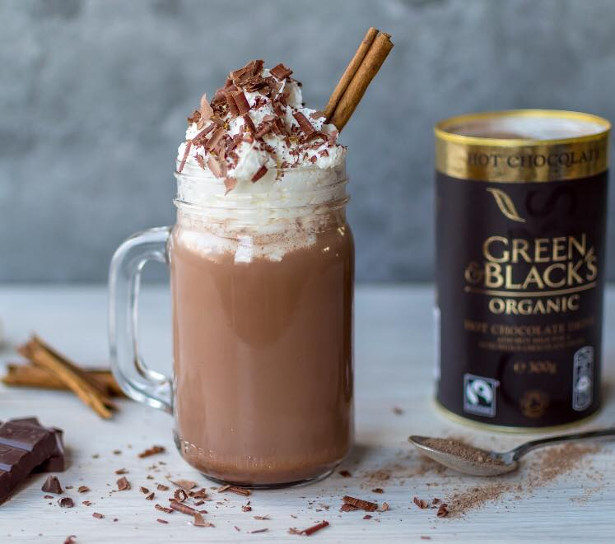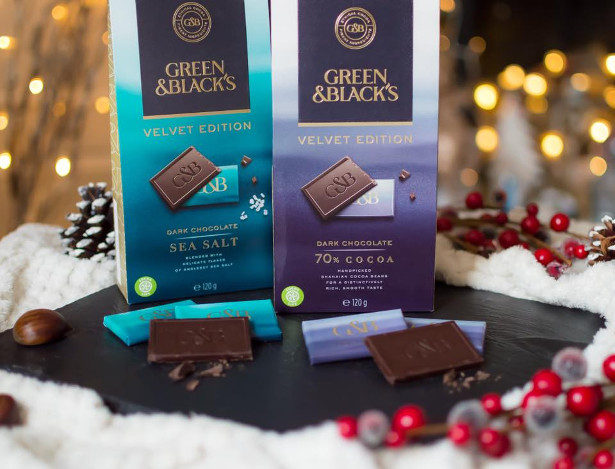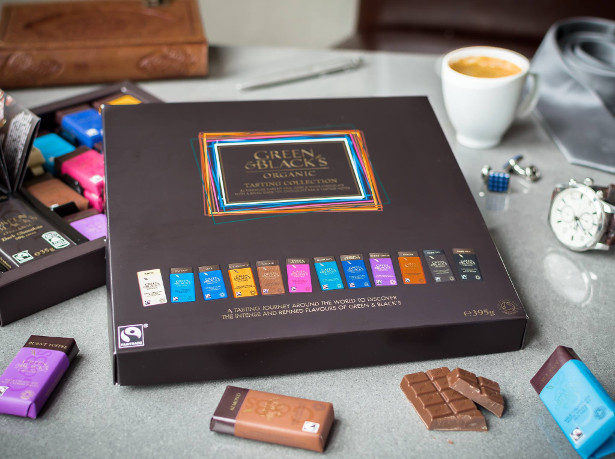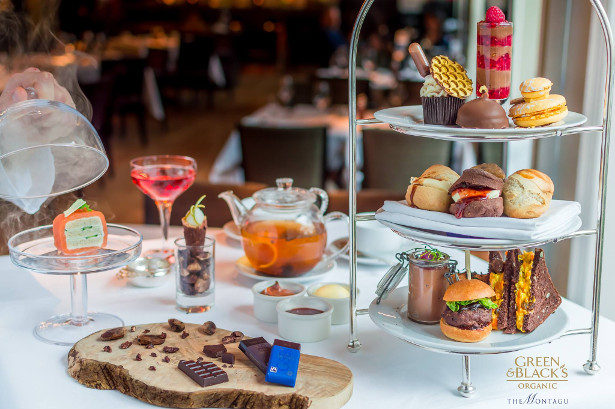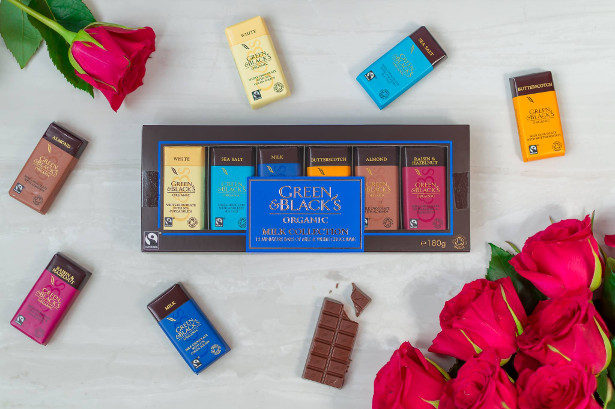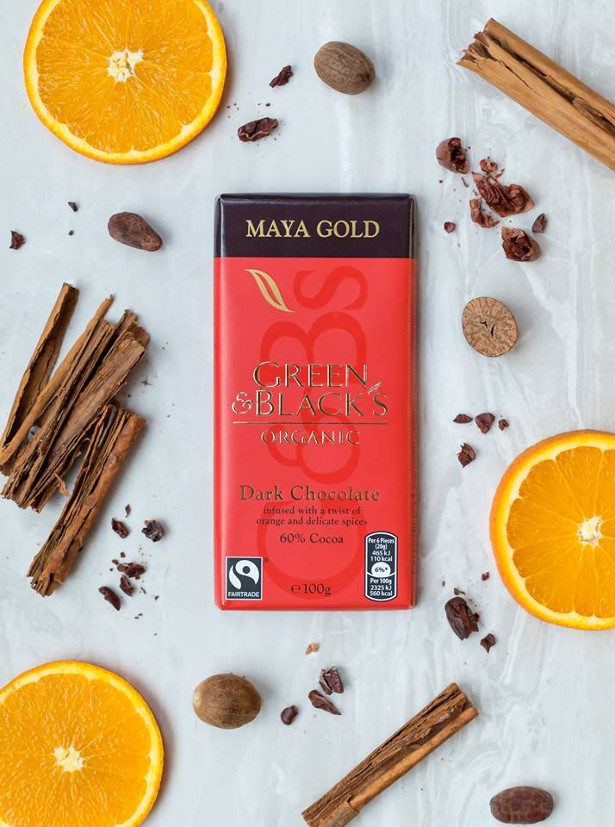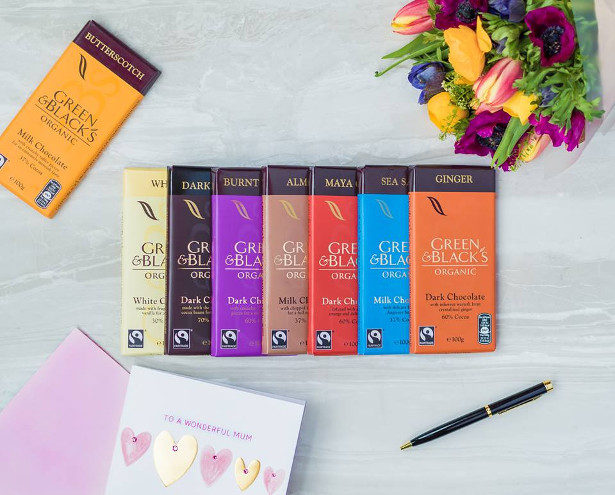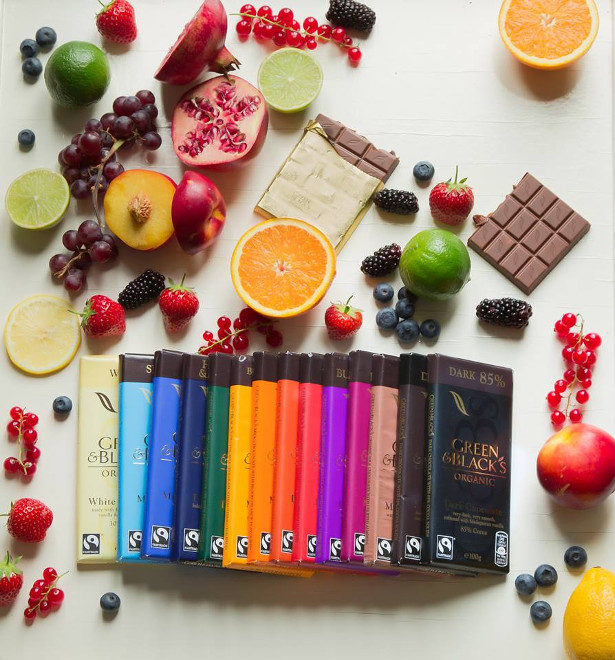 Chill Time = Best Gift of All SleepPhones® combine award winning tech with ASMR content!
FACEBOOK | TWITTER | INSTAGRAM | PINTEREST | YOUTUBE
Greetings!
Everyone could use more chill time–and that's especially true around the holidays.
AcousticSheep the inventors of the world's most comfortable headphones for sleeping, have a brand new product !
It's called SleepPhones®: ASMR Edition, and it combines their award-winning headphones technology with eight hours of unique ASMR content.
What the Heck is ASMR?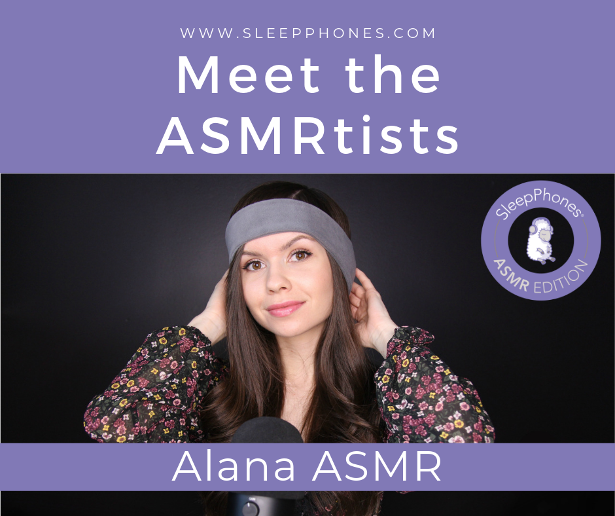 ASMR stands for Autonomous Sensory Meridian Response. An exact definition is difficult, but ASMR involves soothing sensations triggered by equally soothing stimuli. Common sensations including tingling, relaxation, and sleepiness, while common triggers include whispering, tapping, and crinkling paper.
It may sound a little out there, but it has a huge (and fast growing) following. Some of its famous fans include Cardi B, Ashton Kutcher, and Zoë Kravitz. (Zoë even did an ASMR SuperBowl commercial!).
About SleepPhones®: ASMR Edition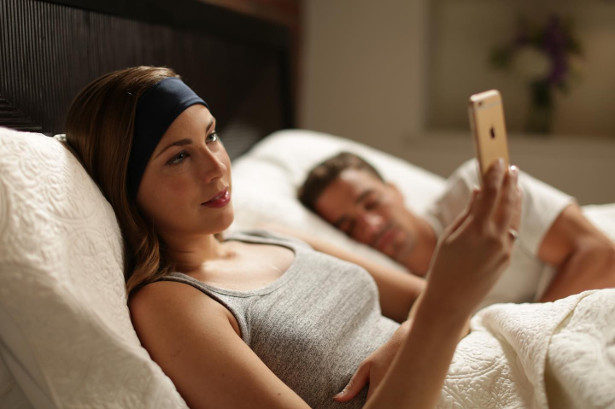 SleepPhones®: ASMR Edition are the first headphones to come preloaded with deeply relaxing ASMR content. They feature tracks from 16 popular ASMR artists with a combined following of 2.4 million YouTube subscribers. SleepPhones®: ASMR Edition is based off the design of SleepPhones®–the "pajamas for your ears" that have sold more than one million units worldwide.
You are able to buy SleepPhones®: ASMR Edition on sleepphones.com retail price of $99.95.
Chill Time = Best Gift of All
In addition to SleepPhones®: ASMR Edition, we also offer a full suite of SleepPhones® models. They include:
SleepPhones® Classic: Our original model. Corded, connects to phones, mp3 players, and more.
SleepPhones® Wireless: Our most popular model. Wirelessly connects to any Bluetooth® enabled device.
SleepPhones® Effortless: Our most advanced model. Features wireless connectivity along with convenient induction charging.
There are few among us who wouldn't benefit from extra R&R.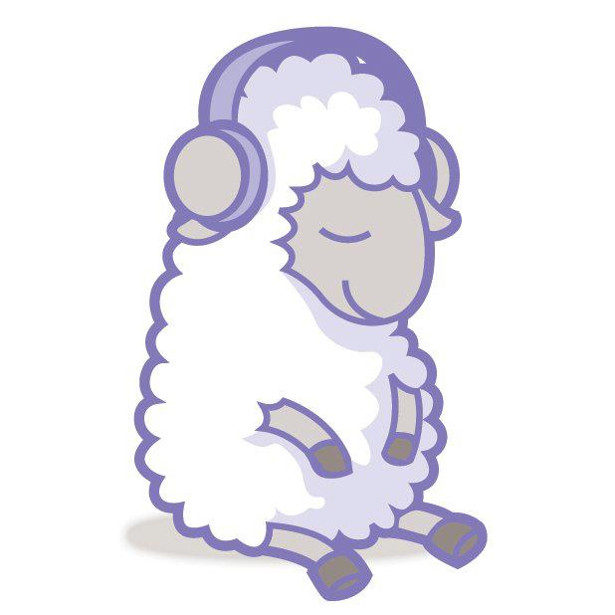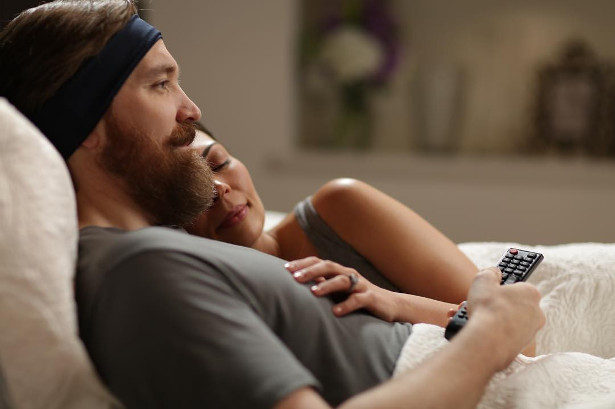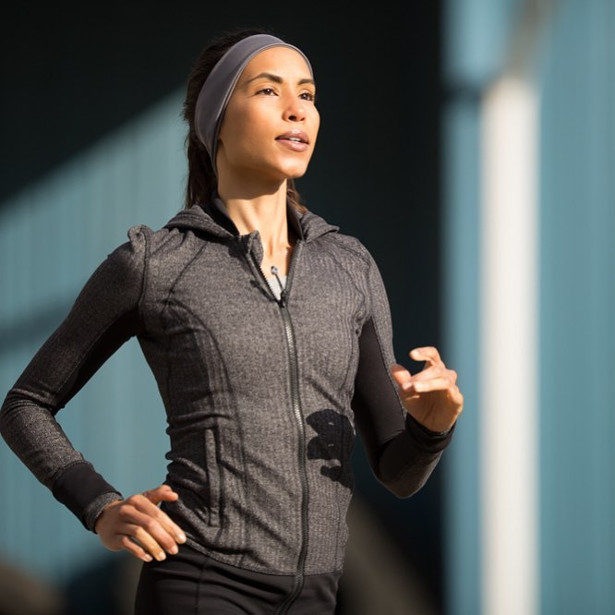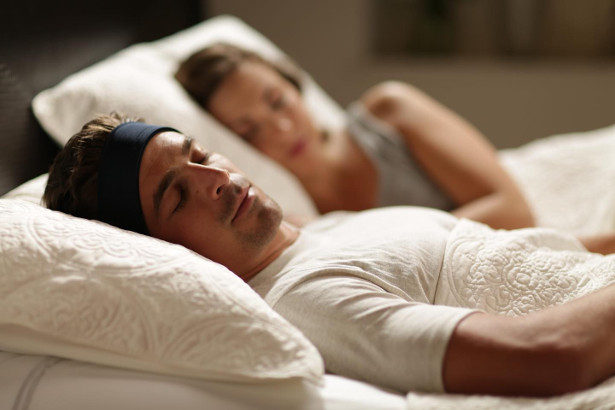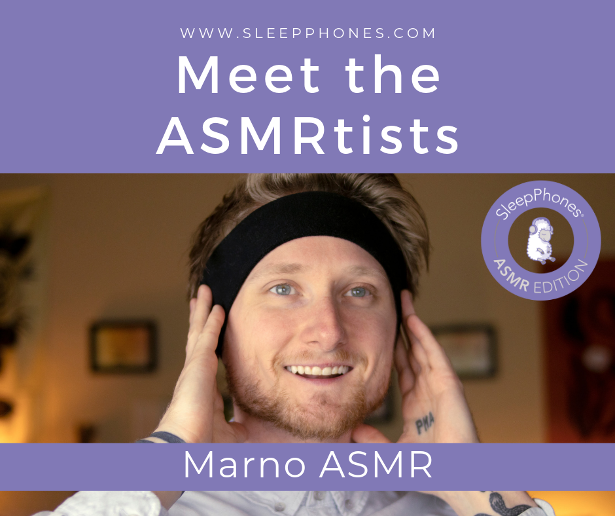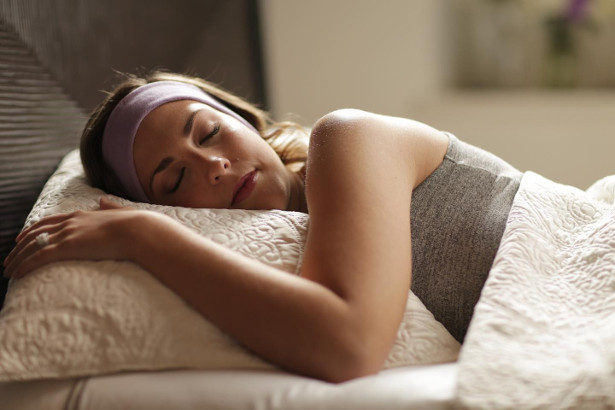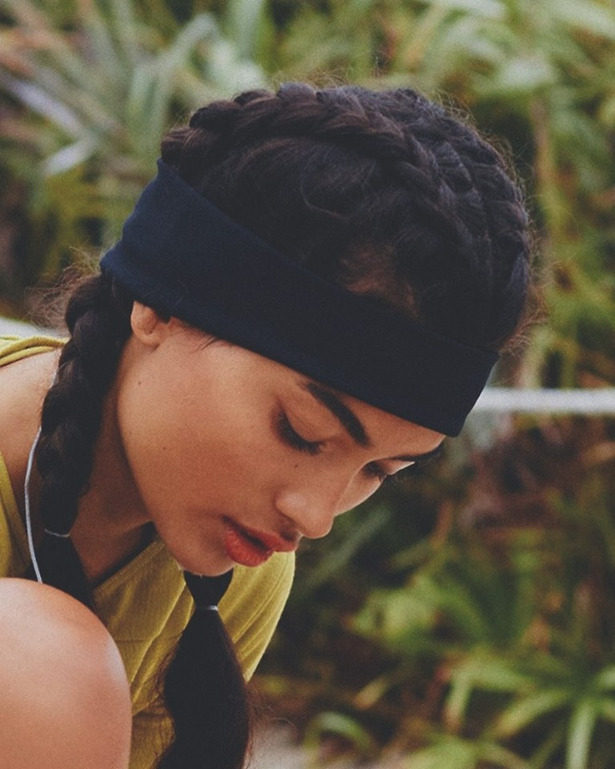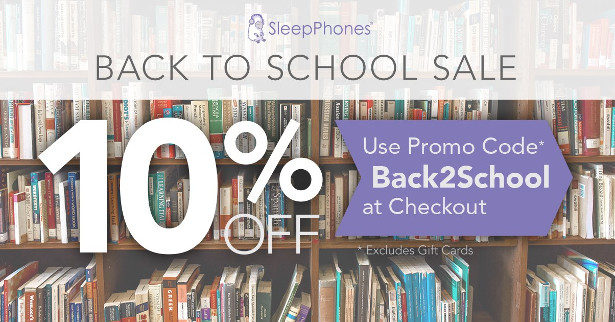 Rascals brings new challenges and adventure with The Crystal Maze Eastern Zone Mini Game
Delve into the ancient realm packed with an all-new set of mental, mystery, skill and physical games.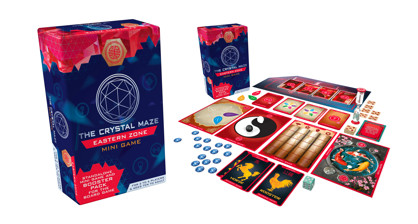 Rascals, the makers of the Mr & Mrs Board Game and The Crystal Maze Board Game is pleased to announce the release of The Crystal Maze Eastern Zone Mini Game. This special themed edition coincides with the unveiling of the all new zone: The Eastern Zone on the hit Channel 4 show, inspired by the historic art, architecture and monuments of East Asia. It's the first time a new realm has been added to the format since the 1990s.
Players pit their wits against friends and family with this all-new set of skill, physical, mystery and mental challenges designed with replay-ability in mind, so they can be enjoyed again and again.
This special themed edition can be played independently or used as a booster pack of contents for The Crystal Maze Board Game (sold separately) adding the new zone to the big adventure.
Suitable for ages 10 to adult and for 2 or 6 players, The Crystal Maze Eastern Zone Mini Game is sure to challenge and excite even the bravest of adventurers with success being rewarded in the shape of precious time crystals just like in the TV show.
Whether a player is challenging themselves with mind-bending mental puzzles or a physical trial, the game has something for everyone.
The Crystal Maze Eastern Zone Mini Game will be available from September 2019 at Next, WH Smith and Amazon with pricing TBC
The Crystal Maze Board Game is available now from John Lewis, WH Smith and Amazon.
High Resolution imagery of both games can be found here
More information on the Eastern Zone can be found here
For 2 to 6 players
Ages 10 to adult
Contents:
Game board
4 × Game sign cards
Eastern Zone symbol card
Sand timer
Rules
Maze Master's manual
24 × Crystals
Mental/Mystery Game base
20 × Mental Game symbol tiles
5 × Mystery Game lotus petals
12 × Mystery Game cards
Skill/Physical Game base
Dice
12 × Physical Game zodiac cards
2 × Plastic balls
About Rascals
Rascals are the makers of the Mr & Mrs game based on the hit TV show, The Really Nasty Horse Racing Game and The Crystal Maze Board Game. Rascals' development team has many years' experience in the toy and game industry, working with some of the biggest selling game brands of all time, including Trivial Pursuit and Who Wants to Be a Millionaire?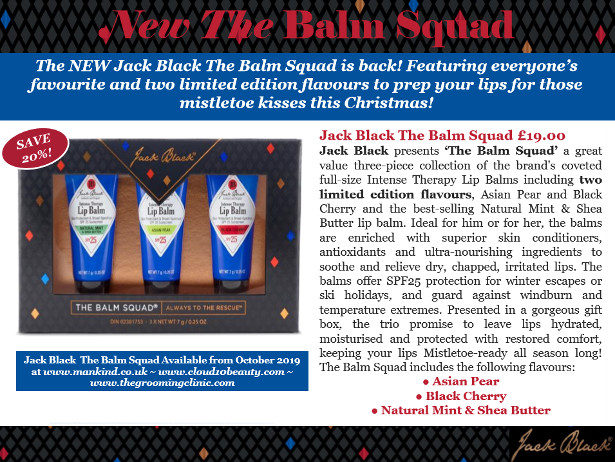 Christmas Best-Sellers

Sherlock Holmes: The Definitive Collection
By Arthur Conan Doyle
Narrated by Stephen Fry
A lifelong fan of Doyle's detective fiction, Fry has narrated the complete works of Sherlock Holmes – four novels and five collections of short stories. And, exclusively for Audible, Stephen has written and narrated nine insightful, intimate and deeply personal introductions to each title.
New York Times: "The pairing of Fry and Holmes is a bit of a marriage made in heaven."
BuzzFeed: "Sherlock Holmes. Narrated by Stephen Fry. Need I say more? Honestly though, what a perfect way to get away from it all while you're cooking dinner, commuting, or tidying up this weekend."
Jane Eyre
By Charlotte Bronte
Narrated by Thandie Newton
Following Jane from her childhood as an orphan in Northern England through her experience as a governess at Thornfield Hall, Charlotte Brontë's Gothic classic is an early exploration of women's independence in the mid-19th century and the pervasive societal challenges women had to endure.
AudioFile: "Narrator Thandie Newton gives a delightful performance of this beloved classic. She delivers the voice of Jane from childhood to adulthood with elegant conviction, breezing through the dense sentences as if they were part of a contemporary novel."
The Great Gatsby
By F. Scott Fitzgerald
Narrated by Jake Gyllenhaal
F. Scott Fitzgerald's classic American novel of the Roaring Twenties is beloved by generations of readers and stands as his crowning work.
The Odyssey
By Homer
Narrated by Claire Danes
The first great adventure story in the Western canon, The Odyssey is a poem about violence and the aftermath of war; about wealth, poverty, and power; about marriage and family; about travellers, hospitality, and the yearning for home.
Alice's Adventures In Wonderland
By Lewis Carroll
Narrated by Scarlett Johansson
One hundred and fifty years after its original publication, Alice's Adventures in Wonderland remains one of the most widely read, deconstructed, referenced, and reinterpreted works of Western fiction. Golden Globe nominee Scarlett Johansson (Lost in Translation, Girl with a Pearl Earring) brings a palpable sense of joy and exuberance to her performance of Lewis Carroll's enduring classic.
AUDIBLE ORIGINAL PODCASTS
West Cork
Created by Sam Bungey and Jennifer Forde
This much we do know: Sophie Toscan du Plantier was murdered days before Christmas in 1996, her broken body discovered at the edge of her property near the town of Schull in West Cork, Ireland. The rest remains a mystery.
The Times: "Is West Cork the new Serial? No, this murder mystery is far better."
Marie Claire: "A captivating investigative feature that fans of Serial and Making A Murderer will devour."
The Butterfly Effect
Created by Jon Ronson
Join best-selling author Jon Ronson as he traces the story of one very strange butterfly effect: What happened after a teen in Brussels figured out how to make porn free and easily accessible on the internet.
The Guardian: "It makes for a gripping listen, a story that unfolds in a madly unpredictable way."
Financial Times: "The Butterfly Effect has the same level of detail and widescreen storytelling that you would expect from a television documentary."
Where Should We Begin?
Created by Esther Perel
Featuring consensually recorded counselling sessions, Belgian therapist and TED alum Esther Perel walks her clients through the ways in which relationships can break down, play out and build back up again. This bold experiment in intimacy, offers listeners the chance to eavesdrop on the failing relationships of real couples.
Vogue: "Provocative, intriguing, and insightful all at once."
The New Yorker: "Refreshingly bold and optimistic."
The Beautiful Brain
Created by Hana Walker-Brown
A four-part investigative documentary from multi-award winning producer Hana Walker-Brown, The Beautiful Brain looks at the devastating effects of Chronic Traumatic Encephalopathy (CTE) – a degenerative brain disease found in people who've suffered severe or repeated blows to the head.
Sunday Times: "I can't stop thinking about its core message … The breadth of argument and depth of detail are remarkable."
Financial Times: "Thoughtful, compelling and frequently hard-hitting."
Observer: "Essential listening."
Sue Perkins' Earpedia: Animals
Created by Sue Perkins
Former Bake Off host, passionate animal lover and comedian Sue Perkins, is our indispensable guide to the animal kingdom. Join her on a comical, insightful and, at times, shocking nature trail around the world.
Sunday Times: "Animal Heaven"
The Sun On Sunday: "Hilarious"
PERFECT FOR HARRY POTTER FANS
Harry Potter Books 1 – 7
By J K Rowling
Narrated by Stephen Fry
A storytelling phenomenon, narrated by national treasure and BAFTA-nominee Stephen Fry.
The Times: "A marriage made in heaven, Stephen Fry reading Harry Potter."
Harry Potter: A History Of Magic
By Pottermore Publishing
Narrated by Natalie Dormer
Available exclusively in audio. Harry Potter: A History of Magic reveals some of the hidden stories behind real-world magic and explores some of J.K. Rowling's magical inventions alongside their folkloric, cultural and historical forebears.
Fantastic Beasts: The Crimes of Grindelwald – Makers, Mysteries and Magic
By Pottermore Publishing and Hana Walker-Brown
Narrated by Dan Fogler, Eddie Redmayne, Jude Law and others
Quidditch Through The Ages
By Pottermore Publishing
Narrated by Andrew Lincoln