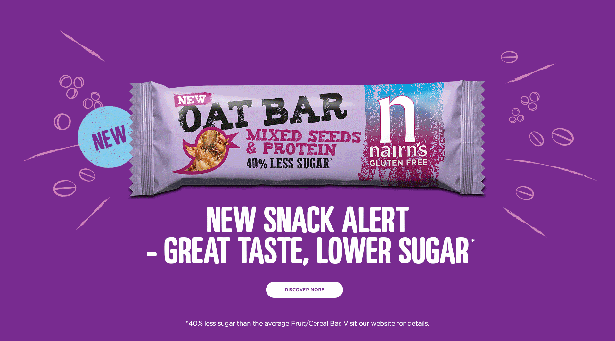 Get the goodness of oats, on-the-go:
Introducing the NEW Oat Bar from Nairn's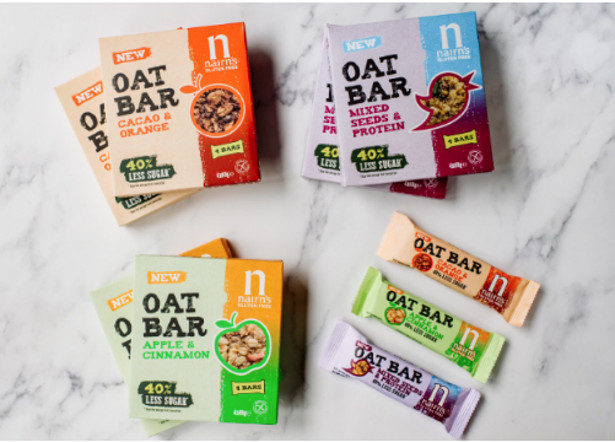 TWITTER | FACEBOOK | YOUTUBE | INSTAGRAM
Time to up your snack game, with the brand new Oat Bar range from Nairn's!
Harnessing the power of wholegrain oats, these gluten-free, flapjack-style snacks contain 40% less sugar than the average fruit or cereal bar, with no compromise on taste. They're vegan friendly too.
Nourishing and wholesome, each bar is made with a handful of natural ingredients and over 40% oats, meaning you get the nutritional benefits of oats with every bite. Thanks to their slow energy release and high fibre content, oats can help you feel fuller for longer, so each delicious Nairn's Oat Bar will help leave you energised and sustained throughout the day.
Can't wait to try them? Good news! There are three deliciously moreish flavours to choose from:
Apple & Cinnamon – Made with real red apple pieces and lightly spiced with cinnamon, this sweet treat is a delicious mid morning pick-me-up
Orange & Cacao – The winning combination of chocolate and orange doesn't fail to impress when mixed with wholegrain oats, the healthy alternative for all the chocoholics out there
Mixed Seeds & Protein – Perfect for pre or post gym, this seeded version has more of a crunch, and the added bonus of being a source of protein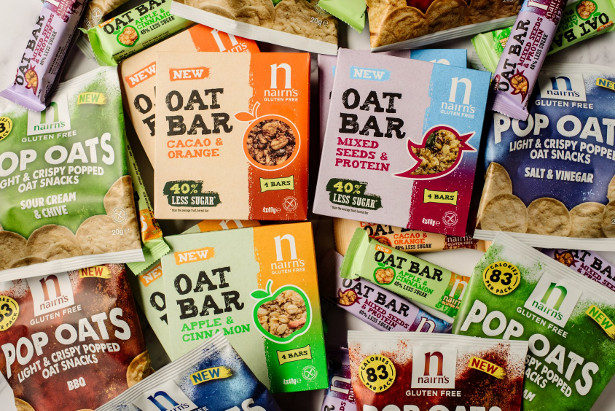 Nairn's has been championing gluten-free products for over a decade, and with each latest innovation they prove why they are the UK's number 2 Gluten-Free brand. This newest addition is no exception! Deliciously moist, 40% less sugar than other fruit and cereal bars and boosted with oaty goodness, the Oat Bar range from Nairn's is the ultimate healthy snack for on the go. Perfectly portioned in a 40g size, they can be enjoyed any time of day, and will help keep you going till your next meal. The mixed seeds & protein bar won the silver award for bars in the 2019 FreeFrom Food Awards.
The health benefits of Nairn's Oat Bars at a glance:
Lower sugar content – compared with 170 products on the market, they have 40% less sugar than the average fruit/cereal bar
Under 170 calories
Natural ingredients
High percentage of gluten-free wholegrain oats
High fibre
No preservatives, additives or artificial ingredients
Suitable for coeliacs
Suitable for vegans
The Nairn's Oat Bar range are available from Waitrose, RRP £0.75p per 40g bar.
£2.50 for a multipack (4x 40g).