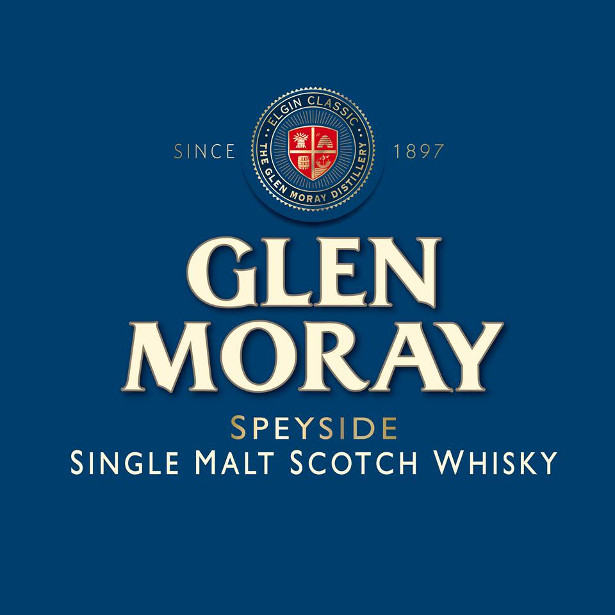 Glen Moray Distillery adds to the Elgin Heritage Collection with the launch of Glen Moray 21-Year-Old Portwood Finish Single Malt Whisky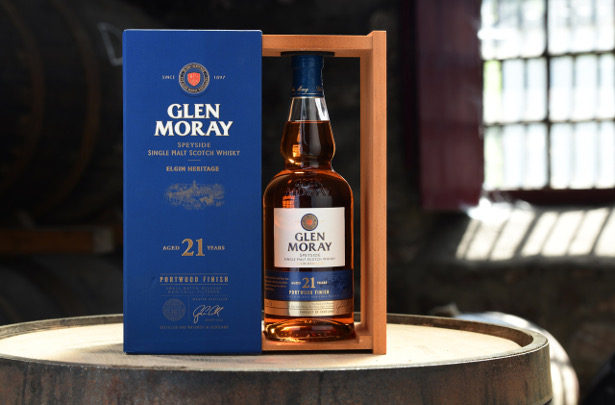 Glen Moray Distillery is launching today its latest addition to the Glen Moray Elgin Heritage Collection: Glen Moray 21-Year-Old Portwood Finish Single Malt Whisky at the Whisky Fringe Festival 2019 in Edinburgh.
It is a perfectly executed Port finished single malt which combines the spicy sweetness from the ex-bourbon casks and the rich wine flavours which develop from the authentic Port casks imported from Portugal.
Graham Coull, Master Distiller Glen Moray Distillery, was interested in the interaction of the spirit with the Port cask towards the end of maturation, which is the 'icing on the cake' for Glen Moray 21-Year-Old Portwood Finish Single Malt Whisky. The whisky does not disappoint and is multi-layered and seriously smooth.
"Glen Moray 21-Year-Old Portwood Single Malt Whisky is the perfect balance of American oak and Port flavours", says Graham, "Immerse yourself in what is a wonderfully complex dram".
It will be available to purchase during the Whisky Fringe Festival 9th – 11th August where visitors to this famous event will have the opportunity to sample Glen Moray's latest single malt at Royal Mile Whiskies
Tasting Notes:
Nose: intense berried fruits smothered in creamy vanilla, rich caramel and fresh baked gingerbread.
Taste: beautifully balanced and full of character. Blackcurrant and liquorice dominate in the first instance, then chewy caramel toffee and chilli infused chocolate come to the fore. A real taste sensation.
Finish: rich and satisfying. Dark chocolate and caramelised raisins linger on the tongue long after the last sip is taken.
RRP: £125
ABV: 46.3% ABV for a 70cl bottle
Available from the 9th – 11th August exclusively from Royal Mile Whiskies, in-store and online at royalmilewhiskies.com, and all good wine and spirit retailers thereafter.