HOW TO UP YOUR CYCLING STREET CRED: EXPERT ADVICE FROM PROFESSIONAL CYCLIST, RAYA HUBBELL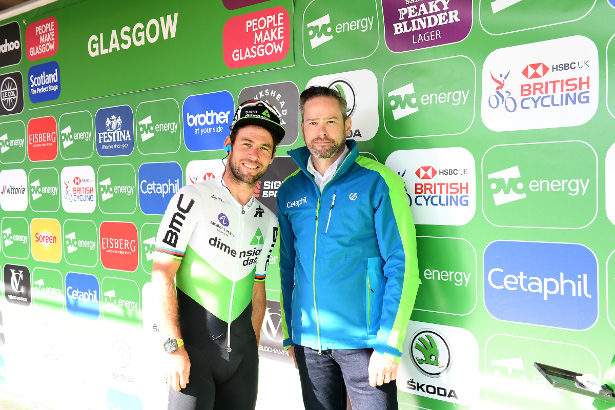 To celebrate the UK's leading cycling race, the OVO Energy Tour of Britain 2019, and Cetaphil's involvement in the event, cycling coach, influencer and Cetaphil Ambassador, Raya Hubbell, shares her expert advice on how to improve your performance when cycling whether it be for fitness, pleasure or competition.
From nailing your nutritional know-how, to keeping motivated through fitness apps, right down to how to protect your skin, Raya's tips will help accelerate you from beginner to pro in no time.
STARTING OUT If you're cycling for fitness or competitions, understanding the intensities, pressures and physiological demands that are placed on your body are key. It's important to never compare yourself to others, but instead set out your own plan of how to increase fitness and tone your body, helping set yourself up to compete or train correctly.
Prioritising routine is also an important step; waking up at the same time every morning to train or exercise will help introduce this into your life and release endorphins setting you up for a great productive day.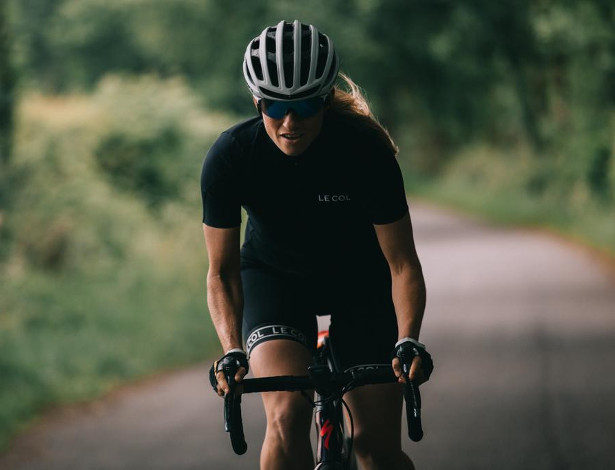 TRAINING Fitness apps such as Wahoo Fitness will help with recording and monitoring your training, whereas Strava will track fitness and allow you to plot your routes so you can share your training with others, encouraging healthy competition to reach your goals.
Most importantly you need to learn to listen to your body. When it feels as though you need a break, take one. Rest days are just as important as training days as the body only improves and adapts when taking a break, so ensure you have at least one a week.
KEEPING MOTIVATED If cycling for pleasure, find new routes and explore the countryside. It's a great way to see the world.
When training, find partners, as cycling with others will help add fun to your training and most importantly keep you motivated to continue. The social side of cycling is a key reason many get involved with the sport, so don't forget this when setting off to train.
Healthy competition with others and yourself is good for you and will help you notice improvement faster. If you don't have others to train with, pick a stretch to regularly train on and try to beat your time on that route.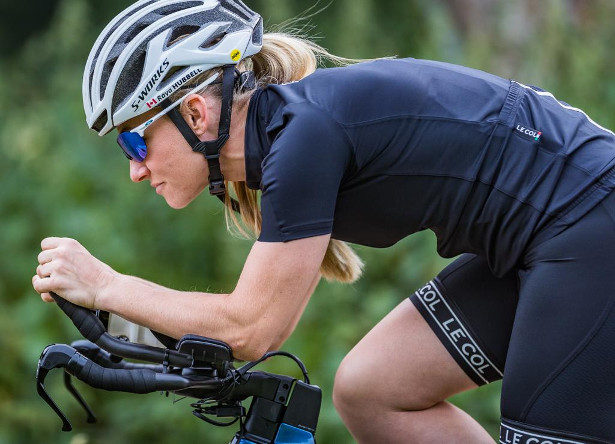 NUTRITION Eating properly before any type of cycling could make the difference between riding your best or running out of steam.
If competing, ignore that pre-race anxiety knot in your stomach that stops you from feeling hungry, if you are planning to be on the bike for a while the body needs to convert food into energy.
If you have no stored carbohydrates or depleted fuel stores you may feel like you're hitting a wall when training or during a race.
Carbs can come in the form of grains, fruit and vegetables, so it is key to fuel up, but ensure to reduce your fat intake as this can inhibit the conversion of your carbs to energy.
SKINCARE Whether you're cycling for pleasure, fitness, or sport, ensuring you're comfortable will aid your performance and enjoyment, and being comfortable in your skin is a good place to start.
Having a set skincare routine will help ensure your largest organ, the skin, is as well conditioned as the rest of your body when following a set training plan.
Cycling can take its toll on your skin, which can easily dry out in harsh weather conditions. After every training session I use Cetaphil Moisturising Lotion (RRP £8.99*) to ensure my performance is never hindered by dry skin.
The Cetaphil Gentle Skin Cleanser (RRP £8.99*) is always in my sports bag to clean off sweaty residue and dirt after a race or training session. Training for a triathlon can involve swimming in chlorinated pools or lake water. A good post workout cleanse is so important to clean the skin and wash away any impurities.
Even if outdoors for a short time or a lengthy training session, it's key to wear SPF, helping avoid sun damage. Cetaphil's Daily Defence facial moisturiser is a great every day moisturiser with SPF50+ (RRP £12.99*) that absorbs quickly and hydrates the skin while protecting it from the elements.
This year, Cetaphil is the OVO Energy Tour of Britain Points Jersey Partner, proudly sponsoring the points jersey awarded to the most consistent finisher at Britain's biggest and most prestigious cycling race. For more information visit: www.tourofbritain.co.uk/cetaphil-become-ovo-energy-tour-of-britain-points-jersey-partners