I LOVE MCR® STRAWBERRY JAM GIN
I LOVE MCR® UNVEILS NEW JAM GIN IN AID OF THE MAYOR'S CHARITY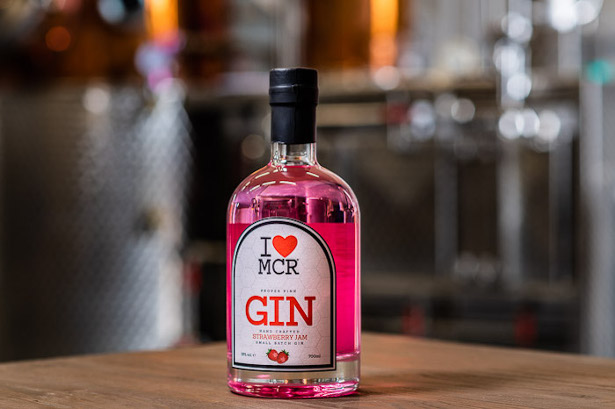 FACEBOOK | INSTAGRAM | TWITTER | YOUTUBE
I Love MCR® has unveiled a pink Strawberry Jam Gin, in partnership with Mancunian jam connoisseurs, F. Duerr & Sons Ltd.
This 'Proper Pink' Strawberry Jam Gin (38% ABV) is hand-crafted in small batches at the City of Manchester Distillery in the heart of Manchester flavoured with a Duerr's classic strawberry jam.
The craft I Love MCR® Gin is created in a custom made copper still (the Rolls-Royce of stills), infused with botanicals Juniper, Angelica and Orris and a bespoke Duerr's jam. The result is a sweet and sticky, strawberry jam flavoured gin that is great paired with Double Dutch tonic or as part of a summer cocktail.
The Duerr's jam is a specially made, bespoke jam which has been created to perfectly complement the other ingredients and quantities in the still. It packs in 66% fruit content for a summery, strawberry burst of fruity flavour.
I Love MCR® Strawberry Jam Gin has been distilled and bottled exclusively for I Love MCR® at the City of Manchester Distillery, 21 Red Bank, Manchester M4 4HF.
Duerr's of Wythenshawe are one of the oldest family-owned jam makers in England and have been making quality preserves to their family recipes since 1881.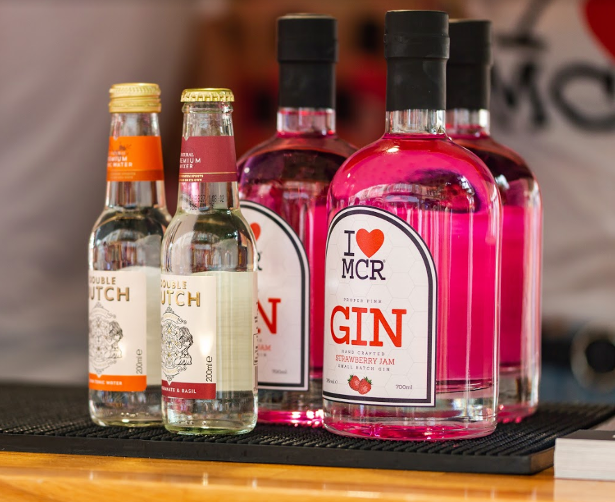 Richard Duerr, Sales and Marketing Director says "We pride ourselves on making jams which are full of flavour in the city we love. We are delighted to have been approached by I Love MCR® to create a special Manchester jam for this special gin. We hope to build this relationship and continue to celebrate the vibrancy and creativity of this great city."
The official launch of the gin will be at held at Manchester's King St. Festival on the 1st and 2nd June 2019. The team from I Love MCR® will have their own bespoke mobile cocktail bar provided and hosted by experts, Dovetail Drinks, and stall (near El Gato Negro) with a mixologist serving gin cocktails made from the new product.
I Love MCR® is the city brand and trusted symbol of civic pride adopted by Manchester, championing community, culture, diversity and unity.
The gin will be available from the I Love MCR® online shop on 25 April 2019 for just £29.00 38%ABV. ilovemanchester.com/shop.
You can also find the gin at retail stores House of Fraser, Harvey Nichols Manchester, Selfridges, Ancoats General Store and Tipples of Manchester. Bars stocking the gin will be announced periodically on social media. Follow @ILoveMCR on Facebook and Twitter and @ilovemanchester on Instagram.