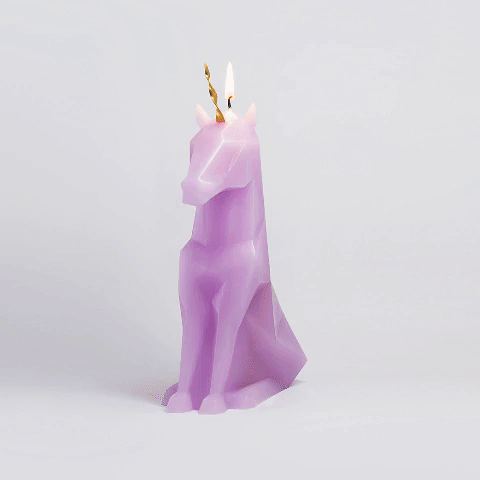 BOOK! NOW AVAILABLE >> CUTTING-EDGE SCIENCE Author Colin Barras >>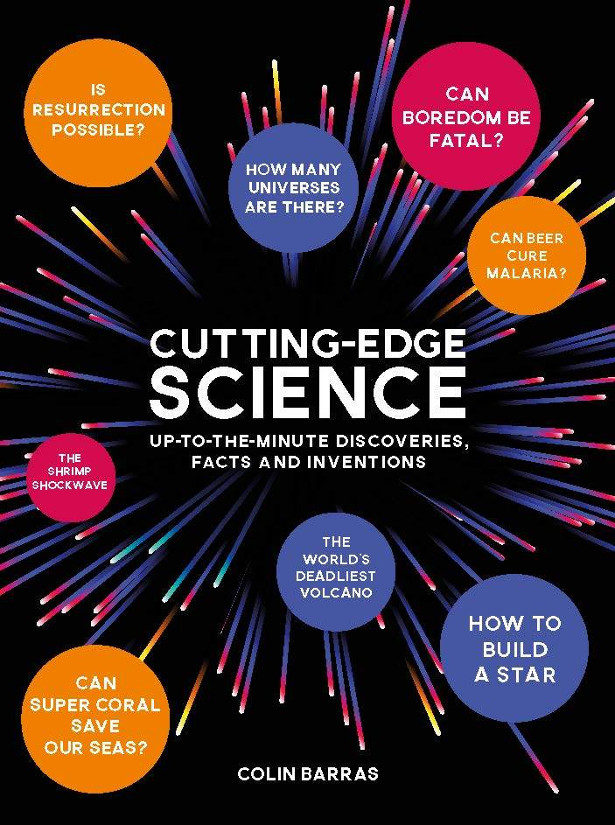 FACEBOOK | TWITTER | INSTAGRAM | YOUTUBE
How did the atom bomb help save the elephant? Have we found the secret to eternal youth? Could a parasite be manipulating you right now?
This dazzling collection of stories reveals the key recent breakthroughs in science, across all fields. Inside you will meet the killers lurking in Earth's ice, the super-coral that could save our seas and the neuroscientists hunting ghosts. You will travel beyond our galaxy to worlds where the sun sets twice, and beyond our time to a future where the Internet is unhackable and chickenosaurs roam the land.
Divided into sections covering physics, space, humanity, the brain, plants and animals, and linking stories from different fields, Cutting-Edge Science offers a boundless journey of discovery for anyone with a passion for the world around them. Prepare to be shocked and amazed on every page.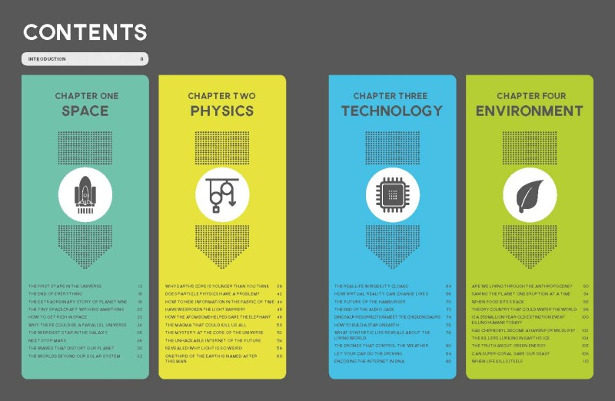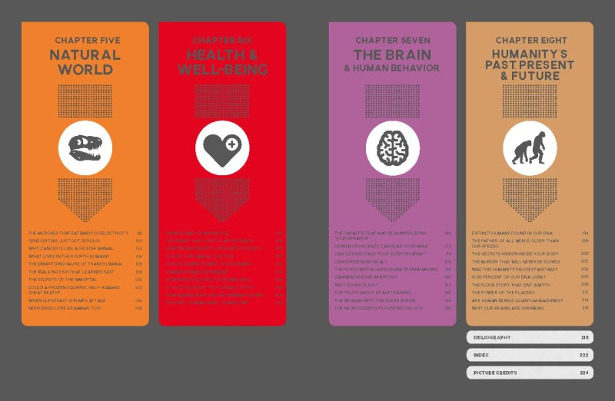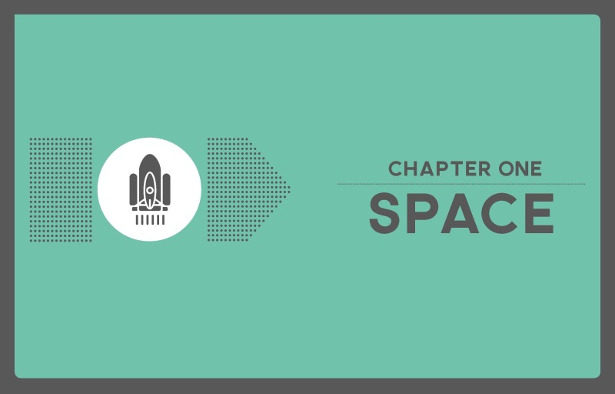 LET'S GO ON AN ADVENTURE!
Inspire Your Little Explorers This Summer

Party Camera – £14.95 • Ladybird Binoculars – £14.95
With young explorers in mind, these fun ladybird binoculars and party camera from Le Toy Van are sure to be the toys your little one will want to pack for every adventure this summer.
Take them to the park, to the beach or even on a safari with wooden animals – these toys are perfect for little aspiring photographers and adventure seekers to take a look at the world in a different way, with the moving kaleidoscope lenses.
Even better – the camera will let their imagination turn into reality with the 'push down' button and carry strap!
Made from natural and solid smooth rubber-wood and finished in bright water-based painted colours, these toys encourage creative long-lasting play.
Le Toy Van – letoyvan.com
Alton Towers Resort reveals 2019 Scarefest line up – and it's bigger, better and spookier than ever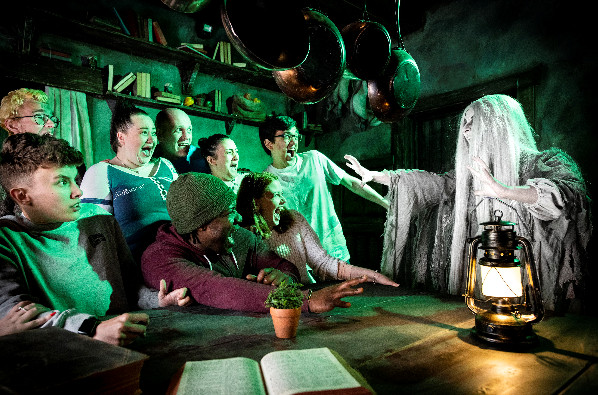 Alton Towers Resort will transform into the ultimate Halloween destination as its award-winning event, Scarefest, returns for 2019 with three major new attractions.
Care for MORE scares in the Alton Towers Dungeon this Halloween?
The brand new Alton Towers Dungeon is promising less laughs and more screams with the arrival of Halloween. What better time of year to encounter the gruesome Plague Doctor, the twisted Torturer or the terrifying Witch of Burslem? If you dare to journey down the Black River this Scarefest prepare yourself for even more shocks and surprises.
Dare you venture into 'The Attic'?
If that's not scary enough, a new chilling scare maze invites thrill-seekers to venture into the 'The Attic: Terror of the Towers'. But who is lurking there and what terrible crimes are they seeking to avenge?
Explore the 'Darkest Depths' with your family
A brand new family maze 'Darkest Depths' will take guests on a ghostly voyage into pirate folklore and come face to face with legendary creatures of the deep.
For guests brave enough to take on the ultimate Scarefest experience, 2019 also sees the return of award-winning scare mazes:
Sub-Species – The End Games:
Live action scare maze where the creatures WILL touch you, as you descend deep underground to a postapocalyptic sewer system.
Altonville Mine Tours: Uncover the Legend of the Skin Snatchers
Tour the depths of a recently reopened mine in this live-action maze which holds a dark secret
Project 42
The Phalanx team require your help – will you find the vaccination and cure those affected by a very nasty virus?
Alton Towers Scarefest is also a must-do Halloween event for families with younger children. Join the fabulous Freaky Five – Franklyn, Skelvin, Patch, Phil and Gretyl – in their colourful Halloween playland! With four shows full of fun and silliness, Patch's Halloween Party is bigger and better than ever. Young families can also take part in the CBeebies Land Monster Ball, dance along with our dancing flashmob of Alton Ancestors plus ride over 20 attractions at dusk!
Open until 9 pm daily, Scarefest also sees the much-anticipated return of 'rides in the dark'. Experience the spectacular Wicker Man as it bursts into flames; an experience that is even more thrilling and intense by night.
There is something for all the family to enjoy, so take in the spooky sights, music and street theatre for some spine-tingling fun! Scarefest takes place on October weekends (5th, 6th, 12th and 13th), then each day from 18th October to 3rd November 2019. A day pass during Scarefest is included in the Alton Towers Premium Season Pass, which also entitles you to one entry into the Alton Towers Dungeon each time you visit.
100 Days until the Rugby World Cup:
How rugby is healing tsunami-hit Kamaishi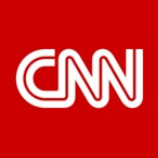 In March 2011, the city of Kamaishi on the North East coast of Japan was destroyed by the earthquake and tsunami. Nearly 1000 people died, and more than half of the downtown lay in ruin.
But in 2015, the city got an unlikely lifeline in the form of rugby – Kamaishi was named as one of the host cities for the 2019 Rugby World Cup.
CNN World Rugby's Alex Thomas visits Kamaishi in the lead-up to the tournament and interviews Yu Saeki who is the Assistant Coach for the local rugby team, the Kamaishi Seawaves as he recounts his harrowing experience on the day of the tsunami and how the rugby club not only became a place of refuge but also offered a much-needed outlet for the children unable to return home in the aftermath of the tsunami.
Thomas also speaks to local resident and hotel owner Akiko Iwasaki, who survived the tsunami and retells her story. She also tells CNN how the upcoming Rugby World Cup has motivated her to keep running her hotel in Kamaishi.
Rosebud Preserves releases its
NEW SEASON Gooseberry & Elderflower Jam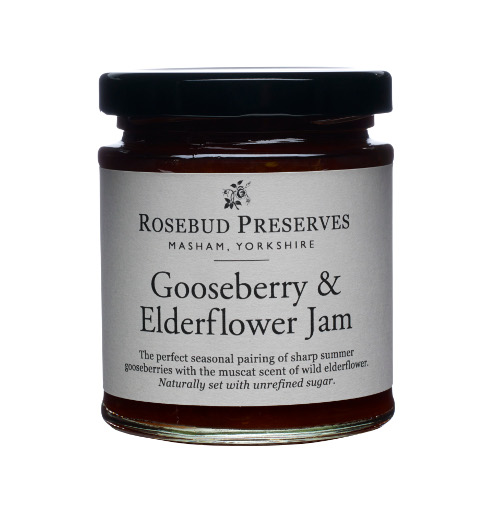 Rosebud Preserves is pleased to announce that its NEW season Gooseberry & Elderflower jam is now available to buy from fine food retailers and online at www.rosebudpreserves.co.uk.
Gooseberry & Elderflower Jam (RRP £3.95/227g)
Gooseberries 66%, unrefined sugar, water, fresh elderflowers 2%. Prepared with 66g of fruit per 100g. Total sugar content 60g per 100g.
The perfect seasonal pairing of sharp summer gooseberries with the muscat scent of wild elderflower. Naturally set with unrefined sugar.
Great Taste Double Gold Winner 2014.
Using fresh, local or foraged ingredients is very important to Elspeth Biltoft, founder of the company. For the Gooseberry & Elderflower Jam that means at the end of May/beginning of June you will find Elspeth foraging in the North Yorkshire countryside for fresh elderflowers with members of the Rosebud Preserves team.
Elspeth says: "Every year we check local hedges for abundant quantities of fresh creamy white flowers. They must be picked when the day is warm, dry and sunny. It is more a pleasure than a chore and we work as a very efficient team. When we return to the farm we chill the blossoms and when we're ready, make a simple Muscat flavoured liquor with them to add to the gooseberries, to make the jam.
"Gooseberry & Elderflower is perhaps my favourite jam and has won numerous awards over the years. The ingredient list is deceptively simple – sharp Gooseberries, just enough unrefined sugar and generous quantities of freshly picked Elderflowers. The soft natural set retains a sweet/sharp fruity flavour, replete with the heady scent of Muscat."
GETTING IN SHAPE FOR SUMMER BEGINS WITH GOING SHOPPING
1 in 3 use clothing as a motivation to get fit
23% feel more confident in the gym with a new outfit
79% need to feel good about themselves to work out
But gym-selfies are a no-no – 95% of people wouldn't take a gym selfie or post their workout on social media
IF YOU want to succeed at getting fit for summer, you should start by going shopping according to new research.
Data from the Decathlon Activity Index 2019, a study of more than 7,600 UK adults, reveals that 1 in 3 adults under the age of 44 use clothing as a motivation to get fit.
This may be having a new outfit as an incentive to go to the gym or simply a new workout kit. Just under a quarter of the sample (23%) said that they feel more confident in the gym when wearing a new outfit.
Getting the right outfit is such an effective motivation because most people (79%) need to feel good about themselves in order to exercise, according to the study.
The research has also busted common gym myths – while social media timelines can feel full of gym selfies and progress update photos, only 4% of Brits have ever taken a selfie in the gym, and only 5% have ever posted progress updates from their workouts, suggesting that Brits are exercising for personal benefit, rather than vanity. The numbers are even low for younger age groups, with just 10% of those aged 16-24 admitting to ever having taken a selfie in the gym.
While 36% of those aged 16-24 say that wearing new gym clothing improves their confidence, just 33% of them admit to spending over £50 on gym clothing in the past year.
Nicola Barnabo, fitness sports manager at Decathlon commented: "Many of us need a little kick-start in order to get back into the routine of regular exercise.
"Our research revealed that 79% of people are more likely to want to exercise if they feel good about themselves.
"Having the right clothing is a key part of that. Not only to make us feel like we look good, but also to have clothing that is comfortable for the exercise we are doing.
"For example, people who are wanting to increase their stamina through cardio will need clothing that is breathable and keeps them cool.
"Those looking to take part in yoga, for example, will need clothing that is a good fit and is designed to stretch with them as they exercise."
The Decathlon Activity Index tracks rates of participation in sport and other physical activities across the year through a monthly, national survey.
Decathlon has 45 stores in the UK and sells a variety of sports equipment, clothing and accessories perfect for those want to get active or excel their performance.
For more information, visit www.decathlon.co.uk
Fireside Accessories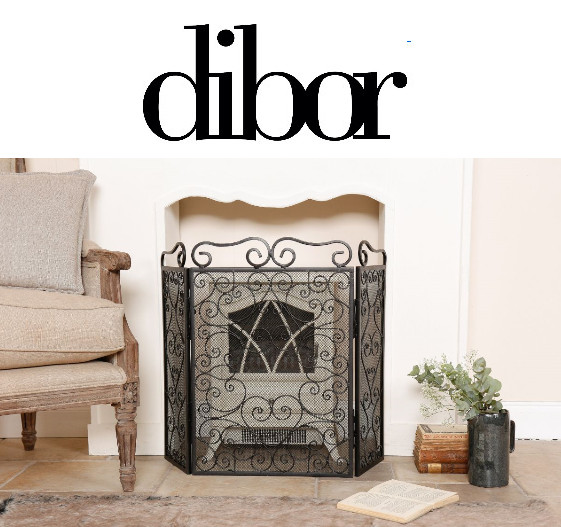 Dibor's fireside collection includes all the necessary essentials to enjoy and maintain a cosy fire, in style. From practical fireguards and screens, to handy companion sets and log bags, their collection allows customers to create a perfectly coordinated fireplace.
A fireguard is an essential accessory for all coal and wood burning fires; they offer protection from the sparks and spitting coals of an open fire, as well as protecting children and pets from hot stoves. Dibor's decorative range of fire guards and screens not only offer protection but look beautiful, adding a touch of elegance to any fireplace. There are a range of styles and finishes available, including both traditional and contemporary designs, all of which are exclusive to Dibor.
Beautiful Border Print Blinds for Sublime Windows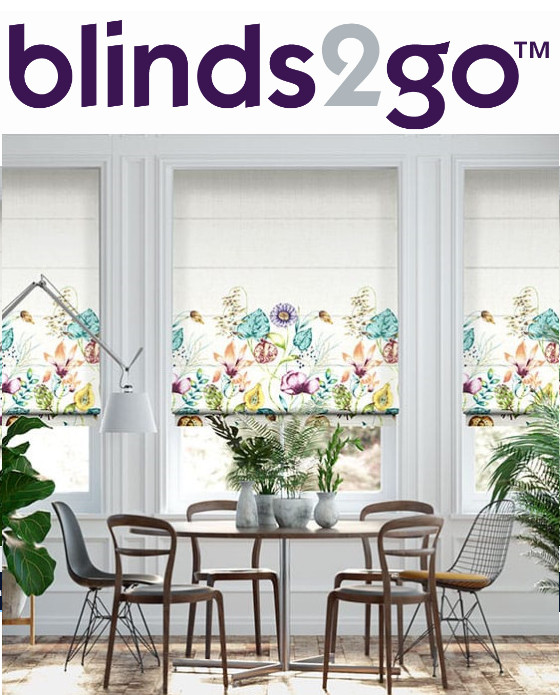 Fusing eye-catching style with incredible quality, Blinds 2go, the UK's largest dedicated online blinds retailer, have just released a show stopping collection of brand new roman and roller blind designs. Available made to measure from just £21.95 their latest collection features exclusive patterns from some of the biggest names in the interior design world.
The Gardener Border Fennel Roller Horizon Slate Roller Blind
Blinds 2go's years of expertise in crafting beautiful, bespoke window dressings has culminated in this stunning selection of statement pieces perfectly suited to the modern home. From reimagining well known classics to experimenting with fresh, vibrant looks, there's something to suit every style.
Working with some of the biggest names in interior design, Blinds 2go has incorporated into their collection the easy elegance of Sanderson Home, the high fashion of Harlequin Additions, upbeat trends from Scion Living and affordable luxury from tuiss. On top of that there's a range of designs created by their very own in house design team available exclusively online at Blinds 2go.
Lintu Border Pimento Roller Vector Border Dandelion Roller
From sophisticated ombres to cascading wildflowers, the new range features a host of uplifting border designs to bring tired spaces to life. Classic polka dots and ticking stripes are given fresh new purpose in a host of on contemporary hues, while a range of blooming florals provide a painterly backdrop to any modern space.
This brand new offering is an impressive addition to an already extensive collection from Blinds 2go, the UK's largest online made to measure blinds retailer. At up to 70% off high street prices, printed patterns start at just £21.95 for roman blinds and £26.75 for roller blinds with plains available from as little as £8.99.
Arizona Border Teal Roman Iyanu Border Linden Roller blind
Fairhaven Amethyst Roller Blinds
Thinner is about to get much tastier, with the arrival of NEW Tomato & Herb Bagel Thins from the nation's favourite bagel baker, New York Bakery Co.
The NEW Tomato & Herb Bagel Thins are baked with tangy sundried tomato, earthy oregano and sweet basil.
These vegetarian and vegan-friendly bagels are a mere 117 calories each, making them a low-fat sandwich alternative packed with flavour. They are free from 'nasties' with no artificial colours and flavours, pre-sliced in packs of four – making it perfect for a quick family lunch.
Tomato & Herb Bagel Thinsare a healthier, yet versatile, lunch idea. A great source of fibre, helping to keep you fuller for longer, the unique flavours of New York's Little Italy perfectly compliment a wide choice of savoury fillings, including rich hummus and spinach or a classic chicken salad.
Rhiannon Heap of New York Bakery Co., comments: "Our Soft Seeded Bagel Thins launched last year and have been so well received that we wanted to introduce a new flavour. We're pleased to unveil our NEW Tomato & Herb Thins, which taste delicious and have the added bonus of being healthier than traditional bread rolls.
"These Thins will satisfy those that crave that delicious chewy taste synonymous with New York Bagels, but want something a little less substantial. With the addition of tomato, oregano and basil, the NEW Bagel Thins allow us to bring the rich flavours of New York's Little Italy into our kitchens".
New York Bakery Co. Tomato & Herb Thins are available in Asda and Waitrose now (RRP £1.00 for a pack of four pre-sliced bagels).
THE LITTLE BOOK OF ENGLAND RUGBY
Edited by Richard Bath
FACEBOOK | TWITTER | INSTAGRAM | YOUTUBE
The Little Book of England Rugby is the latest volume in this highly successful series of sports-themed quotes books. Focusing on the mots juste from former players such as Steve Smith – who noted that Colin Smart who had been rushed to hospital after quaffing aftershave in Paris, "He may have been unwell, but Colin had the nicest breath I've smelt." – and Will Carling – who, as England captain, called his bosses "57 old f**ts" – to the key men today such as coach Eddie Jones and Owen Farrell.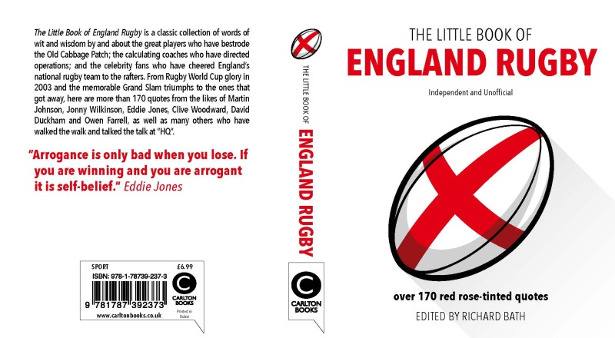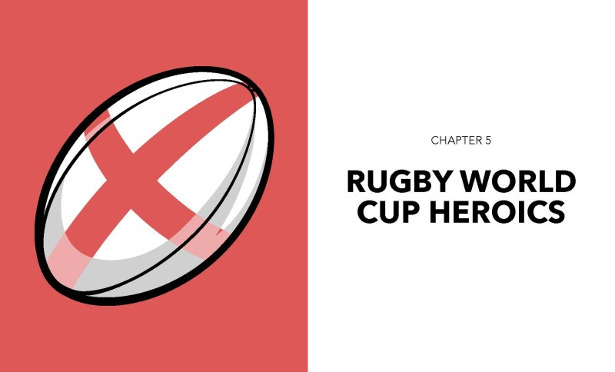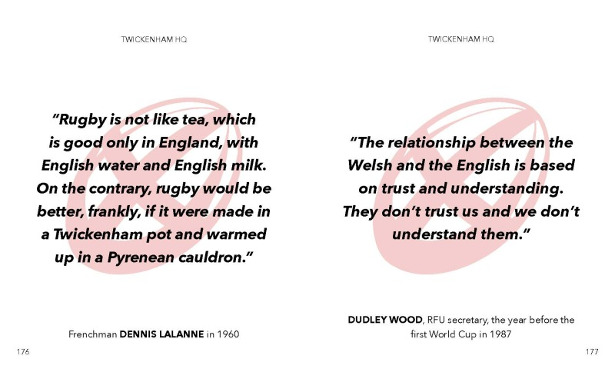 THE LITTLE BOOK OF WALES RUGBY Edited by Gary Baker >> (www.carltonbooks.co.uk)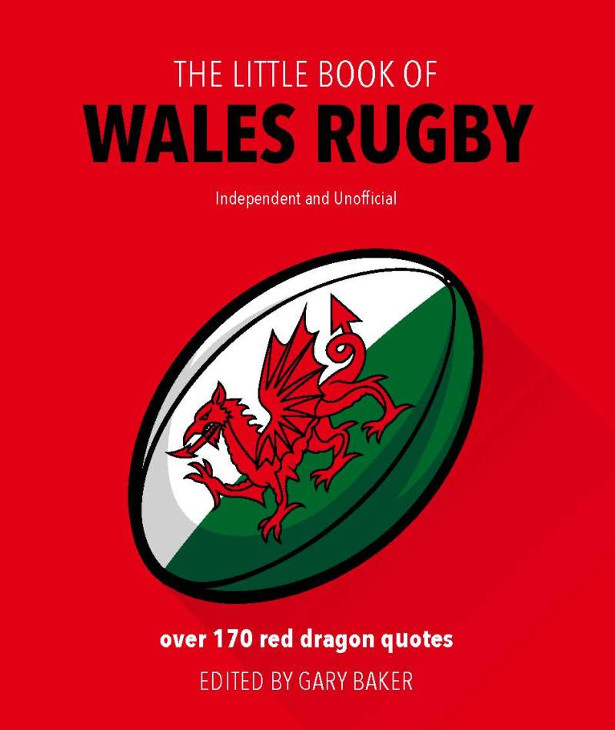 FACEBOOK | TWITTER | INSTAGRAM | YOUTUBE
The Little Book of Wales Rugby is the latest volume in this highly successful series of sports-themed quotes books. Focusing on the mots juste from the great players of the past 50 years. Includes quotes from many Welsh rugby giants, plus from players, coaches, journalists and fans from every era when the Welsh dragon was rampant.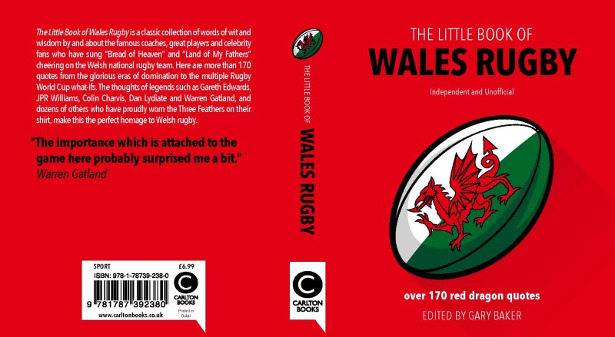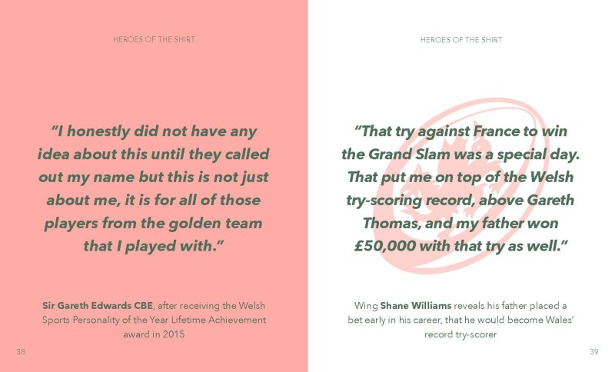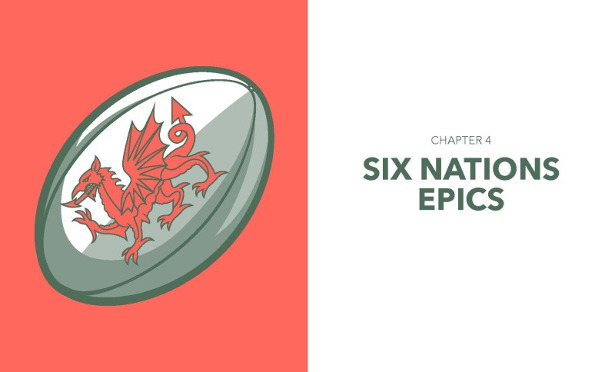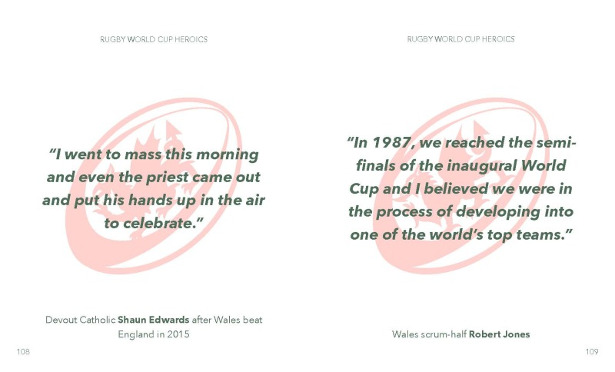 SPLISH, SPLASH, SPLOSH!
Last Minute Wellies for Kids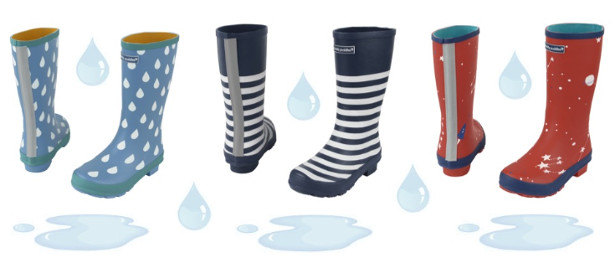 Puddlestomper Wellies: Blue Raindrop, White Navy Stripe & Red Interstellar – £24.00
The 'festival effect' has started early this year, and rain is certainly falling!
But don't panic, there's still time to kit your little one out in a pair of stylish and super effective wellies – allowing them to wade in the mud and splish, splash, splosh in puddles all rainy day long.
The Puddlestomper wellies from award-winning kids outerwear brand, Muddy Puddles will keep their feet dry and clean, and with the grippy soles there will be no slipping in the mud.
Not forgetting the reflective strip on the back of the boot adding that extra visibility.
There's no such as bad weather just the wrong kit!
www.muddypuddles.com
TREVOR SORBIE WIN MEN'S IMAGE AWARD AT L'ORÉAL COLOUR TROPHY 2019

Giuseppe Stelitano (Colour Technician) and Kate Wingrove (Senior Director – Stylist) from Trevor Sorbie Covent Garden, have won the Men's Image Award at the 2019 L'Oréal Colour Trophy with their 'Renaissance Yellow' entry.
This is the second year in a row that the Trevor Sorbie team has won the top award, with the Manchester team winning the 2018 Women's trophy and additionally winning the award for 'Cut & Style' at the International version of the competition in Paris earlier this year.
This year's entry was inspired by the Renaissance, with the colour palette influenced by art such as those from the Sistine Chapel. As Giuseppe explains; "Our inspiration came partly from my Italian heritage but also both our love of art. We wanted to create a renaissance look that was multi-layered with a futuristic fashion-forward 60s retro style.
We chose to use L'Oréal's Botanea colour as it gave us the specific polished yellow tone we were looking for. Our model, Yan, had the perfect complexion and overall look to tie the whole style together."
With the duo working together in the Covent Garden salon, Kate explains how it felt to be part of the competition and to ultimately win; "To win and get the recognition this year is absolutely fantastic. There are so many aspects that need to come together at the right time to get the look that you want, and we feel that this year this happened with our entry. We were very happy and proud of our final catwalk look and felt that whatever happened we'd be proud of ourselves – winning was an incredible bonus for us! We really wanted to produce something that was striking and forward thinking for the competition and I feel that we 100% did that this year. "
As ambassadors for L'Oréal, the team at Trevor Sorbie are once again thrilled to win yet another award as championing talent is something that the brand takes seriously and grows from within, pushing them to consistently think outside the box and be creative. Tom Connell, International Artistic Director of Trevor Sorbie says: "Giuseppe & Kate's "Renaissance Yellow" wining look is one of the most unique approaches to men's hair I can remember. Their taste, innovation and technique all came together to create a style which I feel moves the whole conversation in men's hair multiple steps forward."
LAST CARBS BEFORE MARBS!
Travel Republic offers Marbella bound holiday makers the first ever 'Marbs and Carbs' package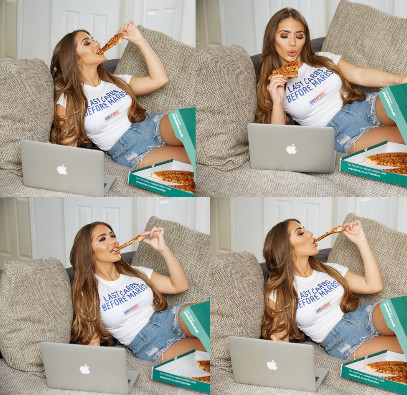 summer holiday season hits and The Only Way is Essex's iconic rule 'No Carbs Before Marbs' returns to offices and homes across the nation, Travel Republic is offering holiday-makers the chance to get their hands on their 'Last Carbs Before Marbs' when they book a trip to Marbella.
Every year, Travel Republic sends more than a thousand customers to Marbella, with over 75% of holiday-makers visiting the much-loved Spanish destination between June and October. This year, those booking by the 16th June via Travel Republic will be able to indulge on a free pizza to celebrate their holiday, before carbs are supposedly off the menu.
To test the offer the leading travel company enlisted the help of The Only Way is Essex star, Chloe Brockett, as she plans to make her Marbella debut this summer.
Chloe Brockett commented: "I may be new to The Only Way is Essex, but I know that Marbella is so popular with everyone on the show and I can't wait for my first ever trip to Marbs. I will be looking to get a slice of the action so this Travel Republic offer is perfect for me and whilst I can't speak for everyone else, this pizza will definitely be my last carbs before Marbs."
Whether sun seekers are looking for a hot destination to top up their tan (fake or not) or an excuse to bump into the GC or Bobby Norris, Travel Republic is giving customers the ultimate holiday AND carb fix – who says you can't have both?!
Those booking their Marbella getaway on the 10th June will receive an email from Travel Republic with a unique code to be able to redeem a free pizza from the Papa John's website – for one day only!
Frank Rejwan, Managing Director at Travel Republic, commented: "This year, we want to offer Marbella goers a last-minute treat to celebrate their holiday booking. With Travel Republic offering exceptional value and choice in Spain, with holidays to suit every budget, there's never been a better time to head there.
"Marbella is a destination famous for beautiful beaches, luxury venues, fantastic nightlife and the TOWIE carbs mantra. So we decided to have some fun with the slogan and kick off the holiday fun with the first ever 'Marbs and Carbs' package."
Miraculous Muslins

Muslins are a mum's best friend…With many different uses they're a multi-purpose changing bag staple. Matchstick Monkey Muslins come in a range of cute and colourful designs that you and your little one are sure to fall in love with.
An essential item for feeding time… and beyond, these stunning muslin squares stand out from the crowd with their clever design incorporating both a silicone teething label to sooth little gums and a cotton woven label for them to play with. These innovative additions ensure that babies are provided with tactile stimulation, whilst helping them to feel calm and secure when out and about.
Crafted from 100% organic cotton these handy squares are kind to soft newborn skin and come in a gorgeous gift box of three, including blue, pink and grey.
The perfect newborn baby gift!
100% Organic Cotton Muslin x 3 Pack (70 X 70 cm)
£17.95 – www.matchstickmonkey.com
Creature Comforts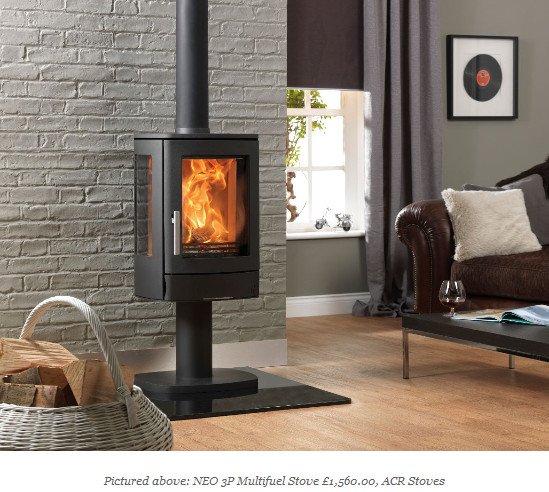 As Summer Issues draw to a close our minds naturally turn to all those cosy autumnal editorial features; with their rich colours, luxury layers and snuggly textures, they leave us feeling all warm inside. From log burning stoves and designer radiators, to fireside accessories and home furnishings, the Baytree clients have just the thing.
As the inventors of the world's most comfortable headphones for sleeping, we at AcousticSheep understand how important it is to carve out chill time.

That's why we launched a Kickstarter campaign on June 12 for a first of its kind product to help people get needed R&R. It's called SleepPhones®: ASMR Edition, and it combines our award-winning headphone technology with eight hours of unique ASMR content.
What the Heck is ASMR?
ASMR stands for Autonomous Sensory Meridian Response. An exact ASMR definition is difficult, but it involves soothing sensations triggered by equally soothing stimuli. Some common sensations including tingling, relaxation, and sleepiness, while common triggers include whispering, tapping, and sounds like crinkling paper.
It may sound a little out there, but it has a huge (and growing) following. Some of its famous fans include Cardi B, Ashton Kutcher, and Zoë Kravitz.
About SleepPhones®: ASMR Edition
SleepPhones®: ASMR Edition are the first headphones to come preloaded with deeply relaxing ASMR content. They feature tracks from 16 popular ASMR artists with a combined following of 2.4 million YouTube subscribers. SleepPhones®: ASMR Edition is based off the design of SleepPhones®–the "pajamas for your ears" that have sold more than one million units worldwide.
Rain Rain Go Away!
Brighten a rainy day this summer with the fabulously stylish umbrella from London Transport Museum shop.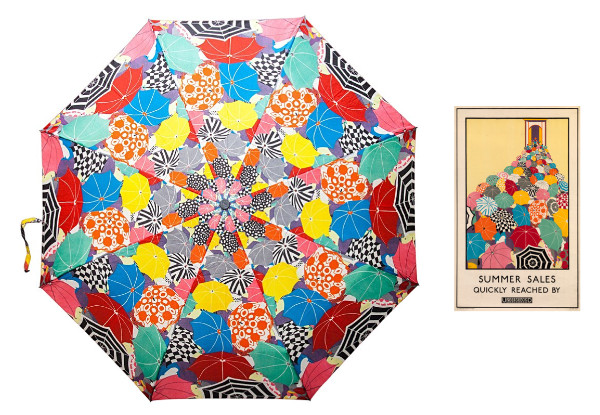 London Transport Museum has collaborated with Fulton Umbrellas, the largest supplier of umbrellas and rainwear in the UK, to produce this vibrant umbrella using an extract of Mary Koop's stunning Underground poster
– Summer Sales Quickly Reached By Underground.
Add a splash of colour to your day!
LTM Umbrella..png
Fulton's Summer Sales Umbrella – £19
Summer Sales Quickly Reached Poster – £15
Both available from London Transport Museum Shop – ltmuseumshop.co.uk
Rugby star, Keegan Hirst, becomes first Challenge Events Ambassador for SSAFA, the Armed Forces charity

SSAFA, the Armed Forces charity, has appointed rugby league player Keegan Hirst, as its latest celebrity ambassador.
Keegan, who plays for Wakefield Trinity R.L.F.C. has been brought on board by the charity to promote its fundraising challenge events, from hikes, to running and cycle rides.
Speaking about the appointment of the Wakefield prop, James Grant, Head of Corporate Fundraising & Events at SSAFA, said: "Our celebrity ambassadors are carefully chosen and before we appoint anyone, we talk to our beneficiaries about which public figures they view as inspirational. The serving community greatly admire professional players for the dedication and talent it takes to make it at this level. We're absolutely delighted to welcome Keegan to SSAFA and the Armed Forces family."
Talking about why he accepted the role, Keegan said: "I have so much respect for those in the serving and veteran community and am honoured to be able to lend my support to SSAFA.
"I'm hoping to use my profile to get more people signing up for a SSAFA challenge event, to raise vital funds for those who are struggling in the Armed Forces community."
Keegan joins military historian Dan Snow, Gurkha champion Joanna Lumley, Forces sweetheart Dame Vera Lynn, conflict broadcaster and writer Kate Adie, former Special Boat Service and Special Air Service soldier and TV presenter, Ant Middleton and actor and Forces champion Antony Cotton on the charity's roster of celebrity Ambassadors.
For more information about our challenge events www.ssafa.org.uk/challenge
Neil set to Race to the King with help of unique SAFO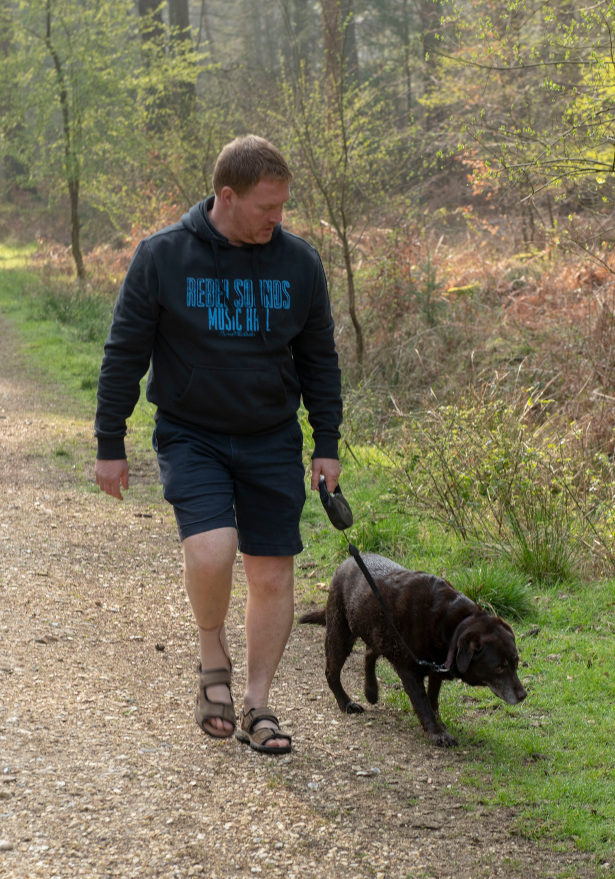 A former rugby player whose life has been transformed by Dorset Orthopaedic's revolutionary silicone ankle foot orthosis (SAFO), is taking on an epic walking challenge later this year.
Neil Joisce, from Southampton, has been wearing a SAFO on his ankle for more than ten years after hearing about it from a friend and needs it to correct the effects of drop foot. He acquired the condition after suffering a devastating knee injury while playing a rugby match, which also severed the peroneal nerve controlling the dorsiflexion of his foot when walking.
Now a special educational needs teacher and Tottonians RFC coach, Neil has decided to take on a true test of endurance and stamina by walking the Race to the King event.
Covering 80kms of the South Downs, starting at the Slindon Estate near Arundel and finishing at Winchester Cathedral, the event is equivalent to two off-road marathons, has a total climb of 5,051ft and will take up to 24 hours to complete.
"I'm doing it to prove to myself that I can do something like this, that I am more than able," said the dad of two. "The last challenge I did was the Reading Half Marathon in 2008, but I've not done anything since. I think this will be more mentally challenging than physically but I'm excited to take it on."
The event, which starts on June 22nd, attracts a crowd of more than 1,000 participants — many walking, some running. Neil will be walking with a team of dads from his local area and they've decided not to take the option of camping between the days and continuing their walk through the night, aiming to finish at 6am on June 23rd.
"I think walking through the night will be the biggest challenge," he said. "And I have issues with my good knee now so walking downhill could also be a struggle. But I've been training hard, walking our dog further every day, so hopefully it'll all go well and I can build on this for another challenge in future."
Neil's SAFO will help him walk smoothly across the varied terrain of the walk far better than a conventional rigid AFO, which is more restrictive.
He said: "I love my SAFO because it's so comfortable and helps me move so much more freely and be more active. And because it's got so much more flexibility within its structure, I'll be able to deal with all the terrains on the walk, whether its gravel pathways or bumpy fields. It's going to be the perfect partner for my challenge."
For more information about Dorset Orthopaedic's range of products and services, visit www.dorset-ortho.com
Style Merges With Majestic Metal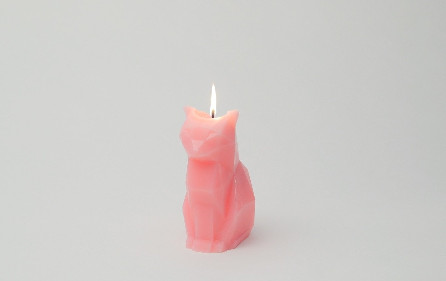 Possibly the cutest candle you'll ever see in your life. Meet the visually stunning and elegant Kisa, the adorable feline companion that is also the perfect candle to fill your home with love and light.
Kisa is available in 4 stunning colours, pink, grey, lavender and black. Like most cats, these candles have a dark side. Once burnt, the candle has a hidden and tasteful metallic skeleton which means unlike other candles, you can keep this forever and reveal a little extra every time you light the candle.
The PyroPet Kisa costs £27.00 from 54Celsius.com

SHELF LIFE
Rethink your window sills and shelves, dont overlook the opportunity to do more with this seemingly small and narrow space. Create an eclectic mix of similar mettalic hues to add warmth and sparkle with the Alison At Home for QVC range.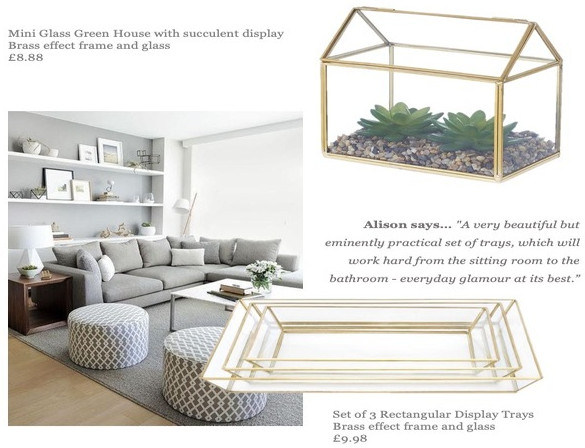 Greg Rusedski appointed Brand Ambassador as ActivePosture celebrates its 1 year anniversary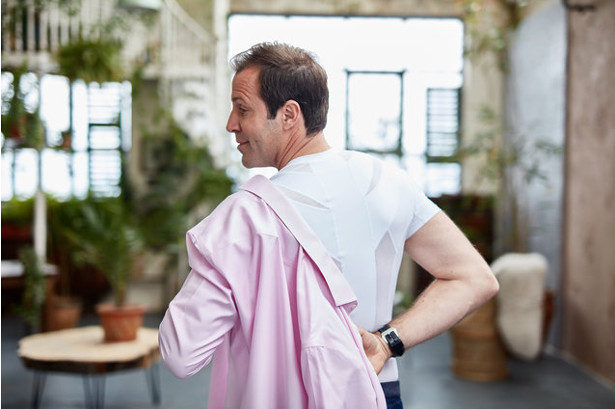 The ActivePosture Posture Shirt is a medically approved device that helps activate muscles in the back and shoulders for improved posture.
During his tennis career, Greg Rusedski had his fair share of injuries, not least with his shoulders. The Posture Shirt has been able to provide him with support for his shoulders and back as well as a better general awareness of his posture.
Greg Rusedski is delighted to have been appointed as an ambassador for a ActivePosture and says:
"Many tennis players have poor posture due to the wear and tear of serving. In my case, this has led to a few shoulder issues. My Posture Shirt from ActivePosture helps me to be more aware of my posture and gives me great support. The benefits include improved alignment while playing tennis, as well as being brilliant to wear under my suit to prevent slouching during lengthy days in studio. My Posture Shirt serves me well!"
The Posture Shirt from ActivePosture is ideal for those with sedentary jobs and also for when exercising – whether that is playing tennis, golf, running or lifting weights. Improving one's posture will not only lead to a better work out it will also help minimise the risk of injury.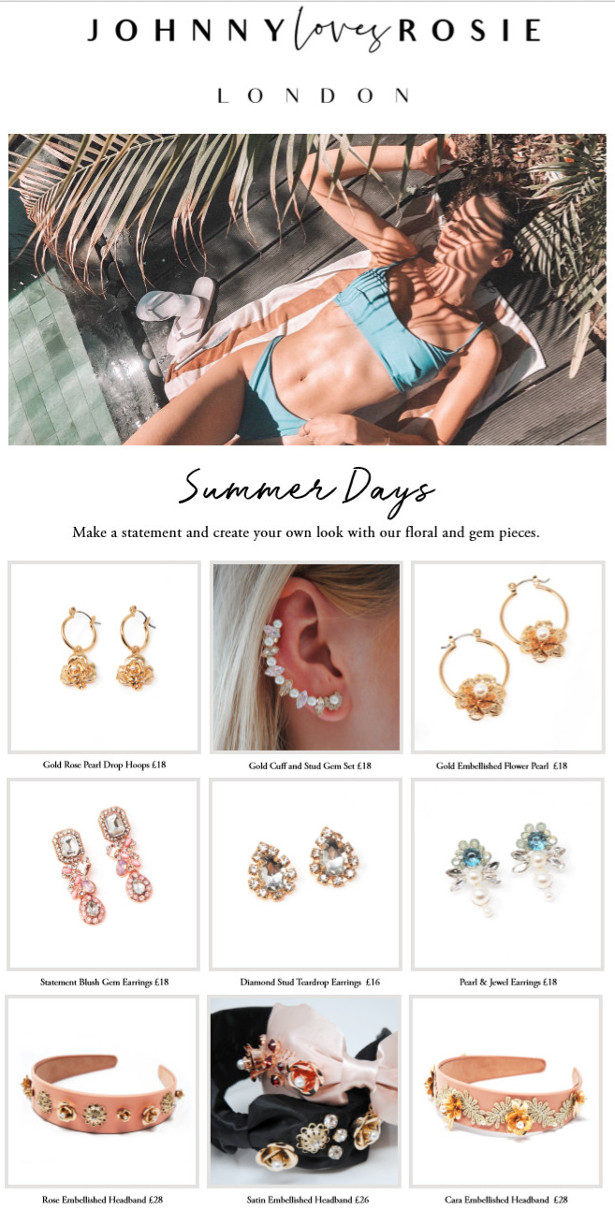 ADD A TOUCH OF NATURE TO THE HOME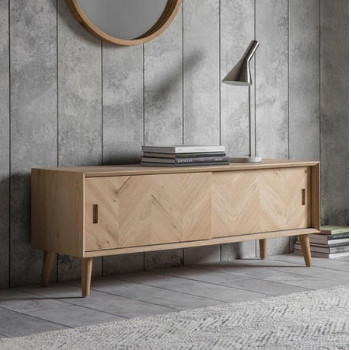 Furniture123.co.uk is bringing the beauty of the outdoors in, with a fantastic range of natural furnishings to choose from. They have a selection of stylish yet affordable natural inspired must-haves to help meet the demand for this popular interior trend. Furniture123 offers free delivery on thousands of items and a flexible 'choose your own day' delivery is available.
Seconique Panama Solid Pine Sideboard
WAS £94.97 | NOW £84.87 | SAVE £10.10
The Panama sideboard is the perfect size to fit most living spaces, finished with a rustic pine look to give it a great quality finish. Constructed from solid pine, this sideboard has been built to last and has ample amounts of storage space.
Gallery Milano Solid Oak Light Wood Chevron Style TV Unit
WAS £641.65 | NOW £399.97 | SAVE £241.68
The stylish and sleek Milano Media Unit features a beautiful inlay chevron design and is made using European and rustic oak to show the natural beauty of the oak grain and knots. Finished in a specialist mat lacquer to keep the timber looking natural and dry, the media unit is tactile to touch and looks beautifully on trend.
Seconique Panama Solid Pine Nest of 2 Tables
WAS £59.99 | NOW £34.97 | SAVE £25.02
The Panama nest of tables are perfectly proportioned to slide underneath each other and save you floor space when not in use. The nest includes two sizes, giving you the option to select which size best suits your use.
Rhode Island Natural and White Round Dining Table
WAS £299.97 | NOW £239.97 | SAVE £160.00
This Rhode Island dining set combines stylish design with lasting strength. It's perfect for introducing a touch of quaint country styling to your space. The set includes a spacious round dining table and four dining chairs.
Seconique Panama Solid Pine 2 Door Wardrobe
WAS £199.97 | NOW £145.97 | SAVE £54.00
The Panama range is made from 100% solid pine, giving this range a really great quality look and finish. This TV unit beautifully displays the wood's natural grain, with a light and versatile finish. The rounded, black metal handles finish off the unit perfectly.
Emerson Solid Pine Rustic Wooden Hallway Bench
WAS £65.97 | NOW £49.97 | SAVE £16.00
Understated and timeless, this Emerson solid wooden bench is ideal for any room in the home and compliments many décor schemes with its rustic good looks. With a narrow and petite design, it doesn't take up much space and is perfect for tighter spots in the home.
Julian Bowen Hoxton Double Bed
WAS £422.97 | NOW £302.97 | SAVE £120.00
The Hoxton Bed is crafted from solid acacia with a rustic oak finish and has a solid, simplistic design. Allowing the natural beauty of the wood to shine through with its distinctive lines, this contemporary bed is available in a 135cm double, and 150cm king sizes. Perfect for adding a touch of natural chic to any bedroom.
Emerson Solid Pine Dining Set with 2 Benches and 2 Corona Chairs
WAS £252.97 | NOW £229.97 | SAVE £23.00
The Emerson dining set is a real treat for the home with its rustic look. The natural style brings an organic feel to the home, suiting both modern and traditional settings. With a spacious rectangular table top, the Emerson comfortably seats up to six diners making it ideal for a family home.
Claudia Talsma – Leading skincare expert for problematic skin. 35 London Co-Owner and Director of: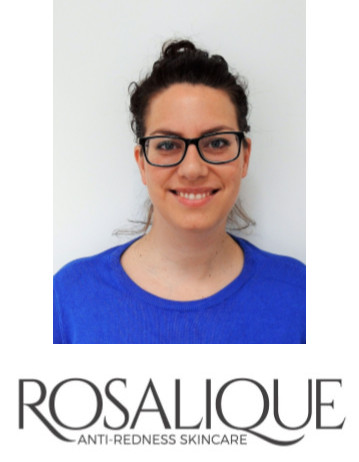 Rosalique 3 in 1 Anti-Redness Miracle Formula SPF25 – Bioscientific solution for red, sensitive and blemished skin.
Salcura Natural Skin Therapy – Highly Effective Natural Skincare Solutions. Vegan Friendly, Cruelty Free.
Claudia Talsma is one of the UK's leading skincare experts. She owns two skincare brands; Rosalique – 3 In 1 Anti-redness Miracle Formula that covers rosacea, skin redness and blemished skin as well as Salcura – natural skin therapy for problematic skin including acne, eczema and psoriasis.
Here, she explains how to keep your skin hydrated throughout the summer months.
"The most important thing to bear in mind for the summer is to wear a high quality SPF, at least 25. Naturally, staying out of direct sunlight is best for the skin but sometimes you just can't, or might want to avoid your skin being exposed to the sun. When you wish to cover your skin with a product, make sure to bear two things in mind.
Find a foundation or primer that is light and does not clog the pores. You want to make sure your skin keeps breathing, especially in warmer days.
Find a foundation that does not contain any harsh chemicals that might aggravate the skin even further like formaldehyde or parabens. In an ideal situation, you would find a foundation that has some natural or skin active ingredients in it so sensitive skin can be calmed whilst you are wearing a foundation." Rosalique 3 in 1 Anti-Redness Miracle Formula SPF25 helps the rosacea prone skin in three ways, it instantly conceals, it actively treats and it protects long term from UVA and UVB sun damage.
Claudia's 5 Top Tips on protecting your skin this Summer
Although (nearly) everyone loves the sunshine, the sun can do a lot of damage to our skin, especially when we expose ourselves to too much of it. Plus with climate change warming up the UK, it really is no longer an excuse to think the UK isn't warm enough to justify not wearing sunscreen on a daily basis. You might think you get away with it as you don't see the immediate results (unless you have a sunburn of course), but not using a good preferably 5* SPF means more wrinkles, more pigment stains and possibly even skin cancer (!)
Stay hydrated on the inside. Not only is drinking 2 litres of water a day is good for your digestion, heart and circulation and for your brain, it is also very important for your skin, especially in summer! Water helps detoxify the body, which will make you feel more energetic and your skin will look more radiant. If you struggle with drinking lots of water, give the water a bit of flavour with some cucumber, mint or lime, or eat water-rich foods like watermelon, berries or lettuce.
Stay hydrated on the outside. Besides drinking plenty of healthy fluids, also make sure your skin stays hydrated. Find skincare products that contain fewer synthetics that might damage your skin (like parabens and perfume) and contain more naturally hydrating ingredients like Shea Butter, Argan and Aloe Vera.
Invest in a high quality primer. On super warm days, wearing a thick foundation might be skincare faux pas, as you don't want it to fade or melt during the day, plus you really want your skin to be able to breathe when it is warmer. Wearing a high quality primer will take away any unevenness but not clog the pores and if you buy the right one, it will stay in place even on the hottest days! On top of that, if you find a primer with an SPF of at least 25, you have a bonus with some extra protection during the day. Don't forget to re-apply during the day though!
In the unfortunate event you catch sunburn. Sometimes it just happens, we forget to re-apply and the end of the day the skin feels tight and maybe even a little red. At any point when this happens, don't panic, give your skin a crash course super support to get back to health! Drink plenty of water the following days, stay out of the sun by wearing an amazingly glamorous hat and those fancy sunglasses and use super-boosting after sun care! Think of natural ingredients like the classic aloe vera, but also lavender, chamomile, coconut and witch hazel, all calming and soothing to the skin.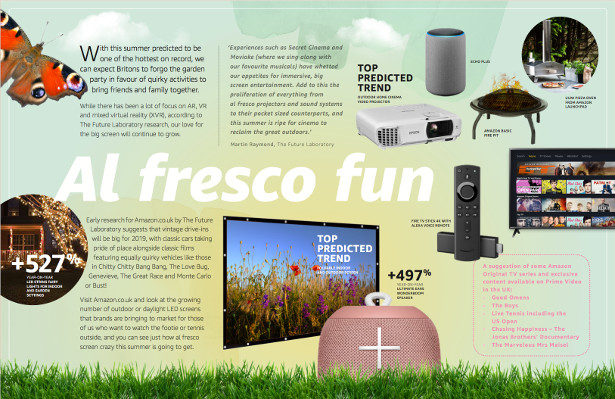 MIGUELINA, a cover-ups, caftans and bikinis brand.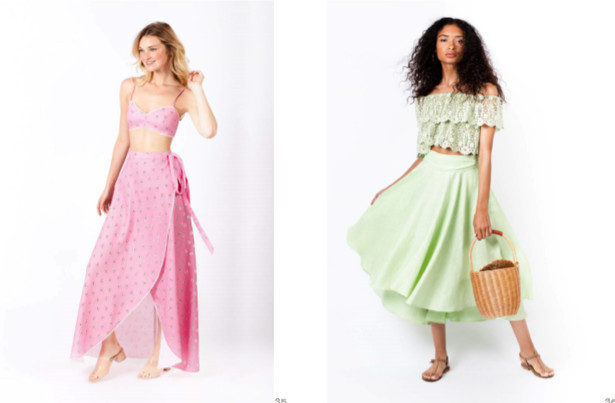 Dominican born, Miguelina Gambaccini, the founder and designer of the established lifestyle brand Miguelina, is best known for her ability to create wearable designs for the most discriminating clientele.
Sophisticated yet laid back, Gambaccini's delicately detailed and ultra-feminine designs are inspired by her jet-set travels to international locales and capture a way of living that everyone aspires to.
Featured in countless magazines and favored by socialites, jet setters and celebrities, Miguelina's classic pieces have become wardrobe staples of Angelina Jolie, Jennifer Lopez, Katy Perry, Rachel Zoe and Kate Hudson.
Crafted to Last a Lifetime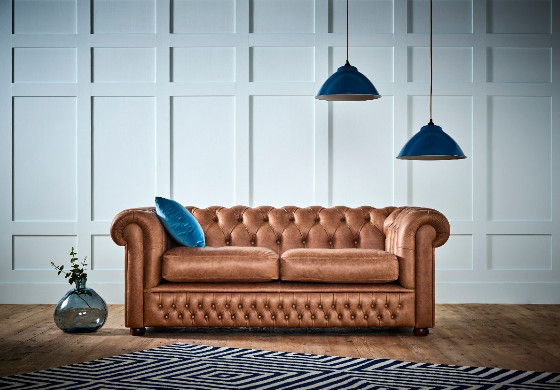 The traditional skills and techniques used to craft a Lovely Sofas' sofa have been passed down through generations. This ensures the resulting furniture is of such high quality, it too will last through generations to come
Large Chester Sofa in Selvaggio Hazel Leather, from £1495.00
With so much in the media at the moment about cutting back on our waste and being eco-friendly where ever possible, the days of the throw-away society are definitely a thing of the past. "Customers are making more considered purchases and looking for quality that they trust will last", says Matthew Deighton, MD at Lovely Sofas. He continues "People are keen to invest in items that will stand the test of time and still look good in years to come". Lovely Sofas have been crafting their beautiful timeless designs for over 30 years and it's clear to see the quality in every stitch.
Medium Poppy Sofa in Harbour Navy Brushed Cotton, from £1395.00. Robyn Armchair in Amara 13 Hopsack, from £755.00
Matthew continues "Our sofas are handmade by proud craftespeople here in the UK. What gets our cutters, seamstresses, upholsterers and finishers out of bed in the morning is knowing that they're creating things that will be cherished and appreciated. We use traditional tools and techniques that have been passed down through the generations. We also value specialist knowledge and employ fabric and leather specialists who understand the unique qualities of each material."
Large Victoria Sofa in Etna Cuba Leather, from £1695.00
Lovely Sofas have a beautiful selection of designs which are sure to stand the test of time, all available in a great choice of beautiful fabrics and leathers. By truly putting their hearts into every single item they make, a sofa from Lovely Sofas is a joy to behold and a treat to sit on. Definitely quality worth investing in.
Victoria Loveseat in Amara 04 Hopsack, from £1295.00
INTRODUCING FIGHT CITY GYM – FIGHT YOUR CALORIES AWAY IN THE CITY, LITERALLY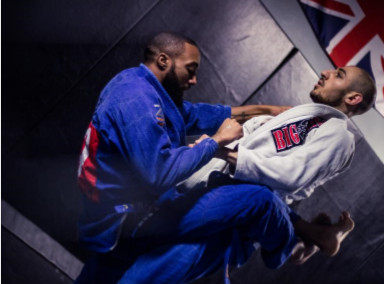 With an increasing amount of people tied to desk-based office jobs, the need for an active and physical lifestyle is greater than ever. However, working long hours and sitting through a tough commute leave most of us less than motivated to sit through a boring exercise class.
But thankfully, exercise doesn't have to be boring. Introducing Fight City Gym – the perfect place to fight your extra calories off, literally. Just a stone's throw away from Moorgate station, Fight City offer gym-goers of all ages, backgrounds and experience an enjoyable way of fighting fat and building stamina through their range of unique and intensive training programs.
Fight City combine combat disciplines with dedicated strength and conditioning training, including Boxing, Mixed Martial Arts, Muay Thai, Kickboxing, Brazilian Jiu-Jitsu, and Judo. Each of these arts are taught by award-winning, world-class professional athletes who are all masters of their chosen specialty, many of whom have fought in some of the biggest venues around the world. The range of instructors The instructors put a key focus on building up your body holistically, working on both your mental and physical health, week by week.
On top of the weekly entourage of classes, Fight City also host an exclusive, 12-week 'White Collar' programme for those who want to live, train, and fight like a true professional. The course ends with a live match in one of Europe's top boxing venues, where participants battle on the same stage graced by former British and World Champions including Chris Eubank, Ricky Hatton and David Haye, just to name just a few. Have you got the stamina to live like a true White Collar champion?
While large chain gyms only offer boring, repetitive fitness classes with little-to-no thought about the individual, Fight City focuses on their members above all – a welcome change in the gym scene for sure. Fight City Gym's main goal is to get serious results for people at all levels of fitness through engaging, unique regimes that are sure to give you a challenge.
So, what are you waiting for?
www.FightCityGym.co.uk