The holidays are a wonderful time to give those you love the gift of healthy habits that are so practical and pleasurable they'll want to keep them forever!
On Amazon >> www.amazon.com/Emotional-Overeating-Love-Your-Food/dp/1538111195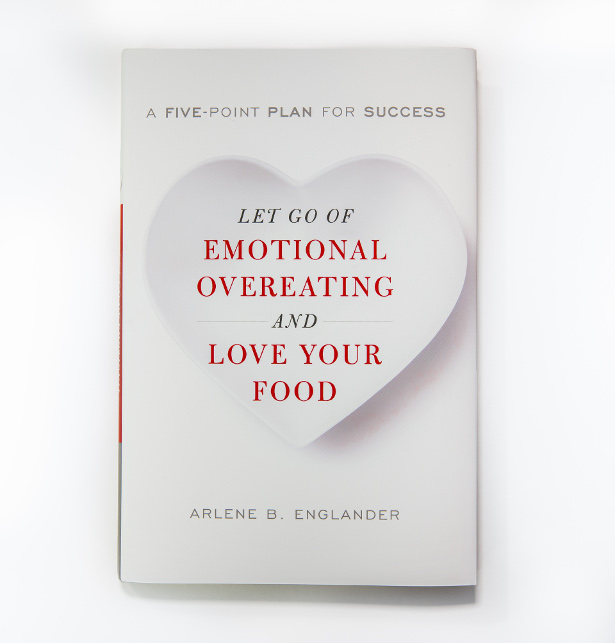 "Let Go of Emotional Overeating and Love Your Food: A Five Point Plan for Success" (Rowman & Littlefield, 2018) is for anyone who wishes they could eat what they like (within the 80-90% healthy foods/10-20% ratio advised by most evolved nutritionists today), savor it, and stop just at the point of satisfaction without overeating. Readers will learn how to become aware of the difference between eating in a healthy way and eating emotionally -neither to satisfy hunger, nor for enjoyment, but in a desperate attempt to distract oneself from painful thoughts and feelings. Proven techniques like Cognitive Behavioral Therapy (CBT) and Mindful Eating are presented in an innovative, easy to remember way.
Author Arlene B. Englander is a Columbia University trained licensed psychotherapist with over twenty years of clinical experience and is herself, a former emotional overeater. Also an MBA, Arlene has developped programs on stress management and emotional overeating while on staff at settings as diverse as American Express, T.R.S. and Cancer Care, Inc.
The reviews have been excellent-Publishers Weekly, Booklist, Library Journal and more!
See more at :- www.amazon.com/Emotional-Overeating-Love-Your-Food/dp/1538111195