OUST is available in many high street stores.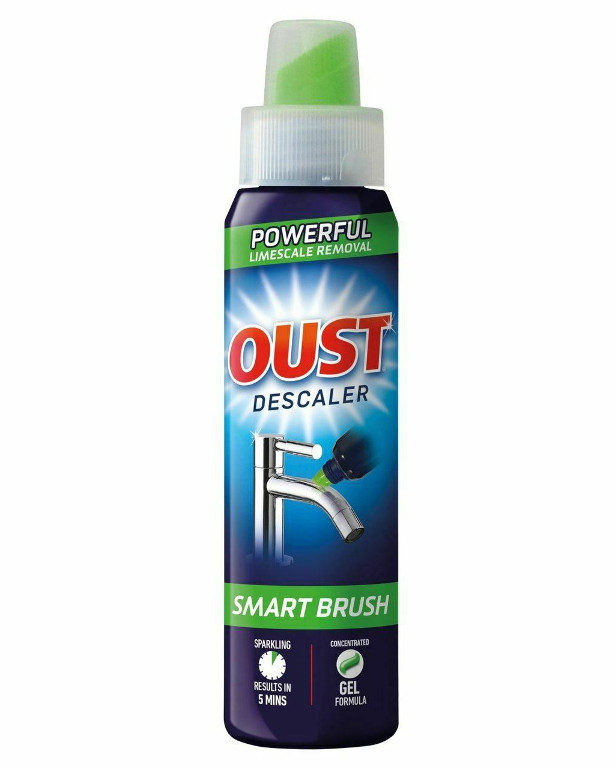 To find out more visit their website www.oustdescalers.co.uk 5 minutes. Our super concentrated gel formula delivers less mess, less waste & superb sparkle. Targeted applicator brush – no scrubbing needed!
Tile! Drain! Sink! Shower!
POWERFUL LIMESCALE REMOVER
DID YOU KNOW!?
More than 60% of the British Isles suffer from hard water which leads to limescale!
The OUST DESCALER SMART BRUSH Destroys That Limescale!
So great!