Mantra Medallions are pocket-sized reminders that you, your family and friends can use to cultivate love, healing and peace.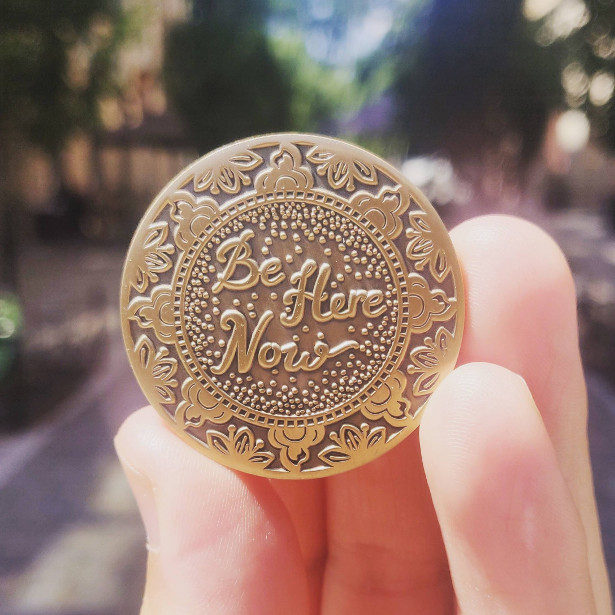 FACEBOOK | TWITTER | INSTAGRAM
Mantra Medallions can be used to set your intention for the day, for your yoga or meditation practice, or to keep as a prompt to return to the present moment. They retail for $25, and can be customized for larger orders.
Mantra Medallions offer wholesale pricing to Yoga/Meditation Instructors who want to give Mantra Medallions as gifts to the attendees of their retreats, and also to Shop, Boutique, or Spa owners who want to have them available for sale for their customers and clients.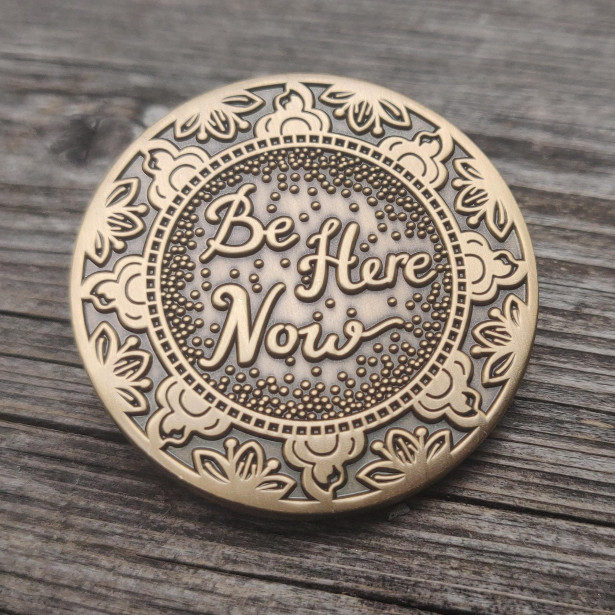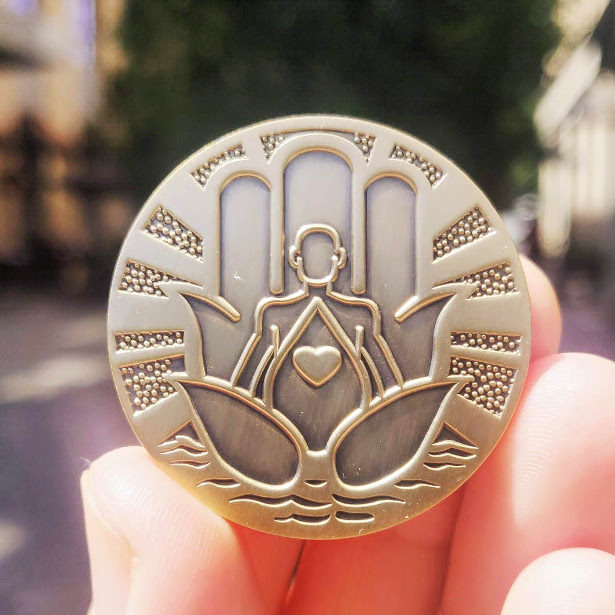 Their I Am Love Mantra Medallion is the reminder you need that you are worthy and that pure love is your true fundamental nature. The imagery on the medallion offers a visual representation of love, tranquility and harmony with the self, and with nature. A heart is placed right in the center, symbolizing the innate love present at the core of each one of us. The mindfulness symbol surrounding the figure is a sign to return to the present moment, to let go of any suffering from the past, and avoid worrying about the future. The tree of life weaves its way around the edges, signifying life, growth, strength and abundance.
If you have ever struggled to stay grounded in the present moment, the Be Here Now Mantra Medallion is the perfect reminder for you! So often, we get stuck in memories of the past, or worries about the future. Learning to come back as often as you can to the present, and refocusing your attention to the abundance that is available to you, is one of the most important skills you can learn and can be beneficial at any time in your life, no matter where you are in your journey.
If you are a yoga instructor, this Mantra Medallion can also be a welcome addition to your classes. Students can hold onto them at the beginning of class to assist in setting an intention for their practice, and they can also use them as more subtle way to indicate if they prefer not to have hands-on adjustments during the class because they are dealing with an injury, past trauma, or for any other reason. Have them keep their Mantra Medallion on the corner of their mat during class with the Hamsa Hand facing up if they are okay having hands-on assist, or the mantra side up if they prefer verbal adjustments.