Men's grooming brand Reuzel just launched five brand new products! Tonic, Foam, Balm & Aftershave!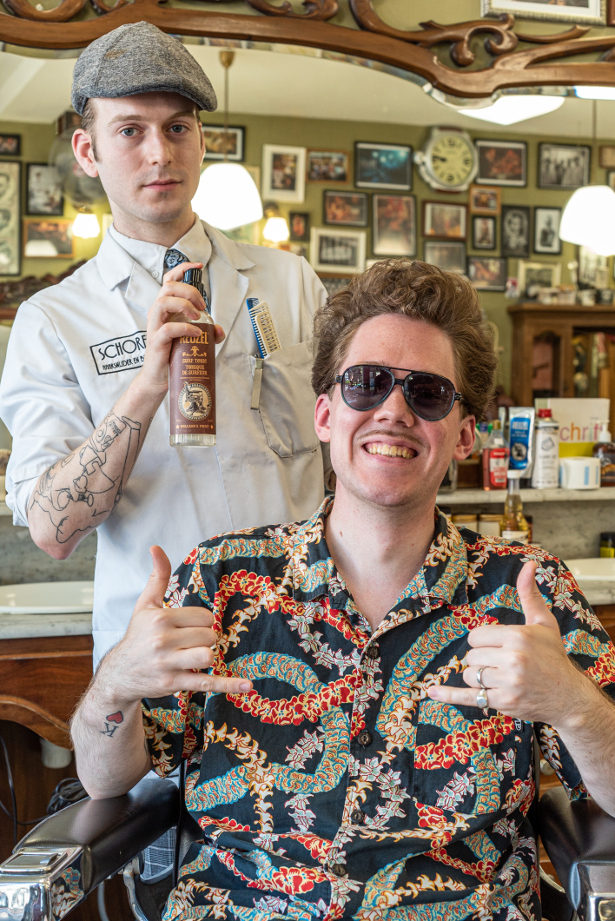 TWITTER | FACEBOOK | INSTAGRAM
1. Reuzel Grooming Spray Tonic ($18 at Reuzel.com and barbershops worldwide): Reuzel Grooming Tonic is your quintessential barbershop tonic, adding volume and protecting a man's hair from the blowdryer. If you have fine or thinning hair, you'll be able to get lift and control with this proven volumizing formula without weighing your style down. Light hold, low shine & water-based.
PRO TIP: Want a little extra volume and lift? Put a couple pumps of Reuzel Spray Grooming Tonic into damp or dry hair before blowdrying and styling. PRO TIP: This formula can also be used as a "topper" to exaggerate shine by misting lightly over dry hair that's been styled with any Reuzel pomade.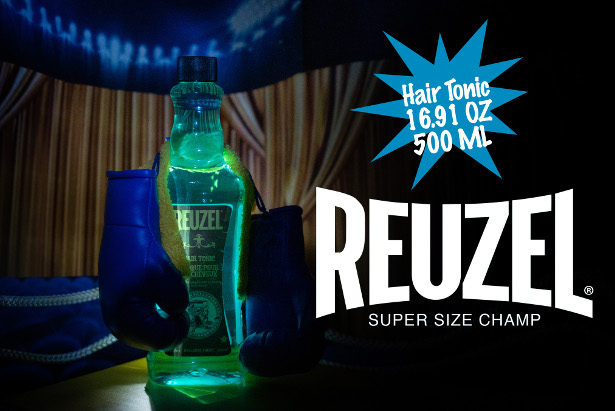 2. Reuzel Surf Tonic ($15 at Reuzel.com & barbershops worldwide): Just because Reuzel is from Rotterdam doesn't mean they don't enjoy a little sea spray in their hair. Reuzel Surf Tonic gives your style instant volume and texture, letting you create a windblown style with a messy, matte finish. Light hold, matte finish & adds texture. Fragrance free. '
PRO TIP: Work through towel-dried or dry hair. For best results, spray the product from the middle of your hair shaft to ends. For added texture, spray into your palms and run them through dry hair. If you want to blow dry, go right ahead. Surf Tonic Spray can also add a kick to virtually any other Reuzel product.
3. Reuzel Beard Foam – Wood & Spice ($13.50 at Reuzel.com & barbershops worldwide): Reuzel Wood & Spice Beard Foam features a brand-new fragrance that's a bit of a slap in the face (don't worry, in a good way!). Massage it in, and you'll find it controls wayward hairs and conditions the skin underneath. Formulated to reduce itch & beardruff, tames rogues hairs, softens coarse hairs, instantly makes your beard appear thicker and keeps it moisturized.
4. Reuzel Beard Balm – Wood & Spice ($13.50 at Reuzel.com and barbershops worldwide): Reuzel's best-selling beard balm is the key to keeping your beard healthy. Massage it in and your beard will instantly smell great with the new Wood & Spice fragrance and feel soft. More important, this balm will help your beard stay healthy at its roots, so you get less itching and beardruff. Use a nail to scrap out a pea-sized amount. (Or a dime, if your beard is especially heroic.) Emulsify between your palms and then rake your fingers through your beard and mustache.. Make sure to massage the balm into your roots, so it can nourish and moisturize your skin underneath.
PRO TIP: Want the perfect handlebar mustache? Cocktail Reuzel Beard Balm with a dollop of Reuzel Pink Pomade Grease.
5. Reuzel Aftershave – Wood & Spice ($10.50 at Reuzel.com and barbershops worldwide): Slap a little Reuzel Aftershave on after you shave. Reuzel's proprietary T4 Tonic Blend (which includes witch hazel extract, nettle leaf extract, rosemary extract and horsetail root extract) immediately goes to work toning and moisturizing.