Paul McCartney pens first picture book inspired by his experiences as a grandfather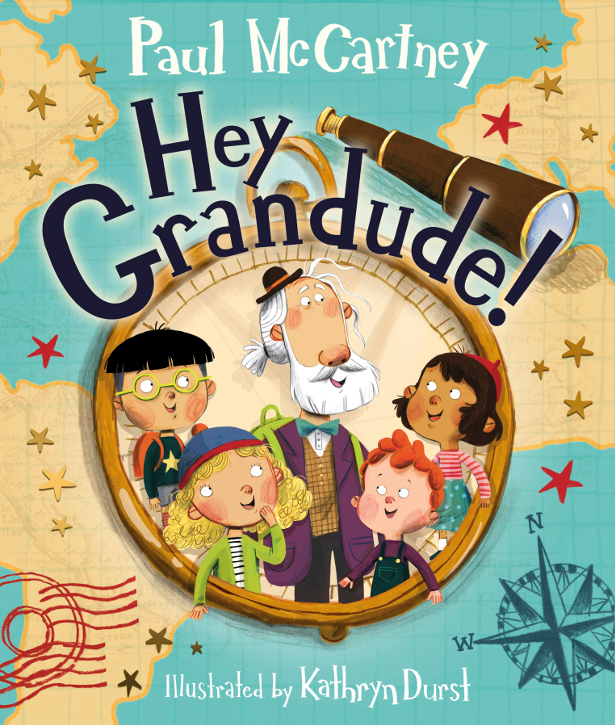 Hey Grandude! By Paul McCartney Illustrated by Kathryn Durst Publishing on: 5th September 2019 Hardback, CD & Audio Download
Written by one of the world's most famous and best loved grandfathers, and inspired by his own experience of being a grandude, Hey Grandude! is an action-packed picture book that introduces a magical intrepid explorer grandfather — the eponymous Grandude — and his four grandchildren. Join them as they ride flying fish, dodge stampedes, and escape avalanches.
It's a wild rollercoaster ride with a twist of magic, and a heartwarming family story, brought to life with funny, colourful illustrations from talented artist and rising star, Kathryn Durst.
The perfect picture book for parents, grandparents and their little explorers.
Paul has also narrated the audiobook himself, along with composing some exclusive original music for the soundtrack.
Paul McCartney said: "I've written a new children's picture book. It's called Hey Grandude! Why? Well… I've got eight grandchildren and they're all beautiful and one day one of them said to me "Hey Grandude!" I said "What?" and I thought, I kind of like that, so from then on I was kind of known as Grandude.
So I thought, you know what, it's actually a nice idea for a book, so I started to write some stories, and then I talked to the book publishers and they liked what I was doing.
So basically it's about a character called Grandude who represents grandfathers everywhere. He has four grandchildren and he calls them "Chillers". They love him and they go on adventures with him and he's kind of magical, so you'll see that in the book. I wanted to write it for grandparents everywhere – and the kids – so it gives you something to read to the grandkids at bed time."
Kathryn Durst, Illustrator, said: "I am thrilled to be able to create the illustrations for Hey Grandude! because I just love adventure stories with a touch of magic! This story especially resonated with me because I have wonderful childhood memories of my dad taking my siblings and me on exciting adventures, just like Grandude does in the book. I am very excited to be able to work with Paul McCartney on this project. It has been such a treat to collaborate with such an inspiring and accomplished artist. We both want to make an exciting and beautiful book that kids will want to read again and again!"
Francesca Dow, Managing Director, Penguin Random House Children's said: "Paul McCartney is one of the greatest wordsmiths and visionaries of all time. When we learned he was writing a picture book we were confident it would be something special, but what he and Kathryn Durst have created together is so much more than we could have imagined. Hey Grandude! is an inventive fantasy fizzing with magic, brimful of humour and heart – and Grandude himself is a one-of-a-kind hero for all generations. Children, parents and grandparents will all want to go adventuring with Grandude."
About the author and illustrator
Paul McCartney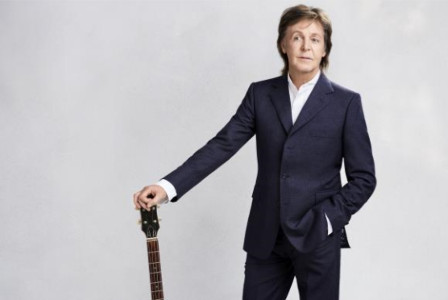 Paul McCartney's career has been impossibly prolific and singularly influential. In the 1960s, Paul changed the world forever with The Beatles. He didn't stop there, and has continued to push boundaries as a solo artist, with Wings, and collaborating with numerous world-renowned artists. He has received 18 Grammys, and in 1997 was knighted by H.M. The Queen for his services to music.
Paul is a dedicated philanthropist, advocating for many causes including animal rights and environmental issues. Paul's most recent album Egypt Station was his first ever album to debut at Number One in the US album charts. He's also a very proud grandfather.
Kathryn Durst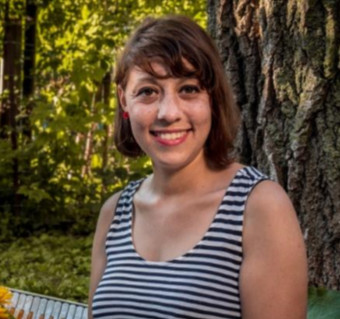 Kathryn is a graduate of Sheridan College in Ontario, Canada. With a background in animation, she has interned with Pixar Animation Studios in addition to working on children's books.
When she is not illustrating books, she may be found playing the accordion, growing vegetables, folk dancing or putting on shadow puppet shows. She lives in Toronto, Canada, with her grumpy mini dachshund named Chili Dog.