RUGBY League stars could avoid the risk of getting hooked on painkillers and anti-depressants by taking cannabis oil, a new study aims to prove.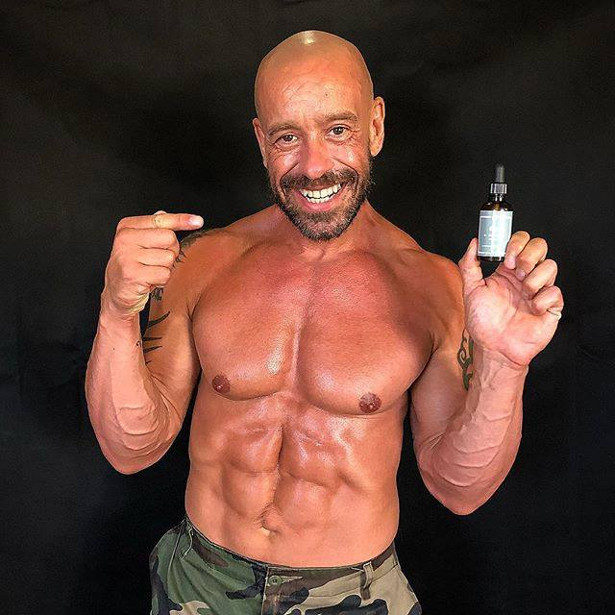 FACEBOOK | TWITTER | YOUTUBE | INSTAGRAM
Earlier this year Rugby Football League president Tony Adams warned that stars of the 13-man code are becoming "increasingly addicted to prescription painkillers".
And with St Helens and Salford set to go head-to-head in the Super League Grand Final at Old Trafford this weekend, new research could offer hope to players in high-impact sports struggling with pain and injuries.
Former Arsenal and England football star Adams, who set up his Sporting Chance clinic after a personal battle with addiction in the 1980s and 1990s, highlighted the problem in rugby league earlier this year.
He said: "They're making tackle after tackle after tackle and it hurts.
"So they're getting painkillers like Tramadol from the doctor, prescribed drugs, and then getting a load off the internet as well to go out there and do it again and again.
"All of a sudden you get addicted and it becomes a vicious cycle."
Former Bradford and Warrington forward Rob Parker has also spoken about his experience with Tramadol following a catalogue of injuries.
Now new research in Canada is set to explore whether CBD – or cannabidiol, which is derived from the cannabis plant but lacks the psycho-active THC ingredient – could offer a viable alternative.
Sanctioned by the National Hockey League (NHL), the year-long study will involve 100 former ice hockey players in Toronto.
The aim is to explore whether cannabinoids could help discourage athletes from using opioids and other medications to tackle pain.
Dr Mark Ware, chief medical officer of cannabis company Canopy Growth which is funding the study, said: "We hear plenty of anecdotes from athletes about how cannabinoids are helping them, but we don't have any good robust data to prove that and we're addressing this with a credible partner."
Players who participate will be examined over a 10-week period and undergo MRI brain scans and diffusion tensor image scans – which produce a three-dimensional map of the brain.
They will also undergo blood tests and have their speech, writing patterns, memory and emotional state monitored.
Of the 100 participants, 20 will be given a placebo pill while the other 80 will be given CBD pills. Researchers will explore if CBD eases anxiety, depression and pain.
Neurosurgeon Dr Amin Kassam, who has consulted with the NHL Alumni Association and Canopy Growth, said: "This is a crystallising moment.
"We have a big need, the right agenda and the right people.
"The NHL alumni are willing to commit their privacy and their souls to help others in the community."
The use of opioids and prescription medication in sport is a hot topic.
A study published in the Clinical Journal of Sport Medicine found that a quarter of retired professional American Football players said they'd used opioids within the previous month – and half has used them not as prescribed.
CBD is one of 104 chemical compounds, known as cannabinoids, that can be found in the cannabis plant. It is a naturally occurring substance and legal in the UK.
David Barcly, CEO of British brand CBD Armour, welcomed the study and is keen to hear the findings.
He said: "You hear of former pro athletes who have misused addictive painkillers, anti-inflammatories and anti-depressants.
"If CBD can help ease this, that has got to be a good thing."