Strike a Paws: The Ultimate Guide to Making your Pet Instagram-Famous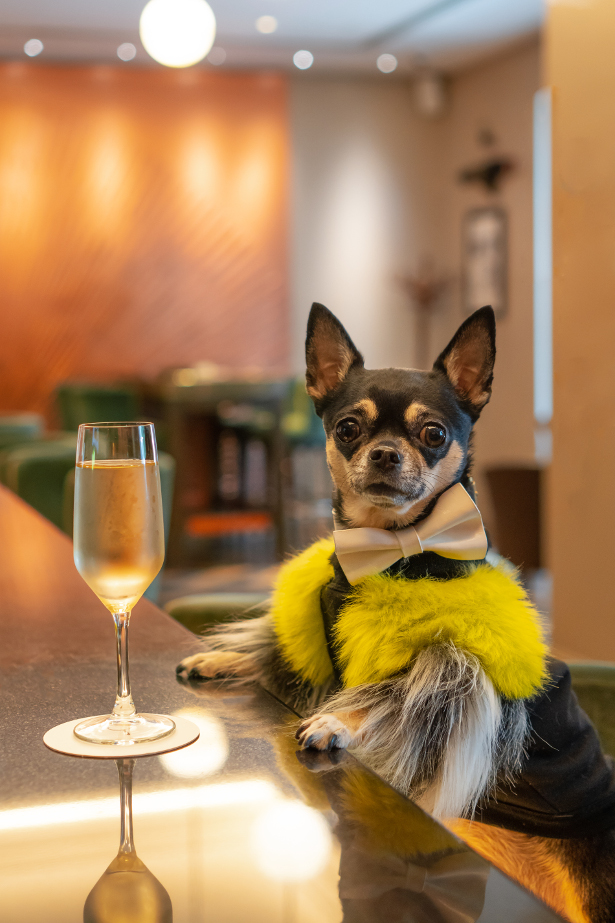 PINTEREST | TWITTER | YOUTUBE | GOOGLE+ | FACEBOOK
· Whether your pet is a seasoned star, or you're trying to raise their profile, ensure you are camera-ready to capture your pet in perfect focus with Sony's new Animal Eye Auto Focus technology
· Enter Sony's latest Instagram competition to win a camera equipped with Animal Eye AF
· Sony reveals five of the top 'petfluencers' in the UK as the hashtags #dogsofinstagram and #catsofinstagram reach over 250M posts
· Guide includes a photography series taken by award winning animal portrait photographer Gerrard Gethings, featuring Instagram stars @dolly_pawton and @danteduke_thecat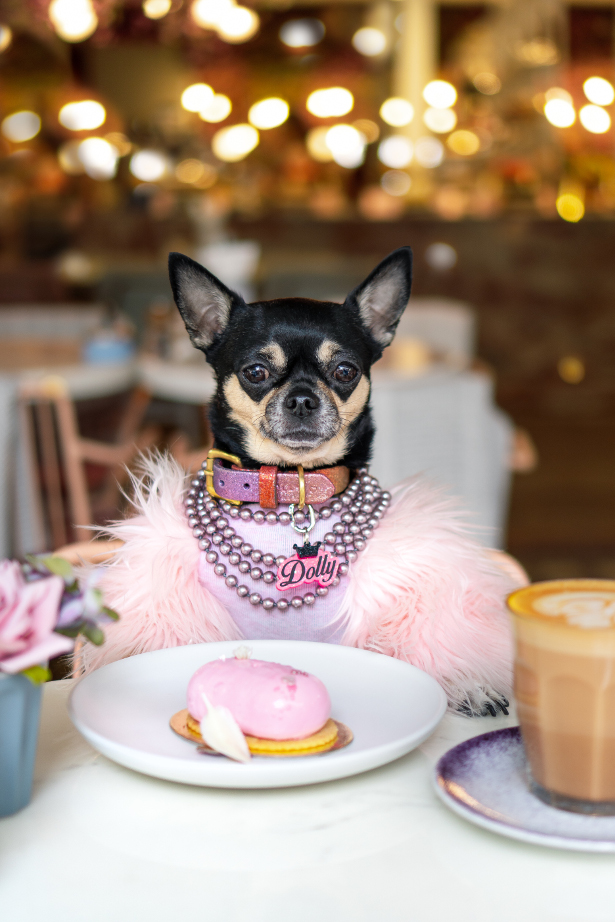 Whether you're a dog lover or cat crazy, social media is the go-to place to spend hours scrolling through the cutest animals the internet has to offer. In 2019, Instagram has become the ultimate destination for pet photo-sharing, but with over 250 million uses of the #dogsofinstagram and #catsofinstagram alone, it's hard to stand out from the crowd. With Sony's new unique Animal Eye Auto Focus technology, users can take perfectly focussed pictures of their pets meaning our furry friends can get all the likes they deserve.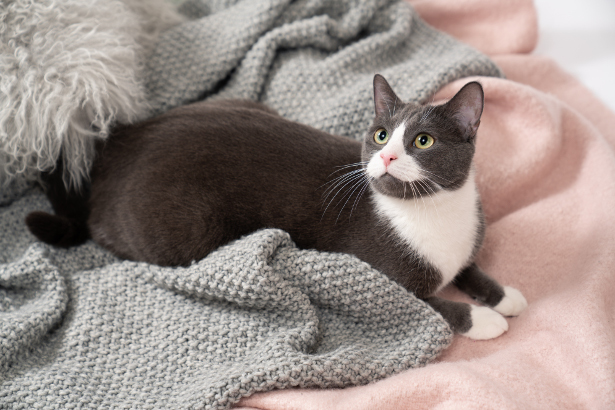 To celebrate the release of its unique Animal Eye AF technology, on the α6400, α7III and α7RIII models, Sony has revealed a list of five of the most followed pets in the UK. These include a beautiful Mancunian husky, a fluffy Maltese from London and high fashion chihuahua.
Five of the most followed pets in the UK:
@milperthusky (dog) – 885k followers
@lifewithmalamutes (dog) – 383k followers
@bluestaffy (dog) – 250k followers
@lilliput.the.maltese (dog) – 180k followers
@dolly_pawton (dog) – 144k followers
They've also teamed up with Instagram stars Dolly Pawton (@dolly_pawton) and Dante Duke (@danteduke_thecat) to give you the ultimate how-to guide to taking perfect pics of your future Instagram-star.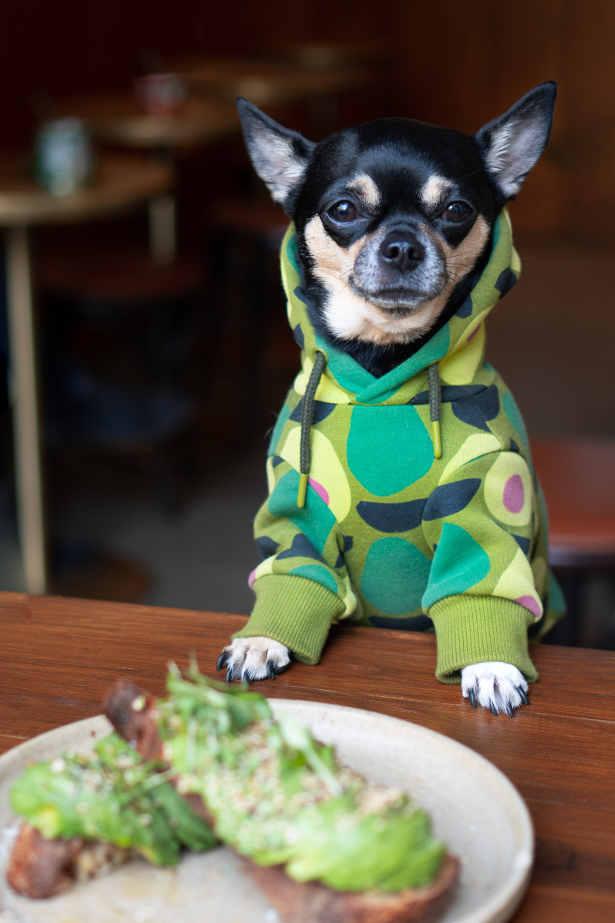 From finding the right backdrops to teaching your pooch to pose, Sony brings you the ultimate guide to turning your pet into an Instagram star, with the help of professional pet photographer Gerrard Gethings and pet-influencers Dolly Pawton and Dante the Cat.
Gerrard Gethings, Animal Portrait Photographer, said: 'Photographing animals is very different to photographing humans. You have to create an environment where you control as many elements as possible. It should be calm and quiet. The trick then is to capture the animal's attention and keep it for long enough to get the shot you need.'
'When the frame is set up, you often have only a split second to get the shot, so the right camera is important. We took all today's photographs with Sony cameras, using their Animal Eye Auto Focus technology. Focus is everything, and this feature tells the camera to automatically track the animal's eyes, keeping them in super sharp focus, allowing me to concentrate on getting the perfect picture.'
Stella & Lucy (Dolly Pawton's Mums) said: 'A top tip is to get to know the pose that your pet enjoys doing. When Dolly was younger, we noticed she loved to prop herself on the table, so that become her signature pose. When taking shots, we incorporate her favourite squeaky toy (a little white dumpling) that she's had for years. She'll look at that no matter what else is going on – we don't know what we would do if we lost it.
'If you're getting a few shots, keeping their interest is key. We get really creative with this and sometimes end up making a huge range of sounds to keep Dolly's attention – often getting odd looks from passer's by. Finally, Dolly always get rewarded with her favourite treats.'
Karen Duque, mother of Dante the Cat said: 'With cats, it's all about making them feel comfortable. Dante is a very relaxed boy, but whenever we set up a shot with him, we take the time to make sure he is familiar with his surroundings. He will walk around, rub himself on the props and sniff things – then he's ready for his close-up!'
Stella & Lucy (Dolly Pawton's Mums) have also provided a run down of the key things to think about when trying to make your pet Insta-Famous:
Embrace their unique personality
Cute, sassy, goofy, adventurous; our pets each have their own individual character. We all know how special they are, so flaunt what makes them stand apart and tell their story. Dolly has an eye for fashion and she's passionate about activism – everything she posts ties back to that.
Outfits
Create a distinctive look that stands out. Whether that's elaborate clothing, stylish accessories or themed content for the Holidays (pumpkin and Santa hats at the ready), who doesn't love a good costume change? On the other hand, if that isn't your pet's style – be true to them. It's all about being authentic.
Set the scene
With Instagram being a visual social platform, its key to create an image that catches the eye and creates that thumb stopping content. Props, backdrops, good lighting and perfect focus are essential to embrace and build on your pet's character and create engaging imagery.
Whether that's brunch at a cafe, having a 'sip' at the bar, walks on the coast, or snuggled up on the sofa at home; choose a variety of backdrops that bring something new, yet are compatible with their personality.
Strike a pose
Choose the best angles that show off your pet's personality and any distinctive physical features. The more you work with your pet, the more you will get to know their strongest look, whether that's a powerful stance which oozes confidence or belly rubs to show off their playful side. Treats will definitely be your friend here!
Focus on Quality
Use the best equipment to capture sharp imagery that highlights every inch of your pet's shining persona and appearance. The new Animal Eye AF function on Sony cameras will help you take the ultimate pictures of your pets, accentuating the finer details and bringing them to life on screen. They say that eyes are the 'windows to the soul', and this latest Sony update will enable you to achieve stunning, precise, crisp images of those 'puppy dog eyes' that will be sure to stop scrolling thumbs.
Caption Copy
Captions can further help bring your pet's personality and narrative to life, giving their followers an insight into their thoughts. Witty, funny and sarcastic tones work well, depending on their nature of course. Incorporate trending hashtags into your posts to ensure they get the exposure they deserve.
Be consistent
Maintain the same tone and voice throughout with both your imagery and text to create a strong identity that people can clearly recognise. Also, be consistent with how often you post, giving your fans frequent updates to keep your audience's attention.
Pierrick Masson, Interchangeable Lens Camera Product Manager Sony Europe said: 'As more and more people are photographing their pets and sharing them with their followers on social media, it's more important than ever that cameras are able to take strong, detailed shots of them. The new Sony Animal Eye AF technology on the α6400, α7III and α7RIII cameras allow you to focus your attention on your pet's reactions and picture framing while the camera will do the rest for you. All you need to now is set up a winning shot."
Sony want to see your pet portraits. If you are a Sony Alpha owner, get a chance to win a Sony α7RIII mirrorless camera by entering their Instagram Animal portrait competition. You have until 19th July 2019 to enter, find out more information at: s-digitalimaging.com/ILC-animal/en/