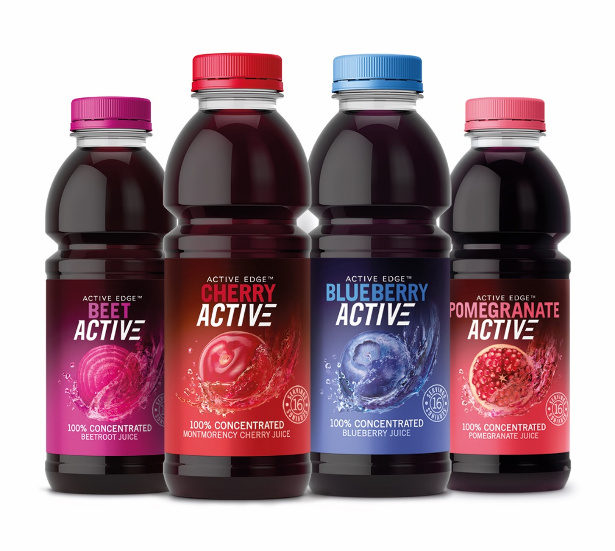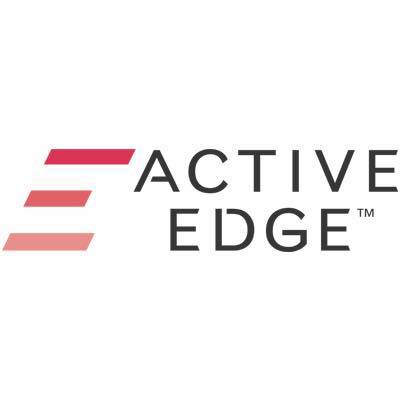 The Secret to Great Health and Longevity Starts with ActiveEdge
Premium plant-based nutritional supplements for health and sports performance.
YOUTUBE | FACEBOOK | TWITTER | PINTEREST | INSTAGRAM
London, August 2019: For a simple yet effective solution to improve overall health and tackle specific health conditions, look no further than ActiveEdge's 100% plant-based concentrated juice supplements. Rich in antioxidants that can deactivate damaging free radicals which contribute to diseases and ageing, CherryActive, BeetActive, PomegranateActive and BlueberryActive provide a plethora of health benefits that have been backed by extensive research. They also act as a source of muscle fuel by supplying energy to the body with 30ml of each product containing over 25g of naturally-occurring carbohydrates.
Made with 100% Montmorency cherries, CherryActive serves as a natural remedy for several health issues. A wholesome source of the sleep hormone, melatonin, CherryActive aids in improving sleep quality. (1) Its high levels of anti-inflammatory anthocyanins also alleviate muscle and joint soreness or pain from muscle recovery after exercise. These pain-relieving effects even extend to more severe conditions like fibromyalgia, gout and arthritis-related inflammation. (2) In addition, research from Northumbria University has shown that CherryActive possesses the ability to reduce high blood pressure that is comparable to that achieved by medication. (3) This too reduces the risk of stroke and coronary heart disease.
BlueberryActive is abundant in flavonoids and anthocyanins, both of which are anti-inflammatory antioxidants that can enhance brain function especially in older people, according to research conducted by University of Exeter. (4) These nutritious vitamins and metabolites are also particularly useful in maintaining good eye health by preventing disorders that may lead to impaired vision or blindness. (5)
Other products by ActiveEdge include PomegranateActive, which has over 100 phytochemicals that regulate gastric cycles and boost gut health in people with inflammatory gut conditions like IBS. (6) BeetActive serves as a rich source of dietary nitrates that convert to nitric oxide upon consumption. (7) This facilitates increased blood flow to muscles, significantly boosting muscle endurance even at high exercise intensity.
A 30ml serving of ActiveEdge's 100% plant-based concentrated juice is a rich source of health-promoting antioxidants. CherryActive and BlueberryActive are also available in powdered capsules for those who prefer a lower calorie and more convenient health supplement.
CherryActive RRP: 237ml £8.99, 473ml £15.99. Capsules 30s, £10.99.
BlueberryActive RRP: 237ml £9.99, 473ml £15.99. Capsules 30s, £8.99.
BeetActive RRP: 237ml £5.99, 473ml £11.49.
PomegranateActive RRP: 237ml £7.49, 473ml £12.
CherryActive, BlueberryActive and BeetActive are available from Holland and Barrett and other good health stores.
PomegranateActive is available in general health stores.
References:
1) www.ncbi.nlm.nih.gov/pubmed/22038497/
2) www.ncbi.nlm.nih.gov/pubmed/21233776
3) www.ncbi.nlm.nih.gov/pubmed/27146650
4) www.ncbi.nlm.nih.gov/pubmed/28249119
5) www.ncbi.nlm.nih.gov/pubmed/30411897
6) www.ncbi.nlm.nih.gov/pmc/articles/PMC3612487/
7) www.ncbi.nlm.nih.gov/pubmed/30747267