Top Picks for Kids this Christmas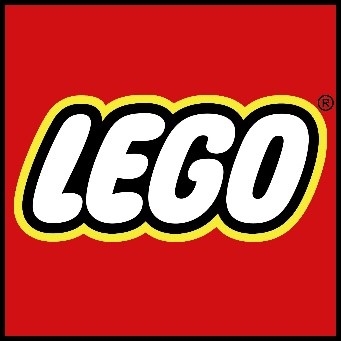 FACEBOOK | TWITTER | INSTAGRAM
Augmented Reality Set
LEGO® Hidden Side™ Newbury Haunted High School [70425] RRP: £109.99 | Age: 9+ | Pieces: 1474
Engage youngsters in fun augmented-reality ghost-hunting adventures. This awesome toy combines a buildable LEGO model with an app to deliver a fully interactive play experience – interacting with the model makes things in the app come alive. With continuous updates, tough boss ghosts to battle, new mysteries to solve, cool items to find and ghosts to defeat and collect, this LEGO Hidden Side set takes LEGO play to a new dimension!
Augmented Reality Set
LEGO Hidden Side™ Paranormal Intercept Bus 3000 [70423] RRP: £54.99 | Age: 8+ | Pieces: 689
The ghost hunt continues with this powered-up school bus toy features cool tech details, like a pull-out command centre and flip-out 'de-haunting' cannons, to inspire hours of creative play. Download the Hidden Side app and scan the model with a phone to make it come alive – interacting with the model makes things happen in the app.
Awesome Spaceship THE LEGO MOVIE 2™ The Rexcelsior! [70839] RRP: £139.99 | Age: 10+ | Pieces: 1826
Kids will enjoy a galaxy of space adventures when they build 70839 The Rexcelsior! and role-play with popular characters from THE LEGO MOVIE 2™. This LEGO spaceship toy has opening doors and lift-off roofs for easy play, dual microfigure cockpit and a detailed microscale interior with various rooms and compartments to discover and explore.
Inspired by NASA LEGO CITY Deep Space Rocket and Launch Control [60228] RRP: £89.99 | Age: 7+ | Pieces: 837
Give young space adventurers a treat with a NASA-inspired toy rocket launch set. This awesome LEGO City 60228 Deep Space Rocket and Launch Control kids' toy features a modular, multi-stage rocket with cockpit, booster and payload storage modules, and a monorail system with stops at the rocket, research area with geode retrieval training and launch control tower.
Add to Your Own HogwartsTM LEGO Harry Potter™ Hogwarts Clock Tower [75948] RRP: £84.99 | Age: 9+ | Pieces: 922
Kids will be immersed in a world of imaginative play. Whether visiting Dumbledore's office or attending a Defence Against the Dark Arts lesson, traveling through time by resetting the tower clock or unwinding at the Yule Ball by operating the 'dance' function… once they enter the Hogwarts Clock Tower, they'll never want to leave! With 8 minifigures and iconic locations from Harry Potter and the Prisoner of Azkaban™ and Harry Potter and the Goblet of Fire™, kids will be immersed in a world of imaginative play. This product can be attached to the LEGO Harry Potter Hogwarts™ Great Hall.
Includes a Pirate Ghost Ship LEGO Friends Heartlake City Amusement Pier [41375] RRP: £119.99 | Age: 8+ | Pieces: 1251
Roll up for the fun of the fair with LEGO Friends. This amusement park toy set allows your little builder to immerse themselves in the excitement of a theme park experience. It includes a ticket kiosk and turnstiles where the friends can enter and exit. There's a spin-the-wheel stall where fairgoers can try to win treats. The carousel ride features 3 chairs, which fly round in a blur thanks to a spinning, twisting function. The star attraction, however, is the pirate ghost ship where your young Friends fan can enjoy chills and thrills as they whizz round the pirate shipwreck.
Animal Rescue Speedboat LEGO Friends Rescue Mission Boat [41381] RRP: £84.99 | Age: 7+ | Pieces: 908
Give the gift of endless hours of exciting animal rescue adventures with LEGO. Your little explorer will be able to play out a multitude of animal-saving scenarios with this highly equipped toy boat. There is a speedboat bay with launching function, swivelling crane with a stretcher for transporting sick animals, lookout position and a cockpit area. The deck is removable to allow access to the cabin, which includes a lab, kitchen and a bedroom complete with toilet.
3 in 1 Tech-Powered LEGO Builds LEGO Star Wars™ BOOST Droid Commander [75253] RRP: £179.99 | Age: 8+ | Pieces: 1177
Introduce your Star Wars™ fan to a rich LEGO brick galaxy of lovable droids, exciting missions and coding fun for kids. This interactive robot toy puts your child in command of 3 app-controlled Star Wars LEGO droids: R2-D2, a Gonk Droid and a Mouse Droid, each with their own personalities and skills. Using the free LEGO BOOST Star Wars app, your young commander builds the droids, inserts the Bluetooth-controlled Move Hub into the one that will solve each mission, and brings it to life using the intuitive drag-and-drop coding environment.