Twinings launches two new Cold In'fuse flavours, in time for the summer sunshine

TWITTER | PINTEREST | FACEBOOK | YOUTUBE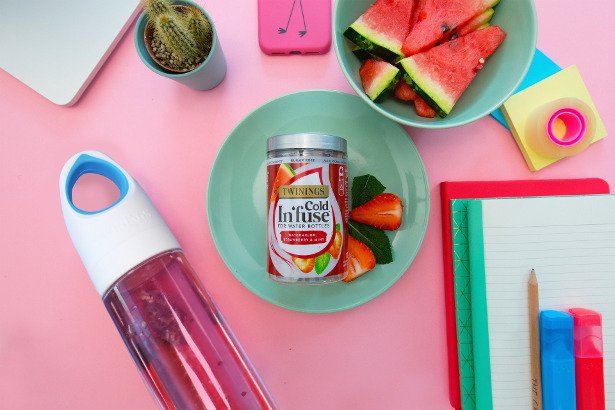 · Popular Cold In'fuse now comes in two new flavours: Apple, Cucumber, Mint & Green Tea and Pink Grapefruit & Orange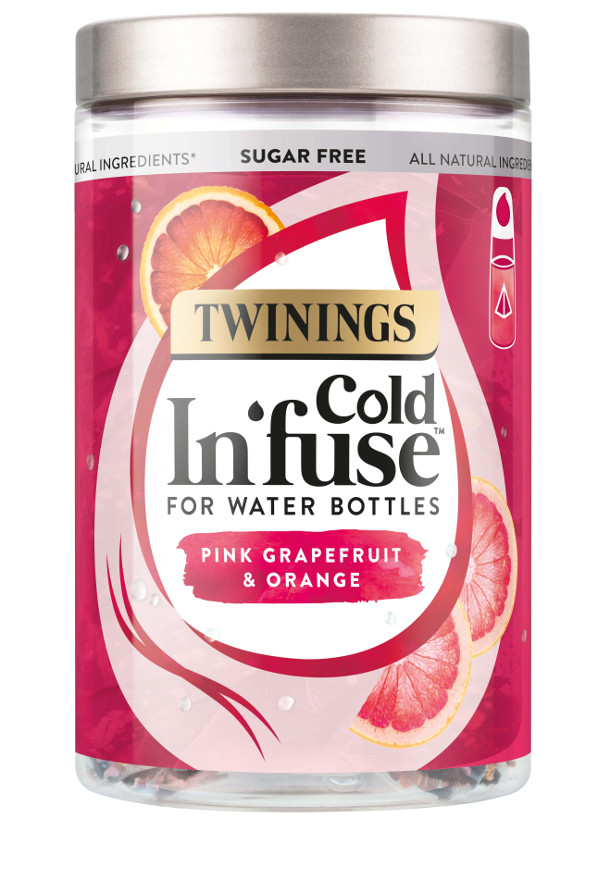 · All natural ingredients allow users to add a hint of flavour to their water, easily and conveniently
· Available now in a range of UK supermarkets and online at twinings.co.uk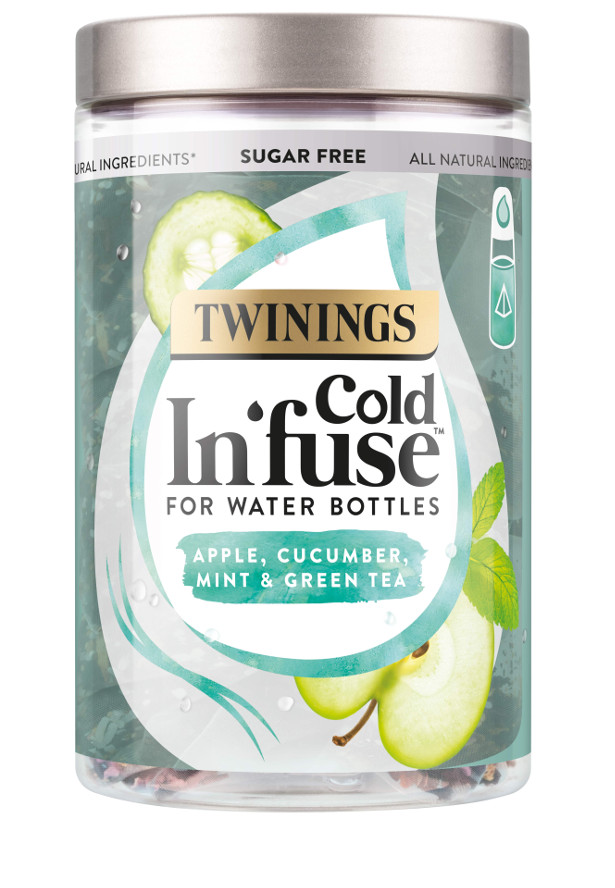 1st July 2019, London, UK –Twinings has officially launched two new flavours to add to its popular Cold In'fuse line-up. Apple, Cucumber, Mint & Green Tea and Pink Grapefruit & Orange have joined the six other flavours, allowing users to naturally enhance their water sugar free, with a delicious flavour. Building on their huge popularity since the initial launch in 2018, Twining's have increased the range in time for summer.
Water consumption is extremely important; however, it is not particularly exciting which can make it difficult to achieve the recommended two litres of water intake every day. The Cold In'fuse range allows users to add a bit of excitement to this everyday habit, without having to use alternatives full of sugar or spending time cutting up fruit. By simply adding the biodegradable mesh infuser into a water bottle, five minutes of infusion time achieves a delicious flavour sensation.
Easy to prepare and usable with cold still or sparkling water, the new fruity flavours are perfect to enjoy in the summer sunshine. Joining the Cold In'fuse range that launched in 2018, there are now a total of eight flavours you can choose from:
· Rose Lemonade
· Passionfruit, Mango & Blood Orange
· Watermelon, Strawberry & Mint
· Blueberry, Apple & Blackcurrant
· Lemon, Orange & Ginger
· Coconut, Pineapple & Mint
· Apple, Cucumber, Mint & Green Tea
· Pink Grapefruit & Orange
To accompany this range of Cold In'fuse flavours, Twinings also offers a water bottle. This bespoke bottle is made from shatterproof Tritan material, and has been designed to help encourage drinking on the go, so fans can enjoy their flavoured water anywhere!
Apple, Cucumber, Mint & Green Tea and Pink Grapefruit & Orange Cold In'fuse flavours are available to purchase now as a pack of 12 for an RRP of £3.79 – meaning each 500ml serving is only 31.6p.