UK JOB SEEKERS SIGN UP FOR CAREER SUMMER CAMP TO BUILD SELF BELIEF – AS CRISIS IN CONFIDENCE HITS THE NATION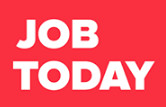 FACEBOOK | TWITTER | INSTAGRAM | LINKEDIN

1 in 3 millennials are looking for Summer Jobs where they can earn money and become 'Passion Professionals'
Despite this, the UK is suffering from a crisis in confidence with 70% of millennials not feeling that they have the skill set for their dream jobs
JOB TODAY has teamed up with leading employers to launch a free, training program, Summer Camp, to power more young Brits into their future careers
With July being one of the most popular months to go online and look for a new job, new insight from JOB TODAY reveals, a third of millennials are pursuing 'Passion Professions', as opposed to traditional careers. inspired by stars who have built multi-million businesses out of their passions such as Mrs. Hinch, Joe Wicks and Made in Chelsea's, Alik Alfus, are careers centered around peoples interests.
Despite this, more than 70% of the UK's under 35s state that they're suffering from a crisis in confidence when pursuing these careers due to a lack of education – and the skills required – for these professions in the national curriculum.
However, employees are listening, and nearly half (40%) of job posts on JOB TODAY, don't require previous experience – just a passion and thirst to learn.
According to the insight, the top five industries millennials want to work in:
Fitness
Photography
Content creation
Design
Personal Assistant
The insight comes from the UK's leading hiring app, JOB TODAY that canvassed their six million users, to determine the state of the UK jobs market for under 35s today.
To help job seekers build confidence and begin their careers as 'Passion Professionals', JOB TODAY has teamed up with leading employers to launch a free, training program, Summer Camp, to power more young people into their future careers. Co-founder of JOB TODAY, Polina Montano explains:
"We want to remove the worry and frustration young brits face when they try to land that summer job with no experience – that's why we came up with our Summer Camp and are partnering with some truly amazing brands to give job seekers fun and free work experience this summer so they can explore their passions, gain new experience and potentially walk away with a job for the summer!"
Helping this generation to land roles in new and exciting industries, JOB TODAY has curated a training program with four different employers including a leading health and fitness brand, a contemporary art gallery and artist in Chelsea, a content curator and a business improvement district in Fitzrovia, working with some of London's leading restaurants and retailers.
Young Brits can apply for a spot in the London-based Summer Camp which will take place across four days in July. The program will give 40 job seekers (ten across each session) the chance to immerse themselves in a range of different industries so they can seek out where their passions lie and even be in with a chance to land a job at the end of the month.
For more information visit www.jobtoday.com.