What a DNA test can tell you about you?
FACEBOOK | TWITTER | INSTAGRAM | YOUTUBE
A Muhdo DNA profile allows you to understand how your day to day diet affects your body at a cellular and genetic level. Once profiled, Muhdo Health is able to recommend truly personalised recipes and workouts that align to your genetic profile and your health goal. Muhdo Health can help you improve your results and your overall health and wellbeing and achieve your health goals efficiently and sustainably.
DNA profiling helps with not only health but better cognitive function, creativity, higher IQ, better working memory, and better reading comprehension. It can also help reduce stress, anxiety and depression, as well as supporting injury prevention.
Muhdo Health currently works with healthcare trusts and insurance and employee benefits companies like JLT, as well as elite athletes including Olympic rower Helen Glover, Olympic hockey player Sam Quek and Eddie Hall, the world's strongest man in 2017.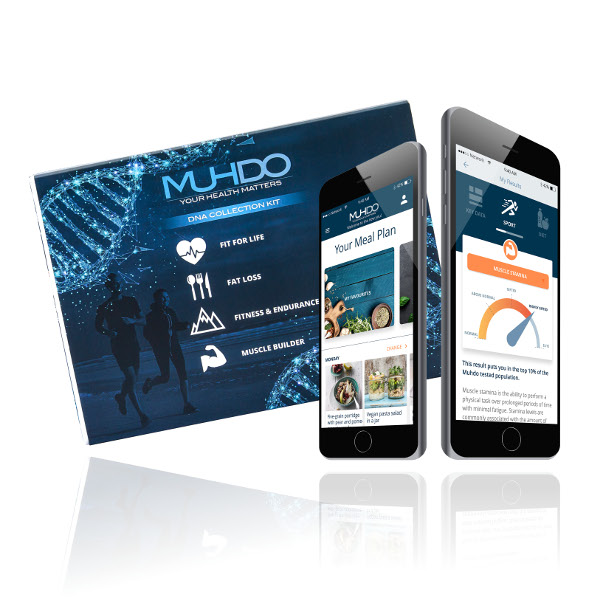 Nathan Berkley, CEO of Muhdo Health, said: "Our vision is the mass personalisation of preventive and curative healthcare. Prevention is better and cheaper than cure and inspiring people to develop healthy long-term habits is good for them and good for society. We need to focus more on internal health and democratise genetic knowledge so people can make informed decisions about their wellbeing.
For further information on Muhdo DNA profile click here muhdo.com/product/dna-profiling-kit/