Teasup are a specialist independent tea company based in Putney, South West London, with a mission to seek out the best quality whole leaf tea from the top tea gardens across the globe, ethically sourced and in environmentally-friendly Packaging.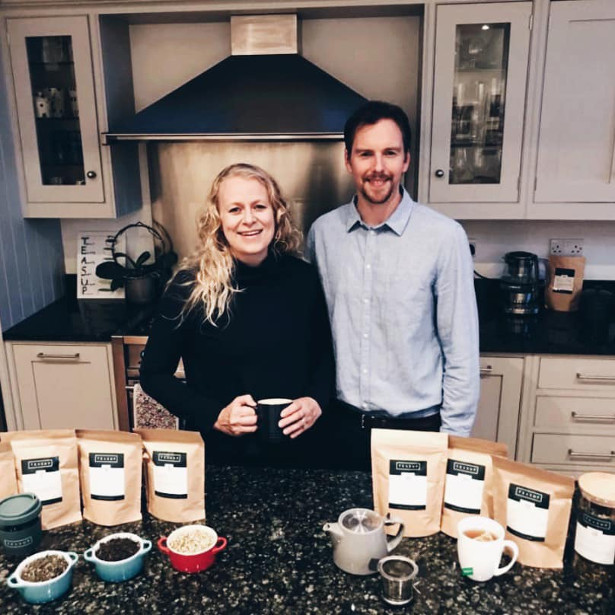 Loose Leaf Tea Starter Set
Price£28.80
This is a great gift, with everything you need to begin the wonderful world of drinking loose leaf tea. Featuring three of our most popular loose leaf teas, a tea-infuser for your mug and tea tasting notes, all in a lovely gift box. Ethically sourced and in environmentally-friendly packaging.
You can also include a personalised gift message when you add this product your shopping cart.
INCLUDES FREE DELIVERY TO THE UK (Using DPD where available).
The first tea included is the Teasup Breakfast Blend, which takes English breakfast tea to another level and features top quality Assam with high grown Rwandan and Kenyan tea leaves for a beautifully full-bodied and well-rounded taste. (Contains caffeine).
The second tea included is White Tea and Mango, which is a beautifully smooth and delicate Fujian white tea complemented by the tropical aroma of mango (Contains caffeine).
The third is a caffeine-free "Good Night" infusion that tastes as good as it looks. Its camomile base balances the floral scents from the rose petal and lavender, and takes "Calm" to a whole new level.
The Teasup Tea Infuser makes brewing loose leaf tea easy. Simply place the infuser into your mug/ cup, add your loose leaf, pour over the hot water and put on the lid. When you've brewed to perfection you can take off the lid and use it as a coaster for your infuser! What's more, it's made from stainless steel and is dishwasher proof.
See more and buy at :- www.teasup.co.uk/collections/tea-gift-set-collection/products/loose-leaf-starter-set