SUPER WHEN For Men! > www.whenbeautyus.com/mens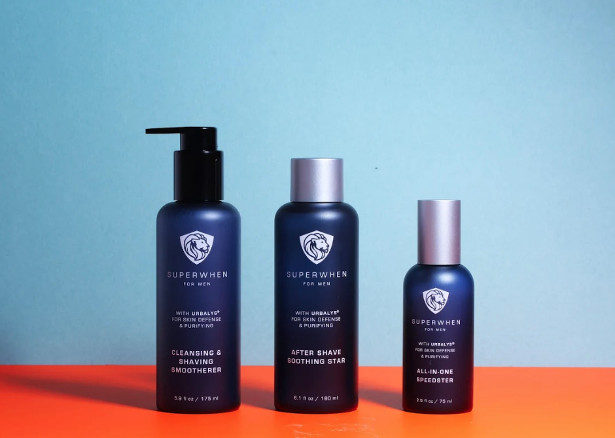 Coming this fall to Neiman Marcus and whenbeautyus.com, SW is WHEN Beauty's first-ever line developed to address common skin-aggressors faced by men, such as micro dust, environmental stress and pollution, frequent shaving, sebum, and sweat.
FACEBOOK | INSTAGRAM | TWITTER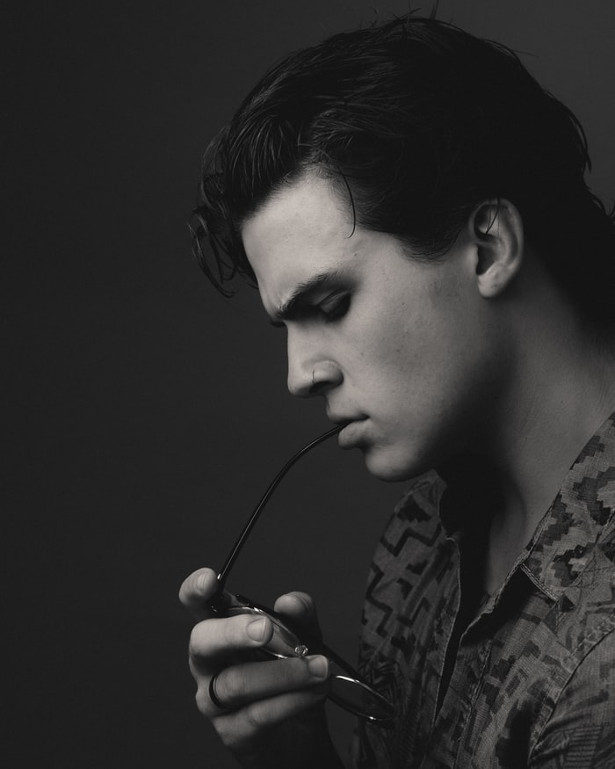 The first products released from the line encompass a 3-step skincare routine that is simple enough for the rough and tough, yet luxurious enough for the dapper skincare enthusiast. Dressed to the nines in clean, black packaging and stamped with the brave and mighty lion, the new SUPER WHEN collection is formulated with patented, anti-pollution ingredient, URBALYS®, which has been clinically proven to detox and purify the skin while reinforcing it's moisture barrier.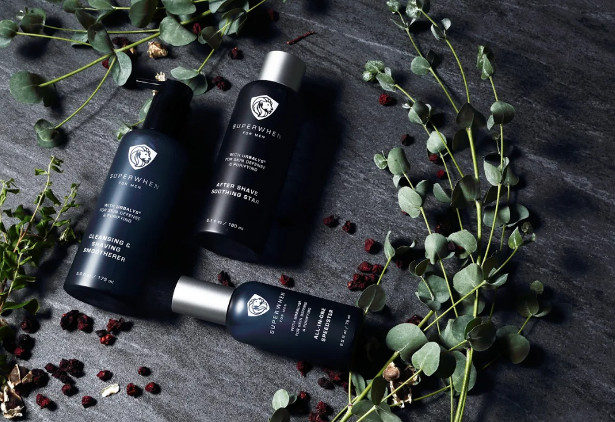 Superwhen for Men Cleansing & Shaving Smootherer, 5.9 fl oz mL, $40
· Create the perfect landscape for a close, clean shave with the Smoothers rich, long-lasting lather. Formulated with gentle micro bubbles to cleanse the pores of dirt, oil and impurities for an easy-to-rinse, cool, fresh finish. Suitable to use on sensitive, irritated skin.
· Moringa Seed Extract and Portulaca Oleracea extract help skin to retain moisture during shaving and cleansing
· Glycerin moistures and protects irritated skin
Superhwhen for Men After Shave Smoothing Star, 6.1 fl oz, $45
This anti-bacterial, anti-inflammatory and anti-oxidant rich after-shave works to tone, cleanse and soothe irritated skin while treating acne and atopy and activating cellular repair.
· 79% Pure Witch Hazel Water calms and heals skin irritated from shaving
· Rooibos, Marjoram, Rosemary extracts, Hyaluronic acid and betaine instantly hydrates and nourishes for smoother, healthier skin
· Witch Hazel, Peppermint and Thyme extracts purifies while helping to control oil and tighten the pores
·
· Chamomile flower extract soothes and protects skin from environmental aggressors
Superwhen for Men All-In-One Speedster, 2.5 fl oz, $45
Wrap things up with the All-In-One Speedster. This triple-action, all-in-one lotion, essence and cream quickly absorbs into the skin for a non-sticky finish – the results – skin is left hydrated, brightened and wrinkle-free.
· Black bean extract and Evening Primrose moisturizes and energizes the skin
· Green tea extract and Moringa Seed extract controls oil production for clean, matte skin
· Niacinamide and Adenosine brightens the skin and provides an anti-wrinkle effect
· Soybean Seed extract provides antioxidant and anti-aging benefits to help firm the skin
· Camellisa Sinesis Leaf extract purifies the skin, tightens pores and helps skin to retain moisture
About the brand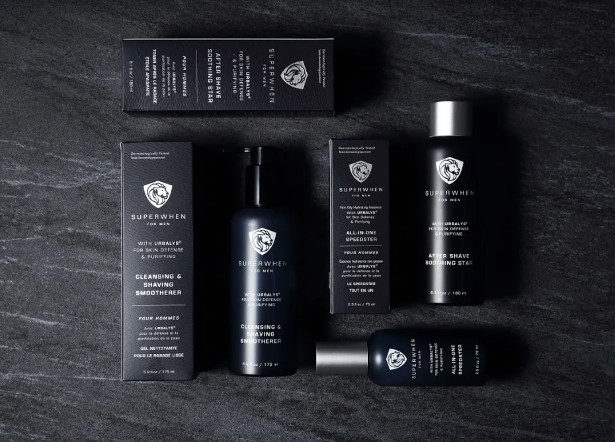 When® brand was created by Jin Han Lee, a healthcare specialist, to bring the high-quality skin treatments from dermatologist clinics and spas to fit the lifestyles of busy modern women who may not have the 'time' to afford such luxuries. To do so, he used the latest skincare innovations and research to craft a gentle yet effective skincare ranges to provide PREMIUM, INTELLIGENT SKIN CARE SOLUTIONS every time, everywhere, whenever your skin needs a 'mini spa by skin intelligence' experience.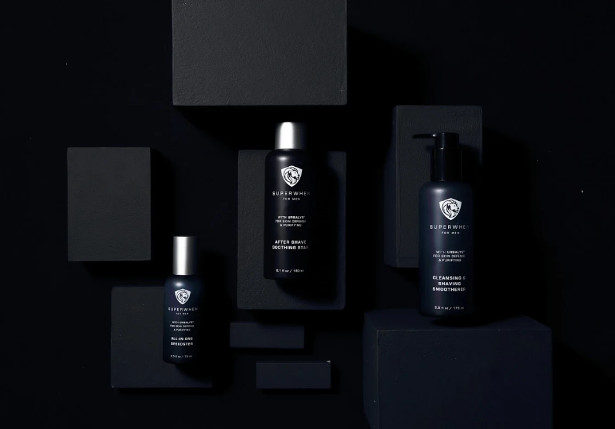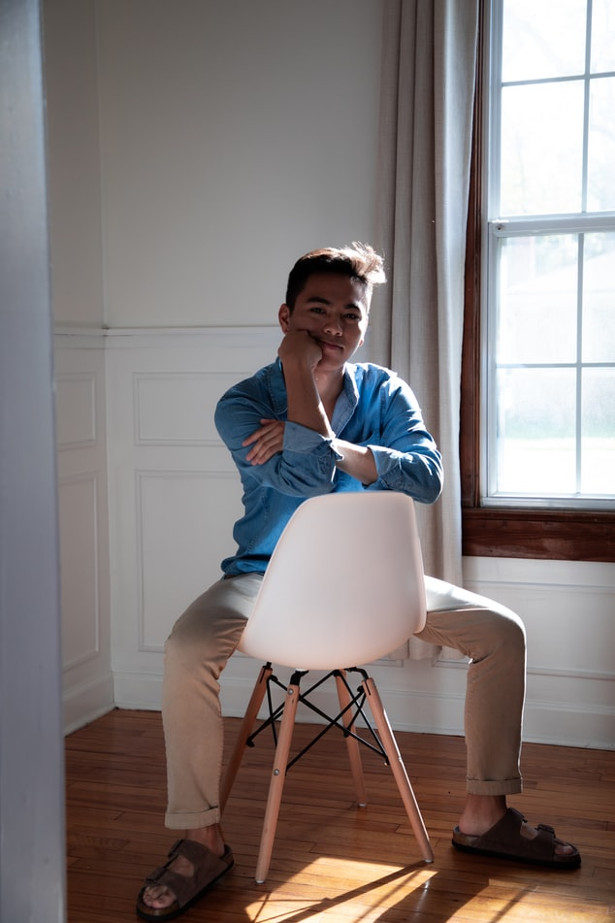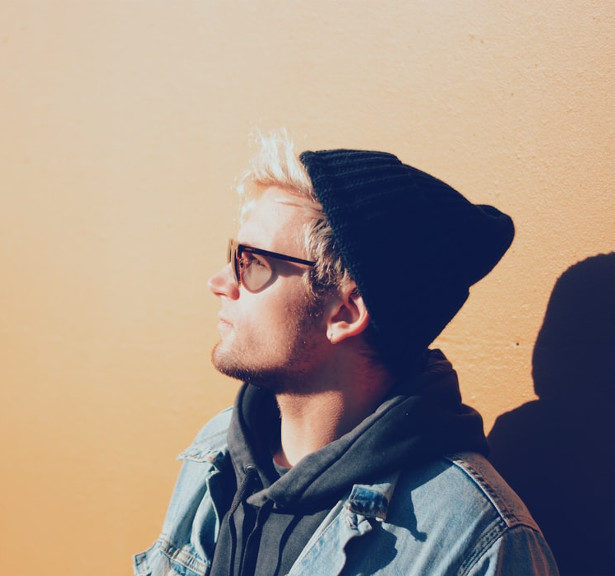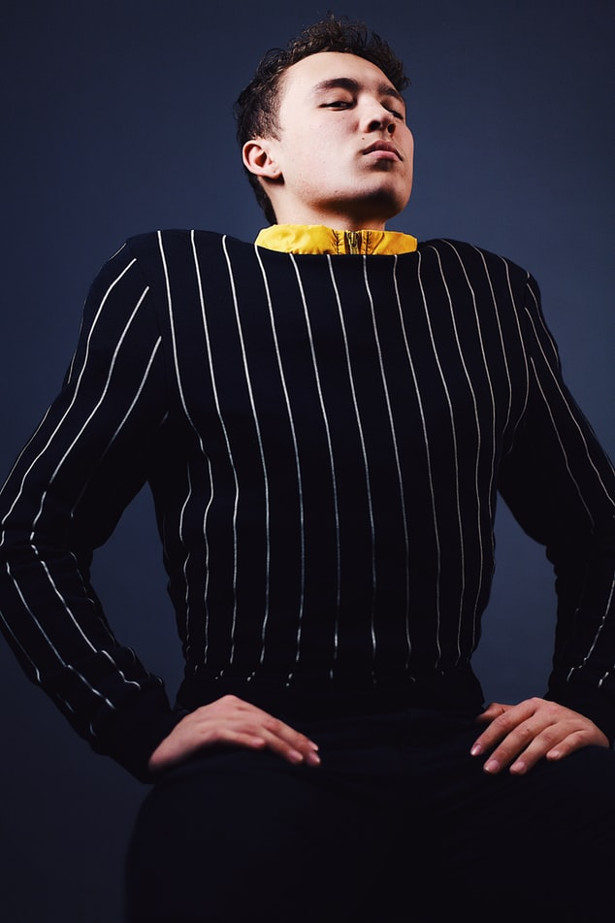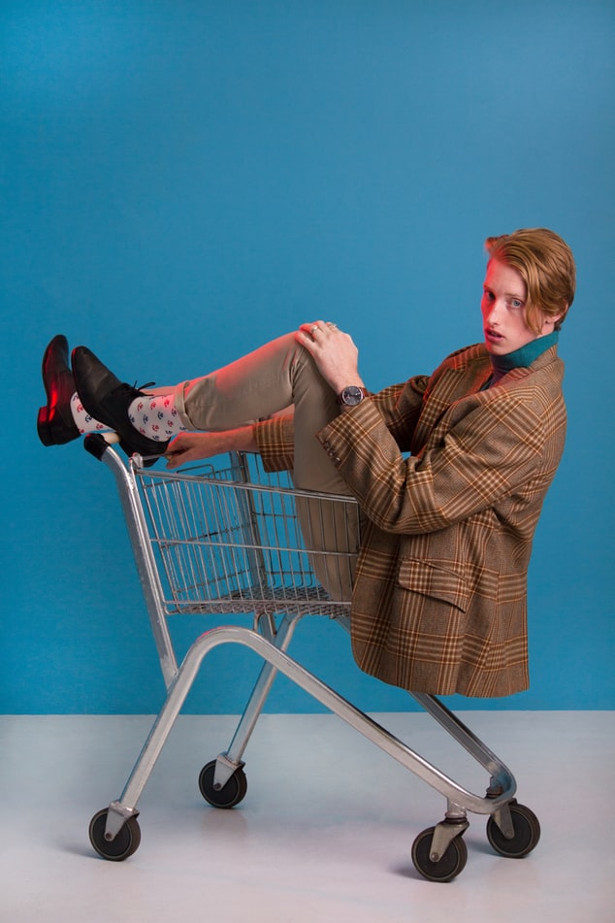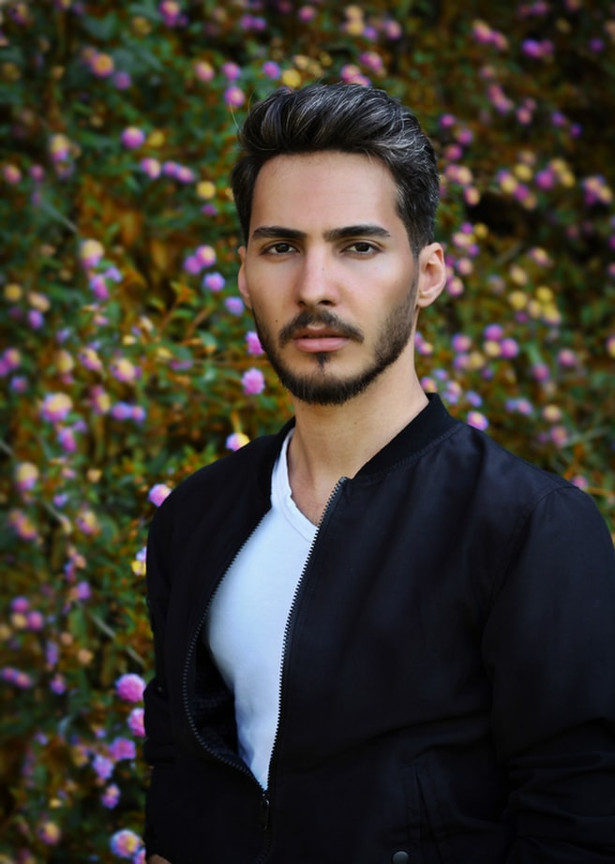 Seraphina Does EVERYTHING! Author: Melissa Gratias, Ph.D. Such A Great Stocking Filler Book! On Amazon!
Amazon www.amazon.com/gp/product/1937870553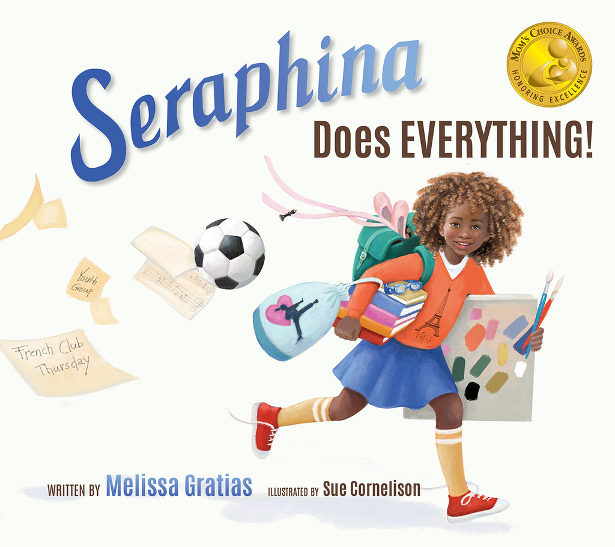 Seraphina Does EVERYTHING! was published by the National Center for Youth Issues, and not-for-profit publisher who promotes social emotional learning in children. The book is about a girl who doesn't want to miss out on anything so she does it all. Then, she learns an important lesson about life balance from her dad. It is a great gift for a active child, parent, or educator.
Here is a recent review of Seraphina Does EVERYTHING! fromGoodreads:
5 stars.
Wow. This was above my expectations. The moral of the story is not just for children of all ages but also a very important message for adults as well. Seraphina is an overachiever. She tries to do everything because she fears missing out on something. But while she's trying to do everything, she finally realised that she's trying to do too much and that in fact she really is missing out on some rather important things such as time to play with friends. The chill out time as I call it. She realises that because she is trying to do so much, that she isn't able to do as well as she could if she had less things to try and achieve. The message is simple but important. That putting too much pressure on yourself to do so much, will wear you out and will make you miss out on what is really important.
This is such a beautiful book to just simply look at. The illustrations are gorgeous. Highly recommended.
Overscheduled kids don't have time to enjoy their childhoods. I think that your mission is consistent with the mission ofSeraphina – to help families live a better life.
Illustrated storybook for elementary school-aged children (that has a sneaky message for adults, too!)
Seraphina Does EVERYTHING!
Author: Melissa Gratias, Ph.D.
Price: $14.95
Amazon www.amazon.com/gp/product/1937870553
Seraphina Does EVERYTHING! is the perfect holiday gift for elementary students and the grown-ups in their lives. The storyline follows a young girl named Seraphina through her various hobbies, clubs, sports, etc., who ultimately finds herself overwhelmed and underprepared to succeed in her jam-packed schedule of activities.Seraphina is a conversation starter around weighty issues such as mental health, confronting perfectionism, and prioritization of tasks and opportunities for children. A great reminder for the busy holiday season,Seraphina helps children (and adults!) avoid burnout before it begins.
Vandale Industries Launches
Vince Camuto Men's Collections for Fall, 2019
Vince Camuto Basics; Designed to Reflect the DNA of the Modern Man
New York, NY — For over 30 years, Vandale Industries has been a leader in the design and manufacturing of women's intimate apparel and loungewear. For the first time ever, they are excited to announce the launch of the Vince Camuto men's underwear and loungewear collections.
The designs, inspired by the Vince Camuto men's ready to wear collections are available in a wide range of fun, elevated prints, with luxury touches. Effie Zeyra, President of the division says, "While the men's underwear business has been driven mostly by basics, we see the continuing evolution in this category of fashion colors, prints and detailed waistbands beyond the past underwear drawer staples."
For these new collections of basics and loungewear, fun and fashion are important but fit and comfort is foremost when designing. Zeyra continues, "Uniquely positioned as affordable luxury, the combination of quality and luxe details makes the Vince Camuto men's collection the perfect combination of fashion and value." Prices range from core solids in cotton stretch trunks and briefs with a bold Vince Camuto waistband from $40 for 3 to boxer briefs in cotton and microfiber stretch and a tri blend heather and airflow mesh stretch boxer style for $42.50 in solids and fashion prints. 100% cotton stretch tee shirts are 3 for $40 and are available in white, grey and black.
Loungewear tops include a 3 button henley, a pocket tee, and a sweatshirt that all have tag less collars for comfort. Bottoms are designed with elastic waists and drawstrings on shorts and jogger lounge styles. Fashion bottoms include a side stripe with slash pockets in French Terry. Zeyra says, "With this new men's collection we are focusing on the softest materials available for maximum comfort." The new collection is available at Amazon, Nordstrom Rack and better department stores nationwide.
About Vince Camuto
Vince Camuto is an aspirational lifestyle brand known for its signature craftsmanship and stand-out style. Bold and youthful, the acclaimed designer brand blends European styling with on-trend details and an element of sophistication. ​​Vince Camuto offers a broad range of products for men, women and kids, including footwear, apparel, accessories and home decor. The brand can be found in department stores and specialty stores across North America, as well as on VinceCamuto.com.
About Authentic Brands Group​
Authentic Brands Group (ABG) is a brand development, marketing and entertainment company, which owns a portfolio of global entertainment and lifestyle brands. Headquartered in New York City, ABG manages, elevates and builds the long-term value of more than 50 consumer brands and properties by partnering with best-in-class manufacturers, wholesalers and retailers. Its brands have a global retail footprint in more than 100,000 points of sale across the luxury, specialty, department store, mid-tier, mass and e-commerce channels and more than 4,930 freestanding stores and shop-in-shops around the world.
ABG is committed to transforming brands by delivering compelling product, content, business and immersive experiences. It creates and activates original marketing strategies to drive the success of its brands across all consumer touchpoints, platforms and emerging media. ABG's portfolio of iconic and world-renowned brands generates $9.3 billion in annual retail sales and includes Marilyn Monroe®, Mini Marilyn®, Elvis Presley®, Muhammad Ali®, Shaquille O'Neal®, Sports Illustrated®, Dr. J®, Greg Norman®, Neil Lane®, Thalia®, Michael Jackson® (managed brand), Nautica®, Aéropostale®, Juicy Couture®, Vince Camuto®, Herve Leger®, Judith Leiber®, Frederick's of Hollywood®, Nine West®, Frye®, Jones New York®, Louise et Cie®, Sole Society®, Enzo Angiolini®, CC Corso Como®, Hickey Freeman®, Hart Schaffner Marx®, Adrienne Vittadini®, Taryn Rose®, Bandolino®, Misook®, 1.STATE®, CeCe®, Chaus®, Spyder®, Tretorn®, Tapout®, Prince®, Volcom®, Airwalk®, Vision Street Wear®, Above The Rim®, Hind®, Thomasville®, Drexel® and Henredon®.
About Vandale:
Vandale, started in 1982, holds the intimates, sleepwear & shapewear licenses for Vince Camuto, Warner's, Olga, Jessica Simpson, Dollhouse, Rampage, and IZOD. Vandale also produces a significant in-house collection that includes panties, bras, shapewear, babydolls, and sleepwear. Vandale produces a range of styles that appeals to all demographics through department stores, specialty retailers, mass merchants, and online merchants. With over 100 employees Vandale's offices, design studios and showrooms are located at 16 East 34th Street in New York City.
Art Studio Live
Art Studio Live provides a unique gift and experience; an All-in-One solution to create your own painting or even host your own Sip & Paint party that can accommodate any space. Perfect for those who like to entertain, and your guests leave with a great painting and possibly a new talent. This Acrylic Painting Experience includes all the necessary tools and provides the steps to create your own painting, which is led by professional artists via streaming video. This painting experience is designed to be easy, and fun.
Acrylic Painting Experience – Learn to paint, made easy!
Paint Kit $29.95
www.artstudiolive.com/painting-kit
Paint Party Experience $79.95
www.artstudiolive.com/paint-party-experience
www.artstudiolive.com
SWAN LAKE: REIMAGINING A CLASSIC
New Book Takes You On A Photographic Journey
Behind-The-Scenes Of The Royal Ballet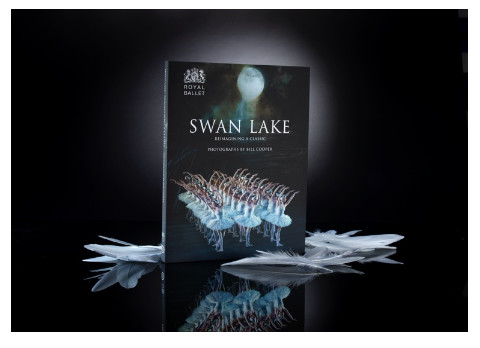 To celebrate the creation of The Royal Ballet's new production of Swan Lake, the Royal Opera House in collaboration with Oberon Books is delighted to present a beautiful behind-the-scenes look at The Royal Ballet's reimagined production of Swan Lake – from preparation to premiere.
Stunningly curated with photographs by acclaimed performing arts photographer Bill Cooper, the book released today, features over 250 exclusive backstage photographs and images, which capture the passion, energy and creativity of choreographer Liam Scarlett's new production of Swan Lake that opened in May 2018 to great critical acclaim.
Swan Lake: Reimagining a Classic – £40
shop.roh.org.uk
Dreki – Release the Dragon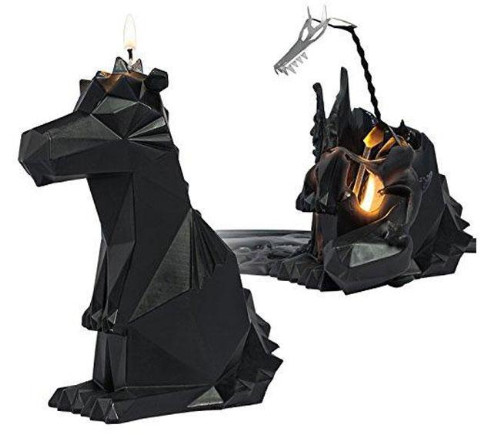 Art evolves and so does Dreki, the crafted candle from 54 Celsius. Watch as it burns and the wax melts. The molten wax drips and creates stunning shapes and will expose a wonderful hidden sculpture, that can be kept for ever.
This wonderful dragon looks the part and once the flames flicker from its wick, you'll start to see the formation and warm glow from within. It is attention grabbing, bold and a masterpiece. For those who love art and those who want a candle that is a little less ordinary, then this is the one for you.
Dreki™ is available in three colours: red, green and black. It costs £29 from eu.54Celsius.com
Hedgepig Fruit Gin Liqueurs – the perfect Christmas gift and lending a helping hand to Hedgehogs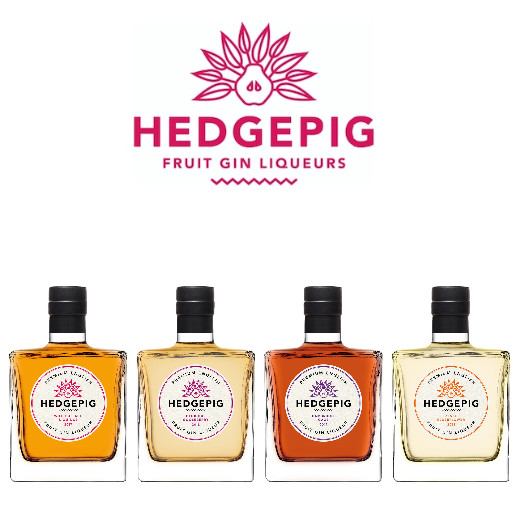 Hedgepig Gin liqueurs are a must have for the Christmas drinks cabinet or the perfect gift for the gin loving friend or relative. These fruit flavoured gins come in four flavours and are delicious accompanying cheese and desserts, making them a pudding gin range like no other. What's more is that for every bottle sold, 50 p is being donated to the British Hedgehog Preservation Society, helping the plight of our favourite prickly friend.
Hedgepig was created by the team behind Pinkster gin and is made using fruit grown in local orchards or foraged, often on hands and knees, from the East Anglian Hedgerows. Sugar levels are lower than many other fruit gin liqueurs whilst, the ABV's are higher.
These luscious liqueurs come in four flavours, Zesty Elderflower, Cambridge Gage, Glorious Goosberry and Wild Bullace and Quince. Best served as a pudding wine or as a cocktail topped up with Prosecco.
All the Hedgepig liqueurs are available to purchase online from www.fruityhedgepig.com
– Cambridge Gage 50cl, 28% ABV RRP: £32.00 20cl: £16.00
– Glorious Gooseberry 50cl, 27% ABV RRP: £32.00 20cl: £16.00
– Zesty Elderflower 50 cl 29.8% ABV RRP: £32.00 20 cl: £16.00
– Wild Bullace and Quince 50 cl 29.8% ABV RRP £32.00 20 cl: £16.00
Oaxis brings its child friendly myFirst Drone and myFirst Camera 2 to the UK

Anti-crash sensors and caged propellers ensure a safe and fun flying experience whilst the easy to use 8MP camera with large screen inspires creativity from an early age
London, 17th September 2019: Award winning global company, Oaxis, today announces the availability of its myFirst range of toys that aim to keep children active and enjoying the great outdoors whilst still using the latest technology and gadgets. The range allows children to have their own gadgets that are safe to use and fun without risk of breaking their parents' versions – a winner all round! The myFirst Drone and myFirst Camera 2 are the ideal combination for keeping them moving and capturing the world around them. The myFirst Drone is available for £34.99 from Argos, Maplin and Amazon and the myFirst Camera 2 is available for £59.99 from Argos and Amazon. They are also both available to purchase in all Selfridges stores.
Oaxis' myFirst Drone is suitable for children aged four and above and enables them to engage with technological advancements which helps in their cognitive learning ability. The simple and safe drone uses 2-sensors that enable obstacle avoidance when in flight so that it can change course and direction after detection of any obstacles or opposing objects and has enclosed propellers so kids aren't at any risk when playing. The anti-crash sensors ensure there is no chance of collisions or crashes with opposing objects such as walls, trees or furniture so it is safe to be flown indoors or outdoors. Using the altitude hover, along with underside sensor, it flies by simply throwing it into the air and can stay in motion and hover under 3 metres for 7 minutes of flight time with the 300mAh battery. When play time is coming to an end, it will gradually descend for a safe landing with no risk of breakage!
Fly the myFirst Drone using only hands with no need for a controller so getting up and running with the new toy is quick and easy from the box. When the battery has run out, simply plug it in using the included USB charging cable and allow 40 minutes for charging time and then the play can continue. Available in both blue and pink, they are bright and fun for all children. When so many children nowadays spent a disproportionate amount of time in front of screens, Oaxis' aim with the myFirst Drone is to ensure that kids remain active, whether indoors or outdoors, getting much needed exercise to keep mind and body healthy, while having fun.
Whilst out and about, the myFirst Camera 2 is the ideal adventure partner for kids aged 4 and above. Encouraging children to capture their favourite moment and create memories of their experiences, both in terms of their surroundings and also their friends and family, it allows them to record videos and take photos of all of their special memories. With the ability to take high resolution photos and videos of 8MP stills (3264 x 2448 resolution) and 1920 x 1080p video resolution, the camera will take high quality clips for children to take pride in and view back at a later date. Using the 2" colour IPS screen also makes it simple and easy to see what they are taking and review once the shoot is completed!
The camera also comes with a waterproof case and silicone sleeve included so that if they get stuck in a downpour of rain in the British weather or want to use it on a family holiday by the pool, it will be safe and sound with no fear of damage. Not only weatherproof but also dustproof and shockproof, the camera is safe in any little hands that may be a bit clumsier!
Using a battery capacity of 1100mAh and charging time of 3-4 hours, it will last them a day out easily whether it be at the zoo, theme park or even just in the garden at home. The Camera 2 is compatible with a MicroSD card up to 32GB (not included) so there is plenty of memory for them to take as many photos and videos as they like without having to go back and delete. The myFirst Camera 2 includes photo templates for kids to help inspire them when needed.
Available in blue and pink, the camera includes decorative stickers and a neck lanyard for kids to personalise their own camera and keep it safe with them at all times.
The Oaxis myFirst Drone is available from Argos, Maplin and Amazon in Blue and Pink for £34.99 and the Oaxis myFirst Camera 2 is available for £59.99 in Blue and Pink from Argos and Amazon.
Patriot Coolers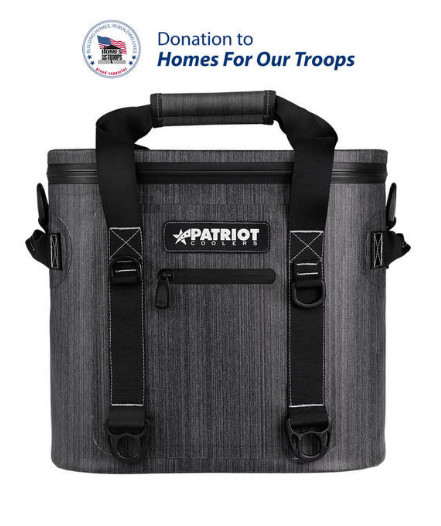 Patriot Cooler products make the perfect gift for any outdoorsman or woman in the family and we would love to be considered for the Holiday Gift Guide Extravaganza.
Founded by Peter and Paul Hirsch, father and son team, the company offers a wide variety of products that have been designed to withstand the toughest environmental conditions while providing a consistent and reliable product experience. Patriot Coolers is also a regular supporter of Homes For Our Troops, by donating 20% of the net proceeds from Cooler and Drinkware sales to the incredible organization.
Here is a look at a few of the top products available through the company.
Item # 1 – The Patriot Softpak Cooler 20
Retail Price: $149..95
Link to Product: bit.ly/2M5AZ6X
The Patriot Softpak Cooler 20 is built for all of your adventures! Whether you're heading out for a day trip to the beach,fishing on the lake, or watching the kids play their favorite sport, the Patriot Cooler keeps food and drinks cold.
Inside Dimensions – 12.5″L x 7.5″W x10″H
Outside Dimensions – 14.5″ x 10″W x 13″H
Item #2 – The Patriot Lunch Box Duo
Retail Price: $37.95
Link to Product: bit.ly/2M5tcpY
The Ultimate Lunchbox.Perfect for: work sites, picnics, camping, fishing, hunting, hiking, traveling,canoeing, tailgating, sports, and much more.
Dual Storage Compartments
Heavy-Duty Construction
Anti-Microbial Interior
Keeps Cold for 24 Hours
Featherweight & Dependable
Sealed Interior Liner
Inside Dimensions – 9.5″L x 7.5″W x7″H
Outside Dimensions – 10″L x 8″W x 10″H
Patriot Lunch Box Due is available in black, blue, red, purple, and aquamarine.
Item #3 – 10oz, 20oz & 30oz Patriot Tumblers
Prices range from $19.95 to $22.95
Link to 30oz Product: bit.ly/2M5AUQV
Link to 20oz Product: bit.ly/2M3g3Od
Link to 10oz Product: bit.ly/2M4MY4R
20oz & 30oz Tumblers available stainless steel, black, white, red, blue,aquamarine, green, purple, sky blue, navy blue, and graphite. 10oz tumbler available in stainless steel.
Item #4 – The Patriot 50Qt Cooler
Link to Product: bit.ly/2M66UUN
Price: $249.95
The Patriot 45 quart Cooler built to with stand even the toughest elements by keeping the heat out & your contents ice cold.
Inside Dimensions – 23″L x 12″W x 10.75″H
Outside Dimensions – 28.75″L x 17.5″W x 15.75″H
Patriot Coolers is a top-rated, outdoor brand based in Houston,Texas. Founded by Peter and Paul Hirsch, father and son team, the company offers a wide variety of products that have been designed to withstand the toughest environmental conditions while providing a consistent and reliable product experience. Patriot Coolers is also a regular supporter of Homes For Our Troops, by donating 20% of the net proceeds from Cooler and Drinkware sales to the incredible organization.
For more information about Patriot Coolers,visit them online at www.patriotcoolers.com
Men's Laser Engraved Titanium Rugby Ring
www.titanium-buzz.com/mens-laser-engraved-titanium-college-football-wedding-ring/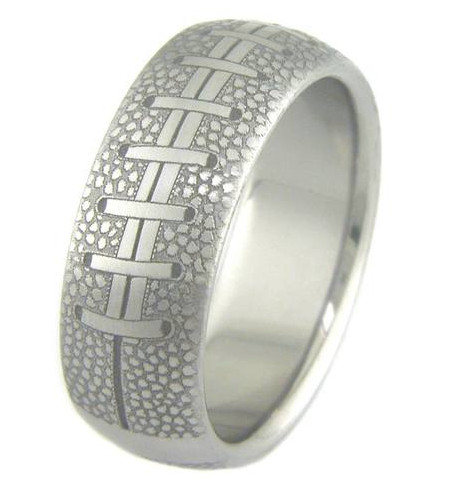 This stylish 8mm width ring with a brushed finish is made specifically for active lifestyle and can be a perfect Christmas gift for a guy who loves watching or playing rugby. It is made from lightweight, extremely strong, and durable titanium that is an ideal metal for making jewelry that is well-suited for everyday wear and can last a lifetime. The ring looks fantastic due to exclusive rugby-inspired design with stitches carefully made with high-precision laser. Your significant other will be happy to wear such a cool ring that matches his hobby and can help him showcase his love of the game. You can also add some engraving for a personal touch and great look.
Pick wines from growers that supply the best wines in the world
Grapes that go into Penfolds Grange, the world's most expensive shiraz, are also picked and pressed into the grower's own wine at a fraction of the price – Oliver's Taranga, MacLaren Value HJ Shiraz, 2014, £28.00
OR
Premier and grand cru Champagne grapes grown and pressed from the real grower (not sold to the big houses and blended so all tasted the same) – Arteis 2007 Brut Champagne (a blend of grand cru and 1er cru grapes) £48.00
Wines new and old – verticals
For those that are happy to drink now – Remhoogte 2016, South African 2016 Pinotage £16.50. / Oliver's Taranga, McLaren Vale 2016 Shiraz, £18.99
OR
For those that like their wine aged – Remhoogte 1999 South African Pinotage £35.00 / Oliver's Taranga, McLaren Vale 2004 Shiraz, £23.00
For those that love to be British, and drink British!
Furnace Projects, relatively unknown Herefordshire based former famous artist, Beth Derbyshire
Their sparking blend which is aged 6 years on lees, £24.50
OR
Their 2015 White Bacchus, fresh, crisp and full of British flavour
For those passion about sustainability
The UK's first biodynamic producer, Albury Estate, Surrey
For the wine explorers out there
Burgundy winemaker's award-winning project in Romania, which is also biodynamic. Scoring 90 points + at £15.50 for the white and red, and £12.50 for their rose
OR
It's Tokaji, but not as you know it. French born winemaker, Stephanie Berecz, makes award winning expressive and dry whines from the volcanic region of Tokaji. Her fermint retails at £16.99.
Wine that's healthy for you! To provide no excuses not to indulge
Made famous earlier this year, a red wine packed with health benefits. Madiran from SW France, Domaine Laouge's Camy cuvee at £14.99
OR Sardinian grenache from the highest slopes the region has to offer, £19.99