JOHNSON'S® Baby Pamper Kit
JOHNSON'S® Baby Oil, 500ml, £2.29
Find out more at :- www.johnsonsbaby.co.uk/product/skincare/johnsons-baby-oil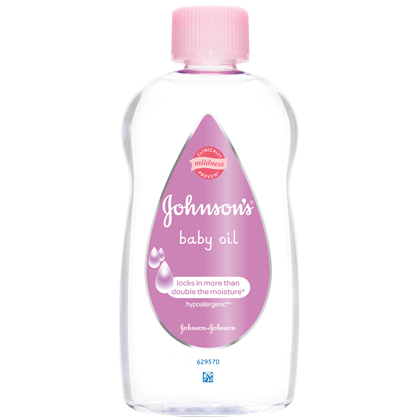 For baby and for you
Creates a light protective barrier on the skin
Hypoallergenic* & dermatologically tested
Ideal for Baby Massage
How to use:
Pour small amount onto the palms and rub hands together to warm, then gently apply onto skin.
Keep out of children's reach. For external use only.
JOHNSON'S® Baby Lotion, 300ml, £1.06
Find out more at :- www.johnsonsbaby.co.uk/product/skincare/johnsons-baby-lotion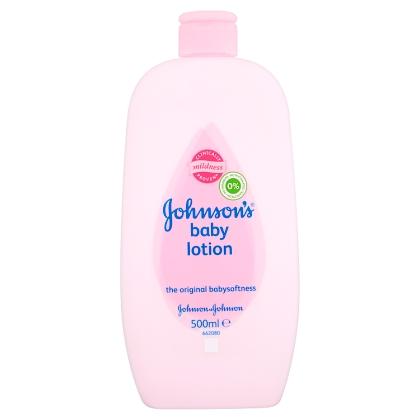 · For baby and for you
· Clinically proven mild and gentle
· Unmistakable babyfresh smell
· Leaves skin feeling soft and smooth
· How to use:
To moisturise, gently smooth over baby's entire body or apply on cotton wool to cleanse skin.
Keep out of reach of children. For external use only
BabyBoo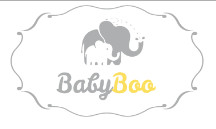 Their ethical line of babywear is 100% organic GOTS & Oekotex certified cotton and ensures that delicate skin is kept safe from irritable fabrics. All of which would make lovely, thoughtful gifts.
At the forefront of ethical childrenswear and accessories, BabyBoo specialises in combining quality and durable fabrics with stylish designs to create clothing perfect for even the most sensitive of skin. And what better present to give than the gift of comfort this Christmas. From sleepwear to feeding bibs, BabyBoo has something for every child to keep safe and warm.
babyboo.co.uk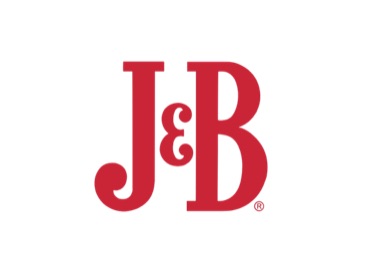 Unsure what to get the whisky lover in your life this Christmas?
Look no further than the world-famous …
J&B Rare Scotch Whisky
Impress your friends and family this Christmas with the gift of J&B Rare – a blended Scotch whisky combining forty-two malt and grain whiskies in one smooth yet subtle blend. J&B Rare is a whisky whose blend and reputation has transformed tastes and defined Scotch Whisky since 1932, earning loyal clientele from the Princes of England to the Kings of Swing. The iconic bottle has become a recognised symbol of sophistication around the world.
The heart of J&B Rare is formed from the finest Speyside malts, blended together before being returned to cask for a further three years' maturation. A unique process of blending mastery, bringing together the bold flavours of single malts with lighter grain whiskies, adding fullness and depth to the blend.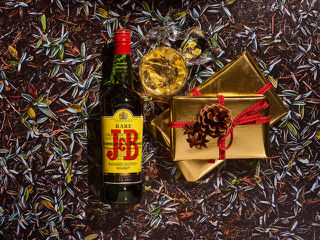 Serve J&B Rare on the rocks, in true Dean Martin style (the most loyal of J&B's Rat Pack admirers) or as a long drink in a Highball topped with soda or ginger ale and garnished with a lemon twist for a refreshing twist on a classic whisky serve.

J&B Rosemary
A refreshing twist on a classic whisky serve:
25ml J&B Rare
125ml Sparkling Rosemary Water
Cubed ice
A sprig of rosemary
Fill a highball glass with ice.
Add J&B Rare with Rosemary Water.
Garnish with a fresh sprig of rosemary
J&B & Tonic
An unexpected drink for Autumn/Winter. Mix J&B Rare with Aromatic Tonic and a hint of fresh ginger:
A refreshing twist on a classic whisky serve:
50ml J&B Rare
125ml Fever-Tree Pink Aromatic Tonic
Cubed ice
Slice of fresh ginger
Fill a highball glass with ice
Add J&B Rare with Fever-Tree Aromatic Tonic
Garnish with a slice of fresh ginger
Available from: Waitrose, masterofmalt.com, thewhiskyexchange.com, drinksupermarket.com, 31dover.com and Justerini & Brooks
Instagram: jbrarewhisky
RRP: £22.50 ABV: 40%
J&B Cocktail Recipes
J&B Rare Aromatic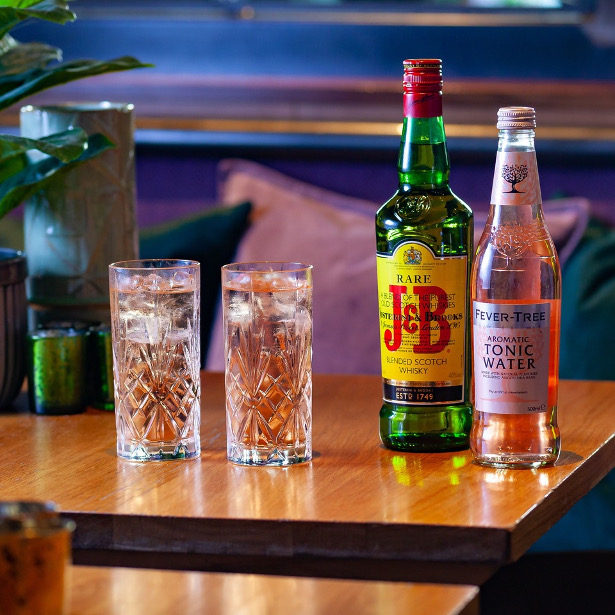 50ml J&B Rare
125ml Fever-Tree Aromatic Tonic
Garnish: Slice of Lemon
Top 50ml of J&B Rare Whisky with 125ml of Fever-Tree Aromatic Tonic and garnish with a slice of fresh ginger for a deliciously unexpected, contemporary whisky serve.
J&B Rare Whisky Sour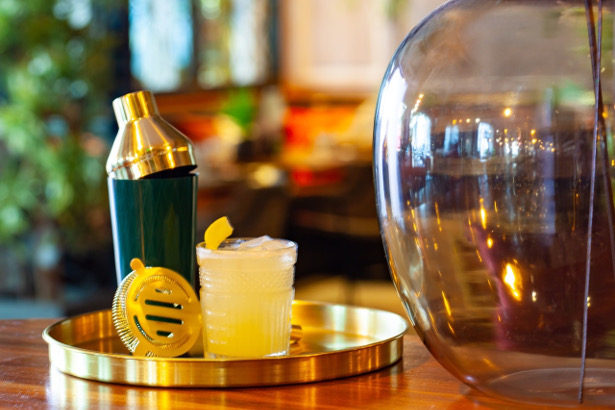 50ml J&B Rare
35ml lemon juice
17.5ml sugar syrup
3 dashes of Angostura Aromatic Bitters
1 egg white
Fresh lemon slice
Fill a cocktail shaker with ice.
Add the ingredients and shake until the surface
of the shaker feels chilled.
Strain into a Rocks glass
Garnish with a fresh lemon slice
J&B Rare Rosemary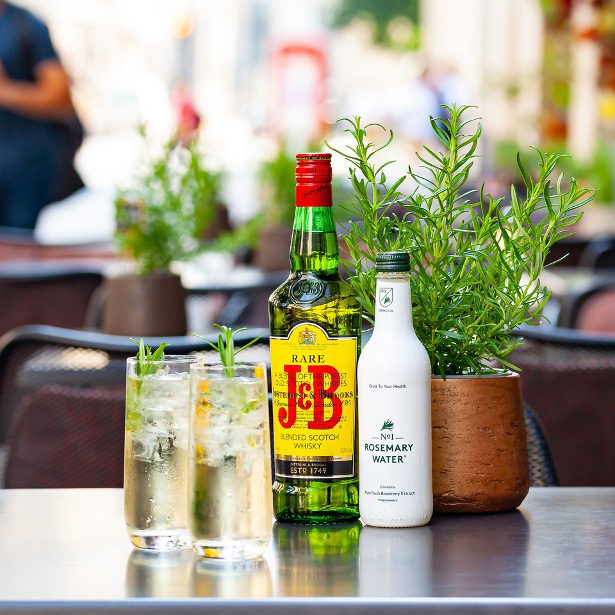 A refreshing twist on a classic whisky serve
25ml J&B Rare
125ml Sparkling Rosemary Water
Cubed Ice
A Sprig of Rosemary
Fill a highball glass with ice
Add J&B Rare with Rosemary Water
Garnish with a fresh sprig of rosemary
J&B Rare Highball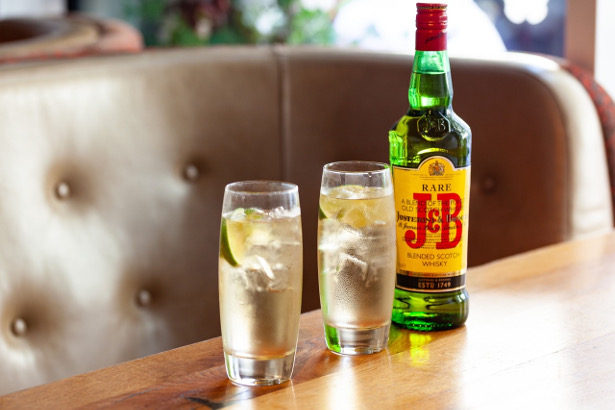 50ml J&B Rare
Soda water
Cubed Ice
Wedge of Fresh Lime
Fill a highball glass with ice
Add J&B Rare with soda water
Garnish with a wedge of fresh lime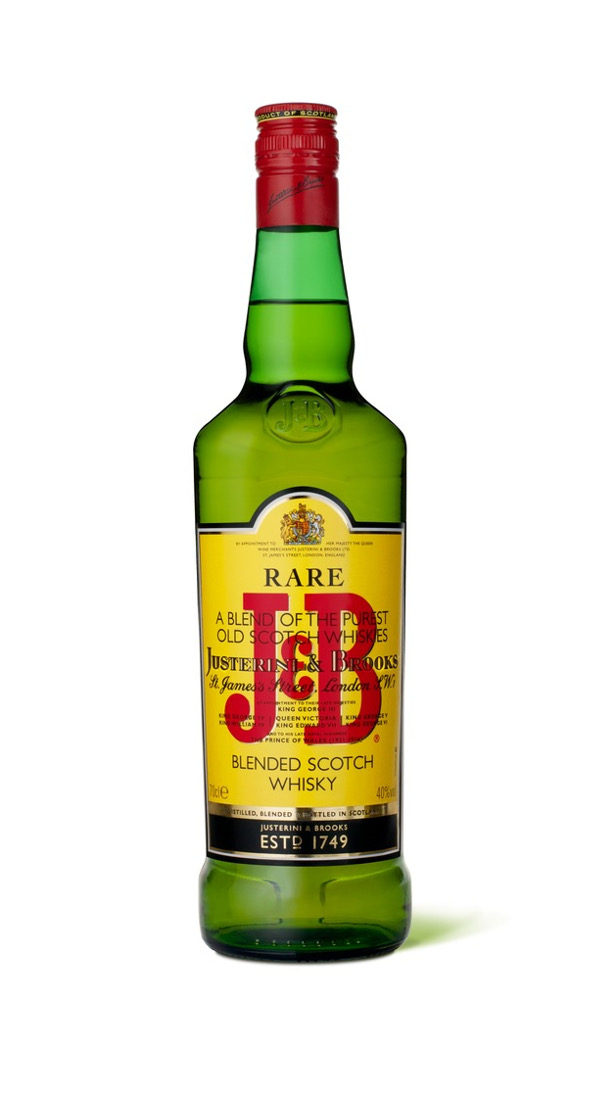 The perfect stocking fillers from Picador this Christmas.


Twas The Nightshift Before Christmas by Adam Kay – From the multi-award-winning and million-copy bestselling author of This is Going to Hurt comes Twas The Nightshift Before Christmas, a brand new gift book that alternates between the hilarious and the heartbreaking, in a love letter to all those who spend their festive season on the front line.
Published 17 October – Hardback – £9.99
Frost Fair by Carol Ann Duffy – Carol Ann Duffy's new Christmas poem, Frost Fair is inspired by the fairs held on the River Thames in London as it froze over in the uncommonly cold winters of the Little Ice Age. This delightful, moving new poem captures the inventiveness of a great city and the drama of winter. Beautifully illustrated by David De Las Heras,Frost Fair is an irresistible read for our festive season.
Published 31 October – Hardback – £7.99
Before The Coffee Gets Cold by Toshikazu Kawaguchi – A beautiful, moving story about a small Japanese café that offers its visitors the chance to travel back in time, to find an answer to the question: what would you change if you could go back? For fans of The Guest Cat and If Cats Disappeared from the World. The novel has been a bestselling sensation in Japan and been made into a film.
Published 19 September – Paperback Original – £8.99
Astro Poets: Your Guides to the Zodiac by Dorothea Lasky and Alex Dimitrov – From the viral twitter sensations @poetastrologers comes the first great astrology primer of the 21st century. Full of insight, advice and humor for every sign in the zodiac.
Published 31 October – Hardback – £9.99

The Ultimate Cuddle Buddy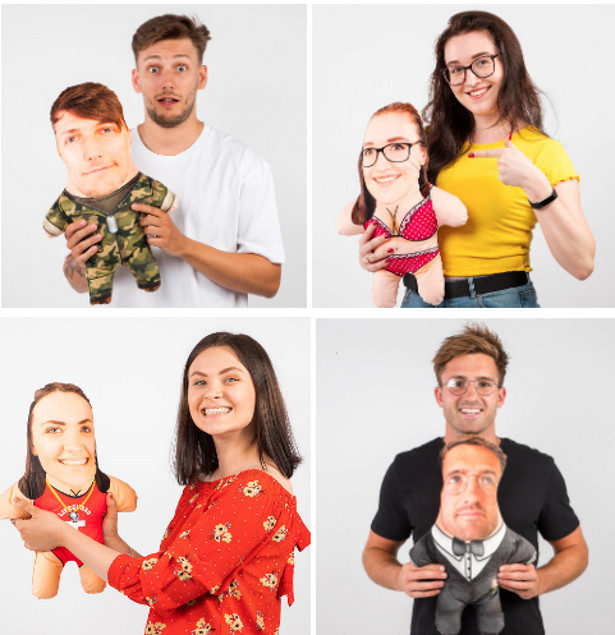 Whether it's intended as a hilarious addition to the family or a heartfelt replacement to cuddle up to, Nerdy Banana's latest exciting brand, Snugzy, creates the ultimate cuddle buddy.
Snugzy is a hilarious huggable cushion that is personalised to feature a face of yourself, a close friend, or loved one, meaning you'll never have to miss anyone again.
With over 100 Snugzy's to choose from, there is a special look to suit any personality or special occasion. So whether you've ever wanted to turn yourself into a professional
footballer, recreate a loved one's profession as a doctor or chef, or even celebrate a friend's wedding; the possibilities are endless.
Priced from £27.99, a Snugzy can be the perfect sentimental gift for any scenario, be it a loved one heading off to University, or even for your partner in a long distance relationship.
Snugzy categories include sports, professions, royalty, music, TV & film, politics, celebrities, superheroes, novelty, wedding and Christmas.
Snugzy products are quick and easy to personalise by simply uploading a high-resolution image online. Gifts are then created by a team of highly skilled UK operators who will create and deliver your order right to your door, with next day delivery available.
For more information, please visit www.snugzy.com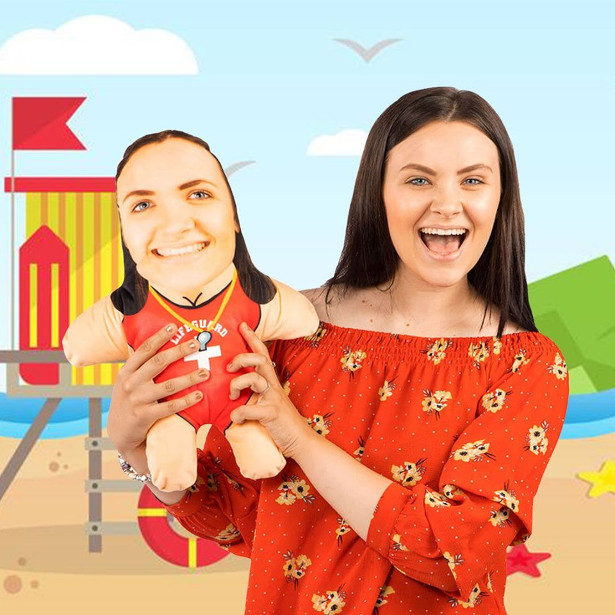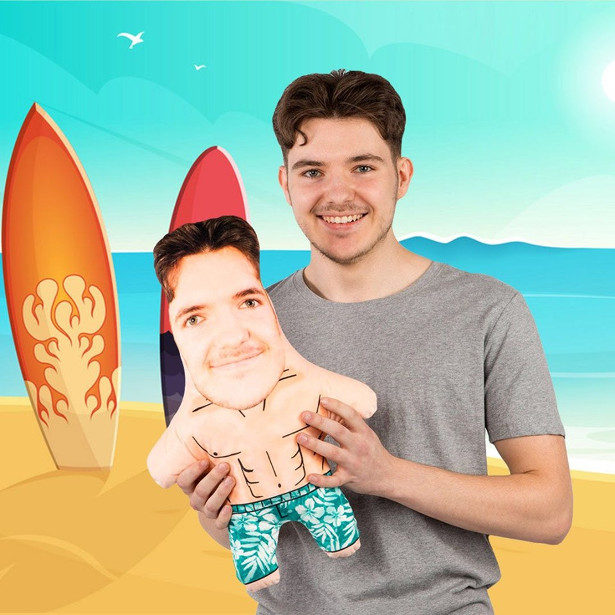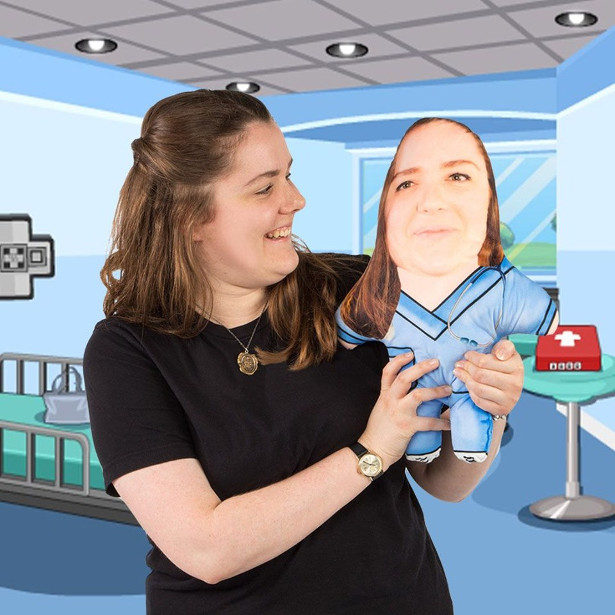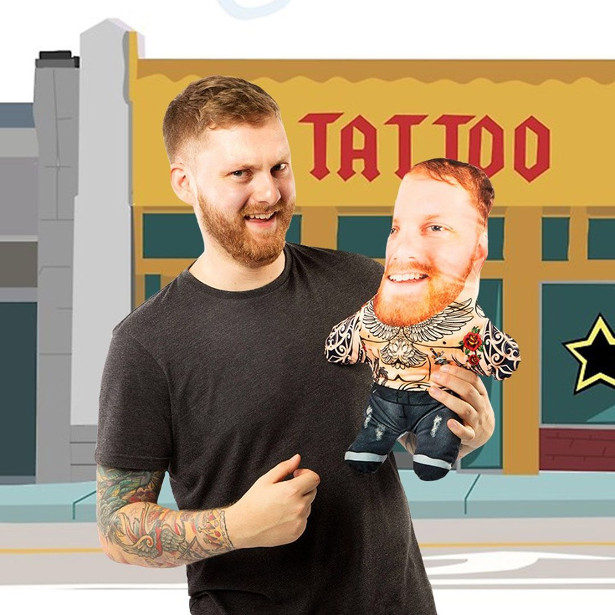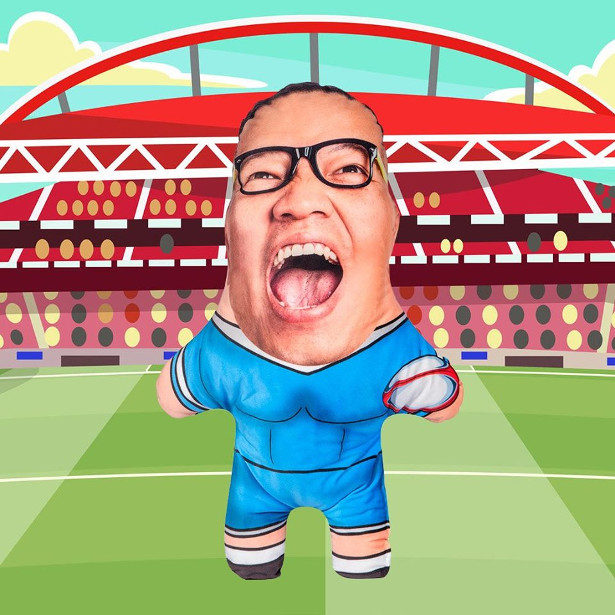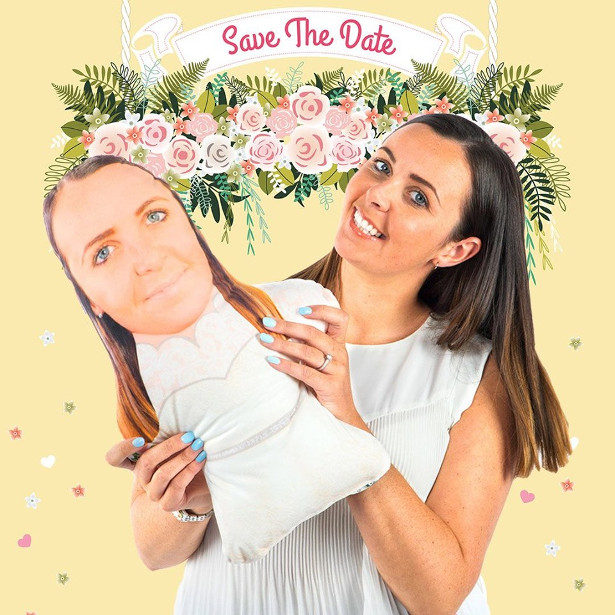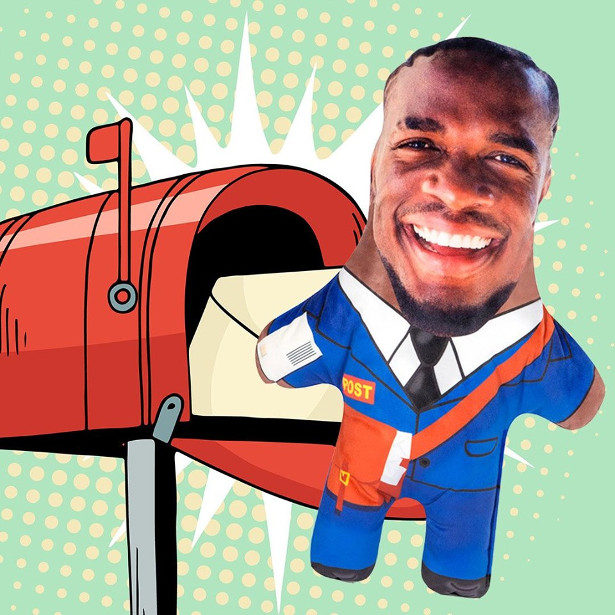 CANE YOU HEAR THE GIN-GLE BELLS?
ALDI LAUNCHES NEW CANDY CANE GIN LIQUEUR TO GET SHOPPERS IN THE FESTIVE SPIRIT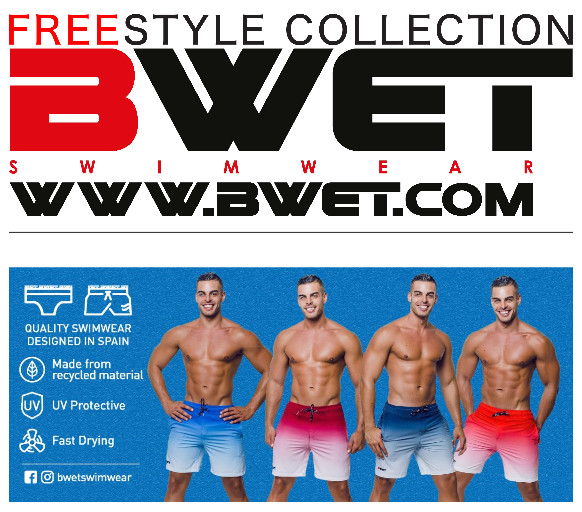 Supermarket Aldi increases gin range to cater to demand in the run up to the festive season
Demand for flavoured gins is on the rise, with UK sales up by 457% in the past year[1]
Supermarket Aldi is getting shoppers in the festive spirit early this autumn, with their launch of its first ever Candy Cane Gin Liqueur (£9.99). Available in stores and online from 1st October, this cheerful new addition will sit alongside a range of new winter inspired spirits and wines – designed to spread festive cheer, without breaking the bank.
A festive twist on the nation's favourite spirit, this special edition gin liqueur is flavoured with sweet peppermint and hints of vanilla, making it the perfect addition to any Christmas party. Enjoy neat over the rocks to truly sample the rich minty flavours or mix with your tonic of choice for the ultimate festive combo.
Providing an innovative alternative to traditional festive tipples left out for Santa, the supermarket's newest Instagram-worthy spirit is expected to be a hit with shoppers, having been handcrafted using one of the most iconic Christmas flavours. And this isn't the first time Aldi has introduced an exciting gin liqueur to its collection, as last year Aldi saw its first ever Gingerbread Gin Liqueur fly off the shelves.
Ramsbury Cocktails

Ramsbury Reviver
Ingredients
Ramsbury Gin 35ml
Lillet Blanc 15ml
Triple Sec 15ml
Lemon Juice 15ml
Dash absinth
Schweppes Salty Lemon tonic – 16ml
Garnish – Manchego Cheese & Quince Jelly
Method
Fill glass with ice
Build all ingredients over ice
Garnish
Florace Cosmetics Moisturizing Shampoo is a super edition to any mans grooming regime.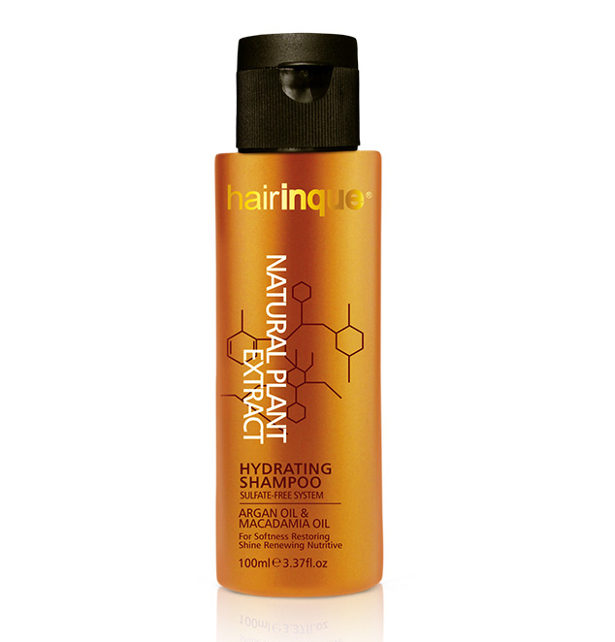 This shampoo nourishes and moisturizes hair, and has a fresh and natural smell. It contains Argan oil and Macadamia nut oil, and is sulfate-free. This product will keep your hair soft and smooth, and give it a fresh look.
You can buy it and find out more at :- >> www.floracecosmetics.website/product/hairinque-100ml-sulfate-free-deep-hydrating-hair-shampoo-professional-hair-care-products-make-hair-nourishing-and-moisturizing
stikbot.toys/where-to-buy-klikbot/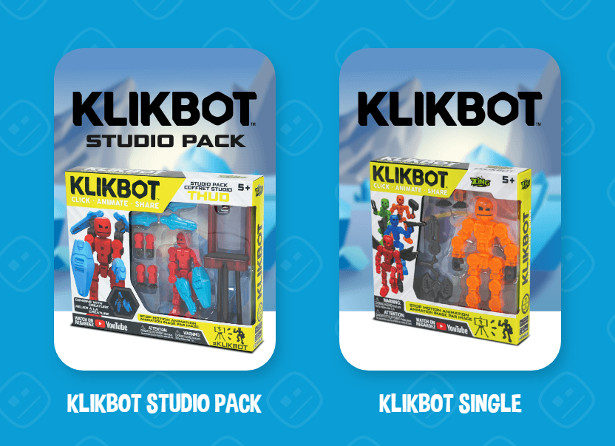 YOUTUBE | INSTAGRAM | TWITTER | FACEBOOK | SNAPCHAT
KlikBots are an imaginative extension of popular Stikbot brand of figures that integrates stop-motion animation into the play, thanks to the free Stikbot Studio app and green screen technology. These figures have with more points of articulation than Stikbot, making them ideal for advanced stop-motion movement, plus interchangeable pieces to combine the figures or take them apart and create new ones.
They have a pretty cool backstory, too! These once freewheeling adventurers and treasure hunters are thrust into a battle they never signed up for. These brave heroes not to defend innocent Stikbots and KlikBots and to stop the evil Modulus and his cronies and their plan to take over the universe! Plus, they have a new YouTube series KlikBot: Galaxy Defenders. Here's a link to the trailer: youtu.be/uluFUFb_BCo
About Klikbots
After discovering a precious metal, a team of treasure hunting KlikBots are confronted by the evil Modulus and his cronies. Thrust into a battle they never signed up, our former freewheeling adventurers must choose to become heroes and stop Modulus' plan to build an army capable of taking over the universe.
Galaxy Defenders is the new YouTube series on Stikbot Central. It follows the brave team of Axil, Helix, Cannon, and Cosmo who have no choice but to become the defenders of the galaxy. They make a vow to protect innocent Stikbots and Klikbots from the evil Modulus and his cronies. Thud, Klonk, and Slink are loyal cronies and have mighty creatures who aid them in battle. The only way to save the galaxy is for our treasure hunters to turn into heroes. Modulus plans on building an army that will take control of every single planet until they have reached full universal domination! Good and evil will collide in one final battle with the universe on the line, who will be the last one standing?
Meet The KlikBots
AXIL (red)
The fearless leader of the KlikBots.
HELIX (green)
The brains. A science wiz, ready to experiment, tinker, and fix any mechanical problems on the way to an adventure.
COSMO (blue)
Always there to remind the KlikBots what they're fighting for. With creative and empathetic attitude, he can enter any battle with a calculated approach.
CANNON (orange)
Quick to take action with her toughness and muscles. She's always prepared to battle.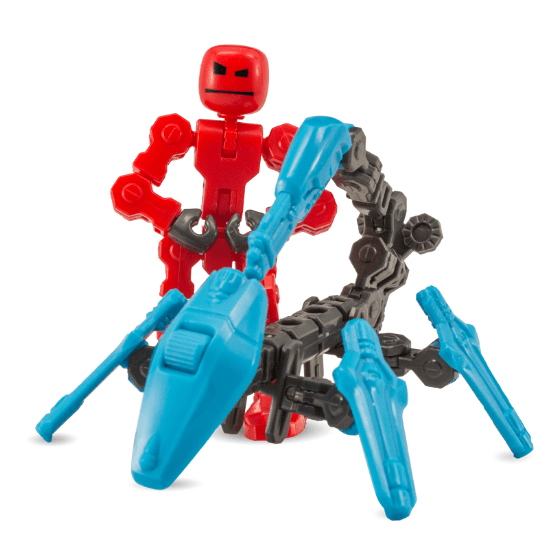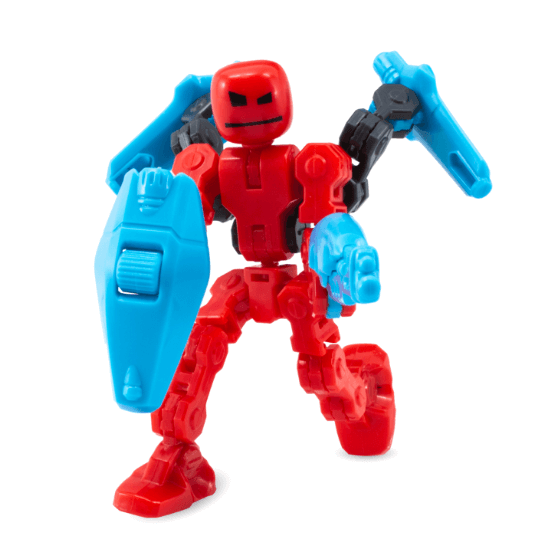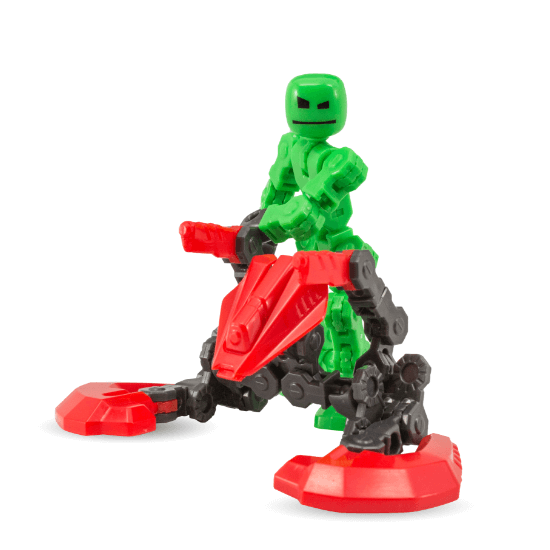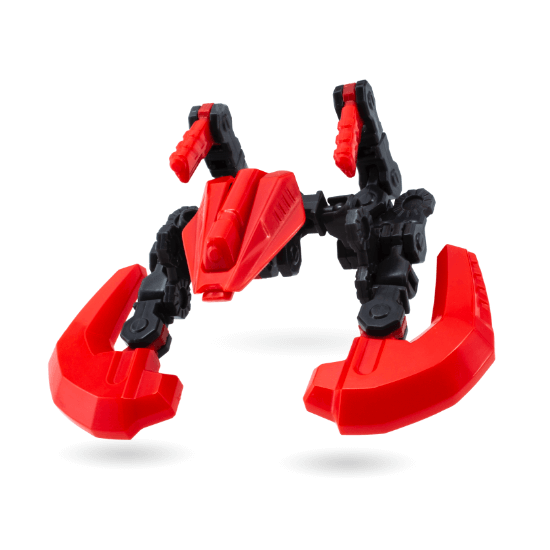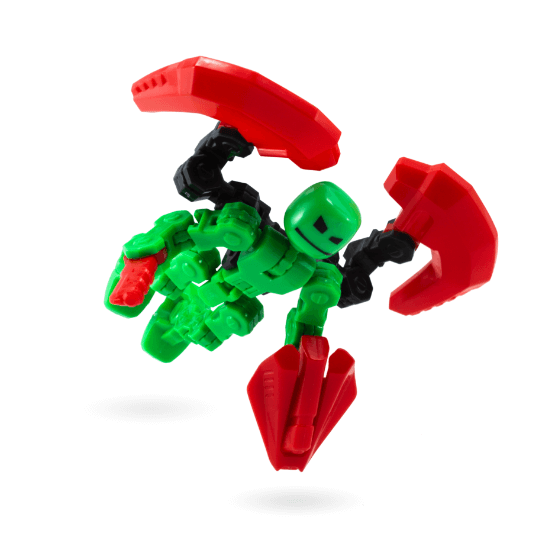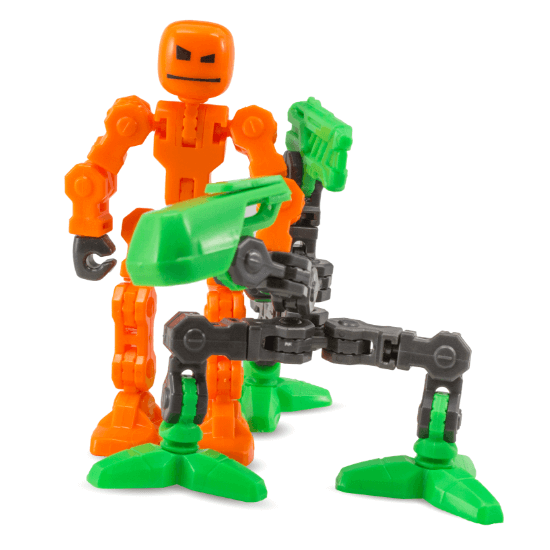 Barentsz Gin, Kokoro Gin and Pinkster Gin make for fabulous Christmas gifts – each brand has it's own interesting story and flavour and will take your taste buds on a truly magnificent adventure.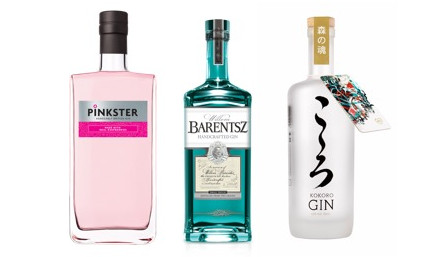 Barentsz is a premium distilled Gin, infused with Jasmine flowers from China, as well as eight other botanicals for an elegant, dry and well-balanced finish. Made from the marriage of two different grain spirits – Winter Wheat and Golden Rye, this unique combination gives the gin a soft and smooth, pure flavour – smooth enough to sip neat.
Barentsz takes its name from the 16th century explorer Willem Barentsz whose discoveries during the Dutch Golden Age led him to discover the Barentsz Sea which is named after him. Barentsz was founded by Michael Claessens whose family is from the Netherlands and whist distilled in London the gin has strong connections to its Dutch heritage.
RRP £32.95 for 70 cl
Available from: 31Dover, Master of Malt, Whisky Exchange and drinksupermarket.com
Kokoro London Dry Gin
This is a British Gin with a Japanese heart. This small batch gin is distilled with nine botanicals, including its core ingredient, Japanese Sansho berries. The berries are hand-picked and imported from the Afan Woodland, a sustainable forest in the Nagano prefecture region of Japan.
Sansho berries, one of the world's oldest seasonings, are used extensively in Japanese cuisine and have a distinctive citrus flavour with a warm pepper finish. The berries, combined with 8 other botanicals, give Kokoro its unique flavour.
RRP: £29 for 70 cl
Available from: kokorogin.com, Master of Malt, 31Dover, Amazon and other good retailers
Pinkster Gin
Pinkster is the pioneer of pink gin, made from gin soaked raspberries grown near Pinkster HQ in Cambridgeshire. The raspberry infusion rounds off the juniper edges giving a deliciously dry gin with a hint of fruit and a smooth finish. Pinkster pride themselves in offering a Gin with no added sugar. – all the sweetness comes from the raspberries and it makes for a very refreshing G&T, perfect garnished with raspberries and a sprig of mint.
RRP: £35.00 for 70 cl
Available from: Marks & Spencer, Fenwick, Harvey Nichols, Selfridges, and Majestic Wine, Ocado, 31Dover.com, Master of Malt and Pinkster Gin.com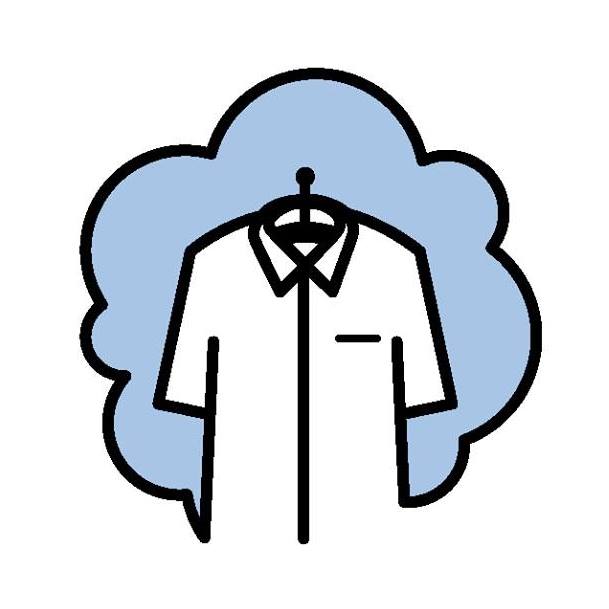 STEAM CLIP™
Improving an Existing Solution
www.cac-enterprise.co.uk/product-page/steam-clip
FACEBOOK | INSTAGRAM | TWITTER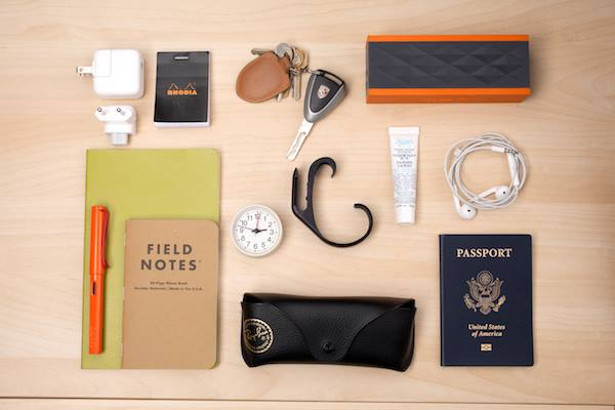 For many years, savvy travelers have used the steam in hotel showers to relax wrinkles from clothes. This not only saves valuable time but also means you can bypass the bulky, dirty iron (assuming the hotel provides one.)
The Problem
This tried and true, pro tip for easier travel works great until you're presented with those awkward hotel hangers, like the extra small micro-hook, or worse yet, the dreaded ball-top. Hotel hangers are designed only for the hotel closet – no steaming with those!
Even with a regular hanger, it can be hard to find a good place close to the shower steam, especially in a shower with a glass wall or a thick shower door. Improvising usually means dropping your clothes in a puddle of water.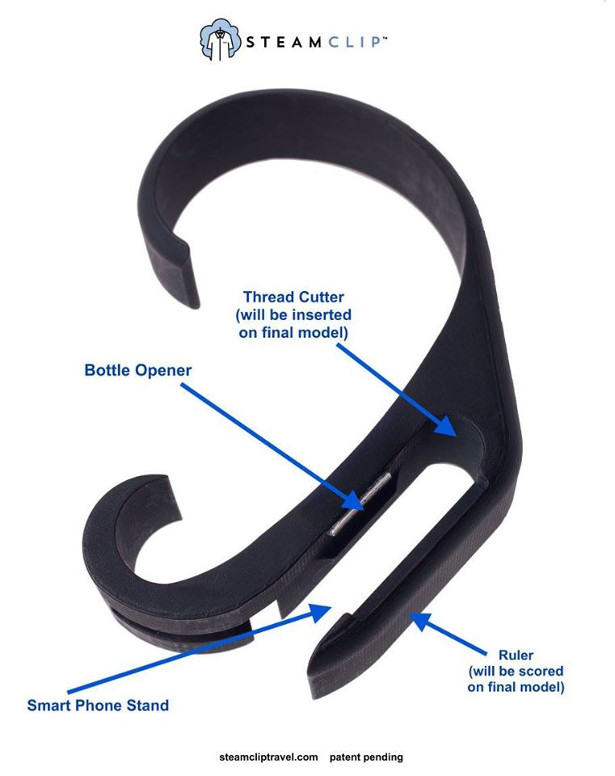 Solving the Problem with STEAM CLIP™
Invented by a frequent flier, STEAM CLIP™ was created to solve common obstacles when steaming in hotels. STEAM CLIP™ is the only travel tool in the world that's designed from the ground up especially for steaming clothes in a wide variety of hotels.
Use STEAM CLIP™ to hang all three hotel hangers: the regular hook, the micro hook and even the dreaded ball-top. Also STEAM CLIP works in all common shower types: the rod & curtain, the glass wall (found across Europe) and even thick shower walls & doors.
With STEAM CLIP™ pro-travelers will easily and conveniently use the hotel shower to save time and steam wrinkles – even with the awkward hotel hangers and in nearly every single type of shower.
Taking it to the Next Level: It's also a Multi-tool!
STEAM CLIP™ Multi-tool features
+ Bottle opener + Thread & tag cutter
+ Smartphone stand + Ruler
+ Use to keep purse or jacket off restroom floor at airport
Additional STEAM CLIP™ functions
+ Utility hook over doors & closets in the hotel room
+ Extra hook around the house
+ What a great gift idea!
+ Perfect for cruise ships where irons are not allowed in cabins
A travel pro's bag is valuable real estate. Every travel essential must over-perform to earn a space in your travel bag. STEAM CLIP™ takes it to the next level as a multi-tool for hotel room survival.
Go to www.steamcliptravel.com for more information & how to get one