Cracking Christmas Gifts that last all year
Luxury British socks delivered to your door every month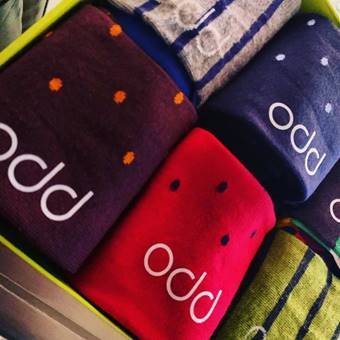 England 2019: Looking for a gift that lasts all year? Treat someone you love to the ultimate Christmas Gift, a subscription service with a difference. Treat feet to the ultimate experience every 30 days and join The Odd Club. Unlike other services, The Odd Company subscription service offers a Limited-Edition pair of luxury Odd socks and a single complimentary sock which can be interchanged with the special pair. It's never been easier to take your style to another level, providing a sartorial twist to your image without sacrificing comfort. Once you decide to sign up to this fantastic foot fantasy your loved one will enjoy a trio of socks every month. Buy 6 months subscription for just £49 or a 12 months subscription for only £99 which is a superb saving!
Why Join The Odd Club?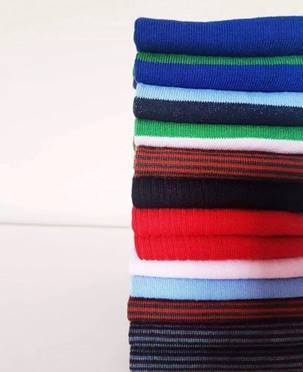 Whether treating yourself or buying a fabulous gift for a loved one, The Odd Club will satisfy your desire to wear gorgeous socks every day of the week. Designed exclusively by our in-house design team, using the finest cotton, our surprise Trio Pack of Odd socks will arrive every 30 days. Each comes in stylish recycled packaging, manufactured in the UK and can be interchanged to give you numerous options. Available in sizes 7-11 for just £10 per month.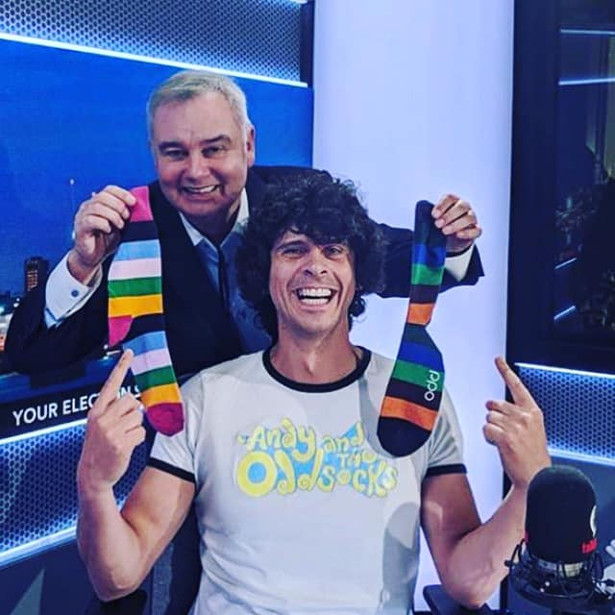 Using superior cotton and working with expert manufacturers within Leicestershire, each Trio will make your feet feel fabulous! Every single month as a member of The Odd Club, you can decide whether you want your socks delivered to your desk or door. Our luxury socks are made from high end cotton and finished with a handlinked toe for the ultimate comfort. Every day you can decide to wear a matching pair or if you are feeling a little more edgy mix up your style and dare to be odd! Once you start you will change the way you wear socks forever!
Get Something Special Give Something Back
Not only will you continue to receive an exclusive Trio every 30 days, being part of the Odd Club you'll be helping us raise awareness for Mental Health, 5% of our net profit will be donated to our chosen charity. We will also be surprising you with gifts from time to time. Buy 6 months subscription for just £49 or a 12 months subscription for only £99 which is a superb saving! So go on what are you waiting for?
Join The Odd Club yourself or treat someone you love to a subscription today.
Visit www.theoddco.co.uk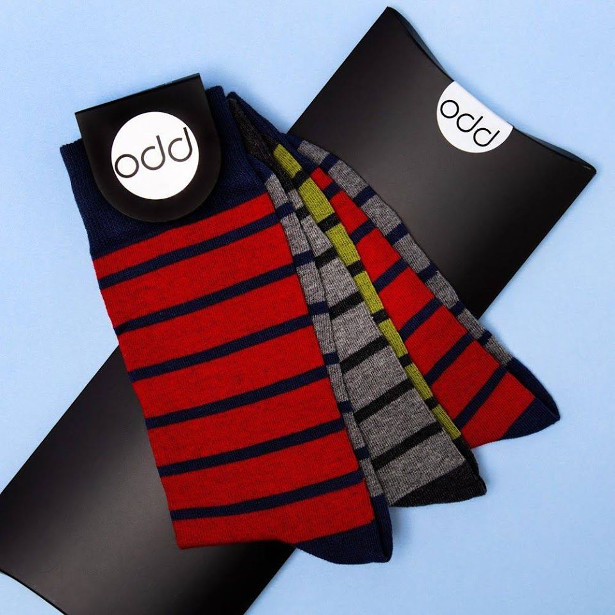 Experiences over 'stuff' – give a gift with a difference this Christmas with driving lessons for youngsters age five and over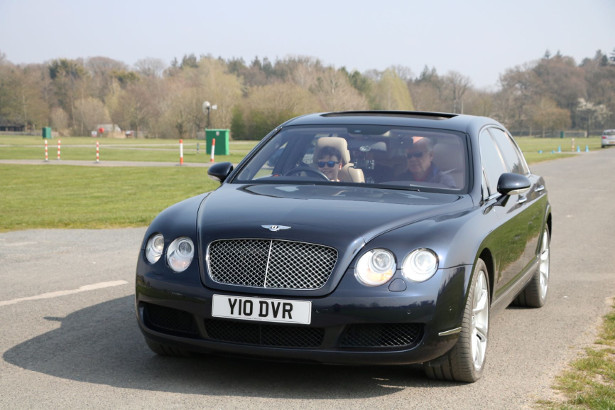 Lessons for 5-10s in the electric Firefly start from £21.99
Lessons for 10-17s in a Vauxhall Corsa start from £36.99
Lessons for 10-17s in a luxurious Bentley Flying Spur start at £49.99
Young Driver runs at 65 venues across the country. Gift vouchers available
Creating memories is the best gift you can give, so how about giving a young person the chance to learn to drive – from age five?
Young Driver offers driving lessons for 10 to 17 year olds at 70 venues across the country, giving youngsters the chance to experience what it's like behind the wheel of a dual controlled Vauxhall Corsa. Learning on realistic road systems with a fully qualified instructor, as they would at 17, not only is it a fantastic experience they'll remember forever – it's also helping them become a safer driver. Research shows early driver tuition reduces the accident rate in newly qualified drivers by a half. Learners are presented with a Drive Diary so they can track their progress. Lessons start at £36.99.
As an extra special treat, Young Driver also offers lessons in a luxurious Bentley Flying Spur – mum and dad can even be the ones chauffeured around for a change! With a 6.0-litre, twin turbo engine which does 0-60mph in just five seconds, driving this beautiful car is an experience to remember. Lessons start at £49.99.
Under 10s can also get in on the action with Young Driver's specially created electric Firefly. These 2-seater cars have independent suspension and rack and pinion steering – just like the real thing! Suitable for five to 10 year olds, they can get their first experience behind the wheel and have some fun! They'll even get their very own driving licence to take away. Firefly experiences start from £21.99.
All experiences can be purchased as booked lessons or gift vouchers with printed voucher packs available.
For more information, or to buy lessons or gift vouchers, visit www.youngdriver.com or call 0333 577 9010.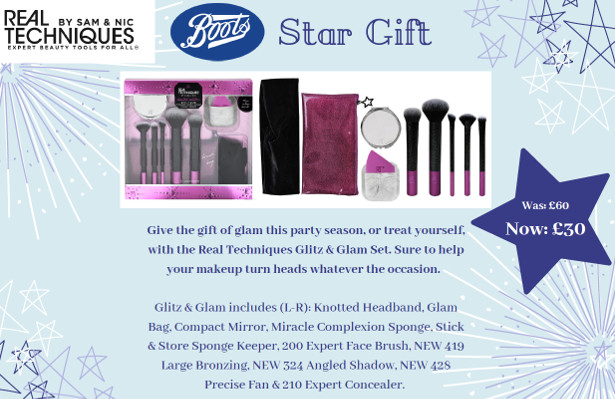 Asobu Bottle.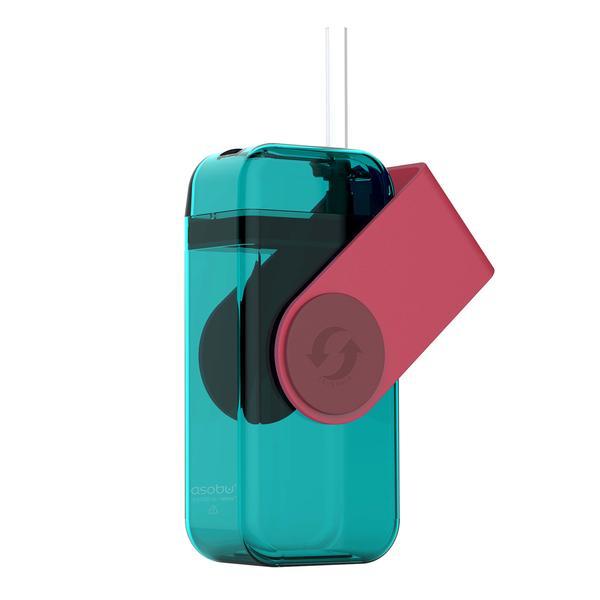 For Children!
asobubottle.com/products/the-juicy-drink-box. (My kids love these)
For Woman (slip the lady flask in your purse)
asobubottle.com/search?type=product&q=skinny
For Men – This is a great gift
asobubottle.com/products/frosty-beer
How about the wireless – Great for teens to listen to music or even us adults.
asobubottle.com/products/wireless
Replace the patch, not the hat. Hank Darby Co. • Replaceable Patch Hats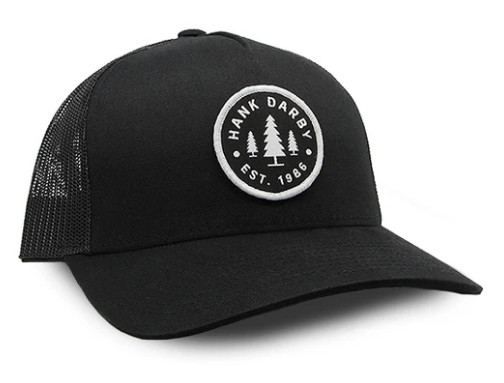 1986 Retro Trucker Hat by Hank Darby Co.
www.hankdarby.co/collections/hats/products/1986-retro-trucker-black
Hank Darby Co. (hankdarby.co)
Where your favorite hat is now every hat. While you can buy a hat just about anywhere, you are only ever buying just one hat. With our signature patches, every Hank Darby hat you own can be as many different hats as your collection of patches allows.
Our low profile trucker hats fit more true and give you the flexibility for breath during the summer months. That's where the story began: 1986. Hank made his first mark on the world in 1986. Kicking and screaming, this isn't a tale from a galaxy far, far away. It's one that has its roots in something more than fiction.
The Vintage Baker: More Than 50 Recipes from Butterscotch Pecan Curls to Sour Cream Jumbles (Mid Century Cookbook, Gift for Bakers, Americana Recipe Book)
Buy at :- www.amazon.com/Vintage-Baker-Recipes-Butterscotch-Jumbles/dp/1452163871
This keepsake cookbook features fetching retro patterns and illustrations, luscious photography, an embossed foil cover, and—surprise! —a tiny, vintage-style, booklet inside. Blue-ribbon recipes inspired by baking pamphlets from the 1920s to the 1960s are rendered with irresistible charm for modern tastes in this sweet package. Here are more than 50 cookies, pies, cakes, bars, and more, plus informative headnotes detailing the origins of each recipe and how they were tweaked into deliciousness. For home bakers, collectors of vintage cookbooks or kitchenware—really, anyone who loves beautiful, quirky gifts—this is a gem.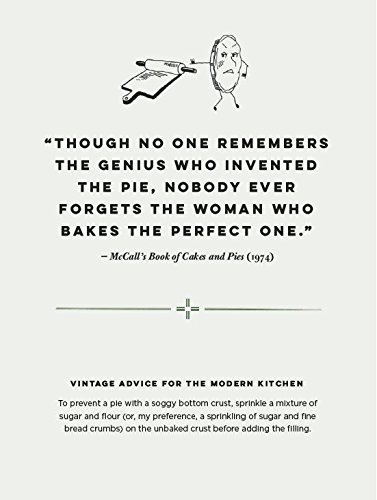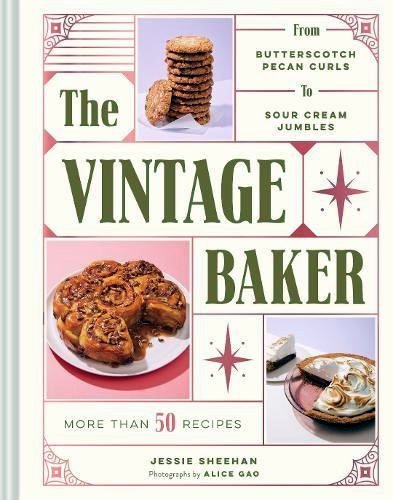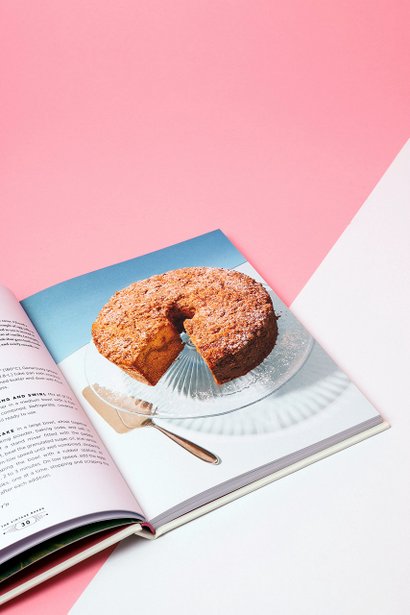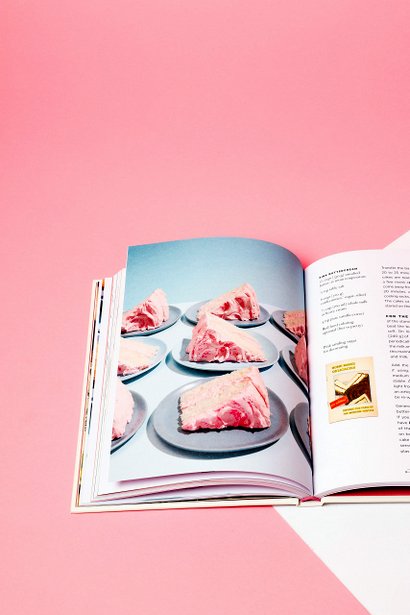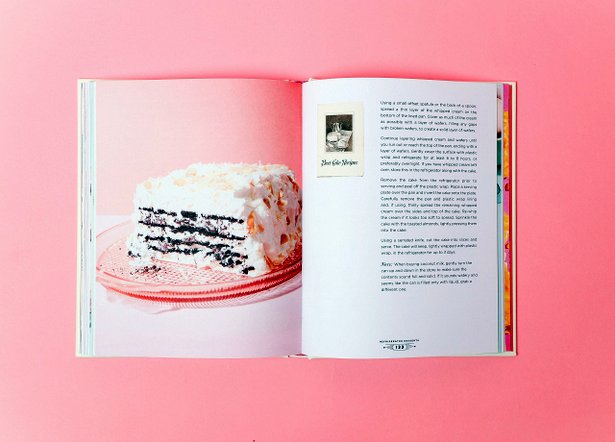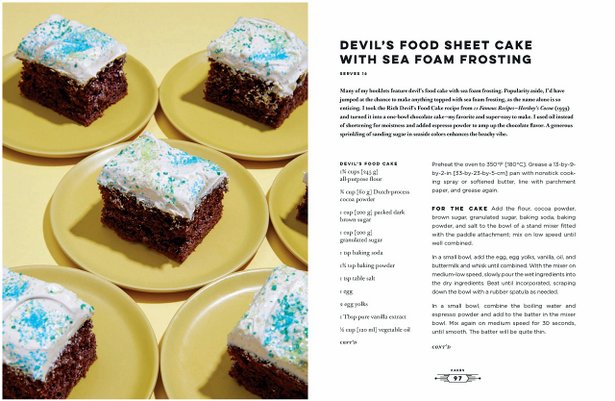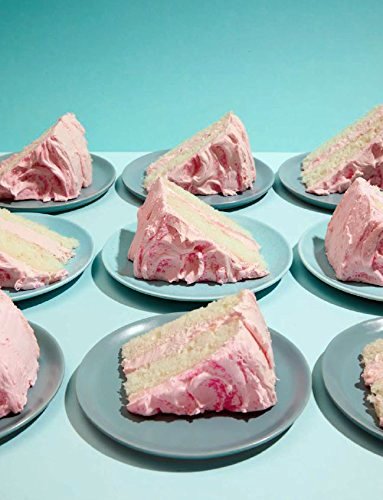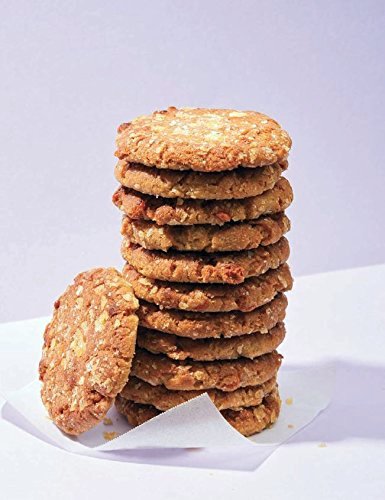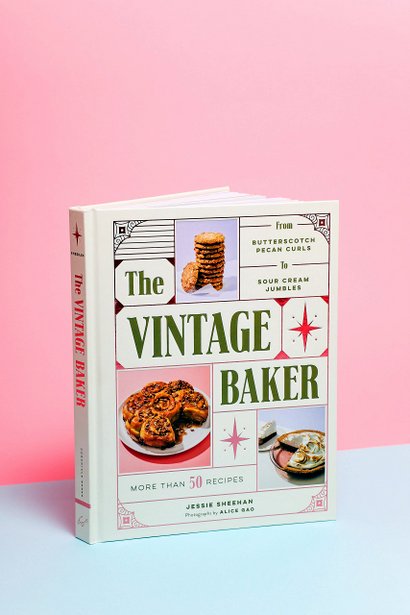 STAY FRESH THIS CHRISTMAS WITH LYNX'S LATEST RANGE OF CHRISTMAS GIFT SETS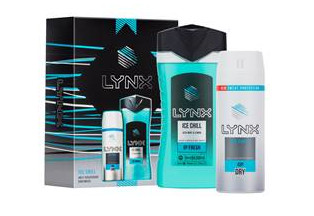 Christmas wouldn't be complete without a Lynx gift set and this year; leading men's grooming brand Lynx has released a NEW range of gift sets to keep guys smelling great and feeling revitalised.
LYNX ICE CHILL ANTHONY JOSHUA DUO GIFT SET
The limited-edition range of Lynx Ice Chill features ambassador and boxing star, Anthony Joshua. Designed to awaken the senses with a fresh and zesty fragrance of frozen mint and lemon, Lynx Ice Chill Duo Gift set contains grooming essentials; Body Wash and Body Spray. With cooling technology, Ice Chill Body Spray lowers the body temperature by 6 degrees so guys can feel fresh and stay chill when it matters the most.
RRP: £7. Available nationwide.
WHOLE LOTTA LYNX CRACKER
New for Christmas 2019, the impressive 'Whole Lotta Lynx Christmas Cracker' features a selection of its most loved body sprays including; Ice Chill, Africa, Collision Leather and Cookies and Lynx Gold. Enough to keep guys smelling great throughout the festive season and beyond.
RRP: £10. Available exclusively at Superdrug.
LYNX COUNTDOWN CALENDAR
The complete 12-day Grooming Countdown Calendar contains everything needed for guys to stay on top of their grooming game including; Lynx Ice Chill Body Wash, Body Spray, Lynx Ice Urban Hair Product and a variety of grooming essentials.
RRP: £20. Available nationwide.
LYNX AFRICA WASHBAG GIFT SET
For the man in your life who's worn it since he can remember or the hard to buy for teen, cult-classic, Lynx Africa, is a must-have under every Christmas tree. The Africa Duo Gift set includes; Africa Body Wash, Body Spray, Anti-Perspirant and a stylish wash bag to keep stocked up with Lynx goodies all year round.
RRP: £12.50. Available nationwide.
Is the man in your life notoriously tough to shop for?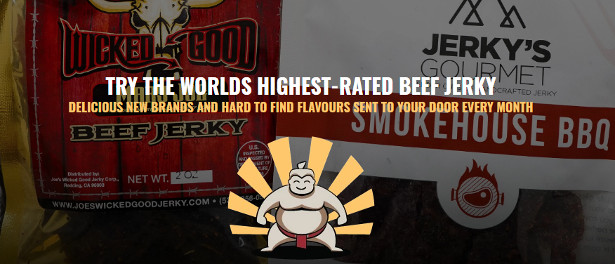 We have you covered! SumoJerky is a subscription box that delivers a box of gourmet and craft beef jerky to your door each month. We scour the globe for the best beef jerky, including rare, local producers of small-batch jerky. Subscribe to SumoJerky for a year to make sure every holiday is covered. Birthday? Check. Christmas? Handled. Arbor Day? Totally taken care of! SumoJerky is perfect for the guy on your list that's hard to buy for and loves meat!
www.sumojerky.com
The nurses in our lives work so hard and they deserve only the best this holiday season.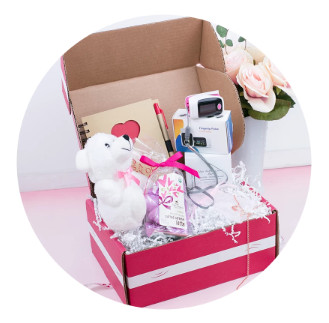 NurseLuxe is a monthly subscription box for nurses filled with items that keep nurses feeling glam and professional on and off the job. Some of the items are for work, some are for play, but they're all carefully curated with busy nurses in mind! Everyone knows a nurse that is saving lives and making the world better on the daily, so this is the perfect gift idea for your favorite everyday superhero!
Website: www.nurseluxe.com
The Lion Tracker's Guide to Life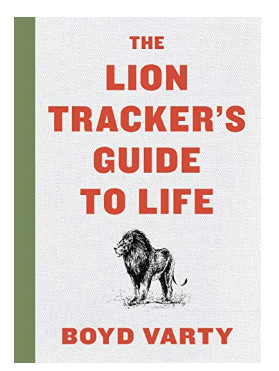 The Lion Tracker's Guide to Life by Boyd Varty, a lion tracker, life coach, wildlife activist, and storyteller. It's a really fascinating book that people of all ages would love!
The Lion Tracker's Guide to Life takes place during one pivotal day on the track and includes wild adventures, personal triumphs, and key messages on using the ancient tracking mindset to heal the human spirit, uncover the wild self, and live a more meaningful life.
Boyd was born and raised on the Londolozi Game Reserve, where he was surrounded by conservationists and wildlife. He is now a world renowned tracker and the co-founder of the Good Work Foundation, a non-profit that provides multifaceted educational opportunities to rural South African communities. He teaches workshops, retreats, and coaching sessions to hundreds of individuals. His popular TED talk on Nelson Mandela has over 1.7 million views.
Silent Beacon – Because Wearable security is a wonderful gift at any time of year, especially in the holiday season >> www.silentbeacon.com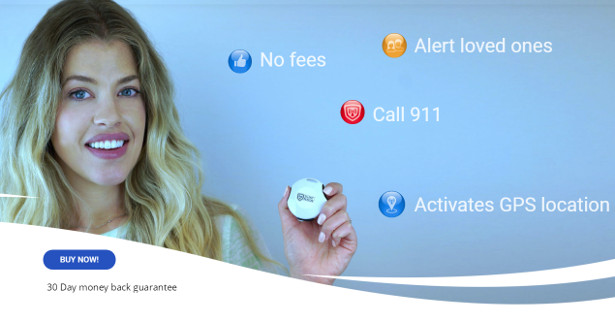 Buy at :- www.silentbeacon.com/personal-alert-system-panic-button-purchase
Wearable security is a wonderful gift at any time of year, especially in the holiday season. As people start thinking about family stocking stuffers and even workplace party gifts, Silent Beacon is a thoughtful choice.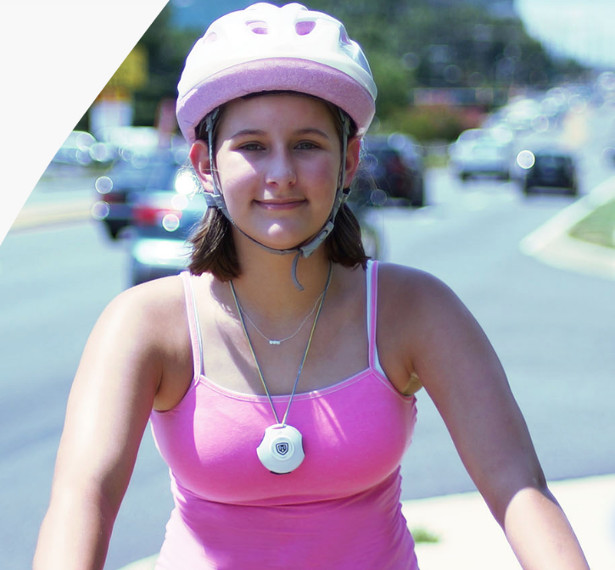 Silent Beacon is a water-resistant, wireless panic-button device that connects to smartphones, tablets and other compatible Bluetooth™ devices. When you in trouble, every second counts. In an emergency, you can call for help and alert their loved ones in seconds. One push of the Silent Beacon wearable safety device lets you simultaneously: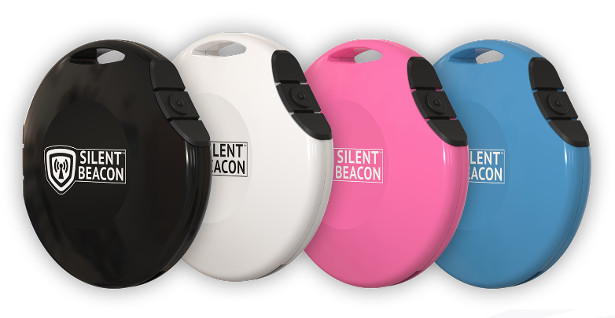 Call any emergency contact, including 911
Alert loved ones with a text/email that they need help now
Share their live GPS location with all contacts
Silent Beacon is safety made simple.
Two-Way Talk through Silent Beacon Device
Ability to program any number into the one-push emergency call
No Monthly Payments or Hidden Fees
Works Internationally
Easily Customize Call & Alert Settings via Free App
It's small, lightweight and fits in the palm of your hand (which makes it a perfect holiday stocking stuffer).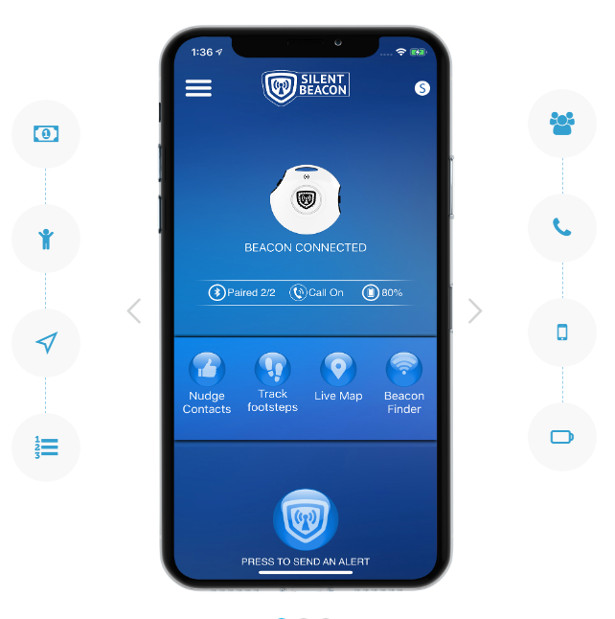 Blix Electric Bikes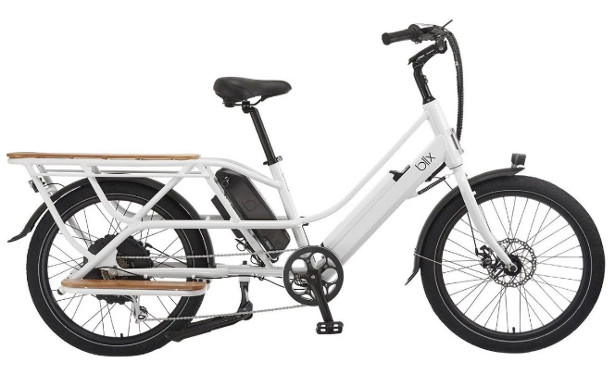 Parents will love the Blix Packa cargo ebike this Christmas
Blix created the perfect cargo ebike for moms and dads looking to spend more time outdoors and less time in the car with their kids..
The Packa has up to a 70 mile range, can hold up to 400lbs, and has both a throttle and pedal assist to make riding a breeze and fun!
Here is a link to learn more about the Packa: blixbike.com/products/packa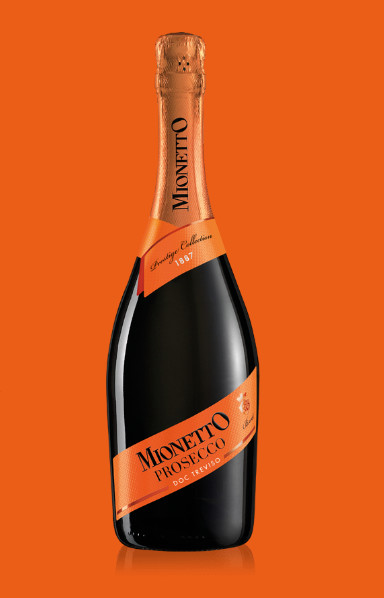 Mionetto Prestige Brut ($14 750ml / $4 Mini 187ml) Made from 100% Glera grapes from the province of Treviso, an area renowned for high quality Prosecco, this sparkling wine offers a luminous straw yellow hue and stylish mousse. The palate is marked by aromatic notes of honey and white peach. For stocking stuffers, you should start with Mionetto's signature mini bottles ($4). The classic ribbon beautifully displayed across the bottle means there's no need to wrap. You can even customize with notecards displayed around the bottles neck.
Mionetto Prestige Rosé Extra Dry ($14 750ml / $4 Mini 187ml) This deeply luscious sparkling rosè is the result of soft pressing of red grapes. The wine offers a peach blossom luminosity, accompanied by a fine, lively perlage. This wine is known for its intense fragrances, like holding an edible bouquet of violets, raspberries, strawberries, and wild flowers – a perfect pairing for your holiday table. Serving this cuvée with a grilled turkey breast or fish (or a variety of fish on the Feast of Seven Fishes) is sure to be a recipe for success.
Mionetto Luxury Cartizze DOCG ($45) This elegant Cartizze boasts luminous golden tones and delicate beads of tiny bubbles. A majestic, multi-faceted bouquet releases seductive impressions of apple and pear alongside notes of citrus and glazed almond. On the palate it is crisp, well-balanced, and elegant. The perfect gift for anyone special in your life!
My Cycling Pro. Men's and women's cycling gear and accessories. Perfect for cycling enthusiasts, offering many collections that anyone in the cycling community would love!
Also new, officially licensed, college apparel products.
My Cycling Pro: www.mycyclingpro.com
Penn State Men's Cycling Jersey: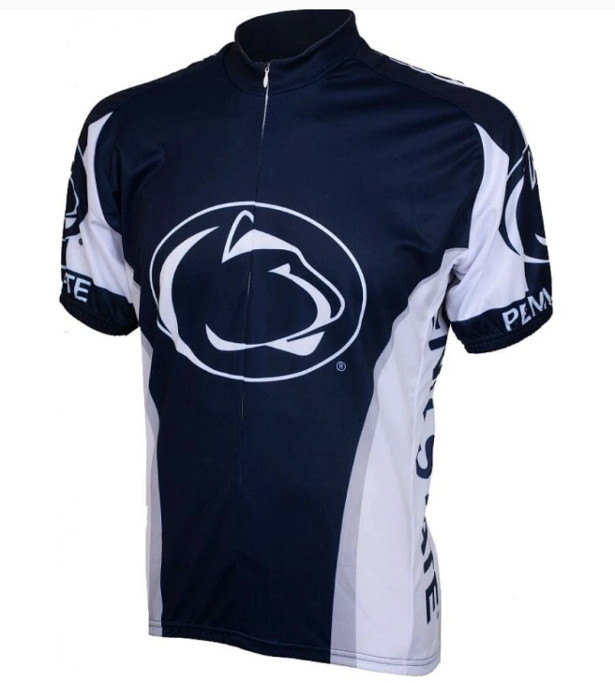 Handmade Holiday Gifts!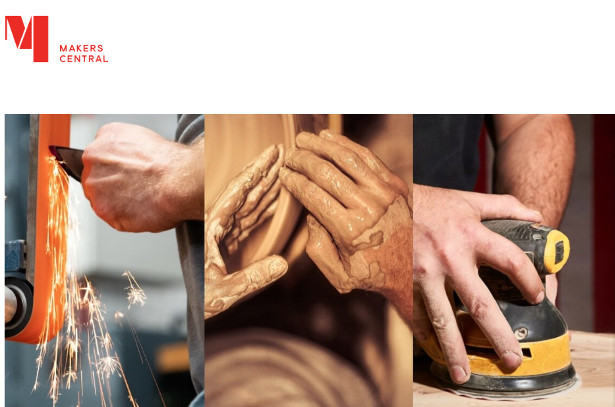 When it comes to holiday gifts, nothing stands out like awesome handmade goods. There's a story behind every unique piece, and the giving party feels great about supporting local artisans. Makers Central is a cool startup supporting makers. Our makers mostly work with restaurants & hospitality groups, and they work with some of the worlds best Chefs in the world! We've brought them together under one roof to create a place where they can thrive.
Visit www.makerscentralny.com to learn about them, see their products, or see them on Instagram @makerscentralny.
Connor McGinn Bio
Connor McGinn Studios creates handmade, custom, ceramic dinnerware for the table. Whether it be for a Michelin star restaurant or your dining room table, each piece is lovingly crafted out either high fire stoneware or porcelain and glazed with completely food safe non toxic glazed made in house. Having a background in the kitchens of fine dining farm-to-table restaurants, the importance of community and food have a huge impact on my work and are at times the driving force behind it. Just as the relationships within a restaurant are vital to the Chef's final dish, I believe that a collaboration with the Chef, the cooks, the dining staff, and the diners themselves is an integral part of my process and has a great influence on my work.
Connor McGinn Notable Clients
Chef Dan Barber, Blue Hill at Stone Barns (2 Michelin stars)
Chef Matt Lambert (1 Michelin Star)
Chef Dale Talde (Top Chef)
Mixtli (Food & Wine Best New Chef 2016)
Chef Tyler Anderson (Top Chef, JB Award Winner)
AvroKO
Wood Fire Food
The concept behind Wood Fire Food is simple, to be able to tell a story through the process of doing what you love. What started off as an escape from the everyday grind turned into another way to manipulate raw material into something beautiful. Westchester born and raised, my entire childhood was based off the simple concept of work hard for what you want and try to create and make whatever you can. I love being able to take material and create something beautiful with it. Connecting a story to a product is the best feeling, being able to take salvaged wood form someone's past and transform it into a product for someone's future is all the inspiration I need at times. I have found the perfect balance of cooking and creating with this business between cooking over open fires, and making one of kind products through the same materials I cook over, the possibilities are endless
Wood Fire Food Notable Clients:
Chef Vincent Barcelona (Oringal Chef & Owner of Harvest on the Hudson)
Chef Pj Calapa ( Chef & Owner of Scampi, The Spaniard, Paloma)
Al Roker ( The Today Show)
Mace Bar NY (Number 1 on the top 50 bar list)
Jeff Taibe (Taproot)
C-Los Carpentry
C-los Carpentry, a woodworking team led by Carlos Chimborazo and aided by his partner, Elena Krougliak, creates beautiful and functional pieces for restaurants or for the home. Each piece is lovingly and carefully made, highlighting the natural patterns found in the wood grain. Carlos draws on his vast experience working in a carpentry shop starting from the young age of twelve, and continuing working on his craft even while working in a fine dining farm-to-table restaurant. Both having a long background working in hospitality and restaurants, Carlos and Elena wanted to continue being able to be involved with food, dining, and that incomparable experience of building relationships and sharing conversation over a meal. So it seemed only natural that they would use locally sourced wood to create one-of-a-kind handmade pieces for the dinner table. Whether focusing on creating items for the home, or fulfilling larger orders for a restaurant, they are always challenging themselves to produce quality-made pieces that last. In addition to creating bowls, platters, and cutting boards, they also design and create larger-scale pieces ranging from built-ins to custom furniture.
C-Los Carpentry Notable Clients:
Chef Dan Barber Blue Hill @ Stone Barns
Cosme NYC (Worlds best 50 restaurants)
Alta NYC
Crown Shy NYC
Olmsted Brooklyn (James Beard, Best New Chef & Restaurant 2017)
Maison Yaki
Yazel Knives Bio
Matt Yazel is a classically trained American bladesmith. Having a background as a fine arts major, turned seasoned restaurant/hospitality professional, Matt discovered his true passion creating world class cutlery and kitchen tools. With over 20+ years of restaurant experience, he's learned a lot about fine wine, but even more about the subtle nuances of how knives should feel and function in a professional kitchen. After studying under a Master Bladesmith for almost 3 years Matt decided it was time to leave the restaurant world and carve out a career as a bladesmith. His knives are all handmade from scratch. Using from a variety of raw materials including steel, wood, and fabrics, he creates one of a kind kitchen tools that are not only functional, unique, and beautiful, but have the strength and integrity to become family heirlooms for generations to come.