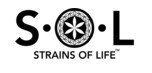 S•O•L Body Butter – this is a LIFESAVER for dry skin. Most men have dry backs and slathering up this balm will make it moisturized and feeling great – plus it has CBD!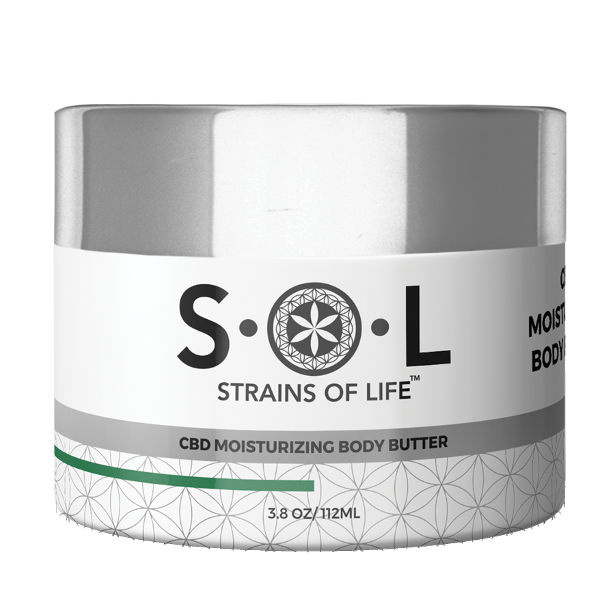 S•O•L CBD MOISTURIZING BODY BUTTER
Regular price$55.00
Forms a protective barrier to hold in moisture. Protects skin from dry air, heat and cold weather.
This rich & creamy butter easily absorbs into the skin to help condition, soften & smooth away dryness. Our decadently thick formula contains an intricate blend of CBD, making it an excellent topical system to areas desiring treatment such as inflammation & other skin ailments.
Made with pure & organic ingredients, this product helps to nourish the skin leaving it soft throughout the day. Apply as often as needed, or to damp skin. Great for post shower routines.
Key Ingredients:
Hemp CBD Oil. Anti-bacterial, anti-inflammatory
Shea Butter. Softens, tones, and soothes skin
Lavender Oil. Anti-inflammatory superstar, and heals the skin
Vitamin E. Powerful antioxidant
How To Use:
Apply all over skin. Use twice daily, or as often as needed.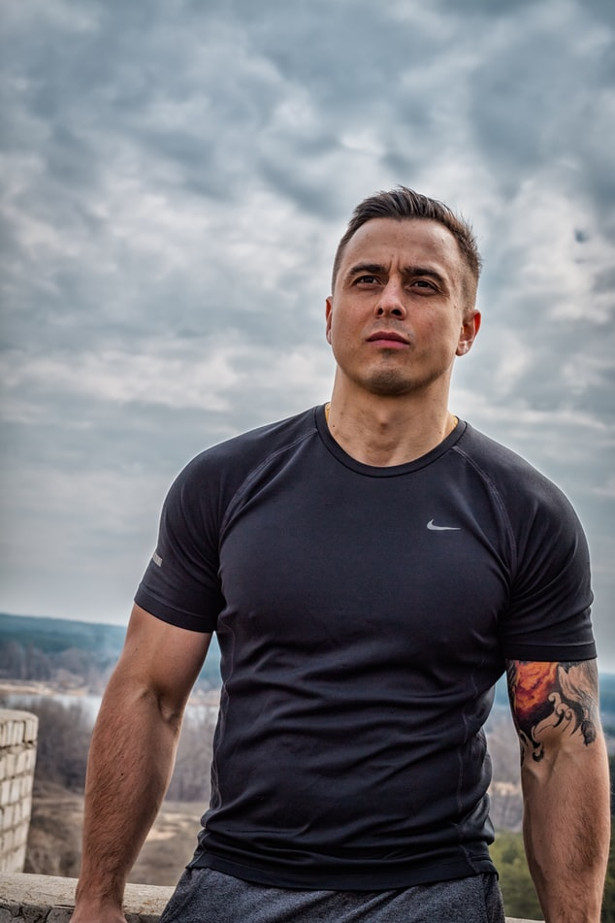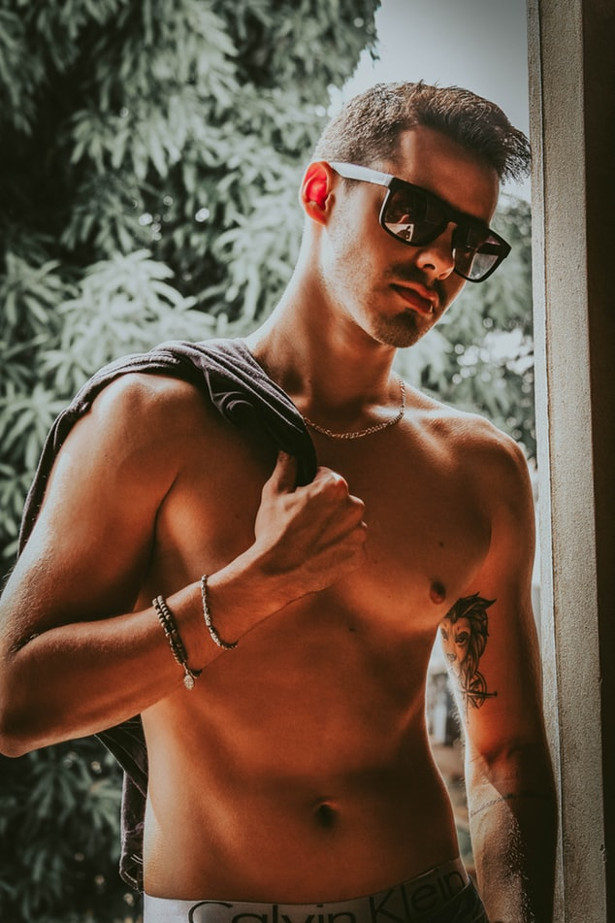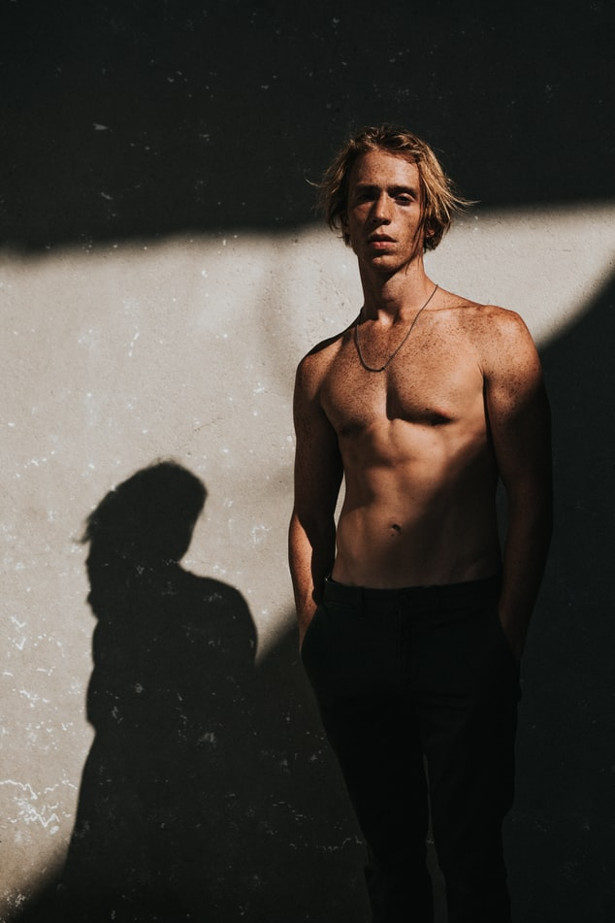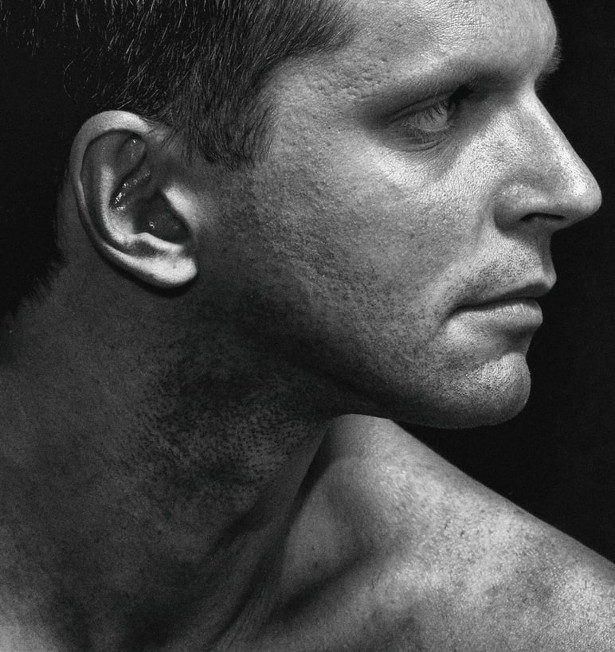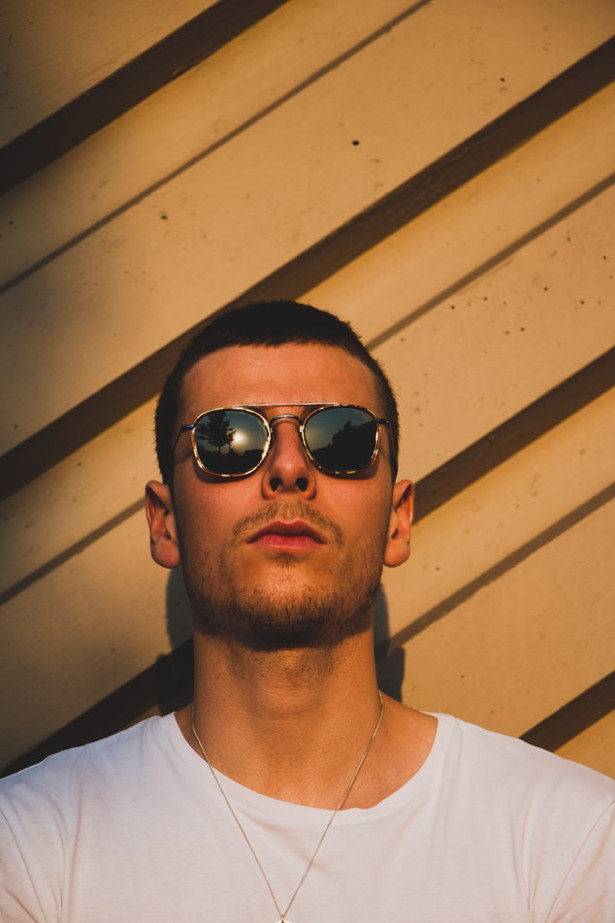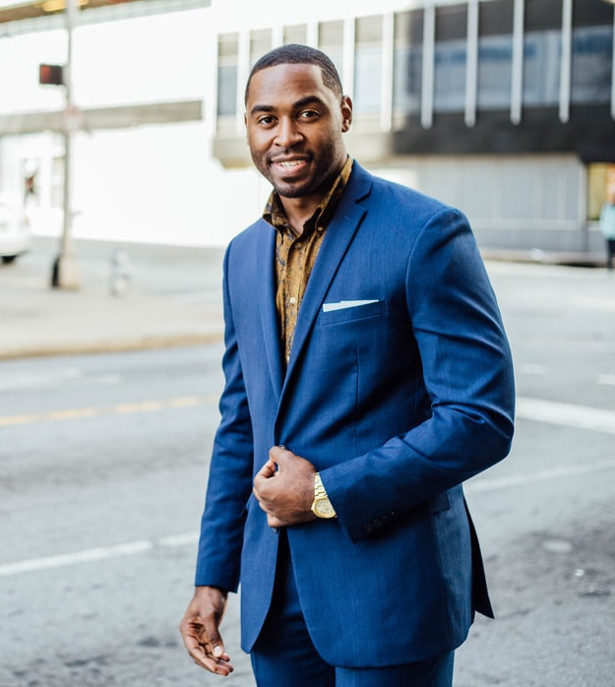 Your collar is not the problem. Your placket is. Million Dollar Collar® is the only – patented – permanently installed placket stay for dress shirts.
TWITTER | FACEBOOK | YOUTUBE | PINTEREST | INSTAGRAM | LINKEDIN
We are on a mission to make dress shirts look better when worn without a tie. Our simple, permanent fix will have you looking amazing in no time.
Million Dollar Collar® is a permanently installed placket stay designed to improve the look of a dress shirt. It is the only permanent solution to "sloppy collar" on the planet.
The front placket is the focal point of every dress shirt. Although these double layers of fabric with the buttons and button holes are designed to give a shirt more strength and support, the natural weight of the collar and shirt fabric cause the placket to sink, wrinkle, and fold. The result? A dress shirt that leaves you looking and feeling sloppy.
The patented "stay-up" design is simple yet extremely effective, including heavily researched and specifically engineered "stays" that are permanently installed into the front-upper placket into the collar band of a dress shirt to help it retain a crisp appearance.
This exclusive technology is the answer for the person who wants to look casual yet refined. We call it Million Dollar Collar® because you can now unbutton your dress shirt (with confidence) and still look & feel like a Million bucks.
Million Dollar Collar® is *PATENTED*.
Welcome to the new standard in dress shirts.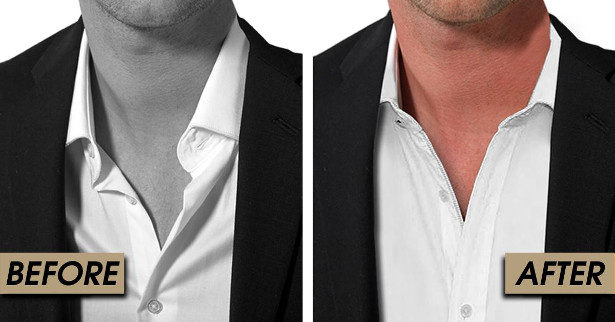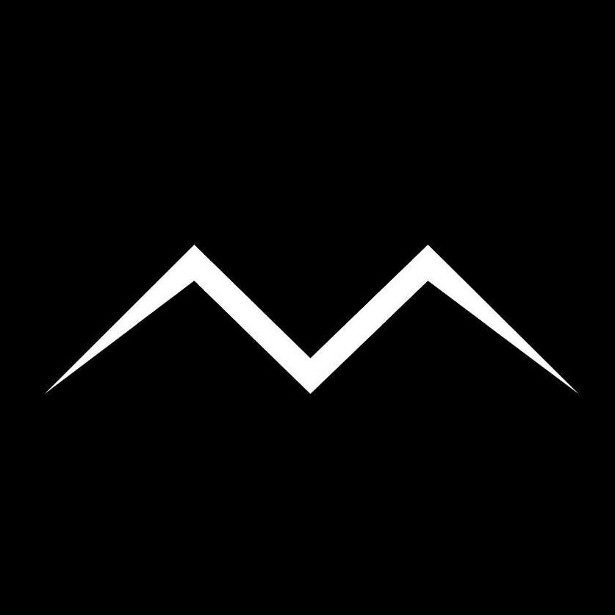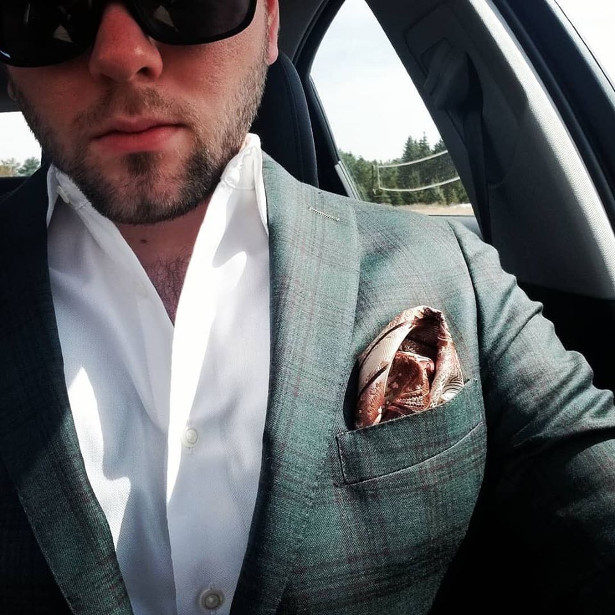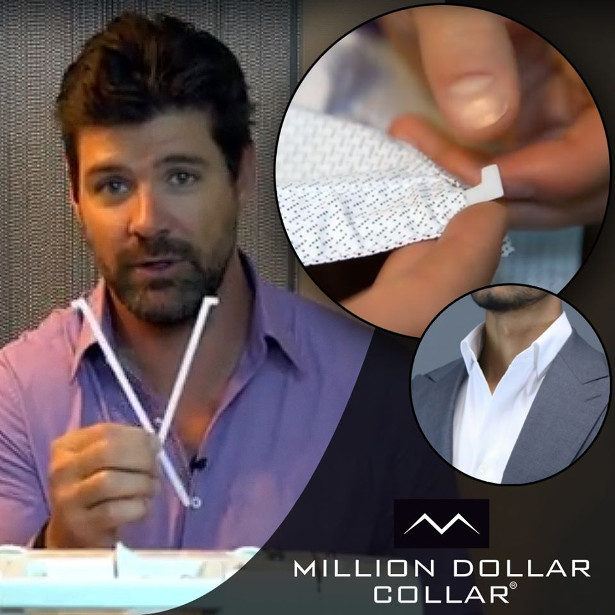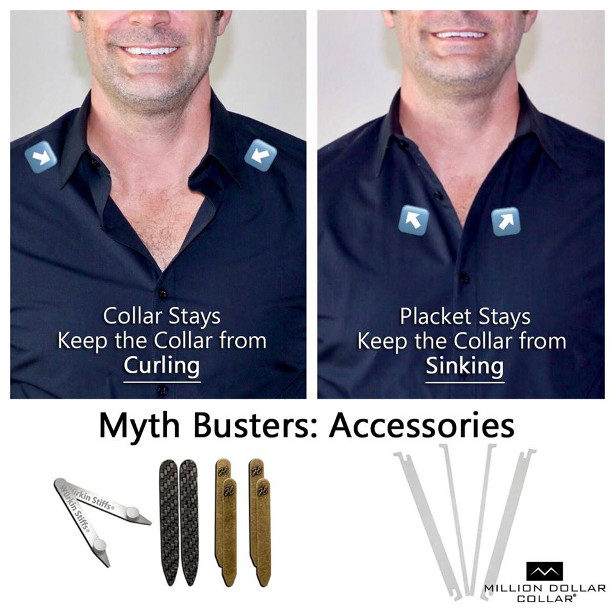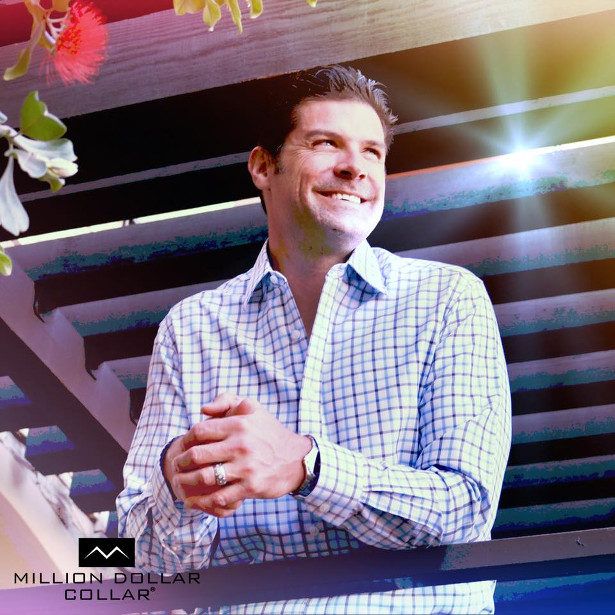 Belfast kitten falls victim to vaccination crisis
PDSA's latest PAW Report reveals huge plummet the number of pets receiving life-saving vaccines
——————————————————————————–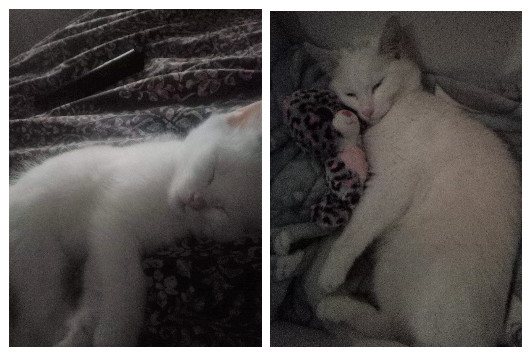 A tiny eight-month-old kitten, named Mr Meowgi, is a heart-breaking example of a pet who fell victim to a deadly disease that could have been prevented by a simple vaccine.
Mr Meowgi's tragic story comes at a time when vet charity PDSA is warning pet owners of the dangers of not vaccinating their pets. This follows findings from the charity's 2019 PDSA Animal Wellbeing (PAW) Report which revealed the number of pets receiving their primary vaccinations when young has dropped dramatically. The number of UK pets receiving their primary vaccinations when young 84% in 2016 to 66% in 2019, an 18 percentage point decrease in just three years.
Owner Alice Jackson from South Belfast, noticed her excitable kitten wasn't his usual self after he came back from a spell of going missing for a few days. He ate very little and didn't seem himself. In just a matter of hours, Mr Meowgi deteriorated rapidly, becoming extremely weak.
Alice rushed him to the Belfast PDSA Pet Hospital where a vet nurse rapidly assessed him and immediately alerted the vets to start treatment, as he was so unwell. His bloods were taken, revealing he was severely anaemic. Further tests diagnosed a disease that his owner hadn't known existed: he was suffering from Feline Leukaemia virus (FeLV) – an incurable, fatal disease.
Tragically, despite the best efforts of PDSA's veterinary team, Mr Meowgi was so ill that he couldn't be saved, leaving his loving owner and her son distraught.
PDSA Vet Julie Dauncey explained, "Mr Meowgi's anaemia was one of the worst we've seen at the hospital. Unfortunately, FeLV is incurable and once they are infected it leads to serious conditions like anaemia, blood cancer or immune problems. The virus can strike quickly or sometimes lies dormant in their system for some time before causing these conditions. Even with treatment, cats usually die of complications associated with the virus within three years of first contracting it. Sometimes, with serious symptoms, like those shown by Mr Meowgi, cats succumb to FeLV much quicker."
Owner Alice said: "It's been incredibly distressing and one of the hardest things I've experienced.
"He was an indoor cat and never usually went outside, but one day he escaped and went missing, even though we're always careful not to let him get out. We can't say how he caught it, but there are lots of other cats around our area and I've since learned it can be picked up from any close contact with other cats.
"If I'd have known a vaccination course would have saved his life I would have had this sorted immediately. Seeing him deteriorate so quickly so traumatic. My son is autistic and had developed a close bond with him, and having to say goodbye to him has broken all of our hearts.
"I want to tell his story to urge everyone to get their pets vaccinated and ensure they are kept up-to-date with their boosters, so other families don't have to go through what we have."
The PDSA Animal Wellbeing (PAW) Report has monitored pet welfare issues across the UK for the last nine years, surveying over 73,500 people in this time. Produced in conjunction with YouGov, the PAW Report provides a robust insight into the lives of pet dogs, cats and rabbits across the UK. Key findings into Northern Ireland's pets from the 2019 PDSA PAW Report:
The number of UK pets receiving their primary vaccinations when young 84% in 2016 to 66% in 2019, an 18 percentage point decrease in just three years.
30% of Northern Ireland's dogs are left on their own for 5 or more hours every day, which could be leaving thousands of pets bored and frustrated. This is far greater than the UK average (19%)
Despite being a legal requirement, just 86% of dogs in Northern Ireland have been microchipped, compared to the UK average which is at 92%
Only 69% of Northern Ireland cat owners know the current weight or body condition score of their pet, compared to the UK average (56%). This could mean that many don't know if their pet is over or underweight
More of Northern Ireland's dogs aren't getting daily walks (18%) compared to the rest of the UK (12%)
PDSA is calling for owners to complete their online quiz to share their thoughts on the health and happiness of their own much-loved pets. There's also a chance to win a hamper worth £200! bit.ly/2luGzE7
Get ready for Christmas with Sauce by The Langham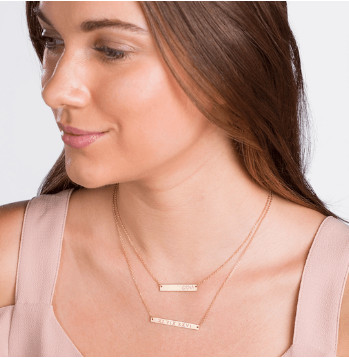 Central London cookery school, Sauce by The Langham
creates festive cooking classes for all.
Sauce by The Langham, the first cookery school in a central-London luxury hotel, is getting ready for the festive season. Determined to take Christmas festivities to new heights, the chefs at Sauce have put their heads together to develop the ideal festive classes: a Christmas dinner Masterclass, a Gingerbread making class for kids and a cocktail making class. Suited to varying cooking abilities and ages, each class is informative, interactive and fun in equal measure.
Christmas menu cooking class
For those fearful of serving an underwhelming spread, fear not, we have designed a Christmas menu cooking class taking place on the 9th November and the 4th December. During the full-day course, taught by Executive Chef Chris King, participants will be taught how to create mouth-watering canapés, a juicy roast rib of beef with the crispiest of roast potatoes, completed by almond Frangipane mince pies. This masterclass, costing £250 per person, will ensure that upon departure, with a tummy full we might add, guests will be fully equipped to prepare a feast that will be a talking point for years to come.
Gingerbread making class
Available at £50 per child and taking place on the 7th and the 21st December, younger gourmets can take part in the fun and creative kids gingerbread making class. Designed to get their minds engaged and their hands busy, kids and their older companions, who go free, are in for an afternoon of fun. The class will include preparing, baking, decorating and eating of gingerbread, all under the close eye of our expert team of chefs.
Cocktail making masterclass
To complete the festive picture, we are is also delighted to launch Sauce's first 'liquid' Masterclass on the 6th November and 11th December for £80 per person. In partnership with the award-winning team of Artesian, the Sauce team has also developed a cocktail making masterclass. Over the course of an evening, participants will be taught to create three classic cocktails whilst gaining an understanding of the techniques and flavour combinations that can make or break a beverage. The evening will continue with a visit to the 'laboratory', where various key components of Artesian's creative menu are developed.
Sauce by The Langham
www.saucebylangham.com
Facebook:@saucebythelangham | Instagram: @saucebylangham | Twitter: @saucebythelangham
Charmbrites and Custom Brites
Michelle Ribas Cofounder and Artistic Director of Brites Jewelry Inc also known as Charm Brites or Custom Brites.
Inspired by her family's deep artistic roots, Michelle began her own artistic journey as a classically trained Goldsmith. Upon graduating she was quickly hired to manage day to day operations and teach classes for an independent jewelry studio in downtown Toronto.
After leaving the jewelry industry for a few years, Michelle worked at University Health Network in Human Resources. In 2012, after being truly inspired while watching a film about the founder of Apple, Steve Jobs, Michelle feverishly decided that it was time for her to leave her corporate position and pursue her dreams of opening up her own Jewelry company. It was no small feat, since at that time she was on her second maternity leave with a small toddler and a new baby in tow. With the support of her husband Paul, they founded Brites Jewelry Inc. Michelle is specifically aware as to the challenges of being a working mother and a woman in business.
Michelle's new line of jewelry, Charm Brites includes more than 250 pieces inspired by her affinity of working with her clients to personalize their jewelry.. Michelle is honored to be a part of so many special occasions and have the pleasure of designing jewelry to cherish life's greatest moments.
Michelle's long-term vision is to help mentor and inspire others artistic spirits to find their path and fully explore it to the fullest potential.
www.instagram.com/charmbrites/
charmbrites.com
Mykonos is the place to be this December!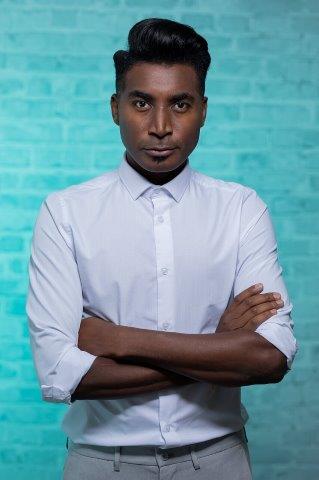 Mykonos Casino (www.tsogosun.com/mykonos-casino), your favourite entertainment destination on the West Coast, has an unbeatable line up set for this December. Not one, not two but three of South Africa's biggest talents will be lighting up the Athene Conference Centre stage. Topped off by a Christmas Market to ignite your festive season spirit! If you are still not convinced – look out for the decadent dinner and dance at the Black Pearl to celebrate the start of the new year!
Emo Adams is back by popular demand!
Renowned for his energetic and entertaining performances that appeal to both young and old, it's no surprise that Emo Adams (www.tsogosun.com/mykonos-casino/whatson/events/emo-adams-band) is back at Mykonos on Saturday, 14 December at the Athene Conference Centre. Emo Adams is Cape Town born and was spotted in his teens by the legendary Taliep Petersen, who gave him exposure in the arts, entertainment and singing theatre. Emo is something of an entertainment industry anomaly. Award-winning singer, songwriter, actor, presenter, director, producer and entrepreneur, he has truly made his mark in South Africa! You can buy your tickets at R150 per person at the Mykonos Casino Customer Service Desk. Doors open at 19h00 and the show starts at 20h00 – don't forget to use your Rewards card when you book to save on your tickets. Call (022) 707 6970 for more information.
Freshly Ground
Experience South Africa's premier live act, Freshly Ground (www.clubmykonos.co.za/freshly-ground), at Club Mykonos on Friday, 20 December! The Athene Conference Centre will showcase Freshly Ground's infectious music style, their unmistakable stage presence and their world-class musical talents. Sing along to all their most loved songs like 'Doo Be Doo', 'I'd like', 'Waka Waka' and many more. This promises to be a night to remember! Get there early – the show starts at 20h00. Book your tickets now at tickets.computicket.com/event/freshly_ground/6561784 20. Don't delay – the tickets are guaranteed to sell out fast!
Christmas Market
Enjoy a delightful Christmas Market for all your gift shopping needs on Saturday, 21 and Sunday, 22 December! The Mykonos Christmas Market boasts a wide selection of exhibitors, including arts and crafts, food stalls, cheese and wine, craft beer, West Coast Coffee Roastery, live music and loads of fun activities for the kids. Chester the donkey will also be entertaining the littles ones with donkey rides and photo sessions. Don't miss out on this memorable Christmas Festivity – bring the family and spread the cheer!
Sunset Sweatshop
There's a new kaleidoscope of creative criminals in town and they won't only steal your ears, but also your ability to stay still with their unique combination of tunes! Sunset Sweatshop (www.clubmykonos.co.za/sunset-sweatshop) is a five-piece indie, goema, reggae and even boeremusiek and marabi infused band hailing from the northern suburbs of Cape Town. These new kids on the block are heating up the local scene with their debut single Move It. This is the kind of track that reminds us why the world fell in love with South African music legends from the eighties such as Bright Blue, Tananas and éVoid. The show is set for Saturday, 28 December at the Athene Conference Centre. Tickets are only R150 per person – book now before it's too late – tickets.computicket.com/event/sunset_sweatshop/7105502.
Dance the night away at The Black Pearl Restaurant on Tuesday, 31 December!
Enjoy a scrumptious buffet and listen to the acoustic sound of Kobus Matthews that will get you in the mood to celebrate the new year! Tickets are only R150 per person – you need to book early to avoid any disappointment – 022 7076993. Dust off those dancing shoes and get into the swing of things with great entertainment. Bid farewell to the old year and welcome the New Year with a cheer – it's time to dine and dance at The Black Pearl www.tsogosun.com/mykonos-casino/restaurants-bars/black-pearl)!
MYKONOS CASINO IS LICENSED BY THE WESTERN CAPE GAMBLING & RACING BOARD. NO PERSONS UNDER THE AGE OF 18 YEARS ALLOWED IN THE CASINO. WINNERS KNOW WHEN TO STOP. NATIONAL RESPONSIBLE PROBLEM GAMBLING PROGRAMME TOLL-FREE HELPLINE 0800 006 008 OR SMS HELP TO 076 675 0710.
For more information on what's happening at Mykonos Casino, visit www.tsogosun.com/mykonos-casino.
Celebrate in style at Blackrock Casino!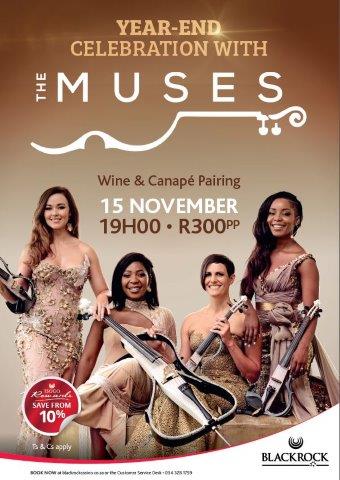 Blackrock Casino (www.tsogosun.com/blackrock-casino), Newcastle's favourite entertainment destination, is taking its entertainment to a whole new level! Celebrate your year end with The Muses – a showstopper that will leave you inspired for the new year to come. Enjoy drinks and mouth-watering buffet-style meals at affordable prices. If that's not for you – it's time to Wine and Dine!
It's time to Wine and Dine
Come enjoy a decadent four-course meal and wine pairing at our monthly Wine and Dine (www.tsogosun.com/blackrock-casino/offers/wine-and-dine) evenings on Friday, 18 October at 18h30. A unique menu is created for each dining experience to showcase the talents of Blackrock's Executive Chef Gary Smith and his team. For only R250 per person you can enjoy an unforgettable evening with unsurpassed taste sensations! But that's not all, you also get to learn more about various wine types while enjoying the company of friends and family! Bookings are essential – please call +27 34 328 1759 to book your seats or go to our Customer Service Desk to make sure you don't miss out. The last Wine and Dine for the year 2019 is scheduled for Friday, 15 November.
The Rugby Final
If you're a rugby fan there's nothing quite like being at the stadium, right? Well, you can still enjoy the spirit of the stadium with an experience that goes beyond the 80 minutes on the field. We call it Boktown (www.tsogosun.com/blackrock-casino/whatson/events/boktown) – where rugby supporters gather to watch the game live on the big screen. You'll also get the chance to enter our competition for prizes on the day. The best part? Entry is free! We will open the doors at 09h00 – the first 50 people to arrive will get a complimentary drink, so make sure you arrive early to claim your free beer, cider, soft drink or water to start the festivities!
The Muses Year End Celebration
The Muses (www.tsogosun.com/blackrock-casino/whatson/events/the-muses), a sensational electric string quartet with a love for entertainment and a passion for music, will be playing up a storm on Friday, 15 November. South Africa's very own, The Muses, are four drop-dead gorgeous, classically trained goddess virtuosos who generate enough energy on stage to truly inspire their audience! Get up and dance to pop hits, rock classics and more, from "Party Rock", "Uptown Funk" and "Pata Pata" to "Smells like Teen Spirit" and even classic renditions of TV favorite's like "Game of Thrones". The Muses will have you up on your feet partying the night away! Book your tickets today for a year-end function that everyone will be talking about! Tickets are R300 per person including meals and selected drinks! Get to the Balele Conference Room from 19h00 to 22h00 for this spectacular live performance! For bookings contact Customer Service Desk (+27) 34 328 1759. Good news! We have an early bird offer until Thursday, 31 October. Get your table of 10 for only R2 500 – that's a saving of R500!
Mid City Grill Buffet Specials
Mid City Grill caters for the mid-month crowd with its delicious all-you-can-eat R99 Buffet Special (www.tsogosun.com/blackrock-casino/offers/r99-all-you-can-eat-buffet) every second Saturday. But that's not all, there is also a Barbeque Special (www.tsogosun.com/blackrock-casino/offers/barbeque-buffet) for our meat lovers! Just when you thought that was enough, every first Sunday of the month Mid City Grill offers a Spit Braai Lunch Buffet at R185pp. Let's recap: the first Sunday every month is a scrumptious Spit Braai Lunch Buffet, the second Sunday of every month is the R99 Buffet Special and the third Saturday of every month is the Barbeque Buffet! Rewards discounts apply! Book now at our Customer Service Desk +27 34 328 1759!
Another Tsogo Sun Gaming Experience. Tsogo Sun Gaming supports the National Responsible Gambling Programme. Winners know when to stop. Only persons over the age of 18 are permitted to gamble. National Problem Gambling counselling toll-free helpline: 0800 006 008.
Get Social:
Follow us on to keep up to date with our news on Facebook @BlackrockZA #LoveBlackrock
Cracking good comedy, nail-biting rugby, marvellous music and movie magic – The Ridge has it all!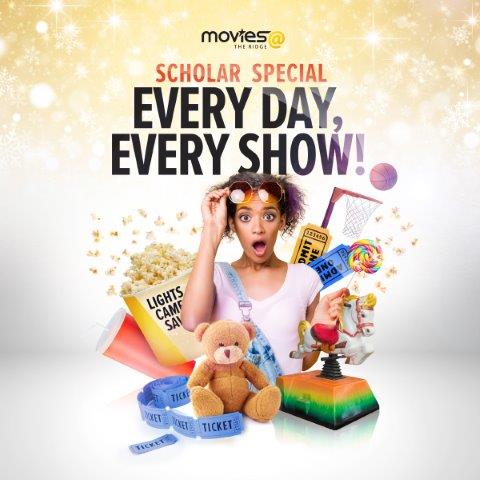 The Ridge (www.tsogosun.com/the-ridge-casino), eMalahleni's favourite entertainment destination, is excited to bring you a double dose of side-splitting comedy and nail-biting international rugby matches live on the big screen. Just when you thought that was enough, the unbelievable pensioner and scholar movies deals were added into the mix! The cherry on top? The highly anticipated Country Makietie featuring Die Campbells, Elizma Theron and Ray Dylan!
Mpumalanga Comedy
The Ridge in conjunction with Elton Mduduzi are proudly bringing you the hilarious Mpumalanga Comedy (www.tsogosun.com/the-ridge-casino/whats-on/events/mpumalanga-comedy) for one night only on Friday, 8 November! This unforgettable show boasts a hilarious line-up featuring comedy greats such as Elton Mduduzi, Mashabela, Siyanda Maphumulo, Tumi Stopnonsons, Summary and Thabang ER. If you are up for a night filled will pure laughter and good, clean fun – look no further! The doors open at 18h00 and the show starts at 19h00. Tickets are only R180 per person – and worth every single cent! Don't forget to use your Rewards card to claim your discount!
Country Makietie ft Die Campbells, Elizma Theron & Ray Dylan
Dust off those boots and dress in your favourite country outfit – Country Makietie is coming to The Ridge! If you don't win anything in the Best Dressed Competition you still get to experience triple the delight when Die Campbells, Ray Dylan and Elzma Theron take to the stage on Friday, 29 November. The dancefloor is guaranteed to be hopping with excitement as four of SAs best artists perform live. If you love line dancing – this is an event not to be missed. The doors open at 18h00, with the show starting at 19h00. Tickets are only R180 per person (tables of six people available by calling 013 655 9495) – you can pay less if you claim your Rewards discount. This promises to be a night to remember. Call all your friends and family before the tickets are sold out!
Boktown is back!
Boktown (www.tsogosun.com/the-ridge-casino/whats-on/events/boktown), proudly brought to you by the official Springbok Supporters' Club and The Ridge, is back! eMalahleni fans, let's gather together to support our men in green and gold. Don't miss the nail-biting final on Saturday, 2 November. Watch the game live on the biggest screen in town and enjoy live entertainment by Coenie Bernhardt, fun activities, kids entertainment, drink specials, scrumptious food, great competitions with amazing prizes and sponsor giveaways. https://www.tsogosun.com/the-ridge-casino/whats-on/events/boktown
movies @ for Scholars and Pensioners
Calling all pensioners and scholars! For only R65 our Pensioner's Combo (www.tsogosun.com/the-ridge-casino/offers/pensioners-combo) includes a 2D or 3D movie ticket, a medium popcorn and a 500ml soda or slush – every day and every show until Tuesday, 31 December – excluding school holidays or public holidays! With the Scholar's Special Deal (www.tsogosun.com/the-ridge-casino/offers/scholars-special-offer-2019) scholars also only pay R65 for a movie ticket, popcorn and soft drink! Perfect way to ease into the last few months of the year!
For more information on what's happening at The Ridge Casino, visit www.tsogosun.com/the-ridge-casino or like us on Facebook @TheRidge
THE PERFECT STOCKING FILLER
from Le Toy Van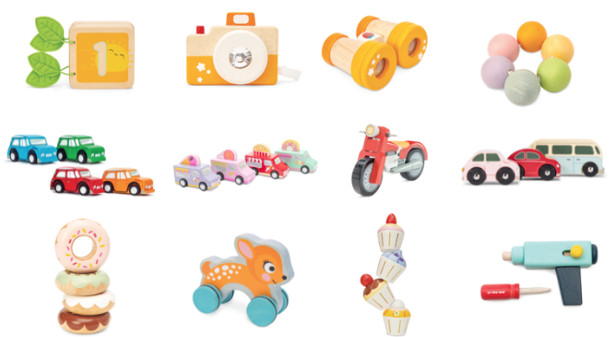 Counting Book – £14.95 • Camera – £14.95 • Binoculars – £14.95 • Wooden Teething Beads – £9.95
Whizzy Pull Back Racers – £4.95 each • Sweet & Treats Pullback – £4.95 each • Wooden Motorbike – £14.95
Retro Metro Set – £9.95 • Doughnuts – £9.95 • Dotty Deer – £11.95 • Cupcakes – £14.95 • Tool Set – £11.95
SpiiderGriip™: $19.99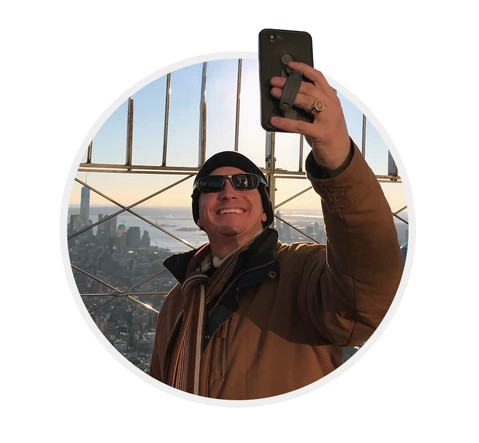 This brand new company recently launched the most secure phone grip available. SpiiderGriip™ gives you the peace of mind to get the most out of your device without fear of slipping, dropping or breaking. And, the accessory folds down flat and locks in place so you can easily slip it in your pockets, purse, etc. spiidergriip.com
This holiday season suggest giving an experience and help fulfill a dream with Take Lessons.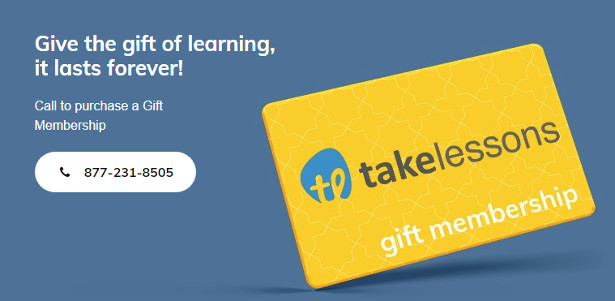 From music to language to academics consider sewing, chess, drawing, hula hoop, ceramics, poker, Java, SQL, oil painting, piano, bagpipes, Hip Hop & Rap, steel drums, Salsa dancing, magic, improv acting, Japanese, and hundreds more.
A TakeLessons Gift Membership is the perfect gift for anyone on the list. It's giving more than just private lessons — it's a life-changing experience that will leave them grateful to you for years to come.
With TakeLessons.com it's easy to give the gift of lessons. Go online at takelessons.com/gift to sign up.
A gift membership can be used to find a teacher and schedule any lessons offered on TakeLessons.com from private lessons to TakeLessons Live.
All gift memberships are 6 months long..
The recipient simply enters the gift membership code at check-out to redeem
A gift membership may be printed out and given to the person or TakeLessons can email a PDF directly to the persons email address.
You choose how much you want to spend. It can start as low as $19.95 for one month of TakeLesson Live classes.
TakeLessons Private Lessons can be done in the home, another location or online. Through the website find the best teacher, book, schedule and pay for lessons.
TakeLessons Live is great for any aspiring musician. With a free membership option, students have access to an array of online classes led by expert instructors in real time. They can take classes in popular music subjects such as piano, guitar, singing and ukulele and have the chance to interact with other students at their level. And its affordable, billed $9.98 a month annually or $19.95 for a monthly membership
TakeLessons.com is THE online go-to tutoring website. It makes it easier to learn by connecting students to a human teacher (in-person or online) in a quick and easy way. The interactive marketplace connects students of all ages with professional, independent teachers (who have gone through background checks) who teach lessons (even online is conducted live) in hundreds of subjects including the core classes students in school need to take. Lessons can be arranged to be taken in their home, at a teacher's location or online.
We Craft Box – The Gift of Creativity for Kids and SENIORS!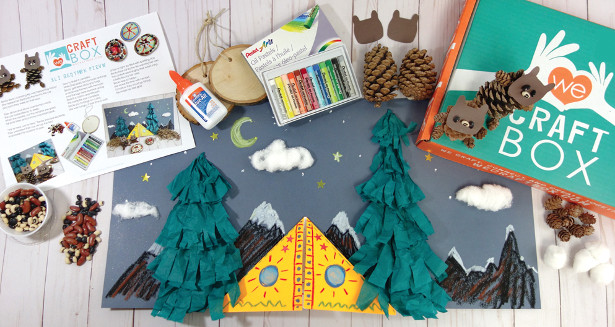 Family friendly DIY Craft Boxes that have been incredibly popular in gifting experiences for the holidays!
We Craft Box
We Craft Box is a monthly kids craft kit delivered to the home for kids ages 3-9. With a themed story, 3 or more coordinating crafts, easy to follow photo directions, and all materials included, that can be shared between 2 children, we're helping busy families unplug from the screen and connect though creativity!
From $29.99 / month, free shipping in the US Shipping Fees apply to Canada
We Craft Box Senior
Spark creativity with We Craft Box Senior, a monthly prepared craft kit for adults of all ages delivered to your doorstep! Our mission to deliver fun and creative activities to seniors. Each month features a unique theme and story about the crafts. With 3 or more crafts, easy to follow photo directions and all materials included you can save time, and invest in a stress free creative experience every month!
*Preorder now, first box ships Dec 1st From $29.99 / month, free shipping in the US Shipping Fees apply to Canada
mophie Announces Juice Pack Access Battery Case For New Apple iPhone 11, iPhone 11 Pro, and iPhone 11 Pro Max


Groundbreaking case provides full Lightning port access coupled with extra battery life.
Shannon Ireland, (September 12, 2019) mophie, a ZAGG Inc (NASDAQ:ZAGG) brand and the no. 1 mobile battery case brand in the U.S.1, today announced the juice pack® access battery case made to protect and wirelessly charge the Apple iPhone 11, iPhone 11 Pro, and iPhone 11 Pro Max. With particular attention to both form and function, the mophie juice pack access features full Lightning port access, which solves a major consumer pain point, advanced impact protection in a compact case, and enough power reserve to get users through the day.
"The Apple iPhone launches are always eagerly anticipated, and we're thrilled to announce a power and protection solution from mophie on the heels of this news," said Gavin Slevin, General Manager, ZAGG International. "Balancing extra battery life with a slim and lightweight, yet protective design, the juice pack access delivers a wireless charge and frees the Lightning port so users can listen to music or take calls at the same time."
The juice pack access for the iPhone 11 and iPhone 11 Pro comes equipped with a 2,000mAh integrated battery, while the juice pack access for the iPhone 11 Pro Max includes a 2,200mAh integrated battery. Each case employs Qi wireless charging technology to pass power to the iPhone while leaving the Lightning port available for simultaneous EarPods use during charging. The juice pack access is triple-test certified to ensure peak performance and safe operation and includes a two-year warranty2.
Additional features of the mophie juice pack access include:
• Full access to the Lightning port enables EarPods usage or wired iPhone charging
• Built-in USB-C input port for wired juice pack access and iPhone charging
• Qi-enabled wireless charging input works with all mophie wireless accessories and wireless charging pads commonly found in airports, cafes, cars and furniture
• Priority+® charging that passes wireless and wired power to the iPhone first before recharging the juice pack access
• Internal rubberized support pads and raised corners to help withstand tough falls and screen damage
• On/off button and LED status indicator
Availability & Pricing
The mophie juice pack access for the Apple iPhone 11, iPhone 11 Pro, and iPhone 11 Pro Max will be available in Q4 on mophie.com and select retailers nationwide for £79.95.
For the latest updates about all new mophie products, upcoming events and promotions, follow mophie on Facebook, Twitter, and Instagram, or register at mophie.com/innovation.
1The NPD Group, Inc., U.S. Retail Tracking Service, Cell Phone Device Protection, Charging Case, Based on Dollars & Units, Jan. 2016-May 2019
2mophie warrants these products against defects in materials and workmanship under normal use for a period of two (2) years from the date of retail purchase by the original end-user consumer. See mophie.com/warranty for more details.
About mophie
mophie, the No. 1 selling battery case manufacturer and the No. 1 selling battery brand in the US, is a California-based, award-winning designer and manufacturer that empowers the mobile world to Stay Powerful. Widely acclaimed for innovative mobile solutions, mophie is the proud developer of the original juice pack®. mophie products are recognized for style and engineered for performance, providing a seamless integration of hardware, software and design. mophie has operations in California, Michigan, Hong Kong, and China. mophie products are available in more than 130 countries, and can be found at Apple®, Carphone Warehouse and other leading retailers. Visit mophie.com and follow us on Facebook, Twitter, and Instagram (@mophie).