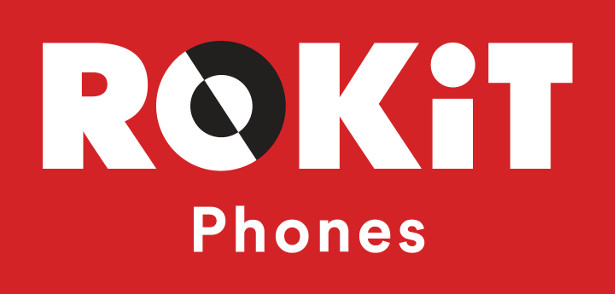 ROKiT into CHRISTMAS!
· ROKiT smartphones make the perfect Christmas gift for the tech and entertainment lovers in your life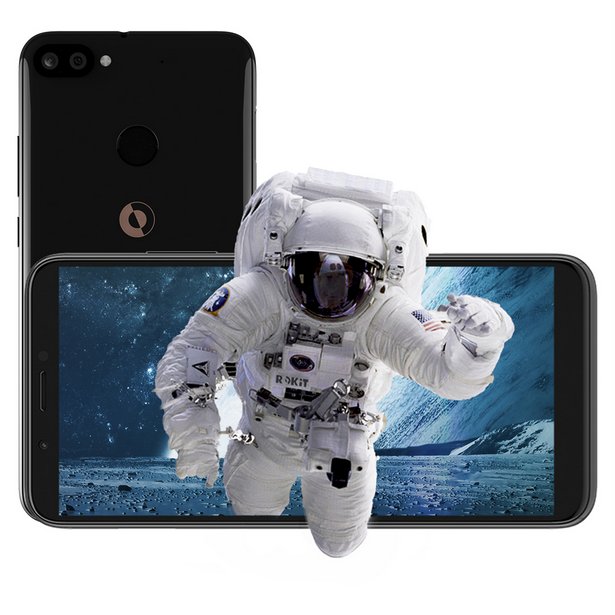 YOUTUBE | INSTAGRAM | TWITTER | FACEBOOK
· With glasses-free 3D technology and an extensive library of 3D content, there is plenty to entertain the whole family this Christmas
· Other unique Value Added Services elevate ROKiT's offering beyond the traditional, with phone replacement and breakdown cover included
It's beginning to look a lot like Christmas – and if you're after a unique gift for the tech and entertainment lovers in your life, then look no further. ROKiT is a mobile brand like no other; its mission is to offer premium smartphone technology at an affordable price, and enable people to enjoy 3D content without the need for 3D glasses.
The ROKiT IO 3D and ROKiT IO Pro 3D both feature patented screen technology, meticulously crafted to provide a crisp, vibrant 3D image. The phones also include access to the ROKFLiX 3D app, which hosts an expansive and ever-growing library of exclusive 3D content created by ROKiT's own 3D animation studio.
Each one of ROKiT's sleek black handsets is unlocked* and equipped with the latest Android features. They come with Dual SIM, expandable memory with Micro SD, camera and photo features, all day battery, fingerprint security, Bluetooth and more as standard.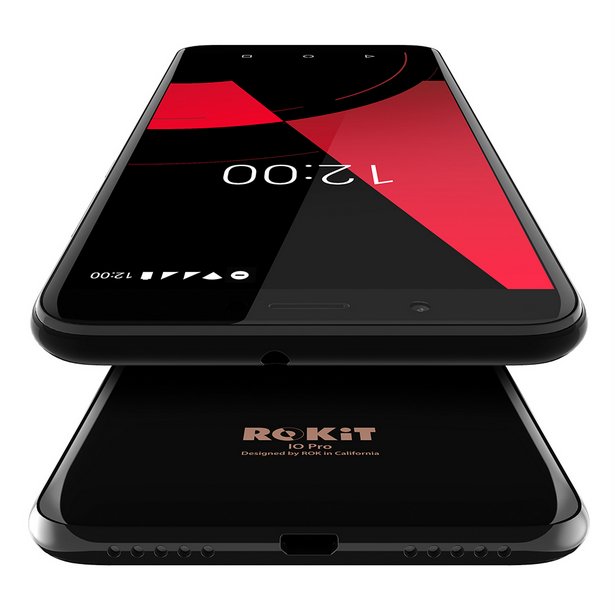 Unlike other mobile brands, ROKiT's offering goes beyond the standard talk, text and entertainment bundles. There is also a series of unique Value Added Service packages that are free for upto 12 months with choice to opt-in thereafter, offering various types of cover at affordable prices. These packages include unique 48hr broken phone replacement*, Breakdown & Recovery, Personal Injury and unlimited ROK Talk WiFi Calling to UK & 60 countries.
ROKiT UK Handset Line-up:
· ROKiT IO 3D – £139.99 inclusive of 12 months Value Added Services cover worth over £140 when purchased from Amazon
· ROKiT IO Pro 3D – £249.99 inclusive of 12 months Value Added Services cover worth over £140 when purchased from Amazon
Discover the perfect Christmas present: www.ROKiTphones.com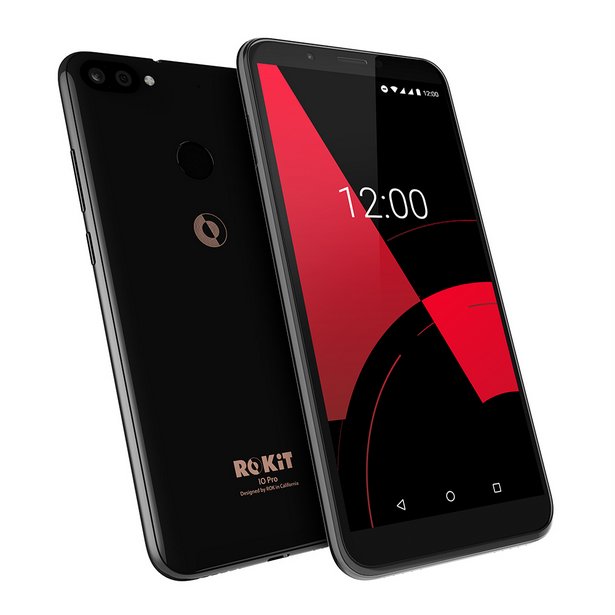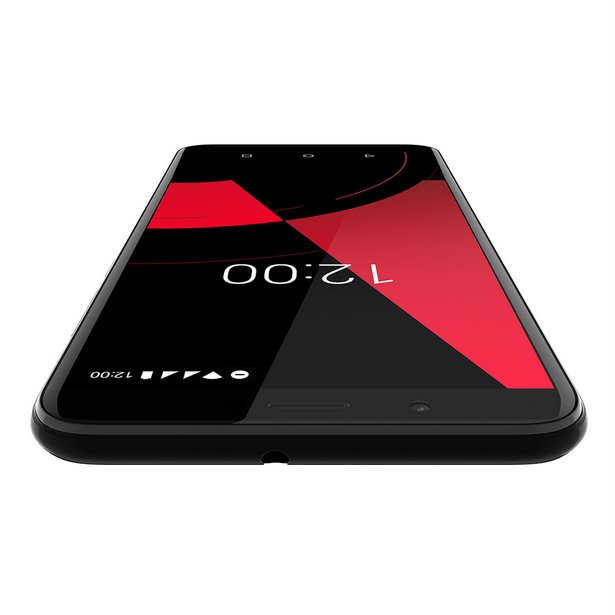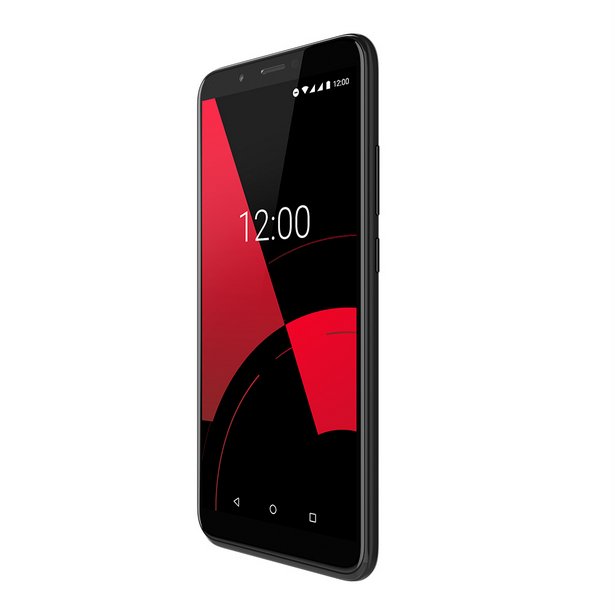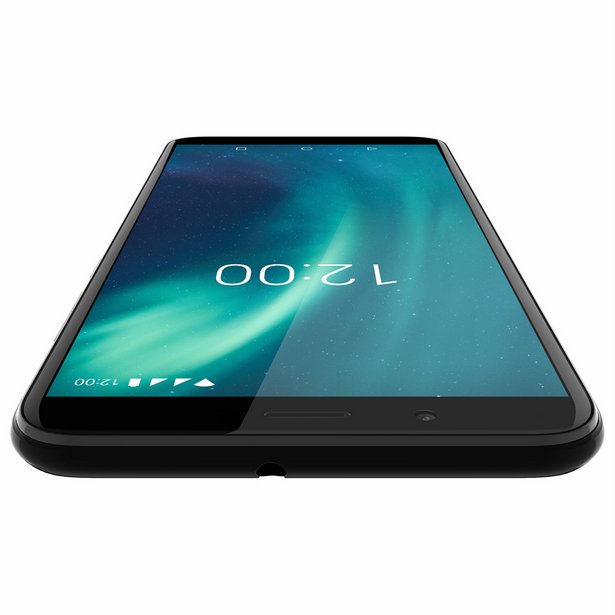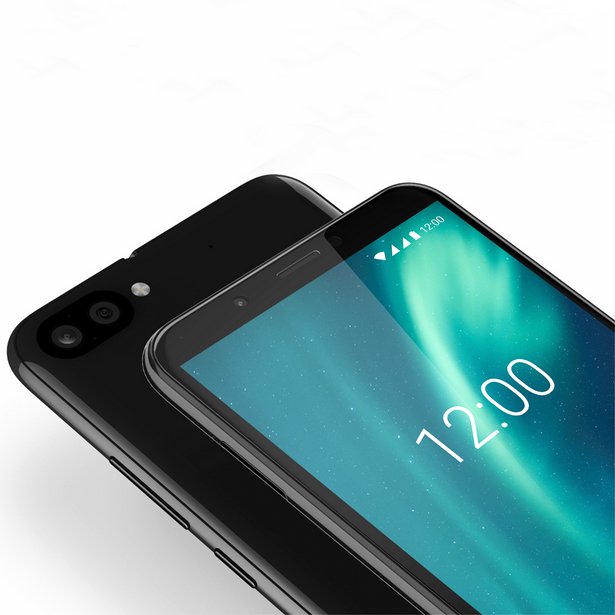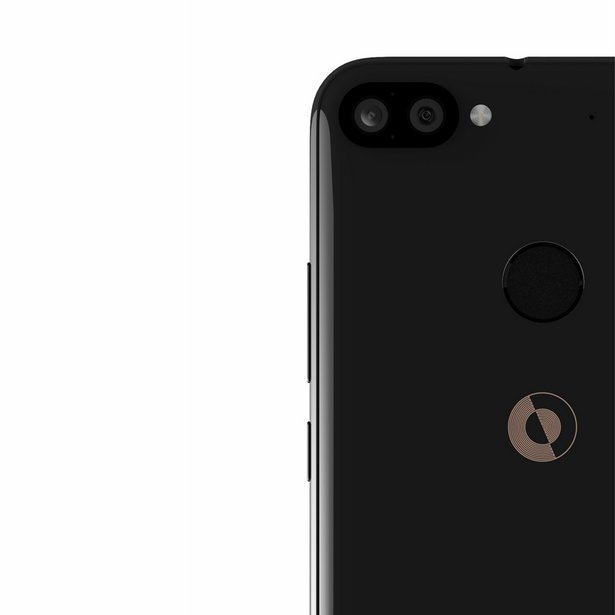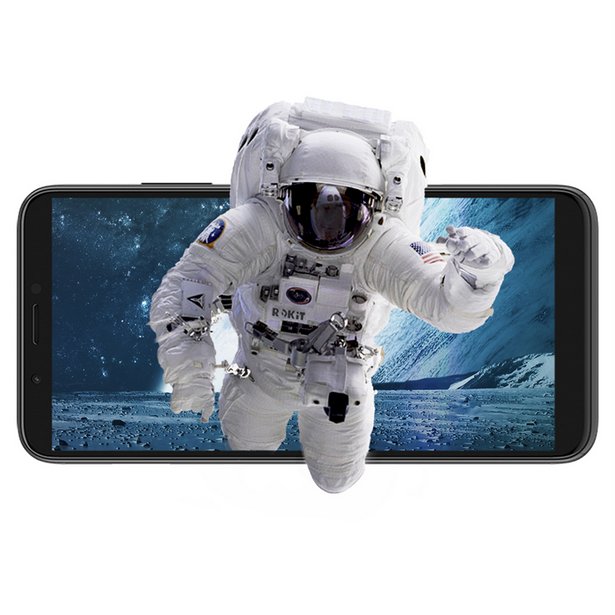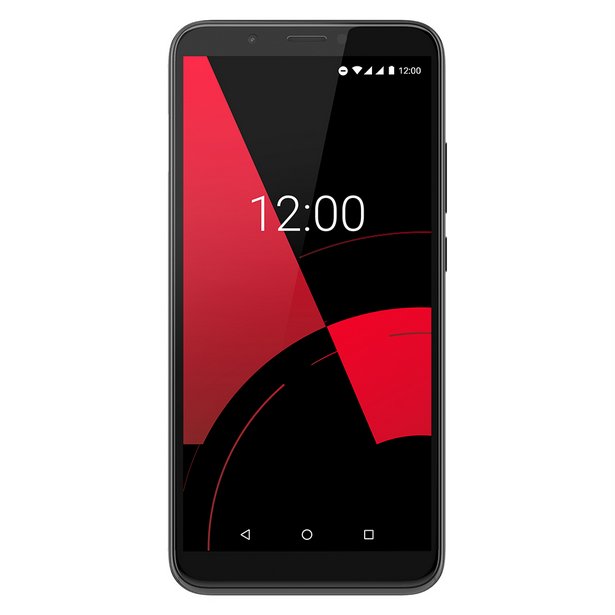 The Wellness Planner is a motivational planner for healthy living.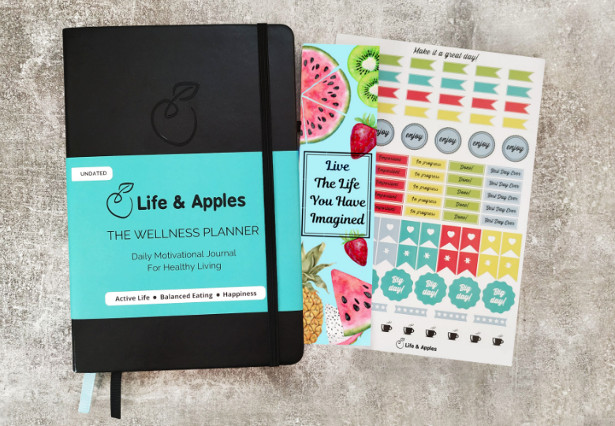 The planner helps create a healthy daily routine, body and mind. Use the planner to achieve your health goals, start the day with gratitude and positive thoughts, continue with your daily meal plan and fitness schedule, and end the day with self-reflection and journaling.
Available on Amazon www.amazon.com/dp/B074RKRL76
Rosebud Preserves Yorkshire Favourites Gift Box
https://rosebudpreserves.co.uk/yorkshire-favourites
The Yorkshire Favourite Gift Box (£20.00)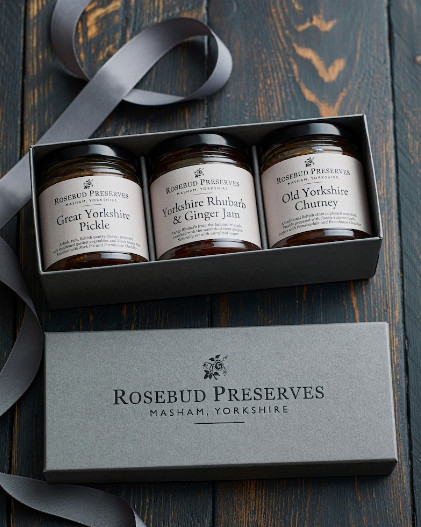 Perennial favourites from our home county come together for your enjoyment. Includes Great Yorkshire Pickle, Yorkshire Rhubarb & Ginger Jam and Old Yorkshire Chutney. This stylish gift box makes a special present at Christmas for the food lover in your life. Made in England this beautiful mottled grey box, embossed in matte black foil, perfectly complements the branded preserves.
The box contains:
Great Yorkshire Pickle (198g) – A dark, rich British pantry classic, prepared with garden vegetables and Black Sheep Ale. Excellent with Pork Pie and Farmhouse Cheddar.
Yorkshire Rhubarb & Ginger Jam (227g) – Tangy Rhubarb from the famous 'triangle', enriched with the warmth of stem ginger. Naturally set with unrefined sugar.
Old Yorkshire Chutney (198g) – A traditional British store cupboard essential. Freshly prepared with autumn fruits. Perfect with Wensleydale and Farmhouse Cheddar.
Rosebud Preserves' Christmas selection also includes Masons Yorkshire Gin & Satsuma Marmalade and Yorkshire Wensleydale Chutney. These two preserves have been created in collaboration with other Yorkshire based fine food producers. This collaborative approach is something that the team at Rosebud Preserves is very proud of as it highlights their Yorkshire heritage, as well as promoting the abundance of superb ingredients and products the area is famous for.
All the products listed are all available to buy online at rosebudpreserves.co.uk.
Patented SHASHI Mesh Grip Socks Bring Unparalleled Elegance and High Performance 
to Everything from Barre and Pilates to the Dance Floor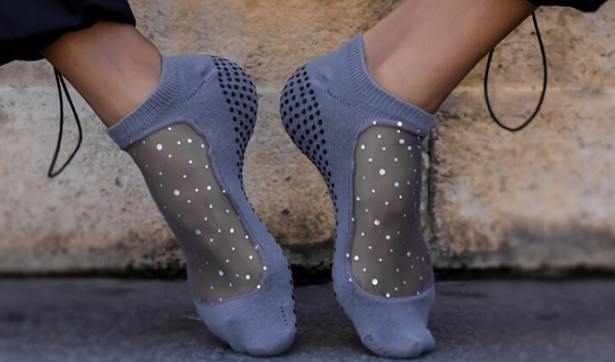 When Barre and Pilates enthusiast Natalie Lerch Sudit designed her new fashion-forward and functional SHASHI grip socks as an alternative to the unimaginative, bulky socks on the market, she conceived an entirely new level of performance for all who enjoy these popular fitness programs. Today, her line of patented SHASHI grip socks ― the original mesh sock ― is taking over the Barre, Pilates, yoga and dance worlds of fashion and function as well as activities that go beyond the studio.
SHASHI technology pairs a unique mesh top with a full-sole grip, ideal for even the toughest workouts. Created with a sense of style, these hygienic, functional and cool socks are ideal for Barre, Pilates, yoga and dance lovers who desire high performance, but don't want to give up fashion when they exercise. The socks are also ideal for rehabilitation.
What separates SHASHI socks from all other studio socks are their performance. Features of these unique products are:
· Mesh and breathable, allowing instructors to see their clients' feet (similar to being barefoot) and correct their form.
· COOLMAX® moisture wicking fabric technology that keeps feet dry from sweat ― not clammy in winter or overheated in summer.
· Shaped to fit the feet ― no extra bulky fabric where toes don't go.
· Large slip-resistant grips, that grip without being intrusive to the bottom of the feet.
In addition, SHASHI socks can be worn outside of the studio and be incorporated into everyday lifestyles. The socks can be worn with everything from sandals to high heels and booties – either as a hidden layer of comfort or a visible fashion accessory. The brand even offers a selection of bridal-themed socks, as a unique accent to a wedding or formal gown.
"When I couldn't find socks that matched my passion for performance, I knew that I could do better," said Lerch Sudit, founder of SHASHI. "SHASHI was born out of my desire to create grip socks that are breathable, fit and grip properly, and are pretty and elegant ― something that I would wear outside of the studio. SHASHI socks are essentially party dresses for the feet!"
SHASHI socks are available in several styles: regular toe, split toe, open toe, no show, and ballet tie in a variety of fashionable colors, in left and right foot design. SHASHI offers the Classic, Star, Sweet, Essentials and Artist Series Collections. They are available at www.shashionline.com, as well as on Amazon. Prices start at $16 per pair. Multi-packs are available.
About SHASHI
Patented as the original mesh sock, SHASHI provides hygienic, functional and elegant socks for high-quality performance in Barre, Pilates, yoga, dance, and even rehabilitation. Founded by Barre and Pilates enthusiast Natalie Lerch Sudit, SHASHI offers regular toe, split toe, open toe, no show, and ballet tie in a variety of fashionable colors. They are available at www.shashionline.com, as well as on Amazon. SHASHI is a National Women Business Owners Corporation Member.
Crash is back in the driver's seat!
Get ready to go full-throttle with Crash Team Racing Nitro-Fueled! Featuring fan-favourite characters including Neo-Cortex, Coco-Bandicoot and Crash himself, the iconic CTR experience returns for current-gen consoles in this fully remastered version of the classic, much-loved racer. The perfect gift for kids and adults alike, with a big dose of 90s nostalgia!
Release date: Out now
PEGI Rating: 3
Available Platforms: PlayStation 4, Xbox One, Nintendo Switch
TELL IT TO THE FUTURE
A gift of remembrance of the 20th Century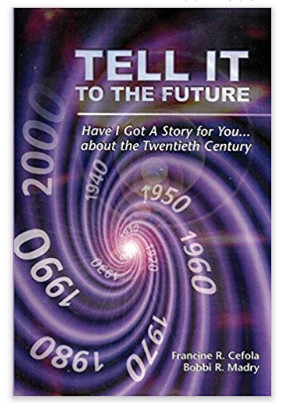 History can be dry but how about stories about times gone by that bring them to life. "TELL IT TO THE FUTURE," Have I Got a Story For You about the Twentieth Century," by Bobbi Madry and Francine Cefola, is a compilation of stories taken from each decade of the 20th Century and written by the people who lived each time. Stories that come alive with details to bring each decade of the 20th Century to life and give the reader a front seat view of the times. Let TELL IT TO THE FUTURE take you back to an earlier time… a time most have forgotten, or never really know. The events of the 20th Century may be gone, but the amazing happenings have influenced out lives and left lasting results. Travel now back with us through the compilation of Stories written by the people who lived them in each decade of the 20th century. Experience these 20th century stories 1900's-1999; Immigrants, Roaring Twenties, Street Games World War II; 1950's Catskill Mountain bungalows; 1960 flower children, assassinations; 1970's disco era, 1980's -1990's Aids, New York Yankees, Desert Storm, Y2K; Music through the Century; Story telling that entertains informs and educates as it builds bridges to human understanding. TELL IT TO THE FUTURE, is storytelling at the core of history; told by the people who lived it…not famous people but by people from all walks of life. They share their overview of history and with timelines of events these stories written by writers age 18 to 93, really make history come alive. Some stories are witty, some filled with wisdom, and other will pull at your heart strings. This book leaves personal messages that bind the generations together. It is our hope that people of all ages will get a better understanding of where we came from, how we got here and where our combined efforts can take us. Whether you lived those years, or just want to learn what life was like, everyone will find something in this book and by sharing our knowledge, hopes and dreams, together we can transcend …and TELL IT TO THE FUTURE!
Amazon: www.amazon.com/Tell-Future-Story-Twentieth-Century/dp/0967625688/ref=sr_1_fkmr1_1?keywords=TELL+IT+TO+THE+FUTURE+F+Barish-stern&qid=1560360984&s=books&sr=1-1-fkmr1
Established leaders in the oral hygiene industry, Swiss luxury dental care and oral hygiene brand CURAPROX UK (www.curaprox.com/gb-en) have launched their brand new technologicall advanced electric toothbrush just in time for Christmas, and perfect for those who love to keep up to date with the latest tech gadgets.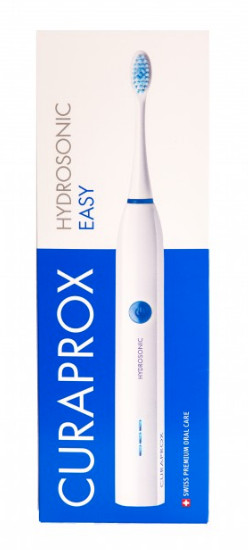 The CURAPROX Hydrosonic Easy (shop.curaprox.co.uk/home/291-hydrosonic-easy.html) is different from other electric toothbrushes on the market with is 42,000 movements per minute which reaches interdental spaces that other electric (and manual) toothbrushes cannot reach. By using CUREN bristles on their brush heads instead of nylon filaments, the Hydrosonic Easy is very gentle on teeth and gums, and safe to use by those who suffer from senitive gums. So safe, children are also able to use the Hydrosonic Easy toothbrush.

Ohelo Bottle: A high quality reusable gift for Christmas. www.ohelobottle.com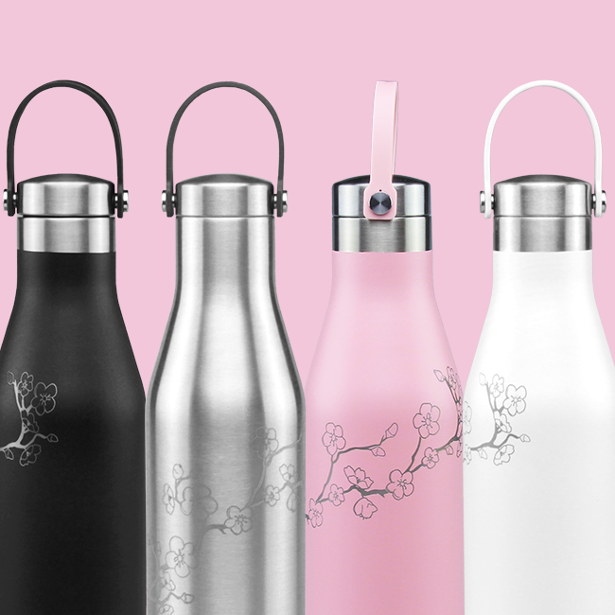 FACEBOOK | TWITTER | INSTAGRAM
Ohelo are a London based reusables company creating high quality products that have been designed here in the UK. With 360 degree laser etched designs, soft comfortable carry straps that move on stainless steel pivots and lead free powder coating they are a little everyday luxury that everyone would love to receive this Christmas. Wide enough to fit ice cubes and vacuum insulated they can be used with hot and cold drinks, keeping you happy and hydrated no matter what your day has in store. Their best bits:
• Unique shapes that have been designed in the UK
• Bottles have soft carry straps that move independently on stainless steel pivots
• Tumblers have sip lid that you can drink from any angle – goes from sip mode to leak proof with a simple twist
• Tumblers have mesh attachment that can be used with loose leaf tea, protein shake, milkshake and a whole heap more
• 360 degree laser etched designs that will not fade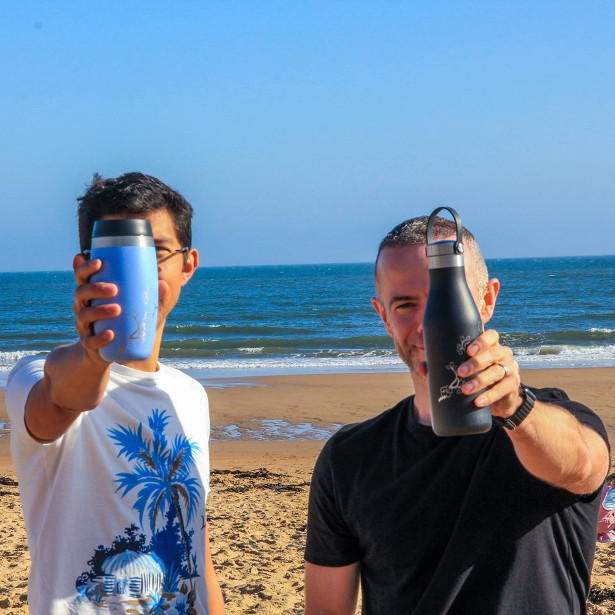 Stand out from the crowd with an Ohelo bottle. The shapes are uniquely designed in the UK and that carry strap makes it really comfortable to carry around with you. Hot for 12 hours, cold for 24 hours they will take you from winter to summer and always keep your drink just as you want it. With designs that are laser etched so they don't fade with time these reusables are extra special everyday essentials.
If a coffee cup is more your sort of thing then the Ohelo tumbler is the perfect little multi tasker for you. With it's leak proof sip lid you can drink from any angle. It goes from sip mode to leak-proof with a simple twist of the lid. The stainless steel mesh attachment allows it to be used as a protein shaker, with loose leaf tea or even with water and fruity chunks – go from your morning commute coffee to your post workout protein shake with the same tumbler.
All Ohelo products are made from high quality 18/8 stainless steel. They are BPA, BPS and BPF free; use lead free paint and solder (check out their website for further information about this – it is not industry standard!) and have packaging which is free from single use plastic, is recycled and recyclable.
Going green just got a little better looking – so for Christmas this year why not give your friends and family a little luxury they can carry with them everyday? Available to buy at www.ohelobottle.com.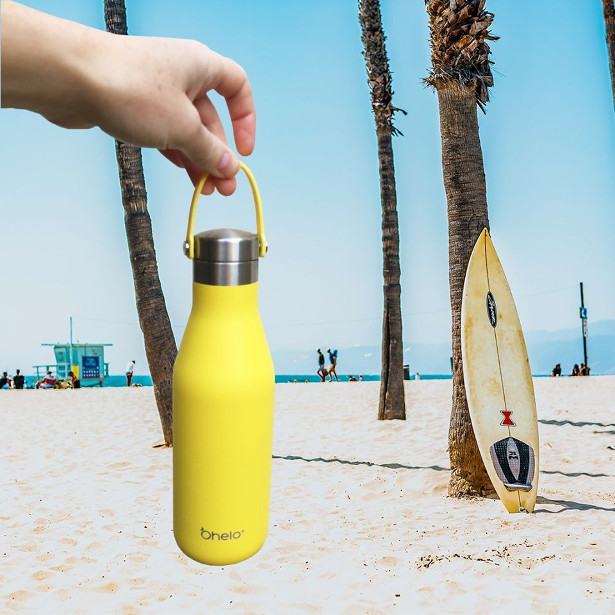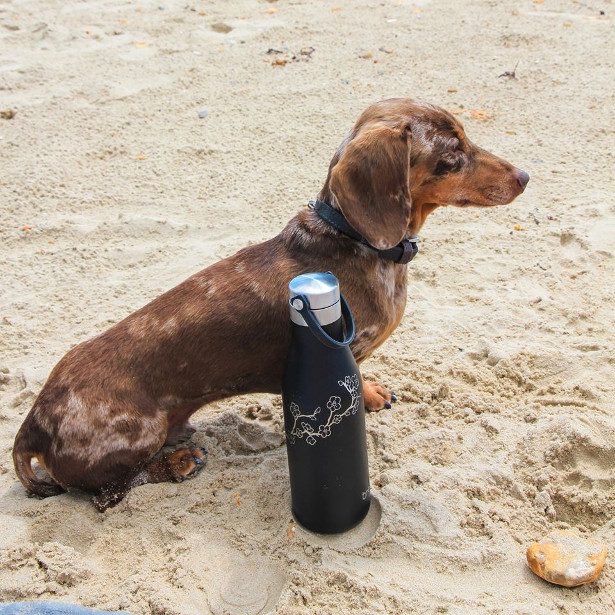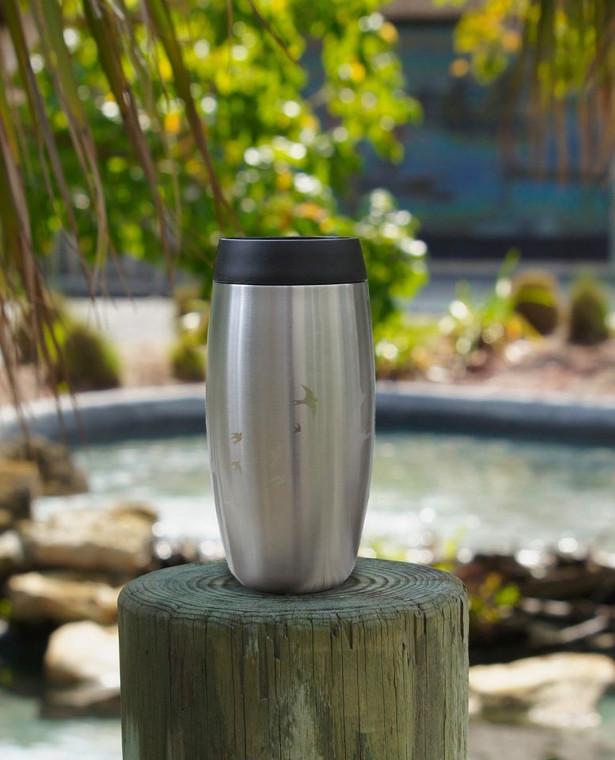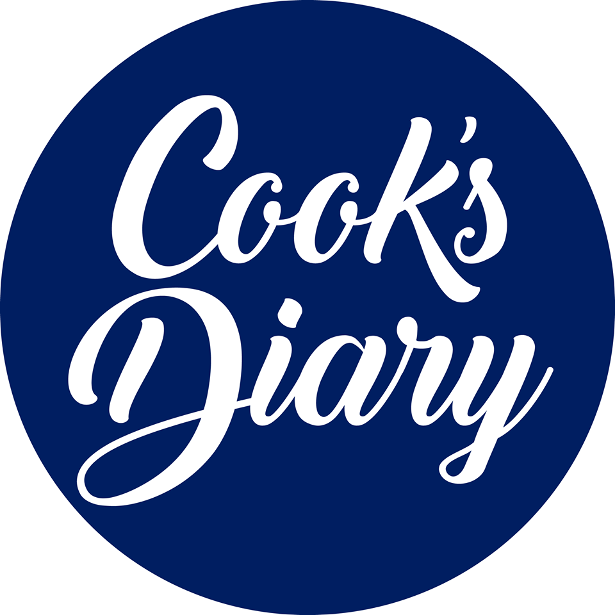 A truly great product – especially for foodies!
Below is the range of diaries from www.cooksdiary.co.uk for 2020; and an example recipe from the diary, Butterscotch Apple Pie!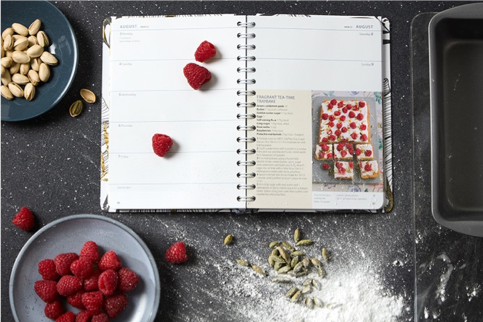 TWITTER | FACEBOOK | PINTEREST | INSTAGRAM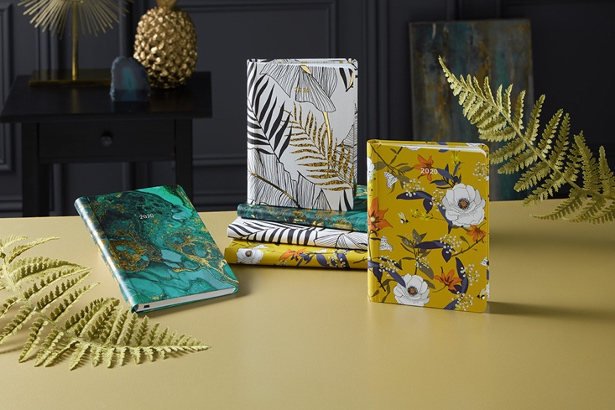 These unique week-to-view diaries contain weekly triple-tested recipes, providing inspiration to get up and cook something from scratch! All of the recipes are rigorously tested by the general public to ensure they work perfectly every time, they also rate highly on the taste test (they wouldn't include them if they didn't!).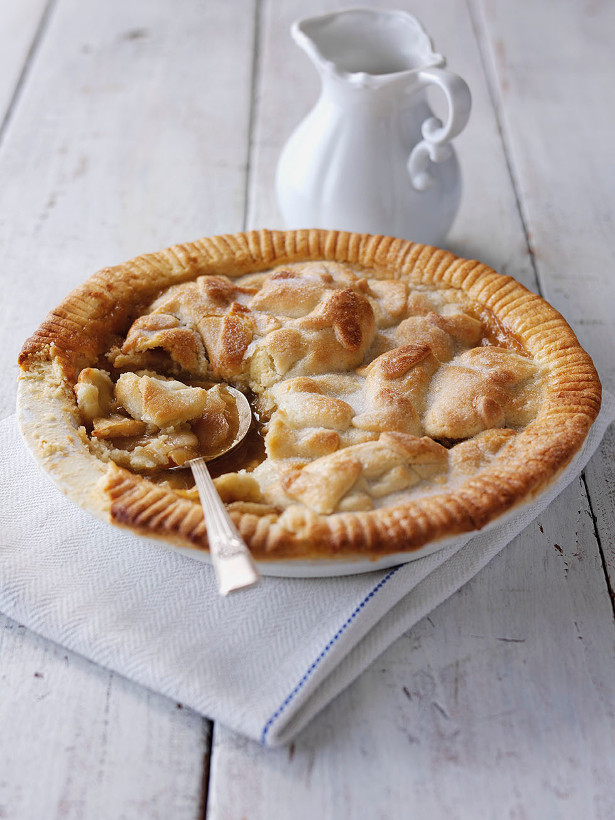 Be the Sun. NOT THE SALT by Dr. Harry D. Cohen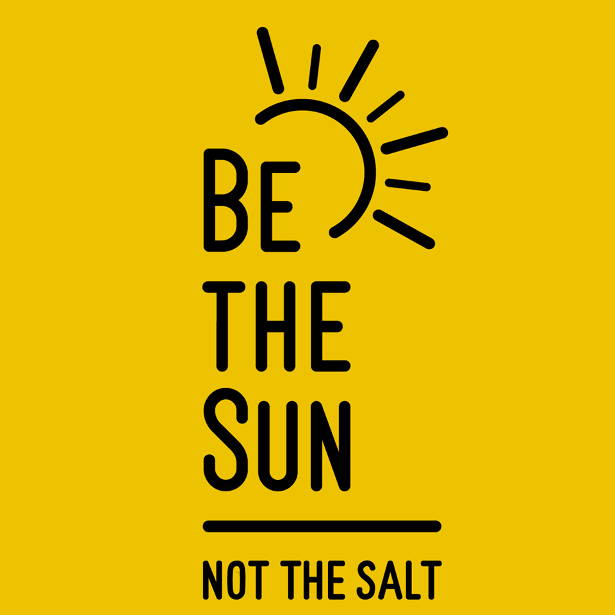 INSTAGRAM | FACEBOOK | TWITTER
This is a gift that keeps on giving because it teaches you a skill people need in their everyday life and no one is perfect at it, bettering your relationships. The team at Be the Sun, Not the Salt, believe in the power each of us has to energize and uplift ourselves and those around us when we are our best-selves. Their mission is to touch as many people as possible, impacting their lives through providing content and tools designed to promote the practice of heliotropic behaviors.
Dr. Harry D. Cohen's latest book Be the Sun, Not the Salt, is here to serve as a guidebook for readers looking to uplift themselves and those around them. Dr. Harry D. Cohen first introduced this idea during a TEDx Talk which can be seen here:
Epic Water Filters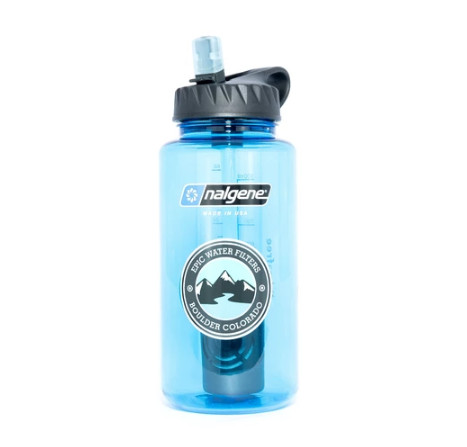 Gift shopping can be difficult, luckily we have an awesome product that everyone can use. Epic Water Filters makes American Made Water Filters for our water bottles, water pitchers, and under the sink filtration system. Our filters remove up to 99.999% of tap water contaminants. We offer Filtered Water Bottles for everybody, glass, stainless, Nalgene, and Kiddo bottles!
Our bottles
epicwaterfilters.com
BRIXTON VILLAGE CHRISTMAS GIFT GUIDE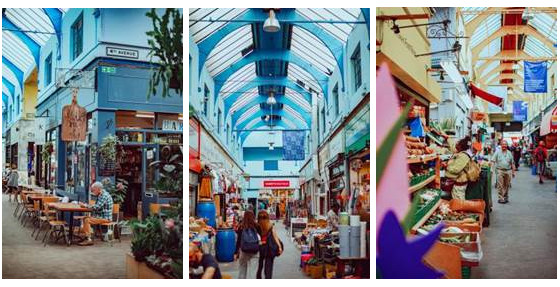 Unique gifts you'll only find in Brixton Village
FOR KIDS
Round Table Books / Nana Dolls
NANA DOLLS
Launched by Ghanaian-British singer Fuse ODG, the Nana Dolls are here to inspire self-love and pride in young African girls.
Teaching younger generations the important history of the many courageous women from all over Africa who helped fight for freedom, the Nana Dolls are dark-skinned, dressed in Ghanaian Kente clothing, and named after some of these inspirational women.
Nana means Queen or King in West Africa, Ghana.
RRP: £19.99
To purchase, please visit the store at Brixton Village or www.hellonanadolls.com
Instagram @hellonanadolls
ROUND TABLE BOOKS
Round Table Books – the inclusive children's bookshop at the heart of Brixton Village, is a unique store to pick-up a gift for kids this Christmas!
Stocking only inclusive titles, Round Table Books was launched in response to the Centre for Literacy in Primary Education (CLPE) report, whih found that of more than 9,000 children's books published in the UK in 2017, just 1* had a BAME main character.
RRP: £5-£10 varies between books
To purchase, please visit the store at Brixton Village
Instagram @roundtablebooks
FOR HIM
Lion Vibes | Philip Normal | Ismad | Cornercopia Plant Store |Guzzl
You won't be disappointed with the eclectic choice of offerings at Brixton Village for that special man in your life! From reggae vynils from Lion Vibes, cool slogan t-shirts from Philip Normal, locally-made spritis from Brixton Cornercopia, and handcrafted leather bags from Ismad London – Brixton Village is your one-stop shop for Christmas shopping, even for the nichest of gifts!
ISMAD LONDON – Camden Loop Briefcase
Brixton-based boutique Ismad London offers a unique edit of handcrafted and Fairtrade leather bags, making a perfect gift for that special someone this Christmas. Their signature vegetable-tanned leather is created using age-old techniques resulting in thicker, more durable, and more environmentally friendly leather.
Founded by Isabelle Martial, Ismad London started off as a small market stall in Camden Town, and has since set up shop in Brixton to design unique bags before sending off to their team of artisans at their family-run workshop overseas.
RRP: £145
To purchase, please visit the workshop at Brixton Village or www.ismad.co.uk
Instagram @ismadlondon
GUZZL – Foodie Gift Hamper
Shopping for a foodie? Then be sure to visit Guzzl at Brixton Village! A unique little store that sells locally sourced (particularly from South London) ingredients; you'll find a wide selection of jams, sauces, chocolate, oils, cheeses and hams to satisfy even the most picky of foodies!
We recommend the Brixton honey – it doesn't get more local than this. Get creative with your gift hamper and support the local community.
RRP: Brixton Honey £9.94
To purchase, please visit the store at Brixton Village
FOR HER
Folka | Full Moon Designs | Keep Boutique | United 80 | Champagne + Fromage
From delicate jewellry from Full Moon Designs, beautiful and sustainable clothing from The Keep Boutique, and unique ceramics and stationery from Folka, you won't find a gift as unique for her than in Brixton Village.
FOLKA – Double D Neckacle
Specialising in objects of modern craft, folklore and one-of-a-kind pieces, Folka is a unique destination for handmade and unusual gifts.
Located in Brixton Village, you'll find individually sourced ceramics, textiles, glassware, jewellery and stationery, as well as a selection of more unusual items – perfect for beautifully made and quirky gifts.
If we had to pick, we'd get the dreamy Double D Necklace, made with sterling silver!
RRP: £80
To purchase, please visit the store at Brixton Village or www.folka.com
Instagram @_folka_
CHAMPAGNE + FROMAGE
A foodie gift hamper or a Champagne afternoon tea for two
Our Story
Shop and bistro, Champagne + Fromage brings rustic fare and fizz to Brixton! Offering an authentic French menu and fantastic Champagne pairing options, their Champagne afternoon tea for two makes a perfect gift for foodies and fizz-fiends.
Looking for something bigger to wrap? Then get creative and build out a beautiful food hamper from a selection of their award-winning grower Champagnes, French meats and cheeses, and peruse their shelves piled high with jars of terrines, rillettes, cassoulets, and delicious confits, all sourced from tiny suppliers.
RRP: Champagne Afternoon Tea for 2 £48; for gift hampers, prices vary
To purchase, please visit the store at Brixton Village or www.champagneplusfromage.co.uk
Instagram @champfromage
THE KEEP BOUTIQUE – Cosmic Dreamer T-Shirt
For a more sustainable Christmas this year, why not pay The Keep Boutique a visit?
Reigniting an appreciation of quality, craftsmanship and sustainability, here you'll find pieces of treasure a plenty from a curated selection of ethical fashion and brands with integrity. Clothes to keep!
We love the Cosmic Dreamer t-shirt by Thinking Mu cut from organic cotton, lighter and more comfy than a regular cotton tee.
RRP: £38
To purchase, please visit the store at Brixton Village or www.thekeepboutique.com
Instagram @thekeepboutique
FOR HOME
Studio 73 | Rachel and Malikas | Cornercopia Plant Store | Brixton Cornercopia
Brixton Village is home to some incredible independent homeware stores to fill your home with unique and beautiful things. From lushious house plants from Cornercopia Plant Store, to original prints from Studio 73, to colorful woven furniture from Rachel and Malikas, you're bound to find some hidden gems, perfect as a gift for someone's home.
STUDIO 73 – Original Prints and Artworks
Studio 73 is a Brixton based London art gallery offering framing services and the best printed and original artwork! A perfect destination for art enthusiasts, you can peruse through Studio 73's wide selection of artwork, choose the perfect gift, and get it framed!
Set in the heart of Brixton Village, Studio 73 showcases emerging and established, local and globally based artists with a huge array of art.
RRP: £15 – £70
To purchase, please visit the store at Brixton Village or www.studio73art.com
Instagram @studio73art
RACHEL AND MALIKA'S – Round Woven Armchair
Rachel and Malika started out by selling children's clothes and African cloth. From there, they began to expand and travel to Mali and Burkina Faso buying jewellery and hand woven textiles. Now a little boutique in Brixton Village, they are currently in their 8th year and are well established in the community.
Be sure to check out their lovely range of colourful round woven chains that come in three different sizes: small, medium, large – perfect for kids and adults!
RRP: Large £99, Medium £55, Baby Size £35
To purchase, please visit the store at Brixton Village or www.malika.org.uk
Instagram @rachelandmalikas
CORNERCOPIA PLANT STORE
A tiny shop for growers, makers and doers, the Cornercopia Plant Store is a mecca for houseplants, heritage seeds, plant pots and small garden tools. They also sell a variety of locally sourced products from spirits to jams – perfect for gift hampers and thoughtful gifts.
With a range of beautiful house plants to choose from, there's something for every budget starting from £5 for a small plant. So why not make this Christmas a bit more green and pick-up a beautiful house plant for yours or your loved ones' home!
RRP: Price dependents on size
To purchase, please visit the store at Brixton Village
Instagram @cornercopiaplantstore
BRIXTON CORNERCOPIA – A Sustainable Gift Hamper
Brixton Cornercopia is an independent homeware store selling beautiful and curious things for the home – beautiful woollen throws, cast iron kitchenware, ceramics, glassware and household utilities.
A unique shop for beautiful, well-made and locally sourced homeware, why not peruse through their sustainable products for a beautiful and eco-friendly gift hamper filled with goodies like Abeego's Beeswax Food Wrap, Stasher's Plastic-Free Reusable Bag, or Keep Leaf's Reusable Food & Sandwich Wrap?
RRP: ALL under £15 each
To purchase, please visit the store at Brixton Village
Kickbike America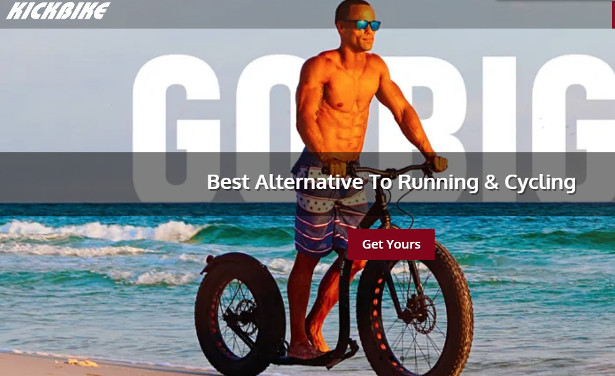 Kickbikes are the world's best adult kick scooters, offering a fantastic low impact alternative to running or cycling. Kickbikes are used by elite athletes like Olympians and NFL Pro Bowlers, and is growing fast as a cross-training tool for marathoners and triathletes. The smooth and low impact kick motion is perfect for rehabbing injuries or for people that cannot run or bike due to age, weight or ailments. DID YOU KNOW?! Kickbikes were invented 25 years ago to train sled dogs in the summer months when the snow would melt! Over the last couple decades, this activity has turned into the fast growing sport called Dryland Mushing, and today Kickbike is the most popular dog scooter in the world. You can Kickbike with your kids, friends or pups…it is the perfect fitness activity to get you outside exploring, exercising and having fun! New for 2020, Kickbike America has also unleashed its amazing new electric model, the Kickbike eCruise! The eCruise is the new standard for adult electric scooters, taking you safely to 20mph in seconds with the push of a button!
'Train like a pro, feel like a kid!'
See more at website: www.kickbikeus.com
Blix Electric Bikes
Parents will love the Blix Packa cargo ebike this Christmas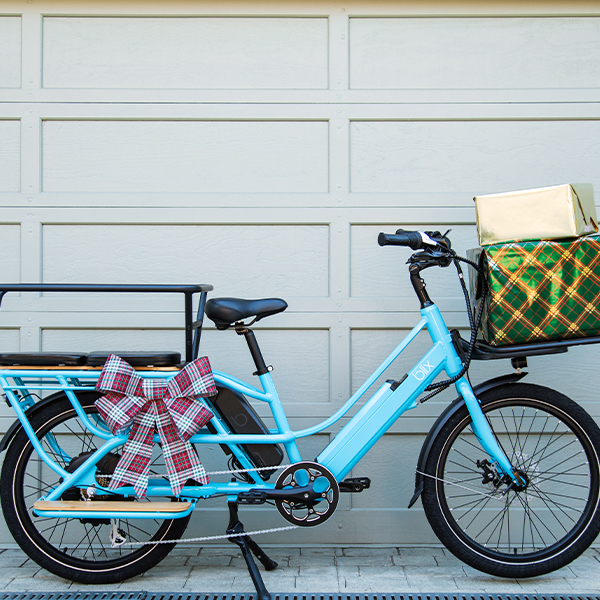 Blix eBikes in Santa Cruz, CA havecreated the perfect cargo ebike for moms and dads looking to spend more time outdoors and less time in the car with their kids..
The Packa has up to a 70 mile range, can hold up to 400lbs, and has both a throttle and pedal assist to make riding a breeze and fun!
Learn more about the Packa: www.blixbike.com/products/packa
Panic Aide.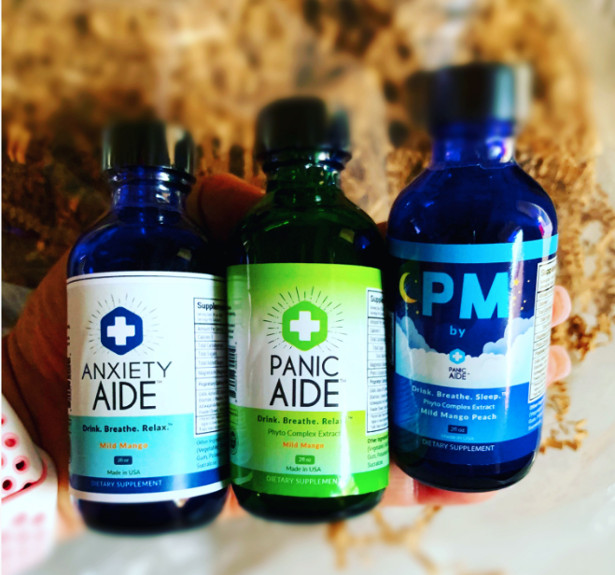 Panic and anxiety are hitting record highs with sufferers ranging in age from teens to seniors. The American Psychiatric Association recently found in its annual mental health survey that "Americans' anxiety levels experienced sharp increases in the past year." That applies across all age groups. Another big increase is 38% of teenage girls suffer with an anxiety disorder, and on college campuses anxiety is now more common than depression. Made by a mom who suffers from horrible anxiety and panic and her son inherited it as well which made it a priority. Doctor recommended, quotes, interviews and data available and on web. The facts: Panic Attacks hit 1 in 4 people, women are TWICE as likely to get them, 1 in 3 adults Americans are either anxious or afraid to fly What is it? It is a 2oz shot that will help relieve panic attacks in its tracks. It doesn't PREDICT Panic Attacks or PREVENT them, but when you are having one it will help you get back to a place of peace within 15 minutes. It is travel safe and fits easily in your purse or jacket pocket for when you need it. www.PanicAide.com has all the what's in it detail if needed Available on Amazon www.amazon.com/Panic-Aide/dp/B07FYW63WH/ref=sr_1_1_a_it?ie=UTF8&qid=1542763950&sr=8-1&keywords=panic+aide and our website: www.PanicAide.com
The Choosy Chick

A US based online green beauty boutique. Our site: www.thechoosychick.com
Petala Lip Balm in a new holiday flavor: Vanilla Spice. This will be given with any size order.
In addition, we are excited to announce the launch of our Holiday Green Glam Box – a Limited Edition selection of FULL SIZE bestsellers at an incredible price. Here is a link to the box: www.thechoosychick.com/products/holiday-green-beauty-box. This is the only product that the BFCM code will not work for as it is already heavily discounted.
zLight the world's first smart bedroom hub.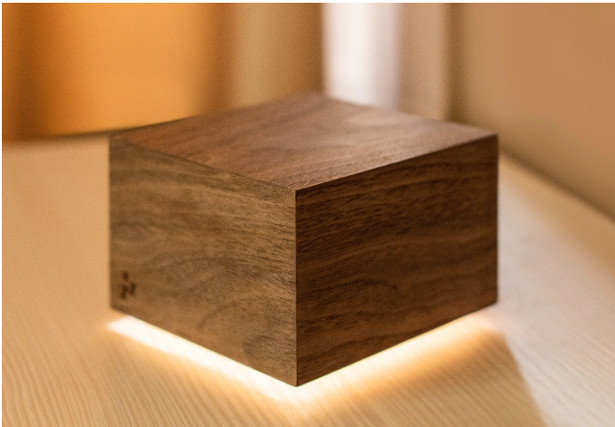 With its ultra-stylish design, zLight brings new taste and color to any bedroom interior. It's also packed with lots of cool features to ensure healthy sleep and comfort.
The gadget functions as a sleep box that emits a faint light at a set time to let you know whether it's time to get up or fall back asleep. The rules are simple:
No light? Sleep tight!
Faint light? Get up!
The time, light color and brightness level are all controlled by an intuitive app.
But zLight can also be used as a sound audio system, allowing you to wake up to whatever sound you wish—whether it's the calming ambient aura of the rainforest or your favorite rock tracks.
And that's not all. The gadget is also:
A minimalistic wireless charger for charging multiple devices—phone, smartwatch, and airpods—all at the same time, and
An environment controller with temperature, humidity and CO2 sensors to guarantee top air quality in any bedroom.
The new UPGRADED zLight also has Google Home and Amazon Alexa integrations.
And above all, we have recently launched the Prime Luxury Black Wood Edition of zLight made of exotic black wood to add even more luxury to any home interior.
zLight is an ideal option for anyone striving for smart solutions, comfort, and healthy sleep.

Eco Warriors is a new card game teaching children aged 5-12 how to care for the environment, at their own home. Together with the UN -accredited Climate Change Teachers training programme, eduCCate Global, we aim to teach children what actions they can take at home to support the environment and reduce the impacts of climate change. The game is created by Helpful Kids, an educational consultancy seeking to empower children through the acquisition of practical life skills. Get yourself a lovely stocking filler the kids would love – your purchase would help sponsor our cause to teach "green" domestic life skills to children in schools.
Crowdfunding campaign www.crowdfunder.co.uk/eco-warriors-in-schools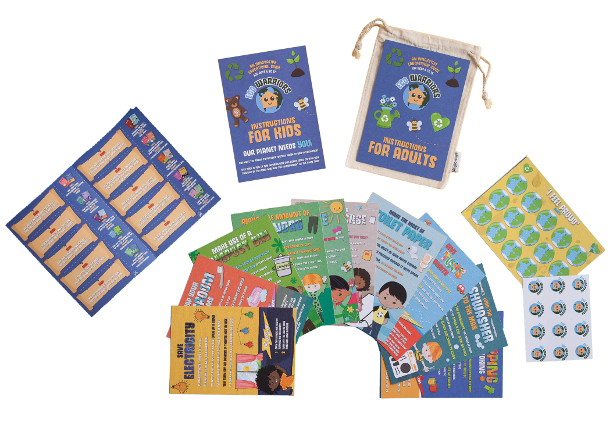 Sponsor a pack of Eco Warriors cards for YOUR school or an eduCCate Global Climate Change school, ready to ship today! www.crowdfunder.co.uk/eco-warriors-in-schools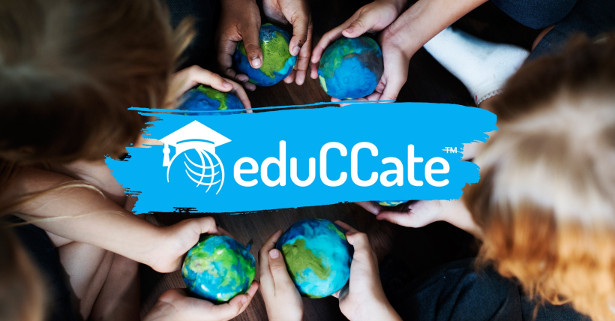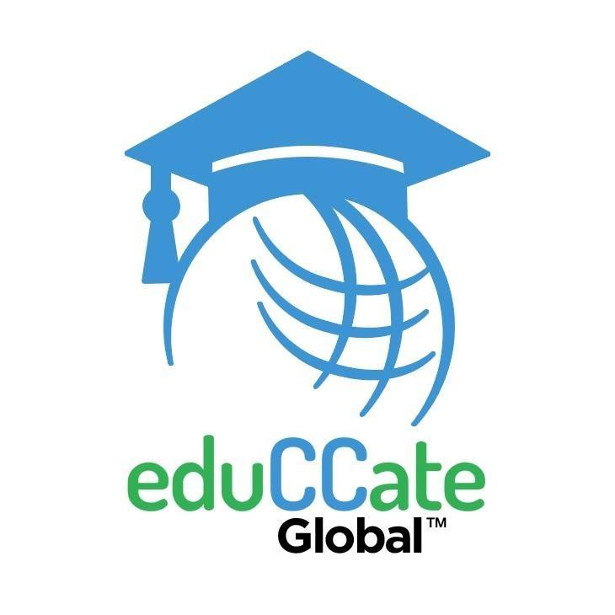 Schools are coming up with the most innovative and creative ways to ensure their families and communities are taking part in a Sustainable Christmas this year and every year onwards.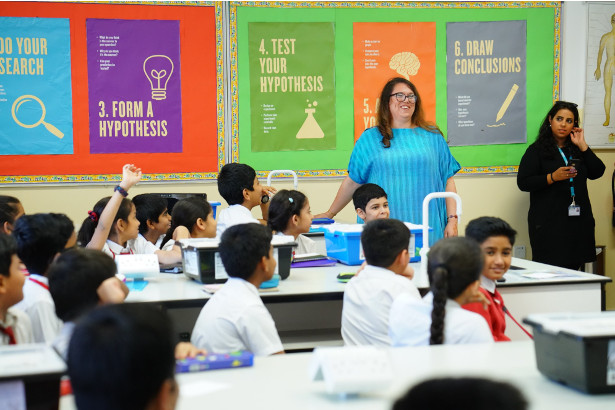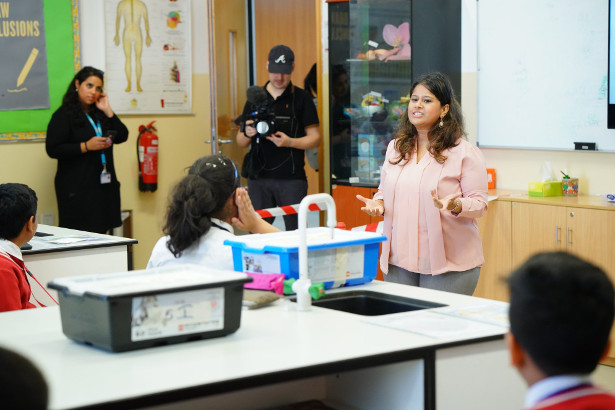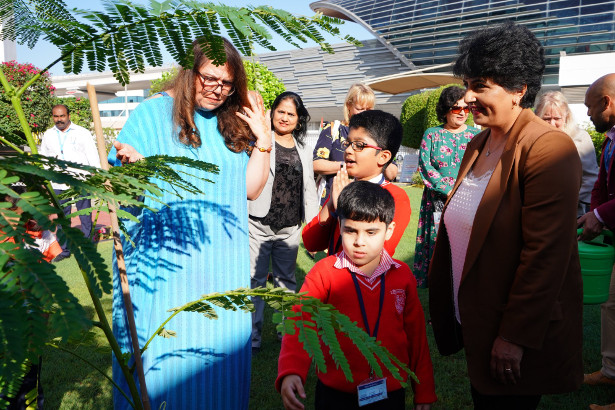 Bauce Brothers >> UK Hot Sauce Subscription >> www.baucebrothers.com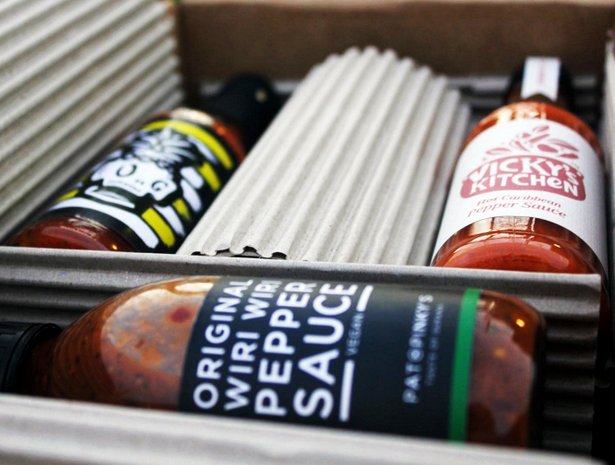 INSTAGRAM | FACEBOOK | TWITTER
The Bauce Brothers Club is a hot sauce subscription box straight out of east London. Our mission is to bring small batch craft hot sauce to the masses. Every three months we ship out three mouth watering hot sauces right to your door. Our box is perfect for food lovers who want to discover the best hot sauce hustlers the UK has to offer.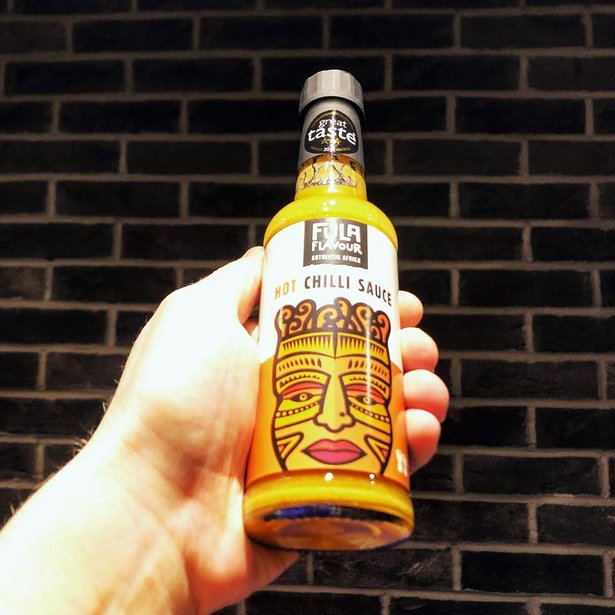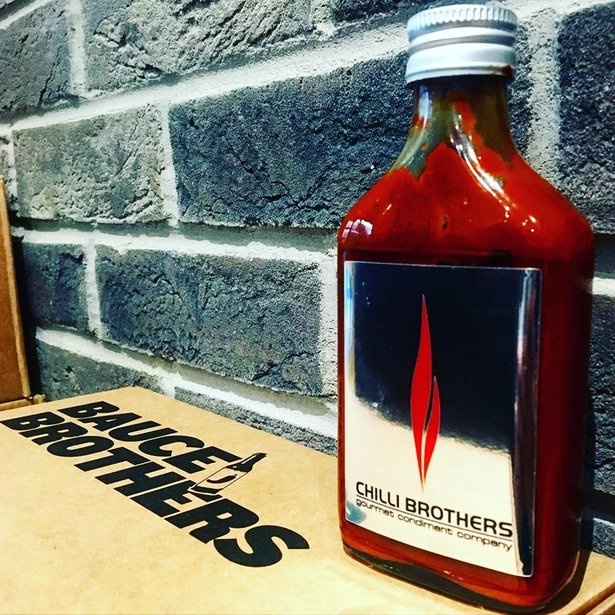 Advent book 'The First Letters of Christmas'. So Delightful! What A Memento fo these special Christmas Memories! www.firstlettersofchristmas.com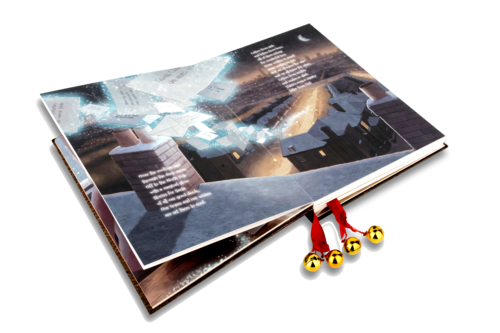 Advent book 'The First Letters of Christmas'. The book was created by a father for his children as a memento of their childhood and has a unique, carbon copy design that allows children to write and send their letter to Santa, while the parents keep the second copy, building up an archive of their children's letters year on year to keep forever.
In a time where our worlds are constantly dominated by screens, The First Letters of Christmas is a charming and beautifully designed book that can be enjoyed year after year, while helping to capture precious family memories during the magical time of Christmas. The First Letters of Christmas is a great pre-Christmas purchase or gift that parents can enjoy with their children in the exciting run up to the big day.
The advent of a new Christmas tradition. As the average age of children in England no longer believing in Father Christmas is 8 years and 11 days, there is precious little time to capture the memories of children carefully writing out letters to Santa. In an age when Father Christmas can be emailed a Christmas list, many parents are looking at keeping handwritten letters from their children. One new tradition breaking ground is 'The First Letters of Christmas', an advent book which tells the story of how Father Christmas prepares for the big day. Its carbon copy pages allow children to write and send their letter to Santa, and the parents to keep the second copy, building up an archive of their children's letters year on year to keep forever.
The story features Santa and his elves, but is driven by Mrs Christmas, who leads the narrative and responsible for making "everything click". 'First Letters' has a traditional Christmas charm, with sleigh bells and traditional Nordic artwork, but features elves more familiar in today's Britain.
Its author Roque Fernandes said: "Last Christmas my son and daughter were writing their letters to Santa, which we usually take to the postbox or put in the chimney. It was really special to watch how much love and effort they put into their letters, and I didn't want to lose such an important memento of their childhood. This inspired me to create the book."
The First Letters of Christmas is available online at www.firstlettersofchristmas.com and costs £24.99.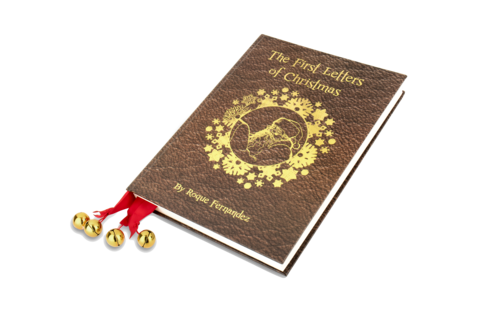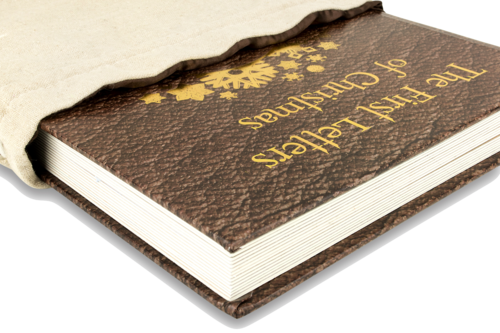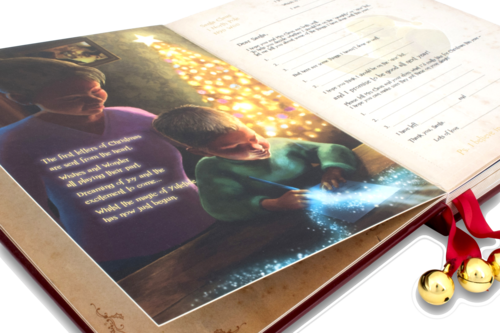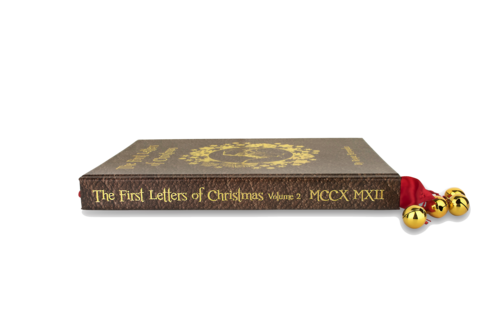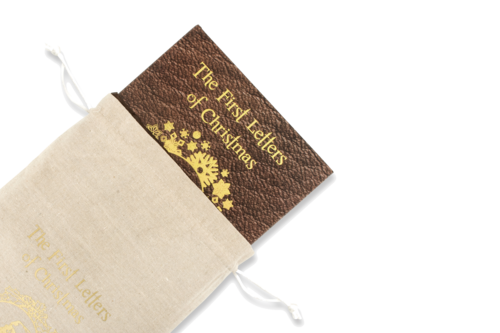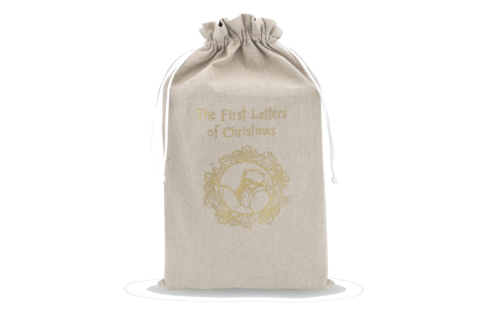 Smarter FridgeCam – ending food waste, one fridge at a time.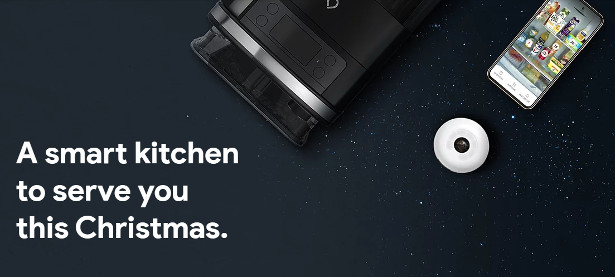 Brief description: FridgeCam is our smart time and money-saving solution that every fridge needs. It has been designed to save households up to £700 per year by eliminating food waste. Peek inside your fridge from anywhere using the Smarter app. The automated shopping list will make your life easier and can be connected with Amazon Fresh and Tesco. FridgeCam is also easily integrated with Amazon Alexa and Siri. Cost: £99 Website www.smarter.am Title: iKettle – A Kettle as smart as it looks. Brief description: – iKettle is the perfect combination of elegance and smart innovation. Synched to the rhythm of your life, iKettle can be controlled from anywhere using the Smarter app. You can integrate iKettle with Amazon Alexa, Google Home, and Apple's Siri and benefit from voice activation. Cost: Stained Steel Brushed £99 – White & Gold £129 Website: www.smarter.am
Canterbury renews British & Irish Lions partnership and launches special kit for Lions Origins Clubs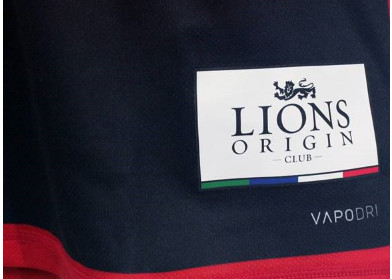 The Lions Origin Club badge on Birmingham Moseley Rugby Club kit
Specialist rugby brand Canterbury will again partner with the British & Irish Lions to supply all of their on-field kit and training wear for the tour of South Africa in 2021 after renewing their deal as Official Apparel Partner.
The Lions wore Canterbury kits throughout the 2017 series, where they defied the odds to draw with New Zealand, and will do so again when the best of British and Irish rugby takes on the newly-crowned world champions in the summer of 2021 in what promises to be an incredible series.
As part of the partnership, Canterbury will also be offering Lions Origin Clubs – those teams who have produced a player who has gone on to play for the Lions – the opportunity to have their Canterbury kits personalised with the logo of the Lions Origin Club to proudly celebrate the achievement.
To announce the news, Canterbury today held media events at the homes of four amateur teams who have previously developed a Lions player and invited local junior teams along to take part in competitions to design a new kit.
The regional winners were then chosen by the Lions stars and the four winning kits will now be put to a public vote on social media to decide the overall winner. The victors will see their kit brought to life by Canterbury – complete with the commemorative Lions Origin Club logo. Fans can vote for their favourite kit by visiting the Canterbury or British & Lions social channels.
The events were held at:
· Moseley Rugby Club, Birmingham – home of former Lions player Mike Teague. 2013 Lions tourist and Rugby World Cup finalist, Manu Tuilagi, was also in attendance.
· Trebanos RFC, Swansea – where Wales and Lions star Justin Tipuric began his career.
· Buccaneers RFC, Athlone – junior club of Ireland and Lions star Robbie Henshaw. Irish icon David Wallace, who toured South Africa with the Lions in 2009, was also in attendance.
· Hawick RFC, Hawick – Jim Renwick, former Scotland and Lions centre, was in attendance.
Sean Kavanagh, Global Director of Sports Marketing and Sponsorship for Canterbury said: "We're really proud to be extending our partnership with the British & Irish Lions and are excited to be working on the new kit designs already. At Canterbury, we want to show that rugby is a game for all and we are always looking at how we can help inspire the next generation of rugby players.
"As a grass roots club, producing a player who goes on to play at the top level is the highest accolade you can receive and we want clubs to be proud of this achievement and be able to shout about it.
"That is why we've introduced the Lions Origin Club logo to our Teamwear ranges for those clubs who have identified, nurtured and developed a special talent who has represented the Lions on the global stage. Hopefully, this can help to inspire the next generation of Lions stars."
Ben Calveley, Managing Director at the British and Irish Lions, commented: "We are delighted to continue our successful partnership with Canterbury. Canterbury's heritage with the Lions dates back to 1959 and their kit is loved by players and supporters alike. We look forward to working closely with them to develop the best technical kit available as well as an iconic Lions playing jersey for our Tour to South Africa in 2021."
Justin Tipuric added: "Playing for the Lions and representing your country on the biggest stage is one of the pinnacles of a player's career and I was honoured to have played a part in the 2013 & 2017 tours.
"Behind every player is a great support network of people who have helped them reach the very top and, for me, that starts with Trebanos where I started seriously playing rugby. It is fantastic that they can now display on their kit that they have helped to produce a Lions player. Hopefully, it will act as an inspiration for those players who will pull the jersey on and I would love to see another Lions player come from the club."
The Lions kit is currently in the design process and will be revealed in 2020.
Canterbury also produced seven kits for teams at this year's 2019 Rugby World Cup, supplying England, Ireland, Japan, Georgia, USA, Russia and Canada.
New ROK Espresso GC BLACK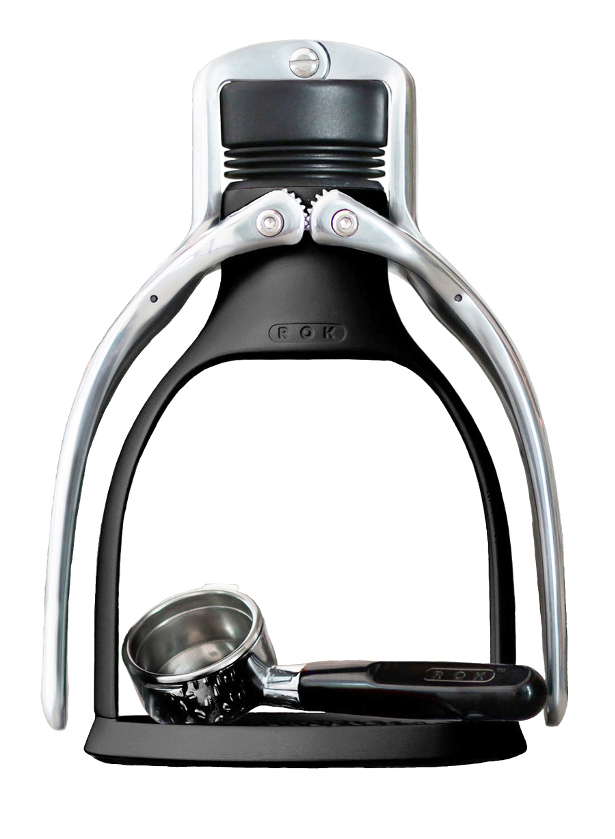 espressounplugged.com.au/products/rok-espresso-gc-black
Name Credited: Jenny Lee Learn at Espresso Unplugged
USA
espressounplugged.com/
CAN
espressounplugged.ca/
AUS
espressounplugged.com.au/
The Revolutionary ROK espresso machine invented by Patrick Hunt in the UK has been taking over kitchens and offices by a storm..There are now distribution centres in Australia, USA and Canada through Espresso Unplugged.
This year marks the introduction of the brand NEW BLACK ROK espresso machine.
Here are a few highlights about the ROK espresso machine that your readers might be interested in:
1 Extremely environmentally conscious product (no power required)
2 Sleek, solid, quiet and portable
3 Affordable gift idea (perfect for the foodie on your list)
4 Long list of awards
IT'S THE MOST WONDERFUL TIME FOR THE REAR – THE MUST-HAVE FESTIVE BATHROOM ACCESSORY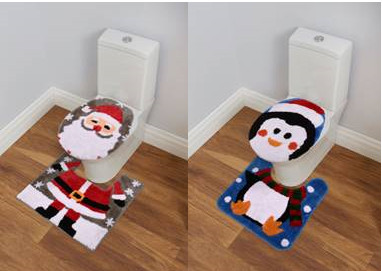 Don't forget to give your toilet a festive makeover when decorating your house ahead of the Christmas period.
With Christmas fast-approaching, The Original Factory Shop is on hand to add some festive cheer to toilets across the nation.
Expected to be one of its early Black Friday best-sellers, bargain hunters can now give guests the ultimate festive surprise when they head to the loo, with festive bath mat and pedestal sets available as Santa or a Penguin for just £8 each at The Original Factory Shop.
The toilet is often an after-thought when it comes to decorating the home ahead of Christmas, but now hosts can dress their toilet without breaking the bank.
Emma Michaelson from The Original Factory Shop says, "The loo should never be forgotten when giving your home a festive makeover and these festive bath mat sets allow bargain hunters to dress their toilets without breaking the bank. Available in Santa and Penguin designs these sets really embrace festive fun while you 'powder their nose', we're sure these will be a conversation starter at any Christmas party."
You can't buy The Original Factory Shop products online so you can only get these deals by visiting one of The Original Factory Shops 167 stores across the UK: www.tofs.com/store-finder/.
The Original Factory Shop also offers customers the best possible deals all year round and typically boasts a huge range of high street labels and big brand deals, with discounts of up to 70% off (from original RRPs) across interiors, fashion, beauty and electricals.
Bargain hunters can visit www.tofs.com/latest-leaflet/ to find out more about the latest offers or sign up to its club email at www.tofs.com/club-email/ to be kept up to date with the latest products.
Festive bath mats and pedestals, available in two designs, £8 at The Original Factory Shop
Tis the Season to Be Active: Nike Empowers Everyone to Banish Excuses and Bring on Winter Sport
As the colder weather sets in, exercise levels drop, only recovering for New Year's resolutions
Shopping takes over but we need to keep moving. To ensure no-one misses out for themselves or their loved ones this year, Nike is dropping its seasonal activation, GIVE SPORT with unique offers and rewards for the whole holiday period
Nike continues to transform the retail experience, so you can shop seamlessly with the introduction of Nike Fit and Nike App at Retail in selected Nike stores
New shopping capabilities launch in the Nike Training Club and Nike Run Club apps, so shopping doesn't take time away from sport
Nike is encouraging everyone not to forget their sports routine as the colder weather sets in. Rather than waiting for New Year's resolutions to get back on track, Nike is providing some much-needed motivation to keep moving during winter – GIVE SPORT – a whole holiday season full of rewards – and added bonuses if you sign up to free Nike membership. The activation will see product innovation combined with exclusive services, partnerships, offers and opportunities, so members can continue to live, love and play sport. Winter is no longer an excuse.
There are great offers and perks running from now all the way until January, so you can treat yourself or friends and family with the gift of sport. Even better, Nike enables frictionless shopping that fits with your routine, so you can get whatever you need, whenever and wherever suits you.
Shopping capabilities are rolling out across Nike Training Club (NTC) and Nike Run Club (NRC), converting your training apps literally into a one-stop shop. Nike Coach can now become your personal trainer and personal shopper while NTC gets the 'My Shop' feature which launched in the NRC app earlier this year. All Nike apps connect to each other and sync your profile details, making purchasing the items you need a sprint rather than a marathon.
Blending both the digital and physical, the Nike App delivers personalized services, products and experiences directly connected to Nike members when they're in-store based on their app profile. Members can scan barcodes using the Nike app to learn more about any product, discover available sizes and colors, and see real-time inventory online and in-store. Shoppers can now also browse and reserve products that are immediately available at their nearest Nike store. Products will be available for pick-up the same day upon your reservation, and in certain locations, held in a Nike Locker for easy pickup with your Nike Pass.
Launching in selected Nike stores across EMEA is Nike Fit, the innovation helping you find the perfect fit for all Nike shoe styles by scanning your feet in-store. The information can be uploaded to your member profile, so your apps can continue to recommend the right size of Nike shoe for you, whatever sport you play.
Joris van Rooy (Nike Vice President & General Manager Nike Direct EMEA):
"We know our members are avid buyers on the big shopping days in the run-up towards the end of the year. For this year's festive period, we're giving members something more with a whole season of rewards and offers, motivating as many people as possible to warm up this winter and make sport a daily habit."
It's not just members who shop with Nike who can expect surprise rewards but also those who train, encouraging everyone to be active this holiday season. To find out more about free Nike membership for exclusive access to some of the rewards on offer, head to the closest Nike Store, the Nike App or Nike.com.
Daios Cove partners with BRX London to offer the ultimate fitness experience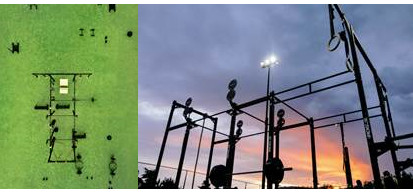 Daios Cove will be celebrating ten years with the introduction an exclusive wellness partnership to ensure this very special resort remains the definitive luxury destination.
Daios Cove Luxury Resort & Villas will reopen for the season unveiling a partnership with BXR London, which will mark the first time BXR has taken its trainers and concept out of the UK. The collaboration is designed with the unique geography of The Cove and resort's facilities in mind and will set a new precedent for both the hospitality and wellness industry. Retreats will be available to book from January 2020 throughout the year, in addition to a fully functional BXR infrastructure available for all visitors to Daios Cove, with BXR approved fitness experts on hand and offering a diverse programme of fitness classes.
Health is Wealth with BXR and Daios Cove
Responding to the latest statisics from the Global Wellness Institute claiming the wellness travel sector is expected to reach $919 billion by 2022, the Daios Cove partnership with BXR London will mark the first time BXR has taken its trainers and concept out of the UK.
The collaboration is designed with the unique geography of The Cove and resort's facilities in mind and will set a new precedent for both the hospitality and wellness industry. Retreats will be available to book from January 2020 throughout the year, in addition to a fully functional BXR infrastructure available for all visitors to Daios Cove, with BXR approved fitness experts on hand and offering a diverse programme of fitness classes.
As part of the programme, guests will enjoy specially curated meals prepared by the resort's holistic nutritional consultant Sarah Safarian, with a variety of new fresh and wholesome menu options and tailored protein shakes.
The partnership will transform Daios Cove's fitness offering, forming part of a comprehensive refurbishment programme in the wellness areas, with the launch of a new spa concept launching for 2021 season.
For further information on Daios Cove, please visit the website www.daioscove.com.
GIVE THE GIFT OF CONFIDENCE THIS CHRISTMAS
THE TWINS KEEPING UK CELEBRITY ASSETS PERKY
BRITISH INGENUITY IS BEHIND THE HOT CELEBRITY SECRET TO BOOB-BARING, GRAVITY-DEFYING RED CARPET LOOKS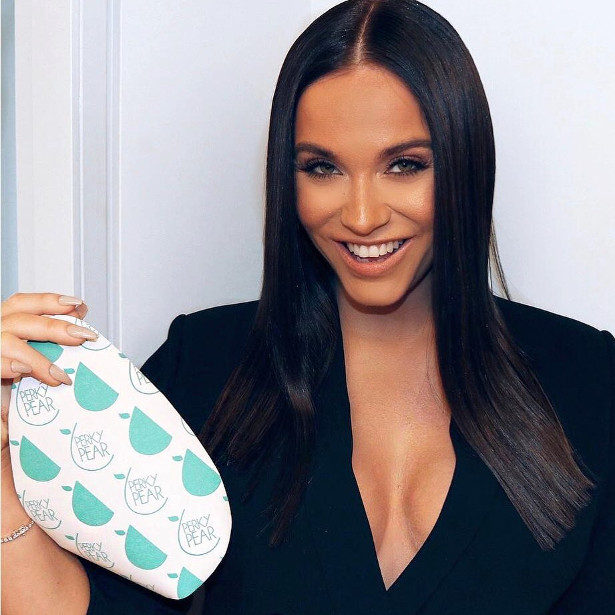 INSTAGRAM | FACEBOOK | TWITTER | YOUTUBE | PINTEREST
Oh, the A**holes You'll Meet!: A Comic Book Poetry-Guide To Life
by Shwa Laytart (Author), Sickid ! (Illustrator)
On Amazon >> www.amazon.com/Oh-holes-Youll-Meet-Poetry-Guide/dp/1733422722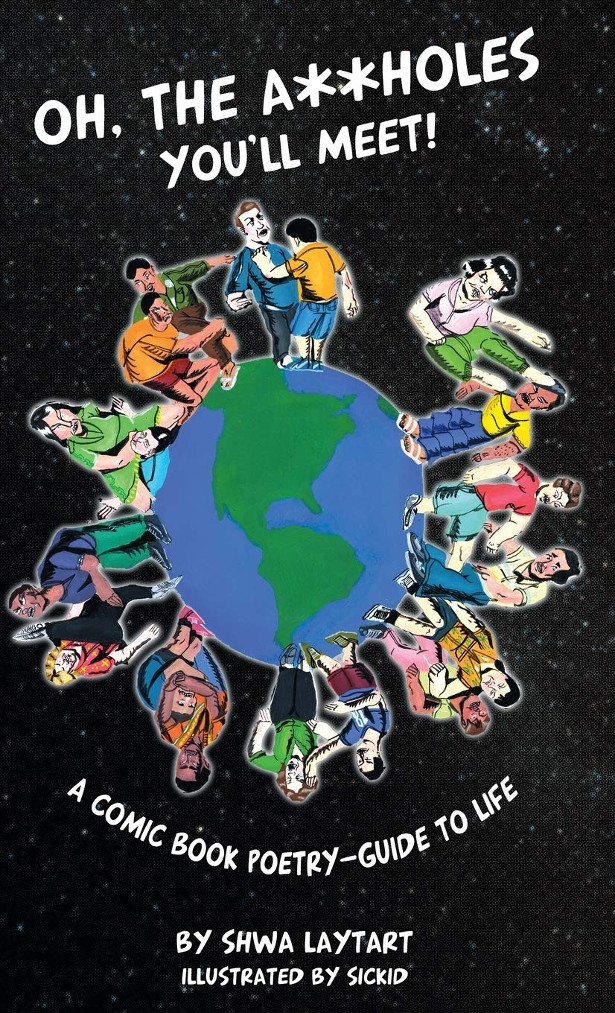 "Oh, the A**holes You'll Meet!" is a comic book poetry-guide to life that will make you giggle, nod your head and have you mumbling, mmhmm, as you read through each page. Do you have a relentless A**hole in your life? Or do you want to guide someone special in your life from becoming an A**hole? Writer Shwa Laytart originally wrote this poignant, parody poem for his daughter when she graduated high school as a light-hearted guide to life.
This first printing of "Oh, the A**holes You'll Meet!" features illustrations by Los Angeles graffiti artist, Sickid. This hilarious and cathartic story is a universal guide for anyone and everyone having to deal with the characters around them. This is the go-to unique gift for graduations, birthdays or holidays you've been looking for.
"We can all go there, to that ugly extreme but avoid it if you can and happier you will be."
About the Author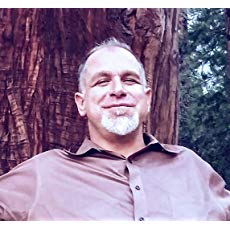 Shwa Laytart is a writer, journalist, storyteller and wannabe comedian. His greatest accomplishment is raising his daughter to be even funnier than he is. When he's not writing he's collecting books, art, plants, and rocks. If you see him in the wild, approach slowly and offer him something to numb his nervous system. View his portfolio at www.shwalaytart.contently.com
Replace the patch, not the hat. Hank Darby Co. • Replaceable Patch Hats
1986 Retro Trucker Hat by Hank Darby Co.
www.hankdarby.co/collections/hats/products/1986-retro-trucker-black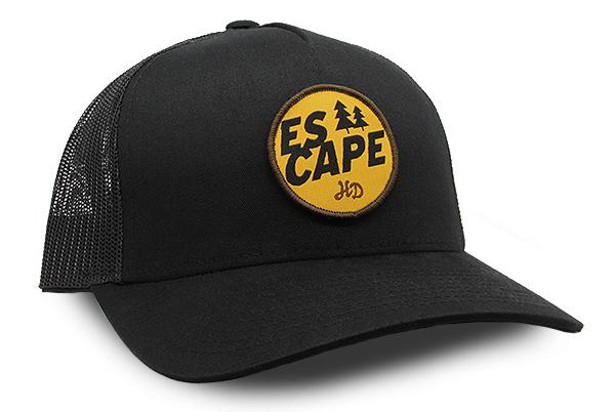 Where your favorite hat is now every hat. While you can buy a hat just about anywhere, you are only ever buying just one hat. With our signature patches, every Hank Darby hat you own can be as many different hats as your collection of patches allows.
Our low profile trucker hats fit more true and give you the flexibility for breath during the summer months. That's where the story began: 1986. Hank made his first mark on the world in 1986. Kicking and screaming, this isn't a tale from a galaxy far, far away. It's one that has its roots in something more than fiction.
Losing his keys!? Keap Athletic Shorts are the perfect gift for any guy who values sportswear and fashion.
TWITTER | FACEBOOK | INSTAGRAM
Keap Athletics
Keap Athletic Shorts are the perfect gift for any guy who values sportswear and fashion. Keap shorts also provide the solution for any guy who is always losing his phone/wallet/keys. You can take a look/learn about their one-of-a-kind solution by watching a quick 25 second video here
Keap Athletics Pitch
The fatal flaw with most athletic shorts is that pockets are too shallow and open to the side which means your valuables easily fall out when you sit down!
Keap Athletic shorts are designed with pockets that are 11'' deep and open horizontally, allowing you to have peace of mind that your belongings will stay safe and secure. Our shorts are $29 and come in six colors, seven sizes. They can be easily purchased on our website KeapAthletics.com.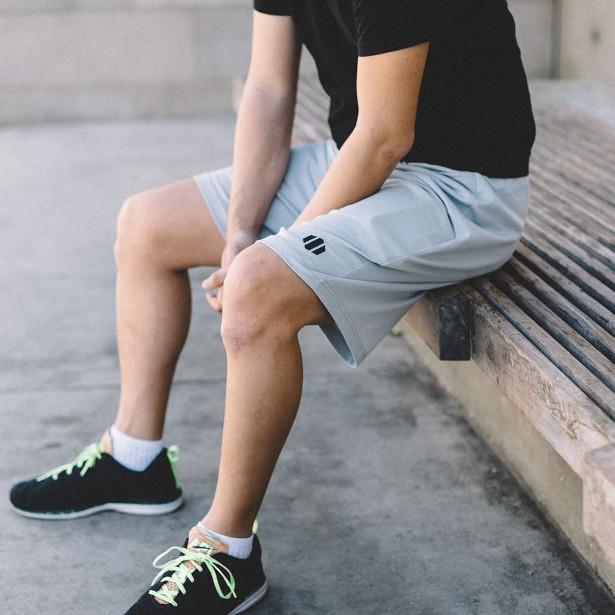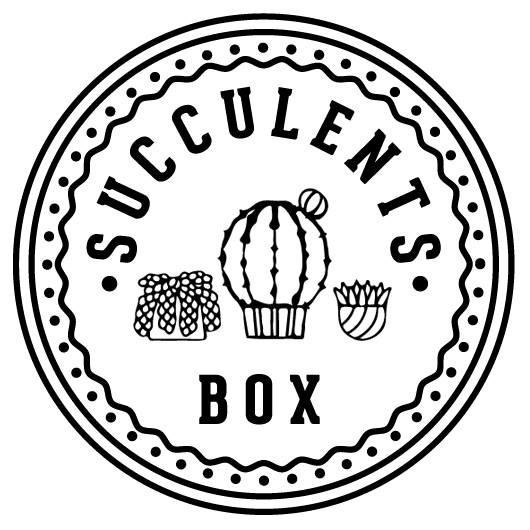 Succulentsbox.com… are a small succulent business based in California that offers more than 200 varieties of succulent and 5 monthly subscription boxes.
Succulents box are running a green campaign called " Buy a plant, plant a tree" in which they donate 5% of their revenue to One Tree Planted, an organization that helps fight against deforestation. Additionally you can get 15% off your first purchase using code LOVEPLANTS or $5 off your first subscription box using code BOX5.
FACEBOOK | YOUTUBE | PINTEREST | INSTAGRAM
Succulents are easy to grow, low-maintenance and come in various vivid colors and shapes. Thanks to the small size and hardiness, succulents has quickly gained popularity among millennial and is now one of the trendiest house plant. They fit perfectly in small space and are great material for DIY projects. Succulent arrangements are neat, easy to maintain and would look great in any occasion.
For Indoor Succulents: succulentsbox.com/collections/indoor
For Rosette shape succulents: succulentsbox.com/collections/rosette-shape
For Miniature: succulentsbox.com/collections/sedum
For Pots: succulentsbox.com/collections/pots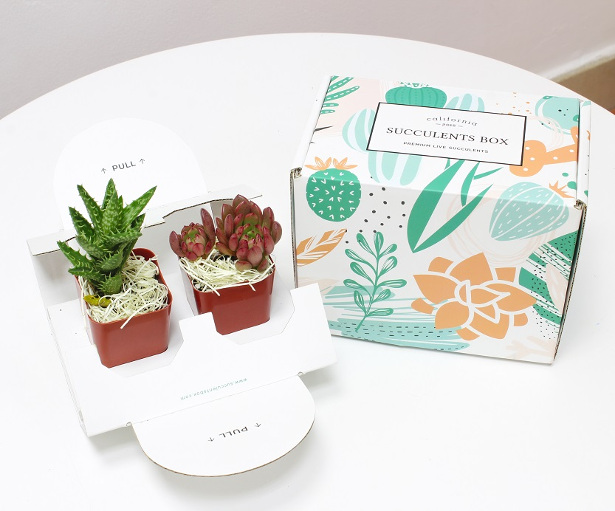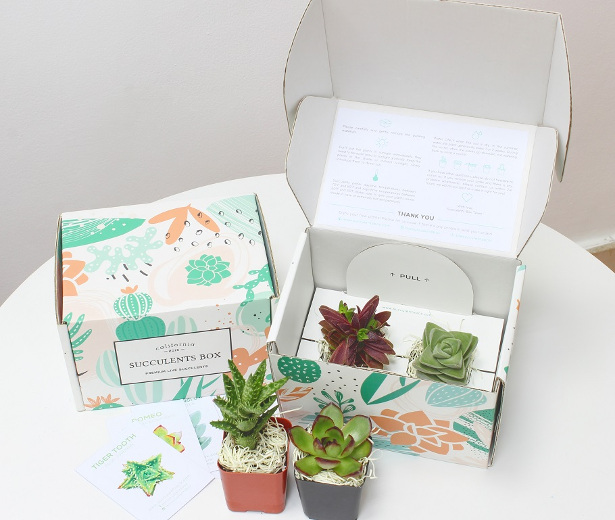 Winter boost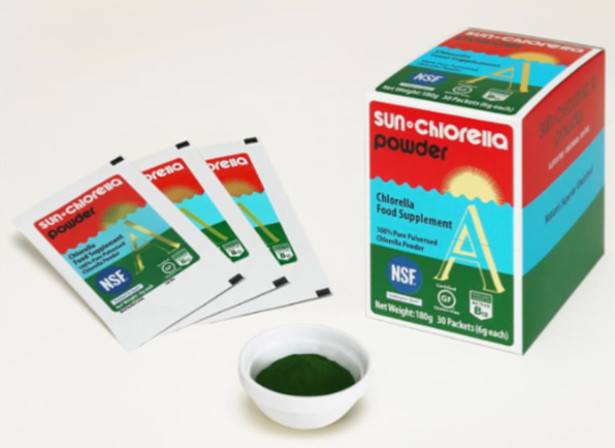 FACEBOOK | TWITTER | PINTEREST | INSTAGRAM
For many athletes there's often a fine line between training hard to achieve your best results and going a little too hard and compromising your immune system and getting ill, especially during winter months when colds and other illnesses are rife. Research, published in the European Journal of Nutrition1, shows help may be at hand in the form of an unusual natural supplement however…
In the study scientists looked at the effect, in 26 people, of taking the natural supplement chlorella (a type of fresh water algae that is seen to be rich in certain nutrients and normally taken in tablet or granule form), compared to a placebo, over a six week period, with a two day intense training period during week four. The two days intense training consisted of morning and afternoon sessions on each day (session 1 was an incremental maximal oxygen uptake test; session 2 a high intensity interval training (HIIT) session; session 3 a prolonged endurance ride; and session 4 a second HIIT session).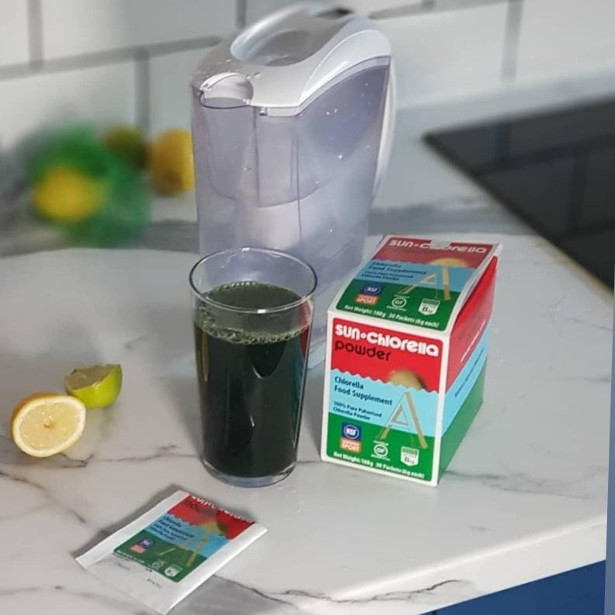 The scientists monitored the level of an antibody called sigA throughout the study as a measure of the immune system's strength, and found that, apart from small changes brought about by the intense exercise period, levels of sigA remained constant over the six week period for those taking the placebo. Those in the chlorella group however saw increasingly higher levels of sigA as the trial progressed, from week 4 onwards, leading the researchers to conclude "Supplementation with Chlorella has beneficial effects on resting sIgA, which might be beneficial during periods of intensified training."
Whilst the scientists didn't look directly at how chlorella might be affecting the immune system they theorized, based on previous findings, that "the most likely mechanisms for the increase in salivary sIgA observed after 4–5 weeks of supplementation with Chlorella are via the immunostimulating properties of compounds found in chlorella such as specific polysaccharides and glycoproteins or protein/polysaccharides complexes."
WHICH CHLORELLA?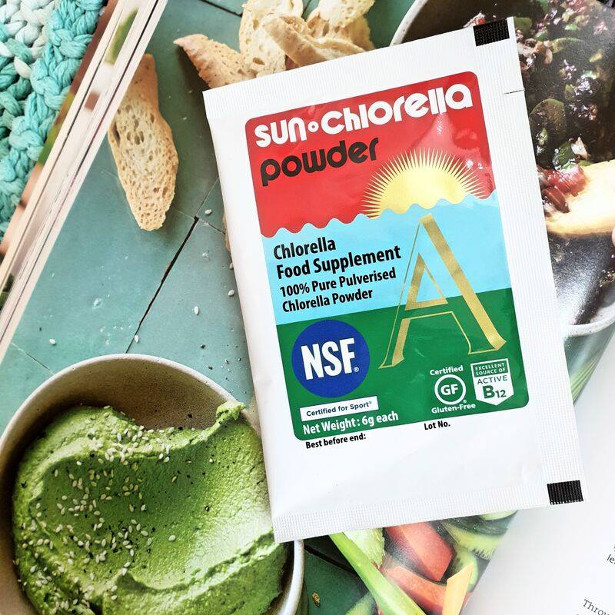 There are several species of chlorella. Chlorella vulgaris and chlorella pyrenoidosa are the most studied, but the study above uses chlorella pyrenoidosa and research comparing the two different species indicates that chlorella pyrenoidosa has higher concentration of some vitamins and amino acids.
Some of the most efficient chlorella pyrenoidosa products on the market come from Sun Chlorella, whose new DYNO®-Mill technology breaks down the cell walls of the algae (without the use of heat or chemicals which can reduce the quality of the chlorella) to ensure when you use either their powder or tablets you're getting the most nutrients possible.
The powder can easily be added to smoothies or protein shakes, whilst the tablets offer a convenient alternative.
Available directly from www.sunchlorella.co.uk or health stores nationwide.
Eur J Nutr. 2017 Aug 19. doi: 10.1007/s00394-017-1525-9. The effect of Chlorella pyrenoidosa supplementation on immune responses to 2 days of intensified training. Chidley C1, Davison G2.

EXCLUSIVE OFFER ON MACDONALD SPA DAYS WITH SPABREAKS.COM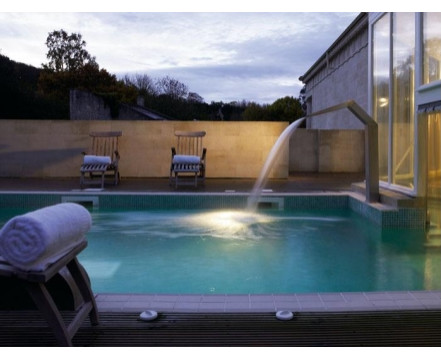 Enjoy or gift indulgent spa days at Macdonald Hotels for less just in time for Christmas
Thursday 21 November: Picking the perfect present just got easier with an exclusive offer from Spabreaks.com with The Perfect Gift spa days at Macdonald Hotels. This festive season, treat loved ones to a soothing spa break they can redeem across the UK throughout 2020, for less.
Available at all Macdonald Spas around the UK and Scotland, the package starts from as little as £49.50 per person and can be booked online until the end of December 2019, or bought as a gift voucher to give to delight friends and family to be redeemed on dates until December 2020.
The Perfect Gift package includes a choice of two 25-minute relaxing treatments from a choice of an Elemis Personalised Facial, Freestyle Deep Tissue Massage, Best Foot Forward or a File and Polish for hands or feet. Guests can also savour a delicious afternoon tea, while making use of four hours use of spa facilities such as revitalising sauna and steam rooms, swimming pools, serene relaxation rooms and more. Robe, towel, and slippers provided.
For more information visit www.spabreaks.com or call 0800 043 6600.
ANYONE FOR TEA?
(And a biccie…!)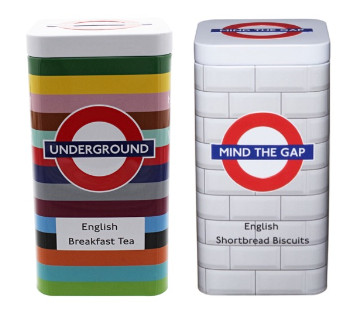 When Brits drink tea it's invariably accompanied by a biscuit (or two!), so what better present to gift this Christmas than the Tube Lines Tea Tin partnered with Mind the Gap Shortbread Tin from London Transport Museum shop.
The vibrantly coloured Tube Line Tin is filled with a box of fragrantly flavoured English Breakfast tea bags, while the Mind the Gap tin is brimming with delicious and traditional shortbread biscuits.
And, when they've all been finished, fill up the striking souvenir caddies featuring the Transport for London's iconic roundel with your own goodies, ready for another tea break!
Tube Lines Tea Tin – £6
Mind The Gap Shortbread Tin – £6
London Transport Museum shop – ltmuseumshop.co.uk
DECK THE HALLS WITH SERENATA FLOWERS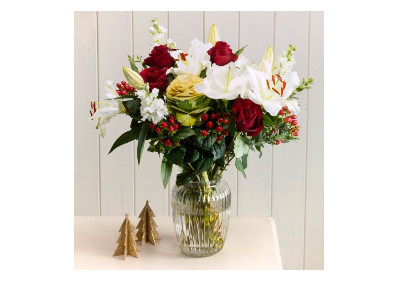 Enjoy all things floral and festive this Christmas with award winning online florist, Serenata Flowers
Free next day delivery on orders placed as late as 10pm, seven days a week
Christmas is the perfect time to pick up something extra special for a loved one or decorate you're your home with something decadent. Serenata Flowers offers a selection of beautiful festive bouquets to suit every budget, from dazzling gold accent cut flowers to charming living plant centre pieces. What's more enjoy next day delivery until 10pm allowing Serenata Flowers to take the stress out of Christmas shopping.
Under £50
CHRISTMAS GLAMOUR
RRP: £39.99 SAVE £10.00
This spellbinding bouquet will captivate your guests over the Christmas season. The deep red roses add a dramatic contrast with the snow white oriental lillies.
The red berries add a touch of classic festive glamour, whilst the glittering brassica brings the wow factor to this showstopping bouquet.
SNOWDROPS
RRP: £39.99
Send a flurry of love to your loved ones this Christmas with this stylish bouquet.
The blushing roses are sure to charm anyone who receives this bouquet, as they sit alongside large white chrysanthemums that will remind admirers of freshly fallen snow. The sparkling pinecones also give a nod to woodland walks on a frosty winter day.
RED ROBIN
RRP: £39.99
This charming arrangement will enchant guests and makes the perfect addition to any Christmas dinner table. The full red roses are perfectly festive, whilst the festive foliage brings a traditional feel of Christmas' gone by. The decadent gold painted eucalyptus and signature smell of spiced cinnamon are sure to reflect merriment and excitement that Christmas day brings.
Under £30
MRS CLAUS BOUQUET
RRP: £29.99
Celebrating the magical Mrs Claus this bouquet is bursting with colour. Fiery orange roses and chrysanthemums give a party like feel to this bouquet, whilst the mulled wine coloured alstroemeria add bursts of intoxicating red. Gold glittered pinecones make this bouquet feel extra special.
WINTER'S TALE
RRP: £29.99 SAVE £10
This cheerful bouquet captures all things magical about the first snow fall of winter. The delicate icey alstroemeria make the perfect frame for the cherry red roses, as if they have fallen directly onto the snow. Gold eucalyptus leaves add an extra sprinkle of magic to this already wonderful bouquet.
RED MISTLETOE
RRP: £29.99 SAVE: £10
For those searching for a burst of something festive this bouquet is a showstopping display of all things Christmas. The Rudolf red lillies add a touch add a touch of romance, whilst the blizzard of ruby red carnations, chrysanthemums and roses are perfectly indulgent ;like a kiss from someone special. What's more, glittering peaks of gold pistachio leaves give the impression of an enchanted winter forest
Under £20
CHRISTMAS BELLS
RRP: £19.99
This charming arrangement makes for the perfect Christmas gift. The ten red tulips add an iconinic burst of colour that contrasts against green eucalyptus leaves like Christmas bells. The sparkling gold birch branches give this bouquet an undeniably festive feel, making it a treat to find under the Christmas tree.
MOONLIGHT ROSES
NOW £19.99 SAVE £5.00
What could be a more classic Christmas gift than snow white roses? This arrangement is sure to dazzle your loved ones with its sophisticated simplicity. This blizzard of white roses provides the perfect display of appreciation this Christmas, showing your friends an family how much you care when you share this breath taking gift.
Serenata Flowers offers the best possible prices and provides a fast and convenient way to gift fresh flowers to family and friends, whatever the occasion, offering FREE next day delivery seven days a week. Customers can order as late as 10pm for next day delivery.
Serenata Flowers sells affordable fresh flowers and bouquets lovingly arranged by floral artists and hand-delivered by couriers in the UK. For more information, visit www.serenataflowers.com.
Newest release! PuroBasic Volume Limiting Wired Headphones for Children – Available from Amazon for £19.99 (Was £24.99)
Available in Blue, Green, Red and Pink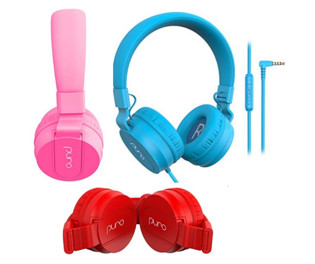 The PuroBasic on-ear wired headphones promote healthy ears by limiting volume to 85 dB (the maximum safe listening level as recommended by many organisations, including the Hearing Health Foundation, OSHA, and the World Health Foundation) and ensure that kids don't turn their volume too high. The PuroBasics also implement the patent pending Puro Balanced Response Curve that optimises sound quality at lower volume levels, meaning all aspects of the audio can be heard without needing to turn the volume up.
The PuroBasics also feature a lightweight but durable build with ergonomic, super-soft vegan leather earcups and adjustable headband to suit different head sizes and shapes. The universal 3.5 mm audio cable allows for connection in all audio devices and are perfect for use at home or school. A foldable frame and soft carry case make the Basics portable and perfect to store in a backpack and the four vibrant colours mean there is an option for boys and girls. The PuroBasics are backed up by Puro Sound's 1-year warranty meaning you have safer, premium audio guaranteed.
The PuroGamer Volume Limiting Gaming Headphones – Available from Amazon for £44.99 (was £69.99)
The PuroGamer headphones are designed specifically for gaming with a slick design, high quality audio through both sound and an omnidirectional, noise cancelling microphone. They are also volume limited to 85dB to ensure that there is no damage to gamers' hearing health when there are explosions or other noises in gameplay. Featuring a 7.1 surround sound technology, the headphones allow gamers to immerse themselves into the world of their games and the 50mm graphene driver and response equaliser provides a balanced and safe sound. Additionally, the headphones have 82% ambient noise isolation at 1kHz to shut the rest of the world out. The Puro Balanced Frequency Response Curve also allows the PuroGamer's to sound great even at lower listening levels and the game dialogue and sound effects to be heard clearly against the full spectrum of audio.
PuroQuiet Active Noise Cancelling Bluetooth headphone (Winner of the UKMums Gold Award for Best Safety Product 2019) – Was £89.99 – Now £69.99 from Amazon
Available in pink and blue
The PuroQuiet was developed by a father who realised his 10 year old daughter had sustained Noise-Induced Hearing Loss from listening to music too loud, for too long. Finding no one was addressing this issue adequately, the family set about designing and developing the highest-quality, studio-grade, volume limiting to 85 decibels children's headphone whilst still at an affordable price.
Made from high-quality aluminium, with plush noise-isolating ear-pads, the latest Bluetooth profiles for CD-like quality wireless audio, a highly sensitive microphone for taking calls or gaming with friends and up to 16-hours of active battery life the PuroQuiet headphones certainly deliver on audio quality and style. In addition to the sleek new design, the PuroQuiet headphones have an active noise cancellation feature found on high-end headphones that suppress ambient noise levels and provides a superior listening experience in even the loudest of environments. It blocks out daily noise and background sounds up to 22 dB, complemented by 82% noise isolation.
Key Specifications:
• Active Noise Reduction Performance: Safe -22 dB
• Physical Ambient Noise Reduction: 82% at 1KHz
• Volume Limiting: 85dB Sound Limit
• Audiophile Headphone speaker: 40 mm Custom Dynamic Drivers
• Frequency Range: 20 Hz – 20 kHz with <1% THD
• High Quality Qualcomm CSR8635 Chipset
• Bluetooth v4.0 Wireless w/A2DP, AVRCP, HFP, HSP Support
• Wireless Operating Distance: 30 Feet
• Battery Type: Rechargeable Lithium Ion
• Noise Cancelling Playtime: 16 hours approx.
• Long Play Battery Life: Up to 22 hours normal use, 200 hours standby
• Available Colours: Blue/Black, Pink/White
BT2200 Lightweight on-ear volume limited Bluetooth kid's headphones – Was £69.99 – Now £49.99 from Amazon
Available in blue, grey, pink, and purple
The Puro Sound Labs BT2200 come equipped with a volume restrictor of 85 dB to limit output that a child can not go above. The 40 mm dynamic driver combining with 82% noise isolation renders sounds more clearly, with the dynamic range from 20Hz to 20kHz and less than 1% harmonic distortion. This studio grade audio quality together with the Puro Balanced Response® ensures the headphones deliver an amazing listening experience with clear, crisp vocals and full, dynamic bass all within 85 dB volume limit.
The BT2200 is made with high quality materials to help prevent the possibility of allergies whilst using the headphones in the wireless mode stops the dangers of possible cable entanglement and tripping.
The ultra-lightweight design allows children to enjoy their favourite tunes without pressure to head or ears. An adjustable headband completes the natural, fine-tuned fit whilst the protein leather ear cups offers the optimal in comfort.
Key Specifications:
Active Noise Reduction Performance: Safe -22 dB
On-ear headphones
85 dBA sound Limit
82% ambient noise reduction
Bluetooth® 4.0 wireless headphones
Up to 30 feet wireless range from Bluetooth® source
18 hours playback; 200 hours standby battery life
Lithium ion rechargeable battery
40 mm custom dynamic drivers
20Hz – 20kHz dynamic range with <1% total harmonic distortion
Simply Amazing is a collection of uplifting stories of overcoming life's greatest obstacles. KC Armstrong begins the book with the heart-wrenching story of his tormented years after leaving the Howard Stern Show and then his transformation to a life of hope and service to others. He shares thirteen favorite interviews from his WMAP radio station of people who've also overcome tremendous challenges to find their true life callings. This is a great feel-good antidote for turbulent times and an upbeat gift for any occasion.
Buy now at :- www.barnesandnoble.com/w/simply-amazing-k-c-armstrong
Or at :- books2read.com/simplyamazing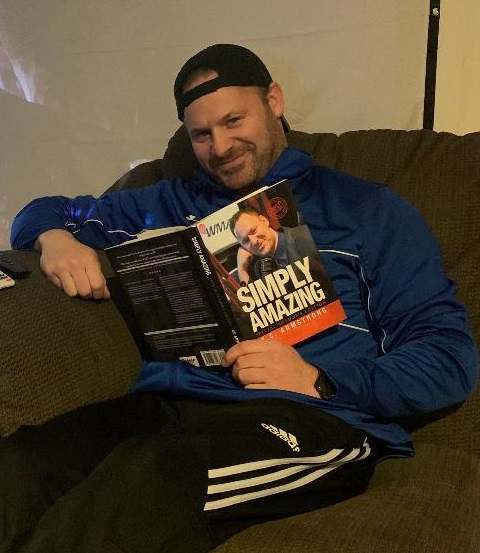 KC Armstrong, former cast member of the Howard Stern show and 20 year veteran of radio, has is on radio network called the "World's Most Amazing People" radio, www.wmapradio.com. On his show he has interviewed hundreds of people about their lives, the impact of the world on themselves, and how they overcame adversity to inspire and help others.

TucciPolo Classic Blue Suede Tassel Loafers Lets Get Classy This Christmas! www.tuccipolo.com
FACEBOOK | TWITTER | PINTEREST | LINKEDIN | INSTAGRAM | FACEBOOK GROUP
TucciPolo offers classic handcrafted luxury shoes for men
TucciPolo Classic Blue Suede Tassel Loafers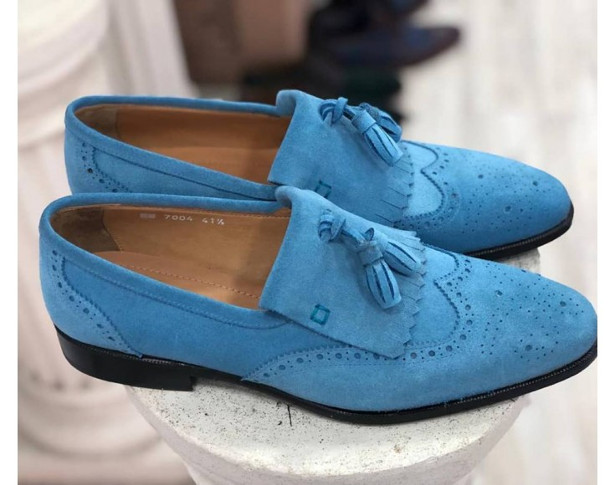 See more at: www.tuccipolo.com/for-men/2018-New-Release-Mens-Luxury-Shoes/TucciPolo-Mens-Handmade-Luxury-Blue-Suede-Tassel-Loafers
TucciPolo Classic Blue Suede Tassel Loafers handcrafted by the best shoe makers with guaranteed quality and comfort. Unique in style and exclusively designed for Men who can dress.
Check out some of these other creations!
Don't forget you can speak to them directly today to get yourself a pair of shoes.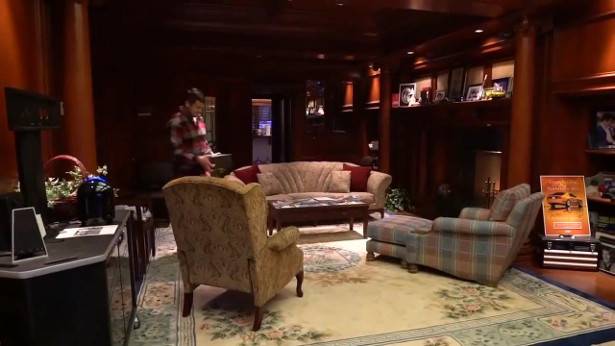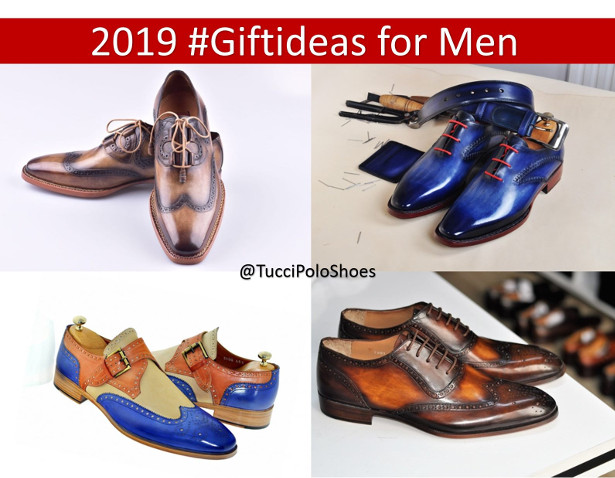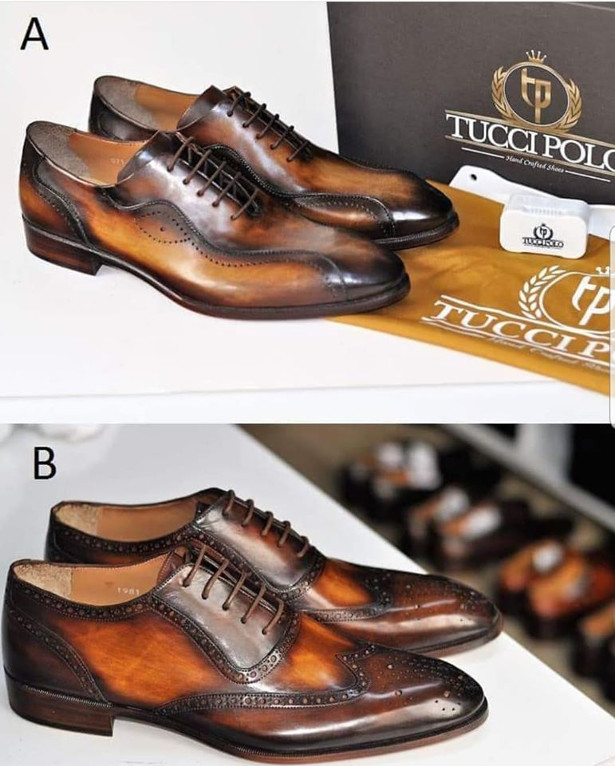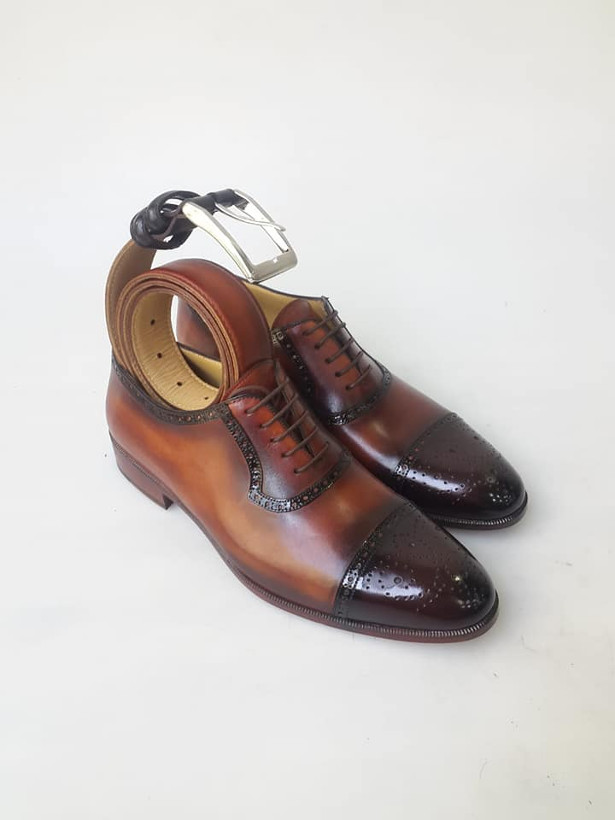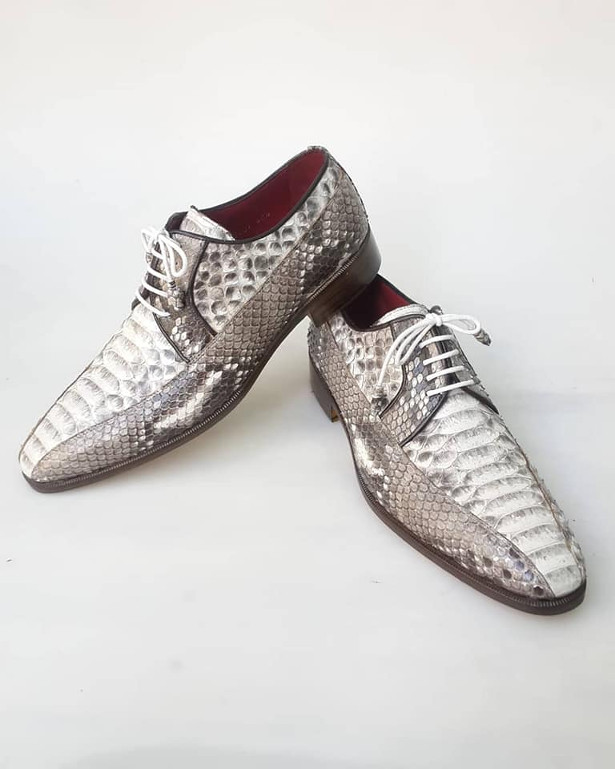 "Then There Were Two" the new track and music video for
SPIES IN DISGUISE
by Academy Award®-winning songwriter
MARK RONSON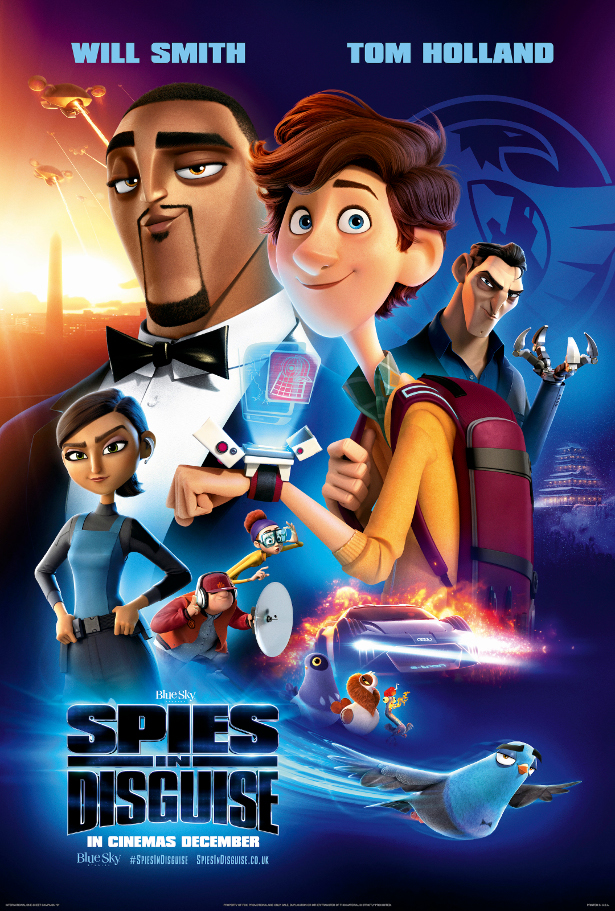 WALT DISNEY STUDIOS is pleased to share "Then There Were Two" the new track and music video for SPIES IN DISGUISE by Academy Award®-winning, multi-Grammy and Golden Globe Award-winning artist and producer Mark Ronson. Alongside this track, Mark Ronson has been the Executive Music Producer for SPIES IN DISGUISE.
SPIES IN DISGUISE, directed by Nick Bruno and Troy Quane and starring Will Smith and Tom Holland, alongside co-stars Karen Gillan, Rashida Jones and DJ Khaled, will release in UK cinemas in December.
Super spy Lance Sterling (Will Smith) and scientist Walter Beckett (Tom Holland) are almost exact opposites. Lance is smooth, suave and debonair. Walter is… not. But what Walter lacks in social skills he makes up for in smarts and invention, creating the awesome gadgets Lance uses on his epic missions. But when events take an unexpected turn, Walter and Lance suddenly have to rely on each other in a whole new way. And if this odd couple can't learn to work as a team, the whole world is in peril. SPIES IN DISGUISE is an animated comedy set in the high-octane globe-trotting world of international espionage.
SPIES IN DISGUISE is coming to UK cinemas in December.
CHRISTMAS GIFTS UNDER £20
Whether you are looking for stocking fillers, doing Christmas on a budget, or searching for those last-minute gifts, Royal Opera House shop has you sorted!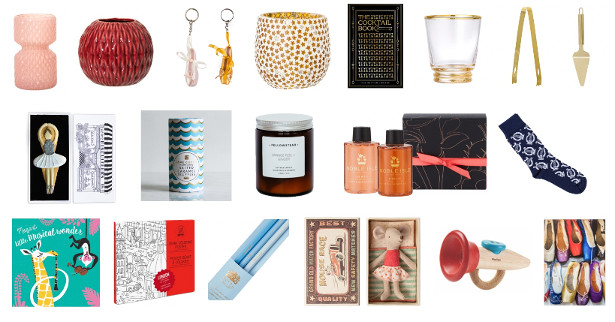 From gifts for interior-lovers and foodies, to presents for children and the person who has everything, these fabulous products are sure to put a smile on everyone's face this Christmas… and all for under £20!
Rose Gold Vase – £14 • Small Red Stoneware Vase – £12 • Pink/Gold Ballet Shoe Keyring – £5 each • Star Glass Votive – £9.95 • The Cocktail Book – £8.99 • Gold Plated Drinking Glass – £12 • Gold Ice Tongs – £12 • Gold Cake Server – £8
Ballerina Biscuit – £18 • Salted Caramel Truffles – £15 • Fellowstead Candle – £18 • Noble Isle Warm Cocoon Set – £12 • Rory Hutton Socks – £15
Mozart Little Musical Wonder Book – £7.99 • Giant Colouring Poster – £12.95 • Ballet Pencil Set – £5 • Little Sister/Brother Mouse in a Box – £20 • Wooden Kazoo – £10 • Ballet Shoes Notebook – £5.95
Royal Opera House shop – shop.roh.org.uk
ENJOY A LESS TRADITIONAL CHRISTMAS THIS YEAR WITH A TASTE OF HOME FROM HATTINGLEY VALLEY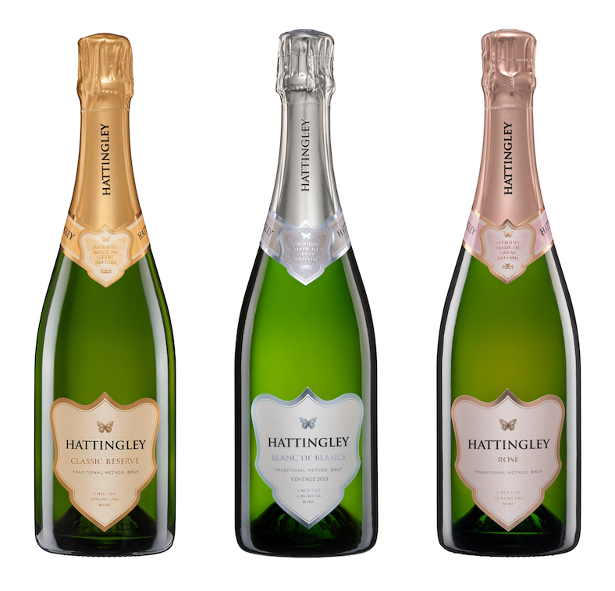 For a taste of something closer to home this Christmas, swap Champagne for some English Sparkling Wine from Hampshire vineyard, Hattingley Valley. Its traditional method sparkling wines are the ideal accompaniment to any festive gathering.
Classic Reserve (£29)
Go traditional with the award-winning Classic Reserve, an elegant wine, a perfectly balanced blend of several vintages with an abundance of fine bubbles. An impeccable apéritif to pre-dinner canapés or a flawless bottle of fizz to accompany any festive merriment, all bottles come with a newly designed Union Jack gift box.
Blanc de Blancs 2013 (£47.50)
WineGB gold award-winning Blanc de Blancs 2013 will make any recipient very happy come Christmas morning. 2013 was a wonderful year for Chardonnay and this is selected from only the very best hand-picked parcels. A small proportion of grapes were fermented in old oak barrels before ageing on lees for four years, creating a deliciously fruity and honeyed taste with pastry and brioche notes on the palate. It has a well-balanced and refreshing acidity, best enjoyed with hot smoked trout pâté, and cured meats such as salami and charcuterie.
Rosé 2015 (£36)
Rosé isn't just for summer and Hattingley's latest release of the 2015 harmonious and fresh blend should be drunk all year round. The hand-harvested Pinot Noir and Pinot Meunier grapes have been blended to create elegant strawberry coulis flavours, a creamy texture and fine toasty notes. Bring out this newly released versatile sparkling with anything from the cheeseboard filled with soft gooey cheeses, after-dinner mints or a fruity dessert.
Entice (£22.50)
Be the most popular person at the party and bring along Hattingley's luscious Entice dessert wine. Made for the decadence of Christmas, Entice is fermented at cool temperatures to induce powerful notes of elderflower and pear carried by fresh English acidity. Pair with blue cheese or foie gras to complement the creamy mouthfeel and delicious honeyed character.
BA 100 Blanc de Noirs 2015 (£45)
For a first-class Christmas, celebrate with a bespoke bottle of British Airways Blanc de Noirs. Created to commemorate the airline's centenary birthday this year, wine lovers can get their hands on a limited-edition bottle of the iconic British brand's signature blend, the perfect pairing to see in 2020.
Come the winter season this year, toast to the festivities with a glass of England's finest sparkling.
dale cohen design studio
tinyurl.com/Dc-design-all-I-want-for-Xmas

If you build it they will come!
I'm an interior designer, not a relationship coach, but a funny thing happens when I transform my single clients' spaces — 9 out of 10 times, by the time we're putting in the finishing touches, the romantic relationship that has eluded them to-date is in full bloom! There seems to be a connection, as if by deciding to make their homes "camera-ready," they are actually making them "relationship-ready." They are sending a message to the universe that they are ready to put down roots and commit. And that's intoxicating to their future significant others!
Do you know this man?
The one whose apartment doesn't match how fabulous he is?
The one who still lives like a transient bachelor even though he could afford not to?
The one who would rather watch paint dry than go shopping for home furnishings?
dale cohen design studio to the rescue!
We have just launched
A GENTLEMEN'S HOME: Interior Design Services for and About Men
How are we different?
We ask men the right questions vs. annoying/unanswerable questions.
We engage them in the process.
And of course, we don't take them shopping! Heaven forbid.
That would be a big NO-NO and we know it.
We can design their entire apartment or a single room.

Alec Monopoly Mural Unveiling & Special Performance
by G-Eazy at Day One of Thomas J. Henry's
"Austin Elevates"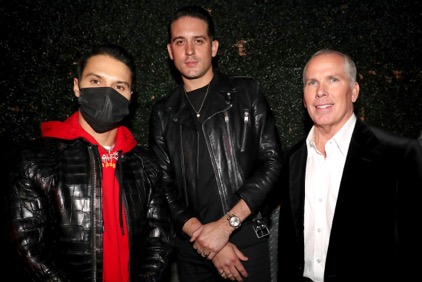 Alec Monopoly, G-Eazy, and Thomas J. Henry ©Getty Images
Philanthropist and Attorney Thomas J. Henry's launched the new art and music experience "Austin Elevates," in Austin, Texas. The two-day event was free to the public and benefited local nonprofit organizations SAFE Alliance, Superhero Kids and St. David's Foundation Community Fund.
To kick-off the two-day event, contemporary street artist Alec Monopoly, publicly unveiled a new mural dedicated to the Lone Star State on Friday, November 8, 2019 from 7:00 p.m. to 10:00 p.m. at Parlor and Yard (601 W 6th St, 78701). Monopoly's work has received international recognition by leading luxury brands, art galleries and celebrities. The mural unveiling was followed by an exclusive invitation-only afterparty at Summit Rooftop Lounge (120 W 5th St, 78701) with a special performance by 'G-Eazy.'
Notable guests included: Thomas J. Henry, Alec Monopoly, G-Eazy, Brooke Burke Charvet, Jennie Garth, Brandon Marshall, Maddy Belle, Courtney Tailor, Alvin Jones, Erika Gray, Elaine Thi, Meghan Gilbert, Jarrod Richardson , Kinsey Sue, Khloe Terea, Ciara Price, Bri Teresi, Katie Teresi, Monica Lee Sims, Alexa Dellanos, DJ Quick, Jenna Jenovich, Vitaly Zdorovetskiy, Monica Lee Sims, and Dylan Marer.
"I am completely taken aback and honored by the positive reaction we've received from the community for 'Austin Elevates,'" said Attorney Thomas J. Henry. "It was my mission to not only bring a unique event tailored to this amazing city but to raise awareness and funds for the local nonprofits making a difference in the lives of so many every day."
Luxury bathing brand, Victoria + Albert Baths, offer a range of bathroom accessories that are the perfect gift option for anyone looking to spruce up their home interior. Please see below for more info on Victoria + Albert's Tombolo 10 Bath Rack, which would be great to include: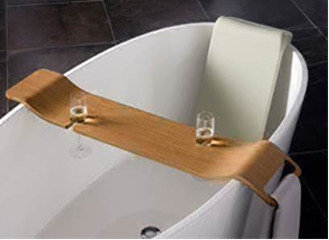 Tombolo 10 Bath Rack
vandabaths.com/aus/australasia/product/tombolo-10/
RRP: From AU $560.00
Car free Christmas markets…

as the Christmas market season gets underway, this is an ideal opportunity to go car free. Leave the car at home, avoid the traffic jams and parking charges. It really is easy to travel by train. Most markets open mid- end November and some of the biggest include Bath, Birmingham Bristol, Edinburgh, Exeter, Leeds, Manchester, Norwich, Winchester, York… all just a short walk away from a train station. Please see attached further information on how to save money on train travel and a guide on some of the easiest markets within walking distance from a station. It all adds up to a 'greener' Christmas! Go to www.nationalrail.co.uk/ to check up to date information before travelling.
Our suggested Christmas markets guide does not include every market in Britain, so for detailed info please check regional tourism organisations or Visit Britain: www.visitbritain.com/gb/en/site-search?text=christmas
Enjoy! a 'free-from' Christmas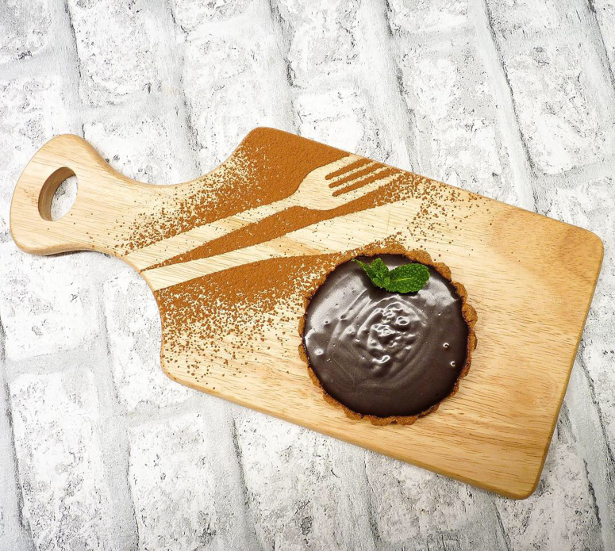 Imagine a Christmas where you could only sit and watch as people indulge in tubs of chocolates, endless cheese boards and of course the big family festive dinner – this was the reality year after year for chocolatier Chris Crutchley who suffers with terrible food intolerances.
Before creating Enjoy! – a vegan-friendly chocolate whose recipes are free from the 14 major allergens – Chris would feel left out every Christmas, unable to afford himself the treats on offer which others wouldn't think twice about taking pleasure in.
"Due to my intolerances I have gone without over the festive period on many occasions. I have even missed out on proper Christmas dinners in the past and certainly haven't been able to satisfy my sweet tooth a lot of the time," said Chris, 55.
"If I eat something I'm intolerant to, the effects manifest themselves in a number of ways. I may have stomach problems, have no energy and feel lethargic, have difficulty in thinking and concentrating, get severe itchy eyes, constipation and generally feel dreadful. It can ruin the festive period, which no one wants, but so many people will be able to relate to.
"But in avoiding those symptoms, it's also not particularly nice to have to refrain from all the things everyone else loves about Christmas, and sometimes you can feel a bit withdrawn, unable to take part in all the fun everyone else is having."
Chris is not alone. It is estimated by The Association of UK Dietitians that between 1% and 10% of adults and children in the country have a food hypersensitivity. However, as many as 20% of the population experience some reactions to foods which make them believe they do have a food hypersensitivity.
According to the Food Standards Agency there are an estimated two million people living in the UK with a diagnosed food allergy – and many of these people will be dreading Christmas.
But help is at hand as Enjoy! chocolate is suitable for many of those who suffer with intolerances or allergies.
"I decided to spend time working out how I could get around my intolerances, but also have a treat which was actually enjoyable too," said Chris.
After 15 years of not being able to eat chocolate and numerous other foods he started experimenting in the kitchen at home making chocolate using organic, raw and natural ingredients.
Enjoy!'s base recipe contains just three organic ingredients – cacao powder, cacao butter and coconut sugar.
Chris and his wife Steph have now developed a 26-product strong chocolate range which is stocked in the likes of Holland & Barrett, helping thousands with food intolerances like Chris, as well as allergy sufferers, to be able to enjoy their Christmas too.
To help others through the festivities Chris has pulled together his top tips for those with restrictive dietary requirements…
Chris' top tips
1. Plan ahead. Whether it's a Christmas party with colleagues or a Boxing Day meal out with your close family, restaurants are usually quite good at catering for the free-from market now but that's no reason you can't get one step ahead of the game. Check out the menu ahead of the day itself and see what's available for you to choose from. If you have food allergies, make sure you take your card with you displaying your allergies to make it abundantly clear what you can and can't have.
2 Stock up. Stock up on your favourite goodies and free-from replacements you know work and take them with you when you're visiting a friend's house. Especially sweet treats – there's nothing worse than everyone enjoying a mince pie with their tipple except you!
3. Let people know in advance. If a friend or family member has invited you round for a festive celebration, let them know ahead of time about your allergies or food intolerances. They may be able to cater for you, or you could offer to bring your own alternatives – to make sure there's no cross-contamination.
4. Take advantage of offers. Whether it's Black Friday, Cyber Monday or early January sales, offers are in abundance this time of year. Pencil in the offer's validation dates and plan a trip to your local supermarket, locate the free-from or vegan aisle and treat yourself to trying out some new products!
5. Don't give in. You don't want to ruin your own Christmas by giving into a tempting treat that won't agree with you, in a moment of weakness. Stay strong, then reward yourself either with an edible treat you know you can safely eat, or an activity you enjoy doing.
Enjoy!'s very own Michelin-star chef Tyrone who works with Chris at the Andover-based factory, has created some delicious recipes for people with intolerances and allergies to try this festive season.
Mint Chocolate Tart
Ingredients
Cocoa Pastry Cases
100g gluten-free flour
25g coconut sugar
50g coconut fat
15g Enjoy! cocoa drinking powder
1g xanthan gum
25 ml water
Mint Chocolate Filling
50g Enjoy! Magical Mint chocolate
50g coconut sugar
100ml coconut milk
Method
Cocoa Pastry Cases
1. Combine gluten free flour, coconut sugar, coconut fat, Enjoy! Cocoa Drink
2. Powder and xanthan gum in a food processor and mix for 1 minute
3. Add water and mix well for 1 more minute
4. Tip out pastry, wrap and leave to rest for 1 hour in a cool place
5. 'Dust' table top/surface with spare flour and roll out pastry
6. Cut 4 discs using 9cm diameter tart cases (or one whole piece for a larger tart)
7. Line cases with pastry, then prick bottom of the tarts with a fork
8. Cook for 8-10 minutes at 160c
9. Leave to cool
Filling
10. Use a Bain Marie to heat the Enjoy! Magical Mint chocolate until it has completely melted
11. Use a small amount of the melted chocolate and brush on the inside of the pastry cases
12. Combine and boil coconut milk and coconut sugar for around 30 seconds to make a syrup, then allow to cool for 5 minutes
14. Combine the syrup and melted chocolate, then mix until it's a smooth and thick consistency
15. Pour into your pastry case, then leave to cool in the fridge for 3 hours
16. Decorate with a sprig of mint (optional)
Decadent Double Chocolate Chunk Cupcakes
Ingredients
Cupcakes
250g gluten free flour
80g Enjoy! Captivating Coconut chocolate
300g coconut sugar
65g Enjoy! hot cocoa powder
5g baking powder
5g salt
250ml water
250ml vegetable oil
1 tsp vanilla extract
1g of Xanthan gum
Ganache
80g Enjoy! Captivating Coconut chocolate
160g coconut sugar
80g coconut milk
Method
Cupcakes
1. Preheat oven to 175c
2. Roughly chop 'Enjoy! Coconut Milk bar' into chunks
3. Sift flour, Coconut sugar, 'Enjoy! Cocoa Drink Powder', baking powder, salt and xanthan gum
4. Add chocolate and stir together
5. Pour in water, vegetable oil and vanilla, then mix well
6. Bake for 10-12 minutes
7. When cool, add the chocolate ganache
Ganache
7. Use a Bain Marie to heat Enjoy! Captivating Coconut chocolate until it has completely melted
8. Combine and boil coconut milk and coconut sugar for around 30 seconds to make a syrup, then allow to cool for 5 minutes
9. Combine the syrup and melted chocolate, then mix until it has a smooth and thick consistency
10. Chill the mixture in the fridge for 1 hour, then bring back to room temperature and beat with a wooden spoon until it becomes 11. an icing consistency
12. Spoon into a piping bag fitted with a star nozzle and apply to cupcakes
13. Roughly snap any remaining Enjoy! Captivating Coconut chocolate and place into ganache (optional)
Be Helpful or Leave – 11 ounce and 15 ounce white ceramic mug
Tell your coworkers or family at home you don't have time for complaints or negativity. Be helpful or leave! This mug is sturdy and glossy with a vivid print that'll withstand the microwave and dishwasher. All Brave Love products are Buy One, Give One, which means your purchase provides a FREE Relationship Masterclass to a military or first responder couple who needs help repairing their relationship after traumatic service. Thank you for helping these brave families heal. To learn more about how we help ALL couples overcome fear, watch our free one-hour class at BraveLove.tv.
www.bravelove.tv/product/be-helpful-or-leave-mug/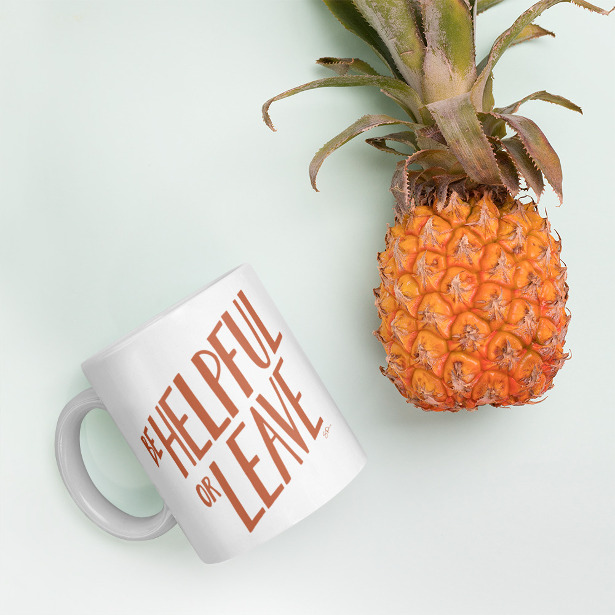 Be Helpful or Leave – Framed artwork print with white lettering on yellow background in 4 different sizes
Tell your coworkers or friends you don't have time for complaints or negativity! This framed artwork is printed on thick, durable, matte paper. The matte frame is made from wood from renewable forests. Available in 4 different sizes. All Brave Love products are Buy One, Give One, which means your purchase provides a FREE Relationship Masterclass to a military or first responder couple who needs help repairing their relationship after traumatic service. Thank you for helping these brave families heal. To learn more about how we help ALL couples overcome fear, watch our free one-hour class at BraveLove.tv.
www.bravelove.tv/product/be-helpful-of-leave-framed-poster/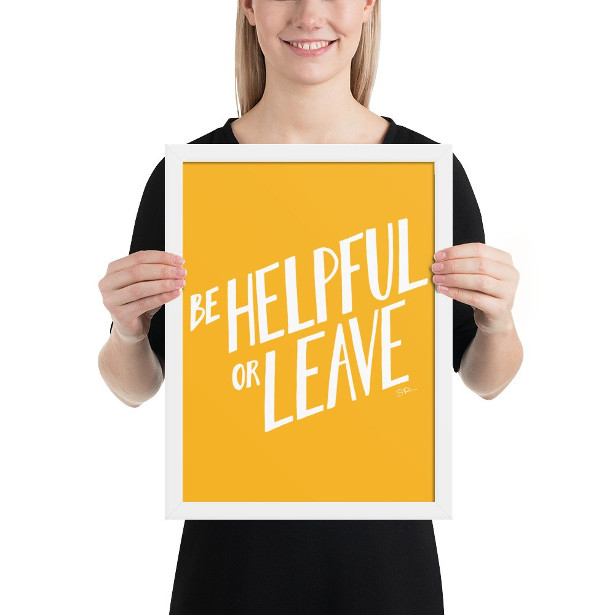 Not Today Fear – Long Sleeve unisex t-shirt in multiple colors
Stop fear from coming near you by proudly wearing this shirt! This long-sleeved shirt is made of the ultra-smooth American Apparel 100% cotton. It has cuffed hands, a durable ribbed neckband and is double stitched. All Brave Love products are Buy One, Give One, which means your purchase provides a FREE Relationship Masterclass to a military or first responder couple who needs help repairing their relationship after traumatic service. Thank you for helping these brave families heal. To learn more about how we help ALL couples overcome fear, watch our free one-hour class at BraveLove.tv.
www.bravelove.tv/product/not-today-fear-long-sleeve-t-shirt/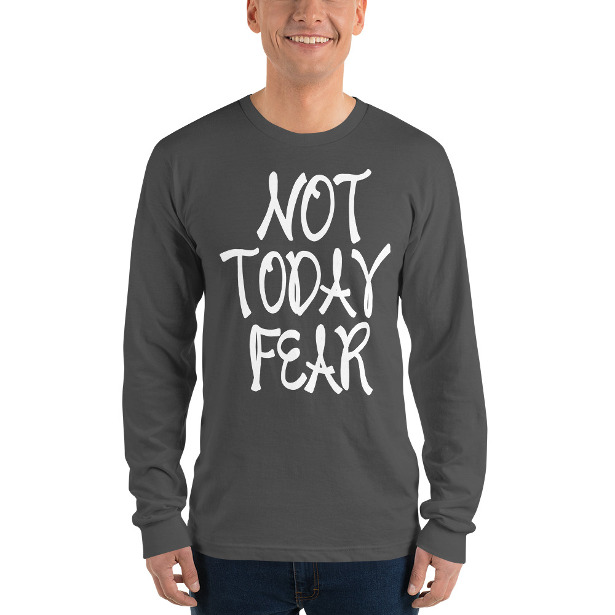 Not Today Fear – 11 ounce and 15 ounce white ceramic mug
Stop fear from coming near you by using this mug! Remind your coworkers or family at home that you are a no-fear zone. This mug is sturdy and glossy with a vivid print that'll withstand the microwave and dishwasher. All Brave Love products are Buy One, Give One, which means your purchase provides a FREE Relationship Masterclass to a military or first responder couple who needs help repairing their relationship after traumatic service. Thank you for helping these brave families heal. To learn more about how we help ALL couples overcome fear, watch our free one-hour class at BraveLove.tv.
www.bravelove.tv/product/not-today-fear-mug/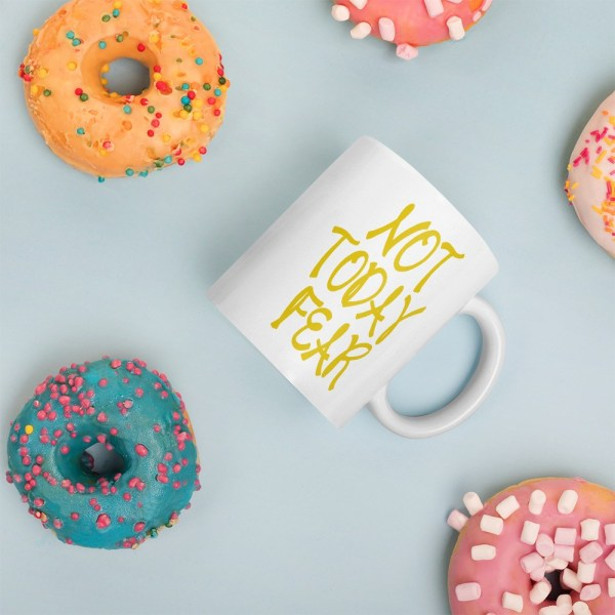 Looking for a special unique gift idea for men or women or your loving kids?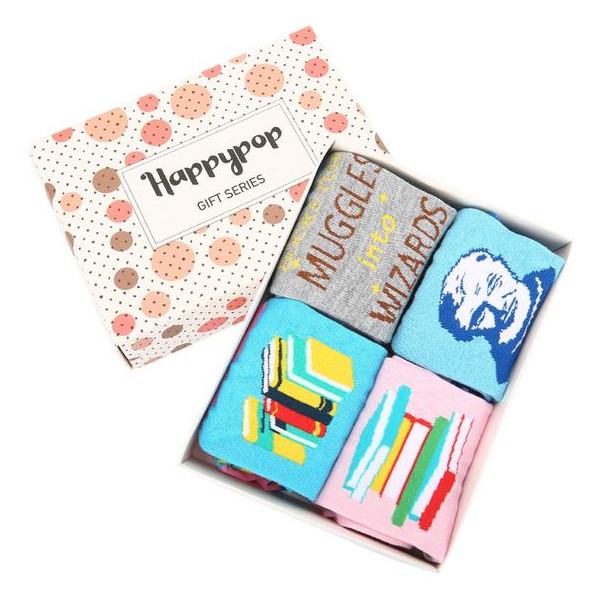 Go for our Socks Gift Set! Here are whole collections of different themes. Our Food Socks of funny treats; Space Socks with novelty space patterns; Animal series with the most adorable unicorns, etc. Fit for every gift-giving occasions and as a way to share the joy with your family and friends. Don't miss it as one of the best stocking stuffers for Christmas!
happypopsox.com/collections/socks-gift-box
Curio offers intelligent audio that informs, educates and entertains.
With the Curio iOS app, you can listen to the world's most respected and trusted journalism anytime, anywhere.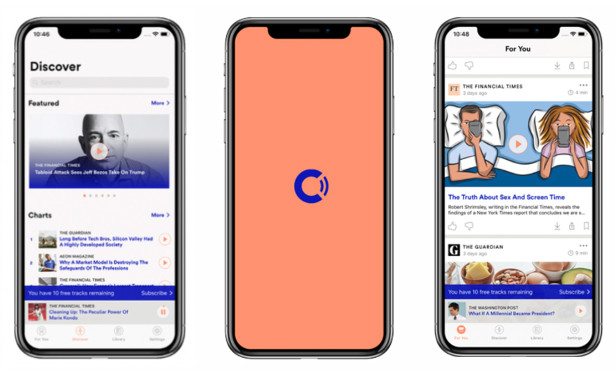 Based in London, we curate from partner publications including The Guardian, Financial Times, Bloomberg, Fast Company, The Business of Fashion, Aeon, The Economist, The Washington Post, and many more. Carefully curated by editors, the stories are narrated by world-class professional voice actors, bringing high quality content to life..
Cost: Curio offers 10 free tracks, a monthly package of £5.99/month ($7.99) or a yearly one of £44.99/year ($59.99). Paid subscription packages include:
More than 5,000 stories from dozens of top publications and growing every day
Unlimited ad-free listening
New curated stories every day
Unlimited downloads and offline listening
Download the app on iOS: itunes.apple.com/gb/app/curio-io-top-audio-articles/id1203729853?mt=8
Download the app on Android: play.google.com/store/apps/details?id=io.curio&hl=en_GB
Website: www.curio.io
NORTHERN IRELAND BITS N BOBS DRAWERS COULD BE WORTH UP TO £11 MILLION
OLD MOBILE PHONES, TOOLS, TECH AND JEWELLERY SEE UK HOUSEHOLDERS SITTING ON A FORGOTTEN FORTUNE
BRITAIN is sitting on a goldmine worth up to £13 Billion as it stores valuable second-hand goods tucked away in its bits 'n bobs drawers.
The research also found that 78 per cent of people in Northern Ireland have purchased pre-owned goods and make on average £640 per year from selling their pre-loved items.
The average bits 'n bobs drawer contains tech worth up to £500, according to national research by Mazuma Mobile. And with almost 9 out of 10 of the 27.6 million households in the UK having a bits 'n bobs drawer, that's a staggering amount of forgotten loot lying dormant in UK homes.
It does seem, however, that Britain is becoming savvier about the value of its pre-loved, often unwanted, goods, the Mazuma Mobile study reveals. And the nation is increasingly keen to cash in on the contents of those bits 'n bobs drawers by selling them to make cash.
Almost 85 per cent of Brits now regularly purchase pre-owned products instead of paying full cost for new item equivalents. From books and handbags, to higher value tech items such as computers and mobile phones – the second-hand market in the UK is blossoming.
The research suggests that the amount of pre-owned wares in the average Brits home is growing as the majority of the nation partake in the buying and selling of second-hand goods.
The items Brits are most happy to buy pre-loved are books (68%), cars (62%) and furniture (49%). Other items in the list include mobile phones (34%), beds (13%) and even underwear (4%).
The savviest shoppers are those aged 35 – 55, following by the younger generation under 25. Shrewd shoppers also differ across different regions, with the Welsh being most stringent with their cash; 90 per cent purchase second-hand compared to just 78 per cent of those in Northern Ireland, who are splurging the most on brand-new products.
Those aged between 35 and 44 are most likely to purchase a pre-owned mobile phone with the over 50s most likely to purchase cars, books, crockery and jewellery. The most likely age group to purchase second-hand underwear is 25 – 34.
Whilst women are the most likely to purchase second-hand goods (86%), the survey found that men are more likely to sell their pre-owned goods (73%).
A fifth of Brits regularly sell on our unwanted items (at least once a month) and the average Brit has made up to an average of £441 selling a second-hand piece of technology.
Eighty-eight per cent of those surveyed admitted they have a drawer at home where they keep random 'bits and bobs' and tech, which have on average three discarded mobile phones and with 10% hoarding more than seven old phones, some of them more than ten years old (17%).
Craig Smith from Mazuma Mobile said: "Many of us could be sitting on a lot of cash in our bits 'n bobs drawers. The second-hand goods market is on the rise and this means there are new opportunities for people to sell their unwanted items. For example, old mobile phones can be swapped in for cash easily via websites such as MazumaMobile.com.
"Buying and selling pre-loved phones and other items also has a positive impact on the environment. Buying second-hand reduces the huge carbon footprint from producing new mobile phones and other technology and selling stops waste from going to landfill.
"Companies such as Apple are regularly launching new models, such as the iPhone 11, meaning fantastic savings can be made after these launches by purchasing a good-as-new second-hand iPhone X from Mazuma. The good news is that as soon as new model is launched, many people trade theirs in for the next model up. Models such as the iPhone 7 still offer what most of us need from our phones, and they can be picked up as good as new for under £200."
Money Magpie's Jasmine Birtles is a huge advocate of the second-hand and pre-owned goods market. Jasmine, a financial and business expert, author and presenter, has focused her career on making and saving money for consumers. She said: "Buying second-hand goods can offer huge savings for shoppers and many are now not ashamed of owning pre-loved products and becoming proud of bragging about their bargains and how much greener it is to buy 'nearly new' instead of new.
"I'm surprised that only a third of us would be happy to buy mobile phones second-hand, compared to two thirds who would buy a second-hand car. We all know how a new car loses money as you drive it off the forecourt, but what many people don't know is that buying a brand-new mobile phone has exactly the same effect. As soon as you walk out of the store with it and take it out of the box, it loses a big chunk of its value.
"I'm pleased to see that Brits are finally waking up to the idea that there's no shame in buying pre-loved goods. In fact, not only is it often the most cost-effective option, it's also kinder to the environment. What's not to like?!"
TOP 10 ITEMS PURCHASED SECOND HAND
1. Books (68%)
2. Cars (62%)
3. Furniture (49%)
4. Clothes (43%)
5. Jewellery (37%)
6. Musical instruments (35%)
7. Mobile phones (34%)
8. Televisions (32%)
9. Handbags (29%)
10. Computers (29%)
THE MOST COMMON ITEMS IN OUR 'BITS AND BOBS' DRAWERS
1. Batteries (68%)
2. Cables (63%)
3. Old coins (58%)
4. Allen keys (52%)
5. Mobile Phones (53%)
6. Spare buttons (50%)
7. Tools (45%)
8. Various electronics (37%)
9. Jewellery (30%)
10. MP3 player (24%)