A TASTE OF YOUR HOLIDAY FROM HOME WITH CURRENSEA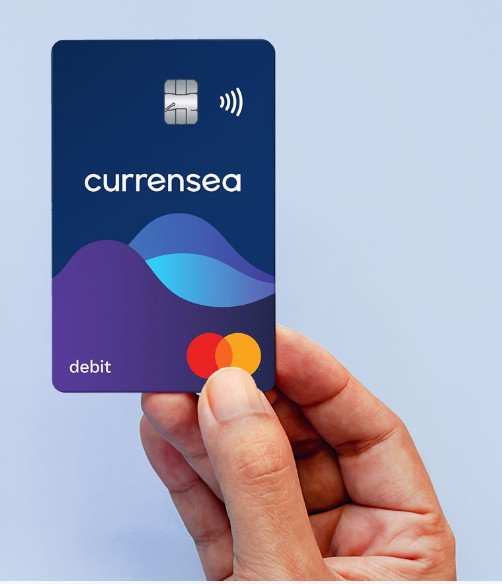 While restrictions are easing across the country, doubt still remains around whether Brits will be able to travel internationally over the festive period. While you may not be able to visit your favourite destinations, there's no reason to miss out on the best festive flavours from around the world. With Currensea (www.currensea.co.uk), the UK's first travel debit card that works with your existing bank account, you can order directly from your favourite suppliers and enjoy a taste of your holiday from the comfort and safety of your home without any foreign transaction fees.
Support small, independent businesses across Europe by ordering a delicious sweet Panettone from Italy, a traditional German gingerbread house or even a fine French Cognac to be enjoyed over the Christmas period. Pay with your Currensea card to save over 85% on international transaction fees when compared to your high street bank account.
As a Mastercard debit card, Currensea is accepted in millions of locations worldwide, supporting all currencies and boasting no international transaction fees and competitive exchange rates.
For more information and to sign up for a Currensea card, please visit www.currensea.com and receive your card in just 3-4 days.
Do you love Photography? | Proud Galleries presents Bill Wyman
Icons in Focus
Proud Galleries presents
Photography by Bill Wyman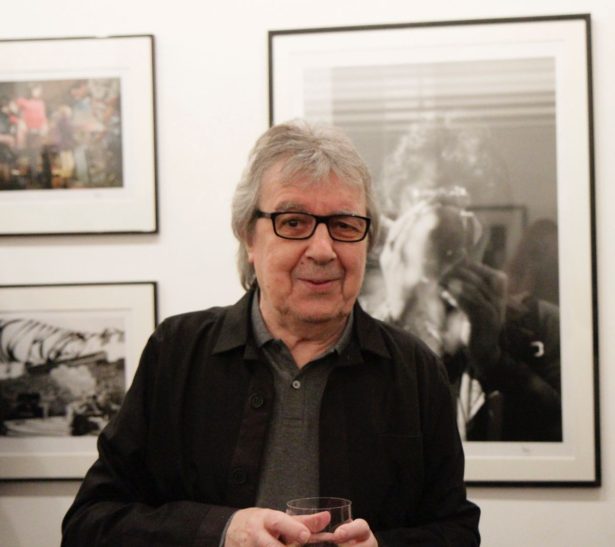 'I joined The Rolling Stones
in December 1962 and took photos
both at home and on tour preferring, for some reason, to photograph subjects when they were not aware of my camera, or were otherwise occupied. I took them mainly to illustrate my daily diaries.'
Bill Wyman
Bill Wyman at Proud Galleries, London © Proud Galleries
—
About Bill Wyman
'I joined The Rolling Stones in December 1962. After some success, I was able,
a few years later, to purchase my first serious camera—a Nikkormat,
together with a 135 Nikon lens—in Paris, France. From that time on
I began to take photos in earnest, both at home and on tour with
The Rolling Stones, preferring, for some reason, to photograph subjects when they were not aware of my camera, or were otherwise occupied.
I took them mainly to illustrate my daily diaries.
I've continued to take photographs, even to the present day.
I've been lucky enough to have met—and in some instances, become close friends with—several photographers over the years. I've been continually inspired by their work, and when the camera was focused on me,
I always paid close attention, in hopes that I would be able to hone my own photographic art into something a little bit better than just taking snaps.'
Bill Wyman for Interview Magazine
Chococo's Gifts to share – Chocolate Biscuit Cakes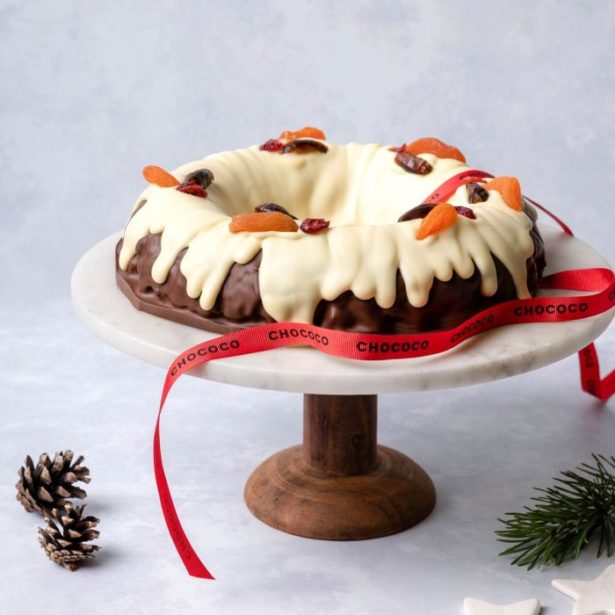 ANNUAL BEST SELLER Chococo Chocolate Biscuit Cake Christmas Wreaths (£35.00/1kg) www.chococo.co.uk/christmas/chocolate-wreaths-salamis – Perfect for sharing, this Madagascar origin dark chocolate tiffin cake is crammed full of tart dried cherries, raisins and rich tea biscuits.
It comes in 2 variants:
Classic – covered in Venezuela origin milk chocolate, decorated with dates, apricots, dried cranberries and white chocolate 'snow'.
Vegan-Friendly – this vegan version of our Christmas classic is covered in Madagascar origin dark chocolate decorated with pecans, cranberries and vegan cashew 'milc' chocolate 'snow'. (vf)
Wrapped in compostable cornstarch cello & presented in a cardboard cake box, this 22cm diameter chocolate biscuit cake makes the perfect alternative to a traditional Christmas cake and will easily serve 12 people.
Background:
Award-winning, Dorset-based, independent, artisan chocolatier Chococo has crafted a gorgeous festive range that will lift the spirits and spread a little Chococo joy to family and friends this Christmas.
Despite the extraordinary year that 2020 has become, the Chococo chocolatiers, led by founders Claire & Andy Burnet, have focused on ensuring that they can offer their annual festive favourites, as well several new ideas, to delight their customers both online and in their 4 Chocolate Houses across the south. So you will find selection boxes filled with handcrafted award-winning, festive chocolates & truffles, chocolate biscuit cakes, fruit & nut salamis and new hamper bags to share, a chocolate subscription club to delight into 2021 and a new wider range of fabulous faceted baubles, from sweet Gold caramelised white to 100% sugar-free Totally Dark chocolate. Many of their items are also naturally vegan-friendly.
As well as working with fine single origin chocolate, including their bespoke 45% house milk chocolate made with Venezuela origin cocoa beans and Raisetrade chocolate produced in country of origin by Chocolaterie Robert in Madagascar & Casa Luker in Colombia, Chococo has been a pioneer in being one of the first UK chocolatiers to make truly fresh chocolates, with no additives or preservatives, with local ingredients. Championing local, seasonal produce is part of the DNA of Chococo and over the years they have worked with food & drink producers across the South West using local honey, preserves, fruits, herbs, wines, spirits and fresh Dorset cream to craft its mouth-watering and deliciously unique creations.
Their passion for flavour has resulted in them winning over 90 fine food awards to date including; Great Taste Awards, International Chocolate Awards & Academy of Chocolate Awards. Claire & Andy were also voted Dorset's Food Hero in the 2019 Dorset Food, Drink & Farming Awards in recognition of their support of all things local since they set the business up back in 2002.
Chococo also cares about the impact of its packaging on the environment and always has done – for example, since launch in 2002, its iconic selection boxes have had cardboard grids inside to hold each chocolate in place, never plastic vac forms. Today, 100% of their packaging is either compostable, recycled or recyclable. For more information please see the notes to editors section.
All the items listed below are available to order online at its new website www.chococo.co.uk and from Chococo's four Chocolate Houses in Swanage, Dorset; Winchester, Hampshire; Exeter, Devon; and Horsham, West Sussex. Alternatively you can call the team at Chococo HQ in Wareham, Dorset on 01929 421777 to order some tempting Christmas gifts.
Old School Labs a Two-Stage Pre-Workout powder that is perfect for men, especially those who love the outdoors.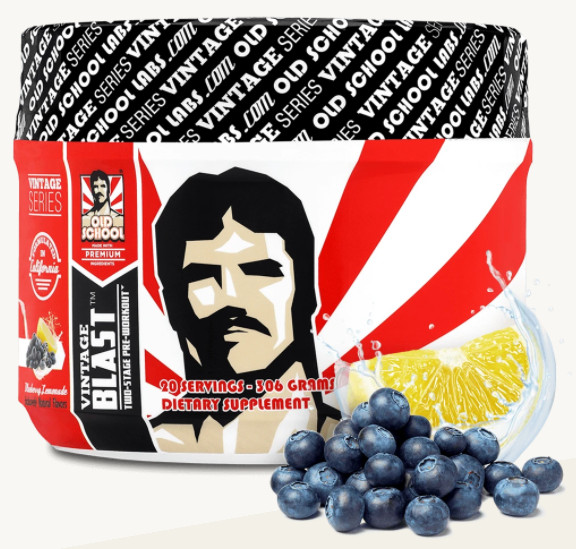 It increases strength and endurance, which in turn, helps them work out harder and for longer. Unlike other pre-workouts, its unique two-stage formula delivers steady energy and hydration. This means no crashing, no dependency, just powerful workouts from start to finish. Vintage Blast is by Old School Labs, a leading men's supplement company based in California.
You can learn more about Vintage Blast and Old School Labs here: shop.oldschoollabs.com/products/vintage-blast
New for 2021 'Moments' a Unique Exhibition of Modern Art
Moyse's Hall Museum, Bury St Edmunds 14 Feb – 30 May 2021
Bansky, Connor Brothers, Tracy Emin, Damien Hirst, Rachel List,
Bleck le Rat, Pure Evil and Kaws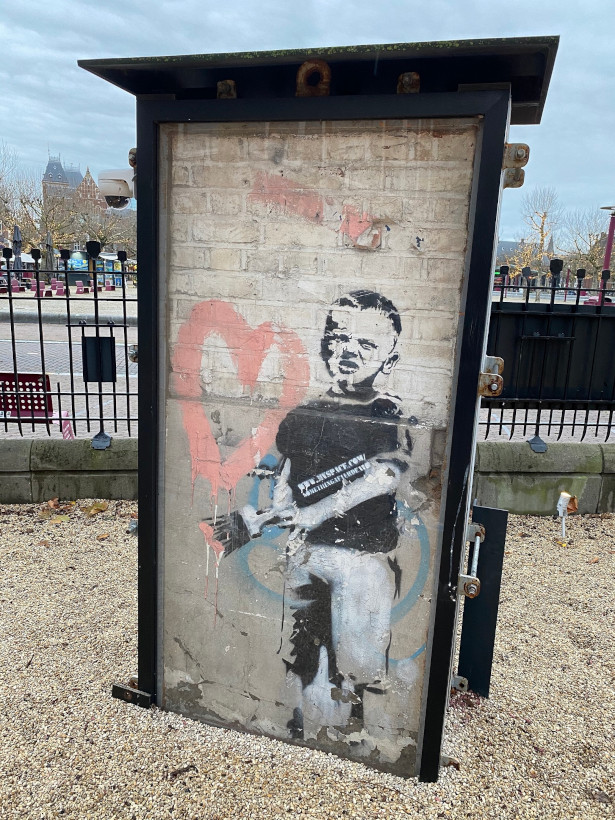 'Moments', a unique exhibition of works by some of the world's best-known contemporary artists is to be installed at Moyse's Hall Museum, Bury St Edmunds, Suffolk from Sunday 14 February until Sunday 30 May 2021. Run in association with Brandler Galleries, featured artists will include Banksy, Damien Hirst, Tracey Emin, Kaws, Pure Evil, Connor Brothers and Rachel List with both original artworks and prints.
Amongst the highlights will be a few artworks by Banksy, including his 'Heart Boy', which was originally painted on a wall in Islington, London in 2009, but has never been exhibited in the UK before. Some of the artworks and prints will be available for purchase.
The nationally important exhibition will be supplemented by a range of workshops, live art demonstrations, artist talks and pop-up activities themed around the concept of 'moments', some will be suitable for school and college students. These activities will take place at various locations around the town including The Apex entertainment centre. Where possible, 'Moments' will also link with local community art groups to offer workshops for all ages and levels of experience.
Art at Night preview with Rachel List
'Art at Night' a special preview on Saturday, 13 February between 5pm and 7pm will be attended by renowned artist Rachel List, who gained prominence during the first lockdown with her painting 'NHS Angel'. Rachel will be finishing a new piece of work for inclusion in the exhibition, which will be kept on permanent display at Moyse's Hall Museum. Tickets at £10 per person, including wine and canapes, will be offered on a first come first served basis. Book online via Moyse's Hall or What's On West Suffolk, or call The Apex on 01284 758000.
Admission into 'Moments' between 14 February and 30 May 2021 will be priced at £5 for adults, £3 concessions and children aged 5-16 years and £15 for a family (2+3). Moyse's Hall is open 10am-5pm Monday – Saturday and 12noon-4pm on Sundays.
Timed viewing slots of one hour must be pre-booked either online at www.moyseshall.org, in person at The Apex or by telephoning The Apex box office on 01284 758000. An optional donation per transaction will be put towards staging future events at Moyse's Hall; there will also be donation points around the galleries. Covid-19 measures in place at the time will be followed including social distancing, track and trace and the wearing of masks.
Don Q Gran Reserva XO (Puerto Rico's number one rum), is a super-premium rum blended with complex rums aged from 9 to 12 years in American white oak barrels plus solera rums aged more than 55 years. Re-introduced in fall 2020, Gran Reserva XO, previously known as Gran Anejo to Don Q fans, offers a nice balance taste with hints of baked apple, citrus fruits, and roasted nuts. The finish is warm and long with more smoky oak. Best enjoyed neat or in classic cocktails like the Manhattan or Old Fashioned.
Ideal for: Those deserving an extra special gift after a rough 2020, crack open the bottle and toast to a brighter and safer 2021!
SRP: $49.99 (750 ml bottle)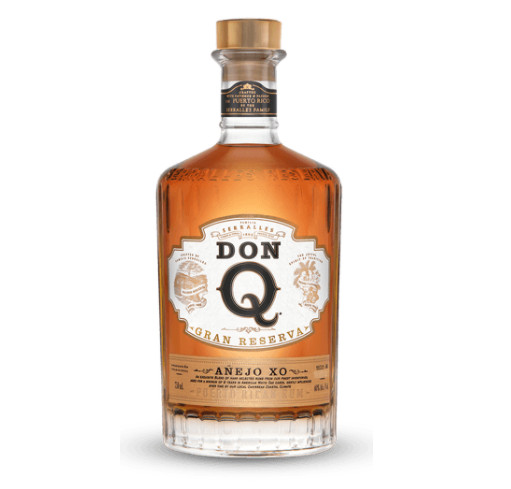 Don Q Reserva 7 is a bright and radiant aged Puerto Rican rum crafted from an exceptional blend of rums aged a minimum of 7 years in American white oak barrels. Rich in flavor and character, the special care and flawless craft that go into the creation of this rum make it the ideal companion at any gathering and makes a great "$25 and under gift" that will show your great taste + thoughtfulness.
Ideal for: Those you'd like to impress without breaking the bank. It could be your in-laws, parents, your best friend, a special colleague, or even your boss – a bottle of Reserva 7 makes a thoughtful gift that embodies quality at a reasonable price. It's also a great choice for the globetrotter in your life who may be missing the excitement of travel + exploring new places. A sip of this rum will definitely transport the recipients to the Caribbean this winter. So be sure to buy one for yourself as well!
SRP: $24.99 (750 ml bottle)
DON Q CRISTAL, unlike most clear rums, uses a multiple distillation system to produce a cleaner, more refined, and more delicate flavor profile. So a Cristal drink will be smoother than other clear rums. It's then aged for 1½ to 5 years in American white oak barrels to impart a hint of smoothness. So smooth, in fact, that you can substitute Cristal in traditional vodka-based cocktails, and most won't be able to tell the difference. Try it and see for yourself!
Ideal for: Your office white elephant gift exchange. Whether this year's fȇte happens over Zoom or in person, this will be the item at the end of the game that everyone's trying to nab (you can thank us later).
SRP: $13.99 – $21.99
Gift box brand, Foldsi.
foldsi.com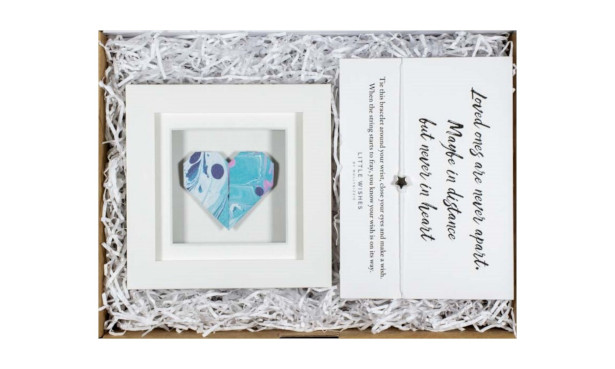 A range of pre-made, budget friendly gift boxes that are filled with jewellery, fashion accessories and homewares. Each gift box is designed around themes to make it easy to pick out the perfect gift for the receipient..
With the silly season kicking off today, and after the whirlwind of a year we've had, I hold no doubt that people are ready for a season of celebrations, family, food, and drinks.
This is why Gold Emotion, a Melbourne brand, has just released its Pure Gold Botanical Gin, packaged in a timeless bottle with edible, 24k Gold flakes that glitter like fairy-lights on the Christmas tree.
This Australian crafted unique Gin is available around the country and online, and is the perfect Christmas gift for all Gin-lovers and people who appreciate unique drinking experiences.
Australia's Newest 24k Pure Gold Premium Botanical Gin
Just in time for the season of celebrations and making people feel special comes Australia's newest distilled premium botanical Gin with a special touch. Pure Gold Gin by Gold Emotion Australia is a passionately crafted Australian botanical gin infused with 24k edible Gold flakes, which makes sipping this infusion an absolutely unique experience.
Pure Gold Gin is the perfect summer beverage served straight, on the rocks, with a dash of tonic, or as a core ingredient in cocktails that are sure to be the talk of any party or function. The timeless classic bottle design and clear label allow full visibility of the 24k Gold flakes as they dance and gleam in the 44% premium botanical Australian Gin crafted in Melbourne, Victoria.
Available at specialty Gin Bars and liquor stores around the country and online – 700ml bottle just $97 including free shipping and a uniquely designed gift box. https://www.goldemotion.com.au/product/pure-gold-gin/
Summer Recipe – The Golden Spritz
30ml Pure Gold Gin
30ml Elderflower liqueur
30ml Grapefruit Juice
A splash of bubbles
A dash of Tonic
Prepare in a big wine glass with ice and garnish with fresh cucumber.
Grumbalina has landed!
The first in a new series of children's books – Grumbalina and The Day Everything Changed was released this week, written by author Karina Fredericks.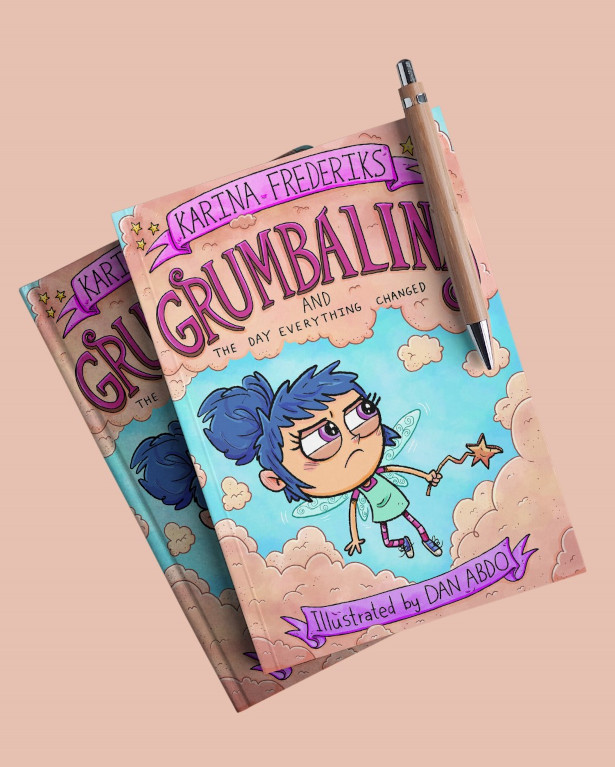 Grumbalina and her fairy friends live in the exciting world of Puff Town, where they learn about life, friendship and how to get along.
But it's not all fun and games as Grumbalina realises that summer is over and that has to go back to school where she struggles to learn her spells and doesn't have many friends. But everything is about to change very quickly…
A delightful and colourful new set of books aimed at children aged 4 and upwards, with fun illustrations and imaginative and relatable storylines.
RRP £8.99 but currently available with a special launch price of £5.99
Books and a range of new merchandise available from: grumbalina.com/ or follow @GrumbalinaOfficial on Instagram.
AVAILABLE NOW: CURRYS PC WORLD ANNOUNCES OFFICIAL LAUNCH OF CYBERPUNK 2077 GAME
Currys PC World, the UK's largest electrical retailer, are excited to announce that the wait is over for the highly anticipated release of Cyberpunk 2077. Fans can now get their hands on the game for just £49.99 here.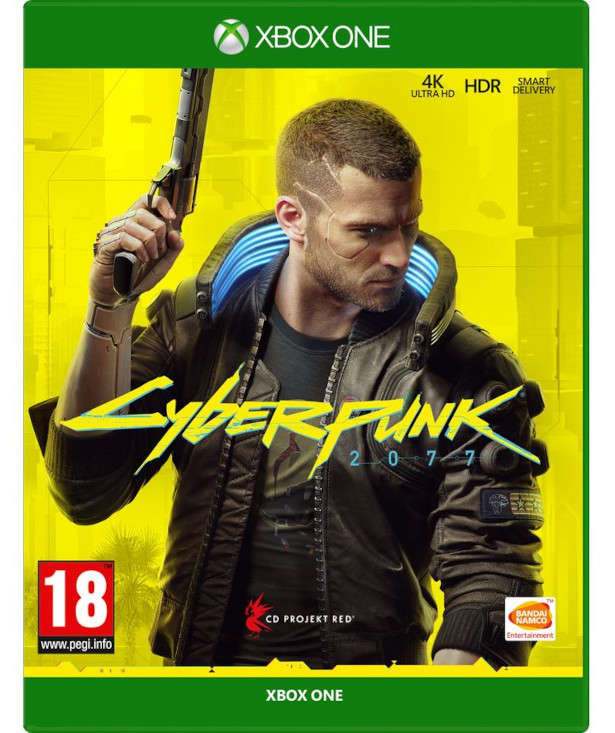 Cyberpunk 2077 is the latest game from CD Projekt Red, known for being the creators of the world-famous Witcher franchise. The game is set in the most vibrant and dangerous metropolis of the future – Night City – and has been specifically developed to have a fluid class system that allows players to improve their key strengths and move freely between classes for a full game playing immersive experience.
Nick Hayden, Head of Gaming at Dixons Carphone, says:
"We are tremendously excited to be stocking Cyberpunk 2077. Having a great pre order demand , we expect the game to be a complete sell out – especially with Christmas coming up. The game, which has been nearly a decade in the making, will take users on a superb immersive journey and is equipped with the latest graphics, drawing in gamers with its gripping design from the very start.
"I hope Cyberpunk 2077 players all over the UK are just as excited as we are for the launch of this game. Consumers wishing to purchase the new Cyberpunk 2077 game can do so from today by heading to our stores or online at www.currys.co.uk."
Santa at Home brings Christmas cheer to young patients around the UK
www.santaathomeofficial.com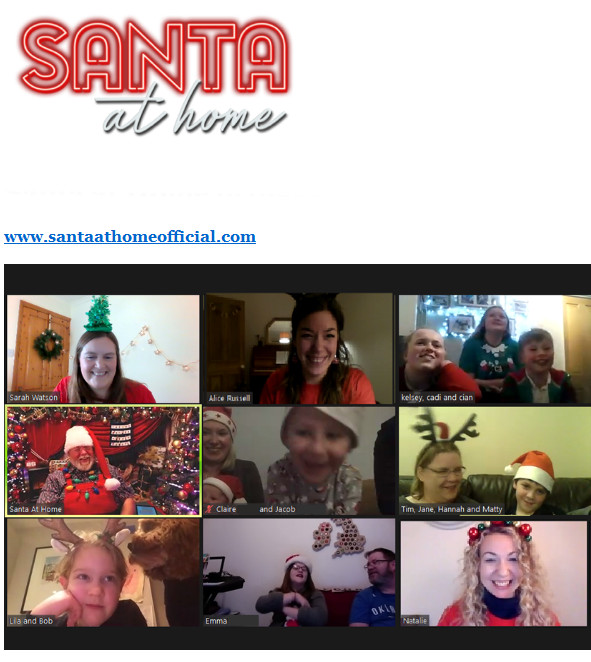 Young patients and their families meet Santa during a Brain Tumour Charity Santa at Home Official session.
Santa at Home official has partnered with two outstanding charities working with seriously ill children across the UK, The Brain Tumour Charity and Great Ormond Street Hospital Children's Charity (GOSH Charity), to spread some Christmas cheer among young patients, particularly those who may be unable to join their families at home this year.
From the producers of some of the UK's most prestigious Christmas events (Edinburgh's Christmas, Christmas in Leicester Square and Christmas in Trafalgar Square) and from Mr and Mrs Santa Claus (of Forest Drive, Reindeer Road, Lapland) comes a magical and unique online experience for children that is bringing some much-needed Christmas cheer at a time when we need it most.
Santa at Home gives children of all ages (and grown-ups!) the opportunity to meet Santa in a magical, unique and private Zoom session alongside their family and friends, live from the North Pole! And fear not, thanks to his mind-boggling memory, some elbow grease from the elves and some help from the grown-ups close to them, Santa knows everyone's name and what they want for Christmas!
Santa at Home has now also donated 10 voucher codes each to GOSH Charity and The Brain Tumour Charity, to allow some lucky families to enjoy this special moment with Santa for free over the festive season.
Some of the children who took part in the sessions commented: "I liked how interactive the experience was and Santa's jokes and puns."; "I liked that Santa knew all of our wish-lists." and "I liked that fact that he talked to us individually."
Sarah, mum of Cian, Cadi and Kelsey said: "The feedback from the children was amazing! Cian couldn't believe that Santa knew about the scooter on his list. Kelsey found it hilarious that Santa knew she wanted warm feet and the way he asked her if it was cold in Medomsley added to the amazement of the others… Santa knows where we live!! It was truly a magical experience for the children. Thank you so much for the opportunity to take part in this. The wonderful things you have arranged this year are starting make Cadi find all the positives in having a brain tumour."
All customers purchasing tickets for Santa at Home Official will be given the opportunity to add a £2 donation to support the vital work of The Brain Tumour Charity and GOSH Charity.
Ed Bartlam, Director of Underbelly, producers of Santa at Home Official said: "We're delighted to be able to support the vital work of these two brilliant charities. As we know, this year has had unprecedented effects on how families can meet, with those in hospital adapting to even more stringent regulations. At such a special time of year, it was important to us that Santa was able to bring some festive cheer to families and those supporting children affected by serious illness."
Sarah Watson, Senior Children and Families Officer at The Brain Tumour Charity, said: "The Santa at Home experience was incredible! It was so special that the families we support were able to come together and enjoy meeting Santa. So often children with a brain tumour diagnosis can feel isolated and miss out on experiences with their siblings and peers. This was a wonderful opportunity for them to join in with the fun.
"Underbelly have done a fantastic job of creating a very special way for children to meet Santa this year, and we are so thankful to them for their support."
The Brain Tumour Charity is the UK's largest dedicated brain tumour charity, committed to fighting brain tumours on all fronts; through facilitating research, providing support and driving campaigns. A large part of the charity's work is devoted to providing children and family services to those affected by the brain tumour diagnosis. The charity offers not only educational and practical resources but also organises events and runs support groups. To support The Brain Tumour Charity's work and explore their special range of Christmas cards, click here.
Great Ormond Street Hospital is one of the world's leading children's hospitals with the broadest range of children's healthcare specialists under one roof in the UK. Dedicated teams at GOSH work around the clock to find cures and treatments to ensure seriously ill children have the best chance of getting home to their families. And, for those children whose treatment needs to continue over the festive season, they try to make the hospital feel like a home from home.
Jamie Littler's Frostheart: Escape from Aurora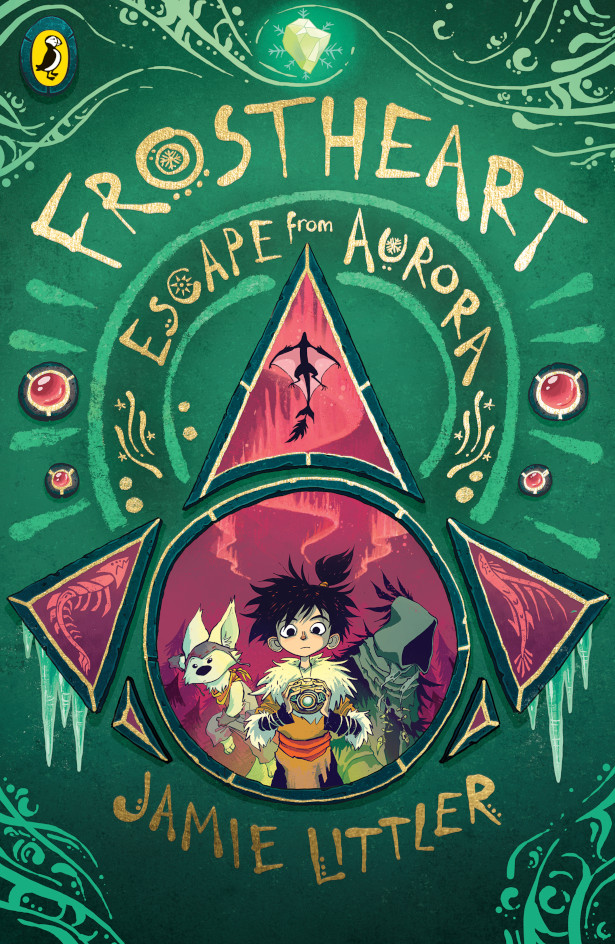 Full of adventure, Escape from Aurora is the highly anticipated sequel to Jamie's bestselling and Branford Boase shortlisted debut, Frostheart.
The mystical world of Frostheart expands ever further in this heart racing sequel full of dangerous quests, new strongholds and even higher stakes. Ash and the rest of the brave crew finally arrive at the majestic stronghold of Aurora. Ash can't wait to solve the next clue that will lead him to his parents but it's quickly clear that even Aurora isn't safe for Song Weavers and what they find is even more incredible than they could have imagined!
It is a magical and heart-warming tale about, identity, trust and friendship. With a stunning cut out double cover, the snow filled world of Frostheart would make a fantastic gifting item for children aged 8-12 this Christmas.
SAS star Ollie Ollerton partners with Kayak 4 Heroes in a new world first challenge for charity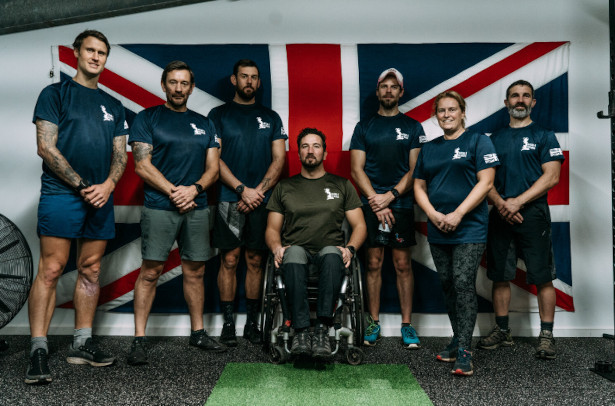 A world first challenge has been set by five incredible individuals who aim to complete the iconic British challenge of Land's End to John o' Groats by kayak as an adaptive team, in a bid to raise money for our nation's heroes. Former SAS Who Dares Wins DS, Ollie Ollerton who is also the founder of Battle Ready 360, has donated his time to host a goal setting speaker day and training session to the Kayak 4 Heroes team.
Hoping to raise over £100,000 for several charities, the Kayak 4 Heroes team are made up of individuals with injuries and disabilities and will embark on a 1,400 kilometre journey from Land's End in Cornwall to John o' Groats in Scotland. This adventure is scheduled for July 2021 and will see the team tackle some of the toughest waters in the United Kingdom to meet their end goal.
As well as having a goal to raise money for military charity; Armed Forces Para-Snowsport Team, the group are also looking to beat the current record held for completing the journey of 35 days.
To make this even more of a challenge, the team must work together to overcome their varying injuries that they received during their time as members of the military. This means it's incredibly important for them to receive the training, mentoring encouragement they need to push themselves to new limits.
Darren Edwards founder of Kayak 4 Heroes said: "The team and I were incredibly excited to not only meet but to have the opportunity to train with Ollie last week. We are extremely excited that Ollie would like to be involved with the Kayak 4 Heroes expedition and very much look forward to having him as part of the team."
A journey close to Ollie's heart
As a member of the Special Boat Service (SBS) and canoes being widely used in his own selection process, this challenge resonates with Ollie on a very personal level.
Due to the demanding nature this challenge will have both physically and mentally on the group, Ollie hopes with his years of motivational speaking and training, that he can build resilience and energy by setting goals for the team and act as a mentor to help them overcome this incredible feat.
"I want to assist these men with their healing journey by helping them to unlock new potentials with their physical and mental health. I think my no-nonsense, yet empathetic approach will contribute greatly towards the mentoring of these brave individuals."
From pushing through pain tolerances to rewire their attitude towards their disabilities, to forcing them to challenge and push themselves further than ever before, Ollie's involvement will work towards the teams healing and recovery process.
Inspired by a small selection of 'lifeline' kit that the special forces would take when conducting operations in an old ammunition liner, Ollie has donated a key piece of training kit, the Battle Box, to each of team member to ensure training facilities at home.
Moreover, he will also be taking part in a length of course in a bid to show his support for the campaign and motivate the team mid-way through the challenge.
A journey of healing, self-development, and teamwork
After experiencing various break points in his personal life, such as surviving a freak childhood attack, run-ins with the law as a teenager and rebelling against a broken home, Ollie has suffered with anxiety and depression. However, by working with various charities including StrongMen and mentoring the Kayak 4 Heroes team, Ollie is able to benefit from this experience whilst helping others on their own journeys.
"When a team are taking on a challenge such as this, it's important that they form a close-knit bond in order to succeed. I want to make sure these men share a positive outlook as they face this challenge to better be able to support one another and utilise teamwork as one of their most important skills."
This will be a highly emotional yet incredibly rewarding experience for all of those involved, and the hard work from the team will help to gain the essential donations that are needed to provide support our nation's heroes.
To find out more about this event, visit the Kayak 4 Heroes website and donate to the cause today. You can also listen to their podcast on the Splash Cast available on Apple, Amazon and Spotify now.
Watch the full video here: vimeo.com/487877218
The Great Outdoors With Plum Play.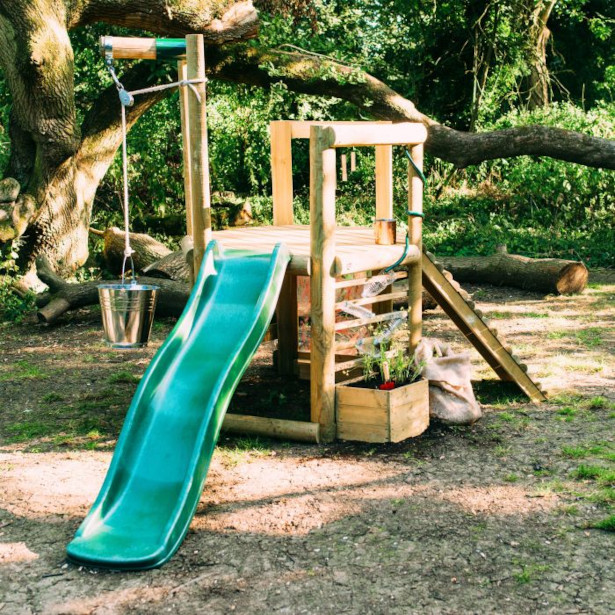 The Plum® Discovery Woodland Treehouse is for natures little ambassadors. It encourages children to embrace nature as they explore the world around them. As they climb and slide children can enjoy the great outdoors and get a little messy.
With a built-in mini garden little one can create their very own eco centre. Plant, water and tend to the sprouting buds and flowers with the pail and pulling rope. It comes with garden tools to help children become keen gardeners.
The Plum® Woodland Treehouse combines active and educational play all year round. Children will interact with nature as they discover wildlife hiding in the garden, engaging in active play as the seasons change. The Treehouse is great for learning all about mini-beasts, plants and nature. The treehouse has a see-through, easy-clean screen for painting, complete with paint brushes and mixing pots.
The Discovery Woodland Treehouse encourages physical development as children climb and slide. Ideal for exploring the great outdoors and loving nature in your own garden.
The Discovery Woodland Playhouse costs £399.99 from PlumPlay.co.uk
Handmade soy candles might fit in nicely.
aura-home.co.uk.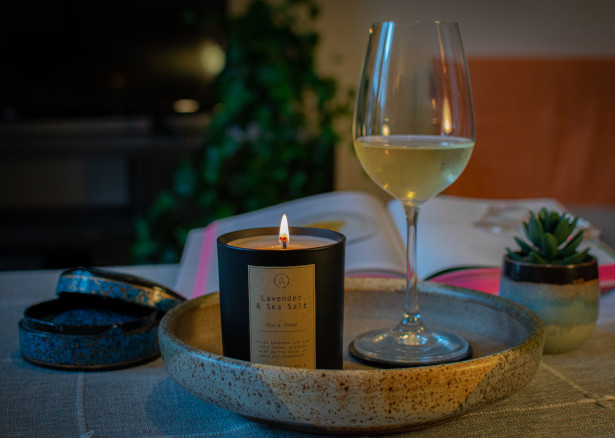 If you're looking for a masculine scent, our Cedarwood & Geranium candle would work really well or if you're looking for a crowdpleaser our Gingerlily & Ylang Ylang one always goes down a treat.
More than 400,000 people took part in Veganuary earlier this year, and even more are expected to take on the challenge in 2021.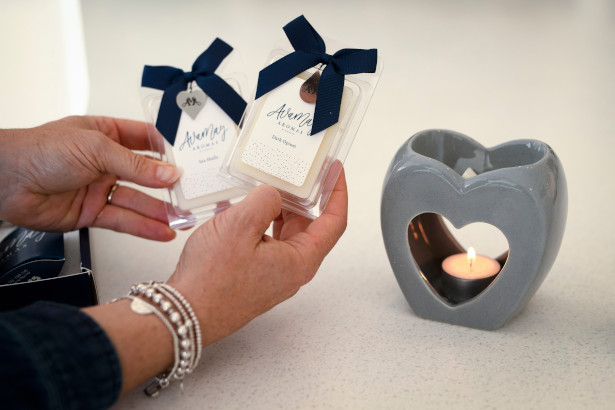 But it's not just meat-free alternatives that the ethically-conscious are interested in. From faux fur and leather to cruelty-free makeup and vegan homeware – it's a movement which shows no signs of slowing down.
And if you're looking for the perfect sweet-smelling must-have for your Veganuary hot-list, look no further than Ava May Aromas! Its luxurious range of hand-poured scented wax melts and candles are all cruelty-free and vegan – and smell simply divine.
Founded by young entrepreneur Hannah Chapman, 25, at her parents' kitchen table in 2018, Ava May Aromas has gone on to amass an army of fans, including Instagram's queen of clean herself, Mrs Hinch.
With fragrances inspired by popular designer perfumes and familiar scents, and prices starting from just £2.50 for a single wax disc or £5 for a wax melt pack, Ava May Aromas products are an affordable touch of luxury. To see the full range, visit www.avamayaromas.com
The Relaxing Candle – Lavender, Bergamot & Lime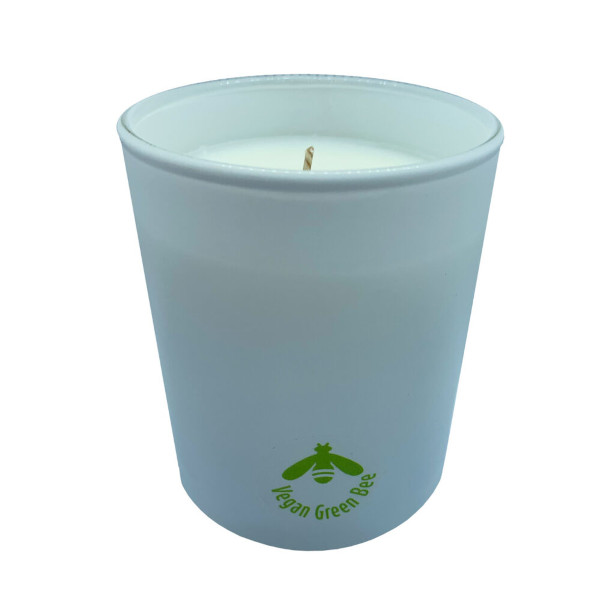 Sit back and take a moment with The Relaxing Candle – Lavender, Bergamot & Lime. Handmade from the finest, sustainable soy wax and premium essential oils, our candle range is 100% vegan, non-toxic and cruelty-free. Create your own spa atmosphere with the mellow accords of Lavender, the cascading waterfall of Bergamot and the cool citrus notes of Lime. This is a bespoke candle unique to Vegan Green Bee which has been lovingly prepared and hand poured in Hamble, Hampshire.
Grey glass recyclable container. Wick and glue both vegan. 20cl candle. Burn time approximately 25 hours.
www.vegangreenbee.com/product/lavender-bergamot-and-lime-soy-wax-candle/
Price: £18
Company: Vegan Green Be
The best gifts for guys this year
12 Days of Christmas Deals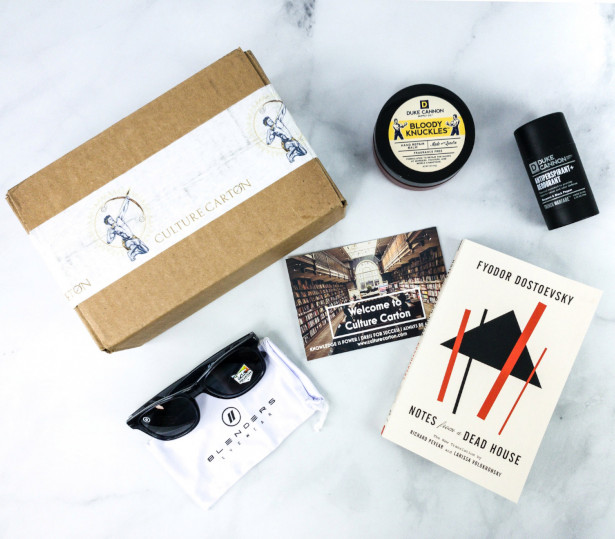 12 days – 12 deals – 12 ways to save
We're offering our subscribers and followers a new deal every day for the next 12 days!
This holiday season we're stepping things up with 12 days of Christmas deals. A new deal every day. The best part? We'll let you know ahead of time what they're going to be. So pay attention to your inbox to stay up to date on all of the deals
December 10th 2020
DAY 1: Save 35% Off Your First Month Of Any Subscription
Use code DAY1 to save 35% off the first month of any Culture Carton Subscription.
Use code DAY1 to save $25
Upcoming Deals
These are the next 4 days of deals! The codes are only good on the day of the sale so prepare accordingly. We'll be reminding everybody on social media as well. So make sure to give us a follow.
DEC 11 – 40% Off All Watches – Code DAY2
Use code DAY2 to save 40% off any and all watches in our store.
DEC 12 – 30% Off All Leather Goods – Code DAY3
Use code DAY3 to save 30% off any and all leather goods in the store.
DEC 13 – Free Essential Box With Any Standard Subscription – Code DAY3
When you sign up for any Culture Carton subscription you get a free essential box – a $35 value!
DEC 14 – 30% Off All Sunglasses – Code DAY4
Use code DAY4 to save 30% off any and all sunglasses in our store.
Culture Carton – The Best Gift You Can Give In 2020.
CULTURE CARTON
2503 E Allegheny Ave,
PHILADELPHIA PA 19134 United States
Oakland Coffee Works is an american company, committed to making the absolute best cup of coffee that's both environmentally and socially responsible.
These values are what the company founders, the band Green Day, have used as the bedrock of growing a company that's fueled by love, just as much as caffeine.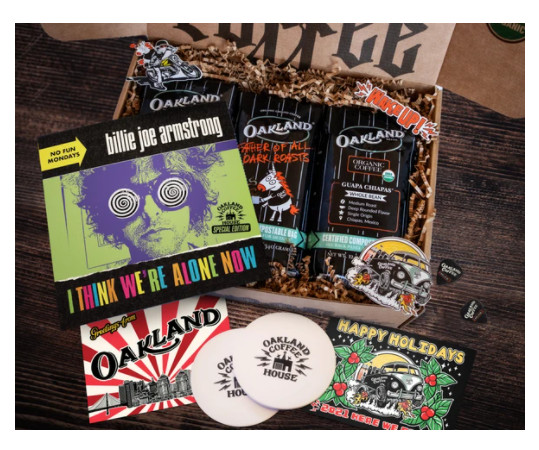 Organic, handpicked and fairly traded. The collection of carefully curated coffees are organically grown, handpicked, and fairly traded. The beans are from small organic farms primarily in high altitude regions of Central and South America, selected for their incredible taste with uniquely sweet, chocolatey flavors minus the acidity and bitterness. The result, after being slow roasted, is a smooth taste with an undeniable bold flavor.
Personally 'crafted' by the band. The shockingly smooth coffee is no accident; it is a product of countless experimentations, often personally conducted by Green Day band members, Billie, Mike, and Tré — sometimes in their own kitchens! It all started because they were underwhelmed by third wave coffee trends, which lean towards a very light, bitter roast. Anyone who appreciates a classic, dark, yet smooth cup of coffee can relate to this trio of hardworking artists who were moved to make great coffee out of necessity. Whether it was late-night lyric writing, rehearsing, or performing, their days and nights have always been fueled by coffee.
Sustainable. Oakland Coffee has been relentless in the pursuit of sustainable practices. All of the coffee bags, single-serve pods, and mother bags are plant-based and certified compostable by the Biodegradable Products Institute. This feat of having first-of-its-kind packaging has made Oakland Coffee the first coffee company in the U.S. to exclusively sell certified municipally compostable pods and bags of coffee.
A Gift List Must & How Quarantine Sparked a Vinyl. This year marks the debut of the first-annual Oakland Coffee Holiday Bundle Series available online. Among the series is an exclusive to Oakland Coffee Works' New Subscriber Vinyl Bundle that includes a Special Limited Edition 7" translucent electric pink vinyl of Billie Joe Armstrong's No Fun Mondays. Starting in March and continuing through the early months of the COVID-19 outbreak, Armstrong began recording covers of classic rock songs each Monday, titling the series and subsequent compilation album, No Fun Mondays. The weekly recordings were released on YouTube for Green Day fans, the broader music community, and anyone looking for a musical experience while self-isolating at home.
There are many other gift bundles all with interchangeable coffee varieties for every favorite brewing preference and taste profile. There are whole bean, ground, and single-serve cup options available. Read the details about all the bundles and ordering information on Oakland Coffee.
The Naughty List Paperback
by Thomas Conway

Award-winning book that recently earned acclaim from the prestigious Next Generation Indie Book Awards! Thomas Conway's book is the winner of the E-Book: Fiction category in the 2020 Next Generation Indie Book Awards, the world's largest book awards program for independent publishers and self-published authors. A modern take on our favorite Christmas traditions, The Naughty List will take you on a worldwide adventure to save the most popular holiday in the world.When Santa Claus does not show up for the annual Macy's Thanksgiving Day Parade, the North Pole is thrown into chaos. The elves were not made for this type of treachery, so they turn to the Naughty List. Starting with number one; a team of children are recruited to devise a plan to rescue Santa and save Christmas. They will utilize traditional Christmas magic and set sail for adventure and redemption.Follow these intrepid youngsters as they unite the world in their desperate attempt while proving that their naughty actions do not define their nature.
Holiday Sparkle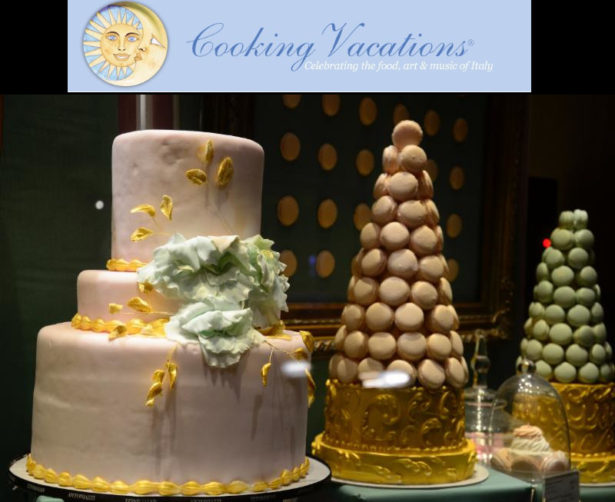 Celebrate Opening Day
At Our New Artisan Shopping Corner
&
Christmas Cooking Class Set For
Sunday, December 13
Positano Lemons, December 20;
Cooking Tuscan Added for January 3
Christmas Trees Bologna 2014
Buon Natale – Happy Christmas
We are happy to share with you our new market. Showcasing our favorite artisans in our new Artisan Shopping Corner, filled with Cooking Vacations extra virgin olive oil (lemon, rosemary and chillipeper) along with handmade gifts from Italy. We believe in tradition and the golden -hands of artisans who keep beautiful crafts alive – we hope you do too. Each item is handmade in Italy and comes wrapped in a beautiful gift package with sparkle festive ribbon. The shipping for some items is on its way from Italy and due to delays we will have it in a few days – and in that case we can always send a gift card for the item.
For Online Shopping go to
www.cooking-vacations.com/online-shop/
Tie On Your Apron &
Join My Family In
Italian Christmas Cookie Baking Class
Sunday, December 13 at 3pm
On Sunday, December 13 we'll be mixing, rolling, baking and tasting delicious Italian Christmas cookies with my Mom Marie Lucia. Rino and me will share our Prosecco and Lambrusco pairing notes too. Celebrate the holiday season and learn how!!!
Sunday is also Santa Lucia's Festival Day, and we'll share this saint's story with you.
For Online Cooking Classes, go to
www.cooking-vacations.com/online-italian-cooking-class/
At Cooking Vacations we always have something new and delicious for you!
INTRODUCING YOUR NEW FESTVIVE FAVORITES FROM IDEALFIT
IdealFit Protein and Collagen Boost, In Three New Seasonal Flavors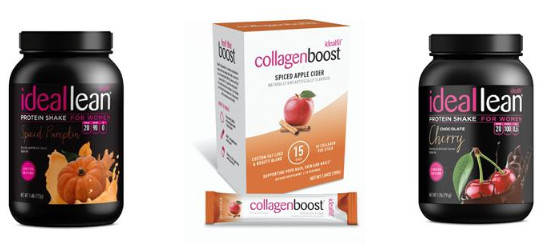 IdealFit has launched limited edition Spiced Pumpkin protein, and Chocolate Cherry Protein, with 20g of whey isolate protein per serving. At just 90 and 100 calories respectively, both additions contain zero sugar, and are available now, in 30 serving containers.
Meanwhile, Collagen Boost, IdealFit's collagen-infused vitality drink, is now available in Spiced Apple Cider. At just 15 calories, each sugar-free serving contains 1g of collagen, while added B vitamins, caffeine and a custom blend of CLA, L-Carnitine, and Raspberry Ketone support a healthy metabolism and provide energy1, for a guilt-free boost on the go – just add water.
IdealFit Spiced Pumpkin Protein
RRP: $49.99
Spiced Apple Cider Collagen Boost
RRP: $39.99
IdealFit Chocolate Cherry Protein
RRP: $49.99
Available online now at Idealfit.com
Limited Edition Cheeky CuddleELF is the perfect finale for your family's Elf on a shelf shenanigans!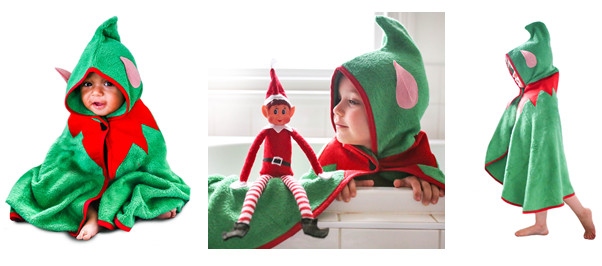 Family loved brand Cuddledry is bringing some Christmas cheer to homes all over the UK with their brand new Limited Edition bamboo 'CuddleELF' Toddler Towel. Made with their signature blend of pure cotton and naturally soft (and sustainable) bamboo towelling, this ethically made, long lasting gift is sure to delight the little ones in your life this festive season.
With the huge popularity of 'Elf on the Shelf' this year, why not reward your child for good behaviour with a little delivery of their very own elf towel on Christmas Eve. As a final 'Elf on the Shelf' challenge, you could hide the naughty elf in the bathroom clutching a wrapped up elf towel for your child to find? They will love acting out the mischievous elf activities at bathtime on Christmas Eve!
The adorable cheeky elf themed towel features a pointy hood, red and green cloak, and all important elfin ears!
Cuddledry towels are world renowned for their quality, being 60% more absorbent than cotton towels and with an incredible lasting silky softness, perfect for young skin.
The Limited Edition CuddleELF Toddler Towel is available now for £27.99 from www.cuddledry.com, and can be personalised with your child's name to make it extra special. Suitable from walking age to 3 years.
To view the whole collection or to find out more about the brand visit www.cuddledry.com
Gold – the ultimate gift.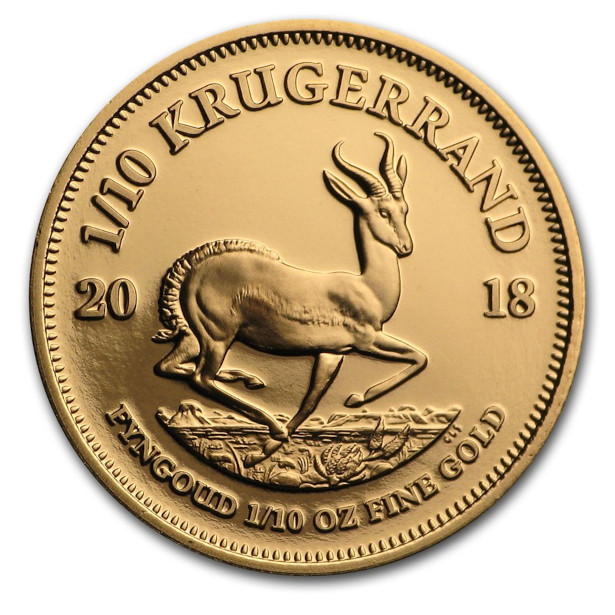 Who wouldn't mind waking up on Christmas morning to find a gold coin or collectable at the bottom of their stocking?
Rael Demby CEO of The South African Gold Coin Exchange & The Scoin Shop, says "getting gold from Santa is winning the Christmas stocking jackpot! Gold coins and collectables offer a safe store of value, are a currency hedge, combat inflationary concerns
and are moveable."
Maybe this year a masked and sanitised Santa will add a 1/10 Krugerrand to your stocking or under your tree. "A commitment to incremental investment in gold is a positive habit to create, and it is never too soon to get started. Santa is onto a good thing with gold coins and collectables," adds Demby.
The internationally acclaimed Krugerrand is the most widely held and actively traded bullion coin in the world, with over 60 million sold. It is the easiest way for people to own and trade gold. Krugerrands are subject to price changes due to market volatility.
1/10oz Bullion Krugerrand R 3,650.00
Available from: www.scoinshop.com
The South African Gold Coin Exchange was established in 1972 and is backed up by 12 branches of The Scoin Shop as well as an online shop www.scoinshop.com.
Look out for The Scoin Shop in the following upmarket shopping malls Brooklyn Mall, Sandton City, Walmer Park, Eastgate, Rosebank, Somerset West, Mall of the North, Gateway, Liberty Midlands Mall, The Glen, Pavilion Mall and Canal Walk.
HOT OFF D*FACE BOTTLE SELLOUT – BECKHAM REVEALS NEXT ARTIST COLLABORATION, BRADLEY THEODORE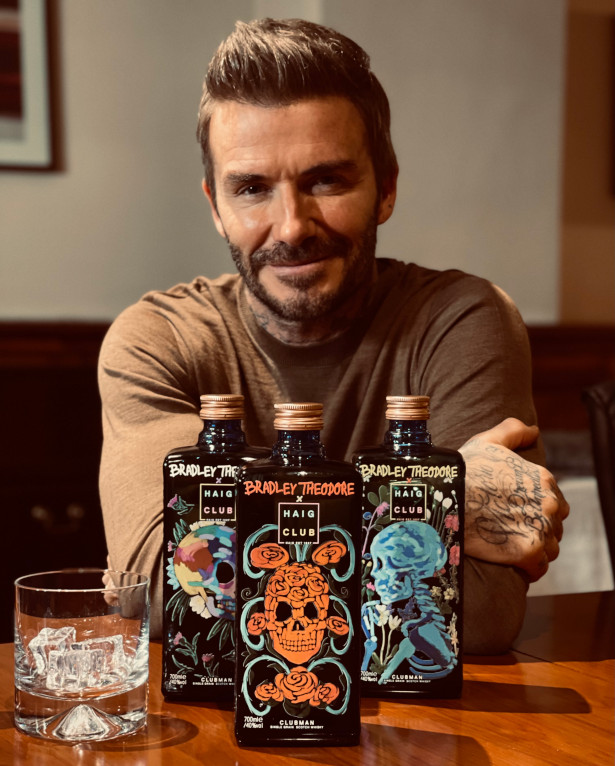 From 8th December, three limited edition Haig Club Clubman bottle designs will be available for purchase for just £49.99 each at haigclub.com
With pieces usually selling for thousands of pounds, Haig Club is providing fans of Bradley Theodore and Whisky, with a rare opportunity to own an exclusive piece of his work
Previous limited-edition Haig Club Clubman bottle designs made in collaboration with D*Face sold out in under an hour
Bradley's bottles are the perfect gift, just in time for Christmas
8th December, London. Following on from the success of their collaboration with D*Face, which sold out in under an hour, Haig Club is releasing a second run of limited-edition bottle designs with Miami-based artist Bradley Theodore. The Scotch Whisky brand, which was born in partnership with David Beckham, has teamed up with Bradley to create three exclusive bottle designs available from 8th December for just £49.99 each at HaigClub.com.
Bradley is giving the iconic blue Clubman bottle an entirely new spin, as he brings his famous, colourful skeletal designs to the bottle front. Usually reserved for pop culture legends and fashion royalty, this is the first-time that designs of this kind have been printed onto a whisky bottle. Each of the three designs features a different take on Bradley's well-known skulls, including multicoloured, red and blue versions, providing something for all Whisky fans this Christmas. But with only 3,000 bottles available, they are likely to be snapped up quickly, so people will need to act fast in order to nab their favourite.
Bradley gained notoriety within the art world after painting the streets of New York with his now instantly recognisable skeletal designs. These days he resides in Miami and his artwork can be found across the globe, from 10-foot murals on the streets of New York, Tokyo, and Milan, to sold-out solo exhibitions in London. Haig Club chose Bradley as the perfect collaborator for their second limited-edition launch as he has carved his own path with his unique designs and truly embodies the brand ethos of 'making your own rules.'
This collaboration is a continuation of the desire of Haig Club to show up in unexpected places and bring the Scotch Whisky category to new audiences. By working with Bradley, the brand aims to show the versatility of the liquid, whilst making the Whisky spirit and the world of art more accessible. Haig Club is passionate about giving its fans more of these rare and exciting opportunities through their newly launched direct to consumer website, HaigClub.com. Watch this space as Haig Club continues to partner with a variety of artists, both established and up-and-commers, to bring more in the series of limited-edition bottle designs to the site.
Bradley Theodore, Global Visual Artist said: "I'm so excited to showcase my artwork on the iconic blue Haig Club bottle. Their "make your own rules" ethos mirrors my own, and I'm so proud to partner with them this holiday season. I can't wait for fans to see not just one, but three different designs I created. Happy gifting!"
DJ Hageman, Global Brand Director for Haig Club said: "Following the sell-out success of our first artist collaboration, we're excited to bring these three incredible designs from Bradley to Haig Club fans. We are thrilled to be launching these one-of-a-kind opportunities through HaigClub.com, especially head of the festive season. Hopefully we can provide some people with the perfect gift for their loved ones this Christmas."
David Beckham, Haig Club Brand Partner said: "This great project is all about collaborating with artists who have unique styles to see what they can bring to Haig Club. It's been really fun to see how these talented creatives bring their imagination to life on the iconic blue bottle and we're excited to share this next design from Bradley with Haig Club fans."
— Pantone Colour of the Year 2021: Ultimate Gray & Illuminating in 5 Interior Styles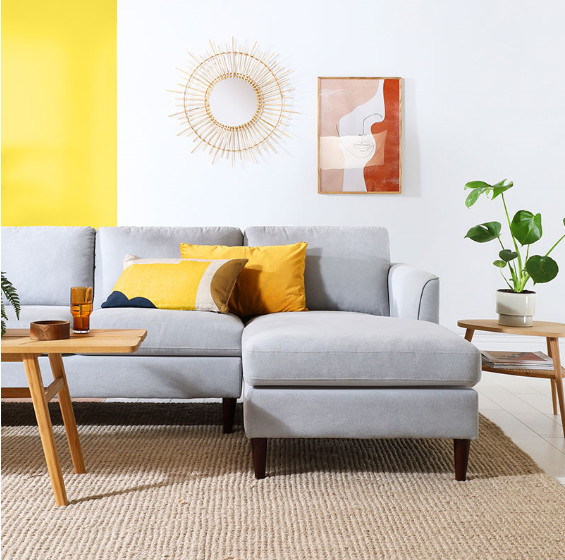 Warming and optimistic but also practical and comforting, the Pantone Colour of the Year 2021 highlights two colours that demonstrate strength and positivity.
Rebecca Snowden, Interior Style Advisor at Furniture And Choice (FurnitureChoice.co.uk), shares 5 interior style ideas on how to use this aspirational combination in the home.
1. Mid-century inspired living space
Hayward Dove Grey Plush Fabric L Shape Corner Sofa – RHF – £599.99 – www.furniturechoice.co.uk
Design a thoughtful and stylish mid-century inspired living space by pairing Ultimate Gray and Illuminating to get a timeless and uplifting palette.
"Start with a grey sofa as a grounding base. Look for a structured profile with gentle curves and raised, tapered feet that are hallmarks of the style," advises Rebecca.
Harlow Light Grey Fabric 2 Seater Sofa – £469.99 – www.furniturechoice.co.uk
Introduce accents of Illuminating through accessories like pillows and artwork.
Fun, thematic pieces like a sunburst rattan mirror can also help to visually brighten the space.
"Grey is reassuring and perennial, and when paired with Illuminating in a mid-century style space, it results in a warm and inviting palette full of charisma," Rebecca says.
2. Sunny coastal vibes in the bedroom
Bergamo Solid Oak Wooden Double Bed – £349.99 – www.furniturechoice.co.uk
Cheerful and vivacious, Illuminating is a warm yellow imbued with sunny goodness for a positive boost in the bedroom. Pair with the soothing tones of Ultimate Gray to get a breezy and relaxing, sunny coastal style.
"An oak wood bed, especially one with a slatted headboard, instantly channels a coastal vibe. Stick to a light palette with white, Ultimate Gray and Illuminating for a simple and sweet scheme to keep warm weather feels going long after summer," she advises.
Accessorise with natural materials like jute or rattan, linen, wool and fresh flowers. And to play up the coastal look, consider having beach-themed art or pillowcases with a striped pattern.
3. Bright & creative home office
Milton White 120cm Dining Table – £149.99, Pendle White Dining Chair – £59.99 – www.furniturechoice.co.uk
When used in a home office, the Pantone Colour of the Year 2021 combination of Ultimate Gray and Illuminating is practical and thoughtful, but also optimistic and inviting.
"The bright hue of Illuminating is energising and brings clarity – a helpful quality in a space where you need to focus," explains Rebecca. Meanwhile, Ultimate Gray acts as a calming counterpart, grounding one in the moment and encouraging feelings of composure, steadiness and resilience.
"If it's a bit challenging to find a bright yellow chair, one idea is to get a white wooden one and paint it yourself as a fun DIY," suggests Rebecca.
Ensure sufficient lighting and decorate with live plants to freshen up the space; greenery can also help to soothe tired eyes.
4. Fresh & modern industrial style dining space
Perth Light Grey Leather Dining Chair – £69.99 – www.furniturechoice.co.uk
For a fresh take on a modern dining room, introduce Ultimate Gray in the form of an industrial dining set. Then, accent the space with Illuminating for a zing of energy and brightness.
"A concrete dining set is a stylish way to bring the colour to life, while also highlighting its sturdy quality of quiet assurance," says Rebecca.
"Keep decorations to a minimum, as is characteristic of the style, and focus instead on bringing in thoughtful pops of Illuminating. Fresh flowers in a minimal vase or displaying lemons in a bowl are some ideas."
5. Calm & serene open plan kitchen
Croft Painted Grey and Oak Dining Table and Bench with 4 Bewley Grey Velvet Chairs – £599.99 – www.furniturechoice.co.uk
The aspirational and hopeful qualities of the colour combination is enhanced when bountiful natural daylight is available. Even when used in smaller doses, the two tones create a calm and serene space.
"Both the Pantone colours work amazingly well with an oak dining set too. Their warm undertones resonate with the wood's warmth to create a soothing and inviting feeling," Rebecca says.
Maintain the airy palette with small touches of Ultimate Gray and Illuminating while playing up texture – the contrast between fresh flowers, natural oak and velvet chairs bring a sensual richness and add depth to the space.
5 foods for that'll boost your winter workout with Ollie Ollerton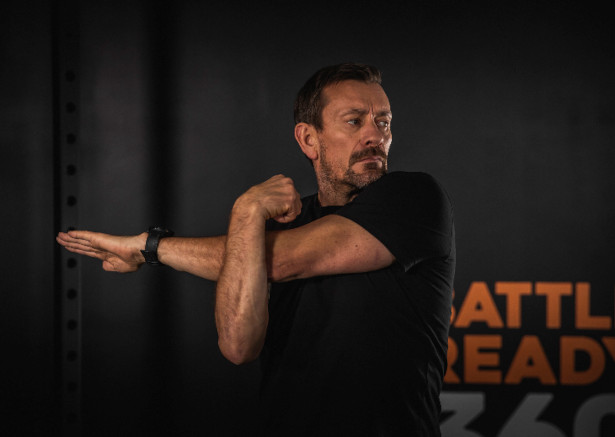 Whilst exercising keeps you fighting fit, it should also go hand in hand with food and nutrition. You need to fuel your body with the right foods, especially during the cold, winter months.
And ex-Special Forces soldier and founder of Battle Ready 360, a fitness, wellbeing and nutrition subscription programme, Ollie Ollerton explains why food can help fight off unwanted flu's and viruses.
Nutrition isn't just about eating a healthy, balanced diet, particularly at this time of year – it is much more than that. And whilst that is incredibly important, we are now well into flu-season on top of a global pandemic, so you need to incorporate a number of other foods into your diet to help keep you on top of your game.
Here are five foods that can help boost your immune system, which will in turn, keep your workout in check.
Turmeric
Turmeric is recognised for its number of seriously impressive health benefits and one we should all use much more often than we do.
Famously, it is known for its anti-inflammatory and healing benefits, but more recently, the spice has been recognised for its positive impacts on the immune system, too – which is exactly what we could all do with a bit more of right now.
In fact, research has shown that turmeric boosts immune cell activity, enhances antibody responses and most importantly, helps regulate a healthy immune system.
Packed full of antioxidants, turmeric can be added to your diet in many ways. But to really feel its benefits and to get the very most out of it, it's best to consume it alongside black pepper as some nutrients in turmeric are not well absorbed naturally.
Ollie's top tip: Sprinkle on top of smoothie bowls.
Ginger
It's distinct taste and fragrance adds character to dishes, but its benefits to the immune system are why ginger deserves a place in your daily diet.
Ginger has long been used in traditional and alternative medicines. It contains a natural oil called gingerol, which gives it its medicinal properties, including anti-inflammatory and antioxidant effects.
As well as this, ginger has been known to ease cold and flu symptoms, such as a sore throat and relieve nausea, which we are all more susceptible to at this time of year.
Ollie's top tip: Add to hot water and lemon.
Yogurt
Something many of us will have in our fridge already, yogurt is packed with various minerals and vitamins, such as calcium, protein and B vitamins, all of which are vital for general health and wellbeing.
Many yogurts are filled with vitamin D, which has been known to reduce the risk of catching illnesses such as the common cold and the flu.
But those with high probiotic contents are also beneficial to the immune system. Yogurts can also help to reduce symptoms such as inflammation, infections and gut disorders.
Ollie's top tip: Add fruit or granola.
Kale
Kale has long been hailed for its health benefits. This leafy dark green vegetable can be added to any meal for the perfect health kick.
Some of the biggest benefits of kale come from its high iron, potassium and vitamin K contents, which promote general wellbeing.
Kale is also rich in vitamin A, which is what gives it such high immune boosting properties and is key for a functional and fighting immune response. The human body cannot produce the vitamin itself and must be absorbed through diet, so eating foods such as kale is particularly beneficial.
Ollie's top tip: If you're not keen on the taste, add to smoothies or soups.
Sunflower Seeds
Often overlooked or forgotten about, sunflower seeds are packed with nutrients that not only fight off infections, but also maintain a healthy immune system and regulate responses.
Sunflower seeds also contain vitamin E and zinc, which also plays a number of vital roles in the body, including maintaining a healthy immune system. Zinc can be lost when exercising so ensuring it is kept topped up through diet is vital for ensuring a strong immune system.
Ollie's top tip: Add to smoothie bowls or salads.
Those are just five foods that can help boost our immune systems. And with the current coronavirus pandemic still ongoing, it is more important than ever before to ensure that we are as healthy as can be.
These foods will also help aid our workouts, keeping us energised and better equipped to exercise.
For more nutrition tips, tricks and advice, be sure to download the Battle Ready 360 app on IOS or Android and start your 14-day
free trial.
Baby Nails is an innovative and multi award-winning safe filing solution invented by a British Mum out of the necessity for her own baby as she struggled to care for his nails.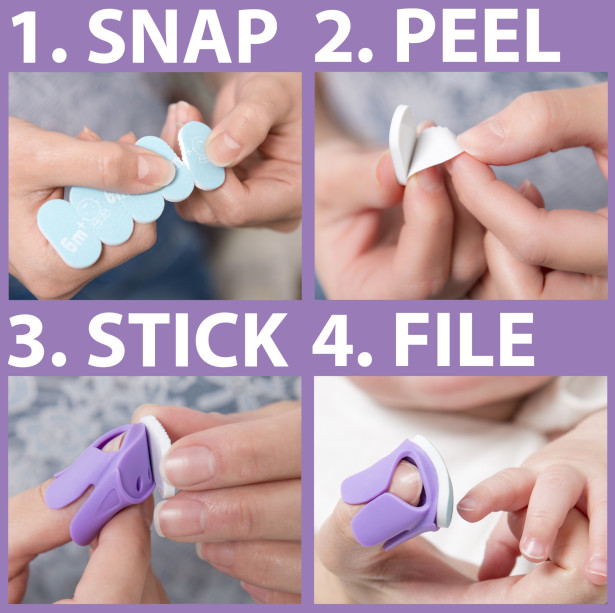 With a clever wearable design, you can feed, cuddle or even read to your baby whilst filing their nails keeping them happy and relaxed. Baby Nails is all that is needed for continued care of your baby's nails from birth keeping everyone scratch free.
New-borns' nails grow so fast and can be incredibly sharp too, as they do not yet have control of their arm, hand, and finger movements they can scratch themselves badly. In the first few weeks after birth, filing is recommended to keep babies nails short and clean and will avoid any accidents nipping your baby's skin. Filing is therefore the safest method and Baby Nails will help to smooth and shape the nail and prevent scratching.
Just 4 simple steps to safe and easy filing. Simple take one of the SNAP-off nail files, PEEL off the back layer, firmly STICK the file to the Thumble and FILE away.
The idea for our wearable Thumble is that you always have your hands free, a must have for all new parents. There is no nail file to drop, it remains with you no matter what you need to stop to do. It has a flexible fit and a hole at the front for longer nails, making it comfortable to wear.
Website: www.baby-nails.co.uk
Social media handle FB and Insta @thethumble
Instagram: www.instagram.com/thethumble/
Facebook: www.facebook.com/thethumble
DISCOVER MAGNET'S STUNNING NEW RANGE OF KITCHEN COLOURS THIS WINTER
KITCHEN RETAILER LAUNCHES NEW COLOURWAYS FOR DECEMBER
Magnet has launched a brand-new selection of kitchen colourways this winter, offering a beautifully curated selection of designs. Whether you prefer a sleek, contemporary space or a charming, traditional style, these refined, on-trend shades offer versatility to suit any style or space – and create a haven for you and your family this winter.
Pebble
Our newest neutral, Pebble is a beautifully understated shade that reimagines classic neutral tones and harmonises with the growing trend for warmer matts – particularly in painted-effect finishes and soft furnishings. Alongside the continued trend of grey interiors, there's an emerging trend for warmer, more inviting shades, such as Pebble, Truffle Oil and Cashmere. The simplicity of Pebble brings endless adaptability to your own, personal kitchen styling – pairing particularly effortlessly with natural elements and luxe modern accents – so that every Pebble kitchen is bespoke to you and your family.
Tatton Pebble
From £2,340*
Tatton Pebble is the most affordable of Magnet's Shaker style kitchens and comes complete with a smooth, matt finish which is perfectly blended with Pebble's muted tones. For a luxurious feel, opt for a Minerva Calcutta White worktop to create an opulent, yet understated home. This carefully curated design is only enhanced by the panelled doors and smooth, painted-effect finish featuring across the Tatton range.
Tribeca Pebble
From £2,752*
Tribeca Pebble exudes sophisticated charm through the clean lines of its Shaker style doors, which creates an understated modern feel without sacrificing traditional features and timeless elegance. The versatility of this kitchen and the mellow undertones of the Pebble colourway, means that customers can tailor the design to suit their own personal style through their choice of accessories and accents. Similarly to Tatton, Tribeca Pebble comes complete with a smooth matt finish.
Dove Grey
Muted palettes continue to prove popular in the home as they enable layered spaces to look sleek, rather than cluttered. Magnet's bespoke Dove Grey shade is a minimal, calming tone which creates an airy elegance in any space. The simplicity of this colourway creates a breathable room and will beautifully fill a kitchen of any size.
Winchester Dove Grey
From £2,626*
Winchester Dove Grey is the perfect modern country design with Shaker style doors and a subtle woodgrain texture. The bespoke Dove Grey shade is cool toned to give your home a wintery feel, yet light enough to create an airy atmosphere in the summer months, meaning your kitchen will be functional and fashionable all year round. The new Dove Grey colourway has reimagined Magnet's best-selling Winchester range and looks particularly stunning in a dual toned kitchen. Pair with mixed metallic accessories and marble accents to create the ultimate on-trend yet traditional kitchen.
Nova Grey
Nova Gloss Grey
From £2,068*
Nova Gloss Grey is a new addition to the Nova range, offering Magnet's most affordable slab door kitchen in an exciting new high-gloss option. The Gloss Grey colourway can be perfectly paired with gold accents and matching accessories, as well as statement tiling and bold pops of colour. Produced using 16mm cut and edged board, this kitchen can be coupled with warm greys, cool whites and accents of marble to create a tailored look.
Whether you're looking for classic farmhouse charm or ultra-modern sophistication, the Magnet Winter Sale has an extensive collection of striking designs to suit you and your family.
*Pricing based on 8 model R2A furniture only
Great combinations for three-print discount offer
Brilliant comic trios
15% off your purchase when you buy three standard prints. Just choose your three prints and the 15% will automatically be deducted at checkout.
These are some suggestions of print combinations which it seems to me work well:
– The most beautiful fighter aircraft: – The Spitfire silhouetted
– The runners' runner: Alf Tupper, the Tough of the Track
– A Beano trio: Dennis, Gnasher and Minnie in closeup
– The national game: Oor Wullie plays football
– The right profile: Dennis the Menace, Asterix and Alf Tupper
– The best of beasts: Thelwell's ponies, dogs and horses
– Two wheels good: Oor Wullie on his bike.
– United by design: Asterix, Dennis the Menace and Popeye
Follow this link to buy >> thecomicartwebsite.com
Jinx – backed by Will Smith!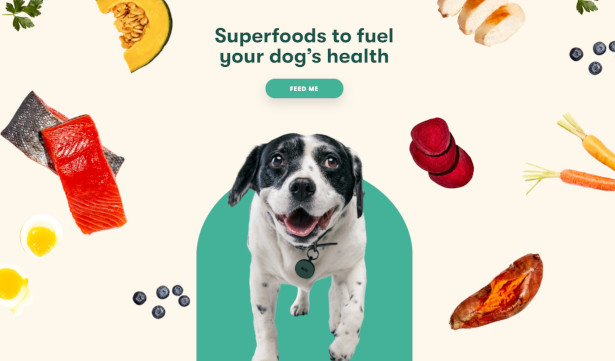 Jinx, a healthy dog food brand backed by Will Smith, Michael Strahan, and many other celebrities that want only the best for their four-legged family members.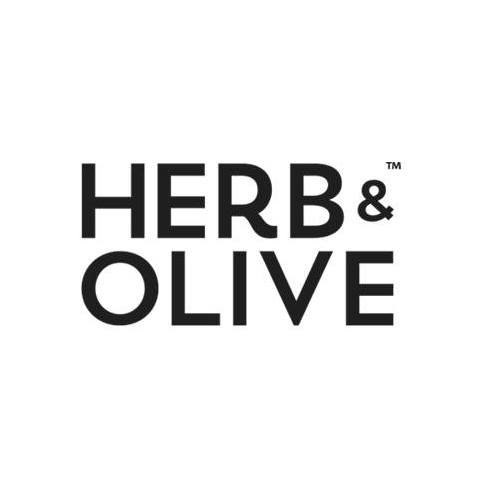 Herb & Olive
Specialty organic California extra virgin olive oil www.herb-olive.com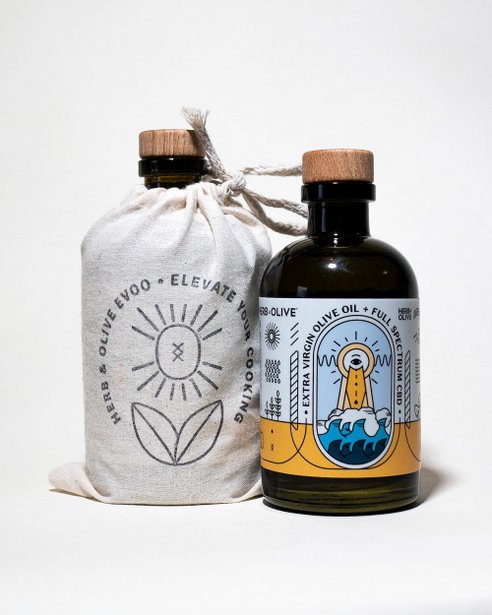 Super high quality organic extra virgin olive oil products, some of which are infused with whole hemp CBD. The tableside olive oils are a great pairing for any meal and winding down the day. Als making an organic extra virgin olive oil (without CBD) and one infused with whole hemp CBD.
All of their products are made with organic extra virgin olive oil grown on a family farm in Northern California. The whole hemp CBD is grown and extracted (without chemicals or harsh solvents) in Northern Oregon. All of their packaging is sustainable, and the olive oils taste delicious. They are currently offering both products in a gift package for 30% off! They are doing the same deal for their CBD options
Herb & Olive
Product Option 1: CBD infused organic extra virgin olive oil
• Only the finest ingredients isn't just a saying, it's our entire ethos. There's no coincidence why chefs and home cooks tell us this is the best olive oil they've ever tasted. Our farmers put a lot of love into the olive trees, care for the olives all the way through extraction. Herb & Olive is sourced organically in Northern California from a family-owned farm. Enjoy as a cooking or finishing oil on any dish or sauce, such as: chimichurri, hummus, salad dressings, drizzled on soup, cooked with eggs or eaten by the spoonful! Herb & Olive is olive oil you can feel good about.
Product Option 2: Organic extra virgin olive oil (without CBD)
• "This is the first CBD I've ever felt" is something we hear over and over. We use the same Organic Extra Virgin Olive Oil from our cooking products as a base for our therapeutic products. We use whole plant CBD that's grown organically, biodynamically and regenerative farmed in Northern Oregon. This is a beautiful farming practice that keeps the land healthy and nutrient dense. We NEVER used chemicals or harsh solvents when extracting CBD. Enjoy as a finishing oil on any dish or sauce, such as: chimichurri, hummus, salad dressings, drizzled on soup, or eaten by the spoonful! Herb & Olive is olive oil you can feel good about.
Website URL: www.herb-olive.com
Instagram: @herb.olive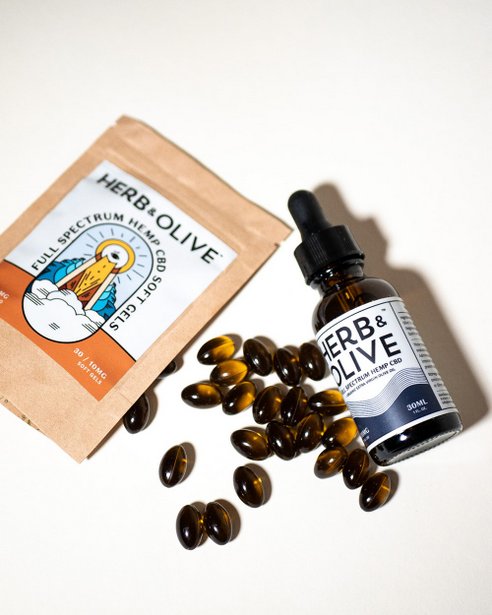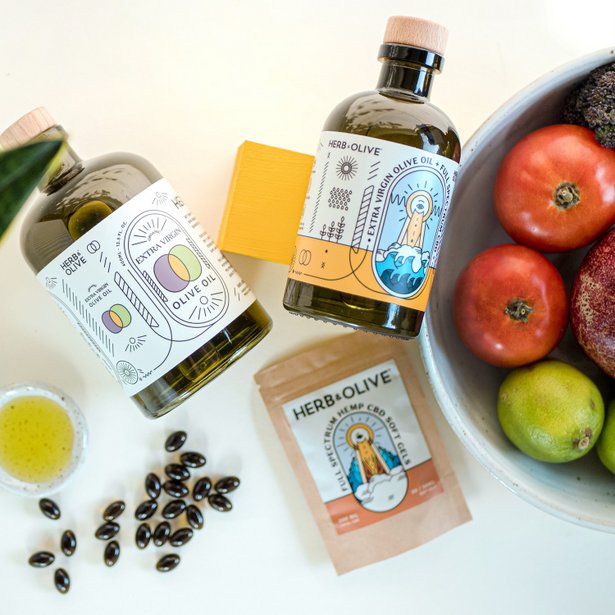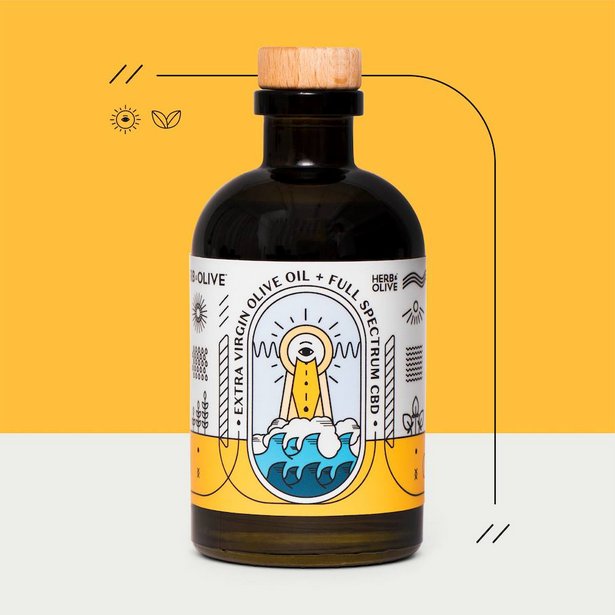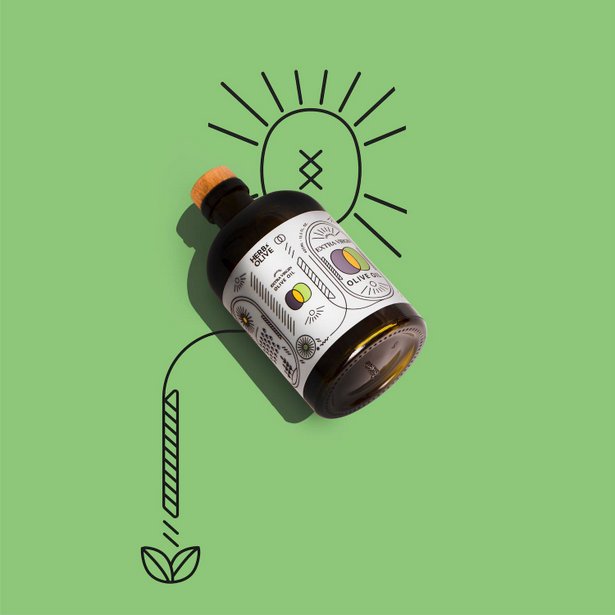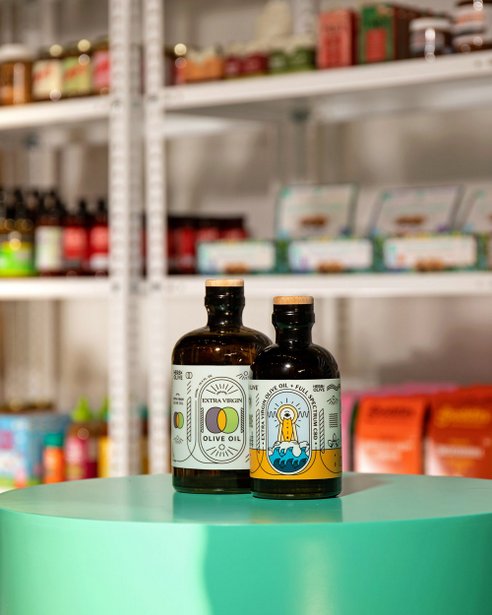 Marina's Kitchen Snack Sticks… Delicious Nitrite Free Snack Sticks that make a delicious last minute gift. www.circlebranchpork.com
KETO friendly Bacon Snack Stick Sampler
You're in for a real treat. Order this sampler and get all of Big John's favorite Keto friendly snack sticks. In this protein packed order you'll get 1-Bacon Snack Stick, 1-Bacon Jalapeno Snack Stick, and 1-Pineapple Pork Snack Stick. And like all of Big John's meat sticks they're free from nitrites, sugar, corn syrup and gluten. Order your mouth-watering sampler today!
• Full ONE OUNCE Sticks unlike "the other sticks". No High Fructose Corn Syrup, No Red Dye, Preservatives or Sodium Benzoate. Only the good stuff goes into these delicious Bacon Meat Sticks!
• Paleo Friendly Bacon Meat Sticks with NO Added Nitrates or Nitrites. You can use then on the Whole 30 Diet. A great source of healthy fats which are near perfect for your keto diet.
• Gluten Free, Dairy Free and MSG Free Bacon Pork Meat Stick. We do not add any hormones or use antibiotics
• Low Carb, Low calorie, High in Protein Bacon Meat Stick.
• 5 g of Protein, 90 calories, NO Carbs, NO Sugar, 170 mg Sodium
• 1 g of Sugar in the Hawaiian Snack Stick
• 100% American made in Missouri
Marina's Kitchen
Visit them www.circlebranchpork.com
Follow at:
Facebook at www.facebook.com/circlebranchpork
Twitter at www.twitter.com/circlebpork
Instagram at www.instagram.com/CircleBranchPork/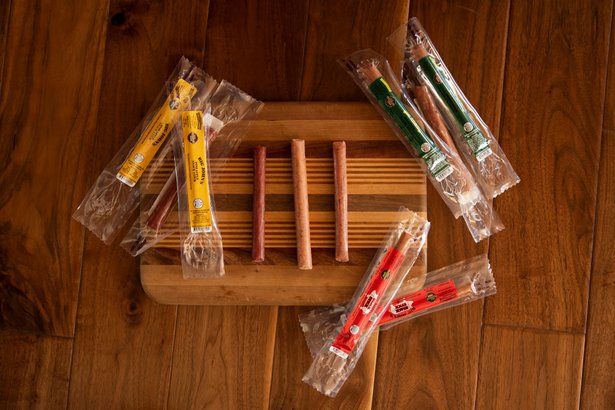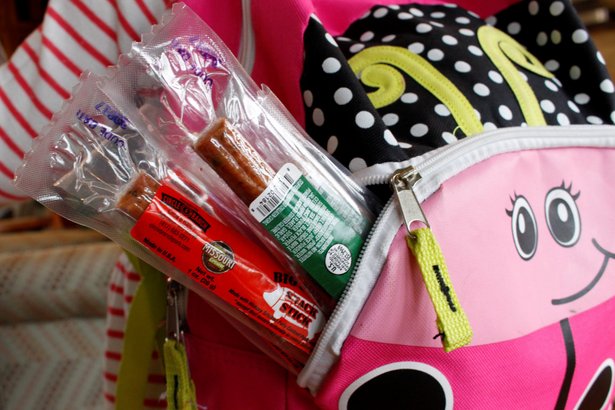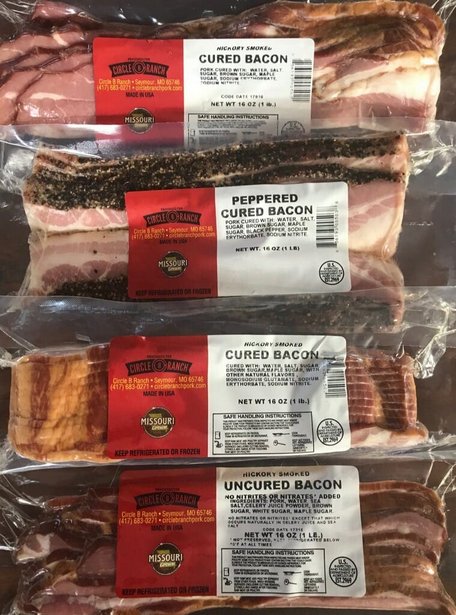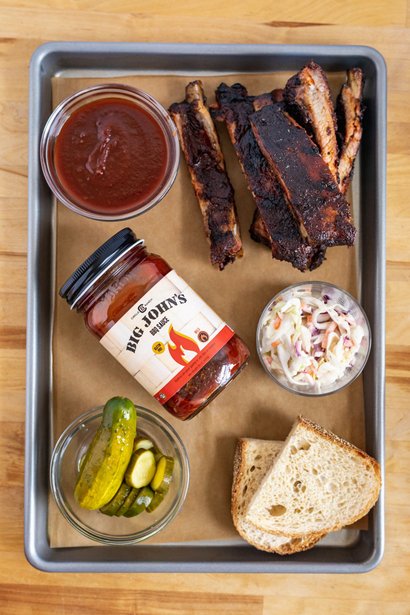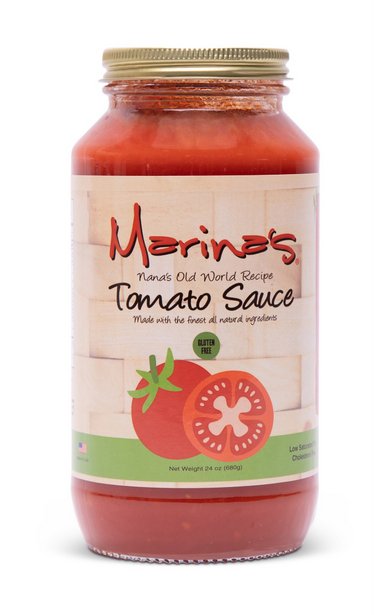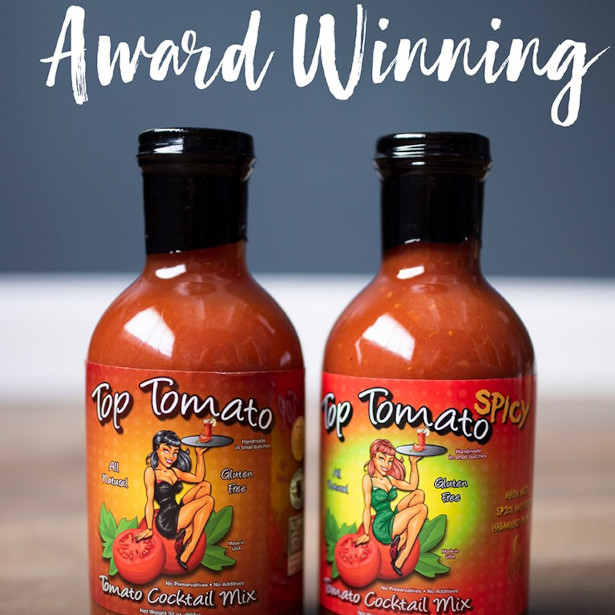 Making beautiful, silk scarves to make every woman look and feel wonderful!
difiorenewyork.com
Original artwork turned into luxurious silk scarves.
Crafted by fine artisans in Italy.
Huan, a company that makes smart tags to keep pets safe from going missing.
www.gethuan.com/product/huan-smart-tag-hanging-tag/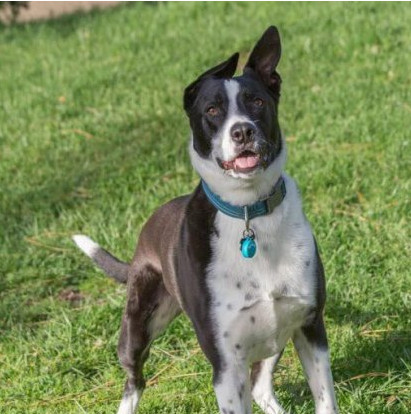 Huan Smart Tags make it easy to find your pets should they go missing. Simply attach a Smart Tag to your pet's collar and instantly track their location using our smartphone app. Our Bluetooth-enabled Smart Tags are designed to suit any lifestyle and any pet. They are lightweight, durable and water-resistant and come in dozens of eye-catching designs.
www.gethuan.com
Unique Burrow Seven Fundraising Campaign celebrates first of many milestones
£50,000 donation is given to the MND Association. It is expected to be the first of many large donations the Burrow Seven team will make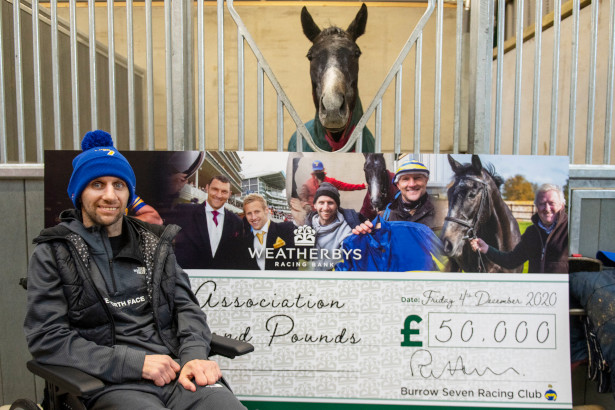 In November of this year Rob Burrow and former teammate Barrie McDermott announced the launch of the Burrow Seven fundraising campaign. The unique initiative, unlike any other charity fundraising event in the UK, invited the public to become a member of the exclusive Burrow Seven Racing Club to raise money for the MND Association.
Members of the Burrow Seven Racing Club get to experience the drama and excitement of owning a very special thoroughbred racehorse, named Burrow Seven. The three-year-old grey gelding has a fantastic pedigree and a highly promising racing career ahead of him.
One month on from the launch of the campaign and Rob and Barrie are back in Leyburn, North Yorkshire, meeting Burrow Seven again and handing over a large cheque for £50,000 to the MND Association. It is expected that this will be the first of many large donations the Burrow Seven team will make as more people sign up to become members, and the horse's lifetime winnings will go direct to the charity also.
Rob Burrow comments: "I'm really delighted by the success of the Burrow Seven campaign. It's raised loads of awareness about MND and it's great to be back at the stables one month on celebrating how much money the campaign has raised. I'm really humbled by the whole experience, and by all of the many fundraising events that have been happening recently. Thank you to everyone that's supported Burrow Seven."
Phil Hawthorne is the founder of Racing4Business. He conceived the original idea for Burrow Seven: "I'm really proud to be here today handing over £50,000 to the MND Association for Rob. The beauty of what we've achieved over this last month is that we have a engaged community of members who are all eager to follow Burrow Seven's racing journey and learn more about MND along the way."
Barrie McDermott, ambassador for the campaign, comments: "We've got members from New Zealand, Australia, China and the States and have attracted over 20 corporate partners. I see this as just the beginning of this brilliant fundraising adventure."
Rob was accompanied at the year today by his wife Lindsey who met Burrow Seven for the first time. She says: "I've heard so much about Burrow Seven that's it's great to finally meet the horse today. He is a beauty, and has such a sweet nature. I can't wait for the kids to meet him too."
The £50,000 donation was handed to Jenn Dodd the Regional Fundraiser for MND Association in Yorkshire, Humberside and the North East.
Jenn says: "Burrow Seven is such a unique fundraising idea and the Motor Neurone Disease Association is so proud to be the beneficiary. Of course, we are all really excited to see how Burrow Seven fares when he starts racing."
"The support the Association has received from the Rugby League and racing community since Rob Burrow shared his MND diagnosis this time last year has been incredible. Rob and his family have raised so much awareness for this brutal disease and inspired thousands of people to give generously or set up their own fundraising challenges."
"It is only thanks to this kind of generosity that the MND Association can continue to invest in world-leading research which, we all hope, will lead to significant breakthroughs uncovering the causes and potential treatments for MND, giving hope to Rob and the 5,000 people in the UK currently living with this brutal disease."
Burrow Seven lives and trains at Jedd O'Keeffe's training yard in Leyburn, North Yorkshire. He is currently building up his fitness on the gallops and hopes to have his first competitive race in the New Year. Members of the Burrow Seven Racing Club get to follow Burrow Seven's journey via regular updates about the horse's performance and upcoming fixtures. They will also receive updates about progress being made in the field of motor neurone disease research.
One eager member of the Burrow Seven Racing Club is Sarah Perry. Sarah is a fine art portrait artist who specialises in pencil drawn animal portraits. She heard about the Burrow Seven campaign on local TV and got in contact with the team with an offer of support. Sarah has sketched a beautiful portrait of Burrow Seven which has been framed. The portrait will be auctioned off to charity next year and a series of limited edition prints will be available for purchase too. Sarah met Burrow Seven, Rob, Lindsey and Barrie at the yard on Friday Dec 11.
Sarah says: "When I learned about the Burrow Seven Racing Club I immediately wanted to get involved. I became a member but also wanted to extend my support through a free portrait of the horse. I was sent a selection of photos of Burrow Seven, but today is the first time I have met him. I am really pleased that I've captured his likeness. He is a beautiful horse. I have no doubt he will have great success on the jumps."
You can follow Burrow Seven on Twitter and Instagram
To become a member visit www.burrowseven.com
FIVE HACKS TO HELP YOUR IMMUNE SYSTEM STAY FIT FOR PURPOSE (Wassen)
Personal wellbeing and self-care are at the forefront of the nation's minds as we prepare for a challenging winter ahead. Why not think of your immune system as your own personal army!
Here are five positive changes you can make this season…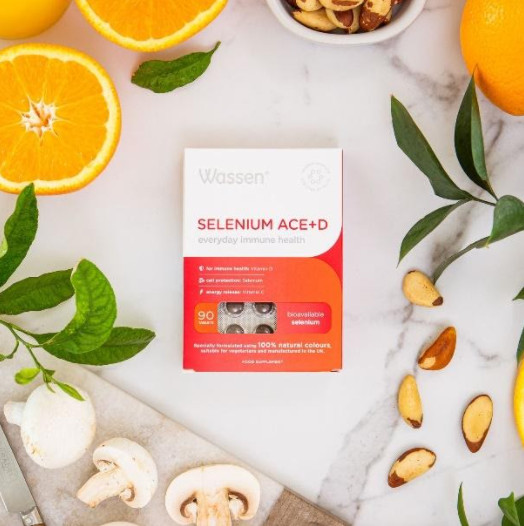 1. Make food choices for immune support – Supporting your immune function with the right vitamins and minerals from your diet is the first port of call for all of us, including the young, old and those with busy lives. Research has shown the essential nutrients that help achieve a healthy functioning immune system include:
Vitamin D – Vitamin D contributes to the normal function of the immune system. In addition, the UK Government have now recommended that adults and children over 5 years old supplement 10µg vitamin D in the winter months. Sources of vitamin D include oily fish, red meat and egg yolks.
Selenium – a mineral that is important for a healthy functioning immune system. A recent review in 2015 indicated that selenium amongst other beneficial vitamins is a safe addition to help support the immune system. Selenium is found in Brazil nuts, tuna, pork, beef, chicken, tofu, whole wheat pasta, shrimp/prawns, and mushrooms.
Vitamin A – a nutrient important for a healthy immune system. Ensuring you have a good variety of highly coloured vegetables such as sweet potatoes, carrots or spinach can help make sure that you have enough Vitamin A.
Vitamin C – Make sure you eat plenty of Vitamin C rich foods such as oranges, strawberries, kale and kiwis to ensure you hit not only your five-a-day but get enough Vitamin C to help keep your immune function healthy.
Vitamin E – A important lipid-soluble antioxidant and one of the most effective nutrients known to protect your cells from de-stabilising oxidative stress. Good choices for Vitamin E include nuts e.g. almonds and seeds e.g. sunflower or pumpkin plus green leafy vegetables.
2. Reduce Toxins – such as smoking and alcohol. The immune system is a highly evolved series of defences against external organisms and internal toxins and is a system constantly on red alert. By overloading it with unnecessary environmental toxins you could overwork your immune system.
3. Increase exercise which helps flush unwanted debris and bacteria out of our lungs and airways. The lymph system is a network of small vessels which drag damaged cells back to lymph glands in the neck, armpit or groin, these can get bigger when the immune system is triggered and immune cells are produced. This transport system relies on physical movement, so make sure you take regular exercise and/or movement, whether this is daily walking with the dog or a yoga session. The NHS recommend adults aged 19-64 should do at least 150 minutes of moderate intensity activity a week or 75 minutes of vigorous intensity activity a week.
4. Improve Sleep – Poor sleep can affect your immune system. Without sufficient sleep, your body doesn't get the chance to recharge ready for action. Look at your bedtime ritual to see how you can improve it.
Stop screen time up to an hour before bedtime to reduce visual stimulation.
Take a bath and read a book to relax
Declutter your bedroom to create a harmonious and relaxing environment.
Try Lavender oil on your pillow to help encourage restful thoughts.
5. Take a supplement packed full of vitamins and minerals for healthy immune function.
If you are feeling like a little extra reassurance – a good start is to look for a supplement such as Wassen's Selenium ACE+D, £11.99 packed full of Vitamins A,C and D3 along with minerals Zinc and Selenium. Selenium is central to a healthy working immune function and helps to protect cells from oxidative stress. Wassen Selenium is from Enriched Yeast, a highly bioavailable form of Selenium.
1: www.nhs.uk/conditions/vitamins-and-minerals/vitamin-d/%20%20
2: academic.oup.com/advances/article/6/1/73/4558052%20
3: www.ncbi.nlm.nih.gov/pubmed/27902485%20
4: www.ncbi.nlm.nih.gov/pubmed/31759072%20%20
5: medlineplus.gov/ency/article/007165.htm
6: www.nhs.uk/live-well/exercise/
7: www.sleepfoundation.org/articles/how-sleep-affects-your-immunity%20