Walwater Gifts… the Christmas gift Basket Specialists!
Gift baskets with fine brands of gourmet products and wines.
For more than 10 years, Walwater Gifts is known as one of the best gift suppliers in Europe. They efficiently deliver uniquely designed gifts PERFECT for any occasion, holiday and also event.
All of their gift baskets are perfect for everybody.
Gift Baskets can be ordered from either of their websites
sendgiftsineurope.com
giftsineurope.com
Christmas Appreciation with Moët & Chandon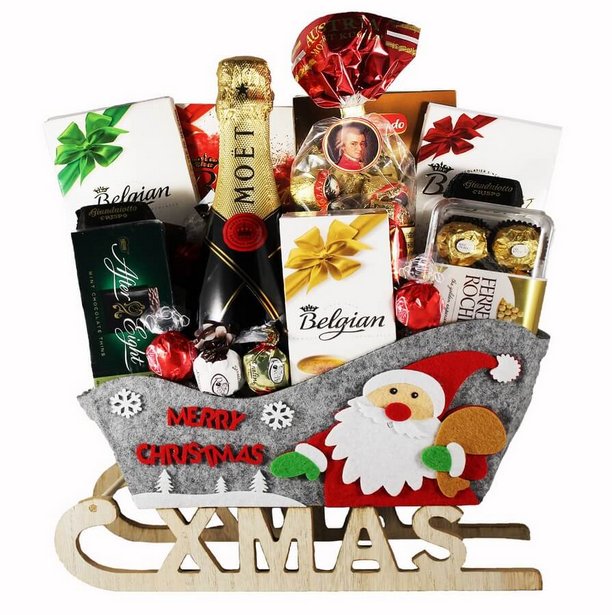 Ambassador Cookies Basket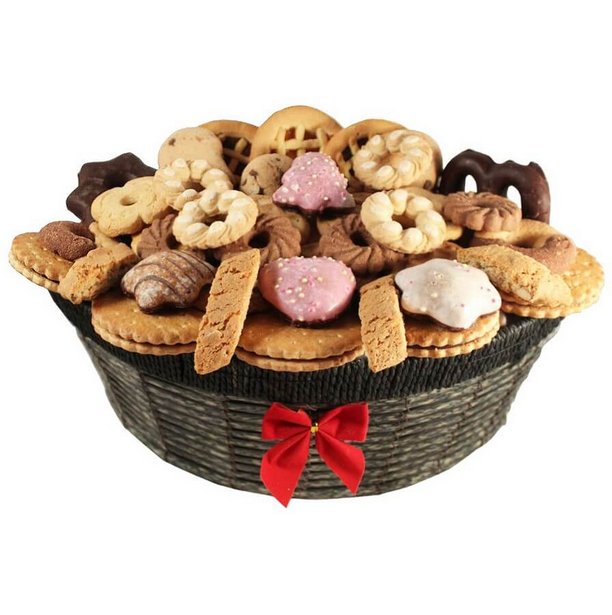 French Morning Sunrise – Wine & Cheese Gift Hamper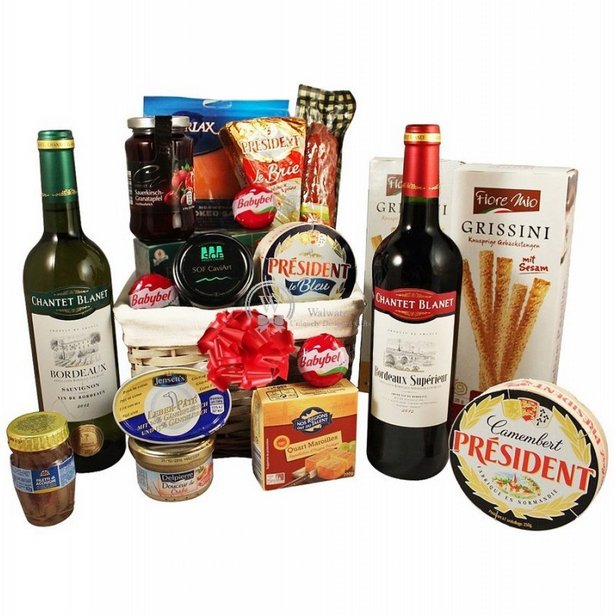 Ya Habibi Platter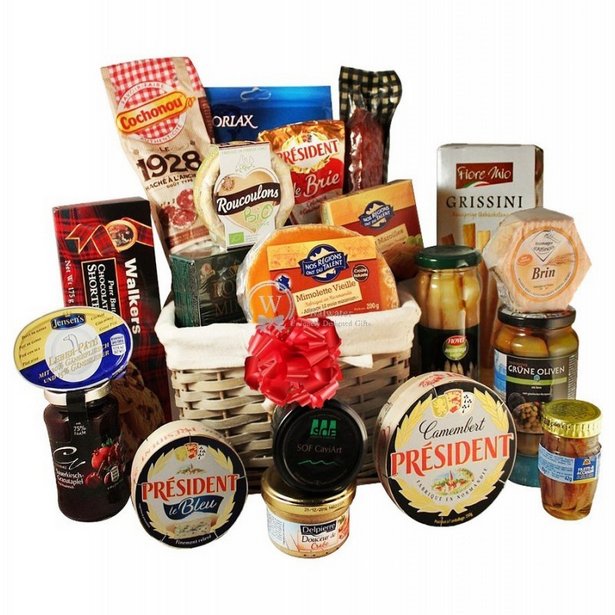 Christmas MOET Treasure chest Gift Basket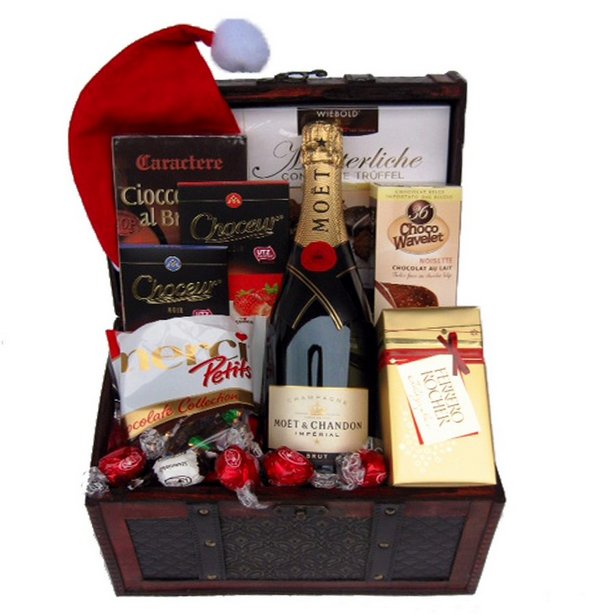 Mama Mia – XL Pasta Gift Basket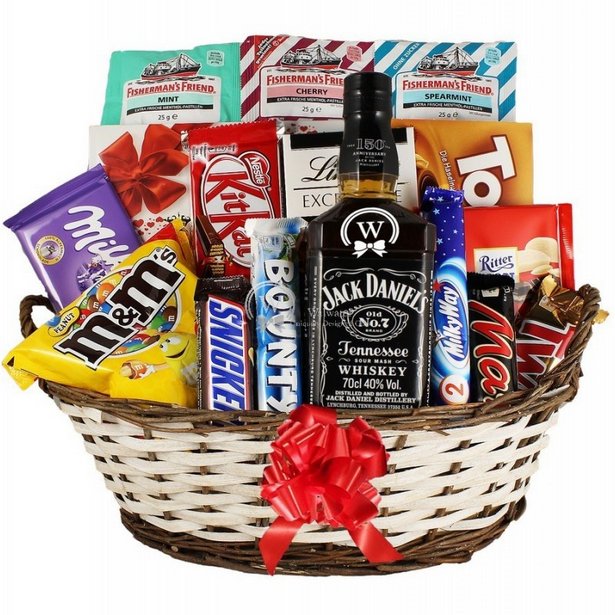 Special Occasions – Chocolate Gift Basket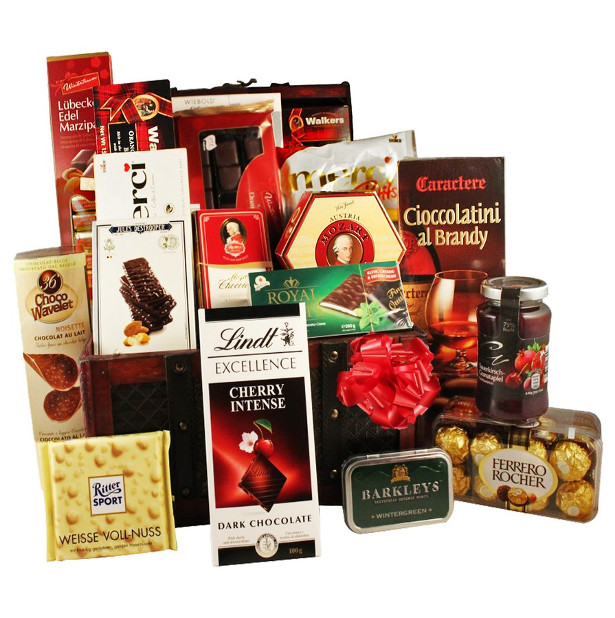 OGGS® to launch luxury handmade Mince Pies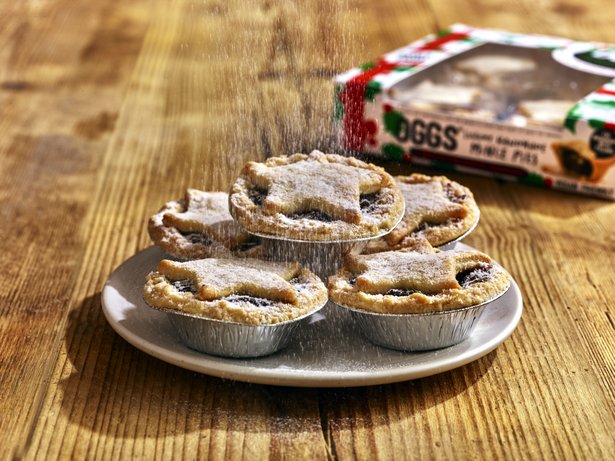 FACEBOOK | TWITTER | INSTAGRAM | PINTEREST
Is it ever too early to start thinking about Mince Pies? In preparation for this year's festivities, OGGS® is launching a range of entirely ethical Mince Pies available in Sainsbury's from September RRP £2.50 for a 4 pack.
Like the rest of the OGGS®  range, these fantastically festive, lovingly handmade Mince Pies are completely egg and dairy free and ethical from plant to plate.
The packaging itself is sustainably sourced with 100% recycled plastic which is fully recyclable and will completely biodegrade if it ends up in landfill.
The perfectly crumbly pastry case is made using wheat flour, sugar, vegetable oil (in place of butter) and they are brimming with a homemade vegan filling containing sultanas, currants, raisins, Bramley apple puree, vegetable suet, mixed spices and brandy. No part of any animal is used in the creation of the OGGS® range.
Tasty treats that are festive and kind to our planet, animals and people; so why not share these four melt in the mouth moments with your loved ones this Christmas? (Plus, Santa blinkin loves them!) Available in Sainsbury's from September and priced from £2.50 for a 4 pack.
www.loveoggs.com @loveoggs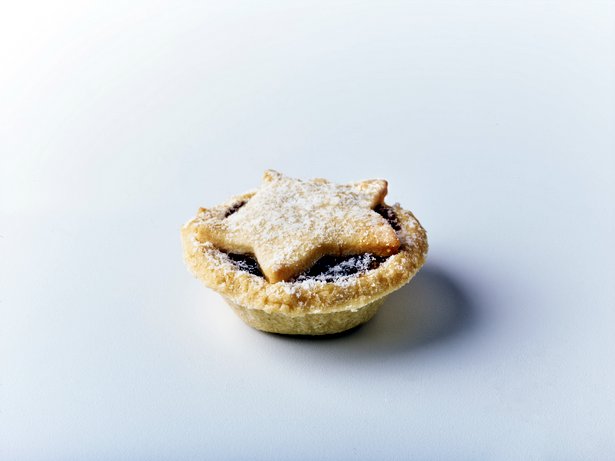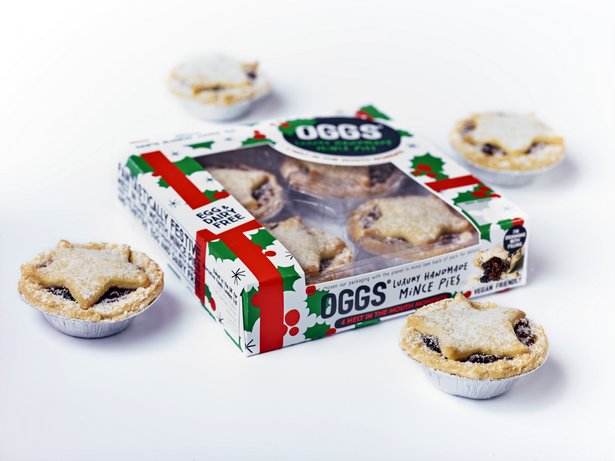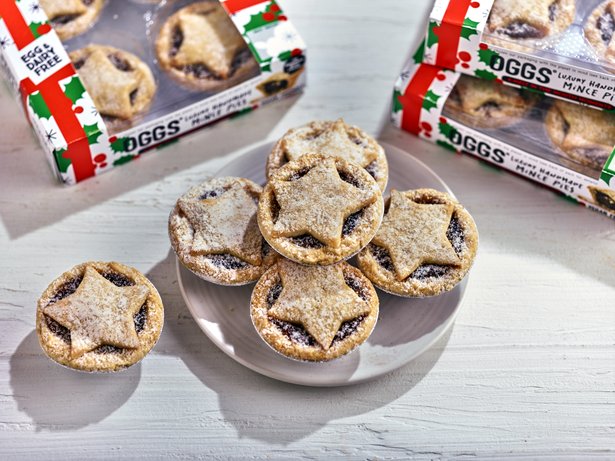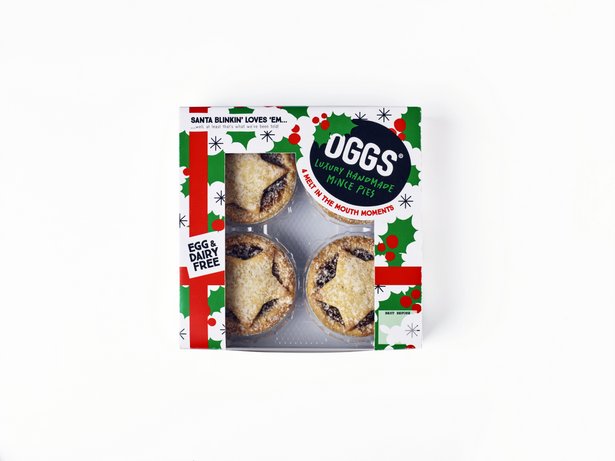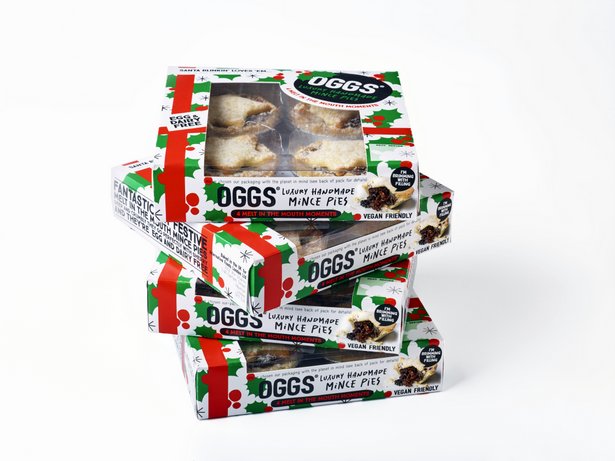 Tea you can Eat
Edible Tea Launches from Nim's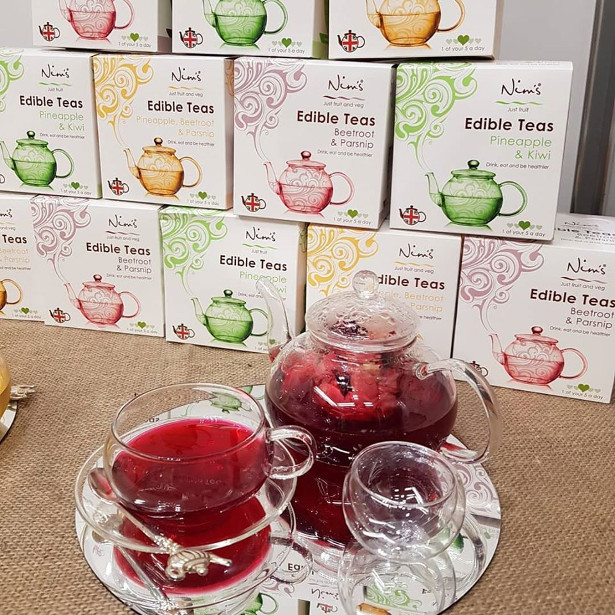 FACEBOOK | INSTAGRAM | PINTEREST | TWITTER
With everyone's thoughts turning to abstemious habits in the New Year, here is a product range that is as exciting and innovative, as it is delicious; And, as one of your five a day, it packs a feel good punch too.
Nim's Edible Teas are naturally vegan and made from a nutritious combination of air dried fruit and vegetables. When you introduce hot water to the tea, rich intense, natural colour fills the pot and the aromas fill the room. The flavours are as authentic as the fruit and vegetables used, which have been air-dried (not fried) to give the fullest flavour and nutritional value.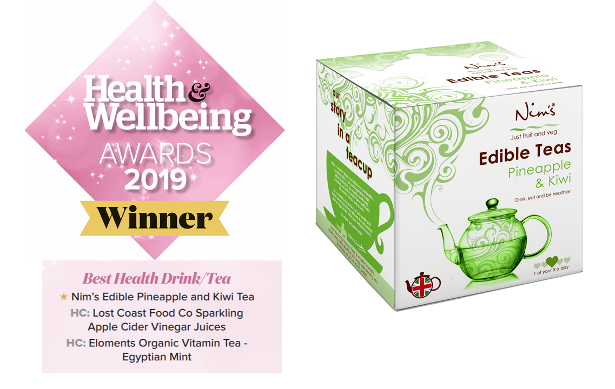 Once the tea has been enjoyed, the fruit is fully rehydrated and ready to snack on. Enjoy the fruit teas on top of porridge and yoghurt or try the vegetable teas as an extra ingredient to soups and warming pasta dishes. So from tractor to teacup, there is practically zero waste.
One portion of Pineapple and Kiwi tea provides 49% of your recommended daily intake of vitamin C with Pineapple, beetroot and parsnip providing 42%. Nim's teas are not only high in fibre and Vitamin C but they are so natural and safe that they can be consumed by children (and even toddlers – but take care with hot water!) making them a real family favourite.
"There is an appetite for healthier, yet adventurous drink choices in the UK" says owner Nimisha Raja, Founder of Nim's Fruit Crisps.
This Drink and Snack in one, is available online and through independent retailers. The loose leaf tea infusions are presented in beautiful boxes of 12 single sachets of 12g portions priced at £7.95
All Nim's products are manufactured using just pure fruit and veg; the range is entirely fat, gluten and dairy free, as well as being Vegan and Kosher certified.
www.nimsfruitcrisps.com @nimsfruitcrisps @nimsinfusions
Brussells Sprout crisps – made from actual Brussels Sprouts. Nim's, the air dried fruit and veg crisp producer, has launched a range of Festive Crisps including Beet & Butt, Bubble & Squeak and Brussels. All flavours are available to buy from independent stores or online for £1.95 for 80g share bags
7-course tasting menu Thackeray's restaurant – TV's Richard Phillips Tunbridge Wells based restaurant is offering beautifully packaged vouchers for its: Menu exceptionnel – Seven course tasting with expertly matched wines for each course. £128. https://www.thackerays-restaurant.co.uk/. Images of the voucher will be available shortly.
Macknade Kentish Christmas Hamper has the edge when it comes to Christmas. This hamper is packed with Kentish foodie favourites include a festive beer from our hometown brewery Shepherd Neame, Christmas Cookies from the Zingiberi Bakery, Whitstable pickle co chutney, Bardsley Farms Apple juice, Local Kent honey, Garage Coffee Maypole coffee beans, Henderson Spiced Cider and Macknade's own luxury brands including number 1 teabags and its Orange marmalade. £50. https://macknade.com/shop/hampers/kentish-christmas/.
Macknade Butchery Masterclasses – Join Head Butcher and ex-Michelin Chef, Simon Maynard, for a venison/beef butchery skills masterclass, demonstrating a wide range of cuts and offering advice on how to cook them. The masterclass will be followed by a sit-down meal in the Macknade butchery with recipes featuring the meat you've prepared. Booking at macknade.com
Lost Sheep Coffee has launched two gift packages in time for your Christmas morning coffee: Inside the 'The Capsule Experience Box' will be three boxes of compostable capsules compatible with your Nespresso machine. £11.95
And the 'The Filter Coffee Experience Box' will be a 1-2 cup V60 with filter papers, and a bag of Ethiopia ~ Wolichu Wacha* filter coffee. Expect a delicate filter with a floral aroma and a lingering fruity sweetness. £17.95.
Macknade Kentish Christmas Hamper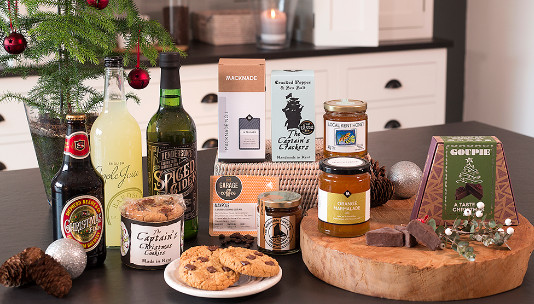 The Kentish Christmas Hamper from Macknade has the edge when it comes to Christmas. This hamper is packed with Kentish foodie favourites include a festive beer from our hometown brewery Shepherd Neame, Christmas Cookies from the Zingiberi Bakery, Whitstable pickle co chutney, Bardsley Farms Apple juice, Local Kent honey, Garage Coffee Maypole coffee beans, Henderson Spiced Cider and Macknade's own luxury brands including number 1 teabags and its Orange marmalade. £50. macknade.com/shop/hampers/kentish-christmas/.
SPICE UP THE SEASON WITH ALDI'S GIN'GERBREAD LIQUEUR
Run, run as fast you can, you can't catch me, but Aldi can! The festivities have started early this year as Aldi introduces their new Gin'gerbread Cream Liqueur (£9.99 70cl) to the popular Ballycastle range. This latest addition to Aldi's festive spirit offering is the perfect ingredient to add an element of naughty or spice to any Christmas cocktail!
The new member of the Ballycastle range contains a balanced blend of gin, fresh cream, spiced ginger conjuring up the nostalgic taste of freshly baked gingerbread. Embrace the sugar and spice by adding this warming Gin'gerbread Liqueur to a festive gin cocktail, or, simply serve this new tipple neat with ice.
If Aldi's Gin'gerbread liqueur has you eager for more, then why not complete the set with the other Ballycastle liqueurs, such as the sumptuously sweet Strawberries and Cream Liqueur (£9.99 70cl), delectable Chocolate Orange Cream Liqueur (£9.99, 70cl) or the indulgent Caramel and Hazelnut Cream Liqueur (£9.99 70cl).
Festive Soft Drink: Luscombe's Cranberry Crush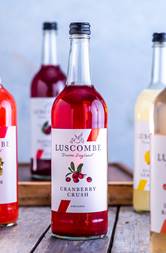 Luscombe source organic ingredients from trusted growers around the world and produce all of its drinks locally in Devon. With no artificial additives, sweeteners or concentrates and bespoke recipes, only the best goes into each bottle, every time. The Cranberry Crush blends rich cranberry juice and soft Damascene rose water together, to create a unique, festive flavour that is perfect for Christmas parties, or even on the big day with turkey.
As a soft drink option, serve with plenty of ice, freshly grated ginger and a wedge of lime for a lively pick-me-up. Or, mix it with your favourite tipple for a little festive beverage! We like ours with 35ml gin, 15ml sloe gin and a splash of lemon juice.
Luscombe's sharing bottles are available in Sainsbury's nationwide, priced at £3.
Cheeseboard Staple: Peter's Yard Crispbreads
This year, look no further than Peter's Yard who offer a range of wonderful Swedish-inspired crispbreads that are the perfect accompaniment for any festive cheese board.
Specifically designed to complement the diverse offering of a cheeseboard, is Peter's Yard's Selection Box. This one-pack savoury biscuit solution is a must for cheese-lovers or home entertainers. Priced at £6.95, the beautifully designed box includes a selection of Charcoal, Spelt & Poppy Seed and the multi-award winning Original crispbread recipe.
Charcoal is recommended with Brie or soft goats' milk cheese; Spelt & Poppy paired with Single Gloucester, Camembert, Wensleydale or Caerphilly, whilst the neutral base of the original crispbread is the perfect match for any cheese.
Available in Waitrose, Ocado and selected Sainsbury's, as well as independents.
Sparkling English Wine: Three Choirs Classic Cuvée Brut
Three Choirs in Gloucestershire is one of England's oldest and largest vineyards, nestled deep in the Cotswolds where the hills create the perfect micro-climate for growing grapes. Producing high quality still and sparkling wine, Three Choirs is available to buy online via their website, in selected farm shops and delis, and in Waitrose.
The Classic Cuvée Brut is made in the traditional method, with pin head bubbles resulting from the gentle pressing and lees ageing. It is crisp and clean with a hint of orchard fruit, very similar to a good champagne but at a fraction of the price – £16.99. Think delicious, English fizz with a biscuity, lemon flavour and plenty of sparkle. Perfect for gifting to family, friends and loved ones.
Advent Calendar: Pavé d'Affinois 'Cheese Lovers'
This quirky calendar contains 24 individually wrapped cubes of delicious soft French cheese. Experience four different flavours behind every door in the run up to Christmas Day: Original, Extra Creamy, Washed Rind and Chilli.
Pavé d'Affinois is a delicate, melt-in-the-mouth, French cheese that's made in the heart of the Rhône-Alpes region. It's made from milk that's supplied by local producers in Montbéliard, from Prim'Holstein cows that are treasured for their milk as it's particularly rich in proteins. The result in an award-winning soft cheese that has a smooth and consistent texture with a very thin rind.
Perfect on a cracker or crispbread, this calendar gives you a small taste of joy every day in the lead up to the big day. It will be available in Asda for £13 (RRP).
Festive Tipple: Luscombe Cranberry Fizz
Looking for a festive tipple? This 'Christmas in a glass' drinks recipe is the perfect drink to enjoy at Christmas parties in the run up to the big day, or even on Christmas Day itself.
Dark Matter Spiced Rum
40% ABV, 70cl, RRP £29
Available from: www.tesco.com/groceries/en-GB/products/291899591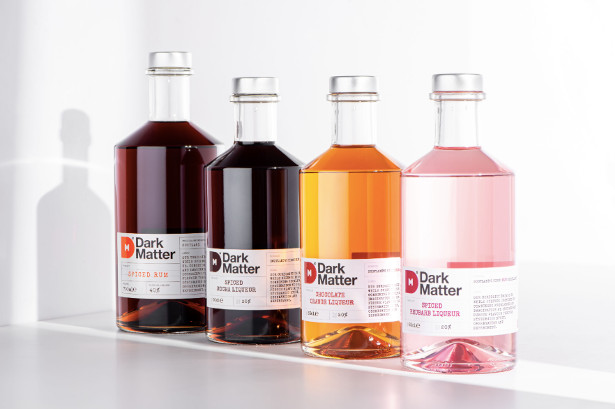 Scottish-distilled molasses-based dark spiced rum. The signature spice blend contains Oriental ginger, Indonesian long pepper and Thai green peppercorns to creating a rum with an unashamedly unique flavour profile.
Dark Matter Spiced Rhubarb Liqueur
20% ABV, 50cl, RRP £22
Available from: www.amazon.co.uk/Dark-Matter-Chocolate-Orange-Liqueur/dp/B07G357Z67
This perfectly balanced rum liqueur is the result of an amalgamation of two iconic flavour pairing sets – rum with ginger, and tangy rhubarb with ginger. It's the perfect addition to enliven a glass of fizz, or it can be mixed in a variety of long serves and fruity cocktails.
Dark Matter Spiced Mocha Liqueur
20% ABV, 50cl, RRP £22
Available from: www.amazon.co.uk/Dark-Matter-Spiced-Liqueur-Liqueurs/dp/B07K7SHND8
A coffee liqueur, made using a blend of Arabica coffee beans and South American cocoa seeds this is a rich and dark liqueur, with a surprising hit of Aji chillis throughout the palate.
Dark Matter Chocolate Orange Liqueur
20% ABV, 50cl, RRP £22
Available from: www.amazon.co.uk/Dark-Matter-Chocolate-Orange-Liqueur/dp/B07G357Z67
Experimenting with the much-loved flavour pairing, this liqueur combines the megawatt zest and bitter notes of Seville oranges with dark chocolate creating an incredibly satisfying rum liqueur which is a great ingredient for contemporary takes on classic cocktails such as Martinis and dessert cocktails.
Treat Your Pets to Premium Turkey Treats this Christmas
Experts in raw, natural and high-meat pet food True Instinct, has shared some delicious, high quality, turkey-based products for your pets to enjoy this Christmas.
All products are formulated by veterinary experts, using premium quality human-grade meat, whole fruits and vegetables. Allow your pets to enjoy their very own special turkey dinner on Christmas day, choosing from the below delicious, nutritious products from True Instinct.
Raw Boost Turkey With Duck
A nutritionally balanced dry meal which combines high protein bites and wholesome vegetables with extra freeze-dried turkey pieces for an additional natural boost. The freeze-dried turkey with duck pieces lock in all the natural goodness from the quality boneless turkey and duck for an outstanding taste and extra protein boost. Suitable for adult dogs.
1 X 1.5KG £15.99
Duck & Turkey Raw Bites
Suitable for small breed dogs, these smaller, nutritious, frozen bites made from quality cuts of deboned duck and turkey are perfectly blended with fruit, vegetables and superfoods for a complete and natural diet. The raw bites consist of 80% delicious meat to create high protein meals.
1 X 500g £2.99
High Meat Cat Turkey With Duck
Brand new to the True Instinct collection are 'High Meat' products for cats and kittens. With a 75% high meat recipe of Turkey and duck, mixed with natural fruit, vegetables and botanicals, the nutritious dry biscuits provide complete and balanced nutrition that helps to fuel a cat's active life. Also new to the range is High Meat for kittens, available in free range chicken.
1 X 1.5KG £17.99
For more information please contact Evie, Emily M, Emma or Janine on 0113 243 1117 or email naturesmenu@lucre.co.uk
ENDS
Notes to Editors
With over 38 years in the business, Natures Menu is Europe's leading expert in raw and natural pet food. Approved by vets and with raw dog and cat food made with quality meat and fish, blended vegetables, fruits and healthy carbohydrates, Natures Menu prides itself on using British suppliers and ethical product sources wherever possible.
Developed with a team of professional vets and pet food experts and produced to the highest standard, Natures Menu's delicious selection from raw meaty bones to natural treats, cans and pouches aims to satisfy the nutritional needs of our pets and provide them with a healthy diet that's packed full of pure, natural goodness. The reported benefits include fresher breath, cleaner, whiter teeth, more stable energy levels, less flatulence, harder and less smelly and much easier to pick up stools and reduction of allergies and intolerances.
As Europe's largest raw food producer, Natures Menu was named Supplier of the Year and winner of the Best New Launch for its innovative new range True Instinct at the prestigious Pets at Home Supplier Awards 2018. Adding to its string of awards, the business was also awarded the Feefo Gold Award 2019 for its customer service for the third year running, recognised as one of the London Stock Exchange's top 1,000 Companies to Inspire Britain in 2017 and Managing Director Craig Taylor was named 'Top 50 Most Ambitious Business Leaders' in the UK by LDC and the Daily Telegraph, 2018. Natures Menu was also named Manufacturer of the Year at the 2018 Pet Industry (PIF) Awards, and ranked 95 out of 100 of The Sunday Times HSBC International Track 200 of midmarket private companies with the fastest-growing international sales.
The launch of True Instinct follows a £2.8million investment in new technology at the company's state of the art factory in Norfolk. The range is made from premium quality meat, fish and natural ingredients – all inspired by cats and dogs' true nature. True Instinct specialises in premium nutrition, is free from grain and gluten and only made with natural raw and raw-inspired ingredients including frozen raw bites, high meat raw boosted dry, high meat wet fillets, and freeze-dried raw meat and fish treats.
Natures Menu is a trusted brand for millions of consumers, processing and packing its products from its own production facilities in Norfolk and delivering direct to customers via its own fleet of freezer vans from local depots across the country. The Natures Menu range is stocked by a broad range of pet shops across the UK and is also available online via a number of e-commerce platforms.
www.naturesmenu.co.uk/
www.trueinstinct.co.uk/
CHRISTMAS STOCKINGS – GOOD ENOUGH TO EAT!
Marc de Champagne Stocking – £8.50 • Praline Truffle Stocking – £8.50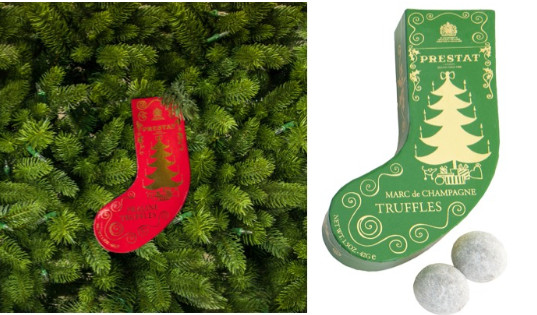 Decorate your tree this Christmas with an elegant stocking-shaped box filled with irresistible Prestat truffles, available from the Royal Opera House shop.
With four melt-in-the mouth ganache truffles made using grapes from the Champagne capital, Épernay, the Marc de Champagne Stocking is the perfect Christmas morning treat to kick start the festivities!
Alternatively, the Praline Truffle Stocking with crushed roasted hazelnuts makes the ideal gift for family or friends over the holiday season.
The question is, how long will the stocking remain on the tree before it's eaten!
Royal Opera House Shop – shop.roh.org.uk
Merrydown Cider
Merrydown Cider is different to other ciders due to its use of Champagne Yeast (giving it more fizz) and high juice content from using 12 different apples – perfect for Christmas celebrations at a low cost. (RRP £2.10 for 750ml, Tesco)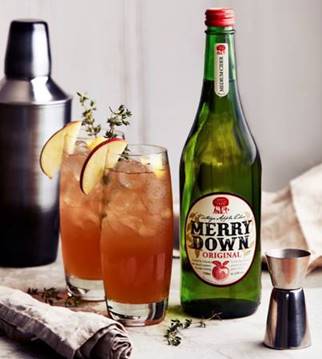 Renowned for producing curious flavours like its summer hit Parma Violet, Brothers Cider has put its stamp on the festive season with Spiced Toffee Apple, a hot mulled variant of it's regular Toffee Apple cider.
The cider is the official mulled cider of Hyde Park Winter Wonderland, and is being served at winter markets across the country over Christmas.
Brothers has released its recipe for the fruity, warming brew for those unable to attend the various events across the country, and for people who have been and want another taste!
Fans of the cider can recreate the delicious brew at home by simply heating Brothers Toffee Apple Cider in a pan and adding spices to suit individual taste. Brothers recommend cinnamon sticks and cloves for a truly traditional Christmas taste, but experiments with berries, citrus fruits and even whiskey have all proven very popular.
I've included the recipe below, and have attached an image of the product, it would be good to hear your thoughts on this for In Touch Rugby!
HOT TOFFEE APPLE TODDY RECIPE
Ingredients
500ml Brothers Toffee Apple
50ml Spiced Rum
Stud clementines with cloves (optional)
3 cinnamon sticks
Method
Pour 500ml of Brothers Toffee Apple Cider into a pan
Add the clementines with cloves (optional step)
Pour 50ml of Spiced Rum into the mixture
Add the cinnamon sticks
Stir the mixture and then warm through, making sure not to boil the liquid
Pour and enjoy
Female-led, artisanal tequila, Satryna launched exclusively in the UK at Selfridges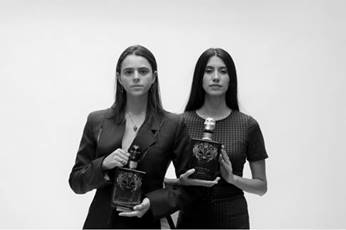 Satryna's secret recipe has been enjoyed by the family of its founder, Nitzan Marrun, exclusively for over 60 years. After studying her craft under the tutelage of Maestra Tequilera Mireida Cortes, Nitzan, age 24 struck out into a typically male-dominated industry and decided her family's tequila deserved to be shared with true aficionados around the world.
"Satryna tequila is mystic and powerful; great care has been taken of every aspect in order to honour my ancestors and their legacy," she says.
Crafted using 100% blue weber agave sourced from the mineral-rich volcanic soil of Jalisco near Guadalajara. Each hand-selected agave is ripened to perfection for 10-12 years, gently steam-cooked for 24 hours and triple distilled. The unique balance of the centuries old art of tequila making and modern distillation techniques gives Satryna its sophisticated complex character and distinctive smoothness.
Satryna's crisp and smooth Blanco offers notes of herbal agave, citrus, sweet honey and delicate flowers – RRP of £72.50
The crystal-clear, full-bodied Cristalino is also triple-distilled, matured for 18 months in American oak barrels and charcoal-filtered for purity. Satryna's Cristalino has notes of sweet agave, rich caramel and an unabating oaky finish, the complexity and character of an Añejo with the crisp, bright notes of a the Blanco. – RRP of £135
As a low-calorie, gluten-free and vegan product, known for properties to boost metabolism and aid digestion, this is an indulgence you can enjoy guilt-free.
All-in-one beer brewing machine helps turn beer lovers into craft beer brewers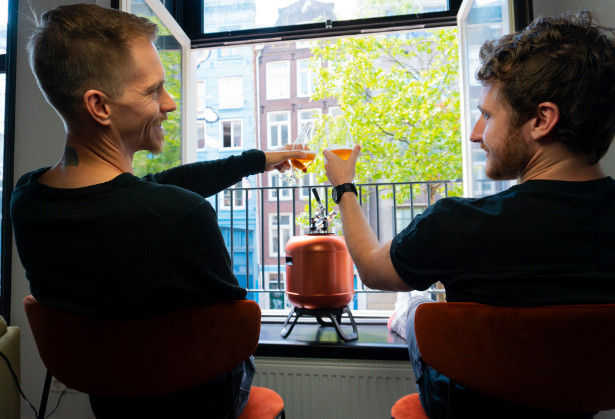 Netherlands-based MiniBrew launches MiniBrew CRAFT product in Europe
Utrecht, The Netherlands, 21st November 2019 – Dutch food tech start-up, MiniBrew, has today launched its first home brewing product, MiniBrew CRAFT, to the European market. The all-in-one, automatic beer brewing machine has been created to transform beer lovers into craft beer brewers.
Designed to inspire the brewers of tomorrow, MiniBrew's CRAFT machine offers beer enthusiasts an innovative, yet remarkably simple way to create a variety of quality beers in the comfort of their own home, or even pub shed. Brewers can enjoy quality beers, made by their own hands, which come fresher than any beer you can buy from the supermarket and can be preserved up to three-months with the product's built-in cooler.
The beautifully constructed MiniBrew CRAFT appliance features a real wooden back, a transparent mashing tun and a copper coloured keg for a traditional look. The product can be used to make recipes from all over the world while helping consumers understand the brewing process step by step.
MiniBrew's brewing portfolio features 10 different recipes crafted by its in-house brewologist and beverage scientists using its signature beer style, as well as natural flavours and herbs that are precisely measured in each Brew Pack. The appliance also calculates the precise amount of water needed and defines a mashing, boiling and fermenting scheme for each individual Brew Pack, helping to deliver an exceptional experience every time.
Commenting on the launch, Bart van de Kooij, founder of MiniBrew, said: "CRAFT is for consumers who love beer and want to explore their true, inner beer-making soul."
"We started with a clear vision: to transform the home-brewing experience, which is traditionally very time-consuming, expensive and messy. Now that vision is a reality, our next step is to expand our brewing portfolio and help more beer lovers fulfil their brewing potential."
The MiniBrew CRAFT machine starts at €1199, and Brew Packs start at €17. The MiniBrew CRAFT Pro is the same machine but gives experienced brewers powerful software with the opportunity to pilot and create their own recipes, while also giving professional breweries the opportunity to collaborate and share their recipe as a Brew Pack.
The MiniBrew CRAFT and MiniBrew CRAFT Pro can be purchased via authorised retailers and at www.minibrew.io.
HAVE A ROSY CHRISTMAS WITH LANIQUE SPIRIT OF ROSE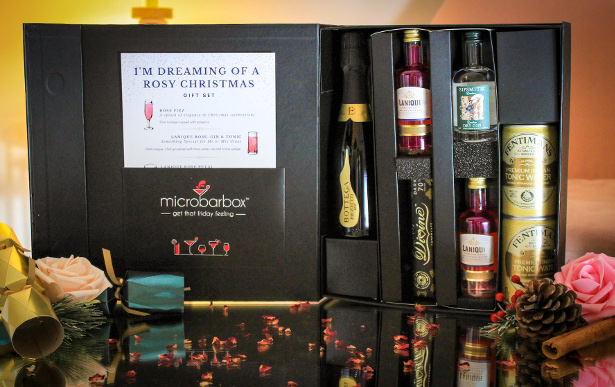 For an exotic twist on your favourite tipples this Christmas, Lanique Spirit of Rose has collaborated with MicroBarBox and TheFoodMarket.com to launch a limited-edition Pink Gin and Fizz Cocktail Gift Set (£35) designed to give cocktails lovers a perfectly sophisticated gift this Christmas.
Made by steam-distilling thousands of hand-picked rose petals to extract the "Attar of Rose", the pure essence of Eastern rose, Lanique is a completely natural spirit that's unique in flavour with aromas of ripe rose and raspberry, reminiscent of the festive favourite, Turkish Delight. The Gift Set is available to purchase online exclusively TheFoodMarket.com for £35, and includes two 50ml bottles of Lanique; 200ml of Bottega Poeti Prosecco; 50ml of Sipsmith Dry Gin; two 150ml cans of Fentimans Premium Indian Tonic Water; and a Divine 70% Dark Chocolate Bar, providing lucky recipients the chance to experiment with a selection of four rosy cocktails at home.
A cocktail card provides the method for creating Lanique's signature serves, including the Winter Rose Fizz– the perfect Christmas celebratory drink, once imbibed by Europan aristocracy at grand balls in the 1920s; Lanique Rose Gin & Tonic – a unique floral take on the classic G&T; Lanique Rose Petal – a harmony of sweet and sour, with zesty freshly squeezed lime and the natural aromas of Lanique over crushed ice; or the timeless Lanique Rose Spritz – a modern take on the classic aperitif and a refreshing drink for any occasion.
Lanique Spirit of Rose – Let your creativity blossom this Christmas
Lanique Spirit of Rose
www.lanique.co.uk
T: @LaniqueSpirit / I: @Laniquedrinks / F: @Laniquedrinks
See: Deep amber
Smell: Chocolate, Dark fruit, Vinous
Taste: Blackcurrant, Fig, Molasses. Combination of bitter and sweet flavours
ABV: 4.5%
RRP: £26.22 for a case of 12 bottles
Availability: Online on the West Berkshire Brewery website, and in the West Berkshire Taproom (WEST BERKSHIRE BREWERY PLC. THE OLD DAIRY YATTENDON, BERKSHIRE RG18 0XT)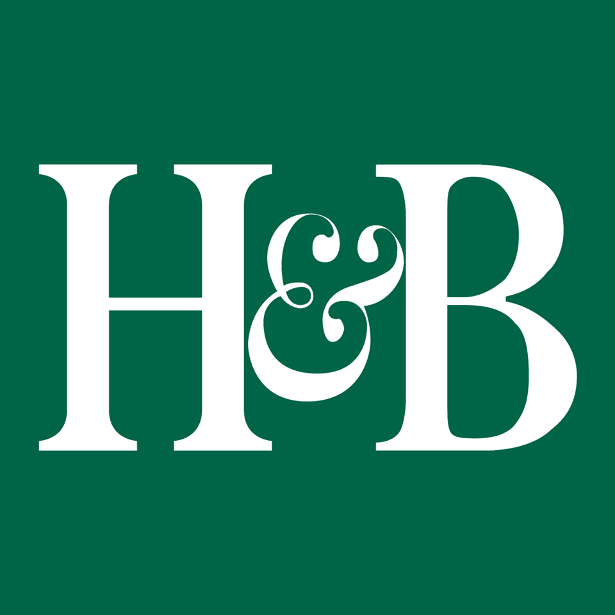 Holland & Barrett launches world-first non-alcoholic cocktail where customers can control the calorie content >> www.hollandandbarrett.com/shop/brands/kolibri/
Meet Kolibri: The tailored-to-you taste with 100% recyclable packaging and just 0-40 calories per bottle
According to recent reports, one third (32%) of UK adults are reducing their alcohol intake[i], and one fifth (21%) of Brits are now teetotal[ii] .
INTRODUCING new Kolibri Drinks – a pioneering botanical drinks brand, born out of the rising trend for healthy, non-alcoholic and sophisticated drinks.
Kolibri was created to offer the mindful consumer a healthy, bespoke drinking experience. With only 0-40 calories per bottle (around a third of a gin and tonic!), and 100% natural ingredients it's created to be the go-to non-alcoholic drink for the conscious consumer.
Offering three delicious flavours – Cardamon & Chilli, Strawberry & Basil, and Elderflower & Lime – the lightly carbonated drink offers a cocktail-esque experience, best served over ice in a balloon glass. What's more, the flavour profile can be tailored to the individual's choice as it comes separately in an innovative squeezable cap.
Kolibri is made to be the low-calorie, alcohol-free solution for those seeking to live a more mindful life, that does not compromise on flavour nor experience.
The drink, which will be available in 800 stores across the Holland & Barrett estate, is already proving a hit with early adopters, where customers have given the drink 5* reviews and even claimed the drink is "Like Pimms but better as none of the calories!"
The Kolibri range:
Kolibri Strawberry & Basil Alcohol Free Infusion 30cl

Deliciously blended sparkling spring water with notes of strawberries and delightfully scented wild basil.
RRP: £3.99
Kolibri Cardamon & Chilli Alcohol Free Infusion 30cl
Lightly sparkling spring water with complex notes of crushed cardamom, infused with a tingling taste of chilli.
RRP: £3.99
Kolibri Elderflower & Lime Alcohol Free Infusion 30cl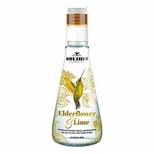 An exquisitely scented combination of elderflowers with lime and fragrant lemongrass extracts, blended with sparkling fresh spring water.
RRP: £3.99
All Kolibri drinks are free from artificial flavours and come in 100% recyclable packaging.
Available at Holland & Barrett stores nationwide and online – £3.99 per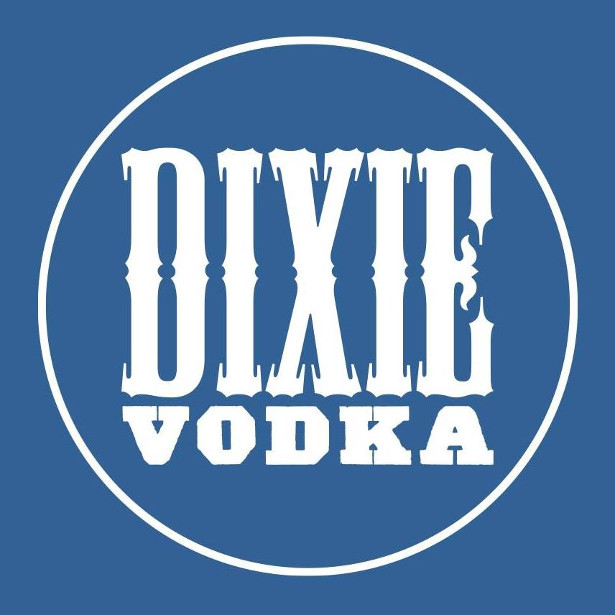 FACEBOOK | PINTEREST | INSTAGRAM | TWITTER
Dixie Mint Vodka (SRP: $18.99/bottle), is 6x distilled from corn from Missouri so, yes, All-American and gluten-free. Made using mint from the iconic Dohn & Nelson Gardens in Louisville, this vodka is great for the holidays: think candy canes, spiked hot chocolate and cocktails! This is a perfect holiday gift effortlessly unifying an adult drink with the iconic flavor of the holidays.
On top of this Dixie Southern Vodka is now the official vodka of NASCAR ! www.nascar.com/news-media/2019/11/13/nascar-dixie-vodka-announce-multi-year-partnership
The available flavors are Southern (core), Citrus, Black Pepper, Mint, Peach and Wild Flower Honey. dixievodka.com
About Dixie Vodka.
Made in America. Raised in the South.
Our Southern Roots Run Deep.
Here in the South, we don't always see eye-to-eye — heck, we can hardly agree on anything! We disagree about college football, politics, barbecue sauces, and how to eat our grits. And while we can't even agree on what type of truck to drive, there are a few things that we all agree on; things that are just NOT open for debate.
Our peanuts are boiled, our tea is sweet, and Dixie is the South's Best Tasting Vodka. Dixie Vodka is as unique as the South. Each state, city, and neighborhood in our beautiful region has its own way of doing things. With every turn, you'll find different traditions, tastes, and flavors — and THAT'S what makes us special.
At Dixie Vodka, we've searched high and low to uncover the best flavors of the South to infuse into our award-winning lineup of vodkas. We've paired up with local farmers, from bee keepers in Savannah to an orange grove in Florida, to infuse regional flavors with the South's Best Tasting Vodka. So raise a glass of Dixie Vodka to celebrate and enjoy the many different flavors of the South that unite us and remind us about what it means to be Made in America, Raised in the South.
100% American-Made · 6x Distilled · Non-GMO · Gluten Free · 80 Proof · Distilled in Charleston, South Carolina.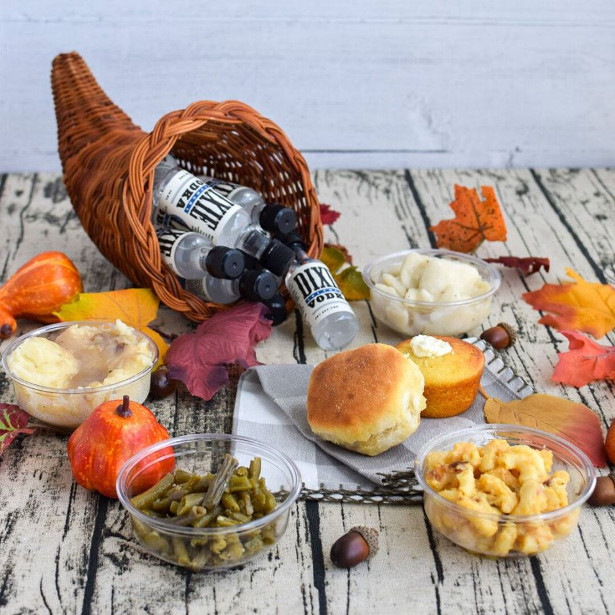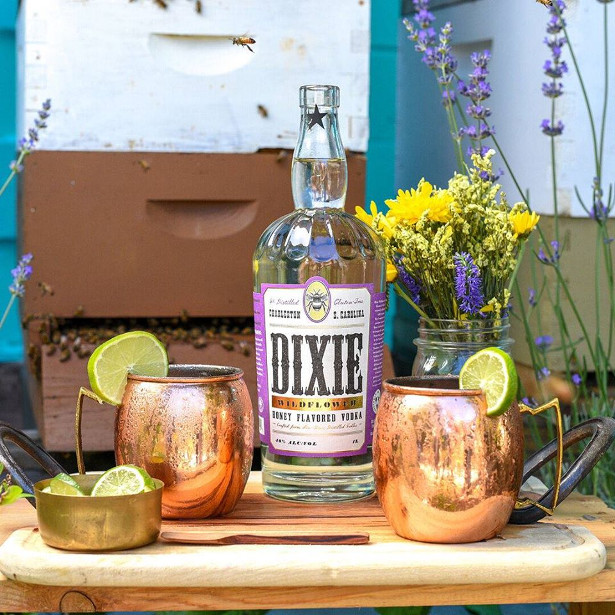 Celebrate Christmas the classic, traditional way with Wixworth Gin
The festive season is a time for embracing tradition and all the classics that bring Christmas to life – from the tree to the decorations, to the carols, food and drinks of course! This Christmas, why not celebrate in a classic, truly South African way by adding the original Wixworth Gin to your festive celebrations. Every sip conjures up thoughts of vast South African landscapes, with scents of earthiness, the fresh dewy florals of the veld and the sun beaten aroma of steamy thatched roofs. Wixworth Gin is a sensory exploration through its subtle flavours and aromas that unmistakably represent South Africa and will be the timeless classic on your drinks table whether you're bush, beach, city or mountain-based these holidays. (Estimated RRP: R299)
Classically South African. Celebrating every occasion! #BeAClassic #wixworthgin
Website: www.wixworth.com
Facebook: Wixworth Gin
Instagram: @wixworthgin
PINK TO MAKE SHOPPERS WINK – ALDI LAUNCHES OWN BRAND PINK GIN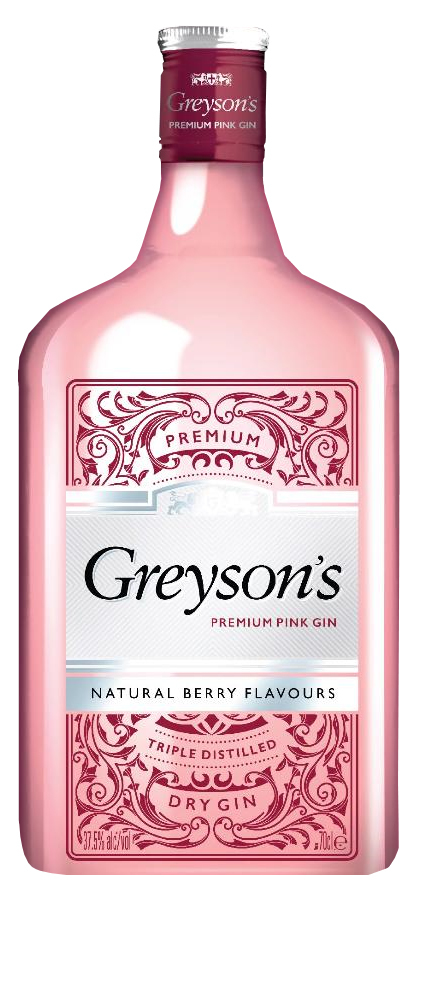 Aldi launches Greyson's Premium Pink Gin
Supermarket Aldi increases gin range to cater to demand as pink gin sales double1
No need to gin and bear those higher prices, Aldi is launching its own brand pink gin (Greyson's Premium Pink Gin) in stores now. Retailing for just £12.99, the brand-new tipple is offering shoppers an absolute bar-GIN on the popular spirit.
Showing no signs of slowing down, popular flavoured varieties such as pink gin have been key drivers of the gin boom, with a whopping 5.1m Brits choosing this GIN-uinely delicious spirit as their preferred tipple. [1]
Arriving just in time for the festivities to be-GIN, Greyson's Premium Pink Gin depicts an elegantly smooth and sweet taste once sipped and the flavour is best described as having fresh raspberry and strawberry flavours, followed by juniper and subtle blackberry notes. Pink gin is not only chosen for it's typically fruity flavour, this coloured variety is perfect for the 'gram, carrying savvy snappers straight through to GIN-uary and beyond!
From premium wines to flavoured liqueurs, Aldi strives to tickle every taste bud customers could imagine and has been busy replenishing its shelves in the run up to the party season. Fear not if gin isn't your spirit of choice, why not try Aldi's Infusionist Fig, Honey & Cinnamon Rum Liqueur (£9.99), which was recently awarded a coveted 'Masters' medal at this year's Spirits Business Liqueur Masters.
Aldi Greyson's Premium Pink Gin priced at £12.99 is available in stores nationwide now.
Whisky can be complicated. From smoky and peaty to handcrafted and blended, it can be a confusing minefield for budding whisky drinkers.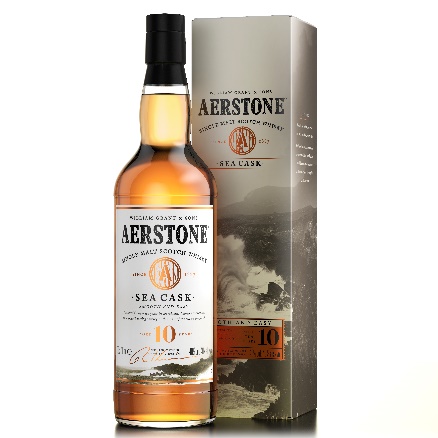 That's where Aerstone comes in! Aerstone Sea Cask is William Grant & Sons' uncomplicated Single Malt… in short, it's smooth and it's on price promotion at Tesco for £20 this Christmas, making it the ideal Christmas gift for new whisky entrants or for Christmas get-togethers.
Here's a little more about the product…
For a straightforward introduction to single malts
Finding the right single malt can be a challenge for any new whisky drinker but this is exactly what makes Aerstone whisky the ideal Christmas gift to celebrate the season. A 'smooth and easy' tipple, Aerstone Sea Cask is a William Grant & Sons 10-year-old single malt with a slightly salty finish from its time aging close to the sea on the Ayrshire coast. A modern take on a single malt, Aerstone is the perfect introduction to single malt for any budding whisky expert this Christmas.
Aerstone Sea Cask RRP £30 at Tesco and on price promotion for £20 this Christmas!
Enjoy! a 'free-from' Christmas
Imagine a Christmas where you could only sit and watch as people indulge in tubs of chocolates, endless cheese boards and of course the big family festive dinner – this was the reality year after year for chocolatier Chris Crutchley who suffers with terrible food intolerances.
Before creating Enjoy! – a vegan-friendly chocolate whose recipes are free from the 14 major allergens – Chris would feel left out every Christmas, unable to afford himself the treats on offer which others wouldn't think twice about taking pleasure in.
"Due to my intolerances I have gone without over the festive period on many occasions. I have even missed out on proper Christmas dinners in the past and certainly haven't been able to satisfy my sweet tooth a lot of the time," said Chris, 55.
"If I eat something I'm intolerant to, the effects manifest themselves in a number of ways. I may have stomach problems, have no energy and feel lethargic, have difficulty in thinking and concentrating, get severe itchy eyes, constipation and generally feel dreadful. It can ruin the festive period, which no one wants, but so many people will be able to relate to.
"But in avoiding those symptoms, it's also not particularly nice to have to refrain from all the things everyone else loves about Christmas, and sometimes you can feel a bit withdrawn, unable to take part in all the fun everyone else is having."
Chris is not alone. It is estimated by The Association of UK Dietitians that between 1% and 10% of adults and children in the country have a food hypersensitivity. However, as many as 20% of the population experience some reactions to foods which make them believe they do have a food hypersensitivity.
According to the Food Standards Agency there are an estimated two million people living in the UK with a diagnosed food allergy – and many of these people will be dreading Christmas.
But help is at hand as Enjoy! chocolate is suitable for many of those who suffer with intolerances or allergies.
"I decided to spend time working out how I could get around my intolerances, but also have a treat which was actually enjoyable too," said Chris.
After 15 years of not being able to eat chocolate and numerous other foods he started experimenting in the kitchen at home making chocolate using organic, raw and natural ingredients.
Enjoy!'s base recipe contains just three organic ingredients – cacao powder, cacao butter and coconut sugar.
Chris and his wife Steph have now developed a 26-product strong chocolate range which is stocked in the likes of Holland & Barrett, helping thousands with food intolerances like Chris, as well as allergy sufferers, to be able to enjoy their Christmas too.
To help others through the festivities Chris has pulled together his top tips for those with restrictive dietary requirements…
Chris' top tips
1. Plan ahead. Whether it's a Christmas party with colleagues or a Boxing Day meal out with your close family, restaurants are usually quite good at catering for the free-from market now but that's no reason you can't get one step ahead of the game. Check out the menu ahead of the day itself and see what's available for you to choose from. If you have food allergies, make sure you take your card with you displaying your allergies to make it abundantly clear what you can and can't have.
2 Stock up. Stock up on your favourite goodies and free-from replacements you know work and take them with you when you're visiting a friend's house. Especially sweet treats – there's nothing worse than everyone enjoying a mince pie with their tipple except you!
3. Let people know in advance. If a friend or family member has invited you round for a festive celebration, let them know ahead of time about your allergies or food intolerances. They may be able to cater for you, or you could offer to bring your own alternatives – to make sure there's no cross-contamination.
4. Take advantage of offers. Whether it's Black Friday, Cyber Monday or early January sales, offers are in abundance this time of year. Pencil in the offer's validation dates and plan a trip to your local supermarket, locate the free-from or vegan aisle and treat yourself to trying out some new products!
5. Don't give in. You don't want to ruin your own Christmas by giving into a tempting treat that won't agree with you, in a moment of weakness. Stay strong, then reward yourself either with an edible treat you know you can safely eat, or an activity you enjoy doing.
Enjoy!'s very own Michelin-star chef Tyrone who works with Chris at the Andover-based factory, has created some delicious recipes for people with intolerances and allergies to try this festive season.
Mint Chocolate Tart
Ingredients
Cocoa Pastry Cases
100g gluten-free flour
25g coconut sugar
50g coconut fat
15g Enjoy! cocoa drinking powder
1g xanthan gum
25 ml water
Mint Chocolate Filling
50g Enjoy! Magical Mint chocolate
50g coconut sugar
100ml coconut milk
Method
Cocoa Pastry Cases
1. Combine gluten free flour, coconut sugar, coconut fat, Enjoy! Cocoa Drink
2. Powder and xanthan gum in a food processor and mix for 1 minute
3. Add water and mix well for 1 more minute
4. Tip out pastry, wrap and leave to rest for 1 hour in a cool place
5. 'Dust' table top/surface with spare flour and roll out pastry
6. Cut 4 discs using 9cm diameter tart cases (or one whole piece for a larger tart)
7. Line cases with pastry, then prick bottom of the tarts with a fork
8. Cook for 8-10 minutes at 160c
9. Leave to cool
Filling
10. Use a Bain Marie to heat the Enjoy! Magical Mint chocolate until it has completely melted
11. Use a small amount of the melted chocolate and brush on the inside of the pastry cases
12. Combine and boil coconut milk and coconut sugar for around 30 seconds to make a syrup, then allow to cool for 5 minutes
14. Combine the syrup and melted chocolate, then mix until it's a smooth and thick consistency
15. Pour into your pastry case, then leave to cool in the fridge for 3 hours
16. Decorate with a sprig of mint (optional)
Decadent Double Chocolate Chunk Cupcakes
Ingredients
Cupcakes
250g gluten free flour
80g Enjoy! Captivating Coconut chocolate
300g coconut sugar
65g Enjoy! hot cocoa powder
5g baking powder
5g salt
250ml water
250ml vegetable oil
1 tsp vanilla extract
1g of Xanthan gum
Ganache
80g Enjoy! Captivating Coconut chocolate
160g coconut sugar
80g coconut milk
Method
Cupcakes
1. Preheat oven to 175c
2. Roughly chop 'Enjoy! Coconut Milk bar' into chunks
3. Sift flour, Coconut sugar, 'Enjoy! Cocoa Drink Powder', baking powder, salt and xanthan gum
4. Add chocolate and stir together
5. Pour in water, vegetable oil and vanilla, then mix well
6. Bake for 10-12 minutes
7. When cool, add the chocolate ganache
Ganache
7. Use a Bain Marie to heat Enjoy! Captivating Coconut chocolate until it has completely melted
8. Combine and boil coconut milk and coconut sugar for around 30 seconds to make a syrup, then allow to cool for 5 minutes
9. Combine the syrup and melted chocolate, then mix until it has a smooth and thick consistency
10. Chill the mixture in the fridge for 1 hour, then bring back to room temperature and beat with a wooden spoon until it becomes 11. an icing consistency
12. Spoon into a piping bag fitted with a star nozzle and apply to cupcakes
13. Roughly snap any remaining Enjoy! Captivating Coconut chocolate and place into ganache (optional)
Nc'nean Aged Botanical Spirit
RRP £50.00
Available at: Nc'nean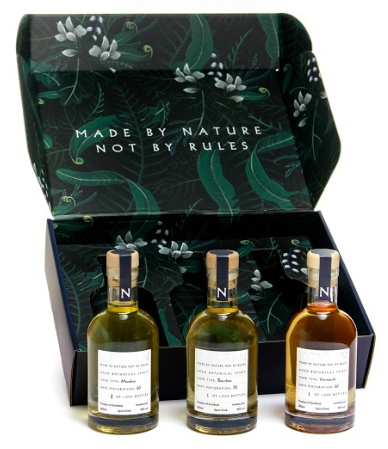 For the tastemakers, spirit lovers, mindful drinkers and eco-conscious consumers in your life, Nc'nean is the first organic and sustainable Scottish whisky distillery. Inspired by wild herbs and flowers, Nc'nean's botanical spirit is triple distilled with ten botanicals (including wild bog myrtle, sorrel, heather and thyme). Taking their famous Botanical Spirit and maturing it in three different tasting casks (Bourbon, Vermouth, Mondino), for a truly unique taste profile, Nc'nean is thrilled to introduce an exclusive, limited edition trio of Aged Botanical Spirits. Released in a limited run of 1,000 beautifully designed gift-packs, the Aged Botanical Spirit from Scotland's leading organic distillery is the perfect present for discerning cocktail fans.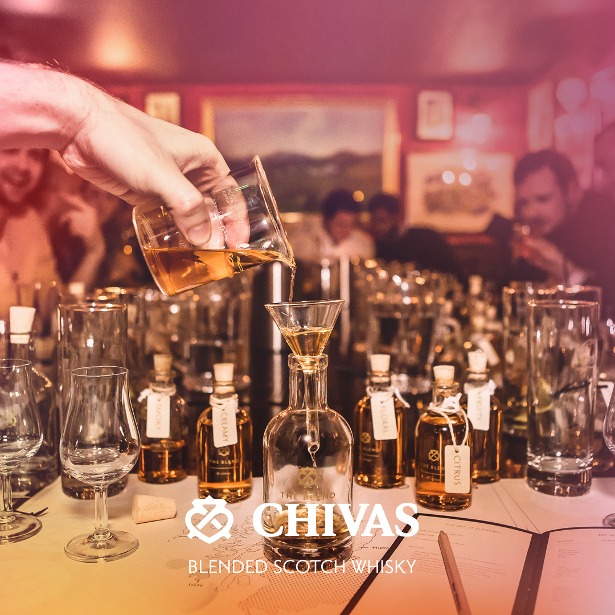 J&B Rare celebrates the rise of blended Scotch whisky with Neil Ridley and Joel Harrison of World's Best Spirits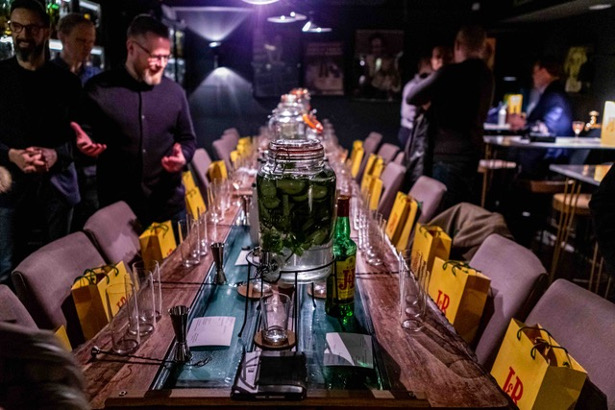 J&B Rare, the sophisticated blended Scotch whisky, is changing perceptions of whisky drinking by championing the latest trend in whisky cocktails – the Hard Seltzer. Simple, subtle and hugely enjoyable, J&B Rare the smooth blended Scotch is transformed by the addition of tonics or sodas and a touch of bitters. Experts, Neil Ridley and Joel Harrison believe Hard Seltzer's (as they are known in America), are the next big trend to take the cocktail scene by storm.
Teaming up with J&B Rare, Neil and Joel will be hosting a series of masterclasses that will highlight the versatility and blendability of J&B Rare. The inaugural event kicked off in November at London's most fashionable whisky bar; Black Rock. Guests were treated to a selection of serves created by Neil and Joel and tasked with blending their own delicious new Hard Seltzer.
Speaking about the event, Neil and Joel said, "We firmly believe that the Hard Seltzer is the next big trend in drinks in the UK. With this masterclass we want to encourage guests to explore the versatility of Scotch whisky, with a very on-trend look at the Hard Seltzer and how J&B Rare can be part of the leading spirits, all wrapped up in a cool, engaging masterclass."
Created in the 1930s by fine wine and spirits merchants Justerini & Brooks, J&B Rare is an iconic blended Scotch whisky that was made famous during prohibition America. Originally enjoyed simply with club soda, Neil and Joel's masterclass will show the evolution of the Whisky Highball and Hard Seltzer proving that when it comes to whisky cocktails J&B Rare and soda is the perfect match.
Master Blender, Caroline Martin, adds "J&B Rare is all about vibrancy, fresh fruit, apple, pear and hay notes to create a subtle but complex blend. The smoothness and spice from the Speyside malts pair perfectly with sodas and fruity garnishes."
Discover these twists on the traditional with our favourite J&B Rare Hard Seltzers:
J&B Rare Rosemary
25ml J&B Rare, 125ml No.1 Sparkling Rosemary Water, cubed ice, a sprig of rosemary
Fill a highball glass with ice. Add J&B Rare and top with Sparkling Rosemary Water.
Garnish with a fresh sprig of rosemary.
J&B Rare Rhubarb
50ml J&B Rare, 125ml Apple & Cinnamon infused sparkling water, 4 dashes of Rhubarb Bitters, 5ml sugar syrup, 1 whole cherry, a stick of cinnamon.
To make the infused Apple & Cinnamon water add sliced apples and a few cinnamon sticks to a large water or Kilner jug.
Top with sparkling water and let it infuse for about 30 minutes, before the bubbles disperse.
Build in a highball glass (adding the infused water last) and stir well. Add plenty of cubed ice and garnish with one whole cherry and stick of cinnamon
The J&B Rare Sage & Nectarine Gimlet
Created by Black Rock Bar, London especially for the J&B Hard Seltzer Masterclass
50ml J&B Rare Whisky
20ml sage and nectarine cordial
Add all ingredients into a shaker with ice and shake.
Strain into a chilled Gimlet glass.
@JBRareWhisky
Opal apple is the crispy, sweet, naturally non-browning and Non-GMO apple.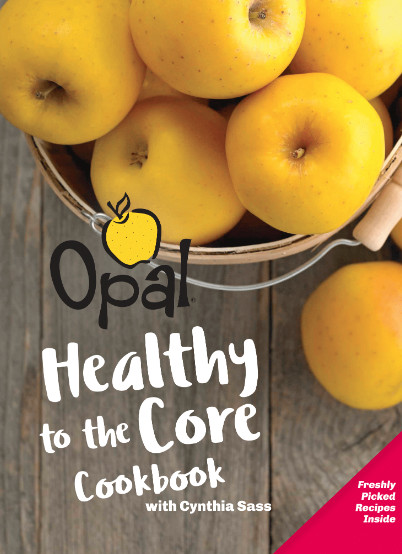 This Golden Delicious-Topaz cross apple is only grown in Washington. Its distinctive color, flavor and texture has been winning people over all over the country.
Registered Dietitian, Cynthia Sass, has recently partnered with Opal Apples and took this apple to a new level of delicious. Ranging from sweet to savory, there is something for everyone and every meal. Two recipes I would like to introduce you to are the Apple Butternut Squash Soup and the Appletini, these two recipes will spice up your holiday menu.
Apple Butternut Squash Soup (serves 1)
Ingredients
1/3 cup minced yellow onion
1 Tbsp. extra virgin olive oil
1 Opal apple, cored and minced (skin on)
1 cup cubed, peeled oven-roasted butternut squash
1 cup low-sodium organic vegetable broth
1/2 tsp. minced garlic
1/4 tsp. ground cinnamon
1/4 tsp. black pepper
1/4 tsp. sea salt
1 tsp. Sprouted pumpkin seeds (optional)
1/4 cup pure maple syrup
1/5 tsp. Pure vanilla extract
1 Opal apple, minced
In a small saucepan over low heat, sauté onion in olive oil until translucent. Transfer to mini food processor and add minced apple, roasted butternut squash, broth, garlic, cinnamon, pepper and sea salt. Blend until smooth. Transfer blended soup back to the saucepan. Heat on low to warm through, stirring occasionally, about five minutes. Garnish with pumpkins seeds (optional).
Opal Appletini (serves 4)
Ingredients
2. Tbsp. Maple syrup, divided
1/2 cup + 1/2 tbsp. Water, divided
1 Opal apple, sliced lengthwise
1/16 tsp. Apple pie spice
Handful of ice
4 shots of vodka
1 cup 100% apple juice
1/4 cup of fresh squeezed lemon juice
1/2 tsp. Fresh grated ginger
4 cinnamon sticks
Whisk together one half Tbsp. of maple syrup and one half Tbsp. of water. Place apple slices on baking sheet. Drizzle with maple syrup mixture, and sprinkle each slice with apple pie spice. Bake in preheated 350 F oven for 30 mins. Remove apple slices from oven and set aside. In a cocktail shaker combine ice, vodka, apple and lemon juices, remaining one and a half Tbsp. of maple syrup, ginger, and remaining half cup of water. Shake. Pour evenly into martini glasses and garnish each with a roasted apple slice and cinnamon stick. Be sure to eat the martini soaked apple once you finish your cocktail!
Plymouth Gin – MSRP $30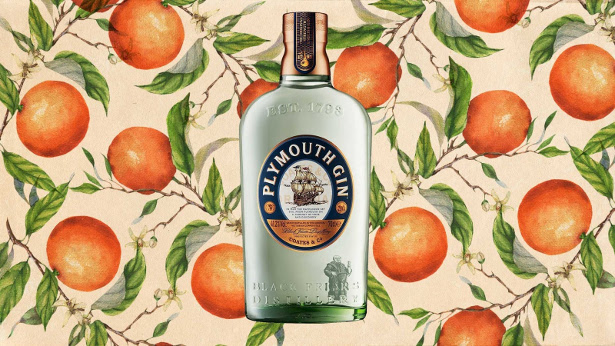 Established in 1793, Plymouth Gin is proudly distilled in the oldest working Gin Distillery in the U.K., Black Friars Distillery. Our Master Distiller Sean Harrison hand selects the seven botanicals that make up Plymouth Gin's iconic recipe every year.
Instagram: www.instagram.com/plymouthginus
Online retail sites: http://bit.ly/33NdmFx
This trio of holiday recipes calls for a simple set of 4 ingredients regularly found at the home bar or local grocer and substitutes out the mixer for a range of variations. Simple, straightforward, and most of all delicious cocktails to offer guests when entertaining at home this holiday season.
Orange Buck
1 part Plymouth Gin
3 parts Ginger Ale
2-3+ dashes of Angostura Bitters
Wedge of fresh orange – Squeezed into drink and discarded
Orange Slice
Build, long on the rocks
Spiced Orange
1 part Plymouth Gin
3 parts Club Soda
2-3+ dashes of Angostura Bitters
Wedge of fresh orange – Squeezed into drink and discarded
Orange Slice
Build, long on the rocks
Plym + Tonic
1 part Plymouth Gin
3 parts Tonic
2-3+ dashes of Angostura Bitters
Wedge of fresh orange – Squeezed into drink and discarded
Orange Slice
Build, long on the rocks
###
Go Gold this Festive Season with Bottega
This Christmas, up your gift game with a Bottega Gold prosecco. With a fresh, crisp taste in a luxury painted gold bottle, Bottega Gold will add a touch of seasonal sparkle to gift giving this year.
With notes of citrus fruits and floral acacia and wisteria, Bottega Gold has a soft, harmonious taste with lively yet balanced acidity. At under £25 a bottle, this prosecco looks premium without the extravagant price tag and makes the perfect present this festive season. Excellent as an aperitif and in cocktails, Bottega is the perfect addition to any holiday party.
Sandro Bottega, Owner and Managing Director of Bottega Spa comments: "It wouldn't be Christmas without a glass of bubbly, so there's no better time than the festive season to gift someone with a special bottle of prosecco. Not only does Bottega have an exquisite taste, the premium gold bottle also makes for a decorative addition to festive settings throughout the season."
Remember, for any rosé lovers in your life, Bottega Rose Gold is also available. With aromas of wild berries and a floral fruity flavour, this fizz pairs perfectly with turkey, making it a special addition to the Christmas dinner table.
As Prosecco remains the UK's most popular sparkling wine, selling over 110m bottles in 20181, the Prosecco bubble is not set to burst yet. Bottega remains a quality choice of prosecco, focusing on sustainable practices across the vineyard and winery.
Bottega Gold prosecco is available at Selfridges and Ocado for (£24.99). Bottega Rose Gold is available at Selfridges (£24.99) and Ocado (£25.99).
A Selfridges-exclusive Bottega Glamour Gift Pack is also available for £36.99 including two flutes.
Collagen beauty formulation provides Collagen, Hyaluronic Acid, Vitamin C and Zinc which contribute to normal collagen formation for the normal function of skin. This unique high-strength formula delivers marine derived hydrolysed collagen, which is of high quality and bioavailability. Most importantly it provides type I collagen which is the form primarily found in the skin.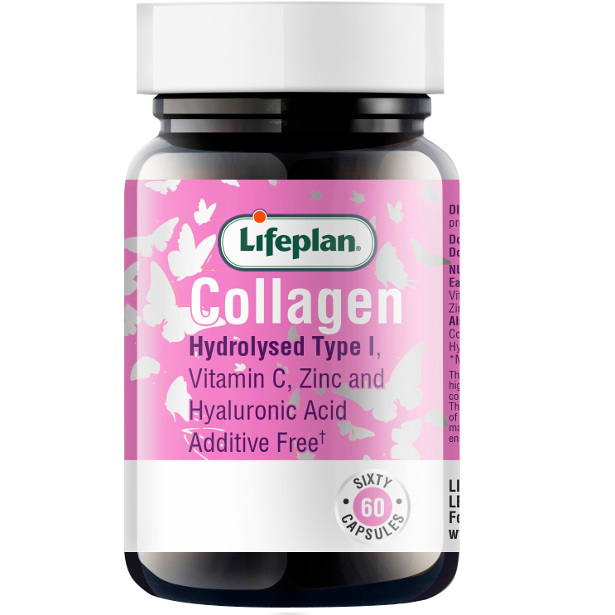 Type 1 collagen is used in the formula, which is considered the most important form for skin health. The capsules contain no fillers and are enriched with 100% of the NRV of Vitamin C and Zinc which help to protect cells from oxidative stress.
In easy to swallow vegetarian capsules Lifeplan's Collagen costs £14.99 for 60 capsules. Available from www.lifeplan.co.uk