My name is Pam Sherman. I'm a personal trainer of over 20 years. My website is www.theperfectbalance.guru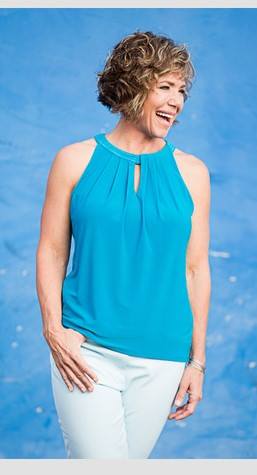 My top tips for eating healthy are:
1-Get more sleep! When we are rested, we make better food choices and will take time to plan/make healthy meals. Low sleep=convenient food/fast food/sugar and for the most part just bad food.
2-Drink more water! Crowd out most of your other drinks-especially crazy colored ones(except for coffee/tea) and try to work up to half your body weight in ounces of water.
3-Add more color to your plate. Try to include more vegetables every single day. They are amazing for us and filled with loads of vitamins and minerals. Leafy greens in salads, carrots/peppers with hummus for snacks, roasted veggies alone or on top of a salad are all great ways to include them daily into your diet.
4-Don't shoot for perfection! In all my years of working with people, shooting for perfection always leads to failure. Know that every day is a work in progress. Your health is a journey, not a destination and it takes work and planning. Some days will be easier to drink water, move your body, get your veggies in, get enough rest. Others will be impossible. This is normal. Don't throw in the towel, just get back on the healthy track the next day.
5-Don't be restrictive! Saying you're never going to …drink, eat sugar, eat out, stay up late etc etc etc is just not realistic! Give yourself small daily/weekly goals and meet them. Then add another small goal until your habits are second nature.
TOP CELEBRITY CHEFS BACK MEATBALLS MONTH
Top celebrity chefs – including Tom Kerridge, Angela Hartnett, Tom Parker-Bowles, Ken Hom and Chef to the Royal Family, Mark Flanagan – are backing a month-long 'Meatballs Month' national campaign which aims to raise money to fund 'Muscle Dreams' – transformational experiences for young children with the muscle wasting disease muscular dystrophy.
Meatballs Month is the brainchild of the Muscle Help Foundation (MHF) charity; the campaign aims to ignite the nation's appetite for meatballs but at the same time encourage the flexing of fundraising muscles by throwing a meatball meal or party during the month of November.
Members of the public can download a kit from www.meatballmonth.com which provides invites, name cards and a fundraising guide to help organise a meatball party/dinner for friends and family whilst raising money for a Muscle Dream experience. Since it costs just £1,600 to fulfil each experience it is hoped that the initiative will result in the delivery of many more magical moments for children and young people with muscular dystrophy.
The standalone website features a host of delicious meatball recipes put together specifically for the campaign by some of the world's finest chefs which in addition to those listed above also currently include Matthew Williamson (Rudding Park), Ben Tish (The Stafford Hotel & Norma), Hayden Groves (Executive Chef, Baxter Storey), Cyrus Todiwala (Café Spice Namaste), Andrei Lussmann (Lussmanns Fish & Grill Restaurant Group) and Head Chef Francesco Migliorin of Ristorante Frescobaldi.
Meatball party hosts can either choose a celebrity recipe for their party or conjure up their own culinary meatball masterpiece! Guests are urged to make donations – collected either by the party host and submitted or by individuals who can donate online.
In addition to raising valuable funds, Meatball Month is also designed to raise awareness of muscular dystrophy, a disease which currently has no cure. The average lifespan of someone with muscular dystrophy is 22 years old making the need to realise a child's Muscle Dream all the more compelling – providing a life-changing experience for the beneficiary and a lasting memory for all the family to reflect upon during darker times. All participants are encouraged to share their meatball creations via social media, using the hashtag #meatballmonth.
A number of butchers and restaurants are also putting their weight behind the campaign, selling meatball packs and adding meatball dishes to their menus, and then donating a % of their takings to the charity.
Every child's dream experience is personalised and MHF reports a number of benefits including improved confidence, greater self-esteem, increased sense of hopefulness and a powerful shared identity connecting the recipient with other families living with muscular dystrophy.
Key supporters of the charity's Muscle Dream initiative include the Porsche Experience Centre at Silverstone. 2020 will see the company host its 10th annual Muscle Dream Driving programme in support of the charity. Next year 10 young people and their families will enjoy an incredible two days at the centre, when the lucky petrol-head recipients from the across the UK will have the opportunity to 'light-it-up' on Porsche's own dedicated track!
Many organisations have given their time and services for free, these include Airbus, Marriott International, Hilton, Tesla and global events agency, BCD Meetings & Events to name a few. Celebrities who have lent their support include Lewis Hamilton, Al Pacino and Ray Mears.
Via this campaign, The Muscle Help Foundation (www.musclehelp.com) is aiming to help realise many more Muscle Dream experiences. To date, the charity has delivered 297, leaving a further 360 to go before it reaches its goal of 657, that's one for every muscle in the human body. As the charity says, that's the #powerof657.
Summer fitness tips

www.yourbodyprogramme.com
Enjoy the benefits of summer and try exercising outside. Sunshine provides vitamin D that helps to keep our bones strong, preventing osteoporosis. It also has significant immune boosting benefits. A healthy immune system will allow you to train harder and more frequently. I find an increased sense of vitality and vigour with my clients I train outside, a positivity and sense of enthusiasm.
So, what should your workout consist of? Well, that depends on your ability and goal, but a good start would be a programme consisting of cardio work and resistance work. For your cardio workout try high intensity interval training. This style of training is time efficient and has a metabolic boosting effect that means an increase of fat burning for up to 36 hours post training! For the resistance section of your workout try a circuit style full body programme comprising of compound exercises that use more than one muscle group at a time. Recruiting numerous muscle groups at once will burn more calories, getting more bang for your buck, plus maximising your time. Why not train with a buddy? It's a great idea to meet a friend at the park or gym, it can make working out more fun plus a little healthy competition is always a good thing!
Remember it's not only the workout routines that are important, try increasing your general daily activity this summer.
Meet a friend in the park and walk and talk rather then sitting in a coffee shop.
Incorporate your whole family into your healthy lifestyle regime. Play active games with the kids or take them on bike rides.
Plan holidays that involve walking, hiking, tennis or even a jog along the beach.
Power walk, run or bike to work (or part of the journey). Take the stairs or climb the escalator, add in more movement wherever possible!
At YBP we suggest a balanced diet incorporating lean protein, wholegrain carbohydrates, a variety of vegetables and 2 pieces of fruit a day. Stay hydrated and enjoy the energy and mental positivity gained through a healthy summer regime.
How to Protect Your Gutters from Damage
www.fantasticcleaners.com.au/melbourne/gutter-cleaning/
The gutters are a very important part of your house, which makes sure the rain and snow get off your roof safely, without damaging your house. This amazing invention protects your entire property from the everyday dangers, like mould, rust, leaks and many others. Without gutters, our homes wouldn't be able to exist for a very long time. If the water stays on the roof for too long, it will eventually make its way through it and it will get inside. But thanks to the gutters, it finds its way down and away from the foundations of the building. But, just like everything else in this world, the gutters also need to be well maintained to work properly. But unfortunately, many people forget about this little detail, and then they must deal with the consequences. If you want to avoid such unpleasant situations, you should learn how to protect your gutters from damage. Here are some general maintenance tips, which should help you with that.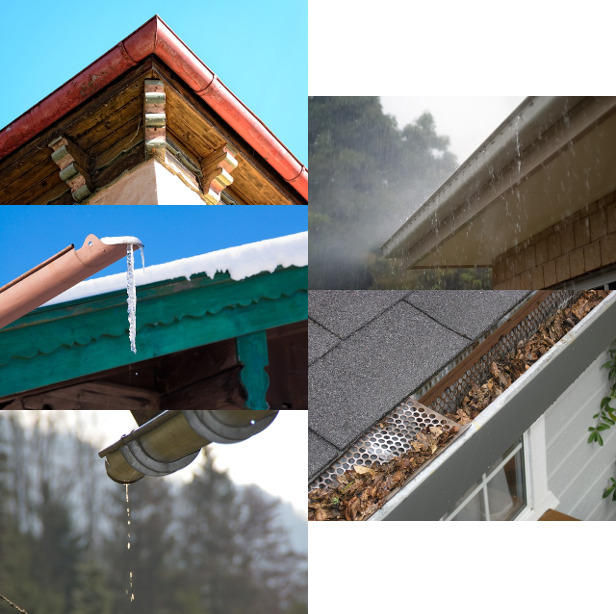 Exterior. The exterior part of the gutters may seem insignificant to you, but it's just as important as the inside part. This is why it's crucial to keep them clean, as it is for the inside part of the installation. Dust and other small particles get stuck to the outside of the gutters quite often, and it's good to remove them before they get inside and clog the entire system. Fortunately, cleaning the exterior part of the installation is not so difficult – you can even do it with a hose and a higher pressure. Most of the dirt should come right off.
Clean the roof. The roof is also a very important part of the house, which protects us from the unpleasant sides of the outside living. But it also gets dirty sometimes from all the leaves, branches, dust and God knows what else, which can be found outside. And the dirt which can be found on the roof, eventually will get to the gutters after some time. One rainy day is more than enough to transport all the leaves and debris to the edge and into the gutters. And once they get there, they will get stuck and won't be able to get down by themselves. Therefore, cleaning your roof once a year can save you a lot of trouble later. To pull it off, you'll need a ladder and some garbage bags. But you should be very careful, because statistics show, that most of the household accidents happen, when someone is on the roof.
Slopes. The slopes are a very important part of the entire construction. If the gutters aren't located properly, the water won't be able to find its way, and this will cause serious issues later. This is why you should check it and make sure everything is properly situated. The easiest way to check your gutters is by pouring a bucket of water into them and check if it finds the way down. If it doesn't, then you probably have a serious structural problem with the downspouts, which needs fixing.
Trim the trees. If there are any trees near your house, then it's natural that leaves and debris fall on your roof and get stuck in the gutters. But it's not natural to let them stay there. They will start rotting after some time and they will clog the entire system eventually, and it will cost you a fortune to replace it. The best option here is to trim the trees regularly, so there aren't any branches over your roof. This will also save you a lot of trouble with the gutter cleaning. And if you don't want to trim your trees, you will have to clean your gutters at least twice a year, to remove all the dirt from there.
Rust. Rust is a universal symbol for trouble. If you notice any of it on your gutters or on the roof, take all the needed measures to get rid of it before it gets too late! The rust should be gently removed from the surface, then the surface needs to be cleaned and dried, and after that painted over with water-resistant paint. If the rust has already damaged the gutter and there is a hole or crack, you'll need to patch it. This is also done by cleaning and drying the surface, then a metal sheet should be placed over the hole and glued with some builder's glue. Painting over it will also help.
Gutter guards. The gutter guards are a nifty addition to your gutters, which will protect them from clogging more effectively, and this way will prevent damage to your guttering system. Their purpose is to cover the top of the gutters, thus preventing any dirt from coming inside. They come in a wide range of types: mesh, screen, nylon, reverse curve, foam and even gutter brushes, which are practically a big brush that gets fitted into your gutters and doesn't allow any hard particles to get inside. It's the cheapest and easiest to install option on the market right now.
Author Bio: Jane Wilson is a Melbourne-based business owner, blogger and mother. She manages the local branch of Fantastic Cleaners – a professional company, that provides all kinds of cleaning and home improvement services to a wide range of clients, including gutter cleaning and care. Her work there and her passion to all things home-related, inspired her to start her own blog, called Modern Housewives. There she provides useful home and garden tips, as well as nice DIY recipes for cleaning solutions, and much more.
NIC MAKIM
I hope you are really well! Here in Australia, our winter weather is truly here it's time for all our delicious soups, stews, mugs of tea, big jumpers and enjoying a roaring log fire. I absolutely love Australian winters.
Winter is also a time keep our immunity thriving. Here are some of our favourite whole foods which are full of nutritional immunity boosting goodness.
Winter Wellness With Wholefoods
Oranges, Lemons & Grapefruit – packed with vitamin C and may help reduce the length and severity of colds.
Garlic & Onion – contain a phytochemical called allium, which may help reduce the severity of colds and is excellent for decongesting your respiratory tract.
Green Tea – who doesn't love a good cuppa? Enjoy with a slice of ginger and a slice of lemon. Green tea is full of antioxidants. Antioxidants will help boost your immune system and fight off bacteria and viruses.
Ginger Tea – has several bacteria-fighting properties that may help suppress a cold. Ginger is excellent for relieving any nausea and may suppress any persistent coughing.
Liquorice Tea – is terrific for suppressing coughs and an itchy throat.
Manuka Honey – increases anti-bacterial properties and will help soothe your cough.
Lean, Grass-Fed Red Meat – enjoyed in moderation may boost the immune system and help fight anaemia and feelings of lethargy. Enjoy in moderation as too much red meat may cause congestion.
Oysters – are one of the most abundant sources of zinc. Zinc is a dominant immunity-boosting mineral.
Wasabi & Chilli – hot and spicy foods may decongest and warm the body to ease chills and fever.
Chicken and Lemongrass Soup – contains anti-inflammatory properties that can help ease chest infections and reduce chills and fever.
Supplements – a superior multi-vitamin and mineral including a good dose of vitamin A, C, D, zinc, probiotics. Probiotics help keep the bacteria in your gut balanced. Balancing your gut bacteria is essential during winter as some experts suggest that 70% of our immune system is in our stomach.
Herbal Supplements – Andrographis, Olive Leaf, Echinacea
Take care of yourself during winter with lots of nourishing walks and yoga to ensure you don't get run down.
All the best in health and happiness!
Nic
🍎Keep their Teacher sweet and say thank you for all of their hard work this year, with their very own tailor-made chocolate from The Grown Up Chocolate Company.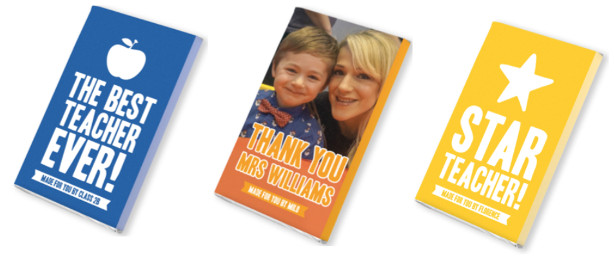 The online 'Make Your Own' chocolate bar maker allows you to make the chocolate bar of their dreams! The first of it's kind, simply pick n' mix choosing their favourite chocolate base,
up to three indulgent flavours (there are 70 delicious ingredients to choose from) then up the cuteness factor with their very own personalised wrapper by uploading your child's photo and a sweet message.
Your creation will then be handmade (with love) at The Grown Up Chocolate Company's Harlow HQ using the finest quality chocolate for the ultimate indulgent treat.
£25 for a box of three bars, from: www.thegrownupchocolatecompany.co.uk
Loving the iridescent makeup trend?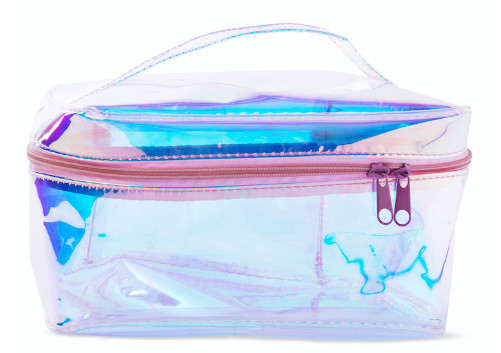 Keep your haul looking pretty in this holographic makeup bag from Flying Tiger.
Free the mermaid within!
Holographic makeup bag, £5 from Flying Tiger stores nationwide
uk.flyingtiger.com
Beetroot and California Walnut Cupcakes with Cream Cheese Frosting
FACEBOOK | TWITTER | INSTAGRAM | PINTEREST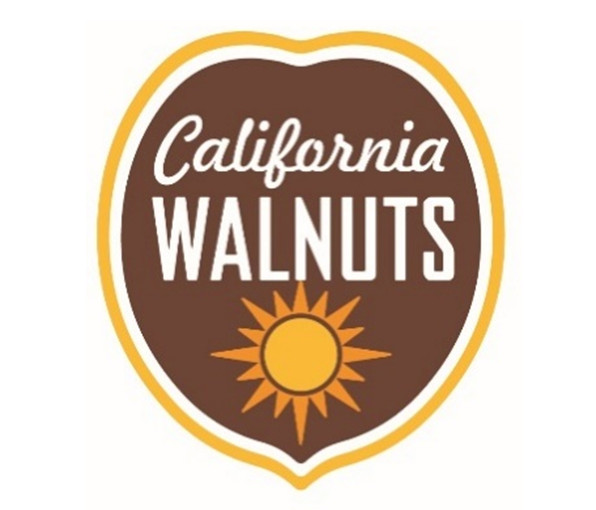 These tasty treats are nutty, moist and oh so creamy! Try after dinner when you fancy a little something sweet, or pop one in your lunchbox to improve your day no end.
Preparation time: 25 mins
Serves: 12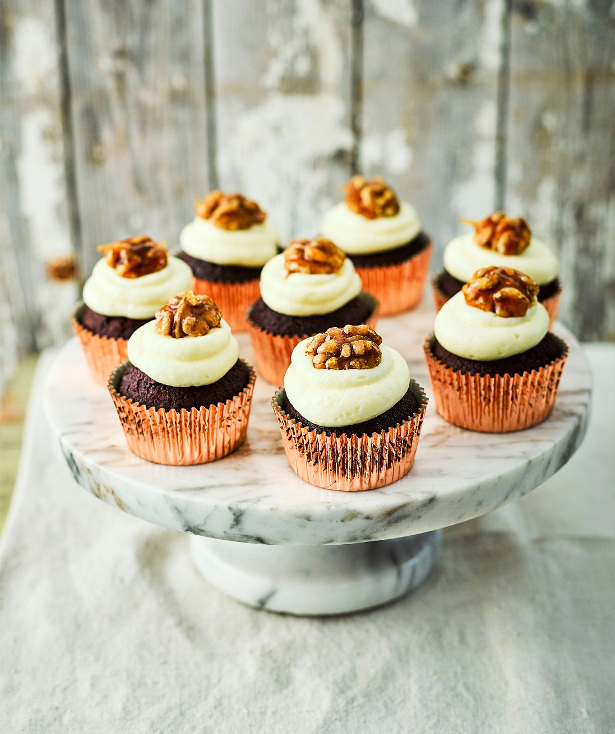 You'll need:
12 cupcake cases
For the cupcakes:
170g vacuum-packed cooked beetroot
2 eggs
140ml walnut oil
1 tsp vanilla essence
170g plain flour
1½ tsp baking powder
3 tbsp cocoa powder
Pinch of salt
70g soft brown sugar
100g golden caster sugar
3 tbsp chopped California walnuts
For the caramelised California walnuts:
60g white caster sugar
1 ½ tbsp liquid glucose
12 California walnut halves
For the frosting:
125g butter
125g cream cheese
Splash of milk
250g icing sugar
Method
1. Preheat the oven to 180°C.
2. Place the beetroot, eggs, walnut oil and vanilla essence into a blender and blitz until smooth.
3. Sift together the flour, baking powder, cocoa powder, salt, brown sugar and golden caster sugar into a large bowl.
4. Mix the wet ingredients into the dry with an electric hand whisk until fully combined. Stir the California walnuts into the batter.
5. Line a 12-hole muffin tray with cupcake cases and divide the cake batter equally. Bake in the oven for 15-20 minutes or until risen and cooked through, then leave aside to cool.
6. Place the white caster sugar and liquid glucose into a small pan over a medium heat, swirling the pan from time to time until the sugar liquefies and turns a lovely golden caramel colour.
7. Carefully dip the California walnut halves into the caramel, removing them individually with a spoon, and placing them on a sheet of baking parchment making sure they are separated. Leave aside to cool down.
8. To make the frosting, place the butter into a large mixing bowl and whisk with an electric whisk until white and fluffy. Add the icing sugar, cream cheese and milk and whisk until just combined.
9. Fit a piping bag with a large open nozzle and pipe a circle of icing on the top of each cupcake. Top with a caramel-coated California walnut to serve.
Alegre Media collaborates with Phoebe Creative on an exclusive illustration!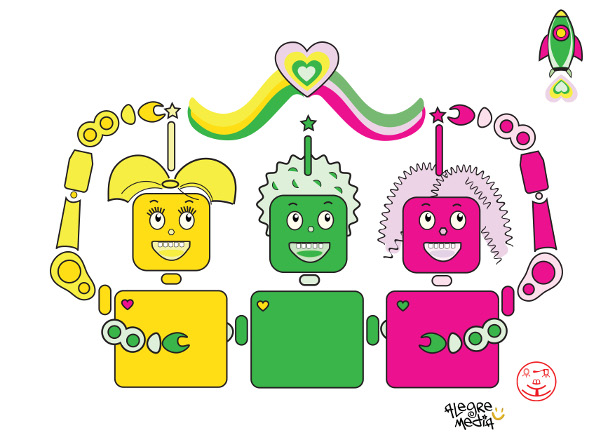 Phoebe Creative has been working very closely with Kate to design an illustration which was in keeping with Alegre Media's fun and vibrant ethos but with a twist. This season, we have drawn inspiration from social movements and have gone with the theme of 'unity and equality' to create an iconic design.
'Phoebe is a very close friend of mine and I have always admired her incredible creative flare! After showing me some of her most recent work, I couldn't help proposing the idea of collaboration to her. Thankfully, she agreed which I am so pleased about as she is a dream to work with! Phoebe and I share very similar beliefs so this season's theme is one that is very close to both of our hearts! We are so happy with the final outcome and really hope that you all like it as much as us!' – Kate, Alegre Media
The exclusive illustration will be available to view at Alegre Media's AW18 press day on June 7th at The Ace Hotel, Shoreditch.
New from The Painted Furniture Company:
Drift off to Sleep in Bay View
The Painted Furniture Company are pleased to introduce their latest range of bedroom furniture. The Bay View collection is beautifully elegant and stylish, perfect for creating a relaxed and peaceful bedroom sanctuary.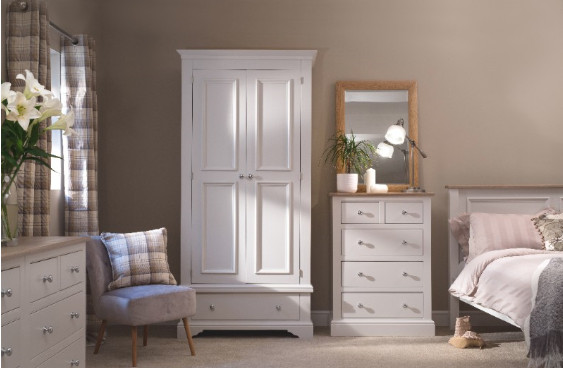 The new Bay View painted bedroom furniture was specifically designed to celebrate the opening of the company's Kingston Upon Thames showroom and is packed full of lovely design features. The new collection includes beautifully detailed bed frames, traditional dressing tables and a range of storage solutions, from wardrobes to bedside tables.
Made in the UK, each piece is constructed from solid timber, featuring tongue and groove back panels and soft close drawer runners. Door panels have been lovingly hand crafted and include delicate beading which matches that on the headboard of the bed frame. The furniture is completed with stylish cut out plinths, making Bay View a lovely coordinating furniture collection with both style and stature, perfect as a complete bedroom scheme.
As each piece is built in the UK, it is possible to have a piece of Bay View furniture made in a bespoke size. The Painted Furniture Company can even combine different wardrobes and chests to create flexible, creative storage solutions designed for your unique bedroom space. For the ultimate personalised touch, there are a large choice of paint colours, wood finishes, knobs and handles available.
The Bay View furniture collection was created with relaxation and balance in mind and hence, won't overpower the room. Whether you're updating a traditional or contemporary home, these timeless pieces will fit perfectly into your scheme, creating a bedroom which you'll never want to leave.
RFL and Premiership Rugby endorse world's first 'sporting director' qualification
Manchester Metropolitan University's Master of Sport Directorship (MSD) course, which will enter its fifth cohort of students this September, has received the backing of the RFL and Premiership Rugby.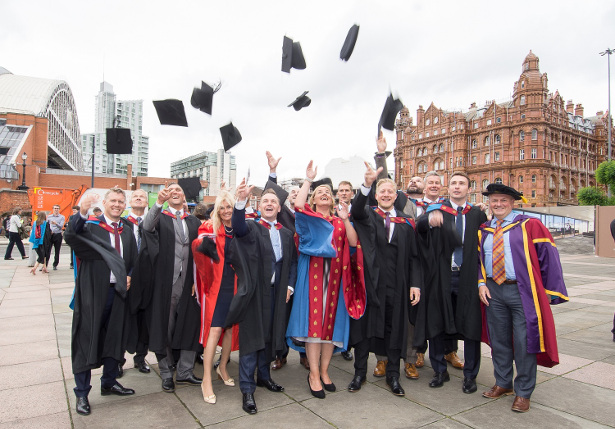 The two-year, part-time course was developed five years ago by Manchester Met to give former pros and sports leaders commercial preparation for the role of sporting director across a wide range of sports, bringing new skillsets to former sportspeople and raising professional standards in sports management.
MSD students from the world of rugby include Premiership Rugby's Phil Winstanley, St Helens CEO Mike Rush and Paul Treu, performance director of Western Province in South Africa, who graduated in July last year.
Other notable students include England cricketer Vikram Solanki. Footballers including Gary Bowyer, Didi Haman and Kevin Davies are also studying to be among the most qualified 'sporting directors' in the world.
"We have seen for ourselves the huge benefits the course can bring to individuals and the organisations they work for. We're proud to be associated with such a ground-breaking and important qualification that is benefiting all sorts of sporting organisations, from the grass roots to the very top of professional sports," said Tony Sutton, director of finance and facilities at the Rugby Football League.
"Rugby Union has come a long way since the end of the amateur era in 1995. Like all sports, rugby union is seeing the transformation of players and coaches into senior management roles within the broader business and it is vital that we continue to invest in people to ensure that we have the best-qualified management and leadership in our clubs. The MSD is capable of providing a crucial step towards that aim," added Phil Winstanley, the rugby director at Premiership Rugby.
Course director Dr Sara Ward of Manchester Metropolitan University Business School said: "The endorsement from sporting bodies is a huge compliment for the faculty here who developed and deliver the curriculum, but also to the students. To date we have accepted just over 80 students onto the course, and their commitment and effort has been remarkable, and their engagement is paying dividends in their careers with new roles and promotions," she added.
"Our students and alumni can be found right across the world of sport, from team and club leadership to talent development, agency, and business management. The network they share is second to none, and the students are at the forefront of the change to professionalise the sporting boardroom, and that's hugely rewarding for us," she added.
Among the first 23 graduates who received their Masters of Sport Directorship (MSD) qualifications in July last year were Leicester City assistant manager Michael Appleton, ex-England cricketer Ashley Giles and Aston Villa director of football Steve Round.
Being a corporate athlete: How training for the Cape Epic accelerates my work performance
Robert Pearse, Head of Client Relationship Management, The Neuroleadership Institute South Africa
In March this year I had the amazing experience of once again riding the ABSA Cape Epic, this time with my teammate, Craig Denbury, for Team Neuroleadership Institute. For those of you unfamiliar with this sports event, the Cape Epic is a two-person, eight-day, 700-kilometre mountain bike race through the Western Cape, and is considered one of the toughest races of its kind in the world. This was my third time riding it, and I'm happy to say that we achieved our goal of ranking in the top 70 teams – 53 overall – out of 750 teams that included the world's best mountain bikers.
Throughout my race training in the months leading up to the Cape Epic, I was often asked how I found time for the sport. I have a busy job at The Neuroleadership Institute, and a baby boy to care for, so putting in the required hours to ensure peak physical fitness may have seemed like an impossible task to many. I was fortunate to have the full support and encouragement of my family and my work colleagues, as they knew how important it was for me to complete this race, and finish well. It wasn't just about being extremely fit and feeling the thrill of the competition – the Cape Epic was about me following my passion and fulfilling my bigger purpose. And my work didn't suffer while I was training; in fact, I found I was in peak condition both at the office and on my bike.
The making of a corporate athlete
"The making of a corporate athlete", an article written by Jim Loehr and Tony Schwartz, has some valuable insights into why some businesspeople continually perform at their peak, and why others tend to always crumple under pressure. Although the article was written a few years ago, I believe their findings still hold true, both from my personal experiences and because of my knowledge of neuroscience, which focuses on the inner workings of the human brain and the connection between mind and body.
Loehr and Schwartz suggest that, in order to achieve sustained high performance, a person's physical, mental, emotional, and spiritual capacity should all be aligned, as they all influence one another. If one area is not addressed, the two performance experts say, an employee's functioning can be affected. They liken high-performing executives to professional athletes, where the focus is not solely on improving work-related skills, or their talent in a particular sport, but rather on enhancing aspects such as their endurance, flexibility, self-control, and focus.
Of course, in most sports, the careers of professional athletes are quite short. They are also only expected to perform at their peak when they compete – which is a very small amount of time compared to the countless hours of training. In contrast, executives are expected to perform at their best for at least eight hours a day, and training is very limited. There is also no such thing as an 'off-season' in the corporate world, and execs usually only retire after 40 or 50 years of working.
Where the brain fits in optimal performance
It's important to bear in mind that the brain controls many of the vital elements needed for effective corporate performance – such as collaboration, emotional processing, decision making, and focus. Often, when we need to achieve more at work, we think that simply putting more hours in is all that is required to achieve this. However, when it comes to sports, we would not expect to become a better cyclist by training for 72 consecutive hours. Our brain, just like other parts of our body, needs the right amounts of exertion, rest, and nutrients to perform optimally. Therefore, like an athlete alternates between times of intense training and periods of recovery, so should employees be encouraged to set aside time from work for their own forms of replenishment.
Getting the most out of your people
If so much more is expected of a business professional compared to an athlete, then surely the holistic, 360-degree approach to enhancing an executive's performance is even more important? Here are three ways in which companies can help their employees excel in all aspects of their lives:
1. Give your employees room to find and follow their purpose – people who experience what they do as meaningful, and contributing to a purpose that matters, consistently demonstrate higher levels of productivity, resilience and performance. For me, endurance mountain biking, and setting myself a stretch goal of doing my third Cape Epic this year gave me something to work towards. Being committed to my regular cycling training meant I was in this same focused mindset when I was at work too. My company was cognisant of this, and so knew that although my training might take me away for an hour or two of each work day, I was 100% present and productive when I was at the office. Ask your employees what rejuvenates or motivates them most. This could be anything that gives them fulfilment or joy and enables them to come to work with a sound mindset.
2. Encourage employees to take recovery time every 90 to 120 minutes – Even 10-minute breaks can do wonders for resetting your thinking and energy. It is a physical fact that the body's hormone, glucose, and blood pressure levels drop every 90 minutes. By not taking time out, you override the body's natural stress-rest cycles, which affects your performance. Your recovery breaks can include eating something healthy, hydrating, moving physically, and changing channels emotionally and mentally. Visualisation is a good technique to reset, by imagining where you're going and what success looks like when you get there. Meditation or deep breathing are also useful ways to shift gears. Different tasks require different kinds of thought and by shifting gears we allow different parts of the brain to recover. This is why you often have those 'aha!' moments when you're not actually focusing directly on a task.
3. Create a conducive work environment for healthy living – We all know that we should eat right, exercise regularly, and sleep for the recommended eight hours each night. But many of us rarely have the opportunity to do all these things, because we have no time, are too tired, or just lack the willpower. Make it easy for your employees – Include multiple healthy food options at your work canteen, start a walking club before or after work, and encourage a culture that prioritises time with loved ones. At the NeuroLeadership Institute we call this the Healthy Mind Platter. Healthy Mind Platter offers a structured process to ensure we dedicate time to the different aspects that have an effect on overall wellbeing and performance. Examples include physical well-being, psychological safety, time to think and reflect and constructive stretch towards rewarding goals.
Corporate athletes who consistently perform at their peak see health holistically. They understand that balance is not a scale but a way of life that over time makes space for physical, mental, emotional, and spiritual health. Just as breakthroughs in nutrition aid our understanding of physical performance, breakthroughs in neuroscience assist us in improving mental performance in the workplace. Find out what fills your employees' energy tanks, support them in this, and allow them time for recovery.
Participating in the Cape Epic is definitely a team effort, so I'd like to thank the Neuroleadership Institute of SA for their support; Shimano MTB and Coolheat for our bike components and shoes; EnervitSA for our nutrition; and Megan Jaffray from Pace and Power for our supplements.
We were promised sunshine & wonder but all we got was rain & thunder!
Put a little sunshine in your day with these bright and wonderful umbrellas from Flying Tiger!
Fruit Umbrella – £4 – Flying Tiger Stores Nationwide
Southampton Inn Memorial Day Annual BBQ and Pool Party
Launches the 2018 Hampton's Summer Season

Executive Chef James Carpenter and Dede Gotthelf
(Photo Credit: Rob Rich of SocietyAllure.com)
The award-winning Southampton Inn welcomed Hampton locals and visitors alike for a celebration at the most desirable location in the heart of Southampton, NY. Despite the rain, the Inn launched the Hamptons summer season at the Annual Memorial Day BBQ at 91 Hill Street, Southampton, NY. The hottest ticket in town was filled from the new Claude's Restaurant to the expansive ballroom with Hamptons socialites, celebs and hotel guests. Hotel events intermingled as celebrity guests, Armie Hammer of 2017 hit movie Call Me by Your Name and Abigail Spencer of TV's Mad Men and Suits, were also at the Inn for a separate private event.
Notable attendees included: Executive Chef James Carpenter, Jane Rothchild, Bill Biggs, Alan and Arlene Lazar, Craig and Austin Rivera, Patty Watt, Betsy Cox, Jean Shafiroff, Missy Hargraves, Greg D'Elia, Emily Eric and Catherine DeMarchelier, Ron Burkhardt, Candice CMC, Jim Ceravolo, Hailey McCrane, Miriam Whitney, Terry Moan, Dede Gotthelf, Cecilia Dupire and Ann Eriksson, Katherine and Gary Andreassen, Shane Moan.
The rainy weather did not discourage attendees from touring the Southampton Inn pool patio surrounded by five acres of manicured lawns and private gardens. "Inn-side", guests devoured a buffet of Ribs with Peach Agave barbecue sauce, and Jamaican Chicken Sandwiches complemented by Pineapple Mango salsa, classic burgers, fresh salads, tasty brownies, and mouth-watering watermelon prepared by new Executive Chef James Carpenter of Claude's Restaurant.
After the BBQ, hotel guests retired to one of the 90 renovated and comfortably furnished guestrooms, with 16 specifically designed for pets to enjoy with their owners. A weekend of pure relaxation awaits in each room set out with high-quality linens complete with luxurious down comforters over Tempur-Pedic mattresses, and renowned upscale toiletry brand, Gilchrist & Soames. Guestrooms also feature complimentary Wi-Fi internet access, flat screen TV, small refrigerators and guest-controlled air conditioning and heating. The rest of the 6,000 square foot property includes a library with fireplace, flexible indoor meeting spaces such as a conference rooms, ballroom plus a game room for children of all ages, and newly renovated eatery Claude's Restaurant, now open for dinner daily from 5 PM to 9 PM. Summer hours for breakfast from 7 AM to 11 AM, and lunch from 12 PM to 4 PM.
From Claude's new state-of-the-art performance stage pianist and guitarist Philip Gotthelf, performed American classics to diner's delight. Claude's Cabaret will next introduce pianist, actor and Juilliard School prodigy, Konstantin Soukhovetski to its stage starting June 21st, 2018. The one man show, titled In His Shoes, showcases piano covers of classics from Madonna, Celine Dion, and his own works. Community members and visitors may experience Soukhovetski every Thursday, from 9:00 PM to 10:00 PM. This summer guests who stay at the Southampton Inn are gifted Bedside Reading Gift Bags featuring new titles they can bring home from Jane Ubell Meyer, founder and CEO of BedsideReading.com.
Lemon and Elderflower Cake
Create your own Lemon & Elderflower enthused wedding cake, fit for a royalty!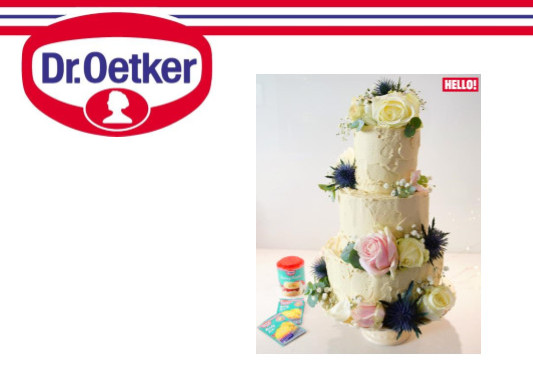 Serves 60
2hours 30mins min – 3hours max
Equipment
6", 8", 10" round cake tins, you will need to bake 3 layer for each tier, so if you have multiple cake tins this will help you bake your cakes in batches.
Greaseproof paper (base and side line all tins)
Fresh flowers of choice for decoration
Cake Boards – 6", 8", 10" thin cake boards and either a 12-14" cake stand to display the cake on
Cake dowel ideally 8-10 and a knife or scissors
Small crank handle palette knife, medium flat palette knife
Ingredients: Total Cake Batter for all three tiers needed; 1125g Self-raising flour 10 tsps Dr. Oetker Baking Powder 1125g Softened unsalted butter 1125g Golden unrefined caster sugar 10 Sachets of Dr. Oetker Ready Lemon Zest 23 Medium Free Range Eggs Total 4500g cake batter needed for the three tiers:
For the drizzle:
Juice of 5 lemons, strained 500ml water 10 tbsp elderflower cordial 500g Golden unrefined caster sugar
For the Buttercream and filling for sandwiching and rough icing all three tiers:
2kg Unrefined icing sugar 1.6kg Soft unsalted butter 120ml Elderflower cordial 3 Sachets of Dr.Oetker Ready Lemon Zest An additional 2 jars of good quality lemon curd Flowers to decorate if desired Method: 1. Preheat the oven to gas 4, 180°C, 160°C fan, grease and line cake tins.
2. Mix the flour and Baking Powder into a large bowl.
3. Cream together the butter, sugar, cordial and Ready Lemon Zest until light and fluffy, then gradually add in the eggs until incorporated.
4. Gently mix in the flour and Baking Powder until just lightly mixed.
5. Spoon the mixture into the prepared tins, following the quantities below. 3 x 6" cake – weigh 250g batter into each cake tin – 750g batter total 3 x 8" cake – weigh 500g batter into each cake tin – 1500g batter total 3 x 10" cake – weigh 750g batter into each cake tin – 2250g batter total
6. Bake until cooked or when a skewer inserted into the sponge comes out clean, note baking times will vary for each tin, 6" check after 20 mins, 8" check after 25 mins and the
10" check after 40 mins (ovens can vary). Once baked place the cake onto a wire rack to cool.
7. While the cakes are baking, make the drizzle by placing the lemon juice, water, elderflower cordial and sugar in a saucepan and heat gently until the sugar has dissolved completely.
8. Whilst the cakes are warm, spear the cake sponges with a skewer to make multiple holes and drizzle the elderflower syrup, use a pastry brush to ensure all cake is covered in syrup.
9. Make the buttercream by beating the icing sugar, butter, and cordial together until very pale, fluffy and creamy (buttercream may have to be made in batches).
10. Spread a small amount of buttercream onto the cake board and place a layer of cake on top the same size as the board. Layer the sponge by spreading over some buttercream and then adding some lashings of lemon curd. Sandwich together with 3 layers of sponge and chill for 20-30 minutes. Repeat this step for each cake tier.
11. To create the rough iced look, crumb coat each tier and chill for 30 mins to an hour to seal and set.
12. Using a palette knife, gently carve swirls and strokes on the side of the cake. Then, top with edible flowers if you wish or simply with additional Lemon Zest.
13. To assemble the cake, insert a cake dowel into the centre of the 10" cake taking care the dowel goes straight through the cake to the board. Use a knife to mark where the dowel meets the top of the cake and pull the dowel back out of the cake. Cut the dowel to the correct size and use as a guide to cut 5 more dowels the same size. Insert one dowel back into the centre of the cake and insert the other 5 dowels evenly spaced about 3" from the centre. This will now support the second cake tier. Repeat placing the dowels into the cake for the 8" tier, but only use 4 dowels and place the dowels closer together to ensure the dowels support the top 6" cake tier. Once at your wedding venue, stack the
cakes centrally and if needed, add additional buttercream if there are any gaps. Dress as you wish with fresh flowers.
Schneider Electric Introduces Easy UPS 3S, Making Business Continuity Easy for Small and Medium Businesses

Offers optimised footprint, advanced product features, and competitive specification
Easy to install, use, and service quickly
Addresses customer needs in a wide range of industries and environments
Elevates industry standards for 10-to-40kVA UPS with efficiency up to 96 percent in double conversion mode, up to 99 percent in ECO Mode
04/06/18, London– Schneider Electric, the leader in the digital transformation of energy management, automation and power protection, today announced the launch of Easy UPS 3S in Europe, Middle East, Africa and Latin America. Easy UPS 3S is a 10-to-40kVA Uninterruptible Power Supply (UPS) that offers robust electrical specifications and compact design, and is easy to install, easy to use, and easy to service – making business continuity easy for small and medium businesses.
The Easy UPS 3S is an exceptional combination of an optimised footprint design and advanced product features, protecting critical equipment in many environments from damage due to power outages, surges and spikes. This unit delivers up to 96 percent efficiency in double conversion mode and up to 99 percent efficiency in energy-saving ECO Mode, taking the industry standards for the 10-to-40kVA UPS to a new level.
This new offer is available with or without batteries, to address different business needs. Customers also benefit from the start-up service option to ensure the Easy UPS 3S is properly and safely configured for optimal performance, reliability, safety, and peace of mind.
"Easy UPS 3S addresses a market need we see for a solution that offers best-in-class power availability, reliability, manageability, quality, and convenience for small and medium businesses, data centers, and manufacturing facilities," said Pedro Robredo, Vice President, Secure Power, Schneider Electric. "We look forward to bringing this new 3 phase 10-to-40kVA offer to EMEA European, Middle Eastern, African and Latin American countries. With its easiness, competitiveness, and versatility, Easy UPS 3Sis ideally suited for use in a wide range of industries and environments."
This new offer is rugged, with a wide input voltage window and strong overload protection all in a compact and lightweight footprint, and it has been designed and tested following rigorous Schneider Electric procedures – making it an excellent fit in both the data center space and in light industrial environments. It rolls into position quickly and installation is straightforward. It features an intuitive display interface for easy configuration and monitoring, and customers can monitor and manage the UPS status remotely through Schneider Electric's EcoStruxure™ IT cloud-based and on-premise software suites. The flexibility, versatility, and competitiveness of Easy UPS 3S, including its short delivery time and wide variety of applications make it easily adaptable for any small and medium business. Our global service setup, with strong, local networks of service specialists, provides customers with a full range of services throughout the complete Easy UPS 3S life cycle.
Innovative and user-friendly Easy UPS 3S features include:
· Operating temperature up to 40ºC
· Conformal coating for protection in rugged environments
· Easy to replace dust filter
· Easy service access via the magnetic front panel
· Internal, external, and third-party battery options
· Easy monitoring and management with EcoStruxure IT's cloud-based and on-premise software suites when you buy the optional Network Card. For more information, visit www.schneider-electric.com/ecostruxure-it
· Easy Loop test verifies UPS performance before you connect your load, without the need for a load bank
To learn more about Easy UPS 3S, please click here
About Schneider Electric
Schneider Electric is leading the Digital Transformation of Energy Management and Automation in Homes, Buildings, Data Centers, Infrastructure and Industries.
With global presence in over 100 countries, Schneider is the undisputable leader in Power Management – Medium Voltage, Low Voltage and Secure Power, and in Automation Systems. We provide integrated efficiency solutions, combining energy, automation and software.
In our global Ecosystem, we collaborate with the largest Partner, Integrator and Developer Community on our Open Platform to deliver real-time control and operational efficiency.
We believe that great people and partners make Schneider a great company and that our commitment to Innovation, Diversity and Sustainability ensures that Life Is On everywhere, for everyone and at every moment.
www.schneider-electric.com
From Academy Award®-winning director Steve McQueen ("12 Years a Slave") and co-writer and bestselling author Gillian Flynn ("Gone Girl"), comes a blistering, modern-day thriller set against the backdrop of crime, passion and corruption: "Widows" is the story of four women with nothing in common except a debt left behind by their dead husbands' criminal activities.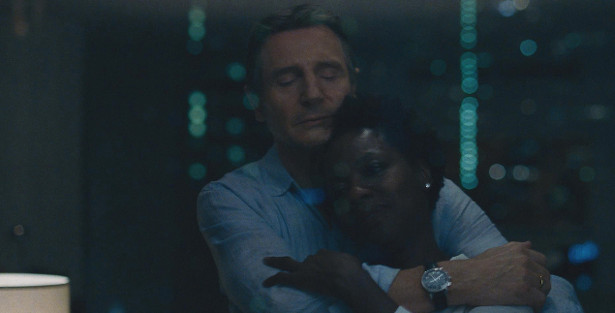 Set in contemporary Chicago, amid a time of turmoil, tensions build when Veronica (Oscar® winner Viola Davis), Alice (Elizabeth Debicki), Linda (Michelle Rodriguez) and Belle (Cynthia Erivo) take their fate into their own hands and conspire to forge a future on their own terms. "Widows" also stars Liam Neeson, Colin Farrell, Robert Duvall, Daniel Kaluuya and Brian Tyree Henry.
WIDOWS releases in UK cinemas November 9.
From cats-eyes to this season's hero hue, violet, check out the new range of sunglasses from Flying Tiger.
All with UVA & UVB protection.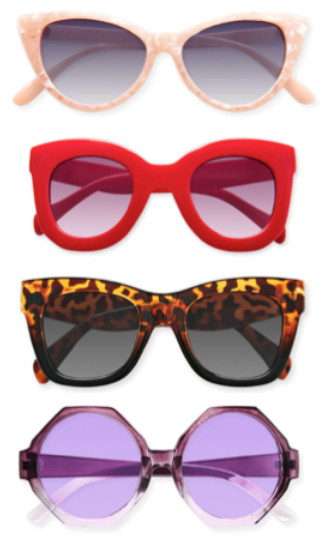 Sunglasses, £4
From Flying Tiger stores nationwide.
uk.flyingtiger.com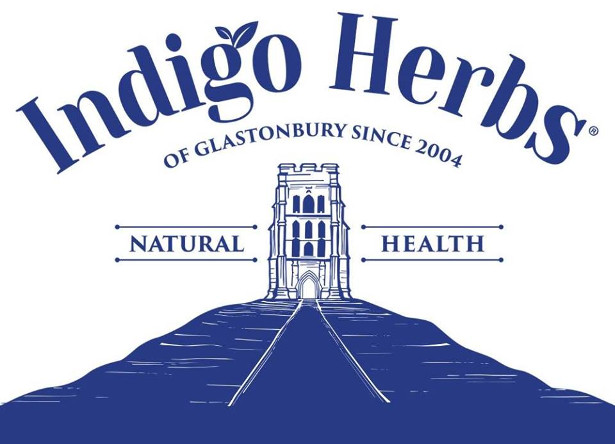 Raw cacao butter! Raw almond butter! Vegan butters from Indigo Herbs, a global apothecary supplying superfoods, herbs and natural health products. Find out more at www.indigo-herbs.co.uk
"Knowing the source of the products is from only natural and sustainable sources is the cornerstone of Indigo Herbs! Maintaining a fit healthy lifestyle is so important, producing increased energy and vitality! These butters from Indigo Herbs are just so great tasting and such healthy and life giving ingredients! You cannot go wrong with this producer! Healthy, sustainable and whats more, their customer service is top class!" InTouch rugby Health & Vitality Editor!
FACEBOOK | TWITTER | INSTAGRAM | GOOGLE+ | PINTEREST | LINKEDIN
Buy Organic Cacao Butter 250g
Cacao Butter – Organic
5 stars 33 verified reviews
Latin Name: Theobroma cacao
Certified Organic Cacao Butter
Main ingredient for making Natural Chocolate.
Healthy and delicious
100% pure botanical ingredients, absolutely nothing added.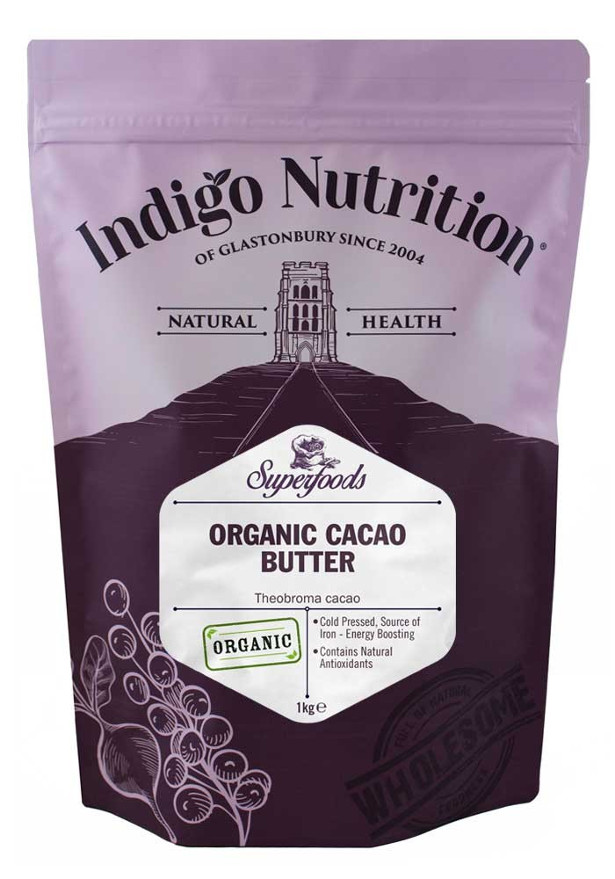 Cacao Butter from Indigo Herbs is Certified Organic 100% pure natural Cacao. This nutrient rich Cacao butter can be used to make chocolate. Organic Cacao Butter taste delicious when melted down and mixed with natural sweetener, nuts, seeds and fruits.
At Indigo Herbs we are passionate about premium quality botanicals. Explore the tabs on this page to find out more about the health benefits, quality, manufacture and suggested use of this superfood. At Indigo Herbs we are committed to empowering optimum health and nutrition and assisting you to take responsibility for your own health and wellbeing, by having access to many of nature's healing botanicals.
Also known as: Criolla cacao, Kakaw, Cocoa
see more at :- www.indigo-herbs.co.uk/shop/buy/organic-cacao-butter
Organic Raw Almond Butter 250g
5 stars 14 verified reviews
Latin Name: Prunes dulcis
Certified Organic and Raw
Absolutely pure with no additives whatsoever!
Naturally rich in Minerals, Vitamin E and Dietary Fibre
Nutty, creamy and delicious
Great for any lover of Peanut Butter
Re-sealable air tight, glass jar.
100% pure botanical ingredients, absolutely nothing added
Almond Butter – Organic Raw Almond Butter 250g from Indigo Herbs is a fantastic Organic Almond Butter that is completely 100% raw, pure and free of any additives or preservatives. Organic Raw Almond Butter is naturally high in Vitamin E and Minerals and can be spread on your favourite bread or biscuit for a scrumptiously filling breakfast or snack. Organic Almond Butter can even be used in a smoothie.
At Indigo Herbs we are passionate about premium quality botanicals. Explore the tabs on this page to find out more about the health benefits, quality, manufacture and suggested use of this Nut Butter. At Indigo Herbs we are committed to empowering optimum health and nutrition and assisting you to take responsibility for your own health and well-being, by having access to many of nature's healing botanicals.
See more at :- www.indigo-herbs.co.uk/shop/buy/organic-raw-almond-butter
ABOUT INDIGO HERBS
Indigo Herbs aims to empower optimum health and nutrition. We believe that this is a cornerstone to personal and social development. We aim to continue to make pharmacoepial grade herbs, superfoods and natural health ingredients affordable and available. We believe there is enough of everything for everyone and we are motivated by an attitude of gratitude for all that nature provides.
Indigo Herbs is a global apothecary, supplying Superfoods, Herbs, and Natural Health Products.Visit our website www.indigo-herbs.co.uk
Products
Herbal Tinctures, Herbal Powders, Herbal Loose Leaf Teas, Superfoods, Raw Chocolate Bars, Raw Chocolate Making Kits, Raw Chocolate Ingredients, Wholefoods, Aromatherapy, Natural incense and Resins, Natural Health Ingredients and SuperNutrition Powder Blends.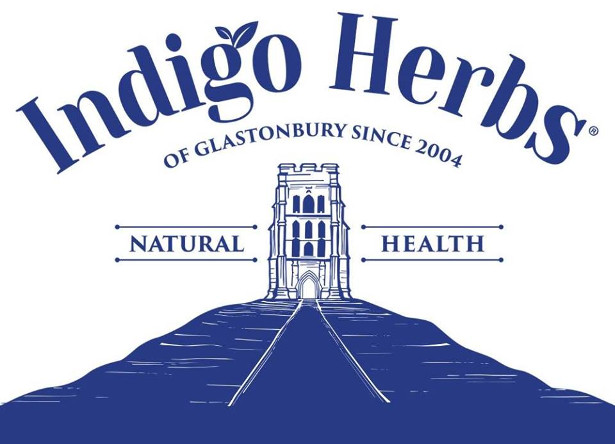 Discover the incredible health benefits of mushroom nutrition with Indigo Herbs' extensive range of products including Lion's Mane, Cordyceps and Super Mushroom Nutri Complex plus many more at www.indigo-herbs.co.uk.
FACEBOOK | TWITTER | INSTAGRAM | GOOGLE+ | PINTEREST | LINKEDIN
Chaga
Cordyceps

Lion's Mane
Maitake
Oyster

Reishi
Shiitake
Turkey Tail

Plastic, the ocean, Emmeline Pankhurst, Donald Trump, Brexit, Korea, Grenfell Tower, unicorns, slime and computer game Fortnite are just some of the people and subjects that influence British children's creativity and use of language, says a report published today by Oxford University Press (OUP).
Following OUP's analysis of the 134,790 short stories submitted to the 2018 BBC Radio 2 Chris Evans' Breakfast Show's 500 Words competition, British children have once again shown themselves to be fabulously inventive, funny and socially astute.
Plastic is the Oxford Children's 'Word of the Year' because of its significant increase in use in 500 Words, the awareness and passion children demonstrated for environmental issues, and the creative solutions to combat them that they invented in their stories. This demonstrated the huge impact David Attenborough's Blue Planet II had on the nation's children.
The Top 10 words which are used more in the stories of Northern Ireland than in any other are..
mammy
spinosaurus
duckies
principal
wakened
imperials
spital
troopers
rebellious
skittles
With citrus flavours all the talk throughout the summer season.
🍋🍋🍋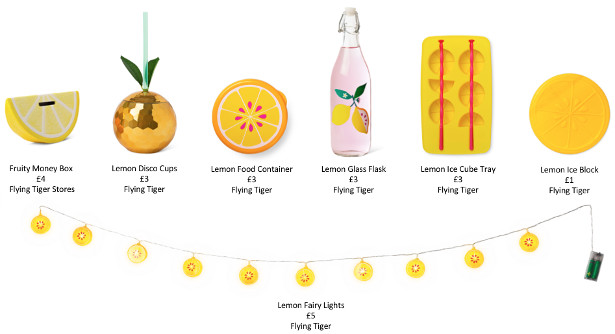 Pop a burst of yellow lemon decor in your home with this summers inspiration of citrus fruits from Flying Tiger Stores Nationwide.
Available from Flying Tiger Stores – gb.flyingtiger.com
Bath babies and fur babies in classical style
with Thomas Crapper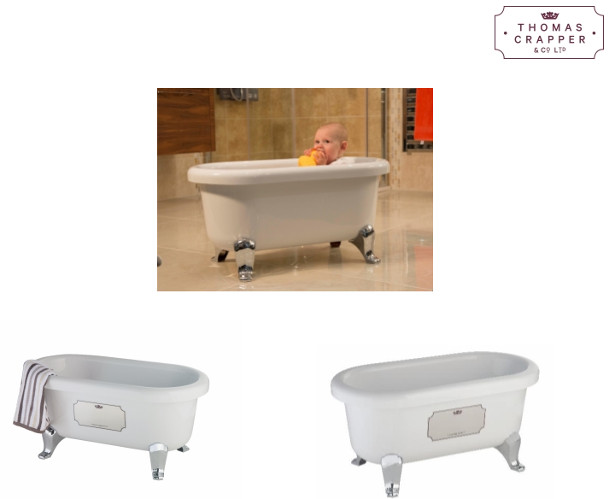 Fit for a little prince or princess, the Thomas Crapper baby bath is the perfect size for bathing youngest family members and can even have their name on it with a personalised inscription.
The perfect addition to the traditionally styled family bathroom, the bath may be compact in size but it is big on style, with a beautiful roll-top and complete with classic claw feet in high-quality chrome.
The freestanding tub has a generous depth to enable baby to washed in comfort, with plenty of space for splashing bath-time fun.
The ideal partner for a full-size Thomas Crapper bath, this miniature version doubles as a pet bath, or even a child's toybox. This means it can stay as a valued member of the family long after baby has grown.
www.thomas-crapper.com / 01789 450522

"Wonderful, absolutely wonderful! So many healing properties and these simply organic blends bring back a world of natural and nourishing better health" InTouch Rugby Plants & Herbs Editor.  www.remedyroots.com
"Very well packaged and the packets are 100% resealable, the quality of the tea is very very good! "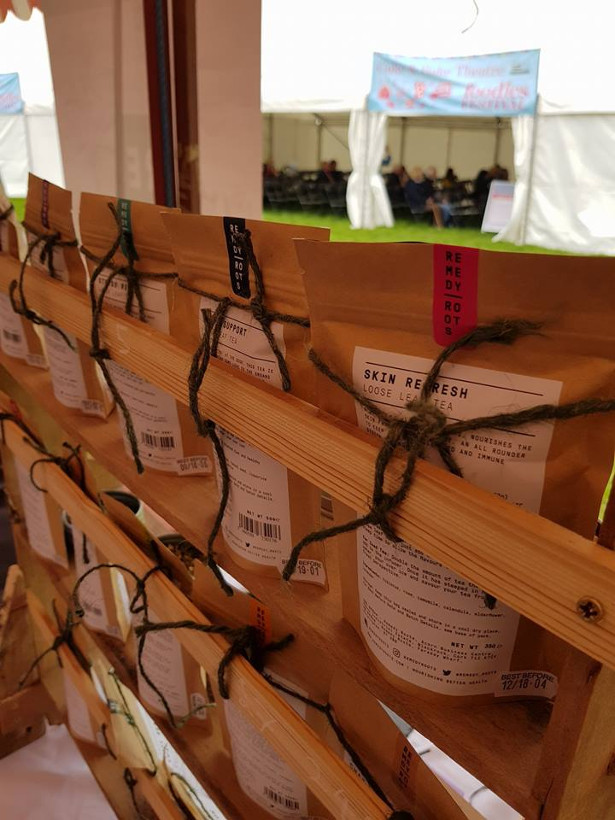 FACEBOOK | TWITTER | INSTAGRAM | PINTEREST
Nourishing Better Health with Tea
herbal teas, gift sets and accessories
Our Purpose:
'Nourishing Better Health'
Nourishing
Describes our approach. We're not about shoving things into peoples' faces, we take a softer, nurturing approach. We can nourish with our products, with the education that we provide, with the experiences that we create. This describes the way we try to foster healthy relationships full of opportunity – with our customers, our suppliers and our own people.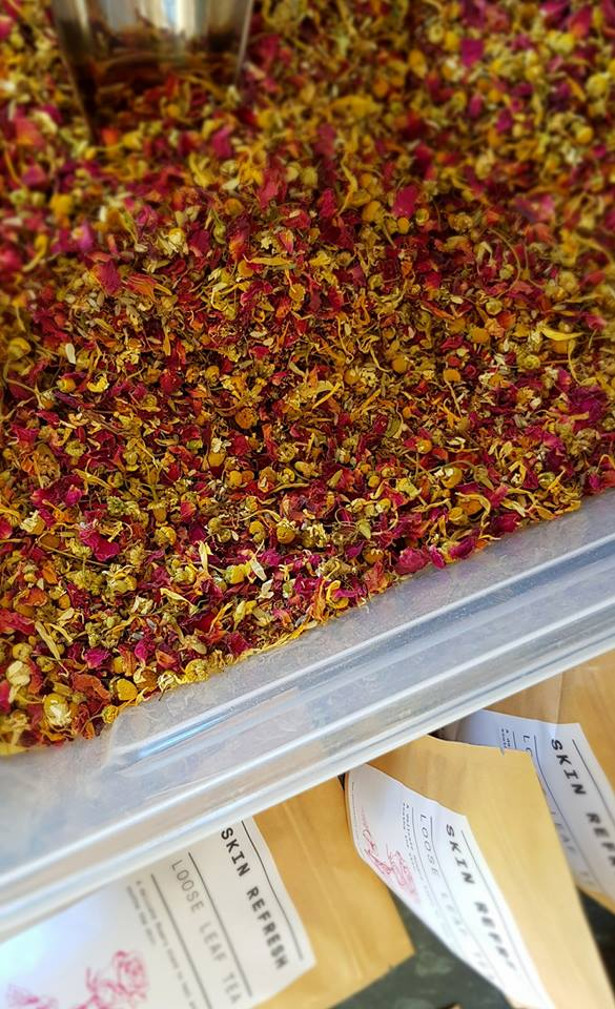 Better
There's no finished state of perfection within our vision. It's a continuous process, which means we're in it for the long-term. We don't believe in sacrificing the future for short term gains. It's all about taking positive steps in the right direction, bettering ourselves with one thing at a time.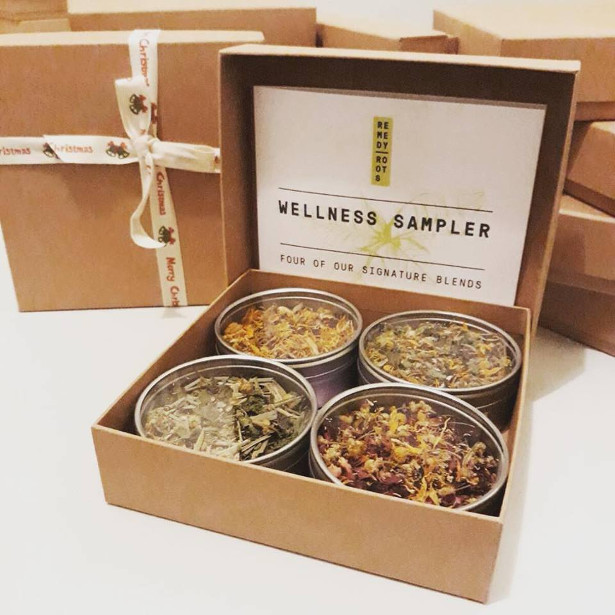 Health
This is what it all boils down to. It's the focus of our purpose. We may become involved in a wide range of things, experiences and products, but they all come back to health – whether that be physical, spiritual, social or mental. If 'better' is our journey, and 'nourishing' is our approach, then 'health' is our goal and destination.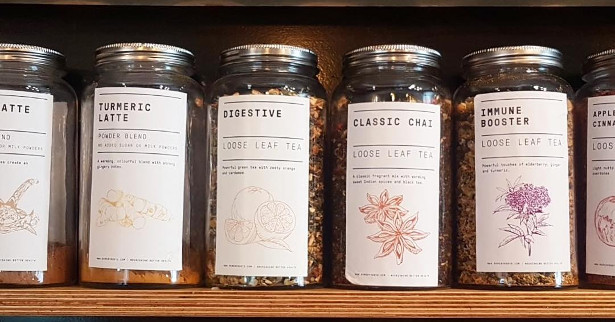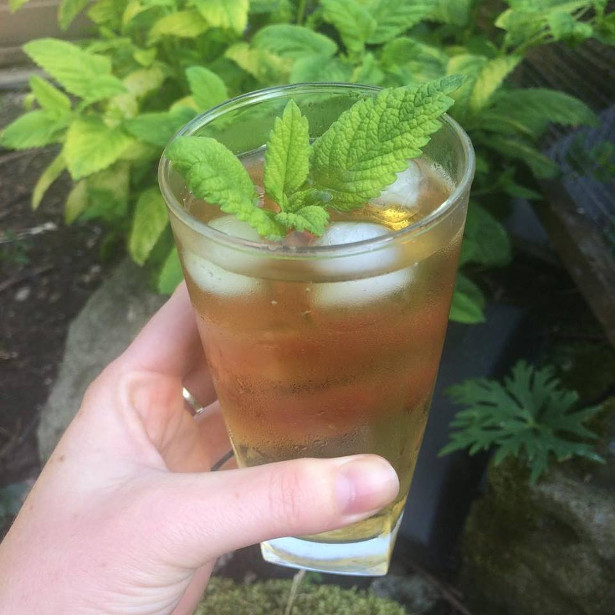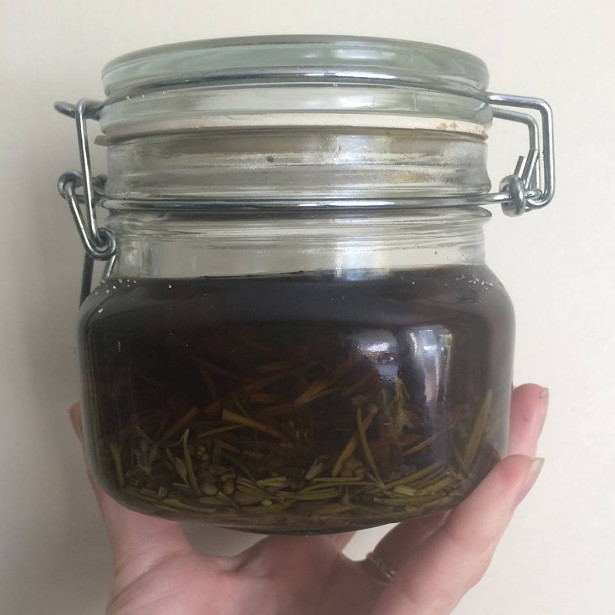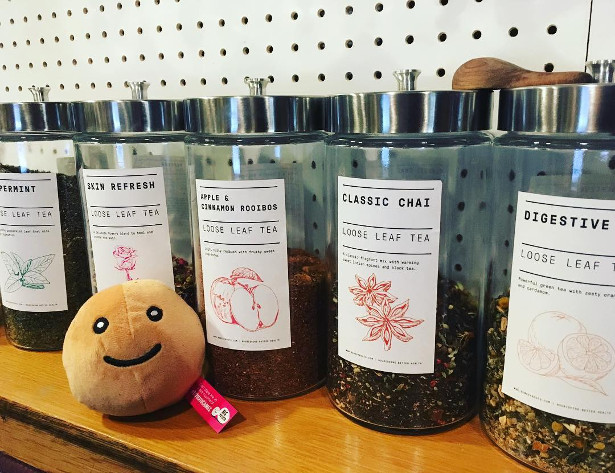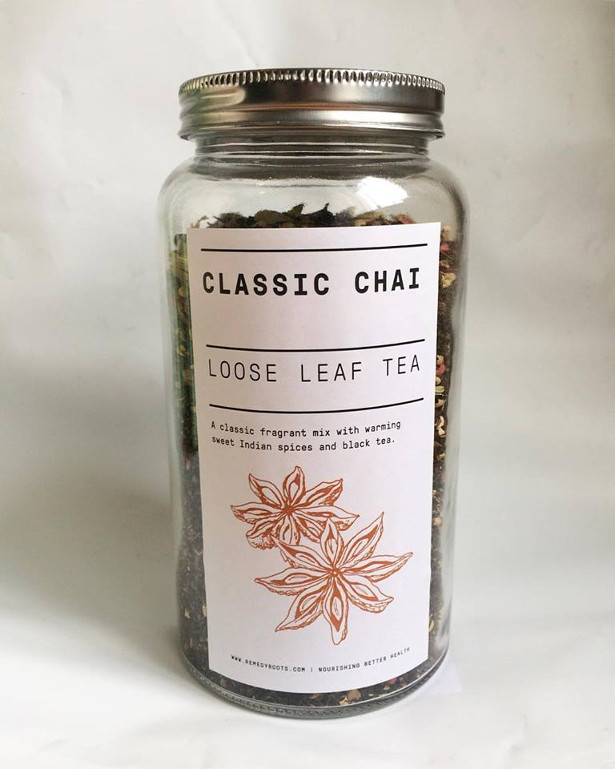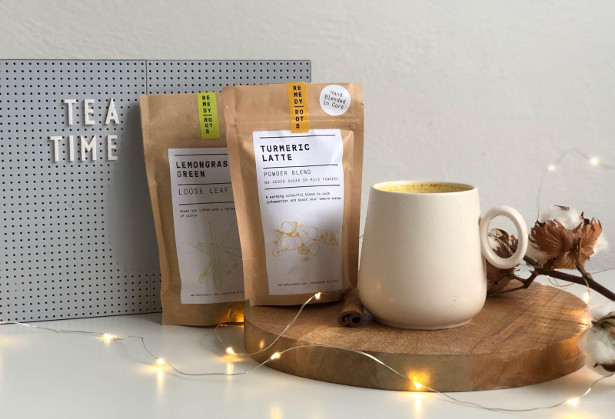 WORLD RUGBY APPOINTS CANTERBURY AS OFFICIAL SPORTS APPAREL SUPPLIER OF RUGBY WORLD CUP 2019 AND WORLD RUGBY
World Rugby has announced the appointment of Canterbury to become the official apparel supplier of Rugby World Cup and World Rugby.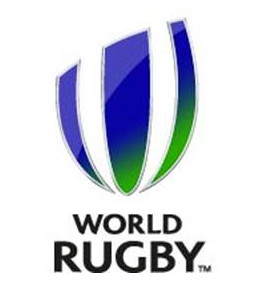 The two-year deal, brokered by World Rugby's global master licensee IMG, encompasses Rugby World Cup 2019, the World Rugby U20 Championship, elite 15s and Sevens match officials and World Rugby technical official apparel.
Under the deal, Canterbury will develop unique co-branded technical sports apparel collections for Rugby World Cup 2019, with the first official licensed merchandise going on sale from this fall in Japan, and by the end of this year in the rest of the world.
The announcement extends Canterbury's association with Rugby World Cup to three tournaments and builds on the successful partnership as the official apparel supplier to the elite 15s and sevens match officials.
World Rugby CEO Brett Gosper said: "We are delighted to have secured a long-term partnership with Canterbury as apparel supplier for our suite of tournaments. World Rugby and Canterbury enjoy a successful Rugby World Cup relationship that stretches back to 2011, and we look forward to jointly developing a range of performance wear for our match official and technical staff and a great range of merchandise for fans."
Kunio Morimoto, President of Canterbury, Japan said: "We are delighted to be part of Asia's first Rugby World Cup as the Official Sports Apparel Supplier for 2019. We cannot wait to support the event with our leading products and extensive experience, and contribute to the continued growth and promotion of the sport. We are looking forward to welcoming the world's most prestigious rugby tournament, Rugby World Cup 2019, to Asia for the very first time."
Simon Rowe, Head of Sports Marketing, Canterbury: "Canterbury's vision to be the number one brand in rugby means we are extremely proud to extend the successful partnership with World Rugby and Rugby World Cup 2019. The road to Japan 2019 is an exciting time for Canterbury as we enhance our association with Rugby's greatest tournament to deliver both on and off the field; with players, officials, staff, volunteers and rugby supporters all wearing the brand."
Bruno Maglione, President of Licensing, IMG, said: "With Canterbury having over 100 years of rugby apparel expertise, we are delighted to have signed this innovative sports brand as World Rugby and Rugby World Cup 2019's official apparel supplier. Having previously kitted out Japan, England, Ireland & the British and Irish Lions 2017 Tour, Canterbury is a leading supplier and the perfect fit for these pinnacle global tournaments."
Founded in 1904, Canterbury Clothing Company has dedicated itself to producing stylish, crafted and longwearing rugby apparel and training gear. Canterbury makes technical training wear that helps individuals prepare the right way, focusing on comfort and freedom of movement in all products, to push the fitness enthusiast to new levels.
One of the world's largest, most recognisable and best-loved major sports events, the Rugby World Cup has consistently grown in size, coverage and scope since the inaugural event took place in 1987, and is set to break new frontiers as it makes its Asian debut in Japan in 2019. The quadrennial international tournament has greatly raised rugby's profile as the sport continues to experience unprecedented growth across male, female and youth participation.
The largest, smallest cookbook collection in the world!

David Johnstone has surprised again with his unique collabora on of 1,500 leading chefs from an outstanding 1,500 U.K. and U.S. premier restaurants, private members clubs and 5* hotels in support of 1,000's of charitable causes. This staggering and impressive portfolio has resulted in The CHARITABLE BOOKINGS Signature Dish Collection.
Afer the fantasic success of the CHARITABLE BOOKINGS Signature Dish 365 recipe book, CHARITABLE BOOKINGS is delighted to announce the launch of its transatlanic partnership with a collection of six pocket sized cool books featuring 1,500 incredible chefs from 1,500 premier restaurants.
Each one of the 6 volumes in the collec on of CHARITABLE BOOKINGS' Signature Dish unlocks 250 mouth-watering dishes from 250 of the leading chefs from the nest restaurants, private members clubs and 5* hotels from across the four corners of the United Kingdom and all 50 States of America.
Each volume contains 50 recipes as well as a unique code that unlocks all 250 recipes on the free CHARITABLE BOOKINGS lifestyle app. Additionally, on entering the unique code found within each book, you will have the opportunity to select a cause close to your heart, from a growing list of over 500,000 UK/US registered chari es, to whom CHARITABLE BOOKINGS will make a dona on at absolutely no cost to you.
From simple weekday comfort food, to gourmet dinner party showstoppers, the books have something for all tastes and at all cooking abilities, with each book priced at only £10 ($15) for 250 recipes this really is the perfect gift for all foodies.
'I wanted to do something different, something big that hadn't been a empted before. I wanted to bring together a wide variety of the best loved chefs from the world's leading restaurant, private members clubs and 5* hotels, in support of thousands of chari es, while crea ng the perfect gi for all foodies." David Johnstone, Editor-In-Chief
'…With UK chefs including Tom Aitkins, Raymond Blanc and Albert Roux to US masters like Marc Russo, Eric Ripert and Michael White, as well as restaurants including Le Bernardin, Vaucluse, Emeril's Delmonico, Everest, Costa di Mare at Wynn Hotel, Joel Robuchon at the MGM Grand, I feel we have achieved this. On behalf of the team at CHARITABLE BOOKINGS, all the chefs and all the restaurants we simply ask you to do one thing – ENJOY!"
NEW: Electric Dreams from ACR Stoves
ACR Stoves are delighted to introduce their latest electric stove models. Launching June 2018 at the Hearth & Home Exhibition, these three new stoves are designed to meet all the needs of modern home heating, combining stylish design, convenience and practicality.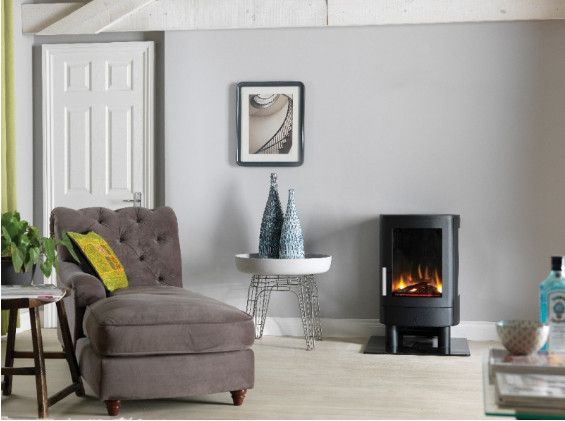 As our lives become ever more hectic and our homes more efficient, it may not always be practical to install a real traditional woodburning stove. However, ACR's innovative new electric stoves offer the same ambience and enjoyment in a modern, convenient package. The Neo3F, Malvern and Astwood electric stoves offer the best of traditional and contemporary, with all the convenience you could hope for.
The new range of electric stoves are made from lightweight but durable steel, and all are finished with a traditional black powder-coat to keep them looking pristine for years to come. They feature a whisper-quiet 3D holographic flame projection, giving an incredibly realistic flickering flame effect in the front, middle and back of the fuel bed. The stoves also include an additional blue flame option and four settings, from high flames to glowing embers. On top of this, customers can choose from a range of heat settings; 2Kw, 1Kw and no-heat, perfect for enjoying the atmosphere of a glowing fire in all temperatures.
When it comes to controlling your stove, ACR Stoves have made it easy. As well as onboard controls for turning the stove on and off and adjusting flame and heat settings, they are all supplied with a convenient 2-in-1 intelligent remote control. This controls day-to-day functions and also includes a seven-day timer, allowing you to set your stove for the whole week – ideal for anyone who loves the idea of coming home to a welcoming fire after a long day at work.
Designed and engineered to the highest standards, ACR Stoves are dedicated to delivering a premium quality electric stove experience. This is fully backed up by their extensive two-year warranty, ensuring complete peace of mind.
Launched at the hugely successful Hearth & Home exhibition 2018, the Neo3F, Malvern and Astwood electric stoves are the latest additions to ACR Stove's wide range of stoves. Available in both modern and traditional designs, they are the perfect finishing touch for any home.
8 of the Best Summer Destinations for Wellness Travellers

As the days grow longer and temperatures begins to rise, it's time to jet off and enjoy the season before the arrival of autumn equinox. When looking for summer holiday inspiration, we're all searching for the perfect place to relax. Boost your health and fitness in spectacular destinations as Health and Fitness Travel, the wellness holiday specialists, unveil the best wellness destinations for summer 2018. From a back-to-nature active retreat in Menorca, to a bespoke mindful getaway in Sri Lanka; combine relaxation, wellness and an exotic location for the summer holiday of a lifetime.
Back to Nature Retreat in Spain: Wildfitness Menorca
Set in an elegantly refurbished 1798 villa, Wildfitness Menorca uniquely blends elements of nature to offer a comprehensive healing holiday. Engage in a variety of challenging outdoor fitness sessions, including combat drills and nature runs, within the inspiring surroundings of fragrant citrus trees and picturesque valleys. Spend your evenings relaxing in the untouched setting of Playa de Biniguas and reclaim some much-required peace. Round off your trip with an educational workshop on goal setting and healthy cooking to enrich you with the required knowledge to make life-long healthy habits.
Health and Fitness Travel (0203 397 8891 healthandfitnesstravel.com) offers 7 nights at Wildfitness Menorca from £1,424pp or £1,915 for single occupancy. Price includes accommodation, full-board, return flights and transfers.
Pick'n'Mix Fitness in Tenerife: Baobab Suites
Make the most of these warm summer months at Baobab Suites, located along the Atlantic Ocean in Tenerife. Tranquil ambience, private swimming pools and a range of holistic facilities are sure to recharge your mind and body. Whether you wish to deepen your practice of yoga, perfect your swimming or explore volcanic moonscapes, this wellness haven promises to cater to all your healthy needs. After a full day of fitness fun, soothe your senses with a range of de-stressing therapies, for a complete mind, body and soul experience at this tropical hideaway.
Health and Fitness Travel (0203 397 8891 healthandfitnesstravel.com) offers 5 nights at Baobab Suites from £1,150pp or £1,725 for single occupancy. Price includes accommodation, breakfast, return flights and transfers.
Cleanse and Tone in Sardinia: Forte Village Fusion Fitness
Set on a range of rugged hills overlooking crystal clear waters and immaculate white sand, Forte Village offers a truly memorable wellness experience. Strengthen and tone your physique on this exclusive Fusion Fitness holiday, offering personal choice over various activities and treatments. Tailor-make your bespoke schedule and choose from a variety of activities including personalised boot camp training, Kettlebell workouts and Pilates. Stay beach body confident this summer and recuperate your mind and body with healing spa treatments, including refreshing Thalassotherapy combining seawater and marine mud to have you glowing from head to toe.
Health and Fitness Travel (0203 397 8891 healthandfitnesstravel.com) offers 7 nights at Forte Village from £3,730pp or £5,635 for single occupancy. Price includes accommodation, half-board, a Fusion Fitness programme, return flights and transfers.
Mindful Escape to Greece: Porto Elounda Mindful Triathlon
Bask in the pleasant Greek sun along the stunning Mirabello Bay in Crete on a mindful break at Porto Elounda. Whip your wellness into shape this summer by engaging in rigorous exercise and reconnecting with your inner-self through guided mindfulness workshops. Boost body confidence with indoor triathlon training and push your fitness levels to heights you never thought you could reach. Rebalance your chakras by intensifying your practice of hatha yoga and clear your mind of unwanted doubts with focussed meditation and reiki. Take part in power walks amidst the picturesque surroundings and head home feeling healthier and happier.
Health and Fitness Travel (0203 397 8891 healthandfitnesstravel.com) offers 7 nights at Porto Elounda from £1,680pp or £2,935 for single occupancy. Price includes accommodation, a Mindful Triathlon programme, full-board, return flights and transfers.
Focus on Better Living in Italy: Borgo Egnazia Fitness
Take-off to the breath-taking town of Puglia in Italy for a refreshing holistic experience at Borgo Egnazia. Boost your metabolism with intense sport sessions and pamper yourself at the luxurious spa. Perfect your swing at their world-class golf course, surrounded by the rocky coast of the Adriatic Sea and delicately decorated with olive groves. Reap the benefits of the temperate weather by exploring the tranquil waters on a fishing excursion or scuba diving. Rediscover a new sense of joy with indulgent spa treatments, including ancient hot stone massages and aromatic baths.
Health and Fitness Travel (0203 397 8891 healthandfitnesstravel.com) offers 7 nights at Borgo Egnazia from £4,505pp or £7,345 for single occupancy. Price includes accommodation, a fitness programme, breakfast, return flights and transfers.
Ideal Weight in Thailand: BARAI Spa Healthy Weight Kick-Starter
Reach and maintain your optimum beach body at the BARAI Spa in Thailand. Reset your lifestyle with regular physical activity, nutrition teachings and mindful sessions. This programme stimulates a generally healthy lifestyle for weight loss that won't relapse any time soon. Feel inspired by your surroundings of tropical gardens, white sand beaches and focus on your long-term body goals. Create changes in your overall well-being with personal training, detoxifying body therapies and dedicated hours of yoga practice. Conclude this healthy holiday by easing off your muscles in the BARAI's calming 30m salt water swimming channel.
Health and Fitness Travel (0203 397 8891 healthandfitnesstravel.com) offers 7 nights at The Barai Spa from £2,935pp or £4,020 for single occupancy. Price includes accommodation, a Healthy Weight Kick-Starter programme, full-board, return flights and transfers.
Holistic Getaway in Sri Lanka: Santani Mindful Triathlon
Nestled amid the green rolling hills of Sri Lanka, this exclusive Mindful Triathlon holiday will restore your inner balance with its sustainable approach. The charming eco-friendly ambience will entice you to get adventurous outdoors through biking, power walks and hikes. Balance your emotions with private guided meditation or repeated sessions of regulated breathing. Enjoy tailor-made diet plans, fitness classes and herbal remedies to cleanse away the winter toxins, and have you feeling radiant for the summer months ahead. This transformative getaway ensures the ultimate wellness experience and will lay the foundation for a continued life of improved well-being.
Health and Fitness Travel (0203 397 8891 healthandfitnesstravel.com) offers 7 nights at Santani from £3,260pp or £4,090 for single occupancy. Price includes accommodation, a Mindful Triathlon programme, full-board, return flights and transfers.
Tone up in Portugal: Longevity Cegonha Country Club Fusion Fitness
Nestled in the serene Algarve coastline, Longevity Cegonha Country Club's Fusion Fitness holiday will help you attain the summer body you always dreamed of. Embark on a personalised active break by choosing 1-on-1 activities suitable for your fitness journey, including outdoor circuit training, swiss ball and core workouts. Nature walks in the stunning surroundings will re-energise you, whilst the assisted stretching and Pilates sessions will leave you with unending peace. Immerse yourself in renewing therapies such as body scrubs, facials and relaxing massages to head home with a toned physique and peaceful mind.
Health and Fitness Travel (0203 397 8891 healthandfitnesstravel.com) offers 7 nights at Longevity Cegonha Country Club from £1,245pp or £1,675 for single occupancy. Price includes accommodation, a Fusion Fitness programme, breakfast, return flights and transfers.
For advice, guidance and booking visit www.healthandfitnesstravel.com or call 0203 397 8891
🍫 World Chocolate Day on the 7th July gives us the ideal excuse to indulge in a sweet treat… and what better way to celebrate than with your favourite chocolate bar from your childhood, reimagined for grown ups only?

The Grown Up Chocolate Company are on a delicious mission to create the most indulgent and decadent handmade chocolates, reminiscent of the chocolate we enjoyed as children, but for adult taste buds.
Unashamedly indulgent, whether you're looking for a 'taste of paradise' with the Glorious Coconut Hocus Pocus bar, something 'packed with peanuts' AKA the Superb Salted Peanut Caramel bar or looking to 'work, rest & play' courtesy of the Dark Chocolate Smoothly, there's something for everyone. Just remember, these are strictly for grown-ups, so keep them from the kids! 🍫
£2.25 each, from:
www.thegrownupchocolatecompany.co.uk
Springtime in Italy
It's springtime in Italy with lots to celebrate. Let's begin with the biggest and best festival that's a national holiday too – la festa della Repubblica, marking Italy's unification as a republic, it was on June 2.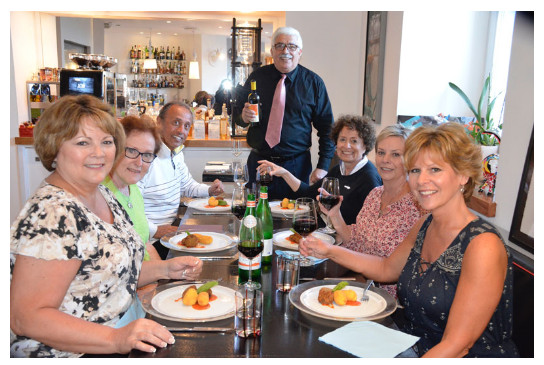 On June 13 the town of Anacapri, on Capri, turns into one giant festival as they celebrate Sant'Antonio. There's a parade with the saint; it's carried on the shoulders of local religious folks. Residents decorate their homes with yellow broom, while rose petals are tossed along the tiny streets and pizze fritte and vino are passed out to all; fireworks go off at midnight.
The Palio di San Giovanni is held in Fabriano, in Le Marche, and kicks off June 20 to June 24. Streets there are decorated with tapestries made of flower petals; locals dress in traditional garb and take part in a flag throwing competition and visitors come from around the world.
June rounds out with the Vatican in Rome celebrating the feast of San Pietro. Positano's small chapel of Saint Peter also celebrates with food, games and fireworks on June 29.
Table Talk
Primavera
In the glorious month of June, we not only celebrate all of these feast days, but we celebrate primavera. Primavera which translates to springtime is an ellipsis from the phrase alla primavera meaning 'in the style of springtime!' Mother Nature's arrival was evident this morning when a soft air and light dew cast a veil of color on my English roses. The warm Italian sun and volcanic soil have already nourished these flowers to grow as big as tea saucers. Pink taffeta, raspberry, candy apple red, bianca, coral and butter yellow roses frame our Italian garden and infinitely scent the air.
My Italian garden is laden with the first fava beans, asparagus, spring onions, artichokes, radish and herb garden too. I'll start with the fava or broad beans. They're scientifically known as vicia faba, and are burgeoning. Growing big and tall, they're a lean source of protein and loaded with vitamin K, vitamin B-6, potassium, copper, selenium, zinc and magnesium. Fava beans show up everywhere this time of year. Romans, sauté their fava with guanciale, pork cheek, then add grated Percorino Romano, while Neapolitans stir fry theirs with spring onions until creamy, then toss with pasta. Sicilians use fava beans in a typical soup called macco di fave e finochietto, beans with fennel, while Pugliesi purée their beans and serve with bitter wild chicory.
Another favorite at this time of year is asparagus; the ones in my garden are super special. They were planted many years ago by my father. Growing green and tall, they're a heavenly sign from up above.
Asparagus are a perennial from the lily family and are cousins to the onion, garlic and tulip. Remember, when you plant asparagus for the first time they will not sprout until 2 to 3 years later. Once they come up, they'll continue to grow each year and have a life span of 25 years. They grow both as male and female; the female plants produce berries.
Dark purple asparagus are gorgeous and turn green when cooked. White asparagus are grown in the shade so there is less chlorophyll, with the most famous variety grown in Bassano del Grappa in the north of Italy. However you slice, dice or steam your asparagus, you'll be getting a great source of vitamin K.
What's Cooking in June
We have spent the long winter months traveling, cooking and creating new tours
for you! From Florence to Chianti to Procida and Sardinia,
we have something cooking for you! Try any one of these delicious tours!
The Island of Procida ~ Cooking & Culture ~ 7 Days
Join Chef Mariana for cooking classes on Procida – the island brimming with pastel houses and small beaches set in the Bay of Naples. It's one of the three Phlegraean Islands – an archipelago between Cape Miseno and Ischia.
Read more
www.cooking-vacations.com
The Chianti Masterpiece Siena ~ 1-Day Winetasting
Super Tuscan wine tasting in a beautifully restored Tuscan village nestled in the Chianti hillside very close to Florence and Siena. Join us in Gaiole in Chianti famous for its wine, its artisan cheese, salumi, olives and oils, breads and honey too.
Read more
www.cooking-vacations.com
Sardinia Wines – Sardinia Winetasting & Light Bite 1-day
Join Sardinia's famous wine-making family in the heart of Gallura for an up-close vineyard and cantina tour with a wine tasting to follow. Stroll through green vineyards, visit the cantina, then swirl and sip while learning about Gallura's wines.
Read more
www.cooking-vacations.com
Renaissance Florence ~ Cooking & Art Classes ~ 6 Day
Discover the beauty of the art of cooking with this Cooking & Art tour. Hands-on cooking classes and watercolor or drawing lessons. The english speaking guide will lead the tour while explaining historic notes and facts about art, wine and food.
Read more
www.cooking-vacations.com
Happy Cookers at Cooking Vacations
We welcomed guests from Texas, Boston,
Australia, England, Michigan, Canada, Nevada and…
Everyone cooked in our kitchen, sipped and swirled, then
toured Italy's countryside and left as friends.
Recipes From Our Kitchen
Pasta Alla Campagnola
~ Pasta with Fava Beans & Sausage
This recipe, pasta alla campagnola takes its name from countryside. Handmade sausage incorporating the springtime fava of the season is one recipe we just cannot get enough of!
Get the Recipe
Pair With Tramonti Aliseo DOC Costa d'Amalfi – Reale
It pours like Prosecco but is from the Amalfi Coast. Its soft notes of apricot and apple pair well with pasta, fish and springtime fruit like strawberries. A light and refreshing white wine that every wine lover should have in their cellar.
Pasta all'Asparago Selvatico
~ Fresh Pasta with Wild Asparagus
Pasta alla asparago's ingrediets are easy to find at this time of year and just as easy to make. A few simple ingredients turn orininary pasta into a spring bouquet of flavors.
Get the Recipe
Pair With Tramonti Getis DOC Costa d'Amalfi – Reale
Getis, another great wine from the Amalfi Coast, is light and freshing and pairs well with pasta and spring vegetables and fish as well. Rose in color, its dry with a hint of berry.
Ghiaccioli di Prosecco con Petali di Rosa
~ Prosecco Rose Petal Pops
May and June are the months of roses so take advantage of the brimming rose petals in your garden and create this refreshing pink aperitivo.
Get the Recipe
Franciacorta Berlucchi '61 Rosé – sans anée
Refined and elegant with exceptional acidity and full body. Perfect as an aperitif, it will also pair well with various cold meats and charcuterie and fully matured cheeses.
Get all Recipes
With Love From Italy
Fashionista
Walk in the footsteps of Letizia Cerio and wear a piece of history from Eco Capri. La Signora Cerio was a Caprese socialite, artist, designer and fashionista (ahead of her time) whose spirit lives at this hip shop which sells scarves, bags, accessories and a home line created by her grandson Federico. "Eco Capri is an island brand connecting with Capri Lovers around the world using innovation, quality and design," he says. When you are on the island of Capri, Eco Capri is a must stop!
Eco Capri Website
Oigré Capri
Sergio Di Pace's artistic talents shine in his collection of ceramics made on Anacapri. Turquoise, violet, coral, cobalt blue colored icons of the island: the Capri bell and its story of San Michele, Anacapri's lighthouse, the many flowers of the island, the famous blue lizards of the faraglioni rocks,and the sail boats are just a sampling of his sweet ceramic collection. Bring back a precise collectable souvenir from this creative hand who this year celebrates 20 years of Capri art.
Oigré Capri
Footsies
Strap them round, tie them up or slip them on, whatever your fashion style is,
Enzo has the best sandals in Italy and they're only available at Capri Palace's Mariorita Boutique. Raspberry, cream, earth tones too, lemon yellow, kiwi green, white-white-white, gold and glitter are just a sample of the endless colors available. Your feet will never look so good in artisan sandals made just for you.
Capri Palace's Mariorita
Italy On A Plate
Flavors Of The Season
By Germaine Stafford
Germaine continues her roundup of what's happening in the culinary world in Italy and we give you our chef of the month, book recommendation, and a list of seasonal foods for spring and early summer.
What's in Season?
Pork products
(salami etc.)
Octopus
Cod
Cuttlefish
Sea Bream
Spring lamb
Rosemary
Wild garlic
Radishes
Spinach
Spring Onions
Watercress
Morel mushrooms
Asparagus
Artichokes
Fava beans (broad beans)
Jerusalem artichokes
Strawberries
Rhubarb
Cherries
Dining in Ischia
Da Peppina Di Renato Trattoria
Via Montecorvo, 112, 80075 Forio, Ischia
Set on the hillside of Epomeo on the volcanic island of Ischia is Da Peppina di Renato. La Signora Rita is the matriarch in the kitchen at this trattoria. Traditional cuisine featuring specialties of the island is served daily.
"Viva i contadini, long live the farmers, who cultivate the products, including rabbit, an island traditional," is Rita's motto. Begin your dining experience with bruschette, grilled home-baked bread topped with smoked sausage and beans in a porcini mushroom and cheese cream. Bucatini is their pasta served in a slow-stewed rabbit sauce that's the specialty of the casa. Naturally raised meat and or fresh locally caught fish are grilled on an open wood-burning fire pit. Vegetables and salads are endless and change with the season. And, Neapolitan desserts, like rum baba, sponge cakes soaked with limoncello or rum, crostate, Italian fruit pies, top the menu.
If you are lucky, the family will take you back into their private volcanic cave which is set up like a bar and stocked with aged grappa and after dinner liqueurs.
Book Corner
Food of Naples and Campania
by Giuliano Bugialli
Signor Bugialli's Food of Naples and Campania not only includes 175 vibrant recipes from Naples and the region, but also provides a fountain of history. Stunning photographs follow depicting the city's street food scenes, outdoor market life, and the gorgeous Bay of Naples all in a handsome coffee table format. Recipes are easy to follow for any home kitchen.
Buy on Amazon
New Homeware Celebrates Hidden London,
Exclusively at the London Transport Museum Shop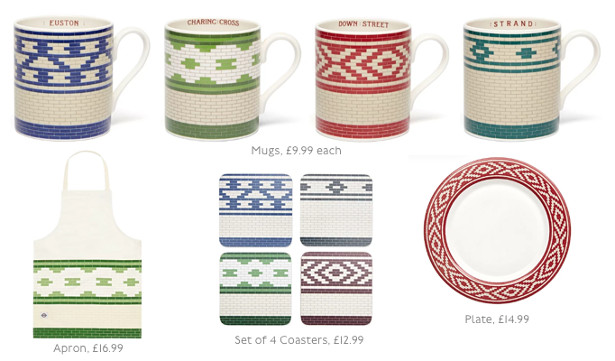 Experience the beautiful tiling discovered in London's hidden underground stations with this
new and exclusive collection of retro homeware from the London Transport Museum shop.
As classic metro tiles continue to make a big impression on Instagram, seen everywhere from
stylish bathrooms to chic kitchens, this unique series of ceramic tile designs is a genuine blast from the past with a modern twist.
Mugs, tea towels, coasters and plates featuring retro designs from closed stations, i
ncluding Aldwych, previously called Strand, and Down Street, where Winston Churchill took refuge during the Second World War, celebrate a lost part of London in all its beauty.
Ideal for Father's Day, house warming presents or a treat for you, every purchase of this geometric and gorgeous gift range supports London Transport Museum's charitable work
London Transport Museum Shop – ltmuseumshop.co.uk
Glamorous Geometrics:
NEW Alveare furniture from MY Furniture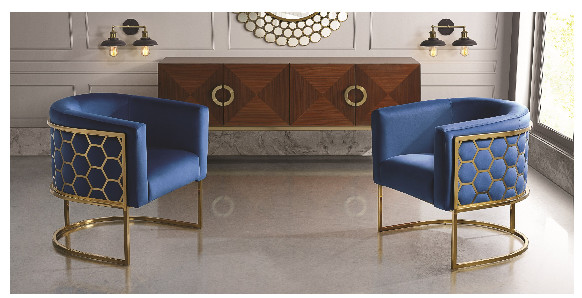 MY Furniture are delighted to announce new additions to their popular Alveare collection. Full of elegance, with distinctive mirrored details and geometric designs, this range is perfect for anyone looking to add a touch of timeless glamour to their interiors.
The first new addition to the Alveare range are their distinctive tub chairs. These glamorous seats are inspired by highly collectable American mid-century furnishings, and feature unique laser cut hexagonal detailing. They are made from a steel frame with an on-trend electroplated metallic finish, available in copper, brass and chrome.
The Alveare tub chairs are upholstered to order in the UK using a sumptuous velvet fabric and come in a selection of colours, including royal blue and blush pink.
Another new addition to the Alveare range is the brushed chrome sideboard. Continuing the geometric theme which has become a hallmark of this range, this also features the on-trend honeycomb design set against two sliding mirrored doors. This feeling of luxury continues into the black velvet lined interior and internal glass shelves, making this fabulous design a perfect solution for anyone who likes to keep their rooms stylish and clutter-free.
Finally, the Alveare collection also includes their ever-popular brass and antique mirror furniture pieces. These timeless designs include a beautiful side table, coffee table and another sideboard. As a final flourish, customers can also choose to complete the look with the beautiful Alveare modular pendant light.
All the pieces in the Alveare range look fabulous when teamed together, but also act as striking focal points when used alone in a room scheme. Alveare furniture looks particularly fantastic when combined with the current trend for dark, dramatic interiors. The geometric shapes and metallic touches are stunning when combined with rich velvets and leafy plants, creating a scheme that feels both luxurious and unique.
Prices start at £139.99 for the Alveare side table and £329.99 for the Alveare Tub Chair. For further information visit www.my-furniture.com or call 0800 092 1636.
Alveare Silver Tub Chair – Blush Pink
£329.99
Alveare Brushed Chrome Sideboard
£799.99
Alveare Brass Tub Chair – Smoke Grey
£329.99
'KNOT' YOUR USUAL DECKCHAIR!
Get Crafting This Summer With Wool Couture's Macramé DIY Kits
Macramé Deckchair DIY kit – £59.99
Bring British seaside nostalgia to your home this Summer with the eye-catching and stylish Macramé DIY deckchair kit by the Wool Couture Company.
However, forget the traditional deckchair stripes of yesteryear, it's all about the totally on trend 'knot' this season!
So, if you're after a challenge and at the same time looking to get your indoor and outdoor space summer-party ready, then the make your own macramé deckchair will put your skills to the test – but not too much, so don't panic!
Made with larks head knots and square knots, it's easy and fun to make! In fact, even a macramé newbie will get the hang of it super quick – ensuring a contemporary, stunning statement piece using a design classic.
The biggest decision you'll have to make is 'what colour'? Choose from 10 stunning shades, ranging from neutral tones through to pastels, or opt for more vibrant colours for that bolder look.
So, if it's a chic garden, en-vogue balcony or swanky indoor makeover you're after this summer, then grab your macramé rope and get knotting!
The deckchair kit* contains the following items:
· 8 x 30 metres of 5mm macramé rope
· 3 chunky wooden buttons to keep a cushion in place
· How to macramé guide
· Macramé Deckchair Pattern
And, if this gets you knotty for more macramé, then a range of DIY kits are available to purchase online at www.woolcouturecompany.com. Macramé kits start from £19.99, and include:
· Keyring set: £19.99
· Bunting set: £27.99
· Plant hangers: from £28.00
· Wall hangings: from £28.00
· Pouffe set: £59.99
Celebrate creativity with
JUST A CARD WEEK
18-22 June 2018!
Founded in 2015 in response to dwindling sales at independent shops, galleries and design shows, the JUST A CARD campaign has gone from strength to strength, bringing designers, artists, shop owners and the general public together for a truly thriving creative community. To celebrate and build on this success, Just a Card is inviting everyone to participate in JUST A CARD week, from 18–22 June.
Everyone passionate about creativity and independents is invited to celebrate the contribution independent shops and creatives make. People are asked to share their personal stories on Social Media, and also post images of the hundreds of JUST A CARD stickers, encouraging people to support independents, which are popping up in shop windows all around the country.
JUST A CARD is running various initiatives to help small businesses during the week, including no nonsense Social Media tutorials with experts Emily Quinton from Makelight and Sarah Hamilton from Just a Card and a Giveaway, with fantastic prizes, including business mentoring by The Design Trust. There will also be a 5 day Instagram Challenge culminating, on Friday 22 June, with everyone doing a real life happy dance – to remind people of the ever popular phrase:
Every time you buy from a small business
an actual person does a happy dance!
For more information about Just a Card week and the campaign
visit justacard.org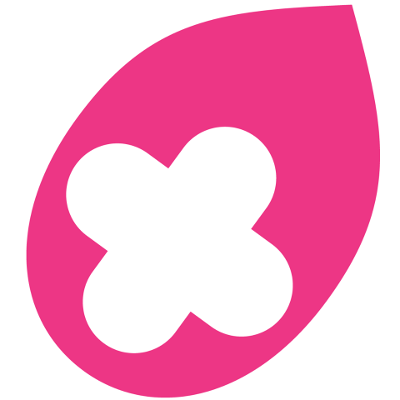 Sleep like the Rhinos: The root of optimal recovery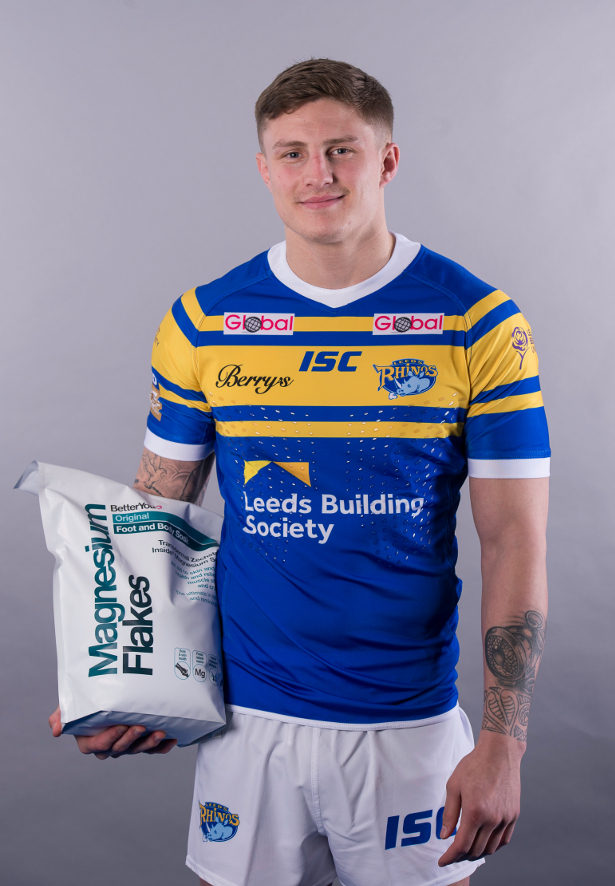 TWITTER | FACEBOOK | YOUTUBE | LINKEDIN
The importance of sleep is often overlooked. A good night's sleep is the equivalent of the reset button on a computer, it returns the body back to its normal state each day.
Typically, adults should aim for eight plus hours of sleep a night, although this is individualised based on age, health and training schedule.
Deep sleep is achieved within one hour of falling to sleep and is a state of absolute rest, almost paralysis, when the body can truly begin to repair itself. The key to achieving deep sleep is allowing enough time and creating the right sleeping environment. By doing this, athletes optimise tissue growth, release important hormones and restock energy stores.
Sleep is also important for consolidating memories; reducing stress and it is a vital part of our learning process.
Typical signs of not achieving an optimal amount of sleep include, but aren't limited to, drowsiness, feeling irritable, difficulty learning new information, poor short-term memory and cravings for unhealthy foods which often leads to weight gain.
For those struggling to achieve restful sleep having a routine can significantly improve sleep quality. Dr Jason Davidson, Head of Athletic Performance at Leeds Rhinos recommends six simple steps to achieve an effective sleep routine.
"Plan a wake-up time and work backwards to ensure the target number of hours sleep is achieved. Being consistent in a bedtime will help the body's internal body clock.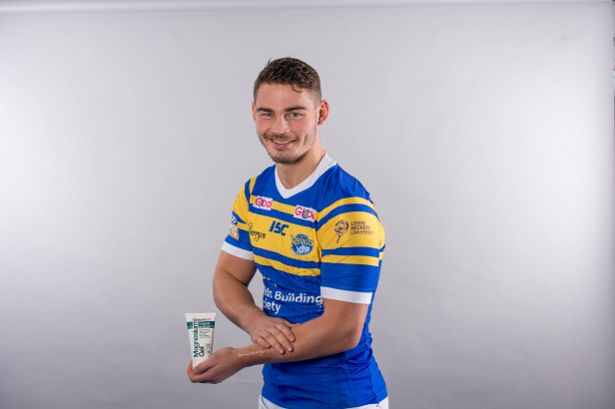 "Avoid pre-bedtime caffeine and sugar, stimulants like these make it difficult to fall asleep.
"Keep the bedroom for sleeping and ban screen time in bed. The light from phones, tv's and tablets stimulate the brain, keeping it awake. Adapt the environment to keep it clean, free of noise and at a cool temperature.
"Shun exercise before bed. Exercise wakes up the body and raises its core temperature, making it harder to fall asleep.
"Finally, take a warm (not hot) bath before bed, ensuring this is at least half an hour before going to sleep to allow the body to cool down."
Research suggests that people with magnesium deficiencies are more likely to suffer from poor sleep quality. Maintaining sufficient levels of magnesium, along with a good sleep routine, will significantly help to improve sleep quality.
Andrew Thomas, founder of natural health company BetterYou, which works in partnership with the Leeds Rhinos, said "Poor sleep can have a dramatic effect on or health and magnesium can be one of the main factors affecting the quality of sleep we achieve.
"The body needs magnesium to maintain a state of complete rest and low levels can lead to restless muscles that can keep us awake at night".
Jason goes on to say "It's essential for the Leeds Rhinos to understand the importance of sleep and how it can affect their health and sporting performance. Once they have this, it is then about promoting good sleep hygiene and getting them into good routines.
"We then look to optimise sleep quality, particularly around training and match days. This includes using a mixture of BetterYou magnesium products such as the Magnesium Gel, MagnesiumOil Original Spray and the Magnesium Flakes".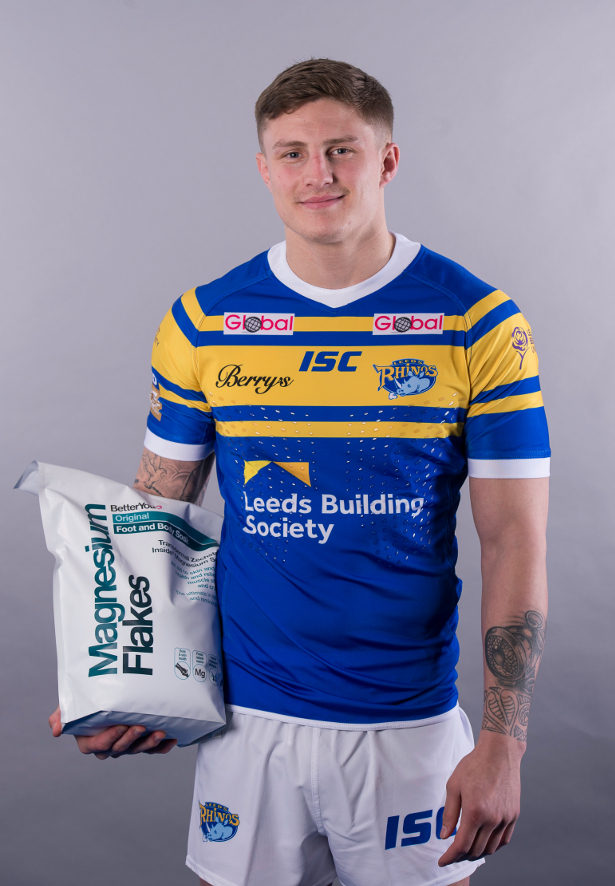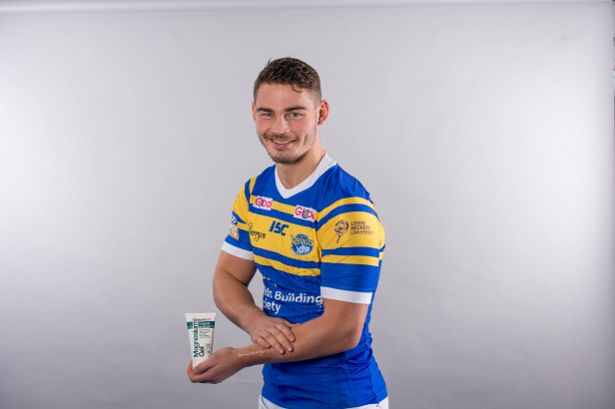 BetterYou is supporting the Rugby Super League Champions with its range of transdermal magnesium (through the skin) and oral vitamin spray supplements to bridge the gap between modern diets and the key nutrients and minerals the body demands. Ultimately improving athlete's performance and enhancing recovery using the most innovative delivery methods available on the market.
betteryou.com/magnesium-oil-original-spray RRP £12.20
betteryou.com/magnesium-gel RRP £11.95
betteryou.com/magnesium-flakes RRP £9.95 (1kg)
betteryou.com/magnesium-body-butter RRP £9.95
betteryou.com/magnesium-body-lotion RRP £9.95
We all dream of the perfect summers day, when the sun is glowing, the breeze is blowing and the cocktails are flowing!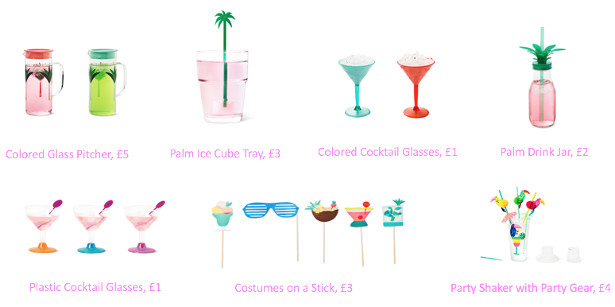 Scrap an hour of drinks and enjoy a relaxing day in the sun, with palm trees in the horizon and shaking up a tropical cocktail with Flying Tiger accessories.
Available from Flying Tiger Stores nationwide- uk.flyingtiger.com
Les Georgettes Launch SS18 Les Couleurs Collection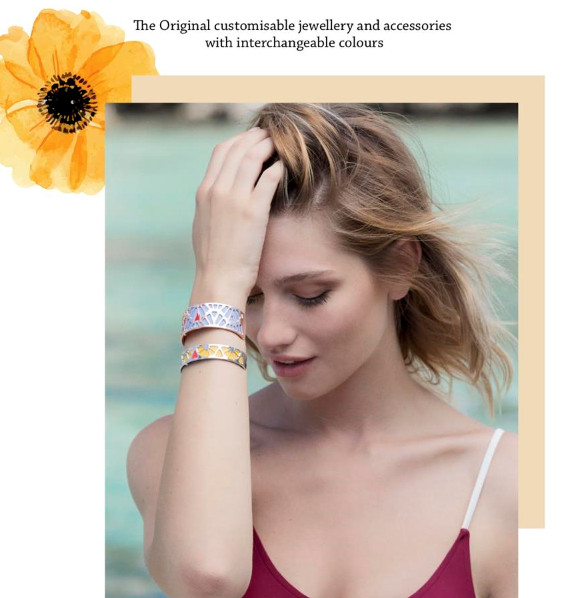 Can you imagine David Bowie, Frida Kahlo, Karl Lagerfeld and Wonder Woman all under one roof?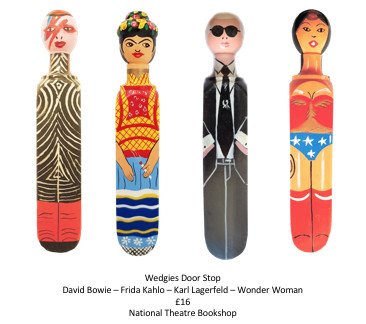 Make a humorous statement in your home with these wooden characters propping open your doors.
These famous personalities are a playful gift, perfect for homeowners, fashionistas, music lovers and fans of wonderful women!
Each doorstop is created in the UK and individually crafted and hand painted by workers in Sri Lanka, using a scheme that empowers rural communities. Made of alstonia wood and painted with scratch-resistant and durable matte paint.
National Theatre Bookshop – shop.nationaltheatre.org.uk
Talent Factories: The clubs that have developed the most players going to the World Cup
– A new study explores the complete club history of every player going to the World Cup to determine which clubs show the most faith in youth talent.
– Sporting Lisbon are an international talent factory, having produced the MOST players going to the World Cup across all professional leagues.
– Man Utd come first in England, followed by the rest of the big six. Surprisingly, Leeds United, Sheffield United, Blackburn Rovers and Sunderland place higher than every other Premier League club.
Following the confirmation of every nation's 23 man World Cup squad on Monday, the data analysts at BetVictor have analysed the career history of every player on their way to Russia to determine which club does the best job in nurturing youth talent.
And the results highlight the quality of coaching at Sporting Lisbon. Having brought on the likes of Cristiano Ronaldo, Eric Dier and the in-demand William Carvalho, the Portuguese talent factory is the club to have developed the MOST players going to the 2018 World Cup.
Placing fourth in the development table, credit must also go to Barcelona. They have nurtured an incredible wealth of talent over the years, handing senior contracts to the likes of Andres Iniesta, Sergio Busquets, Pepe Reina, and the talismanic Lionel Messi.
Representing England, Manchester United came 6th on the list, having been the first club to the international talent of Paul Pogba, Gerard Pique and the much improved Jesse Lingard.
The top 10 clubs who have developed the most players is as follows:
Rank
Club
Senior Contracts
Stand out player
1
Sporting Lisbon
12
Cristiano Ronaldo
2
Deportivo Saprissa
11
Keylor Navas
3
Dinamo Zagreb
9
Luka Modrić
4
Barcelona*
8
Lionel Messi
5
Defensor Sporting
7
Martín Cáceres
–
Al Ahly SC
7
Ramadan Sobhi
6
Manchester United
6
Paul Pogba
–
VfB Stuttgart
6
Mario Gomez
7
Lyon
5
Samuel Umtiti
–
América
5
Raúl Jiménez
*Combines Barcelona and Barcelona B players.
Focusing on just the clubs from England and despite the stereotype that big clubs don't invest in youth, the 'big six' are all placed within the top six places for awarding the brightest young players with senior contracts.
Outside of the big six, the only other Premier League clubs whose alumni are now on their way to Russia are Watford (Ashley Young) and Crystal Palace (Victor Moses).
The top 10 England specific development table is as follows:
Rank
Club
Senior Contracts
Stand out player
1
Manchester United
6
Paul Pogba
2
Arsenal
5
Alex Iwobi
3
Manchester City
4
Kasper Schmeichel
4
Tottenham Hotspur
3
Harry Kane
–
Chelsea
3
Ruben Loftus-Cheek
5
Liverpool
2
Raheem Sterling
–
Sheffield United
2
Kyle Walker
–
Leeds United
2
Fabian Delph
–
Blackburn Rovers
2
Phil Jones
–
Sunderland
2
Jordan Henderson
The above table could have looked a lot different – due to circumstances outside their control, Southampton would have placed very highly, having been the first club to the likes of Liverpool's Alex Oxlade-Chamberlain, Adam Lallana and four time Champions League winner Gareth Bale.
To view the full set of data for yourself, please visit:
https://blog.betvictor.com/campaigns/road-to-russia/​
SHAKE UP YOUR FRIDAY NIGHT IN
Be Your Own Mixologist On World Gin Day

Caorunn, Scotland's leading handcrafted gin, is inspiring gin lovers to 'think outside the glass' on World Gin Day and create their own cocktails with the online launch of The Caorunn Cocktail Collection.
In a bid to inspire cocktail creativity amongst gin lovers, Caorunn have partnered with the drinks connoisseurs, The Diffords Guide, along with over 500 bartenders to create an exquisite guide and collection of cocktails. The Caorunn Cocktail Collection will be available online at www.diffordsguide.com in time for World Gin Day.
The cocktails have been created by leading mixologists from across the world, from some of the world's leading cocktails bars, from London to Singapore and New York. Each cocktail is easy to make and is accompanied with expert knowledge, insight on balancing flavours and simple to follow tips.
Simon Difford, founder of the Difford's Guide, selected each cocktail alongside Carounn's Master Distiller, Simon Buley.
Simon commented: "We had over 200 cocktails submitted with entries from around the world and it was good to see how both Scotland and the Scottish botanicals in Caorunn influenced these recipes – even those submitted by bartenders in countries far away and who have never visited Scotland. The aim of the book is to inspire people to have a go at making gin cocktails and creating their recipes. The cocktails selected to appear in the book have a broad range of styles and flavours and are suited to different drinking occasions."
Carounn's Master Distiller, Simon Buley is extremely enthusiastic that gin lovers across the UK will have an opportunity to learn and experiment with Caorunn: 'Every day, worldwide, thousands of gin cocktails are conjured up, from new takes on the classics to more diverse fusions. But sadly, many of these creations are fast forgotten, which is why it's great to be collaborating with the Diffords Guide so we may bring to life and importantly, also record some fantastic Caorunn cocktails which have at their very heart our patient craftsmanship.'
All of the drinks created for the Cocktail Collection show an empathy for Caorunn's story of Scottish craftsmanship, which sees its distinctive local botanicals, including Coul blush apple, heather, dandelion, bog myrtle and rowan berry act in harmony with traditional gin ingredients and unsullied Scottish water. A taste which has helped the gin grow year-on-year to become one of the top five super premium gin brands within the UK* and is today celebrated by judicious drinkers.
Caorunn Gin lovers are encouraged to follow the creative process behind the book, and indeed share their recreations of the finished cocktails via the social media hashtag, #HighFiveToGin which refers to the five botanicals inherent in the gin, and the five sides of the sleek Caorunn bottle.
Iceberg Blossom by Sebastian Kasyna at The Ivy City Garden)
Glass: Coupe
Garnish: Mint, thyme, edible flower, lemon zest & apple
Method: Muddle apple in base of shaker. Add other ingredients, Shake with ice and fine strain into chilled glass.
2 wedge Apple
50ml Caorunn Gin
50ml Aloe vera juice
1 sprig Mint (preferably water mint)
15ml Homemade elderflower cordial
La Reine des Pommes by Pierre-Marie Bisson at Milk & Honey
Glass: Coupe
Garnish: Lemon zest twist (discarded)
Method: STIR all ingredients with ice and strain into chilled glass.
50ml Caoruun Gin
25ml Christian Drouin Selection Calvados
5ml Honey Water (2:1)
5ml Bénédictine D.O.M. liqueur
2 dash Orange bitters
The Remedy by Anna Zacharewicz at Boisdale of Bishopsgate
Glass: Martini
Garnish: Lemon 'flower' on stick
Method: STIR all ingredients with ice and strain into chilled glass.
50ml Caorunn Gin
20ml Velvet Falernum liqueur
5ml Rose water
7.5ml Citric acid solution (1tsp citric acid dissolved in 90ml water)
2 dash Orange bitters
Northern Ireland's disabled drivers take the wheel with the Motability Scheme
More than 3,500 disabled motorists, carers and their friends and families attended the The Big Event Northern Ireland at the Eikon Exhibition Centre on 1-2 June 2018. The event, hosted by the Motability Scheme, marked the start of a summer of events and took place alongside Northern Ireland's largest Disability Exhibition.
Visitors explored a showcase of over 65 vehicles from leading manufacturers including Ford, Vauxhall and Hyundai, plus, Wheelchair Accessible Vehicles (WAVs) and a range of vehicle adaptations and scooters.
The Big Event event provided a unique opportunity to test drive a variety of cars and adaptations, with more than 270 visitors taking to the wheel with a professional driving instructor. Test drives gave guests the chance to experience which vehicles might best suit their individual mobility needs. Visitors had the option to test drive the cars themselves, or experience the car as a passenger.
Visitors to the event were also able to talk to Motability Scheme advisors and gather useful information from Scheme partners – Kwik Fit, RAC and RSA Motability – as well as advice from Driving Mobility and Disabled Motoring UK. Fun for all the family, free children's entertainment saw lots making the most of the bouncy castle, getting their faces painted and taking selfies with the Motability Scheme mascot, Billy the Bear.
Alison Beasley, The Big Event organiser, Motability Operations Ltd, said:
"This was the third time we've brought The Big Event to Northern Ireland and we're thrilled that it was such a successful return for us. It's great to see so many people making the most of their chance to find out all there is to know about worry-free motoring with the Motability Scheme and finding the perfect mobility solution for their requirements."
Find out more about The Big Event and One Big Day events, please visit motability.co.uk/onebigday. For the latest announcements, pictures and videos, visit the 'Motability' Facebook page at facebook.com/motability.
For more information on leasing a car, scooter or powered wheelchair through the Motability Scheme, visit motability.co.uk or call 0800 953 7000.
OOH LA LA! GLOSSYBOX HEADS TO THE FRENCH RIVIERA WITH EXCLUSIVE GOLDEN TICKETS!
GLOSSYBOX takes on a French Riviera theme this month bringing you the most perfect summer essentials with a worth value of £54.50*. Each box will receive a cruelty-free contour stick from French-Canadian brand Laritzy, a deep hair mask from Novex, leaving your hair hydrated and fizz free, plus 3 more fabulous products you can't live without!
To add excitement, GLOSSYBOX has partnered with leading haircare brand REMINGTON to secretly include EXCLUSIVE GOLDEN TICKETS inside 5 lucky GLOSSYBOXES. Those lucky enough to receive a golden ticket will win 1 of 5 ProLuxe hair tools from the Remington Range.
Deepa Bamrah, Head of UK Communications at GLOSSYBOX says, 'We are really getting into the swing of Summer with our French Riviera edition and we're delighted to partner with Remington. We've teamed up with them to release a series of Summer hair tutorial videos throughout June alongside the 5 amazing Golden Tickets.
Whether you're a subscriber or new to GLOSSYBOX a golden ticket will be hiding in some of your boxes, so get subscribing now at www.glossybox.co.uk!'
GLOSSYBOX'S 'FRENCH RIVIERA' is available from 1st JUNE 2018. Potential GLOSSIES can subscribe from just £10 a month (+P&P) or take advantage of a 12-month subscription, saving £18 at www.glossybox.co.uk.
*products and RRP in the box may vary, this is an average estimated worth.
Contents
Discover 5 products in your box this month…
LARITZY COSMETICS*
Shade Stix / Full Size / RRP £18
Shop / laritzy.com
NOVEX*
Mystic Black Deep Hair Mask / Sample Size / RRP £11.95**
Shop / allbeauty.com/novex
MONU SKIN*
Eye Cool Gel / Full Size / RRP £24.95
Shop / monushop.co.uk
NIP + FAB*
Glycolic Scrub Fix / Sample Size / RRP £9.95**
Shop / nipandfab.com
WILKINSON SWORD
Intuition f.a.b. Razor / Full Size / RRP £12
Shop / wilkinsonsword.co.uk/women
GATINEAU
Strategie Jeunesse Firming Throat Gel/ Full Size / RRP £49
Shop / gatineau.co.uk
LANCASTER
Sun Beauty Silky Fluid Milk SPF15 / Sample Size / RRP £24**
Shop / lancaster-beauty.com/en
*Products are featured in every consumer box.
** RRP relates to full size products.
Celebrating its 10th year, Robbie's Rugby Festival will make a welcome return on Saturday 28th July 2018, taking over Loughborough Grammar School Playing Fields.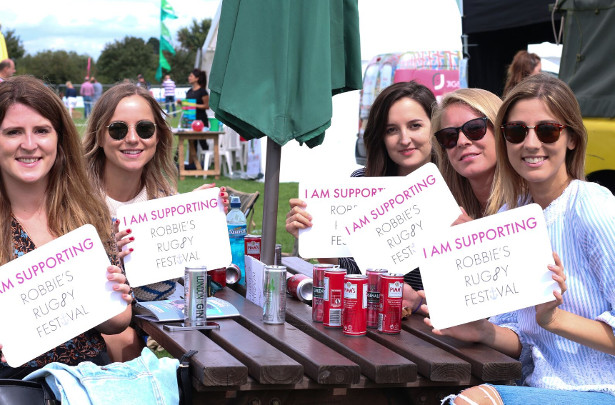 The hailed charity rugby tournament is expected to raise record breaking figures for the Robbie Anderson Cancer Trust and The Jake McCarthy Foundation as thousands descend to dig deep for the two deserving charities.
Over the past decade, Robbie's Rugby Festival has raised a grand total of over £61,400 for the charities who take inspiration from Robbie Anderson and Jake McCarthy, young boys who devastatingly lost their lives to cancer. Support from Robbie's Rugby Festival has allowed The Robbie Anderson Cancer Trust to purchase two vital pieces of equipment for Ward 27. Funds raised have facilitated The Jake McCarthy Foundation to fund the recruitment and three-year placement of a dedicated Senior Research Associate to join the pioneering team at The University of Plymouth.
Visitors can expect a thrilling day of rugby action, combined with pitch side family fun. "The Summer Garden" sponsored by Restoration UK boasts jugs of Pimms, a fabulous gin bar, BBQ, raffle and afternoon tea stand. The Rugby Village sponsored by Charnwood Brewery will be the hub of the rugby action, housing not only an outside bar, but physio tent, hot tub, face-painting, ice-cream van and water tent.
Following a full day of pitch action, festivalgoers are invited to celebrate a decade of Robbie's Rugby Festival by attending the FESTIBALL. Celebrations will include a drinks reception, dinner, dessert stations, numerous charitable activities, live music and photo booths as well as an exciting line up of entertainment.
Robbie's Rugby Festival 2018 will take place on Saturday 28th July 2018 at Loughborough Grammar School from 10am. Donations welcomed on the gate on the day. Team entry is now open, and a variety of sponsorship packages are available. For more details and to book tickets visit: www.robbiesrugbyfestival.com
DR SONIA SONIA PLACES THIRD OVERALL FOR AUSTRALIA AT MRS EARTH 2018 IN LAS VEGAS
Australia's most inspirational beauty queen, Dr Sonia Sonia has proven a big heart is the key to true beauty by taking out third place this morning EST at the Mrs Earth 2018 pageant in Las Vegas.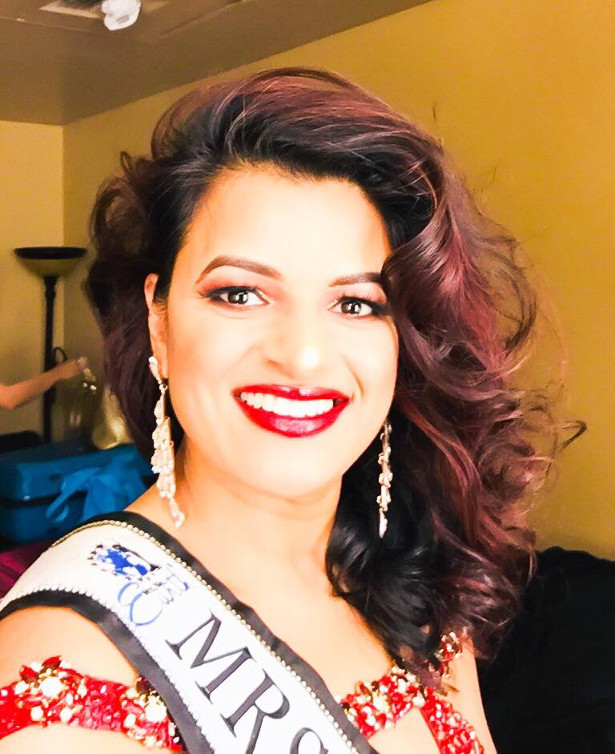 Dr Sonia, 35, also beat out beauties from 40 countries at the South Point Resort and Spa to claim the title of Mrs Earth Wind (Health) 2018 – a title awarded to the delegate who best represents a positive image for all women, and a healthy mind, body and spiritual realm, regardless of their size or age.
"What an amazing journey, my first ever international pageant and I just came third for Australia at an international beauty pageant!" said Dr Sonia.
"Just goes to show that if you're authentic, your true beauty will shine through!"
"I believe beauty is a character. It is a combination of many traits in an individual. Everyone is different and perceives beauty differently. Beauty for me is an advocate of kindness. It's about being authentic, joyous, humble. It's about inspiring people you come across. It's a life long asset and brightens and enlightens the world forever. I do firmly believe that "I AM BEAUTIFUL". I always spread this message to every one I meet – that they are beautiful. Do not get me wrong, outer beauty is impressive as well, however, that fades out soon if you do not have substance."
The outgoing Mrs Earth Health co-incidentally is Mrs Earth Australia 2017, and Australia's oldest Beauty Queen, Suzi Dent.
"I am so excited and proud to pass the Mrs Earth Health baton on to my protégé, Dr Sonia Sonia, who is 20 years my junior!," said Suzi, 56.
"I can't think of a better person who encapsulates beauty, philanthropy, health and a genuine passion for people than Dr Sonia."
The title of Mrs Earth 2018 was awarded to Mrs USA Kristi Wischnack.
More information about Dr Sonia Sonia:
Those who have suffered at the hands of domestic, family and sexual violence will soon have a reason to smile again, thanks to Dr Sonia Sonia.
A personal survivor of family violence herself, this dentist and reigning beauty queen is using her past experiences as the inspiration to start her own charity, ReStored, which will offer free dental treatments to those who have endured abuse, such as repairing broken teeth and jaws.
"Beyond the psychological and financial strain, the medical implications of physical abuse is one aspect often overlooked," said Dr Sonia.
Coming to Australia more than a decade ago with nothing but the desire to leave her abusive situation behind and find a new way of life, Dr Sonia Sonia is now a dentist with three successful dental surgeries, an entrepreneur, a well-known personality and speaker in women dental forums around Australia and New Zealand, a pilot in training for her recreational license, and a reigning beauty queen with two titles under her belt. And most importantly, a wife and mother to two young children!
Dr Sonia Sonia has never let her past experiences keep her down.
"I pushed through and fought back with education as my weapon, and the ongoing dream to eventually escape keeping me going," said Dr Sonia.
"I had little money and no English when I first arrived in Australia in 2007, but after what I had endured – there was no giving up and no going back."
Working with various charity organisations and having personally supported many women over the years – from offering shelter in her own home, to going to court with them – Dr Sonia Sonia has helped survivors of abuse to regain confidence and secure jobs.
She found a gap in the health industry (especially those services not covered by Medicare) and, as she had seen victims regularly come into her clinics with broken jaws and teeth, decided that this was her chance to make a real difference to these survivor's lives.
"People have said to me 'Why don't you just donate the money?', but I think that, though the easiest thing to do is set up a direct debit to a charity, nothing is more valuable in this world than your time and support. That's what ReStored is all about. We will give services to those who need them in the form of our valuable time and skills.
"Though I am still working on establishing ReStored, I already have 12 dentists onboard willing to donate services worth close to $100,000 to these survivors."
By her own admission, she is here to change the way dentistry is perceived by people, and believes that by being authentic, honest, and knowledgeable, the rest will surely follow.
"If victims can start to see themselves as survivors and go on to live happy and healthy lives free of violence and abuse then that is all the legacy that I could ever ask for. I want the whole world to stop using the word 'victim' and sympathising with them. They are 'survivors' and braver than we think or could ever imagine!"
The dark side of diabetes: More than half of people living with diabetes have been treated for mental health problems, according to a new study by leading mental health provider.
An independent study of people living with type 1 and 2 diabetes, by Censuswide, commissioned by Ieso Digital Health, the UK's leading provider of online therapy highlights the scale of mental health problems affecting those living with this chronic condition.
Around 700 people get diagnosed with diabetes every day in the UK. That's the equivalent of one person every two minutes[i].
Three quarters (75%) of young adults (16-34) believe that their mental health has been negatively affected by their diabetes.
Almost half (46%) say that more awareness of diabetes-specific mental health issues would help prevent high levels of stress, anxiety and depression and other mental health problems, associated with having diabetes.
43% say mental health education and assessment should be integrated into on-going diabetes health care.
This study, compiled by Ieso Digital Health, the UK's largest provider of online CBT, shows that people living with diabetes are more likely to experience mental health problems compared with the general population. About one in four adults in the UK will suffer from a mental health condition each year ii; however, the Ieso study found that over half of patients with diabetes (51%) have sought treatment for stress, anxiety, depression or other mental health problems. Three quarters (75%) of young adults (16-34) believe their mental health has been negatively affected by their diabetes.
According to Sarah Bateup, Chief Clinical Officer, Ieso Digital Health "Mental health should be considered an integral part of on-going diabetes care. We need to ensure a multifaceted approach including comprehensive assessment for mental health problems, educating patients to recognise stress and mental health problems and encouraging self‐care. Providing effective mental health interventions such as cognitive behavioural therapy (CBT) can help patients to address the emotional and behavioural aspects of living with a life-long condition such as diabetes."
Mental health issues can make it more difficult for diabetes sufferers to alter their diet and lifestyle to comply with medical treatment programmes.
Mental health issues linked to diabetes include feelings of loss, stress, anger, panic attacks, mood disorders, depression, anxiety and eating disordersi[ii]. A depressed person is less likely to adhere to their diabetes medication or monitoring regimens which are necessary for effective management of diabetes, resulting in poor glycaemic control. Phobic symptoms or anxieties related to self-injection of insulin and self-monitoring of blood glucose are common, resulting in further emotional distress. Stress and depression are known to elevate blood glucose levels, even if medication is taken regularly iv.
Diagnosed with diabetes? Call to treat the whole patient, not just the physical symptoms.
Almost half (46%) of people believe that better awareness would help detect stress and mental health issues, while 43% think discussions of mental health within diabetes-specific appointments would help and that clearer advice from medical bodies would help.
SING 'TIL WE'RE WINNING!
● Deezer launches summer campaign to sing the England team to victory at the World Cup
● 60% believe a World Cup England anthem can have a positive effect on the team's performance
● 54% vote Three Lions '98 as their favourite England song
● Deezer streaming data also reveals the country is getting into the footy spirit – with 173% increase in people listening to Three Lions '98 in the last week
● 47% find music stirs memories for iconic football moments like England losing in the quarter finals to Germany in 2010
Deezer, the global music streaming service, has today launched a campaign to spur the national team to victory – by curating the 'England Expects' playlist and encouraging Brits to sing along to Lonnie Donegan'sWorld Cup Willie, the soundtrack to England's win in 1966.
A survey of 1,000 England supporters, commissioned by Deezer in celebration of its new 'Football Fever' channel, reveals 60% believe an official song has a positive effect on the national team. By reclaiming and singing along to Donegan's anthem, England could get some much needed luck this tournament!
The research also unveils top ten World Cup hits, with over half of respondents finding Three Lions '98 by The Lightning Seeds and Baddiel & Skinner the most popular anthem (54%). Brits scored other England World Cup song favourites including Vindaloo by Fat Les (26%), World in Motion by New Order (26%) andBack Home by The England World Cup Squad (25%).
The top 10 world cup songs as voted by the nation include:
Baddiel and Skinner/The Lightning Seeds – Three Lions 98 (54%)
Fat Les – Vindaloo (26%)
England squad and New Order – World in Motion (26%)
England World Cup Squad – Back Home (25%)
Take That – Sport Relief's Greatest Day (13%)
England World Cup Squad – We've Got the Whole World at Our Feet (11%)
Ant & Dec – We're on the Ball (11%)
Dizzee Rascal & James Corden – Shout for England (11%)
England World Cup Squad – This Time We'll Get It Right (9%)
Lonnie Donegan – World Cup Willie (7%)
The research also reveals that for many football fans the World Cup song stirs memories of what happened on the pitch. For 47% of respondents, Dizzee Rascal and James Corden's 2010 chart topper Shout for England prompted memories of the team that year being booted out by Germany in the quarter finals. A third of respondents (34%) matched John Barnes' rap on World in Motion with Paul Gascoigne's tears in 1990. While 24% of football fans found the aptly named number, World at Your Feet by Embrace, reminded them of Wayne Rooney's red card in 2006 for stamping on Portuguese player Ricardo Carvalho.
When asked to recall big World Cup moments, football fans' most prominent memories include England's world cup victory in 1966, Diego Maradona's handball in 1986, Paul Gascoigne's tears in 1990 and David Beckham's red card in 1998.
Official Deezer streaming data also suggests that England fans have already got the party started ahead of the tournament in Russia, with a 173% increase in people listening to Three Lions '98 in the last week. Also gaining streams ahead of the tournament are New Order's World in Motion (112% increase) and Vindaloo(129% increase).
Adam Read, UK & Ireland Music Editor at Deezer, said: "People have an incredibly personal relationship with both music and football – it's often love and hate for both – so it's no surprise that the official (and unofficial) England song for each tournament is a topic we all get passionate about. Despite many Brits forgetting Lonnie Donegan's World Cup Willie, it certainly helped Alf Ramsey's boys clinch the trophy in 1966. By making sure the track is in our England Expects playlist, we hope it brings that extra bit of luck to the team in Russia this year."
Deezer's 'England Expects' playlist featuring World Cup Willie and the top England World Cup anthems, is available here.
Deezer has also unveiled an official 'Football Fever' Channel, featuring global football hits, podcast content, live football radio, Sony's official FIFA post and plenty more!
BRING LONDON'S MOST ICONIC SIGN INTO YOUR HOME
Recognised the world over as the symbol for the UK's capital, the London Underground roundel is as captivating as it is iconic.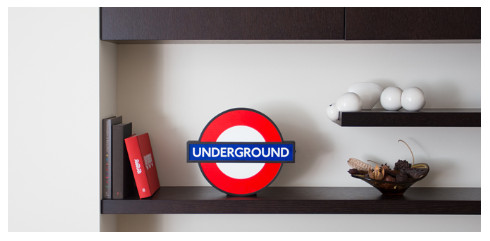 Now, for the first time, you can light up your interiors with a new and exclusive, TfL licenced London Underground Lightbox,
from the London Transport Museum shop.
Featuring 10 interchangeable station signs, including the classic 'Mind The Gap' slogan,
this free-standing or wall-mountable lamp is totally timeless, making it an ideal investment for your lounge, bedroom, office or hallway
and a perfect present for Father's Day (17th June).
Additional interchangeable signs:
Covent Garden, Piccadilly Circus, Waterloo, Oxford Circus & Kings Cross St. Pancras
Height 28cm, depth 5cm, width 36cm
Underground Lightbox, £40
From the London Transport Museum shop at ltmuseumshop.co.uk
 Many know the All Blacks are New Zealand's National Rugby team, but did you know they don't have a home field like most traditional sports teams? Instead, they play at numerous stadiums throughout the country.

Fans and travelers can head to New Zealand to create their own unofficial "All Blacks Trail" by visiting five Kiwi regions that are all home to the feared and revered rugby team. From hiking through the pristine forests and kayaking the coastline in Nelson to swimming with dolphins and sleeping under the stars in Christchurch to indulging in rich coffee and chocolate in Wellington, you can experience these regions like an All Black.
Hometown Regions
Auckland
Christchurch
Dunedin
Nelson
Wellington
💡Light up your study with a stunning light from Urban Cottage Industries, the Yorkshire-based lighting company who pioneered the 'industrial chic' trend.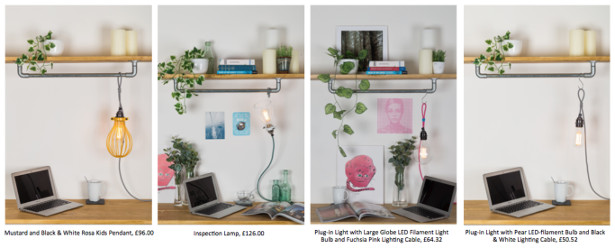 Either choose from their ready-made collections – or build your own plug-in light from the ground up, choosing each component to design your own bespoke showstopper with the 'Made For You' online configurator.
Those feeling handy can even create a sturdy steel noticeboard to attach to a shelf and hang your light from (as pictured) with some Conduit Tube…
what better way to get organised and work at home in style?
Prices start at £22.57 for a Simple Plug In Light
Galvanised Conduit Tube, starting from £3.83
FREE Next Day Delivery
www.urbancottageindustries.com
Stave off summer nasties with these simple tips …
After months of cold, damp days, summer is finally on its way, and at the first glance of sunshine, we Brits cannot resist the temptation to get outside, get the sun loungers out and light up the barbecue. However, with all of the joys that summer brings, there are also plenty of pitfalls to be wary of.
From pesky mosquitoes to contaminated BBQ meat, fun in the sun can be quickly cut short. Fortunately, we've come up with some top tips to ensure you get the most out of the beautiful British summer time …
Whether you have the misfortune of being struck down by a summer bug, or simply haven't been keeping well hydrated in the heat, replacing lost fluids and salts is vital to making a speedy recovery. Dioralyte is clinically proven to treat diarrhoea faster and more effectively than plain water, fruit juice of fizzy drinks. Available in three flavours – natural, blackcurrant and citrus – Dioralyte is available from pharmacies and supermarkets nationwide and is priced at £3.86 for six sachets.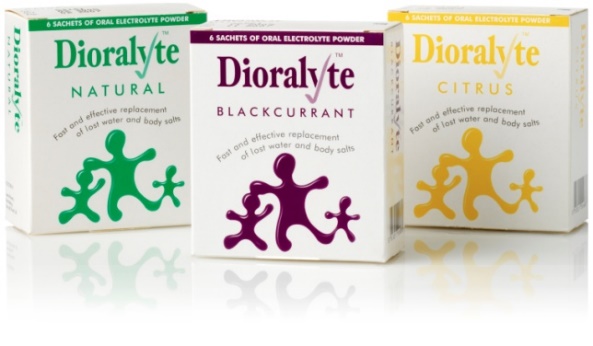 Guard Against Bites and Stings
There are few things more frustrating than having your day out cut short by an insect bite or sting. When you are bitten or stung the body's immune system produces a chemical called histamine to help protect the cells from infection from foreign objects. The histamine causes inflammation and swelling of the skin as the blood vessels expand, which can also make it feel itchy. Anthisan contains the active ingredient Mepyramine Maleate, a topical antihistamine that stops the histamine affecting your body's cells, by blocking H1 receptor sites in the cell walls and so helps to reduce pain, swelling and irritation. Anthisan Bite & Sting Cream (20g) retails at £3.65 and is available from pharmacies and supermarkets nationwide. Always read the label.
Keep Hayfever Symptoms at Bay
For millions of us, the key barrier to enjoying the summer sun is Hayfever. Opticrom Allergy Single Dose 2% w/v Eye Drops work to start soothing and relieving redness, itchiness and irritation in as little as two minutes. The active ingredient Sodium Cromoglicate helps the body reduce the release of the chemical histamine which causes inflammation and the symptoms of allergy eyes. Opticrom Allergy Single Dose 2% w/v Eye Drops are priced at £5.99 for a pack of 20 x 0.3ml doses. It is recommended that treatment is continued during the period of exposure to the allergen. Always read the label. Available from Boots, Tesco, Rowlands Pharmacy and Day Lewis.
Hydrated & Leakproof
At home or on the go stay energised and keep hydrated throughout your day, sure to relieve feelings of fatigue and boost your body's immune system. Improve your skin's appearance while promoting weight loss with Ion8's extensive range of Water Bottle's no matter what your requirements Ion8 looks after the whole family.
With each bottle a handy drinks system is in place to offer effortless hydration. Open at just the touch of a button the flip top effortlessly springs open with a single push, while the added lid lock follows clicking reassuringly into place. The pouring spout remains under a hard shell keeping your bottle clean, fresh and hygienic.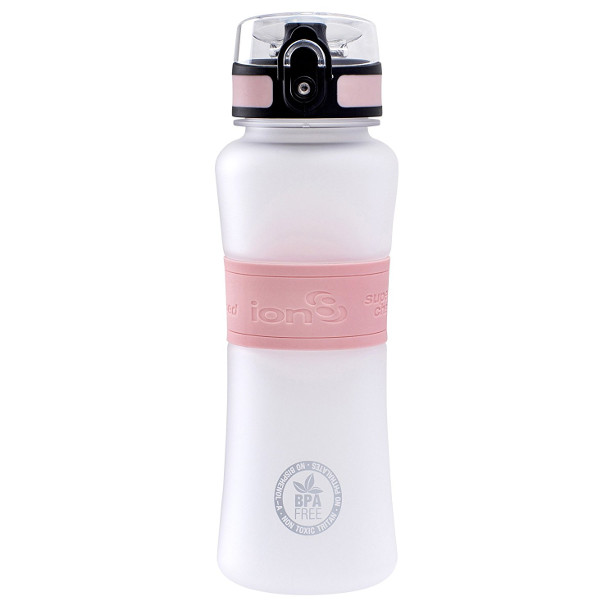 Yielding new benchmarks for both functionality and form, the Ion8 Ultimate Water Bottle is an essential for you if you don't want to sacrifice on great style. First class and leaps ahead of its competitors. The Ion8 Ultimate Water Bottle gives you a whole 550ml to keep you well hydrated within the work environment.
The Ion8 Ultimate Water Bottle is available to buy online from Amazon from £14.99.
With the Ion8 Quench Water Bottle you will not be left disappointed! It's your gym and outdoor fitness must have to see you though an intense work out or gruelling bike ride. With the Ion8 Quench there is no chance of you going thirsty offering 1000ml of capacity your good to go!
The Ion8 Quench 1000ml Water Bottle is available to buy online from Amazon for £15.84.
The Ion8 Pod Water Bottle offers 350ml of hydration, the perfect size for children aged from 3-9 years. Ideal for little hands the Pod will fit perfectly into their school lunch boxes, scratch proof with a handy carry strap! Say goodbye to soggy sandwiches at lunchtime! The lid lock prevents all those accidental leakages you may have experienced with your average water bottle.
The Ion8 Pod is available to buy online from LeakProof for £8.99.
For all those cycling warriors the Ion8 Cycle Water Bottle is the perfect fit for most standard bike bottle holders capable of fitting in the side mesh pockets on most adult backpacks and rucksacks, meaning they are great for the gym or an exercise class too. This handy bottle can hold up to 650ml of water, so you can be confident that you can stay hydrated throughout the day.
The Ion8 Cycle is available to buy online from Amazon for £12.99.
If it is a hot drink or a cold drink you are wanting, the Ion8 Slim Water Bottle
accommodates both parties ranging from a freezing -10oc to a tropical 96oc. The 500ml capability can fit perfectly into all car cup holders and is great for travel, commutes or office use because of it's slender profile.
The Ion8 Slim is available to buy online from Amazon for £9.99.
Time2 WiFi Home Security CCTV Camera System HD. Two 16GB IP Cameras
www.time2technology.com

Live Stream – See who's inside or outside your property in real time on your phone, tablet or PC with our wireless camera system cctv kit.
Record – Set the security cameras to record manually, on a schedule or when motion is detected.
Instant alerts when the cameras detect movement via the app and to your email with automatic record.
Night vision camera – Protect your property 24/7 day and night with motion detection, providing instant notifications when it detects any activity. IP66 rated fully weatherproof outdoor cameras.
WiFi camera – Use the surveillance camera App to connect up to 10 cameras. Monitor live stream from 4 security cameras (indoor and outdoor) and record at the same time. Security cameras compatible with Android, iOS and Windows PC.
UK based Customer Support – Support available via Live Chat, phone and email within 24 hours. Free 14 month warranty when you register.
A host of world famous chefs will be lending their magic touch to the London Seafood Festival at Battersea Power Station this summer, with all the family able to enjoy chef masterclasses, exclusive dishes, a crayfish boil, an oyster masterclass and a selection of pop-ups serving a range of delicious dishes.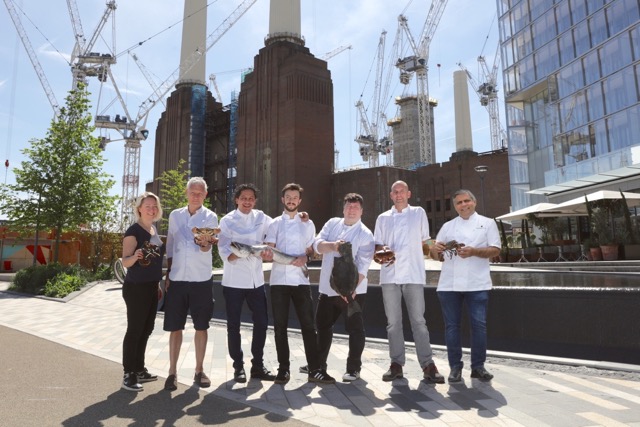 Mitch Tonks, Francesco Mazzei, Mark Hix, Vivek Singh, and Tim Hughes are among the big-name chefs taking part in the event at Circus West Village with Anna Hansen of Modern Pantry, Pascal Aussignac of Club Gascon, Edson Diaz-Fuentes of Santa Remedio and former Masterchef winner Tim Anderson, who now runs Japanese restaurant, Nanban also joining the line-up.
The five-day festival, which takes place on the banks of the River Thames from Wednesday 20th to Sunday 24th June, will also have a variety of sea themed cinema screenings for kids and adults alike. Children will also be able to enjoy face painting, a giant bubble maker and much more.
https://londonseafoodfestival.com
The SRS-XB41 Speaker features a new LIVE SOUND mode, recreating the feeling of listening to music at a live gig.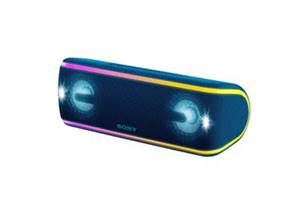 It also boasts a 'Party Booster' feature, allowing the speaker to be used like an instrument, with sound and lighting reactions. This, combined with the fact that it is waterproof, means the XB41 is the ideal party speaker, especially for those who enjoy their music bass heavy.
I've popped a little more info below on the product for your reference.
SRS-XB41 (RRP: £200)
Extra Bass sound with LIVE SOUND mode
Sound effects with Party Booster
Speaker lights and flashing strobe
Waterproof and dustproof
24 hours of battery life
SURVEY REVEALS DISTRESSING CAREER AND SOCIAL IMPACT OF IRRITABLE BOWEL SYNDROME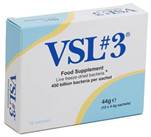 A survey completed by The IBS Network members revealed that the distressing symptoms of irritable bowel syndrome (IBS) which include stomach discomfort, bloating, diarrhoea and constipation[i], have a significant impact on the everyday lives of those living with the condition[ii] (1 in 5 people in the UK[iii]). Of over 1,000 respondents:
73% said IBS had a significant impact on their work life with more than half (54%) making career changes to cope with the conditionii
Over two thirds (69%) claimed that IBS prevented them from participating in hobbies or exerciseii
62% said their IBS affected their desire to be intimate with their partnerii
88% claim they weren't offered enough support from HCP when first diagnosedii
Nutrition practitioner and Chair of the British Association for Applied Nutrition and Nutritional Therapy (BANT) Miguel Toribio-Mateas comments, "Probiotics for example, can form an important part of the self-management approach to IBS as it has been demonstrated that the manipulation and balancing of gut bacteria can influence key IBS symptoms, most specifically abdominal pain thus reducing symptoms and improving quality of life. However, only a few have proven benefits and it is important to select one backed by published studies that show a benefit in IBS, then trial for at least 4 weeks."
cid:image010.jpg@01D25ACE.13CB5060The world's most concentrated multi-strain poly-biotic VSL#3 is supported by Level One (double-blind, placebo-controlled) scientific data with over 170 published studies.[iv]
VSL#3 is clinically proven to relieve your IBS symptoms, including abdominal pain, bloating and flatulence. This food supplement delivers 450 billion good bacteria, across 8 different strains, to re-balance gut flora and promote a healthy digestive system.
VSL#3 is available as a box of 10 sachets (£14.95) from www.vsl3.co.uk.