Give the Gift of Positivity this Christmas with Stib – Colouring Pencils with a Purpose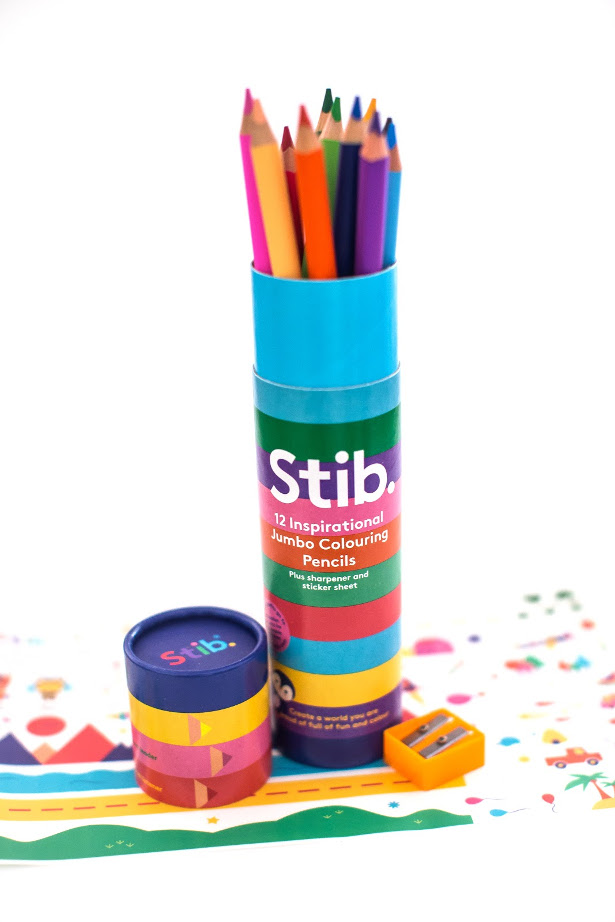 Encourage your children to 'feel good on the inside, do good on the outside' this Christmas with a pack of Stib Inspirational Colouring Pencils.
Satisfying soft-leaded to leave a vibrant swish of colour on the page and ergonomically designed to support good handwriting style, these colouring pencils with a purpose are each embossed with a different 'spark' word, designed to inspire our youngest hearts and minds to create a world to be proud of.
The 12 words are Great Leader, Good Listener, World Changer, Earth Lover, Self Believer, Big Thinker, Freestyler, Team Player, Storyteller ,Problem Solver, Joy Finder and Peacekeeper.
Stib Jumbos are housed in a brightly-striped tube and come with an orange double pencil sharpener and a sticker sheet featuring Stib's exclusive Stibler characters, a secret group of animals each matched to one of the 12 words, who pop up when needed to help children through life's little lumps and bumps. 12 Stibler stories can be downloaded for free online too. RRP £9.95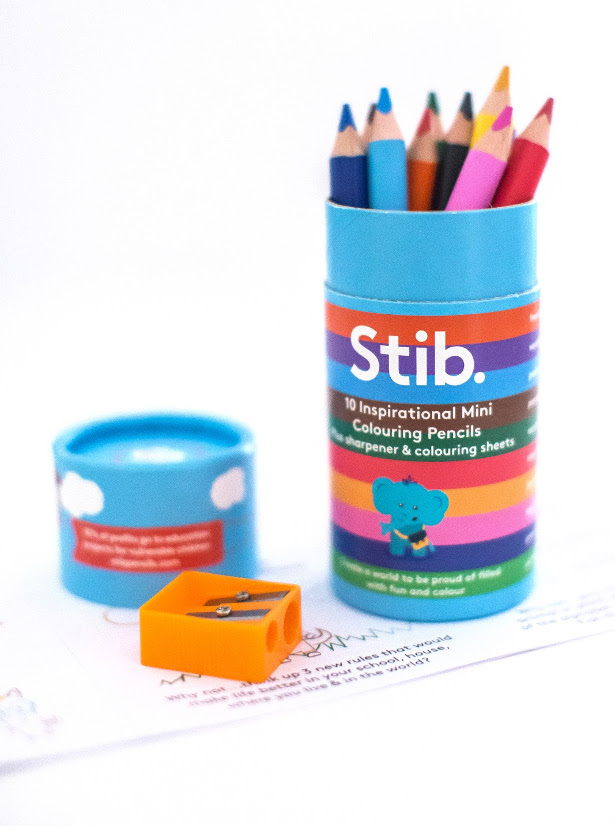 The perfect stocking filler and great for keeping the kids busy when you're out and about visiting friends this festive season, Stib Minis come in the same handy tube but at half the height! Also included is 12 specially designed perforated colouring templates featuring the Stibler characters, fun games and quotes plus a double pencil sharpener. RRP £7.95
Stib believes in the potential of all children to do amazing things and so 10% of profits go to education projects for vulnerable children via global charity, We.org.
Buy any two tubes and get free delivery!
Stockist details – www.stibpencils.com
Follow us on social media at https://www.instagram.com/stib_ltd/ and https://m.facebook.com/stibpencils/