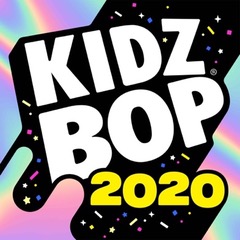 GLOBAL HIT KIDS' MUSIC BRAND, KIDZ BOP, RELEASES FIFTH UK ALBUM, "KIDZ BOP 2020" ! Its out Now >> www.kidzbop.co.uk
INSTAGRAM | YOUTUBE | TWITTER | FACEBOOK
· "KIDZ BOP 2020" WILL BE AVAILABLE ON CD & ALL STREAMING PLATFORMS THROUGH UNIVERSAL MUSIC ON DEMAND; AVAILABLE NOW FOR PRE-ORDER
· BRITISH KIDZ BOP KIDS TO HEADLINE FIRST-EVER UK TOUR, "KIDZ BOP WORLD TOUR" IN APRIL 2020
LONDON –11, October 2019 – KIDZ BOP, the #1 music brand for kids, has announced it is releasing a fifth album in the UK, "KIDZ BOP 2020," that will be available for purchase and digitally on all streaming platforms on 15 November. The new album, available for pre-order today, will feature popular hits including "Someone You Loved," "Don't Call Me Up," "Wish You Well," and more.
To date, KIDZ BOP has sold more than 20 million albums globally, achieved 1.1 billion YouTube views and generated 3 billion streams; with 24 Top 10 Albums on The Billboard 200 Chart. In the UK alone, these figures are equally striking with 93 million YouTube views, more than 50 million audio streams and a combined 24 weeks in the UK Top 40 Official Album Chart. The first four albums debuted within the UK Top 40 and went on to sell more than 220,000 copies in two years.
The fifth album features family-friendly versions of today's biggest pop hits, "sung by kids for kids." Music videos for "Wish You Well," "Someone You Loved," and "One Touch," will be released on the UK KIDZ BOP YouTube Channel, adding to the 93 million UK YouTube views to date.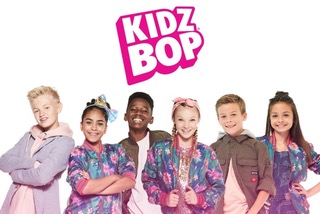 KIDZ BOP has released new music on a weekly basis since February, including hit UK singles and music videos featuring The British KIDZ BOP Kids including "Thank U, Next," "Nothing Breaks Like a Heart," and "Giant."
Following the success of playing their first-ever headlining show at the Eventim Apollo, Hammersmith last April, The British KIDZ BOP Kids, Ashton, Max, Mia, and Twinkle, will bring the "KIDZ BOP World Tour" to iconic venues in the UK in April 2020 including: The Palladium (London), Empire Theatre (Liverpool), Symphony Hall (Birmingham), SEC Armadillo (Glasgow), Royal Concert Hall (Nottingham), St. David's Hall (Cardiff) and Bridgewater Hall (Manchester).
This marks the first-ever headlining tour in the UK for The British KIDZ BOP Kids. The interactive live family-friendly concert experience includes performances of some of today's biggest global pop hits live on stage. The all-new show features awesome set design, costumes, exciting choreography, and tons of cool surprises. For tour dates and ticket information, visit KIDZBOP.co.uk and CuffeandTaylor.com.
2019 has been another outstanding year for The KIDZ BOP Kids. Supported by national TV, the KIDZ BOP Kids have appeared and performed on popular entertainment shows including, Good Morning Britain and Blue Peter. This year, KIDZ BOP expanded their partnership with SKY Kids, creating three exclusive longform episodes, including a recently released Halloween KIDZ BOP party, available only on the SKY Kids platform.
Notes to Editors:
Album Tracklist
1 GIANT
2 OLD TOWN ROAD
3 DON'T CALL ME UP
4 SEÑORITA
5 I DON'T CARE
6 7 RINGS
7 SUNFLOWER
8 WITHOUT ME
9 JUST GOT PAID
10 SOMEONE YOU LOVED
11 BEAUTIFUL PEOPLE
12 SUCKER
13 NOTHING BREAKS LIKE A HEART
14 WISH YOU WELL
15 ME!
16 WALK ME HOME
17 TALK
18 THANK U, NEXT
19 ONE TOUCH
20 I'M SO TIRED
21 NEVER REALLY OVER
22 SHALLOW
United Kingdom – tour dates April 2020
TOUR DATE
LOCATION
VENUE
Tues/April 7
London
Palladium
Wed/April 8
London
Palladium
Fri/April 10
Liverpool
Empire Theatre
Sat/April 11
Birmingham
Symphony Hall
Mon/April 13
Glasgow
SEC
Wed/April 15
Nottingham
Royal Concert Hall
Thurs/April 16
Cardiff
St David's Hall
Fri/April 17
Manchester
Bridgewater Hall
About KIDZ BOP
KIDZ BOP connects with kids and families through its best-selling albums, music videos, consumer products and live tours. In the U.S., KIDZ BOP is the No. 1 music brand for kids, featuring today's biggest hits "sung by kids for kids." KIDZ BOP has sold over 20 million albums and generated over 3 billion streams since the family-friendly music brand debuted in 2001. The best-selling series has had 24 Top 10 debuts on the Billboard 200 Chart; only three artists in history—The Beatles, The Rolling Stones, and Barbra Streisand—have had more Top 10 albums. For more information, visit www.kidzbop.co.uk.
KIDZ BOP is a part of Concord.