FEEL-GOOD HEALTH
THREE OF OUR FAVOURITE MINERALS
Jayne Wilson, Wellbeing Expert for food supplement and mineral experts, Wassen, tells us which three minerals we should consider incorporating into our diet.
Minerals are inorganic substances found in rock, soil, plants and animals, which means they're connected to everything, including us! But before we get too deep and meaningful, bear in mind how essential they are for your health and wellbeing.
Jayne has selected three of the key minerals our bodies need and some tips on how to introduce more into the diet.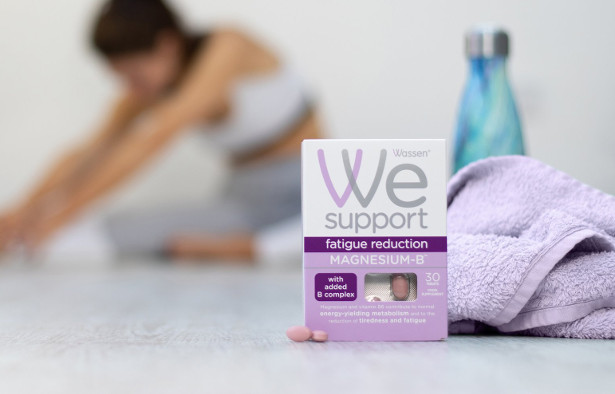 Magnesium is an essential mineral involved in helping to release energy from the food we eat. If we experience the symptoms of deficiency, it's possible to experience fatigue, muscle weakness and low tolerance to stress.
How to improve magnesium consumption
Have a relaxing bath with Epsom salts – they contain magnesium salts and are the perfect way to unwind
Eat more dark, green leafy vegetables such as kale and spinach as well as nuts, seeds and legumes.
A side salad of green leaves and pine nuts with olive oil and lemon juice is a tasty and delicious way to introduce more magnificent magnesium!
Selenium contribute to the normal function of the immune system and contributes to normal thyroid function. The symptoms of a deficiency of selenium include poor hair health, poor immunity and poor thyroid function.
How to improve selenium consumption
Eat organic foods as the amount of selenium in fruits and vegetables correlates with the amount of food in soil and organic produce tends to be more nutrient-dense and therefore an improved source of selenium.
Introduce oily fish such as tuna, halibut or sardines as well as wholewheat spaghetti, brown rice and brazil nuts.
For a quick and easy snack try sardines on wholemeal toast – fast food at its nutritious best!
Zinc
Zinc contributes to the normal function of the immune system and the symptoms of a deficiency could include poor appetite, skin and poor taste sensation.
How to improve zinc consumption
A healthy intake of red meat, poultry and seafood can be an excellent source of zinc.
It is harder for vegetarians so include lots of cashews, almonds and peas.
Zinc is also found in sesame seeds and chickpeas.  A great on the run snack is tahini (made from sesame seeds) or hummus (made from chickpeas) on oatcakes – wholesome, filling and healthy.
If you need a little extra help introducing these minerals into your diet, Wassen has a range of food supplements including Magnesium-B, Magnesium-OK and Selenium ACE+D. Available from Boots the Chemists and at www.wassen.com
About Wassen
The Wassen We Support range is manufactured by Wassen International Ltd. Other products in the range including Magnesium-OK for the monthly cycle and Co-enzyme Q10 for staying active. Wassen's expert formulas were originally created over 40 years ago to supplement vital minerals that can be in reduced supply thanks to soil depletion from modern farming methods and increased consumption of processed foods. Wassen's formulas combine these essential minerals with vitamins to offer solutions for everyday health concerns.  The Wassen range is manufactured in the UK to pharmaceutical standards with premium sources of vitamins and minerals using many years of expertise in product formulation.
Food supplements should not be used a substitute for a balanced diet or healthy lifestyle.
About Jayne Wilson
Jayne Wilson trained at the world-renowned Institute of Optimum Nutrition 10 years ago alongside the Lunchbox Doctor and Lowri Turner.
She has practised for the last 10 years as The Scrummy Nutrition Clinic, Wilsonhealth360 and as Jayne Wilson Nutritional Therapy. She specialises in women, children, alleviating stress and autoimmune disease.
RECIPE by Jayne Wilson
Easy, magnesium-rich kedgeree recipe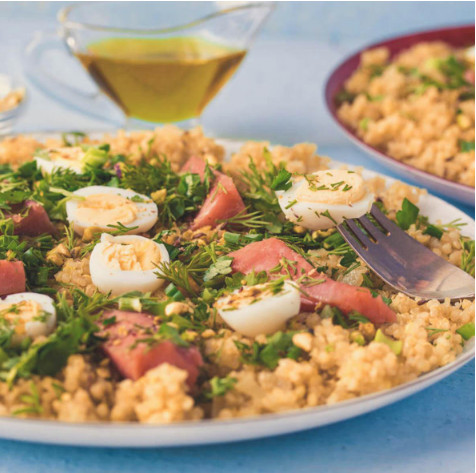 For an easy lunch, dinner or even a posh breakfast, kedgeree with mackerel and wholegrain rice is a tasty option that will keep up your magnesium levels as part of a healthy, balanced diet.
Ingredients
1.5 cups of brown/wholemeal rice
1 tbsp of chopped spring onion
Handful of spinach
Cooked mackerel fillet, flaked
1 hard-boiled egg – chopped
Dash of Soy sauce (to taste)
Dash of olive oil
1 tbsp fresh chopped parsley
Lemon Juice
Method
In a heavy based frying pan add the Olive Oil and gently sauté the spring onion, once softened as the spinach and brown rice. Warm through. Add the mackerel, boiled egg and soy sauce and gently stir into the rest of the ingredients. Once warm after 1-2 minutes serve immediately. Season with Pepper, the lemon juice a dash of olive oil and the parsley.
This can be placed in a Kilner jar and taken to work for lunch or stored in the fridge for a couple of days.
Online Blockchain launches global hub
for claiming free cryptocurrency
claim, send, receive and store a variety of cryptocurrencies with FreeFaucet –
Online Blockchain plc (LSE:OBC) announces the open beta of its FreeFaucet product.
In the crypto world, an online faucet 'drips' different coins and enables visitors to claim these cryptocurrencies. With FreeFaucet (www.freefaucet.io) users can obtain both renowned and emerging cryptocurrencies for free up to three times per day (20 times a day with membership), and access some of the highest paying faucets on the net.
The product, which is in open beta, provides a simple way to claim, send, receive and store a diverse range of cryptocurrencies in the one place. FreeFaucet offers many popular cryptocurrencies including: Bitcoin, Ethereum, Litecoin, Dogecoin, Monero, Ravencoin, PlusOneCoin and Brazio. These claimed cryptocurrencies can then be securely stored on the FreeFaucet multicoin wallet (a cold storage solution).
FreeFaucet also boasts Geofaucet – a first-of-its-kind, location-specific faucet. Geofaucets are real-life, physical faucets in the form of a QR code. When these Geofaucet QR codes are scanned at a set location, the person scanning is rewarded with cryptocurrency. Additionally, anyone can create their own Geofaucet at the FreeFaucet site – and earn a passive income – by generating a unique QR code and placing it at a location of their choice. When a Freefaucet.io user scans this QR code, the user and Geofaucet owner both receive cryptocurrency for free and their balance is updated on Freefaucet.io. Any non-users scanning a Geofaucet QR code will be prompted to register on Freefaucet.io and their claimed cryptocurrency will be added to their new account.
Users can claim from an unlimited number of Geofaucets per day and can claim from each individual one, once every 12 hours. Details of the Geofaucet locations and the simple steps for creating a Geofacuet can be found at: www.freefaucet.io/geofaucet
Another exciting feature of the FreeFaucet site is Bitferno, a powerful cryptocurrency miner used to mine brand new cryptocurrencies. Approximately once a month, these cryptocurrencies will be distributed 'airdropped' to all Freefaucet.io users. Distribution is scaled according to a users' experience level. Every single time a user interacts with the site, for example logging in, claiming from a faucet or setting up a Geofaucet, they gain experience. Users with higher experience levels will be rewarded more for their support and loyalty on the site. Bitferno is currently mining Bytecoin.
"There is an unbridled interest in cryptocurrencies; Freefaucet offers a gateway to this market and enables established cryptocurrency enthusiasts and novices alike to earn free cryptocurrency with just a few clicks," said Clem Chambers, CEO of Online Blockchain plc. "Freefaucet.io is now growing fast and our aim of making it a leading crypto community hub with many revenue streams has got off to a very exciting start."
PLANES, TRAINS & AUTOMOBILES
Silver Cross Jet Makes Travel Easy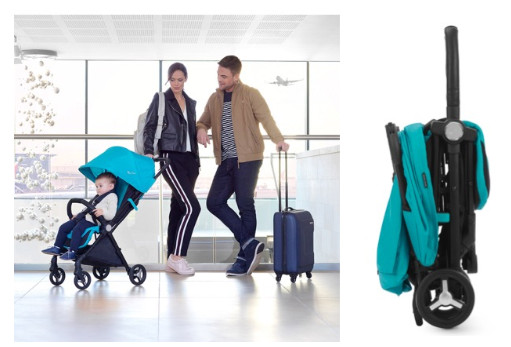 Whether you're off on a plane, train or automobile, the Silver Cross Jet pram takes the stress out of travelling with your baby.
The compact and ultralight stroller from the leading British nursery brand allows you to travel light on holiday, even with small children in tow – leaving more allowance for that extra pair of shoes or two!
The travel-friendly Jet, at just 5.9kg, folds so small it can be carried on board an aircraft and stored away safely in the overhead locker.
But don't be fooled, Jet might be light on weight, but it certainly isn't on style, substance or practicality.
With its soft padded lie-flat seat, multi-position recline, adjustable calf support and a UPF50+ hood, the Silver Cross Jet protects your baby from the sun's strong rays while they sit and eat an ice cream or take a well-earned holiday nap!
By adding Silver Cross car seat adaptors and Simplicity car seat, Jet converts to the perfect travel system – it really is 'the' reliable holiday pushchair that you'll get years of use from.
Beautifully finished with the uncompromising design and quality synonymous with Silver Cross, Jet is a definite parenting 'must have' for carefree travel with little passengers.
£275 – available in five stylish colours
(L-R: Bluebird, Ebony, Mandarin, Spearmint, Sterling Silver)
www.silvercrossbaby.com
Celebrate World Gin Day with Pinkster Agreeably British Gin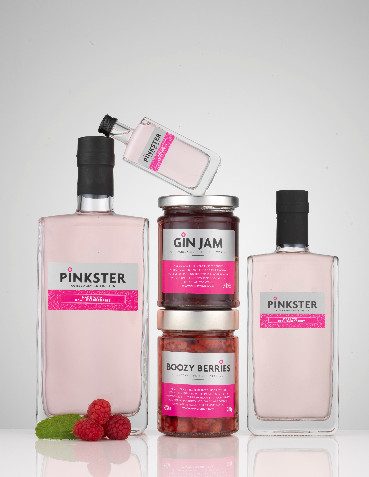 With World Gin Day fast approaching why not celebrate with a Pinkster Gin in the form of a G&T or cocktail – this truly British Gin made with raspberries, real ones from a farm in Cambridegshire is the perfect way to kick start this fabulous gin festival.
Pinkster & Tonic
50 ml Pinkster
Fever Tree Tonic
Build in an ice-filled glass, garnish with a raspberry and a sprig of mint
Scintillating Summer Must Haves.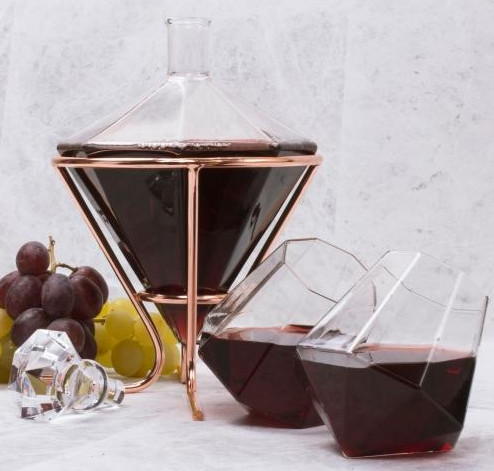 Turn your kitchen counter or garden table into the best bar in town. This portable cocktail kit has all the essential for making the perfect drinks. It's always cocktail o'clock when the Gin station's around. Tools included: lime tray, bamboo chopping board, magnetic knife, ice container and ice tongs.
The Gin Station costs £39.99 from ThumbsUp.com
Shine bright like a diamond with every sip you take. Makes a stunning table centrepiece. Includes holder and 2 diamond glasses. Decanter capacity 850ml and the glasses hold 250ml.
The Diamond Decanter & Glass Set costs £69.99 from ThumbsUp.com
If there was ever a way to uphold your classy demeanour whilst doing shots, this set of 4 stunning and uniquely designed shot glasses are it.
The Diamond Shot Glasses Set Of 4 costs £19.99 from ThumbsUp.com
Create the perfect soft mood with these twinkling, solar powered, Fairy Jars! These mystical lights are contained in a cute and colourful glass jar that comes complete with its own carry handle. Perfect for indoor or outdoor use and no are batteries needed. The automatic light sensor turns lights on & off and a self-charging battery lasts up to 6 hours.
The Fairy Jars cost £14.99 from ThumbsUp.com
Keep your drinks as cold as ice with this statement Ice Bucket. Perfect to bring out at dinner parties or to use as a table centrepiece. A statement dinner table centrepiece. Perfect for rustic dinner, wedding and event table settings.
The Bottle Cork Ice Bucket Costs £59.99 from ThumbsUp.com
These uniquely designed tumblers are in a class of their own. Enjoy the full bodied flavour of your favourite whiskey with the help of the angled positioning of the glass.
The Diamond Glass Set of 2 costs £19.99 from ThumbsUp.com
Turn any kitchen into a cocktail lounge with this Recipe Cocktail Shaker. Get beverage-inspired thanks to the shaker's integrated collection of eight recipes. Simply rotate the shaker's shell and reveal eight ravishing recipes. 8 easy recipes included.
The Recipe Cocktail Shaker costs £19.99 from ThumbsUp.com
Magnificent Marble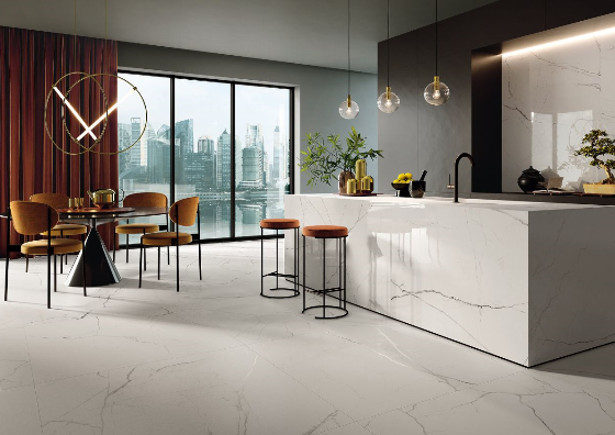 The Stone & Ceramic Warehouse are pleased to announce the introduction of their latest range of marble-effect porcelain tiles – the Jurassic collection. With a variety of sizes available, and four colourways to choose from, it will leave customers spoilt for choice.
Pictured Above: Kitchen Island, Splashback and Floor – Jurassic Bianco
Marble-effect porcelain tiles are ideal for those wanting the grandeur of marble but without the inherent drawbacks and on-going maintenance associated with natural stone. Real marble requires regular sealing because it is porous which means it can be scratched, stained and damaged. Porcelain tiles are much more hard-wearing and are resistant to stains, fading and moisture, making them ideal for use in high traffic areas such as kitchens and bathrooms.
As well as their practical benefits, recent breakthroughs in digital printing have allowed porcelain tiles to be produced with a 'natural' variation from tile to tile; just as you would see on the real thing. This reproduction is so accurate that these marble-effect porcelain tiles are now often indistinguishable from real stone.
The new Jurassic collection features four colourways; Bianco, Luce, Marron and Notte, all of which are available in either a polished or matt finish. Customers can choose from four sizes ranging from 60 x 60 cm up to an impressive 120 x 260 cm slab tile. Suitable for both walls and floors the new Jurassic tiles are priced from £72 per square metre.
Pictured Above: Bathroom Walls – Jurassic Bianco, Floor – Jurassic Notte
As porcelain tile slabs are very hard-wearing and lightweight they also offer a stylish yet practical solution for kitchen worktops and cabinetry. They are scratch, stain and heat resistant – all ideal qualities for a kitchen worktop. The Stone & Ceramic Warehouse has seen a growing trend for seamless kitchen design; below the new, 'Notte' Jurassic tiles have been used to great effect on a kitchen island, worktop and walls.
Also new to The Stone & Ceramic Warehouse is the stylish Pietra collection, pictured below. These marble-effect porcelain tiles are also available in four colourways; warm, light grey, medium grey and dark grey. This range includes three sizes; 60 x 60 cm, 120 x 120 cm and 120 x 270 cm and is priced from £72.00 per square metre.
Pictured above (left to right): Pietra Dark Grey, Pietra Light Grey Kitchen, Pietra Dark Grey and
Pietra Medium Grey, all priced from £72.00 per m2.
A HOUSE, CAR AND WASHING MACHINE: THE MARKERS OF ADULTHOOD
New research reveals top ten purchases that Britons feel define adulthood
Overwhelmingly, three quarters of Brits said this was when they became a homeowner
31 is the age where Brits feel like they've reached adulthood
NEW RESEARCH has revealed the defining things that make us feel like adults.
The survey of 1,124 UK adults conducted by household appliances e-tailer, AppliancesDirect.co.uk, revealed that a staggering three quarters (73%) of Brits felt that becoming a homeowner was a purchase that made them feel like they'd reached adulthood.
The survey further revealed that Britons most feel like they've matured to adulthood aged 31.
When respondents were asked which purchase they feel defined them as an adult, a further two in five (41%) said this was their first car, while 36% said it was a washing machine.
More than three in ten (34%) said the item that made them feel most like an adult was a dishwasher.
Completing the top five was the purchase of a coffee machine, with 32% of those quizzed saying this.
The research further revealed that 31% would consider buying a Lawnmower as defining their adulthood, closely followed by an iron (28%).
22% of Brits said that buying a vacuum cleaner made them feel like an adult, with 18% saying a TV licence. Completing the top ten was an oven (15%).
Mark Kelly, marketing manager at AppliancesDirect.co.uk, comments: "Becoming a homeowner is an exciting time for anyone and in most cases, is the biggest purchase anyone will ever make. As our research has revealed, many Brits feel the purchase of their first home is a defining marker of adulthood, though I was surprised to see that some of the more regular household items such as coffee machines and irons to have been chosen by those surveyed.
"It was really interesting to see from the findings that 31 is the age that Brits said they felt like they'd reached adulthood. Of course, we're legally adults on our eighteenth birthday, though it's clear that many Britons don't class themselves as having reached adulthood until they feel they've matured more.
"It's clear that it's not just homes and cars that are important adulthood milestones for Brits, with the purchase of household items being more important to many."
The top 10 purchases British people believe define adulthood:
A House – 73%
A Car – 41%
Washing machine – 36%
Dishwasher – 34%
Coffee machine – 32%
Lawnmower – 31%
Iron – 28%
Vacuum Cleaner – 22%
TV Licence – 18%
Oven – 15%
AppliancesDirect.co.uk sells a vast range of kitchen gadgets, white goods and other household appliances. The full range of products can be found at www.appliancesdirect.co.uk
For more information visit www.appliancesdirect.co.uk
REVEALED: The sports with the greatest gender bias ​
Women's Tennis is the sport providing greatest equal opportunity for male and female players
NFL provides the worst, with no recognised equivalent women's league
Men's soccer attendances dwarf women's by 3800%
No female athletes are in the top 100 highest-paid list for 2018
Significant disparities in earnings between different nations, with UK sports stars coming out on top
Tennis can claim to be the most equal sport between men and women in the world, figures show.
Women's sport has never been more popular than it is right now, with more column inches devoted and more air time given across various broadcast networks, but there remains a gaping division in the world of sport.
The study from Gender Divisions into the imbalances across 10 professional sports shows that while there has never been more interest in women's sport, there is still a long way to go if there is to be parity in opportunity and pay for sports stars around the world.
The findings show that tennis boasts the most equal opportunity for female players with 1,106 active professionals compared to 1,814 in the men's game – which compares favourably to football where there are 137,021 men compared to the 1,287 women playing – but it has taken a long time and a lot of campaigning from high profile players to achieve parity.
Ro Jackson, editor in chief at SLOWE, commenting on the findings said: "It never fails to disappoint when I see just how far we still have to go.
"Quantifiable change seems to only come when the athletes personally stick their necks out to defy the sexism they face when they show up to work every day, and it is only then that the industry takes notice and instills change.
"This is demonstrated quite clearly in tennis, where the players are now much closer to a level playing field to men in contrast to all other sports. But that was no smooth or fast journey."
Serena Williams is undoubtedly one of the biggest female sports star on the planet, with 23 Grand Slam titles won in a glittering career putting her up as arguably the greatest tennis player of all time. However, partly due to a 14-month spell out of the game, last year she only earned half as much as Kei Nishikori (zero Grand Slams, 2018 year-end ranking number 9). Despite this, Williams remains the best paid-female athlete in the world.
There has been a huge surge in the popularity of women's football in the last 10 years, with the advent of the Women's Super League in England signalling an intention to move towards a more competitive and professional infrastructure.
There is still some work to be done however in terms of exposure and popularity, with the WSL averaging less than 1,000 fans in attendance at every match compared to an average 38,000 people piling into Premier League grounds at a weekend.
Alex Morgan, the USA superstar, has a fraction of the online Twitter following of Cristiano Ronaldo but the most staggering revelation is that her annual salary is less than that of Real Madrid flop Martin Odegaard, who brings in over £4million a year despite making just two appearances for the Spanish giants.
For more information, view our full Gender Divisions findings here.
The colour purple makes for whimsical kitchen design with Wisteria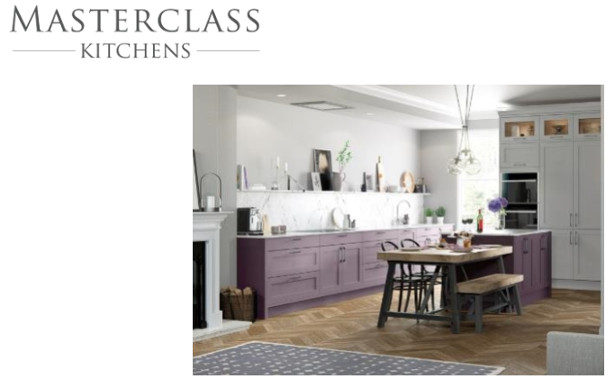 Move over blush pink, there is a new purple hue on the interior design block, with Wisteria, the latest addition to the Masterclass Kitchens Vibrant colour palette. Ever since ultraviolet was declared Pantone's 2018 Colour of the Year, kitchen design has been a-buzz with the many shades of purple, with dreamy Wisteria being the perfect way to introduce this on-trend colour.
The perfect accent colour to the deeper tones of Mulberry, or the ideal accompaniment to always in fashion grey, Wisteria also works in harmony with trend-setting metals such as copper on handles and accessories or team with wood worktops and flooring for a warm and welcoming reception.
This luscious shade of lilac works across any style of kitchen too and can be chosen as part of a contemporary H-Line or modern setting or for something more traditional on a shaker-style door.
Wisteria: a dreamy colour that perfectly creates the kitchen of your dreams, with prices from £12,000 for a complete kitchen.
Find out more by calling Masterclass Kitchens on 01443 449 449 or visit www.masterclasskitchens.co.uk
What better way to mark the start of summer, with hot days and lighter nights than celebrate International Pineapple Day with Jawbox Pineapple & Ginger Gin Liqueur, on the 1st June 2019!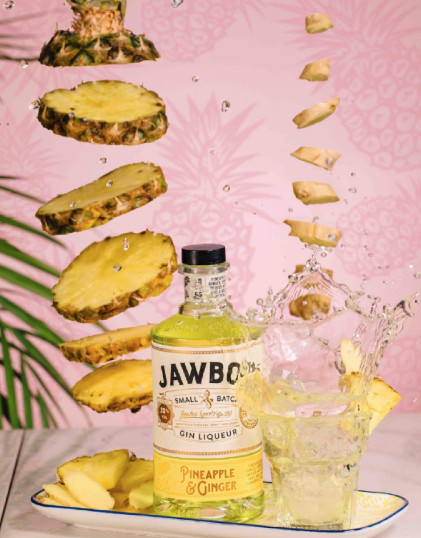 Described at jaw-droppingly refreshing Jawbox Pineapple & Ginger cleverly combines fiery ginger with Jawbox Small Batch Gin and finishes with the intense flavour of pineapple. A simple, refreshing cocktail to create is the Jawbox Pineapple Collins:
Pour 50ml Jawbox Pineapple & Ginger Gin Liqueur into an ice-filled hi.ball glass, add 15ml lemon juice and top with soda water, stir gently and garnish with an orange wedge.
Belfast, the home of Jawbox Small Batch Gin, is a city renowned for its innovation and history and the inspiration for Jawbox Pineapple & Ginger comes from the docks, which was home to exotic imports during the industrial era, when goods were produced and manufactured and traded all over the world. Jawbox Small Batch Gin is infused with the fresh fruity flavour of Pineapple and warming spice of Ginger – an inspirational combination.
RRP: £25 for 70cl ABV: 20% Available from: Amazon, Ocado, masterofmalt.com, thewhiskyexchange.com, 31dover.com, distillersdirect.com and drinkfinder.co.uk
www.ocado.com/webshop/product/Jawbox-Pineapple–Ginger/419579011
Flower Power!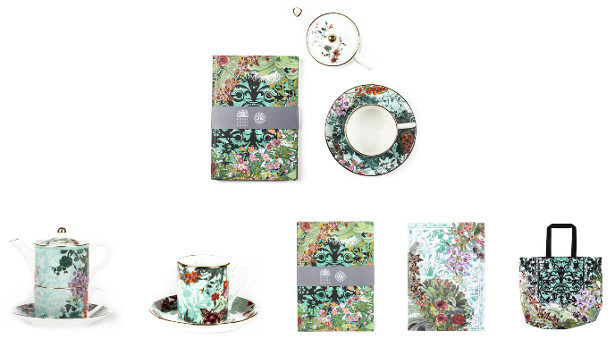 The RHS Chelsea Flower Show is this highlight of the horticultural calendar and Royal Opera House shop's partnership with Timorous Beasties is the perfect collection to celebrate this prestigious event.
Printed with an exclusive Timorous Beasties design, each cup, saucer, notebook and bag features a beautiful floral print with architectural, dance and orchestral motifs inspired by the Royal Opera House and its art forms.
This fabulous collection really will make any home blossom with colour this Summer.
Timorous Beasties Tea For One – £40 • Timorous Beasties Coffee Cup and Saucer – £25
Timorous Beasties Journal – £12 • Timorous Beasties Tea Towel – £12 • Timorous Beasties Tote Bag – £20
All available at Royal Opera House shop
shop.roh.org.uk
MIPS Acquires Patent Rights And The Brand Fluid Inside
Acquisition strengthens MIPS' patent portfolio, expanding access to research and growing capacity for future product development.
Stockholm, Sweden – 22 May 2019
MIPS, the world leader in brain protection systems, today announced the acquisition of the brand Fluid Inside and related patent rights. The acquisition builds MIPS' product offering and safety solutions associated with technology that addresses both linear and rotational motions to improve helmet protection.
Fluid Inside was developed through a collaboration between Oblique Technology L.P. and the University of Ottawa in Canada. Like MIPS, the product has similar roots in academic research and study. The technology has so far been primarily integrated in helmets used in team sports, however, the acquisition also includes a limited number of customer agreements with action sports brands.
"The acquisition is primarily part of our strategic plan to continue to be the world leader in brain protection systems within helmet-based safety. We are very enthusiastic about strengthening our relationship with the University of Ottawa and to further increase our presence within team sports," says Max Strandwitz, CEO of MIPS.
Undefeated Run Continues for Pro Boxer Paul 'the Meatball' Thompson
Nottingham Super Lightweight Chalks up Fourth Consecutive Victory in Ring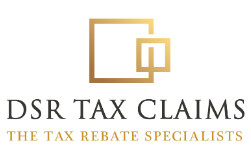 One of the rising stars of the professional boxing scene, Super Lightweight Paul 'the Meatball' Thompson notched up another victory on Saturday night (May 18th) to continue his undefeated run. Since his professional debut in September 2018, Thompson has chalked up a string of victories and has continued his unbeaten record with 4 professional victories in 4 fights.
With Saturday's fight taking place at Bingham Leisure Centre in Nottinghamshire, Thompson, 27, saw himself pitted against Sheffield's Qasim Hussain. Fighting as a Welterweight for that match only, due to an opponent change, Thompson beat Hussain with a unanimous points victory, winning each round. Speaking about his victory, Thompson stated "People said I was pushing my luck going for 4 wins in a row but I live and breathe boxing and I know just how much I am training and preparing for each fight because I know just how much I want this. When I was at school I had a budding athletic career, which I gave up because I was advised to get a trade instead so I know how it feels to give up on a dream and I have no intention of doing so again so I'm going to work as hard as I need to, to succeed. ". Thompson's preparations included a week training at the Fuerte Gym in Fuerteventura with his team, DCT (Dreams Come True), based in Radford, Nottingham. He said "Being able to train where the top professional fighters train was amazing, a real eye opener, and just helped build my determination to succeed".
Beginning his boxing career in the military, where he toured Afghanistan for 7 months in 2013, Thompson's had an unbeaten amateur career fighting under the EBF (European Boxing Federation) before his professional debut in Nottingham on September 15th 2018.
Thompson is sponsored by DSR Tax Claims Ltd, a Nottingham-based firm of tax preparation specialists who are experts at identifying allowable expenses. David Redfern, managing director of DSR Tax Claims Ltd, stated "As a company, we are so proud to sponsor Paul because his drive and determination to succeed and to be the best are an inspiration and we are delighted to be on his journey with him on his road to success". Speaking about the importance of sponsorship, Thompson stated "Sponsorship is so important to any boxer's career, especially when looking at a professional career, but it makes all the difference to me that David has been supporting me and my boxing career since day one and that is such a boost, knowing that David and DSR Tax Claims have been backing me since the beginning". He is now enjoying a hard-earned rest but is already looking to the future, stating "I want to get another fight in before the end of summer so I head into autumn with 5 wins under my belt".
For high resolution images or further information, click here
For more information on claiming allowable expenses and how DSR Tax Claims can help you claim, please click here
About Paul Thompson
Paul "the Meatball" Thompson is a 27-year-old Super Lightweight boxer from Nottingham, who after an unbeaten amateur career fighting under the EBF (European Boxing Federation) umbrella, is now forging professional career. He won his debut fight in September with a unanimous victory and has continued his winning streak with 4 wins, no defeats or draws. Thompson is sponsored by DSR Tax Claims Ltd.
About DSR Tax Claims Ltd
DSR Tax Claims Ltd are the tax preparation specialists, identifying maximum allowable expenses and providing maximum tax refunds for clients throughout the UK.
For more about DSR Tax Claims, visit dsrtaxclaims.co.uk
INTRODUCING MABEL BUNNY & CO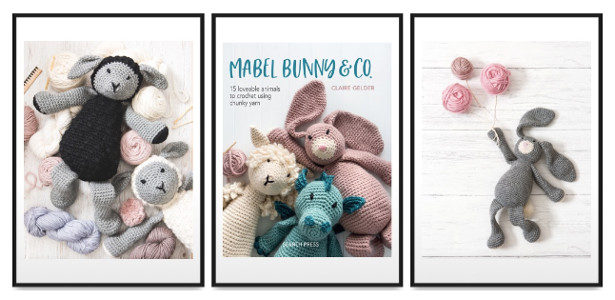 Wool Couture Is Delighted To Announce Their First Book
• Mabel Bunny & Co – £12.99 •
Now available for pre-order • published September 2019
Founder of the Wool Couture Company, Claire Gelder announces the launch of Mabel Bunny & Co, her first book written and inspired through her passion for the crochet art of amigurumi, and published by the biggest-selling UK publisher of practical art and craft books, Search Press.
Be prepared to fall in love!
The gorgeous Mabel Bunny & Co book introduces 15 oversized and three mini, loveable amigurumi animals that are certain to hook you in to the exciting world of crochet, whether a beginner or more advanced.
With stunning photography, easy to follow step-by-step instructions and forewords by Dragons' Den investors Touker Suleyman and Tej Lalvani, Mabel Bunny & Co is a real page turner of a book for all that love a challenge in life.
---
www.woolcouturecompany.com
Get ready for National BBQ Week with Furniture123.co.uk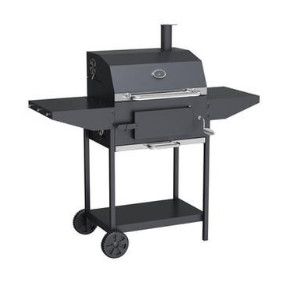 Free delivery on thousands of items and a flexible 'choose your own day' delivery service is available.
Charcoal American Grill BBQ with Chimney Smoker Function
WAS £179.99 | NOW £119.97 | SAVE £60.02
Nothing beats that authentic smoky taste you get from a charcoal barbecue. This American style grill makes the barbecuing process quicker and easier, whilst looking stylish in your outdoor living space. With a spacious cooking area, you can grill up a feast with impressive results thanks to the chimney smoker function and a built-in temperature gauge that will take the guesswork out of cooking.
The Kentucky Premium 6 Burner Black Gas BBQ with Side Burner
WAS £449.92 | NOW £269.97 | SAVE £180.01
Barbecuing has never been so quick and easy thanks to single shot gas ignition. With no flames to tame and a quick heat up time, you can get straight down to cooking and make some delicious grilled treats for family and friends.
The Kentucky Premium 4 Burner Gas BBQ in Silver
WAS £309.97 | NOW £219.97 | SAVE £90.00
The Kentucky Barbecue takes the effort out of cooking and dining outdoors. Built for convenience, it offers immediate power and performance to help you to cook those incredible barbecue classics. Whether you're going for a juicy cheeseburger, delicious ribs or succulent hot dog, you're guaranteed to achieve authentic results!
Deluxe Portable 18" Grey BBQ With Trolley
WAS £219.97 | NOW £169.97 | SAVE £50.00
This sleek 18" portable gas barbecue is just the thing for those summer evenings and BBQ parties; with its foldable wheeled stand, you have the convenience of grilling anywhere you want. It's so easy to pack away too! Simply fold down and pull along with the large handle and sturdy trolley wheels.
Black Barrel Charcoal Smoker BBQ
WAS £129.97 | NOW £79.97 | SAVE £50.00
Don't just grill food, infuse it and serve up something special with this superb smoker barbecue. Intensify flavours and plate up tender results that are sure to impress guests. Achieve impressive results with this unique barrel barbecue for an authentic smoky taste.
The Texas Outdoor 4 Burner BBQ Kitchen
WAS £649.97 | NOW £429.97 | SAVE £220.00
When it comes to barbecuing and eating outdoors, you want everything as close to hand as possible. That's what makes the Texas Outdoor Barbecue Kitchen ideal. By giving you everything you need to prepare, cook and even wash up afterwards, you can spend more time in the garden and less time cooped up in the kitchen.
THE AMAZING WORLD OF ANIMALS… by Author Moira Butterfield! (£12.99) Meet the world's most amazing animals & press-out pages into wildlife works of art! Part of the Paperscapes Series! Fresh For Spring Arrivals!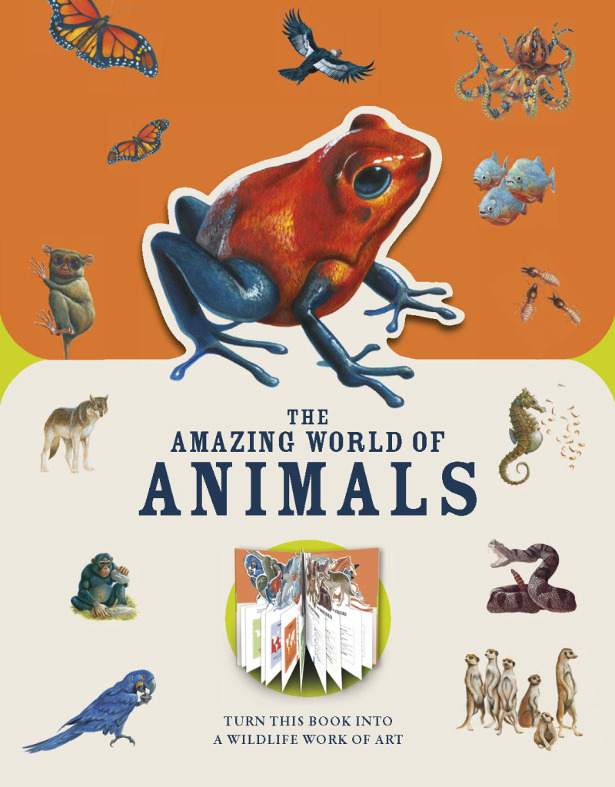 FACEBOOK | TWITTER | INSTAGRAM | YOUTUBE
Meet the world's most amazing animals in this beautifully illustrated book with press-out diecut pages which turns into a wildlife work of art.
The Amazing World of Animals takes a look at fascinating animals from around the world. The unique diecut format lets them leap off the page, forming a parade of the biggest, strangest, weirdest and most fascinating creatures from land and sea. From emperor penguins to the giant squid, mobs of meerkats to slow-moving sloths, there's a new animal to meet with every turn of the page. Each animal is presented with information about their appearance, characteristics, key facts and their conservation status.
See inside!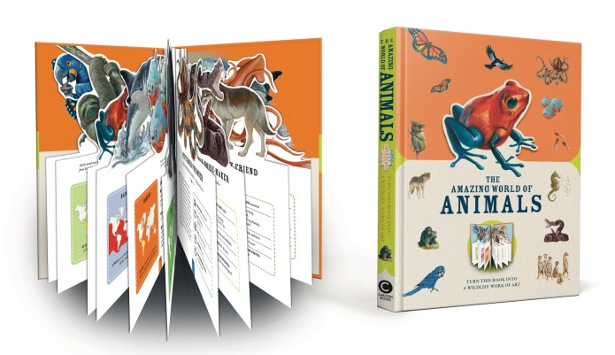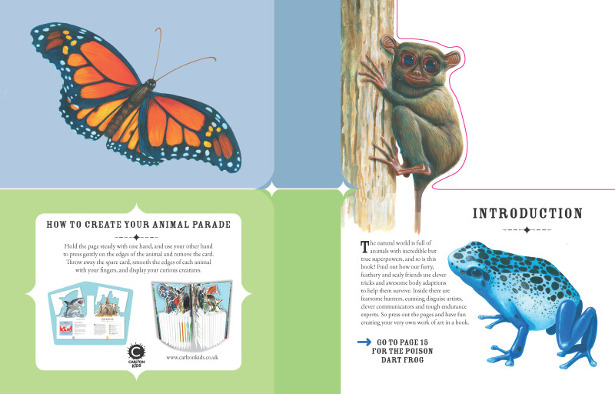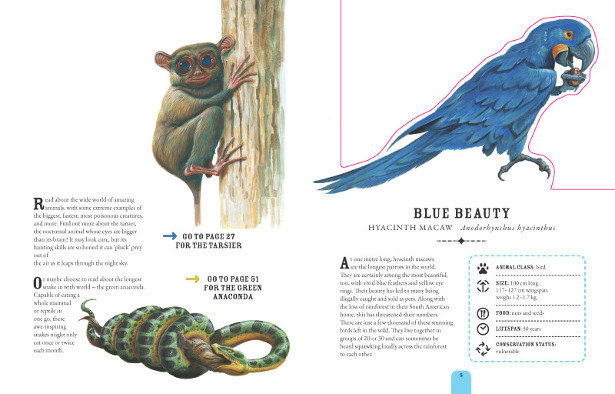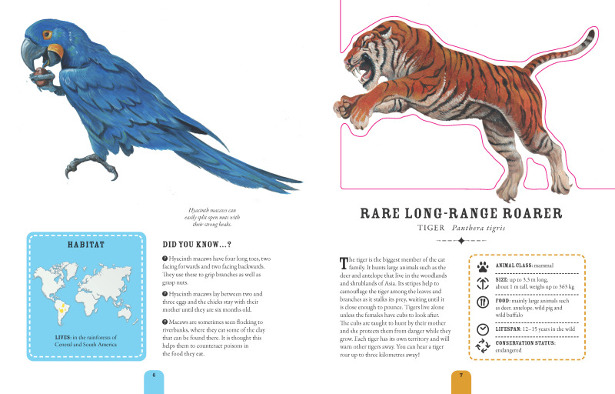 THE FEARSOME WORLD OF DINOSAURS (£12.99) turn This Book Into A Prehistoric Work Of Art… for The Mum Who Adores Natural History!
Part of the PAPERSCAPES series!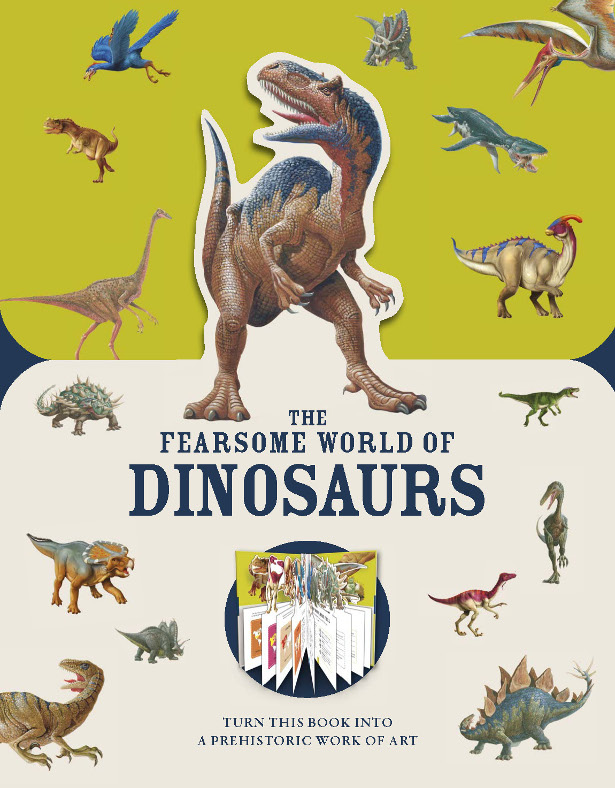 FACEBOOK | TWITTER | INSTAGRAM | YOUTUBE
Meet the world's most amazing dinosaurs in this strikingly illustrated book with press-out diecut pages which reveal a parade of prehistoric predators.
The Fearsome World of Dinosaurs takes a look at some of these prehistoric beasts. The unique diecut format lets the dinos leap off the page, forming a parade of the biggest, boldest and most fascinating of these incredible creatures from the past. Each dinosaur is presented with information about their appearance, characteristics, key facts and the meaning behind their names. From gigantic herbivores to armour-plated tanks, there's a new dinosaur to meet with every turn of the page.
See inside!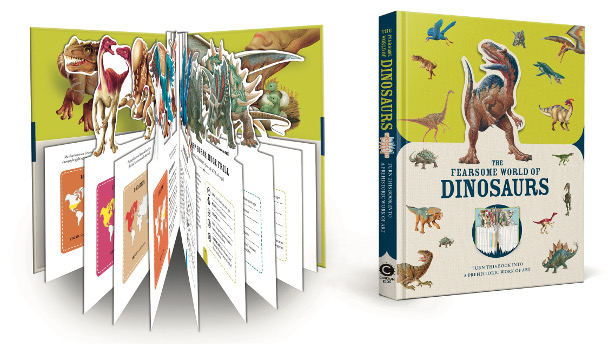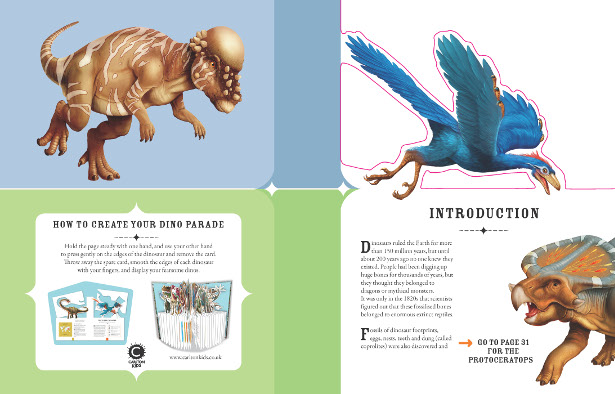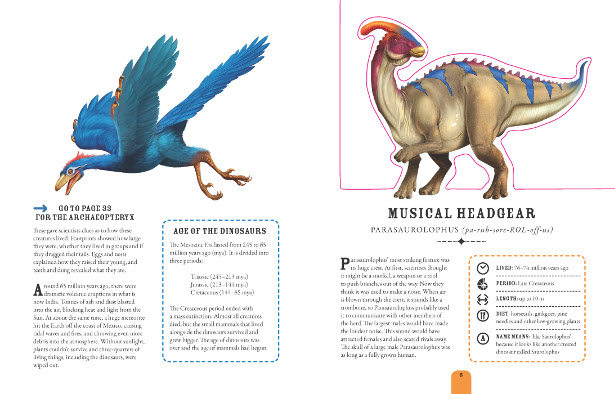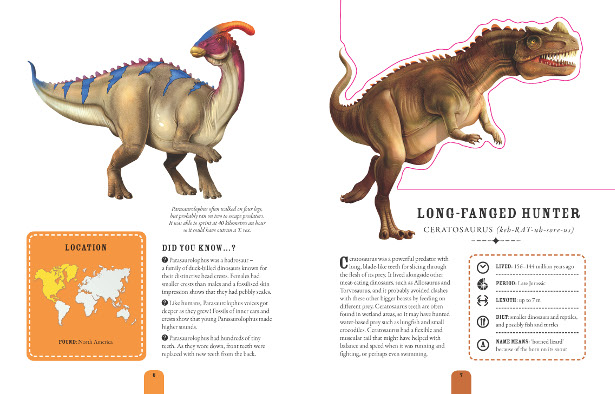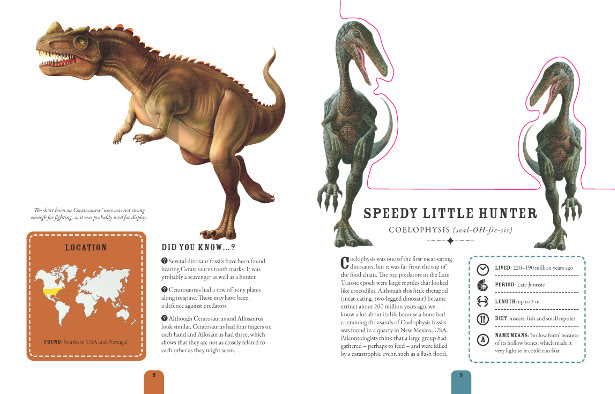 Maximuscle Launch New and Improved Protein Milk Ready to Drink Range
MAY 2019: Maximuscle have released a new and improved formula to their iconic range of sports nutrition products; Maximuscle Protein Milk RTDs, a great tasting source of protein that you can just grab and go.
The new drinks are high in protein (25g), low in fat, no added sugar, 201 calories, and contain no artificial colours, flavours, thickeners.
The protein boosting Protein Milk comes in four new and improved flavours; chocolate, strawberry, banoffee and salted caramel, all of which deliver fitness-enhancing, nutritional benefits.
They have been developed by Maximuscle's in-house nutritionists using a superior, high quality milk protein blend containing skimmed milk, whey protein and casein, to aid in the development of muscle tone.
Perfect as a portable and nutritious way to support an active routine, the new drinks fit into busy lifestyles and are a welcome alternative to protein shakes and snacks that are less convenient and easy to consume.
Ideal to consume on the go, in the gym or in the office; these versatile milk shakes are a delicious way to keep nutritionally loaded throughout the week.
The new Maximuscle Protein Milks deliver all the protein and nutrients of a traditional protein shake, with the added benefits of an enhanced taste, the convenience of no preparation, and the addition of essential amino acids.
New product details:
A 330ml serving of high-quality protein (25g), ideal for on-the-go or as a snack between meals
Expertly formulated and nutritionally balanced to support your fitness goals
4 irresistible flavours; chocolate, strawberry, banoffee and salted caramel
No artificial colours, flavours, thickeners
The full range is available in all good stores and online at www.maximuscle.com RRP £2.50 per bottle, and £15.00 for a pack of 6
The ready to drink Protein Milks form part of Maximuscle's impressive new product range and their new approach to nutritional products, which includes protein bars, pre-workout, natural bars and protein dippers, as well as the stalwart protein shakes like Cyclone, Promax and the Raw Max range.
Maximuscle ambassador and England Midfielder, Jordan Henderson said: "The Protein Milk RTDs are perfect for when you're short on time; when I'm busy I can just grab a bottle and be on my way! The flavours are delicious and provide all I need to stay at the top of my game throughout the day."
The Protein Milk range is approved by Informed-Sport and has been screened for banned substances, meaning they are 100% safe for consumption by professional, competing athletes.
PAPERSCAPES: THE INCREDIBLE WORLD OF BUGS Author Melanie Hibbert
FACEBOOK | TWITTER | INSTAGRAM | YOUTUBE
Meet the world's most incredible insects in this beautifully illustrated book with press-out die-cut pages which reveal a parade of creepy-crawlies.
The Incredible World of Bugs takes a look at the fascinating world of minibeasts. The unique diecut format lets the bugs leap off the page, forming a parade of the biggest, boldest, most fascinating and gruesome members of the insect world. Each bug is presented with information about their appearance, characteristics, key facts and their danger levels. From blood-sucking ticks to venom-squirting beetles, there's a new beast to meet with every turn of the page.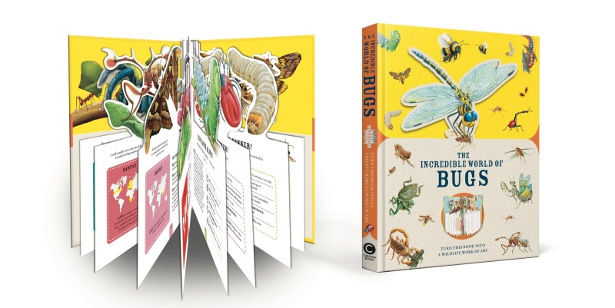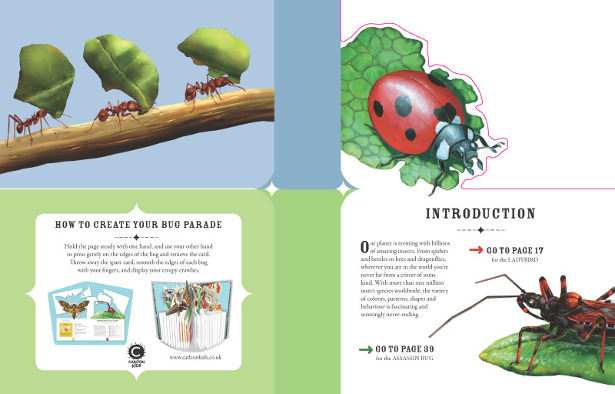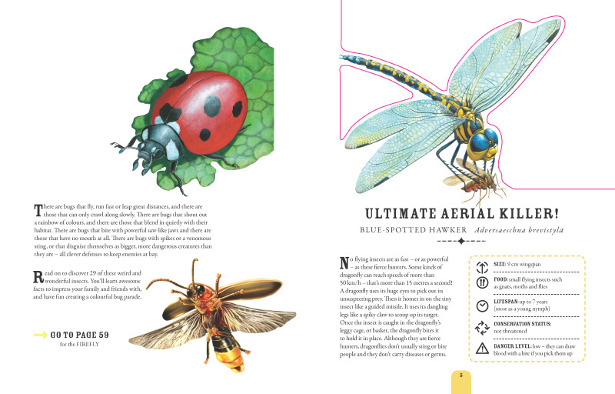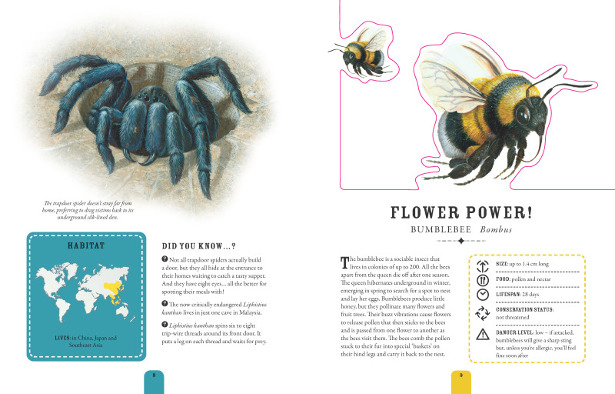 Dr Will's no refined sugar condiments Tomato Ketchup, Beetroot Ketchup and BBQ Sauce. www.dr-wills.com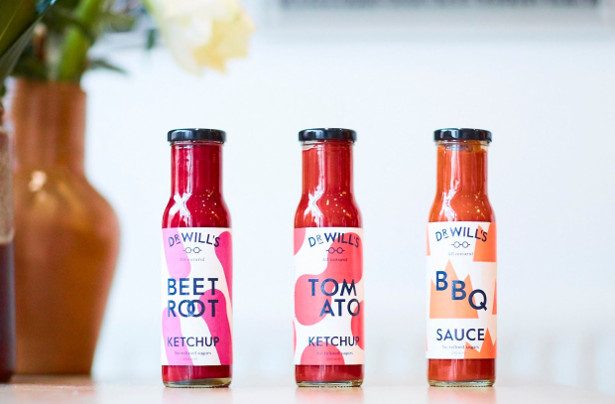 FACEBOOK | TWITTER | INSTAGRAM
Appalled by the huge amount of hidden sugars in Britain's favourite sauces, a Doctor and restaurant owner team spent over a year developing delicious healthy alternatives.
Dr Will's have a range of all natural condiments. The ketchups: Tomato Ketchup and Beetroot Ketchup, and the BBQ Sauce are free from refined sugar and sweetened naturally using two dates per bottle. Dr Will's condiments are vegan and gluten free, and contain nothing artificial ever.
Hidden sugars are now struggling to remain hidden, with increased media coverage highlighting the problem and consumers becoming increasingly aware of the dangers of too much sugar. The World Health Organisation now advises adults to consume a maximum of 25g, or six teaspoons, per day.
Shocked that a decent dollop of normal ketchup contains around two teaspoons of sugar – a third of the daily maximum advised by the World Health Organisation – the founders decided to develop a new range of sauces themselves. Dr Will's, with no added sugars, no sweeteners, no preservatives and nothing artificial, was born.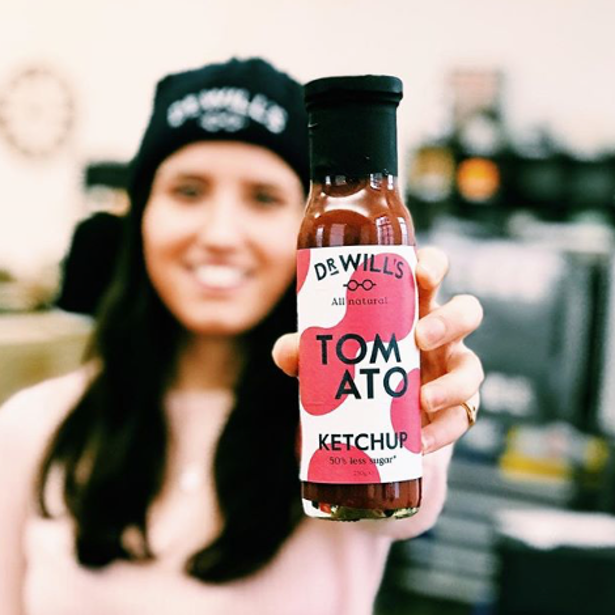 Tomato Ketchup: ​An all natural, vibrant and fruity tomato ketchup, which contains only naturally occurring sugars and doesn't compromise on flavour.
Beetroot Ketchup: ​An all natural, tangy and earthy beetroot ketchup. All the sweetness comes from juicy tomatoes, gooey dates and perfectly ripe beetroots.
BBQ Sauce: ​An all natural, smokey and moreish BBQ Sauce, made with red peppers, naturally smoked water and never any refined sugar!
Stockist: ​Ocado, Amazon and the Dr Will's website.
RRP: ​£3.50 per bottle.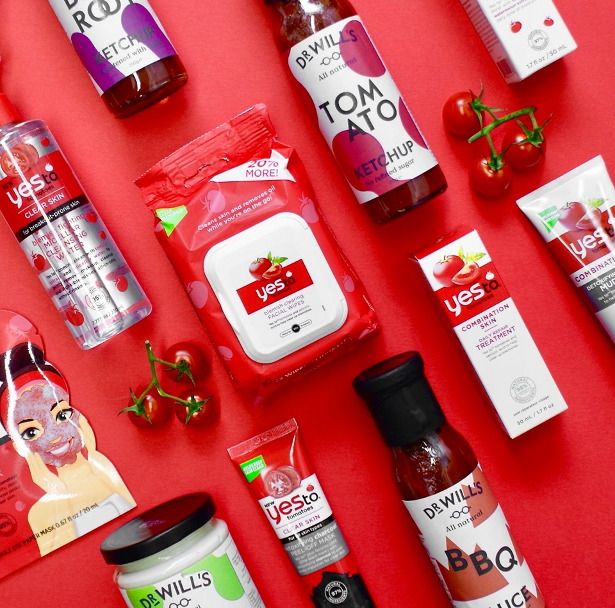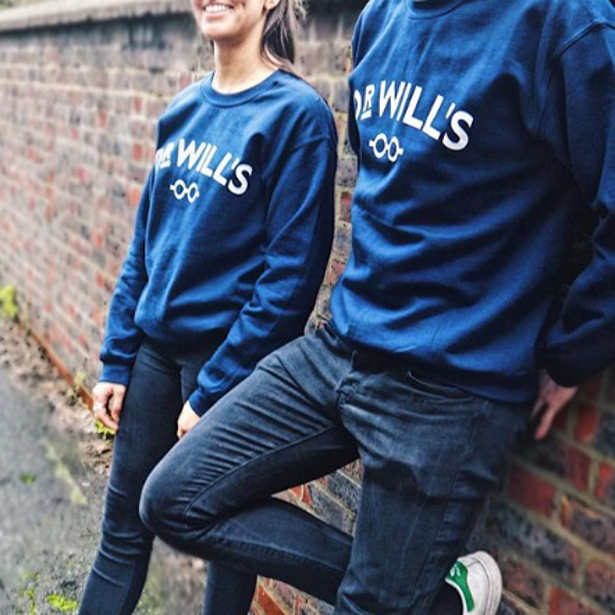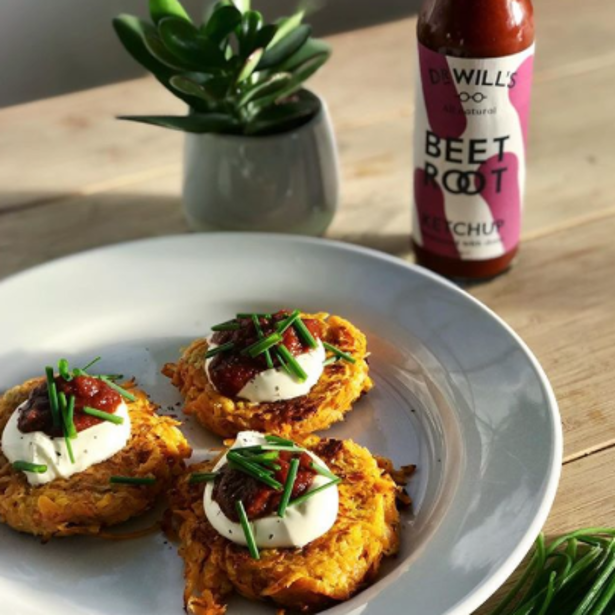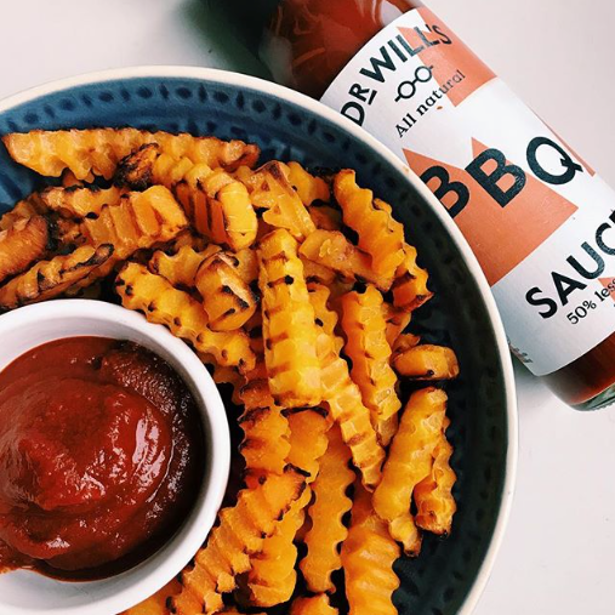 CRL Quartz Calacatta creates perfect symmetry between style and function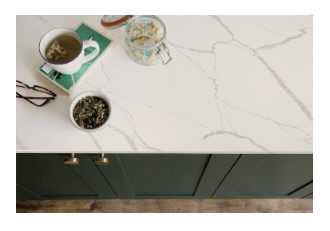 Ideal to turn a kitchen island or splashback into a design statement, CRL Quartz Calacatta teams a marble-inspired design with high durability to meet the demands of modern living.
Calacatta is the latest surface to join the CRL Quartz range from CRL Stone. It looks just like the on-demand eponym marble while being stain, scratch and heat resistant, like the complete CRL Quartz range. It is also non-porous and doesn't require to be sealed or cleaned with special products to keep it looking as good as new, making it ideal for busy environment such as the kitchen and the bathroom.
CRL Quartz Calacatta can be teamed with virtually any other material, colour and finish and it will work in complete harmony, while adding a luxurious, high-end look to whichever room it is chosen for.
CRL Quartz surfaces prices start from £250-£450 per square metre.
Feeding On The Go
Created for parents that need an ultra-portable space-saving alternative to the bulky high chair, it's the reversible Pocket Chair from Baby To Love. Suitable for toddlers that can sit up, aged 6-36 months, and up to 33 lbs. The three-point harness, belt and straps secures your little one onto the chair, without interfering with his or her free flow.
Other than regular feeding, the Pocket Chair also makes the perfect solution to any travel plans, dining at restaurants, reading books or doctors' appointments. Easy to carry and use on-the-go, what's more the Pocket Chair folds into itself like a sock to form a small travel bag, to fit snugly in your own bag.
Super parent-friendly and easy to use, installing the Baby To Love Pocket Chair only takes a matter seconds. Place its sleeve (pocket) onto an adult chair, securing its harness to the chair's seat. Then to use, place your little one into the chair and connect the straps through 1 of the 3 waist band loop holes, to the chair's back. Meanwhile the addition of 1 inch padding to the Pocket Chair's back and bottom ensures your child is of extreme comfort while eating.
With it's 2-in-1 reversible design you can easily make use both sides of this Pocket Chair, offering a different pattern of the same colour. Perfect for those super busy days when there's not even time to put on a wash. The Pocket Chair comes in 4 different colour/pattern combinations including; denim, pink hearts, white stars and multi coloured lines.
For over 10 years Baby To Love have specialised in creation of original, innovative and trend led baby products, to provide a helpful hand throughout every moment of your baby's life. Designed and developed in France Baby To Love are committed to the quality and safety of their products, to achieve only the best results.
The Portable Pocket Chair is available to buy online for £23.95 from BabyToLove.
BOOK! BLACK SABBATH & OZZY OSBOURNE by Carol Clerk & Paul Elliott. (www.carltonbooks.co.uk)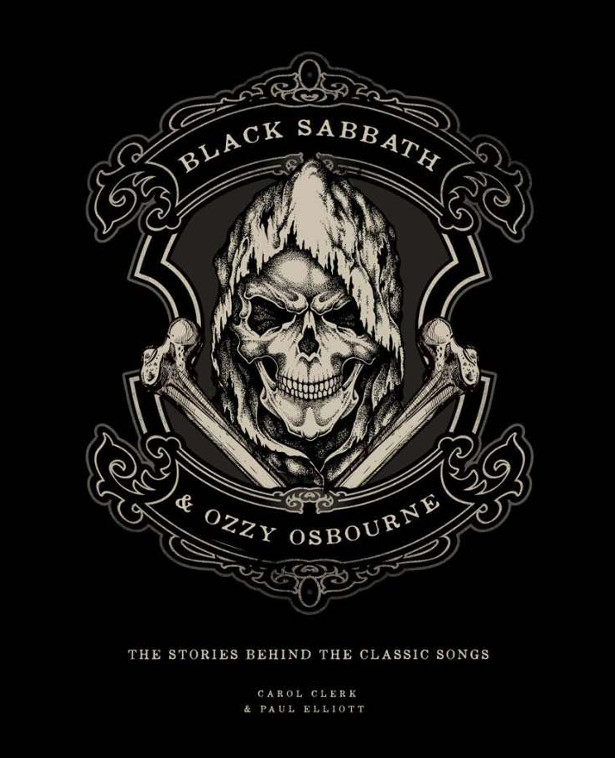 FACEBOOK | TWITTER | INSTAGRAM | YOUTUBE
Immerse yourself in the glorious story of Black Sabbath with the stories of their classic songs, in one beautifully illustrated volume.
This celebration of 50 years of Sabbath includes rare-on-the-page memorabilia throughout the book as it tells the story of the band and all their classic songs, as well as the hugely popular hits from Ozzy as a solo artist.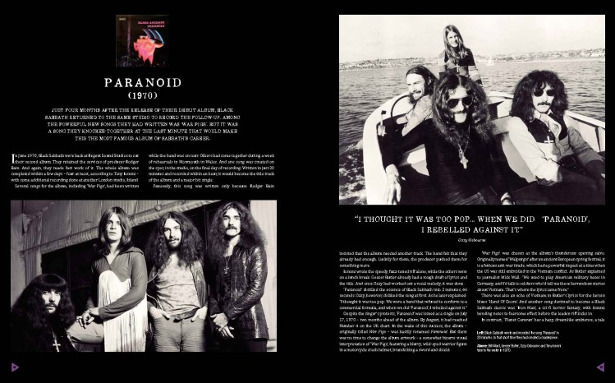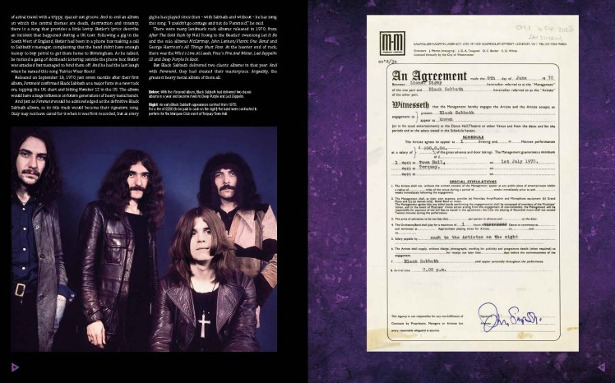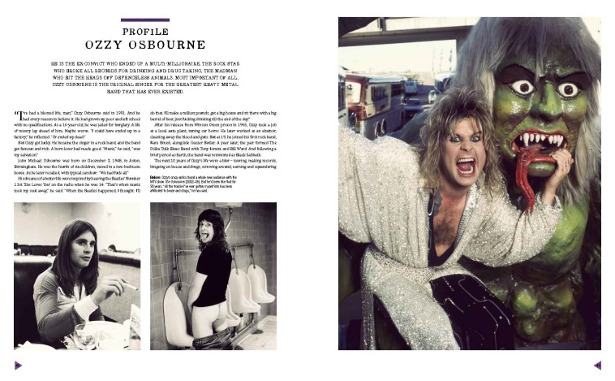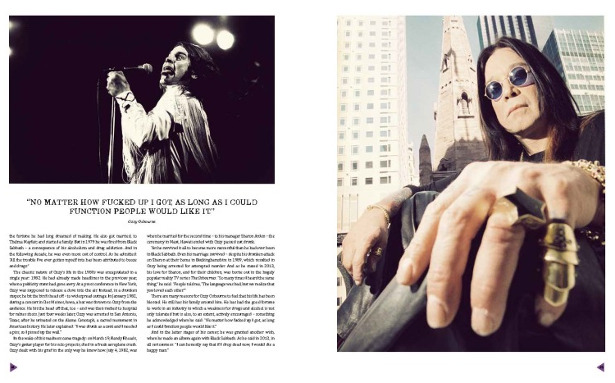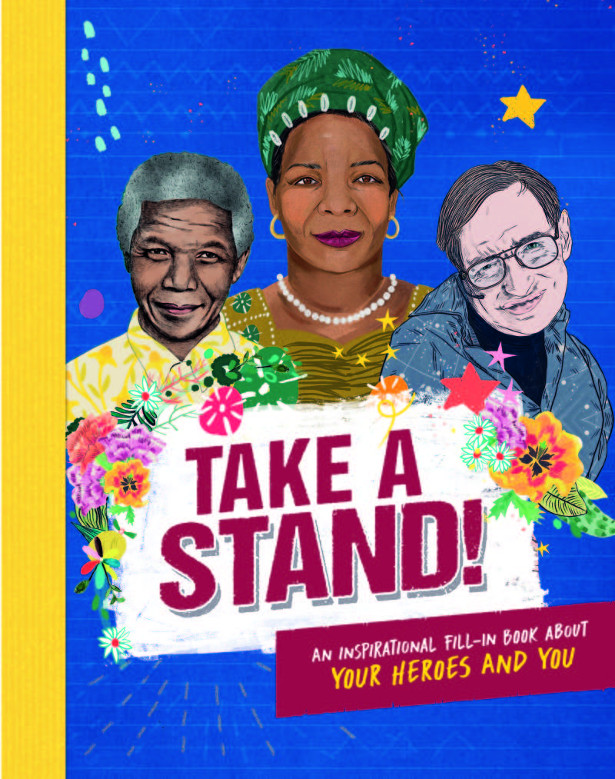 FACEBOOK | TWITTER | INSTAGRAM | YOUTUBE
This gloriously illustrated keepsake book will help young modern rebels find their inner hero. With quotes and stories from everyone from Abraham Lincoln to JK Rowling, Take A Stand is a fantastic collection of inspiration and activities. Readers can find out what heroes like Stephen Hawking, Martin Luther King Jr. and Muhammad Ali would do in a range of challenging everyday situations featuring peer pressure, bullying, status anxiety, schoolwork and more. With life stories, quotes and advice from emancipated heroes, this is a liberating book to empower readers everywhere.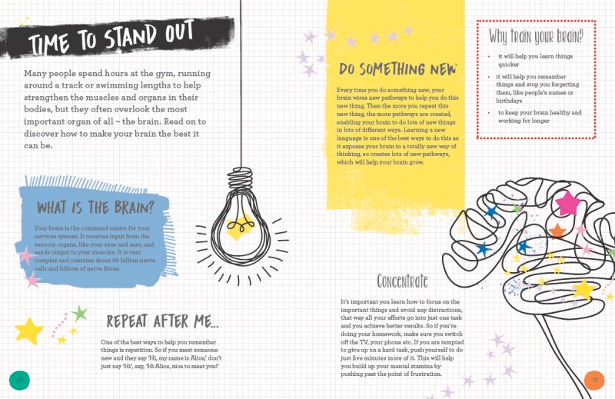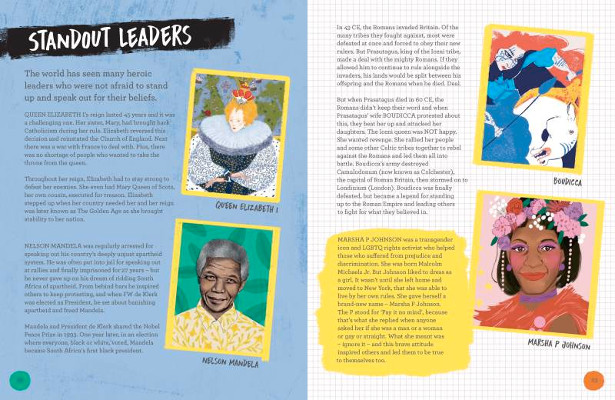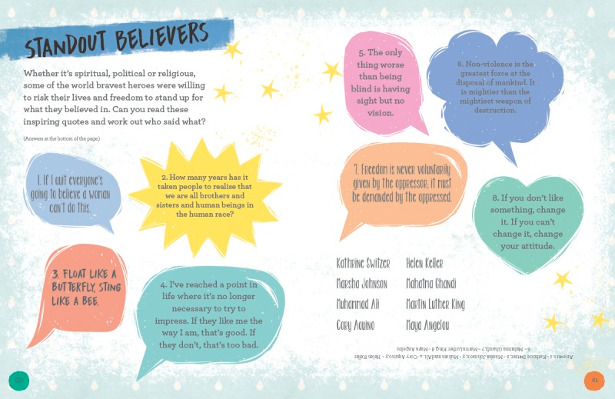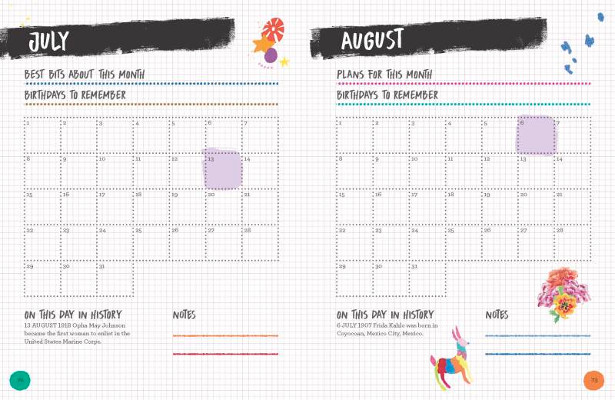 THE ULTIMATE POKÉMON TRAINER'S GUIDE by Ned Hartley (www.carltonbooks.co.uk)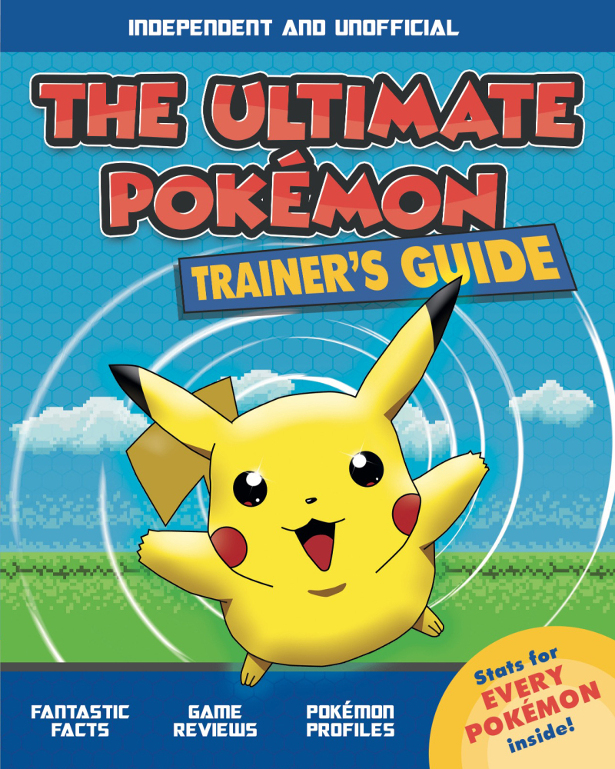 FACEBOOK | TWITTER | INSTAGRAM | YOUTUBE
Welcome to the ultimate unofficial guide for every Pokémon trainer! The Ultimate Pokémon Trainer's Guide is filled to the brim with Pokémon reviews, facts, stats and tips. All the top Pokémon games are reviewed, from Pokémon Go to 3DS classics like Pokémon Ultra Sun and Moon, to the latest Switch titles like Pokémon: Let's Go, Pickachu! and Pokémon: Let's Go, Eevee! There's also a cool look at the wider world of Pokémon, from toys to card games to upcoming movies. There are entries on every single 800+ Pokémon, including strengths, weaknesses and combat stats.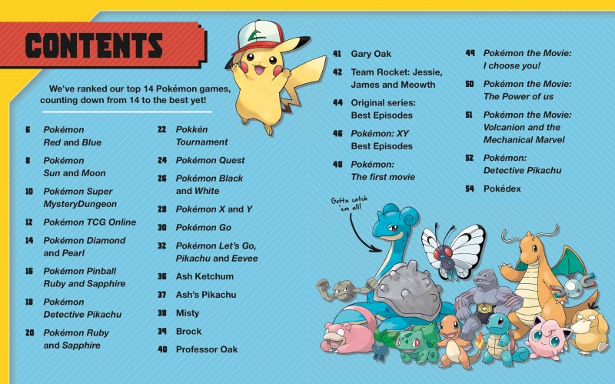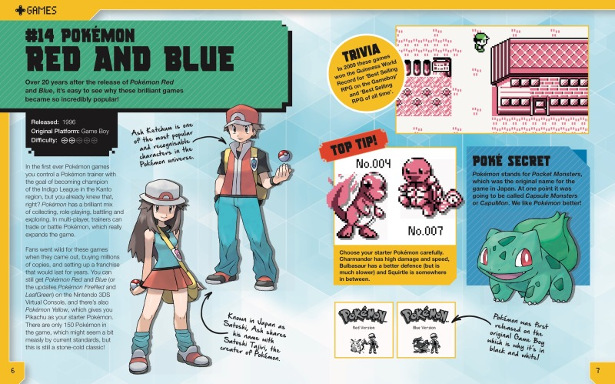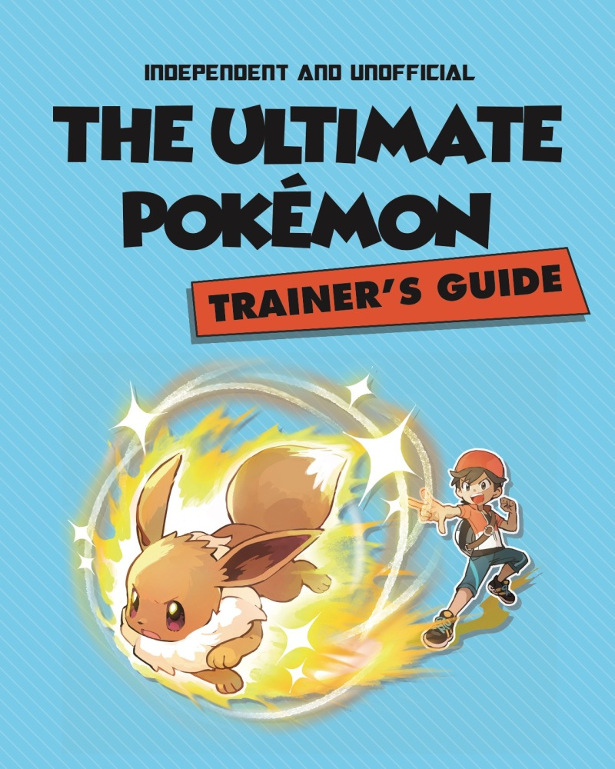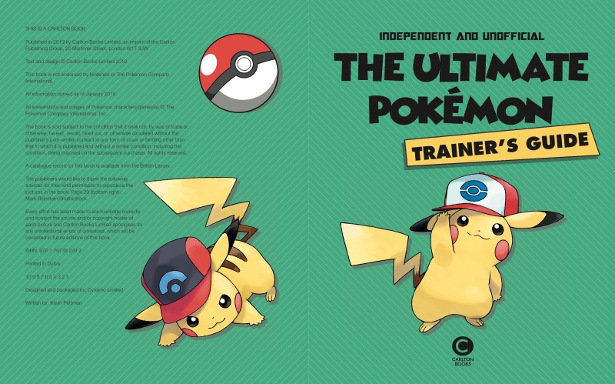 JBL In-ear Wireless Headphones
£35 RRP, available on AO.com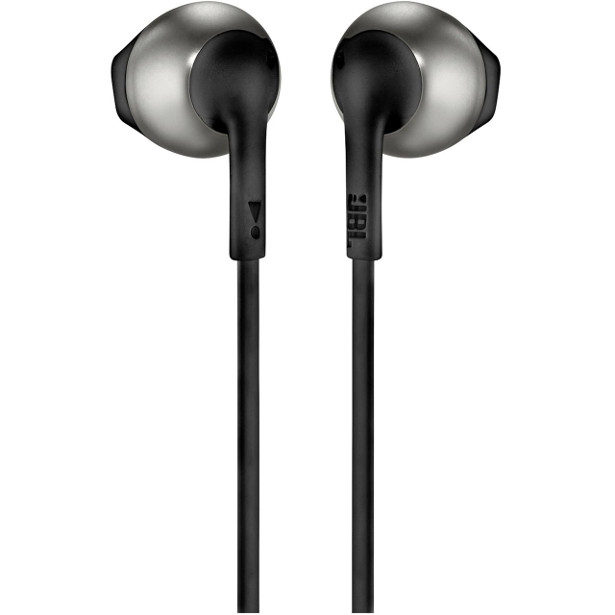 Key features:
In-ear headphones – compact & great for use on-the-go
6 hours of battery life and fully charges in 2 hours
Microphone and controls make it easy to take calls
JBL Pure Bass delivers deep, punchy bass
Designed with comfort in mind
5 must-have white trainers for your spring/summer rotation
By George Sullivan, CEO, The Sole Supplier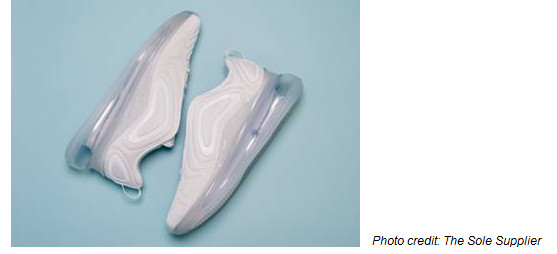 If the past few years have proved anything, sneakers are a style staple. With summer just around the corner, it's the perfect time freshen up your rotation with a new pair of white trainers.
As the most versatile colourway, a pair of white kicks can be paired with any outfit, day or night. Pro sneakerhead George Sullivan, CEO of The Sole Supplier rounds up the best white trainers for your spring/summer rotation.
Eco-conscious
If you're looking for clean lines and clean credentials, the Nike Air Max 720 is the pair for you. Arguably Nike's most ethically-aware silhouette, this sneaker is created from 70 percent production waste. It also boasts the largest Air Unit on any Air Max sneaker, for that added spring to your step.
Available in an effortlessly stylish metallic white colourway, the Air Max 720 has dropped just in time for the warmer season.
Photo credit: The Sole Supplier
A new icon
Keeping it simple, clean and premium, the CdG Play x Converse is one of the most sought-after sneakers of the moment. With the classic comfort of the Converse All-Star, this new release features an instantly recognisable bug-eyed CdG mascot peaking above the rubber sole, contrasting against the vintage milk canvas upper.
An icon in its own right, this shoe is the ultimate spring/summer trainer but don't leave it too long; it's a limited release which is bound to go fast.
Walking on air
If you prefer a chunkier silhouette without sacrificing lightness and comfort, try the Nike Air Max 97. The AM97 colourway is perfect for spring/summer, in bright white with bold accents of orange.
Combining some of Nike's classic running features with a clean and contemporary design, the Air Max 97 is made with a mixed leather and mesh upper with signature 'Tape' overlays for support and a visible air sole unit giving both comfort and impact protection.
Colour pop
Another instant classic from the Swoosh, the Nike Air Force 1 has dropped in Sail Red with fresh design details for an updated spring/summer look.
Its low-cut collar provides a comfortable fit around the ankle, while bold colour-blocking delivers a striking visual. A must cop this season.
Old School
Understated yet unique, the SC Premiere encompasses seventy years of adidas history. Combining classical features with the chunkier midsoles of today, adidas opts for an ultra-clean white hue to release this court-inspired muted silhouette, while nubuck overlays add extra detailing.
Simple yet striking, this is an old school classic with a modern minimalist twist.
THE HISTORY OF CULTS by Robert Schroëder >> www.carltonbooks.co.uk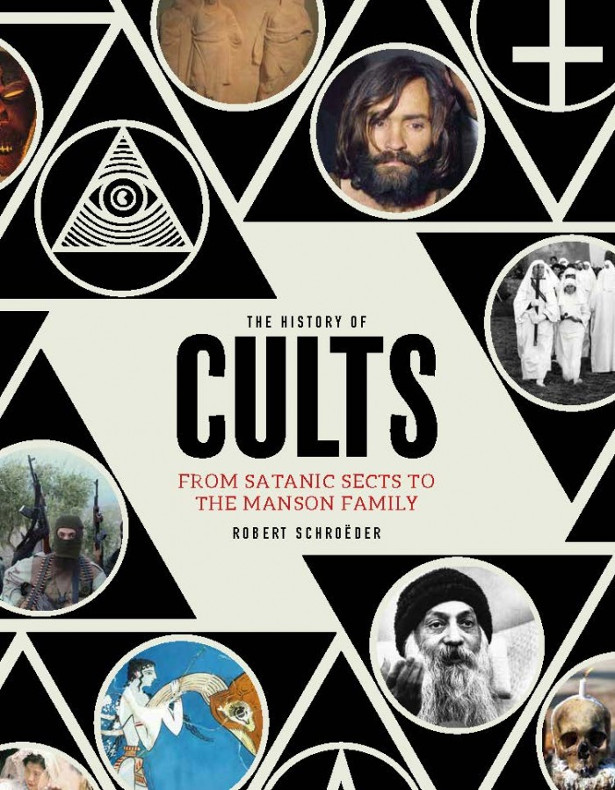 FACEBOOK | TWITTER | INSTAGRAM | YOUTUBE
In The History of Cults, Robert Schroëder examines movements of the twentieth and twenty-first century in a historical and cultural context, tracing their existence back to the earliest days of mankind. Investigating the essence of their continued appeal with reference to the experiences of ex-members, along with profiles of their often enigmatic creators and leaders, he provides a compelling and sometimes disturbing insight into these mysterious organizations, be they modern or ancient. More than 50 cults, movements, cult leaders, sects and religions of the modern and ancient world are explained and explored.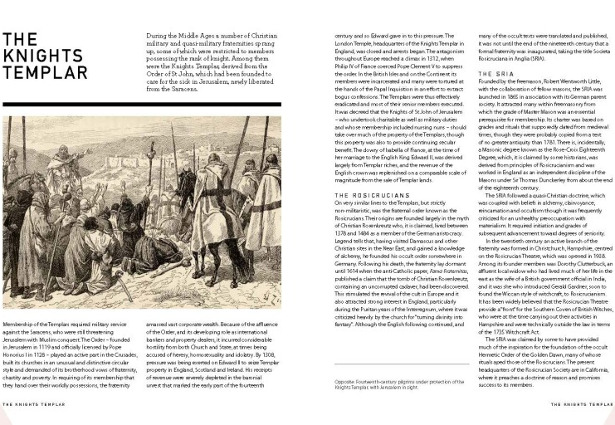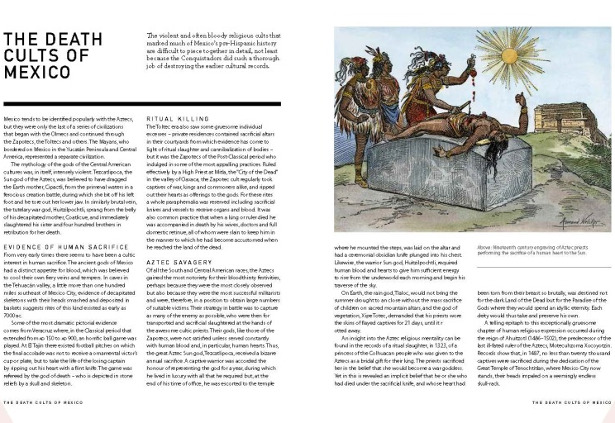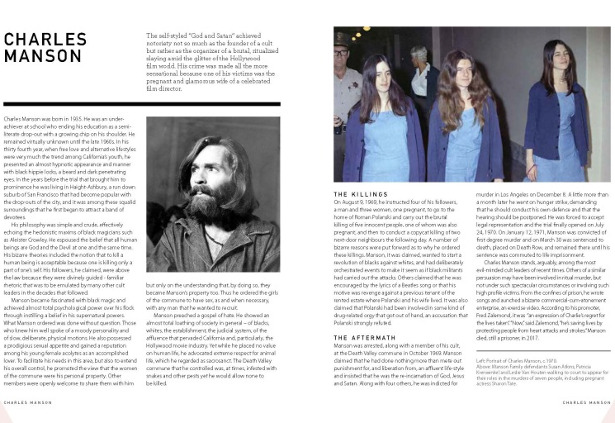 FACEBOOK | TWITTER | INSTAGRAM | YOUTUBE
In May 2019, audiences are invited to discover the fantastical story of Sir Elton John's life, from his years as a prodigy at the Royal Academy of Music, to a global superstar, through his influential and enduring partnership with his songwriting collaborator Bernie Taupin.
Rocketman, an epic musical fantasy from Paramount Pictures, Marv Studios and Rocket Pictures, stars Taron Egerton who plays Elton John, Jamie Bell (Bernie Taupin), Richard Madden (John Reid) and Bryce Dallas Howard (Sheila Eileen).
Rocketman is written by Lee Hall (Billy Elliot, War Horse) and directed by Dexter Fletcher (Eddie the Eagle).
This is the official book of the movie and features on-set and behind-the-scenes photos, quotes and more.
50Years of Glastonbury | 9781787392649
Author: MalcolmCroft
Hardback | £25.00 |Published: May 2019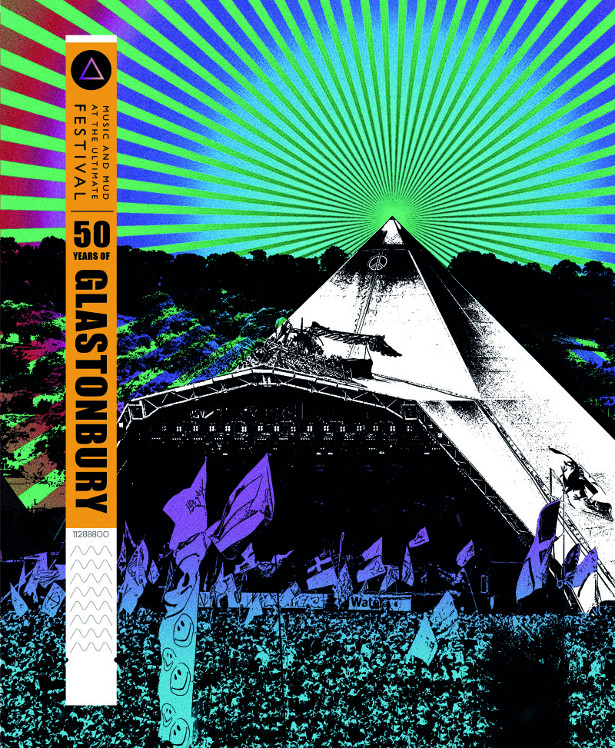 FACEBOOK | TWITTER | INSTAGRAM | YOUTUBE
50 Years of Glastonbury celebrates the mud and mayhem that makes the festival one of the most popular musical events in the world, for fans and for artists, alike. Packed within incredible photographs and stories of the act sand attendees who have made Glastonbury a phenomenon, this is a visual feast showing line-ups from each festival and outstanding photographs of headliners and cult acts from the festival's extraordinary history. With forewords by the first headline artist booked – Sir Ray Davies – and John Peel's son, Tom Ravenscroft.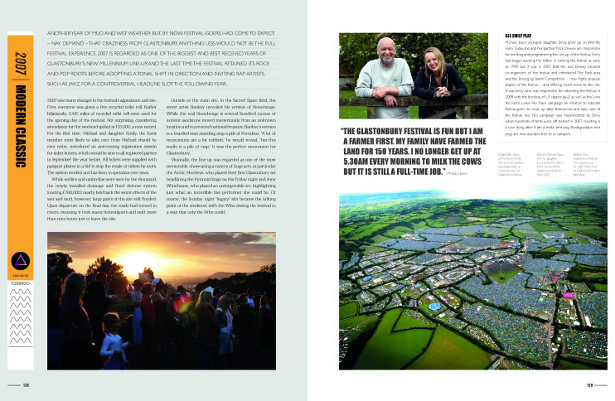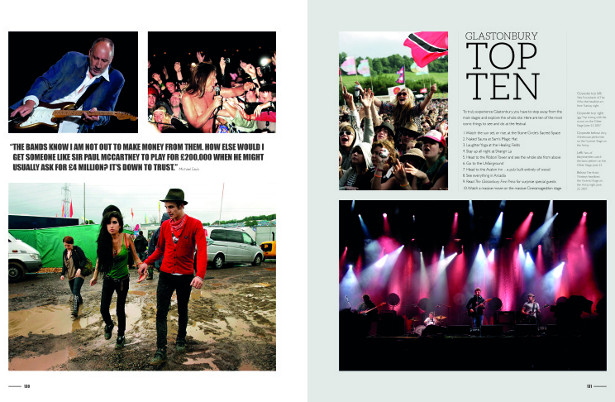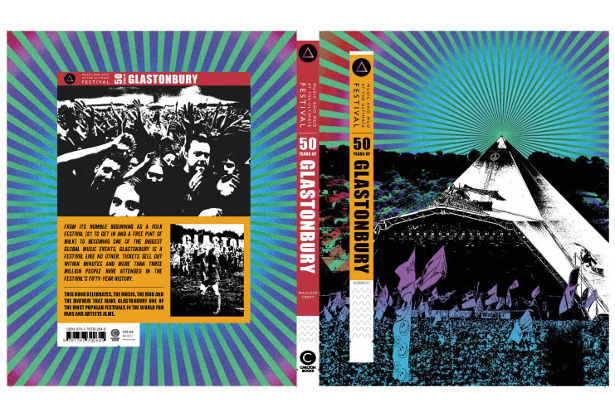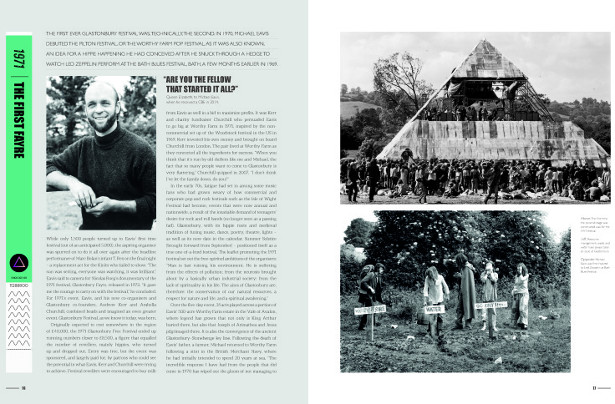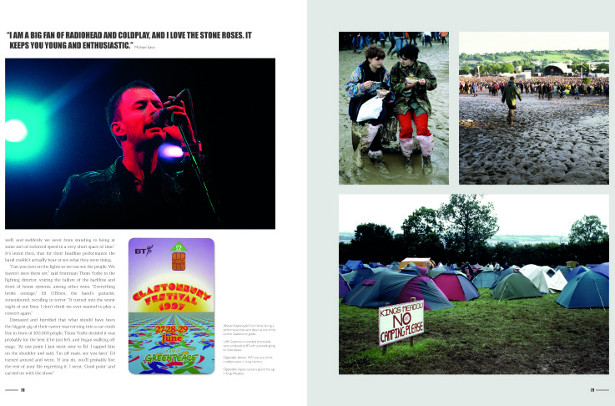 RAISING OCEAN AWARENESS! Wonders of The Ocean jewelry line (earrings set for ocean awareness) in June. Wonder Spark Jewelery Beach Look Segment welcoming Summer and sharing ocean jewelries!
www.promo.wondersparkjewelry.com/ocean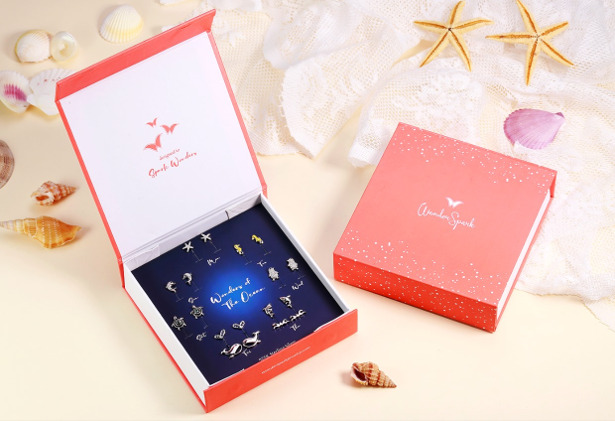 The '7 Wonders of The Ocean' earrings set, featuring 7 vulnerable/endangered species, is not just pretty earrings. They are made to raise awareness to protect our beautiful oceans. You can get more info on their pre-launch page here: promo.wondersparkjewelry.com/ocean. This set is valued at $125 and they are currently in touch with charity to work out their donation goal.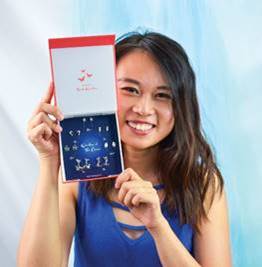 Raising ocean awareness is the ultimate goal after all of this segment and we care most at InTouch Rugby about starfish because they are so soft and do not have protection from many predators so that they have survived to now just shows how abundant our oceans are and yet now they are suffering!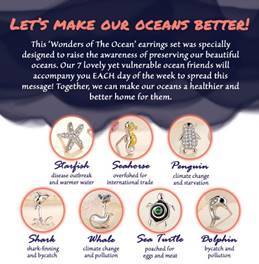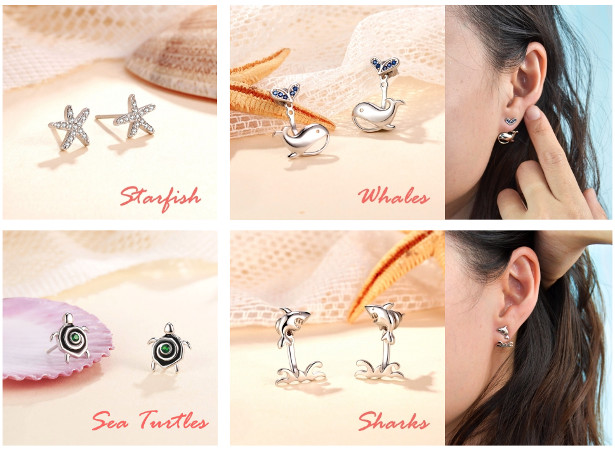 Strike Gold!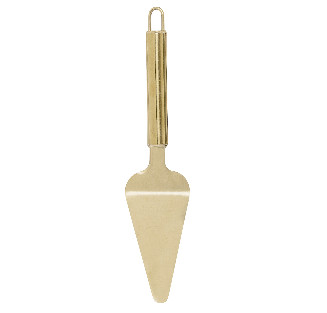 Bring some style to your party, with this simple, elegant, gold cake server, from Royal Opera House shop.
Whether used to cut the first slice of your dessert, birthday cake or maybe even wedding cake,
this cake server is sure to be as swoon-worthy as the cake itself!
Gold Cake Server – £8 – Royal Opera House Shop – shop.roh.org.uk .jpg
Gold Cake Server – £8
Royal Opera House shop – shop.roh.org.uk
UK/India Co-Production 'Jungle Cry' Unveils Official Film Trailer and Poster
During 2019 Cannes Film Festival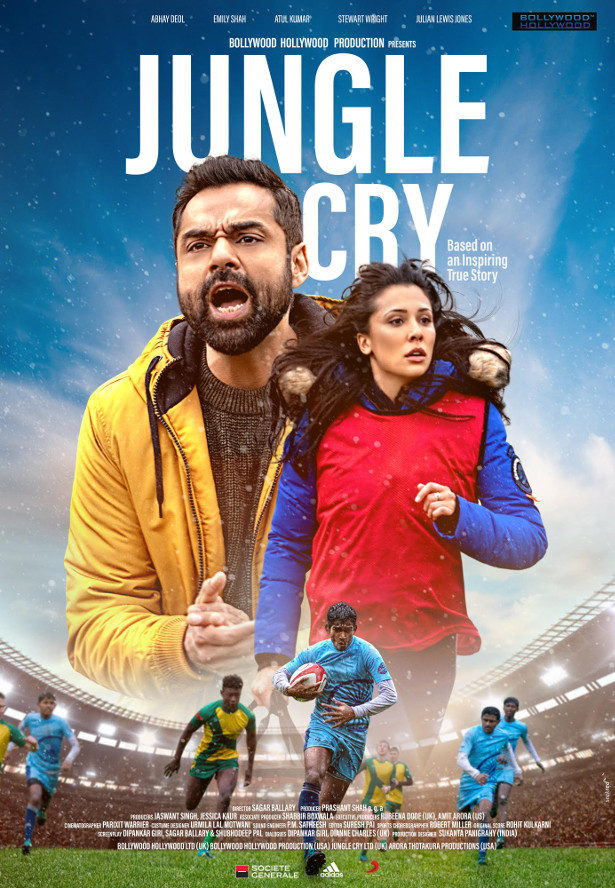 Los Angeles, May 28, 2019 – The highly anticipated sports biopic Jungle Cry starring Abhay Deol, Emily Shah, Atul Kumar, Stewart Wright and Julian Lewis Jones, unveiled its official trailer and poster at several special events during the 72nd Festival de Cannes.
Based on the lives of 12 underprivileged children from the Kalinga Institute of Social Sciences in Orissa, Jungle Cry follows their triumphant journey to the International Junior Rugby Tournament held in London in 2007.
Official Trailer: www.youtube.com/watch?v=L8YiT3RH7qo&t=79s
Directed by Sagar Ballary, the film is produced under Bollywood Hollywood Production, producers Prashant Shah and Jaswant Singh, and associate producer Shabbir Boxwala. The film also features cameos by some of the top names in the sport, including world famous rugby referee Nigel Owens and Collin Charvis, former captain of the Wales National Rugby Union Team. The film's tournament scenes were shot at the legendary Parc y Scarlets Stadium in Wales.
Jungle Cry's original soundtrack and music will be distributed worldwide by Sony Music. Brand partnerships were also recently announced with adidas and Société Générale, both longtime supporters of the sport. The film's cast, director and producers also recently were invited to make a special presentation at The House of Lords in London.
Jungle Cry is scheduled to be screened in Tokyo, Japan at the Rugby World Cup 2019 and will be released this summer in India.
@junglecryofficial @sagarballary @emilyshahofficial @abhaydeol
cannes2019 #junglecry
Photos courtesy of Jungle Cry.
Club to hold free 'Rugby-Fit' sessions for all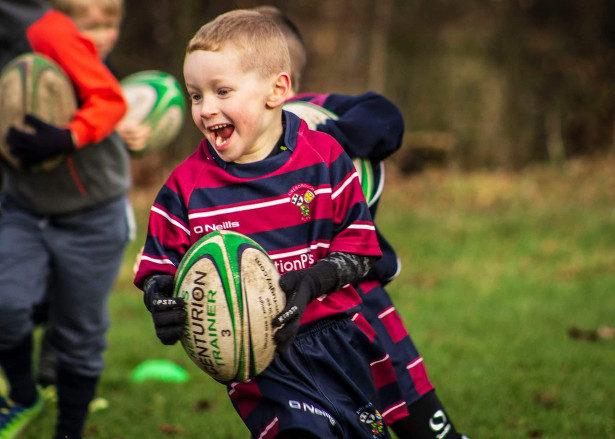 An amateur rugby club in Leeds is launching a brand-new inclusive sports session to encourage more of the community to get out and be active this summer.
Aireborough RUFC will host a series of free 'Rugby-Fit' sessions designed to allow children and adults of all ages to enjoy partaking in some light activity, whilst making friends and having fun.
Each session will include one hour of light rugby-related activity such as the popular 'touch and pass', followed by a social gathering in the clubhouse.
Aireborough RUFC are an RFU accredited rugby union football club who have been coaching and playing rugby since 1970. As part of their 2020 vision, they have been working hard to engage with the local community and challenge the issues that prevent sports participation.
Recognising the barriers that prevent many families from being as active as they would like, the club will hold 'Rugby-Fit' sessions free of charge, in the hope that more people will come along and join in.
Junior sponsorship manager Rob Rattray said "We are proud to be part of the Aireborough community and hope that as many people as possible take part in these sessions.
"All of our members are extremely welcoming, so whether you come alone, with friends or with family, you will be made to feel welcome."
Community development, communications and PR manager Gemma Birbeck added: "We have seen first hand the positive impact that sports participation can have on people and we want to make it more accessible so that others can feel the benefit too.
"Rugby-Fit will be a fun way for people to make connections, learn the basics of rugby and just get out and be active."
Commencing on Friday 7th June 2019, 'Rugby-fit' will be held weekly between 7 and 9pm at the club's home ground on Nunroyd Park, Yeadon.
BLOOM WITH PRIDE AS SERENATA FLOWERS LAUNCHES A RAINBOW BOUQUET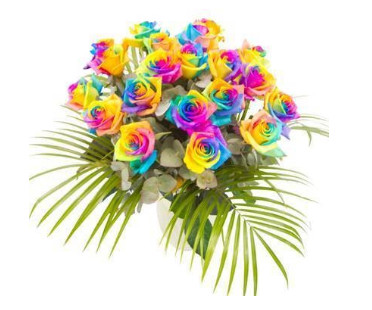 Stunning rainbow rose bouquet launches for Pride 2019 at SerenataFlowers.com
Free next day delivery on orders placed as late as 10pm, seven days a week
Pride is the perfect opportunity to treat a loved one or friend with a bouquet that celebrates the LGBT+ community. This summer express yourself with a burst of rainbow shades from the UK's biggest independent online florist, SerenataFlowers.com.
PRIDE BOUQUET
RRP: £44.99
Revel in love and diversity with this stunning rainbow rose Pride Bouquet from SerenataFlowers.com. Designed for a celebration of all thing's LGBT+, this eye-catching floral arrangement is bursting with joy and incorporates the pride rainbow in a luxury hand-arranged bouquet. The 20 rainbow roses are the star of the show with their striking colour pallet. They come interspersed with eucalyptus leaves and luscious green phoenix palm leaves frame the arrangement allowing the vivid colours in the roses to really pop. Love is love is love!
SerenataFlowers.com offers the best possible prices and provides a fast and convenient way to gift fresh flowers to family and friends, whatever the occasion, offering FREE next day delivery seven days a week. Customers can order as late as 10pm for next day delivery.
SerenataFlowers.com sells affordable fresh flowers and bouquets prepared by floral artists and hand-delivered by couriers in the UK. For more information, visit www.serenataflowers.com.
STAYCATION ESSENTIALS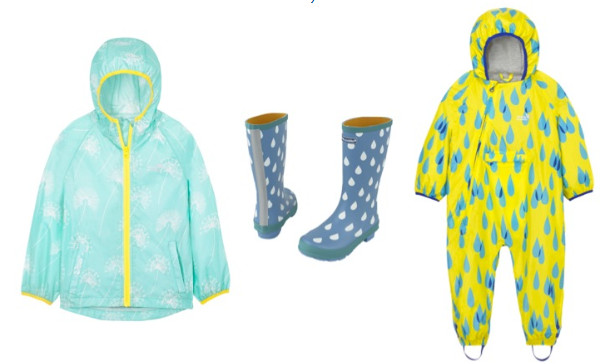 from Muddy Puddles
Puddlepac Jacket (Light Blue) – £24.95
Puddlestomper Wellies (Blue Drop) – £24.00
Puddlepac Lined All-In-One (Yellow Blue Drop) – £32.95
With glorious beaches, beautiful coastlines and cities, and unrivalled scenic countryside, who needs to jet off this summer?
However, packing for the unpredictable British weather can some times be a nightmare, but Muddy Puddles has you covered.
The gorgeously bold, bright and super-practical puddlepac jackets and all-in-one's are fully waterproof, lightweight and breathable – and made entirely from recycled fabric. Not forgetting a funky pair of wellies, to keep those little toes dry.
So, whether you're looking for a little countryside luxury, a bustling city escape or that down-with-nature camping trip, be sure to pack all the essential 'must-haves' for all weather!
www.muddypuddles.com
Temp Cover are a leading temporary insurance provider, specialising in temporary car insurance.
A recent move away from fully comprehensive car insurance has left a lot of drivers unaware that they are not in fact insured under their policy when driving another person's car as the 'driving other cars' extension has been removed from many policies (in Q1 of this year, 400+ vehicles were seized due to these changed conditions).
So while insurance may not be the obvious choice for this article, it could be really useful information to many of your readers off on holiday with friends / family this summer that they may well not be covered under their insurance policy. This is where Temp Cover can come in handy for people heading off on holiday, as it takes a coupe of minutes to set up and can insure for anything between 24 hours and 28 days.
With reflux typically affecting babies from 8 weeks old*, the babocush is being hailed by new-parents as a life saver!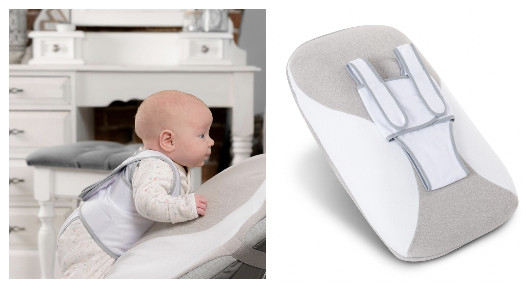 (Good to know as a certain, famous new baby nears the one month milestone!)
As nearly half of all babies suffer from reflux**, award-winning babocush – the comfort cushion that helps reduce the symptoms of colic and reflux – is being hailed as a miracle cure!
Through recreating the atmosphere in the womb with a heartbeat sound and gentle vibration, the babocush gently soothes colicky babies that need to be held upright, and gives parents the ability to get on with their day-to-day lives, with a content baby.
The babocush has many more benefits too for ALL babies!
With tummy time recommended as vital in a baby's daily routine, it helps prevent flat head syndrome and strengthens a baby's neck, back and trunk, as it is held in a very natural position, allowing their airways to relax and stay open as opposed to sitting slumped over in a bouncer or a car seat.
Kerry Nevins, inventor of the babocush – knows first-hand just how hard it can be to calm a colicky baby.
Struggling to pacify her second child, who suffered with bad reflux, whilst looking after her eldest, Kerry created the babocush from her kitchen table.
Kerry shares with us her top tips and advice on how to manage colic and reflux in babies.
• If your baby is affected by reflux, there are a series of indicators – spewing food, rejecting food, hiccupping a coughing more than usual, and some babies even suffer from ear infections.
• Positioning is key – feed your baby in an upright position, as this allows gravity to aid natural direction. Maintain this position for around 15 minutes to ensure food is further digested.
• Less food, more often. More light feeds make it easier for your baby to digest and lower the risk of spewing.
• Constant crying, resulting from reflux, places your baby under a lot of pressure – which no parent enjoys! The softness of the babocush, combined with the gentle heartbeat and vibration from within, will safely settle your baby, post or pre-feeding.
£139 – www.babocush.com
The Game Bag, the world's best stadium blanket, was designed by moms – for moms. The bag itself is a "step into bag" that encompases the lower two thirds of your body, protects you from all the elements at any outdoor event, and makes you the envy of all the other spectators!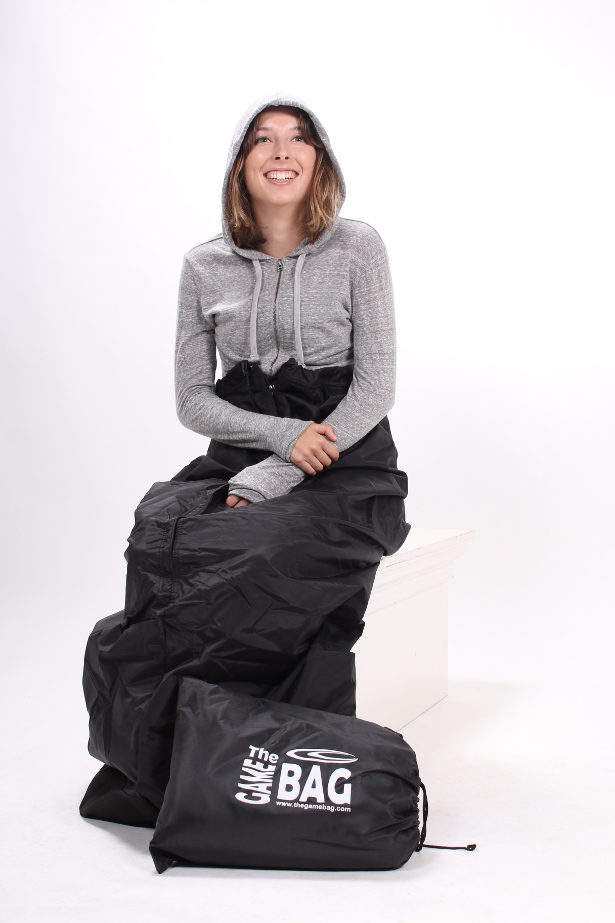 Developed years ago and brought back by popular demand, this patented and trademarked design does one thing – keeps you warm and dry when they need to be. The Game Bag is used by sports fans everywhere that are tired of being cold and wet at their favorite sporting events. It is used by campers and RV enthusiast around the campfire at night, used by hunters in that frigid tree-stand or duck blind and used by Mom and Dad every chance they get. Stay Warm, Stay Dry, Stay Outdoors!!
OUR STORY
Born from the cold aluminum bleachers during a frigid and windy spring baseball game in Southwest Oregon, The GameBag quickly found it's purpose among the faithful parental crowd. After decades of the traditional stadium blankets continuous failure to do it's one and only job, The GameBag is here to stay. With the spectator in mind, the basic structure of the bag itself, which includes a weather-proof exterior and a plush fleece interior, is tailored ideally for the outdoor sports fan. The main focus of the The GameBag founders was to create a solution to the never-ending issue parents faced every time their youth participated in an outdoor sporting event. The issue? It's always cold watching the game! The patented design of The GameBag allows the user to retain a good portion of their own body heat that would have normally been lost in the seasons cold environment. The GameBag allows Mom and Dad, Grandma and Grandpa, and sporting fans of all ages to experience the game like never before, Warm and Dry!
PLANT POWER: 16 PLANTS TO IMPROVE HEALTH AND WELLBEING

WHILE THE health benefits of plant-based diets are well documented, new research uncovers the lesser-known uses of the nature around us.
The UK's leading online florist, SerenataFlowers.com, has identified 16 plants that are more than just a pretty face, as they possess qualities that can actually improve our wellbeing, health and happiness:
Reduce anxiety
Mental health is a big topic of discussion at the moment and it's important to take time for self-care. An easy way to improve your mood and help reduce anxiety is to fill your home with plants. Lavender is known for its stress-relieving qualities – it slows down the heart rate and lowers blood pressure to greatly reduce stress. This is why its scent can often be found in lotions and sprays. Snake Plant is also believed to reduce anxiety, improve respiratory problems and cure the symptoms of a headache.
Help you sleep
Not getting enough sleep can have a huge impact on many aspects of life, from our health to our work abilities to our social lives. Whether you struggle to drift off or are easily disturbed in the night, keeping a potted Aloe Vera plant beside your bed could help you see the night through, as it produces oxygen at night to combat insomnia and improve overall sleep quality. Jasmine flower is also believed to reduce anxiety levels which in turn will help you drift off to sleep, and the gentle scent will keep you in a deep sleep throughout the night.
Increase productivity
Having plants in the office has been found to increase worker productivity by 15%*[1]. Not only are they found to reduce stress and fatigue whilst aiding memory retention, they also regulate humidity and reduce carbon dioxide, both of which help employees remain energised. Bamboo Palm is known for its ability to fight indoor air pollution, promoting clear-thinking and easy breathing. Another top office plant is Golden Pothos which removes air toxins and absorbs unpleasant smells – the perfect plant to keep by the office fridge!
Clean the air
Removing harmful toxins such as benzene, formaldehyde, carbon monoxide and xylene will keep both you and your home happy and healthy. Rubber Plant and Peace Lilies are both incredibly effective at purifying the air around you. Rubber Plants are great for removing harmful toxins, particularly formaldehyde, and these plants become more efficient at cleaning the air as time goes on. Peace Lilies are also believed to improve air quality by as much as 60 per cent and true to their name, bring with them a sense of peace and relaxation.
Restore fading hair colour
If your hair salon bills are getting on top of you, why not turn to a more natural and cheaper alternative? When those pesky greys begin to appear, Sage could be the answer – this common herb helps restore bright colour back to graying hair, when used in a paste or ointment. Alternatively, Black Tea provides an excellent natural rinse for darker hair that has started to fade, due to its staining abilities. Pop the kettle on and brew up a strong batch – but remember to let it cool before applying to your hair!
Relieve an upset stomach
For fast relief of an upset stomach, a variety of mint leaf could be just the ticket. Loved by cats everywhere, Catnip (or Catmint) is also working wonders for humans too, as it can be used to help treat unwanted gas, stomach aches and migraines. Another plant that offers relief for an upset stomach is Korean Mint. The versatile plant also used to help fight colds and flu.
Fight infection
Herbal remedies have been used to fight infection for centuries and still stand the test of time today. Before pharmacies were readily available, Red Clover was used in teas and ointments to treat coughs, colds and skin irritations. Meanwhile, Native Americans used Navajo Tea for centuries as a quick relief of urine infections and for a general health kick.
Repel critters
Mint and Basil can be used to keep creepy crawlies at unwanted pests at bay. Mint is known to repel lots of insects including mosquitoes due to its strong smell – it can even keep mice away. Another great insect repellent is Basil, which can be planted around doors and windows to keep bugs from entering.
Lucia Polla, marketing manager at SerenataFlowers.com, comments: "Clearly, we should be bringing more plants into our homes and offices.
"These days we tend to keep plants and flowers around as decoration or to take advantage of their lovely scent, but this research is a nice reminder of the wonderful ways in which plants can actually benefit our health and happiness. Perhaps when we're feeling a bit run-down the garden should be our first port of call."
Peace lilies can be purchased at serenataflowers.com. To find out more about Serenata Flowers, visit: www.serenataflowers.com
Nature Is Fun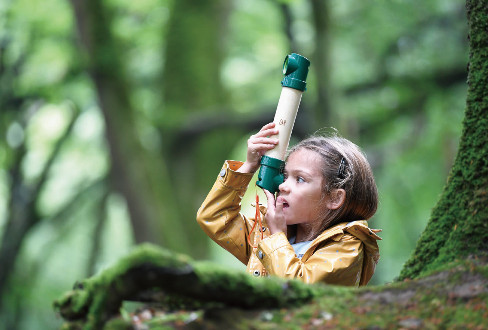 With Hape's Nature Fun collection children can feel fully immersed in the great outdoors. From pocket swings, to periscopes, to DIY kits, Nature Fun is suitable for children aged 5 years +.
As the summer holidays will soon be upon us it is important to remember how vital outdoor play is for children. Providing much needed exercise and fresh-air which cannot be gainned from any smartphone or tablet device. Nature Fun helps nurture this essential element of play, bringing plenty of adventure to your front door.
See without being seen with the Hide & Seek Periscope from Hape. This fun little gadget is perfect for exploring with friends as you peek over walls, into rabbit and bird holes, to get a closer look at distant objects with its 8X zoom. Not to mention the handy wrist strap which ensures your periscope is always within easy reach, without the chance of it going walk about's. The Hide & Seek Periscope is available to buy online for £11.66 from Amazon.
Sit back and relax when you're out in nature with this fun, portable Pocket Swing from Hape. Once set up, securing the safety straps between two strong trees, it provides either a suitable swing or a place for children to sit. Meanwhile the green choice of colour ensures the swing blends beautifully into your surrounding without disturbing nature. The Pocket Swing is available to buy online for £22.09 from Amazon.
Create your own art collection with the Flower Press Art DIY Kit from Hape. Use the included flower press, 10 sheets of stencilled bamboo paper, small paint pots and brush to turn dried plants into colourful works of art for the scrapbook or memory box. Mixing the beauty of pressed flowers with painting makes a fantastic activity for the whole family to get involved with. The Flower Press Art DIY Kit is available to buy online for £18.02 from Amazon.
Made from bamboo, without leaving a damaging footprint on the environment each and every piece from the Nature Fun collection is a part of Hape's innovative range of eco-friendly toys. Bamboo is the fastest growing plant in the world, so why not take full advantage of these strengths and incorporate into toy making, which Hape have done so cleverly with their very own Nature Fun collection. Because by the time this toy makes it into your hands, the bamboo used to make it has already grown back!
MAKE A SPLASH WITH CHILDREN'S SWIM KIT FROM DECATHLON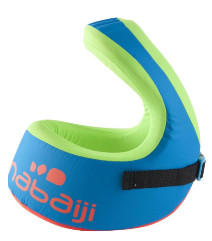 – Encourage a lifelong love of the water with swimming equipment and games from Decathlon –
– Quality products available including floatation aids and water games for hours of fun at the pool –
School holidays are on the horizon and whether you're planning to whisk the family away for some fun in the sun or enjoy a staycation closer to home, making a splash at a swimming pool is sure to keep the kids entertained.
Decathlon offers a range of equipment that will allow kids to enjoy their time in the water safely. From water floatation aids, perfect for those still learning to use their flippers, to exciting games that the whole family can get involved in. Whatever your little one's ability in the water, Decathlon has everything you need to spark a lifetime love of water.
Floatation Aids
NABAIJI SWIMVEST+ SWIM VEST – BLUE-GREEN (15-25 KG) – £12.99
For parents who want to ensure little ones can explore the pool and learn to swim safely, this swim vest offers a great solution.
Suitable for kids between 15-25kg, this vest offers freedom of movement due to its unrestrictive shape and carefully selected buoyancy volume, keeping little learners just above the water, meaning they can practise their strokes with ease.
The shape of the vest wraps around the child and can be adjusted dependent on size to ensure the perfect fit. The soft foam of the vest is wrapped in polyester fabric so youngsters will barely notice they're wearing it.
NABAIJI GREEN CHILD'S TISWIM ADAPTABLE ARMBAND-WAISTBANDS PRINTED "MONKEY" – £12.99
This armband set is perfect for little learners, as they can be adapted as their skills improve. Simply detach the armbands from the waistband, as kids advance their swimming abilities.
The armbands and waistband come with separate buoyancy levels, so as kids need less support in the water parents can adapt the float accordingly.
The inner surfaces of the float are coated in a soft polyester lining for maximum comfort, so little swimmers can enjoy the water for longer.
NABAIJI INFLATABLE SWIM RING 92 CM BLUE "ALL TROPI" LARGE SIZE WITH COMFORT GRIPS – £7.99
For older children and adults, this large ring offers hours of fun in the pool.
Swimmers can explore their aquatic surroundings safely using the two front facing handles to control movement, or simply enjoy some floating fun and relaxation.
The inner seams are folded to prevent chaffing, meaning swimmers can enjoy pool games without any discomfort.
What's more the ring is easy to inflate thanks to its innovative valve, meaning less time blowing up and more time enjoying the pool with this ring.
NABAIJI "ALL SLOTH" TRANSPARENT BABY SEAT WITH LEARNING HANDLES – £14.99
The perfect aqua aid for your little water babies comes from Decathlon. This baby learning seat comes with handles to encourage control and confidence in the water.
The seat comes with a zip for easy height adjustment, to ensure comfort as your child grows.
Parents needn't worry about spending an excessive amount of time inflating the seat. The Easy Valve cuts inflation time in half, meaning families can spend more time enjoying the water together.
NABAIJI CHILDREN'S SWIMMING ARMBANDS BLUE "SLOTH" PRINT INTERIOR 15 -30 KG – £5.99
These inflatable armbands are designed to keep children from 15-30 kg afloat when first exploring the water under supervision.
Complete with two inflation chambers, grown-ups can ensure the fit is comfortable and secure on their little one's arm, so they can get on with making a splash in the water without feeling restricted.
The interior of the armbands is coated with soft polyester fabric, so no need to worry about the floats rubbing. This also makes them easier to take off after the day at the pool is done.
The floats come in two fun designs, so children can pick which one will make them feel coolest by the pool.
Water Games
NABAIJI "AQUAWAY" 150 CM WATER COURSE SOLD BY 2 – 12.99
For underwater fun look no further than this aquatic obstacle course. Kids can spend hours of fun on holiday or at the local pool, swimming through the arches one after the other.
Easy to set up, simply throw and let the Aquaway sink, forming an arch on the pool floor.
The Aquaway is light, making it easy to throw and move whilst under the water, meaning children can easily manoeuvre the water course themselves.
NABAIJI 4 WEIGHTED AQUATIC RINGS – £5.99
Kids and adults can enjoy exploring the underwater world with these weighted aquatic rings. Simply toss and let them sink to the bottom before diving down to get them.
The rings are weighted so they remain vertical at the bottom of the pool, making them easier to grab, whilst building confidence under water.
The rings are brightly coloured, so they are easy to spot, making the race to grab them with friends and family even more exciting.
NABAIJI 3D WINGS WATER GAME – £7.99
This water game is perfect for beginners and more confident swimmers alike, due to its varying levels of difficulty.
Made up of four winged objects that sink at different levels, the blue one floats on the surface meaning those less confident in the water can join in. The orange and green variants sink slowly, and the yellow one sinks quickly to the bottom of the pool, giving more experienced swimmers a challenge.
Lightweight and shaped so they can be grabbed, children can enjoy throwing and racing for the water wings.
Decathlon has 45 stores in the UK and sells a variety of sports equipment, clothing and accessories perfect for those want to get active or maximise their performance.
For more information, visit www.decathlon.co.uk
Motorists are being issued with a drink-drive warning as police gear up for their annual Summer crackdown.
The number of roadside breath tests carried out in June is 50% higher than any other month apart from December.
Police breathalysed 36,041 drivers in England and Wales in June 2017 (the latest year for which figures are available). This compares with a monthly average of 23,840 across the rest of the year, excluding the Christmas period.
Nearly one in ten motorists (3,275) tested positive in the June crackdown and were arrested.
Almost a fifth (17.8%) of drink drive convictions are 'morning after'. And a third of all breath tests after an accident are conducted in the morning (between 7am and 1pm).
Drivers in Merseyside were the most likely to be stopped in June, with 3,010 breathalysed – followed by Hampshire (2,532) and Thames Valley (2,265).
Wales was also a hotspot with 2,178 breath tests in South Wales and 1,952 in North Wales.
"The police always focus on June as, statistically, it's a drink drive hotspot," comments Hunter Abbott, Managing Director of breathalyser firm AlcoSense Laboratories.
"With warmer weather, sporting events and barbeques, June is a month when motorists are more likely to unintentionally drink drive the morning after socialising – posing a risk to themselves and other road users."
The number of people killed in road accidents where the driver was over the drink drive limit has risen 45% in two years.
Figures released by the Department for Transport in February suggested there were 290 such deaths in 2017, compared with 200 in 2015.
THE HISTORY OF ESPIONAGE by Ernest Volkman >> (www.carltonbooks.co.uk)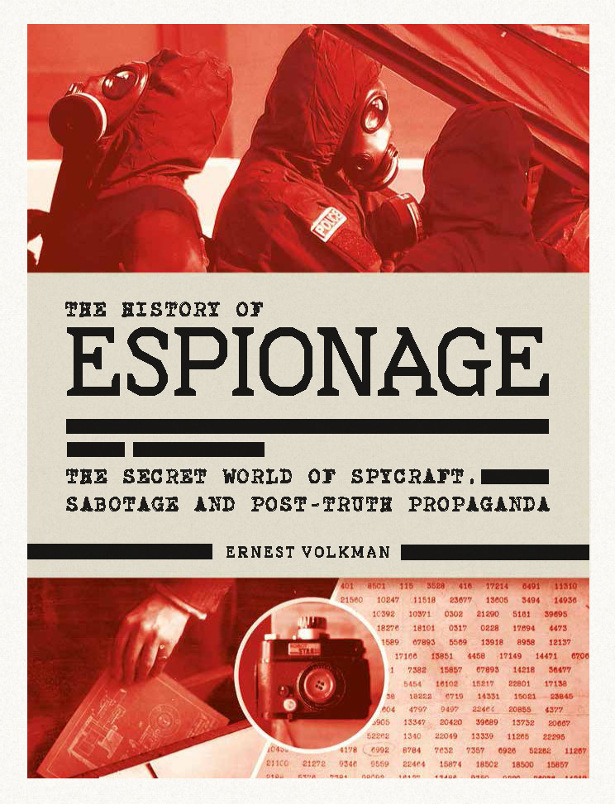 FACEBOOK | TWITTER | INSTAGRAM | YOUTUBE
The History of Espionage recounts the fascinating story of spies and spying from the cloak-and-dagger machinations of the Ancient Greeks and Romans to the high-tech surveillance operations of the post-9/11, post-truth world.
It is a tale of clandestine agents, military scouts, captured documents, dead-letter drops, intercepted mail, decoded telegrams, secret codes and ciphers, bugging devices, desperate plots and honey traps. Featuring case studies on the most fascinating spies and plots through history and illustrated with rare photographs throughout, The History of Espionage decodes the sinister world of surveillance like never before.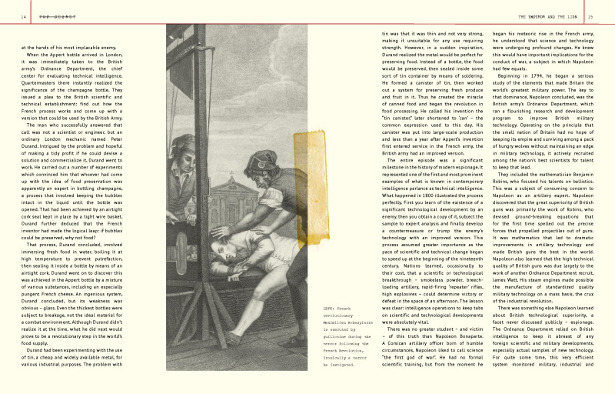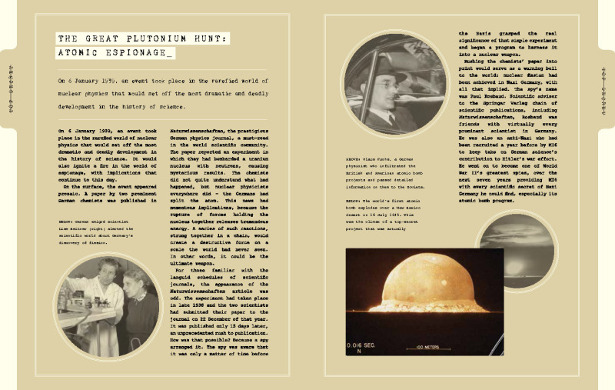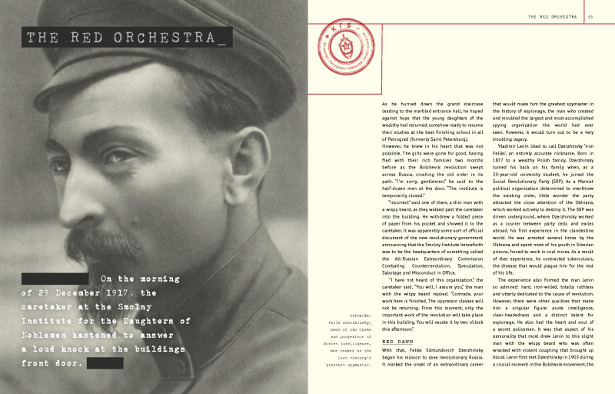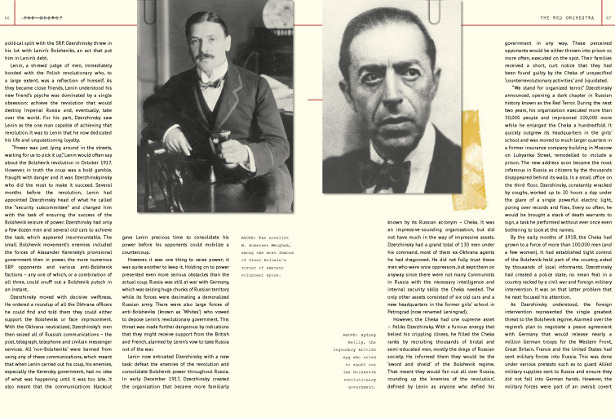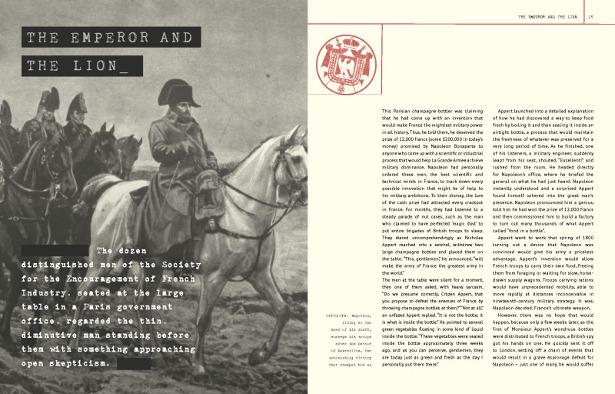 SOLVE IT WITH SHERLOCK HOLMES >> www.carltonkids.co.uk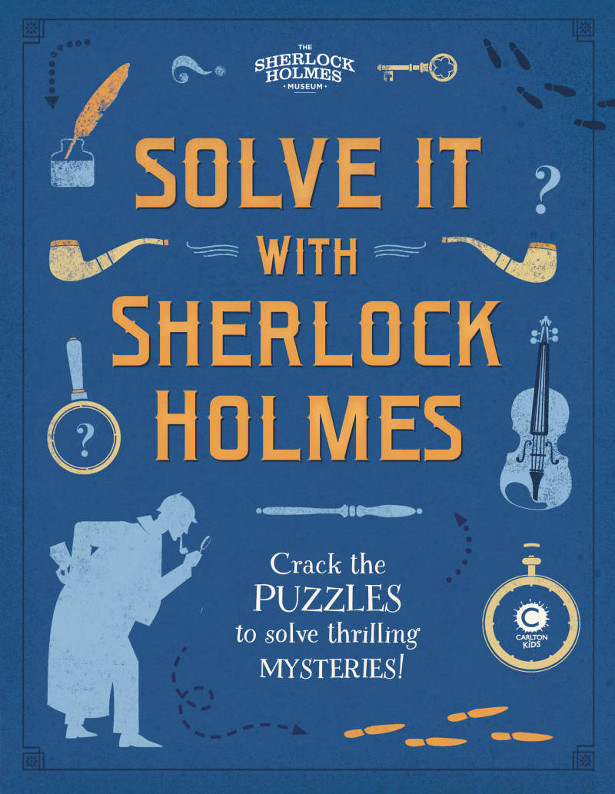 FACEBOOK | TWITTER | INSTAGRAM | YOUTUBE
Go on a puzzle adventure with the masterful Sherlock Holmes. Step into the world of the famous sleuth and help him with his detective work by cracking the 38 captivating puzzles, codes, riddles and other mind-boggling quizzes.Children love mysteries, and this set of intriguing, brain-busting logic and number puzzles from the world of Sherlock Holmes is designed to inspire curious young minds. As well as fun puzzles, it is full of stunning graphics and illustrations that spark the imagination.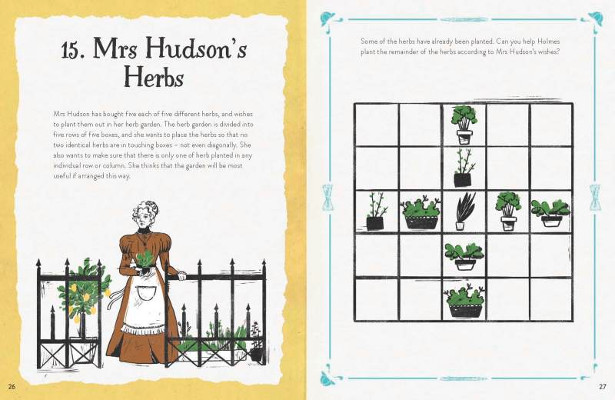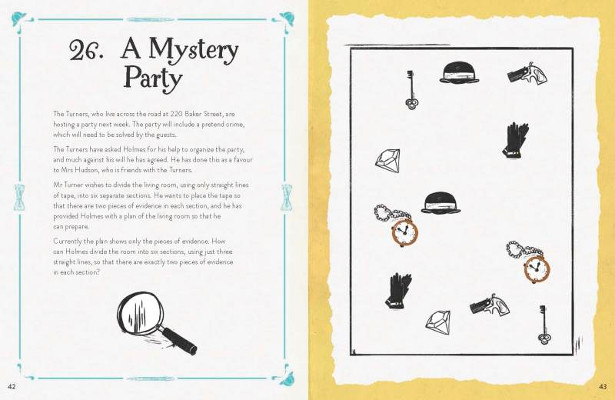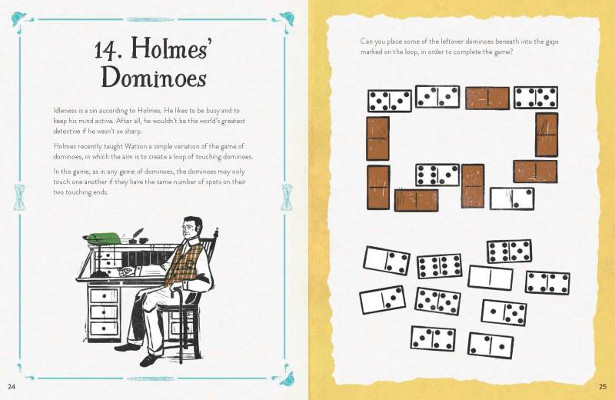 THE UNICORN CREATIVITY BOOK by Emily Stead! >> www.carltonkids.co.uk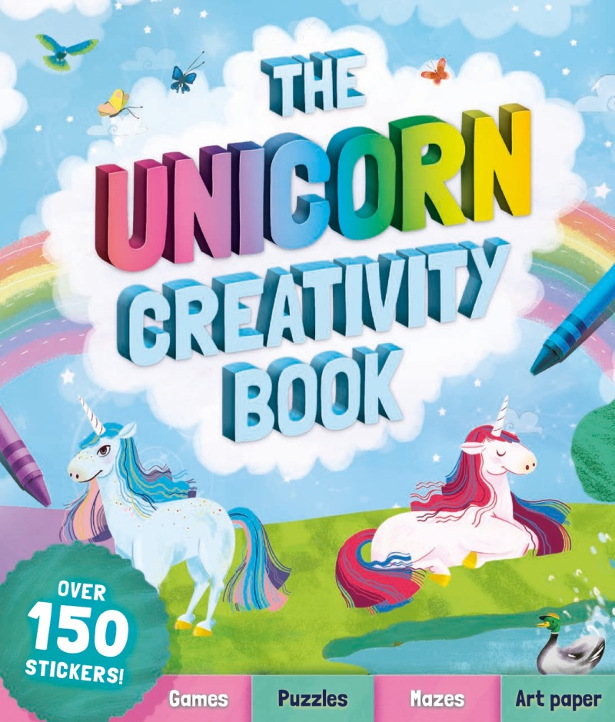 FACEBOOK | TWITTER | INSTAGRAM | YOUTUBE
Packed with gorgeous illustrations and activities based on these fabled creatures, this book is a must-have for all young unicorn lovers. Inside, you'll find a host of boredom-busting activities involving everyone's favourite mythical creatures, from cool colour-in ideas and sticker pages to a unicorn board game, doodle challenges, and lots more. Puzzles, games, activities, 150 stickers, a personalised door hanger and unicorn-themed art paper that can be pulled out and used at home for craft projects make this a glorious way to enjoy your favourite unicorns.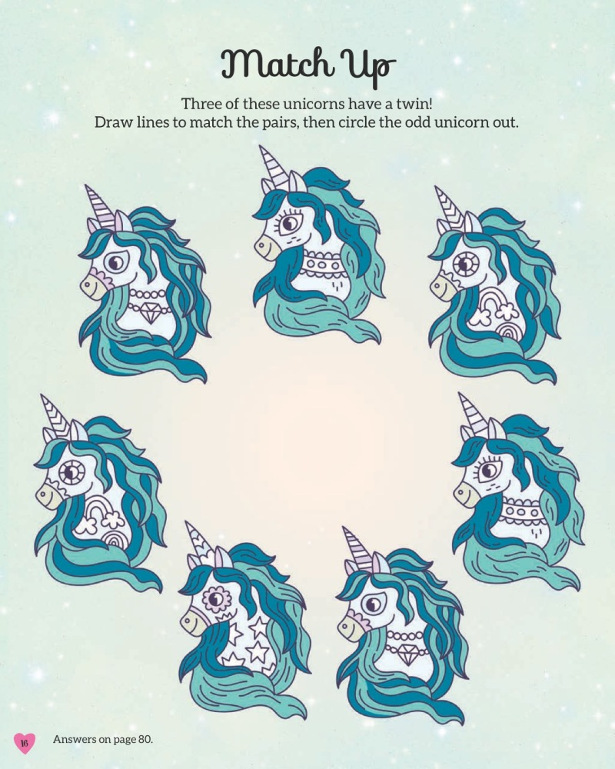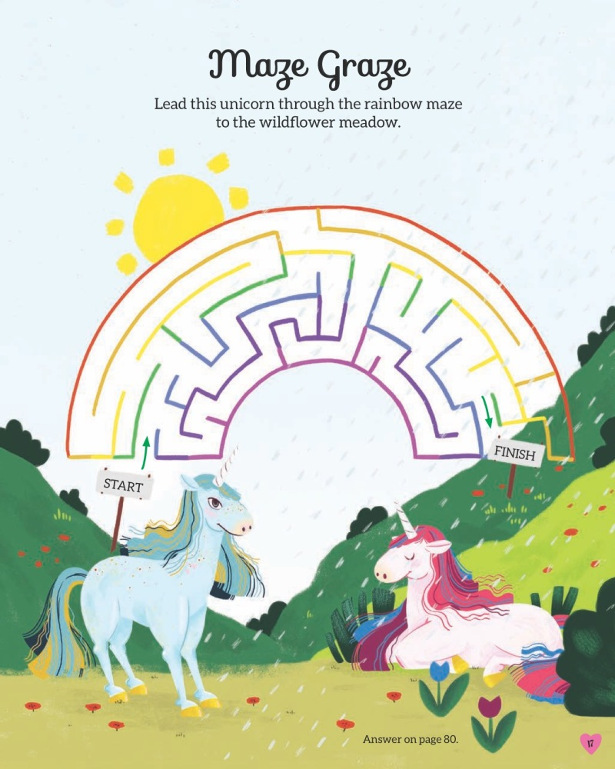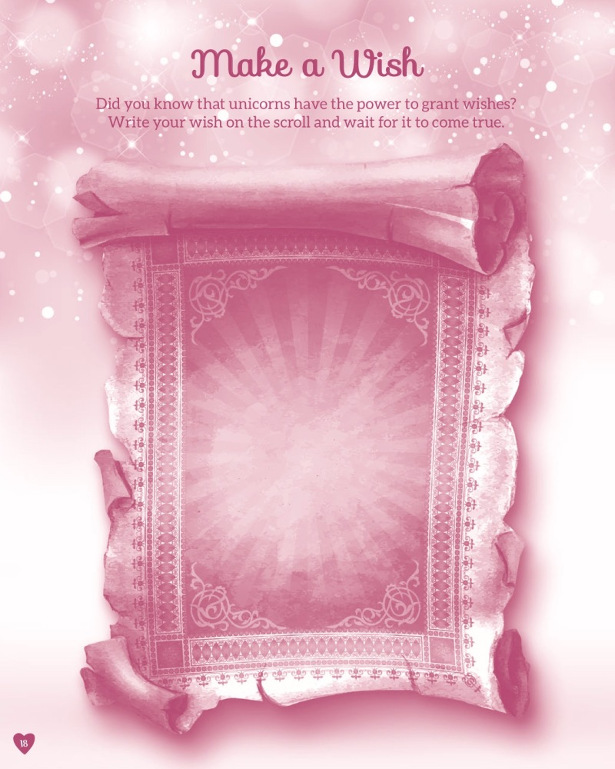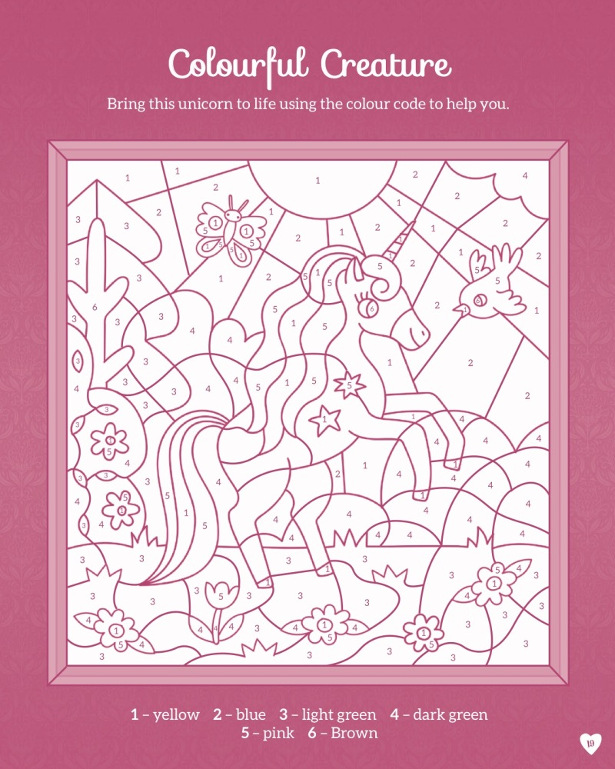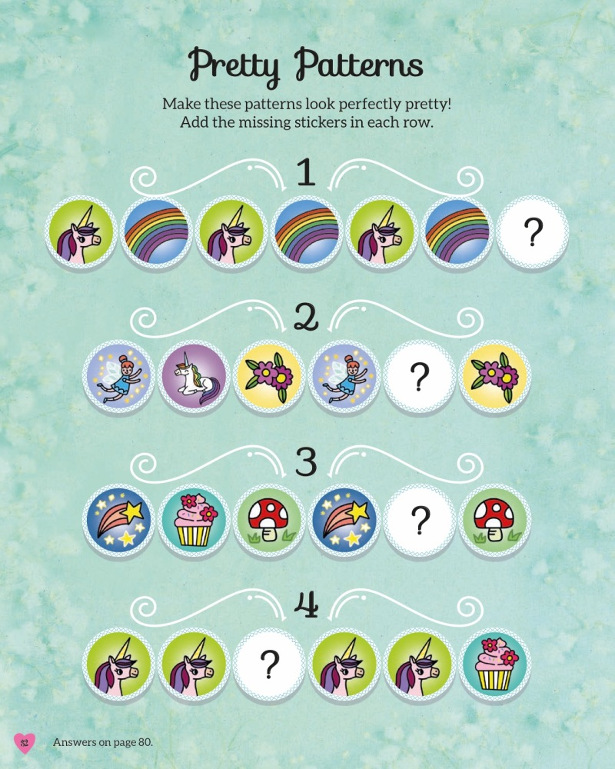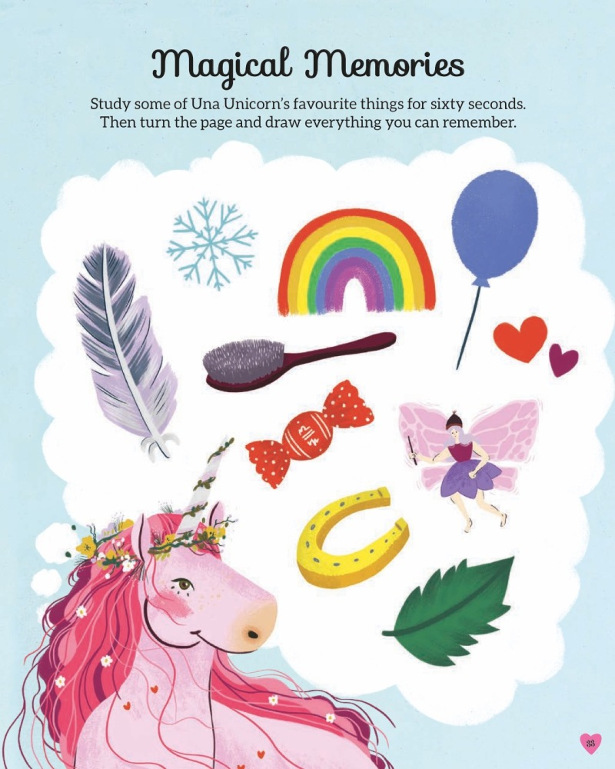 Dramatic interiors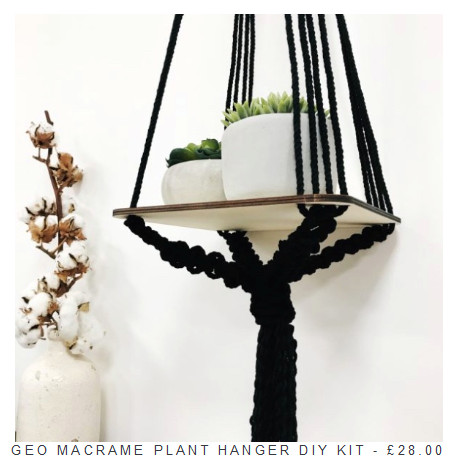 Dramatic interiors are making a comeback – but it's not just about covering walls in dark paint or pattern murals. Make a bold statement with accessories…
Wool Couture's 'Geo' DIY kit includes everything to make a striking macrame plant hanger – adding that contemporary touch to any living space.
Once crafted, complete the look with luscious hanging greenery or favourite succulents.
The kit provides: 30m of 5mm macrame rope, 1 wooden circle, 1 wooden base plate, how to macrame guide, Geo pattern, 'S' hook to hang your planter whilst working
www.woolcouturecompany.com
EXCLUSIVE INTOUCH ONLY DISCOUNT CODE!!! Frangipani, the UK's favourite Summer Shirt brand, is offering InTouch readers an EXCLUSIVE 20% off all their beautiful shirts. Just click here!!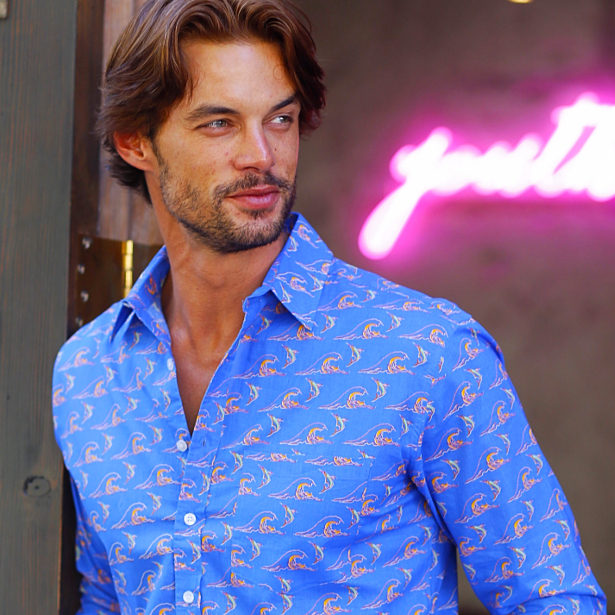 FACEBOOK | TWITTER | INSTAGRAM
@frangipanistyle started in 2009, when we decided to hit the road on a long awaited honeymoon. It was the extraordinary cultures of Asia and South America that inspired the first collection of our shirts. Put simply, we wanted to create shirts to live in. Shirts that would take you from beach to bar adding colour & style along the way.
Designed in London, made in India.
Frangipani Shirts: Having fun since 2009. #shirtstolivein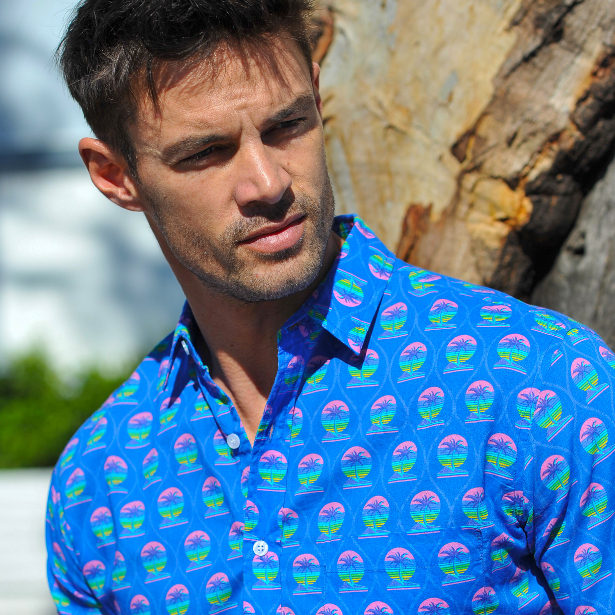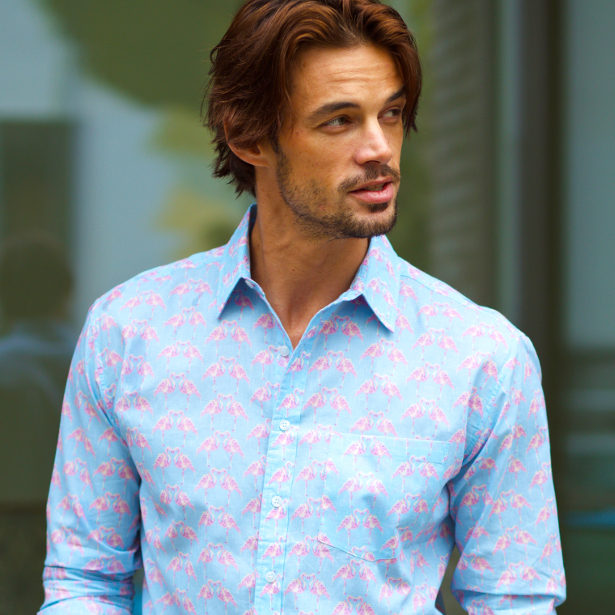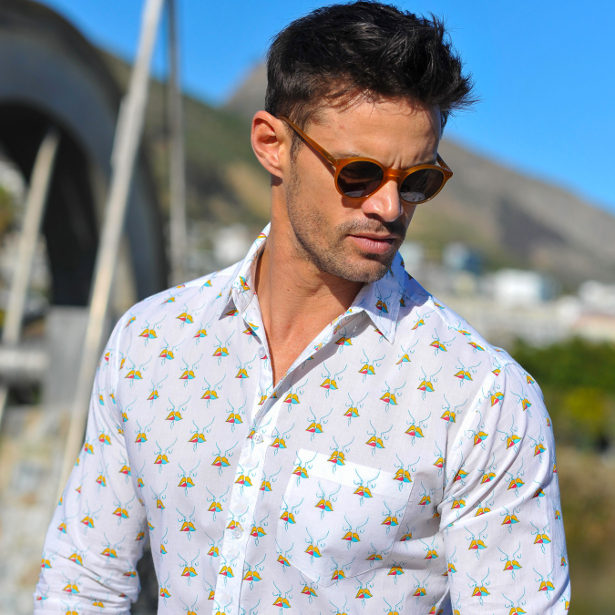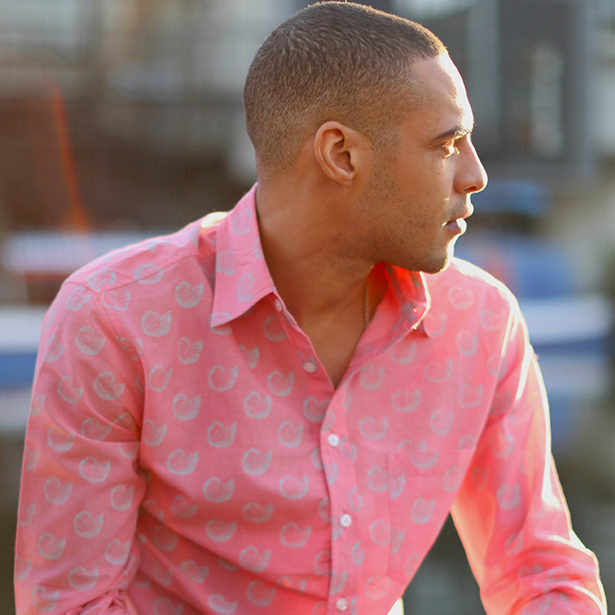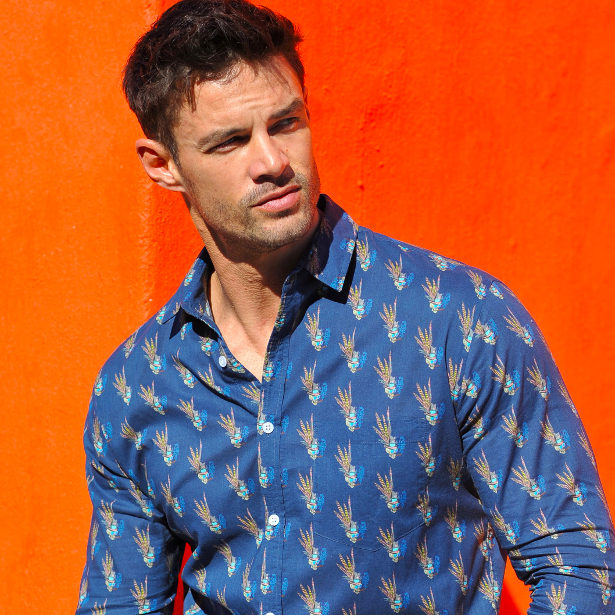 ALICE IN PUZZLELAND by Richard Wolfrik Galland, Jason Ward www.carltonbooks.co.uk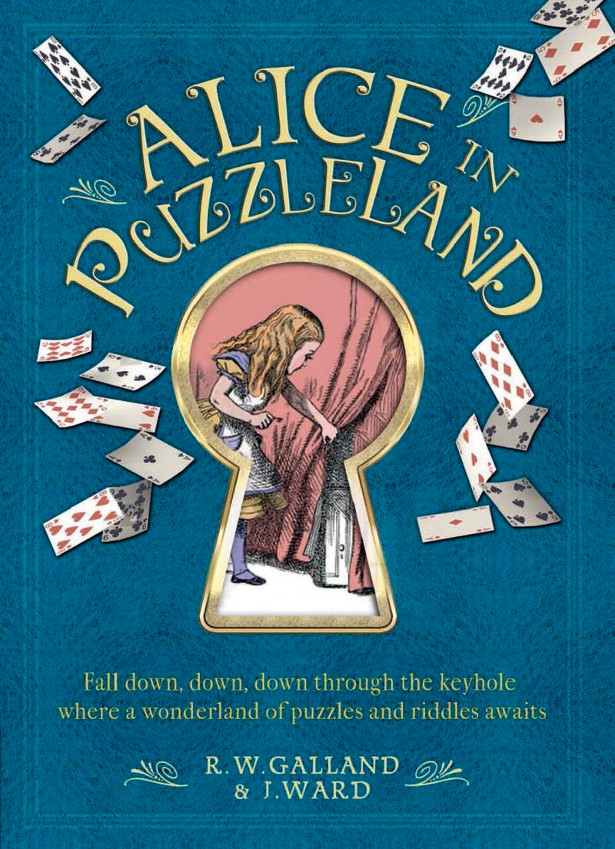 FACEBOOK | TWITTER | INSTAGRAM | YOUTUBE
Futterwacken your way through this frabjous selection of 300 specially commissioned puzzles as you discover a host of vexing riddles, all related to the characters, language and locations uncovered in Lewis Carroll's Alice's Adventures in Wonderland and it's sequel Through the Looking Glass, and What Alice Found There.
A saganistute is "a wise person of poetry and vision", and you'll need to be both to get the best of Alice in Puzzleland. So, grab a bottle of pishsalver and take a trip down the rabbit hole into a wondrous world of riddles and enigmas.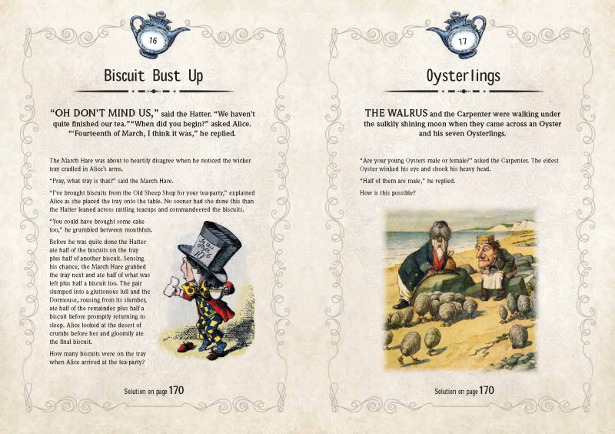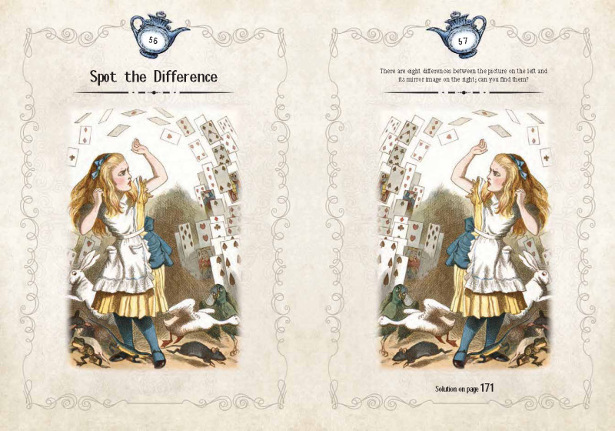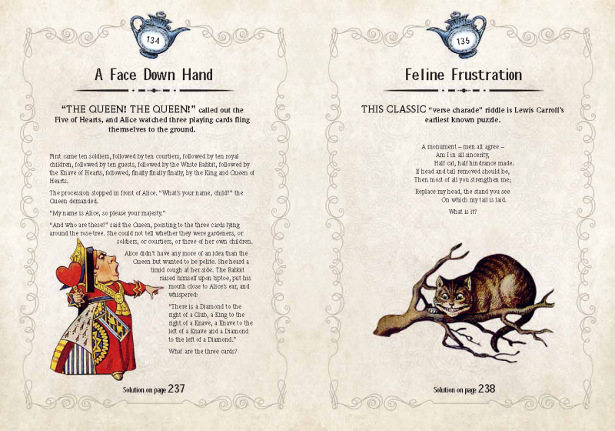 Combine slime, the obsession with bubble wrap popping and the hunt for collectibles, then toss in the unboxing craze and you have Pop Pops Pets and Pop Pop Snotz, new from YULU! >> www.yulutoys.com/our-products/poppops-pets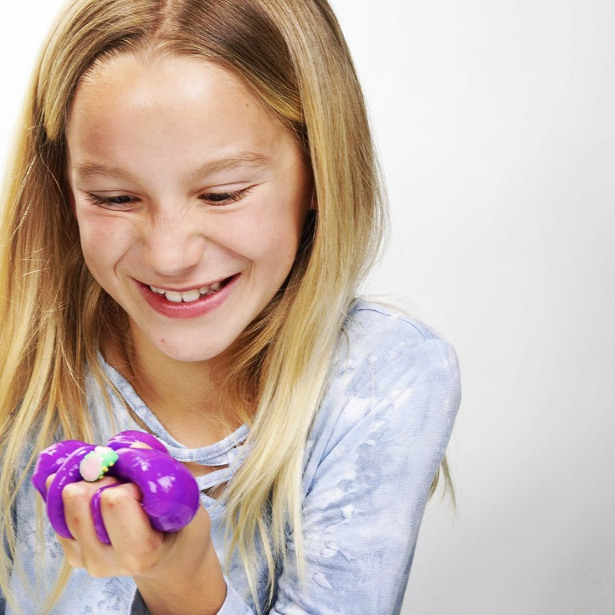 FACEBOOK | TWITTER | YOUTUBE | INSTAGRAM
One of the most covered toys at 2019 New York Toy Fair, Pop Pops is the ultimate 'satisfying' experience. Pop the bubble and let the slime ooze out. Play with the slime to see which hidden collectible character you received!
Great for Summer rainy day fun, travel, slime/ASMR, birthday gifts, travel, or even toys under $10 stories.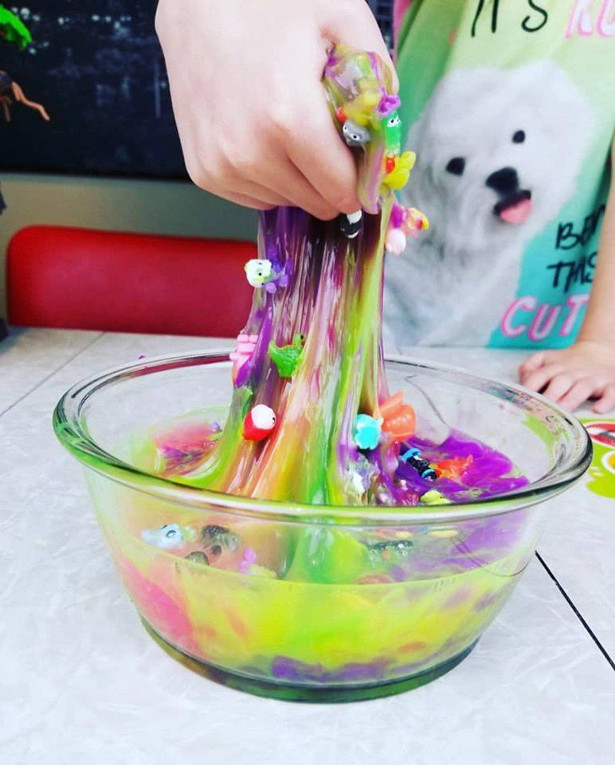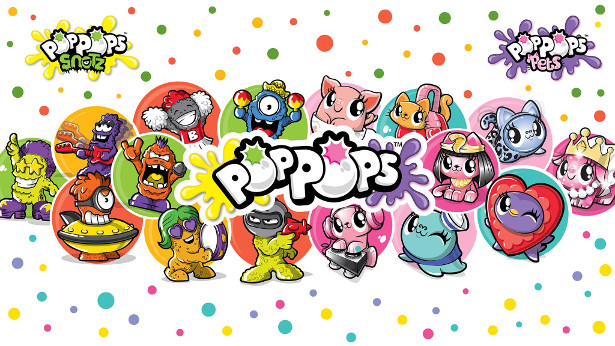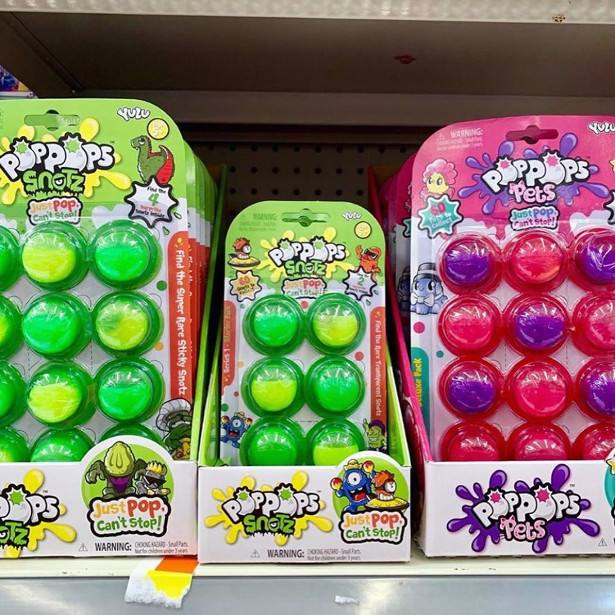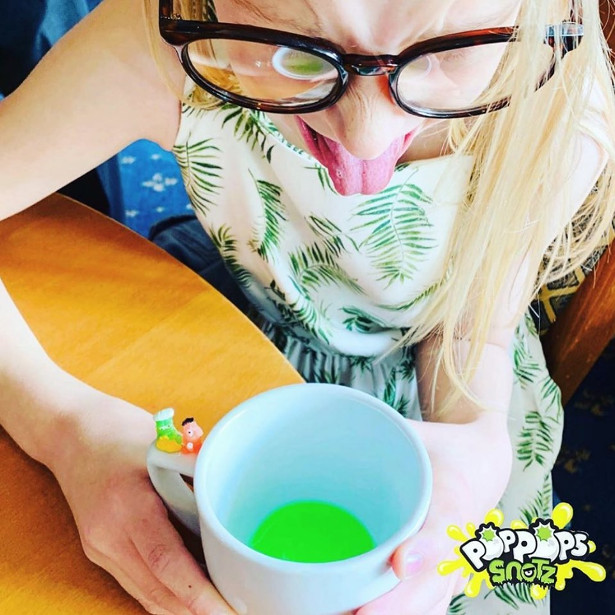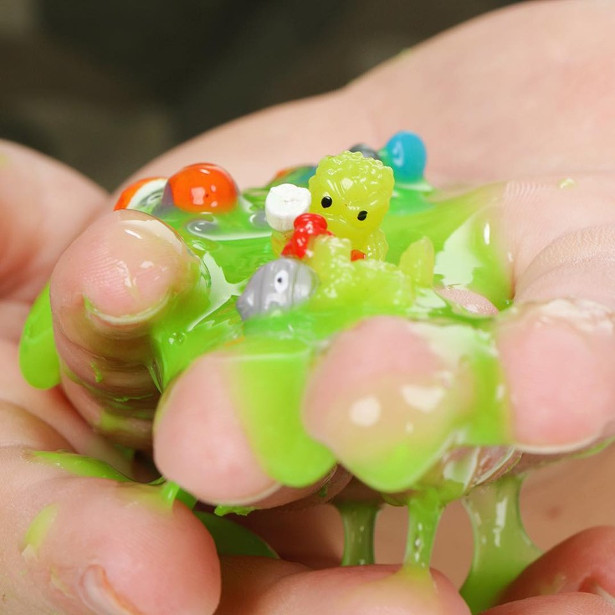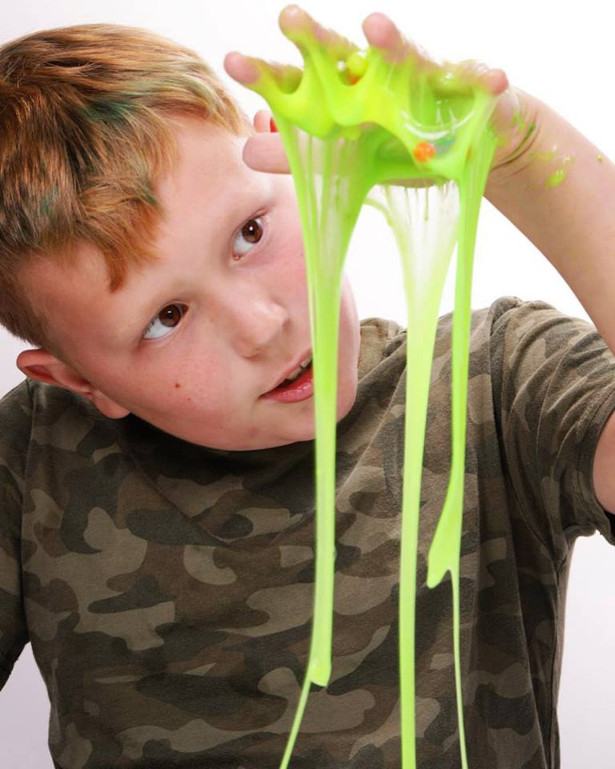 NOW 100 Hits Forgotten 80s – 5CDs
Release Date: 31st May 2019
RRP: Under £15.00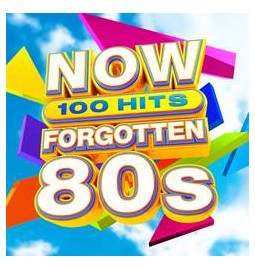 So you think you know the 80s? Madonna, Belinda Carlisle, Wham, Culture Club – think again, after NOW bought you all the big bangers of the 80s with NOW 100 Hits the 80s they're now back with NOW 100 Hits Forgotten 80s, a compilation of 80s gems that are just too good to be forgotten, including hits from King, Modern Talking, Furniture, Sugar Minott and other unsung heroes of the era, these lost classics are sure to get your toes tapping.
What do a children's author (Stan Cullimore), radio host (Don Letts), upholsterer (Alannah Currie), hypnotherapist (Joe Leeway), chef (Julie Harris), and band leader (Jools Holland) all have in common? They all provided some of the biggest hits of the 80s. Stan Cullimore was in the Housemartins, the band from Hull that spawned major DJ Norman Cook aka Fatboy Slim and fellow musicians Paul Heaton and David Hemingway formed the pop rock band Beautiful South. Don Letts joined forces with former lead guitarist of Clash Mick Jones, to form groundbreaking rock-hiphop-reggae outfit Big Audio Dynamite. Alannah Currie and Joe Leeway made up The Thompson Twins along with Tom Bailey, prolific in output with over 20 million sales, even today with hits like Hold Me Now their music is timeless. Ex-chef Julie Harris was in the pop band Tight Fit, topped the charts with The Lion Sleeps Tonight and Fantasy Island. And everyone's most popular band leader in the UK and composer Jools Holland started his infamous career in rock band Squeeze.
With a staggering 100 tracks over 5 CDs, including all the above artists plus Aneka's Japanese Boy, Shalamar's A Night To Remember, Sinitta's Right Back Where We Started and Pointer Sisters Jump this is the ultimate album to reminisce to, dance the night away to and sing your heart out to. This compilation is sure to release your inner 80s wild child.
TRACK LIST
CD1
Amazulu – Too Good To Be Forgotten
F.R. David – Words
Aneka – Japanese Boy
Transvision Vamp – Baby I Don't Care
The Primitives – Crash
Fiction Factory – (Feels Like) Heaven
Deacon Blue – Real Gone Kid
Tears For Fears – Pale Shelter
Red Box – Lean On Me (Ah-li-Ayo)
Modern Romance – Best Years Of Our Lives
King – Love & Pride
Level 42 – Running In The Family
Shalamar – A Night To Remember
Diana Ross – My Old Piano
The Pasadenas – Tribute (Right On)
Odyssey – Use It Up And Wear It Out
Forrest – Rock The Boat
Sugar Minott – Good Thing Going (We've Got a Good Thing Going)
Judy Boucher – Can't Be With You Tonight
LL Cool J – I Need Love
CD2
John Parr – St. Elmo's Fire (Man In Motion)
Danny Wilson – Mary's Prayer
Thompson Twins – Hold Me Now
Blancmange – Living On The Ceiling
Sister Sledge – Frankie
Haircut 100 – Love Plus One
The Christians – Harvest For The World
Curiosity Killed The Cat – Down To Earth
Terence Trent D'Arby – Wishing Well
Sly Fox – Let's Go All The Way
Big Audio Dynamite – E=MC2
Yello – The Race
Rebel MC & Double Trouble – Street Tuff
Rockers Revenge feat. Donnie Calvin – Walking On Sunshine
Tom Tom Club – Wordy Rappinghood
Pigbag – Papa's Got A Brand New Pigbag
Haysi Fantayzee – John Wayne Is Big Leggy
Sophia George – Girlie Girlie
Stock Aitken Waterman – Roadblock
Ashford & Simpson – Solid
CD3
Dee C. Lee – See The Day
The Housemartins – Caravan Of Love
Big Country – Chance
The Bluebells – I'm Falling
China Crisis – Wishful Thinking
The Human League – Louise
Landscape – Einstein A Go-Go
Monsoon – Ever So Lonely
Trio – Da Da Da (I Don't Love You You Don't Love Me Aha Aha Aha)
Toni Basil – Mickey
Tight Fit – Fantasy Island
Bucks Fizz – The Land Of Make Believe
Charlene – I've Never Been To Me
Jim Diamond – I Should Have Known Better
Rockwell – Somebody's Watching Me
Pepsi & Shirlie – Heartache
Sydney Youngblood – If Only I Could
Sonia – You'll Never Stop Me Loving You
Teena Marie – Behind The Groove
Milli Vanilli – I'm Gonna Miss You
CD4
Fat Larry's Band – Zoom
Black – Wonderful Life
Boris Gardiner – I Want To Wake Up With You
Stephanie Mills – Never Knew Love Like This Before
Mai Tai – History
Randy Crawford – Almaz
Gregory Abbott – Shake You Down
Imagination – Body Talk
The Pointer Sisters – Jump (For My Love)
The Damned – Eloise
Sigue Sigue Sputnik – Love Missile F1-11
Bronski Beat – Hit That Perfect Beat
Westworld – Sonic Boom Boy
Jo Boxers – Boxerbeat
Spandau Ballet – To Cut A Long Story Short
Stephen 'Tin Tin' Duffy – Kiss Me
Bros – Drop The Boy
Five Star – Rain Or Shine
Baltimora – Tarzan Boy
Nick Berry – Every Loser Wins
CD5
Fairground Attraction – Perfect
The Korgis – Everybody's Got To Learn Sometime
Squeeze – Labelled With Love
T'Pau – Heart And Soul
Modern Talking – Brother Louie
Nu Shooz – I Can't Wait
Wee Papa Girl Rappers – Wee Rule
Paula Abdul – Straight Up
Kelly Marie – Feels Like I'm In Love
Ottawan – Hands Up (Give Me Your Heart)11. Debbie Gibson – Shake Your Love
Liza Minnelli – Losing My Mind
Sinitta – Right Back Where We Started From
Trans-X – Living On Video
Heaven 17 – Come Live With Me
Voice Of The Beehive – Don't Call Me Baby
The Lotus Eaters – The First Picture Of You
Furniture – Brilliant Mind
Lionel Richie – Stuck On You
Toy Dolls – Nellie The Elephant