Japanese comedian's top tips for fans travelling to the Rugby World Cup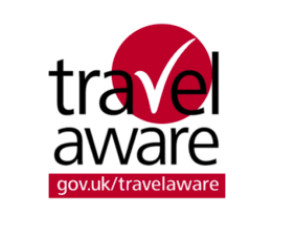 Award-winning, UK-based Japanese comedian Yuriko Kotani has teamed up with the Foreign & Commonwealth Office to produce some special advice for fans travelling to the Rugby World Cup in Japan this autumn.
Yuriko's humorous tips are designed to help the 50,000 or more British fans expected to attend the tournament to support Wales, Scotland, England and Ireland to avoid pitfalls.
In a series of short videos the comedian uses her knowledge of both cultures to provide answers to some vital questions like: 'do people sing and dance in public in Japan?'; 'can I use my credit card?'; and should rugby fans 'hug, bow or shake hands?'.
Here are Yuriko's six top tips to help British rugby fans stay out of trouble in Japan:
Japanese people are very friendly and welcoming but can be reserved. Loud, boisterous behaviour in public is not the norm, and is likely to cause alarm or offence
Japan is a cash society, so ensure you carry plenty with you when out and about at tournament
Tattoos have an historical association with organised crime in Japan. Visitors with a tattoo may be refused entry to hot springs, gyms or swimming pools
The use or possession of some common prescription and over-the-counter medicines are banned under Japan's strictly enforced anti-stimulant drugs law. Check with your local Japanese Embassy or Consulate before you travel.
There is a zero tolerance policy towards all drugs in Japan. Penalties for possession, use or trafficking of illegal drugs can result in long jail sentences and heavy fines.
Bowing is the common way for Japanese people to greet each other and show respect. Public displays of affection are not common, and are better avoided
Fans can find all our advice and guidance on the Foreign Office Rugby World Cup Travel Advice page. Travelling supporters can also sign-up for email alerts which will mean they receive essential updates straight into their inbox.
Yuriko Kotani, stand-up comedian, said:
"I've been living in the UK for a while now and see the similarities as well as differences between Japan and the UK. I'm really excited to be part of this project. I thought about what would be helpful to know before going to Japan especially for many of whom might never have been to Japan before, and I did my best to make the messages as fun as possible. I hope that they are useful and everyone has a fantastic time at the Rugby World Cup in Japan!"
Julia Longbottom, Director for Consular Services, Foreign and Commonwealth Office, said:
"The Rugby World Cup in Japan provides an amazing opportunity for fans from England, Ireland, Scotland and Wales to explore Japan and experience a new culture.
Along with the basics of taking out travel insurance and looking after your passport, we know that doing some research into the culture of your travel destination can make all the difference when it comes to staying out of trouble.
In the last year, our consular teams around the world have helped over 20,000 British people from all four of the Home Nations when things have gone badly wrong. We want all of our proud Welsh, Scottish, English and Irish supporters to have a safe trip, and to know that we will have teams on the ground at each Home Nation game to help anyone in difficulty."
British Ambassador to Japan, Paul Madden CMG, added:
"As the British Ambassador I am privileged to have four teams to support; England, Scotland, Wales and together with the Irish Ambassador, Ireland, and I look forward to welcoming all home nation fans to Japan.
I know that the Rugby World Cup will be a huge success and the travelling fans will enjoy the fantastic Japanese hospitality. We want to draw rugby fans' attention to some of the differences in local laws and customs to ensure their trip is enjoyable and without incident. I'm really grateful to Yuriko Kotani, the comedian, for helping to get these messages across"
Festival Must Haves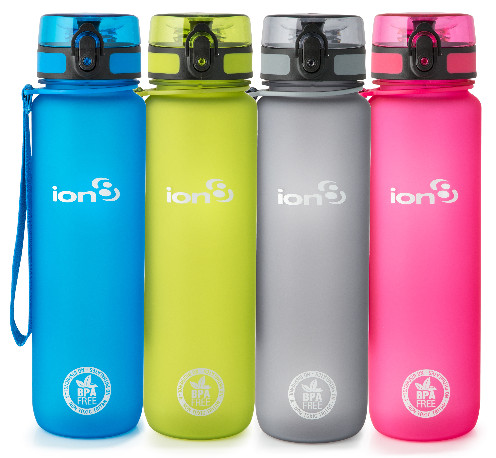 ION8 Quench 1000ml Water Bottle, £15.99 from Leakproof.
With the ION8 Quench there is no chance of you going thirsty, designed to fit your standard bike bottle holder or adult backpack your good to go with a whopping 1000ml! The Quench offers a comfortable fit, is soft to touch and uses a frosted exterior making it resistant to scratching, perfect for the festival season. Not to mention the added hand strap which keeps it secure when your lost in the dance party.
(Llama, Sloth, Avocado, Unicorn) Shaped Power Bank, £14.99 from Thumbs Up.
When that inconvenient 'low battery' symbol starts flashing and you're miles away from a socket, don't panic! Plug one of these pocket-sized power banks directly into your Smartphone and let the 2200mAh battery work its magic. Providing a full charge to most devices with just a single charge the characterful and rather adorable designs may look small, don't underestimate there almighty power.
Boost Oxygen 9L (Natural), £19.99 from Boost Oxygen.
If you have a big weekend planned of booze fuelled fun we have the perfect hangover remedy. Make memories to last a lifetime and sustain your energy levels throughout the day with Boost Oxygen to provide a surge of 95% pure oxygen. In fact when we drink alcohol, we become oxygen-deficient. It takes 3 molecules of oxygen to metabolize 1 molecule of alcohol and Boost Oxygen offers an all-natural helping hand.
Retro Pocket Games Console, £14.99 from Thumbs Up.
Offering a miscellaneous collection of awesome games, the Retro Pocket Games Console from Orb Gaming makes the perfect solution to cure an ounce boredom while you are waiting for your favourite act. With its 1.8″ LCD screen and keyring the Retro Pocket Games fits seamlessly into your pocket for gaming on the go. With over 150 8-Bit miscellaneous games to choose from you'll be sure to find some of your old favourites.
Solid Cologne (Alexander), £14.99 from Solid Cologne.
Keep smelling fresh and maximise on space when packing with Solid Cologne's Alexander, for him offering a highly concentrated wax fragrance to be applied directly on to the skin. Gently rub a small amount of the cologne between your fingers to allow the fragrance to warm to your natural body temperature, then glide across areas of the hands, wrists, ears and neck. Alexander is the sweet, rich and sophisticated scent, with fresh grapefruit, leading to notes of aromatic bay leaf and jasmine.
Unicorn Vanity Toolkit, £12.99 from ThumbsUp.
Comprising of all the tools you need for a 5* manicure and great looking brows, be festival ready in no time at all, right from day 1. Housed in a super cute unicorn case we're talking tweezers to ensure those brows on fleek, and nail scissors, nail clippers, an unbreakable nail file and a cuticle remover for one unreal mani! Crafted with authentic unicorn magic you're guaranteed perfect results every time.
ION8 Leakproof Steel Vacuum Flask (500ml) Blue, Ultra Violet, Green, Black, £13.99 from Leakproof – (280ml) Pink, Rose, Green, Black, £9.99 from Leakproof.
Make a more eco conscious choice, with the reusable, refillable insulated stainless steel flask, shaped just like a water bottle. Designed specifically to fit all cup holders, bike bottle holders and external mesh pockets on rucksacks. The ridged cap opens with just one twist, meanwhile the wide mouth provides a smooth, rapid flow. Because of the bottle's vacuum insulation ensures your drink remains piping hot for up to 12 hours, or cold for up to 24 hours, perfect for the festival season.
THE PRINCESS CREATIVITY BOOK by Andrea Pinnington >> www.carltonkids.co.uk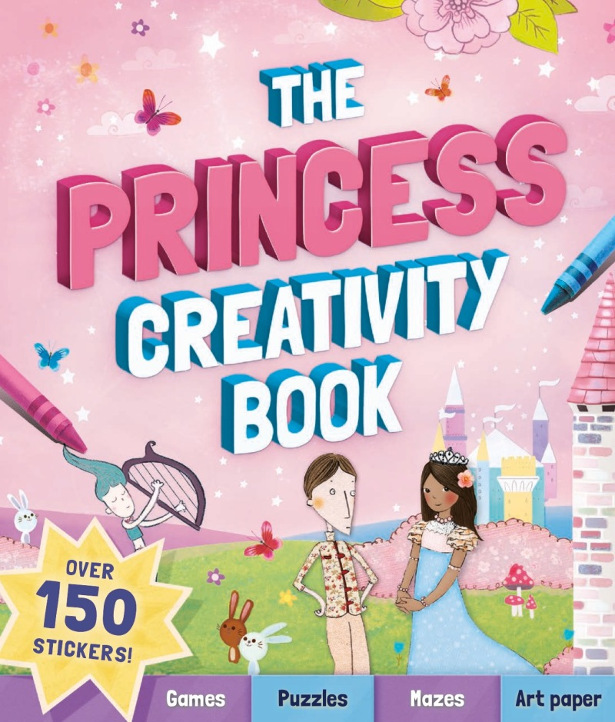 FACEBOOK | TWITTER | INSTAGRAM | YOUTUBE
Snip! Stick! Colour! Create! Perfect for every young prince and princess, this activity book is packed with beautiful illustrations, puzzles and games. Make a tiara, design your own royal palace and take the ultimate test! Colouring, sketching and 150 stickers make this an unbeatable activity book for right royal princesses.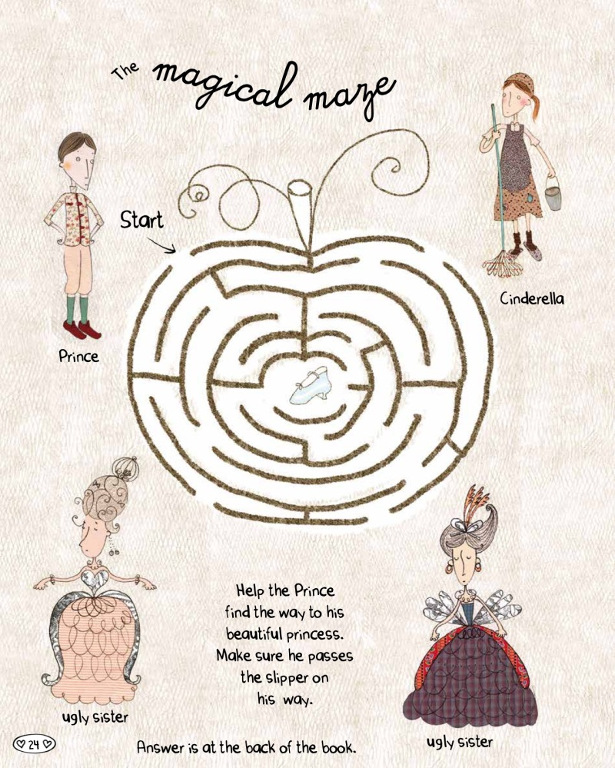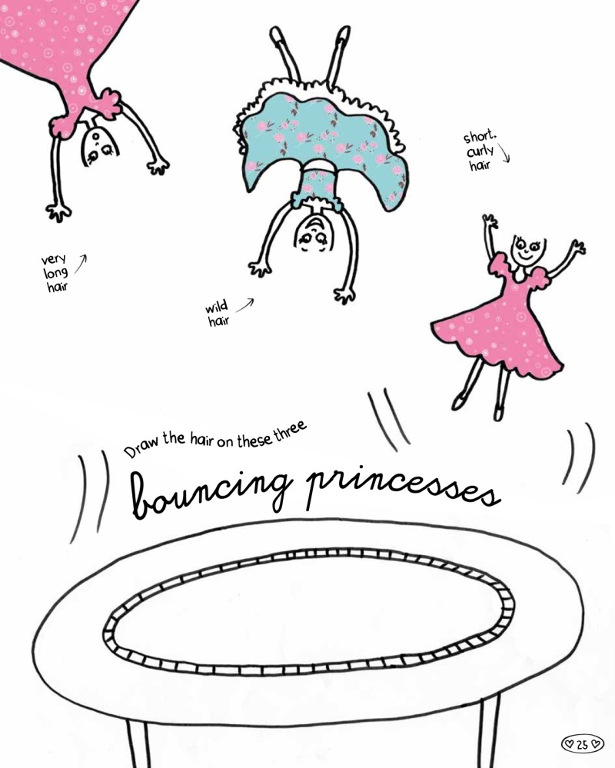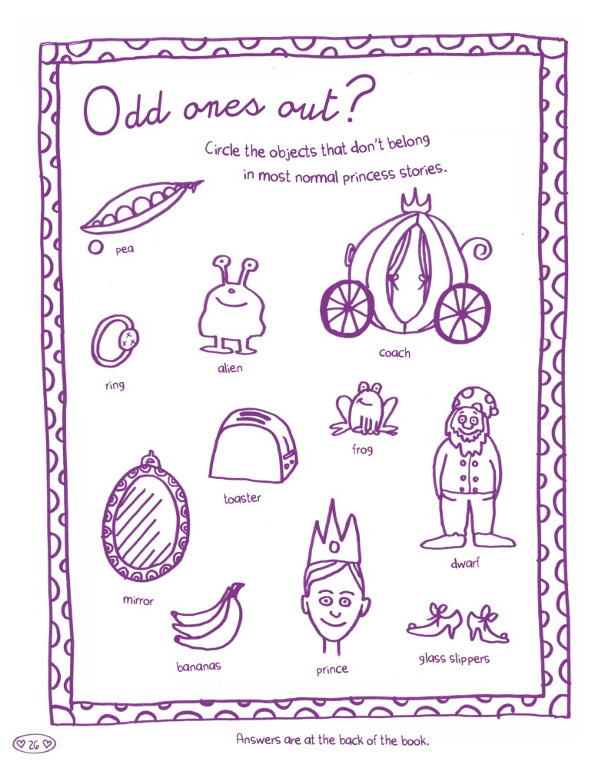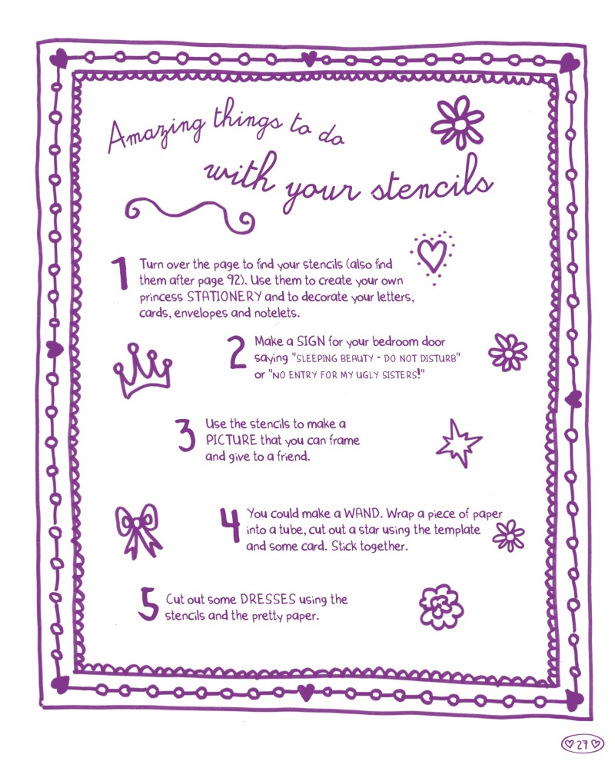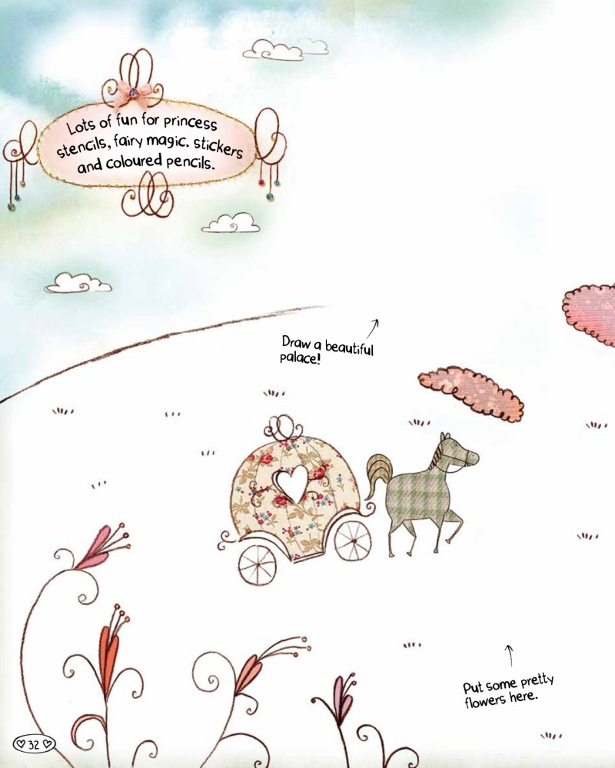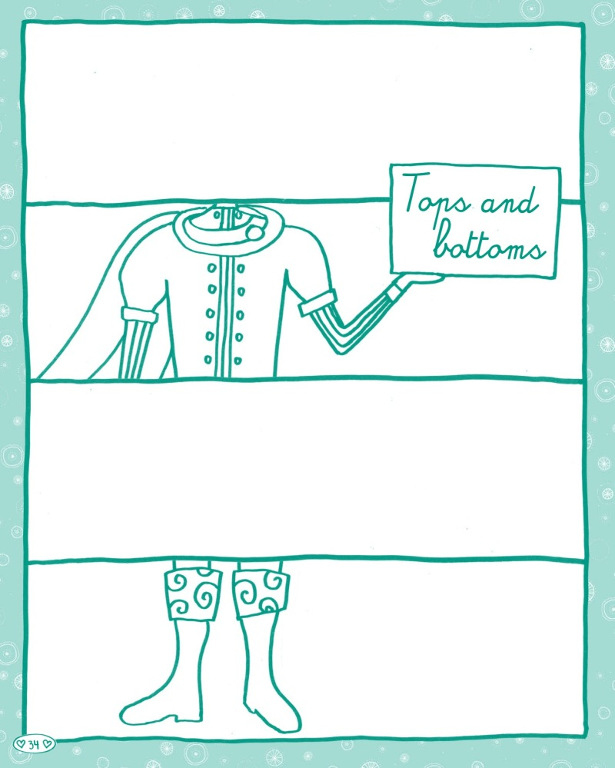 THE HISTORY OF ESPIONAGE by Ernest Volkman >> (www.carltonbooks.co.uk)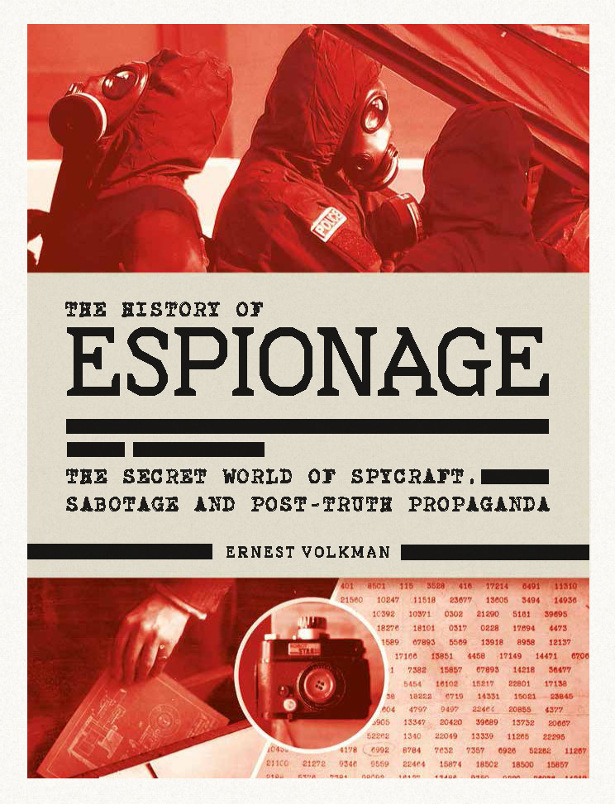 FACEBOOK | TWITTER | INSTAGRAM | YOUTUBE
The History of Espionage recounts the fascinating story of spies and spying from the cloak-and-dagger machinations of the Ancient Greeks and Romans to the high-tech surveillance operations of the post-9/11, post-truth world.
It is a tale of clandestine agents, military scouts, captured documents, dead-letter drops, intercepted mail, decoded telegrams, secret codes and ciphers, bugging devices, desperate plots and honey traps. Featuring case studies on the most fascinating spies and plots through history and illustrated with rare photographs throughout, The History of Espionage decodes the sinister world of surveillance like never before.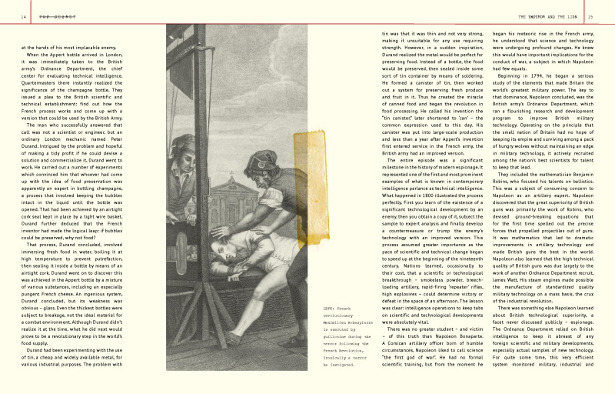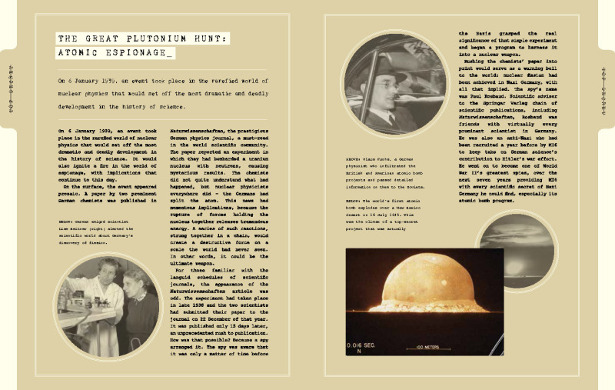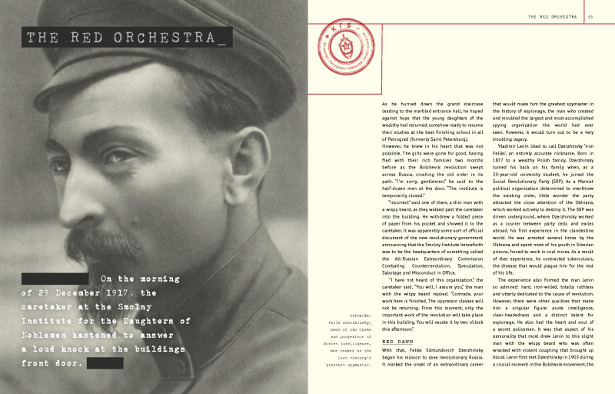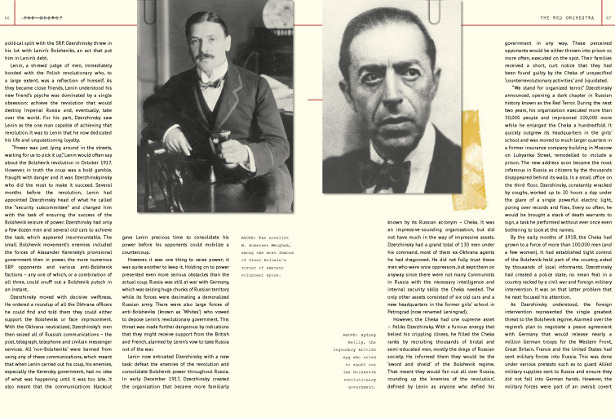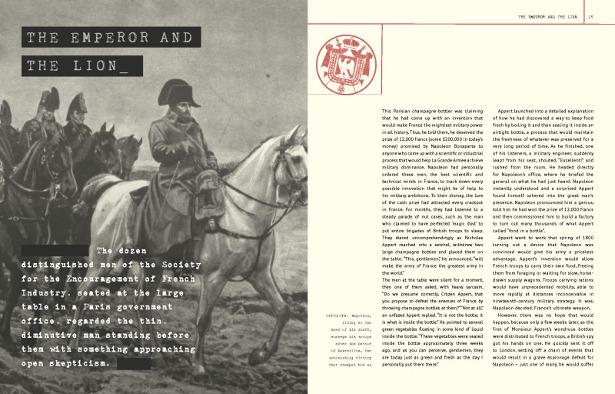 NORTHERN IRISH SET FOR SUMMER OF BBQ BLUNDERS

Just Eat give away free burgers this National BBQ Week as new research reveals Northern Ireland are forecast to ruin 1 in 5 BBQs this summer
· As National BBQ Week continues, 1 in 5 barbeques set to be ruined this summer by Northern Irish blunders
· Top 10 most common BBQ blunders revealed, including burnt food, being served raw meat or suffering in a cloud of smoke for most of the event
· Takeaway delivery service Just Eat launches a BBQ Rescue Service, asking Brits to share pictures of their BBQ disasters to win a round of incident-free burgers
One in five BBQ's will be ruined this summer due to hapless Brits' BBQ blunders, new research by Just Eat has revealed. Collectively, the people of Northern Ireland will host or attend eight BBQs each this summer, but new research has revealed that a fifth (20%) of these are likely to fall flat.
The study found that nearly 7 in 10 (67%) have experienced under or over-cooked food at a barbecue. Even more (85%) admitted to having eaten before attending one as they were worried about going hungry due to the food that would be on offer.
That may be a wise decision, as a fifth of Welsh (22%) confessed to having burned BBQ food when hosting, while 17% of unlucky guests have even experienced food poisoning from a BBQ.
It seems many BBQ hosts are not responding to the changing dietary requirements of friends and family. Vegetarians regularly get a bum deal with a fifth (20%) being offered no special food options at all and 16% only given a bun and salad.
In a bid not to offend their hosts, nearly half of guests (45%) admitted to hiding food under a napkin on their plate, while 36% owned up to having secretly binned inedible food (25%), and other fed it to the family pet (13%).
The top 10 most common BBQ blunders experienced by Welsh are as follows:
Burnt food being served – 52%
Over-catering – 40%
Having to wait for hours for the coals to get hot enough to cook food – 25%
Under-catering – 23%
Meat being served under-done – 20%
Being forced to sit outside even though the weather was bad – 18%
Guests suffering in a cloud of smoke for most of the event – 18%
People turning up uninvited – 16%
Not enough booze – 16%
Not enough variety of condiments – 14%
In response to the Northern Irish tendency to bungle a BBQ, takeaway app Just Eat has launched a BBQ Rescue Service – asking Brits to share snaps of their grilling disasters to bbqrescue@just-eat.co.uk to be in with a chance of winning a perfectly cooked BBQ meal of your choice delivered to your door.
Graham Corfield of Just Eat, said: "I don't think I've ever been to a BBQ where there hasn't been a burnt banger or a questionable burger being served. It may be quintessentially British for your BBQ to not go quite as planned, but we don't have to stomach it any longer. With the new Just Eat BBQ Rescue Service, you'll get the food you really want, safe in the knowledge that it will be delicious."
Respondents said that men do most of the grilling (71%), the top reason being that they are 'glory hunting' and just want praise when the food is ready (25%), while for some, barbecuing is the only type of cooking that they do (24%).
Send photos of your BBQ disasters to bbqrescue@just-eat.co.uk for a chance to win a summer BBQ meal delivery.
'Be WILD in your soul and let the great outdoors set you free as BABES…You are SOLID GOLD!'
Adventure Is Out There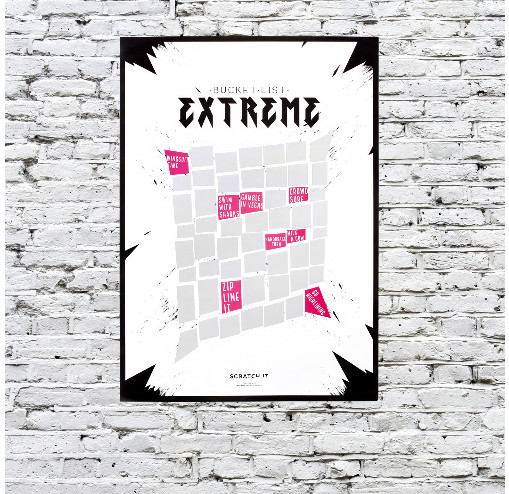 Life is too short to not try something out of the ordinary. Which is why you need this Extreme Scratch & Reveal Poster from ThumbsUp in your life!
Summer will be soon on its way so why not embrace your inner Bear Grills, whether your exploring some of the UK's finest or heading somewhere a little more exotic, make sure your Scratch It! Extreme Scratch & Reveal Poster is close to hand to make those adventures even more thrilling.
All you have to do is pick a square at random and scratch off the grey layer to reveal the mystery task at hand, each illuminated in hot pink. Once you've accomplished one challenge, scratch to reveal the next.
Each poster includes a total of 56 unique extreme challenges, so no longer do you have to spend time wracking your brain for bucket list ideas because all the hard work is done for you, encased in this wonderfully novelty poster from Thumbs Up.
What's more, once each task is complete this poster makes a great scrapbook to keep track of all the incredible things you've done. So if you're looking for the perfect gift for the adrenaline junkie and outdoor enthusiast in your life, look no further. To name a few, challenges include; swimming with sharks, zip lining and wingsuit flying.
The Scratch It! Extreme Scratch & Reveal Poster is available to buy online for £12.99 from ThumbsUp!
BRAIN BUSTERS! This is a puzzle extravaganza! By Mensa >> www.carltonkids.co.uk
FACEBOOK | TWITTER | INSTAGRAM | YOUTUBE
This is a puzzle extravaganza! This landscape book is packed with brilliant, brain-scrambling puzzles that kids will love to solve. 128 pages are packed with over 240 perplexing puzzles. The puzzles are split into three levels of difficulty, getting harder as the book progresses and as kids improve their puzzle skills. All the answers are included at the back of the book, and the different types of challenges will test all areas of puzzle-solving.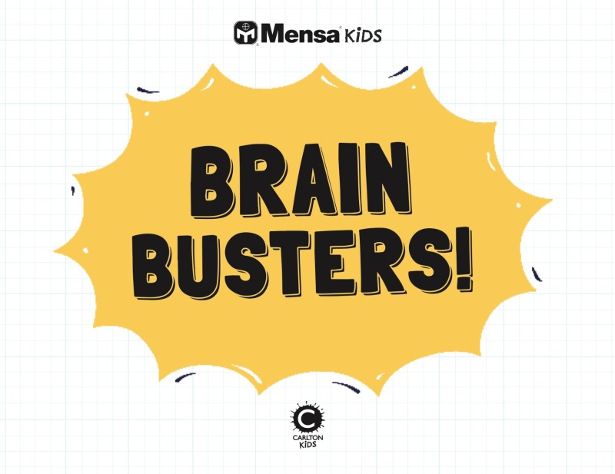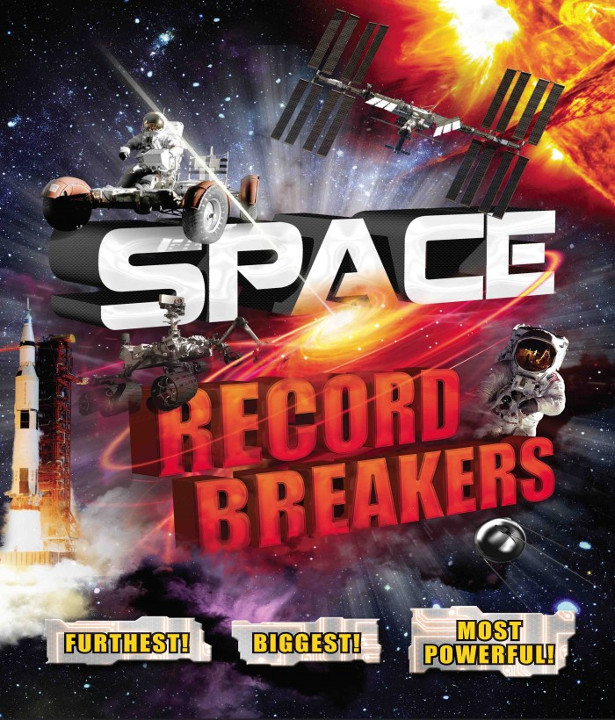 FACEBOOK | TWITTER | INSTAGRAM | YOUTUBE
SPACE RECORD BREAKERS by Anne Rooney
Space is mind-boggling. Time is measured in billions of years, and distances in trillions of miles. Space Record Breakers takes all this wonder and packages it in digestible, factual form, focusing half on the natural wonders of space and half on the history (and future) of humankind's exploration.
What's the biggest known planet? The hottest star? The most intrepid astronaut? The first woman in space? The biggest volcano in the solar system?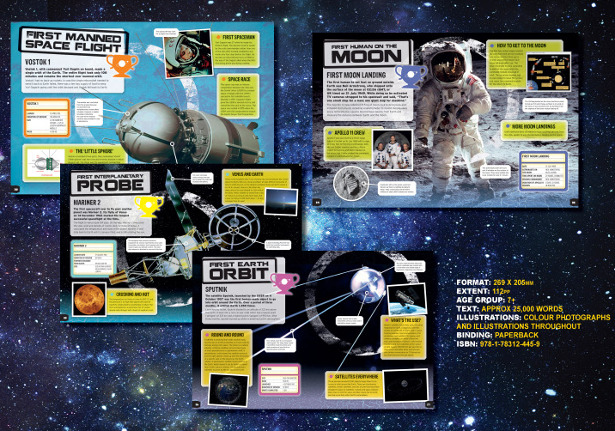 DINO RECORD BREAKERS by Darren Naish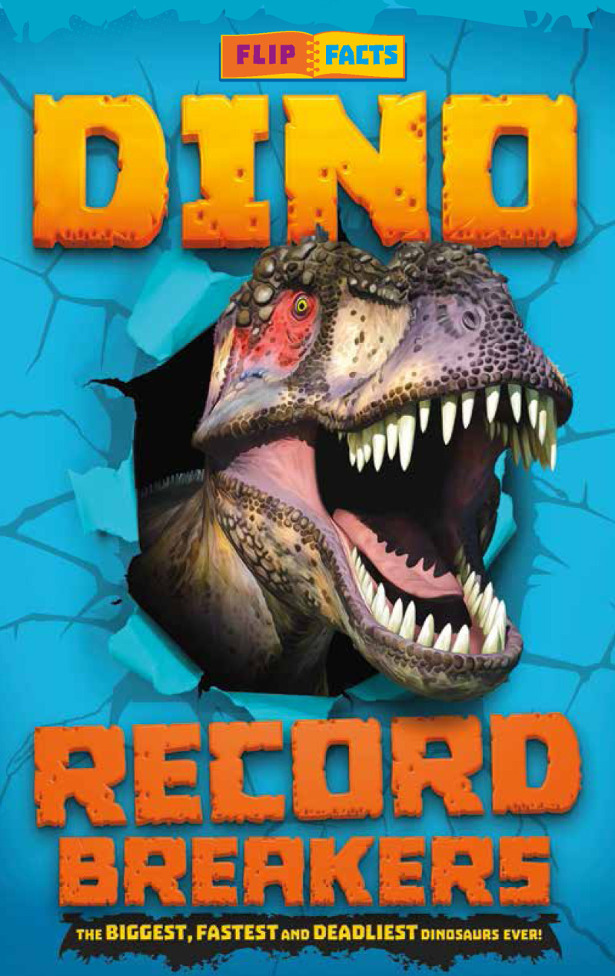 FACEBOOK | TWITTER | INSTAGRAM | YOUTUBE
Check out the greatest record-breakers in history – the dinosaurs! Millions of years ago, when dinosaurs roamed the Earth, you had to be extreme to survive. That's why these incredible creatures racked up so many awesome records. This incredible wire-bound book is packed with cool facts and stats about dinosaur record breakers. Discover the fastest, the biggest and the deadliest dinosaurs! Bite-size facts and trivia for the ultimate in playground currency.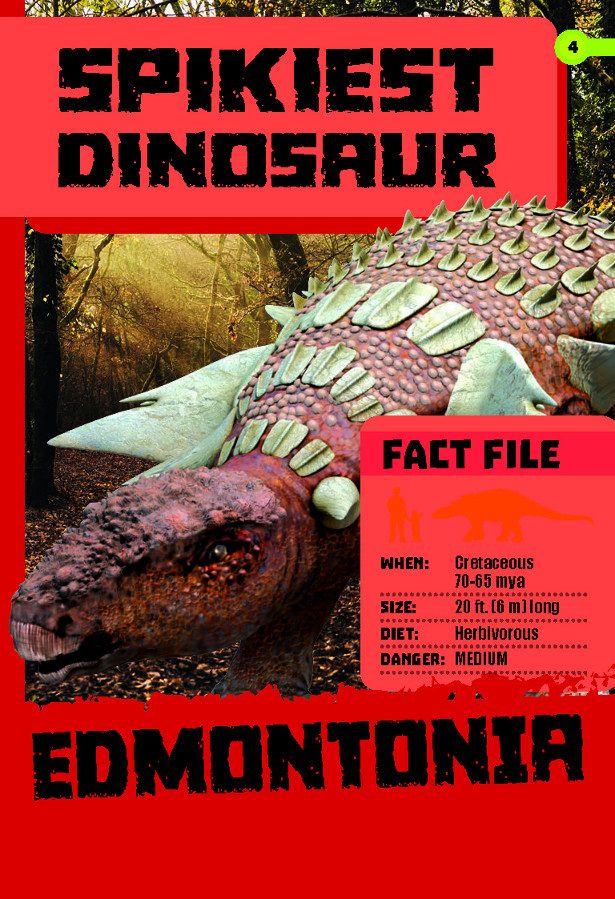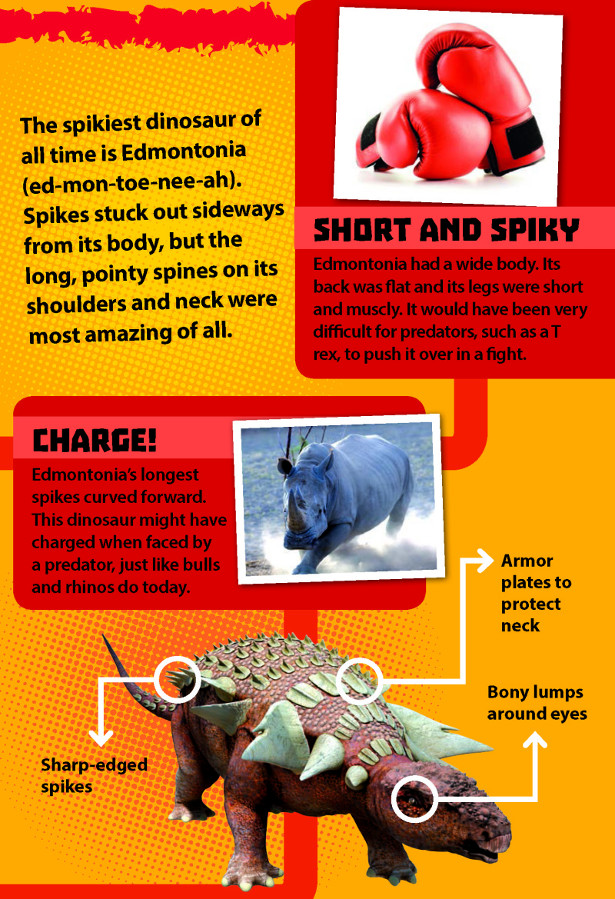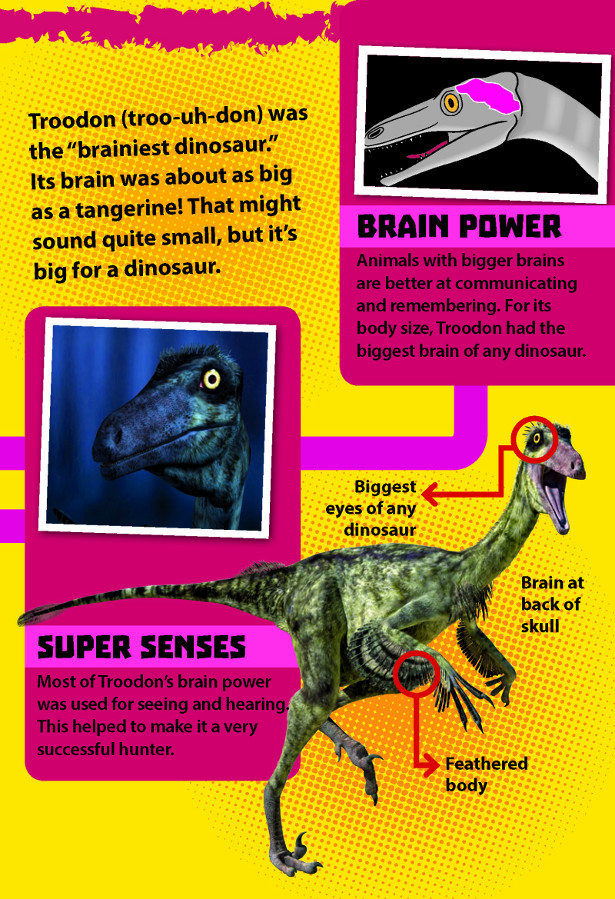 New Luxurious Leathers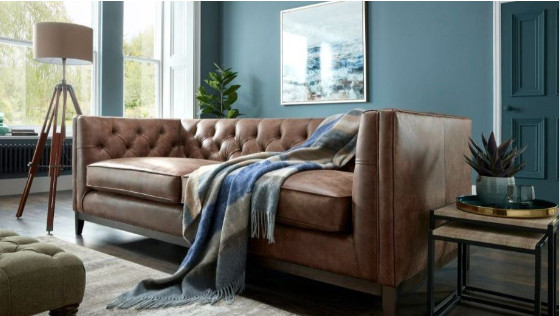 Sofas by Saxon are excited to welcome two beautiful new leather collections; Rustic and Industrial. Chosen for their supremely fine quality and characterful imperfections, they suit the company's gorgeous sofa and chair designs perfectly.
Rustic
Boasting six fabulous shades – Concrete Charcoal, Concrete Pinot, Concrete Brown Tail, Concrete Black, Concrete Espresso, and Concrete Sudan Brown – the leather in the Rustic Collection is comfortingly thick and incredibly smooth. With a waxy yet semi-matte appearance, each hide has been lovingly buffed over and over to create interesting colour variations, adding depth and character. Pictured above and below is the oh-so-stylish Sloane sofa upholstered in the new Rustic leather, in shade Concrete Brown Tail.
While the deep-diamond buttoned back of the Sloane gives off a vintage vibe, the leather finish makes it perfect for contemporary homes. Alternatively, for those with more traditional tastes, the Rustic leather also suits more classic designs such as the The Claridge. Shown below in the new Concrete Charcoal Rustic leather, this sofa makes a sophisticated statement.
Industrial
With a more rugged look, the new Industrial Leather Collection is perfect for creating an authentic 'worn' leather look. Ideal for the current industrial style trend, these leathers create an inviting and homely-looking sofa. Still stunningly supple and velvety to the touch, the collection includes five lovely shades – Cracked Wax Ash, Cracked Wax Brown, Cracked Wax Espresso, Cracked Wax Jet Black, and Cracked Wax Tobacco. Pictured below is the elegant Knightsbridge Chaise in the new Cracked Wax Espresso Industrial leather.
These latest new leather collections join Sofas by Saxon's already outstanding range of hand-picked high quality leathers for customers to choose from. Each leather possesses fantastic colour and texture which is sure to impress when upholstered onto their beautiful furniture designs. Customers can also use their free sample service to order swatches of the leathers to help them make that tricky final decision.
A Wedding at Brahman Hills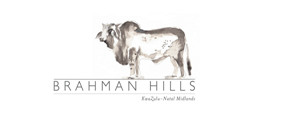 Brahman Hills Hotel and Spa, well-known for its spectacular views and superb venues is one of the best wedding destinations in South Africa, and is the wedding destination of choice in the KZN Midlands.
Set in the Blue Crane Nature Reserve this country retreat provides the perfect backdrop for a dream wedding – 4-star accommodation, a state-of-the-art Spa, a Kitchen with an excellent reputation, impeccable service and many plus factors for bridal couples – a first-rate wedding co-ordination team that delivers real experiences, with real people and stunning wedding venues and two unique chapels to create a memorable occasion.
Its unique, architect-designed Glass Chapel overlooking a lake with panoramic views of the hills, coupled with the Glass House provides an ideal venue for 100 to 280 guests. The other popular venue, The Stables which accommodates smaller weddings of between 50 to 100 guests, now has its own chapel – the Valley View Chapel. Built partially underground, the Valley View Chapel's grass covered roof top blends into the hillside and its light, curved interior walls create a perfect backdrop for floral arrangements. Seating, on contemporary wooden pews, is for 100 guests and the chapel is wheelchair accessible. From its expansive glass front the views extend down the valley where wildebeest, red-hartebeest, zebra, eland, reedbuck, amongst other wildlife can be seen grazing.
Every bride wants her wedding day to be unique – with this in mind the Brahman Hills wedding team has created the Brahman Hills Wedding Package which includes:
the ceremony in the unique Valley View Chapel
the Stables Reception venue with standard banquet tables, white/cream table linen, tiffany chairs, waiters and barman
venue availability from 07:00 – 00:00 on the wedding day
Crostini table for canapés served with complimentary homemade infused ice tea
three course meal for the reception
a Brahman Hills wedding cake
a photo booth (for two hours) during canapés for capturing those fun moments with your guests and a Wedding night stay in a one bedroom cottage for the happy couple (with breakfast).
This Package, for 90 guests* at R99 990 is valid until March 2020.
*Guests wishing to overnight can be accommodated (at additional cost) at Brahman Hills in its 30 elegant hotel rooms, and 12 self-catering cottages – from 60 (single occupancy) to 120 people (shared occupancy); and at the newly opened Springholm, just 4.5 km from Brahman Hills in its seven cottages, and four stand-alone rooms that offer self-catering and/or bed and breakfast options for 48 people.
Brahman Hills ensures that every wedding is picture perfect and a dream come true.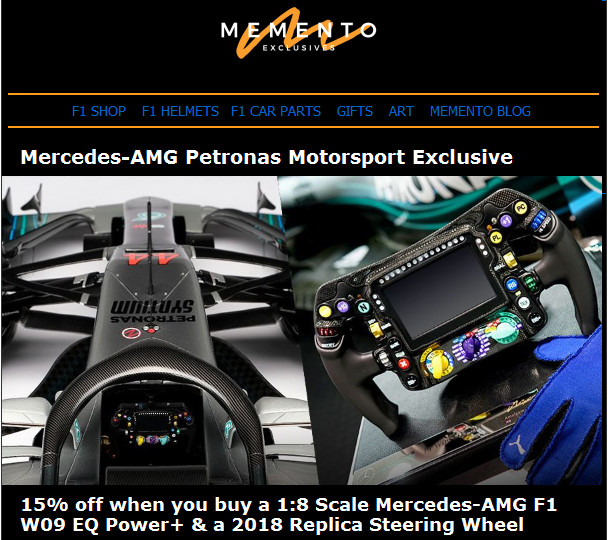 THE DEATH OF THE BEACH BUM
Just 14% planning a lazy holiday in which they do as little as possible
1 in 3 will exercise twice or more per week on holiday
Swimming, running and football top list of the most popular holiday sports and activities
THE LAZY beach holiday is on the decline, as Brits heading on their holidays this month are planning to ditch the sun lounger in favour of sport and exercise, according to new research.
Data published by Decathlon from its Decathlon Activity Index 2018, a survey of over 7,600 UK adults conducted over June and July, shows that we plan to ramp up our activity levels over the holiday season rather than simply laze around next to the pool.
On average, we increase our rates of activity by 12% during these summer months, with almost a third (32.5%) taking part in sports or physical activity at least twice a week.
Just 1 in 7 of us (14%) are planning a lazy holiday of doing as little as possible and intend to take part in no sport or physical activity.
Holidays seem to offer the magic formula for a more active lifestyle. 42% report feeling more motivated and enthusiastic over the summer months, while 29% say that simply having more free time means they can increase how active they are.
Philippe Ribelo, UK Marketing Director at Decathlon commented: "Holidays are a great opportunity to make a change and form new, healthier habits. We can see from this research how, when people are motivated and can make the time, they choose to be more active. The challenge is to try and bring these good habits back from holiday with you.
"While the weather won't be guaranteed back in the UK as the summer draws to a close, our findings reveal other factors that encourage people to maintain more active lifestyles.
"Key appears to be allowing yourself to set time aside for sport and activities. 29% say that lack of time is the biggest barrier to being active.
"Another way is to plan activities that include other people. One in 5 people report this this encourages them to be more active and is another reason why rates of activity are boosted while we're away with family or friends."
Topping the list of holiday sports and activities is swimming, the choice for 29% of holidaymakers. However, many of us are also happy to venture beyond the pool taking equipment for other sports and activities with us on holiday, including:
Running – 14.4%
Football – 14%
Gym – 11.5%
Hiking – 11%
Cycling – 8.3%
Tennis – 7.6%
Surf Sports – 5.4%
Yoga / Pilates – 4.9%
However, with 62% of us packing extra clothing and equipment for our active holidays, this does bring with it a number of woes.
14% say that they struggle to find space for the extra items they want to take and 7% have to pay for extra baggage allowance to enable their sporting holiday plans.
Decathlon has a range of space saving products that are ideal for taking on holiday such as the Kipsta Football pop-up goals or the Quechua pop-up camping tents.
The Decathlon Activity Index tracks rates of participation in sport and other physical activities across the year through a monthly, national survey.
Decathlon has 42 stores in the UK and sells a variety of sports equipment, clothing and accessories perfect for those want to get active or excel their performance.
For more information, visit www.decathlon.co.uk
Available Now! FEDERER: PORTRAIT OF A TENNIS LEGEND by author Iain Spragg (www.carltonbooks.co.uk).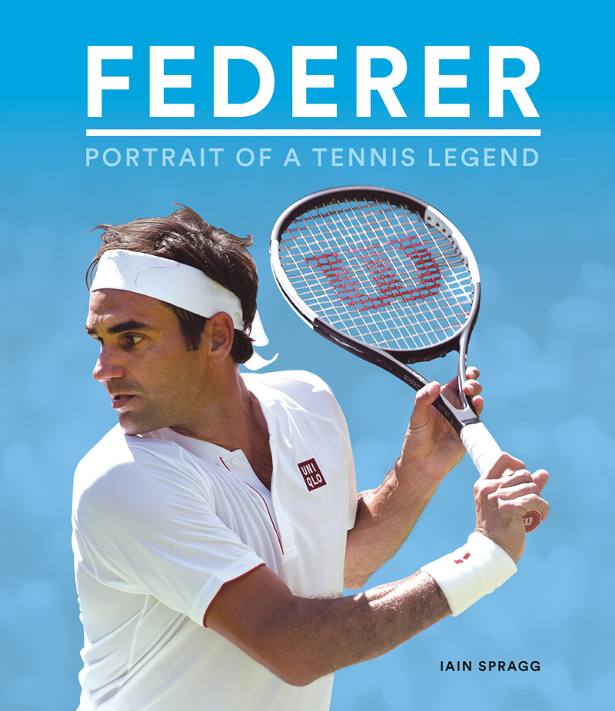 FACEBOOK | TWITTER | INSTAGRAM | YOUTUBE
This superb biography, filled with photographs from his sensational career, follows Roger Federer from his first steps in tennis in the junior tournaments right through to the main professional circuit.
Federer: Portrait of a Tennis Legend is an illustrated biography of a man who has graced the world of tennis for more than two decades, playing with grace, panache, and magnificent sportsmanship. He who has transcended tennis to become one of the greatest sportsmen of the twenty-first century. This portrait illustrates his great rivalries, his great matches and his great victories.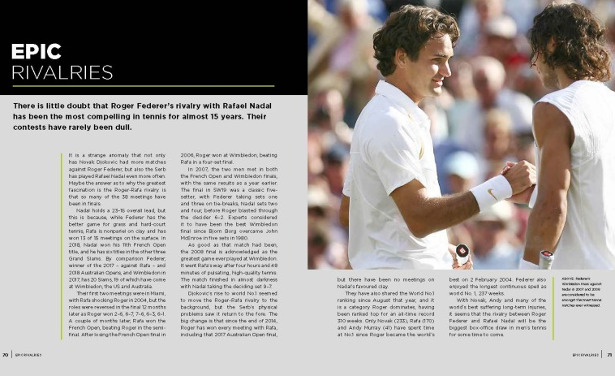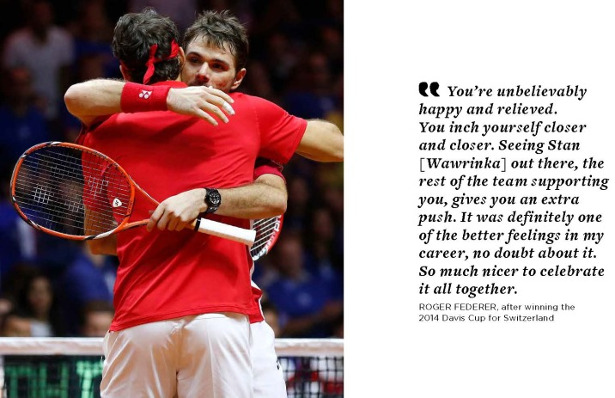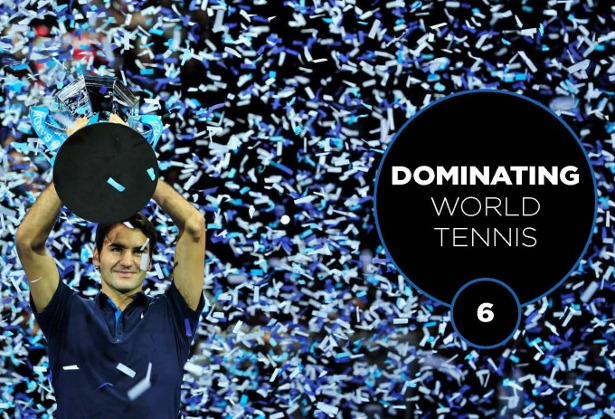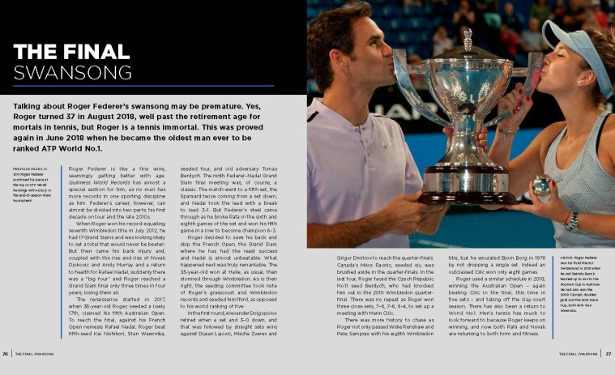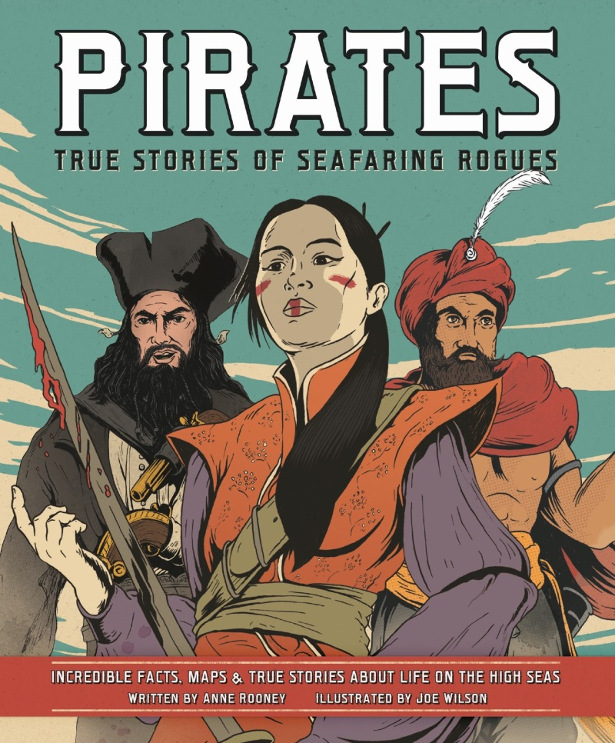 FACEBOOK | TWITTER | INSTAGRAM | YOUTUBE
This highly illustrated swashbuckling title is a visual treat and a book for the whole family to treasure. In it, readers can discover who were the real pirates of the Caribbean (and elsewhere). In Pirates: True Stories of Seafaring Rogues, we explore pirates throughout history and across the globe. We come face to face with some of the most villainous and scurrilous rogues ever to sail the seven seas. Included are the notorious Blackbeard, who terrorized the Caribbean and the Atlantic seaboard of America until he met his end in a dramatic shoot-out; and Captain Kidd, who might be the unluckiest pirate of all time, and whose legendary treasure is still sought after. These in-depth pirate profiles are interspersed with highly visual maps and curiosities exploring all the incredible details of life as a pirate on the high seas.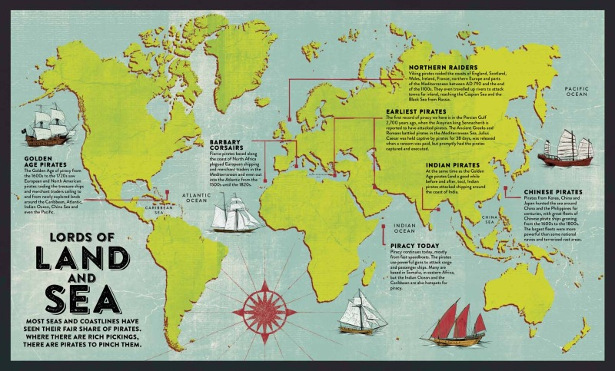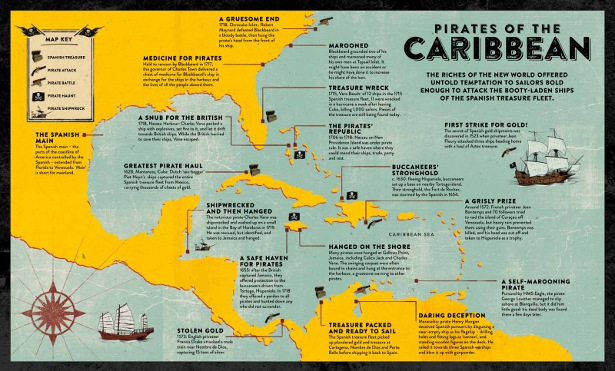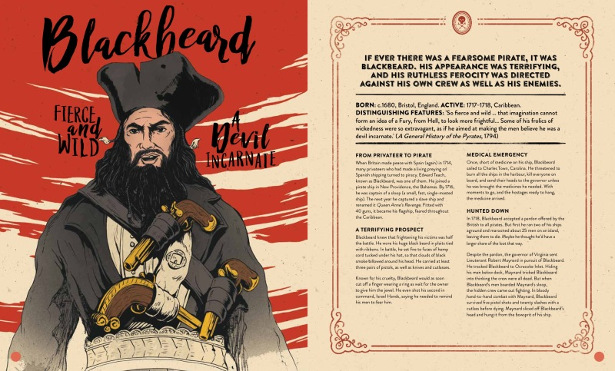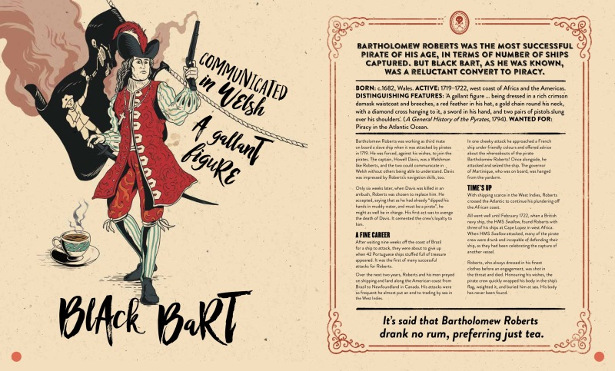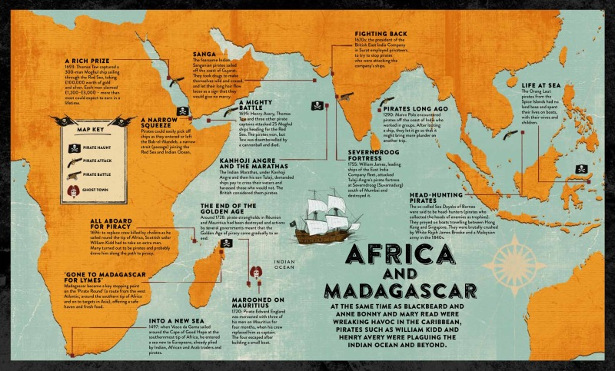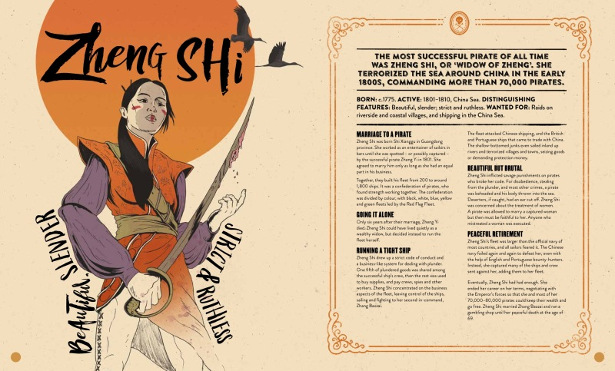 THE DRAGONS CREATIVITY BOOK by Andrea Pinnington >>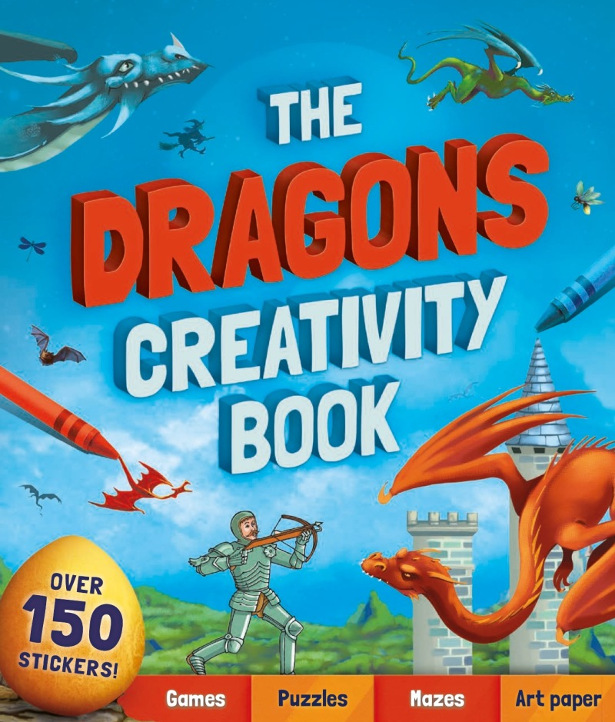 FACEBOOK | TWITTER | INSTAGRAM | YOUTUBE
Snip! Stick! Colour! Create! Let your imagination run riot in the ultimate activity book on dragons! Make a knight's sword, decorate some dragon eggs and create a potion to make dragons friendly. Packed with 2 pages of over 150 stickers, dragon-model pieces, pull-out decorated "dragon scale" art paper with ideas for brilliant craft projects, colouring tricks and puzzles. Kids will be enthralled by this unbeatable activity book.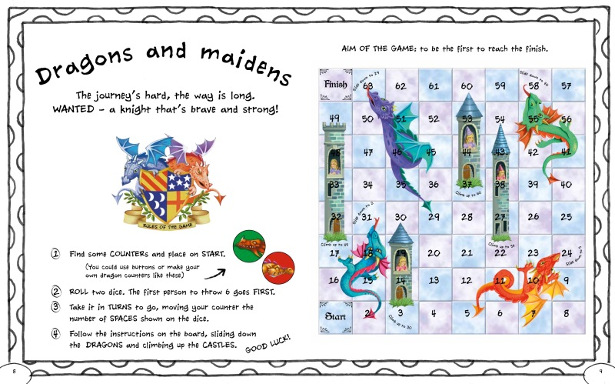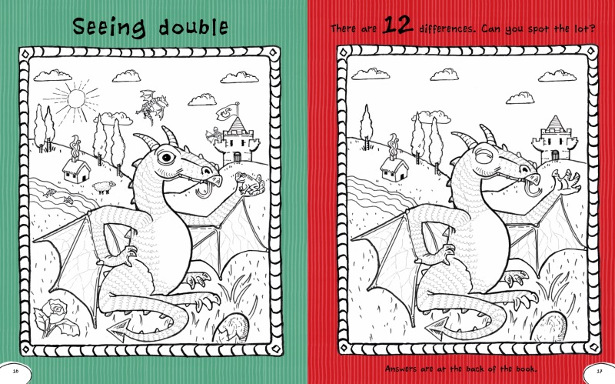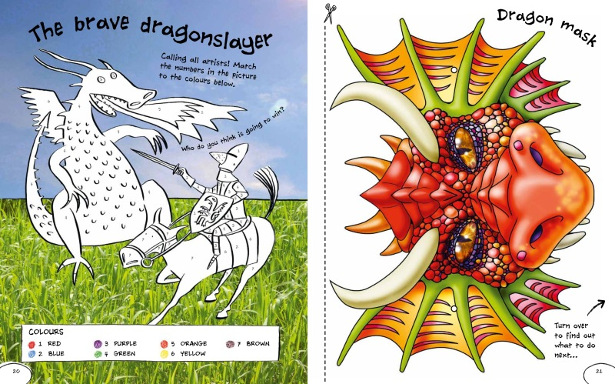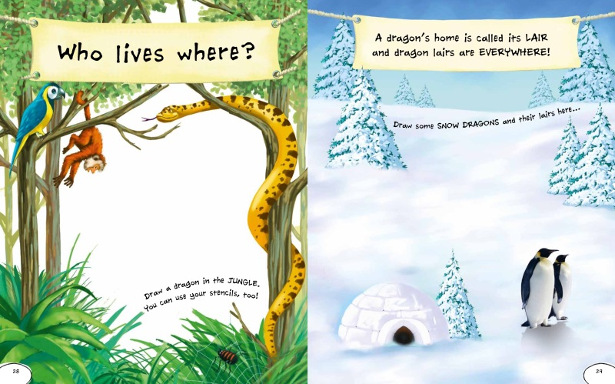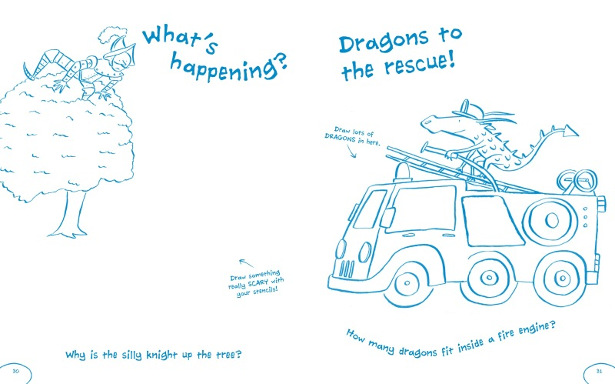 RUGBY WORLD CUP 2019 TM KIDS' HANDBOOK
By Clive Gifford
FACEBOOK | TWITTER | INSTAGRAM | YOUTUBE
The only official children's companion to Rugby World Cup 2019™, which kicks off on 20 September, 2019.
As excitement builds in the run-up to RWC 2019, the official Rugby World Cup 2019TM Kids' Handbook provides the perfect tournament companion for younger rugby fans. It's bursting with information about the host country, Japan, plus the stadiums, top teams, superstar players, Rugby World Cup facts and stats, as well as loads of games, quizzes and puzzles.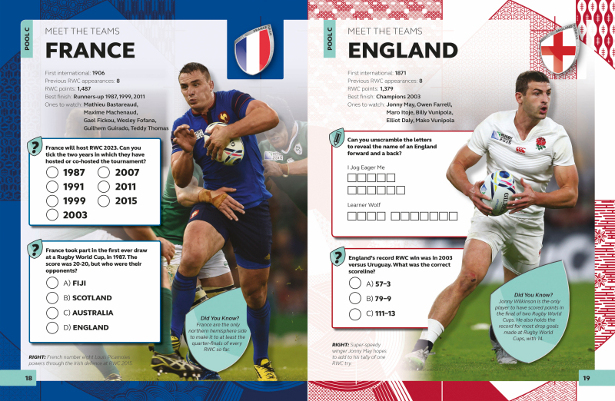 Razor Sharp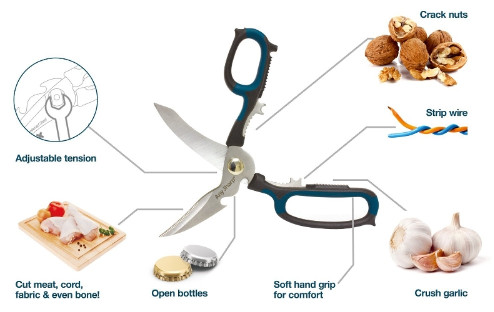 Multi 5-IN-1 Scissors from AnySharp perfect for the home, kitchen, office or workshop. From opening bottles, cracking nuts, crushing garlic and even cutting meat on the bone, the AnySharp Multi 5-IN-1 Scissors have you covered and are the only pair of scissors you will ever need.
Incredibly versatile, ergonomic, safe and durable, using a superior tempered steel blades, you can be reassured that your scissors will stay sharper for longer, meanwhile the adjustable tension allows you to keep tightening them up for years to come. Not to mention the curved design which helps to keep your hands further away from what your cutting. The soft touch handles provide a super comfy grip wherever your hand applies pressure, perfect over extended periods of time whether you're a left or right handed user.
The razor sharp blades can cut through everything from blister packs, credit cards, carpet, tough boxes to even chicken bones. Due to the additional serrations on the blades helps prevent sticking when dealing with tough objects, and allow the scissors to glide through with ease. Not only do the AnySharp Multi 5-IN-1 Scissors provide to user with a precise slice every time, they also have a number of other fantastic features built in for help round the house, including cracking nuts, crushing garlic, opening bottles and stripping wires.
The AnySharp Multi 5-IN-1 Scissors are available to buy online for £11.89 from Amazon.
MOVING WITH THE TIMES: CARDIO CLASSES TRENDING FOR SUMMER
Group exercise continues to shape the future of fitness, with 4.86 million Brits taking part in group classes every week – an increase of one million participants since 2016.
Ian Twitchen, head of product at Total Fitness, sees this as a trend which will continue, as the leading health club has seen a 17% increase in fitness class bookings for the year to date, compared to the same period in 2017.
"Group exercise is now more popular than swimming and running," says Ian.
"Not only is exercising in groups a more motivational and enjoyable way to work out, but with a growing variety of class options, there's something to suit all ages and levels of ability.
"It's also a fantastic starting point for those who are new to exercise and unsure where to begin. We're seeing that women in particular are harnessing the benefits of group exercise, currently accounting for 74% of group exercise classes in the UK."
Ian shares his expert insights on the exercise trends that are set to take over gyms, fitness studios and even living rooms this summer.
DANCE YOURSELF FIT
Dance-based exercise has been steadily growing in popularity, which may be a result of popular TV shows such as Strictly Come Dancing. The benefits of a dance workout are second to none, as the varied movements works every muscle group in the body whilst giving you that all important cardio hit.
But times are changing – it's not just about Zumba anymore – new forms of dance are cropping up all the time to cater to all ages, fitness levels and musical taste, such as Kangoo, Medau and hula hooping, which we offer at a number of Total Fitness health clubs.
Kangoo is a dance lesson centred around jumping that utilises spring-loaded boots called Kangoos to give the legs and glutes a killer workout while Medau is a dance-like exercise that focuses on the body's natural movements to combine elements of spring, swing and stretching, all set to music. Hula hooping is well-known amongst children but it's not just for kids – adults can hugely improve core strength and cardiovascular fitness through an hour's hula hooping class.
PEDAL POWER
Spin classes are our most attended and the popularity of cycling shows no sign of slowing down. It's a great choice for all abilities as these classes let you set your own pace but will push you to work as hard as you possibly can. It's an excellent calorie burner that also builds lean muscle, particularly in the core and leg areas.
Not only is the group training experience proven to push individuals to work harder, it also helps build a community and you'll often find that new friendships are born through group cycling classes. It's an all-round winner.
SWIM TO WIN
Another hugely popular category of fitness classes are those that take place in the pool. Swimming is one of the best forms of exercise because it gets the whole body moving – and water aerobics are particularly popular amongst older demographics, as in-pool activities are gentler on the joints. Trips to the pool make up 39% of visits by people aged 75 and over, compared to eight per cent of people aged between 16 and 24.
Aqua classes typically involve performing simple aerobic movements with equipment such as floats and water dumbbells. The water helps ease of movement whilst providing a level of resistance to gently build strength. It also reduces the effects of gravity, making it easier to carry out simple actions. If a gruelling gym routine isn't for you then check out the aqua classes at your local pool.
Specialist hydrotherapy pools, a facility we have at all Total Fitness clubs, have enormous benefits for those suffering with arthritis, as the increased water temperature eases the strain on sore joints, allowing even severe sufferers to get carry out simple exercises safely.
HIIT THE GROUND RUNNING
No one ever regrets a workout. No matter how long or short you exercise for, every minute of movement counts. This is why High Intensity Interval Training, more commonly known as HiiT, can be the perfect place to start if you're struggling to drag yourself to the gym.
HiiT workouts are predominantly cardio-based and involve pushing yourself to your absolute limit in very short bursts, then resting before repeating the action. Typically, you'd push yourself for 30 seconds, then rest for three times as long, before repeating the exercise. These intervals of intense exercise are incredibly effective at burning calories and help the body to continue burning calories even after your workout is finished.
HiiT sessions usually last between 15-20 minutes but this can be more or less depending on personal preference. It's also worth noting that two 10-minute workouts are just as beneficial as one 20-minute session, so it's okay to spread out your exercise throughout the day. This year we're also seeing a rise in HiiT workouts being combined other popular forms of exercise such as pilates and strength training by including weights.
POUND THE PAVEMENT
Running is a fitness favourite and a great activity for the summer months, whether you prefer to get out on your own or as part of an organised activity like Park Run. Not only does it strengthen the core and leg muscles whilst burning calories, it's also proven to make people happier.
And bad weather is no longer an excuse to hang up your running shoes as new technology means people can enjoy a more authentic and enjoyable indoor running session than ever before. State of the art treadmills connected to Netflix and running routes around the world, curved treadmills powered by the runner's forward motion and indoor running tracks are just a few of the facilities available at select Total Fitness clubs, ensuring gym goers are getting the best workout possible.
In order to keep up with the growing demand for more group exercise and to champion its all-encompassing approach to fitness through a variety of exercise, Total Fitness has expanded its class offering and now provides more than 70 free classes every week. For more information please visit www.totalfitness.co.uk.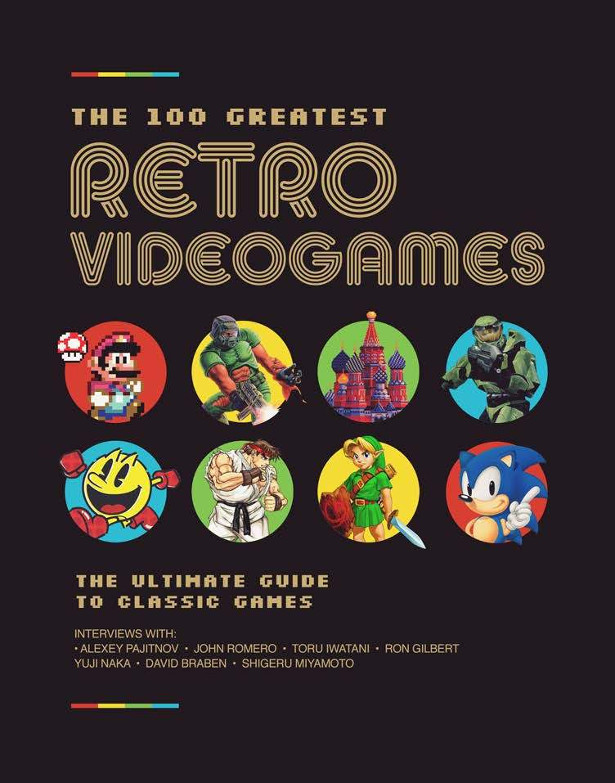 FACEBOOK | TWITTER | INSTAGRAM | YOUTUBE
This brilliantly illustrated book contains the 100 greatest retro videogames, as chosen by the experts at Retro Gamer magazine. From platformers and puzzlers to shooters and racing games, it covers everything from 8-bit hits such as Pac-Man and Manic Miner to more recent classics like Halo: Combat Evolved and Resident Evil 4. There's something here to appeal to everyone, whether you're a fan of Shenmue or Super Mario Kart.
But that's not all. In addition to the massive countdown of classic videogames, there are dozens of in-depth chapters on some of the biggest games featured inside, including gorgeous screens and artworks, and revealing interviews with the people who made them. This is a must-have for any retro videogame fan.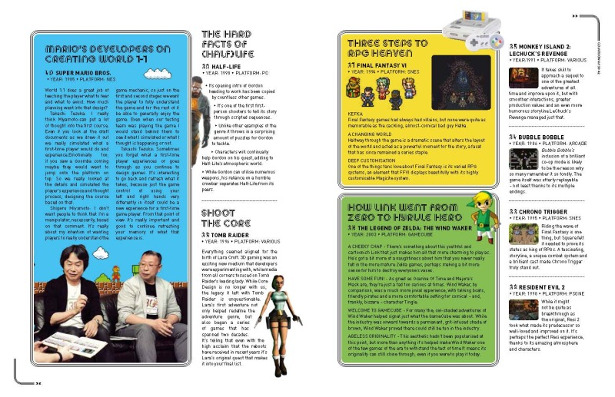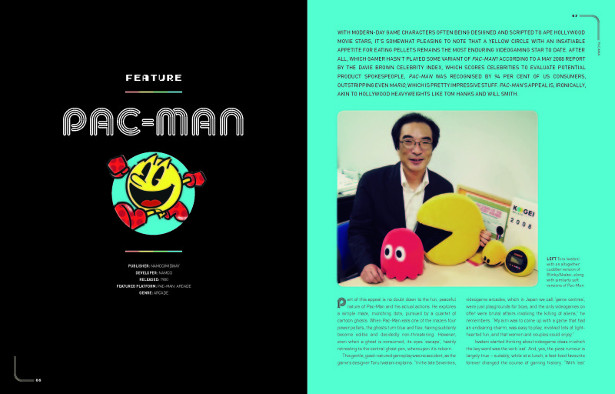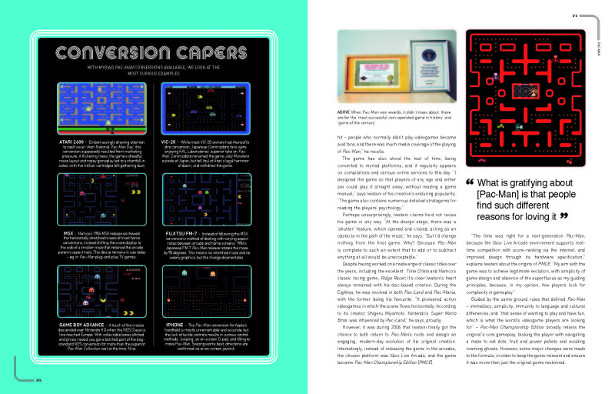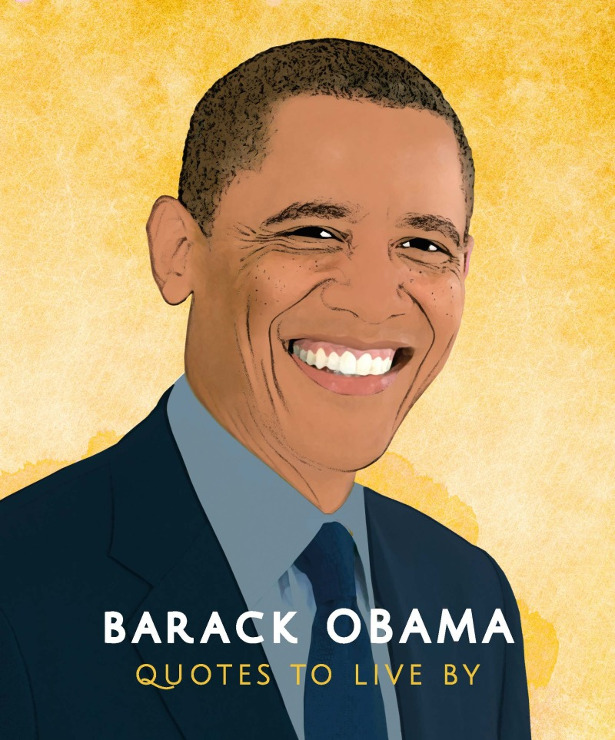 FACEBOOK | TWITTER | INSTAGRAM | YOUTUBE
Barack Obama: Quotes to Live By is a life-affirming collection of over 170 quotes from one of the world's most admired and respected public figures. Excelling academically, professionally and as a community organizer, Barack Obama showed promise and dedication to many causes from a young age. From a law professorship, to a seat in the Illinois State Senate, to becoming the first African-American president of the United States, Obama's trajectory to the most powerful political position in the world was determined. As well-known for his eloquence and memorable speeches as for his many achievements, Quotes to Live By is a beautifully presented collection of inspirational and moving quotes from one of the most important figures of the twenty-first century.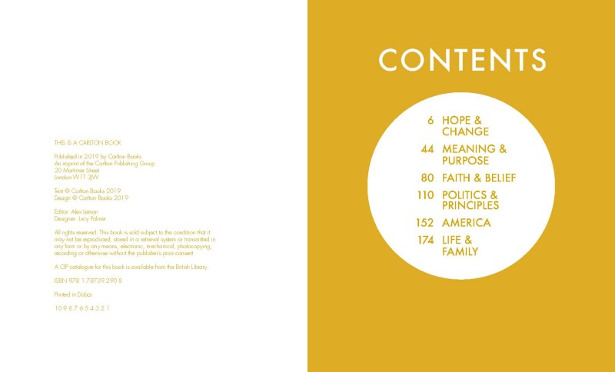 "Where we are met with cynicism and doubts and those who tell us that we can't, we will respond with that timeless creed that sums up the spirit of a people: Yes We Can."
Barack Obama, victory speech, Chicago, 2008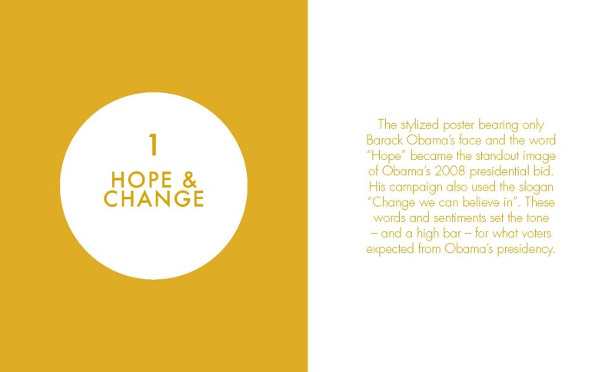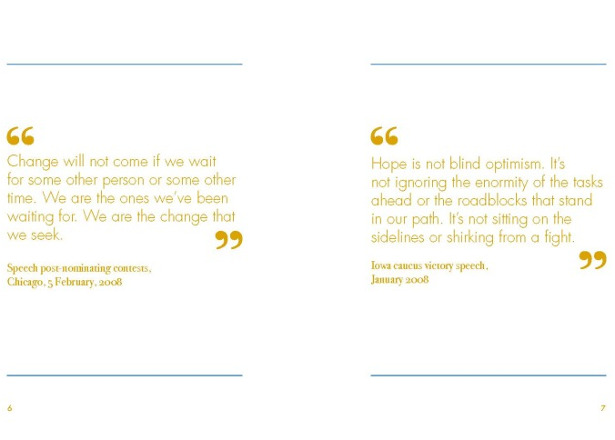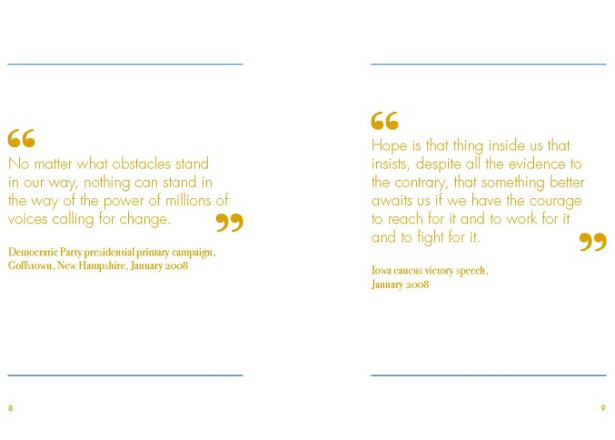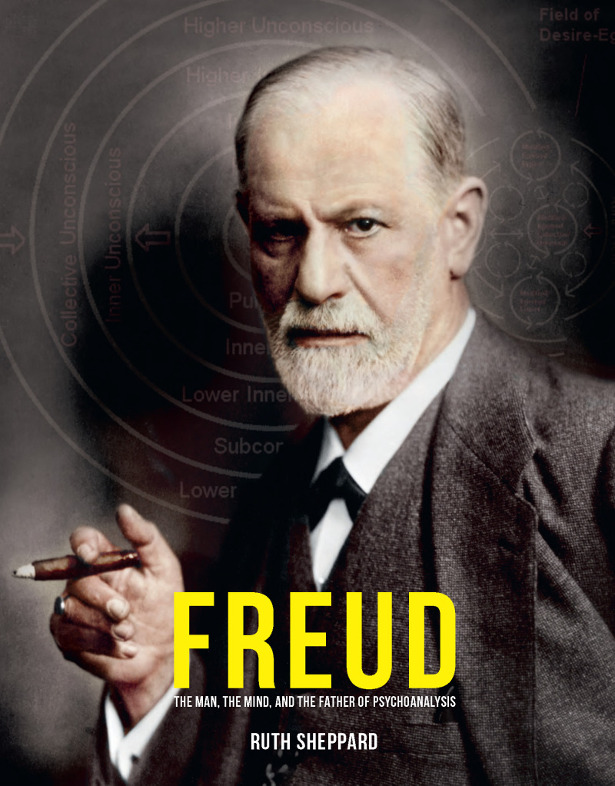 FACEBOOK | TWITTER | INSTAGRAM | YOUTUBE
Freud is a compelling account of his life. It is the only biography of the great man to contain 15 items of memorabilia from the Sigmund Freud Archives in the US, and the Freud Museum, London. It examines how he developed the theories for which he became famous, as well as revealing his struggles, neuroses and his attempts to use his own techniques to understand himself. The diary extracts and personal notes shown provide a small insight into the extraordinary mind of the man who defined our own.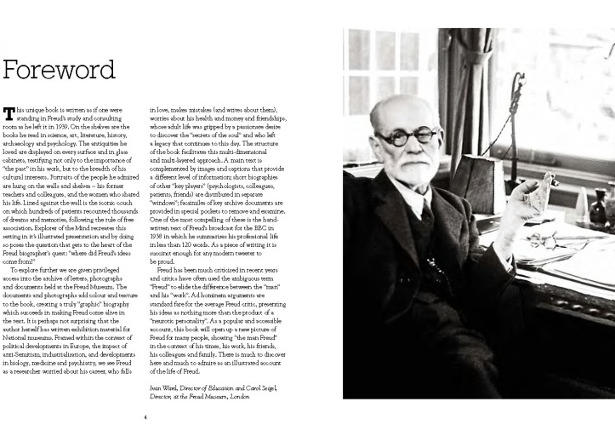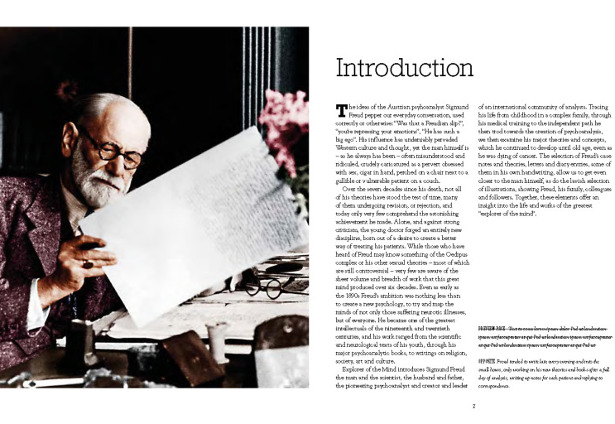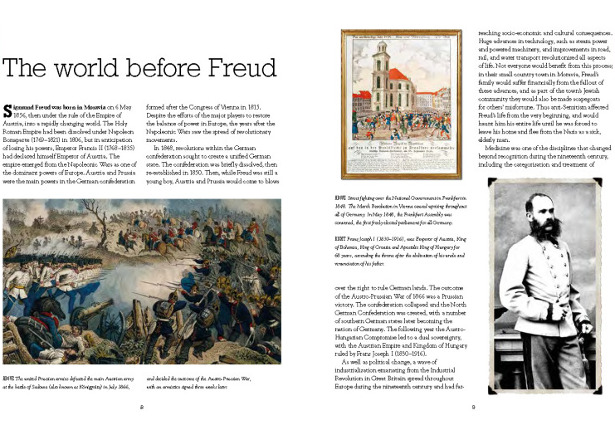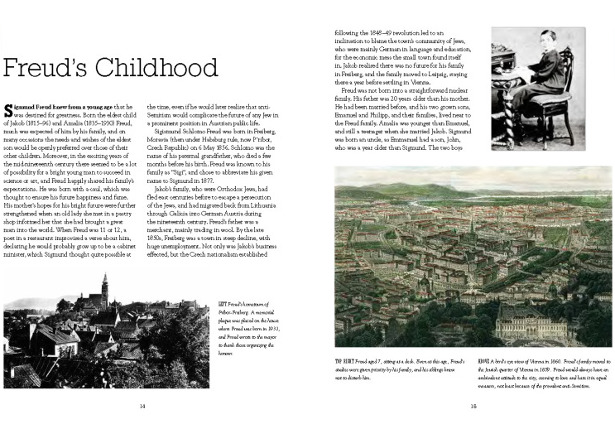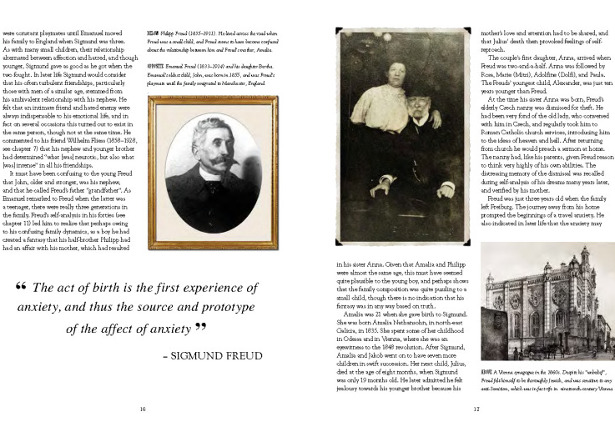 Scottish gay inclusive rugby squad reveals new kit ahead of major tournament
Scotland's oldest gay-inclusive rugby club has revealed a new sponsorship deal as it gets set to compete in Europe's largest LGBT+ inclusive tournament.
Standard Life Aberdeen's LGBT+ inclusion group, known as the Lighthouse Network, is the new shirt sponsors of the Caledonian Thebans RFC.
The club unveiled its new kit at Murrayfield BT Stadium before its departure to Dublin to represent Scotland in the Union Cup.
Luke Fenton, chairman of Caledonian Thebans said: "We are delighted to have secured sponsorship from a network that shares our values. For us, rugby is more than just a game, it is great for mental and physical health and it gives people an opportunity to enjoy a good way of living.
"It delivers a sense of belonging and helps nurture a mutual understanding and responsibility towards others, which breaks down prejudices within sport.
"Inclusive rugby continues to grow and to have the support of Standard Life Aberdeen's Lighthouse Network means that we can continue to help more people get into the sport and let them play and train, and that is invaluable."
Lynne Connolly, Global Head of Diversity and Inclusion at Standard Life Aberdeen added: "Our Lighthouse Network exists to enable all Standard Life Aberdeen colleagues to be themselves at work and to promote inclusion both in and outside of the working environment.
"We are therefore proud to be associated with The Caledonian Thebans, a club that is flying the flag for equality and inclusion both at home and overseas and has achieved a number of successes along the way. We wish them success at the Union Cup and in the coming season."
With over 70 players and plans for a women's team in the pipeline, the Edinburgh club offers twice-weekly coaching sessions and regular matches against both mainstream and inclusive clubs and strives to develop confident players and encourages participation in rugby from groups who may have been under-represented in the sport.
Caledonian Thebans regularly compete on the international circuit, picking up silverware along the way, and looking ahead the side will be flying the Lighthouse Network flag by jetting out to Ottawa in Canada in 2020 for the Bingham Cup, the largest inclusive tournament for rugby in the world.
But before that the focus is firmly on success at the two-day Union Cup which takes place in Dublin from June 8 when Caledonian Thebans will be one of 45 teams from 15 countries competing.
Ahead of the club's departure, Luke added: "This year we have an increased number of players, and more inexperienced players, but we have spent a lot of time training hard and we feel that our guys are up to the task and will be coming home from Dublin with silverware.
"Aside from trophies, our goal is for everyone to enjoy rugby in a prejudice-free environment, and we are proud of our supportive, diverse and social team. Since the club's formation 17 years ago we've been pushing boundaries on and off the pitch to provide a welcoming environment for all who want to play rugby. "
Janine Flynn of Standard Life Aberdeen's Lighthouse Network finished: "The Lighthouse Network is proud to be associated with the Caledonian Thebans which adds to our support of Pride Edinburgh in June. Together both sponsorships will go a long way in helping to promote further inclusivity in the workplace where people can be themselves. We look forward to a successful partnership."
Lighthouse's aim is to enable all Standard Life Aberdeen employees to be themselves at work. It supports LGBT+ individuals in their working lives by promoting further inclusion in the workplace through events, networking, training and peer-to-peer support. The Lighthouse Network has over 400 members and operates globally across Standard Life Aberdeen's offices around the world.
Bib Clip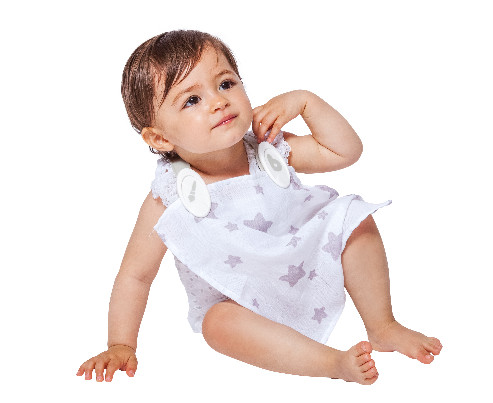 Transform any fabric or paper napkin to a bib with the ingenious B'Clip from Baby To Love. Ideal for meal time's, painting, playing with clay and other messy activities, be rest assured with the B'Clip you will receive comfortable protection thanks to its ergonomic shape, flexible fit and soft touch material. Made from a 100% waterproof food-grade rubber that is easy to wash and clean, from 6 ages months + if you're out and about, and limited on space, the B'Clip provides you with vital protection without been bulky and unnecessarily oversized.
A life savour for your little ones most precious outfit's, avoid one less bib on a mountain of laundry, simply use the B'Clip holder with a new paper napkin and throw away after use. The B'Clip incorporates an effortless wide opening so that you can fit even the thickest hand towel for those extra messy activities. Not to mention for protection against choking, if the napkin is pulled hard, the B'Clip is designed to release for baby safety.
After use keep the B'Clip close to hand, as it sticks to any fridge or other magnetic surfaces. Ready to throw in your bag for use when dining, visiting family, or traveling. An affordable, practical, yet stylish baby shower gift that any new parent would be grateful of.
For over 10 years, specialising in creation of original, innovative and trend led baby products provide a helpful hand throughout every moment of your child's life look no further than BabyToLove. Designed and developed in France BabyToLove are committed to the quality and safety of their products, to achieve only the best results.
The Magnetic Soft Silicone B'Clip (Grey Pencil, Blue Apple, Pink Cupcake) is available to buy online for £9.95 from BabyToLove.
Paxton & Whitfield's Cheese of the Month for June: Peralzola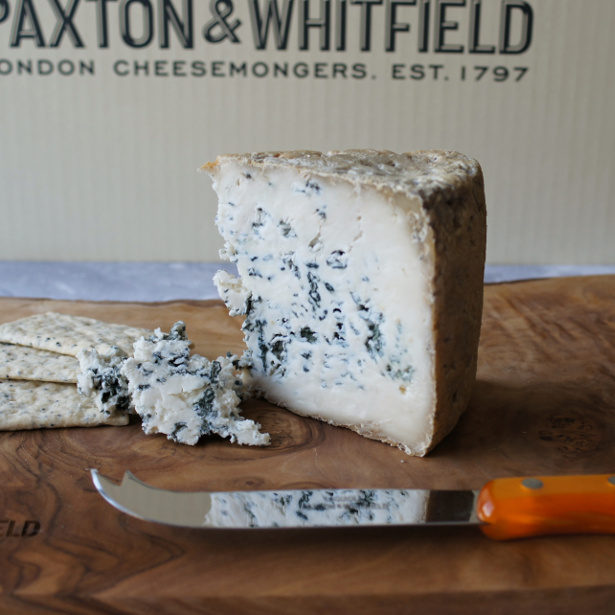 Included in the Cheese Society pack this month, Sophie Wilcock, buyer at Paxton & Whitfield, has selected Peralzola (£35.00/kg) (pasteurised, traditional rennet) to enjoy as Paxton's Cheese of the Month for June.
Peralzola is a rich, creamy, blue cheese made from sheep's milk and is acknowledged as one of Spain's finest blue cheeses, so much so it was voted 'Best Cheese' at the 2018 Gourmet Quesos Awards in Spain.
It is made by Quesería La Peral in La Peral, a tiny village located in the mountains of the Asturias, northwest Spain. The village is surrounded by green pastureland and is just a few miles from the blue waters of the Cantabrian Sea. Sheep and cattle wonder freely, grazing on the fresh verdant green grass the area is famed for.
The village has a population of just over 200 people and Quesería La Peral is a central part of the community. The quesería is family run and was founded in 1923 by Antonio León Álvarez. They gained notoriety with their La Peral blue cheese, made from cows' milk, and due to requests from customers they created Peralzola.
Small batches of cheese are matured over 60 days, slowly developing a complex flavour, both creamy and nutty, with a smooth blue spicy sharpness. It is ideal served with fresh fruit or delicious on green salads.
Sophie says: "Quince paste, or Membrillo, is the classic Spanish accompaniment to cheese, its sweet notes will perfectly balance out the strong but smooth blue flavours in Peralzola. Our Quince Cheese (£2.95/140g) is made in Spain from the finest ingredients. A sweeter dessert wine would be my choice of drink to enjoy with this cheese. Our Monbazillac (£17.50/50cl) is a delicious dessert wine from vineyards overlooking the Dordogne, its fruity sweetness will cut through the salty nature of this blue cheese and they will complement each other beautifully. Finally, our Celery & Sea Salt Oaties (£4.25/150g) will be wonderful with the warm biscuit rich tones of Peralzola."
After the success of their women's leather aprons, Dutch brand WITLOFT is launching new colours and prints this June.
The playful leopard print design and pale blue tone make the aprons an ultimate showstopper in the kitchen and the perfect gift for any chef of the house, or budding baker!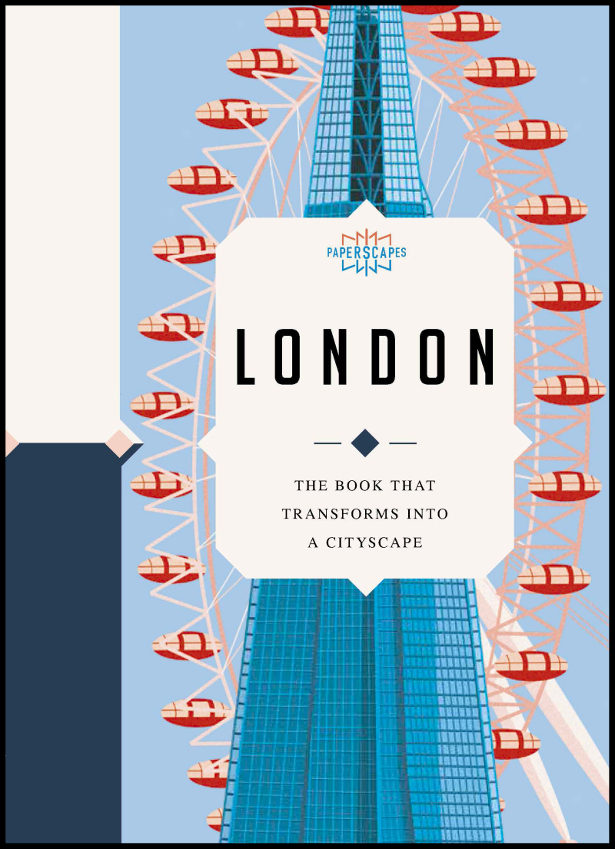 FACEBOOK | TWITTER | INSTAGRAM | YOUTUBE
Paperscapes: London features 53 of the city's seminal structures, from the historical to the cutting edge, with specially commissioned illustrations accompanied by authoritative text. Once the card around the buildings is removed, you are left with your own version of London to treasure and display.
London's 2,000-year history is still visible in the fabric of the city today. By turns cutting edge, ancient, frenetic, peaceful, refined and gritty, this city of contrasts has fascinated visitors since it was first settled. The structures that make the city are just as high contrast – from the sleek and imposing Shard to the pomp and splendour of the Royal Albert Hall, the mid-century style of 2 Willow Road to the industrial temple to art Tate Modern, beautifully designed buildings with fascinating stories lie on every street.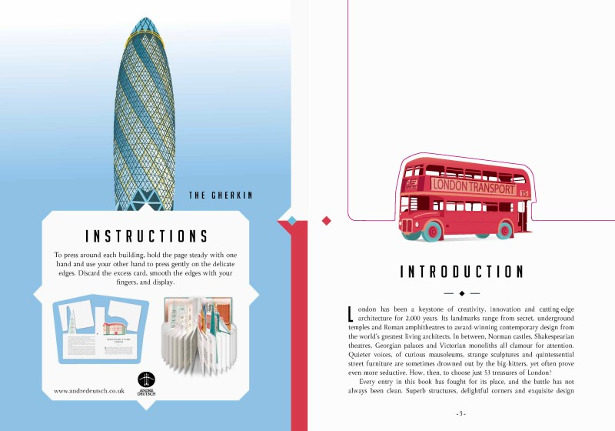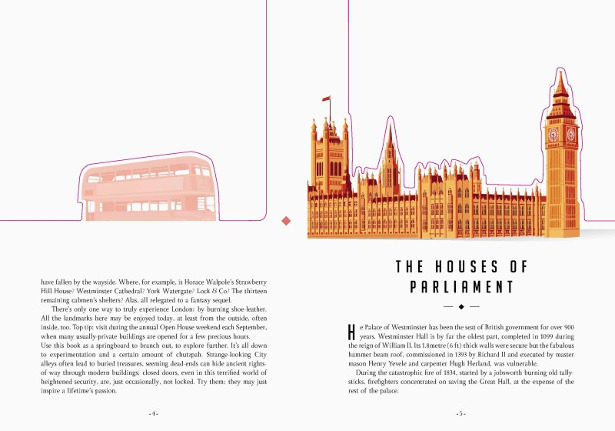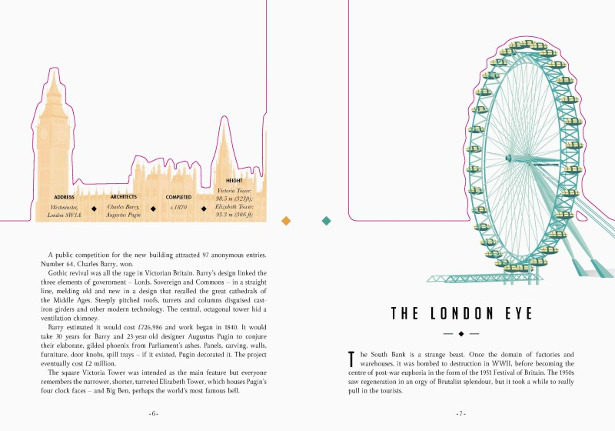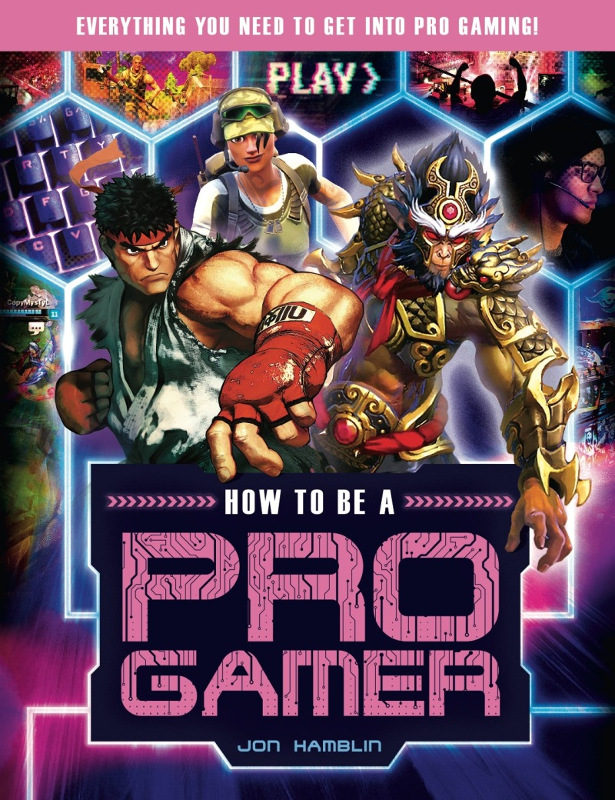 FACEBOOK | TWITTER | INSTAGRAM | YOUTUBE
Ever thought you could be a contender in the fast-growing world of eSports, but weren't sure how to make it happen? This guide will take you step-by-step through everything you need to do to become a gaming pro! How To Be A Pro Gamer shows you how to get into the pro-gaming world. It tells you what you need to play, how you need to play it, and even how to get signed to a pro team or start your own streaming channel. Featuring interviews and advice from the biggest and best eSports players from around the world, this is the essential guide to getting the YOLO gaming career you've always dreamed of.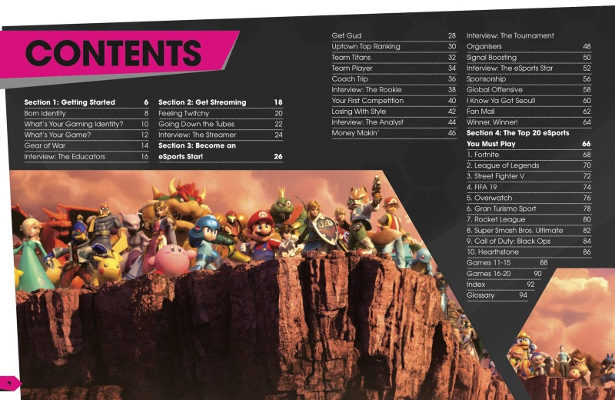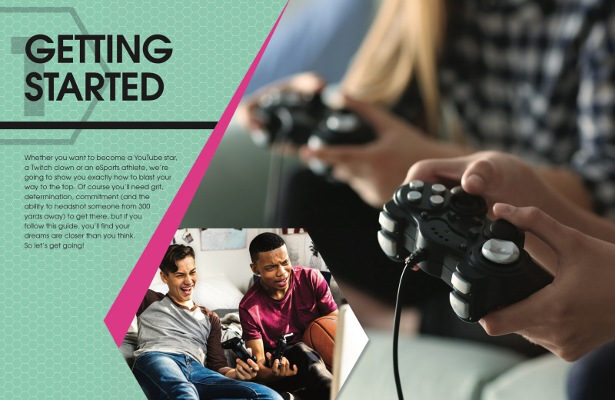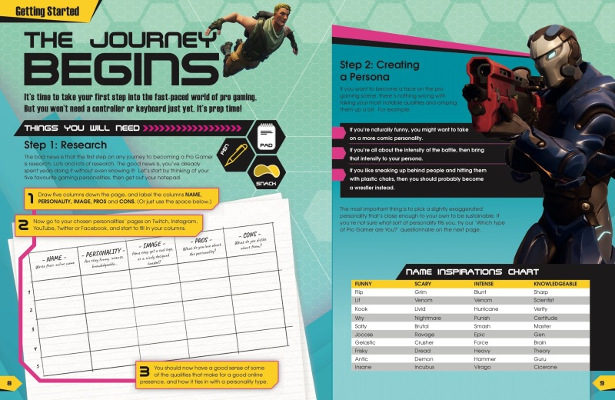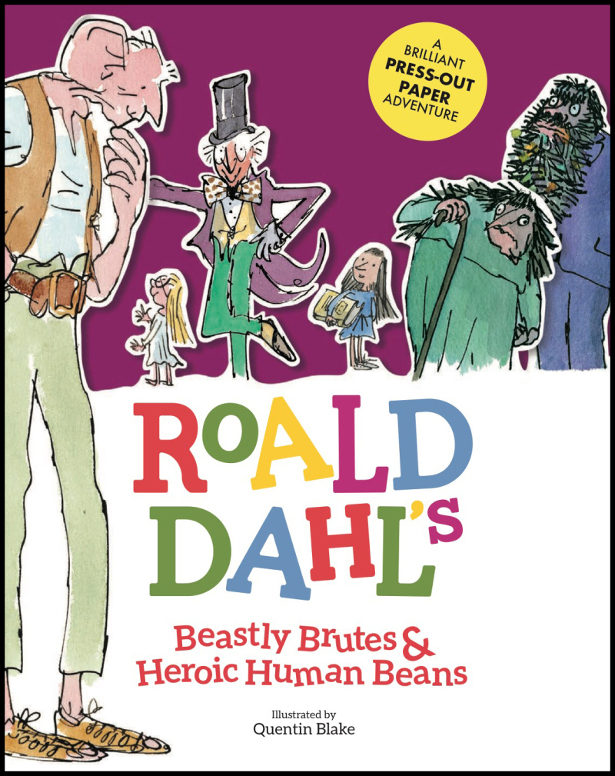 FACEBOOK | TWITTER | INSTAGRAM | YOUTUBE
It's time to meet Roald Dahl's larger-than-life characters as you've never seen them before in this madcap adventure. Focusing on four of Roald's most-loved books – Charlie and the Chocolate Factory, Matilda, The BFG and The Twits – this book is brimming with all your favourite figures. Meet the main characters from each story illustrated by Quentin Blake, and then let them guide you around their worlds, introducing you to the rest of the cast! The die-cut pages let you create a wonderful work of art inside a book – simply press out parts of the pages to reveal a glorious parade of characters, interacting with each other in quirky and mischievous ways – plus press out and keep some of your favourites!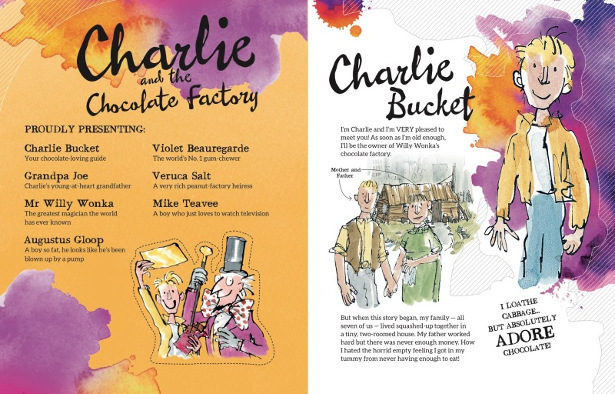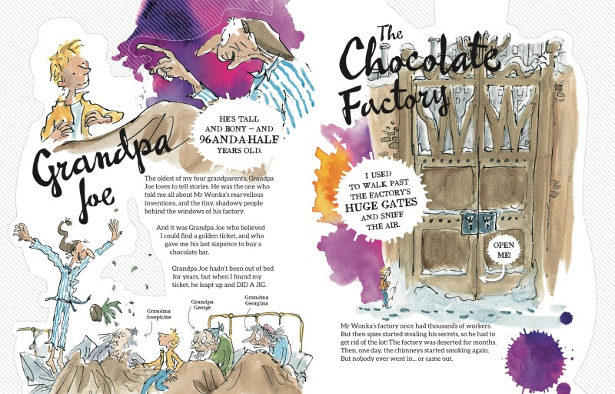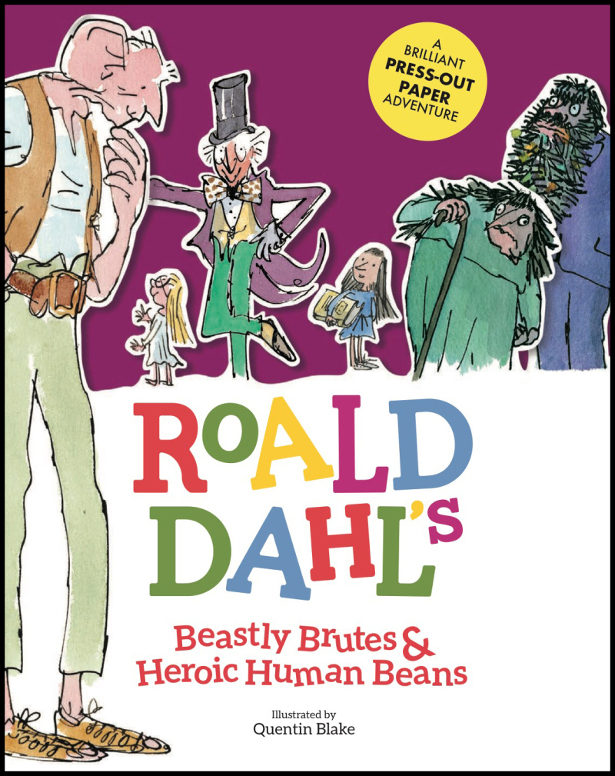 Canine Companion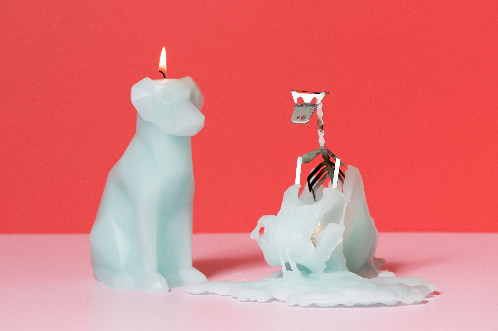 Candles have always provided a back drop for social activities – ambiance, low flickering light, a subtle scent and a nice jar. Until now, where 54 Celsius continue to go above and beyond to create candles which are so engaging, they steal the show. Introducing PyroPets!
Light the wick and Voffi the dog will soon become a hot dog. He does not bark but he for sure will still frighten the mailman away. As your candle begins to burn watch as your adorable canine companion's skeleton reveals itself.
Voffi is available in two colours, whether your looking for a pop of vibrant berry red, or would rather enjoy the soothing, calming tones of a pastel mint, Voffi is sure to take pride of place in your home. Measuring 7 x 2.7 x 5.9 inches (18 x 7 x 15 cm). Each candle provides you with a burning time of approximately 15 hours. Made from Paraffin wax, cotton wick and aluminium, Voffi (Mint or Berry) is available to buy online for £27.00 from 54Celcius.
Not only Voffi the Dog the PyroPets range now consists of 8 different characters, including Kisa the cat, Bíbí the bird, Hoppa the bunny rabbit, Ugla the owl, Dýri the deer, Dreki the dragon and Einar the unicorn.
The idea of the Pyropet range came to Icelandic designer Thorunn Arnadottir while studying at the Royal College of Art in London in 2011. After exhibiting the cat candle concept (previously called "The Devil's Pet") in Milan and at her graduation show in London, they quickly gained a lot of attention on the internet. In fact in 2013 she was selected as one of the 50 talents that are shaping the future by Icon Magazine and in 2014 she was nominated for the Icon Awards for "Best Emerging Design Studio".
Due to popular demand Thorunn then joined forces with Dan Koval and begun launching a Kickstarter campaign to finance their the start up. The campaign was a great success, in only 4 days they had reached their funding goal and by the end of the campaign they had reached 250% of their initial goal. From which Thorunn and Dan founded PyroPet Candle Company (known today as 54 Celcius) and are now selling Kisa along with a number of other designs to shops and galleries all around the world.
Visit 54 Celsius to check out the entire PyroPets range.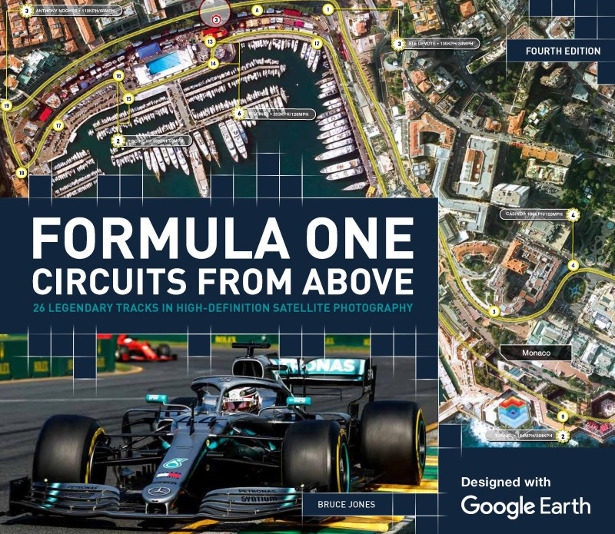 FACEBOOK | TWITTER | INSTAGRAM | YOUTUBE
Formula One Circuits Circuits from Above gives the reader the perfect insight into what makes Formula 1 the most exciting and dramatic of all forms of motorsport. The unique photography provided by Google™ Earth shows each circuit's challenges and why only the very best drivers in the world can succeed in Formula One.
Television cameras, even using High Definition and 3D, flatten and foreshorten racetracks making them, if not featureless, then apparently undemanding. If you were to sit at the Eau Rouge section of Spa-Francorchamps in Belgium, walk up to the Casino from the harbour at Monaco, or look out onto the desert at Sakhir, you would quickly realise that these are serious challenges – each entirely different from the other.
Stunning photography and insightful and thoughtful writing from one of the world's most travelled Formula One commentators, make Formula One Circuits Circuits from Above a fantastic volume to have by your side when you watch the F1 World Championship unfold. The colour, drama, history and excitement of Formula One will never be better displayed in this exceptional volume.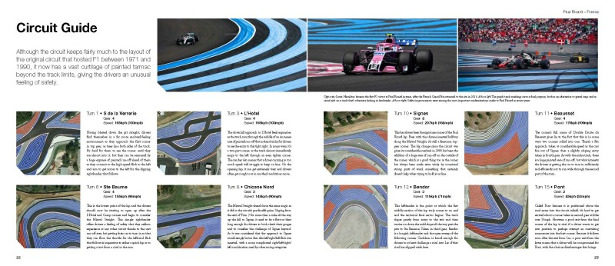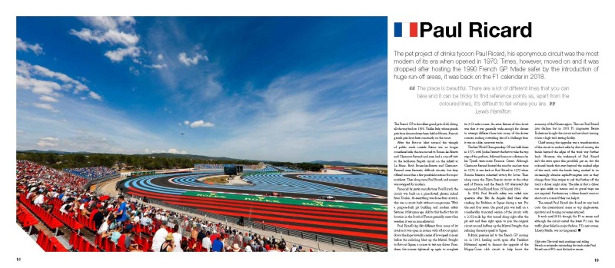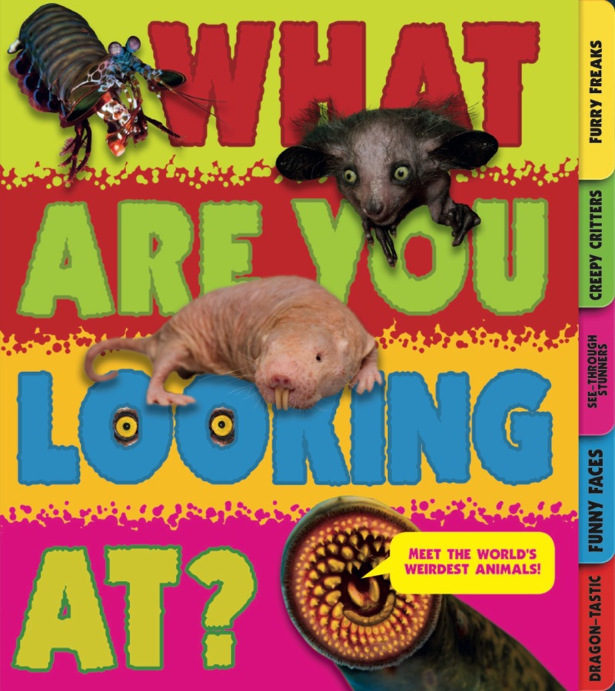 FACEBOOK | TWITTER | INSTAGRAM | YOUTUBE
From cute to creepy and daft to deadly, this book celebrates some of the weirdest and craziest animals on the planet! Open the pages and discover strange creatures you could only imagine in your dreams… Except these bizarre animals really do exist!
Discover the world's animal oddballs with colourful photographs, stat boxes, and That's Wild! quirky facts which will engage and entertain young readers. In a time when animals are increasingly under threat from habitat destruction, hunting, and other environmental dangers, it's ever more important that children learn about the extraordinary creatures of the natural world.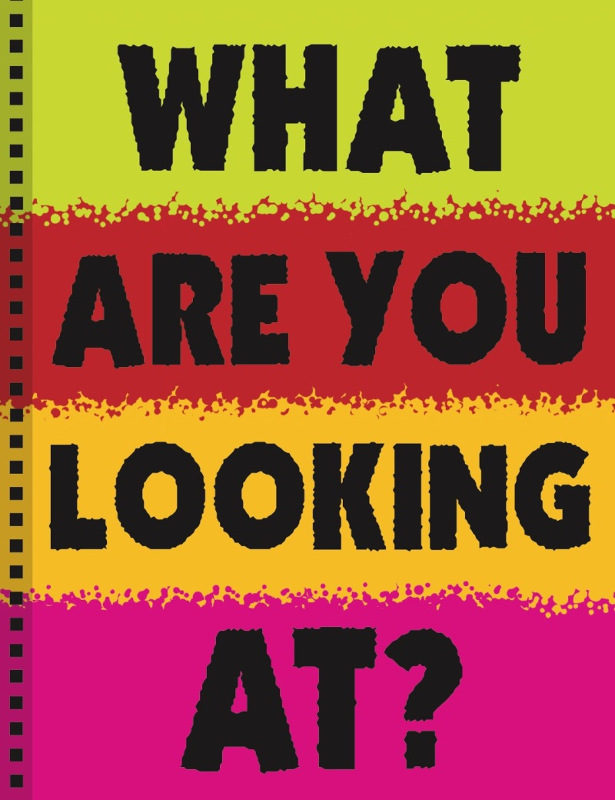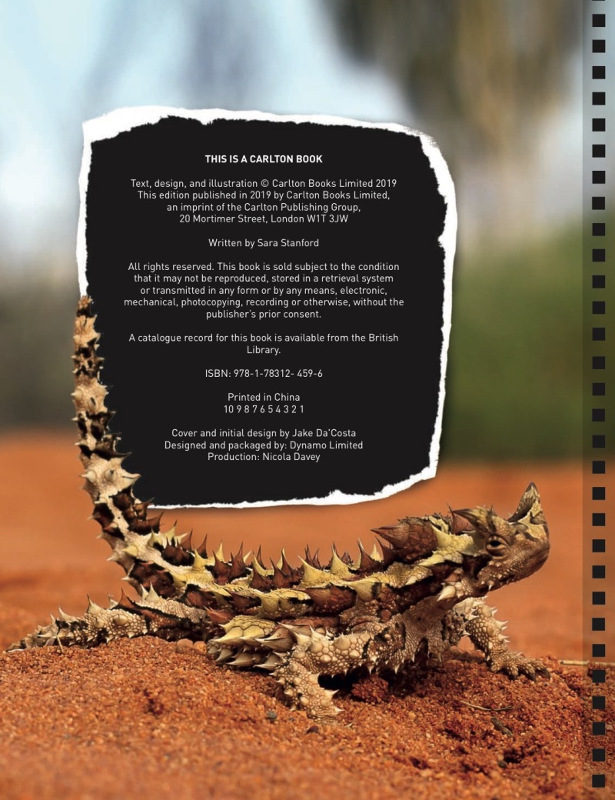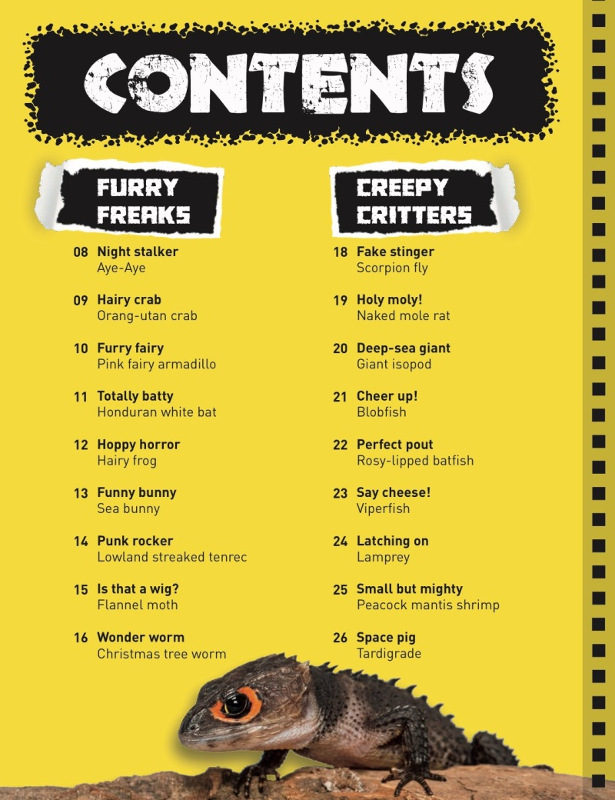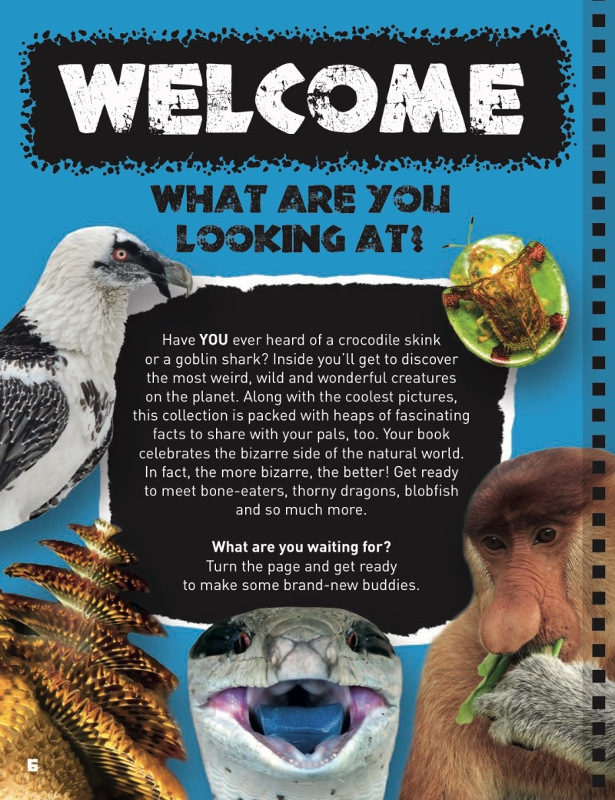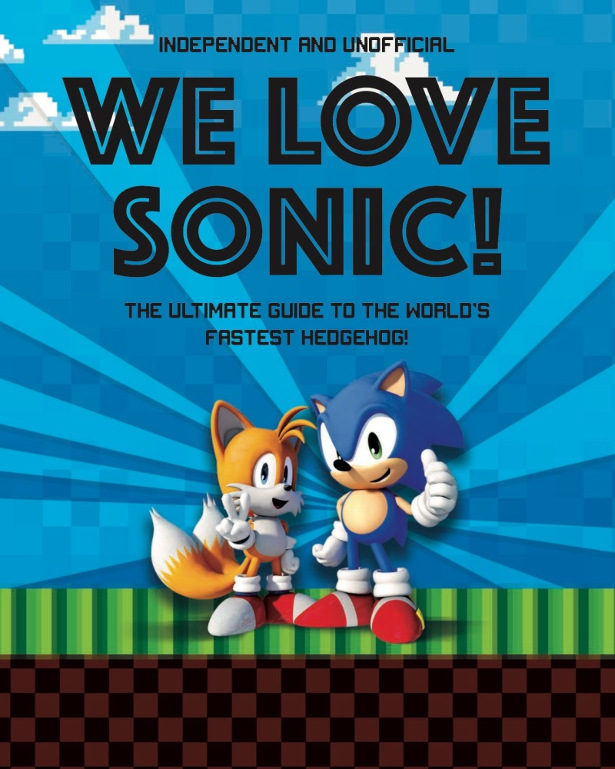 FACEBOOK | TWITTER | INSTAGRAM | YOUTUBE
This is your one-stop source for all Sonic facts, figures and fun, with reviews and info on Sonic games, TV shows, characters and much more. There's a countdown of the top 20 Sonic games, profiles of Sonic, Tails and their friends and foes, and loads of info on the best Sonic TV shows too. Plus there are tons of tips, tricks and secrets on how to ace your favourite Sonic games, and special features on the history of the character and his world. No Sonic the Hedgehog fan should be without this fantastic unofficial celebration book.
Carlton works with a variety of third-party writers and contributors. We will be looking very closely into any issues relating to their submitted work. Images that were initially uploaded online mistakenly, were work-in-progress only, and not fully representative of the final product. These images have now been removed.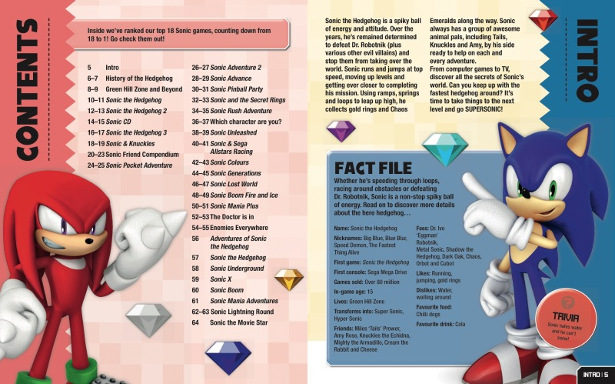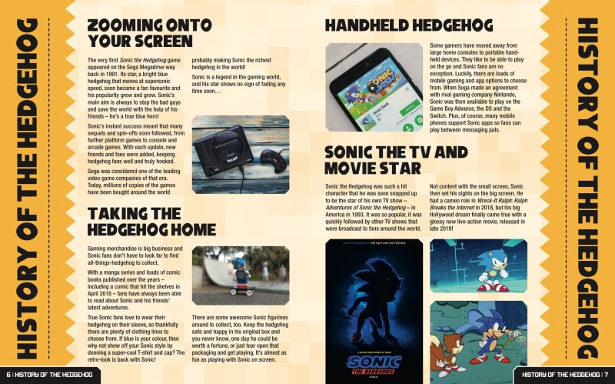 Living room design made easy with real wood flooring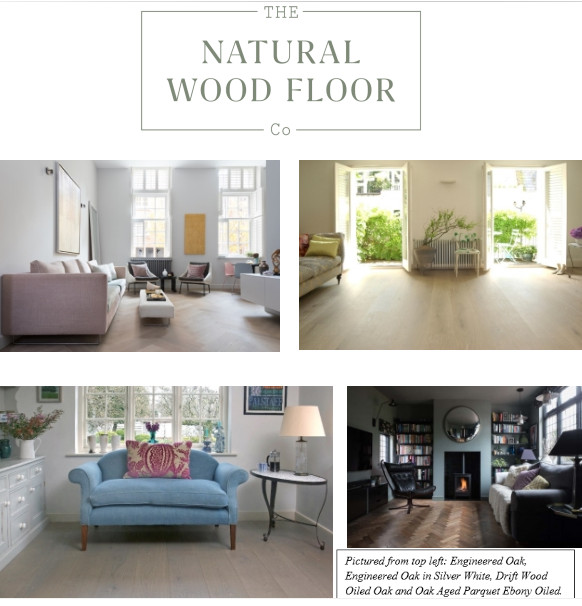 Make an impact in the living room with real wood flooring, beautiful to look at, simple to care for and the perfect match for materials, textured and colours that make this area of the home a relaxing haven.
Choose from woods including ebony, walnut, wenge and oak in a variety of finishes to create a welcoming ambience that adds warmth to the living room all year round, with a beautiful woodgrain that gives the space its own sense of character.
Add underfloor heating for warmth beneath your feet whatever the weather and kick back in a living room that is elegantly beautiful yet bang on trend.
For more details call the Natural Wood Floor Company on 0208 871 9771 or visit www.naturalwoodfloor.co.uk
HEAD ON A STAYCATION WITH FRIENDS THIS SUMMER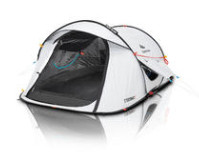 – Grab the tent, roll up the sleeping bag and head off on a short camping break with equipment from Decathlon –
– Quality products available including tents, sleeping bags and cook sets for a fun camping trip with friends –
With an abundance of festivals happening across the UK this summer, offering everything from music and art to comedy and poetry, there's no better time to pick up some new camping equipment and enjoy a weekend with friends.
Whether you are heading off to soak up some culture at a festival or simply looking to escape to the great outdoors with your pals, Decathlon has everything you need for a successful camping trip, from tents that can be erected in seconds, to hammocks ideal for capturing that perfect Instagram snap.
What's more, all of Decathlon's tents are built to last. Decathlon disagrees with single use tents, which is why you'll be able to re-use these tents year after year. All Decathlon tents are fully waterproof, come with durable dual-skinned fabrics, a full two-year warranty and an in-stores repair service, to keep you partying hard all summer long!
Tents
QUECHUA 2 SECONDS FRESH & BLACK POP-UP CAMPING TENT | 2 MAN – £59.99
This two-person tent pops up in just two seconds with little effort required. What's more it comes with a folding guide, so it is just as easy to put away at the end of your weekend.
Designed with innovative Fresh & Black technology, this tent keeps 99% of the light out meaning you don't have to get up with the sun.
What's more, this tent is designed withstand a tropical rainstorm, so no need to worry about staying dry if the trip becomes a wash out.
QUECHUA 2 SECONDS XL FRESH & BLACK POP-UP CAMPING TENT | 3 MAN – £109.99
Ideal for those who aren't so great at packing light, this tent comes with an additional storage area for belongings.
Easy to transport, this tent is compact when folded, leaving more room for luggage in the car.
The fabric is made from Fresh & Black technology, keeping the interior cool, and blocking light, ensuring a good night's sleep.
QUECHUA ARPENAZ FAMILY CAMPING TENT | 4 MAN – £64.99
For a tent big enough to fit the whole gang, look no further than this four-person camping tent. The separate bedroom and large living area, offers all the space friends need to enjoy spending time together in the tent.
Easy to pitch, thanks to its colour coded pole system, friends can spend less time setting up the tent and more time making memories.
What's more, this tent can withstand even the worst weather, so friends can make the most of the ample space inside, if the weather does take a turn for the worst.
Comfort
FORCLAZ TREK500 10° TREKKING SLEEPING BAG – LIGHT BLUE – £29.99
Ideal for summer camping, this lightweight sleeping bag will keep you at the perfect temperature, when camping in warmer climates.
The 'mummy' shape of the sleeping bag – wider around the shoulders and narrower at the feet, provides the ultimate comfort and warmth.
The hood comes with a drawstring adjustment, so campers can adjust according to how much insulation they require, allowing them to snuggle down and get a good night's sleep for the day ahead.
FORCLAZ TREK500 SELF-INFLATING TREKKING MATTRESS L – BLUE – £24.99
This trekking mattress is designed for maximum comfort when on a camping trip, offering thermal insulation from the ground.
No need to pack a pump, simply unroll and open the valve to allow the self-inflating technology to activate. Additional inflation can be achieved by blowing into the valve, depending on the firmness you prefer.
The mattress surface comes with handy silicone traction patches to secure sleeping bags and prevent slipping whilst sleeping.
QUECHUA BASIC 1-PERSON HAMMOCK – £9.99
What makes a better Instagram picture than lazing in a hammock on a camping weekend? This hammock offers campers the chance to sleep under the stars and can be attached to any tree using the adjustable buckles and ropes, allowing campers to get the perfect social media shot.
Easy to transport, this hammock comes in a 2L carry bag for compact storage, so campers can include it in backpacks without worrying about it taking up too much space.
Machine washable, this hammock can be used again and again, allowing friends can make the most of summer and head to the hills whenever the opportunity arises.
Cooking
QUECHUA HIKER'S CAMP MH 100 STAINLESS 1 PERSON (1.1L) – £9.99
No camping trip would be complete without a campfire to crowd around. This cook set has everything campers need for simple campfire cooking; including one saucepan, with a lid/strainer, a bowl and a single set of cutlery.
The saucepan is suitable for all type of burners and is durable enough to withstand even the most amateur of camping cooks.
What's more, the set fits inside the saucepan and the handle doubles as a handy lock to keep items together when transporting to the campsite.
CAMPINGAZ CAMP BISTRO 2 STOVE FOR HIKING CAMP-SITES – £17.99
For those wanting a touch of home comfort, this compact camp stove makes camp side cooking a breeze.
Designed to be incredibly easy to use thanks to its automatic ignition, so friends can fire up the stove for a camping feast quickly and safely.
This bistro stove is also safe to use, with gas cartridges secured in a closed compartment, and is designed to automatically disconnect the gas cartridge in the event of excess pressure, giving even camping novices peace of mind.
The fixed saucepan holder on the burner gives superior stability due to its raised edges, reducing spills.
Decathlon has 45 stores in the UK and sells a variety of sports equipment, clothing and accessories perfect for those want to get active or maximise their performance.
For more information, visit www.decathlon.co.uk
LONDON ROWING CLUB OPENS NEW STATE-OF-THE-ART GYM
JUNE 6, 2019 7PM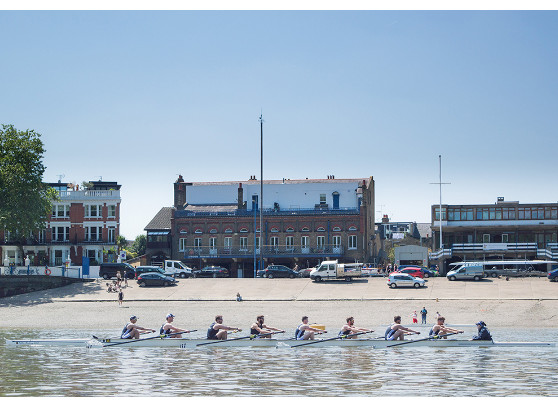 •Gym named after Peter Coni, former chairman of Henley Royal Regatta and London Rowing Club member
•Ceremony to be attended by rowing dignitaries and Olympians
A new state of the art 'green gym' for the London Rowing Club opens this Thursday, June 6 at 7pm. The new 3,500 ft² gym, located at 7 Putney Embankment, London, SW15 1LB and built with a £600,000 investment raised from many generous donations, utilises the latest construction methods to minimise environmental impact.
The opening ceremony will be attended by numerous representatives of the rowing world and wider community. The formal opening of the gym, which is being named after Peter Coni, a well-known and highly respected member of London Rowing Club and one time chairman of Henley Royal Regatta, will be performed by Michael Baldwin, the present President of the Club and Michael Williams, a former President and honorary FISA council member.
Of course, the River Thames remains the primary "training ground" for the members of London Rowing Club but the importance of land training, in the gym, cannot be underestimated. The new facility puts LRC on a par with the best in the country.
"Strength and conditioning plays such an important part of being able to deliver optimum speed on the water. Every athlete knows that it is the hours spent in the gym that enable you to develop the foundations to achieve the outcomes and goals that you set yourself. It is because of this, and the efforts and sacrifices, that gyms can feel like special places. You only have to walk in to our new gym to sense the feeling of how inspirational this new facility is. Being able to train in such a fantastic environment with state of the art equipment will I'm sure spur our athletes on to great things in continuation of the traditions of this club." – Sophie Hosking MBE, London 2012 Olympics Gold Medallist LW2x
Another First for London Rowing Club, the new, completely "green" gym
Having been the first rowing club in the UK to construct a "rowing tank" (an indoor rowing facility) and the first rowing club to appoint a professional coach for its crews, London Rowing Club will now be the first rowing club to open a completely "green" strength and conditioning facility in the UK. The gym and new male changing room have been designed to reduce our environmental footprint and minimise operating costs.
"The building is very well insulated and benefits from a passive ventilation system allowing cold air to enter through louvres low down and exit through a series of units mounted on the ridges of the roof. The changing rooms have been fitted with waterless urinals and low energy LED lighting is used throughout. We are delighted to opening this first class facility. It's an attractive, state-of-the-art building and we're sure it will play its part in the training of many generations of world-class rowers." – Simon Harris, LRC gym-build sub-committee
A ramp has been installed to give ready access to the gym for wheelchair users. A full specification shower and WC has also been installed.
In addition to the training facilities a consulting room has been built to provide on site physiotherapy treatment for Club members and others.
The rowers of LRC will benefit tremendously from the new training facilities but we will also make the gym available to third parties. Several of the school rowing clubs have already secured slots for their weights training sessions. A summer sculling school incl. strength and conditioning sessions will allow rowers to return to university having improved their standard. Personal trainers are planning to use the well equipped space with their clients, the local community can join yoga sessions and of course TopRow, our "learn-to-row" partner can't wait to start using the new facilities as well.
"TopRow offers, very successfully, learn-to-row courses from the iconic London Rowing Club boathouse, it's a great way to get fit, have fun and enjoy the beauty of the river. The new gym allows us to expand our courses indoor using the beautiful new facilities for training sessions on rowing machines and all the other latest strength and condition equipment to advance the rowing ability and fitness of our clients" – Jasper Smink, Owner TopRow
About London Rowing Club:
London Rowing Club (LRC, or colloquially, 'London') is the second-oldest of the non-academic active rowing clubs on the Thames in London, United Kingdom. It was founded in 1856 by members of the long-disbanded Argonauts Club wishing to compete at Henley Royal Regatta. It is regarded as one of the most high-performance and successful rowing clubs in Britain and its Patron is HRH Prince Philip, The Duke of Edinburgh.
Our Club mission is to be the rowing club of choice for high performance athletes seeking to win at Henley Royal Regatta or gain entry to a national team; whilst offering an inclusive club environment, welcoming a broad membership base to enjoy the social aspects of the Club, and the sport of rowing.
Former members of the club include the British racing driver, two-time Formula One World Champion and only driver to win the Triple Crown of Motorsport, Graham Hill. He used the colours of the club as his motor racing helmet design.
London Rowing Club, 7 Putney Embankment, London, SW15 1LB, UK
RUGBY WORLD CUP 2019 TM
Author Simon Collings
FACEBOOK | TWITTER | INSTAGRAM | YOUTUBE
Rugby World Cup 2019: The Official Book is the must-have companion to world rugby's biggest event. For the first time ever, a nation outside the Six Nations or Rugby Championship, Japan, is hosting the tournament, and this book contains everything fans will need, from venue guides to detailed information on every team, key players, playing strengths, coaches, past form and a prediction of teams' chances of success.
In addition to reports on the qualifying tournaments and the fill-in Rugby World Cup 2019 fixture schedule, famous games are recalled in special features, together with biographies of the men most likely to light up the tournament in the way the 2019 hosts did when they shocked South Africa in England in 2015. The Rugby World Cup's glorious history and tournament records are also fully covered making Rugby World Cup 2019: The Official Book essential reading for all fans interested in RWC 2019.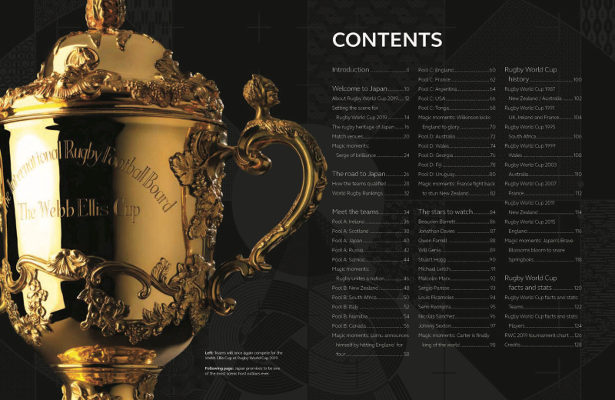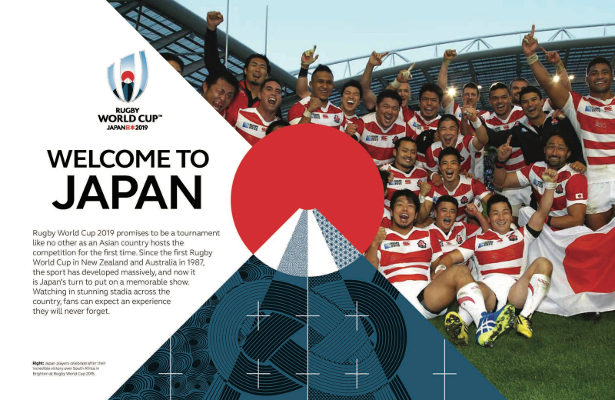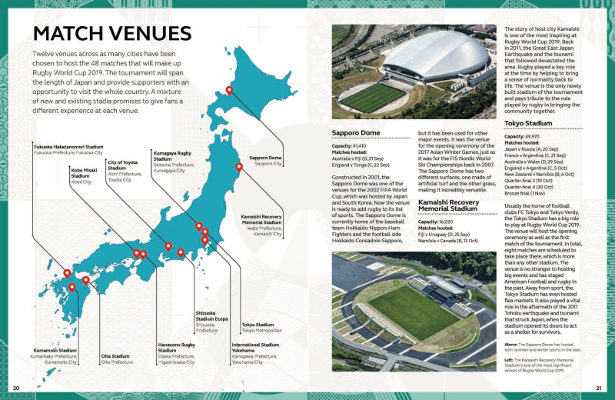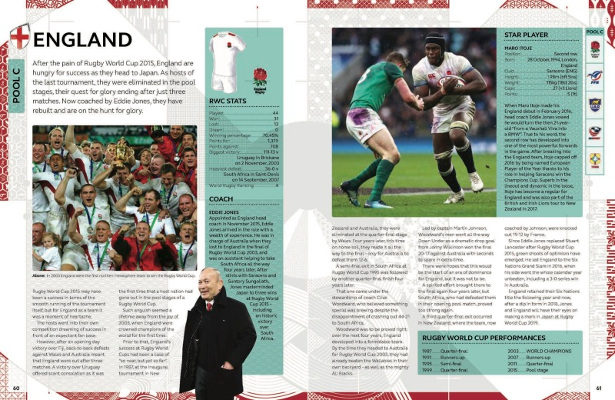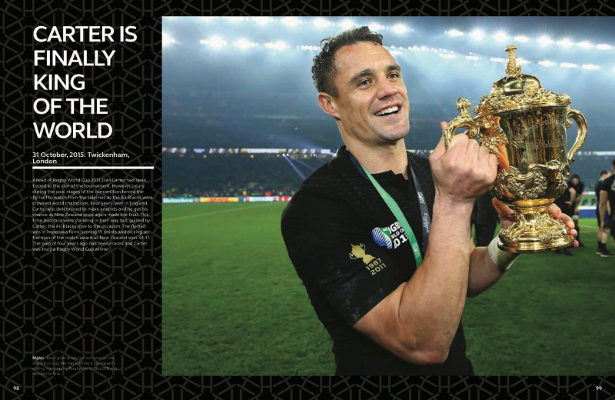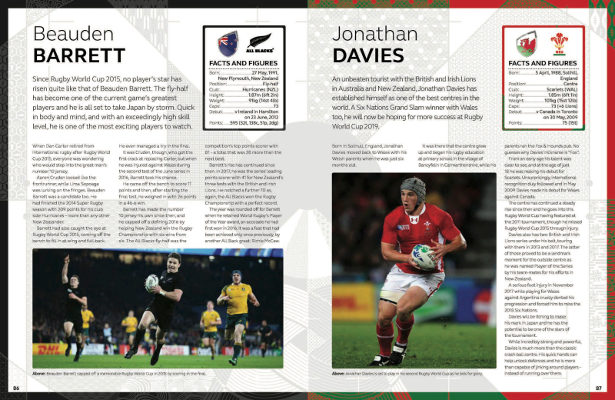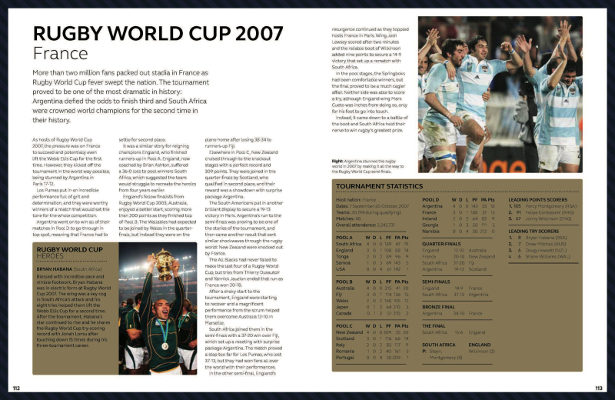 Lingvist launches first fully customisable AI-based language learning platform
In a world first, Lingvist's Course Wizard uses computational linguistics, machine learning and artificial intelligence to create language learning courses in seconds, based on user input
London, 4th June – As conventional language learning slumps, Lingvist announces a world-first customisable language course creation tool today, for consumers and educators. Harnessing machine learning and artificial intelligence (AI), the platform, called Course Wizard, gives users the ability to fully create, customise and share vocabulary courses based on their specific hobbies, interests or careers.
The use of AI in education will grow by almost 50% from 2017 to 2021, and customised learning is growing increasingly important too. 60% of learners want materials to be tailored to their needs, and the majority of people are motivated to learn for the love of learning.
With that in mind, Course Wizard users add words or a piece of text to the platform, and the app's algorithm quickly creates a whole course stemming from the original user input, presenting example sentences to study and stitching a huge vocabulary set together. Users can create a course by entering or speaking keywords that represent their interests, adding text or pasting a URL. This means that a British expat living in France who is into jazz can learn how to speak about jazz in French without the necessity to go through a whole language course, or international festival-goers can learn the language they need to get by whilst they are partying in a different country.
From food to microbiology, the new feature can be used to learn to speak about hundreds of topics in another language. Courses are highly customisable, allowing users to pick and choose what vocabulary they want to learn in a foreign language. Once words are chosen, the app's smart algorithms and machine learning take over, deciding which words and phrases the user already knows and which ones they need to practise further.
Course Wizard is highly flexible and personal, offering the possibility to create French and Spanish courses from English, or English courses from Spanish, Japanese and Traditional Chinese. It's social too – users can share their creation with friends and other users through the app or accessible links. Any knowledge shared is knowledge gained!
Mait Müntel, Lingvist Co-Founder & CEO, said: "Developing Course Wizard is a revolutionary step in education technology that allows users a wide scope of personalisation and customisation – defining traits of the next generation of learners. These learners deserve to be given the power to take control of the way they learn a language.
"In the UK, we are unfortunately witnessing a decline in individuals learning languages at universities and colleges: it was recently found that UK French A-Level applicants have plummeted from 15,000 to 8,000 in a decade! This is perhaps due to instant translations being available, meaning that people are no longer taking the time to comprehensively learn languages and immerse themselves in the cultures of other countries.
"We hope that Course Wizard will motivate people to learn languages again whilst giving them the freedom to learn them exactly how they want to, meaning they can fully integrate themselves into another country's culture," he added.
Paweł Mandera, Natural Language Processing (NLP) Researcher at Lingvist, developed the natural language processing capabilities of the Course Wizard alongside Lisa Ockinga, Head of Learning Experience, and Andy Doyle, Product Manager & UX Designer. Mr. Mandera said: "Natural language processing has made impressive progress in the past few years. The complexities of human language still pose a big challenge for machines, but the field continues to improve rapidly.
"With this tool, we apply some of these recent developments to help students learn and teachers teach foreign languages more effectively. We hope to improve and expand our technology by integrating more breakthroughs coming from AI and second language learning research," he added.
THE SPACE CREATIVITY BOOK Author William Potter >> >>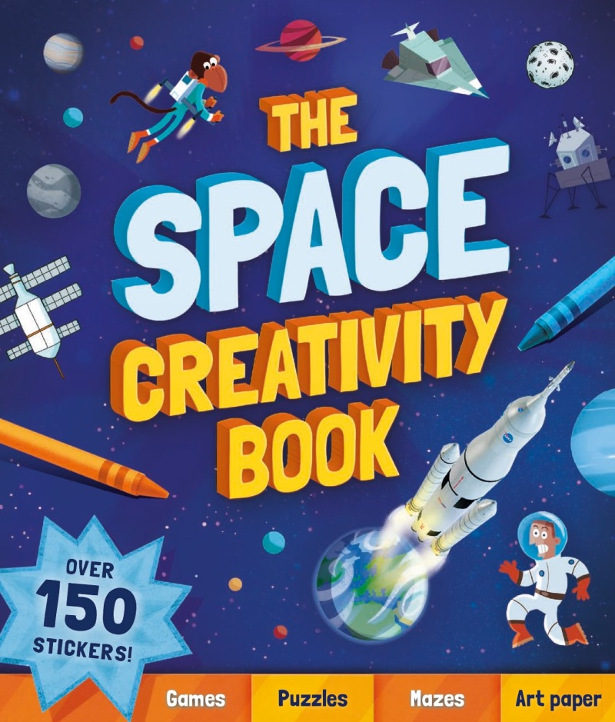 FACEBOOK | TWITTER | INSTAGRAM | YOUTUBE
Reach for the Stars in this mind-bogglingly entertaining Space Creativity Book. Perfect for all budding girl and boy space fans, this out of this world activity book is packed with puzzles, games, stickers and pull-out art paper. There's plenty here to keep a whole planet of children occupied for hours. Take Astronaut Alan's space test before entering the world of aliens, intergalactic battles and cosmic critters to see if you've got what it takes to pass out of astronaut school with flying colours.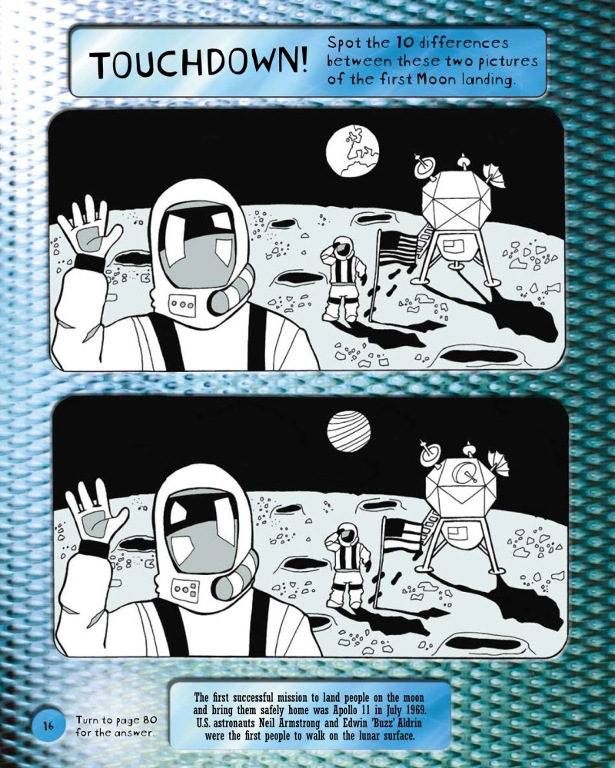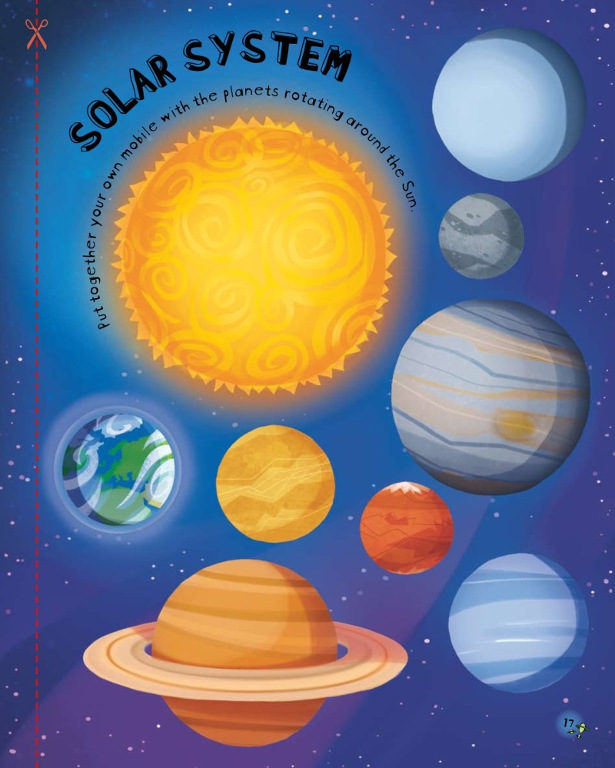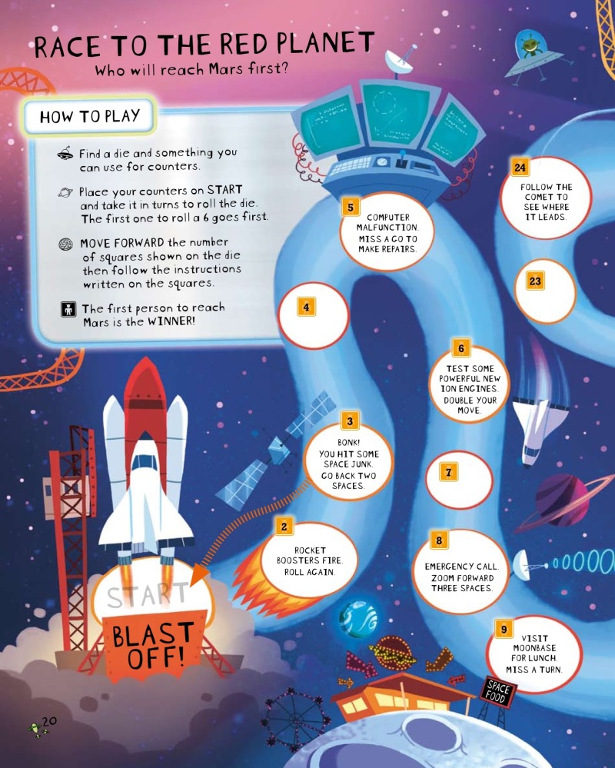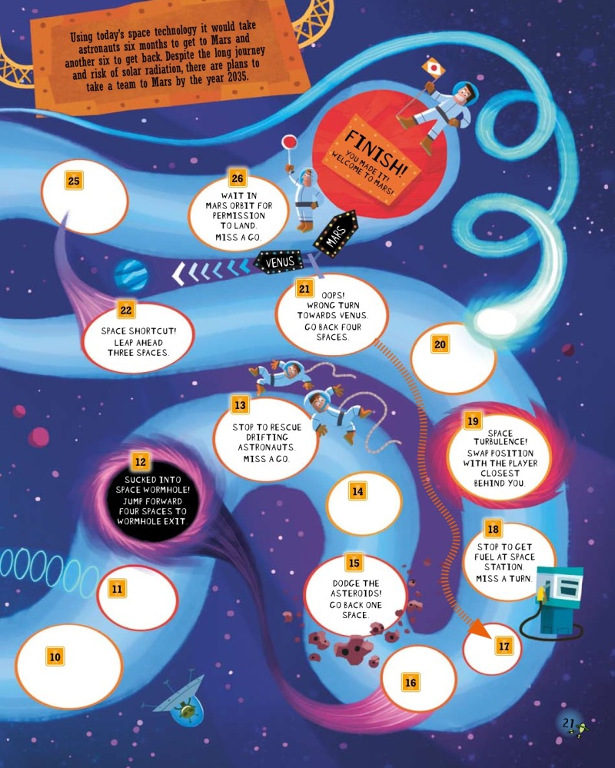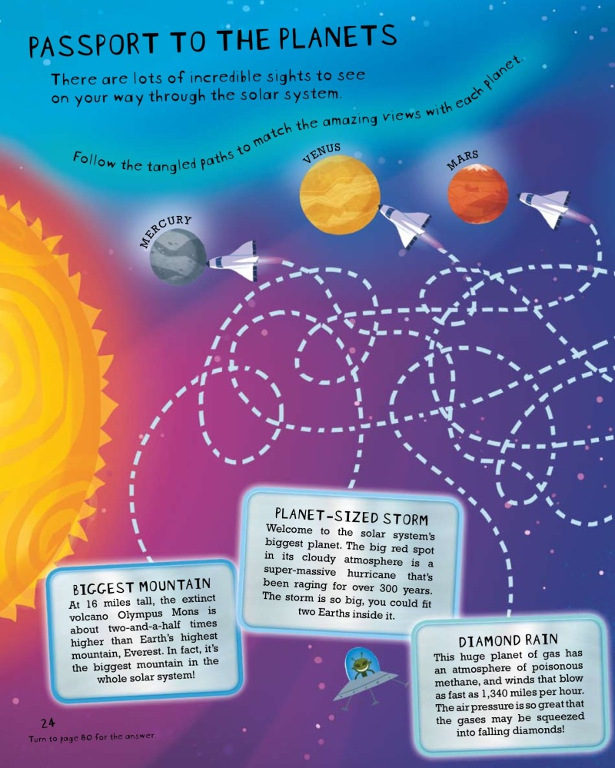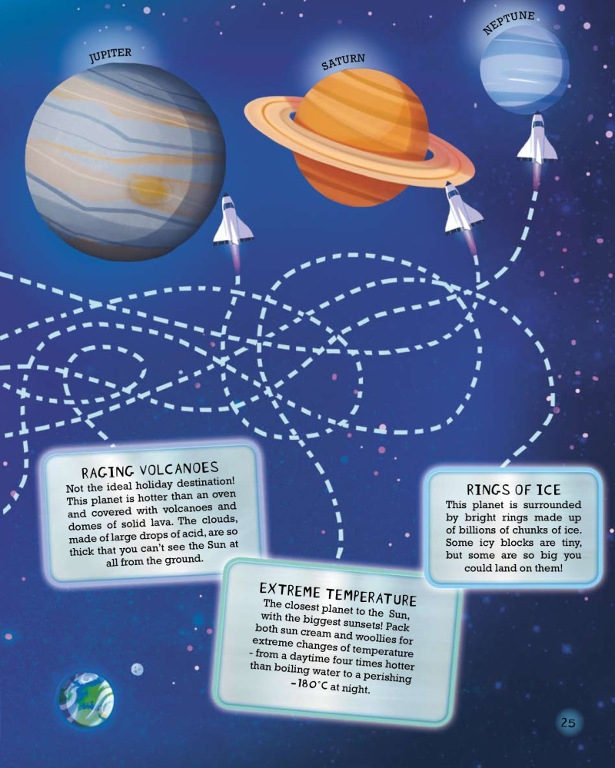 Designer Pieces, Affordable Prices
MY Furniture pride themselves on offering original products of exceptional quality, at remarkable prices. With generous, deep foam and fibre fillings, and sprung seat and backrests, the construction of their latest pieces is just as impressive as the designs themselves.
Alice
Inspired by the golden age of Hollywood, the head-turning Alice collection is sure to make a style statement. It features an armchair, a two-seater and a three-seater sofa; all of which are available in a choice of plush velvet fabrics. Priced from just £479.99, the new Alice collection is sure to bring 1920's glamour to any interior, at an affordable price.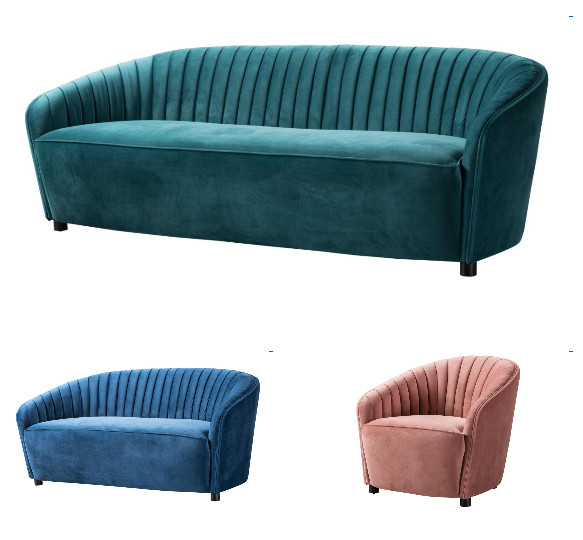 Anthisan Bite and Sting Cream, which might be of interest if you're potential exposed to bites and stings while on holiday?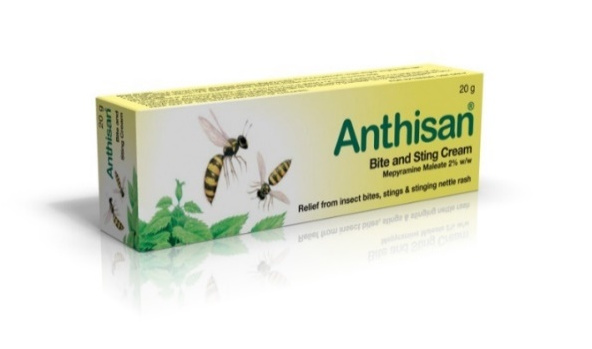 Professor James Logan says; "Insects love the summer because they thrive in warm weather. One thing about the UK is that our summers are often warm wet and this creates a breeding haven for most insects – especially the ones that bite! This summer we are likely to see mosquitoes as we see every year. A lot of people don't realise that we have mosquitoes all over the UK – even in Scotland and in the London underground! They don't transmit diseases but they do bite and often leave behind terrible itchy bites. In recent years we have seen the Asian Tiger mosquito in the UK. This is a particular worry as it can spread diseases like dengue and Zika. The risk at present is extremely low but we are keeping a close eye on it this year.
"We will also see midges, particularly in rural areas and mostly in Scotland. Horseflies will be back this year – they can be particularly nasty because their bites hurt and can become infected if not treated properly. We will also see tick bites as people frequent parks and forests in the summer – people should be aware that ticks can transmit Lyme disease. Ultimately people should avoid being bitten, but this is virtually impossible for most people in the summer months. So treated the bites once you get them is key."
"If it is a sting, remove the stinger, or hairs. Scrape the sting sideways with something like a bank card edge or fingernails. Don't ever pinch it as it will spread the venom further. They can be treated by using a cold compress to reduce the swelling and there are creams and ointments you can buy in a pharmacy which can alleviate the symptoms. The key is to keep the bite or sting clean, washing with warm soapy water. Keep an eye out for infection – if this happens, see a doctor as you may need antibiotics."
Anthisan 20g PS Land.jpgAnthisan Bite and Sting Cream can provide symptomatic relief of skin irritation caused by insect stings, insect bites and nettle stings and has been used for over 50 years. Anthisan Bite and Sting Cream is easy to use and contains the active ingredient mepyramine maleate (2%), a topical antihistamine which stops the histamine affecting your body's cells by blocking histamine receptors on cells, preventing the inflammatory cascade and so reducing swelling and inflammation. Anthisan Bite and Sting Cream (20g) retails at £3.66 and is available from leading pharmacies and supermarkets. Suitable for the whole family including children from two years. Always read the label.
THE NAPOLEONIC WARS
Author Richard Holmes
FACEBOOK | TWITTER | INSTAGRAM | YOUTUBE
Published to mark the 250th anniversary of Napoleon's birth.
Holmes relives Napoleon's life and times in this extraordinary period by examining letters, military maps, reports, proclamations, ship's logs and coded messages, which were previously filed away or exhibited in archives in Europe.
Napoleon was a charismatic and astute military leader who built an empire in a series of astounding campaigns from 1796 to 1812, in which he won many of the most famous battles of all time – the Pyramids, Marengo, Austerlitz, Jena, Wagram and Borodino. At the height of his powers he had transformed France's administrative, educational and legal systems, and most of the continent of Europe was under his control, from Portugal to Moscow. He was eventually brought down by the combined forces of many nations, but his influence on the times was so great that he has come to define a period in history.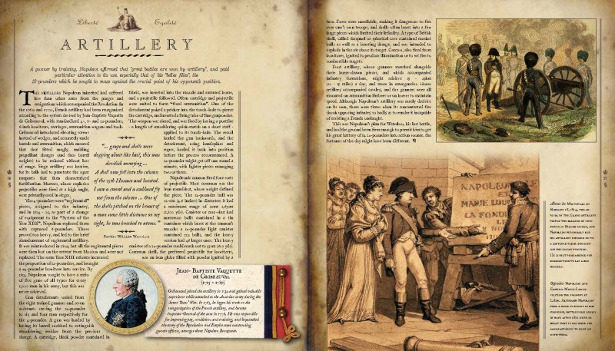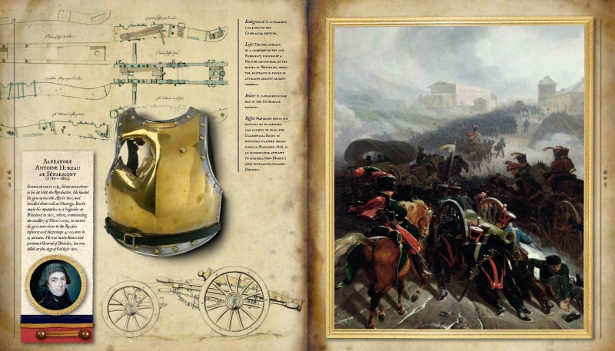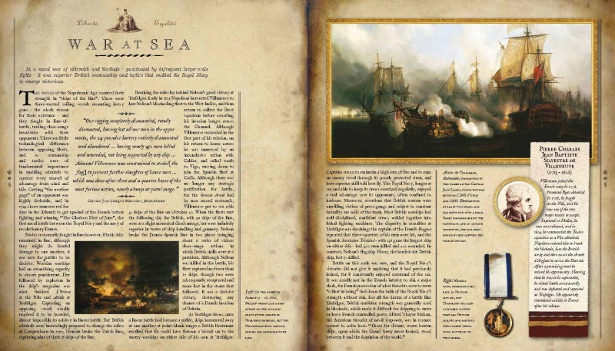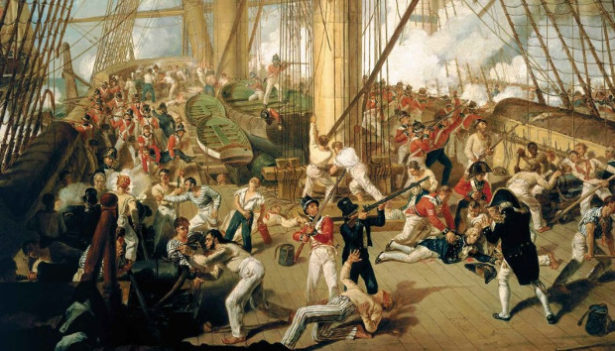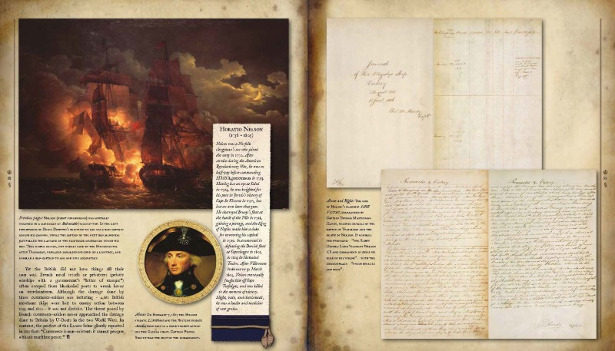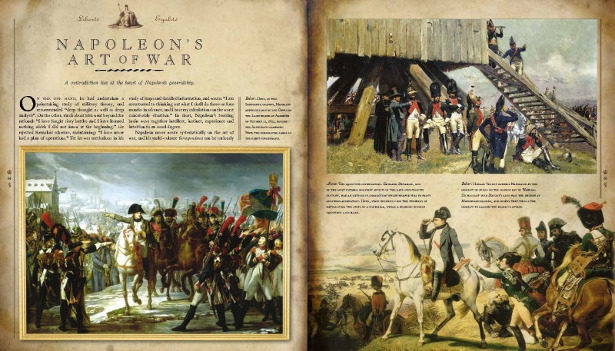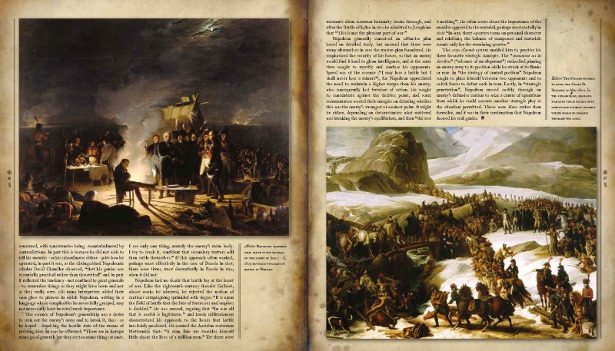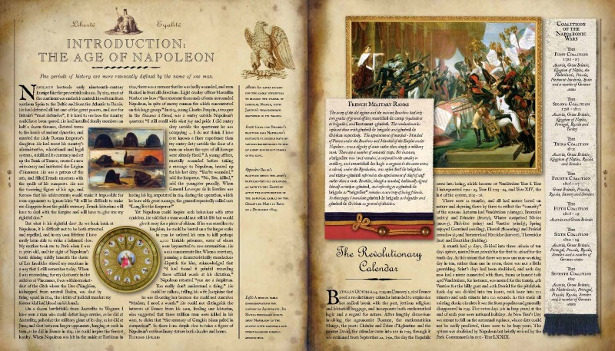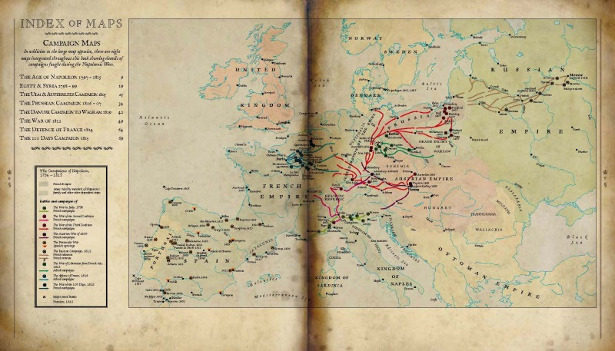 Walk, Talk and Play More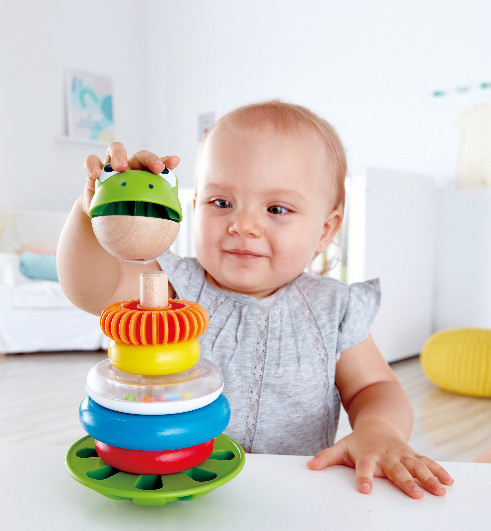 A child's first toys is what matters, as they begin to lay the foundations for those educational milestones to come. Look no further then Hape who offer a fantastic selection of toys for your toddler which do just that!
With Hape's Mr. Frog Stacking Ring set helps children grasp a basic understanding of colours, counting and sounds! This versatile multifunctional frog complete with wobbler and stacker, the frog's head even works as a clapper meanwhile one of the five stacking rings works fantastically as a rattle. Stack the five different rings each varying in material and texture onto the wibbly wobbly base giving toddlers the fun challenge of putting them in order all while listening out for the different noises and enjoying the different textures, ring by ring helping to stimulate a child's tactile senses. The Mr Frog Stacking Rings Set is available to buy online for £22.00 from Amazon.
Enjoy Hape's Shape Sorting Box, the colourful garden creature themed cube. Place the pegs into the right shaped holes which corresponds to a garden creature, including moth, spider, butterfly and snail, designed to fit through a matching hole on the wooden cube. Make the most of the panel on top of the box too, which offers another challenging activity for children to get involved with, as they fit each shaped peg into its matching mould. Meanwhile the clever elastic strings on the base of the cube keeps each play piece inside the box, so nothing gets lost. But your child can just as easily pull aside the strings, to take out the pieces and play again. The Shape Sorting Box is available to buy online for £14.67 from Amazon.
Join the adventure with Pepe Pull Along a sweet and fun loving character that little ones are sure to love! Sit, stand or roll, Pepe is sure to be your child's new best friend. This playful puppy can be placed in a number of different positions, with a long lead attachment Pepe can be taken for walks while you watch him wobble, wiggle, and wag his tail as he moves along. For use indoors parents will be thankful for the rubber rimmed wheels which helps protect floor surfaces. Brightly coloured in a striking combination of natural wood, red and orange. It's the perfect all round toy, that helps everyone walk more, talk and play more. The Pepe Pull Along is available to buy online for £14.99 from Amazon.