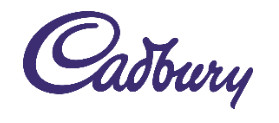 FACEBOOK | TWITTER | INSTAGRAM
We have exciting news for all the chocolate, protein AND peanut lovers out there; you can now enjoy NEW Cadbury Boost + Protein Peanut! Just when you thought Cadbury Boost couldn't get any better, the Cadbury Boost + Protein Peanut has the same combination of chewy Boost caramel enrobed in delicious Cadbury chocolate with peanuts and protein crisps for an added crunch.
Each bar has 12g of Protein, four times more than standard Cadbury Boost bars, and 32% less sugar, with no compromise to the delicious Boost taste.
Claire Low, Associate Marketing Director for Cadbury Countlines at Mondelez said: "People expect great tasting chocolate from Cadbury and we know Protein lovers don't want to sacrifice taste. We've made sure the peanut variant of Boost+ Protein packs a punch, both in taste and Protein."
Cadbury Boost + Protein Peanut bar is available for a RRP of £1.49 available in petrol forecourt and convenience stores.
To keep up to date on exciting news about Cadbury, visit www.facebook.com/cadburyUK or tweet @CadburyUK..