Christmas Gift for sports fans >> 20 Years of talkSPORT book
Author: Ian Cruise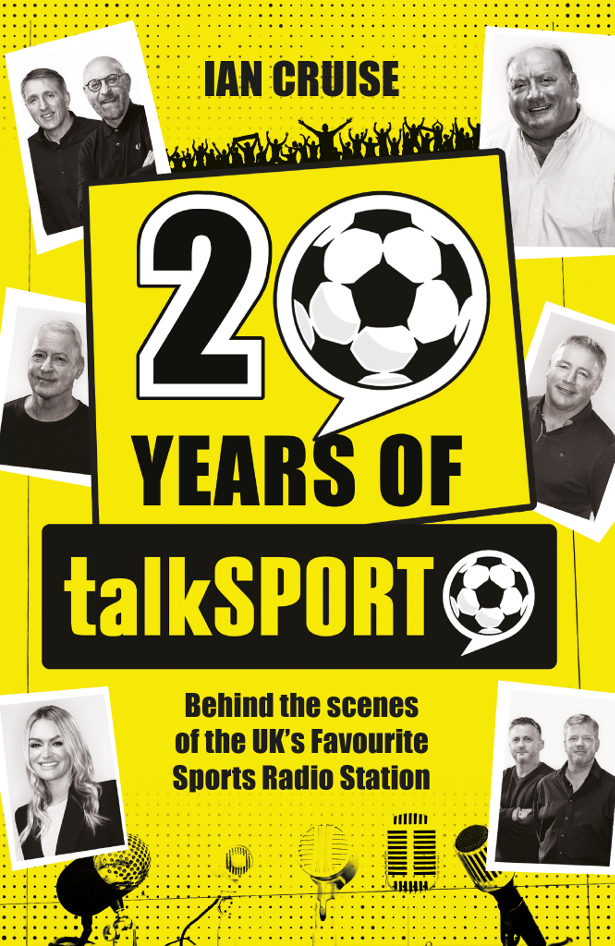 FACEBOOK | INSTAGRAM | TWITTER | YOUTUBE
talkSPORT is the world's largest sports radio station
The new book celebrates talkSPORT's forthcoming 20th year since launch
One in every ten men in the country listen to the station every week
The funniest behind the scenes stories from the UK's favourite sports radio station
The perfect gift for sports fans
Buy the book online at talkSPORT.com/book and at Amazon, WH Smiths, Waterstones, Foyles and all good book shops
Celebrating the upcoming 20th anniversary of the launch of the UK's favourite sports radio station, '20 Years of talkSPORT' gives a behind the scenes peek at the station and its presenters, capturing the funniest stories from the early days through to World Cups overseas tours and the station today.
There's contributions from talkSPORT favourites over the past twenty years, including the legendary Alan Brazil, Ally McCoist, Jim White, Richard Keys, Andy Gray, Georgie Bingham, Adrian Durham, Darren Gough, Laura Woods, Mark Saggers, Andy Goldstein, Paul Hawksbee, Andy Jacobs and many more. The book reveals some of the funniest calls to the station, presenter spats and the top twenty on air bloopers with 'Clips of the Week'.
Find out:
How talkSPORT's coverage of Euro 2012 was almost over before it started
Why the station inadvertently stopped play on its high profile return to the live test cricket arena
How talkSPORT got Sir Alex Ferguson to sing karaoke at Cheltenham
Who nearly ruined an interview with an England World Cup star because he was going to a spa instead
How the Queen became a talkSPORT fan
_________________________________________________________________________
The book is out now and available from Amazon, WHSmith, Waterstones, Foyles and all good book shops, or online at www.talkSPORT.com/book.
The book retails at £12.99.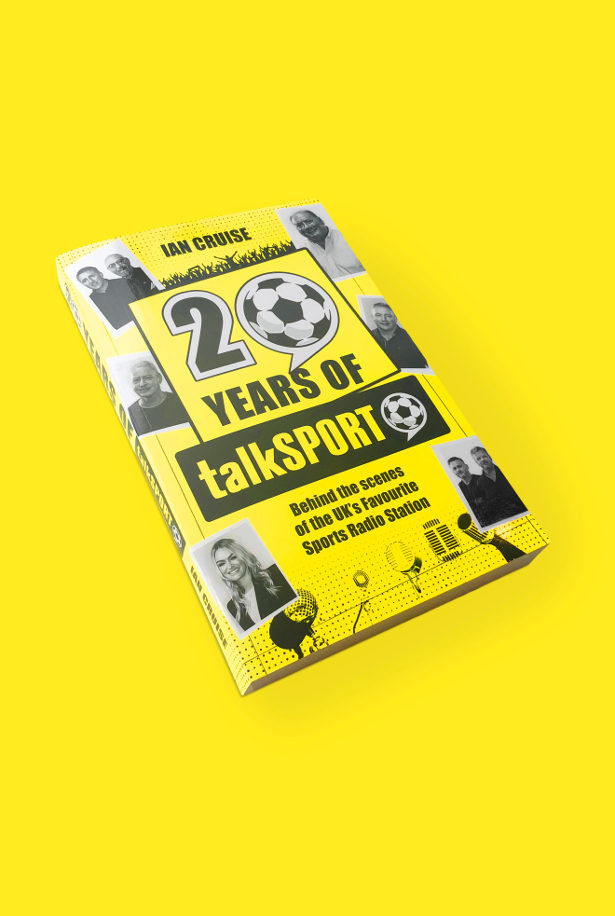 Paxton's NEW Cut Cheese Collections and Gift Hampers for 2019 – Truffle Cheese Collection
Truffle Cheese Collection (£45.00/approx. 600g) A decadent range of truffled cheeses to bring a little luxury to your festive cheeseboard. It contains: Moliterno with Truffles (250g), Brillat Savarin Affine with Truffles (225g), Truffle Single Gloucester (250g) and a pack of Charcoal Crackers (90g). DIRECT LINK: https://www.paxtonandwhitfield.co.uk/shop/in-season/truffle-cheese-collection.html?number=1011
For Christmas Paxton & Whitfield has created an enticing range of NEW Cut Cheese Collections and Gift Hampers. Bursting with exceptional artisan cheese, the finest foods and stylish accessories they come in a variety of price points, making them suitable for any budget.
This year Paxton & Whitfield's website allows customers the option to add a gift box to many of the Cut Cheese Collections and Gift Hampers. As a responsible retailer Paxton & Whitfield regularly reviews its impact on the environment and these options aim to help reduce packaging waste
Whether the item you select is bought for yourself or as a gift, the packaging can be tailored to suit. A collection bought without gift packaging will be sent in one of Paxton's smart and sturdy branded transit boxes. Customers can then make it a gift by adding in a small (£2.75), medium (£3.25) or large (£6.50) Paxton & Whitfield Gift Box, stylishly branded in cream and grey.
Everything listed is available from Paxton & Whitfield's four shops in Jermyn Street – Piccadilly, Cale Street – Chelsea Green, Bath and Stratford upon Avon, as well as online at www.paxtonandwhitfield.co.uk.
Feel strong, confident, sexy, and powerful from the inside out! All of Courtney Virden's powerful online Core & Pelvic Floor programs are 50% off for a limited time only!
Strengthen, improve, and even heal your body from the inside out. This program improves your posture, increases your confidence, improves sexual satisfaction, helps reduce/eliminate pain and dysfunction, and so much more. Your pelvic floor is the base of your core and essential to train for optimal movement and a strong, toned core. Start 2020by strengthening yourself from the inside out and experience the benefits women around the world are experiencing!
www.courtneyv.com and my Instagram is @courtneyvfitness
The Disaster Deck is a pocket-sized, waterproof resource filled with critical information for navigating any natural disaster, and it only costs $15 on Amazon Prime. Each card in the Disaster Deck has bulleted lists that are color coded, so in the case of an emergency, the user will know exactly what steps to take to stay out of harm's way. Every person should carry a Disaster Deck in their backpack or vehicle. It is a unique gift for someone who already has it all.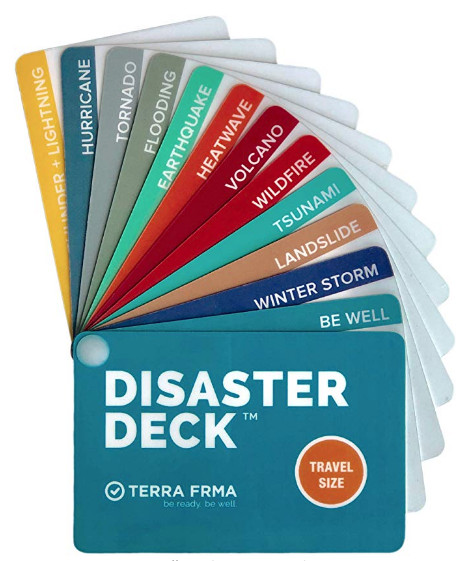 Magnesium: A Must-Have Personal Care Essential for Men Find Out Why Here ! Via www.myhealshop.com
· Magnesium is a natural personal care essential for men that will improve your personal grooming habits.
· Magnesium can be used as a deodorant, repair your hair, improve your skin and help ease those muscle aches after the gym, flying or tension.
Magnesium – One of those words that makes you feel as if you are back in 7th grade science class. This is not your typical science class, but the science of the well-being for your body and how magnesium can help you achieve that.
What is magnesium?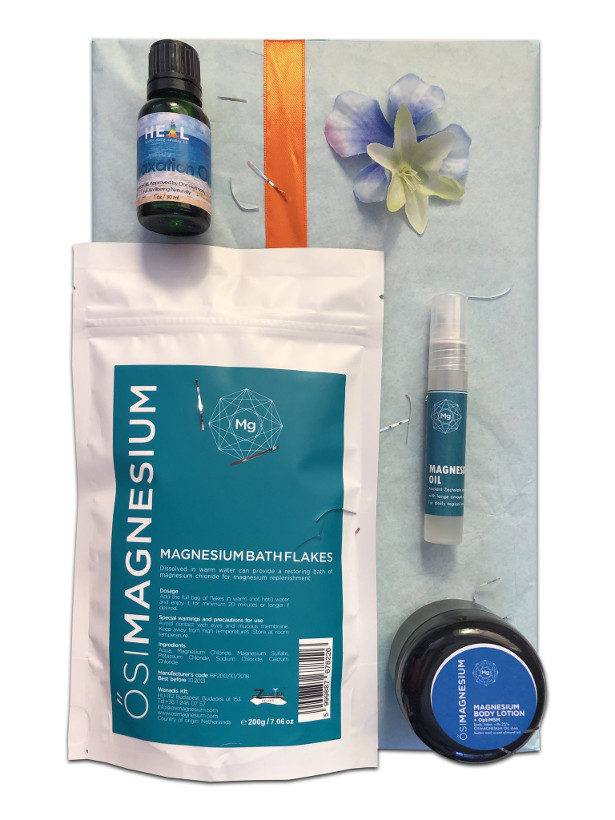 It is that very essential microelement that the body needs to function properly. While the best way to get magnesium into your body is through healthy foods and supplement, many of us still don't keep up with the required daily dosage of the vitamin.
Magnesium is great for your bones, teeth, joints, sleep, stress reduction, and general well-being of the human body.
However, to get the effects of magnesium through the skin and into your body, newer methods such as sprays, lotions, and body butter are making a buzz in the grooming and healthcare industry.
Magnesium improves your personal grooming habits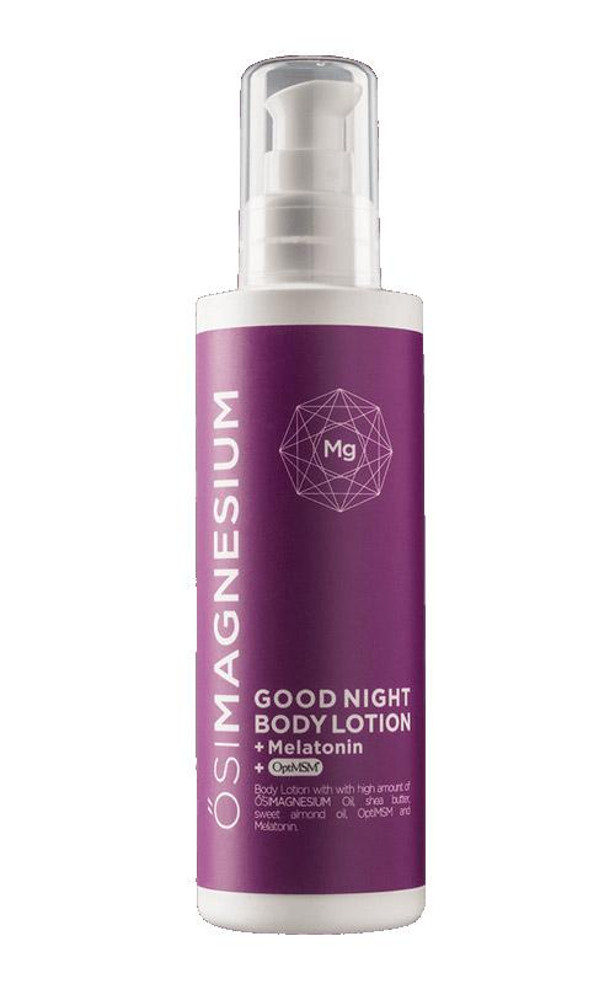 Using oils, sprays, lotion, and body butters allows the body to absorb the magnesium transdermally to the right spot where it is needed without losing its effectiveness.
In the grooming department, magnesium can be used as deodorants, hair and skin moisturizers; it also helps with stress, pain relief, muscle relaxants, and more.
Magnesium as a Deodorant
It is no secret that many of us want a dryer and fresher under arm, however, finding the right deodorant can be quite the tussle. While smelling nice and fresh is the objective, we have to consider the chemical constituents of the product.
Now you can try magnesium-based deodorant containing natural preservatives that inhibit the growth of bacteria that causes armpit odor, which also keeps your underarm dry and fresh all day.
Magnesium for Skin
Are you suffering from dull and dry skin? Or perhaps noticing the appearance of fine lines and wrinkles at an early age? You could have a deficiency of magnesium. Magnesium based body butter and lotions are excellent ways to help reverse the aging clock, increase skin elasticity, induce skin healing and eliminate wrinkles, fine lines, and uneven skin tone to reveal softer, smoother and younger-looking skin.
Magnesium for Hair
Although there are many causes of hair loss, thinning hair and breakage one underlying cause is magnesium deficiency. Magnesium oils are a great way to stop your hair from thinning out, breaking and falling out while encouraging a lush, full head of hair we all strive to achieve.
For best results, massage an ample amount of the magnesium oil into your hair and scalp, wrap with a warm towel for 10 – 15 minutes and wash off with your regular shampoo.
To add volume and bounce to your hair, try a mixture of almond oil (it contains a high concentration of magnesium) with avocado flesh, apply on the hair, and wash off 10 – 15 minutes later.
Magnesium for Pains and Muscle Soreness
Joint pain, muscle cramps, and stiffness are problems most people deal with daily. Now you can say goodbye to this pain, increase calcium absorption into the bones, relieve, and speed up muscle cramps so you can enjoy a goodnights rest when you use magnesium spray.
Magnesium butter, lotions, oils, and sprays can be extremely beneficial for the body, making it the perfect addition to your Man Bag, your travel bag and your bathroom vanity top!
myhealshop.com/collections/osimagnesium
www.happyenergyamazinglife.com/about-us/harmonys-story
Harmony is committed to wellbeing naturally since 1991. She created her natural health company and has been passionate about natural health ever since and was inspired to obtain her Masters and Doctorate in Natural Health. Being a part of the foundation of the natural health industry has created a following of consumers that trust her knowledge and products. Two years ago, Harmony partnered with OSI Magnesium to bring the finest magnesium lotions, butters, gels and flakes to the USA marketplace, straight from the Zechstein Sea.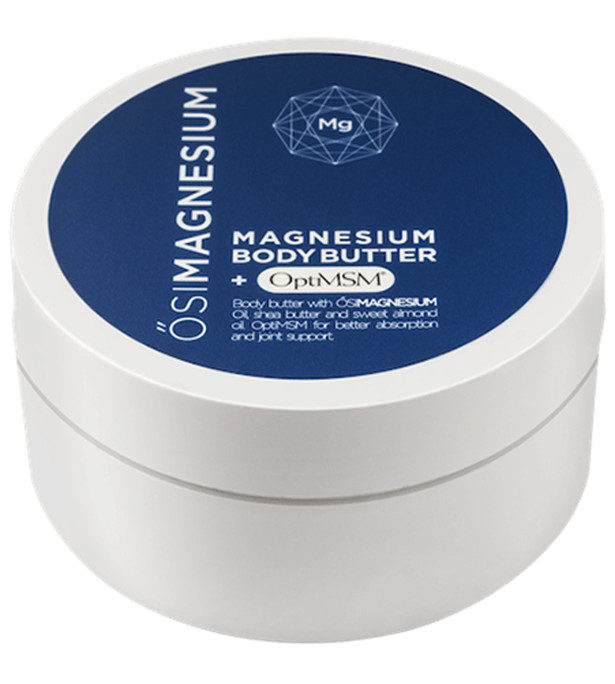 Does Ear Candling Help with Sinuses?
Category: Ear Candles, sinus relaxation, natural well being,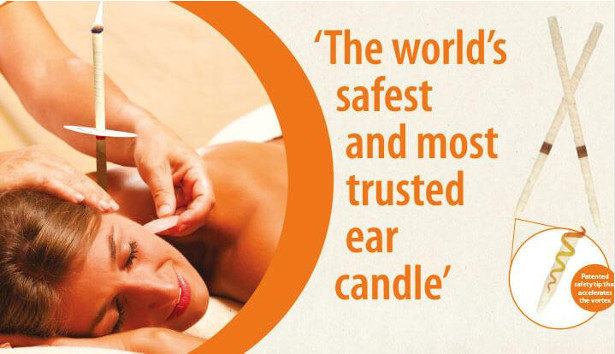 FACEBOOK | TWITTER
Harmonys Quick Points:
Ear Candling is a homebased tradition that has been based down from family to family over several generations.
Ear Candling is simple and easy but should always be done with a second person for safety.
Relax your sinuses and body while ear candling to help relieve pressure for optimal well being.
With Spring in full swing seasonal allergies, allergies and airborne allergies are at an all-time
high which means that you can have a cough, runny nose, sore throat and overall major issues
with your sinuses. But what is the best way to combat seasonal allergies, regular allergies and airborne allergies, when over the counter medications just won't work? Have you tried ear candling? This homebased therapy is known to help ease the discomfort associated with many ailments that could be affecting your everyday life.
What is an Ear candle and what is ear candling?
An ear candle is a cone-shaped waxed cloth that is lit and then inserted into the ear to
help the body reach a relaxed state. Ear candling is not a new type of therapy. It has been passed down from generation to generation in many different countries like Poland, Italy, Columbia, Mexico and the USA. Today ear candling therapy is best used to help those who are having stressful issues and difficulty relaxing.
How do you ear candle?
When you are practicing ear candling it is important to make sure that you are using a
high-quality ear candle to make sure that you are best protected. This would include an ear candle that is made with certified organic cotton (to avoid breathing in pesticide contaminants), a burn line label (to avoid any confusion as to when to remove the ear candle from the ear) and a patented safety tip (just in case).
When you are ear candling, always light the ear candle first, insert it through a cut hole in a paper plate (or put a towel around the ear) and then insert the NON lit end into the ear. When the ear candle is lit it helps the body to begin to relax and release extra tension and stress. While ear candling the body can float through the three stages of relaxation (beta, alpha, and theta) thus helping oneself to return to a state of natural wellbeing, naturally.
How can ear candling help with sinuses?
Although using ear candling will not treat, heal or cure any issues you are having with your
sinuses it can help your sinus passages to relax and release naturally. It helps your body by allowing you to go into deep relaxation. When you are in this deep relaxation your body is allowed to slowly return to its natural homeostasis, which would be able to fight any infections naturally. Ear candles help boost your immune system when you relax and destress naturally.
When you are practicing ear candle therapy there are three main levels that help with healing
your body, including your sinuses. Of course, there is the fact that one is lying down and relaxing … however, this is not like a nap at all! The warmth from the smoke is gentle and soothing, the sound reminds one of an open camp fire or a sea shell on ones ear, hearing the ocean and the actual energy of the ear candle could be stimulating for reflexology points within the ear.
Did you know that everyone's head area contains three chakras, each ear contains over 50 reflexology points and the head contains 8 of the meridian pathways end or starting point. This is a LOT of energy points contained in such a central location. Why not provide a relaxing moment for all of them?
Banner: Sinus EC 20% off.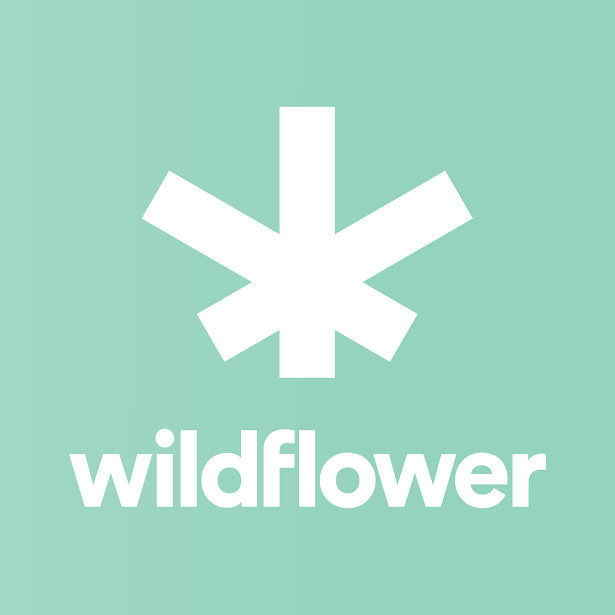 Wildflower, is a wellness company that is dedicated to organic plant-derived material infused with CBD for active lifestyles – Here are three of their athletic options that active people / athletic people would find much use in.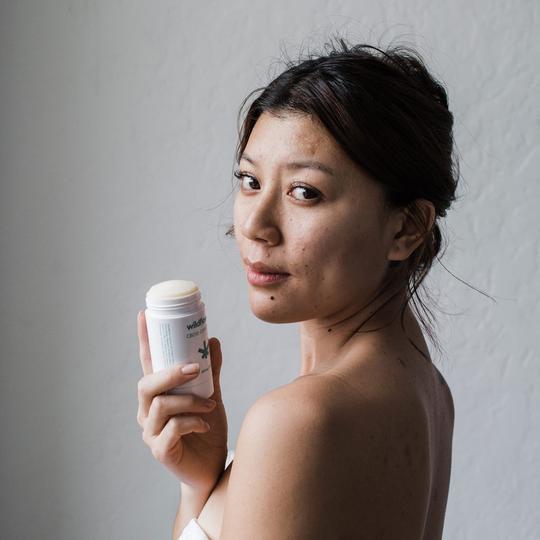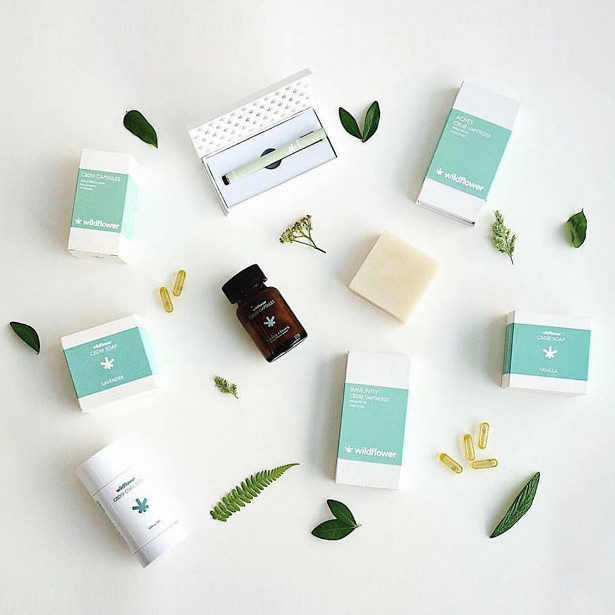 FACEBOOK | TWITTER | INSTAGRAM
Wildflower CBD Cooling Stick
Cost: 1 oz.. – $24.99
i. 2.5oz – $60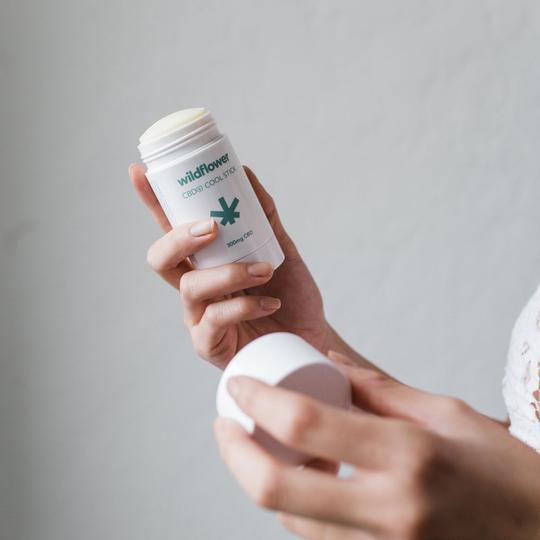 Description: The unique Cool Stick offers quick and convenient relief from muscle, joint, and back pain. It has been scientifically formulated to be the most effective, natural anti-inflammatory topical available. Once applied, the unique blend of therapeutic ingredients will immediately cool and soothe any discomfort for long-lasting relief. This hemp-based CBD product contains less than .03% THC. It is beneficial in offering targeted cooling and soothing pain relief, joint and muscle relief, headache treatment, and more. It's best use is to apply after a hot bath or shower for the best absorption. It contains coconut oil, hemp oil, shea butter, beeswax, peppermint essential oils, and more.
CBD Capsules
Cost: $79.99 for 30 capsules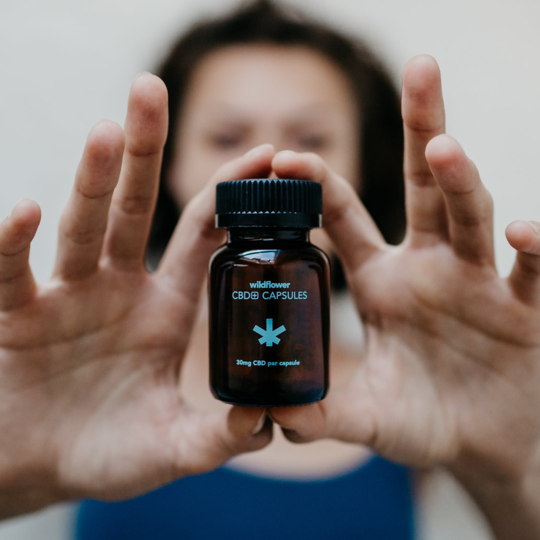 Description: The capsules are a convenient and effective way to incorporate CBD and its benefits into your daily wellness routine. Formulated with whole hemp plant CBD and organic hemp seed oil—naturally rich in amino acids and beneficial Omega 3 & 6— added for a convenient way to boost and maintain health. It contains less than .03% of THC. It includes a lot of benefits like the purest (not to mention most convenient) way to take CBD, and helps to build immunity and increase focus and clarity. It includes Full-spectrum CBD extract, with hemp seed oil.
CBD Vanilla Soap (3 pack)
Cost: $24.99 (For 3 pack)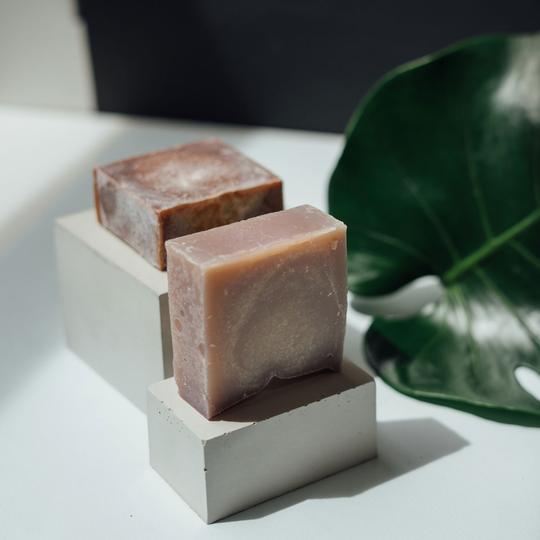 Description: Made using the highest quality whole-plant hemp extracts and organic coconut oil. This gentle yet powerful face and body cleanser lathers into a rich and soothing foam, improving overall skin health without dryness. This hemp-based CBD product contains less than .03% THC. The benefits of the soap include: clearer skin, a natural makeup remover, and gentle, yet powerful treatment on skin conditions such as acne, psoriasis, and sunburn. It is created with a blend of coconut oil, lye, water, vanilla essential oil and full-spectrum CBD.
The Dream Vape Pen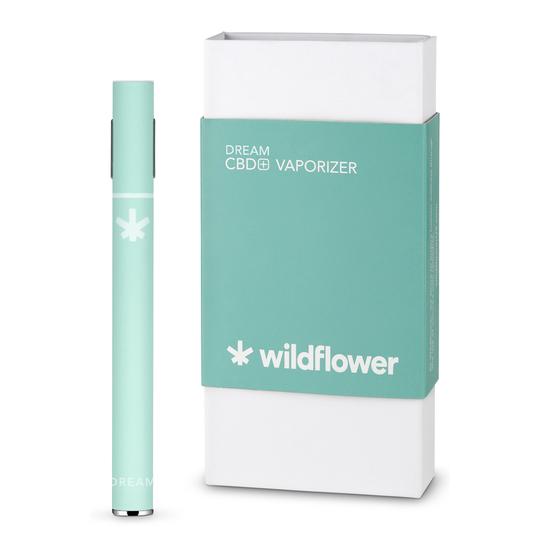 Ease your mind and body into a state of relaxation and meditation with our CBD+ Dream Vaporizer. Our sweetly floral formula brings together the calming benefits of hemp CBD and bergamot to provide relief from stress and uplift mood. Start with a full 5-second draw until the LED light at the tip of the pen flashes to gauge your dosage.. Smoke as much or as little as you want. This hemp-based CBD product contains less than .03% THC.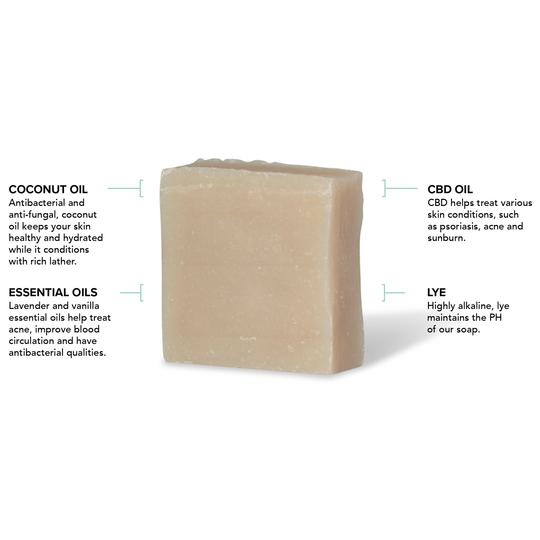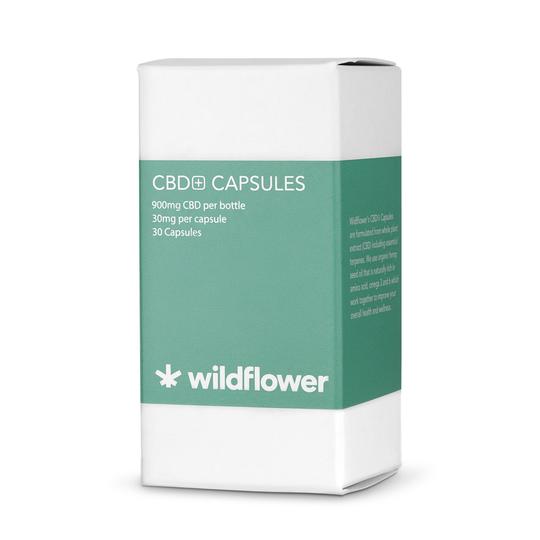 ENJOY A LESS TRADITIONAL CHRISTMAS THIS YEAR WITH A TASTE OF HOME FROM HATTINGLEY VALLEY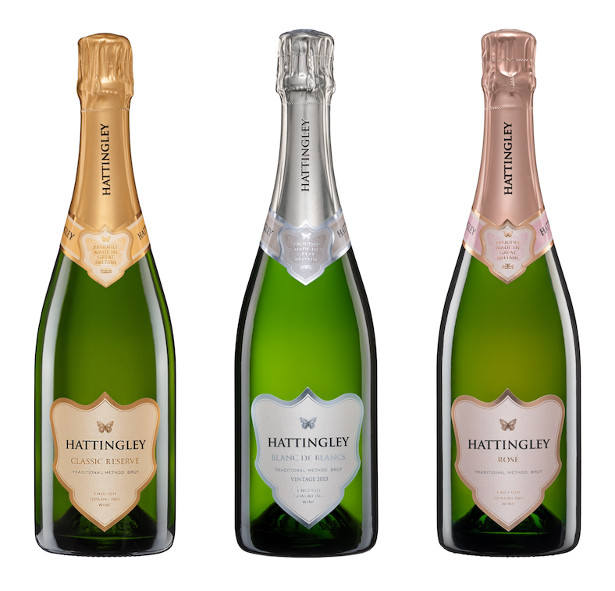 A close up of a bottleDescription automatically generated
For a taste of something closer to home this Christmas, swap Champagne for some English Sparkling Wine from Hampshire vineyard, Hattingley Valley. Its traditional method sparkling wines are the ideal accompaniment to any festive gathering.
Classic Reserve (£29)
Go traditional with the award-winning Classic Reserve, an elegant wine, a perfectly balanced blend of several vintages with an abundance of fine bubbles. An impeccable apéritif to pre-dinner canapés or a flawless bottle of fizz to accompany any festive merriment, all bottles come with a newly designed Union Jack gift box.
Blanc de Blancs 2013 (£47.50)
WineGB gold award-winning Blanc de Blancs 2013 will make any recipient very happy come Christmas morning. 2013 was a wonderful year for Chardonnay and this is selected from only the very best hand-picked parcels. A small proportion of grapes were fermented in old oak barrels before ageing on lees for four years, creating a deliciously fruity and honeyed taste with pastry and brioche notes on the palate. It has a well-balanced and refreshing acidity, best enjoyed with hot smoked trout pâté, and cured meats such as salami and charcuterie.
Rosé 2015 (£36)
Rosé isn't just for summer and Hattingley's latest release of the 2015 harmonious and fresh blend should be drunk all year round. The hand-harvested Pinot Noir and Pinot Meunier grapes have been blended to create elegant strawberry coulis flavours, a creamy texture and fine toasty notes. Bring out this newly released versatile sparkling with anything from the cheeseboard filled with soft gooey cheeses, after-dinner mints or a fruity dessert.
Entice (£22.50)
Be the most popular person at the party and bring along Hattingley's luscious Entice dessert wine. Made for the decadence of Christmas, Entice is fermented at cool temperatures to induce powerful notes of elderflower and pear carried by fresh English acidity. Pair with blue cheese or foie gras to complement the creamy mouthfeel and delicious honeyed character.
BA 100 Blanc de Noirs 2015 (£45)
For a first-class Christmas, celebrate with a bespoke bottle of British Airways Blanc de Noirs. Created to commemorate the airline's centenary birthday this year, wine lovers can get their hands on a limited-edition bottle of the iconic British brand's signature blend, the perfect pairing to see in 2020.
Come the winter season this year, toast to the festivities with a glass of England's finest sparkling.
Sportility, the only platform in the world which connects grassroots sports directly to businesses for sponsorship opportunities, granting them access to affordable and professional gear and allowing them to save up to 40% on sporting costs.
Since launch, Sportility has supported more than 80,000 local players across Australia, New Zealand and the USA, with savings for sporting teams increasing from 25% to up to 40% by creating their own, in-house platform. Sportility forecasts that by 2021, it will have 1,000,000 members engaged with its platform.
With a unique and successful platform, Sportility has attracted the attention of high profile athletes and corporates to invest in the business. Earlier this year, NBA Champion and NBL's Most Valuable Player play er, Andrew Bogut joined as a global ambassador and investor, fast-tracking Sportility's road to success.
Linly Designs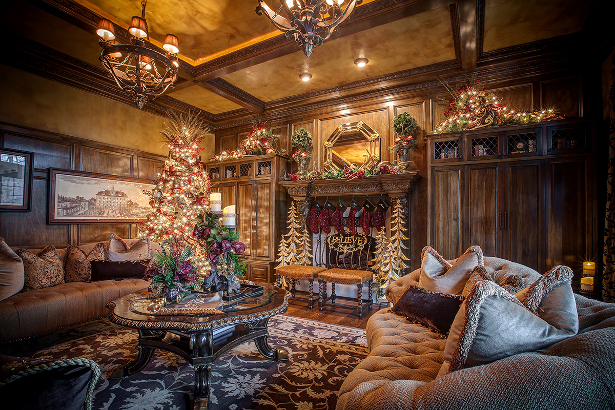 Luxury Chicagoland based interior design firm. Holiday gifts, home décor, table runners & Christmas decorations as well as transforming their 11,000 square foot showroom & their clients' homes into a head-to-toe Winter Wonderland.
www.LinlyDesigns.com/custom-silk-floral-arrangements/christmas-home-decorations/
BrocShots is an Australian company that is revolutionising the health food industry with a 100% natural and plant based health shot using broccoli sprouts.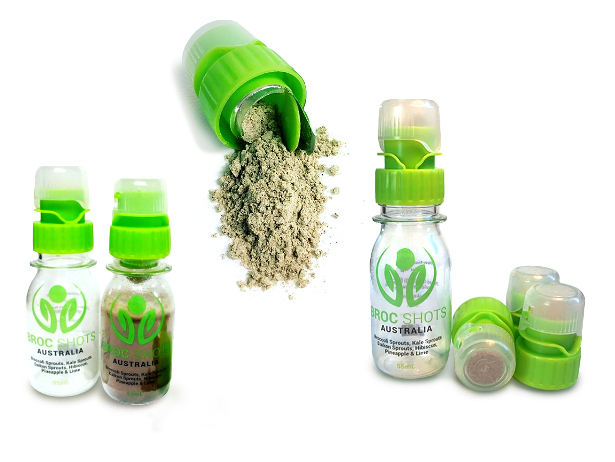 BrocShots is a natural and convenient way to get your daily dose of broccoli sprouts on-the-go – an exceptional source of sulforaphane. A single BrocShot produces the highest level of Sulforaphane.
Sulforaphane is the most known natural activator of the defence mechanisms which function in human cells. You only need one shot a day, and anyone can take it from early childhood to old age.
Founder of BrocShots, Jay Silvester, became extremely interested in Broccoli spouts after personally resolving a lifelong asthma issue by using a sulforaphane yielding product. Jay states, "After just six weeks of taking this product, I was able to breathe without reaching for any medication. I w as in complete shock!"
Broc Shots are available online in weekly packs including 7 caps for $35.00 or monthly packs including 30 caps for $145.00.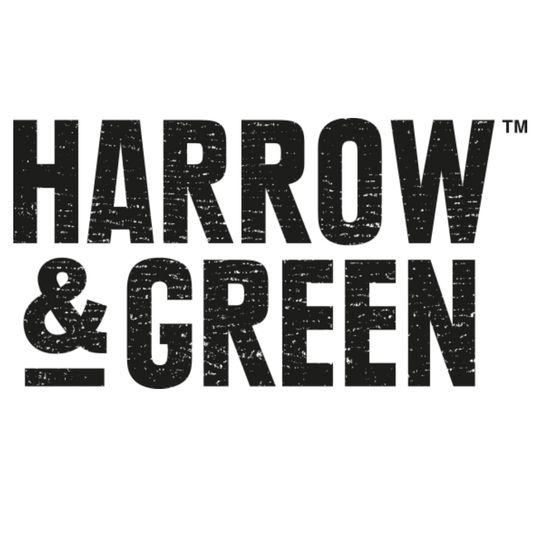 FACEBOOK | TWITTER | INSTAGRAM
For those seeking a thoughtful Christmas present and fun activity too, look no further as Harrow & Green has launched its first ever 'Make Your Own' luxury Christmas sacks and stocking kits.
Comprising of five different styles, this festive innovation enables you to personalise a sack or stocking using the red glitter letters provided. Whether you want to make it on your own in order to surprise a loved one or create it together, these kits provide a unique and magical gifting experience.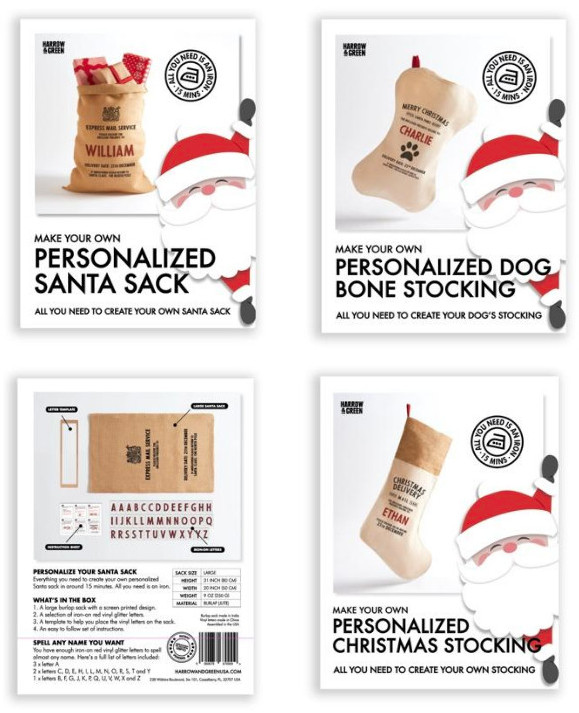 Collection includes Personalised Santa Sack (£25), Personalised Drawstring Santa Sack (£20), Personalised Hessian Christmas Stocking (£20), Personalised Cotton Christmas Stocking (£20) and Personalised Dog Bone Stocking (£20).
The Make Your Own kits will be available at Harrow & Green online from 1st November but are also available in-store at: Fenwick (various stores), Brown Thomas (Dublin), Arnotts (Dublin), Notonthehighstreet Pop-Ups (Waterloo 1st – 17th November and London Bridge Station (4th – 21st December) and Love My Human (Kings Road, London).
A Royal Giftmas – luxury, personalised Christmas sacks & stockings
PERSONALISED SANTA SACKS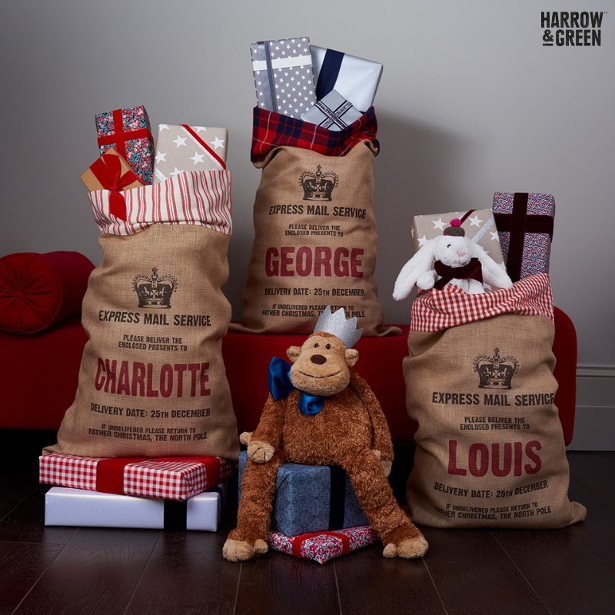 Snapped up by Kate Middleton for Prince George and Princess Charlotte, the hugely popular 'Letterpress' hessian Christmas sacks are suitable for all ages but especially for children and those who have made it onto Santa's good list! There's even a 'baby's first Christmas' edition for those wanting to create an extra special moment and years of enjoyment (of course a special delivery was made to Prince Louis and will be making its way to Prince Harry and Meghan for baby Archie).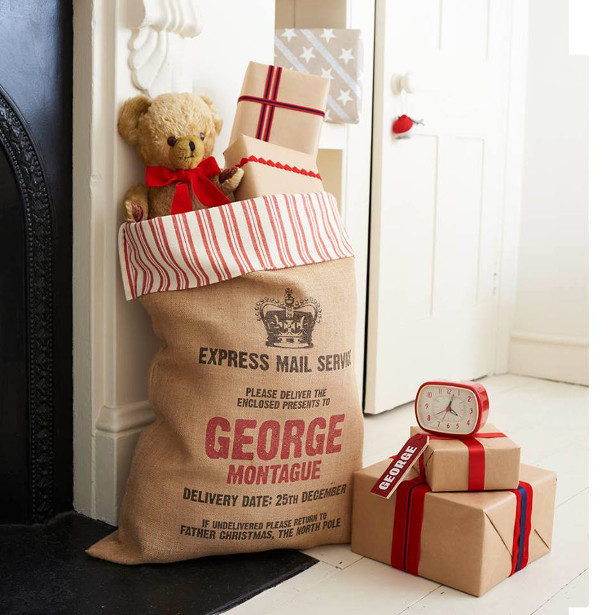 Letterpress Christmas Sack with Ticking Trim (£27.00) Tartan (£35.00) Gingham Trim (£27.00)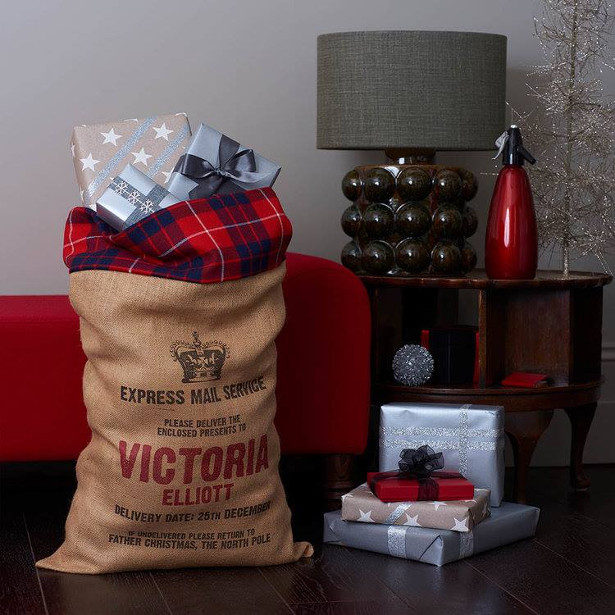 Designed and printed by Harrow & Green in their studio in London, the sacks are large enough to cater for even the most generous of Christmas presents (80cm x 50cm). However, it's the finishing touches such as the high-quality grosgrain ribbon along with a personalised name and choice of festive fabric trim which captures the magic of Christmas and makes it an everlasting gift.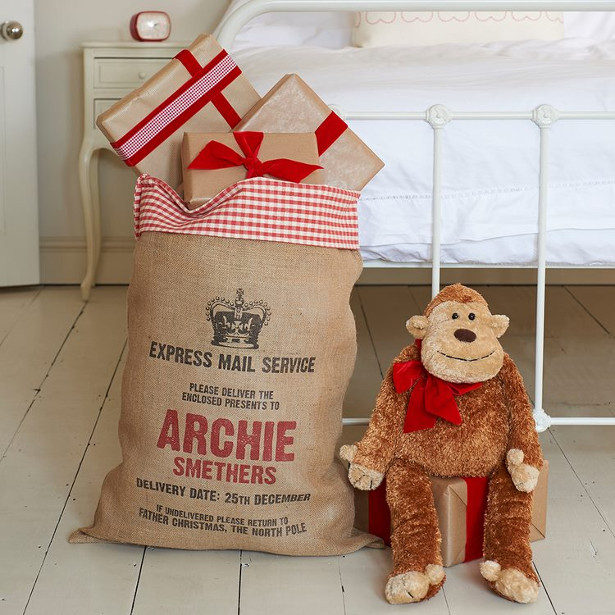 MINI PERSONALISED SACKS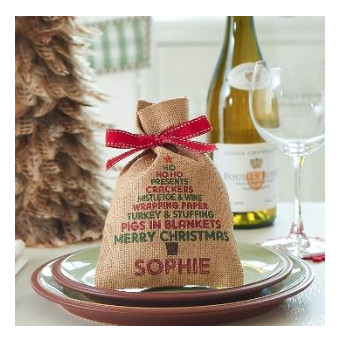 A beautiful addition to the larger Christmas sacks, these mini versions, all of which can be personalised, make a truly, thoughtful secret Santa gift; or add an extra touch of festive charm to the dining table this holiday season.

Christmas Tree Mini Sack (£8), Christmas Mini Sack with Red Glitter Letter (£8), Christmas Piccadilly Mini Sack (£8)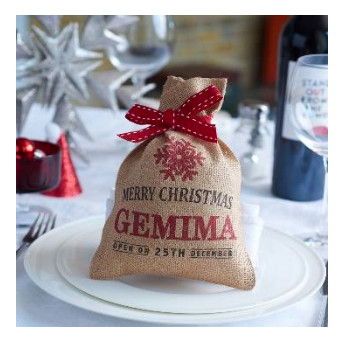 Stuffed full to the brim with goodies or presented just as they are, these mini sacks are sure to surprise and delight any loved one this Christmas.
PERSONALISED STOCKINGS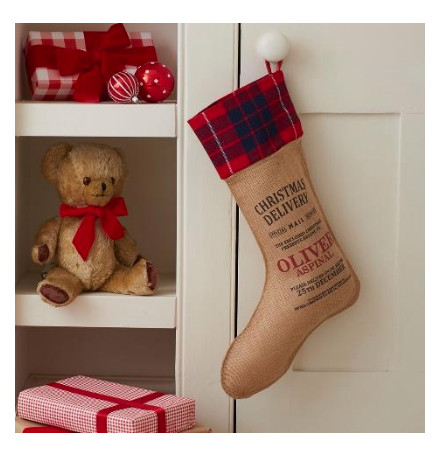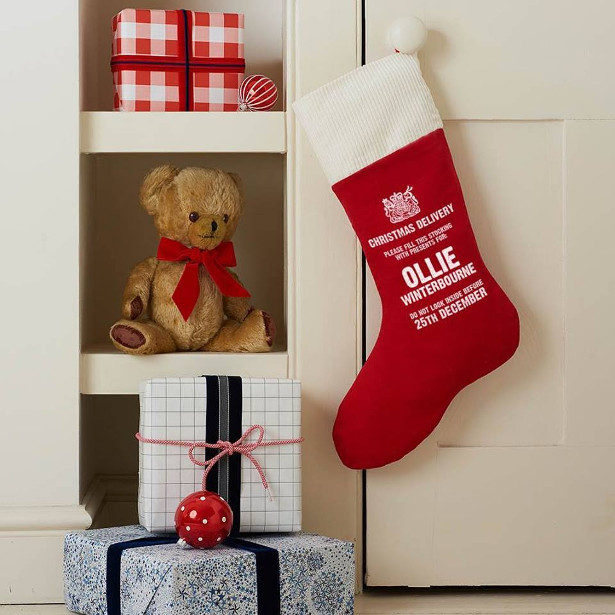 Whether it's an early Christmas gift or the start of a tradition for years to come, Harrow & Green has a unique range of personalised stockings to celebrate the festivities in style.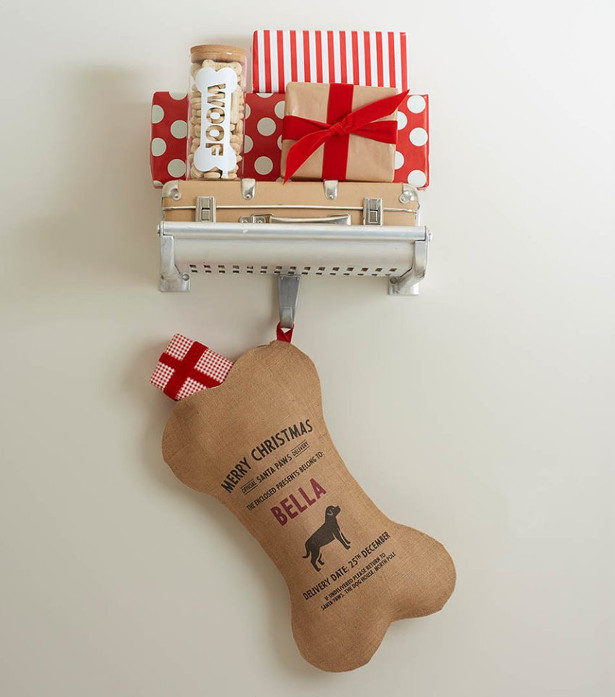 From the more traditional tartan, through to the luxurious merino wool and cashmere mix, and even one for your beloved dog – there's one to suit every need and style
Personalised Piccadilly Christmas Stocking, Personalised Corduroy (£20), Personalised Dog Christmas Stocking (£25) and Merino Cashmere Stocking (£40)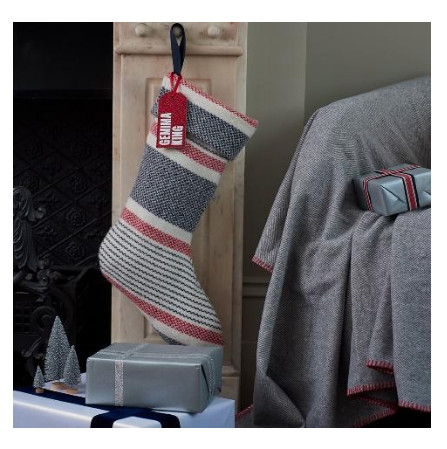 What are you putting under the tree this Christmas?
This season's collection of the world's most iconic doll, who has been showing girls they can be whatever they want since the '50s, features some stunning new options for dreamers of all ages – and just in time for the December gift-rush.
If your gift shopping includes a visit to a toy store, here are a few items to look out for to match your little one's personality:
In the Dreamtopia range, for dreamers aged three to five years, you can expect:
Barbie® Brush 'n Sparkle Unicorn
Barbie® Rainbow lights Mermaid
Barbie® Core Dreamtopia Mermaid Asst
Barbie® Core Dreamtopia Princess Asst
Barbie® Core Dreamtopia Fairy Asst
In the Family and Friends range, for your adventurous little ones aged five to eight, look out for:
Barbie® Hugs 'n Horses
Barbie® Chelsea Camper
Barbie® Chelsea + Pony
Barbie® Play 'n Wash Doll
In the Fashion and Beauty range, for fashion lovers aged five to eleven, you can expect to see:
Barbie® Ultimate Closet (That ranges from the latest day or evening looks to make your little one switch up Barbie's looks.)
Barbie® Fashionista dolls (Barbie Fashionistas are now more diverse and inclusive than ever, with over 100 different skin tones, ethnicities, hair textures, eye colours and even face shapes.)
In the Careers range you'll find:
Barbie® Cake Decorating Playset
Barbie® Story Telling Doll
Barbie® Complete Playset – Sports Asst
Barbie® Supermarket with doll
Barbie® Pizza Making set
In the Estate range, for your little property owner aged eight to twelve, take a look at the latest dolls, vehicles and glam pool:
Barbie® DreamHouse
Barbie® House & Accessories