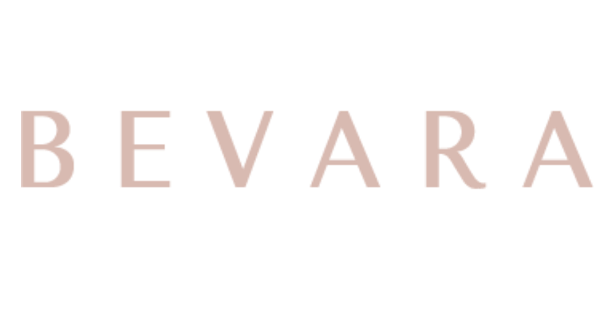 BEVARA™ is a progressive and modern skin care brand whose primary mission is to research, develop, and provide you with effective premium products that are formulated to preserve your youthful skin.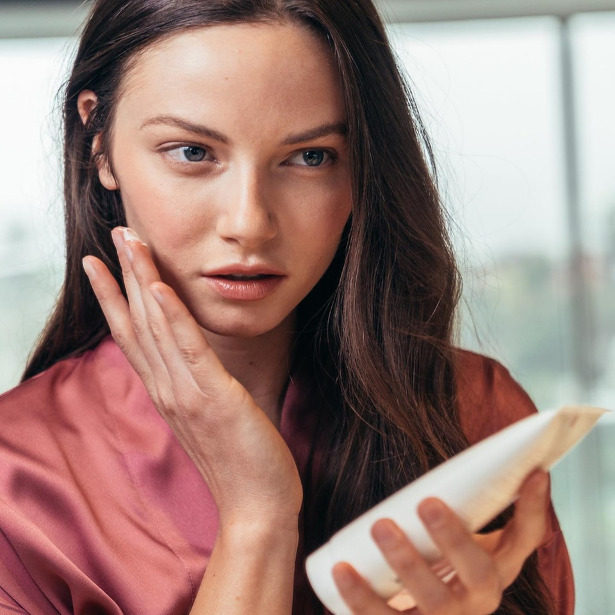 Bevara Skin Clay Mask
Bevara Skin Clay Mask draws out the skin's impurities and sloughs away dead cells. Formulated with Brazilian Volcanic Silt to draw out skin's impurities, Bamboo Beads to gently exfoliate, Broccoli Seed Oil for its moisturizing benefits plus Broad Spectrum CBD for its antioxidant and anti-inflammatory properties, this clay mask detoxes skin, leaving it hydrated, smooth and refreshed without any irritation.
Key Ingredients:
• Brazilian Volcanic Silt absorbs excess surface oils, detoxes and draws out skin's impurities
• White Tea Extract is an MMP inhibitor that stabilizes the natural development of elastin and collagen for firm skin. Its rich antioxidant and anti-inflammatory properties removes oxidative stress to protect skin from wrinkles and uneven pigmentation
• Broad Spectrum CBD is packed with antioxidants to help protect skin from free radicals & toxins and antiinflammatory properties to calm irritated skin and help reduce visible signs of aging
• Clover Flower Extract boosts elasticity to maintain youthful and vibrant skin
• Broccoli Seed Oil is rich in Vitamin A and contains high levels of natural skin soothing fatty acids such as Omega-6 and Omega-9 to deliver intense hydration without clogging pores
• Bamboo Beads gently exfoliate and purify – removing oil, dead skin cells and unclogging pores for a deep cleanse
• Vitamins A, B, C and E nourish and soothe skin to even out skin tone, combat dry skin, redness & rough patches
Features & Benefits:
• Exfoliates dead skin cells
• Unclogs pores and removes toxins
• Firms & strengthens the skin's protective layer
• Stimulates skin cell production & reinforces cell longevity
• Hydrates & moisturizes, preserving skin's elasticity
• Vegan, Sulfate, Paraben, Phthalate and Cruelty Free
Usage: Ideal for oily or dry skin, use 2-3 times weekly gently on damp skin for about a minute, rinse well and pat dry Price & Availability: $85.00 – 4.0 OZ | www.bevaraskin.com Social: @bevaraskin #PreserveYourYouth #EvolvingWithYou #LoveYourSkin #CBD
Bevara Skin Exfoliating Cleanser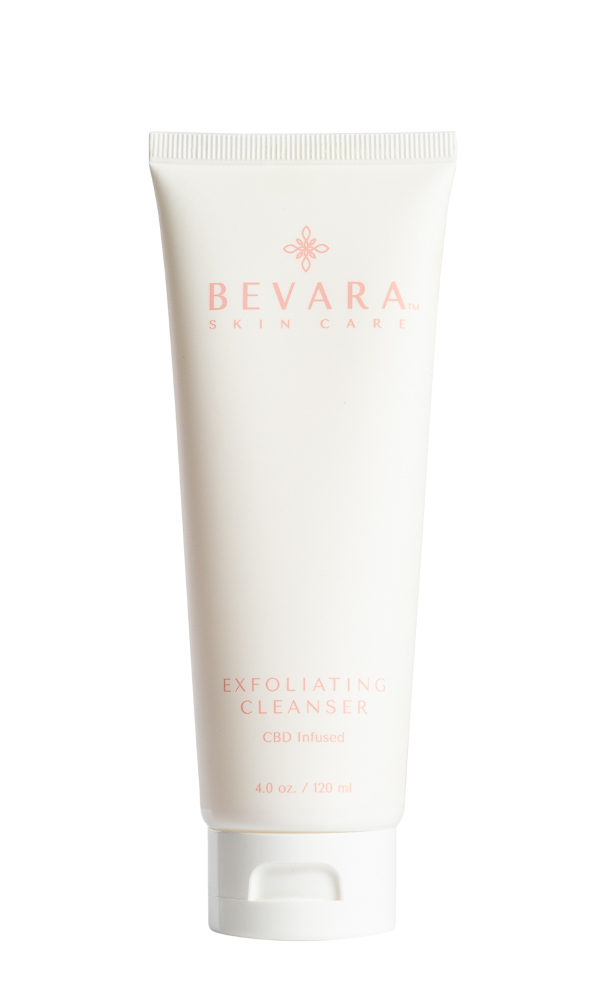 Bevara Skin Exfoliating Cleanser exfoliates and preserves the skin's natural elasticity. Formulated with Bamboo Beads and Coconut Acid for gentle exfoliation plus Broad Spectrum CBD for its antioxidant and anti-inflammatory properties, this cleanser calms irritated skin while removing dead skin cells and impurities, leaving skin with a fresh, clean complexion that is supple to the touch.
Key Ingredients:
• White Tea Extract is an MMP inhibitor that stabilizes the natural development of elastin and collagen for firm skin. Its rich antioxidant and anti-inflammatory properties removes oxidative stress to protect skin from wrinkles and uneven pigmentation
• Broad Spectrum CBD is packed with antioxidants to help protect skin from free radicals & toxins and antiinflammatory properties to calm irritated skin and help reduce visible signs of aging
• Clover Flower Extract boosts elasticity to maintain youthful and vibrant skin
• Broccoli Seed Oil is rich in Vitamin A and contains high levels of natural skin soothing fatty acids such as Omega-6 and Omega-9 to deliver intense hydration without clogging pores
• Bamboo Beads & Coconut Acid gently exfoliate and purify – removing oil, dead skin cells and unclogging pores for a deep cleanse
• Vitamins A, B, C and E nourish and soothe skin to even out skin tone, combat dry skin, redness & rough patches
• Organic Aloe Leaf Juice calms redness and soothes inflammation
Features & Benefits:
• Exfoliates dead skin cells • Unclogs pores and removes toxins
• MMP inhibitor
• Preserves skin's elasticity
• Vegan, Sulfate, Paraben, Phthalate and Cruelty Free
Usage: Ideal for all skin types, massage gently onto damp skin for about a minute, rinse well and pat dry Price & Availability: $40.00 – 4.0 OZ | www.bevaraskin.com Social: @bevaraskin #PreserveYourYouth #EvolvingWithYou #LoveYourSkin #CB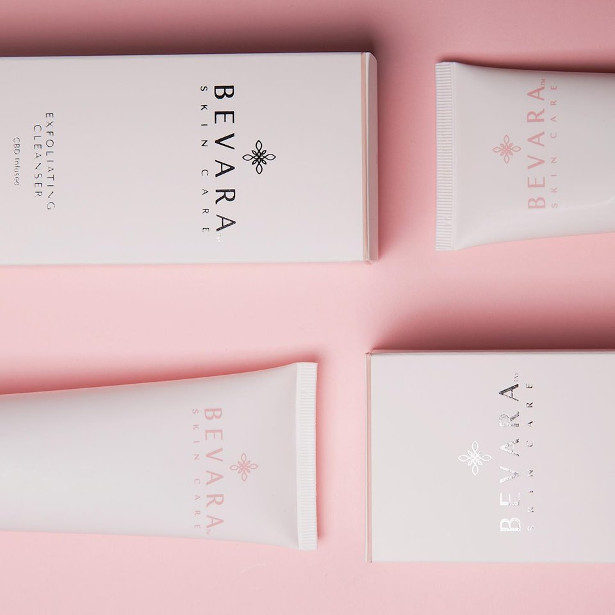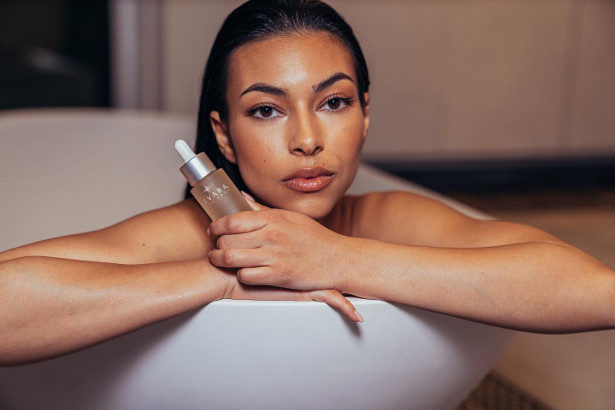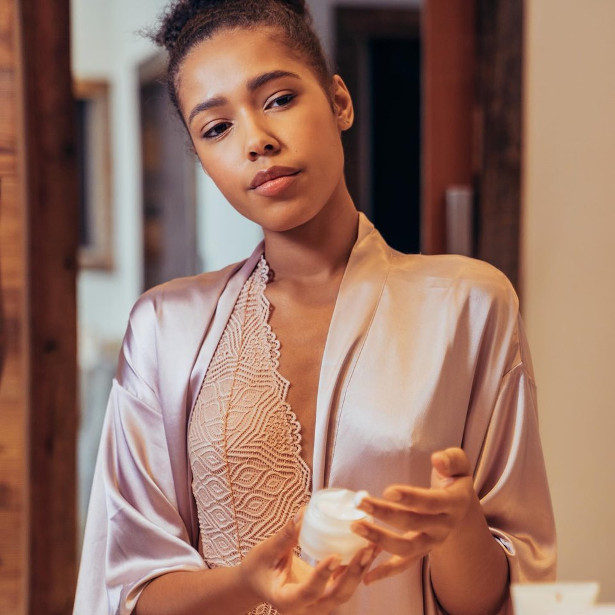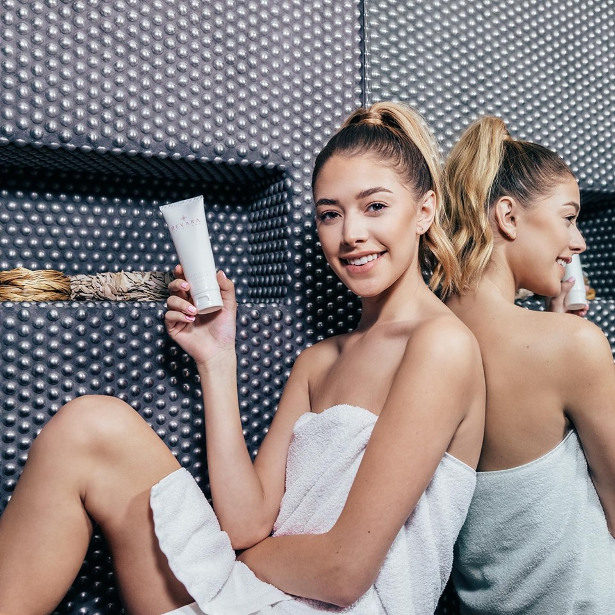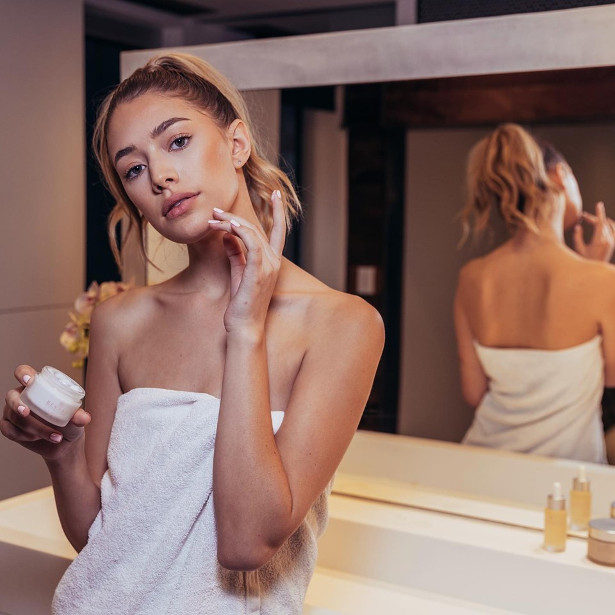 A modern bidet that clips onto your toilet and transforms your health & the planet. Stop wiping your butt. Start washing with Tushy.
FACEBOOK | TWITTER | PINTEREST | INSTAGRAM | YOUTUBE
Tushy
A modern bidet that clips onto your toilet and transforms your health & the planet. Stop wiping your butt. Start washing with Tushy.
It all started when our founder and washlet revolutionary, Miki Agrawal experienced different caboose cleaning rituals – from the Indian lota to the tune whistling Japanese bidet. Inspired by the simple joys of this daily ritual (and shocked that American toilet habits haven't changed since the 1800's), she created Tushy.
We're a team of toilet crusaders, fighting for clean bums and reduced global wastefulness. We come to work every day, where talking "crap" actually counts, because we're ultimately turning people into born-again bidet lovers.
hellotushy.com
Tushy
TUSHY is a company based in Williamsburg that creates modern bidet attachments that are saving the world from deforestation one butt at a time. TUSHY sells bidets that improve cleanliness, environmental sustainability, and only cost $79.
I know, I know… you wouldn't think bidets are a holiday gift but we see our sales triple or quadruple on gifting holidays. We also have a TUSHY travel that would be the perfect stocking stuffer.
TUSHY | For People Who Poop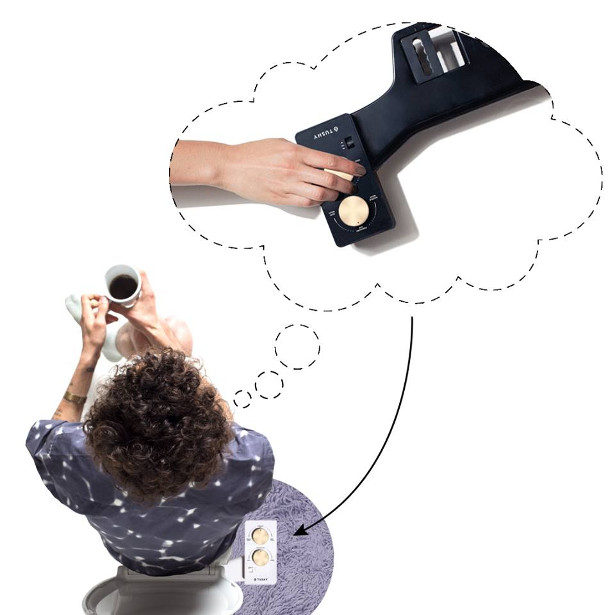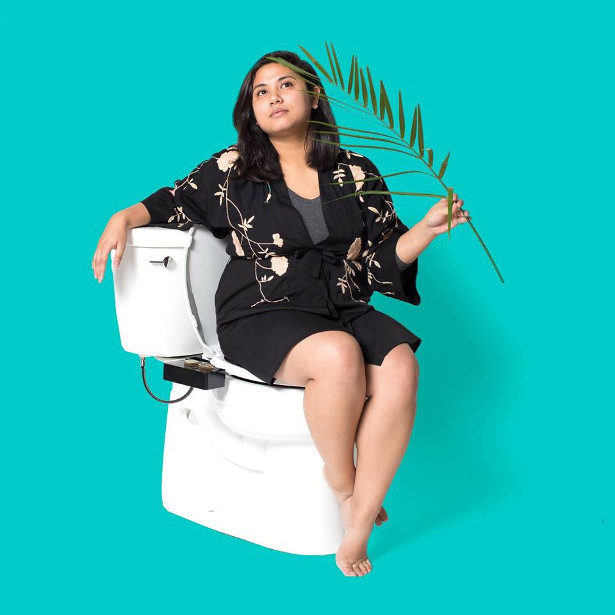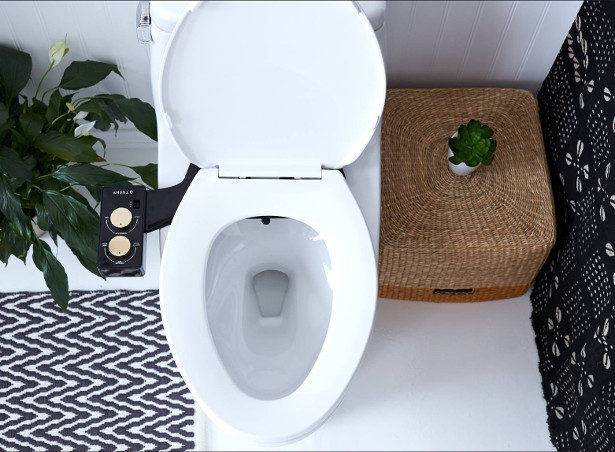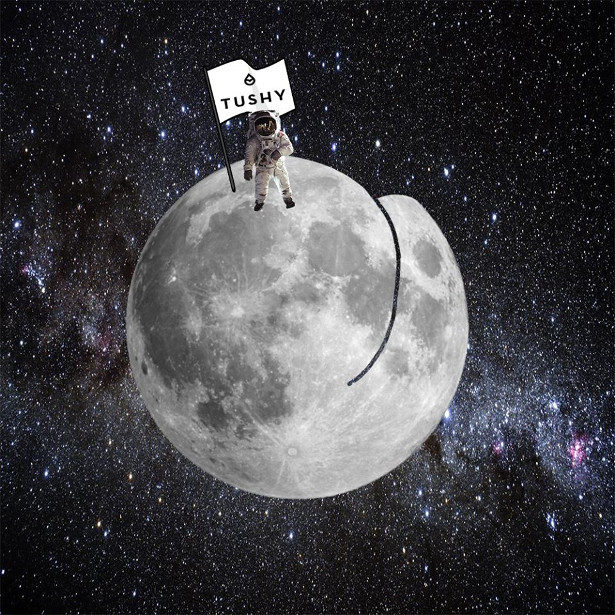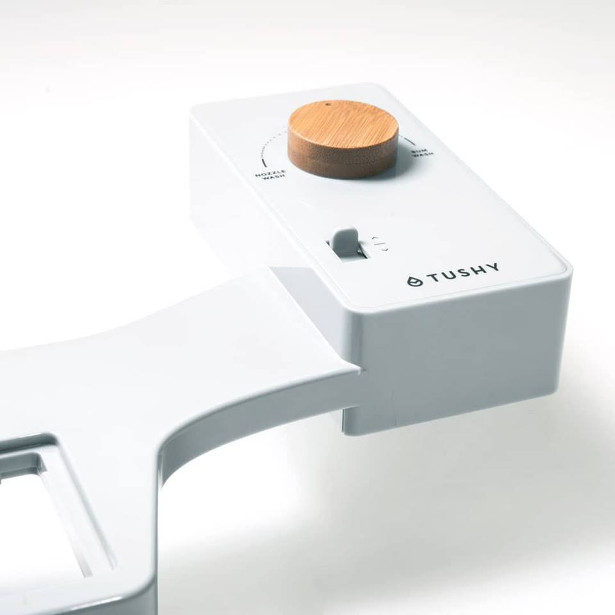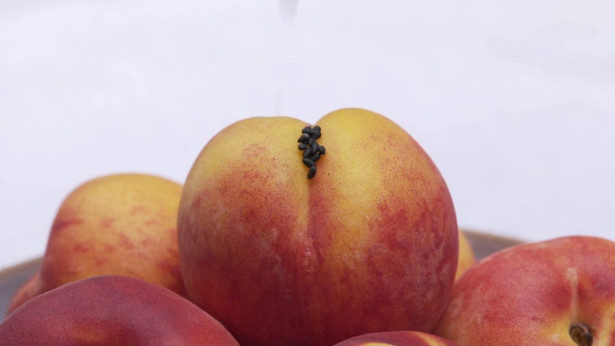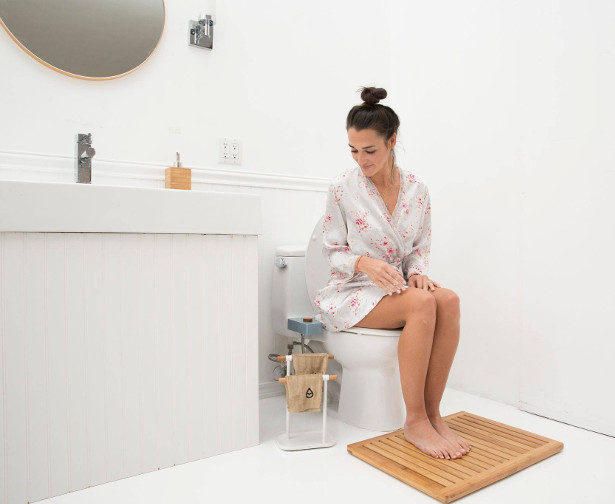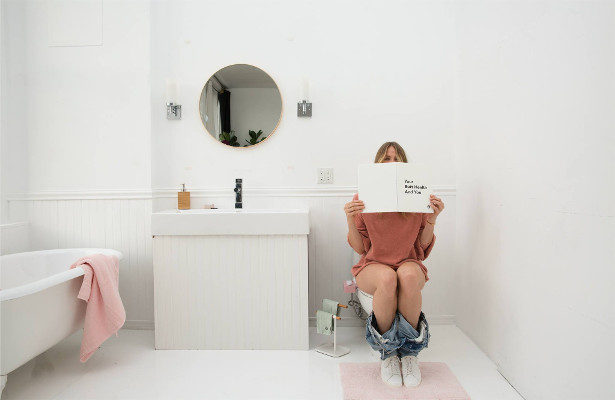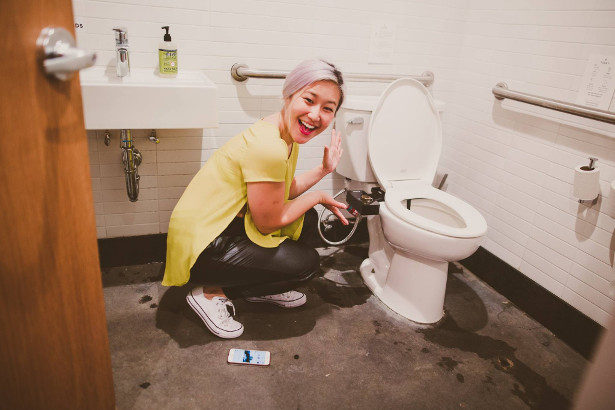 Tipsy Scoop Boozy Ice Cream for Holiday Gifting! How About A Boozy Cauldron Pack for Halloween!!! >>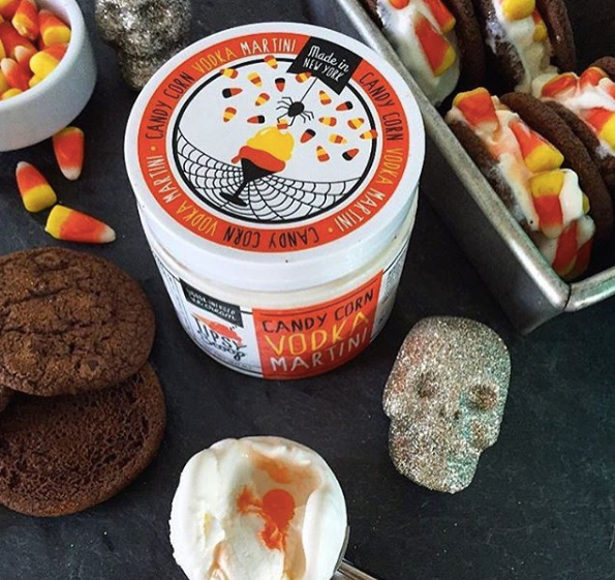 FACEBOOK | TWITTER | INSTAGRAM
Boozy Cauldron Pack for Halloween.
Salted Caramel Apple Brandy Ice cream infused with brandy made with sea-salted caramel, apples, cinnamon and nutmeg.
Spiked Spiced Pumpkin Pie Rum-infused ice cream with pumpkin, cinnamon, nutmeg and ginger.
Candy Corn Vodka Martini Ice cream infused with Candy Corn vodka and candy corn!
Tequila Mexican "Hot" Chocolate "Hot" chocolate and cinnamon ice cream infused with Patrón XO Café Incendio
Tipsy Scoop Boozy Ice Cream for Holiday Gifting!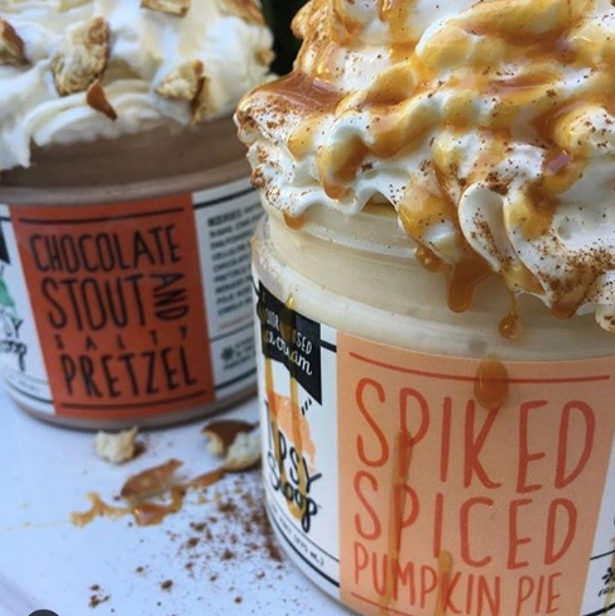 Tipsy Scoop liquor infused ice cream. Their Eat & Be Merry Pack 6 pack of boozy ice creams and sorbets is available for Nationwide through Goldbelly.com, as well as messenger delivery and in-store pick up from one of our NYC ice cream Barlours.
The Eat & Be Merry Pack includes six boozy flavors sure to put you in the holiday spirit!
Candy Cane Vodka Martini- ice cream spiked with candy cane infused vodka and bejewled with pieces of peppermint
Holiday Spiced Eggnog- eggnog ice cream infused with brandy and sprinkled with nutmeg and cinnamon
Drunken Gingerbread Man- gingerbread ice cream spiked with whipped cream vodka and kahlua
Santa's Cookies & Whiskey- Our grown up take on leaving cookies our for Santa! Vanilla ice cream mixed with chocolate chip cookie pieces and infused with whiskey
Blood Orange Champagne Sparkler Sorbet- Tangy blood orange sorbet spiked with champagne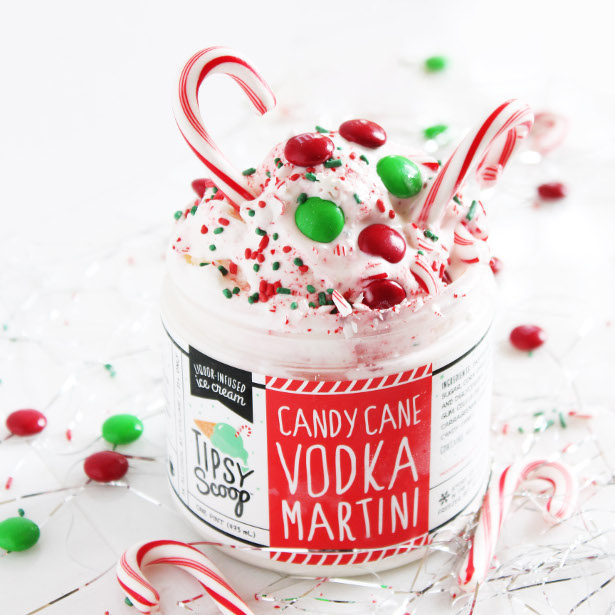 Boozy Bananas Foster- Banana ice cream mixed with brown sugar and infused with spiced rum and creme de banana
Salted Caramel Apple Brandy Ice cream infused with brandy made with sea-salted caramel, apples, cinnamon and nutmeg.
Spiked Spiced Pumpkin Pie Rum-infused ice cream with pumpkin, cinnamon, nutmeg and ginger.
Candy Corn Vodka Martini Ice cream infused with Candy Corn vodka and candy corn!
Tequila Mexican "Hot" Chocolate "Hot" chocolate and cinnamon ice cream infused with Patrón XO Café Incendio
LG gram 17inch Ultra-Lightweight Laptop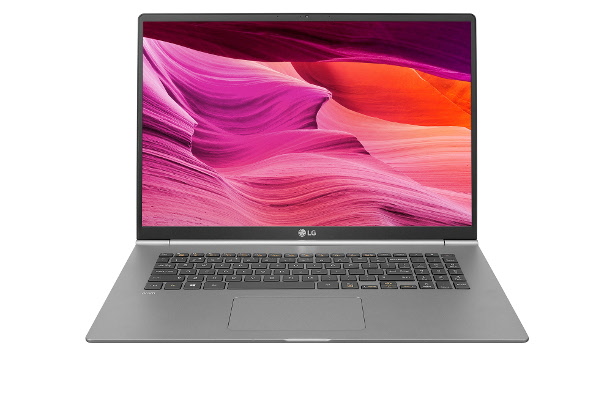 The world's lightest 17" laptop is launching in the UK just in time for Christmas, bringing together powerful technology and ultimate portability without sacrificing performance. As well as packing a powerful punch and stunning visuals, the LG gram 17 boasts up to 19.5 hours of battery life, giving users the freedom to work on multiple files, edit images and videos or simply sit back and watch their favourite Christmas classics wherever they are.
RRP: £1,549.00
Available from: Currys
BAYOU BAR PRESENTS THE ULTIMATE CHRISTMAS SANDWICH (AND MORE)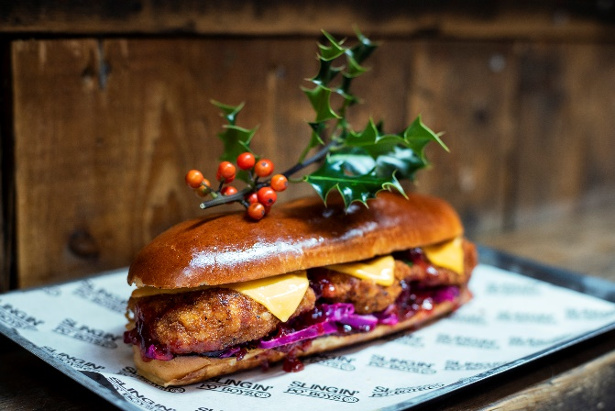 Bayou Bar want to ensure this Christmas and December party season dry turkey, reheated roasties and flavourless Christmas pudding are banished (at least from their little corner of Tooting) and to ensure this they have come up with a Christmas special that will make any other Christmas sandwich look, frankly, average.
A twist on our speciality Po Boys, a traditional sandwich from Louisiana, this Christmas we are creating the ultimate festive feast and the great news is you can get your hands on one throughout December.
Our Christmas Po Boy, at just £8.50, will team succulent turkey schnitzel with a gingerbread crumb, cheese, pickled red cabbage and a cranberry chilli jam all packed into the traditional glazed soft white long roll… all the best tastes of Christmas with a little twist.
To wash this down our head bartender has also created the perfect cranberry daiquiri and a classic but delicious mulled wine.
Our special Christmas menu is available for all but if it's a Christmas party venue you're looking for Bayou has you covered with that too. Whether that's a sit down meal for a team, drinks and nibbles party for the whole office, or even a uniquely flavoured frozen daiquiri suite for you and your party to enjoy through the evening. Whatever your plans for December celebrations Bayou can deliver something fun, festive and delicious (and vegan if needed too)….
Villa Lena launches new product range for Christmas 2019

Villa Lena, the unique agriturismo hotel in wild Tuscany, is delighted to announce a new range of products that will be available to order as gifts this Christmas 2019. The new range of products have been created and inspired by Villa Lena's expansive 500-hectare estate, including olive oil, two variations of red wine, candles, limited edition prints, olive picks and napkins. In addition to the home-grown products, Villa Lena is also launching an authentically Tuscan sparkling rosé in collaboration with Mazzei wines, a family run business that has been making wine in Tuscany for over 600 years.
The Villa Lena estate is home to olive groves containing some 2,000 trees and vineyards stretching almost 2 hectares. The estate's annual harvests yield enough produce to create just a limited amount of high-quality extra virgin olive oil and Sangiovese red wines – some of the truest Tuscan flavours one can find. Villa Lena' extra virgin olive oil is organic and made exclusively from olives on the Villa Lena estate.
Former Villa Lena resident Chef Kristopher Edelen of HOTPAN, NYC said: "Villa Lena olive oil is lively and full of aromas of fresh Tuscan grass and green herbs. I love the flavour for it is robust like the Tuscano landscape, the fragrant olives are local from the Villa Lena property they're treated with love and kindness from their agriculture team. This is what makes this olive oil a true gem."
New York based chef Alexis Delaney said: "Tuscan olive oil is intensely spicy and flavourful and Villa Lena's is no exception. My favourite way to eat it is poured generously over toasted garlic rubbed bread finished with some freshly ground black pepper and crunchy sea salt."
In addition, Villa Lena's sparking rosé builds on the immense heritage of sparkling wines in Italy but with a contemporary twist.
Mazzei Wines said of the sparkling rosé collaboration: "This beautiful sparkling rosé has been created on land inherited from Elisabetta Galavani Onigo, the Tuscan entrepreneur of the 19th century. The Villa Lena sparkling rosé embodies everything great about a sparking a wine: femininity, lightness, character, determination and power, ready to be your companion for every celebration and more…"
Villa Lena has also announced a selection of artisanal products available to order, created by past artists in residence and local craftsmen. Villa Lena candles are created by Graziani, Tuscan wax chandlers since 1805; olive picks designed by Danish-Australian artist Emma Montague during her artist residency at Villa Lena in 2016; printed napkins by Berlin-based past resident Nadine Goepfert and a selection of limited-edition prints donated and created by past Villa Lena resident artists.
Situated amongst the rolling hills of rural Tuscany, Villa Lena is simultaneously a creative residence, agriturismo and holiday destination. Guests are invited to stay with Villa Lena's creative family celebrating local Tuscan history, culture and food within an environment that offers international artists, writers, designers, filmmakers, musicians, chefs and agricultural experts space to explore and hone their respective crafts.
Water Babies

Aside from the adorable toys, happy nappies & jammers, wetsuits, float jackets & onesies, you can also gift the life-saving skill of swimming lessons at Water Babies (courses start from £150 and run for 10 weeks), plus an underwater photo-shoot, perfect for treasuring those precious moments.

£15 Selfridges or www.theoriginalsmallbeer.com

Prepping For Christmas! the rush about to start! www.FunkyHampers.com offers unique and exclusive gifts for all tastes!
FACEBOOK | TWITTER | INSTAGRAM
www.FunkyHampers.com offers unique and exclusive gifts for all occasions and all based in the UK.
The main focus of www.FunkyHampers.com is to offer a large range of exclusive gifts for everyone. Our prices start from under £10 and 80% of our range is exclusive to us!
Company Overview
Exclusive gifts for everyone. Bored of sending the same old gifts? Why not try one of our range of exclusive gifts instead. Retro Sweets, Chocolate Pizzas, Celebriboxes, Retro DVD Movie Boxes, Chocolates, Personalised Gifts and much much more.
Retro Sweets, Retro Gift Boxes, Chocolates, Flowers, Champagne, Personalised Gifts, Luxury Food and Cakes. We are guaranteed to have a gift for everyone.
Our range currently stands at over 350 different products.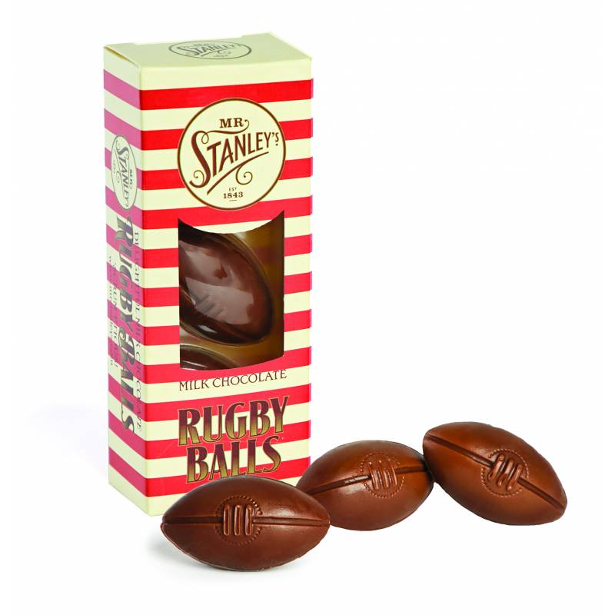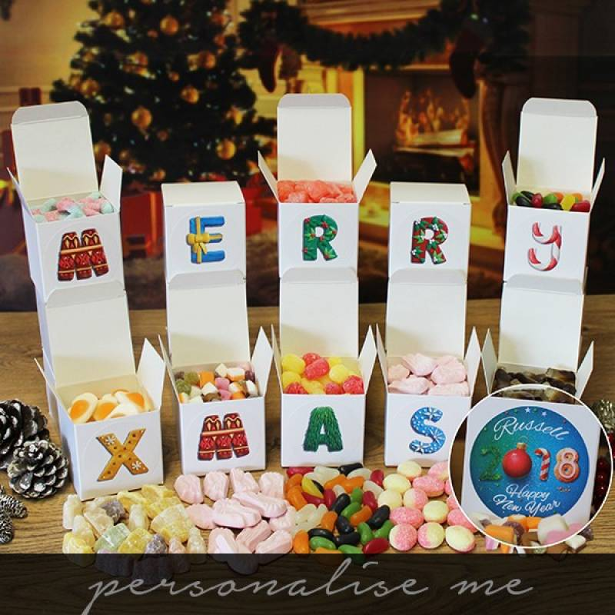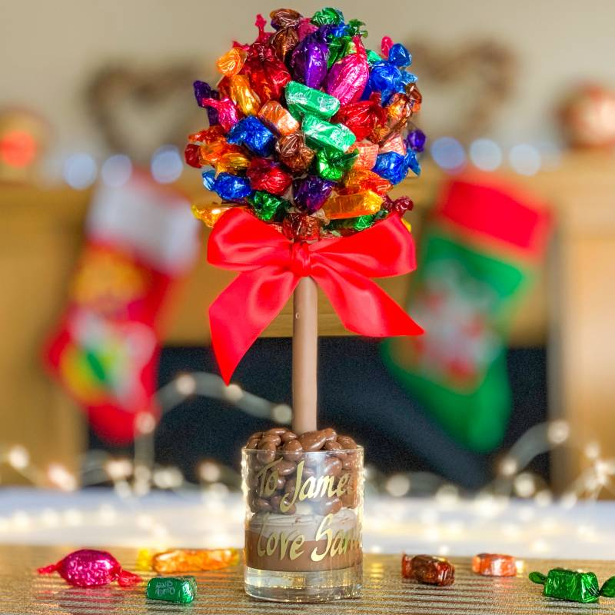 iXpand Wireless Charger More than just a charger. One-step charging and photo backup.
The new smart home experience – Portal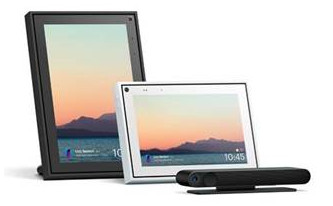 Portal is the new immersive way to connect with friends and loved ones, even when miles apart this Christmas. Portal is equipped with Amazon Prime so you can stream your favourite Christmas specials and movies, and Story Time on Portal brings stories to life with animation, music and AR effects – perfect for any family that wants to stay connected at Christmas!
Cost: Portal Mini is £129, Portal is £169 and Portal TV is £149 or bundle any two Portal devices for £50 off
Available in the UK from October 15th: portal.facebook.com (Additional retailers include Amazon, Argos, Dixons, Harrods and Selfridges)
Winter Funland Set to Return To Manchester This Christmas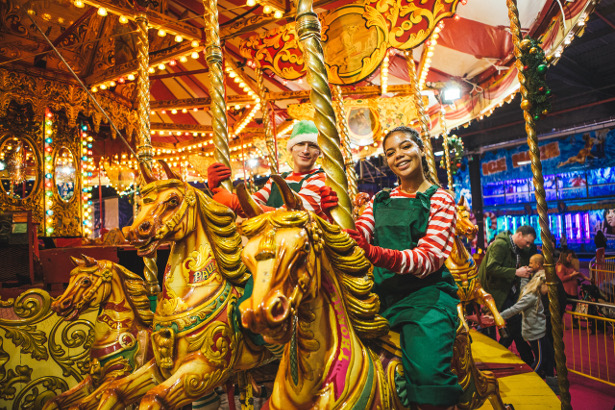 The UK's biggest Christmas indoor Winter Wonderland, is set to return to Manchester on 6th December.
Following last year's hugely successful event which saw over 85,000 people visit the Christmas festivities, Santa's little helpers have worked with the event organisers to launch this year's Winter Wonderland, promising it to be the best yet!
Winter Wonderland 2019 will see five amazing festive attractions including: A huge real ice rink, a fabulous Christmas circus, an incredible panto, a vast indoor funfair and of course, Santa Claus.
As well as all these attractions there will be plenty of food and drink available, catering for a wide range of requirements including vegan, vegetarian, gluten and lactose free options. Refreshments will also be available to get visitors into the festive spirit.
For parents of young children, there will be plenty of space to park any prams as well as a quiet breastfeeding area and baby changing facilities throughout the venue.
Winter Funland event director, Andy Windmill, said:
"Last years event was a phenomenal success and this year promises to be bigger, brighter and full of even more festive fun. We have pulled out all of the stops to ease queues for Santa, quicker service for food and of course – brought in even more exciting funfair rides"
The organisers have also created an autism-friendly sensory experience as part of the Winter Funland which will be available exclusively for autistic children and their family to enjoy on Monday 9th December.
The Winter Funland will be closed to the general public and transformed making it a welcoming and exciting space for young people affected by autism. Not only will there will be fewer crowds around, but the volume of the attractions will be lowered, the lighting and flickering lights will be reduced and a special space to chill out if any aspect gets too overwhelming will also be available.
Last year's event gave over £100,000 worth of tickets to local charities & underprivileged families and promise to do the same again in 2019!
Winter Funland is taking place at EventCity, opposite intu Trafford Centre and there are over 3,000 free car parking spaces.
The doors will officially open to the public on 6th December and will remain open until 5th January 2020 with tickets available right now,
All-inclusive admission tickets are £23.50 per person and under 3's go FREE. Fastpass tickets to visit Father Christmas at Santa's Ghrotto are also available from the website here www.winterfunland.com
BREVILLE HEATSOFT
Breville's first heated hand mixer, the HeatSoft™, softens baking ingredients 12 times faster thanks to its Softening Technology, which uses gentle warm air so bakers can achieve fluffier results without the wait. Ideal for creating airy Christmas cakes and cookies, the HeatSoft will top baking-lovers festive lists.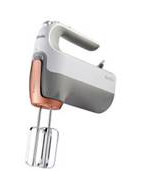 RRP: £69.99
Stockists: Amazon, Costco, Dixons (Curry's), AO.Com, EPE international ltd, Grattan plc, J.D. Williams & co limited, John Lewis, Lakeland limited, Littlewoods, Next plc, Q V C
PAMPERING CHRISTMAS GIFT SETS
From Royal Opera House


Immerse yourself in the sublime scent of Noble Isle's fine fragrances this Christmas with two brand new gorgeous gift sets – Heavenly Hamper and Warm Cocoon.
Containing five travel-sized bath and shower gels, Heavenly Hamper has a fragrance for everyone from the newly-launched Tea Rose, to the rich and evocative Rhubarb Rhubarb! and the aromatic celebrity favourite, Whisky & Water.
Or why not unravel the treasures of fragrance within and recharge the skin with the Warm Cocoon gift set, including the warm and spicy aromas of the Fireside bath and shower gel and the sophisticated new Tea Rose.
Made in the UK with vegan and cruelty-free formulas, the gift sets are beautifully presented in Japanese-inspired boxes designed to evoke happiness and adorned with a double layer of ribbon – the perfect stocking filler or present for under the tree this Christmas.
Heavenly Hamper Set – £25 • Warm Cocoon Set – £10
Royal Opera House shop – shop.roh.org.uk
Parasols of Christmas Colour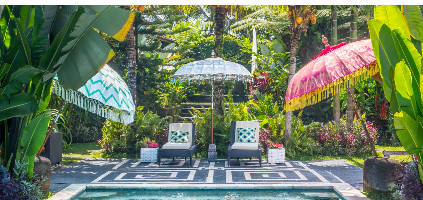 Not a conventional Christmas adornment but one that will brighten up the room and set your home apart, is the delectably decadent parasols from the East London Parasol Company. Founder Lucy Ferguson launched the business in 2016 after she was inspired by her travels to Southern India where she fell in love with the rich colours and beautiful fabrics.
Ensuring Lucy maintained the labour of love and artisanal alchemy in the intimate production of the pieces, almost every part of the canopy is handmade and can even come with matching tablecloths and napkins for those really wanting to get into the festive spirit.
The bright personalities of the parasol's along with their carefully chosen tassels, pom-poms and pretty, delicate trims make a delightful garden accessory and the perfect gift in preparation for the beautiful Spring weather in time for next year.
*** Parasols are priced from £315 – £595 / Cushions are priced from £30 – £80
Leather Head Sports Kicks Off Football Season, Introduces Handcrafted Nostalgic Leather Football, the "Old Fashioned"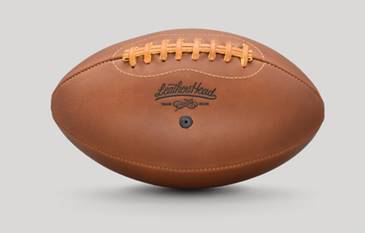 Customizable Holiday Gift Harks Back to An Earlier Era, is American-Made
September 24, 2019 – Glen Rock, New Jersey…To kick off football season, Leather Head Sports, leading maker of handcrafted leather sports balls, has introduced the "Old Fashioned" Leather Football named after the pleasures of an earlier era and legendary cocktail.
With a supple look and feel, the American-made leather football has a distinct heirloom quality and remarkable grip-ability, perfect for playing the beloved sport with friends and family. Made from teak leather with tan rawhide lacing, the Old Fashioned Leather Football is a rich caramel color, available in a pro or youth size. Perfect for holiday gift giving, it can be customized with a monogram or logo. Made exclusively in Leather Head Sports' New Jersey workshop.
"For football fans, our Old Fashioned Leather Football, with its heirloom look and feel, embodies everything people love about this great American pastime," said Paul Cunningham, founder/owner, Leather Head Sports. "It truly encapsulates the authentic quality and heritage of the great game of football."
Manufacturers' suggested retail price $140 (youth) and $160 (pro). Available exclusively on www.leatherheadsports.com.
Axol & Friends, is a socially conscious startup that produces plush toys from eco-friendly materials in the image of rare endangered species!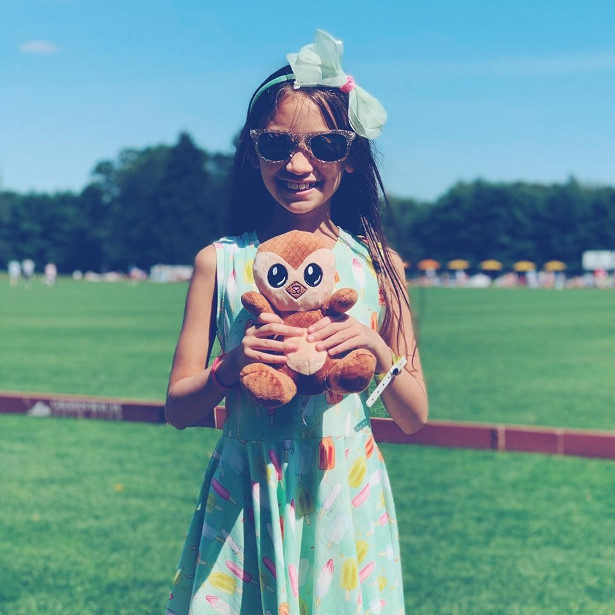 Axol & Friends, is a socially conscious startup that produces plush toys from eco-friendly materials in the image of rare endangered species, as well as storybooks, enamel pins, and accessories. They then use a portion of every sale to fund nonprofit programs where we empower youth to be activists and community leaders across the globe! Axol & Friends also donate plushies to children in need, through local partnerships with foster homes and hospitals. You can read more about Axol & Friends at www.axolandfriends.com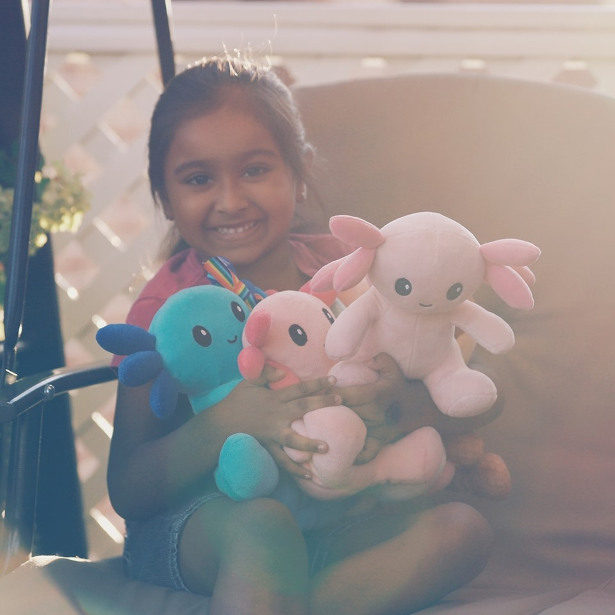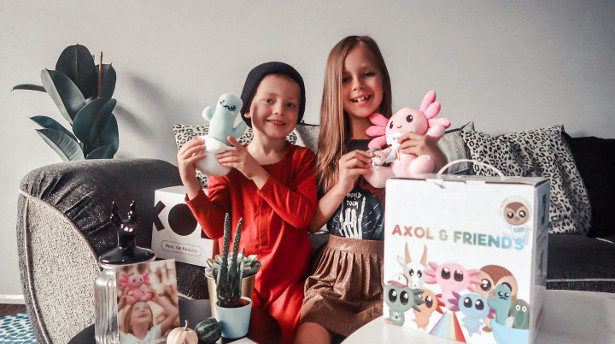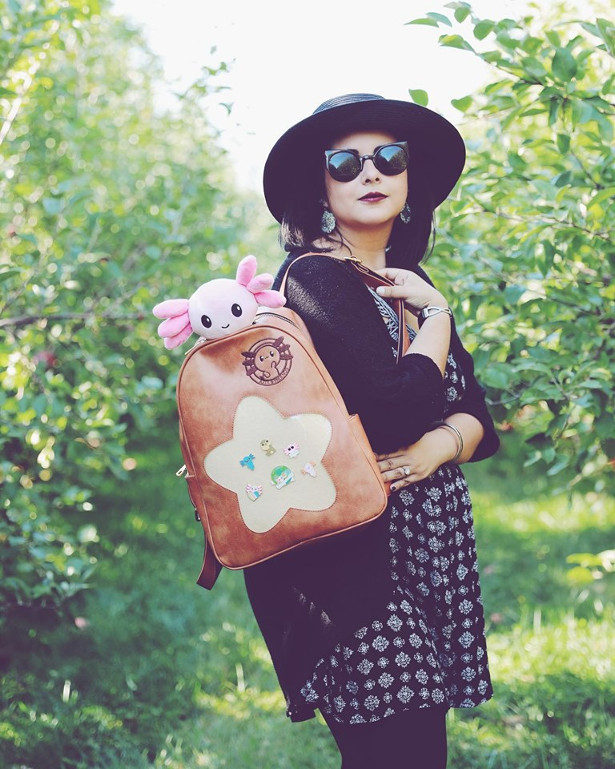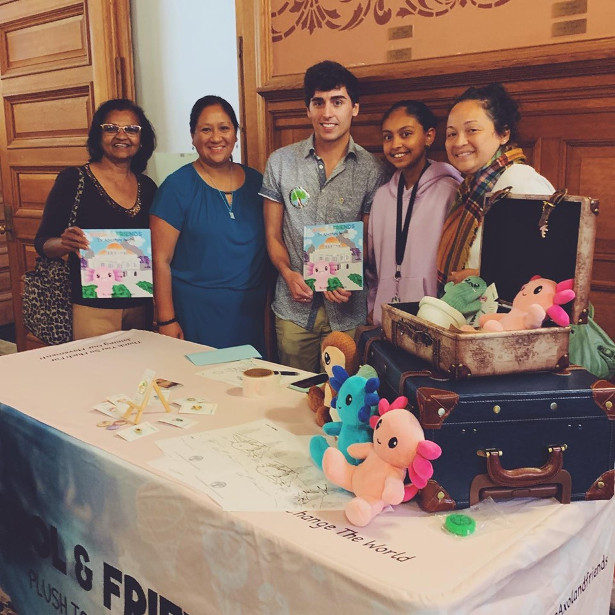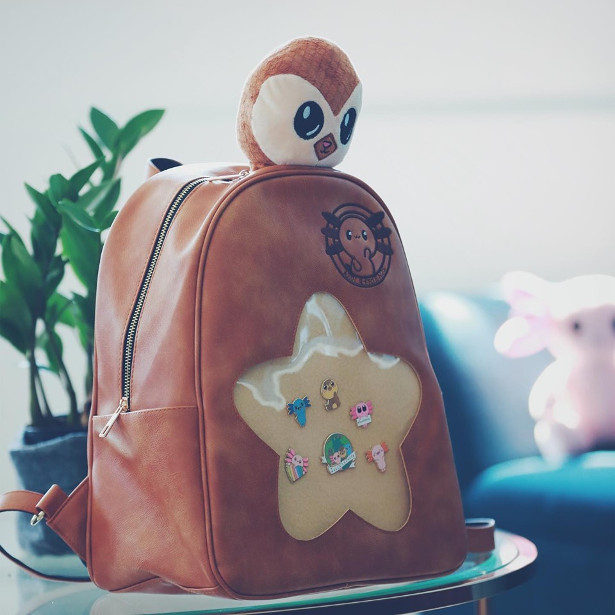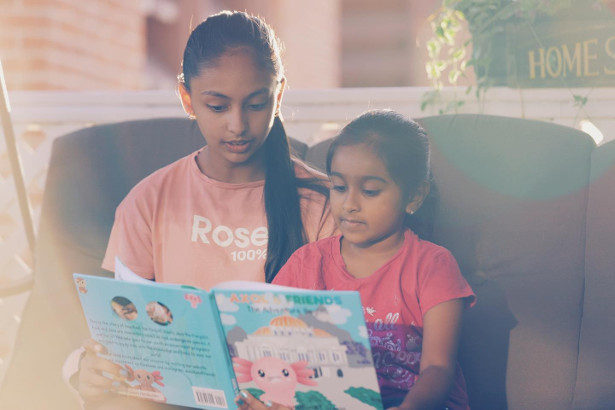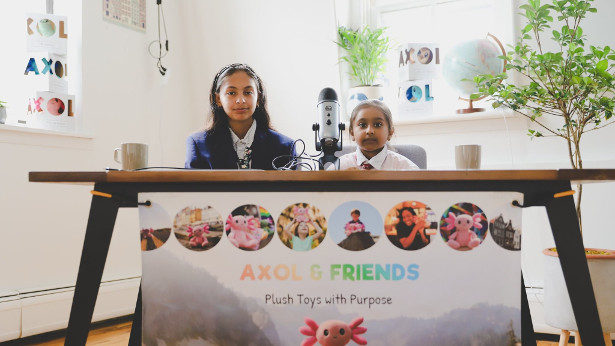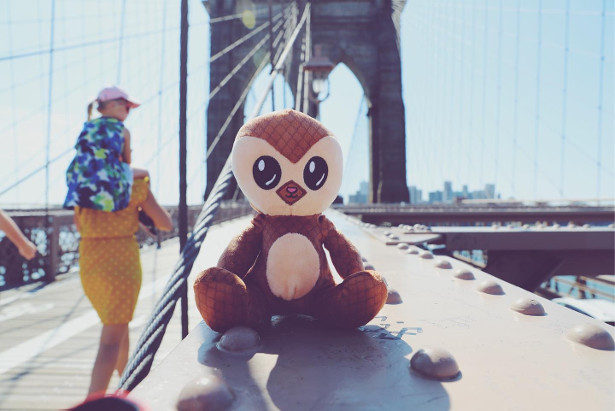 Zombie Roadkill, a remote control truck that lets you mow down Zombies and is a lot of fun!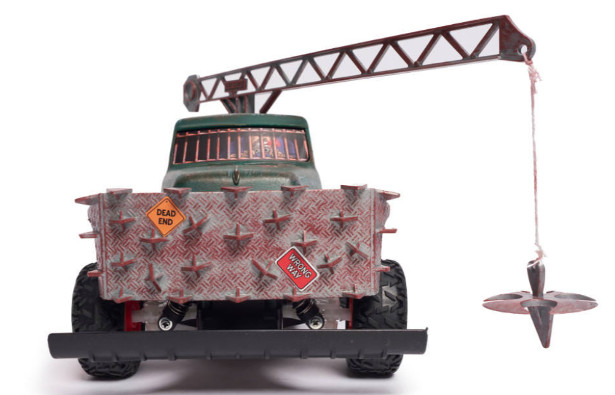 Rednecks are trapped in a junkyard with zombie hoards advancing and no snack food left in the vending machine. Their only hope is to grab the 1955 tow-truck, customize it into a makeshift 360 Crane Decapitator and grill impaler, and try to make their escape? Will they make it? It's up to you! With the looks of a welded together rusted scrap metal truck, ZOMBIE ROADKILL ESCAPE features revolving crane with axe dangler, cleated front grill impaler, diamond plated-like rear bed fortress and independent suspension. Includes 20 stand up killer zombies, bumpers stickers and double-toggle remote controller.
The games are available onAmazon – Zombie Roadkill for $31.99 or $29.99 on the Redneck Roadkill site!
Organic Loven All Natural Adult Subscription Boxes!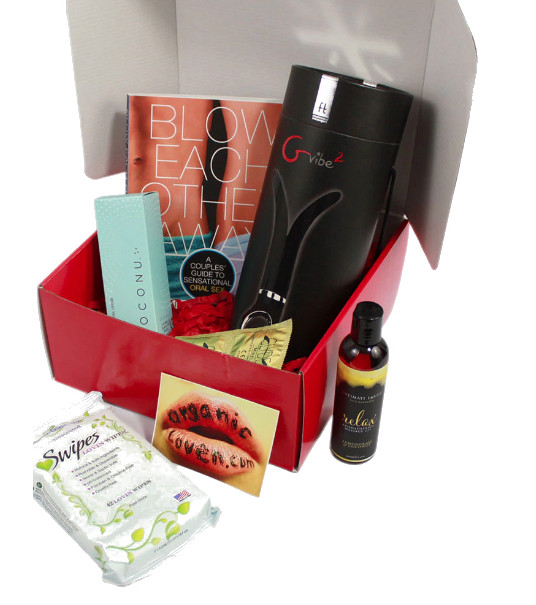 FACEBOOK | TWITTER | PINTEREST | YOUTUBE | INSTAGRAM
Organic Loven Adult Subscription Boxes
Organic Loven is the ONLY one of the adult subscription boxes out there to offer all-natural ingredients, body-safe toy materials and quality sex-positive books. It's a combination that's good for your body, your mind and your heart.
Whether you're a couple looking to explore new fantasies, looking for products to turn up the heat during solo play, or supply products for your next couples, threesome, foursome or moresome, Organic Loven offers the right match for you.
The Organic Loven Subscription Box can be a one time purchase or a subscription.
Try Me Box $48.00
Tease Me Box $85.00
Indulge Me Box $180.00
www.OrganicLoven.com
For the Bodies you Love to Love!
LANDMARK BOOK ABOUT LEONARDO DA VINCI COINCIDES WITH 500TH ANNIVERSARY COMMEMORATION
New York, NY, October 3, 2019—Callaway Arts & Entertainment has announced the publication of LEONARDO BY LEONARDO by Martin J. Kemp, one of the world's leading authorities on Leonard da Vinci. The book, coincides with the commemoration of the 500th anniversary of Leonardo's death.
"We are thrilled to be publishing this landmark book that will showcase the masterpieces of one of the greatest painters of all time as he has never been seen before," says Nicholas Callaway, founder and CEO of Callaway Arts and Entertainment. "State-of-the-art digital capture technology has been applied to the new photography of the artworks presented in this collection. It has resulted in a book that will surprise all those who thought they knew Leonardo, and delight art lovers everywhere. It's like having a private guided tour of the imaginary Leonardo da Vinci exhibition that can never be realized in physical form."
LEONARDO BY LEONARDO's 192 resplendent pages include hundreds of images, featuring a gallery of the master's twenty-seven existing paintings along with extensive details and preparatory drawings that formed the basis of his masterpieces. Kemp's narrative is accompanied by extensive written reflections by Leonardo and his contemporaries. Kemp takes us on a journey inside Leonardo's eye, mind and spirit that enables us to see his genius in a new light.
No expense has been spared to reproduce Leonardo's paintings with the highest fidelity of color, tone, and surface. The utmost care and latest innovations in gigapixel photography have been applied to the new photography of the artwork presented in this collection. Black-and-white and color prepress has been executed by master artisan Robert J. Hennessey. The grand scale (16×13 3/8 inches hardcover), precision of imaging, ultra-fine-resolution printing, archival paper, and luxurious binding come together to make a book of heirloom quality that will be treasured by art lovers, collectors and professionals everywhere. The book is available for a suggested retail price of $150.
Martin J. Kemp, one of the world's leading experts on Leonardo da Vinci, was trained in Natural Sciences and Art History at Cambridge University and the Courtauld Institute, London. He is the author of twenty-five books and has been a Trustee of the National Galleries of Scotland, the Victoria and Albert Museum, and the British Museum. He has curated and co-curated a series of exhibitions on Leonardo and other themes, including "Circa 1492" at the National Gallery in Washington, "Spectacular Bodies" at the Hayward Gallery in London, "Leonardo da Vinci: Experience, Experiment, Design" at the Victoria and Albert Museum and "Seduced: Sex and Art from Antiquity to Now," at the Barbican Art Gallery in London.
ABOUT MARTIN KEMP
Martin Kemp is Emeritus Research Professor in the History of Art at Oxford University. He has written and broadcast extensively on imagery in art and science spanning the Renaissance to the present day. He speaks on issues of visualization and lateral thinking to a wide range of audience is considered one of the world's foremost experts on Leonardo da Vinci, who has been the subject of many of his articles, essays, and books, including Leonardo (Oxford University Press, 2004). Kemp has also published on imagery in the sciences of anatomy, natural history, and optics, as in The Science of Art: Optical Themes in Western Art from Brunelleschi to Seurat (Yale University Press, 1990).
He was trained in Natural Sciences and Art History at Cambridge University and the Courtauld Institute of Art at the University of London. From 1993 to 1998 he was Wolfson Research Professor at the British Academy. For more than twenty-five years he was based in Scotland, at the University of Glasgow and at the University of St. Andrews. He has held visiting posts in Princeton, New York, North Carolina, Los Angeles, and Montreal. Kemp has curated a series of exhibitions on Leonardo as well as on other themes, including Spectacular Bodies at the Hayward Gallery in 2000, Leonardo da Vinci: Experience, Experiment, Design at the Victoria and Albert Museum in 2006, and Seduced: Art and Sex from Antiquity to New at the Barbican Art Gallery in 2007. He was also a guest curator for Circa 1492 at the National Gallery of Art in Washington, DC, in 1991.
ABOUT CALLAWAY ARTS & ENTERTAINMENT
Celebrating its 40th anniversary this year, Callaway Arts & Entertainment was brilliantly praised by Publishers Weekly in an article on February 8 entitled, Callaway Makes Sure You'll Remember Its Books.
"If you think you don't know Callaway Arts & Entertainment, you're wrong. Remember Madonna's Sex, the 1992 succès de scandale that shook the publishing world? Are you familiar with the Miss Spider books, TV series, and app? Or perhaps you noticed the recent Wall Street Journal review that praised on an odd little book, Theophrastus' Characters: An Ancient Take on Bad Behavior, a fourth-century BCE text by one of Aristotle's students that's been newly translated? They are all the brainchildren of Nicholas Callaway, founder and CEO of the company, which celebrates 40 years in 2019 with two major publications and a move to a new office space in a beaux arts building overlooking Bryant Park in Manhattan."
The Stocking Stuffer that could just change their lives! BACKEZ BACK SAVER So Many Uses! Buy Now On Amazon >> amzn.to/2lXYsLq
Stocking stuffer
BACKEZ BACK SAVER can be added to any long handle stick tool in 1 minute. This offset handle design keeps you standing taller and reduces back bend by 30%. Less strain on your body.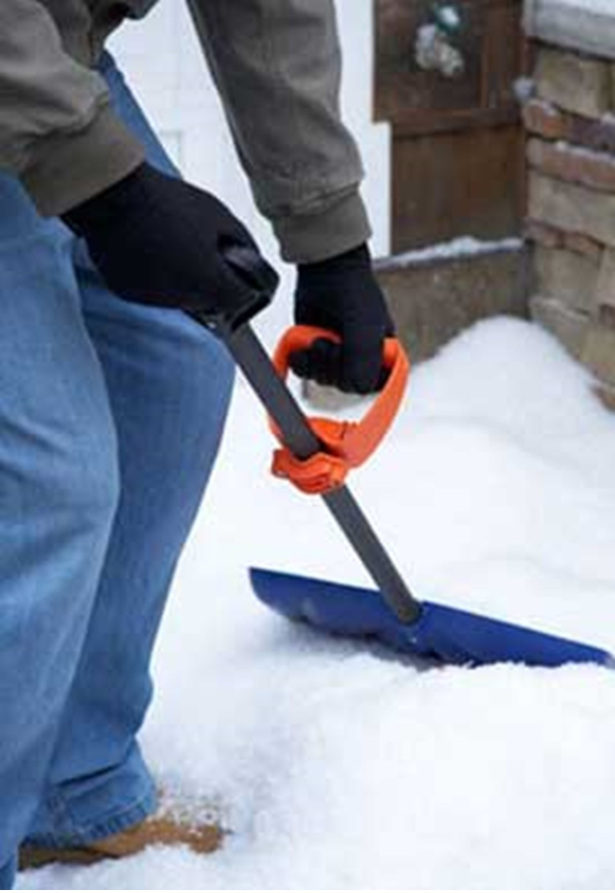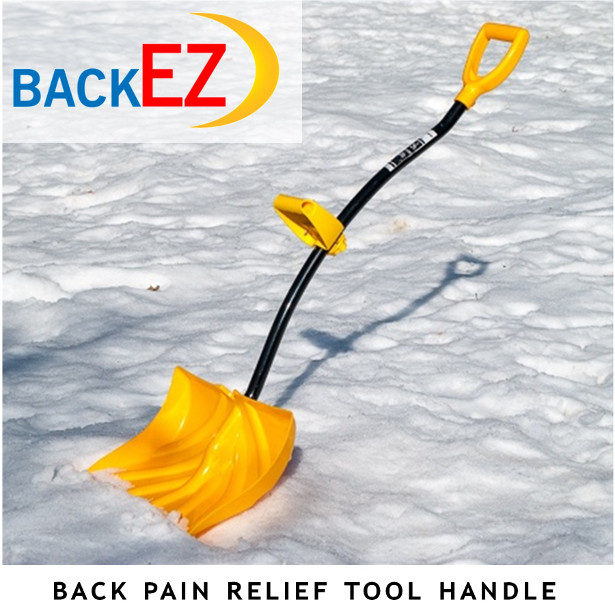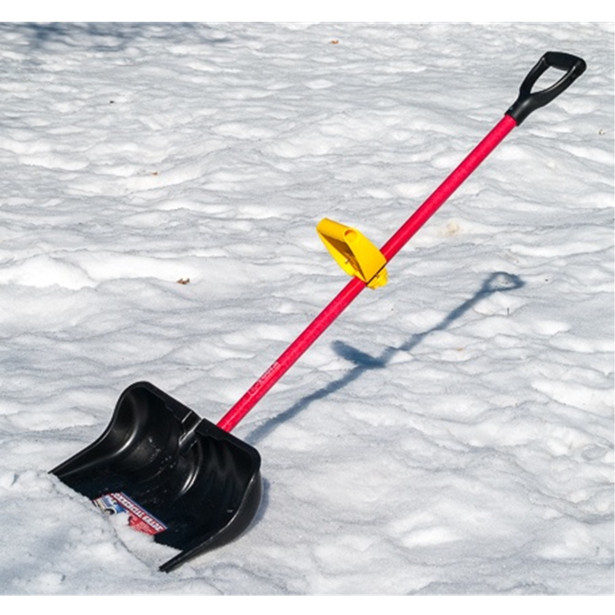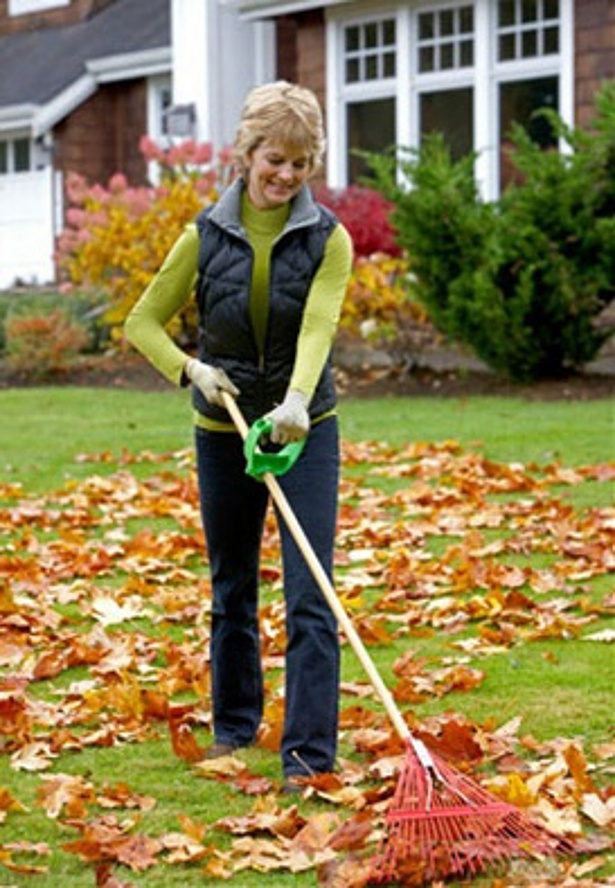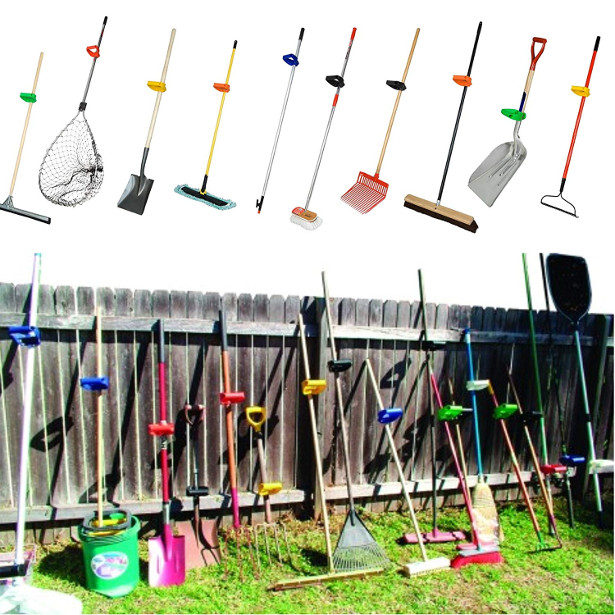 ERGONOMIC GRIP DESIGN increases your working leverage and muscle efficiency; helps you work more productively with up to 15% less compression in the lower back.
WORK SMARTER NOT HARDER and dramatically reduce physical effort, blisters, backache and hand fatigue. Place grip anywhere on the tool handle that is comfortable for your size + range of motion.
INCREASE MUSCLE POWER by griping a tool higher on the shaft and stand up straighter. Switch your grip left to right for more balance. Shovel, Rake, Sweep and Garden with less effort!
SUPER TOOL with one surprisingly practical plastic add-on offset handle. You can now use your entire upper body + core and legs for shoveling, raking, and lifting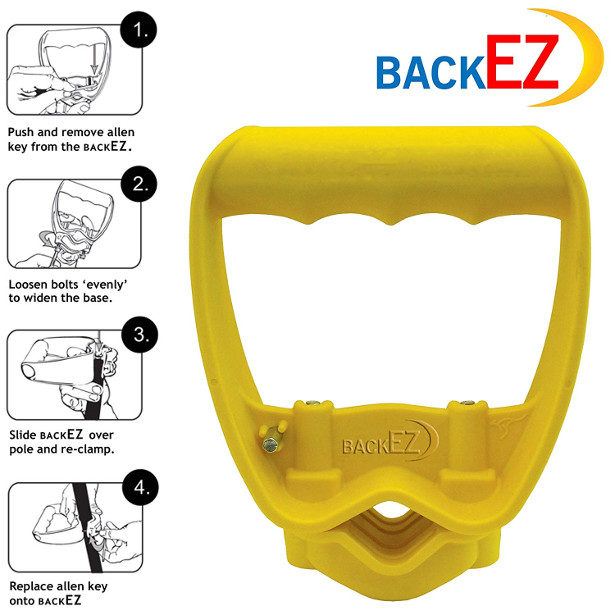 Attaching the backEZ instantly converts any old and awkward shovel into an ergonomically correct powerhouse of efficiency, safety and comfort. Award winning ergonomic tool attachment makes yard work easy! Work More Comfortably with Less Strain on your Back and Shoulders
Ergonomic tool grip easily attaches to all long handled tools and equipment; rakes, shovels, hoes, snow shovels, power washers and even painting poles. Instantly transforming them into ergonomically beneficial tools designed to give the user dramatic back pain relief and safety benefits. Can be placed anywhere along or around stick tool for maximum comfort. Strong as steel, glass fiber reinforced engineering resin, yet weighs only 7.3 oz. No stooping or leaning over.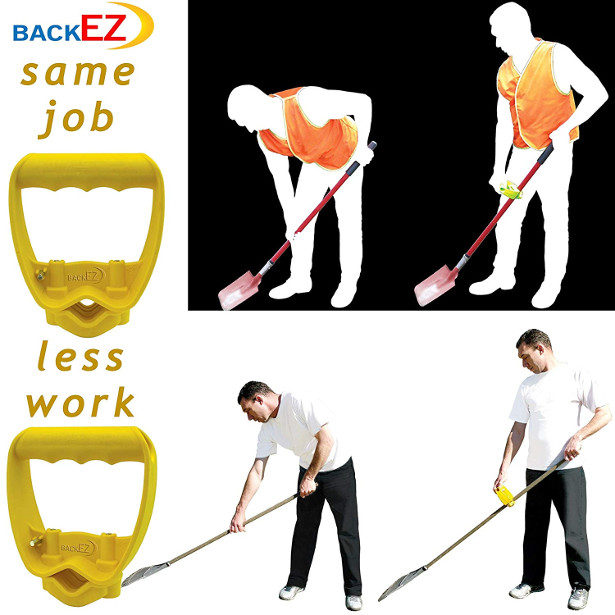 Blast through heavy snow, slush and ice with less effort and exertion. Lift heavy wet snow with ease. Users are able to shovel longer, further and with reduced back pain less elbow pain and fewer blisters. Clear drives, steps and walkways with ease – work smarter, not harder.
backEZ is an ergonomically designed auxiliary handle that is "added on" to any stick tool. Adjust along the tool shaft to fit your height and arm length. Utilizing your hands with both wrist positions has proven to reduce strain and carpel tunnel stress. Make every tool IDEAL for those with arthritic conditions or who has suffered a back injury.
Product Features:
·Made from tough, UV stabilized resin
·Installs in minutes; allen wrench included
·Fits shaft diameters from 7/8″ to 1 1/2″
·Environmentally tested Arctic to Desert -40ºF to +140ºF (-40ºC to +60ºC)
·Each handle is 6.4 x 5.1 x 2.3 inches and weighs only 7.3 oz.
·Switch tool hands seasonally; dig, rake, shovel snow more comfortably
·For both the homeowner and the professional landscaper.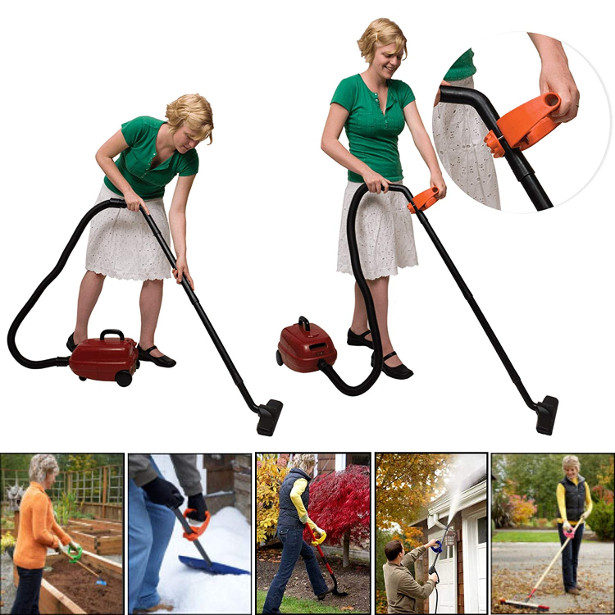 Perfect add on handle tool for anyone who enjoys gardening and hates shoveling snow year round use slide on and off any stick tool w/built in Allen Key — under $10.00
www.amzn.to/2lXYsLq
Ergonomic tool grip easily attaches to all long handled tools and equipment; rakes, shovels, hoes, snow shovels, power washers and even painting poles. Instantly transforming them into ergonomically beneficial tools designed to give the user dramatic back pain relief and safety benefits. Can be placed anywhere along or around stick tool for maximum comfort
RECENT CONSUMER REVIEWS –5 stars
September 21, 2019
Item Package Quantity: 1Color: YellowVerified Purchase
Love it !
P. DeCastro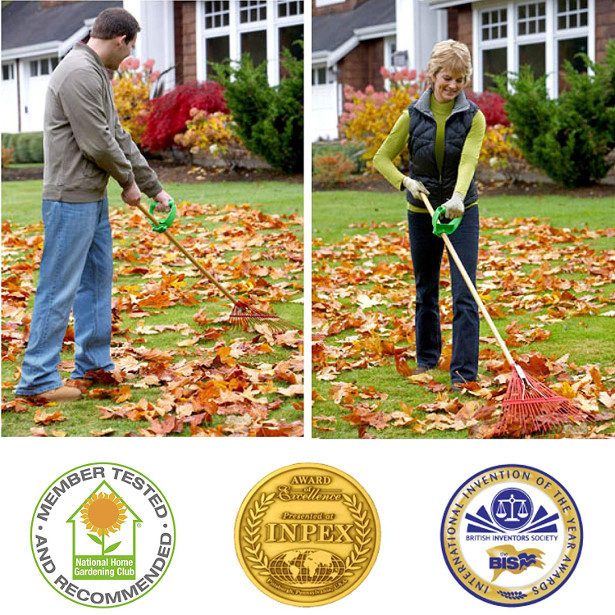 5.0 out of 5 starsGreat help for Wisconsin winters
September 14, 2019
Item Package Quantity: 1Color: RedVerified Purchase
This made this past winter a LOT easier on my back. We had some rough, nasty slush/ice events that seem to have put a little more stress on this than it's designed for– it's starting to look like the plastic is getting distressed in a couple spots– but it hasn't broken yet.
You kinda have to crank on the screws to get it to stop slipping on a wooden handle, but you should be careful not to tighten it so much that it crimps/bends metal handles– just a couple tips.
Michael Huskey
5.0 out of 5 starsQuality materials and worth the price
September 4, 2019
Item Package Quantity: 1Color: YellowVerified Purchase
I will likely order more of these for other long handled implements. I love it when a company knows how to make things well. to be fair, I have not used the handle under heavy load, but as soon as I do, I will let you all know if the handle breaks or fails.
Susan Shikowski
5.0 out of 5 starsAwesome device to protect against injury when shoveling or other outside work.
August 26, 2019
Item Package Quantity: 1Color: YellowVerified Purchase
This handle is a life saver for anyone with physical limitations especially back and/or knee problems. Adjustability provides individualization to meet your needs and avoid dangerous moves that can so quickly and easily cause injury.
5.0 out of 5 starsErgonomic way to save stress on lifting shovels, rakes, EVEN long-pole snow roof rakes!!
August 19, 2019
Item Package Quantity: 1Color: RedVerified Purchase
Reduced physical lifting stress using shovels, rakes, EVEN long-pole snow roof rakes!!
Angle of grip ergonomic position of hand with no twisting!
Less stress on back & shoulders by balancing movement more equal with both hands and arms!
5.0 out of 5 stars
Handy as a pocket on a shirt
August 16, 2019
Item Package Quantity: 1Color: RedVerified Purchase
I loved this product so much that I bought another one and may buy some more. Works great for a pole trimmer I have.
Wayne P Waldher
5.0 out of 5 starsGreat
August 14, 2019
Item Package Quantity: 1Color: Red Verified Purchase
Works great on my Craftsman weed eater
• The best way to make shoveling easier— BackEZ tool handle. This secondary handle attaches to the shaft and improves ergonomics and lessens the risk of injury. With this additional handle, the effort to shovel is more balanced between your two hands, greatly reducing the strain on your back and lowering overall exertion. Simply put, it makes shoveling or gardening easier. The BackEZ is made of durable plastic, and with the included hex wrench it's easier to take on and off the shovel shaft (or to adjust it up and down the shovel shaft to fit different people). It wide opening is perfect for to use with gloves available in 4 colors Yellow- Blue- Red –Green. Lighter colors provide more visibility of tools when left on the ground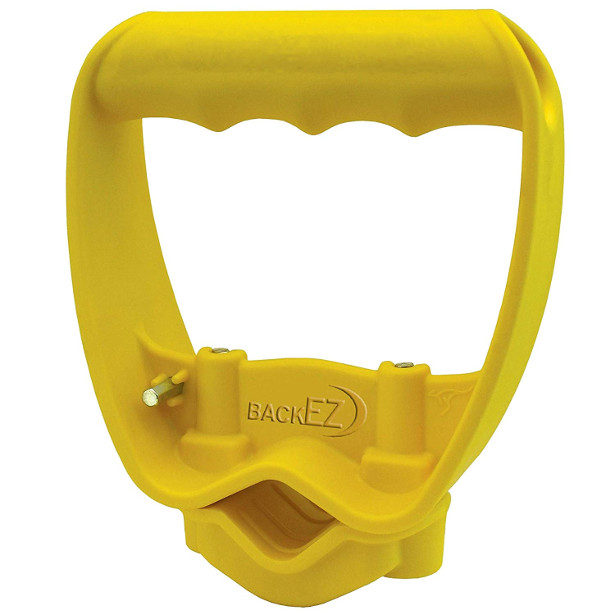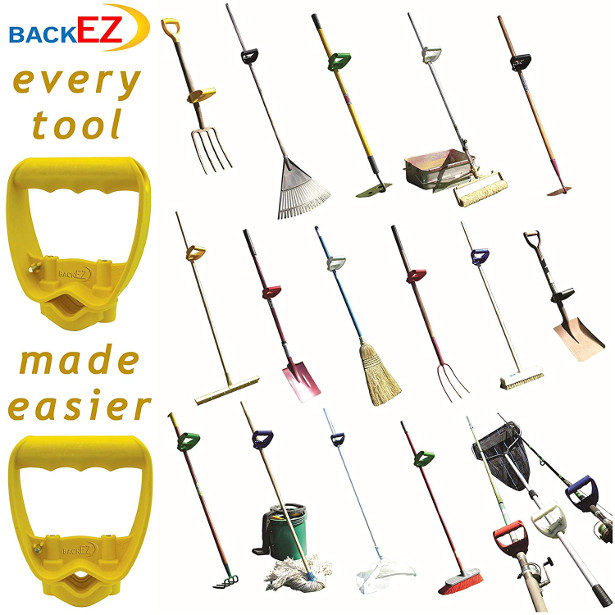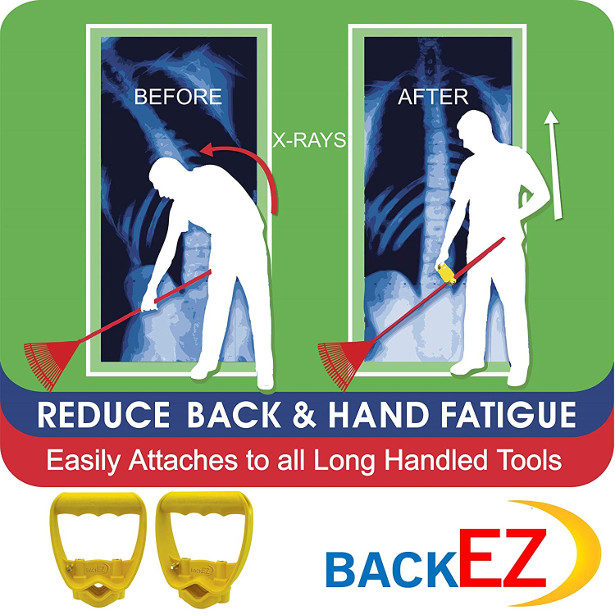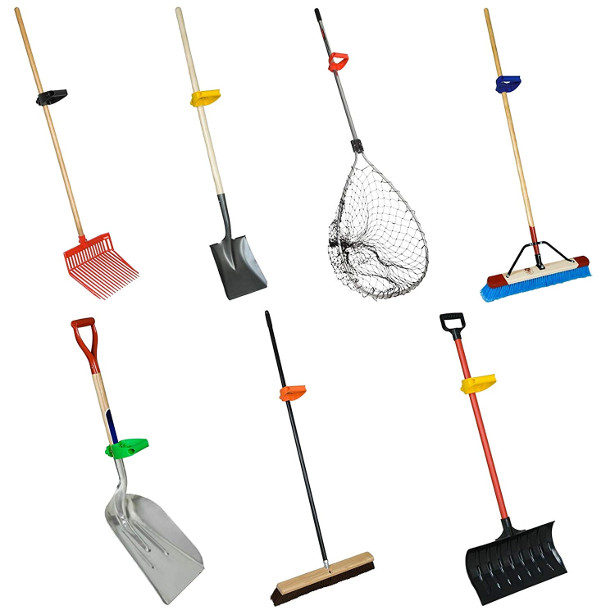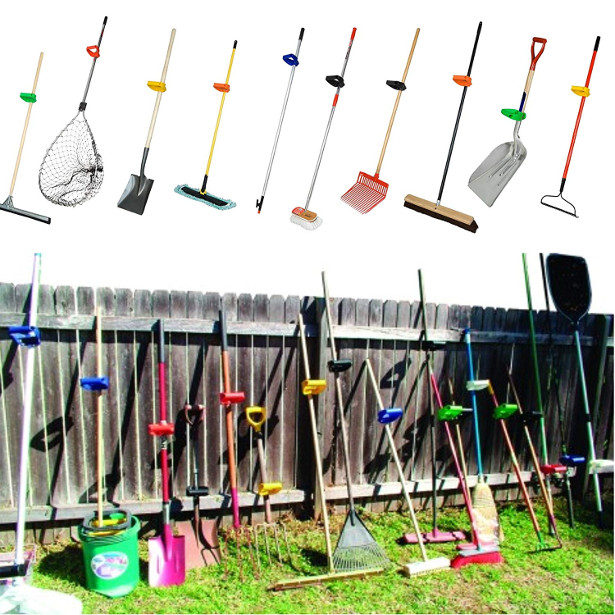 TUCKETTS HAS 5 STYLES:
Allegro:
Used for all barefoot workouts including aqua aerobics. The soft strap and stitched heel secure the foot for comfort. From yoga and barre classes to martial arts applications and more, one will feel secure in movements, and feet will have complete range of motion. Elastic trim supports ankles throughout the workout, and the top of each sock remains open to allow ample airflow. This innovative design gives the best of both worlds. If you can't wear shoes but prefer not to go completely barefoot, these non-slip Pilates socks are the perfect solution. Since the toes are open and only the first two toes are separated, one can easily make the small balance adjustments that are often necessary in various workouts.
Ballerina
Perfect for Barre and Pilates, but not for yoga, this patented toe free design feels like a whisper, and allows one to channel their inner ballerina. The ballerina-inspired socks have the shape of a ballet flat with open toes and were created specifically with Pilates and barre classes in mind. Both Pilates and barre were originally designed to be performed barefoot, but, sometimes a little more traction is needed. Just like a ballerina's pointe shoes must fit impeccably in order to be able to perform at peak performance, non-slip barre socks need to conform to the foot perfectly. With Tucketts signature toeless design, it's easy to make tiny adjustments to balance. Movements can be executed with complete confidence and never have to worry about slipping. Whether you're worried about perspiration causing feet to slip or just wanting more traction during barefoot exercise, these socks are perfect.
Anklet
Used for all barefoot workouts with great arch support, these ankle grip socks are designed for all types of barefoot exercises.. With the dual benefit of traction and circulation, toes will have full mobility, which allows for best stability. Get all the support needed from a compression-style sock without worrying about the possibility of slipping. Unlike other yoga socks that separate or cover the toes completely, Tucketts provides separation between the first two toes only, leaving the others free to grasp the mat and make balance adjustments. No matter if you're headed to your weekly Pilates class or if you've decided to venture out into martial arts, these non-slip ankle socks offer arch support while still maintaining a barefoot feeling.
Knee High
Used for all barefoot workouts with arch and heel support, and compression, these toeless knee-high socks are perfect for Pilates, barre, yoga, martial arts, and more. Whatever your barefoot exercise may be, our socks give you fantastic arch and ankle support that just isn't possible when you're completely barefoot.
Leg Warmers
Perfect for all barefoot workouts and streetwear, working out with leg warmers keeps muscles warm to prevent injury. These leg warmers provide complete range of motion to perform intricate movements while keeping muscles warm and agile. Perfect to stay cozy on chilly days! Originally worn by dancers to warm up at the barre and during 80's exercise classes, workout leg warmers are now used everywhere in the world of fitness. During any type of workout, it's important to keep muscles warm at all times in order to prevent injury. Tucketts leg warmers assure complete range of motion to perform intricate movements while keeping joints and muscles warm and agile.
Looking for a refreshing and healthy drink this winter? Try the No1 Botanicals autumn / winter collection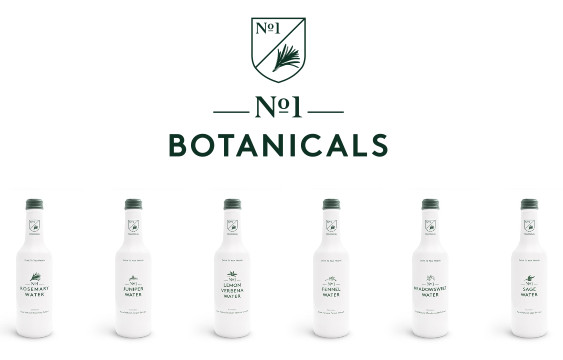 Water just got a LOT more interesting than "still or sparkling". No1 Botanicals' winter collection is a healthy and revitalising way to enjoy fresh 'superherbs' and their natural medicinal properties, helping you to balance out all those party season indulgences in a drink which has zero calories, zero sugar, no plastic and is a great alternative to alcohol.
No1 Botanicals is the world's first range of single extract herbal drinks harnessing the power of nature, carefully extracted to ensure all of the active compounds are retained inside the drink. The herbs have been selected for their long history of health and wellness benefits, and the extracts have been authenticated by the scientists at the Royal Botanic Gardens, Kew.
The winter variants are made up of six separate herbal extracts that are particularly suited to the winter season due to their refreshing flavour and traditional medicinal qualities. Whether it's Mint Water to help you digest a festive meal or Rosemary Water to help you through the day after the Christmas party, the No1 Botanicals winter flavours will keep you going through the long winter months. It's also a grown-up non-alcoholic alternative for guests who are driving or deciding not to drink alcohol over the festive season.
The No1 Botanicals winter flavours are:
Rosemary (improving memory and the circulatory system)
Long associated with Christmas tradition, rosemary adds a rich and woody flavour to festive dishes. Scientifically proven to boost cognitive and memory performance by up to 15 per cent and effectively "act as a turbo charger for the brain"[1], rosemary is a healthy herb that's ideal for keeping you alert after the 3pm slump.
Juniper (Detoxifying, anti-arthritic and anti-inflammatory)
The Juniper tree grows all over the world and its medicinal benefit comes from the berries which grow on it. The berry has long been prized for its medicinal traits – its detoxifying, anti-arthritic and anti-inflammatory properties will to help you get through the aches and pains of the colder months.
Lemon Verbena (Naturally soothing and helps to relax muscles)
Native to South America and cultivated throughout Europe for centuries, lemon verbena is highly valued for its therapeutic and health benefits. This herb is naturally calming, relaxes muscles and acts as a sleep aid, helping you adjust your sleeping patterns when the clocks go forward and the nights are long.
Fennel (Naturally cleansing and effective at fending off colds)
Originally a Mediterranean herb, its liquorice-like flavour and natural health benefits have now made it popular all over the world. Acting as a minder for your immune system, fennel is naturally effective at fending off winter colds and the aches and pains that come with them.
Sage (Enhancing cognitive performance)
Another staple of festive dishes, sage has been used in traditional medicine as a natural way of improving health. It is said that sage enhances cognitive performance by keeping the mind fresh, active and curious, helping you to stay sharp the morning after.
Meadowsweet (Herbal anti-inflammatory properties, described as "nature's Aspirin")
Meadowsweet has a long and distinguished history of medicinal use dating back centuries. Often described as "nature's Asprin", this herb's anti-inflammatory qualities make for the perfect tonic for festive headaches.
Available in stores including Waitrose, Sainsbury's, LEON, Harrods, Selfridges, Whole Foods, Planet Organic and Harvey Nichols from £2.45 per bottle.
For more information, visit RosemaryWater.com
Captain Morgan spices up the festive season with NEW Gingerbread Spiced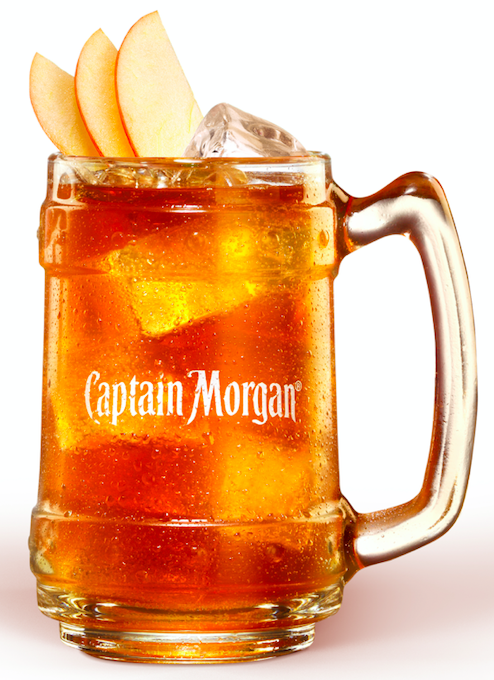 Forget eggnog and mulled wine, there's a new game-changer for crews this autumn and it's packed full of glorious gingerbread flavour.
Captain Morgan's Gingerbread Spiced is a limited edition gingerbread-flavoured spirit drink, guaranteed to spark festive nostalgia in drinkers with tasting notes of – you've guessed it – gingerbread biscuits. Available exclusively in Asda stores nationwide from today* and in selected Green King pubs** from 21st October.Customers will be able to spread some pre-festive cheer amongst their crew with this delicious new addition from the playful rum brand.
Gingerbread Spiced boasts warming hints of cinnamon, nutmeg, cloves and black pepper and is best served hot or cold with apple juice (or a favourite mixer) – offering drinkers a delightfully different way to cosy up with their crew as the nights draw in.
Captain Morgan's Gingerbread Spiced is strictly limited edition, so shoppers are advised to get their skates on. Captain Morgan Gingerbread Spiced is £12 and will be available until stocks last.***
About Gingerbread Spiced
RRP: £12, available from 15th October until stocks last.
*Captain Morgan Gingerbread Spiced is available in 386 participating Asda stores nationwide
** Captain Morgan Gingerbread Spiced is available in 1,600 participating Green King pubs nationwide
***Captain Morgan Gingerbread Spiced will be available until stocks last
GO ESSENTIALS SET is everything needed for post workout!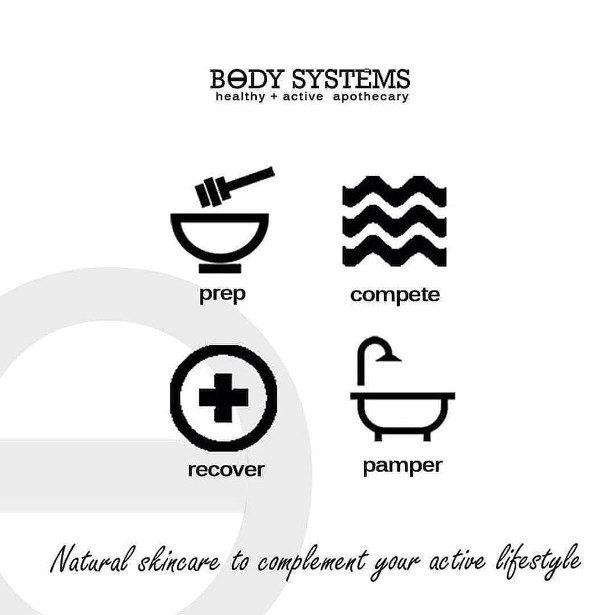 FACEBOOK | TWITTER | INSTAGRAM | PINTEREST
Natural and healthy skin/body products for athletes and
active lifestyles. Their GO ESSENTIALS SET is everything needed for
post workout. They also offer individual products like the Postworkout
Balm, Shampoo Bar, Natural Deodorant, and Muscle Soaks.
Who are we? What do we do? We make small batch skin and body products free of toxins that help you lead a more active and more healthy life. Boom. Leasing a healthier life for you and your loved ones isn't just about more movement, clean eating and drinking more water. It's also what ingredients you are applying to your skin. Your skin is absorbing up to 100% of the ingredients applied topically. You wouldn't eat chemicals so stop absorbing them too! We carry everything from hair/body soap, lotions, balms, masks, bath bombs, to body scrub, mineral bath soaks and facial care. Live a truly healthy lifestyle and make your skin happy too! Now get shopping !
Body Systems' Founder, Teri Patterson is a Certified Fitness Instructor and Health Coach, and she's taking your workout/nutrition/active questions on our private Facebook page Thursday 8/8 Join in the conversation. Link in profile! 🌸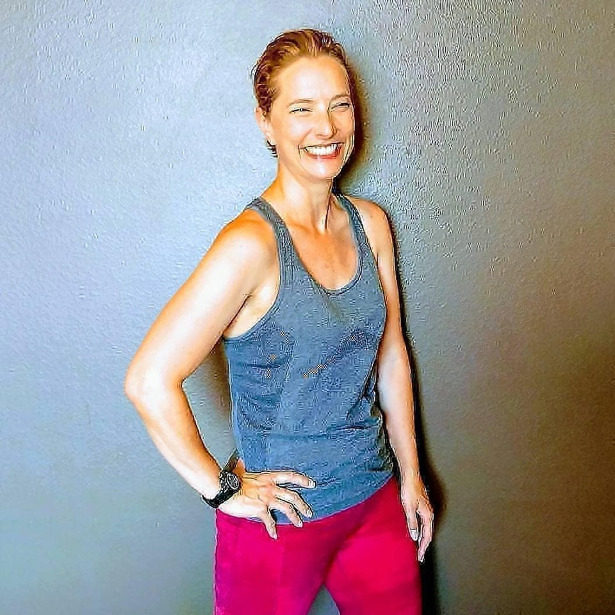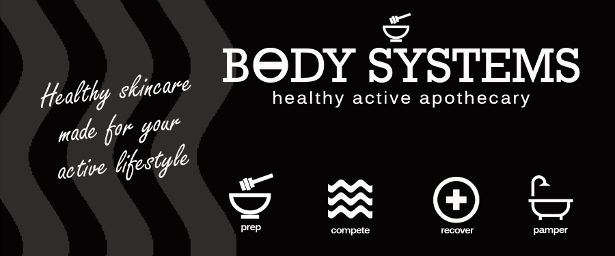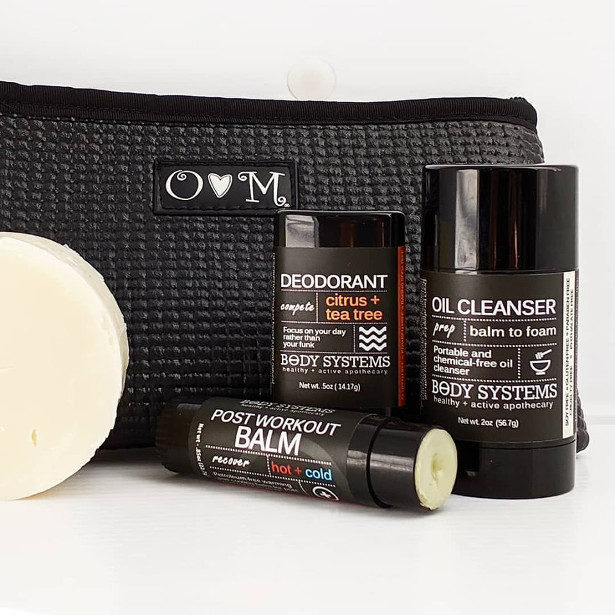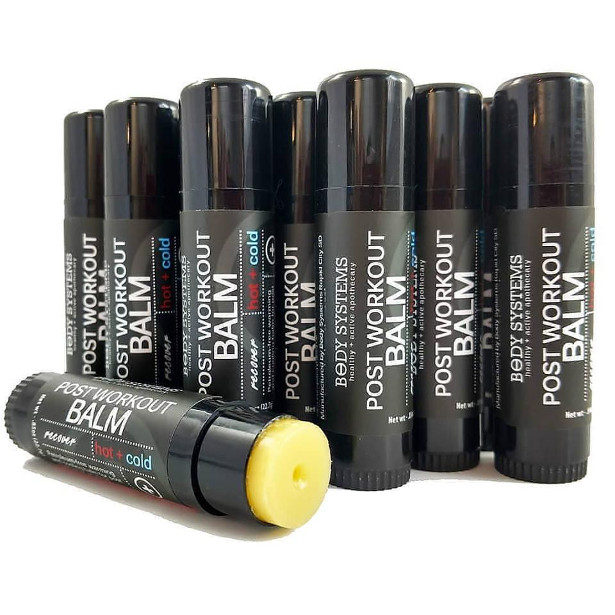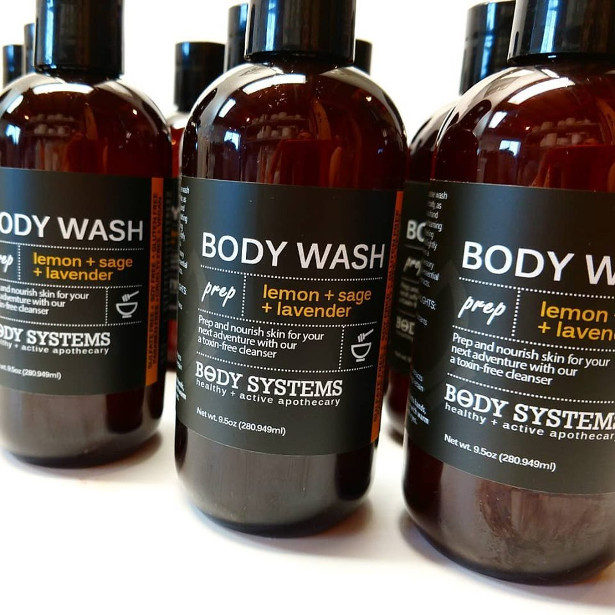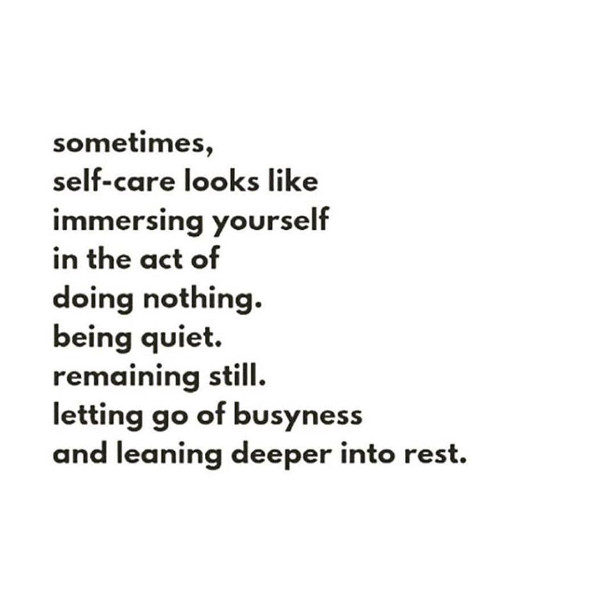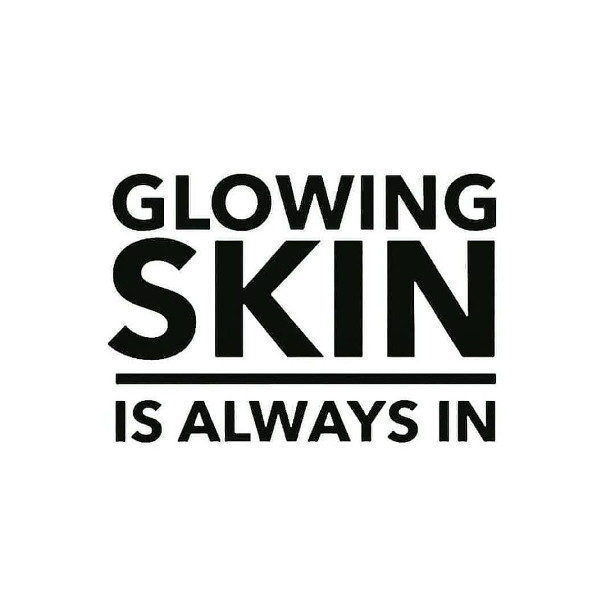 WORLD'S FIRST 'INVISIBLE' LAPTOP STAND FROM MOFT NOW AVAILABLE IN UK
FACEBOOK | TWITTER | INSTAGRAM
Portable, versatile and ergonomic, the MOFT
The 'invisible' laptop stand has already been revolutionising the lives of remote workers in the US & Asia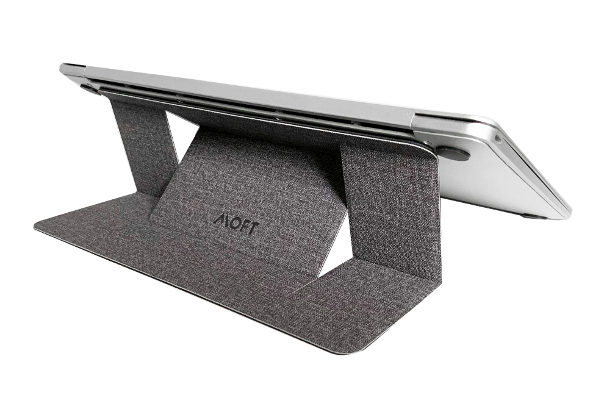 Now, the patented, ultra-lightweight accessory is coming to the UK – and with it, an end to slouching-induced pain.
We all hunch over our laptops at low, awkward angles, leading to neck and back pain. But, with remote working on the rise and set to be a key trend for the next decade and beyond, more of us are now typing away in cafés, at home or in shared office spaces. And it's time to make a stand. Literally.
Cue the UK's first ever 'invisible' laptop stand from MOFT (Mobile Office for Travellers) .
Constructed with special PU and fiber glass material, MOFT weighs just 3oz (same as a pen) and has a thickness of 1.9" (the same as a coin). This ultra-thin and lightweight design is not only strong and stable but means it can be seamlessly attached to you laptop and taken with you wherever you go. The dual-angle adjustable mechanics and built-in magnets make it super versatile whilst helping to alleviate neck, shoulder and arm pain, allowing you to focus on their work, rather than health concerns.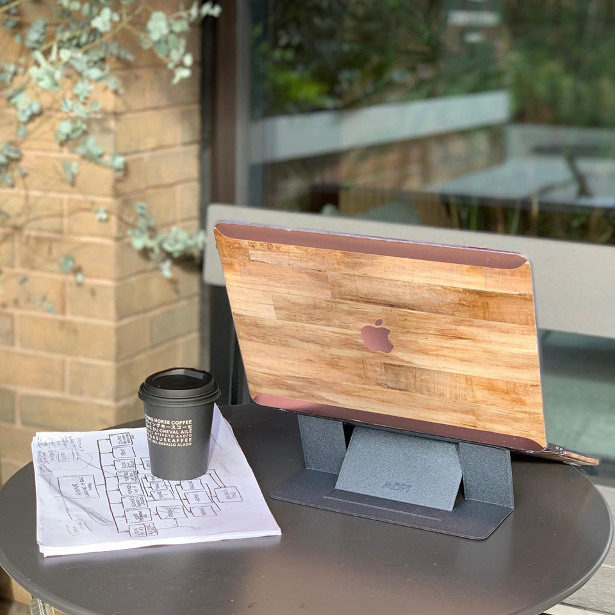 Sargina Kelaita, Co-Founder of Made by Chapter, says, "I love the super sleek design – it really is a compact office at the touch of your fingertips. A laptop without a MOFT shouldn't be an option anymore. I've never used a product that is so simple and makes you think: how did I use my laptop without this before?".
While MOFT's Founder, Julianna He says, "I am thrilled that Made by Chapter will be making the MOFT laptop stand accessible to the UK market. I originally came up with the idea because of a health condition. Now more than 100,000 number of MOFT stands have been sold worldwide, include 30,000 in the US alone".
Gabriella Bord, Co-Founder of Made by Chapter adds: "We couldn't be more excited about being MOFT's official UK distributor, meaning people here can now buy this transformational product. We often work remotely, and this unique, invisible laptop stand has been an absolute life changer. We're on a mission to make sure everyone has a MOFT to improve the way they work".
The MOFT invisible laptop stand is available in five colours and prices start at only £24.99. Officially distributed by London creative digital agency, Made by Chapter – madebychapter.com – it can be bought directly from on www.madebymoft.com/
People can customise their own made-to-order stands with bespoke logos or as office swag and in due course, get their hands on one in selected prominent stores.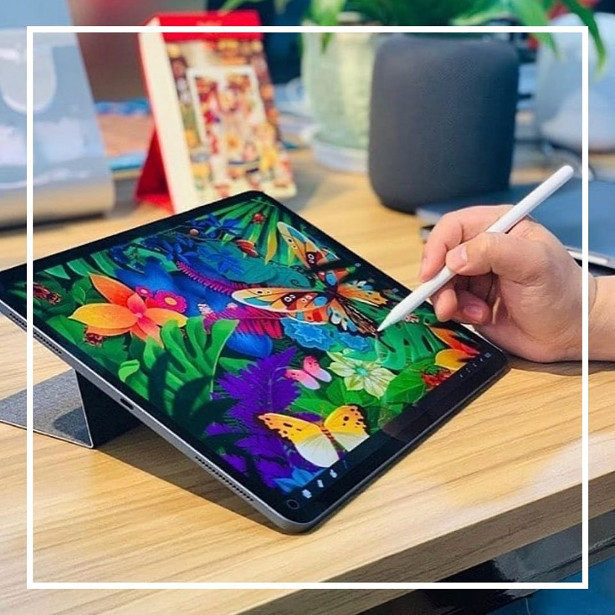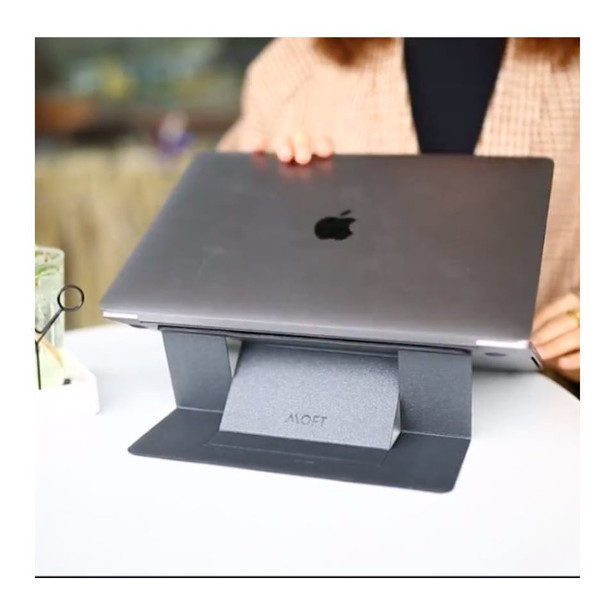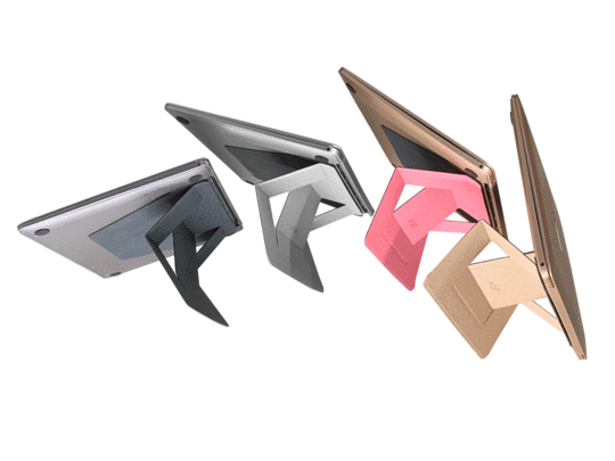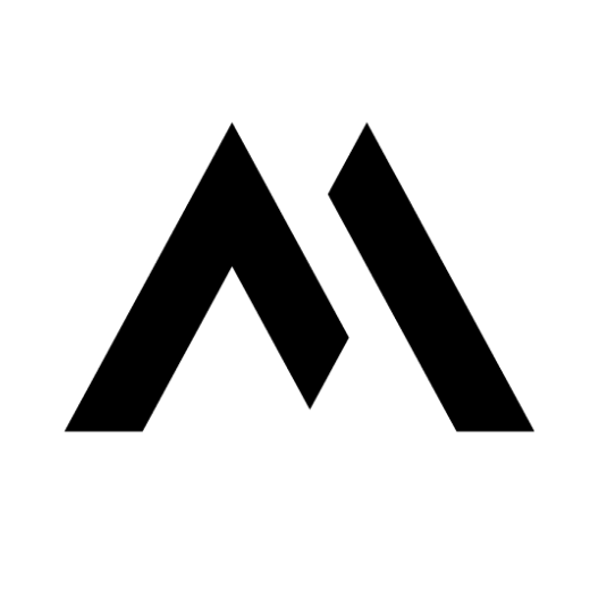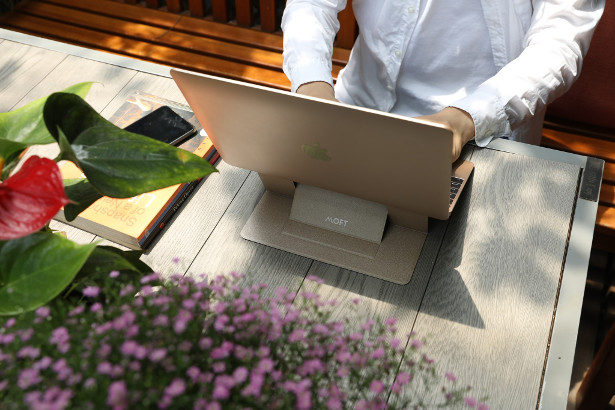 French New Wave – A Revolution in Design | Tony Nourmand, Graham Marsh, Christopher Frayling | December 3rd, 2019 | Reel Art Press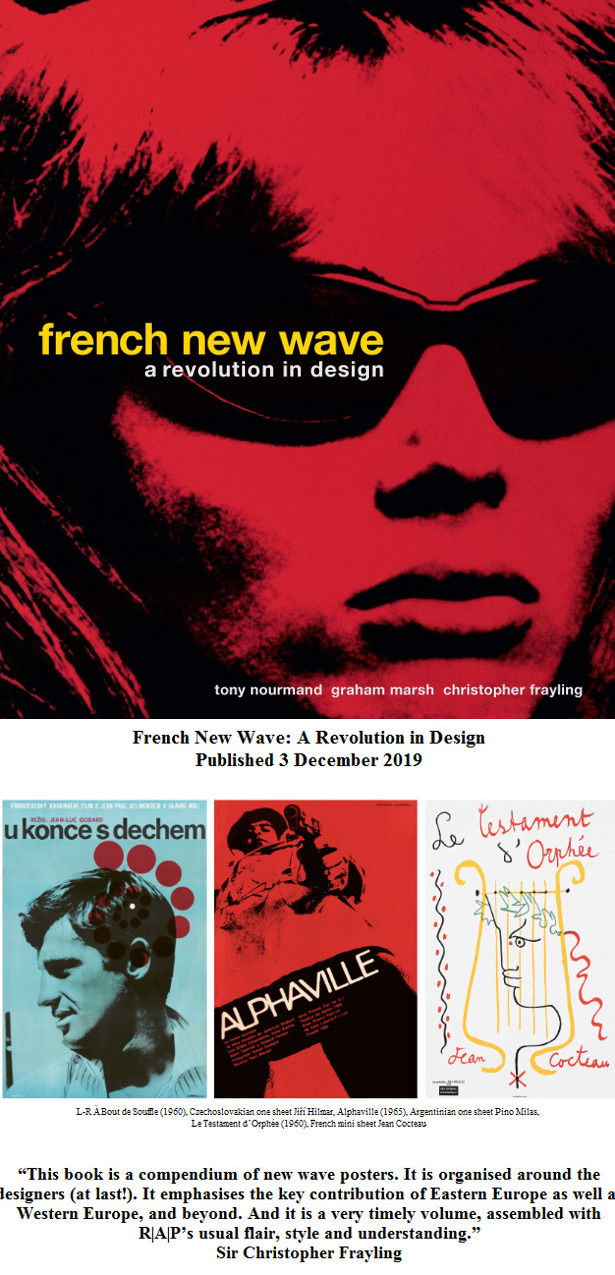 Stocking Fillers Under £20
Hedgepig Fruity Gin Liqueurs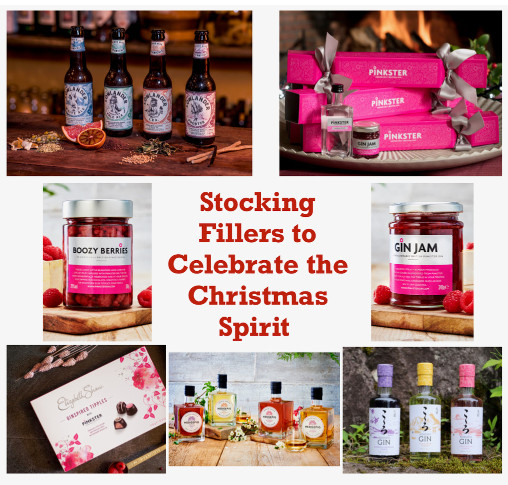 Hedgepig's 20cl Gin Liqueurs are the perfect size to fit in your stockings to fend off the frost this Christmas. Perfect for cosy tipples by the fire or as a delicious pudding Gin. Made using fruit grown in local orchards or foraged from the East Anglian hedgerows, the liqueurs accompany cheese and desserts especially well and are the perfect alternative to port or sweet wine at the end of an evening.
Sugar levels in Hedgepig's Liqueurs are lower than many other fruit gin liqueurs so it can be enjoyed guilt-free! Also, 50p from every bottle sale is also donated to The British Hedgehog Preservation Society.
Available in four delicious flavours including Cambridge Gage, a member of the plum family, Glorious Gooseberry, Wild Bullace & Quince, and Zesty Elderflower.
Available from: www.fruityhedgepig.com
RRP 20cl: £16.00
Pinkster's Gin Jam Cocktail Sachet
Pinkster have created an easy answer to add a fruity twist to your G&T. Made from gin-soaked raspberries left over from making Pinkster Gin, these sachets are the perfect Stocking filler for your cocktail loving friend or relative this Christmas.
Simply add the cocktail sachet to your Pinkster G&T with a dash of lemon juice for the perfect cocktail!
Available from: Pinkster Gin.com
RRP: £14 for 28x20g Sachets
Kokoro Gin Liqueurs
Kokoro Gin Liqueurs are British Gin Liqueurs with a Japanese heart!. Kokoro have three liqueurs including Blueberry & Lemongrass, Cherry Blossom and Yuzu & Ginger.
The images on the bottles form a triptych of Mount Bandai in Fukushima prefecture, painted by Koshu, the master calligrapher who also painted the Hiragana of Kokoro on Kokoro's London Dry Gin bottle.
Kokoro Blueberry & Lemongrass Liqueur – Blueberries are a relatively new addition to Japan, first cultivated in the 1950's. Kokoro Blueberry & Lemongrass Liqueur is made using the finest blueberries from Nagano Prefecture They are large and sweet, and people travel to the region specifically to spend the day blueberry picking.
Kokoro Yuzu & Ginger Liqueur – Yuzu is a Japanese citrus fruit that tastes like a cross between a lime and a grapefruit; deliciously sweet and tart.
Kokoro Cherry Blossom Liqueur – Cherry Blossom, Sakura in Japanese, has a uniquely floral flavour and the softest hint of sweet cherry.
Available from: kokorogin.com
RRP: 20cl gift set £37.50 or as individual bottles from £12.50 for 20cl
Stocking Fillers Under £10
Pinkster Gin Crackers
Add some fun to your Christmas lunch with Pinkster's elegant Gin Crackers, holding both a dinkster 5cl bottle and a mini jar of Gin Jam.
Hand-steeped in fresh raspberries, the original Pinkster Gin makes for a deliciously dry gin, with a hint of fruit and an exceptionally smooth finish.
Be sure to garnish with some fresh raspberries and a sprig of mint!
Available from: pinkstergin.com
RRP: £10.00
Pinkster's Gin Jam & Boozy Berries
These are tasty natural by-products which use gin-soaked raspberries left over from making Pinkster Gin.
The mildly alcoholic jam is ideal for putting the tipple in your tea time or for something strong such as the Gin 'n' Jam cocktail.
The Boozy Berries are delicious dipped in chocolate, used in a sorbet, mixed in with a pudding or whatever else tickles your fancy.
Available from: pinkstergin.com
RRP: Both £6.50 each
Pinkster's Elizabeth Shaw Chocolates
If you like a tipple in your chocolate, why not try these new chocolates from Elizabeth Shaw. Pinkster have teamed up with Elizabeth Shaw and created a gin-infused chocolate box. These ginspired tipples feature five gin-cocktail flavours, each made with dark Belgian chocolate and would be the perfect addition to any stocking!
Available from: sainsburys.co.uk
RRP: £7
Stocking Fillers Under £5
Lowlander Botanical Beer
Botanically Brewed Beers
Whilst traditionally beer is brewed with hops, water and yeast, at Lowlander brewing starts with peeling dozens of oranges, cooking spices, extracting bags full of herbs and making teas and tinctures, using the same principles as gin distillation. By using a variety of brewing processes and natural, botanical ingredients, Lowlander is able to get the best amount of both flavour and aroma into their beers. Lowlander's four botanically brewed beers are White Ale, Pale Ale, I.P.A and Poorter.
Botanical Infusion Beers (2.5% abv)
They have also recently introduced their low abv (2.5%) Botanical Infusion beers. Inspired by the aromatics of a beautifully garnished G&T, their Ginger & Kaffir Lime and Yuzu & Pink Grapefruit Infusions are best served differently, as a long drink garnished with fresh mint or pink grapefruit.
Zero Alcohol Wit (White) Beer (0.00% abv)
Whether you're designated driver, pregnant or just dialling down your alcohol intake, Lowlander also have their first no-alcohol beer. Brewed with reclaimed citrus peel, from bars and restaurants who use the fruit to squeeze fresh orange and lemon juice, Lowlander 0.00% Wit (White) Beer, unlike other non-alcoholic beer options, is bursting with fruity, citrus flavours.
Lowlander also has a fantastic Gift Pack made up of three bottles of their new botanically brewed beers from Amsterdam (made using the same principle as gin distillation, with lovely botanicals) and a beer glass.
Available from: 31Dover, Harvey Nichols, the Lowlander website, Amazon, beerwulf.com, LightDrinks.co.uk
RRP: From £2.02
CREATE THE PERFECT BRITISH CHEESEBOARD THIS CHRISTMAS WITH BUTLERS FARMHOUSE CHEESES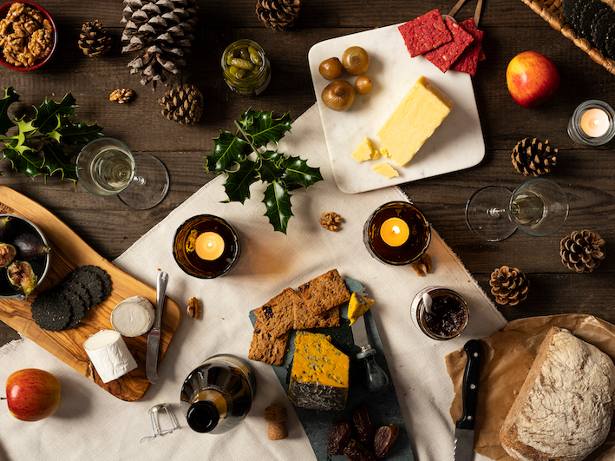 With over 700 types of cheese made in the UK why not make your cheeseboard British this Christmas. And when food decisions can make or break the festive frivolity you can rely on Butlers Farmhouse Cheeses to provide the perfect range of unique British cheeses. This year, step away from the classic cheeses that we see so often at Christmas, and enjoy a cheeseboard that strikes the perfect balance of adventure and tradition.
Established in 1932 and based at their Lancashire farm, Butlers are well-versed in the art of cheesemaking. The family-run company who source all their milk from within 10 miles of the dairy, has worked for four generations to create an exciting range of boundary pushing cheeses that show exactly what British cheese has to offer.
Blue cheese: Try swapping your classic Stilton for award-winning, show-stopping Blacksticks Blue– a contemporary farmhouse blue cheese. Surprisingly creamy and boasting a bright orange colour that looks stunning on a cheeseboard, Blacksticks Blue is the perfect way to add robustness and that classic blue flavour.
Hard cheese: Change up your Cheddar and pick Trotter Hill, a time-honoured hard Lancashire cheese with all the crumbly, buttery tang that you could want. Butlers uses milk from family farms that have worked in Lancashire for over 100 years, crafting the perfect Lancashire cheese and giving you the confidence to try something new this Christmas.
Soft cheese: British soft cheeses can rival the best French nowadays so be brave and make the switch to Kidderton Ash– Butlers' moreishly creamy, sumptuous goat's cheese. Ticking off the soft and goat's boxes in one, its delicate ash-covered rind and distinctive log shape makes for the ideal addition.
To round off the perfect cheeseboard Butlers have a couple of tips. Take your cheeses out of the fridge to come up to room temperature before eating, and don't be afraid to push the pairings – offer ginger biscuits for Blacksticks Blue, tart piccalilli for the Trotter Hill and cranberry sauce for your Kidderton Ash to build on the cheeses' honest flavours and really wow your guests this year.
www.butlerscheeses.co.uk
NEW & VEGAN Chococo Vegan Chocolate Biscuit Cake Christmas Wreath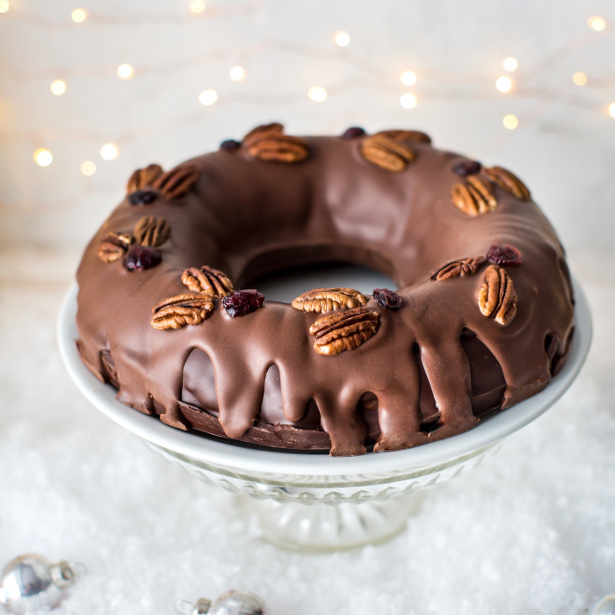 NEW & VEGAN Chococo Vegan Chocolate Biscuit Cake Christmas Wreath (£35.00/1kg) – A vegan friendly version of this Christmas classic, a Madagascar origin dark chocolate tiffin cake is crammed full of cherries, raisins and rich tea biscuits. Covered in dark chocolate, it's decorated with pecans, cranberries and vegan 'milc' chocolate 'snow. Wrapped in compostable cornstarch cello and presented in a cardboard cake box, this 22cm diameter chocolate biscuit cake makes the perfect alternative to a traditional Christmas cake and will easily serve 12 people.
For Christmas 2019 award-winning, Dorset-based, artisan chocolatier Chococo has created a tempting festive range for chocoholics to enjoy and gift to family and friends.
NEW for Christmas 2019 are a NEW Vegan Advent Selection Box, NEW Chocolate Baubles, NEW festive flavours, a NEW Vegan Chocolate Biscuit Cake, a NEW box of Caramel Filled Stars and a selection of NEW gift hampers and gorgeous NEW festive designs for both its selection boxes and other gifts.
<!–[if !supportLineBreakNewLine]–>
<!–[endif]–>
Carefully developed by its team of chocolatiers, led by founders Claire and Andy Burnet, there's something to appeal to everyone. All freshly handmade in Purbeck, Dorset, from fine single origin chocolate from Madagascar (dark chocolate 67%, 70% & 85% cocoa, milk chocolate 65%, vegan milc 40%), Venezuela (milk chocolate 45%), Uganda (dark chocolate 80%) and Colombia (white chocolate), Chococo also uses local seasonal produce, including local honey, preserves, fruits, herbs, wines, spirits and fresh Dorset cream, to make its mouth-watering, award-winning creations.
Chococo has also launched a NEW and improved house milk chocolate this year. Made with fine Venezuelan cocoa beans, it now contains 45% cocoa solids, which it believes is one of the higher cocoa content milk chocolates being offered as a house milk in the UK currently.
Chococo cares about the impact of its packaging on the environment and always has done – since launch back in 2002, its iconic selection boxes have always only ever had cardboard grids inside to hold each chocolate in place, never plastic vac forms. All Chococo's new gifts for Advent & Christmas 2019 are in plastic-free packaging. It also uses compostable woodpulp bags, cornstach cellophane and 70% post-consumer recycled plastic, which is recyclable again, for items in clear packaging. For more information please see the notes to editors section.
All the items listed below are available to order online at its website www.chococo.co.uk and from Chococo's four Chocolate Houses in Swanage, Dorset; Winchester, Hampshire; Exeter, Devon; and Horsham, West Sussex. Alternatively you can call 01929 421777 to order some tempting Christmas goodies.

The Crystal Maze Board Game – Available for £34.99 from John Lewis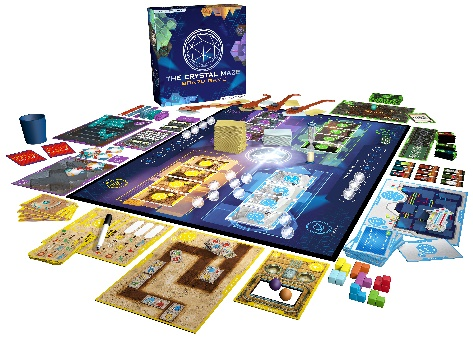 Hello adventurers and welcome to The Crystal Maze, where a labyrinth of perplexing puzzles and tricky challenges lie in wait for you and your friends and family. Teamwork is paramount as you voyage through the four themed time zones, packed with a medley of mental, mystery, skill and physical games. Success is rewarded in the shape of precious time crystals and the more crystals you win, the more time you'll get to spend scrambling for gold tokens in the game's furious finale. Who will pit their wits against the mind-bending mental puzzles and who is plucky enough to tackle the fiendish physical trials? Let the games begin!
(For ages 10 to adult)
(For 2 or more players)
SA author helps families across the world build closer connections through story-telling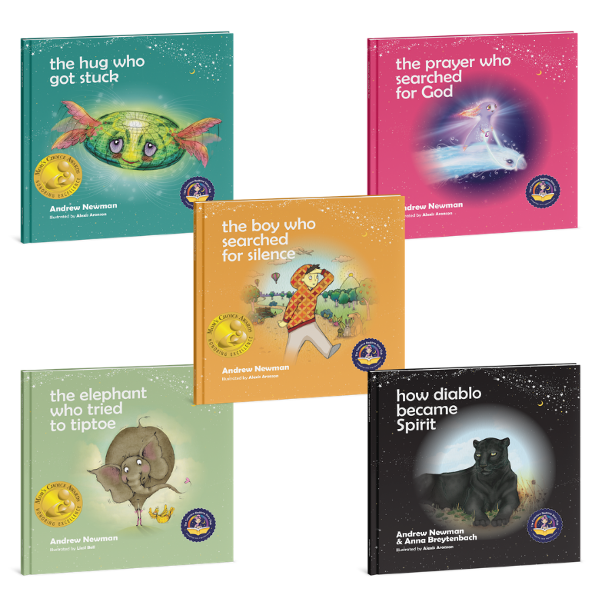 For the last five years, award-winning international children's book author, Andrew Newman, has turned the last 20 minutes of the day into a magical world of conscious learning through beautifully illustrated picturebooks with wondrous characters who delight children and parents alike. The books he has penned have not only entertained children across the globe, but are building closer connections between caregivers and children, while teaching children vital core values and life skills to deal with the "sticky thoughts" (i.e. negative feelings) and the challenges that come across their path each day.
Now five of the children's books that Andrew has written will be available in South Africa from September via retailers like Exclusive Books and Bargain Books, or online at The Conscious Bedtime Story Club website.
The five books that will be released in South Africa are The Hug Who Got Stuck, How Diablo Became Spirit, The Elephant Who Tried To Tiptoe, The Boy Who Searched For Silence, and The Prayer Who Searched For God. Together this set of five books model core lessons such as teaching children how to access their heart and release negative thoughts, how to connect with animals and respect all living beings, how to love the body they have, and how to find silence in themselves and connect with the spiritual part of themselves using prayer and breathing.
"The main purpose of the series is to encourage bonding between parents and children and to help children integrate the day's lessons and experiences while letting go of negativity in order to fall asleep feeling safe and loved," says Andrew.
Speaking about the philosophy behind his books, Andrew says: "We know that trauma happens when you are awake and that the neural pathways of our belief systems are stabilised during the hours that we are asleep. Protective behaviours are then built on top of those beliefs in an attempt to avoid re-experiencing the pain."
"So, let's say I am a happy kid enjoying being myself. Then one day I go to school and a bully takes away my lunch on the playground. It's very likely that I will then spend the rest of that day feeling unsafe and scared."
"If I don't speak to an adult about those feelings or know what to do with those feelings, I will carry them with me when I go to bed. Those emotions will play out in my head when I sleep so that by the next morning, I would have thought out a strategy to avoid that pain. In this case, I hide in the classroom so the bully can't find me," he explains.
Andrew believes that this process can be interrupted by a caregiver long before it leads to negative coping mechanisms that is likely to affect a child's self-esteem and confidence into adulthood.
"The simple act of connection, touch and love from a parent in the last 20 minutes of the day, while snuggling together over a story, is enough to restore a sense of safety in the child before the negative neural pathways get stabilised during sleep. Consciously creating daily time for togetherness also shows the child that they matter, and they belong and it gives them a regular space to open up and share if they choose."
Andrew has been carrying his message of the importance of the last 20 minutes of the day across world stages, as opening speaker for Deepak Chopra in Oregon and TEDx presenter in Findhorn Scotland amongst others. His books have also been endorsed by Oprah's favourite parenting expert, Dr Shefali Tsabary.
He has completed a four-year programme at the Barbara Brennan School of Healing, two years advanced counseling training and participated in the Mankind Project's men's circles since 2006.
People often ask him how he got started.
"I wrote a poem in my journal one day and thought, 'this needs some pictures'. I contacted a Scottish friend called Rosie and asked her to illustrate the poetry book for me. She charged 10 pounds per hour and I earned 10 pounds an hour, so you can imagine how long it took me to publish that book."
"Later after making four more books I realised that the stories were helpful for adults and children and an integral part of my healing work in the world, so I developed the Conscious Bedtime Story Club."
To learn more about Andrew and The Conscious Bedtime Stories Club, you can watch some of his talks and interviews below:
TEDx on Why The last 20 minutes of the day matter: www.youtube.com/watch?v=sfcZhlK-FAU
Dr Shefali Tsabary and Andrew Newman talk about bedtime stories: www.youtube.com/watch?v=XPfPcsWN4dg
Good Morning La La Land (Los Angeles Breakfast TV): www.youtube.com/watch?v=7crUglaOG6k&t=64s
You can also visit www.consciousstories.com for more information.
My Gnome on the Roam® adventure kit for kids ages 3 to 12, created by busy working mom and middle school teacher Anne Armstrong! >>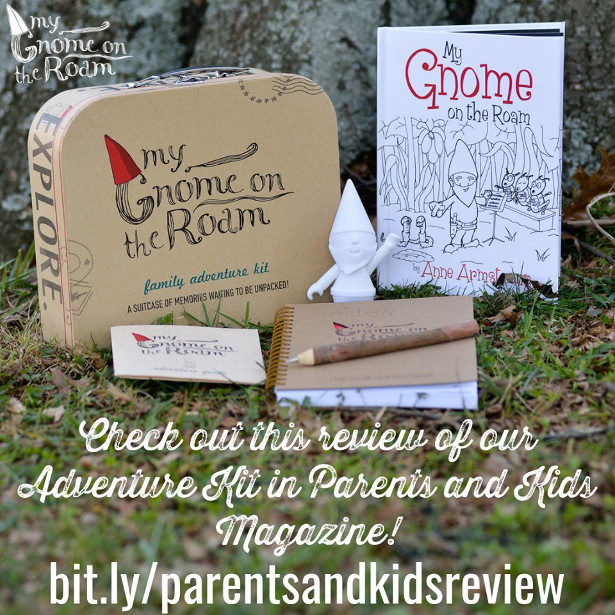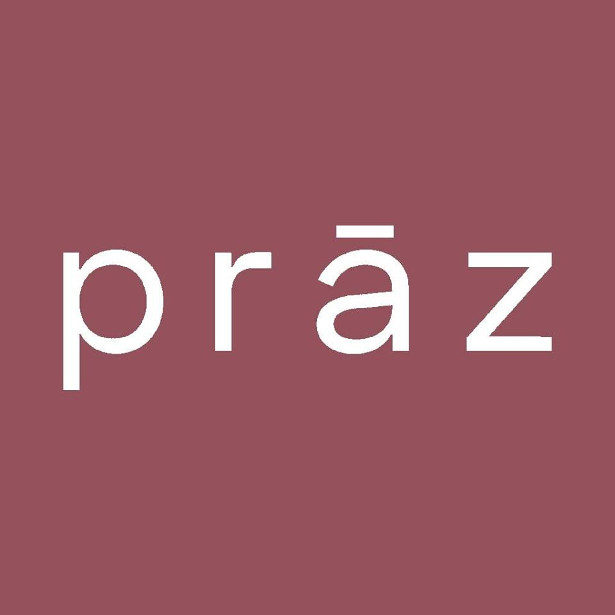 prāz, natural skincare products.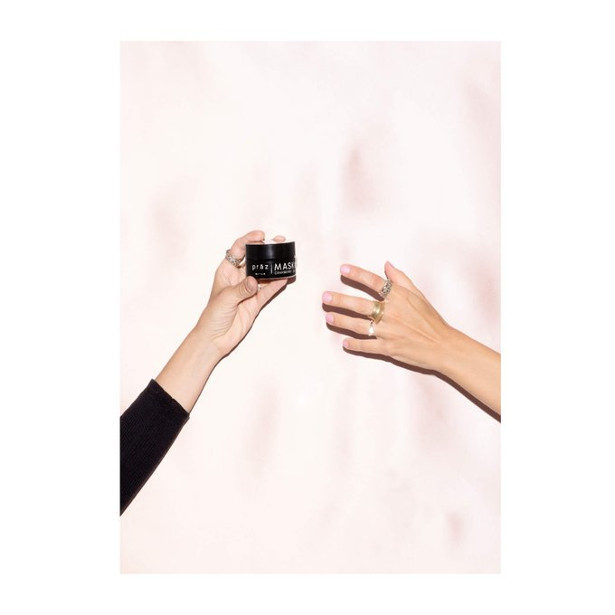 INSTAGRAM | TWITTER | PINTEREST | LINKEDIN | FACEBOOK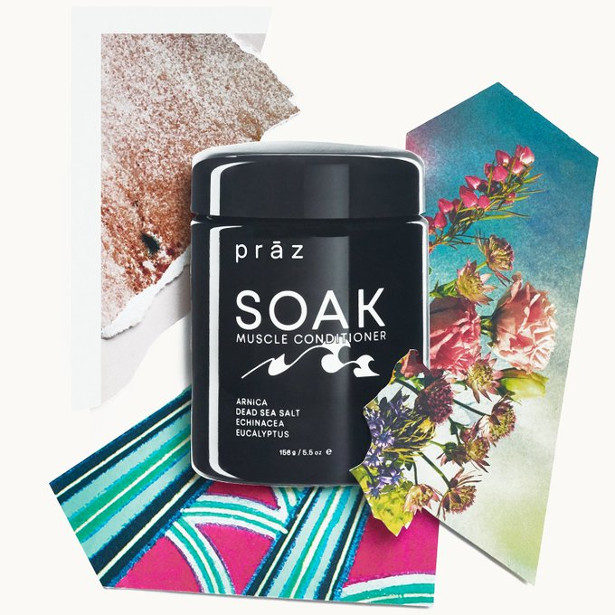 We believe there's a better way to do skincare that's both good for you and the environment.
This is reflected in our products from the finest raw, natural, organic, fresh, food grade ingredients.
To sustainable packaging – simple, functional, and environmentally friendly, avoiding unnecessary waste and protecting while enhancing the potency and lifespan of our skincare products.
We ensure responsible business practices and manufacture every product by hand.
Our core mission is to provide skincare products that praise humans, animals, and the planet.
Cranberry Detox Mask – https://praznaturals.com/product/best-mask-for-acne-cranberry-detox-mask/
Our spa-inspired radiance enhancing mask can calm redness from acne, enhance skin texture and reduce fine lines.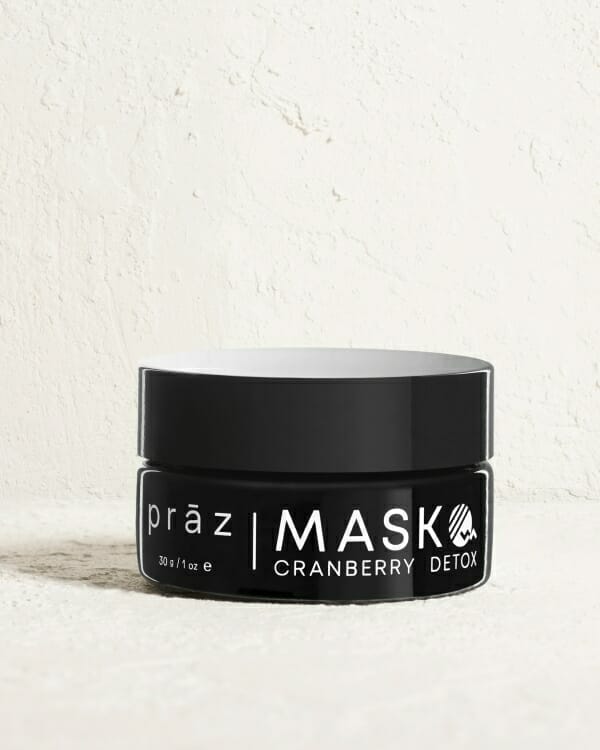 Vitamin C Vitality Mask – https://praznaturals.com/product/best-vitamin-c-vitality-mask/
Our 8% Vitamin C signature nutrient-rich mask is designed to strengthen the skin's barrier, boost collagen production and brighten skin tone.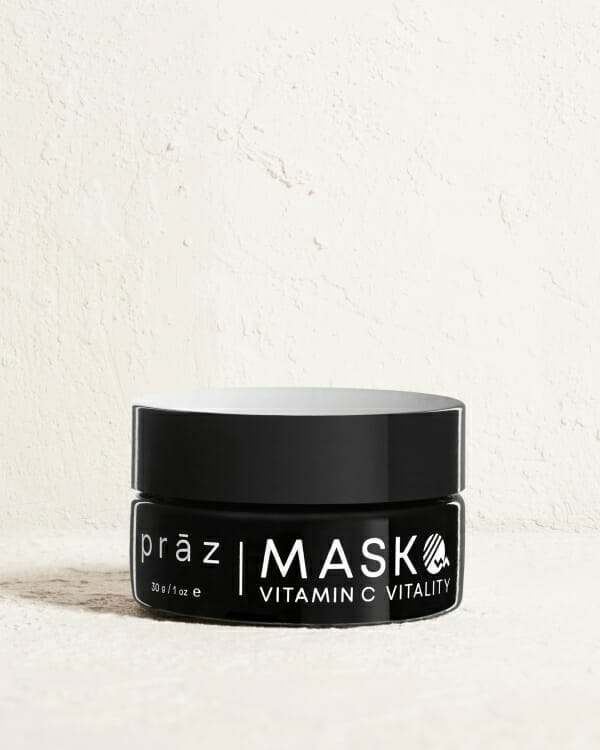 Active Hydration Serum – https://praznaturals.com/product/best-rosehip-marula-hydration-serum/
Rosehip seed oil and marula oil are known as "elixir of youth." With this power duo dry aging skin will look younger, fresher, and more supple.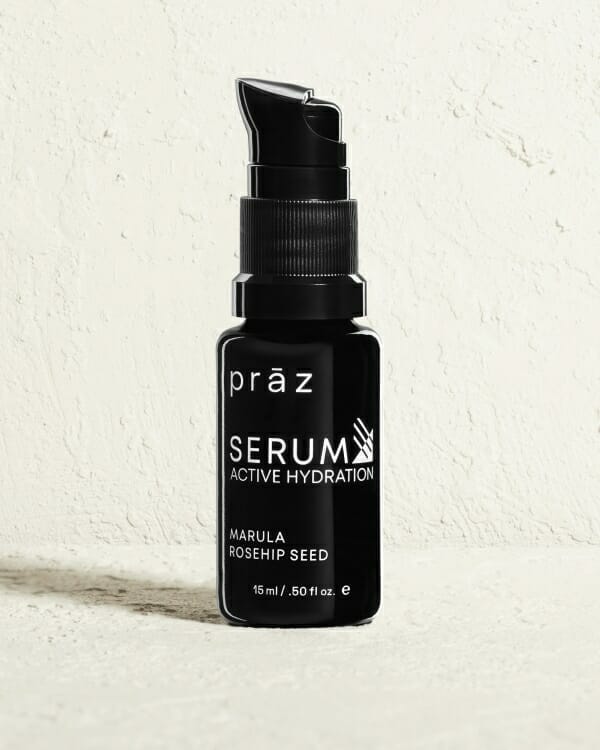 Face Revive Oil – https://praznaturals.com/product/best-jojoba-oil-anti-aging-face-revive/
Our anti aging jojoba blend is rich in cell regenerating properties to aid in diminishing the appearance of fine lines and renew youthful radiant skin.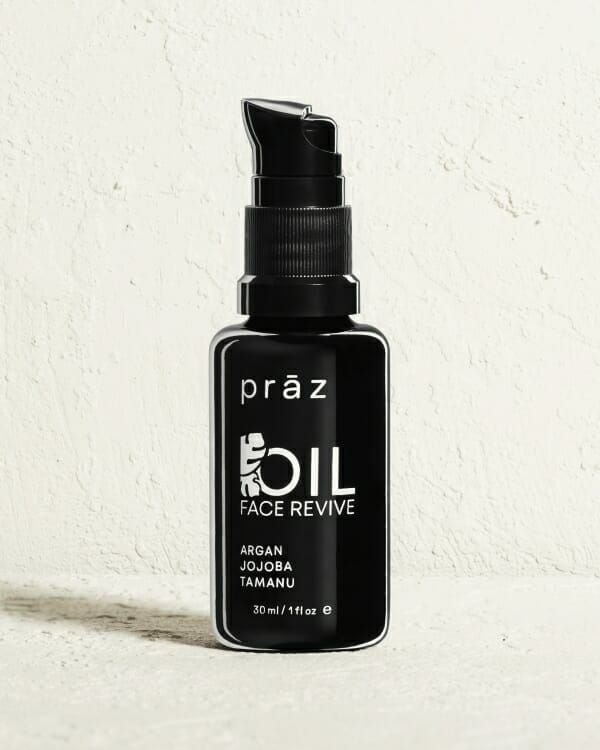 All In One Oil – https://praznaturals.com/product/best-black-seed-moisturizing-all-in-one-oil/
Our black seed oil blend is lightweight, full of antioxidants to ultra-moisturize and repair dry skin from head to toe.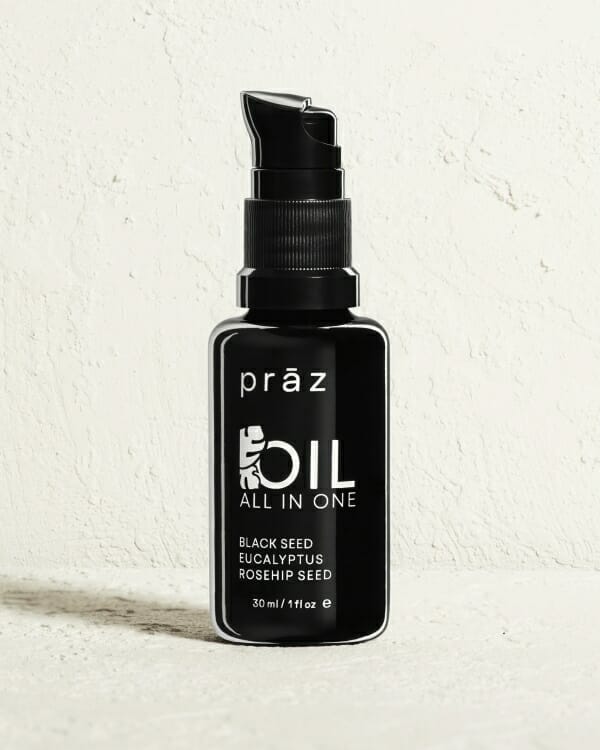 Muscle Conditioner Soak – https://praznaturals.com/product/best-arnica-muscle-conditioner-bath/
A revolutionary way to recover after a workout or just a long day on your feet. Packed with anti-inflammatories and antioxidants to condition and renew your tired , overstretched, overworked body.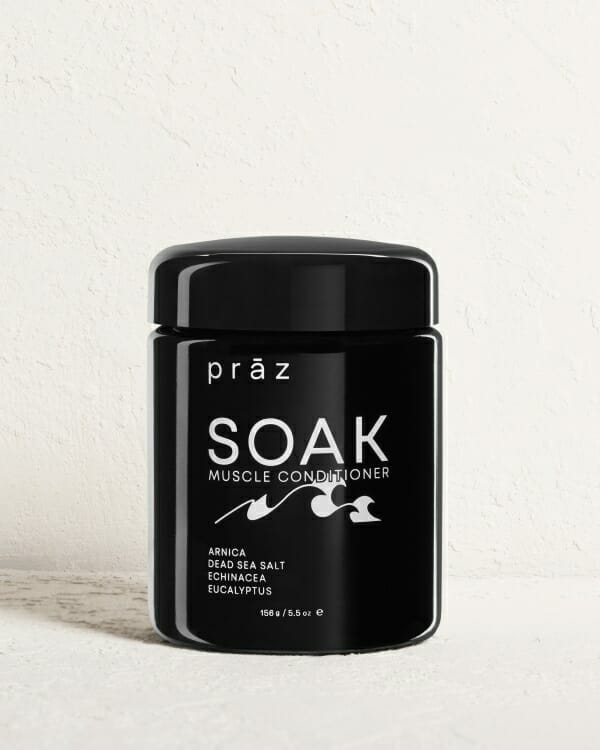 Be A Kitchen Pro with Anysharp.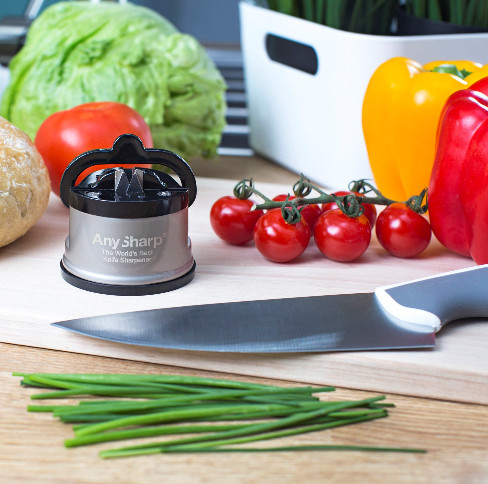 The Anysharp Pro is the world's best knife sharpener. It turns blunt knives to like new, super sharp, slicing machines. Simply put the device onto any solid work top and pull the level so it's suction sticks it firm. Grab a knife and gently pull it through the blades 2-3 times and within seconds and you'll have sharp knives once again.
The Anysharp Pro is used by many celebrity and professional chefs and is a staple in many homes. Save Knives and Reuse – Whether you're slicing meat, dicing vegetables, or carving the Sunday Roast, a sharp blade makes cutting effortless. AnySharp Pro restores a super sharp cutting edge to blunt knife blades that have dulled with use.
The Anysharp Pro has a ten year warranty and available in a range of stunning colours so suit every style. The Anysharp Pro costs from £16.59 from Amazon
*NEW* Have a hotel worthy night's sleep at home with Premier Inn Pillows*

We are pleased to share the exciting news that you, your bed and your head have been waiting for…
Premier Inn has launched its best ever pillow collection to help the nation sleep soundly. For the first time ever, the pillows are available to buy. Sold in pairs and featuring a quilted cover protector for an extra-special layer of comfort, which is zipped at one end for easy care, the pillows are available in firm or soft versions (78x46cm) to suit every sleeper.
Made from blown hollow fiber, the pillows are lightweight and breathable, while clever design makes them easy to plump to perfection.
Clusters of free-flowing hypo-allergenic fibres create a lightweight and lofty feel, making them easy to plump back into shape every morning. Quilted, poly-cotton blend pillow protectors encase all our pillows to give you extra support and comfort. Zipped at one end, they are easy to remove and wash.
The pillows are available from the Premier Inn website, www.premierinn.com/pillows – and are £25.00 for a pair.
THE NATIONAL ART PASS: A GIFT THAT GIVES BACK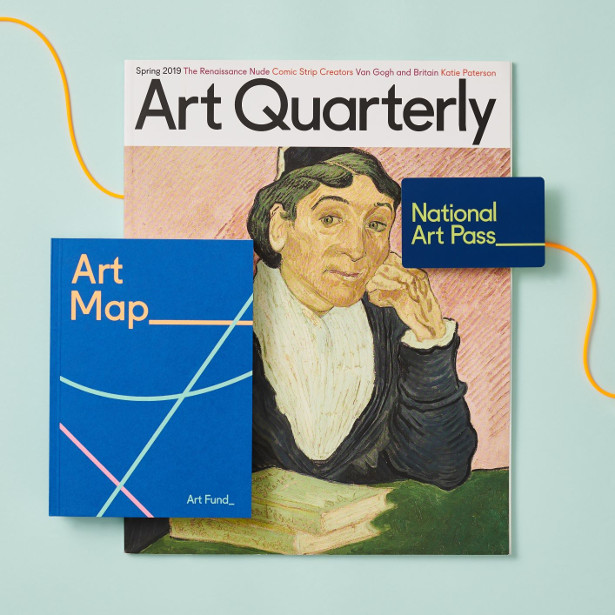 – Study finds 40% of adults feel anxious some of the time and 37% find it hard to switch off and relax. Museums and galleries are a great untapped resource that will allow us to achieve a better sense of wellbeing*
– 63% of people visit a museum or gallery as a way to de-stress yet only 6% make time to visit monthly
– Over half those (56%) who visit museums and galleries regularly say they do so to escape from their daily routines and want to visit more often
The National Art Pass comes perfectly packaged this Christmas offering a year's worth of cultural experiences at a fraction of the price. With an Art Fund study into wellbeing proving that museums and galleries are a great way to de-stress, National Art Pass is a gift that will give back all year.
The pass includes free entry to more than 240 museums, galleries and historic places across the UK and half-price entry into major exhibitions including those at Tate, the V&A and Natural History Museum.
For just £70.00 per year (£45.00 for under 30s), gifting a National Art Pass to family or friends means they also receive Art Quarterly magazine, an Art Map and a subscription to 'Art in your inbox', an e-newsletter that provides a twice-monthly guide to the best of the cultural calendar according to your interests.
National Art Pass gives half price entry to major exhibitions such as forthcoming Bridget Riley exhibition at The Hayward Gallery (23 October 2019 – 26 January 2020)
"Gifting a National Art Pass at Christmas feels more relevant than ever this year as people increasingly adopt a more mindful approach to purchasing 'stuff'. Visiting museums and galleries, creating memories and sharing experiences with those you love also sets you free from the day-to-day grind and can help you take time out for yourself. Whether you're looking for an oasis of calm or an array of new ideas, visiting more regularly can have a positive effect on wellbeing and boost creative energy." Spokesperson for the Art Fund.
Every penny from a National Art Pass subscription is ploughed back into the UK's museums and galleries. It was set up by the Art Fund, a national charity which helps museums buy and share works of art for everyone and help curators fulfil their ambitions.
How to buy: www.artfund.org/national-art-pass
* Art Fund's Calm and Collected report
Certina DS-1 Powermatic 80 which comes with interchangeable straps.
RRP £620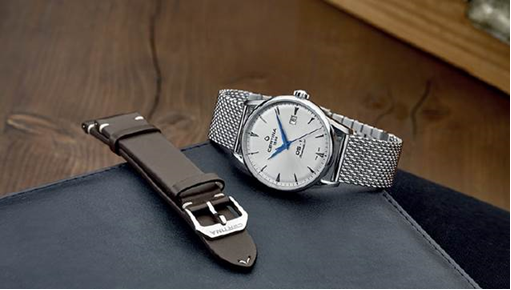 Cable Guy's Noble Assassin's Creed Collectable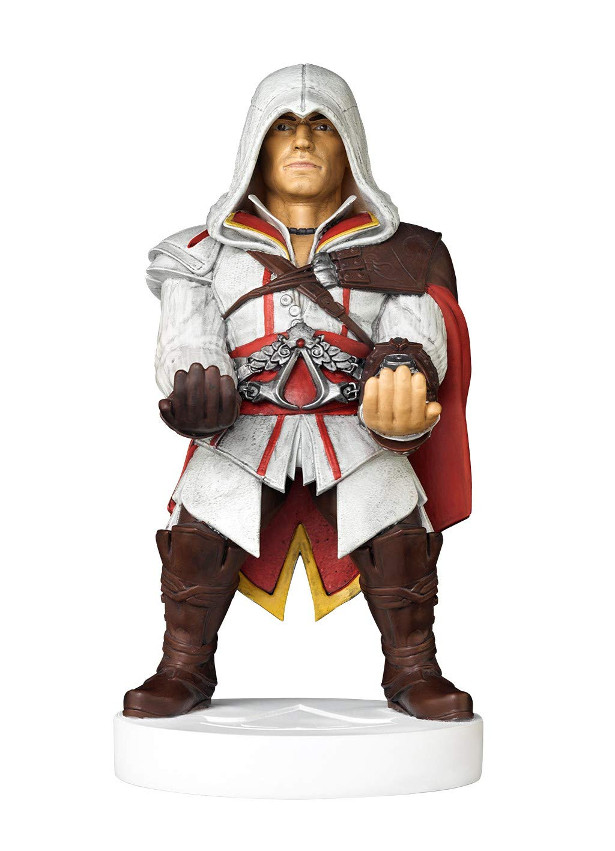 This Florentine Nobleman hid a big secret the Renaissance, he was a master assassin. This amazing collectable is 20cm high and holds PlayStation and Xbox controllers and most smartphones.
It's ideal for gaming fans looks the part next to any gaming console. It comes with a 2m charging cable so you can boost your devices when on show.
The Cable Guy Assassin's Creed Ezio costs £25 from Menkind