Natural and vegan beard oil from Benecos.
FACEBOOK | TWITTER | PINTEREST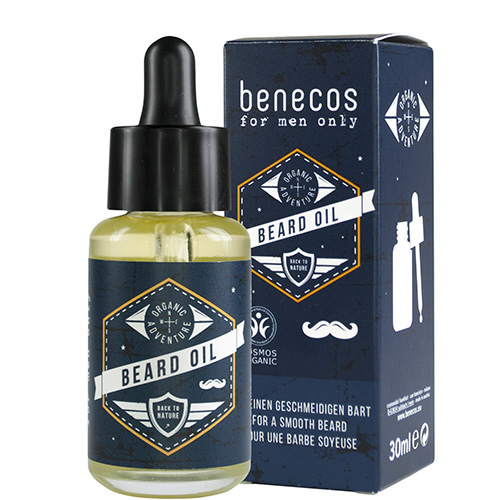 All benecos products in the For Men Only range are BDIH certified organic and natural. They are also free from paraffins, parabens, silicones, PEGs, synthetic colours, artificial fragrances, chemical preservatives and are never tested on animals.
The range is available from independent health stores nationwide and online at www.benecos.co.uk
Benecos For Men Only Beard Oil – 30ml // RRP: £8.95
Improve the appearance of your beard and nourish your skin with Benecos Beard Oil. This organic product contains the finest blend of organic oils of argan, sunflower, and sweet almond mixed with essential oils of lavender and rosemary to nourish and soften the beard, while hydrating the skin. Added Lavender essential oil prevents infections and promotes rapid healing, soothing and calming the skin, while Rosemary essential oil helps with hair growth and prevents dandruff.