Santa Teresa Rum… Finding Out About Project Alcatraz >> www.santateresarum.com
Story: Founded in 1796 and located in the mountainous Aragua Valley, ours is more than a home. It has withstood wars, revolutions, invasions, even dictators. There has always been sugarcane and since 1830 there has always been rum. Hacienda Santa Teresa represents the character to succeed, no matter what the world throws at you.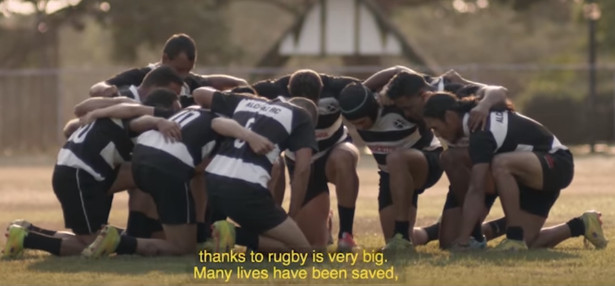 Origin: Our story started in 1796, when the Hacienda Santa Teresa was founded. Coffee, cocoa and sugar cane grew, the main raw materials for rum. In 1830 a young German merchant named Gustav Julius Vollmer arrived in Venezuela and met a woman of revolutionary blood named Panchita Rivas and the two eventually married in 1830. And so the Vollmer family was born: their descendants run Santa Teresa to this day. And it is to this day that Santa Teresa remains a single-estate rum made up of 1 Mother, 5 Generations and 0 Shortcuts – we are proud that our Mother lives on in every sip – both as Panchita's legacy and as the living Mother Rum. Craft Handed down from maestro to maestro, the solera method ensures every Bottle of Santa Teresa 1796 has some of the very first 1796 cask running through it. That's because the original cask was never emptied. Instead, each time a Bottle is drawn, the cask is topped up with a slightly younger rum. And this is repeated with each and every bottle of Santa Teresa 1796.
Purpose: We believe that the exceptional balanced smoothness of our rum is only made possible by working in harmony with the exceptional natural beauty of our surroundings. It's for this reason that we're inspired to improve the communities around us, investing in their future to instil values and ideals that help future generations flourish. Project Alcatraz is a program that recruits criminal gangs, rehabilitates them and reinserts them into society. It combines vocational training, values formation, psychological assistance, formal education and rugby. Through rugby, the values of respect, discipline, teamwork, sportsmanship and humility are taught as keys to success in life.
About the Alcatraz Cocktail Challenge: Santa Teresa will be kicking off its inaugural Alcatraz Cocktail Challenge this year, to build awareness of its inspiring rehabilitation programme centred around rugby; Project Alcatraz. Like Project Alcatraz, School of Hard Knocks uses sport to tackle unemployment, crime and poor health, so this year we have partnered with the charity to launch our first ever cocktail challenge. The concept is quite simple – we're selecting 30 bars from London, Edinburgh and Manchester to take part in a 5 week cocktail challenge where £1 from the sale of each cocktail will be donated to School of Hard Knocks. Our panel of judges will select 2 bars based on overall creativity and total amount of money raised to join us in Japan during the Rugby World Cup in September to take part in a guest shift at a Santa Teresa bar takeover.
Santa Teresa 1796's recommended stockist is The Whiskey Exchange and is available for £50.75.