SHARE THE FESTIVE FUN WITH HARIBO
Share the festive fun this Christmas, with HARIBO's sparkling range of stocking fillers, gifts and sweet treats which are the perfect accompaniment to magical times this season.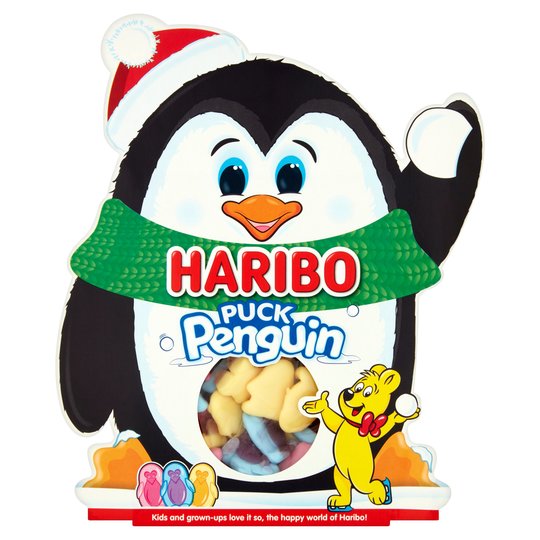 Making an exciting arrival are frosty friends Pip Polar Bear and Puck Penguin. Fresh out of a snowy scene, Pip Polar Bear is packed with cute polar bear and paw-shaped, jelly pieces. In tasty raspberry and blackcurrant flavours, each dusted with HARIBO's delicious Z!NG.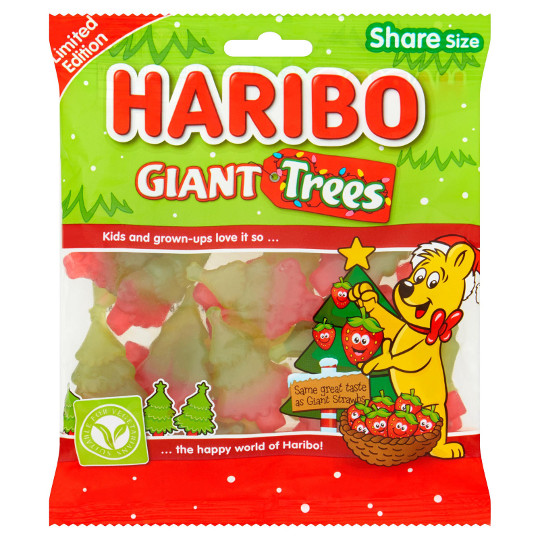 Puck Penguin features jelly and foam pieces in a flurry of fruit and vanilla flavour combinations. Offering an extra sprinkling of playfulness, each themed piece is three dimensional and can stand proudly in any winter scene. New this year and adorably packaged in cute polar bear and penguin themed boxes, these gifts are sure to be top of every Christmas list. A super surprise for sweet lovers, the HARIBO Hamper contains a merry mix. Bursting with choice, this collection includes something to suit all tastes with sweet and sour Bear Buddies, Squidgy Strawbs, Jelly Beans, Balla Stixx, Chamallows and delicious Dummies Z!NG.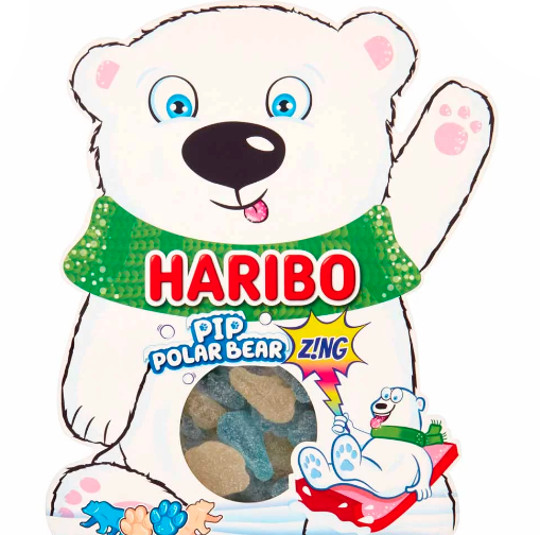 For a more traditional take on the season, the HARIBO Selection Box offers a sweet gesture for under the tree. This Christmas morning surprise includes eight mini bags of HARIBO favourites including Starmix, Tangfastics, Supermix and Giant Strawbs Gone Mini.
With their unique texture and much-loved strawberry taste, Giant Strawbs have also received a festive  makeover and now appear in the shape of a Christmas tree. Suitable for vegetarians, Giant Trees make the perfect themed treat this snowy season.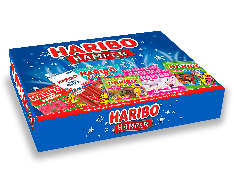 What do you get when you put Starmix and Christmas together? HARIBO Starmixmas of course! Offering the same iconic pieces found in Starmix but in favourite Christmas flavours including Cherry Trifle Heart, Gingerbread Bears, Eggnog Eggs, Apple Strudel Bottles, and Cherry and Eggnog Crumble Rings, HARIBO Starmixmas is the perfect way to share the festive fun this Christmas.
For further details of HARIBO's full festive range, please visit www.haribo.co.uk