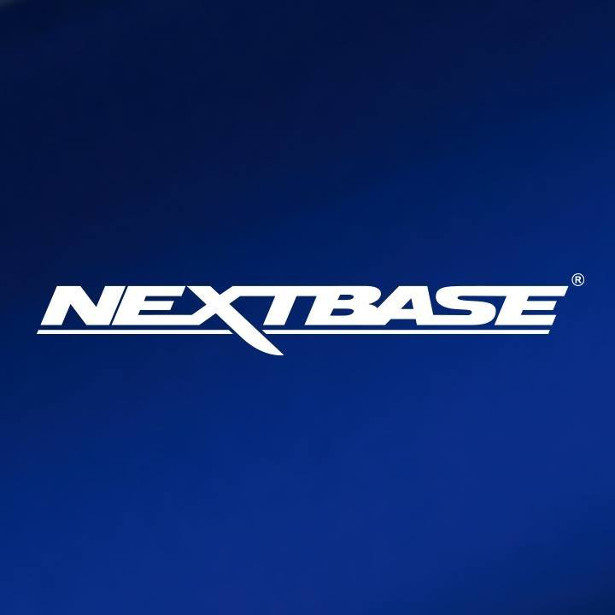 NEXTBASE LAUNCHES SERIES 2 RANGE, INTRODUCING A NEW GENERATION OF DASH CAM TECHNOLOGY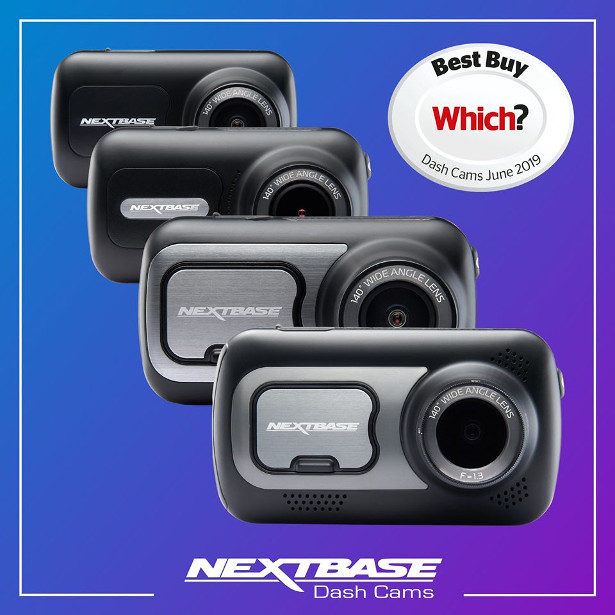 TWITTER | FACEBOOK | INSTAGRAM | YOUTUBE
• Nextbase, the world's leading Dash Cam manufacturer, has unveiled a new range of products, whose technologies will redefine the sector.
• Nextbase's 'Series 2' range is comprised of five new products – each with improved video quality – and an entirely new modular rear-view camera system.
• A potentially lifesaving 'Emergency SOS' feature will alert the emergency services in the event of a serious incident.
• Range introduces Bluetooth technology to the Dash Cam sector for the first time, streamlining connectivity to your smartphone with the new MyNextbase Connect App.
• 'Series 2' includes Europe's first Dash Cams with Alexa built-in, so you can control your Dash Cam, ask Alexa to play music, get directions and more while keeping your hands on the wheel and eyes on the road.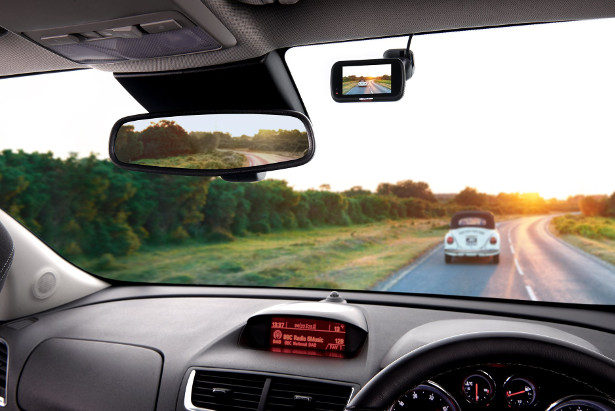 Pioneering Dash Cam manufacturer Nextbase has brought further innovation to the sector with a complete overhaul of its product offering. In the biggest Dash Cam launch ever seen, Nextbase has introduced five new models to motorists across its international markets.
Nextbase, the world's leading Dash Cam manufacturer, has used its knowledge of the sector to revolutionise its range, which had already received widespread critical acclaim and won numerous awards, cementing the manufacturer's position at the top of the sector, one of the fastest growing areas of consumer technology.
The 'Series 2' Dash Cams continue to focus on video quality. Unparalleled access to the development teams at Ambarella, the leading semi-conductor manufacturer, has allowed Nextbase to create new firmware that ensures image quality is better than ever before, irrespective of the time of day or weather conditions.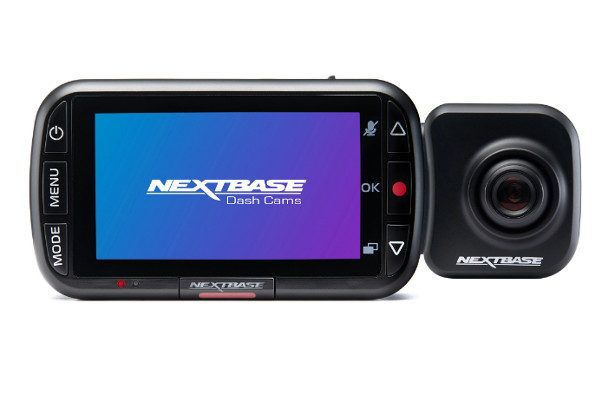 'Series 2' is comprised of five Dash Cams and three modular, plug-in cameras that can record the rear or vehicle cabin. Ease of use remains a mainstay across the new 122, 222, 322GW, 422GW and 522GW, but each boasts an array of innovative new features. Nextbase has also introduced MyNextbase, a new software package that includes an App (MyNextbase Connect), desktop video player (MyNextbase Player) editing suite and free cloud storage at mynextbase.com to securely store user videos.
Every product is 35% smaller than its predecessor, making the cameras as unobtrusive as possible, and each features Nextbase's new Click&Go PROTM mounting system with neodymium magnets, ensuring hassle free use. A sophisticated Intelligent Parking Mode is also now included in every model, helping owners to keep their cars safe even when stationary.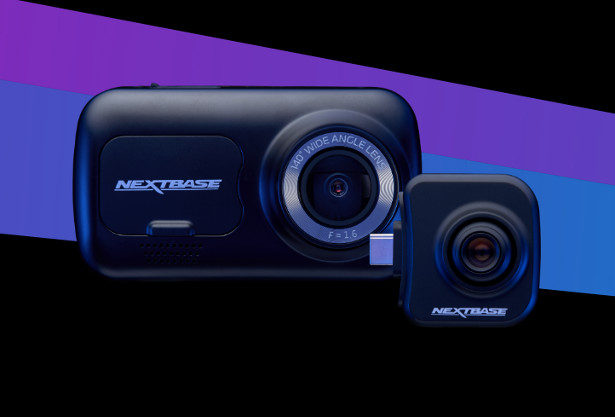 A significant first for the sector, Nextbase has introduced Bluetooth into its cameras, from the mid-range 322GW upwards. The Autosync feature uses Bluetooth 4.2 and Wi-Fi technology to automatically send video files to the owner's smartphone. Access to the full high-quality file via Wi-Fi allows the owner to zoom in on number plate detail, while files can be edited and shared using the MyNextbase Connect App. A feat of engineering by Nextbase's engineering team, this is the first time that this connectivity has been made available to Dash Cam users, making data transfer and sharing to third parties seamless. The 322GW and above also feature an IPS touch screen for clearer image viewing and ease of use.
At the top end of the range, Nextbase has broken new ground delivering Europe's first Dash Cam with Alexa built-in. Based on the Alexa Mobile Accessory Kit, the 422GW and 522GW allow motorists to talk directly to their Dash Cam. The new Nextbase skills will provide additional features and capabilities on the device. For example, drivers will be able to use voice to control elements of the Dash Cam, with commands such as "protect a recording" if they witness something of interest on the road. Alexa can get directions, play music, place hands-free calls, control smart home devices, and more – all you have to do is ask.
What's more, these high-end models come with potentially lifesaving technology that can alert the emergency services to a vehicle's exact location if a serious collision is detected and the driver is unresponsive. Once an incident is detected, the system will follow a series of failsafe protocols, to ensure there are no false callouts, before ringing the owner's phone. If the driver remains unresponsive, the emergency services will be alerted and the vehicle's GPS position uploaded. Nextbase's Emergency SOS system can be pre-loaded with medical history, such as blood type, and next of kin.
Richard Browning, Director of Nextbase, commented, "With almost 3 million Dash Cams now on UK roads, as and the market's growth shows no signs of slowing, Nextbase's new range comes at a crucial time. With 80% market share, we have cemented our position at the forefront of the industry but, as a brand that is constantly looking to innovate, we have been working hard to offer the customer a better, slicker and more inclusive product. Series 2 is the result, with unbeatable image quality and a range of features that positions Dash Cams as a must-have in-car safety product.
"The principle motivation for owning a Dash Cam is the peace of mind that comes with knowing your trip is being recorded, and the ability to prove liability in the event of an incident. Nextbase remains true to this concept with Series 2 but our team of engineers has also worked tirelessly to squeeze a myriad of useful technology into the products, to deliver an easier driving experience and ensure that the new models remain relevant for the foreseeable future. Despite all this extra hard work, we are proud to unveil these products without having to change their price points."
Nextbase has additionally renewed its partnership with SureThing! to offer an increased saving on car insurance premiums. SureThing! will be offering 25% off the cost of policies to anyone that buys a Nextbase Series 2 Dash Cam.
Sure Thing! CEO, Brendan Devine, said, "We have continually been impressed by Nextbase's efforts to push the boundaries of what is possible in the Dash Cam sector. Series 2 is the personification of that hard work, coupled with unrivalled expertise and experience in the sector. It was an easy decision to renew our partnership with the new range in mind. The cameras are the perfect tool for relieving the worry of the aftermath of an incident, saving both driver and insurer time and hassle when dealing with these inconvenient situations. With the improved features and video quality, Nextbase Series 2 Dash Cams can give all drivers the much-needed peace of mind they deserve."
Nextbase's Series 2 Dash Cam range is available nationwide from 13th May and will be priced as follows:
• 122 – RRP £49
• 222 – RRP £69
• 322GW – RRP £99
• 422GW – RRP £129
• 522GW – RRP £149
• All modular, plug-in cameras are priced at £49.
For full product information please visit: https://www.nextbase.com/.

Celebrate and indulge this Christmas with Guylian Belgian Chocolates.
This Christmas, treat your loved ones to Guylian Belgian Chocolates' luxurious and indulgent products.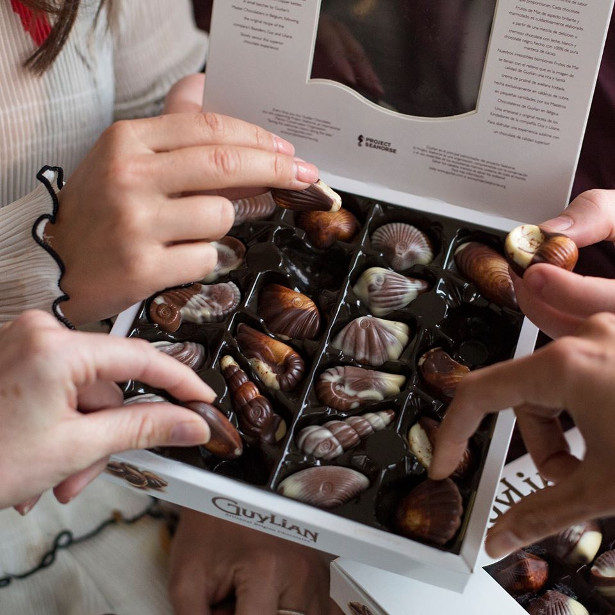 FACEBOOK | TWITTER | INSTAGRAM | PINTEREST
Whilst the unique marbled shapes and delectable roasted hazelnut praline flavour of Guylian chocolates are recognised internationally, what you may not realise is that the Guylian brand began with a love story. Guylian was created in 1967 when lovers Guy and Liliane combined their delicious praline recipe and delicate shapes to create the seashells that we now know and love.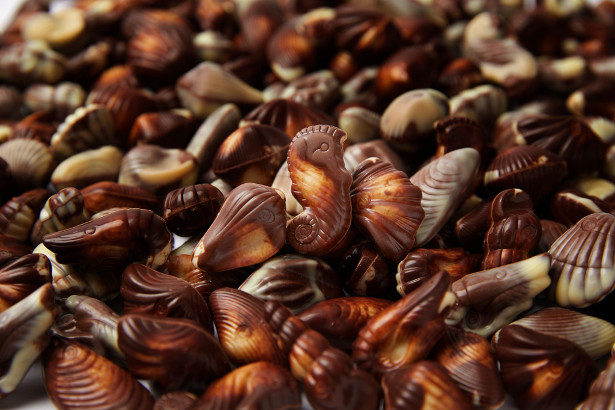 Today, Guylian chocolates are still made with the same traditional craftsmanship and passion to provide an authentic, quality Belgian Chocolate taste experience, making them the perfect gifts for loved ones this Christmas. The delectable products on offer include:
Guylian Praline Sea Shells (250g or 375g)—for the Chocoholic
Made using only the finest, hand selected Mediterranean hazelnuts, which are roasted and caramelised to perfection before being blended with premium Belgian chocolate, Guylian'sfamous Sea Shell chocolates are always a delight, and are sure to please any chocolate-lovers in your life. Available in a 250g box (22 pieces; RSP £5), or for an even more decadent gift, a 375g box (33 pieces; RSP £7.50).
Guylian Belgian Deluxe Assortment (369g)—for the Sophisticate
The ultimate selection of original Seashells, Opus Luxury Assortment and Seahorses. Divine melt-in-your-mouth flavours inspired by the opera and classical masterpieces, as well as our iconic Sea Horses in Crunchy Biscuit, Caramel, Coffee, and Milk Truffle, this Belgian Deluxe Assortment is sure to impress the most cultured recipients on your gift list. Available in a 369g box (RSP £10).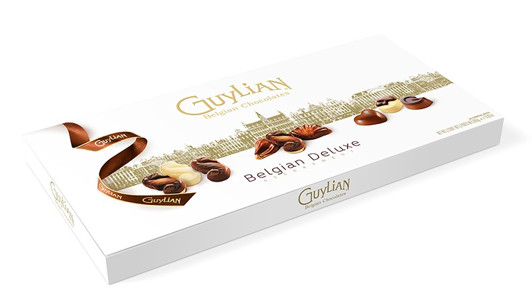 Guylian's Temptations, 6 Mixed Flavours (Pouch 496g)—The Evening Indulgence
These beautifully wrapped Sea Horse shaped Belgian chocolates are filled with six favourite flavours: coffee, original hazelnut praline, dark praline, soft caramel, milk truffle, and crunchy biscuit. Guylian's Temptations is the perfect evening indulgence for a post-meal treat to share with family and friends. Temptations are available in two pouch formats, 330g and 496g, with RSP between £4 and £5.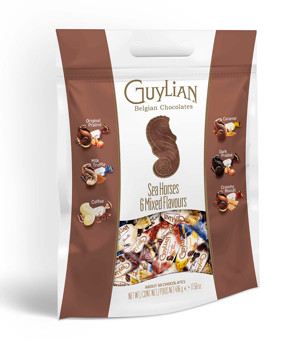 As well as quality, sustainability is a priority for Guylian, which is why the brand has removed palm oil from all chocolate recipes, replacing it with shea butter and sunflower oil, resulting in a smoother texture and even better tasting chocolates, which also contain less saturated fat and sugar.
Guylian's commitment to conservation is also shown through its partnership and sponsorship of Project Seahorse, an organization dedicated to preserving seahorses and other marine life throughout the world. Their long-standing partnership began in 1999 and continues as strong as ever.
Guylian is also a proud supporter of Project Cocoa, which is committed to improving the livelihoods of cocoa farmers and their communities through the promotion of sustainable, entrepreneurial farming, improved productivity, community development, and the protection of nature. It is Guylian's ambition to use 100% sustainable cocoa by 2025.
This combination of heritage, quality and sustainability makes Guylian the perfect choice for Christmas gifts this year!
Guylian's Belgian chocolates are available at all major supermarkets, selected independent stores nationwide and online via www.guylian.com.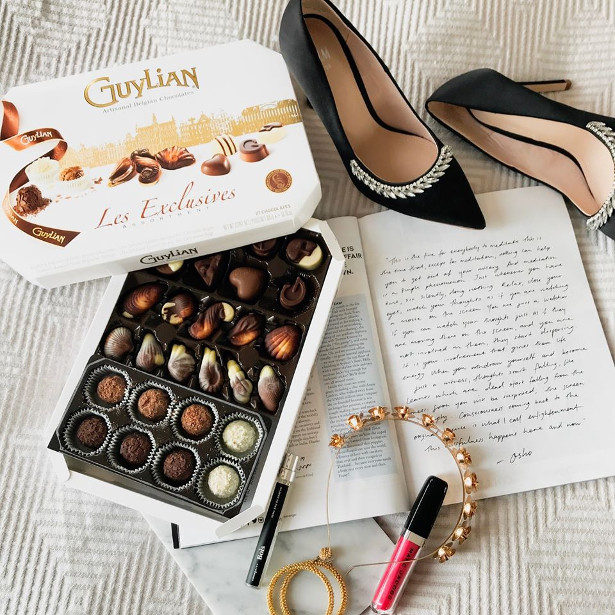 A POP CHEESY TWIST
POPCORN SHED LAUNCHES GOATS CHEESE & BLACK PEPPER FLAVOUR
(Gourmet Popcorn Gifts!)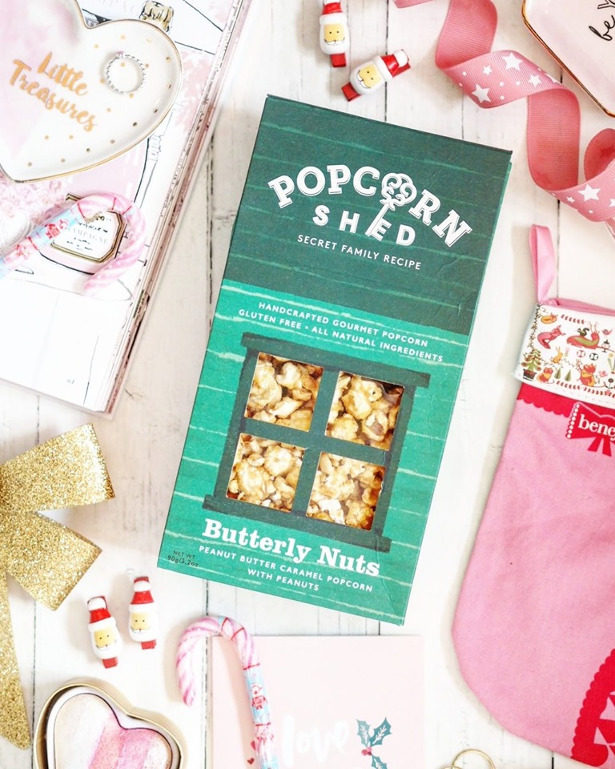 INSTAGRAM | FACEBOOK | TWITTER
Easy Peasy Goats Cheesy. Everything's better with goats cheese, including popcorn!
An authentic, creamy and zesty goats cheese topped with cracked black pepper.Soft and creamy with a mild, clean and nutty goat's cheese flavour.
Perfect addition to any cheese board and great to enjoy with a glad of red wine or a gin and tonic.
Suitable for vegetarians and Gluten Free.
Popcorn Shed's other Gourmet flavours include:
Salted Caramel – Sea Salted Caramel with Belgian Milk Chocolate (Great Taste award winning 2017).
Say Cheese! – Cheddar Cheese Popcorn (Great Taste award winning 2018).
Sweet Cheesus – A mix of Cheddar Cheese and caramel.
Goats Cheese – Goats Cheese with cracked black pepper.
Berry-licious – Raspberry and Dark Chocolate Popcorn (Great Taste award winning 2018).
Butterly Nuts – Peanut Butter Caramel Popcorn with Roasted Peanut Halves.
Pop N Choc – Chocolate Caramel Popcorn with Belgian Milk Chocolate.
Pecan Pie – Caramel Popcorn with Roasted Pecan Pieces.
Cherry Bakewell – Caramel almond popcorn with real cherry pieces. Based on the famous Bakewell Tart, a classic english dessert.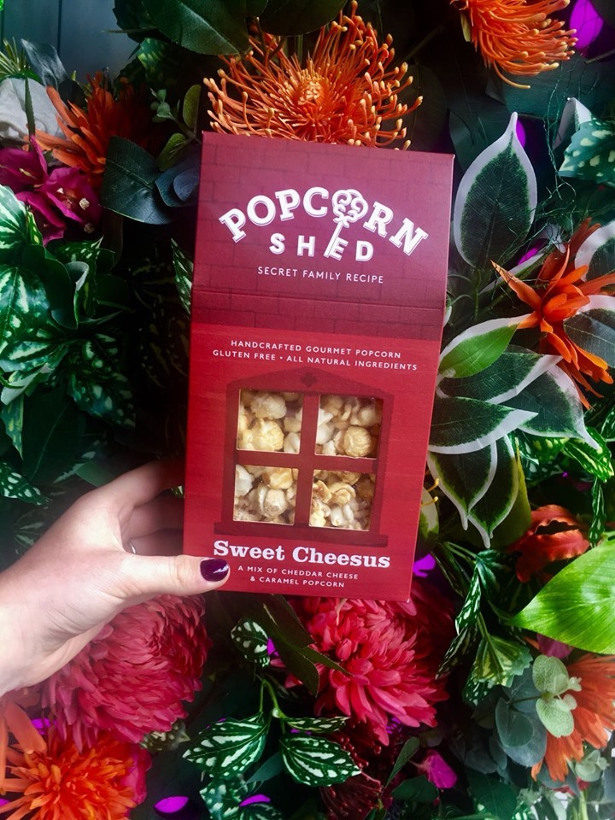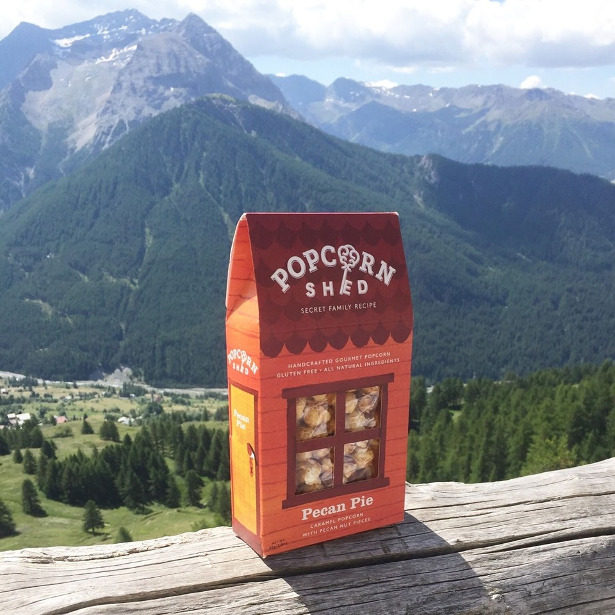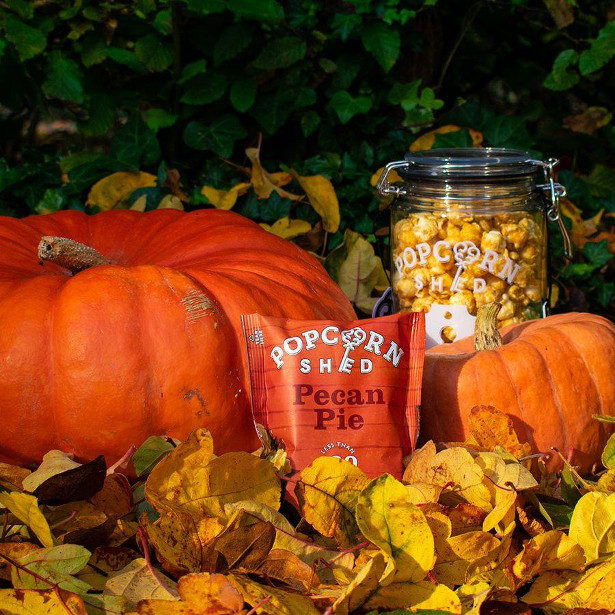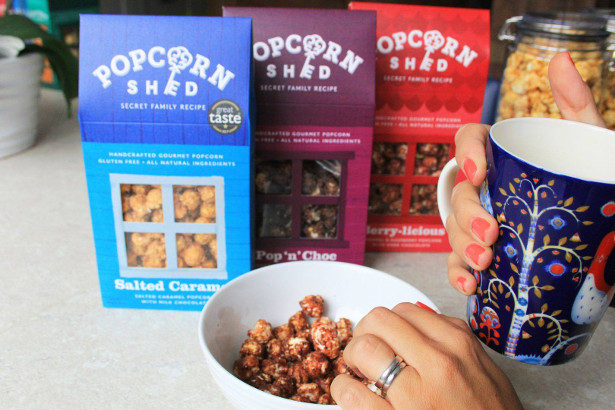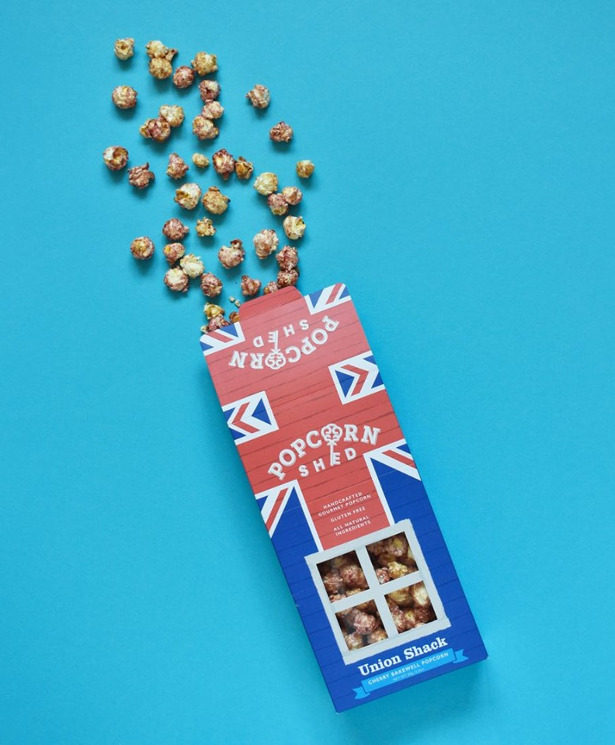 GOPO® Joint Health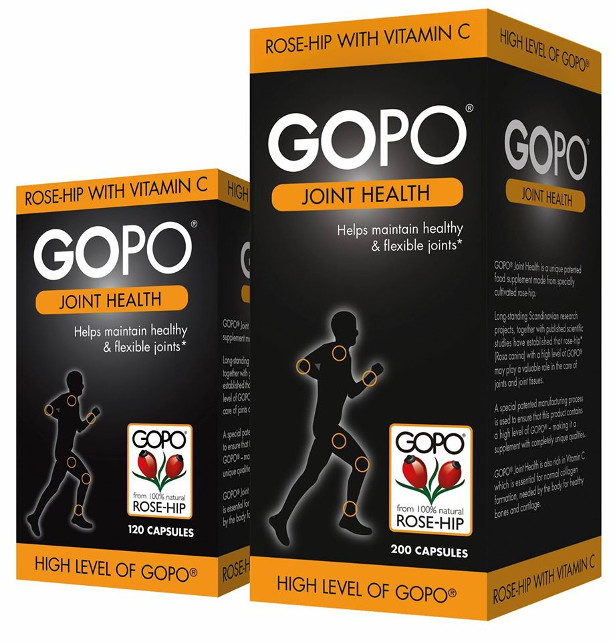 GOPO® is a key compound derived from rose-hips. Clinical trials suggest the galactolipid compound GOPO®:
· Reduces joint pain by 64%
· Contains powerful anti-inflammatory properties, which are as effective as ibuprofen
· Has a role in cartilage protection and regeneration
Joint pain is a key symptom of the menopause with over 40% of menopausal women suffering from joint pain and stiffness.
GOPO® Joint Health contains high levels of the galactolipid compound GOPO®. Available from Boots, supermarkets and chemists nationwide £18.99 for 120 capsules and £28.49 for 200 capsules.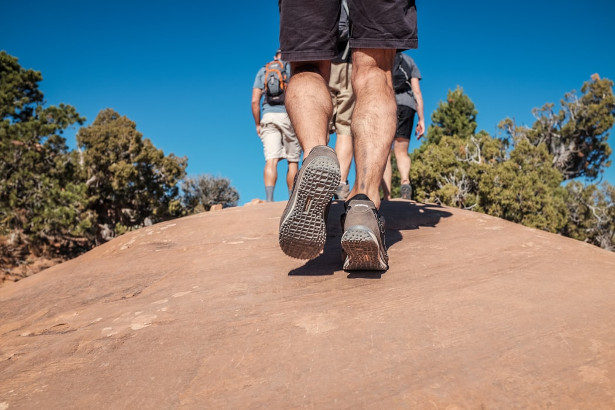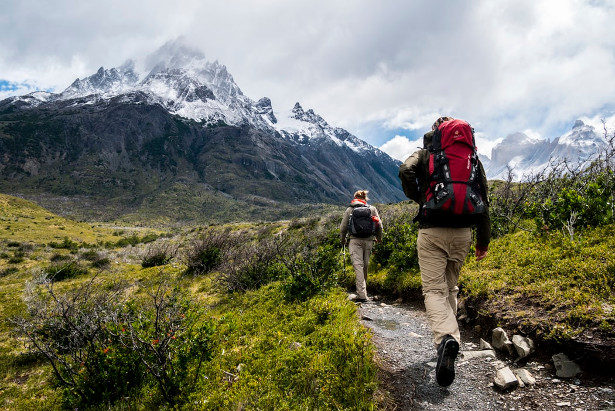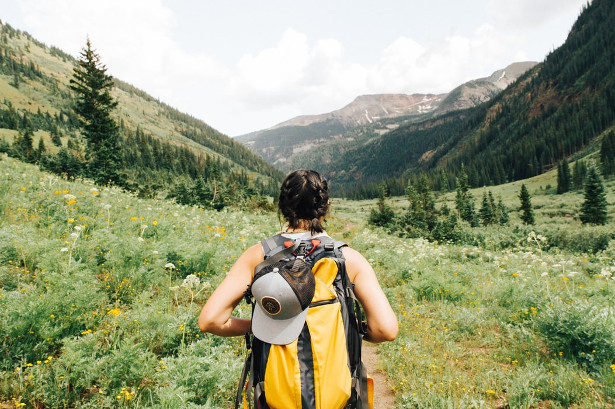 What about a stocking filler glitter party this holiday season! T-zone glitter masks as stocking fillers! > www.t-zoneskincare.com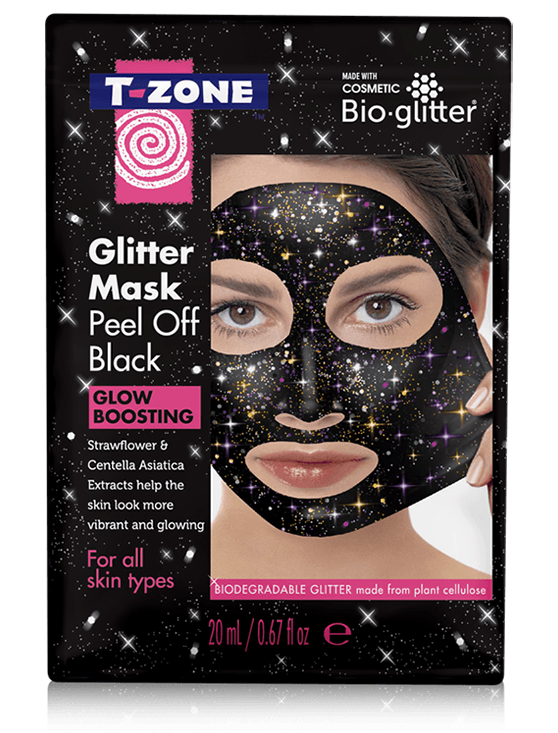 From South Africa House Of Wine… Kleine Zalze, Cabernet Sivignon, Stellenbosch.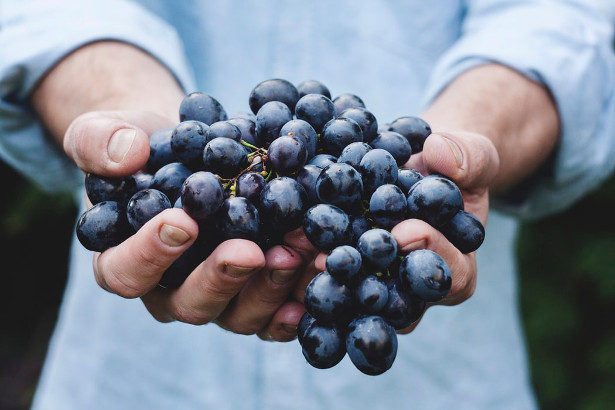 South Africa House of Wine was established in 2019 as a dedicated retailer of South African wines in the UK.
We offer an extensive portfolio of bottles exclusively from South Africa.
Buy Six Bottles or More for Best Prices (Same or Mixed) Our wines may be purchased in any quantity, however to achieve the best possible Special Offer prices across all products, simply purchase six bottles or more (same or mixed). Which means you can sample as many different wines as you could wish for, and be as experimental as you like – more flexibility, more choice, and huge scope to get creative within our fantastically diverse range!
Kleine Zalze Vineyard Sel Shiraz 2014 6x75cl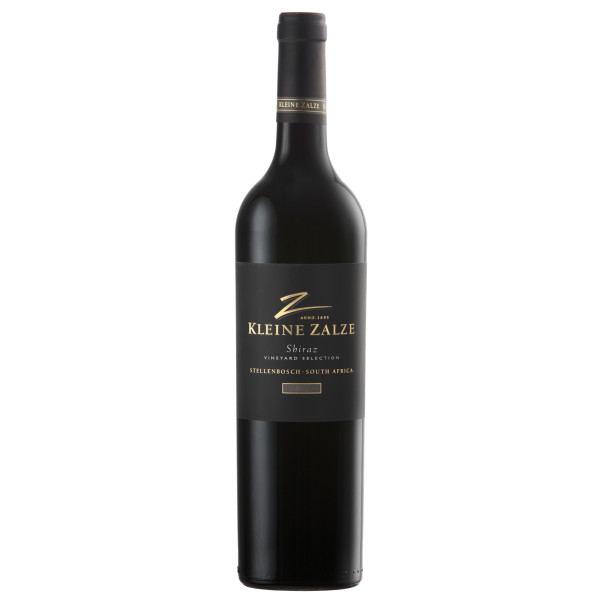 Kleine Zalze's Vineyard Selection Shiraz is a fantastically pure wine with good fruit definition and wonderful elegance.
Kleine Zalze's Vineyard Selection includes wines crafted from superior grapes grown on premium-quality vineyards. The best oak barrels are used and special attention is given throughout the winemaking process. This limited range provides wines with flavour, complexity, structure and cellaring potential. The grapes were harvested from two different blocks in Stellenbosch and a long ripening period ensured the development of concentrated and pure Shiraz fruit flavours. All grapes went through a rigorous hand berry selection and parcels were vinified separately to ensure that the different fruit characteristics come through in the glass. The wine was matured for two years in French oak.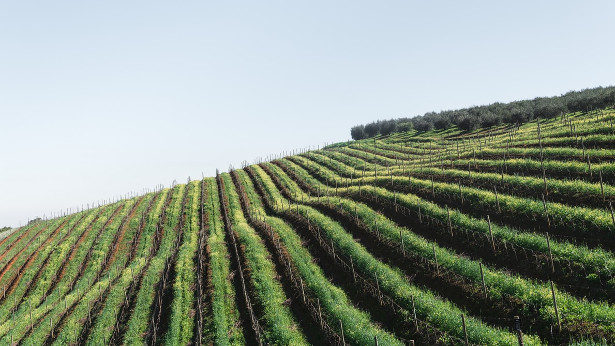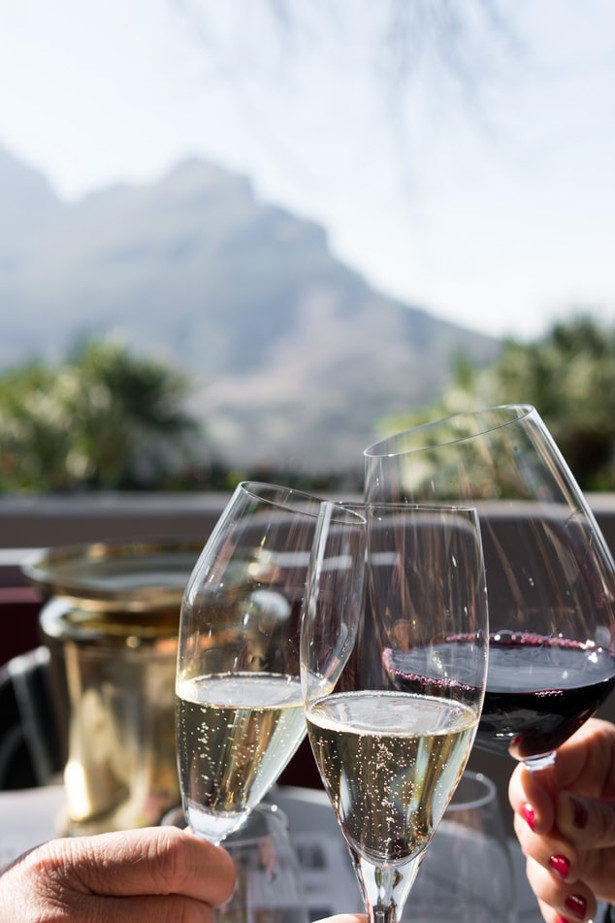 The Showstoppers' Christmas Kids Show 2019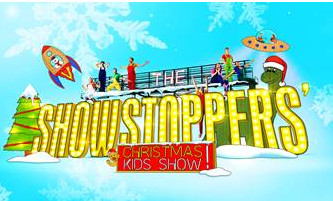 From The 2016 Olivier Award Winners
At The Paradiso Speigeltent in Leicester Square
23rd November – 1st December 2019
The only Christmas show where the kids are in charge!
The Showstoppers (Best Entertainment and Family Show Olivier Award winners 2016) are thrilled to be returning to London's West End this November and December, to make all your kids' Christmas story wishes come true! The Showstoppers' Christmas Kids Show! can be found in The Paradiso Speigeltent as part of 'Christmas in Leicester Square' from 23rd November – 1st December 2019.
Tickets are on sale now.
Join us in The Showstoppers' Christmas grotto where our clever Improv Elves are ready and waiting to take kids' ideas and suggestions and transform them on the spot into hilarious, magical, musical adventures.
Spiderman meets Harry Potter at the North Pole? It's gonna happen! Peppa Pig joins Father Christmas on his sleigh? No problem! Dora The Explorer goes to outer space with Captain Marvel and creates magical Christmas carols on the moon? Just shout it out and The Showstoppers will bring it all to life in front of your eyes!
Kids (and only kids!) are in charge in the grotto, and they get to decide everything, from who our heroes are to what happens next. They can even join in!
A completely different performance each and every time, The Showstoppers' Christmas Kids Show! Really is the only family show you'll need this festive season!
BACKGROUND
No two shows are ever the same as The Showstoppers take audience suggestions and spin a brand-new comedy musical out of thin air each and every time; stories, characters, melodies, lyrics, dance numbers, harmonies and all – with hilarious results. If you thought improv looked hard, try doing it in time (and in tune) to music! And then try doing it in front of an audience full of kids…
Having grown since 2008 to become the UK's most acclaimed and in-demand musical improvisers, The Showstoppers have become a must-see staple of the Edinburgh Festival Fringe. In the Autumn of 2015 Showstopper! The Improvised Musical became the first long form improv show to have a full run in the West End (at the Apollo Theatre), and in April 2016, the first improv show to be nominated, and subsequently win, an Olivier Award (Best Entertainment & Family Show). With a BBC Radio 4 series also to their name, The Showstoppers have taken their ingenious blend of comedy, musical theatre and spontaneity around the globe, picking up numerous accolades and awards including the Chortle Comedy Award for Best Improv, Character or Sketch, The Times Best of the Fringe, Mervyn Stutter's Spirit Of The Fringe Award and nominations for Chortle Best Music Or Variety Act, MTM Best Production Award and MTM Judges' Discretionary Award.
THE CAST
The rotating cast features some of the brightest minds in the world of comedy and musical theatre. The Showstoppers' Christmas Kids Show! Rotating company will include Showstopper regulars – Jonathan Ainscough, Justin Brett, Matthew Cavendish, Pippa Evans, Susan Harrison, Ali James, Philip Pellew, Andrew Pugsley, Heather Urquhart, Joshua Jackson, Lauren Shearing, Lucy Trodd and Duncan Walsh Atkins (MD).
Website: www.theshowstoppers.org Twitter: @TheShowstoppers Instagram: @ShowstopperMusical
Fishbrain (www.fishbrain.com) is the world's most popular mobile app and social network for people who love the outdoors and enjoy fishing, with 9 million users globally. Whether you're a beginner or a pro, Fishbrain provides every outdoorsman with the tools necessary to planning the perfect fishing trip by recommending locations, connecting you with other anglers and much more.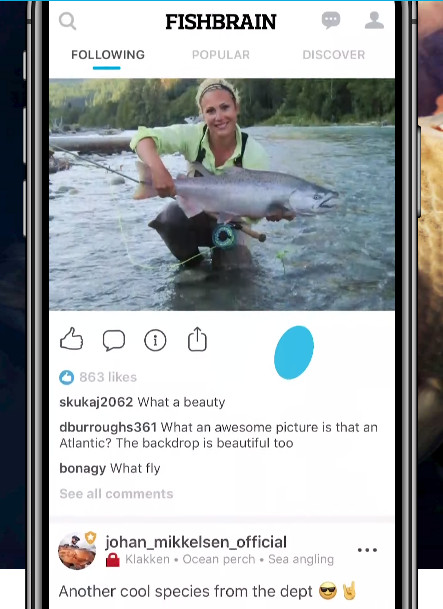 Fishbrain's accessibility and information makes it a brilliant gift for both seasoned anglers and beginners alike. Fishbrain's features include AI-powered species recognition and a newly launched Fishbrain Shop, which allows users to search for fishing gear either by category (rods, bait, reels, etc) or by specific brands' profile pages, with leading brands including Mustad, Aftco, Favorite Fishing, and more. It's a perfect platform for those of all generations to share their fishing experiences, log their catches to see who had the best catch and bond over a positive fishing experience, even if they are miles apart.
Fishbrain Premium includes Fishbrain BiteTime, an advanced fishing forecast, designed to help you know exactly when and where is the best time to catch a specific species of fish, as well as the integrated C-MAP Genesis Social Map, providing crowdsourced depth contour data, enabling users to locate densely populated fishing areas that are not found on other maps.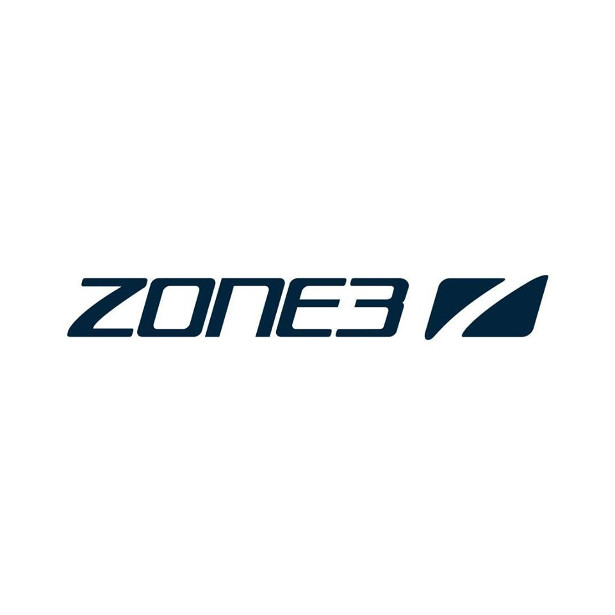 Compression & Fitness Range Now Available from the UK's leading triathlon brand – developed in Britain, raced worldwide.
FACEBOOK | TWITTER | INSTAGRAM | YOUTUBE
The Airhook.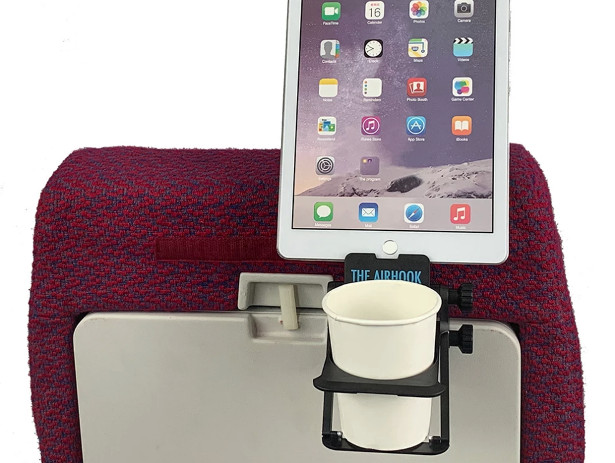 The Airhook 2.0 is an in-flight and in-vehicle travel device that supports any tablet or cell phone plus a beverage, hands-free, on an in-flight tray table, vehicle headrest, or luggage handlebars. No tray table = more seat comfort 🙂 The Airhook 2.0 can now be used in first class, exit rows, and standalone on any flat surface like a typical device holder too. Plus, with the addition ofThe Crossbar, The Airhook 2.0 now attaches to a vehicle's headrest or luggage handlebars!
www.theairhook.com
SPONTUNEOUS—THE SONG GAME IS THE GIFT OF MUSIC THAT PROMISES A HAPPY HOLIDAY AND BEYOND
For Past Two Holiday Seasons, SPONTUNEOUS—THE SONG GAME
Listed as #1 Best Selling Board Game on Amazon
NASHVILLE, TN (October 2019) Spontuneous – The Song Game is the gift of music that promises a happy holiday and beyond. Spontuneous – The Song Game is an old fashioned, tabletop board game, with no electronics. It's a perfect game for all ages and crosses all genres of music. For the past two Holiday seasons, Spontuneous has been the #1 Best Seller on Amazon for board games with over 1,800 4.5-star reviews.
Created by Nashville-based entrepreneur, Rob Ridgeway,Spontuneous makes a board game out of that crazy occurrence where hearing a particular word spontaneously causes a song to pop into your head. Ridgeway states that "Spontuneous opens up great conversations and connects people through the music they sing and the memories they share. Laughter is 100% guaranteed."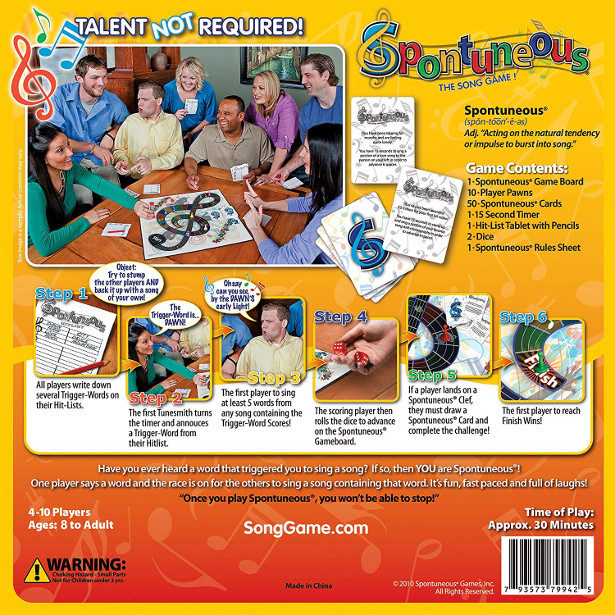 Research has proven that music impacts us in many ways. Using advanced technology, scientists have discovered music can inspire strong feelings and bind us together. Playing Spontuneous will not only create wonderful memories but also trigger pleasant past memories associate with music.
The broader the tastes the better the fun! Spontuneous's tag line is, Sing it or Shout it…Talent NOT Required. So even if you can't carry a tune in a bucket, this game is still for you!
HOW TO PLAY: The objective ofSpontuneous is to stump your opponents from being able to sing a song containing the trigger-word you've chosen. The players race to be the first to sing a 5-word portion of a song containing that word. The first player to begin singing rolls the dice to advance on the game board. If everyone is stumped, the player who announced the word must be able to back it up with a song of their own otherwise they are penalized. The first player to reach the finish line and complete theSpontuneous Challenge wins!
Great for All Ages, 8 and Up
Multiple Award-Winning Game
Crosses All Genres of Music
10 Players or Teams
Length of Play: 30-45 minutes
Talent NOT Required
About Rob Ridgeway
Celebrating 10 years,Spontuneous—The Game has come a long way since Rob Ridgeway invented it in 2009. From handselling his products at his first mall kiosk in Billings, Montana to pedicabbing the streets of Austin, Texas to make ends meet, Ridgeway has hustled to keep his dream alive. He's overcome near-bankruptcy, a brain tumor, medical debt, inventory stranded by a 2014 Port of L.A.strike, and the pessimism of naysayers forSpontuneous to become the bestselling game on Amazon. In 2018, Ridgeway relocatedSpontuneous operations to Nashville, TN AKA Music City USA.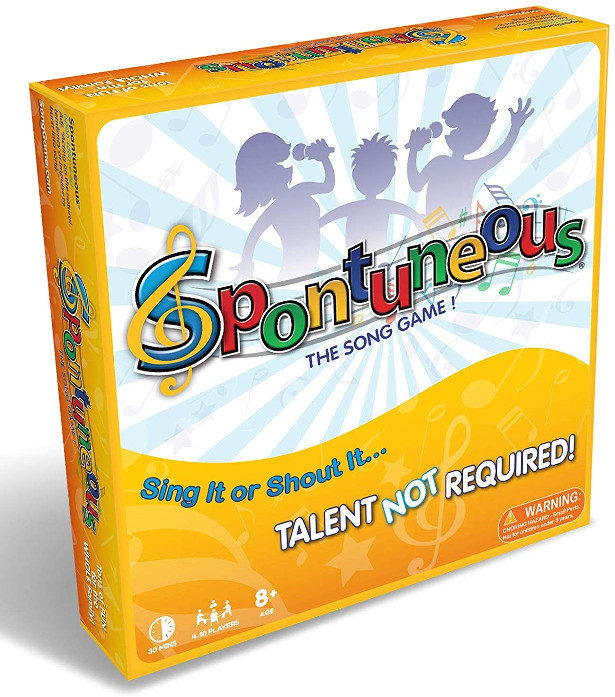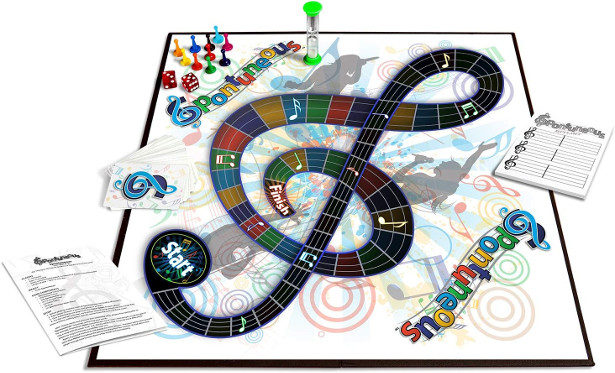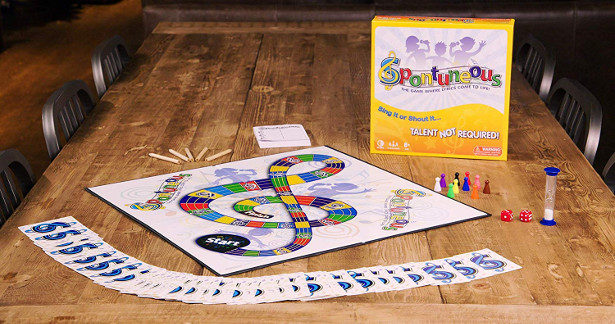 Add Zest to Holiday Gift Gifting with
Old Arthur's Award-Winning Barbecue Sauce Gift Pack
What do you give to the grill master, meat lover, or soul food aficionado who has everything? Something new, unique and delicious: the Old Arthur's barbecue sauce and dry rub gift pack. This heirloom collection of flavorful seasonings—passed down through five generations—boasts a history as rich as their flavor!
The gift pack includes their entire Legacy line of two 20 oz. bottles of barbecue sauce—one Mild, one Spicy—plus a selection of six unique dry rubs, variously designed to complement beef, pork, poultry and veggies.
Recipients will enjoy their intriguing names (like "Gold Dust" and "Righteous Poultry") and unconventional ingredients (like bourbon and Kona coffee)—plus the fact that the sauces are among the lowest in sugar content.
The savory recipes are the creation of Arthur Watts, an emancipated slave whose photo adorns the label. Born in 1837, his job from childhood was cooking his master's meals over an open pit. Upon gaining his freedom in 1863, he took his recipes—his only possessions of value—and parlayed them into a business, becoming a highly-regarded pit master catering social functions throughout central Illinois.
Although Arthur never learned to read or write, his family lovingly handed the recipes down, only recently making them commercially available. The original barbecue sauce won first prize in Peapod's 2016 "Next Best" Gourmet Food Product contest.
The gift pack is sold for $45 on OldArthurs.com, where other gift sets and individual barbecue sauces and dry rubs are also available.
"We've stayed true to Old Arthur's original recipes," says Eudell Watts IV, Old Arthur's great-great-grandson. "And if you're wondering why we call him Old Arthur, it's because he lived until 108!"

Bel Essence has added gift boxes for 2019!!! >>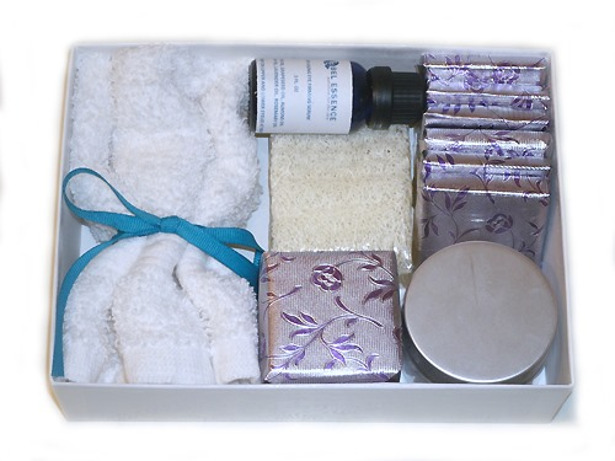 FACEBOOK | TWITTER | INSTAGRAM
Bel Essence captures nature in its purest form to give your skin the nutrition it needs to look and feel its best.
Bel Essence (www.belessence.com), a skin care company making highly effective skin care products from natural and organic ingredients. Bel Essence is an eco-conscious company. Bel Essence creates its products based on a simple principle – nutrition for the skin. Our skin is our largest organ, and what we put on our skin can affect our entire body, so if we use products that give our skin the vitamins, minerals and omega 3 and 6 fatty acids it needs, we will have naturally healthy skin that is firm and even toned, and does not easily show the effects of aging. Plant oils such as Argan, Hemp, Rice Bran, Avocado and others are rich in the vitamins, omega 3s, fatty acids and other nutrients important for healthy skin, hair and yes, a healthy body. These oils have been known for centuries for their health, healing and restoring properties, giving your skin what it needs to regenerate and rejuvenate itself to its best.
Bel Essence combines plant oils, all researched for their nutritional properties and combined to deliver the best nutrition to skin, and give our bodies topical nutrition. The products are built from these oils, not a base of filler ingredients with oils sprinkled in. This is why the products enjoy 4+ star reviews – they are natural and organic, cruelty free certified, made in the US, paraben and sulfate free, and very effective in repairing and rejuvenating skin.
Bel Essence has added gift boxes for 2019!!!
Bel Essence Gift Box: Hemp Oil Soap and Pocket Washcloth – Deep Cleansing, Skin Hydrating, Anti Aging for Healthy, Youthful Skin
$28.00
See more and buy at :- belessence.com/soap-gift-boxes/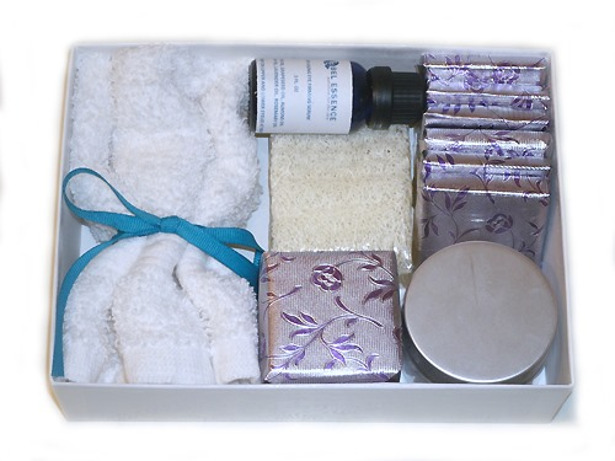 Bel Essence Gift Box: Hemp Oil Soap and Pocket Washcloth, with Anti Wrinkle Cream and Eye Serum Mini – Deep Cleansing, Skin Hydrating, Anti Aging for Healthy, Youthful Skin
$55.00
See more and buy at :- belessence.com/soap-gift-boxes/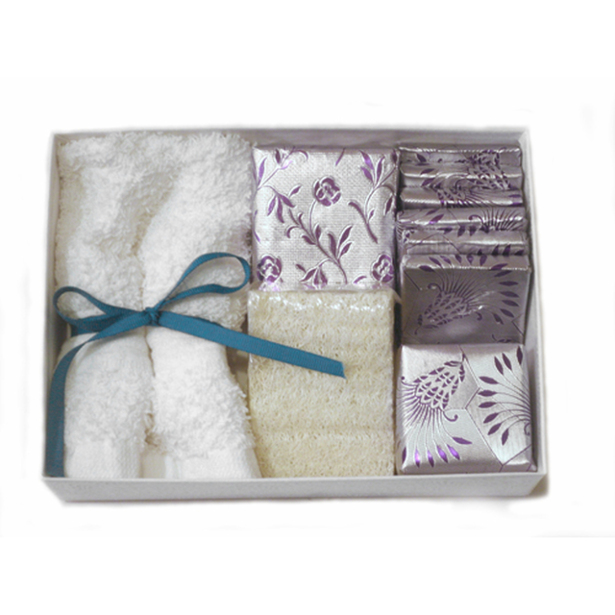 Deep Cleansing and Moisturinzing Hemp Seed Oil Soap with Natural Loofah Layer (4 bars)
$16.50
See more and buy at :- belessence.com/soap-gift-boxes/
www.belessence.com

Getting ready for Christmas? Try out these unique shirts by Manchester based Blake Mill (www.blakemill.co.uk). High Quality Men's Shirts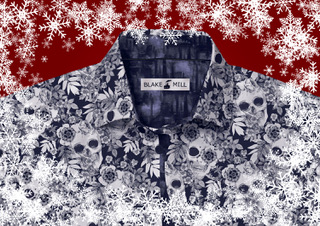 FACEBOOK | TWITTER | INSTAGRAM
Blake Mill (www.blakemill.co.uk) designed shirts. The ethically made shirts for men are available online in an array of themes and colours suitable for fun and business and are the perfect gift choice for men with a passion for unique, high quality shirts.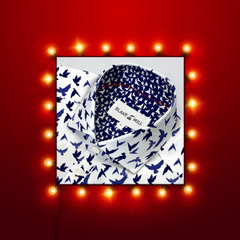 Collars, buttons, stitching, seams and prints are the core components of each garment and each shirt is packed in plastic free packaging. Designs include the Burn Baby Burn shirt that marks the 50th Anniversary of Apollo 11's launch to the moon. The NASA computer programme for Apollo's launch has been translated into binary code and embedded into the design of the shirt. Other themes include: Skulls' N Roses, Circuit Board, Brainwave, Show Me the Money and Radioactive Paisley, to name a few. Priced at £99.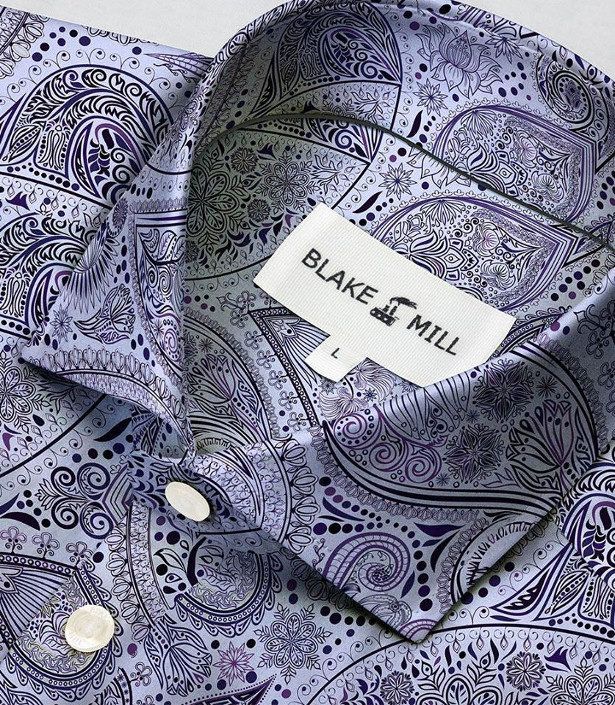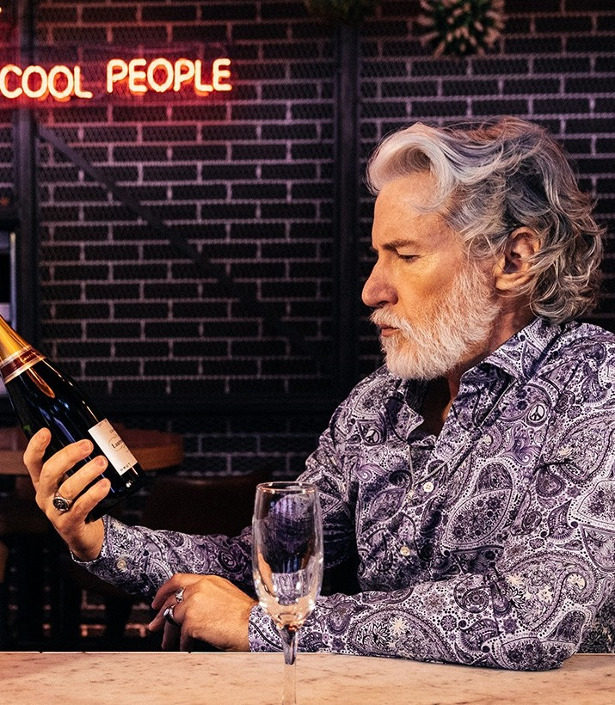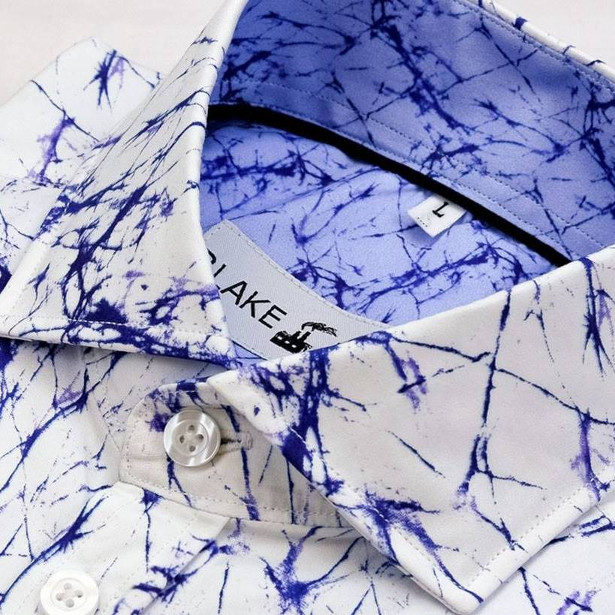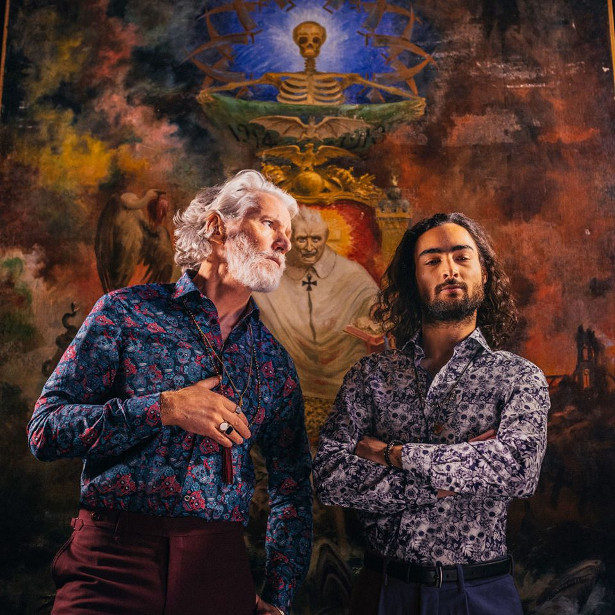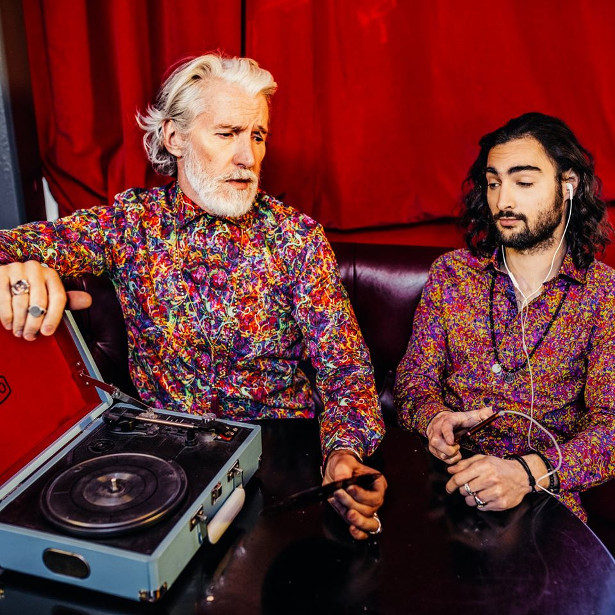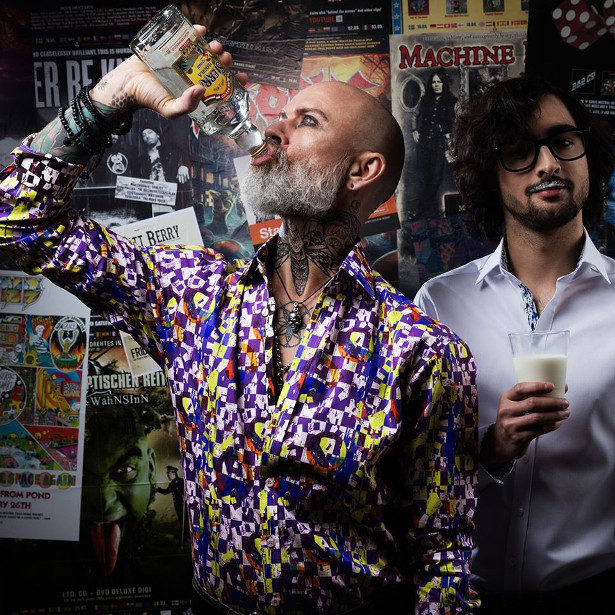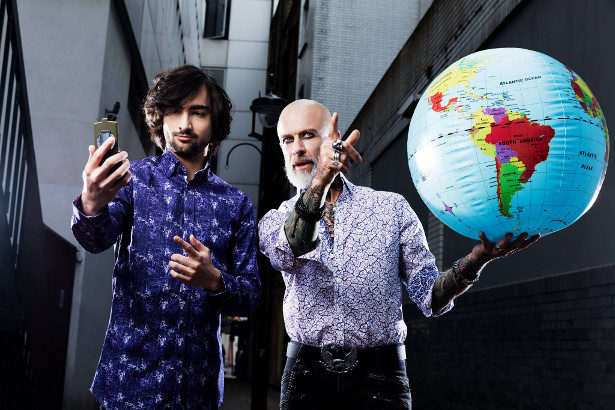 Such A wonderful Gift! Free Your Tea Personalized Tea Subscription! Paid monthly or prepaid 3,6,12 months, all between $16 and $20 per month! >>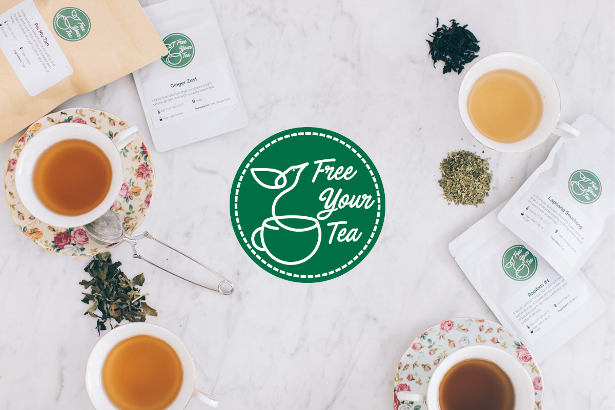 INSTAGRAM | FACEBOOK | YOUTUBE
"I believe everyone has a favorite tea, most people just haven't met it yet. Using the data from our subscribers' rating of different teas we know for example that most people who like our Russian Caravan tea also like our Nilgiri Winter Frost Black tea." Knud Berthelsen, Founder and Managing Member.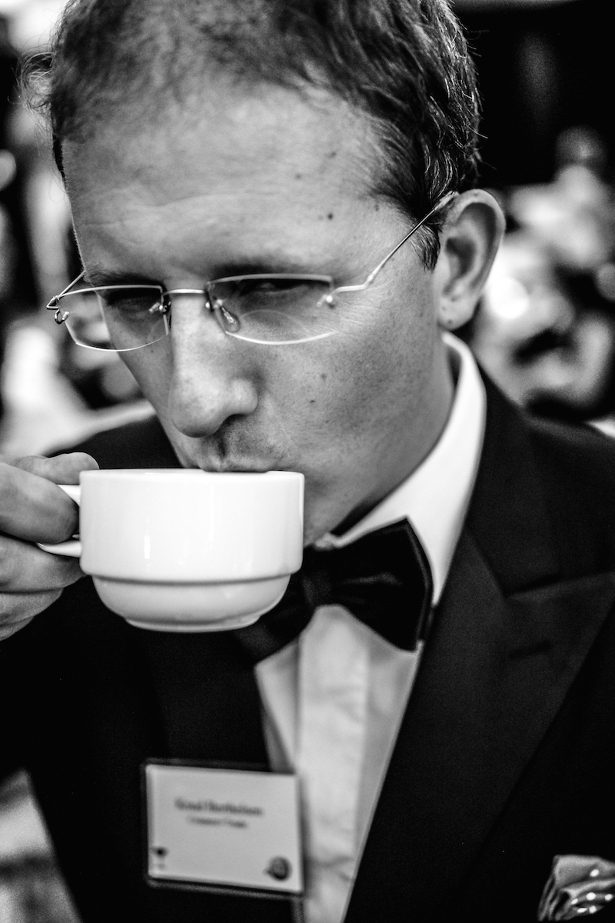 Free Your Tea is a personalized tea subscription that discovers and delivers teas tailored to taste! They have subscriptions with and without caffeine, paid monthly or prepaid 3,6,12 months, all between $16 and $20 per month!
They use their proprietary data on subscriber tea preferences and ratings to tailor teas to taste and help their subscribers discover new favorite teas.
Their personalized tea subscriptions are very popular gifts for tea lovers and others who like high quality food and beverages and/or health and wellness.
People love giving their tea subscriptions because
They know the recipient likes tea, but not which teas
They want the recipient to remember them with every delivery and cup of tea
They like being able to give now and pay monthly, or save when prepaying
They like scheduling the gift early and be done with it or do it last minute and say the tea ships when the recipient has shared their tea preferences with us (optional)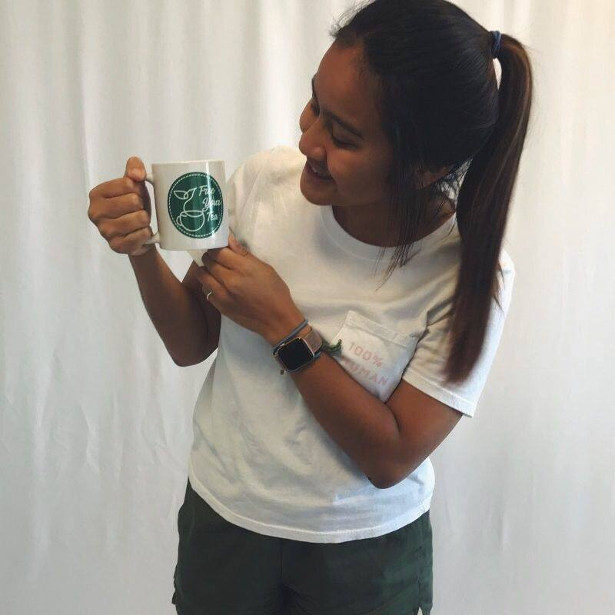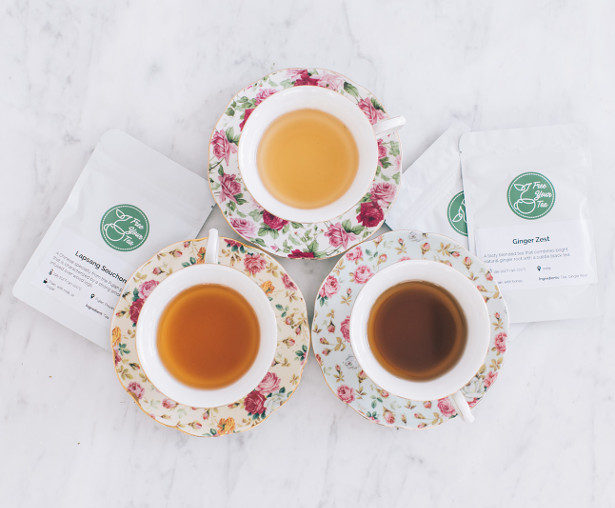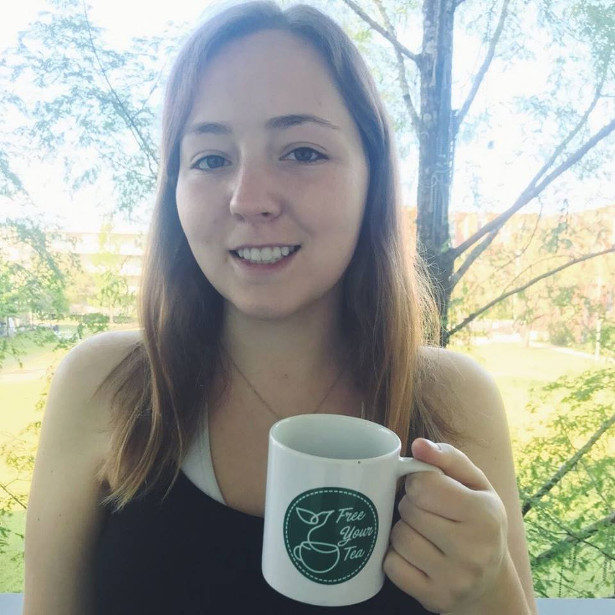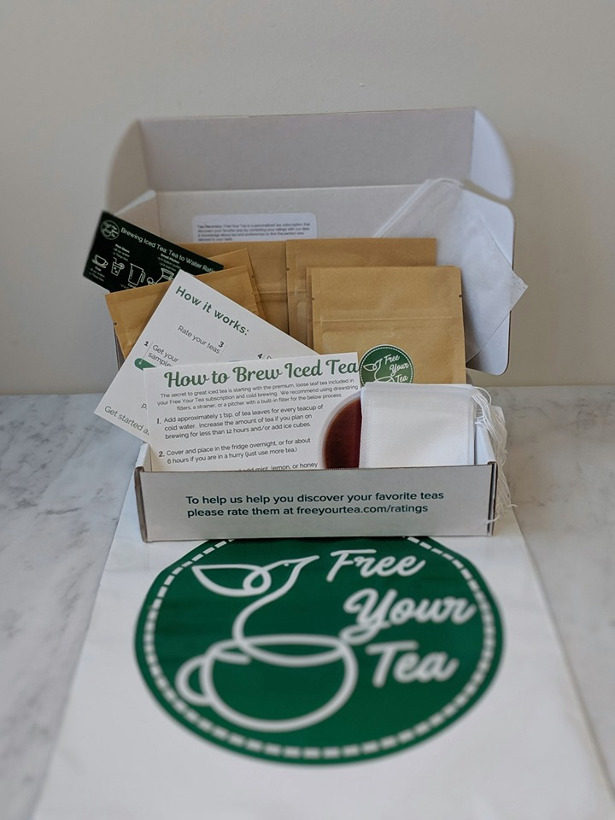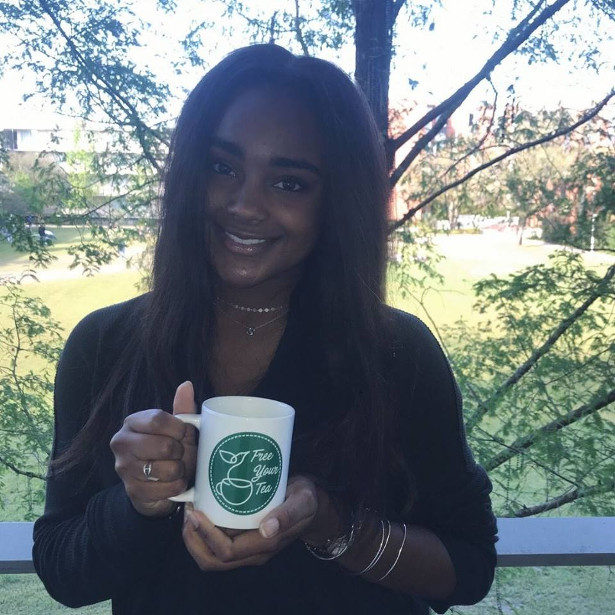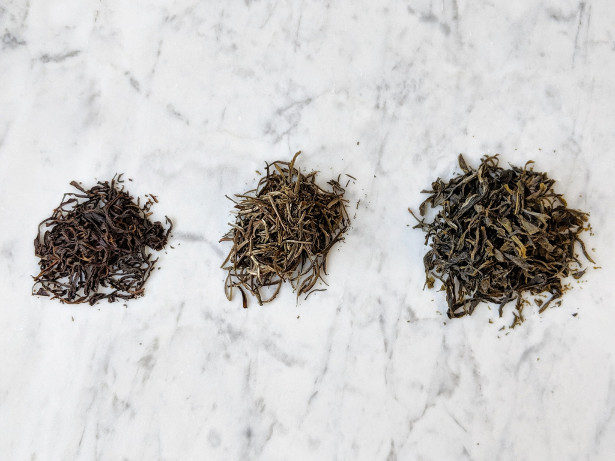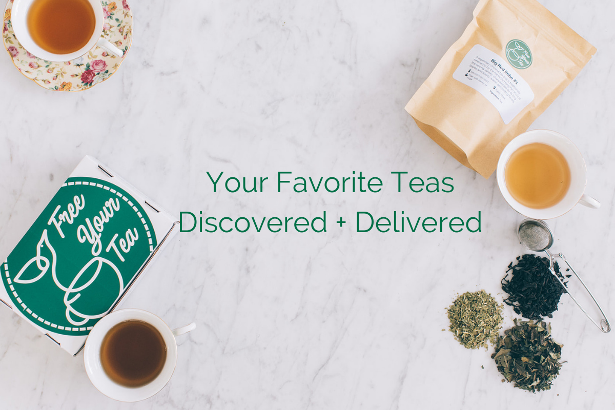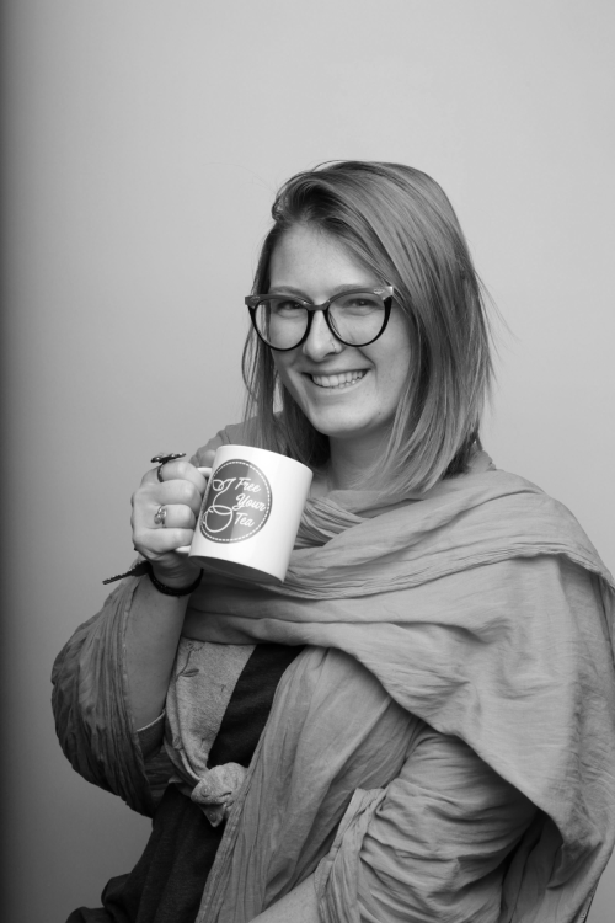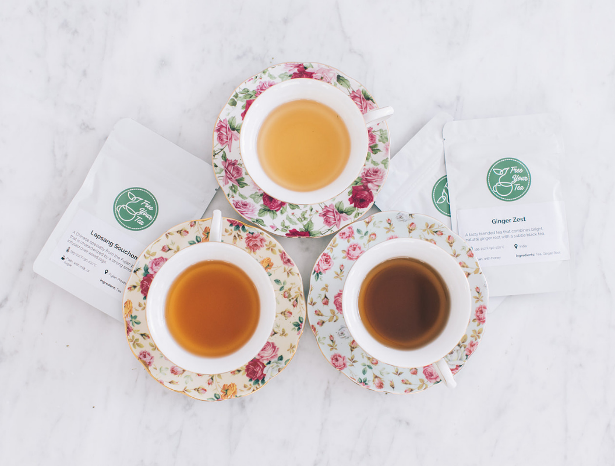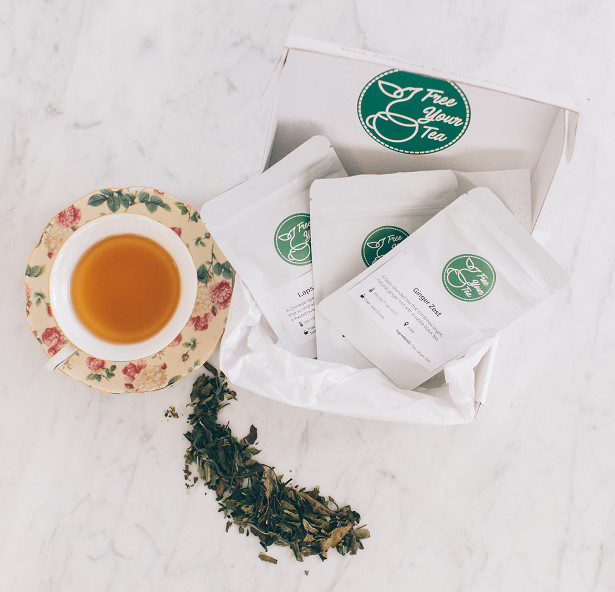 Here's the perfect gift for the busy athlete who doesn't have time, energy or interest in cooking but wants to eat healthy and tasty. Healthy Meals Supreme.
"The meals come so Well Packed and are lovely. With two boys of my own who are doing sports, and as a busy person myself looking after my health and fitness, the convenience of Healthy Meals Supreme is so helpful given our busy lifestyles! Especially as the meals are so delicious and well made! Very Best Wishes. Eileen Hannaford Mcginley (The Kevin Hannaford Foundation).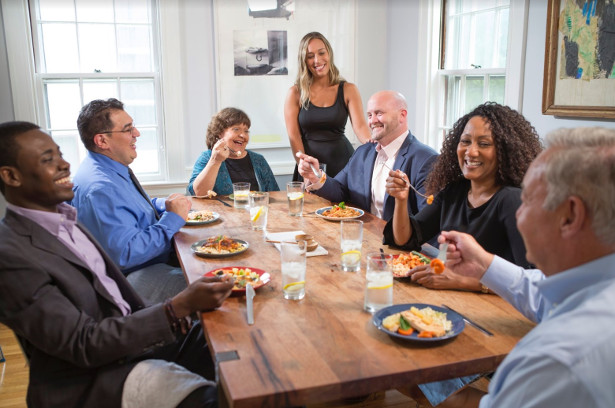 TWITTER | FACEBOOK | INSTAGRAM | YOUTUBE | LINKEDIN
Healthy Meals Supreme, www.healthymealssupreme.com – DELICIOUS, freshly cooked, 'culinary medicine inspired', ready-to-eat, home delivered meals and desserts.
They do the shopping, measuring, nutritional calculating and cooking. You heat, eat and enjoy! It's that easy. And, guess what! All the packaging is 'green' and recyclable.
There are KETO, low cal Low Carb (Fitness) and low cal Culinary Medicine meals and desserts.
The meat is grass-fed and the fish is wild-caught.
All meals are high protein, low carb, fiber rich, gluten free and no sugar added.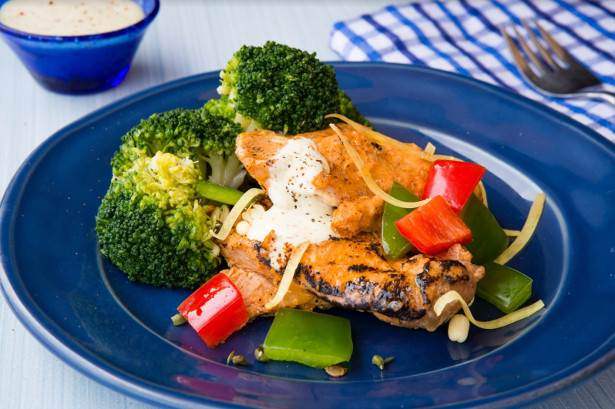 You can view the menu and order for the current week without a subscription.
The price is right too: $5/breakfast and $8/lunch or dinner.
And, yes there are gift certificates: https://healthymealssupreme.com/product/gift-certificate/
Also check out the dynamic, real time nutritional calculator on the top right of each page which lists and summarizes the total nutritional values of your order for the week. You know exactly what you are eating, every step of the way, without effort.
Orders received by Fridays at 6pm ET are delivered freshly cooked the following Thursday. Healthy Meals Supreme currently delivers to 14 states in the Northeast and Mid-Atlantic regions of the United States.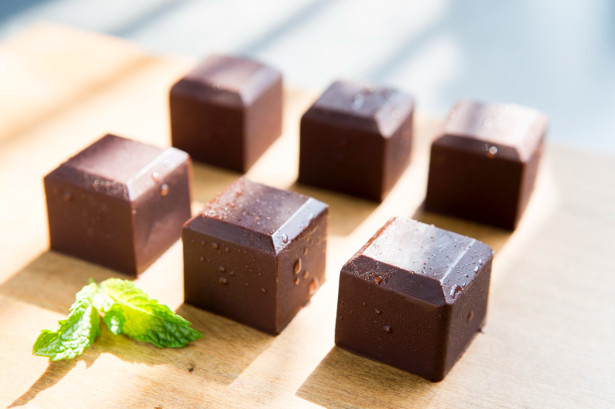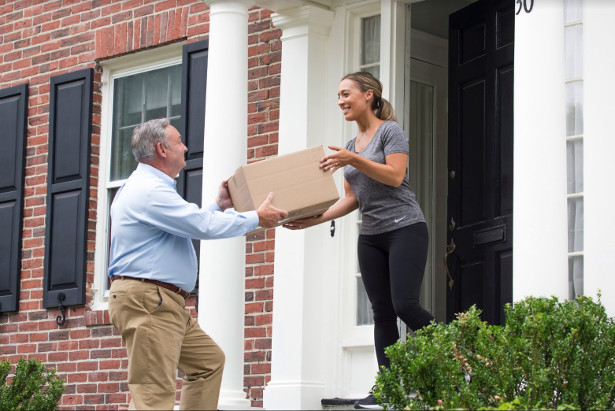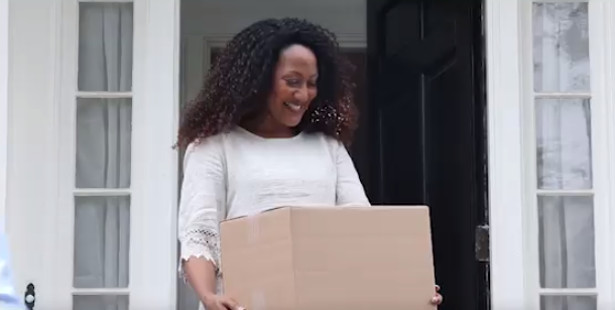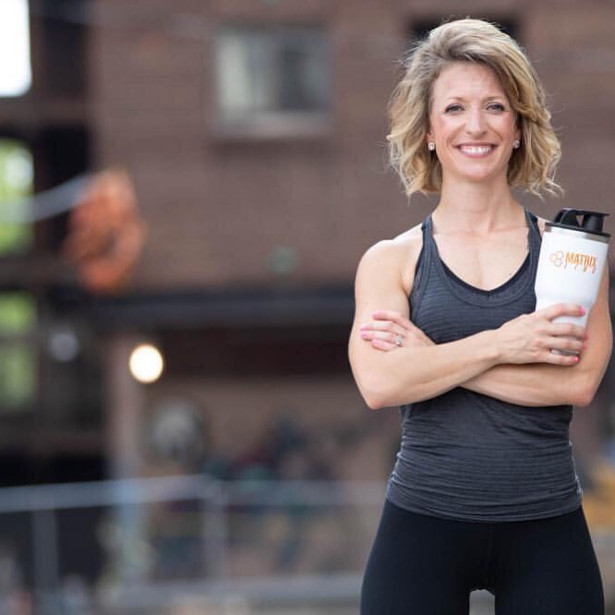 Conquer your workout or explore the great outdoors with the Matrix Lid. The rubber seal and snapfit cap Spill-Proofs any stainless steel tumbler, while the mixing matrix blends any pre-workout or protein supplement.
Throw it in a gym bag. Hurl it into your hiking backpack. Pitch it into a purse. The Watertight Seal and SnapFit Cap keep your tumbler from leaking in the most jarring of situations.
This is an awesome product that would be a great gift for Rugby fans! In the past few years, there has been an explosion of Yeti-style tumblers bursting onto the market and it seem everybody now has a cupboard full of them. While they are great at insulating your drink, they are not leak proof and can spill everywhere if you knock it over or put it in your sports bag. Matrix Lids recently launched their first product the Matrix Lid, it fully spill-proofs your tumblers and allows you to mix supplements like protein powders. Check them out at matrixlids.com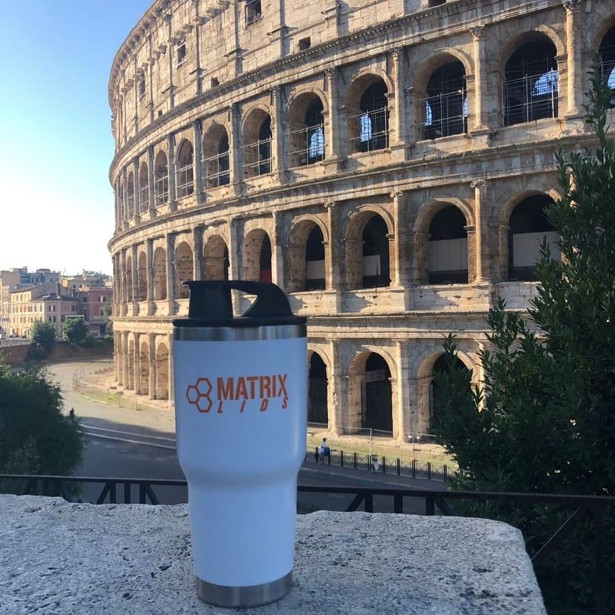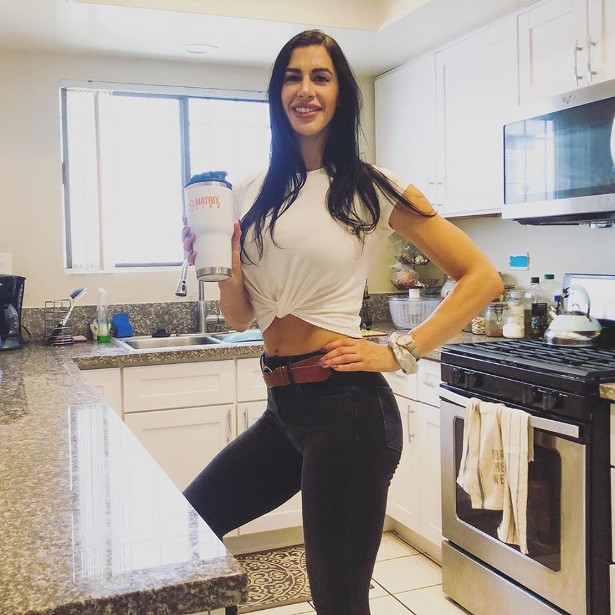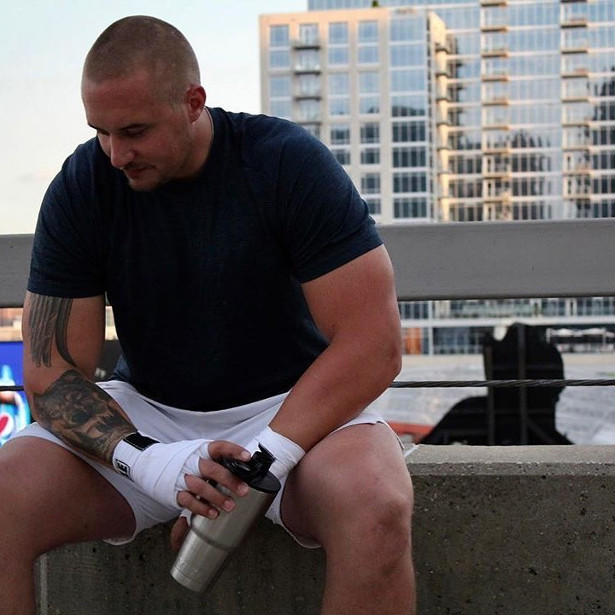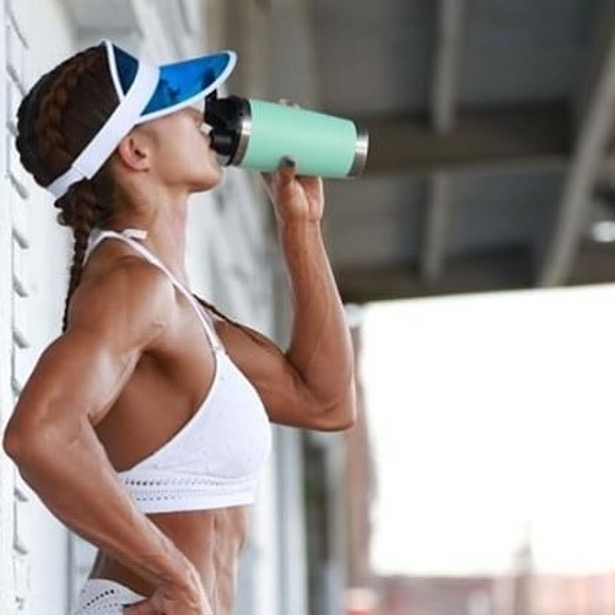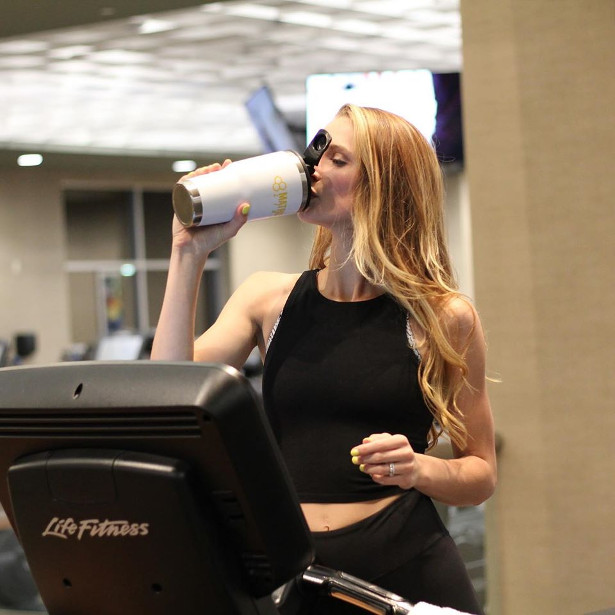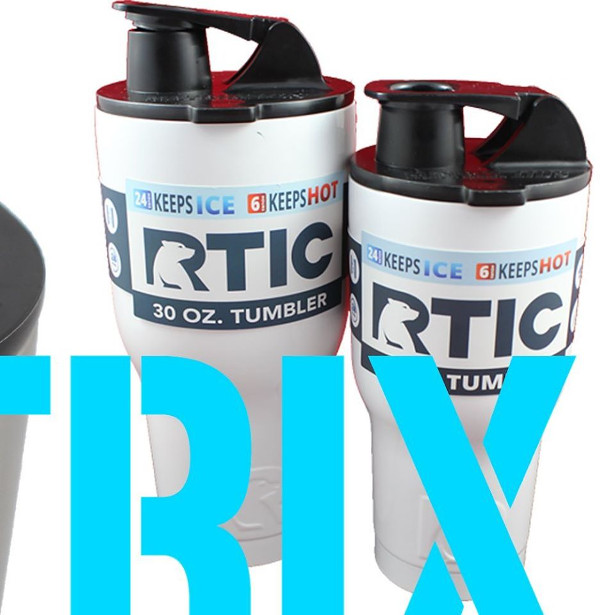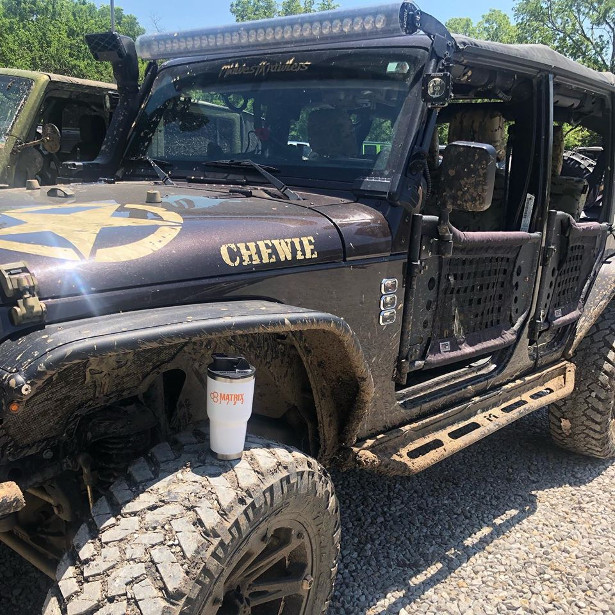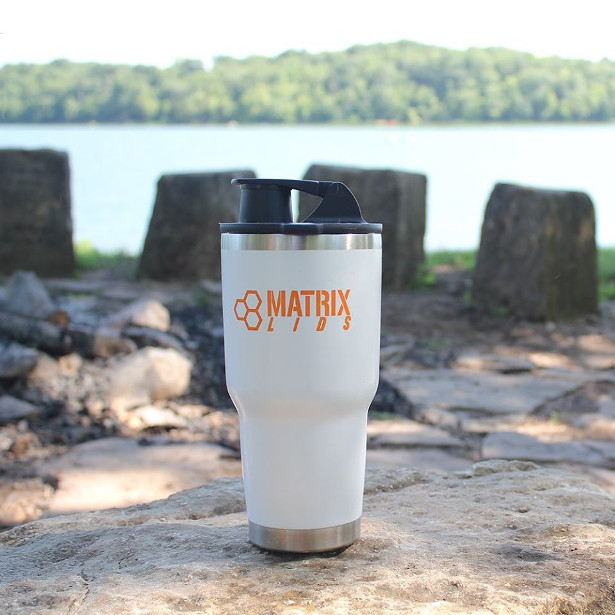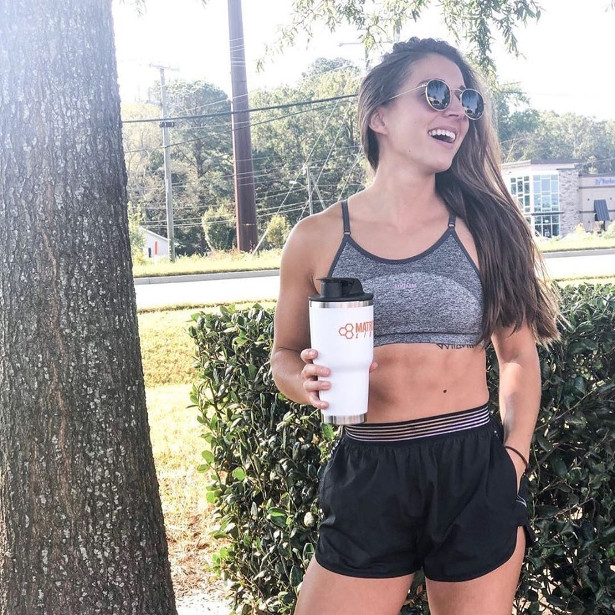 The SpaBuddy Massage Belt has 7 massage programs, 3 intensity levels, a heat mode, and even comes with an auto adaptor so it can be used during road trips. People love this belt; it's feminine and so, so soothing!
avacaremedical.com/spabuddy-massage-belt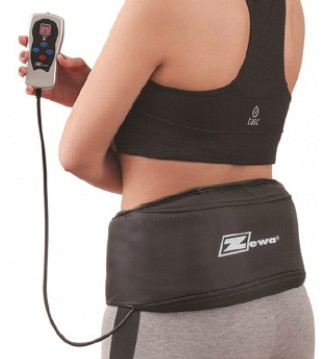 BIG LOViE blankets are over the top puffy, soft and fun blankets that will make anyone feel incredibly special.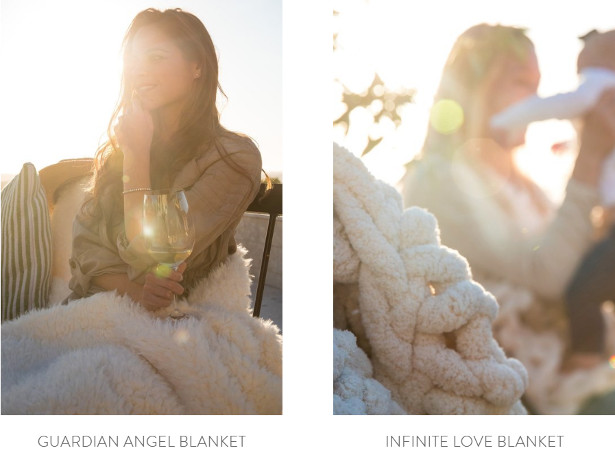 "A blanket inherently has a special way to bring comfort, but when we infuse a mission and meaning, it takes it to a new level. Creating that really excites us and is a big reason why we have so much passion for building BIG LOViE."
BIG LOViE blankets are the gift that get a wow and a squeal!
Collections include:
• Guardian Angel Collection
• Infinite Love Collection
• And Dream Collection (available November 25)
We also feature totally unique LoveSnaps which are gorgeous Ultrasuede snap on labels that can customize Infinite Love Blankets.
There are messages like:
• Be yourself today, you look gorgeous like that.
• Inhale Faith, Exhale Fear.
• Play the music your soul came here to play.
Sold a www.biglovie.com and Amazon.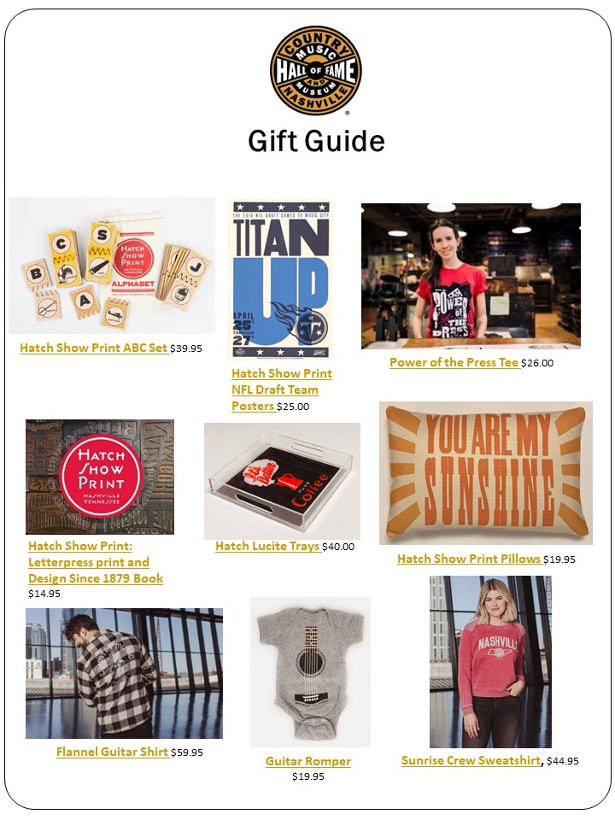 The CEO Kid is a new online course focused on teaching entrepreneurship to kids and teens!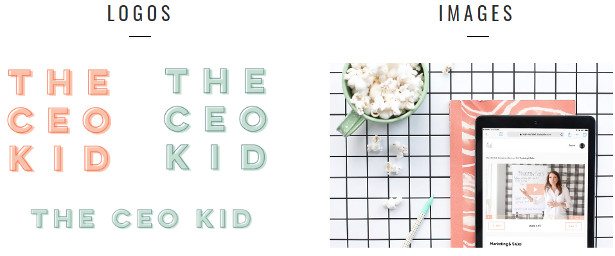 Kids receive their CEO Kid box, and with that, they are ready to login to their online portal. They'll have lifetime access to short videos that walk them through each part of the business development process, from their big idea and target customers to profit margins and marketing. And our favorite thing? We encourage kids to try multiple businesses because we know that each new business idea they try, is a mini success insurance policy for their future.
theceokid.com

A Gift Idea that no Sporty person should be without… CBD gummies!
From www.biofit360.com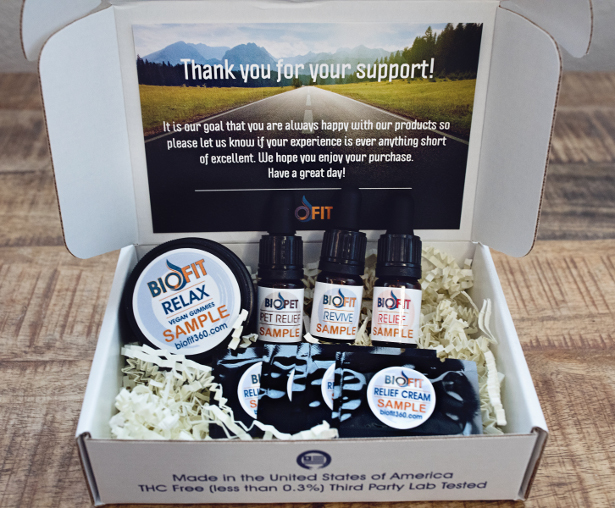 FACEBOOK | TWITTER | INSTAGRAM
What athlete doesn't suffer from the occasional bumps, bruises, aches and pains? The BioFit 360 CBD Sample Pack comes in a lovely gift box, and allows the gift recipient to try a little of every kind of relief we offer. It's so much more useful than a box of chocolates, legal in all 50 states, and, since our products don't contain THC, they will not get you high.The Sample Pack comes with a our delicious vegan gummies, that contain 30mg of CBD each, a particularly high dosage, meant to control pain and anxiety, and help you focus and "dial down the noise" during competition, and aid in your relaxation afterwards. It also contains four sample-sized bottles of our tinctures, designed to help sleep, revive you when you're weary, control inflammation when you're in pain, and reduce anxiety. There's also a tincture for pets that does the same thing for them. And, perhaps best of all, it comes with a sample of our amazing topical cream — rub it on for instant relief from pain and the inflammation that causes it. Athletes, and the rest of us, swear by this.Check out the Sample Pack here: www.biofit360.com/product/new-sample-pak-6-gummies-05ml-relief-tincture-05ml-revive-tincture-05ml-biopet-tincture-and-4-packets-relief-cream/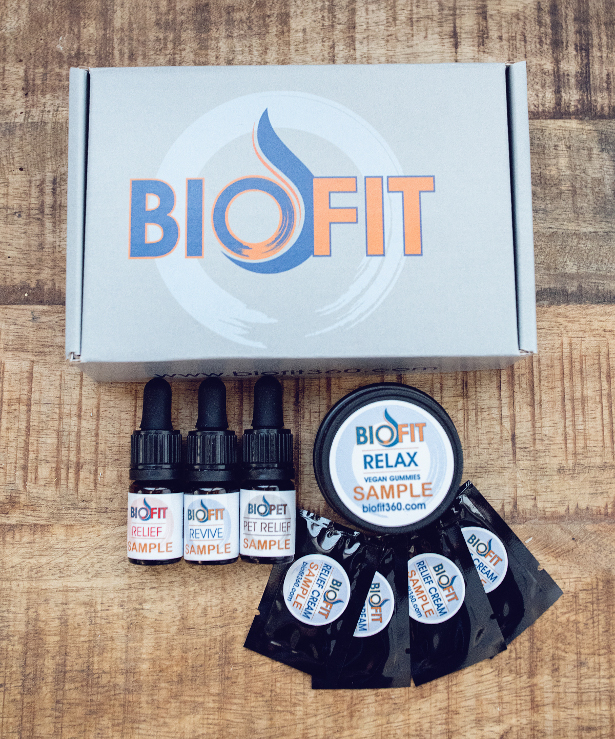 AXE® Apollo On-the-Go Deodorant Wipes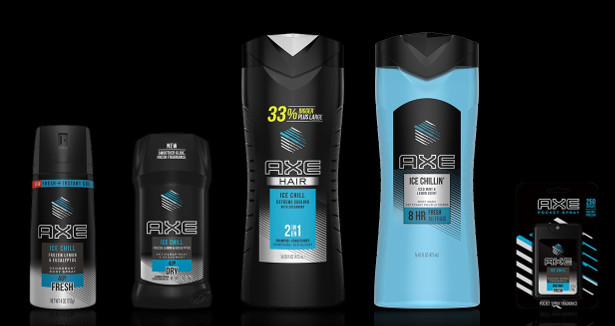 · AXE Apollo On-the-Go Deodorant Wipes help wipe away odor for a refreshed feeling anytime, anywhere. Features our classic, sophisticated Apollo scent with crisp notes of green fruits, sandalwood, and sage to keep you smelling great. Drop these portable and resealable packets into your backpack, gym bag, or suitcase and use them on-the-go.​
AXE® Ice Chill ​
​ C21C753E
· AXE reminds guys that they're hotter when they're chill. The line is available in body spray, antiperspirant deodorant stick, body wash, 2-in-1 shampoo & conditioner, and pocket spray.​
· Body Spray and Antiperspirant Stick helps guys stay chill with a cool fragrance blend of frozen lemon and eucalyptus. ​
· Body Wash instantly cools the body with its iced mint and lemon fragrance, keeping guys chill and fresh for up to 8 hours. ​
· 2-in-1 Shampoo + Conditioner is infused with the cool fragrance of spearmint to provide extreme cooling to help guys stay chill. ​
· Pocket Spray helps guys get instant fresh while on-the-go, making sure they are ready to take on the day no matter when or where. ​
AXE® Fresco ​
Wrist Locker™ – Wrist Wallet from Locker Lifestyle is the perfect and "they definitely don't have" kind of gift!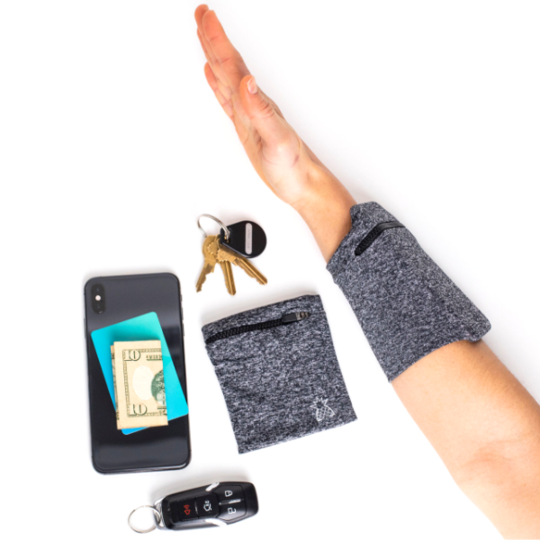 The Wrist Locker is the length of an ID that can also fit cash, keys, an ID, and up to an iPhone 10+. All fabric is machine-washable and dry-wicking so you can workout, travel, and adventure with confidence. Our wrist wallet is unisex and has been used to do everything such as running the Boston Marathon or just simple errands.
What's different about our wrist wallet is that it is the length of an ID but can expand to fit cash, keys, a large phone & more. (We make 2 sizes depending on what/how much you need to fit!). All fabric is machine-washable & dry-wicking. We craft one seam so you can use the entire band to stash your stuff and the semi-auto locking zipper keeps the tab from jangling when you move.
The mission of Locker Lifestyle® is to produce high-quality performance wear and dry-wicking athleisure accessories to provide a safe, fashionable and convenient way for active individuals to store their valuables. Our products serve as "wearable lockers" to securely stash necessities (such as cash, keys, an ID, phone, lip balm & more)!
Locker Lifestyle® products are a perfect gift because they are unisex, under $25, can be used for any adventure, and are the ideal stocking stuffer.
Check them out www.lockerlifestyle.com
These unique and stunning earrings are made from lightweight carved wood making them perfect for all-day wear.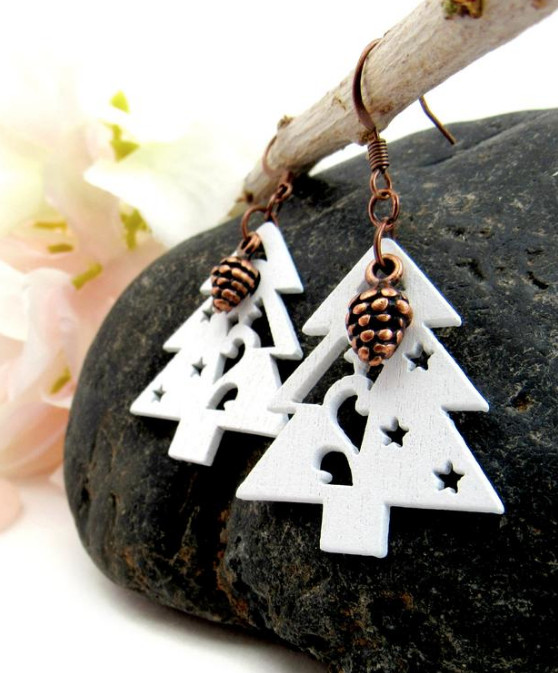 The wood and whitewash paint gives the feeling of a rustic fire and the warmth during the holidays. Hate buying holiday jewelry that can only be worn during the holidays? These earrings can easily fit into your crisp fall outfit, your New Year festivities, the Christmas cheer, and your Holiday fun.The subtle and delicate design gives the feeling of Christmas and the holidays but easily can be worn through all your festivities. Easily can be given to a friend, family member, coworker, or even yourself as a unique gift.
www.etsy.com/listing/726575414/wooden-christmas-tree-earrings-xmas
Brooklyn-based artist AndyBlank.com. All art is handmade in the USA, between $99-$199, free shipping and comes with all hanging bits. Andy offers a wide variety of art (drawing, painting, photography, embossing, etc) and anyone can easily find a piece that appeals to them!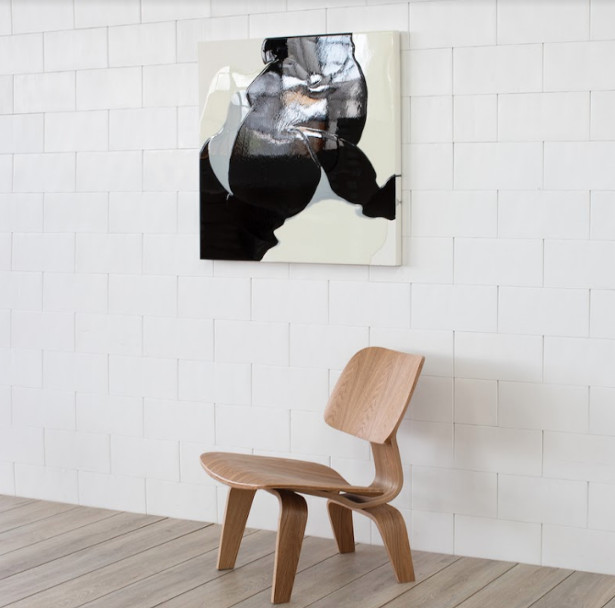 Men's slim fit dress shirts✨ in a variety of colors, patterns, sizes and were recently featured by Huffington Post and Money Magazine.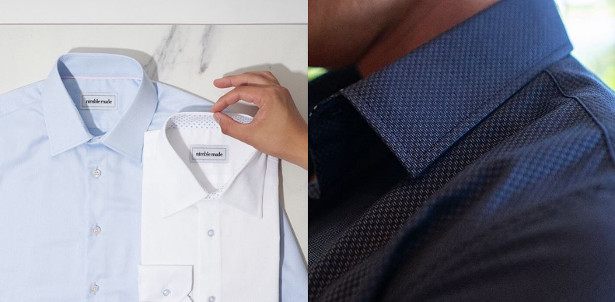 Here is the website: nimble-made.com
Sizes use height & weight measurements for a better slim fit
Shirts have a shorter length, sleeves, trimmed back/shoulders
100% machine washable & easy iron shirts!
Free shipping, exchanges, and returns + complimentary fit advice
Dress shirts are great essentials in a man's wardrobe and great gifts for dads, uncles, nephews, brothers, boyfriends, and friends!
Pitbull Gold Plus by Skull Shaver
Head and face shaver for men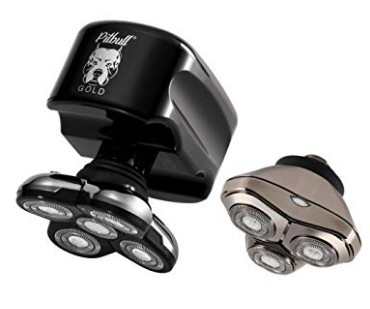 A perfect gift for men and for travellers!
Skull Shaver Pitbull Gold Plus is an innovative head and face shaver for men. The ergonomic and patented handle design gives a perfect fit and easy-grip to your hand and provides you with an intuitive and comfortable shave. This shaver will ensure a mess-free shaving experience due to the in-built vacuum technology, which makes this shaver ideal gift for travellers: it's perfect to shave on the go. You can enjoy 90 minutes of cordless use, as well as in plug and shave mode: shave anywhere and anytime you wish! An absolutely clean and smooth shave is ensured within just a few minutes without any nicks and cuts. The Pitbull Gold Plus comes with 2 types of blades: a 5-head rotary blade perfect for a bald head shaving, and a smaller 3-head blade perfectly designed for face shaving. Pitbull Gold Plus uses IPX5 water-resistant technology and is 100% water-resistant. Thus, you can try both wet and dry shave or even shave in the shower.
These innovative shavers are becoming more and more popular nowadays. Skull Shaver ads were recently featured during the Super Bowl game breaks.
www.skullshaver.eu/eu/pitbull-gold-plus-head-and-face-shaver.html
www.amazon.co.uk/Skull-Shaver-Pitbull-Electric-Charging/dp/B07NVF6M5V/ref=sr_1_2?keywords=skull+shaver+gold+plus&qid=1565706276&s=gateway&sr=8-2-spell
MAKE LIFE A LITTLE BIT SWEETER WITH JAM SHED
– THE SERIOUSLY JAMMY WINE THAT'S GETTING EVERYONE TALKING –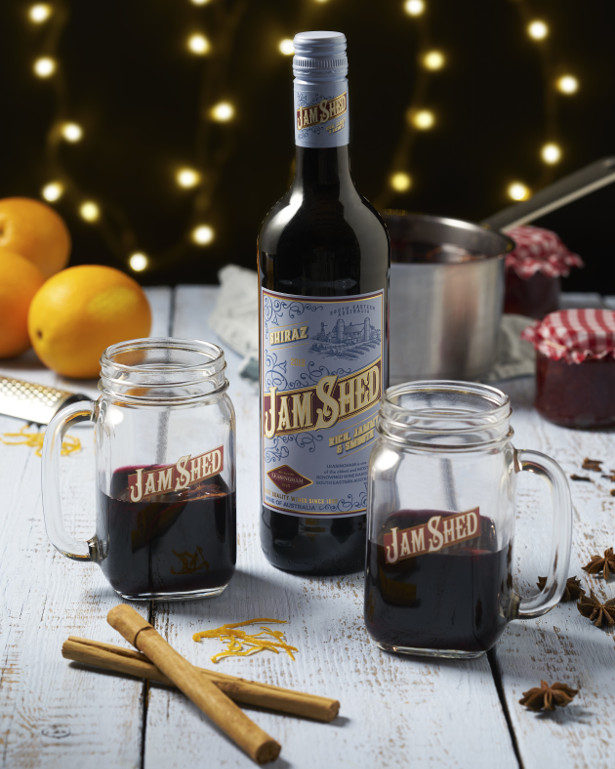 Jammy on the nose, wine on the tongue. Introducing Jam Shed – a deliciously uncomplicated Shiraz, unlike any other. You can't spread it on toast, but it's incredibly jammy, rich and smooth. Perfect for any occasion so enjoy it as you want: cold over ice, warm as mulled wine or as is, Jam shed makes life that bit sweeter.
No matter what the weather throws at us, Jam Shed can be enjoyed come rain or shine. An alternative to crisp whites or rosés, Jam Shed is perfect over ice. The juicy sweetness of the wine means that it holds its body and the berry flavours are enhanced when chilled. Refreshing and on-trend, this smooth serve is guaranteed to get the BBQ or get-together off to a great start. Sit back, take it easy and enjoy a chilled glass or two in the sun. Just don't forget the ice cubes!
Jam Shed also packs a punch when heated and accentuates the hints of vanilla and cinnamon, making it the perfect base for mulled wine. This aromatic winter warmer is easy and quick to make: simply mix the wine with cinnamon, ginger, cloves and orange for your own delicious twist on a popular classic. Get toasty on chilly evenings or catch up with mates over a glass or two.
For a fuss-free evening, enjoy Jam Shed in a glass straight out of the bottle to taste the jammy red wine packed with forest fruit flavours and balanced with subtle hints of vanilla and spice. This smooth jammy wine tastes great on its own or with food – spicy and Italian pairs the best.
What's more, the wine doesn't just taste great, it has a pretty cool story too. It's named after the original Leasingham winery, located in the historic town of Clare, South Eastern Australia. The locals fondly referred to the factory as 'The Jam Shed', as it had previously been a jam factory. The wine is inspired by this fond story of Australian heritage.
So, if you're looking for a serious wine with a quirky story that can be enjoyed whatever the season, you've found your ultimate match. Light-hearted, fun and simple, Jam Shed tastes like it says on the bottle (but without the 'Shed' bit): rich, smooth and jammy. Look out for the pastel blue and burgundy label and let us do the hard work for you.
Jam Shed Shiraz is available to purchase at Tesco, Morrison's and ASDA RRP: £8 a bottle (750ml/75cl – 13.5% ABV).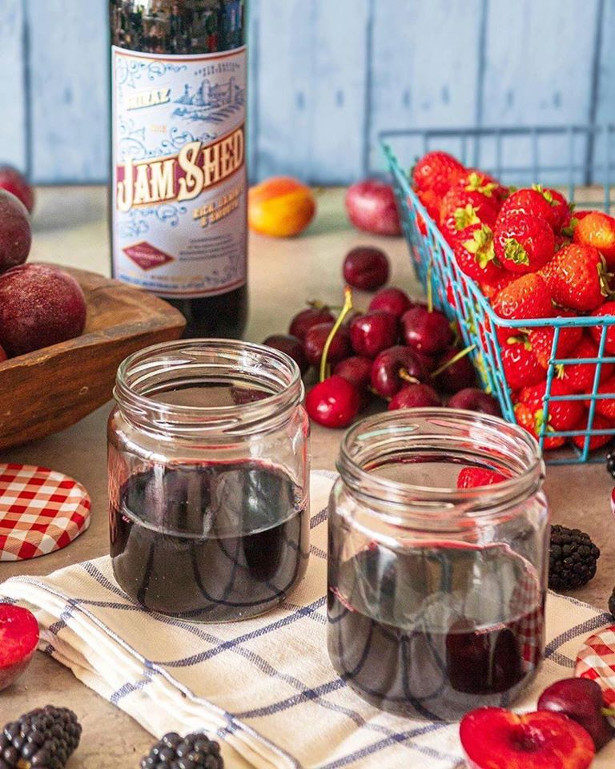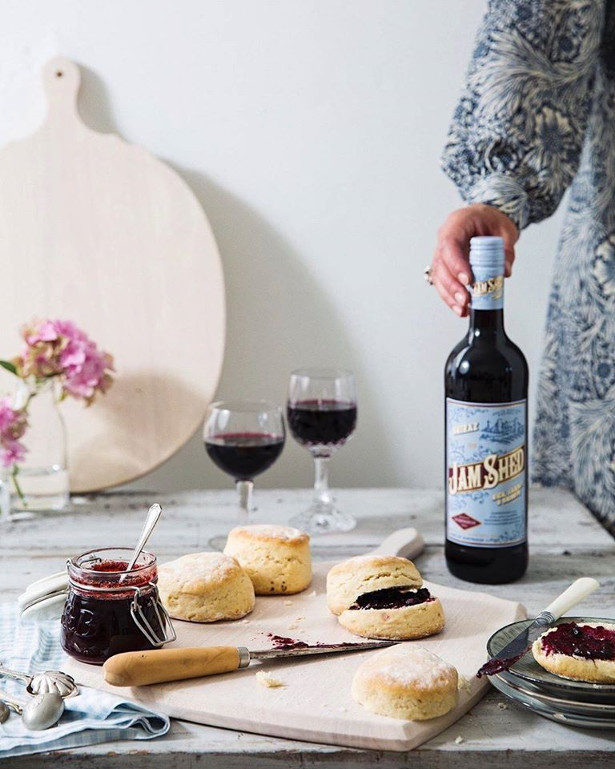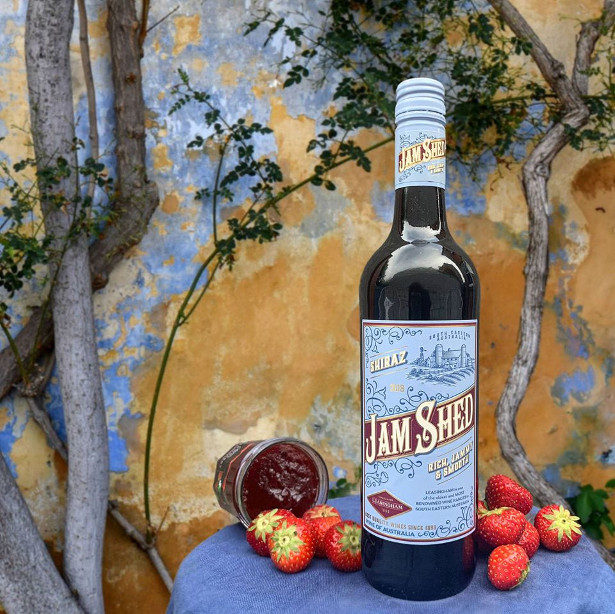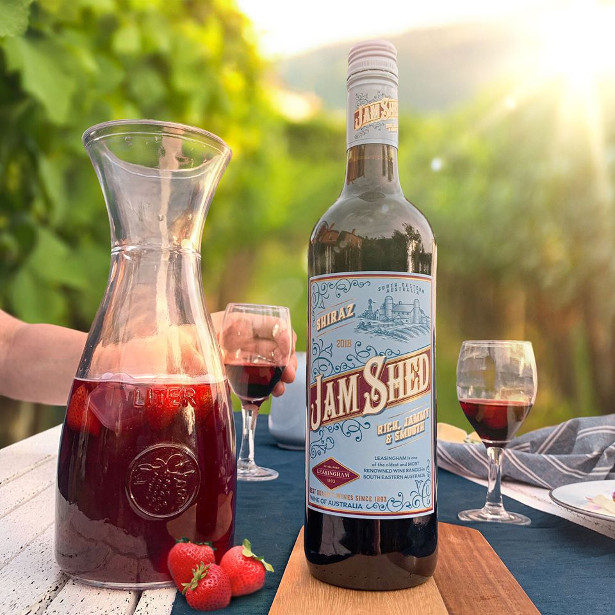 Home Cooked & Heart Warming:
Debut cook book by self-taught South African cook, Ashleigh Levin.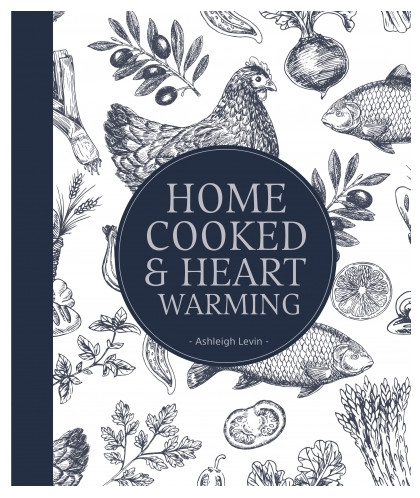 Available at Woolworths and Exclusive Books nationwide, for R250. This would make the perfect gift for that cooking enthusiast in your life or anyone who simply wants to make good, wholesome meals to share with their family this festive season.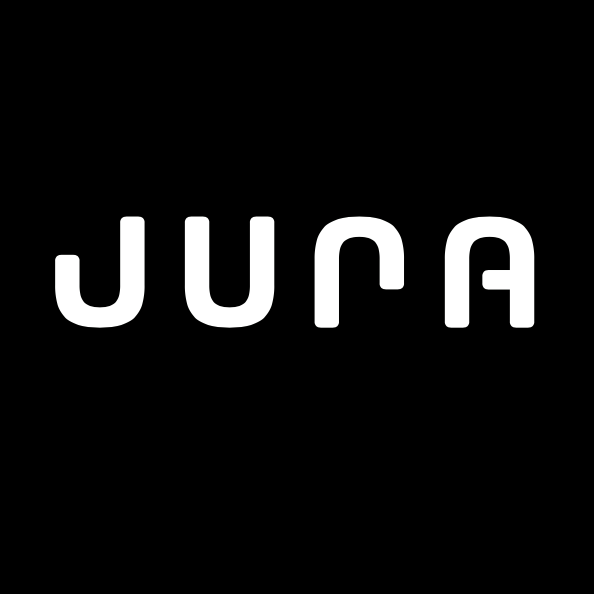 JURA ANCHOR ENSURES YOU'LL NEVER LOSE YOUR AIRPODS AGAIN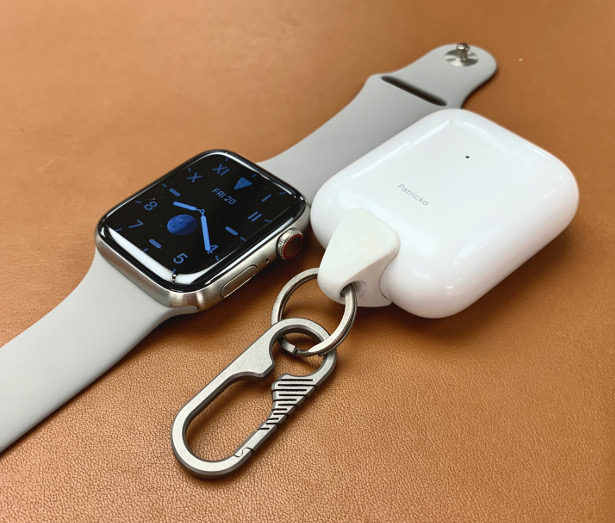 Creative masterminds behind millions-selling olloclip iPhone lens successfully launch perfect carry solution for Apple AirPods and AirPods Pro.
LONDON, NOVEMBER 2019: Jura today announced the launch of the Jura Anchor carry solution for Apple AirPods and AirPods Pro. One of the first accessories in the world to support the AirPods Pro, Jura Anchor utilises the Lightning Port and a proprietary connector and can support more than 15x the weight of the standard AirPods charging case. Combined with a choice of stylish Zinc Alloy or tough Titanium carabiner that attaches to just about anything, Jura Anchor ensures you will never misplace your Wireless Charging Case again.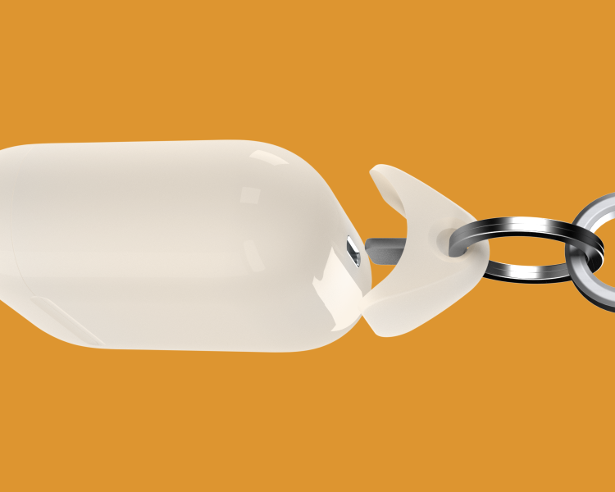 "We love our AirPods and use them daily to listen to music and podcasts, but the problem was we were always losing our charging case," said Patrick O'Neill, Jura's co-founder. "We looked at all the existing carry solutions on the market, but they were all woefully inadequate. So, we launched a Kickstarter and set out to design our own."
Jura's founders, Patrick O'Neill and James Wharton, are no strangers to Kickstarter, having previously launched the olloclip iPhone camera lens on Kickstarter in 2011, which went on to sell millions worldwide. The Jura Anchor project was a similar success and was 229% funded on October 24, 2019, smashing its goal of $30,000 (£24,416).
A perfect complement to Apple's classic design
Jura Anchor solves the inadequacies of existing carry solutions, while perfectly complimenting the design of the Wireless Charging Case. Jura even went the extra mile to design the carabiner, having searched the market and not found anything that provided the required combination of style, durability and ease-of-use.
Jura Anchor key features:
Innovative: Proprietary connector utilizing the Lightning Port and featuring high strength composite wings to help prevent side load damage.
Secure: Anchor can support more than 15x the weight of the standard AirPods and Charging Case.
Purposeful: Custom-designed titanium or zinc alloy carabiners. Titanium's incredible strength and lightness makes it the ideal material; it has been used on space missions, race cars and medical devices, and now it can secure your AirPods too.
Elegant: Designed to perfectly compliment the design of the Wireless Charging Case, with the ability to personalize through a choice of titanium or three anodized zinc alloy carabiners (silver, gray, rose gold or black).
The perfect gift for Christmas
Jura Anchor will be available worldwide on November 10, 2019, from https://gojura.com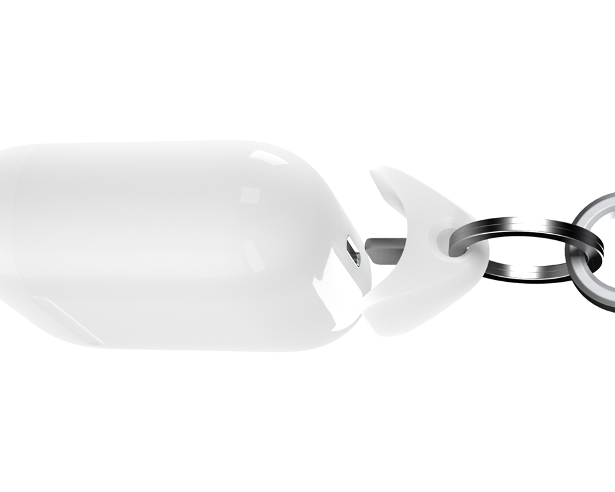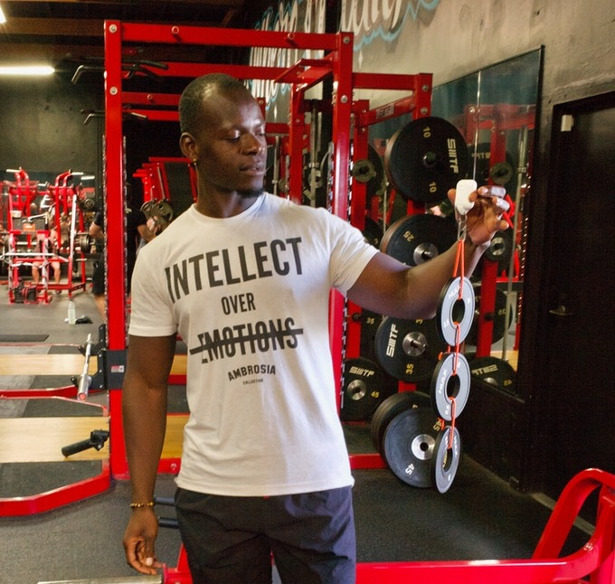 RAWHYD Leather Co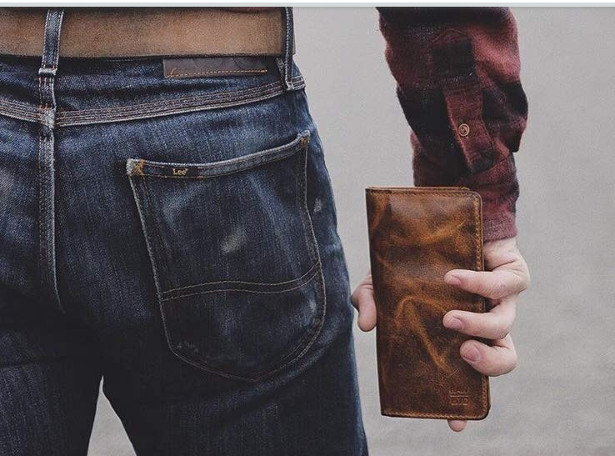 www.rawhydleather.com but for the article if chosen please use this link
www.amzn.to/2Q41Umu
RAWHYD Leather Co have leather wallets for men and women, along with toiletry bags. But also more products should be coming soon. Their products are top quality and fashionable and great gifts for husbands, boyfriends, dads, sons, etc. They are made of top grain leather and will last a long time to come.
Wallets range from $19-32 and toiletry bags @ 44.95 make GREAT gifts for men.
They also give back is we give 10% of our profits every month to our partnered orphanage in India that goes to pay for the school fees for the kids. Every month we are able so far to sponsor about 15 kids a month.
They have great reviews on amazon and you can see a lot of girlfriends / wives buy them as gifts already..>> https://amzn.to/2Q41Umu
check it out >> rawhydleather.com
Oil Market Manipulation Exposed by Top Trader in Latest Book >> www.advfnbooks.com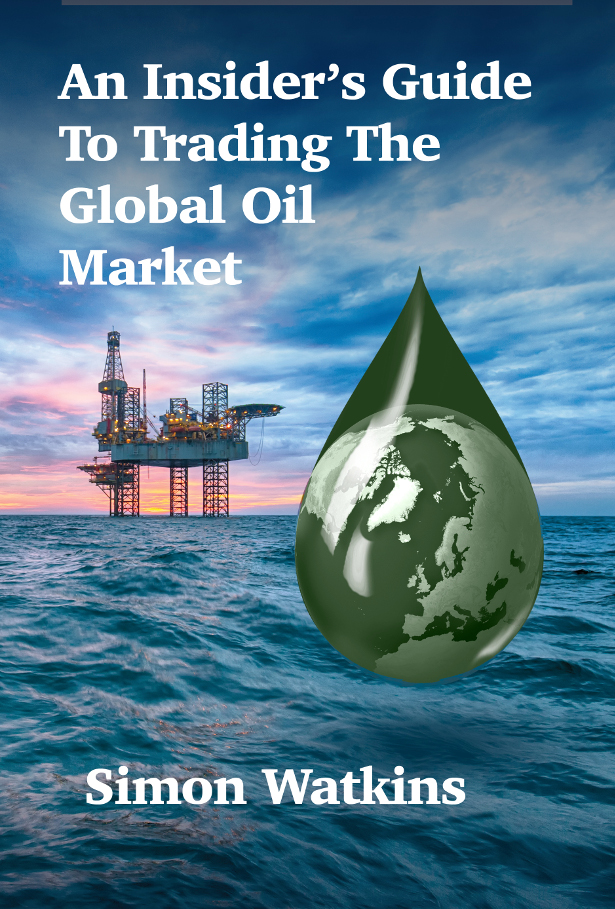 – timely guide demystifies forces at work and reveals how to make terrific returns –
ADVFN Books is publishing An Insider's Guide To Trading The Global Oil Market by Simon Watkins on November 25th, 2019.
In the book, the author – who was one of the top traders in the world for seven years – explains in detail how key players control this globally authoritative market via rhetoric, altering supply dynamics and gross price manipulation. The inner workings are laid bare and Watkins navigates readers through the macroeconomic and geopolitical factors governing the market, highlighting how to spot and capitalise on these manipulations and lock in substantial profits whilst carefully managing risk.
The premise of An Insider's Guide To Trading The Global Oil Market is that once all the macro elements involved are understood and the agendas of principal agents recognised it is relatively simple to ascertain the future direction of the oil market. The book covers the history of the market including recent developments in the Middle East, China, Russia and the US so traders are equipped to identify major macro-trends in the oil market now and in the future. Using this knowledge, they can position themselves for long-term and extremely sizeable moves in this market and other related markets.
The title, which is fully illustrated with charts, is underpinned by analysis of the general trading methodology, strategies, and cross-market opportunity awareness that are the cornerstones of all the leading proprietary trading operations around the world.
"If the intricacies are understood, the oil market is a trader's nirvana; it offers far and away the most opportunities out of any other market for high returns. This book unravels the market manipulations and tells you everything you need to know to profit significantly," said Simon Watkins. "The oil market's global importance cannot be underestimated, it is the lynchpin for trading other commodities, equities, bonds and forex."
An Insider's Guide To Trading The Global Oil Market is Simon's sixth title for ADVFN Books. It is available as an ebook from Amazon, Apple and Kobo and in paperback from Amazon. It can be pre-ordered for Kindle now: https://www.amazon.co.uk/dp/B07Z837MJ2
For more information, please visit www.advfnbooks.com
–KTO-Bar: KTO-BAR™ is a convenient, nutritious food bar specifically formulated for Keto and low carb diets. Each delicious coconut and coconut flavored bar provides 15 grams of fat, 10 grams of protein, 6 grams of fiber and only 2 net carbs. The KTO-Bar is currently sold in a pack of 12 for xx, making it the perfect perfect gift for the Keto-lover in your life.
–KTO-C8 Chews: The KTO-C8 Chews™ is a strawberry and watermelon flavored snack that provide a nice boost while keeping sugar intake low. Each bag of Chews contains 60 soft chews with just 2 net carbs per chew for $47.19. It's the perfect snack to keep you satisfied in between meals.
For her
Christophe Robin Hydrating Set – £42 – available from Space NK, www.net-a-porter.com and www.lookfanstastic.com
For the most parched hair, find in this box three hydrating treatments enriched with pure aloe vera gel and a rich blend of water, vitamins and nutrients known for its unrivalled hydrating properties. A complete ritual, for all hair types, composed of 98% natural-origin ingredients , for hydrated pleasantly light, silky and shiny hair.
Contents: Gently wash with Hydrating Shampoo with Aloe Vera, 250ml, Deeply hydrate with Hydrating Melting Mask with Aloe Vera, 75ml and Illuminate with Hydrating Leave-in Mist with Aloe Vera, 50ml.
Revealed! The gifts Brits are pretending to like (and the gift-giving occasions that are causing us the most stress)

• 1 in 4 Brits in a relationship can't remember their partners' birthday
• 55% find Christmas the most stressful occasion to buy for
• Over 29% of people admit to pretending to like clothing they have received as a gift
• 13% of women are guilty of regifting an item
• 74% of people say that giving a gift makes them happy
While for many people, giving gifts fills us with excitement and joy, for others, it can be a far more stressful experience. Interflora has surveyed 2,000 people from across the UK, to find out more about our attitudes towards gift-giving.
74% of people surveyed said that giving a gift makes them happy. The study also found we're starting to think about what to buy an average of 30 days before the occasion.
It was concluded that Baby showers came out as the least stressful occasion to buy for, with only 23% of Brits saying they've felt stressed buying a baby shower gift. Meanwhile, Christmas was named as the occasion causing the most stress, with 55% of Brits saying festive shopping made them stressed out!
According to the research, people in the UK are spending more on their significant others than anyone else. However, 1 in 4 people in the study admitted to not knowing their partners' birthday by memory! Newcastle has the most generous partners, spending an average of £184 per gift, whereas Brighton's partners only part with £91.
When it comes to unwanted gifts, 29% of Brits admit to pretending to like an item of clothing, while houseware came out as the present most likely to be regifted. 13% of women are guilty of regifting an item, but only 8% of men would.
Finally, the study pits men against women, looking at who's planning the furthest in advance and who are leaving it till last minute. Men came out as preparing 26 days in advance while women are preparing 34 days in advance. Good luck if you know someone from Bristol, however, as they put the least amount of time in, only start preparing 22 days in advance.
For more information and to view the full data sets, plus further analyse of the UK's attitudes towards gifting visit: www.interflora.co.uk/content/gifting-debate/
Christmas matching couples t shirts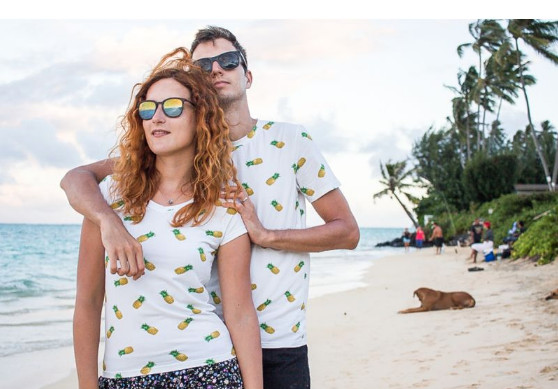 Looking for a great gift for Christmas lover? You are looking for Christmasmatching couples shirts! Original gift that will make your love happy. Makethis Christmas special in our Christmas t-shirts!
You can check it here: beminematchingoutfits.com/en/26-couples-matching-shirts
Matching couples swimsuits
Looking for an original gift for yourlove? Matching swimsuits for couples are the hottest gift this year.Original gift that will make your love happy. Be together everywhere and everytime.
You can check it here: beminematchingoutfits.com/en/27-matching-couples-swimsuits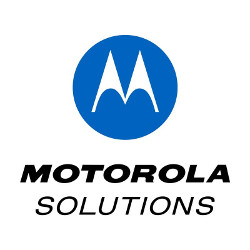 The Motorola Talkabout T600 H20 two-way radios are a brillaint WATERPROOF tech gadget designed for the families who enjoy spending time on the slopes, at the campground, in the water and in the great outdoors.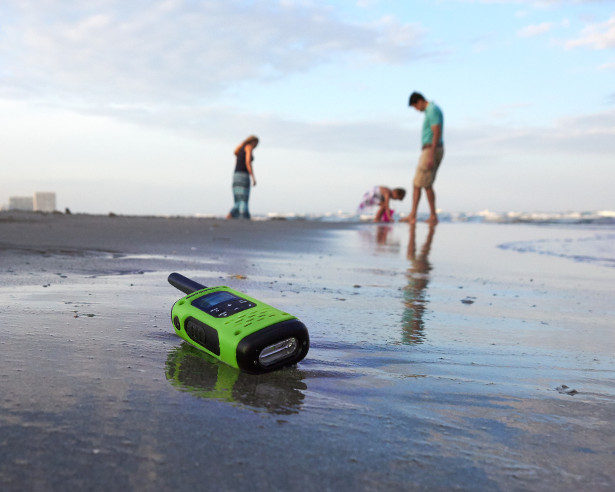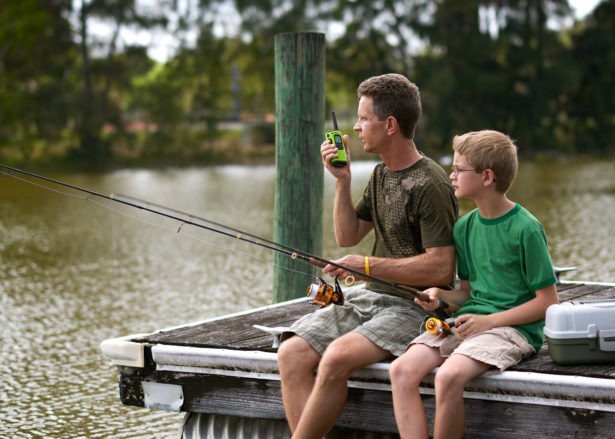 FACEBOOK | GOOGLE+ | INSTAGRAM | LINKEDIN | PERISCOPE | TWITTER | YOUTUBE
Must-Have Waterproof Outdoor Tech for Active Families from Motorola Solutions
Specifically, the latest Motorola Talkabout T600 H20 two-way radios are ideal for water adventures when out of cell phone range. Two-way radios are important for communication and safety. These feature NOAA weather updates and alerts and the T600 H20 is completely WATERPROOF and FLOATS, so no need to worry if it accidentally falls off the boat when dad is fishing.
It also comes equipped with a handy water-activated flashlight, which includes a white and red LED (to preserve night vision.) I thought these would make great holiday gifts or for winter gear as we get into the winter months. These are perfect for skiing, fishing, hiking, camping and the weekend trip to the cabin.
Motorola Talkabout T600 H20 Product Page
https://shop.motorolasolutions.com/t600-rechargeable-two-way-radios-dual-pack/product/T6B22201GWRAAW
MSRP: $119.99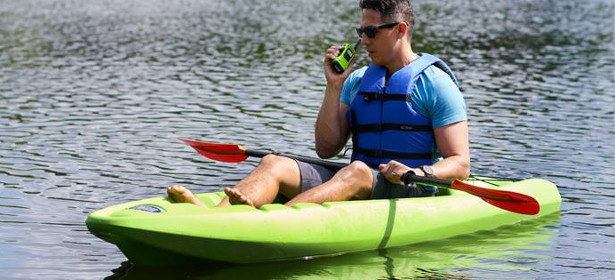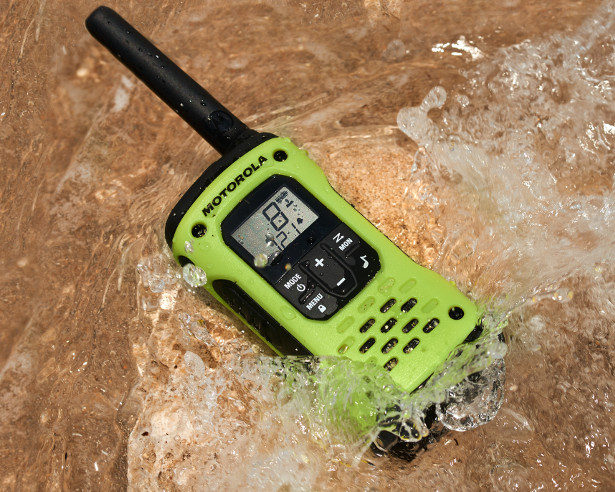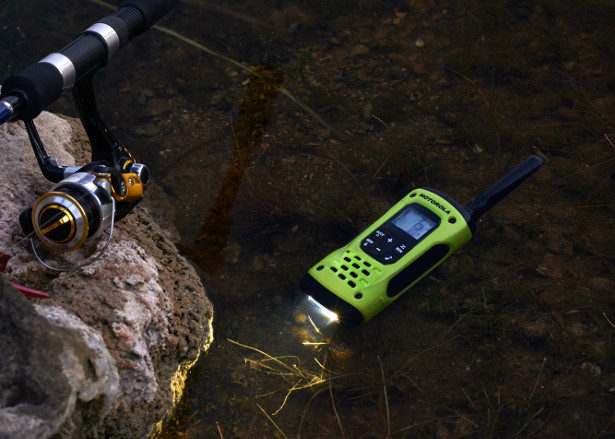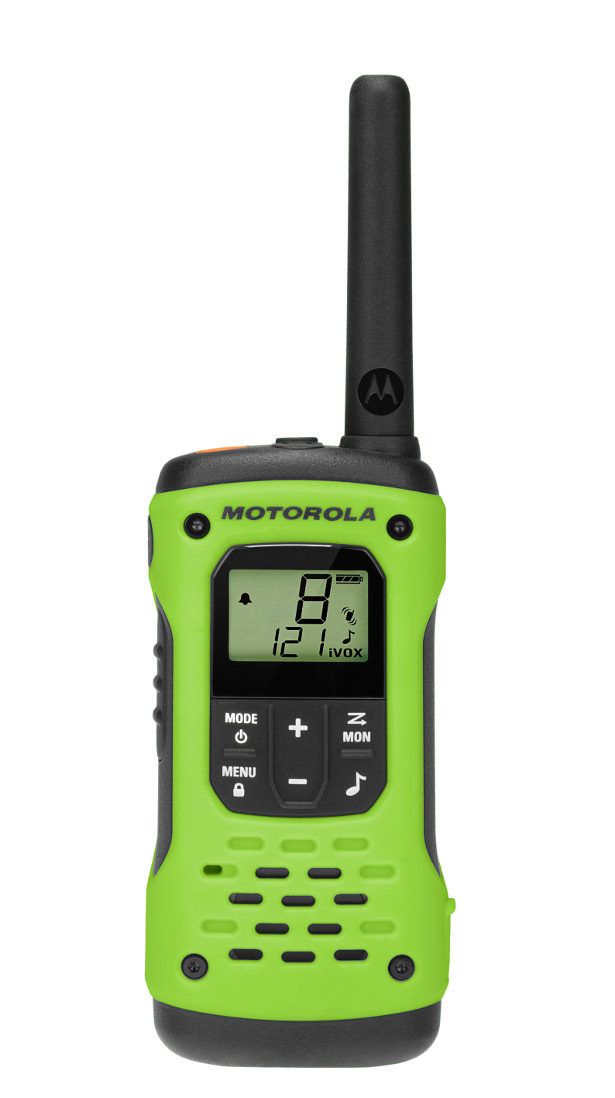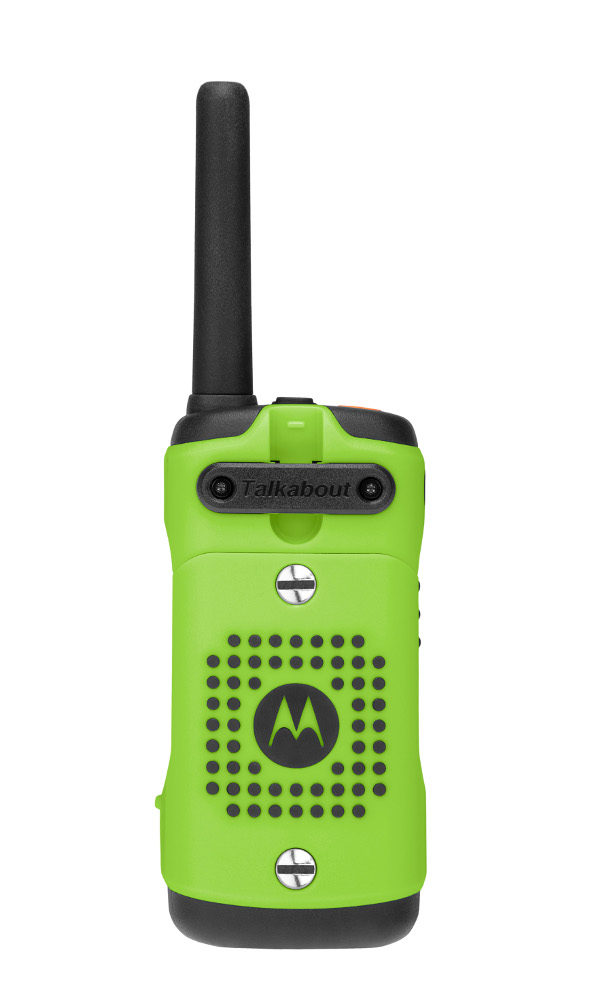 Fans of classic detective fiction will be thrilled with a Christmas gift made from the Sherlock Holmes tartan.
Sherlock Holmes is the only literary character to have had a tartan approved by the Scottish Register of Tartans. And although Holmes the detective is associated with his deerstalker hat and Inverness cape (both available), the Sherlock Holmes tartan team has created a range of fashionable accessories that will appeal to men and women.
Rather than a study in scarlet, the Sherlock Holmes tartan is predominately green and blue – reflecting his creator Sir Arthur Conan Doyle's Irish and Scottish heritage – highlighted by a lighter blue line to represent the Reichenbach Falls and a yellow line to represent the deductive clarity of Sherlock.
It was designed by Tania Henzell, a great-great step granddaughter of the author, who worked with weavers at the House of Edgar to finalise the design and have it registered.
Tania has recently introduced a kilt to the full collection, for those Sherlockians who also want to celebrate Scotland. Like all good kilts its multiple pleats will add swing to any celebratory activity and can be accessorised with matching cummerbund or waistcoat.
Other highlights of the 2019 collection include:
The Menswear Collection: the deerstalker, tie and scarf (also available separately). All made from 100% wool and the scarf is brushed lambswool making it both soft and warm to wear. (£160rrp)
Hipflask: Tartan and leather-trimmed, the flask holds 6oz (of the best single malt whisky), measuring 4″ x 4.25″ (10cm x 11cm). (£45rrp)
The Bonnie Bag: This practical bag has alternate tweed and tartan panels with a leather strap running through brass eyelets. The bag has a rectangular bottom with a circumference of 34" (86.5cm) when fully open, and 10" (25cm) in depth. The bag is lined with black quilted lining with a larger inner pocket, a magnetic clasp fitted on the top edge of the bag to keep it securely closed. (£66rrp)
Tania says: "With a background in fashion design I'm thrilled to be able to use my knowledge to create this unique family tartan. We've created a growing range of high quality items that not only look good but hold a connection to arguably the greatest literary sleuth. Sherlock Holmes is still reaching new audiences as he continues to be celebrated in new cinema and television productions."
Sherlock Holmes tartan products are perfect for sleuthing on the moors, uncovering grisly deeds in stately homes or whiling away an evening in a Baker Street apartment. It is easy to deduce that they also make excellent gifts.
The full Sherlock Holmes tartan range can be viewed and purchased here: www.sherlockholmestartan.com
Main photo caption: The Sherlock Holmes tartan was launched in Edinburgh, Scotland. The city was the home of Sir Arthur Conan Doyle, the man who created the famous literary sleuth.
Violin Virtuoso Niccolo Paganini's
Work Celebrated at
Paganini Honors Paganini
VIP Preview Party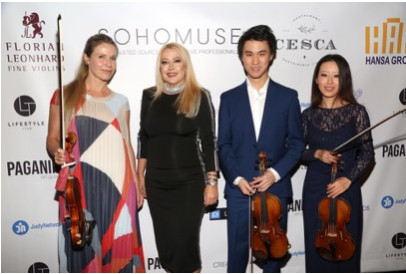 Sabrina-Vivian Höpcker, Maria Elena Paganini, Kevin Zhu and Elly Suh ©Patrick McMullan
Maria Elena Paganini, descendant of famed Italian Violinist Niccolo Paganini, hosted a special VIP and media preview party for "Paganini Honors Paganini" at the Ascent Lounge in the Time Warner Center. Musicians and participants of the "Paganini Honors Paganini" Carnegie Hall concert were present and gave guests a taste of what they can expect to hear, while enjoying cocktails and hors d'oeuvres.
Notable attendees included: Maria Elena Paganini, Consuelo Vanderbilt Costin, Detlef Vormschlag, Music Director/Violinist Edmond Fokker van Crayestein, Violinist Elly Suh, Violinist Stefan Milenkovich, Violinist Kevin Zhu, Violinist Sabrina-Vivian Höpcker, Florian Leonhard, Patricia Leonard, Violinist Ezinma, Dr. Mingi Choi, Heather Choi, Boh Yeon Han, Robert Hoogkamer, Walter Francia, Silvia Frieser, Camillo Stepanek, Jean Shafiroff, Maria Lagos Paganini and Carlos Lagos Paganini.
Consuelo Vanderbilt Costin opened the presentation, introducing Maria Elena Paganini who in turn introduced the audience to the history of Niccolo Paganini before welcoming Florian Leonhard and Music Director/Violinist Edmond Fokker van Crayestein. Florian and Edmond spoke about the detail and rarity of the instruments that will be played during "Paganini Honors Paganini", which combined are worth about $70 million. Edmond Fokker van Crayestein then discussed the musical innovations of Niccolo Paganini, as well as the challenges of playing his compositions. Violinists Elly Suh, Kevin Zhu, and Sabrina-Vivian Höpcker each played a small part of the pieces that will be played at "Paganini Honors Paganini" on one of the selected rare violins.
Maria Elena Paganini hosted and presented, "Paganini Honors Paganini", a tribute to her ancestor Niccolo Paganini, famous virtuoso violinist who received the nickname "the violinist of the devil". The historic concert event took place at the elegant, intimate, and timeless Weill Recital Hall in Carnegie Hall.
Niccolo Paganini's compositions of diverse works, including violin concertos, sonatas for violin or guitar and violin, and the 24 caprices were performed by 5 highly accomplished violinists accompanied by the piano. This was for the first time a relative of this great violinist has organized a performance in his honor.
Musicians who performed were: Music Director/Violinist Edmond Fokker van Crayestein, Violinist Elly Suh, Violinist Stefan Milenkovich, Violinist Kevin Zhu, Violinist Sabrina-Vivian Höpcker, and Pianist Jochem Geene. The difficulty of the compositions will present a significant challenge to these artists, although being professionals, must project the emotion and the internal fire that Paganini transmitted. There is no doubt, the selection of musical pieces will be very attractive to the public. Consuelo Vanderbilt Costin will start the evening with a special introduction.
This was the first stage of a tour that anticipates visiting cities on different continents in the year 2020 under the name "Paganini Honors Paganini."
DEAR SANTA…
Ride on Deer – £99.95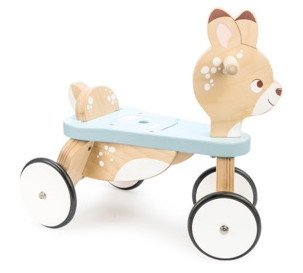 No eye 'deer' what to get your little one for Christmas this year? Then look no further than the fabulously cute and ever so much fun Ride on Deer from Le Toy Van.
Super sweet in design, the gorgeous wooden Ride on Deer exclusive to the Petilou Collection, is the perfect first rider for toddlers and budding little cyclists raring to go!
Watch while they push themselves along, developing strength, balance and coordination while learning to play independently.
And, best of all there is handy under seat storage so your little one can take their toys along for the journey too!
Made from durable, sustainable rubberwood and decorated with non-toxic paint, you can be certain that your little one will be captivated and entertained for hours with this gift!
Suitable for children ages 12 months and up.
www.letoyvan.com
FEMME Beauty gives X Factor Contestant Megan McKenna gorgeous bronzed gloss look for moving 'Stronger' performance
Using cruelty-free vegan Lumi Glow Body Illuminator from FEMME Beauty, the Only Way Is Essex star has pulled out another look that is sure to become a classic from this year's Celebrity X Factor.
X Factor makeup artist Sarah Exley revealed her secret to making the stars stand out on stage on Instagram, and has said she will be "using FEMME Beauty] on ALL celebrities this year."
The illuminating gel is packed with shimmering light reflecting micro pearls that add a beautiful radiance to the skin and can be used for an all-over body glow or a strategic highlight to the highpoints of the face, collarbones or shoulders.
Consisting of Grapeseed – rich in vitamins C, D and E – Lumi Glow helps reduce wrinkles and scars whilst acting as a moisturizer to balance both the dry and oily patches on the skin.
NEW product line from celebrity esthetician Lora Condon.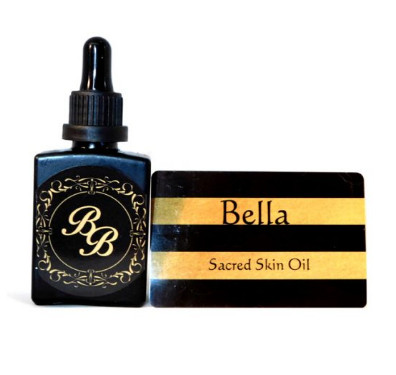 Lora has just launched three new Beauty Buster skin care products. Infused with CBD and Italian olive oil, this all-natural organic line is safe for oncology patients, removes inflammation, and hydrates. All products are made in the U.S.A.
While there are many CBD-infused beauty products. Below are five reasons why Lora's are different.
Her products are edible, and safe
Two are vegan (Bella Sacred Face Oil and Macchiato Sacred Lip Scrub)
Safe for oncology patients
CBD sourced locally from an organic farm in Kentucky. The CBD used iscertified and approved by U.S. Hemp authorities and appropriate approval agencies with 3rd party purity approval for every batch grown.
A subcritical CO2 method used when extracting hemp oil vs. harsh solvents. CO2 is a much healthier choice than other potential solvents.
Bella Sacred Face Oil – this vegan CBD luxury oil will soothe and smooth out any skin condition from acne to rosacea and especially the most sensitized of skins. CBD reduces inflammation and the pure Italian olive oil will give your skin that natural glow. Organic sandalwood aroma will transport you right to a castle in the hills of southern Italy. (SRP: $85)
Macchiato Sacred Lip Scrub – a vegan sugar-based CBD and Italian olive oilscrub is full of antioxidants, oils and espresso that will plump, hydrate, soothe and soften even the most cracked lips.Gently massage onto clean lips, enjoy the smell of freshly ground espresso and rinse. Follow with Espresso, Sacred Lip Treatment for best results. (SRP: $25)
Espresso Sacred Lip Treatment – This CBD, aromatic espresso, and Italian olive oil lip heals and hydrates. It is long lasting and creates a protective barrier on the lips for ultimate protection and the perfect lip base before lipstick. (SRP: $22)
Little Sloth Saves the Day
Tiny Flags Make Any Gathering More Festive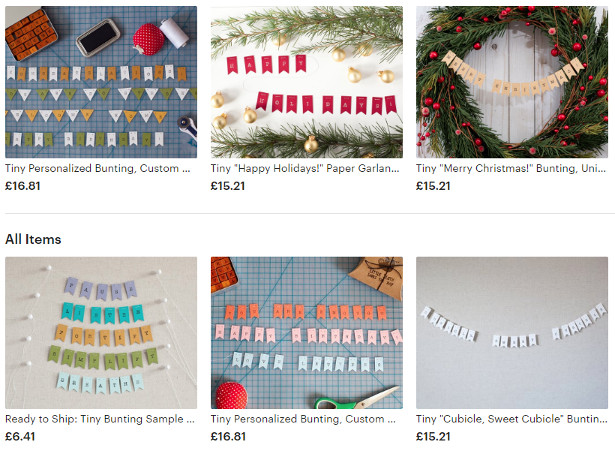 Bunting Link: www.etsy.com/listing/642585024/Price: $19-27 (Black ink – Gold embossed)
These tiny, handmade buntings are unexpected and delightful additions to any home. They instantly make entryways, nooks, mantles, and trees more festive– making them perfect gifts for the detail-oriented host. Their small footprint means they can easily be slipped into a card (additional postage may be required) or presented in their own gift packaging. When the holiday season is over, they take up minimal space and can be used for years to come. Specs: • Custom colors. There are some preset phrases but also options for personalized text. • Each flag is 1.25 inch by .75 inch. The bunting is strung on 3 ft of thread. • Prices in shop generally range from $11-27. • Unique, personal, and whimsical decor. Little Sloth Saves the Day littleslothfriend.etsy.com.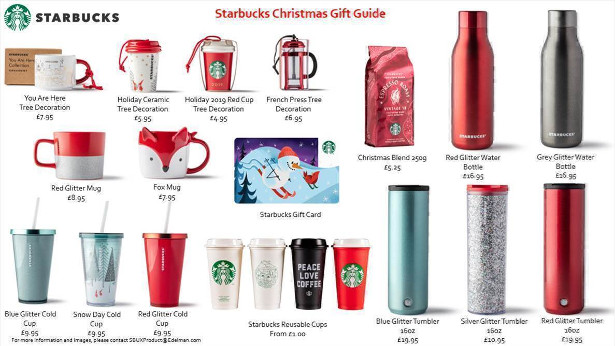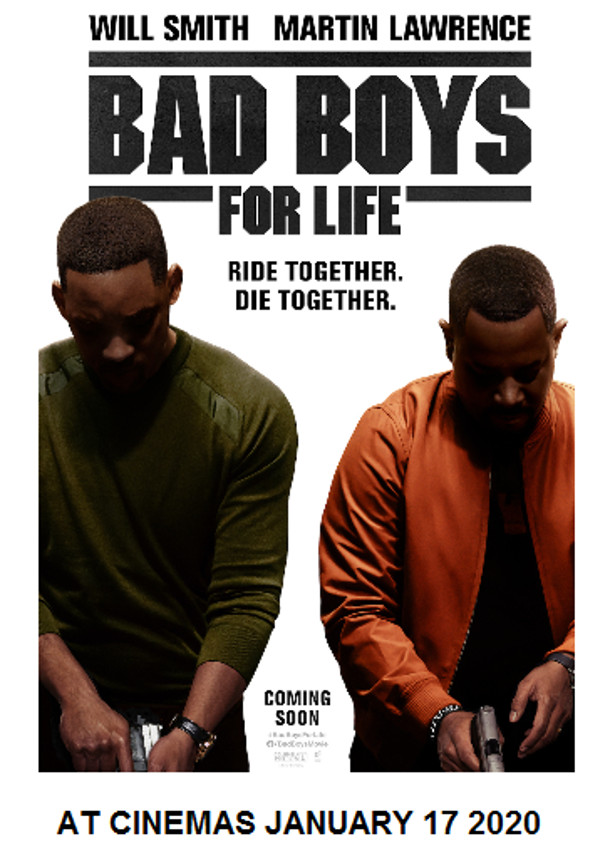 SimpliSafe's SimpliCam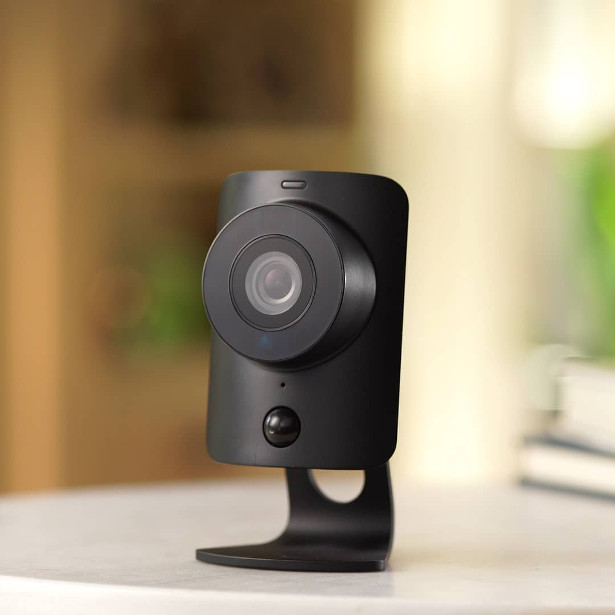 The US home security brand landed in the UK earlier this year with its simple to install and manage, no contract monitoring and engineered to protect ethos.
SimpliCam, £49
The SimpliSafe system works on its own and with the wider system. Please see below for more detail:
· Keep an eye on your home – Watch live HD Video and audio 24/7 for free from your smartphone, tablet or computer.
· Alerts You to Trouble – SimpliCam alerts you for free the instant it detects motion so you can see what's happening and take action.
· Smart Motion Detection – Intelligent sensors are calibrated to detect the unique heat signature of humans.
· The SimpliCam has the following functionalities:
o 120o field of vision
o Audio and video (two-way talk)
o Night vision
o Requires wifi
· There is also an option to add on a camera plan (£4.99 per month), with this you can:
o Record any time at the push of a button
o 30-day storage
o Download and share clips
The SimpliCam is all available from www.simplisafe.co.uk.