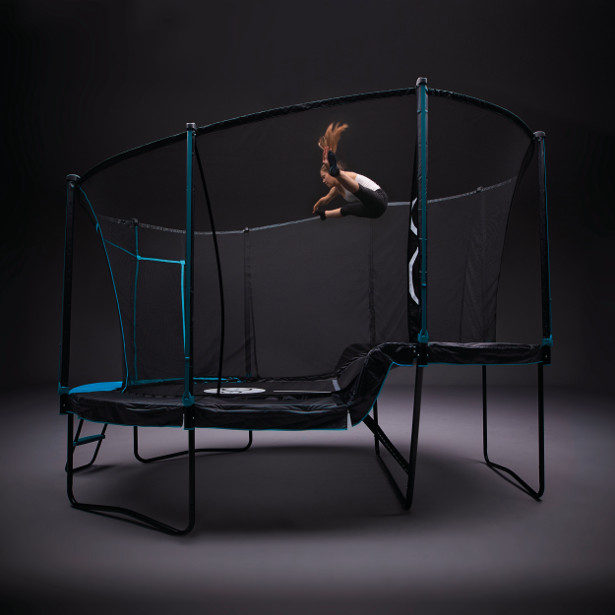 www.tptoys.com
Part of the Mookie Toys family, manufacturers of Swingball, TP Toys has been making children's play equipment for 60 years. Innovation has been key to the success of TP Toys, as well as their commitment to providing high quality activity toys for children that you won't find from other manufacturers. From multiple award-winning ranges, to traditional climbing frames and swing sets, TP Toys are designed to last and have been a family favourite for over half a century.
A recent survey commissioned by TP Toys revealed that children are spending less time outside than before, with nearly two-thirds of children (61%) spending four hours or less outside per week. With innovation at the heart of the business, TP Toys aims to inspire play and encourage children to run around outdoors to aid both learning and social skills.
This summer TP Toys launched the TP Infinity Leap 2 level trampoline. A world first, this trampoline has two levels with linked horizontal bounce zones. The YOYO enclosure system is completely unique to the trampoline, allowing adults to put and take down the trampoline in less than a minute. Taking your trampoline skills to the next level, the TP Infinity Leap uses a dual suspension solution that increases rebound, adding extra lift to every bounce.
For thrilling, reliable and innovative outdoor toys, TP Toys is the perfect destination for every need to make your garden more exciting this summer.
Get smart this festive season with Robo Wunderkind! Helping kids learn how to code with fun and creative robotics kits > www.robowunderkind.com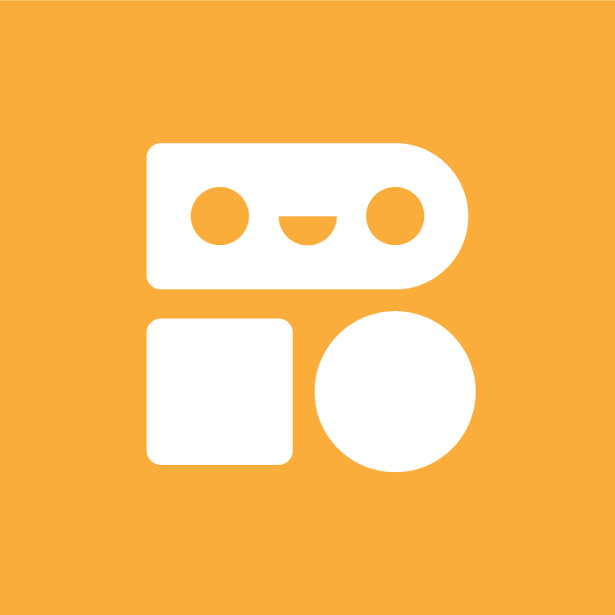 Get smart this festive season with Robo Wunderkind
Helping kids learn how to code with fun and creative robotics kits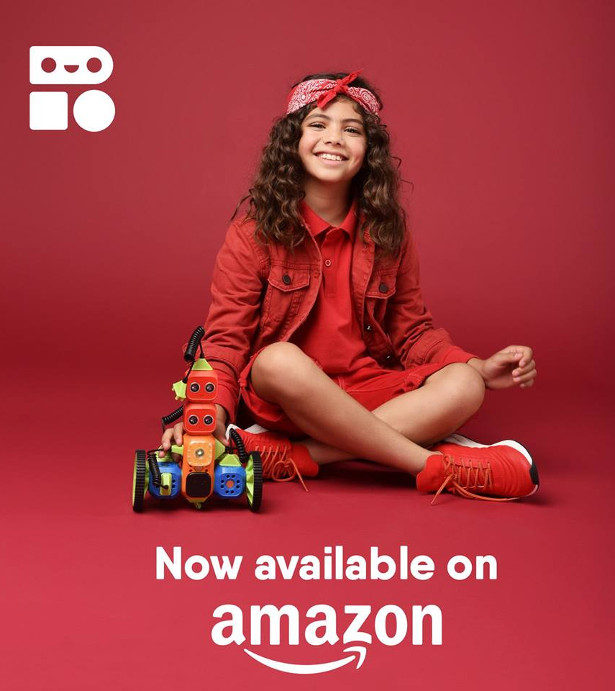 TWITTER | INSTAGRAM | YOUTUBE |FACEBOOK
Robo Wunderkind has a range of robotics kits which brings the creativity out in young children this holiday season while also teaching them aspects of STEM with their unique learn-as-you-play coding system allowing their projects to come to life. Available online now, the Robo Wunderkind kits come in three flavours:
Normal pricing:
Starter Kit (£159/$179/€179)
Education Kit (£229/$249/€249)
Advanced Kit (£129/$149/€149)
Reduced pricing (Nov 25 – till Dec 15):
Starter Kit (£139/$149/€149)
Education Kit (£189/$199/€199)
Advanced Kit (£119/$129/€129).
NB: The Advanced Kit will be available on Amazon from September onwards.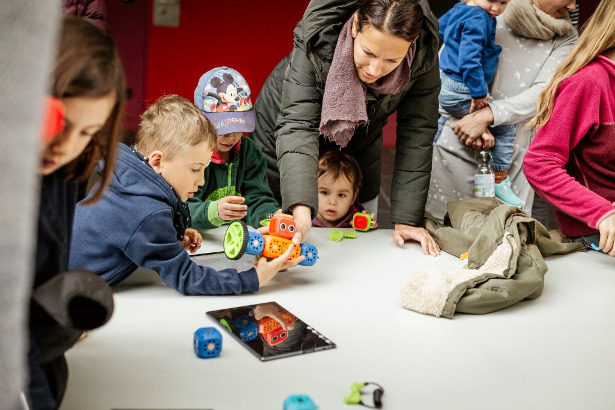 Robo Wunderkind's range of robotics kits makes the perfect gift for kids from ages K-5 and up and is designed to grow with your children as they age, making it an ideal investment in their future education and limiting your need to keep buying "even more" toys which litter the house. The kits offer unlimited hours of play thanks to their endless ability to be made and remade making it a wonderful way this holiday season to bring families together to play, build, and learn.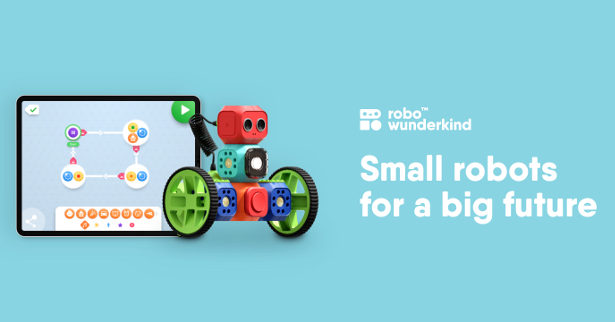 As children get to grips with Robo, they'll be able to find plenty of things to build and create thanks to the Robo Wunderkind app and YouTube channel that feature many project ideas to spark inspiration and learn the different ways the robotics kits can be used and programmed. Who knows, your child may become the person to develop the "next big thing" in technology!
Robo Wunderkind product offerings include:
Starter Kit: Everything needed to get inventing including 1x Main Block, 2x Big Wheel, 4x LEGO Adapter, 3x Connectors, 1x Small Wheel, 1x RGB Light, 1x Button, 2x DC Motor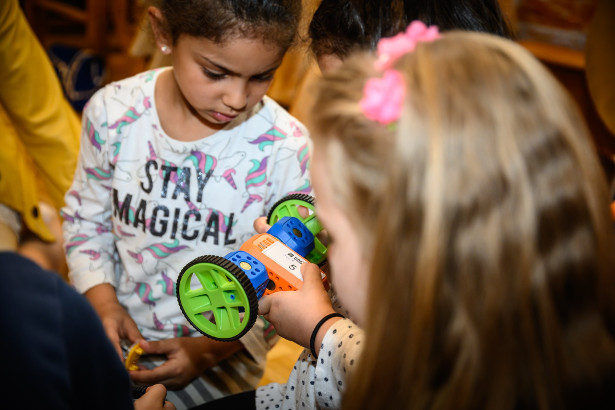 Education Kit: Everything in the Starter Kit, plus the addition of 1x Connector Block, 1x Wired Connector, an additional 3x Connectors, 1x Distance Sensor, and 1x Servo Motor
Advanced Kit: This kit expands both the Starter and the Education Kit by adding 1x Connector Block, 4x LEGO Adapter, 4x Connectors, 1x Small Wheel, 1x RGB Light, 1x Light Sensor, 1x Motion Detector, 1x LED Display
You can purchase the Robo Wunderkind robot kits via their website or through Amazon.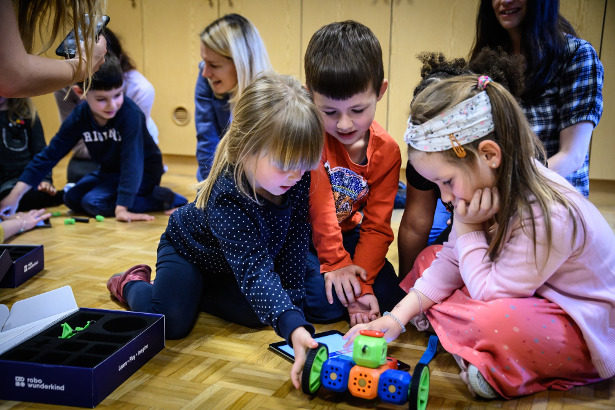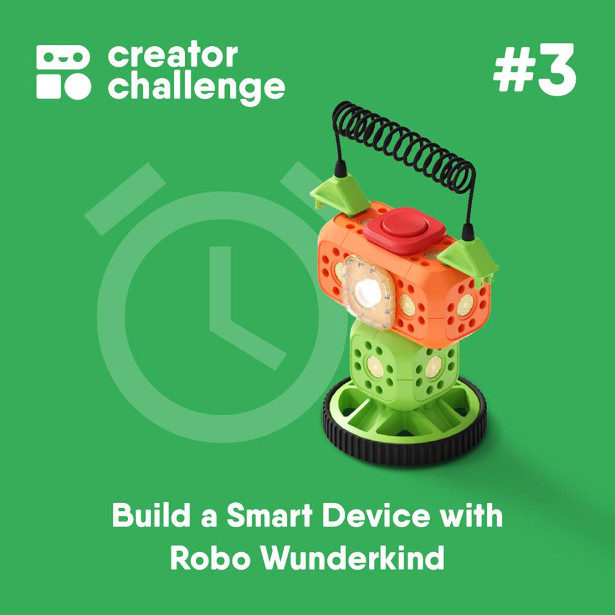 WOOD IS GOOD
Shopping Trolley – £59.95

In honour of Plastic Free July, let your little one join you on your eco-friendly shopping trip with Le Toy Van's stylish wooden Shopping Trolley.
Equipped with a cotton reusable 'bag for life', this is bound to teach them sustainable habits from a young age.
Write a list on the mini chalkboard, load up the trolley and push it around the supermarket – the Shopping Trolley will encourage creative long-lasting play and allow your little shopaholics to get lost in the world of make believe.
Le Toy Van believe in a world of play without plastic. Since 1995, Le Toy Van's wooden toys and most packaging have been biodegradable, with the aim to be 100% plastic free by 2021.
Ethically made from sustainable tactile materials and painted with non-toxic paints, Le Toy Van has become a trusted partner in the world of wooden toys.
Le Toy Van – letoyvan.com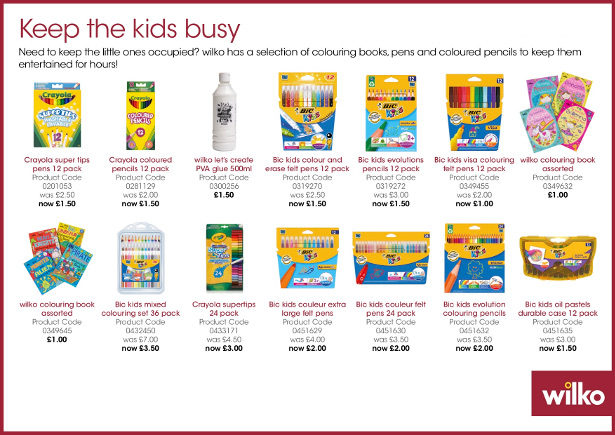 DO IT YOURSHELF
Tool Box – £34.95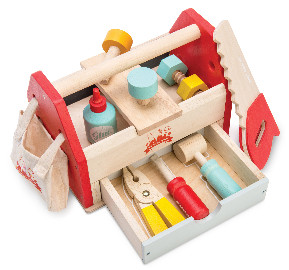 Now little ones can nail the role as the perfect helper with Le Toy Van's fabulously unique Tool Box.
The eye-catching, brightly coloured tool kit comes complete with 11 replica accessories including a screw driver, saw, hammer, pliers, glue-pot and a handy fabric bag, meaning your child can transport their tools around the house ready to assist you with all your DIY needs!
And, at the end of a hectic day of construction, there is no excuse for messy workmanship, as the base of the drawer has tool-shapes printed onto it, encouraging your child to put all their tools in the correct place.
What's more, these solid rubber wood tools are finished with water-based paints to create long lasting and sustainable play for any busy builders. Nothing encourages a growing imagination like a spot of DIY and these toys are guaranteed to provide your little one and their friends with endless creative fun!
Tool Box – £34.95 – Le Toy Van – letoyvan.com (TV476) (3) .jpg
Le Toy Van – letoyvan.com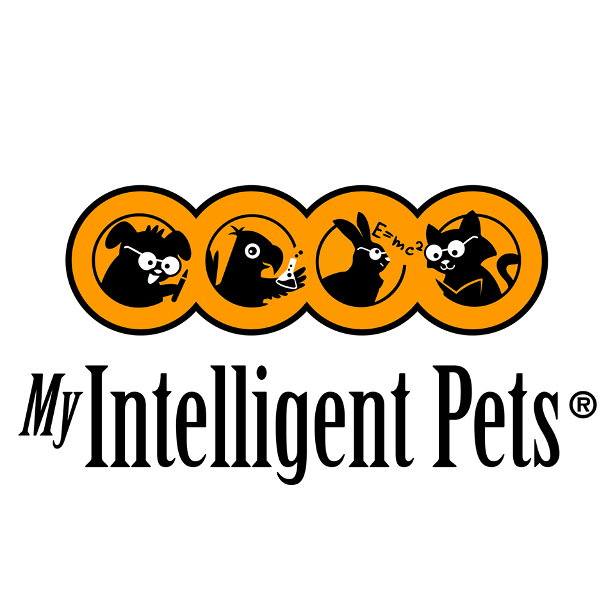 "Hello, animal lovers!
We love your pets as much as you do and strive to design and manufacture high quality animal enrichment toys. Our games and puzzles provide animals with activities that increase their physical and mental activity levels, as well as remind them of natural behaviors, leading to a happier and healthier animal. Dogs, cats, and all animals in captivity like to be entertained and have some fun, too!!!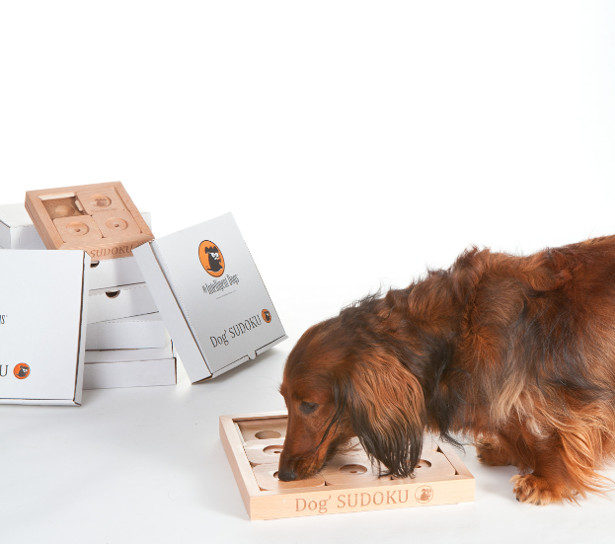 We have games for every level from the novice pet and pet owner to Expert and Advanced levels !
Just some tasty treats about our Products 🙂
Our interactive games and puzzled are:
Recommended by veterinarians – At this years 2019 Global Expo in Orlando Fla Fear Free Pets organization presented us with two awards in the following categories:
New-product -Animal Enrichment for Cats
New Product -Animal Enrichment for Dogs .
All plastic components are PVC and BPA and phthalate free
Our Interactive Games are certificated and received the Animal Welfare Compliance seal (Certification is from the Veteriniarian University in Vienna!)
Our products are unique and innovative with different dexterity levels which can easily be set up based on individual configurations of our games
Our interactive puzzles offer canines and felines mentally stimulating challenges using their species specific natural instincts such as foraging, curiosity, desire to play, and searching for food . They also help improve the bond between owner and pet as well! You both get more play time together! Studies also show that such interaction can have a positive influence on the pets who have anxiety and signs of aggressive behavior.
We hope you enjoy our page please feel free follow us :
Facebook – https://www.facebook.com/myintelligentpets/
Instagram – @myintelligentpets
YouTube – https://www.youtube.com/channel/UCYpjfTKQuInQtl82kFssvmQ We just launched our channel so keep checking back for new videos !
Website: www.myintelligentpets.com"
Ice Cream Cart (PLAYMOBIL) – Build your Ice Cream Cart and bring the set to life! With figures and accessories included, enjoy this sweet treat!! www.playmobil.us

Ice Cream Cart (PLAYMOBIL) – Build your Ice Cream Cart and bring the set to life! With figures and accessories included, enjoy this sweet treat!
PLAYMOBIL Ice Cream Cart (9426): Indulge in a cool, sweet treat with the Ice Cream Cart! Open the cart's glass cover to reveal a variety of ice cream flavors. Select the one you want and the owner will scoop it into a waffle cone for you. When all of the customers are satisfied, the owner can close up shop and bike to a new location. Combine this set with the rest of the PLAYMOBIL Summer Villa theme (#9420-9426 – sold separately) to fully bring the story to life! Set includes one adult figure, two child figures, ice cream cart, ice cream flavors, waffle cones, sign, ice cream scoop, and other accessories.
Available: Now Age: 4+ MSRP: $12.99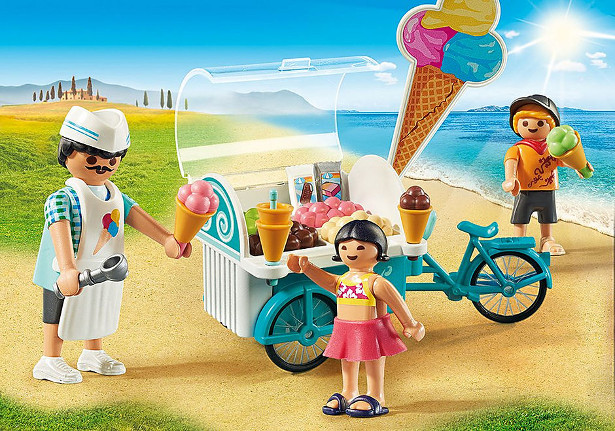 FACEBOOK | TWITTER | YOUTUBE | INSTAGRAM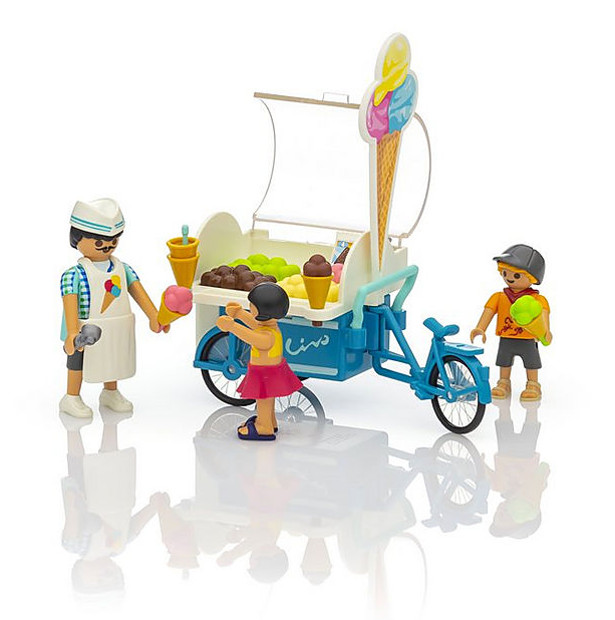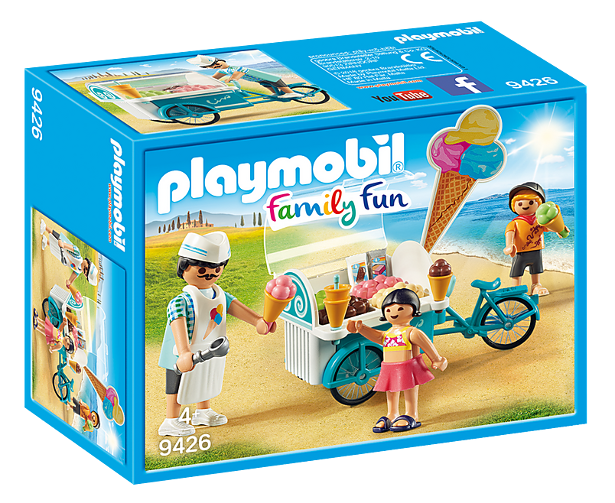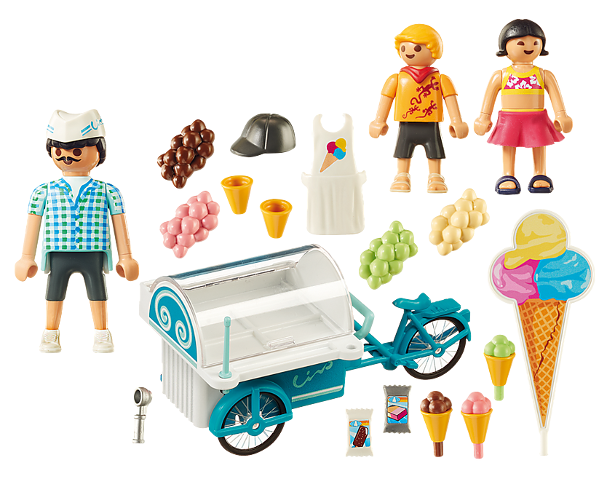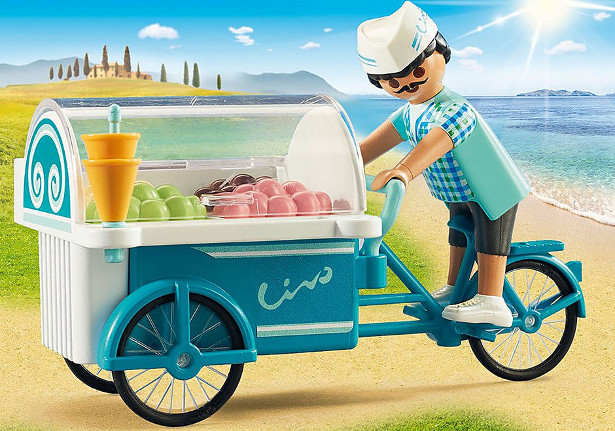 BUBBLE SAVER >> Get more fun out of your bubble parties by stopping the magic bubble recipe from spilling while you play >>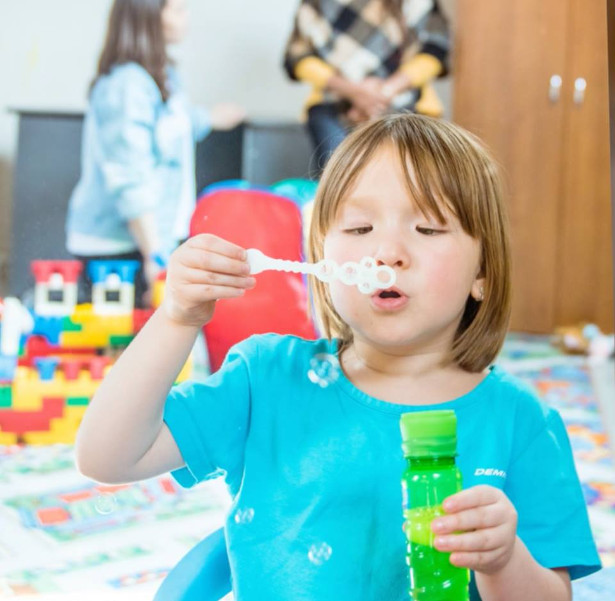 FACEBOOK | TWITTER | LINKEDIN | INSTAGRAM
Get more fun out of your bubble parties by stopping the magic bubble recipe from spilling while you play. Even plan a bubbly adventure in cold weather without worrying about getting all wet and cold. And yes, even play indoors without trashing the house!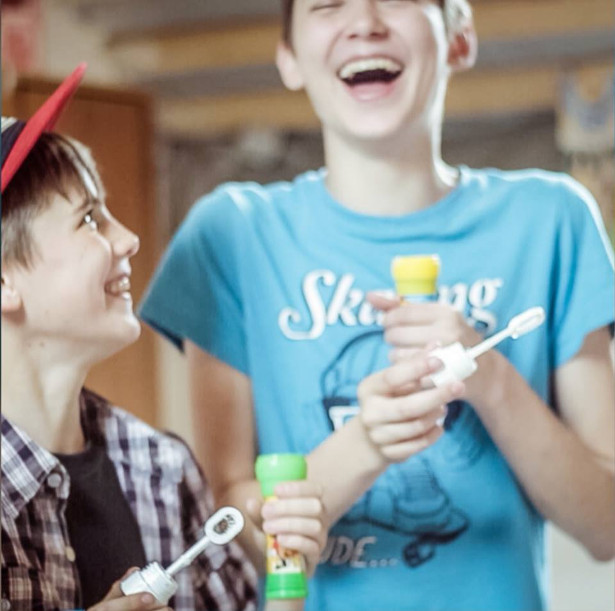 We're a family like yours — on the go, four kids, and bubbles have always been easy to pack and make great entertainment.
But we began to notice that when we'd whip out the bubble wands at picnic and park outings, the fun stopped whenever we had to change a drenched shirt, or throw out soapy food, or wipe soap out of little eyes (with a crying child, of course!). Our smaller ones occasionally flipped over a bottle entirely, leading to soap everywhere and, once again, tears.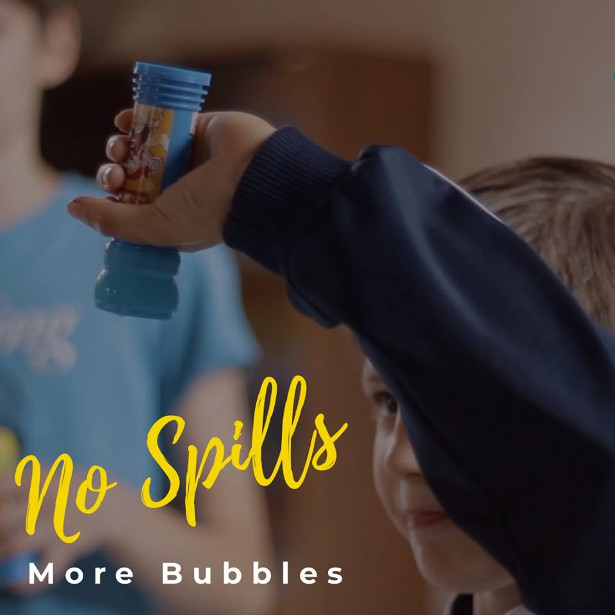 Luckily, Dad is an experienced entrepreneur and knew that a solution was just an invention away. Bubble Saver was born and is the result of collaboration from all over the world: Invented in Denmark, drawn in Uganda, designed in Argentina, and built in China — with environmentally friendly products and processes, because that's important to us, too.
We wanted to upgrade this classic game so that we and families everywhere could enjoy every "POP!" and soapy drop of fun, and we believe we've succeeded with Bubble Saver. Click here to learn how it works or here to go ahead and get your pack of two.
Pounce on your opportunity to sell a product that's the first of its kind.
Children enjoy simple pleasures, so the timeless classics never fail. Bubbles are an old-time favourite that's easy to play with. Except for the potential mess it can make.
Because of this, parents may shy away from bubbles and choose tidier activities instead. Make sure your bubble bottles fly off the shelves by eliminating the mess factor. Bubble Saver is a straightforward, re-usable product that replaces the original bottle caps. The result? No accidental spills.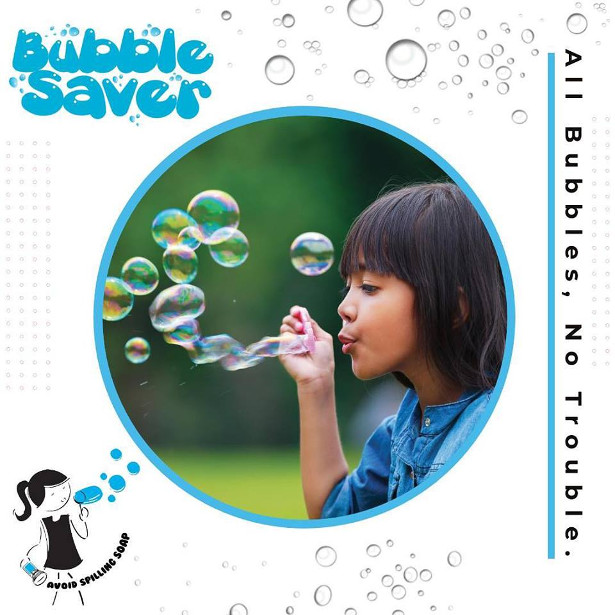 This patented product is the first of its kind and revolutionizes play time with bubbles. It is an indispensable companion to any soap bubble kit purchase. All you have to do is ensure the Bubble Saver is placed directly next to your bubble kits. The combination is sure to catch parents' eyes.
Place bubble products with BubbleSaver as an impulse buy next to the check-out tills – kids will love the bubbles, and Mum and Dad will love the BubbleSaver!
This patented and innovative cap for bubble toys solves the age old problem of spilled bubbles and unhappy kids. BubbleSaver screws onto the tube securely and replace the original bubble toy cap.
This invention provides hours of uninterrupted fun for children. The bubble bottle can be turned completely upside down without any leakage. A silicone slit in the middle lets people of all ages easily dip and retract the wand with no hindrance.

Affordable and eco friendly, BubbleSaver is something every family can enjoy without any guilt. All of the packagings are made of recyclable material, and the product itself is made following European conformity standards. This revolutionary add-on will make soap bubbles for kids an activity parents look forward to, not dread.
About BubbleSaver:
BubbleSaver is a Danish, ecofriendly product made by an experienced entrepreneur who built a globally successful SaaS platform. But Jakob always dreamed of making a physical product. He had a sympathetic understanding of the pains of messy, spilled bubble bottles. With a family of 6, this happened all too often. And thus, BubbleSaver was born. Tested by children, this product is a massive hit with people of all ages. Families can enjoy bubbles without distraction or interruptions.
BubbleSavers come in packs of two and have a Recommended Retail Price of £5.99 and be purchased wholesale ex-shipping by retailers from between £2.00 and £1.30 per unit depending upon quantity.
www.BubbleSaver.com
james@bubblesaver.com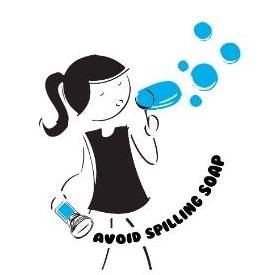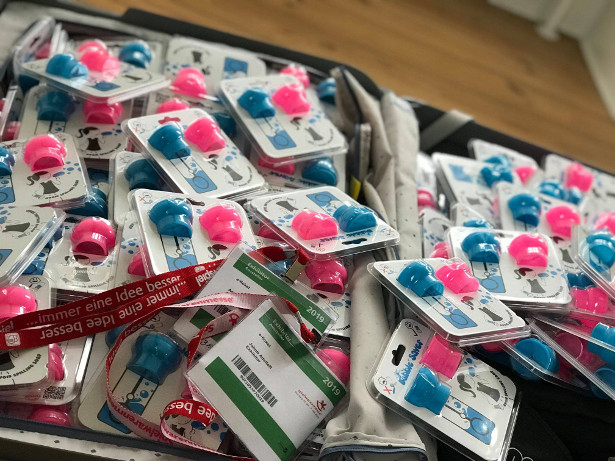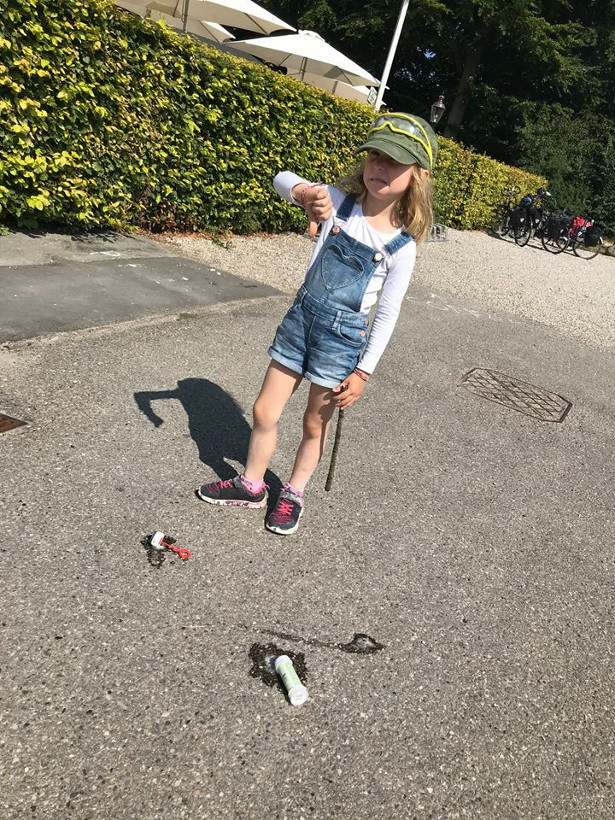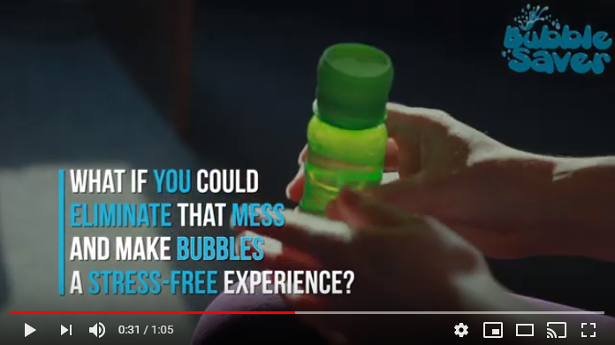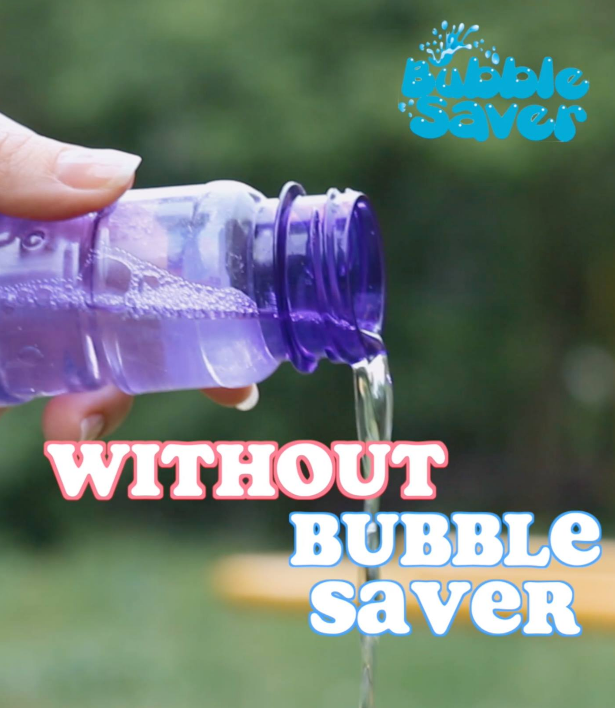 CHILDREN JUMP FOR JOY AS NEW PRESCHOOL Collectable LAUNCHES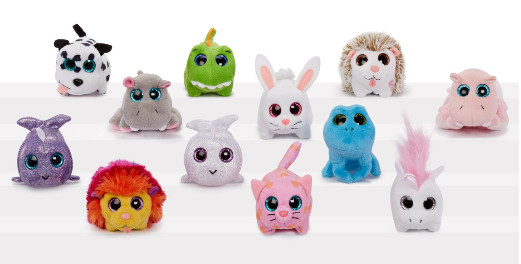 Super cute, super springy and super soft – Springlings Surprise! are the latest preschool collectable plush to launch from Little Tikes, bringing the height of surprise and delight to playtime.
With 12 adorable characters to collect, little ones will be jumping for joy as their new best friend leaps from its special home over and over again. The surprise lies within the animal's colourful home and special peek-a-boo lid as Springlings Surprise! fans guess which character they will be adding to their collection.
With the unboxing phenomena still alive, Springlings Surprise! are perfect for gifts and parties and will keep little ones entertained for endless hours of playful fun. The colourful characters are easily transported and make the ideal companion to keep little ones amused on days out or on family holidays.
Characters include Cherry Sprinkle, Go-Go Rainbow, Sammy Spots and Solo Shimmer. No batteries are required to spring the adorable plush from their homes – just press the button and watch them fly up into the air time and time again.
Bounce, fly, surprise!
Suitable for children aged 2+, available from Argos, Asda, Sainsbury's, Smyths and B&M. Priced at RRP £8.99.
For more information on Little Tikes Springlings Surprise! visit www.littletikes.co.uk.
ShadowBall is a South African designed and patented half a rugby ball that rebounds off any wall and comes spiraling back to the passer.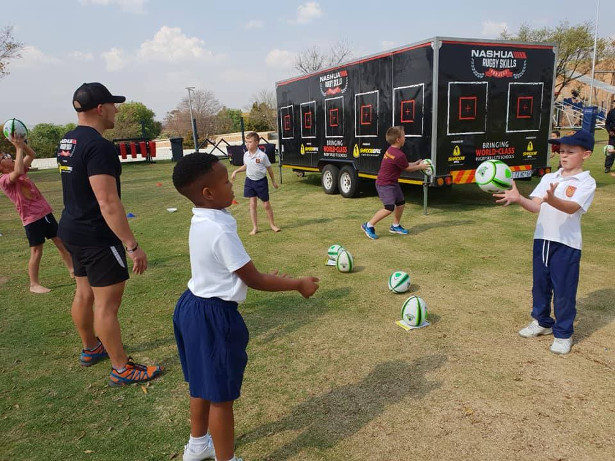 The ball enables players to train solo and has been upskilling schoolchildren around the country. You can read a previous article we wrote about the ShadowBall Academy attached plus a photo. ShadowBall has also been very focused on grassroots rugby & due to sponsorship from Nashua toured the country under the name Nashua Rugby Skills Project that put thousands of children through their pass booster programme. Schools were paired with local previously disadvantaged schools for a strong CSI approach – you can see more info on that if required: www.shadowball.co.za/south-africas-biggest-rugby-skills-competition-launches-into-its-third-year/
The elho Grow Table makes learning about propagation fun and easy for kids (and adults)!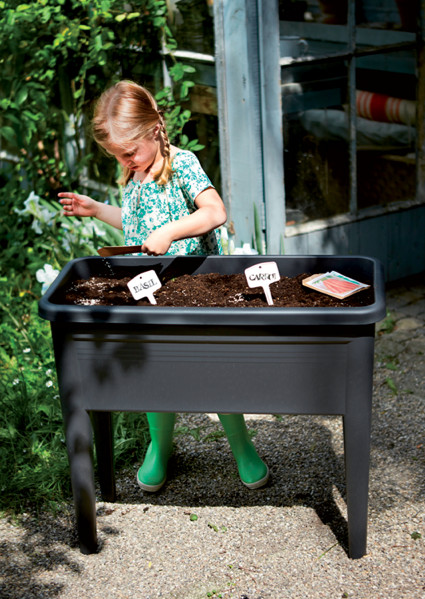 Gardening is a great way to get the family outside during the Summer holidays rather than stuck in front of a screen. Growing your own food is educational as well as exciting.
The Grow Table from elho provides you with your own vegetable garden at an ideal working height, whether you have a lawn, patio, or balcony. Watch your plants grow, from seed or plugs into the tastiest vegetables or beautiful flowers. There is a special grow house available that will protect your plants from birds, pests and the bright sunlight. It will make your plants grow into a perfect harvest even faster.
Images and prices below for the green basics grow table and house xxl from elho. Large selection of high res images are saved to this Dropbox: https://www.dropbox.com/sh/wmrw4ltbwm62i9p/AADLbUGwLnOlbRlLUkQl1_NEa?dl=0
All elho pots and planters are made using recycled plastic with 100% wind power, and are widely stocked at all good garden centres, retailers and available online.
W: www.elho.com F: www.facebook.com/elho
If you need any further information or images just let me know.
Best regards,
Karolyn
Green Basics Grow Table XXL RRP: £32.29
Green Basics Grow House XXL RRP: £18.99
Folding Balance Bike™ | 2-5YRS
SmarTrike's trendy Folding Balance Bike™ is the gateway to learning how to ride a bicycle! Kids as young as two can start by practicing their balance, developing their motor skills, and increasing their confidence on two wheels before taking on the challenge of full-blown cycling. When the day comes (and it will!), they can hop on their pedal bike and cruise around with all with the skills they developed on their very first bike.
Unlike training wheels or tricycles, the SmarTrike Folding Balance Bike™ relies on little ones feet to hold it upright. You can rest assured children are riding safely as its sleek and lightweight design help kids ride with ease while gaining an important sense of independence.
Foldable. Take the bike with you everywhere! Its unique one-click folding ability allows you to take this bike everywhere and anywhere, or store it easily at home.
Ergonomic racing handlebar. Get to grips with cycling and feel like a real racer! The ergonomic racing style handlebar is foam covered for added comfort and optimal grip.
Grow with me bike. Designed with younger kids in mind, SmarTrikes Folding Balance Bike™ has a low rise seat so toddlers learning to balance have extra stability. Its seat and handlebar are height adjustable, enabling it to grow alongside your child as they get older.
Added value. All fun aside, its one-click folding, durable metal frame, and puncture-free wheels make this bike durable, comfortable, and exteremely low maintenance. It is the ideal way to start your kids on their biking journey!
Folding Balance Bike™ | 2-5YRS
2-3 years: Baby Steps. It can often take small steps to reach a big goal. SmarTrike's Folding Balance Bike™ does just that, so now younger kids can start experiencing riding a bike even earlier.
3-5 years: Keep Riding. If your little one needs a bit more time before transitioning to a two-wheel pedal bicycle, no problem, simply adjust the handlebar and seat according to their growing needs!
Folding Balance Bike™ | 2-5YRS
Features & Benefits
Recommended for ages 2-5 years
Key Features
Fully folding in 1-click
Puncture free EVA wheels
Low rise seat of extra stability
Ergonomic & adjustable handlebar
Height adjustable seat
Weight limit 23kg
Meets safety requirements
Patents pending
Black Safety Gear Size XS set is included
Marvel Studios boss Kevin Feige took to the Hall H stage at San Diego Comic Con to officially announce the rollout of MCU Phase 4!
With Avengers: Endgame and Spider-Man: Far From Home closing out Phase 3 this year, there have been hints, leaks and rumours as to what comes next – well, Marvel fans, now we know for sure…
Over an action packed two years, we're going to be seeing a lot more of Black Widow, Scarlet Witch, Vision, Loki, Hawkeye, Falcon, Bucky Barnes, Doctor Strange and Thor, with Phase 4's output being shared between the big screen and small screen – with some titles available via Disney's new Disney+ streaming service.
With some familiar faces returning for Phase 4, here's a selection of our favourite past designs…
BrainBox Sport >> Keep Kids Busy & Happy this Summer >> This BrainBox includes fascinating facts about almost every sport you have heard of and maybe a few you haven't!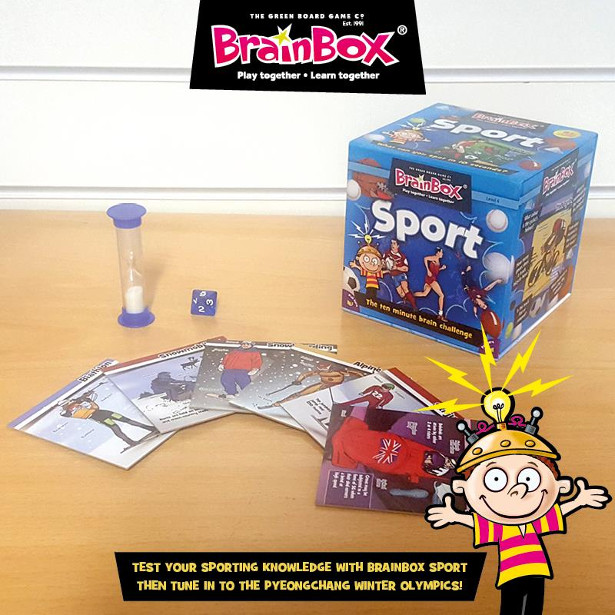 TWITTER | FACEBOOK | PINTEREST | YOUTUBE
The fabulous BrainBox range offers so much fun for all the family! From family board games to the original BrainBox memory games to a smarter way to play Snap and Pairs as well as many parent/teacher resources to help children get a head start at school. We are also have BrainBox club, where you can play all your favourite games online!
BrainBox Sport
£11.99
Did you know table tennis has 300 million players worldwide? Or that the first Rugby World Cup was won by New Zealand? This BrainBox includes fascinating facts about almost every sport you have heard of and maybe a few you haven't!
The game play is to study a card for 10 seconds and then answer a question based on the roll of a die. If the question is answered correctly, the card is kept, and the person with the most number of cards after 5 or 10 minutes is the winner.
Made from a minimum of 70% recycled material and designed in the UK, the BrainBox range is fabulous fun.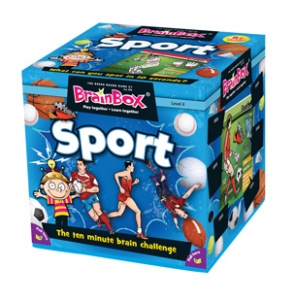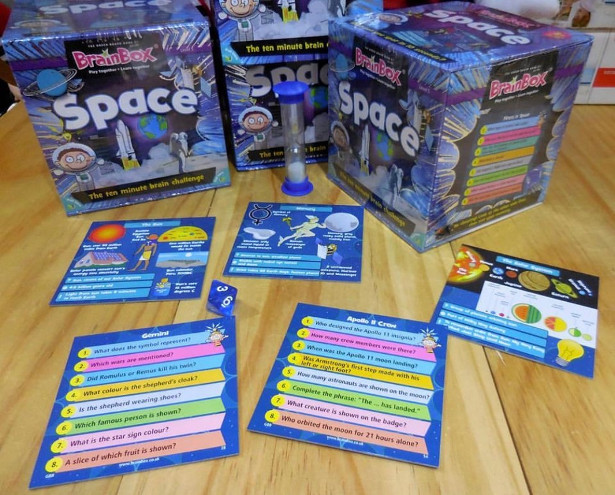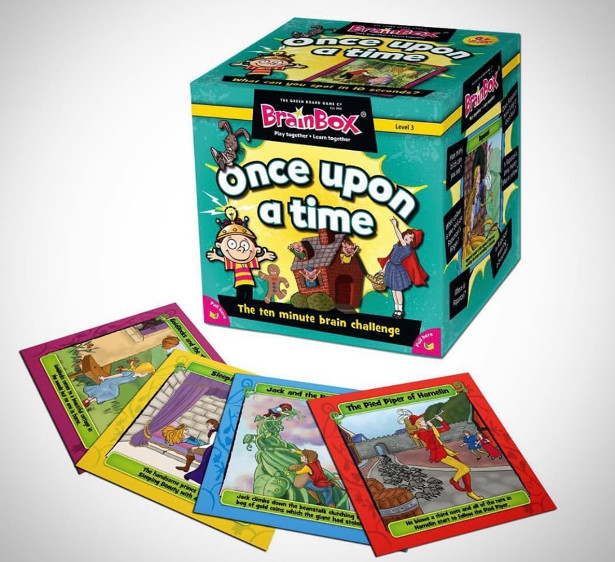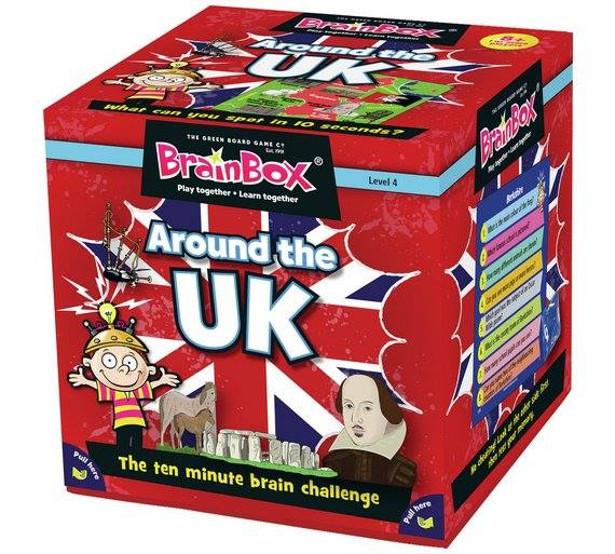 From extra-long cuddly hot water bottles to cute and fuzzy character storage boxes for the kids, Potwells has Christmas all wrapped up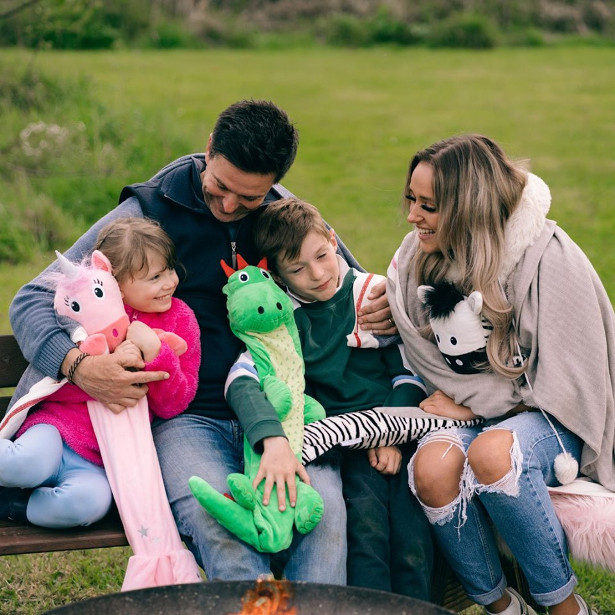 From extra-long cuddly hot water bottles to cute and fuzzy character storage boxes for the kids, Potwells has Christmas all wrapped up
Cuddly and cosy extra-long hot water bottles for kids to keep the little ones toasty
All new, wipe-able, stackable boxes and chests featuring fuzzy characters
June 2019 – If you're searching for a great Christmas gift for kids, luxury children's brand Potwells has got some excellent suggestions for you! From keeping the kids warm, to adding a fun decorative touch to their rooms, Potwells has Christmas all wrapped up. Take a look at some of their perfect for present products:
Extra-long, extra cuddly hot water bottles for kids: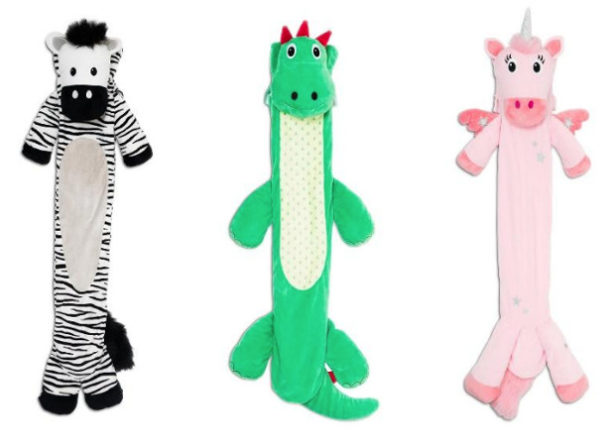 These 75cm long hot water bottles are 3 times the size of normal hot water bottles, meaning they'll keep your little one's whole body warm. The hot water bottles are made from high quality grade natural rubber and ergonomically designed with air bubbles on the body surface to help trap heat so the bottle stays warm for 6-8 hours. The child-friendly covers are made from 100% polyester soft fleece and are fully washable.
Available in three cuddly designs to suit various personalities, Zavi the Zebra, Ursula the Unicorn and Dustin the Dinosaur, children will love these cute, soft and warm products. Available now for £39.95 at Powells.co.uk
Storages solutions that'll make the little one's smile:
Perfect for a playroom or bedroom Potwells' storage boxes come in 15 different designs, from animal favourites through to mystical creatures and space aliens. Made from soft wipe-clean materials and featuring a fun, fuzzy character on the front, the boxes can be stacked, can stand alone or fit inside cube storage units. They also flat-pack, so are perfect for travelling as they'll fit neatly into any corner.
For storing larger items or for those who require a larger area to store all those toys, the child-friendly collection also includes three large storage chests with three fun designs to choose from, Sloth, Aliens or Unicorn. Available to buy now from Potwells.co.uk, with boxes priced at £21.95 and chests at £29.95.
Potwells was created by former Primary School teacher Jullie Ann MacLean and business manager Nicola Barnett in 2013 offering practical yet luxurious children's products. With seven children between them, Julie Ann and Nicola's children helped them create each of the products available through the business, assisting on design choices, testing them out and modelling them for the website. All the products from Potwells have been chosen with kids in mind by kids themselves.
For more information on Potwells, please visit: www.potwells.co.uk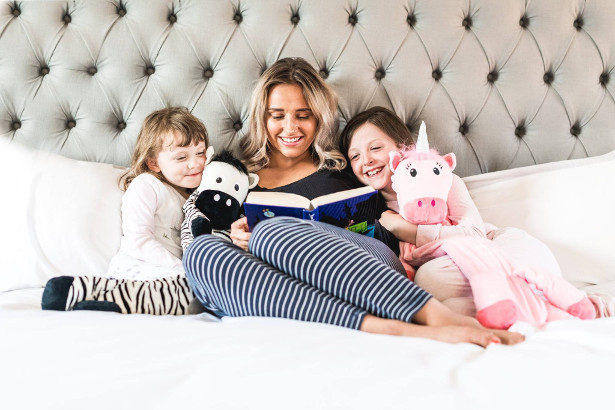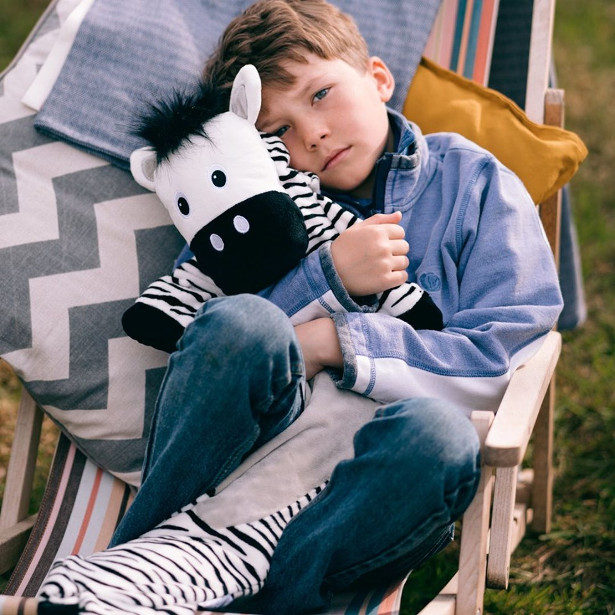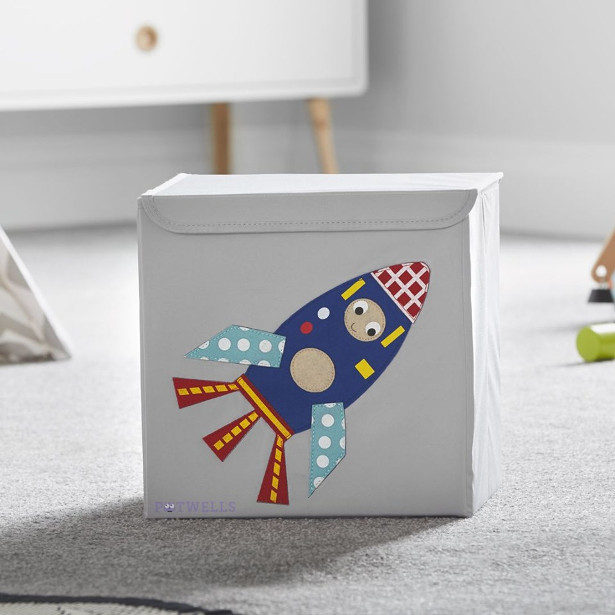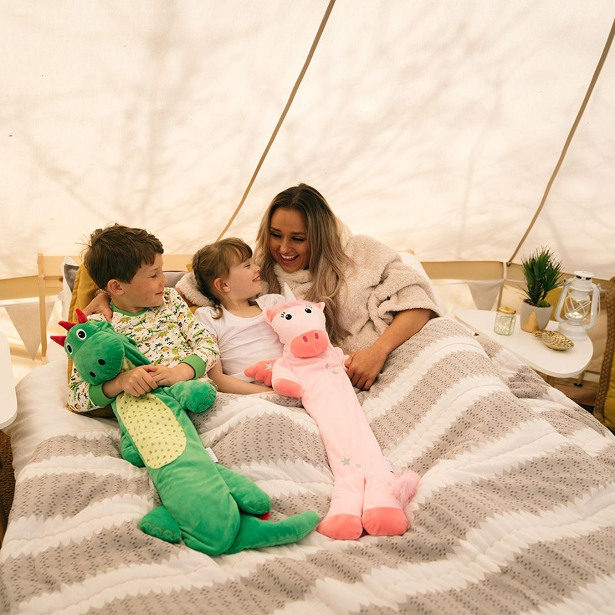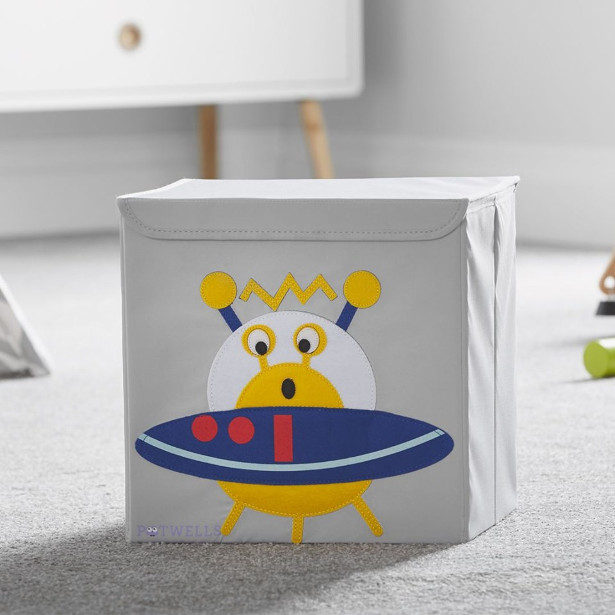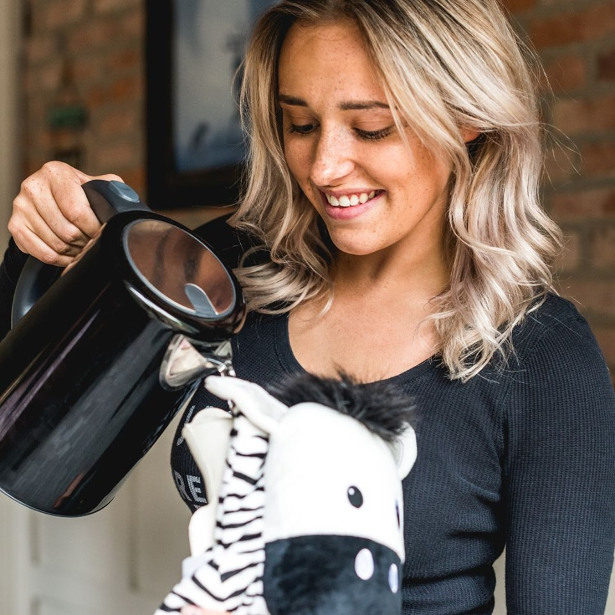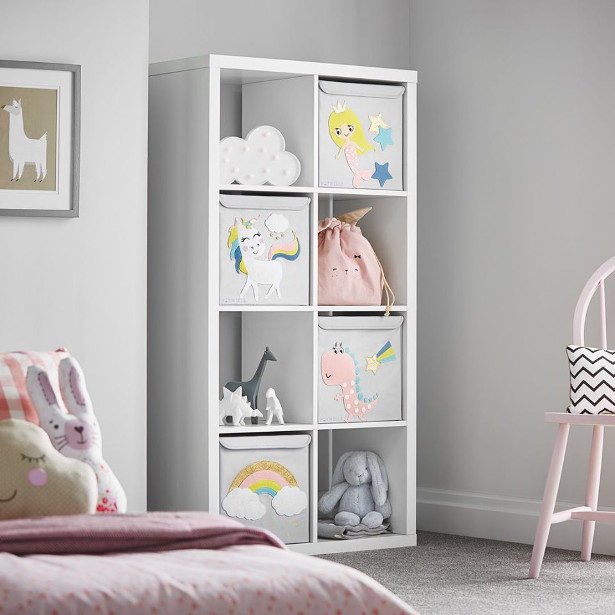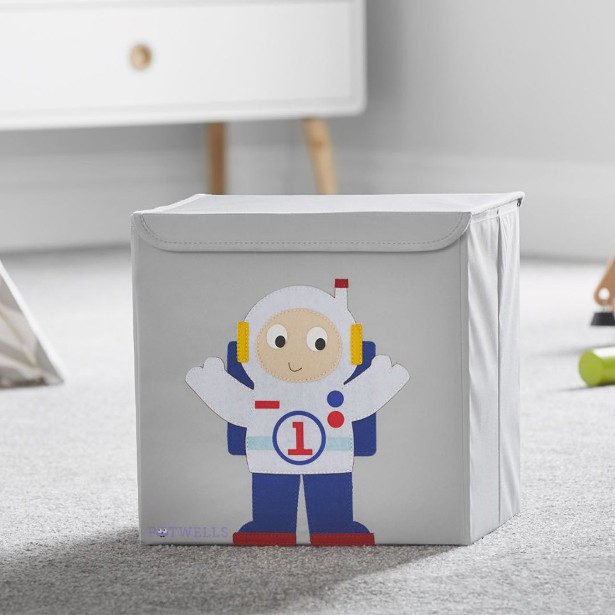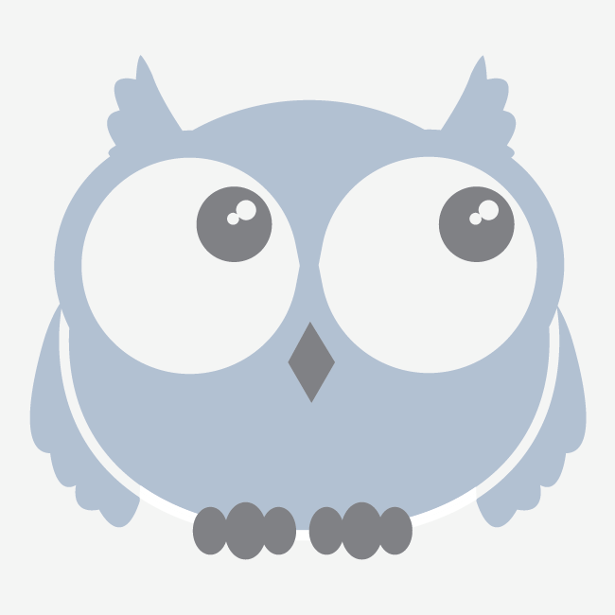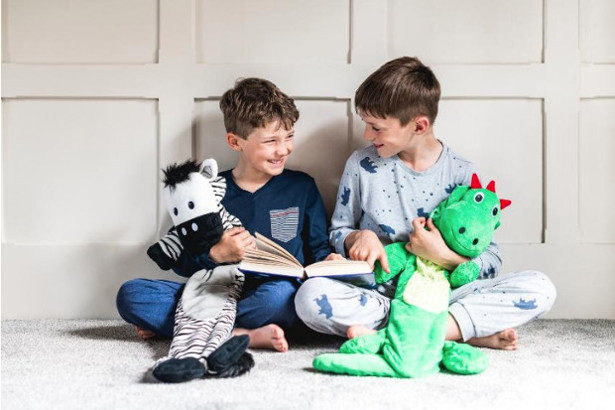 Fake news or not? Trump Cards from Kick Ass Games, the wackiest card game ever, now available in the UK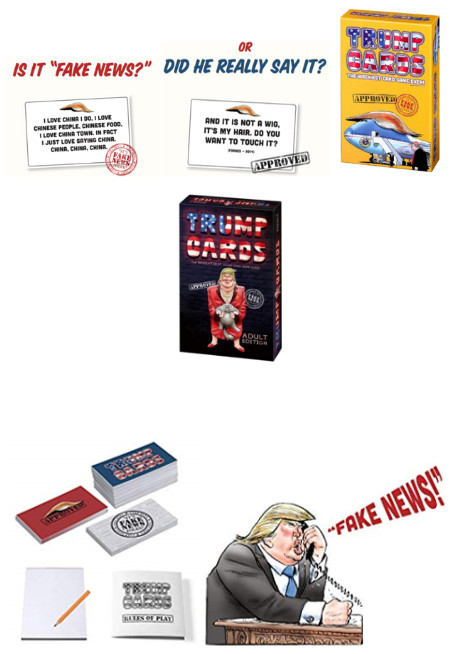 Guess Trump fact from fiction in the hilarious new card game where players decide if statements from the President are true or "Fake News, Folks!"
A hilarious new card game is launching in the UK where players must decide whether a number of outrageous quotes are attributed to President Trump or whether they are "Fake News, Folks!"
Ideal for parties, family gatherings and festive fun, two to ten players take turns reading out the Trump Cards in their best Trump imitation. Think the President really said it? Play the "Approved" card. Think it's made up? Slap down the "Fake News" card. One point is granted to each player for correct responses, but if no player is correct, the reader gets one point. Win the game by being the first player to reach 5 points. It really is that simple and yet still guaranteed to bring laughs, surprises and, of course, a whole load of fake news!
Once the kids have gone to bed, the party can continue with the new Adult Edition of Trump Cards (age 17+) where his more racy and controversial comments feature. Perfect for keeping the fun and laughter continuing until the early hours.
So, next time the awkward political or just plain boring conversations begin at the next family gathering, lighten the mood with this hilarious card game that will keep everyone laughing for fake news and real news quotes alike. All "real" Trump quotes are properly sourced to prevent arguments.
For 2-10 players and ages 12 to adult.
Contents:
300 Trump cards, 10 Fake News cards, 10 Approved cards, Writing pad, Pencil, Rules sheet
Trump Cards is available from Tesco, WH Smith and Amazon with pricing at around £18
Trump Cards Adult Edition is available from WH Smith and Amazon with pricing at around £18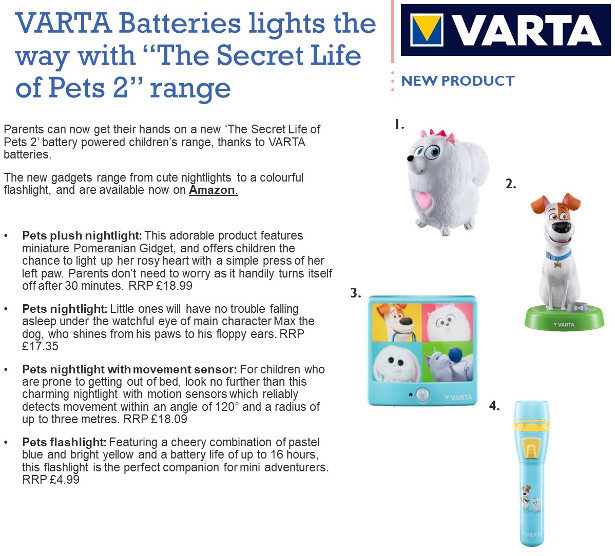 JUST WHAT THE DOCTOR ORDERED!
Doctor's Set – £39.95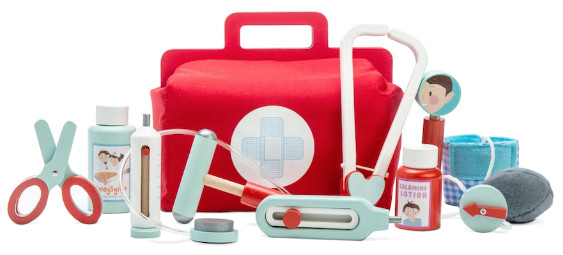 Let the doctor's surgery come to life in your own home with Le Toy Van's award-winning vintage style Doctor's Set!
Perfect for aspiring little doctors and nurses, this striking red fabric bag includes nine wooden medical instruments from the classic-looking stethoscope and ear scope through to a thermometer, syringe and 'clickable' medicine bottles, so that your little one and their friends can enjoy creative and social role-play, making the real doctor's surgery much less daunting!
What's more, everything can be packed up neatly into the eye-catching traditional-style bag and transported with the little on-call doctor to the next patient!
Le Toy Van's Doctor's Set is finished with bright colours to form a stylish set which is certain to kick-start your little ones growing imagination.
HARIBO FRENZY EDITIONS
HARIBO has unveiled two exciting new limited-edition Frenzy flavours for Starmix and Tangfastics.
Bringing a taste of sunshine to any occasion, Starmix can now be enjoyed in a mouth-watering mix of Exotic Fruit flavours. Tropical treats include an alphonso mango Heart, passionfruit & strawberry Egg, a maracuja Bear and a guava & grapefruit Bottle.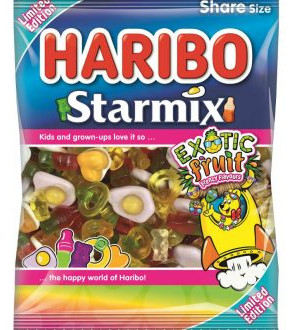 Meanwhile, Tangfastics is available in a selection of delicious Wild Berry flavours. The perfect accompaniment to fun times this summer, pieces include a juicy blueberry & elderflower Dummy, a cassis Bottle, a cherry Croc and an irresistible gooseberry flavoured Cherry shaped piece.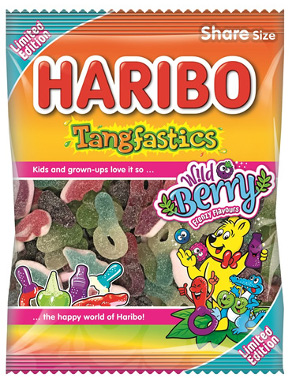 For further information on Starmix Exotic Fruit or HARIBO Tangfastics Wild Berry, simply visit the product page on www.haribo.com.
TIG-TAG®
You're it!
The HOT new outdoor toy this summer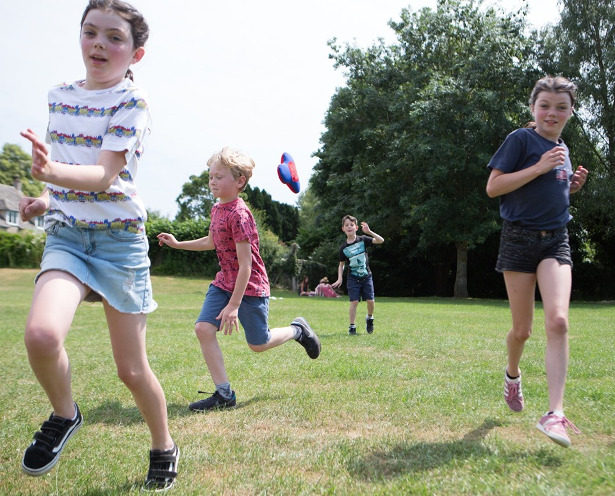 TIG-TAG® is an exciting new outdoor game designed to get the whole family up and playing together. Mum, Sister, Brother, Friend, Grandad – who's in for a game of TIG-TAG this summer?!
TIG-TAG is a super-lightweight and soft to the touch flying toy, designed to be thrown at your opponents. The aim of the game is to throw your TIG-TAG and hit your friends or family, whoever it touches, is then 'it'! Dodge, jump or run to avoid being 'it'! Is the aim of the game!
Sound familiar? Did you play 'Tig' when you were younger? No? How about 'Tag'?! These are just some of the names used to describe the popular children's game in which the player who is 'it' chases the other players in a bid to touch them, thereby making them 'it'. Popular around the world, this game has many names BUT, none of them quite like the reinvented game of TIG-TAG…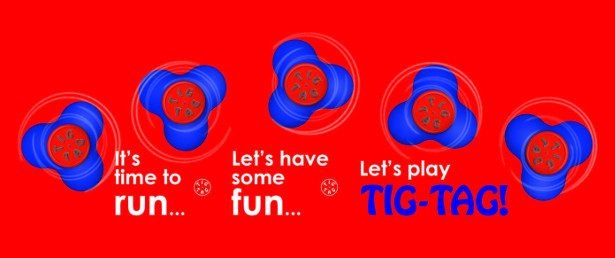 TIG-TAG is designed to be a softer, fairer, safer way to play the game. Tig-Tag removes the physical pushing or hitting of others to make them 'It', kids of all ages can simply throw the lightweight TIG-TAG. This means fewer accidents, while bigger children no longer have such an advantage! Making the game inclusive for all age groups to play together, Children as young as 3 get a real 'shot' at joining in with the family fun, adults, watch your back!!! Fun and laughter typically ensue!
TIG-TAG is cleverly designed to be easy to hold and to travel quickly through the air. Made from quality neoprene, it's incredibly gentle and soft on contact, it's also safe to wash and dries quickly.
Thinking of an outdoor game to take on holiday? Look no further. Lightweight and incredibly compact, TIG-TAG is the perfect travel companion when holidaying this summer.
Age: 3+
RRP: £14.99
Available from www.tig-tag.co.uk and Amazon
TIG-TAG® is designed and developed in the UK