THE AWARD WINNING PORTABLE BABY CHANGING MAT THAT PROMISES TO END WRIGGLY NAPPY CHANGES FOR GOOD.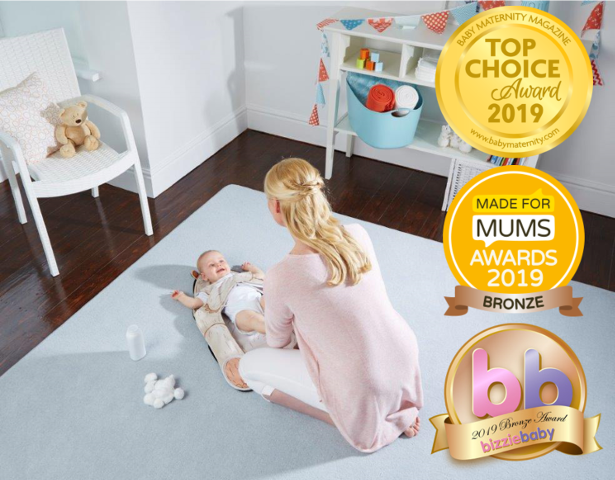 The Wriggler portable changing mat is aiming to ease the stress of nappy changing battles and make changing time calmer, quicker and less frustrating.
The Wriggler is the first portable changing mat designed specifically for babies who wriggle during nappy changing. Its innovative kneepad design gently hugs the child and anchors the mat in place, preventing flipping and rolling and freeing up the parent's hands for fast and easy changing.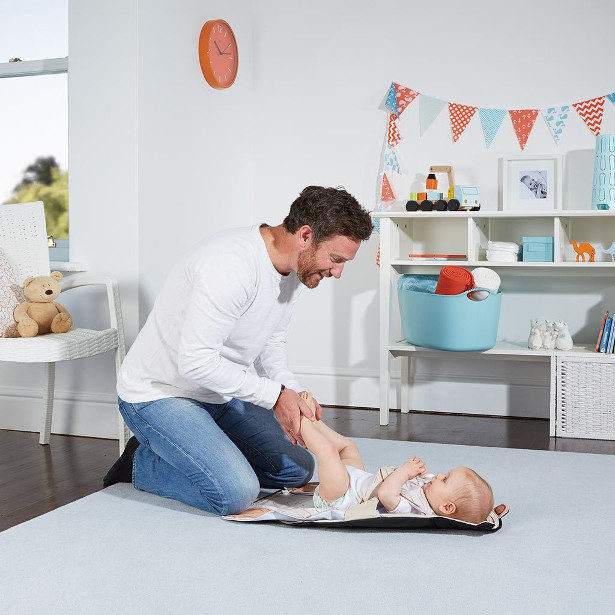 "Once babies learn to roll and crawl, changing time can become a stressful battle for parents and their little ones," explains co-creator Aileen McCauley. "It's not surprising then that up to 40% of parents report feelings of stress and frustration during nappy changing. We created The Wriggler when we experienced the problem with our little ones and thankfully changing time went back to the calm, stress-free time it had once been."
The Wriggler is a patent pending product which has been rigorously tested to meet the most stringent baby safety standards in the US and Europe. The premium quality materials are BPA, phthalate, lead and PVC free. It is fully wipeable so messes can be wiped clean in seconds. For newborns and toddlers who don't wriggle it also converts to a traditional mat so it's the only mat needed from birth until potty training. Its portable and durable design, which folds up neatly for handbags or changing bags, allows it to be used at home or out and about.
The Wriggler has received multiple awards from prestigious parenting review sites, such as MadeForMums and BizzieBaby in the UK and BabyMaternity Magazine's Top Choice Award in the USA . "Parents have called it a 'miracle mat' and their 'sanity saver'," says James McCauley, co-creator of The Wriggler. "Changing time is a big part of every day for babies and toddlers with the average baby needing to be changed 6 times a day or 6,500 times until toilet training. We're delighted to make life just a little easier for parents and be able to bring such a positive change to their busy days."
The Wriggler is available at www.thewriggler.com and its RRP is €39.99 / £35.99 (incl shipping)
Pluxty Ltd is a baby product company founded by husband and wife and parents of two children, James and Aileen McCauley. They wanted to offer smart solutions to common problems parents encounter with the aim of making life just a little bit easier and allowing parents to get back to the fun stuff of seeing the world through the eyes of a toddler. Their first product is The Wriggler – the portable changing mat that ends wriggly nappy changes for good.