UNICEF AND PADDINGTON TO CELEBRATE THE FESTIVE SEASON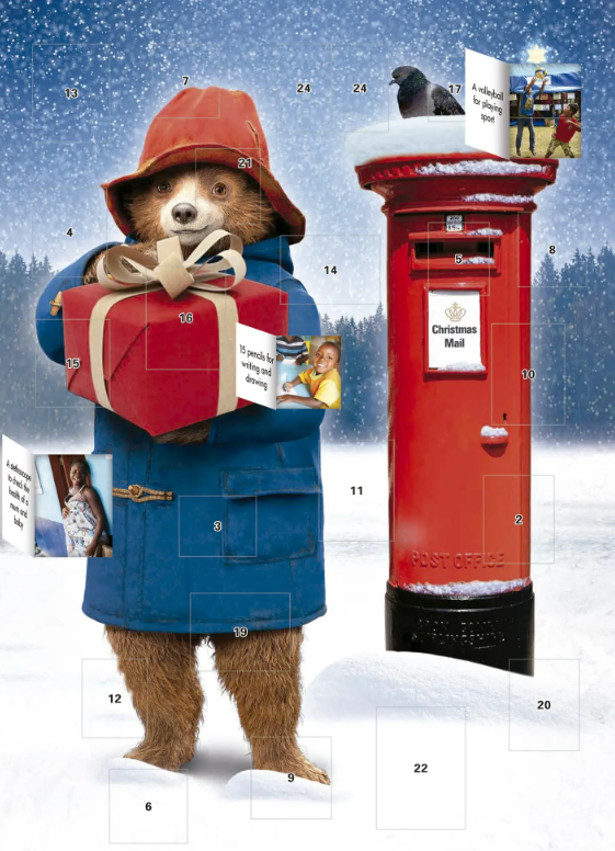 TWITTER | FACEBOOK | INSTAGRAM
London, 29 October 2019 – Paddington™ is the Champion for Children's rights at Unicef since 2017. Thanks to this partnership, Unicef has teamed up once again with Paddington to celebrate the festive season with an exciting range of products including a brand-new set of advent calendars. Each Paddington product teaches children how families live around the world and raises vital funds to help Unicef ensure every child is happy, healthy and safe.
Paddington, the friendly bear from Peru, left his home with an old hat, battered suitcase and a love of marmalade. He arrived in London with a label asking whoever finds him to 'Please look after this bear. Thank you.' Like millions of children and families all over the world, Paddington had to flee his home to build a new life and his story exemplifies kindness, tolerance and perseverance in the face of adversity.
Unicef has partnered with Paddington to bring three bespoke products to raise vital funds and show that every child around the world has the right to happiness, health and safety. The three Unicef Paddington products include:
Paddington's Advent Calendars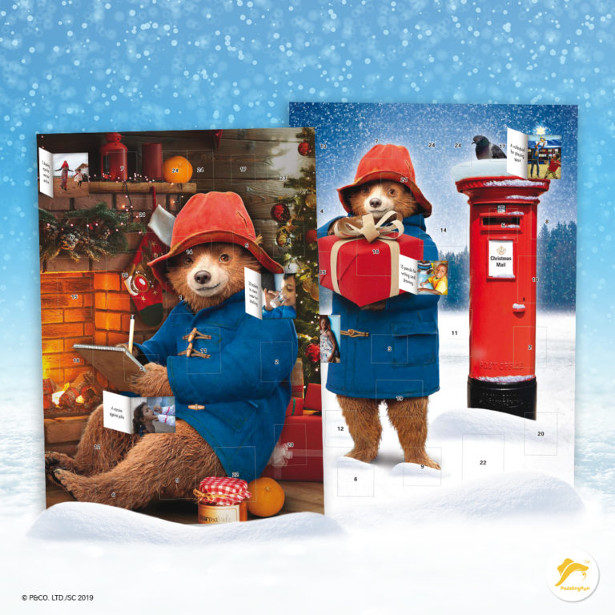 Paddington's Advert Calendars make the countdown to Christmas extra special. By buying this advent calendar, you will be providing 24 life-changing gifts for children. Instead of chocolate, each window hides pictures of real supplies that Unicef delivers to children around the world such as warm blankets, school supplies and vaccines.
Paddington's Parcels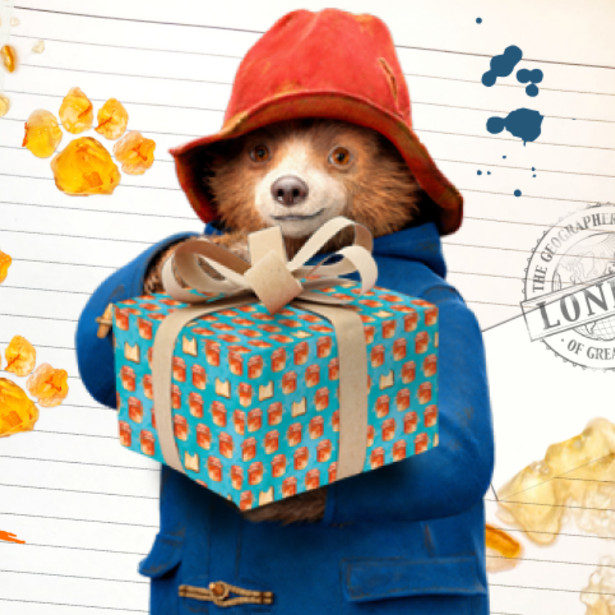 Paddington has teamed up with Unicef this Christmas to send parcels full of presents to children in danger. The gift giver chooses a selection of supplies from the Unicef UK website such as warm hats and scarves, vaccines, schoolbooks, pencils etc. and puts them in a bespoke virtual box. The gift giver then buys the box, donating the cost of the supplies to Unicef's work to keep children around the world happy, healthy and safe. To say thank you, Unicef will send each gift giver a special message from Paddington!
Paddington's Postcards
Paddington has been learning all about the lives of amazing children around the world. He cannot wait to tell children in the UK about what he has learned. Sign up for a monthly gift of £8 and as a thank you, Unicef will send your child a personalised postcard (and more!) from Paddington every month. With each pack, they will explore a different country with Paddington and learn about the life of a child who lives there. Perfect for children aged 4–10.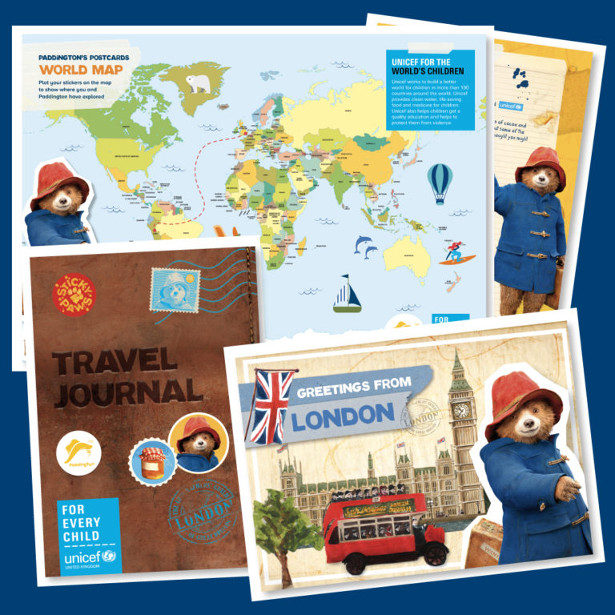 Senior Brand Partnerships Manager at Unicef UK, Joanne Murray said, "Paddington's story of kindness, tolerance and perseverance makes him the perfect champion for children this festive season. Each of our Paddington™ products are made for those who would like to spread the true meaning of Christmas with Paddington and make a real difference to children's lives all over the world."
Vice President of Strategic Marketing at Copyrights Group, Talia Lipiec said, "We are thrilled to be partnering once again with Unicef UK for the next holiday season. We hope to contribute as much as we can so these Paddington products can bring joy and happiness to children around the world."
For more information about Unicef UK's Paddington partnership, please visit: www.unicef.org.uk/corporate-partners/paddington/