TIG-TAG®
You're it!
The HOT new outdoor toy this summer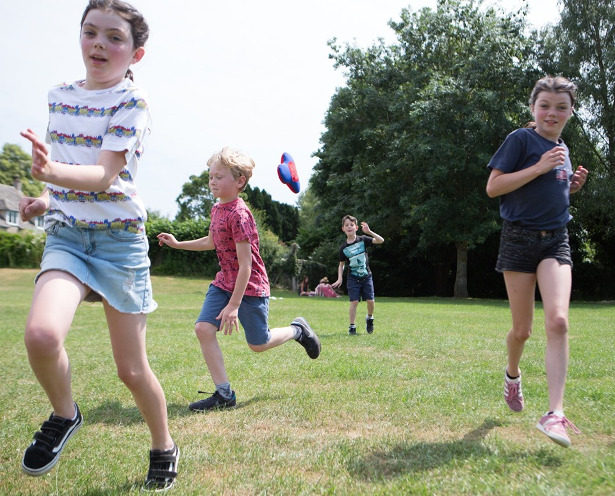 TIG-TAG® is an exciting new outdoor game designed to get the whole family up and playing together. Mum, Sister, Brother, Friend, Grandad – who's in for a game of TIG-TAG this summer?!
TIG-TAG is a super-lightweight and soft to the touch flying toy, designed to be thrown at your opponents. The aim of the game is to throw your TIG-TAG and hit your friends or family, whoever it touches, is then 'it'! Dodge, jump or run to avoid being 'it'! Is the aim of the game!
Sound familiar? Did you play 'Tig' when you were younger? No? How about 'Tag'?! These are just some of the names used to describe the popular children's game in which the player who is 'it' chases the other players in a bid to touch them, thereby making them 'it'. Popular around the world, this game has many names BUT, none of them quite like the reinvented game of TIG-TAG…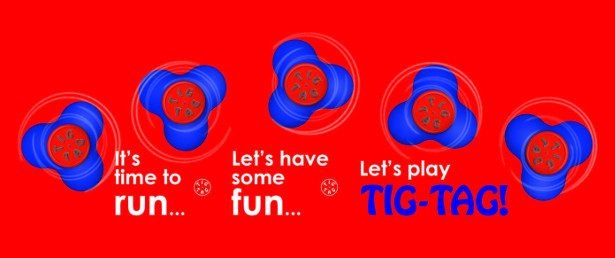 TIG-TAG is designed to be a softer, fairer, safer way to play the game. Tig-Tag removes the physical pushing or hitting of others to make them 'It', kids of all ages can simply throw the lightweight TIG-TAG. This means fewer accidents, while bigger children no longer have such an advantage! Making the game inclusive for all age groups to play together, Children as young as 3 get a real 'shot' at joining in with the family fun, adults, watch your back!!! Fun and laughter typically ensue!
TIG-TAG is cleverly designed to be easy to hold and to travel quickly through the air. Made from quality neoprene, it's incredibly gentle and soft on contact, it's also safe to wash and dries quickly.
Thinking of an outdoor game to take on holiday? Look no further. Lightweight and incredibly compact, TIG-TAG is the perfect travel companion when holidaying this summer.
Age: 3+
RRP: £14.99
Available from www.tig-tag.co.uk and Amazon
TIG-TAG® is designed and developed in the UK