Swim in confidence and style with the new Zone3 swimwear range

Zone3 is expanding its swimwear offering in 2020, with major design and functionality updates in response to requests from athletes and customers. Made up of six exciting lines: Cosmic, Prism, Aztec, High-Jazz, Iconic and an all-out Race Range, the new swimwear range has a breadth of styles and fit that cater to all tastes and abilities.
Working with experts in swimwear design, the new Zone3 'XFINITY' fabric provides a market-leading fit and feel across all of the items in the range. The fabric is exclusively fabricated in Italy and has been tested by hundreds of athletes, ensuring 100% chlorine resistance, shape retention, coverage and performance.
The Zone3 swimwear range is designed to stand up to the demands of everyday swimming. With more options in terms of design and styling, this collection now offers all swimmers and athletes the chance to feel confident, comfortable and happy in the water, whatever their goal.
Key swimwear products
New for 2020:
Iconic
The Iconic range is the core collection of swimwear from Zone3. It features performance fabrics and a performance fit, while a black base with a geometric metallic gold print offers a stylish and subtle look. Available in all of the most popular styles of swimwear, it ensures there is something for everybody.
Prism 3.0
The Prism collection features a variety of eye-catching geometric print designs with contrast details. With an additional '3.0' pattern for 2020 (see below) and new swimwear styles added to the range, Zone3 is aiming to offer something for everyone in this stylish and vibrant collection.
Cosmic 3.0
The Zone3 Cosmic-Fluro range builds on feedback from the previous season. Combining vibrant neon colours with nebula space imagery (see the 2020 Cosmic 3.0 print below), this is a collection that is subtle yet stylish, which adults and children will be proud to show off in the pool.
Swim accessories and goggles
As well as adding to the swimwear range, Zone3 has also been developing a number of additions to the accessories and goggles collections. The new range of training aids has been a particular priority, with each product targeting improvements in technique and efficiency, as well as safety, both in the pool and in open water, from swimming caps to pull bouys and stroke paddles.
The Zone3 goggles range is high-performing for both pool and open water swimming. Packed full of great features, including 100% UVA/UVB protection and wide angle anti-fog lenses, there is a variety of lens types that offer clarity for all types of swimming. New styles and colourways mean there's a goggle to suit every swimmer in 2020.
All of the Zone3 swimwear products will be available from zone3.com from 20th January onwards.
Infused: Bath Salts (RRP: £12.99)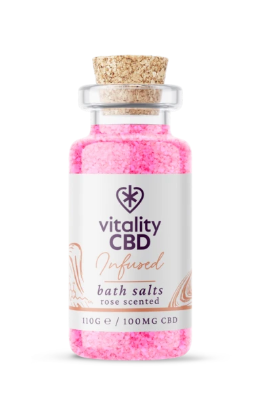 There's no better way to take CBD than during deep relaxation, and what better way to unwind than with a naturally soothing bath? Soak your issues away today. Vitality CBD have carefully curated an ingredient blend including epsom salt, renowned for being high in magnesium, and for its natural detoxification of your skin. Sooth your muscles, stimulate circulation, and relieve tension across the body, all with a comforting rose scent.
Infused: Bath Bomb (£9.99)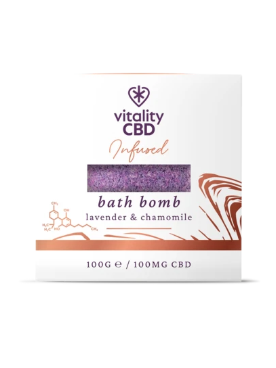 One of Vitality CBD's favourite ways to take CBD is to pause, sit back, and soak it in. Indulge in some self-care with Vitality CBD's luxury CBD bath bomb, and enjoy its blend of naturally soothing aromas.
Relaxation is an important part of your daily routine, and aromatherapy is integral to mental wellbeing and balance. That's why Vitality CBD have chosen a splash of calming lavender, and the gentle tones of chamomile. Together, they promote a recentring of internal clarity, whilst also moisturising the skin.
Great Tasting Water On The Go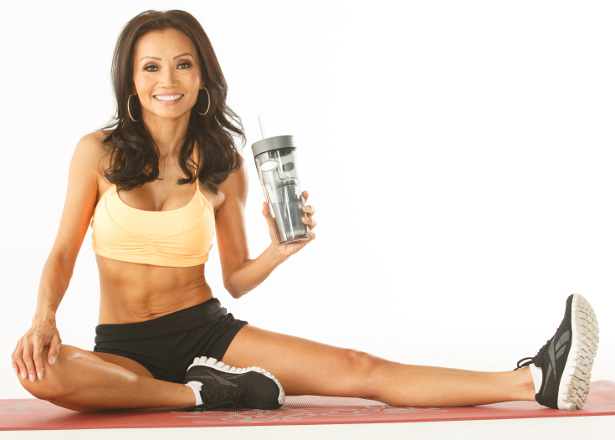 Research suggests 7.7 billion plastic water bottles are used each year, that's on average 150 plastic bottles every year per person according to Water UK. Help cut down your own personal plastic footprint by making a small yet active change to the way you keep hydrated by carrying a reusable water bottle at all times, not only reducing your own use of plastic but also saving you money in the long run too.
Enjoy pure-tasting water anywhere you go! Offering 0.8L capacity the ZeroWater Portable combines all the top-performing filtration technology of the standard ZeroWater filtration jug but in a stylish, convenient cup complete with textured easy grip lid. So you can enjoy great tasting water out of your tap whether you're at home, work or the gym, a resounding success for you and the environment.
The ZeroWater Portable uses the iconic patented ZeroWater filtration system, which combines FIVE sophisticated technologies that work together to remove virtually all dissolved solids from your water. The only pour-through filter pitcher on the market that's certified by the NSF to reduce lead.
What Does The ZeroWater Remove?
According to government figures 8.5 billion plastic straws are used each year. Which is why reusable straws are a great alternative and the ZeroWater Portable comes with just that, offering durability and a hard wearing design that seamlessly reflects the aesthetic of the portable cup. Another fantastic example of how the ZeroWater Portable is such a great alternative to single use plastic bottles.
How Long Will The Filter Last?
On an average water reading of 200 ppm you get 19 litres of filtered water from each ZeroWater Portable filter but please note it is dependent on the initial quality of your unfiltered tap water and daily consumption as the amount of dissolved solids in tap water varies across the UK. Each of the ZeroWater Portable filters employ a next-generation filter replacement technology. A "Colour Change" window which indicates when you need to replace your filter for added convenience. Once the replacement filter has then been fitted the other can be recycled at most Household Waste & Recycling Centres in the UK.
The ZeroWater Portable is available to buy online for £14.99 from ZeroWater, replacement filters (2 Pack), £14.99 from ZeroWater.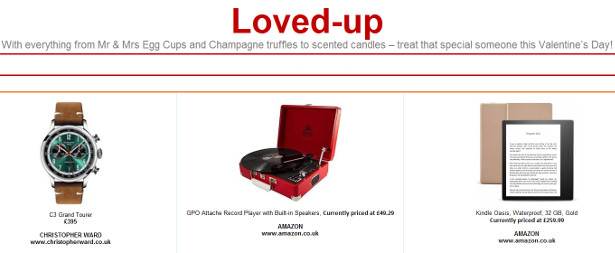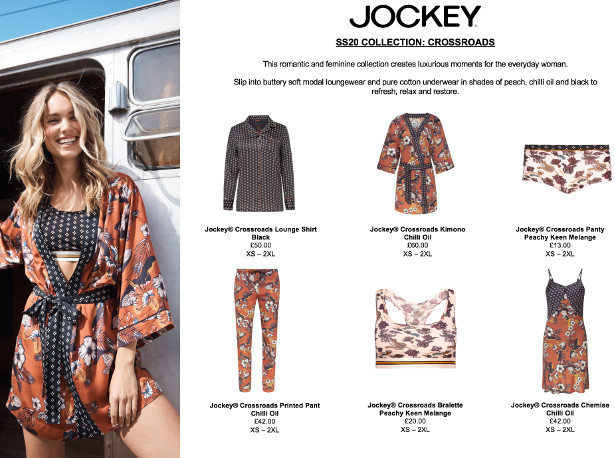 Valentine's Day at Petersham Nurseries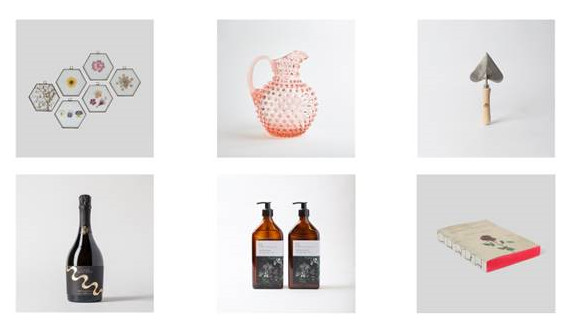 This Valentine's Day, like any other, people will show affection towards their loved one by sending cards, flowers, chocolates and messages from the heart. Petersham Nurseries' selection of Valentine's Day worthy gifts will help romantics stand out from the crowd, with unique and artisan products to choose from. In the spirit of sustainable consumerism, Petersham Nurseries has created it its products to last, to be kept for a lifetime as a romantic keepsake.
Petersham Nurseries Heart Shaped Trowel (£40)
Hexagonal Frame with Pressed Flowers, set of six (£22)
Villa Marcello, Prosecco Millesimato Brut, 2016 (£18)
Pink Hobnail Jug (£95)
Floral Handbound Notebook (£24.50)
Roseum Wash (200ml £18.00) (500ml £35.00)
Roseum Lotion (30ml £7.00) (200ml £20.00) (500ml £45.00)
petershamnurseries.com/
'Me Time' Hamper from Macknade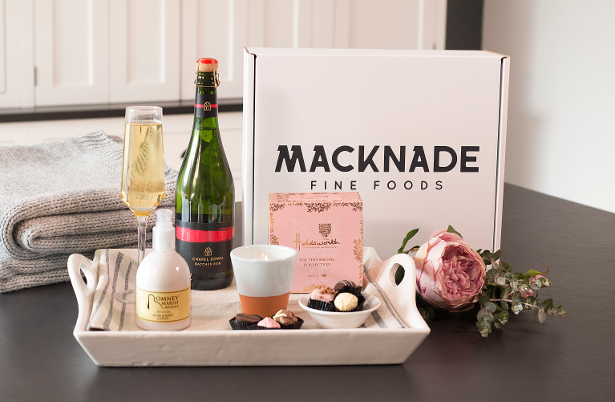 We all deserve a moment to ourselves sometimes. With that in mind, leading independent food brand, Macknade, has created a hamper to make those moments even more special. Containing a bottle of Chapel Down Sparkling Bacchus, a collection of Holdsworth Theobroma Chocolates and a locally made lanolin hand & body lotion all to be enjoyed in the light of your new Divine Delia Verano Candle.
The Me Time Hamper is just one of a range from Macknade, which is best known for its Flagship Food Hall in Faversham, Kent. Every product is carefully selected for its quality & provenance, and most importantly, how it tastes! If you can't find what you're looking for, Macknade also specialise in making bespoke hampers filled with the food & drink that you or your recipient loves the most.
This hamper contains the following items:
Romney Marsh Wools Hand & Body Lotion (240ml)
Divine Delia Verano Candle
Holdsworth Theobroma Collection Milk, White & Dark Chocolates (200g)
Chapel Down Sparkling Bacchus (750ml)
Signature Macknade Box
macknade.com/shop/
The "Me Time" Hamper is £60, other hampers are available from £25.
"How to Calculate
Dog Years to Human Years"
(might not be what you think!)
www.loulouclayton.com
French Bull Dog 11×14″ Commission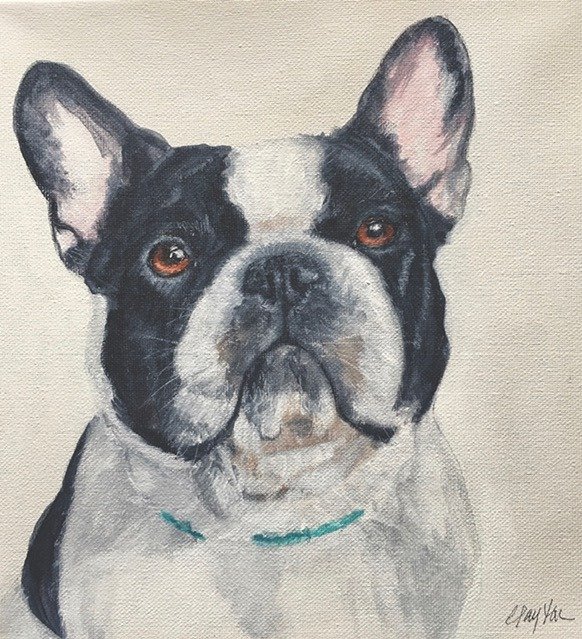 How to Calculate
Dog years to Human years
You know that long believed 1 dog year = 7 human year's theory? The explanation of how this formula got started is based on the 7:1 ratio and on the statistic that people lived to about 70, and dogs to about 10. This theory is not supported and might have been created for marketing purposes – ie encouraging yearly Vet checkups.
So here's the
Dog Year to Human Year Update
(Math Hat not included!)
Once upon a time, recently, a team of researchers formed their equation after comparing the epigenetic clock (a way to measure age, involving DNA) of humans, to the epigenetic clock of Labrador retrievers and also mice. This is the equation they came up with: human_age = 16ln (dog_age) + 31 ("Ln" is the natural logarithm of your dog's age in years. Did you get that?
To make all of this a little easier, here is your Logarithm Calculator, to help you figure it all out. Good Luck and congrats on your "A+" in "Logarithm" (Good name for a band, The Logarithms)
Oh yes, one more thing, keep in mind that all dog breeds age differently; this calculation was made studying only Labrador retrievers, so it may not align perfectly with your dog's breed, but you get the idea… I hope.
In the Shop
DOGS on The Couch!
Cottage Dog Pillows
•20×20″ Hand-enhanced
•Heavy woven soft natural fabric
•Heavy down insert
•zipper enclosure
•Made in the USA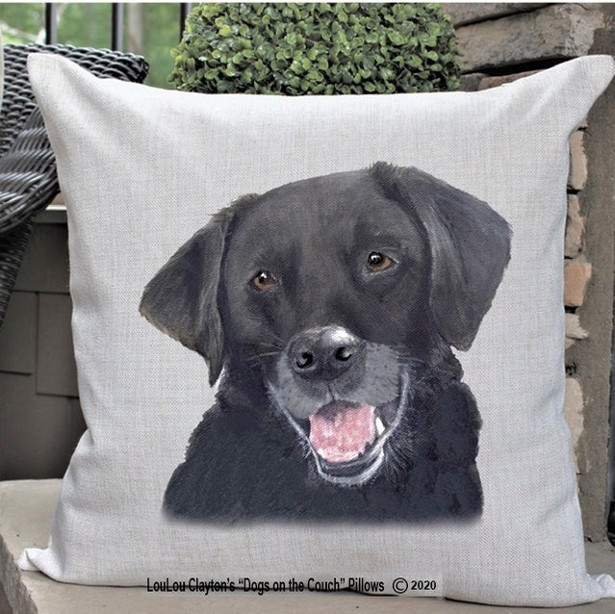 How it all began…
The year was 1904, I was 5 years old, living in Westchester County, NY
This Christmas morning, Santa brought me a new easel, a snazzy beret, plastic eye glasses and flammable PJs.
I still have the easel & love my beret!
Have Fun!
XOXO
Hampers/Picnics are always a great option for Valentine's day.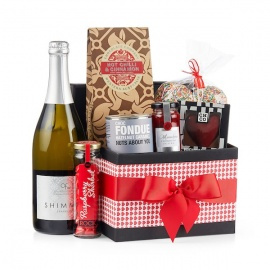 They go well on a picnic date! This place does Australia wide shipping and customisable hampers so you can include the goodies you know your partner loves.
www.justintimegourmet.com.au/hampers/valentines-day-hampers
Another great thing is that they source local ingredients, so the hampers support local businesses and the products are all really great quality.
Another great idea is tickets to an outdoor cinema or a fringe show. Fringe Festivals falls in Perth during Feb!
Adina Oceaneer Chronograph Sports Watch NK133 G0XB (RRP $795) –
See more here :- www.adinawatches.com.au/product/adina-oceaneer-chronograph-sports-watch-nk133-g0xb
Technologically advanced gold plated bracelet watch, encompassing a superior water and dust protection system, designed to ensure lasting beauty for everyday use including swimming and showering.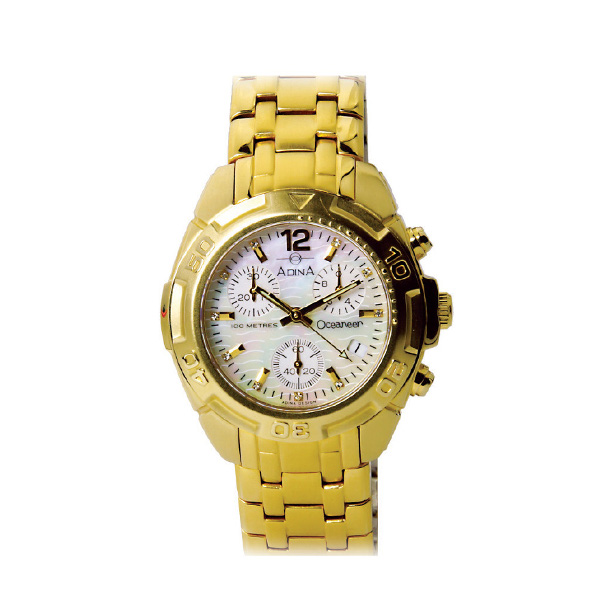 Budded twig and diamond band.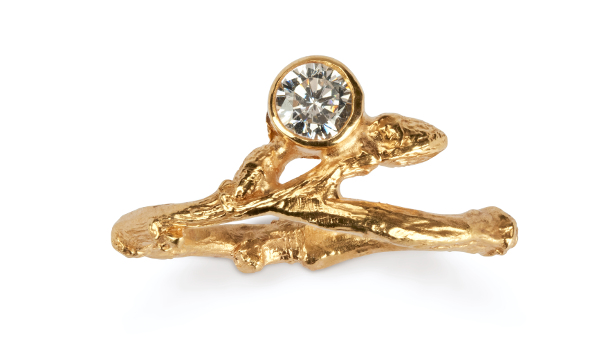 Budded twig ring in solid 18 ct yellow gold set with a round brilliant cut diamond.
Perfect for a summer proposal.
Handmade in Oxfordshire.
www.lucysylvester.co.uk/catalog/product.php?CI_ID=1185&Item=%27Budded%20twig%20band%20with%20diamond.%27
Price: £1850
By Lucy Sylvester
Telephone number: +44 (0) 1295 811218
www.lucysylvester.com
Pennyhill Park is a stunning, first class hotel and spa in Surrey and they offer:
Red Roses Rugby Spa Day, which is the perfect experience to get you pitch ready. Your day will start with a fuelling smoothie followed by a tailored 60 minute PT session, inspired by the England Rugby team, to put you through your paces and give you a taste of what the likes of Ford or Farrell may experience in training. Once you've been suitably destroyed (erm, we mean "trained"), it's time for a full body restoration.
30 minutes massage focused on your back, neck and shoulders or cleanse and revitalise your post-workout skin with a facial. Then enjoy a delicious, healthy three-course lunch in Themis restaurant to feed those muscles and head to the spa for a range of thermal experiences to help repair, build and recover from your workout. Not quite an ice bath, but the chilly plunge pool awaits, if you dare!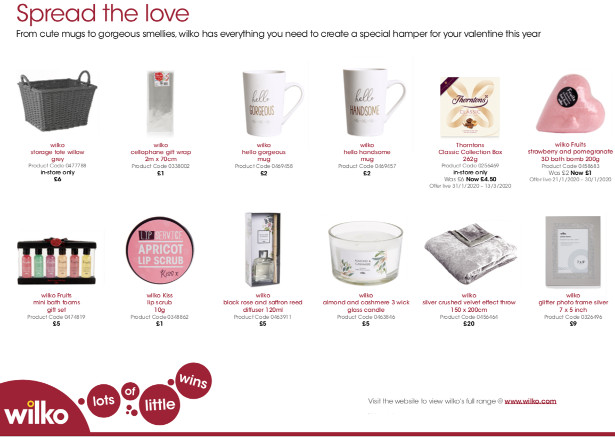 SPOTTED: Heidi Klum's top tip for fresh beautiful skin every day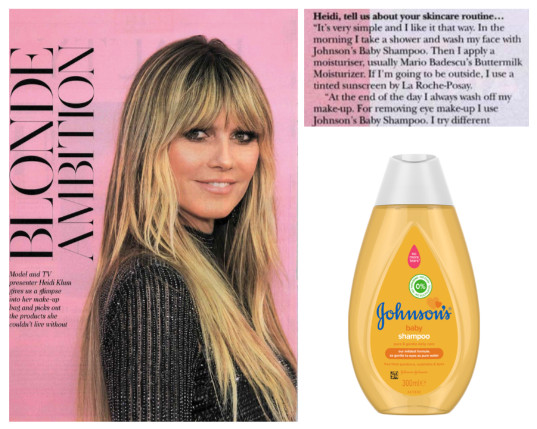 According to a recent interview with Heidi Klum, her top product to remove make-up each evening and to keep her skin fresh and super soft is the JOHNSON'S® Baby Shampoo.
Want to follow in the footsteps of Heidi with JOHNSON'S® Baby Shampoo?
Make sure you follow the advice of eye experts and take care when washing around the eyes by using cotton wool dipped in diluted baby shampoo. Add a few drops of baby shampoo to a small cup of warm water so that the ratio of water to shampoo is 10:1. Squeeze out the excess liquid from the cotton wool to stop it dripping into your eyes. Rinse thoroughly and then gently pat dry.
Available in 100ml, 200ml, 300ml and 500ml, the JOHNSON'S® Baby shampoo can be bought in all Boots stores and local supermarkets.
For more information, or samples please contact the team at: johnsonsbaby@ogilvy.com
Continental Women's Moonphase 19501-LM202471
Product code: 19501-LM202471

Stockist: www.thewatchhut.co.uk/continental/continental-watch-19501-lm202471-19501-lm202471.html
Price: £300
This new addition to the women's moonphase range features a gold plated PVD stainless steel case featuring Swarovski crystals around the bezel. This surrounds a beautiful Ivory Mother of Pearl dial featuring day / date sub-dials and a moonphase window above the 6 o'clock hour mark. It features black Roman numeral hour markers and Luminous Hour & Minute hands It has a gold plated PVD stainless steel mesh bracelet.
Movement Calibre: RL706.1
Movement Source: Swiss Quartz
Sapphire glass
Case size: 36mm
www.stockingriot.com
Awesome Valentines Day gift? They're rad and they STRETCH!! Can't go wrong!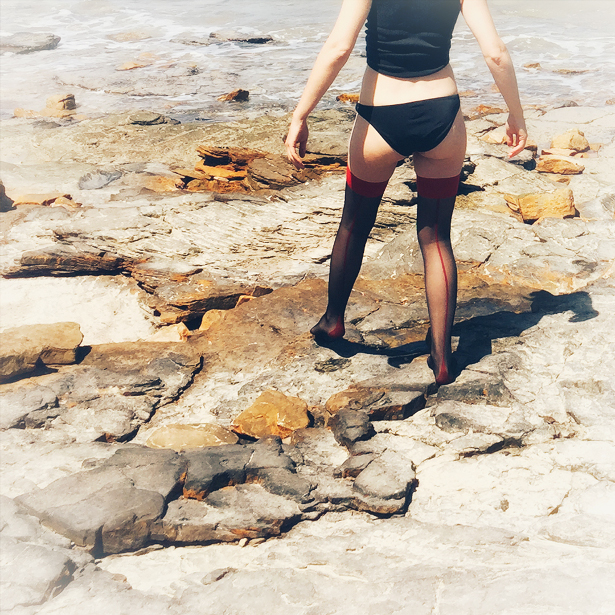 Stocking Riot are an Australian-based hosiery company specialising in unique stockings and sheer socks – they source products that are hard to find in brick and mortar shops. You can check out their range at www.stockingriot.com they ship to Australia, New Zealand and US via this site, other countries including the UK from their etsy site: www.etsy.com/au/shop/stockingriot
Tickets start from £25 (2 adult, 2 children aged 4-16), adult ticket £10, child and concession tickets £6. Visit https://thesupercarevent.com/.

Nordic Beauty For That Valentine's Glow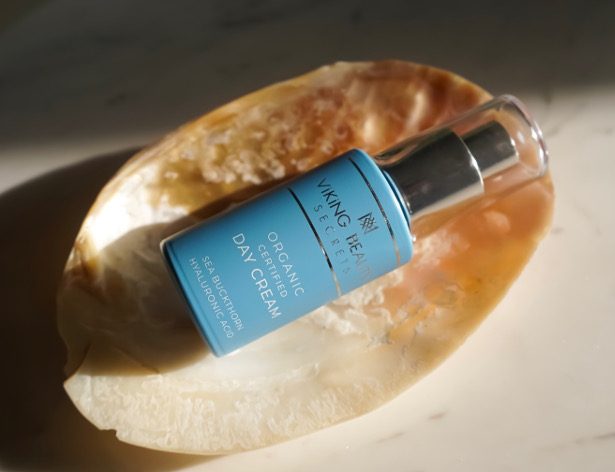 Meet Viking Beauty Secrets, the new certified organic Nordic skincare brand just won the Think Dirty. Choice Awards in the category Best Clean Moisturizer.
The Nordic folks in Europe have centuries of wisdom from harvesting their local ingredients and VBS is here to share the skincare secret.
Their main ingredients are three arctic super antioxidant berries: Rowanberries, Cloudberries, and Sea Buckthorn. These nutrient-packed berries provide a megadose of natural antioxidants, carotene, essential fatty acids and vitamin C that give you that "I slept all night" glow.
It's the perfect gift for a sustainable Valentine's Day because the cream bottles are made from glass to reduce single-use plastic.
The brand's latest launch is a milky, volcanic sand scrub, a wonderful, microbead-free exfoliating scrub to get that glow, just in time for Valentine's Day.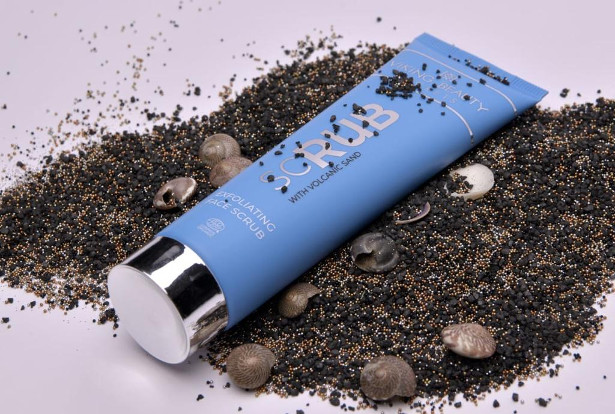 Valentines day gift idea >> sleepwear and lingerie most around £20-40
www.roomantics.co.uk/collections/valentines-edit
Just A simple little gift for your Valentine's Gift Baskets ! From ME-Time Therapies… The Relaxing Massage Balm, www.me-time-therapy.co.uk ! So Simple To Purchase !
The Relaxing Massage Balm would be an ideal Valentine's Day gift.
www.me-time-therapy.co.uk/product/relaxing-massage-balmreflexology-balm/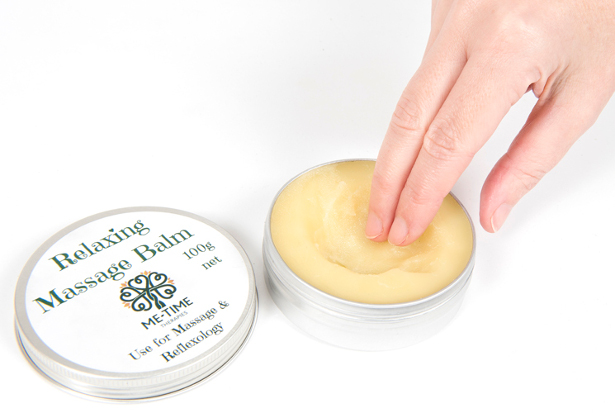 Here is the link on Amazon – www.amazon.co.uk/Relaxing-Massage-Balm-Reflexology-Aromatherapy/dp/B0793RBBFV
Henchman is a Lineout Hero
There's a lot of strategy involved in rugby – and executing successful lineouts is a crucial element of game-winning play.
Here at Henchman we hit the headlines during the recent Rugby World Cup in Japan when it was revealed that the England team's 'secret weapon' was a tripod ladder, gifted to forward's coach Steve Borthwick and his squad during the earlier six Nations tournament by our managing director Tom Kitching. He'd seen video footage of a forwards coach wobbling on a traditional step ladder and immediately dispatched a 10ft Henchman tripod to the England training camp at Pennyhill Park. They were so impressed with its performance they made sure they had a tripod available for them in Japan.
Henchman tripod ladders have a wide stable base with splayed feet to prevent sudden sinking in to grass. Their broad platform 'crow's nest' with a top safety rail designed specifically to be leaned into, ensure a safe and stable training platform for even the most vigorous line-out practice.
England got all the way to the final, and as a result of the positive feedback we received, we offered Henchman to all the Gallagher Premiership rugby teams. London Wasps, Northampton Saints, Saracens, Sale Sharks and Gloucester all leaped at the chance to get their hands on one!
It's no coincidence that three out of the four teams currently topping the league – Northampton, Gloucester and Sale ( placed at 2nd, 3rd and 4th respectively as at 5 January) all use Henchman tripod ladders in their line-out practice sessions and the benefit is clearly reflected in their 2020 performances so far. Well done guys!
If it wasn't for the RFU imposed 35-point deduction following the salary cap hearing, Saracens would be topping the table and Wasps have put in some strong line-out performances too.
Spoil Your Loved One This Valentine's
And Show Her You Care With
African Extracts Rooibos Starter Kits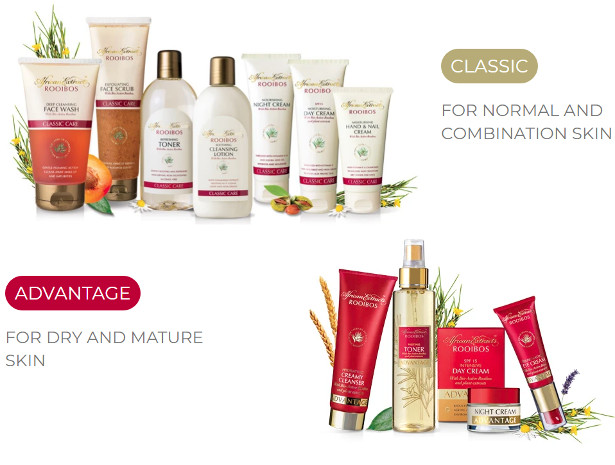 African Extracts Rooibos NEW Starter Kits are the perfect gift for that special lady – featuring a skin loving trio of skincare essentials to make your Valentine swoon.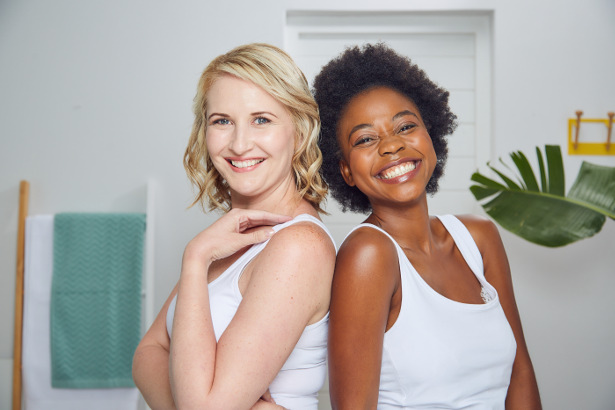 Make her feel extra special this Valentine's Day with a skincare range that will help her look and feel her best. African Extracts Rooibos is an affordable natural skincare range that blends the science of contemporary skincare with the proven efficacy of natural plant extracts. African Extracts Rooibos is infused with the potent antioxidant powers of Rooibos, a plant found and grown only in the Cederberg mountains of the Western Cape, South Africa. The hero ingredient in the range is Bio-Active Rooibos extract, which offers both powerful antioxidant protection and legendary soothing and calming properties, and the targeted benefits of natural plant extracts, precious flower oils and vitamins.
African Extracts Rooibos CLASSIC 3-Step Everyday STARTER Kit (£8.99)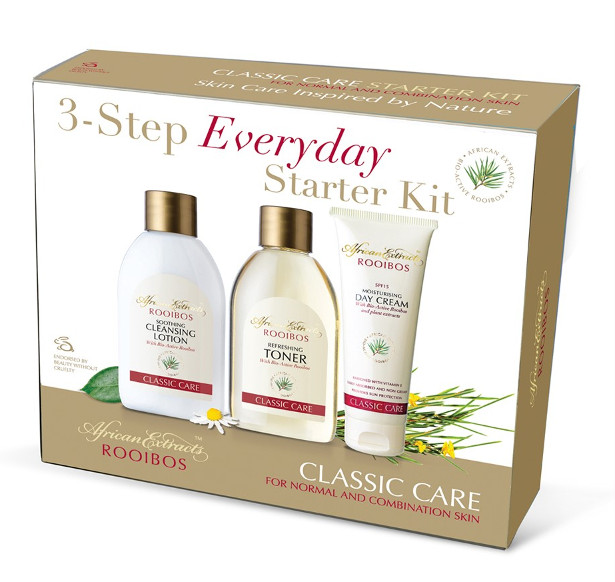 Beautiful skin begins with this simple 3-step daily routine. The CLASSIC collection is the brand's best-selling range suitable for women of all ages and most skin types. With the active antioxidant power of Rooibos plus Vitamin E to help protect and restore the skin's natural functions.
Contains: Cleansing Lotion (60ml), Toner (60ml) and Day Cream SPF15 (20ml) in perfect handbag travel sizes.
African Extracts Rooibos ADVANTAGE 3-Step Anti-Ageing STARTER Kit (£10.99)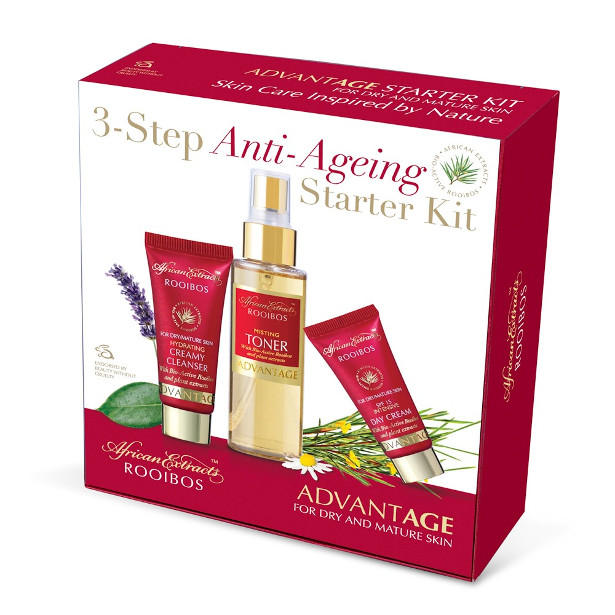 Youthful-looking skin starts with this advanced 3-step daily routine. With advanced anti-ageing natural plant complexes to help boost collagen and cellular regeneration, skin is left feeling firmer, smoother and looking more youthful. The Bio Active Rooibos extract, contained in all products, is rich in powerful antioxidants to help protect skin against the ageing effects of free radicals and environmental stress.
Contains: Creamy Cleanser (20ml), Misting Toner (60ml) and Day Cream SPF15 (10ml).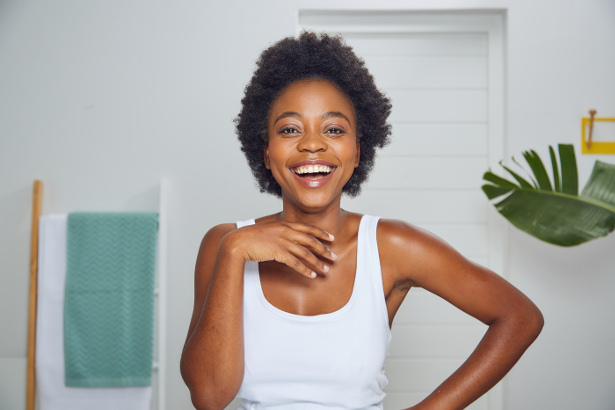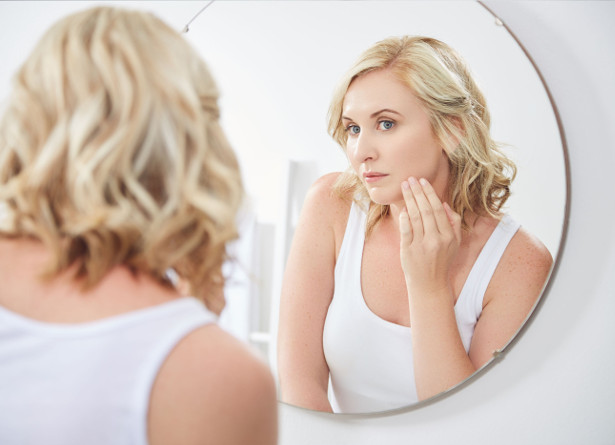 Skincare but for your hair!
untameduk.com & on Amazon!
Shop For Her… ENGRAVERS GUILD Of London.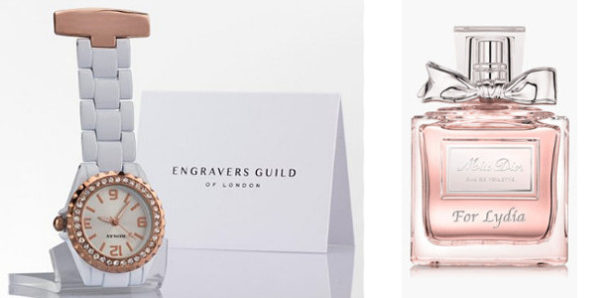 FACEBOOK | TWITTER | INSTAGRAM | PINTEREST
Engravers Guild draws on the heritage of over 100 years to deliver beautifully engraved gifts that realise our philosophy; Art in Gifting
Personalised jewellery
Personalised perfumes
Personalised fountain pens
Personalised pens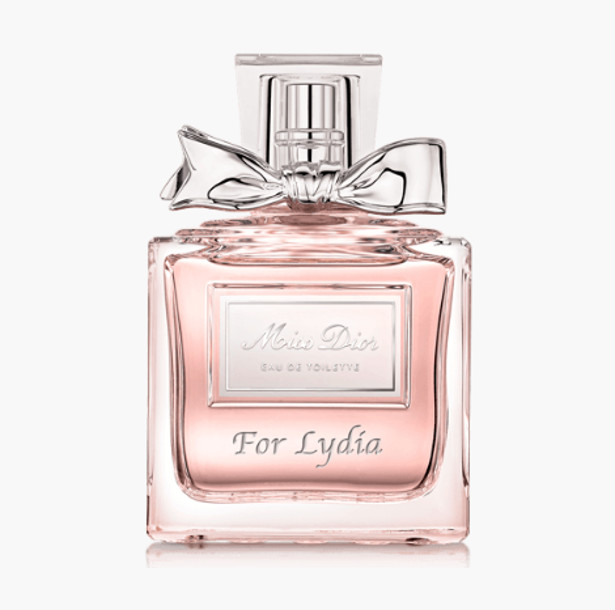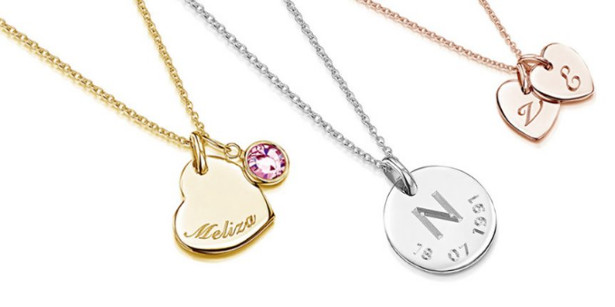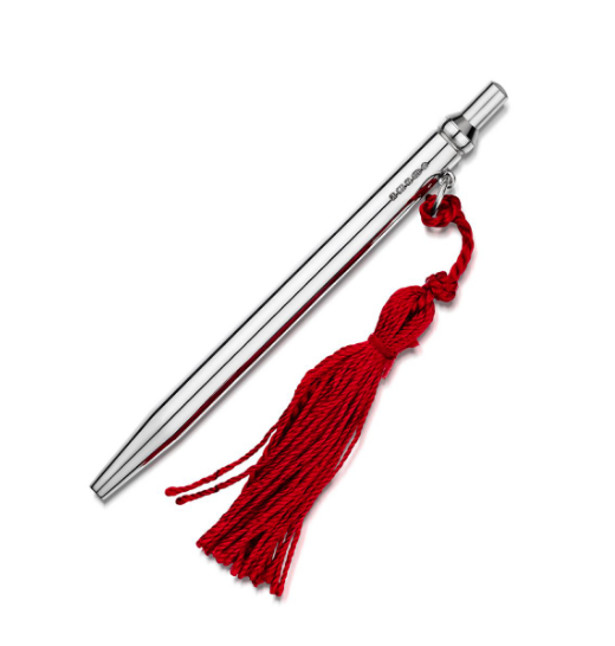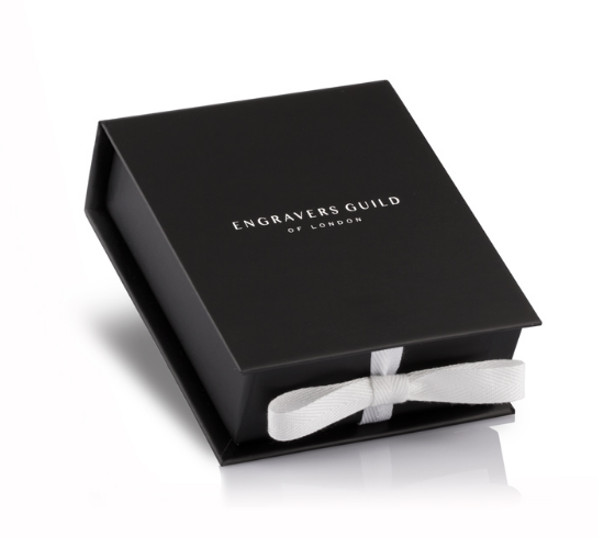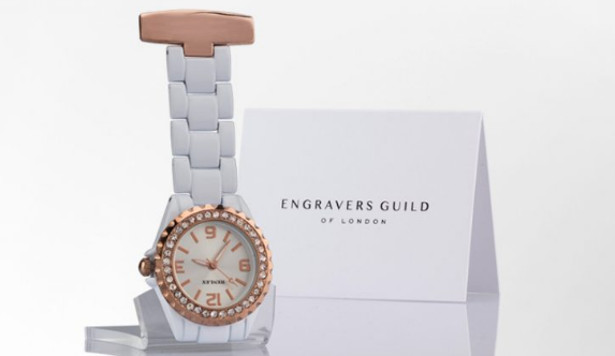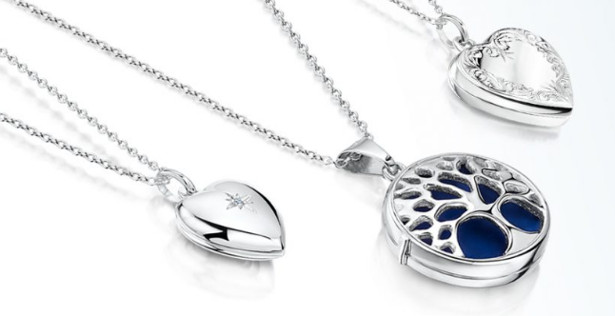 Gift Pup
www.giftpup.com