WORLD'S FIRST 'INVISIBLE' LAPTOP STAND FROM MOFT NOW AVAILABLE IN UK
FACEBOOK | TWITTER | INSTAGRAM
Portable, versatile and ergonomic, the MOFT
The 'invisible' laptop stand has already been revolutionising the lives of remote workers in the US & Asia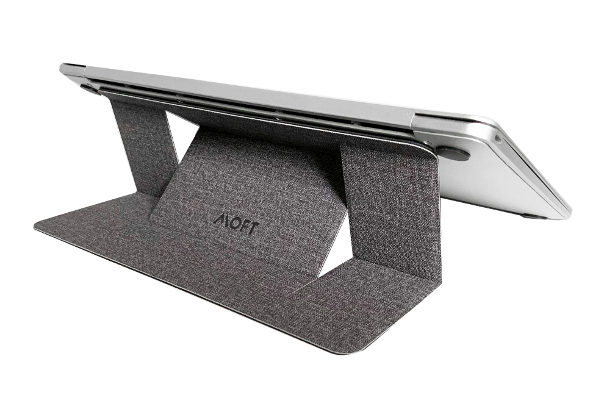 Now, the patented, ultra-lightweight accessory is coming to the UK – and with it, an end to slouching-induced pain.
We all hunch over our laptops at low, awkward angles, leading to neck and back pain. But, with remote working on the rise and set to be a key trend for the next decade and beyond, more of us are now typing away in cafés, at home or in shared office spaces. And it's time to make a stand. Literally.
Cue the UK's first ever 'invisible' laptop stand from MOFT (Mobile Office for Travellers) .
Constructed with special PU and fiber glass material, MOFT weighs just 3oz (same as a pen) and has a thickness of 1.9" (the same as a coin). This ultra-thin and lightweight design is not only strong and stable but means it can be seamlessly attached to you laptop and taken with you wherever you go. The dual-angle adjustable mechanics and built-in magnets make it super versatile whilst helping to alleviate neck, shoulder and arm pain, allowing you to focus on their work, rather than health concerns.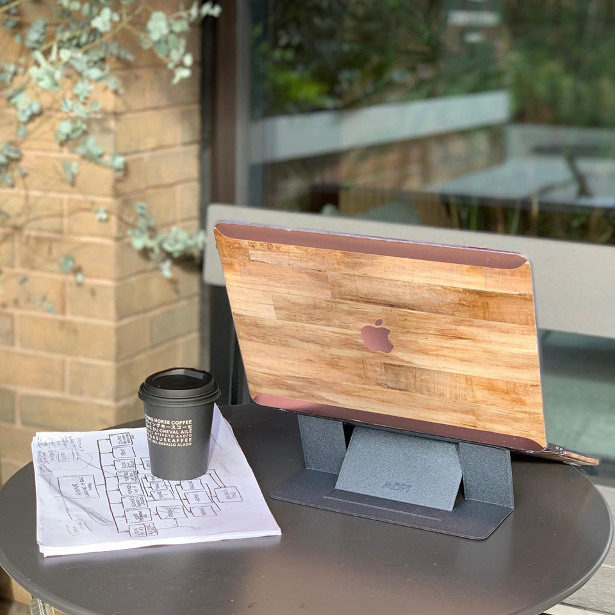 Sargina Kelaita, Co-Founder of Made by Chapter, says, "I love the super sleek design – it really is a compact office at the touch of your fingertips. A laptop without a MOFT shouldn't be an option anymore. I've never used a product that is so simple and makes you think: how did I use my laptop without this before?".
While MOFT's Founder, Julianna He says, "I am thrilled that Made by Chapter will be making the MOFT laptop stand accessible to the UK market. I originally came up with the idea because of a health condition. Now more than 100,000 number of MOFT stands have been sold worldwide, include 30,000 in the US alone".
Gabriella Bord, Co-Founder of Made by Chapter adds: "We couldn't be more excited about being MOFT's official UK distributor, meaning people here can now buy this transformational product. We often work remotely, and this unique, invisible laptop stand has been an absolute life changer. We're on a mission to make sure everyone has a MOFT to improve the way they work".
The MOFT invisible laptop stand is available in five colours and prices start at only £24.99. Officially distributed by London creative digital agency, Made by Chapter – madebychapter.com – it can be bought directly from on www.madebymoft.com/
People can customise their own made-to-order stands with bespoke logos or as office swag and in due course, get their hands on one in selected prominent stores.