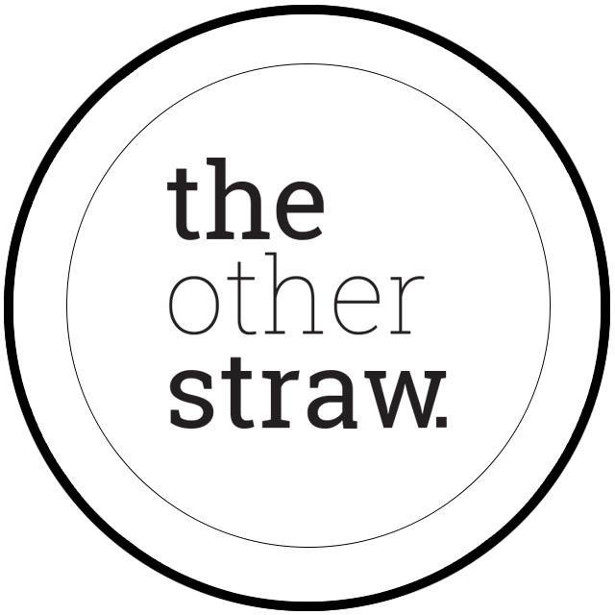 theotherstraw is a social enterprise replacing single-use plastic straws with reusable, organic, ethically-sourced, eco-friendly, 100% natural, biodegradable, bamboo straws!
www.theotherstraw.com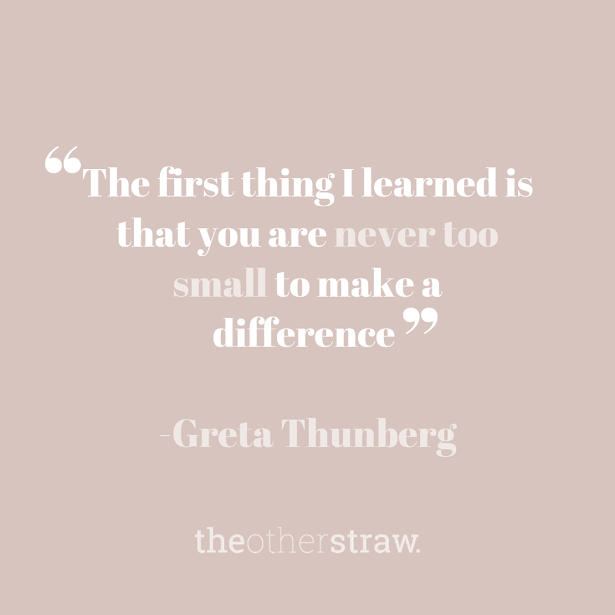 FACEBOOK
|
INSTAGRAM
It is estimated by 2050 there will be more plastic in the ocean than fish. And the places we've grown up to love might not be there for our children or our grandchildren in the future. In Australia alone, it is estimated that 10 million plastic straws are used every single day. They take hundreds, sometimes thousands of years to actually break down. Think about it this way, every plastic straw you have ever used still exists today.
theotherstraw – is a straw that doesn't cost the earth.
theotherstraw can be reused hundreds of times, is fully organic, and is compostable at the end of its lifespan. Our reusable straws are made entirely from sustainably grown bamboo, ethically sourced in Northern Vietnam. Bamboo is the sustain able alternative to plastic straws, it's one of the fastest growing plants in the world, releasing up to 35% more oxygen than trees. Reusable organic drinking straws are a very simple way to help stop the plastic pollution problem. Join us in a battle against plastic waste today:
www.theotherstraw.com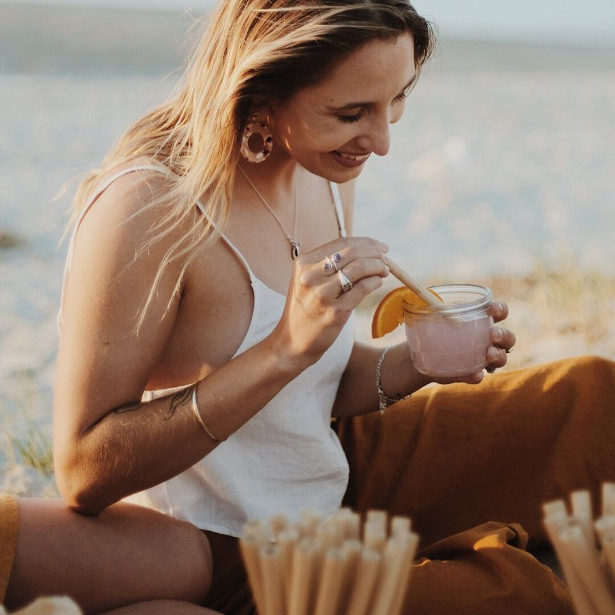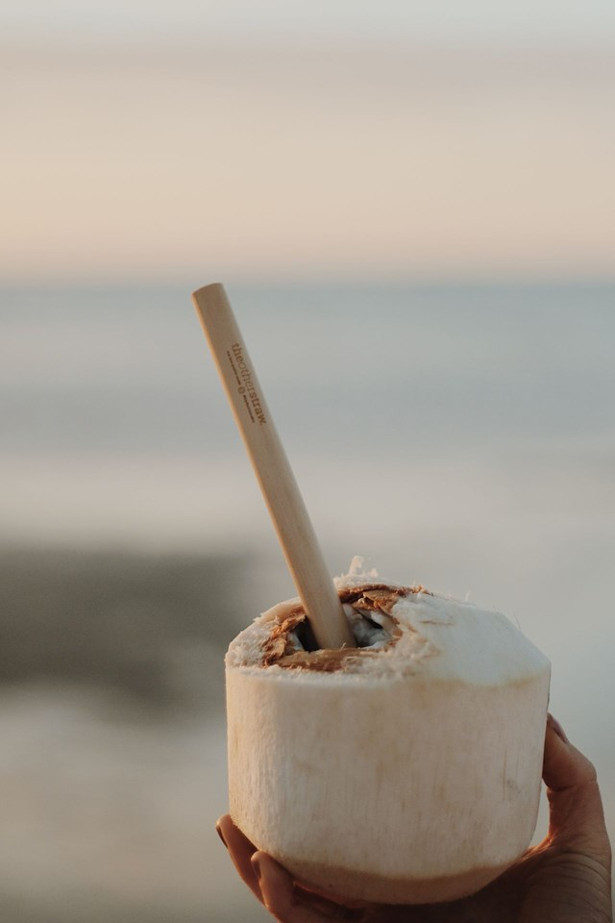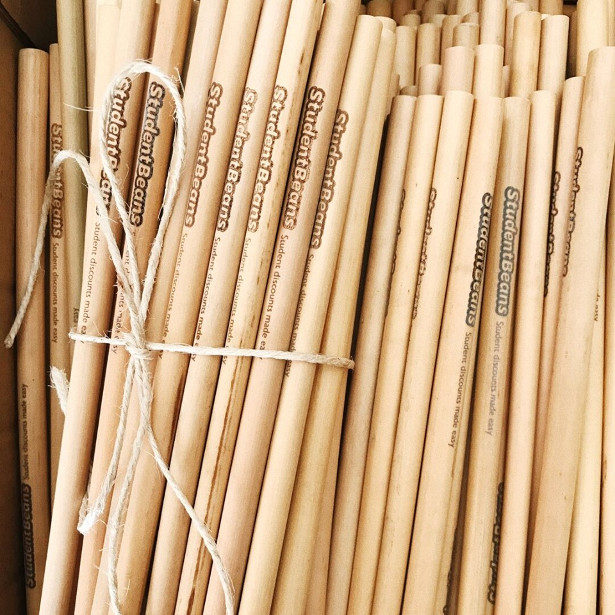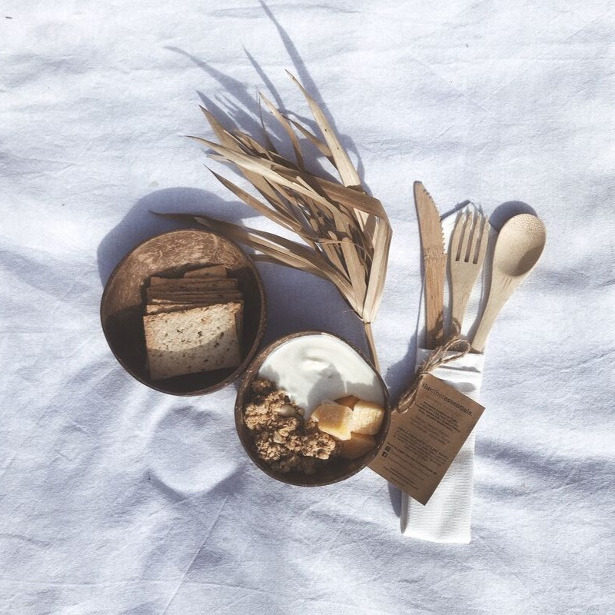 For Organic September "Enjoy Naturally Fabulous Chocolate"
www.joyofenjoy.com
!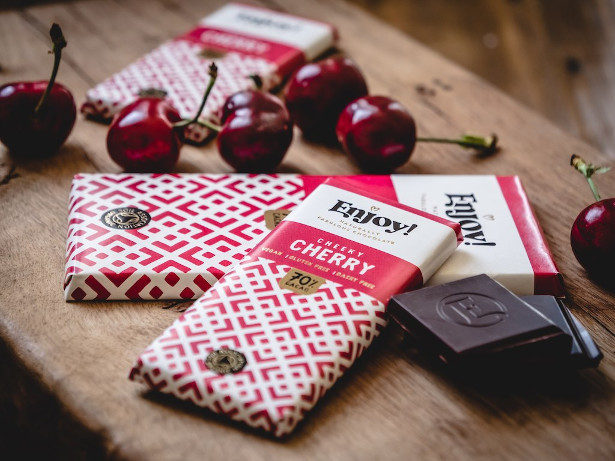 FACEBOOK
|
TWITTER
|
INSTAGRAM
The perfect edition for Organic September! Naturally fabulous chocolate brand Enjoy! Who are encouraging people to choose its organic chocolate over their usual buys when shopping this month! From caramel-filled buttons and tasty fudge to delicious bars and caramel boxes, whatever shoppers fancy, they can rest assured the tasty treat is 100% organic, as well as vegan and free from all 14 major allergens.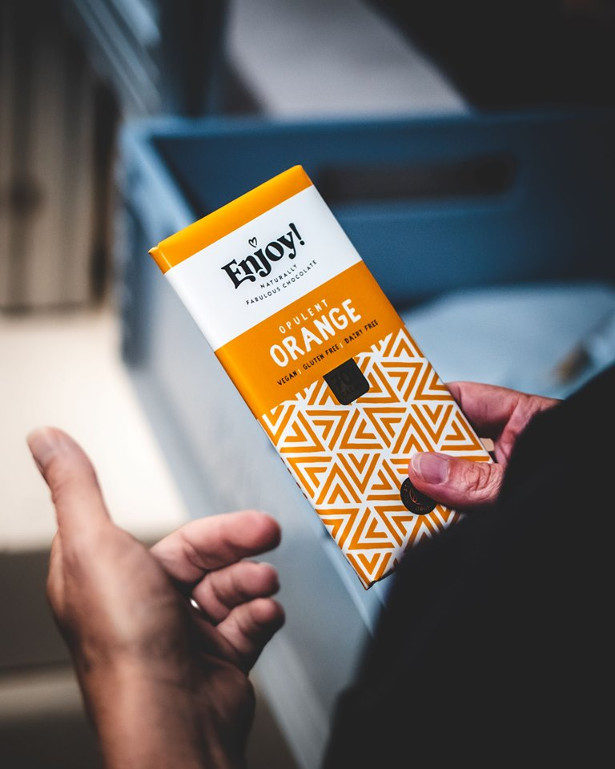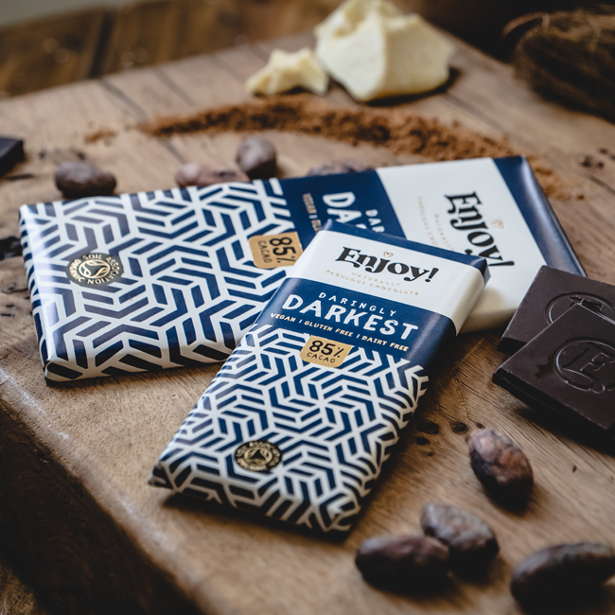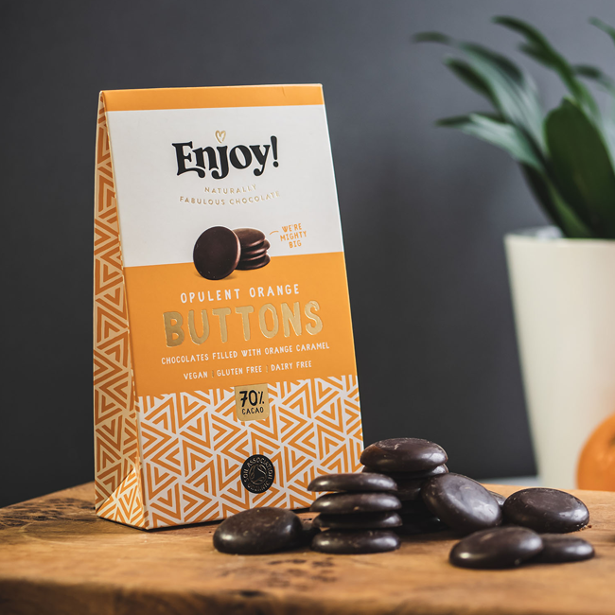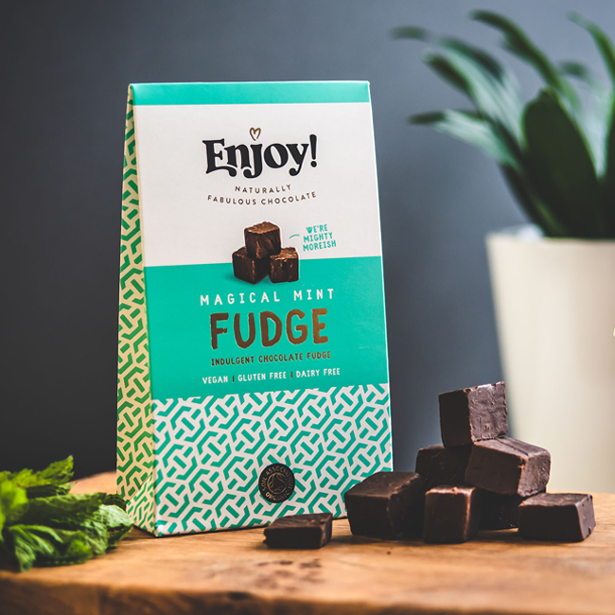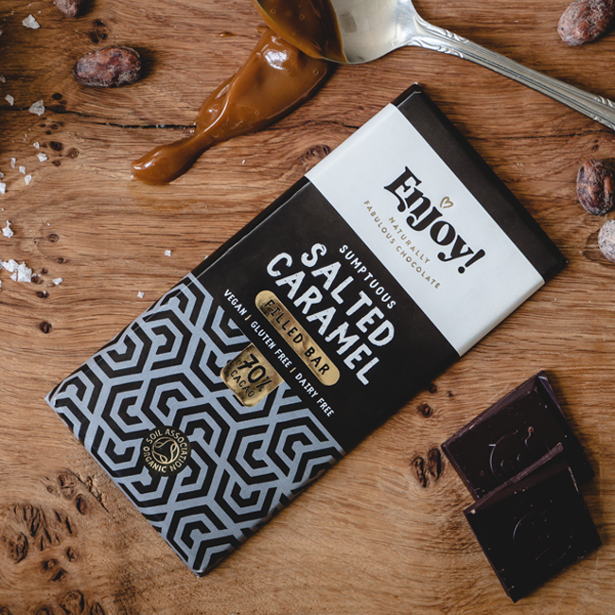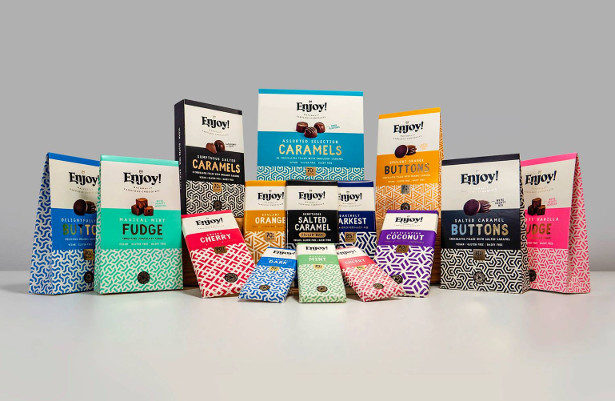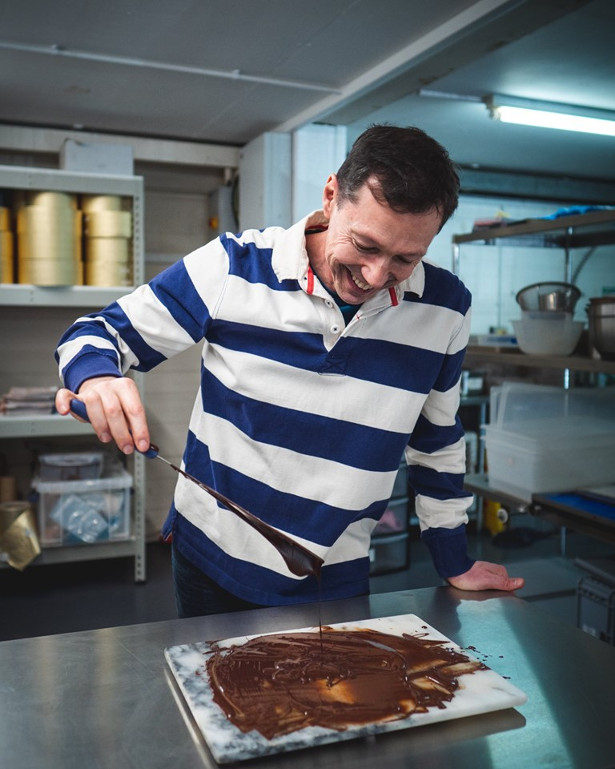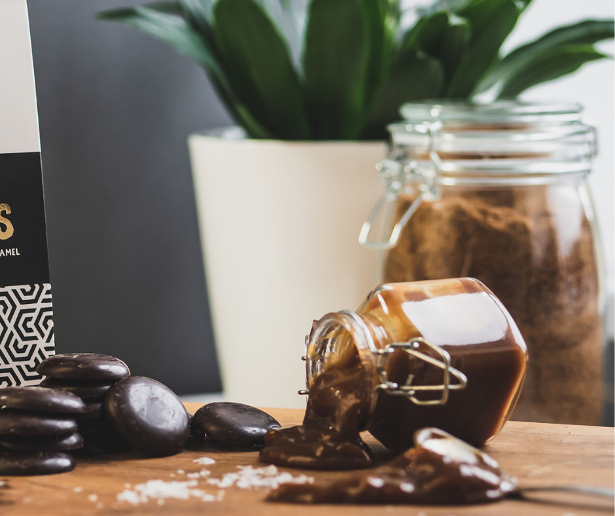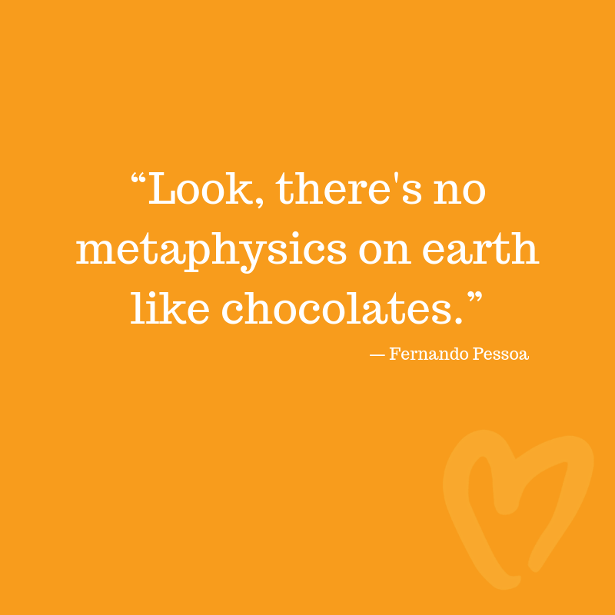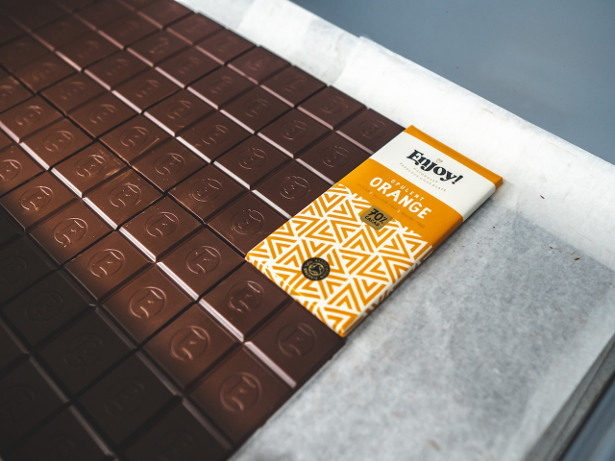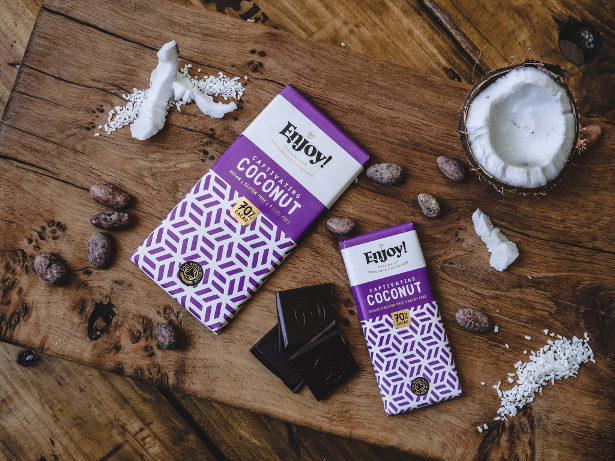 BUD & TENDER 1000mg, THC & CBN Free. Their Filter-Pure CBD Cannabis Oil has a gorgeous fresh fruity floral taste that's 100% natural. Recently rated by the Evening Standard as 1 of the best CBD Oils in the UK.
www.budandtender.com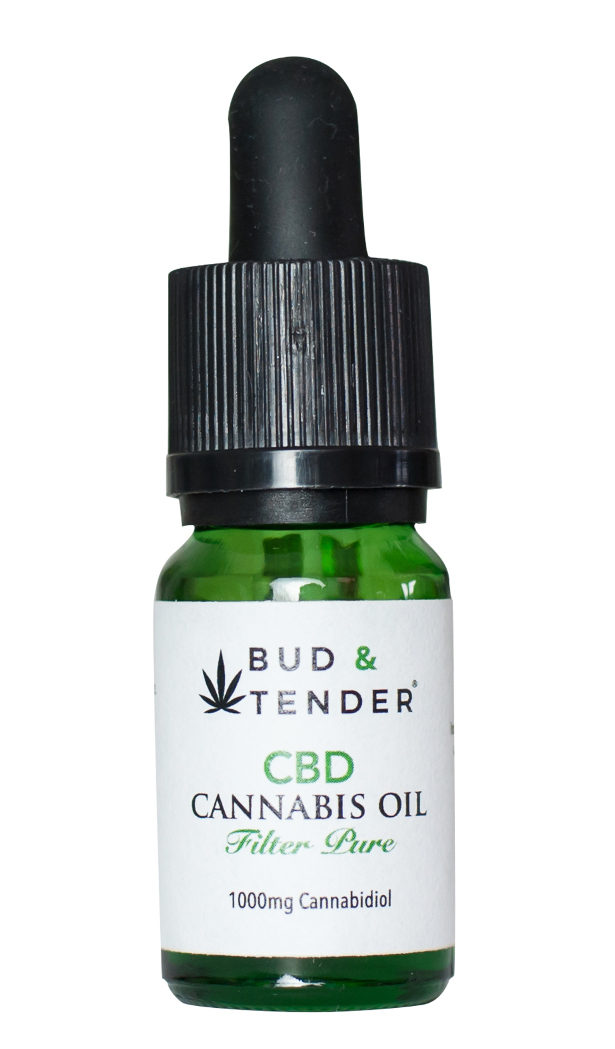 INSTAGRAM
|
FACEBOOK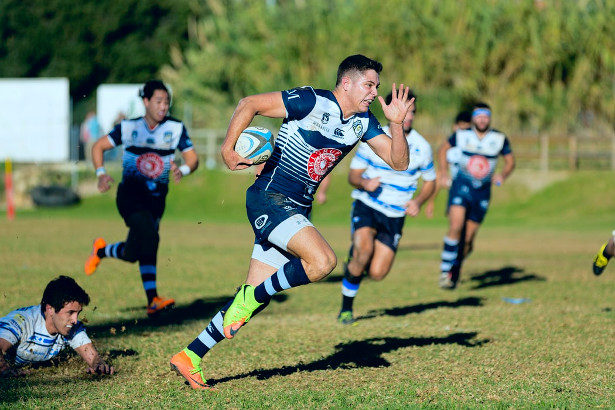 Health within Rugby is so important! CBD has been proven to reduce inflammation (swelling, pain and stiffness) that can occur after a physical game of Rugby. To maintain and improve your health, physical strength and boost recovery taking a plant-based supplement such as CBD Cannabis Oil is a natural way to keep your endocannabinoid system in balance. It is critical within sport that if someone is using CBD, that it is Tetrahydrocannabinol (THC) and Cannabinol (CBN) free as both are psychoactive and illegal within the UK. Bud & Tender CBD Cannabis Oil is THC & CBN FREE, important for any sports man or women who is being tested in and out of season and all of Bud & Tender lab reports are available online see here.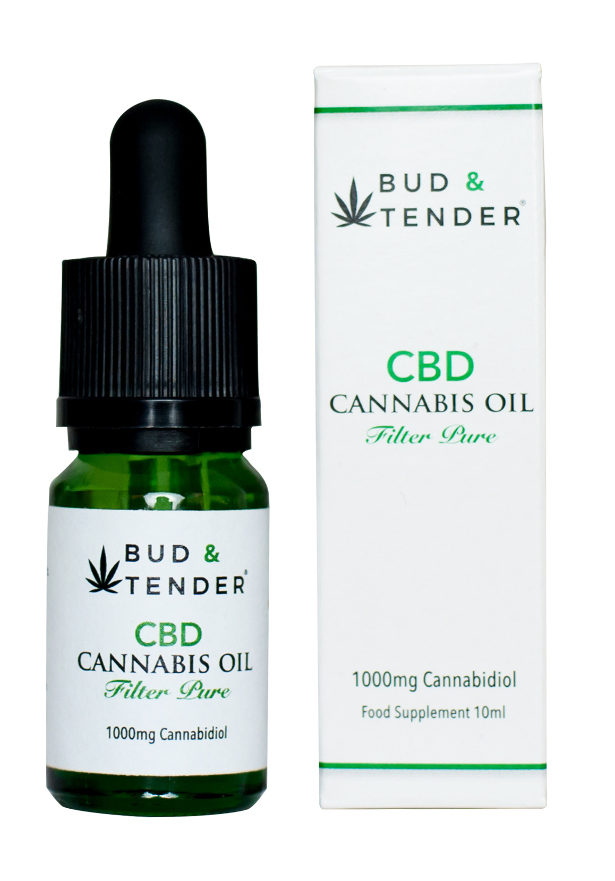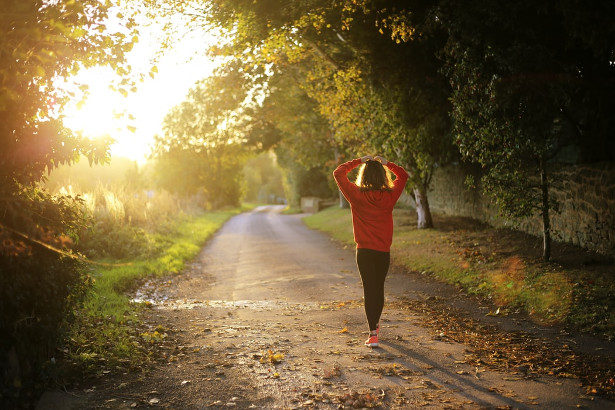 Technical Data:
Bud & Tender Filter-Pure CBD Cannabis Oil 1000mg 10ml Caring with cannabis, from plant to palate. Bud & Tender, rated excellent on Trust Pilot, research and produce in England, high quality CBD Cannabis Oil that has recently been rated by the Evening Standard as 1 of the best CBD Oils in the UK. Their Filter-Pure CBD Cannabis Oil has a gorgeous fresh fruity floral taste that's 100% natural. – Fresh fruity floral taste – Full entourage effect – 100% UK legal – 0mg THC and 0mg CBN, perfect for athletes – Made in England – 100% natural, no artificial flavours – Suitable for vegans and vegetarians Bud & Tender Filter Pure CBD Cannabis Oil ensures a great tasting, 100% natural and highly effective solution for you to top up with plant cannabinoids and balance your endocannabinoid system.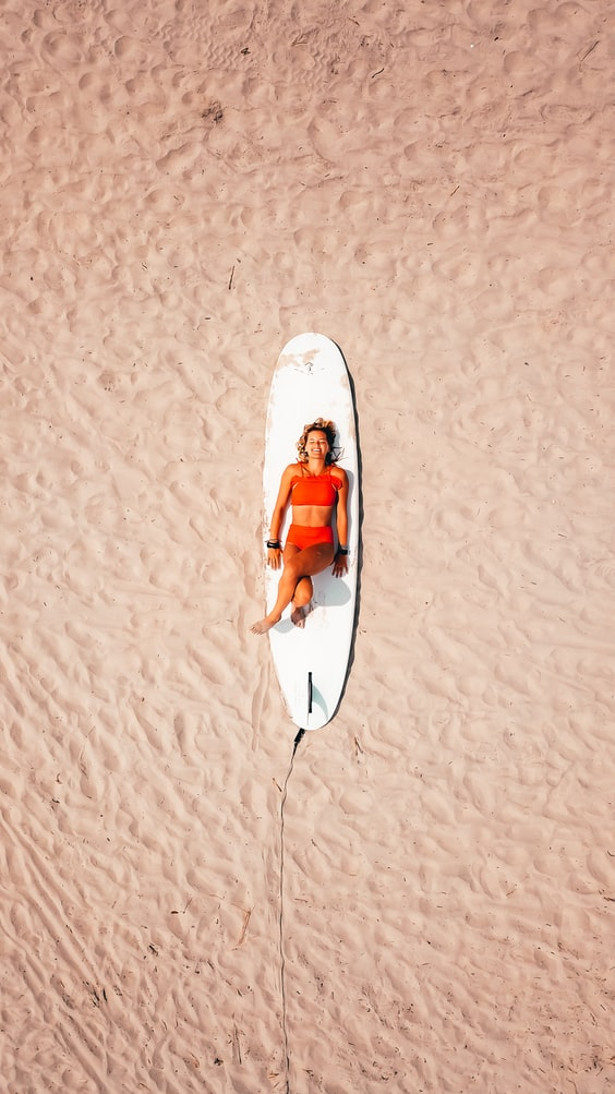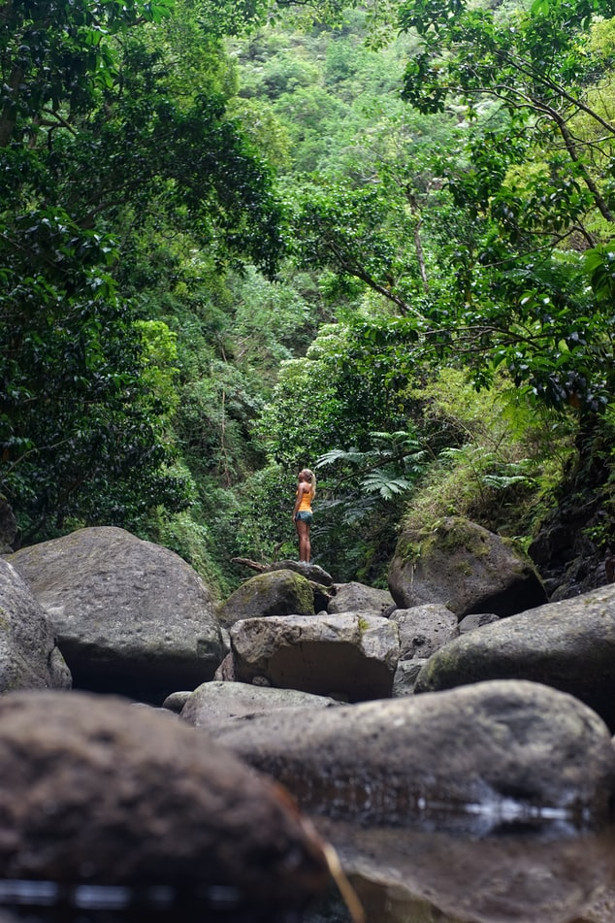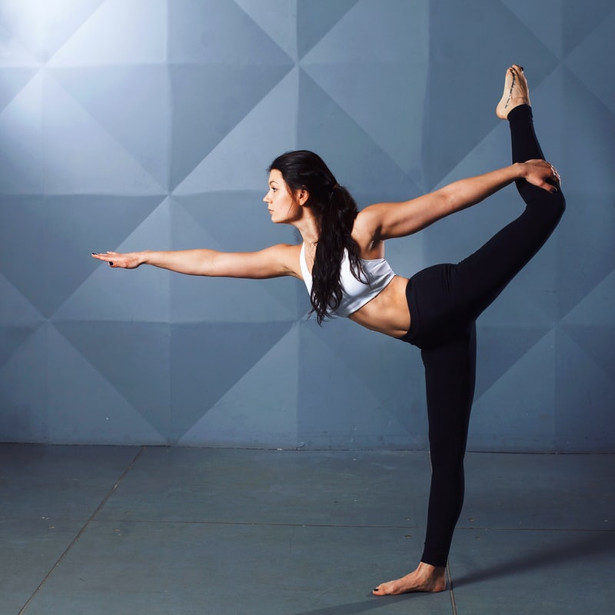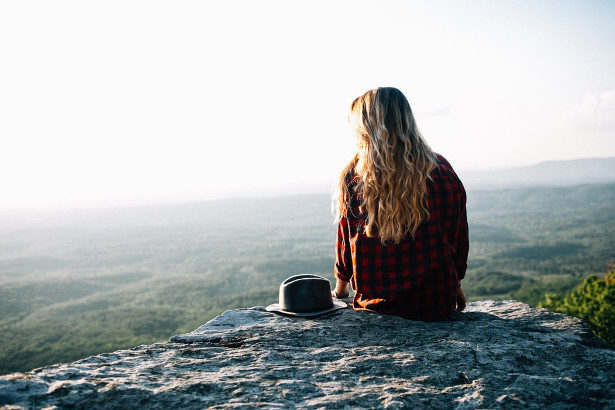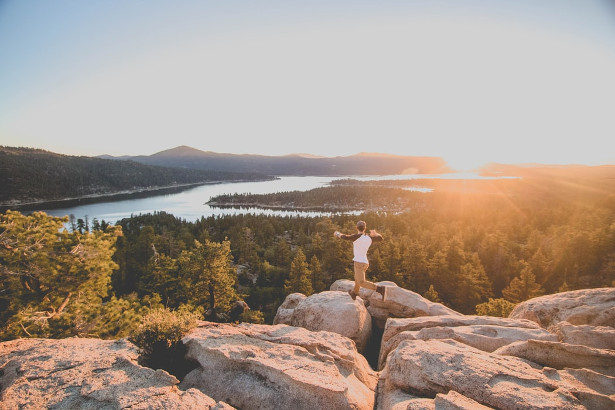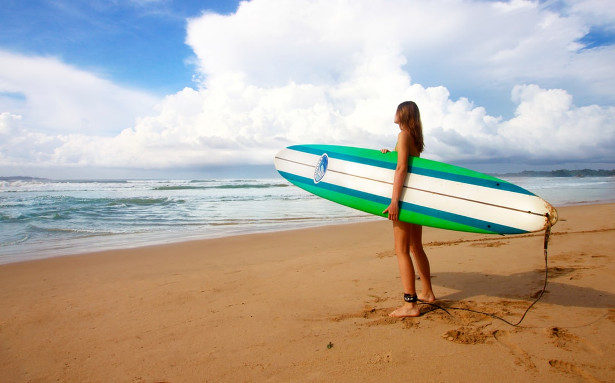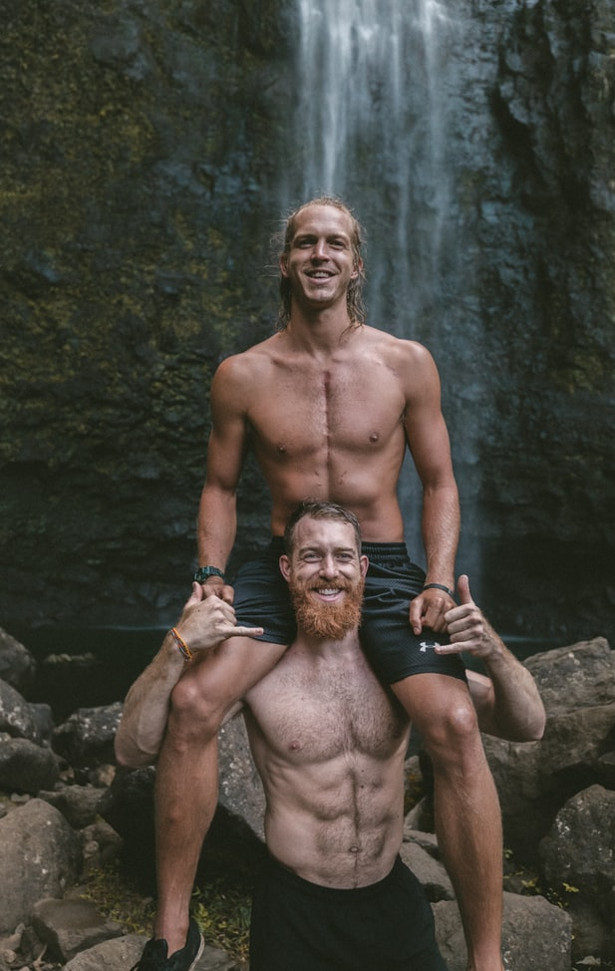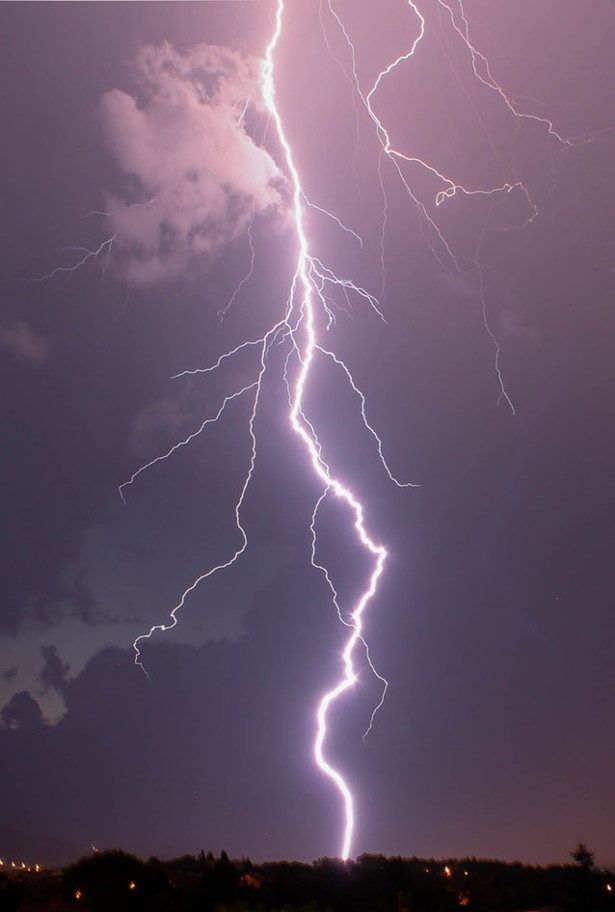 Perfect For Back To School!
THE FIRST EVER SAFE FOR SCHOOLS SNACK BAR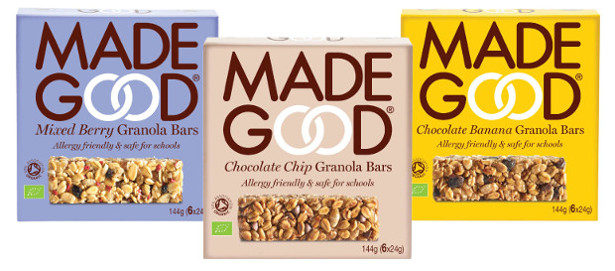 FACEBOOK
|
TWITTER
|
INSTAGRAM
|
LINKEDIN
MadeGood® are allergy friendly, organic, vegan, granola bar 'Safe for Schools' and free from common allergies, including nuts, peanuts, egg, soy, dairy & gluten. Perfect for playground snacks, school lunchboxes and summer camps Parents across the UK can breathe a sigh of relief as MadeGood® healthy granola bars are in Asda. MadeGood is the FIRST EVER, totally allergen free granola snack bar that is safe for kids to eat in schools! They taste great and provide essential vitamins for children, making each bar a perfect lunchbox treat or snack for everyone. They couldn't come at a better time, with two million food allergy sufferers identified in the UK and almost 1 in 12 of them being young children. Despite best efforts by schools, there is always an underlying concern from parents that their kids may eat something that could cause them harm, either in their own lunchbox or when sharing food with friends.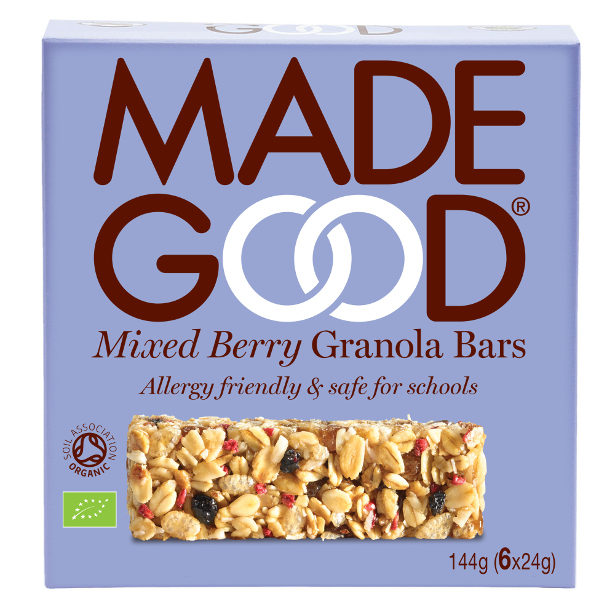 But MadeGood now offers a great solution – not just to those who suffer from an allergy or sensitivity, but to all school children whose parents are looking for a healthy, tasty and nutritious snack bar for their lunchboxes. Launched with three flavours, the range will includes: MadeGood® Mixed Berry Granola Bars MadeGood® Chocolate Chip Granola Bars MadeGood® Chocolate Banana Granola Bars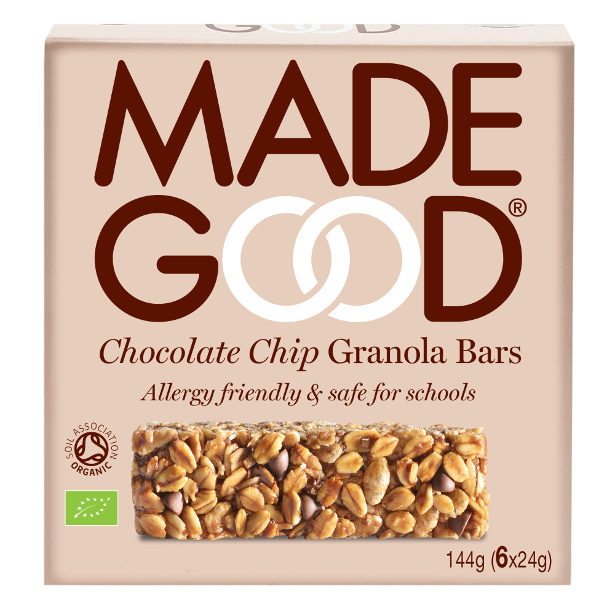 Available from ASDA stores across the UK now, each box contains 6 x 24g bars and costs £2.79 RRP. MadeGood bars are free from most common allergens including gluten, nuts, peanuts, egg, dairy and soy and boast a good source of vitamins from six different vegetables. The bars are delicious for all the family, but in particular kids. The yummy and comforting flavours bring in family favourites such as chocolate chip, banana and mixed berry so each mouthful is a real treat as well as a truly healthy snack. The granola bars are also organic and vegan. Every bar is packed full of organic all-natural ingredients – from dried fruits and wholegrains. Each ingredient is selected to ensure health and taste is never compromised to help kids eat and live a healthier lifestyle. Pure sunflower oil is used so that the bars are low in saturated fat and have no trans-fat. The organic, vegan granola bars are a great source of fibre, vitamins and minerals, which can help contribute to a healthy digestive and immune system. The MadeGood granola bars are made in a facility free from the most common allergens bringing trust and assurance that each MadeGood® bar is allergy friendly and safe for schools, clubs and playgrounds everywhere.
Teasup! An independent speciality tea company!
www.teasup.co.uk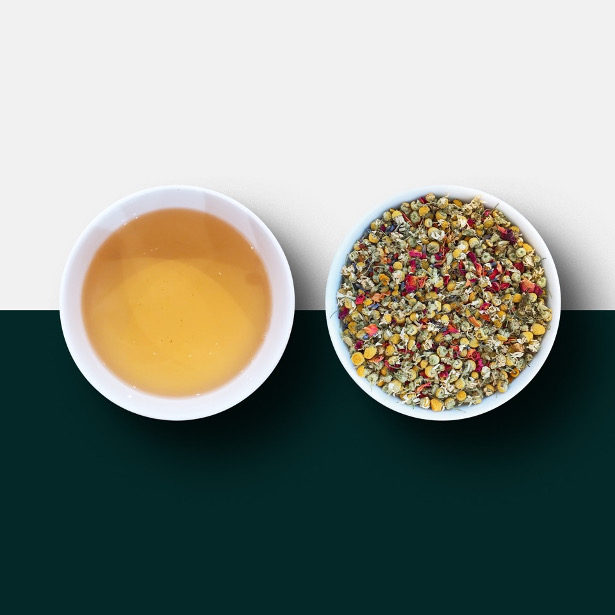 FACEBOOK
|
INSTAGRAM
Teasup is an independent speciality tea company based in Putney, South West London. Husband and wife team, Philip and Hanna Joseph search tea gardens across the globe to bring the public tea that is ethically sourced and in environmentally friendly packaging. All their products are available online and make the perfect gift "Let's face it, as much as we all love rugby, there are times when we are cold, wet, and looking forward to a cup of tea, when we've finished playing rugby!".. You train hard, you deserve the best, and for the price of a couple of pints in the pub, you can have ~20 cups of amazing tea that should last you for weeks.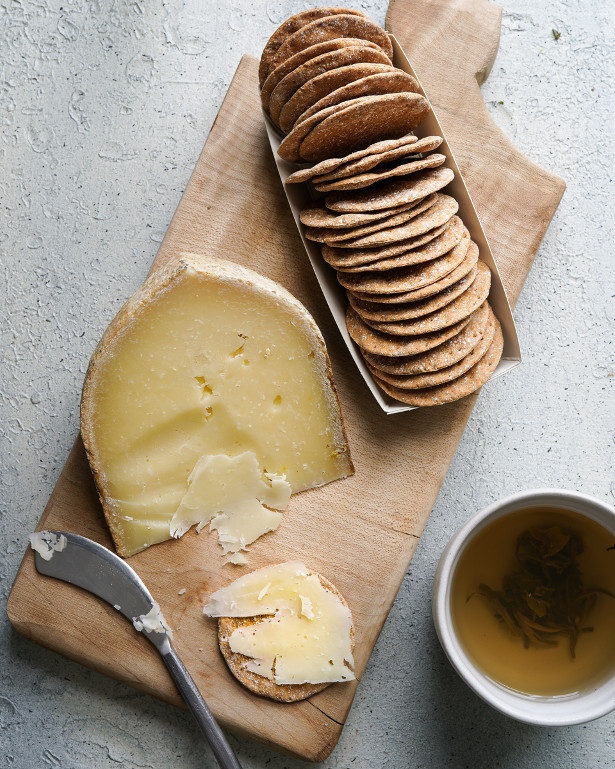 For example, the Teasup Breakfast Blend – which takes this classic to a new level and a great way to get you going in the morning. It has the full-bodiedness of Assam, blended with the strength and briskness that comes from teas from Mt Kenya and the Gisovu Tea Estate in Rwanda. Likewise its perfect after rugby, when you need that pick me up to get you going again. Mao Jian Green tea – green tea is renowned for its antioxidants and our top tip for most green teas including ours, is to brew it at a lower temperature at ~ 80ºC. This will prevent it become bitter and instead give it a delicate and silky taste that is great to drink throughout the day – if you don't have a temperature controlled kettle just add a quarter of the water cold when you're brewing. It also goes great with cheese too as it makes the cheese even creamier and sweeter! One for the evenings when you're looking to wind down, try the Good Night Infusion. It's a blend of camomile flowers with rose and lavender, is caffeine free and great when you're relaxing before bedtime. Finally, need a present, that is unique and has the provenance and geography to rival the finest of wines, but without the hangover? Just add gift wrapping, and it will make a perfect gift.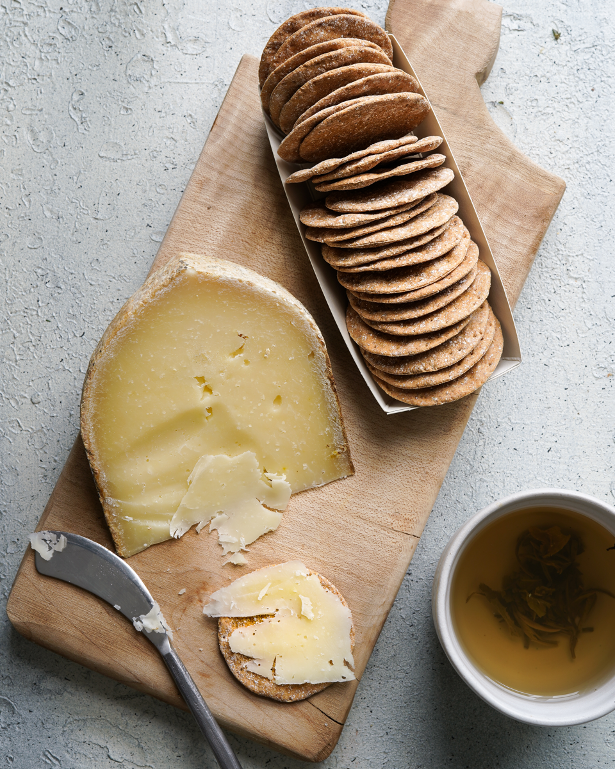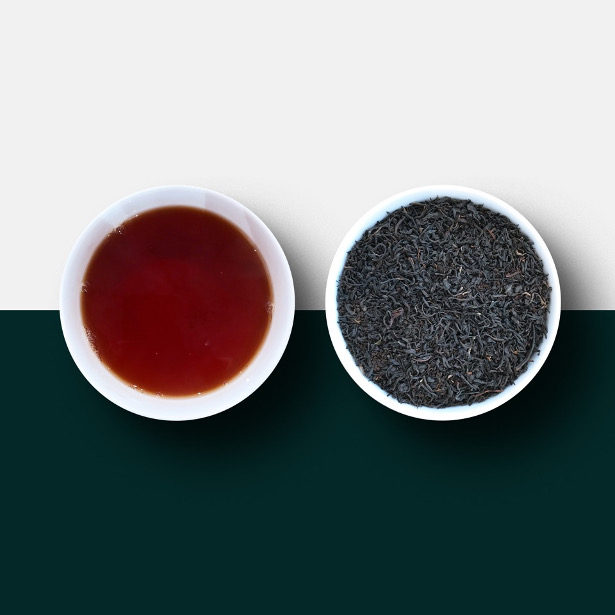 NEW CHOCOLATE TRUFFLE TWO PACKS
And they're organic!
www.boojabooja.com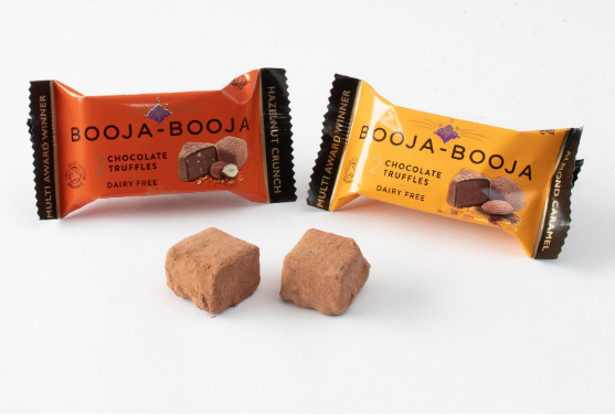 TWITTER
|
FACEBOOK
|
PINTEREST
|
INSTAGRAM
Booja-Booja Hazelnut Crunch and Almond Salted Caramel Chocolate Truffles are now available in Two Truffle Packs; just the right amount of yumminess for a lunchtime, after dinner or 'on-the-go' treat. Hazelnut Crunch and Almond Salted Caramel are two of the bestselling flavours in the Booja-Booja range. They are both 2019 Great Taste Award winners and won Bronze at the prestigious Academy of Chocolate Awards in both 2018 and 2019. Hazelnut Crunch was winner of the 'Vegan Cupboard' category at the Veggie Awards 2019 and Best Organic Confectionery winner at the 2018 Soil Association BOOM Awards. The new Two Truffle Packs cost just £1.29 RRP, meaning it's now easier than ever to 'grab and go' some of the UK's most premium chocolate truffles. You'll find them by the till in independent health food shops, delicatessens and farm shops across the UK Booja-Booja Marketing Coordinator Louise Collins says, We hope these Two Truffle Packs will help more people discover just how delicious our truffles are. Lots of people know our truffles make wonderful gifts but we create them to be enjoyed as a treat too. These packs give people the opportunity to treat themselves as well as others." Booja-Booja is one of the UK's leading free-from confectionery brands. Based in Norfolk, it makes a wide selection of organic, dairy free chocolate truffles and ice creams. Its products are available in hundreds of independent health food stores, farm shops and delicatessens, in selected branches of Waitrose, Sainsburys and online at ocado.com.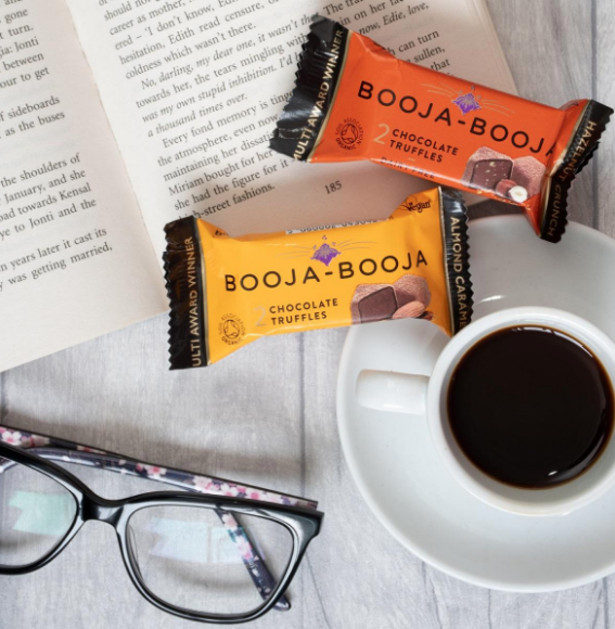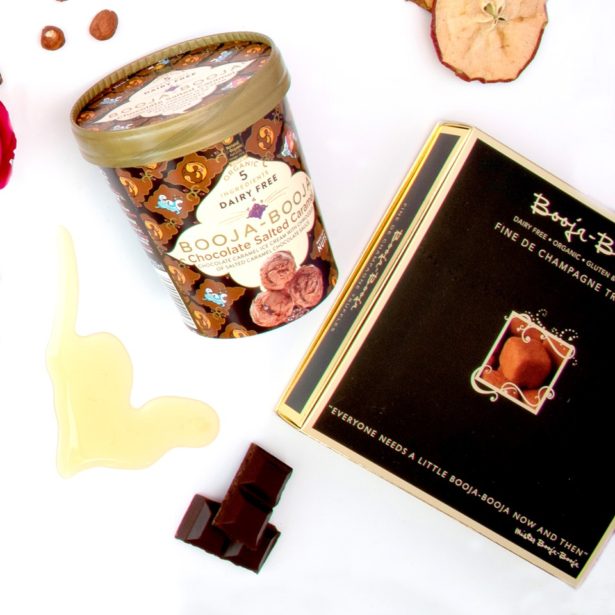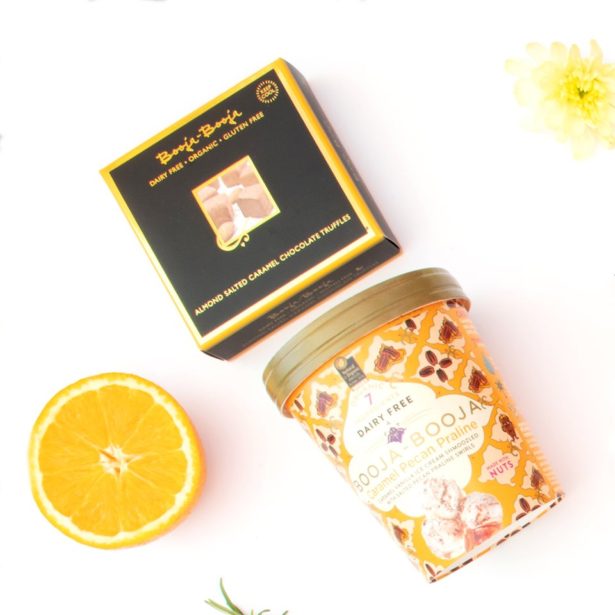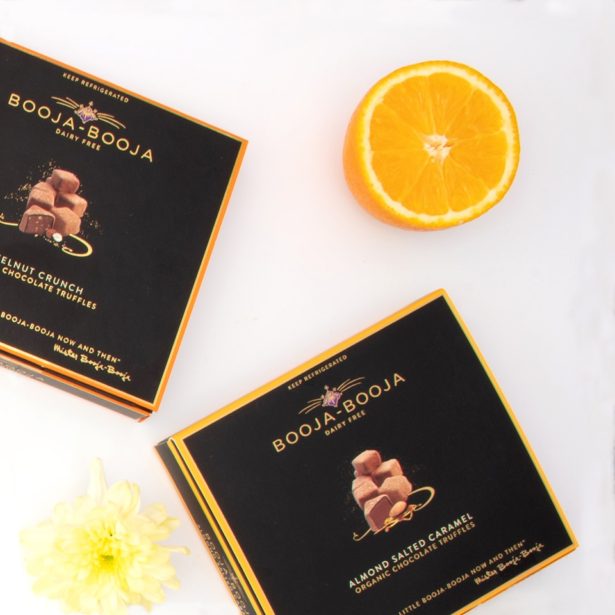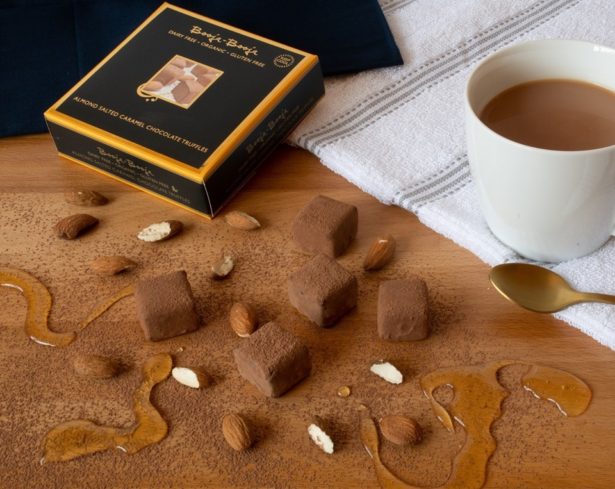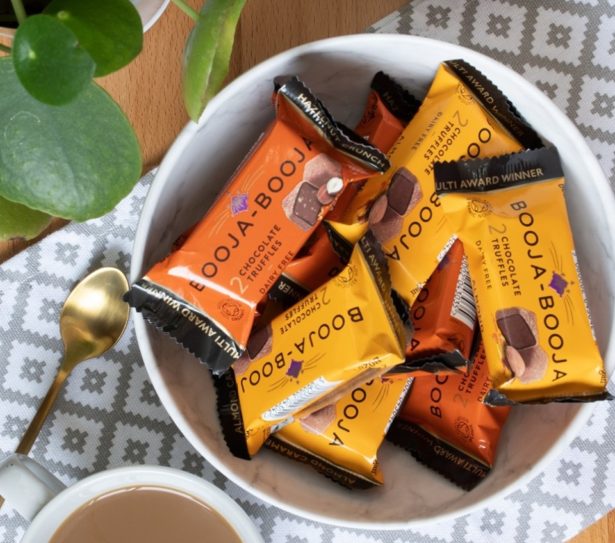 Gregory's Tree, the fruit-based snack bar brand is excited to announce the launch of its second flavour, Organic Strawberry Fruit Twists! It follows the success of Gregory's Tree Blueberry & Raspberry Fruit Twists and again will be gluten-free, vegan, 60 calories per bar and free from added sugar.
www.gregorystree.co.uk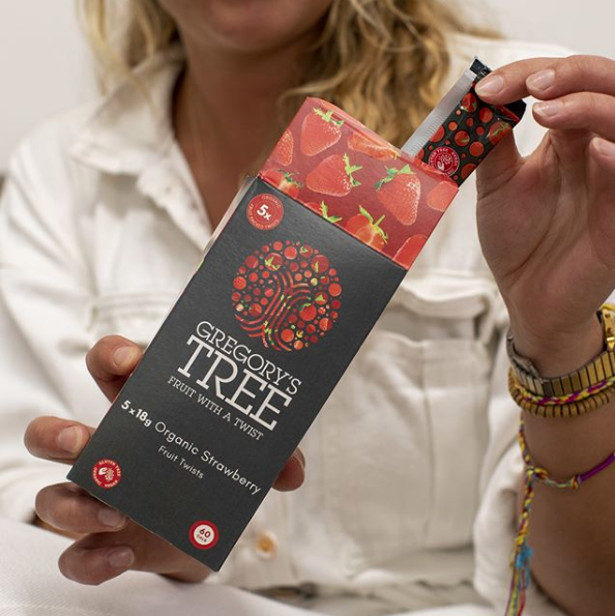 FACEBOOK
|
TWITTER
|
INSTAGRAM
Each double fruit-twist bar bursts with fruity flavour having been made from organic fruit, which is gently heated and pulped to give it that extra tasty twist.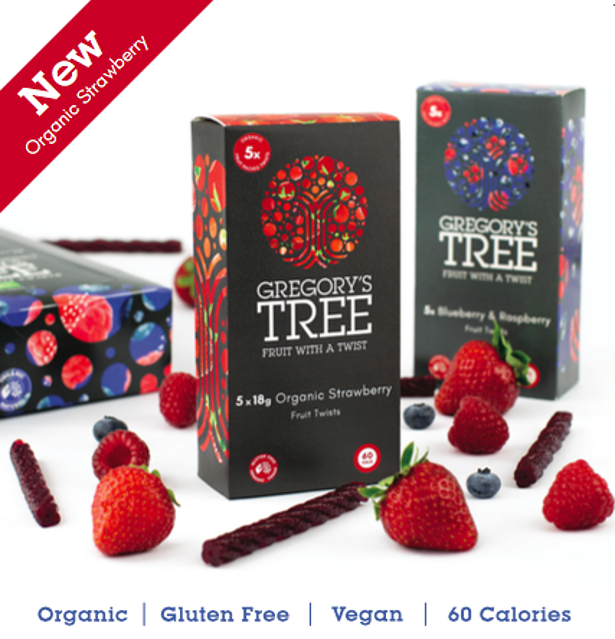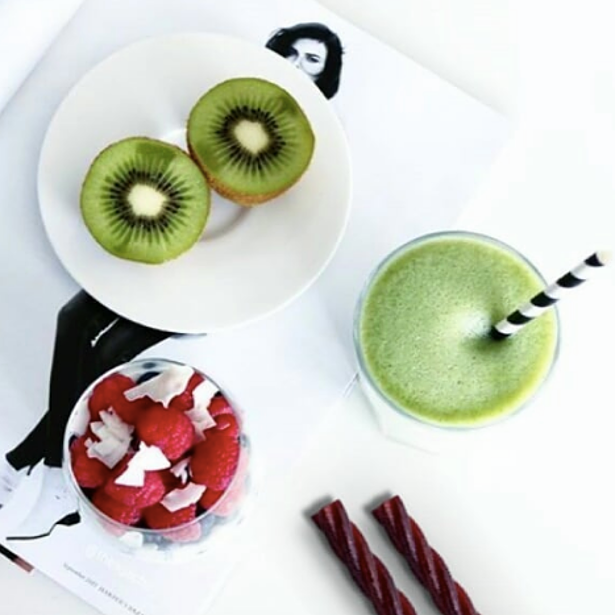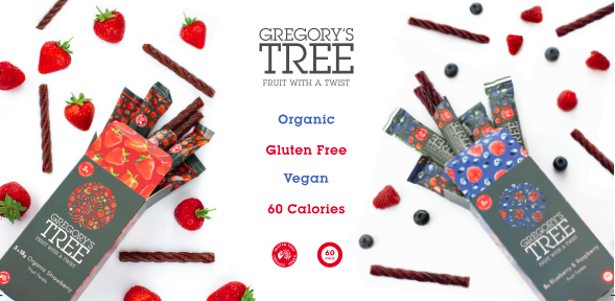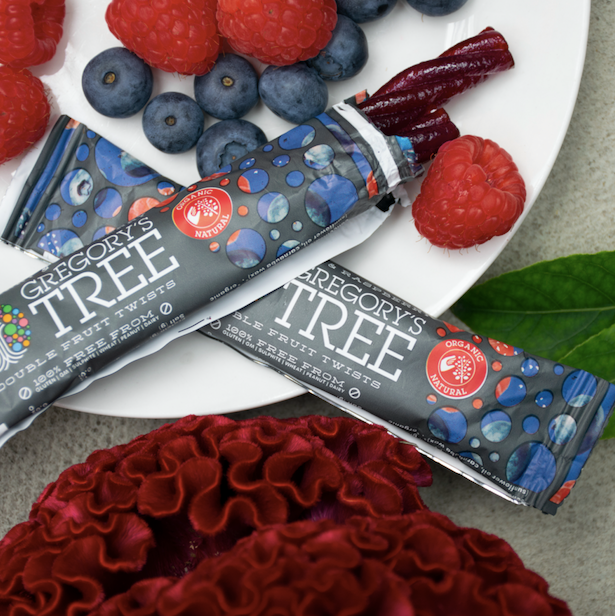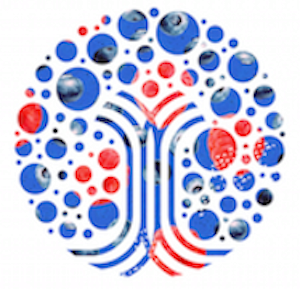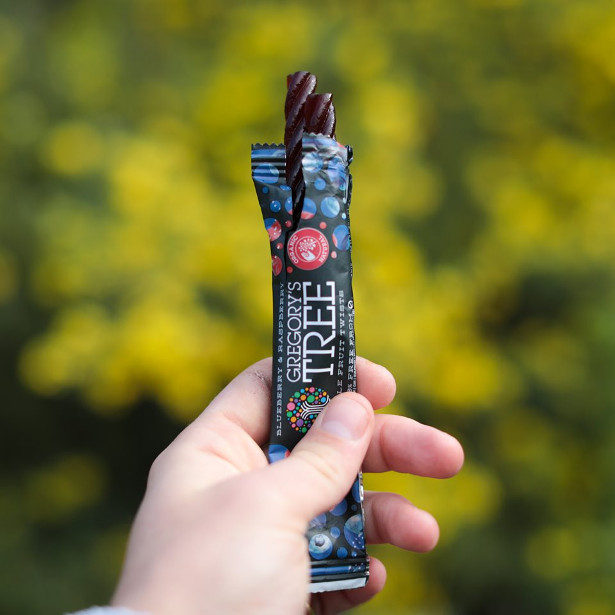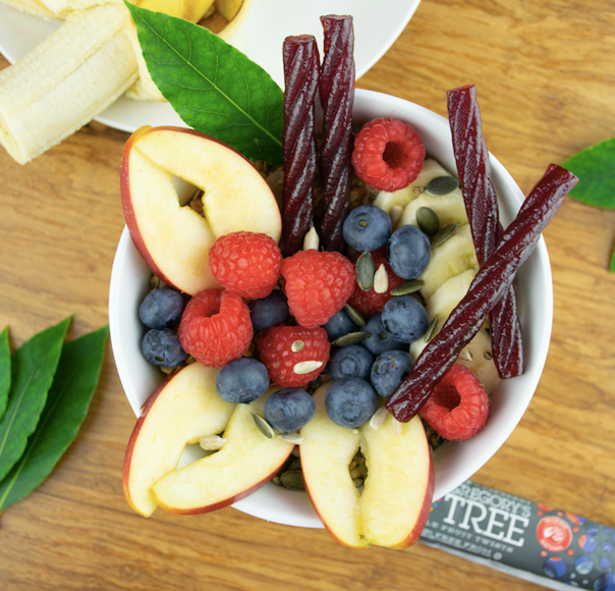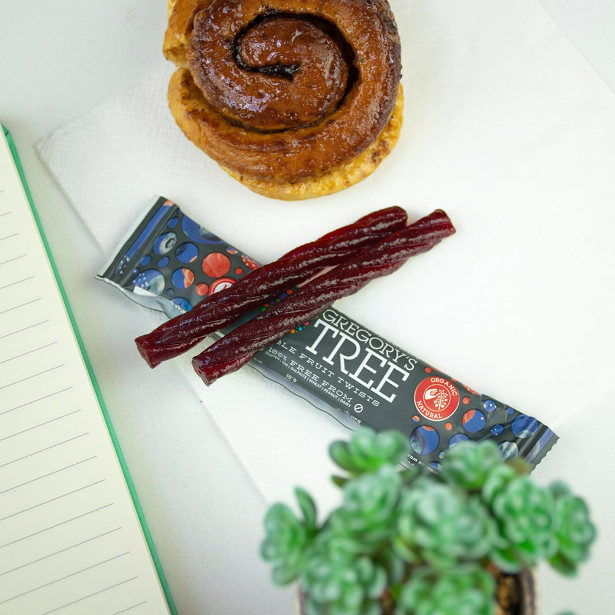 PB2 Organic Powdered Peanut Powder 90% less Fat & 70% Fewer Calories! Don;t you /Just Love Peanut Butter! >> pb2foods.com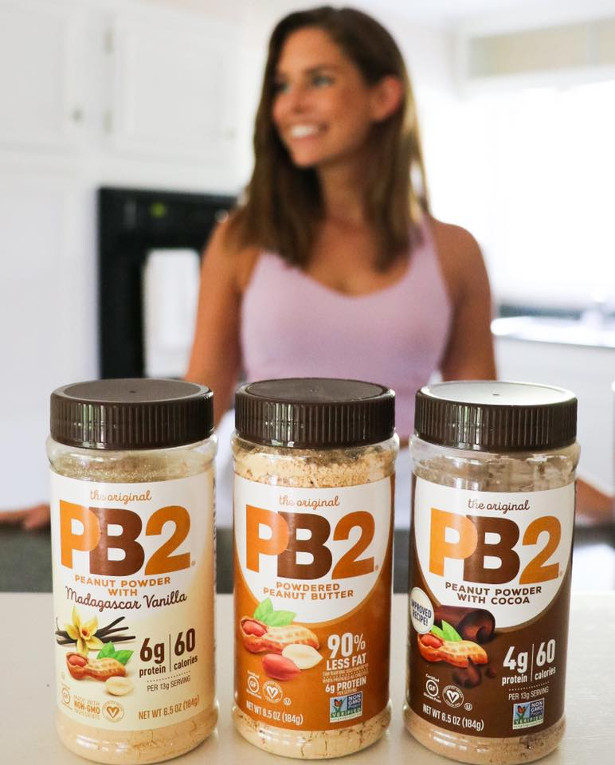 FACEBOOK
|
INSTAGRAM
There are few things better than the rich, creamy and nutty taste of peanut butter. Lately powdered peanut butter has been changing the game by raising the bar on quality, taste and nutrition. The exciting news? PB2's organic powdered peanut butter contains 90% less fat and 70% fewer calories than what you'll find in regular peanut butter. With an average of just 60 calories, 1.5 g of fat and 6 g of protein per serving, it's great for anyone looking to cut calories or meet specific fitness goals. The powdered version is extremely versatile and an excellent source of fiber and protein. PB2 also happen to be kosher, vegan, gluten-free and non-GMO. Our fans enjoy PB2 sprinkled on their oatmeal, blended into smoothies, added to sauces, mixed into batters or simply rehydrated with water to make the creamy peanut butter paste we all love. It provides a better peanut butter taste that's also better for you. Since 2007 when we pioneered PB2, The Original Powdered Peanut Butter, we've been committed to perfecting our technique and using only pure simple ingredients. Those ingredients come from our friends and neighbors in the heart of America's farmlands, and they know a thing or two about quality and care. Our expert roasting methods create great-tasting products, and we are mindful of each step along the way. At PB2 we are on a mission to improve our community, connect farmers to families, and inspire healthy balanced living. Our products are made from highest quality roasted peanuts that have been processed without the use of any preservatives or artificial sweeteners. Company Overview The mission of Bell Plantation is to help family farmers improve their profitability through the development of consumer-ready products from commodities grown on the farm. We are devoted to rethinking the uses of traditional farming products, ensuring the success of the farmer, and to providing healthy delicious foods for you and your family. Our flagship product was born of one simple charge—to develop new and different products to deal with a large surplus of stored peanuts. From this a star was born: PB2 Powdered Peanut Butter. PB2 is popular with athletes for its ability to add delicious flavor and additional protein to shakes and meals. Chefs appreciate the ease of use in recipes both savory and sweet. And anyone watching their calories or fat intake can appreciate the full flavor of peanut butter without the guilt. Our promise to you is that, as the Bell Plantation family of products continues to grow, you can count on the fact that when you buy Bell Plantation products, you are choosing flavorful healthy products that are good for you, your family, and farmers everywhere. Bell Plantation is the creator and distributor of PB2, the original powdered peanut butter. Products PB2, The Original Powdered Peanut Butter; PB2 with Chocolate; PB2 with Strawberry; and PB2 Extra Virgin Roasted Peanut Oil.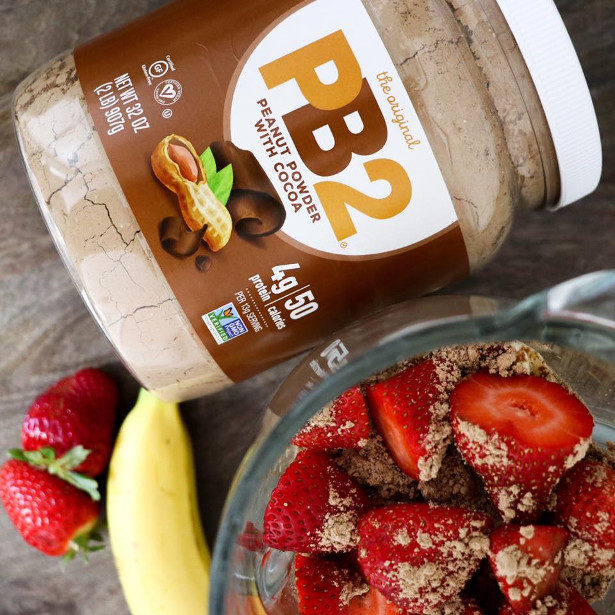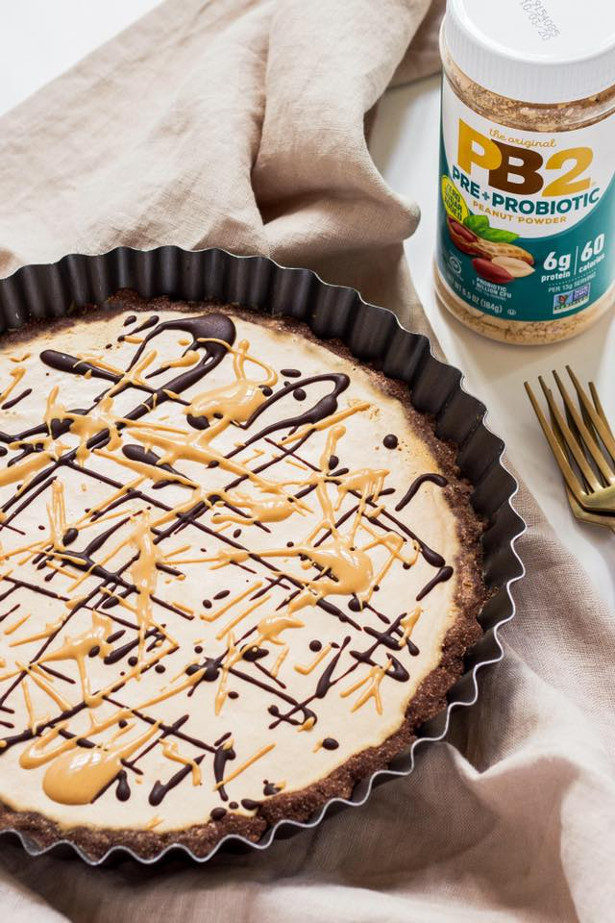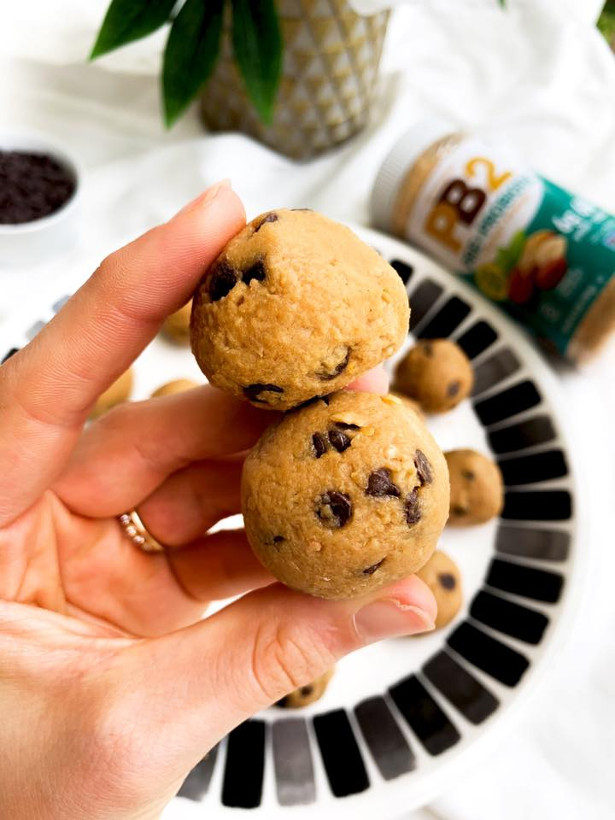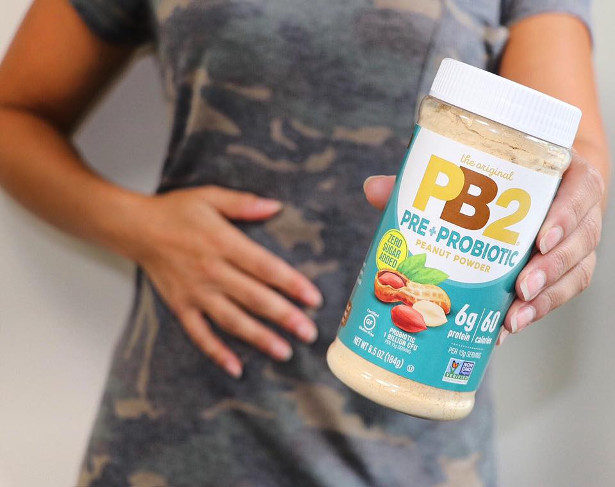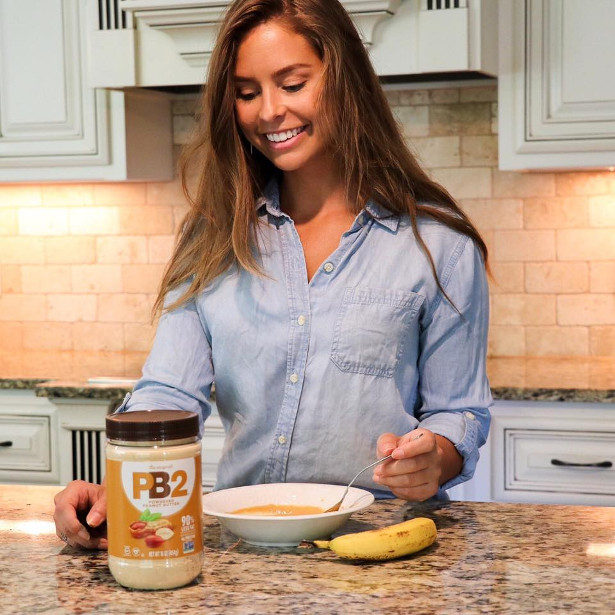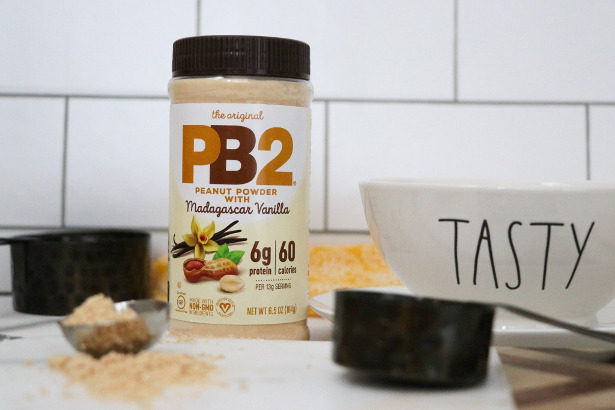 Enjoy 'Me Time' at Tea Time &… its organic!
www.etsteas.co.uk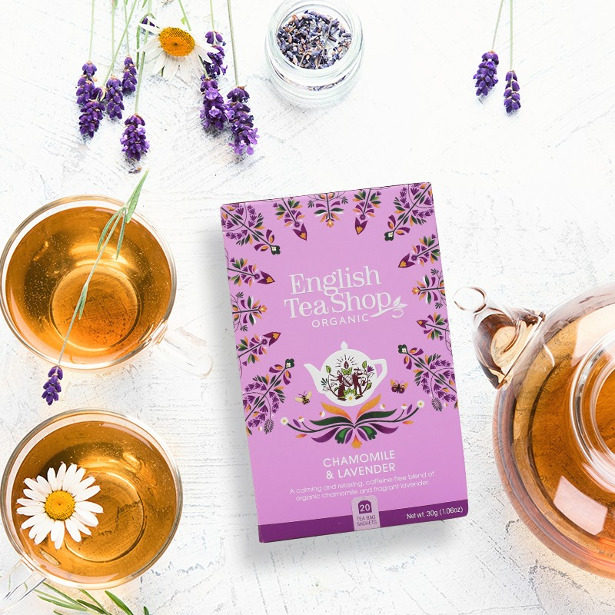 FACEBOOK
|
TWITTER
|
INSTAGRAM
|
PINTEREST
Introducing English Tea Shop, the speciality tea brand which offers a range of organic wellness teas for the ultimate 'me time' remedy.
The teas, created using proprietary wellness blends and made with time honoured healthy ingredients, are designed with different needs in mind and contain no additives or flavourings. Whether it's a boost of energy or a calming detox, there is something to tantalise every taste bud. The range includes nature's most revitalising herbs, spices, fruits and flowers for the most beneficial infusions and naturally cleansing teas.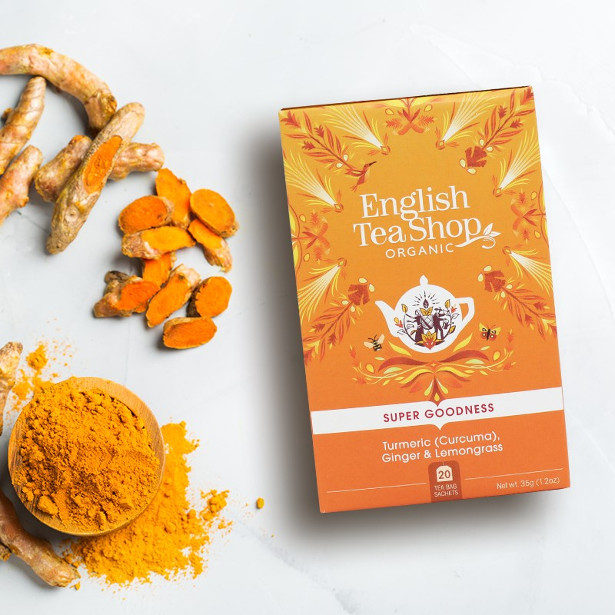 Energise Me: If you're in need of a pick me up, then put the kettle on for a cup of Energise Me. Enliven your spirits with an energising blend of organic ginseng, blackberry leaves, nettle leaves with aromatic lemongrass, peppermint and spearmint, in harmony with subtle undertones of elderflower, ginger and cinnamon. Available from Amazon with an RRP of £2.88.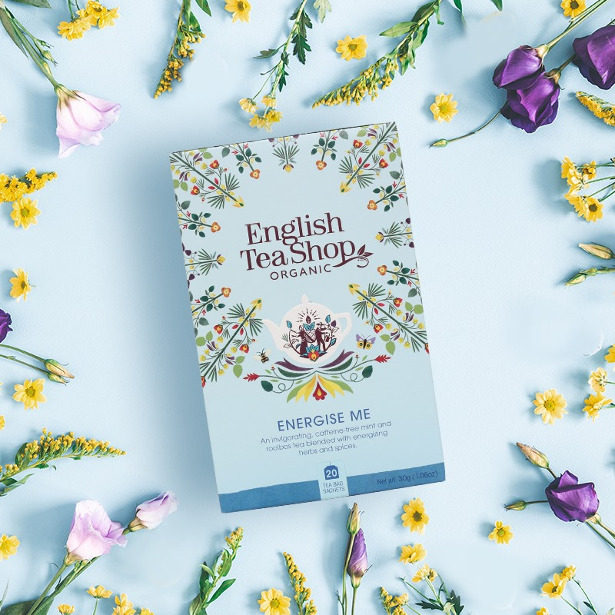 Organic Babies celebrates this Organic September with new eczema advice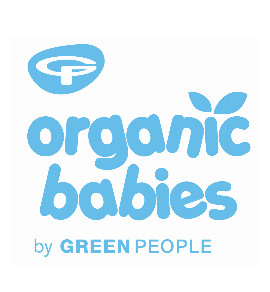 This September sees both Organic September, and National Eczema Week (16 Sept). One in every five children in the UK is affected by eczema at some stage, and skin allergies are becoming increasingly common in little ones. New advice on eczema help the organic way This September Organic Babies are spreading the message about the importance of natural, organic skincare and how this can help those with skin allergies, all year round (with a new downloadable information leaflet on eczema compiled in conjunction with Dr Nicola Clayton MB ChB BSc MRCP (UK) Consultant Dermatologist) The leaflet, coping with eczema and dry skin conditions in babies, looks at the range of causes, symptoms of eczema in babies and children, how to help them and how to treat it effectively. Make sure Organic means Organic All the ingredients used in Organic Babies are carefully selected to protect, soothe, nourish and calm even the most sensitive and eczema prone skin. All products are packed with up to 99% active natural and organic ingredients to protect, nourish, balance and, most importantly, respect your babies fragile skin. Using certified organic produce means that they cannot contain any harsh synthetic chemicals, which is why they are especially suited to allergy prone skin. The calendula, chamomile, rosehip oil and shea butter found in Organic Babies products have been specifically sourced and help ease the symptoms of skin allergies in babies and toddlers. Soothing Baby Salve Nourishing shea butter is rich in vitamins A & E and essential fatty acids to provide protective, healing properties for use on dry, sore skin affected by eczema or psoriasis. Containing naturally occurring antioxidants to keep skin healthy, it's perfectly blended into our Soothing Baby Salve for added moisture and protection. Available at Waitrose, RRP £11.50 Baby Wash & Shampoo This gentle wash contains cleansing properties to retain natural skin and scalp oils to prevent your baby's skin drying out and protect against irritation. It is SLS-free and contains natural key plant actives aloe vera, chamomile and yucca to heal, soothe and moisturise. Suitable for daily use and certified 83% organic, it comes in two varieties – scent free and lavender to balance and relax your little one before bedtime. Available at Waitrose, RRP £8.50 Calming Nappy Cream This cream is formulated to repel water and protect against dampness when your baby has nappy rash. Containing 95% certified organic plant ingredients including hemp, calendula, and chamomile to soothe skin, the cream, rich in zinc oxide and Omega-3 & 6 fatty acids, aids healing. Available at Waitrose, RRP £11.00 Softening Baby Lotion – Scent Free This lovely light scent free lotion nourishes and moisturises your baby's skin and helps protect against dryness and irritation. Containing organic apricot kernel oil, shea butter and calendula extract to heal sensitive skin, it's ideal for use after bath time to gently massage into the skin. Available at Waitrose, RRP £11.50 Mum & Baby Rescue Balm Calendula has been used for generations in herbal medicine and is renowned for its wonderfully moisturising and soothing properties. Perfect for soothing eczema, nappy rash and inflamed skin, the Mum & Baby Rescue Balm provides all the nourishment and care your baby needs for their skin. Available on Ocado, RRP £11.50 Nurturing Baby Oil Rosehip oil is the perfect ingredient for sensitive skin and is well known for its tissue regenerating properties. Often used to repair damaged tissue, it contains high levels of Omega-3 & 6 fatty acids and can be found in our Nurturing Baby Oil to balance and restore dry skin. This silky soft oil is ideal for baby massage while the extract of pomegranate oil soothes and calms due to its anti-inflammatory properties. Available on Ocado, RRP £12.00
All products are available from Holland & Barrett stores nationwide and online from www.hollandandbarrett.com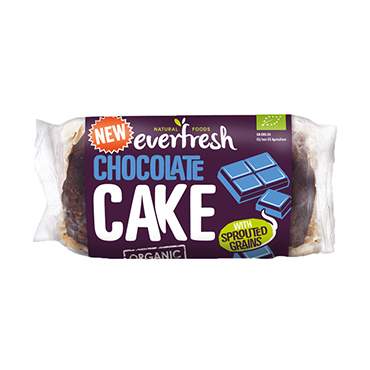 Everfresh Chocolate Cake NEW IN Everfresh Chocolate Cake 350g RRP £2.89 Baked with the goodness of sprouted organic wholegrain and wholemeal flour. Suitable for a vegan & vegetarian diet – no sugar, eggs dairy or animal products. Holland & Barrett Organic Mulberries NEW IN Holland & Barrett Organic Mulberries 75g RRP £2.99 This bag makes for a delicious snack, perfect for on the go or adding to lunch boxes as a healthy alternative. Holland & Barrett Organic Roasted Pistachios Holland & Barrett Organic Roasted Pistachios 100g RRP £2.49 Pistachios have a unique natural salty flavour and can be eaten alone or added to recipes and salads. Perfect to have as a delicious snack or Chop the nuts and add to yoghurt, desserts and cakes. Holland & Barrett More Ball Range Our More Ball's are full of natural goodness, making them the ideal snack for when you are on the go. We combine a delicious mix of raw organic ingredients to give you that little energy kick just when you need it. Our More Balls contain Copper, which contributes to normal energy – yielding metabolism. Holland & Barrett Spirulina & Ginger More Ball Holland & Barrett Spirulina & Ginger More Ball 40g RRP £1.19 Holland & Barrett Turmeric Spice More Ball 40g Holland & Barrett Turmeric Spice More Ball 40g RRP £1.19 Holland & Barrett Cacao Orange More Ball Holland & Barrett Cacao Orange More Ball 40g RRP £1.19 Holland & Barrett Cacao Mint More Ball Holland & Barrett Cacao Mint More Ball 40g RRP £1.19 ORGANIC BEAUTY Dr Organic Aloe Vera Gel Dr Organic Aloe Vera Gel 200ml RRP £5.99 Dr Organic Aloe Vera Gel uses pure bioactive organic Aloe Vera. This ensures that the plant's beneficial polysaccharide levels are captured and maximised to help soothe, moisturise and restore dry and sun exposed skin. This bioactive double strength gel instantly soothes the skin, leaving it feeling healthy, soft and bursting with cell restoring activity. Suitable for vegetarians and vegans. Dr Organic Charcoal Toothpaste Travel Mini Dr Organic Charcoal Toothpaste Travel Mini 20ml RRP £1.00 was £1.99 Activated Charcoal works by deeply cleansing and effectively removing impurities. Dr Organic Charcoal Toothpaste has been expertly formulated to help whiten, cleanse and protect your teeth. Dr Organic Cocoa Butter Skin Lotion Dr Organic Cocoa Butter Skin Lotion 200ml RRP £7.99 Dr Organic Cocoa Butter has been sourced organically from the rural, idyllic pastures of the Dominican Republic. This skin-replenishing body lotion has been specifically designed to nourish and condition the skin.
Tomato Beer a 'Vine' Example of Exceptional Organic Produce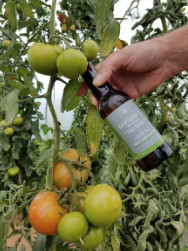 Last month Barnaby's Brewhouse 'Green Tomato Saison' (6%ABV) was crowned the winner of the Best Organic Beer & Cider category at the Soil Association's BOOM Awards. This month, and with the Soil Association Certification's 'Organic September' campaign almost upon us – which is encouraging consumers to make swaps to organic produce in a bid to combat climate change – there's never been a better time to sample this unique brew. The origins of this now highly 'seeded' tipple began in 2018, when a crop of tomatoes at the neighbouring Riverford Organic Farm failed to turn red after a lack of summer sunshine. "We pride ourselves on being a sustainable brewery, repurposing and reusing all waste products, so when we heard that this crop of green tomatoes had no current purpose, we took it upon ourselves to create a beer from the produce." Says, Barnaby Harris, Director of Barnaby's Brewhouse. Traditionally, Saison beers – a Belgian farmhouse style of beer – have been made with spices, botanicals and more traditional sweet fruits like apricots, strawberries, raspberries or cherries. "Using the green tomatoes in the beer give it a real freshness, as well as a slight but satisfying sourness. Saison almost has a wine like quality, which makes it a beer that pairs exceptionally with food. It goes particularly well with peppered steaks, Thai dishes, spicy sausages or creamy goat's cheese" Barnaby continues. From creating better havens for wildlife, to healthier soils, reducing deforestation and lowering emissions, going organic can have a huge positive impact on our planet. To do your bit and get your hands on this beer, head to: https://www.riverford.co.uk/shop/drinks/beer-and-cider?tldr=tldr For other beers that are good for the bees, you could try: Tom Long Amber Bitter (3.8%) from Stroud Brewery Purity Bunny Hop, Extra Hopped Pale Ale (3.5%) from Bottle Shack Hepworth Brewery's Prospect Pale Ale (4.5%) from Abel & Cole To find out more about 'Organic September' and how you can make swaps to organic that can help save the planet, visit: www.soilassociation.org/organicseptember
Go Green in the Bedroom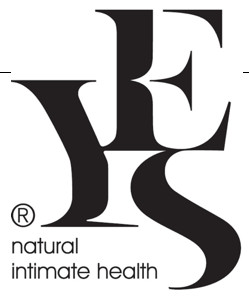 Sustainable living is the way forward, it's a fact. Living responsibly and buying organic has become more than just a trend, it's a lifestyle choice and a necessary one. And while thankfully, most of us are beginning to find ways to cut our carbon footprint, recycle, make dietary concessions and wear green, all in the name of reducing our negative impact on the planet, everything becomes a little more complicated when it comes to sex. Isn't that always the case? But complicated isn't a word to phase the founders of The YES YES Company. Set up in 2003 by longstanding friends Susi Lennox and Sarah Brookes, YES was, and continues to be, a trailblazer in the organic intimacy product range. Why? Because it's not easy to source ingredients that are both body safe, side-effect free and 100% pure and natural while simultaneously pleasurable and highly effective for use in the bedroom. It took our pioneers 3 years to refine the perfect formula. To Susi and Sarah, creating a revolutionary new brand that gave back to its consumers and the planet was key – they worried less about performing in the boardroom and more about hitting that green spot. From recyclable packaging to paraben-free ingredients and with a brand identity that is as pure as it's product, give a warm welcome to The YES YES Company and their sustainably sexy products. Boasting a Soil Association certified-organic seal of approval, YES' 'female intimacy products' are 96% plant or water-based. Their vaginal moisturisers, cleansing washes and water or plant- oil based lubricants use natural ingredients like aloe, shea, sunflower oil, bees wax and cocoa to fill in the gaps left by chemical additives. These alternatives are kind to sensitive areas when their synthetic counterparts can cause harm. Needless to say, all plant extracts have been responsibly sourced and the end-product created with zero animal testing. YES are leagues ahead when it comes to intimacy. They are recommended on the NHS to treat women in the aftermath of gynaecological cancer and menopause on top of being quite simply a better and more responsible way to enjoy sex. And although it's certainly true that behind the scenes a huge amount of research and consideration has gone into producing this organic range, when it comes to consumer choice, picking YES needn't be complicated. As Susi and Sarah say, "Our love for planet Earth is reflected in everything we do – creating glorious products that are amazing to use, kind to the environment, respectful of all life and natural…truly, madly, deeply natural." YES VM Vaginal Moisturiser and YES Water-based Lubricant are also available on prescription. RRP for YES WB Lubricant: 50ml, £5.99; 100ml, £9.99; 150ml, £14.99. RRP for YES WB in Applicators: 6 X 5ml apps, £11.99. RRP for YES OB Lubricant: 40ml, £5.99; 80ml, £9.99; 140ml, £14.99. RRP for YES OB in Applicators: 6 X 5ml apps, £11.99. RRP for YES VM Vaginal Moisturiser: 100ml, £9.99. RRP for YES VM in Applicators: 6 X 5ml apps, £11.99. RRP for YES CLEANSE Intimate Wash (Available in Unfragranced and Rose): 150ml, £7.99 RRP for YES BUT Anal Lubricant: 100ml, £9.99 RRP for YES INTRO Lubricant Multipack: £13.99 RRP for YES DG Lubricant Multipack: £16.99 Available in Holland and Barrett, Wholefoods Market, Selected Superdrug and Sainsbury's, Planet Organic and selected independent pharmacies. Whole Earth Organic Crunchy peanut butter is a deliciously wholesome spread, packed full of natural protein and fibre with absolutely no added sugar. It's not only healthy, it's also an incredibly versatile and tasty ingredient. From stirring into curries, blending into smoothies and baking into brownies, it's not just for toast!
MUSHROOM BOURGUIGNON
PREP TIME: 5 MINUTES COOKING TIME: 45 MINUTES SERVES: 4 SERVED WITH RICE AND FRESH PARSLEY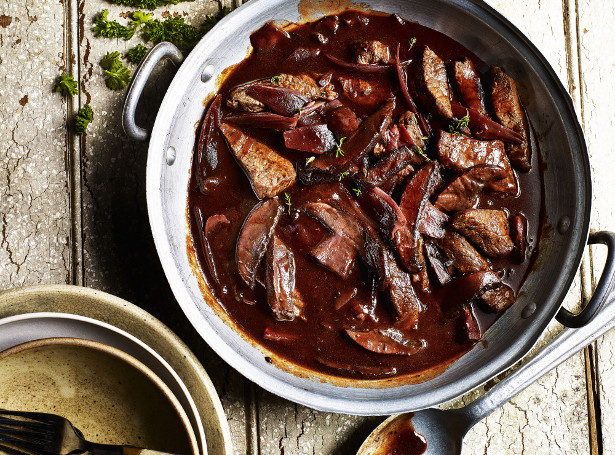 INGREDIENTS 300g baby button mushrooms 4 steaks (sirloin or fillet) 4 banana shallots, quartered lengthways 3 stalks thyme, leaves removed 2 tbsp tomato paste 500ml red wine 500ml beef stock To serve Cooked rice Chopped parsley METHOD Cut the steaks into 3cm pieces and place on a plate. Season well with salt and pepper. Heat the oil in a large frying pan over a high heat and cook the steak until browned, about 2 mins each side. Remove with a slotted spoon and set aside. Add the mushrooms, onions and thyme to the pan and cook for 10 mins, stirring frequently. Turn the heat up and add the tomato paste and some salt and pepper, cook for several minutes before adding the wine, then simmer until reduced by half. Add the stock and bring to the boil, return the cooked steak and its juices and simmer gently until the meat is cooked to your liking. Serve with rice and plenty of chopped parsley. www.justaddmushrooms.com
Lift your soft drinks game with Equinox Organic Kombucha – the exciting gut boosting drink that's impossible to resist.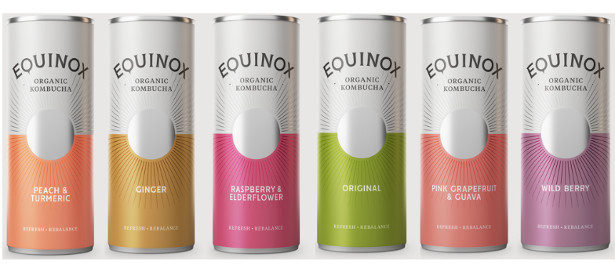 Craft brewed the traditional way in the Calder Valley UK, Equinox Organic Kombucha is a thirst thrill for your palate – with a range of flavours suitable for Kombucha novices all the way to the veterans. The perfect alternative to sugary soft drinks or alcohol, Equinox's low sugar organic Kombucha is unpasteurised, raw and vegan, with no 'nasties' added in – just a bit of fizz at the end of the craft brewing process. Full of naturally occurring vitamins, acids and beneficial bacteria, known to promote a healthy gut and digestion. Equinox Kombucha comes in six delicious flavours, including new blends Peach & Tumeric and Espresso Coffee, the first of its kind in the UK. A bold, seductive blend with an uplifting Kombucha fizz, this unique blend really packs a punch. Made with Equinox's specially made coffee Kombucha culture and Arabica Coffee beans, the can is filled with the same benefits as traditional Kombucha with a natural re-energising coffee lift. Expanding Equinox's tea-based Kombucha range, a new spicy alternative, Peach & Turmeric, delights the taste buds with earthy flavours of turmeric melting into fresh and juicy white peach sweetness. Available in both cans and 35% recycled bottles, the current range comprises of Original, Wild Berry, Pink Grapefruit & Guava, Ginger, Raspberry & Elderflower and brand new flavours – fruity Peach & Turmeric and Espresso Coffee. Equinox Organic Kombucha is available at www.equinoxkombucha.com Cans are priced at £1.60 and Bottles at £1.80. Espresso Coffee is priced at £1.60 (can only) Certain flavours are currently stocked in Waitrose, Whole Foods and Planet Organic.
Protein Plus
Protein Plus Peanut Flour (peanut powder) is a great tasting healthy plant-based protein source you've been looking for without any added ingredients! Its 100 percent natural, vegan, GMO free, OU Kosher Certified, gluten free and cholesterol free. Also available in organic. A quarter cup offers 16 grams of protein, 4 grams of dietary fiber, and only 2 grams of natural sugar! Blend it into you coffee, oatmeal or smoothies for a nutrition packed protein punch! Great for making your own shakes, or mix it in or sprinkle it on foods that need flavor or a nutrition boost! More information on both products is also available on www.facebook.com/proteinplusllc.
The most unique organic product in the marketplace: Harmony's Certified Organic Cotton Cloth Ear Candles!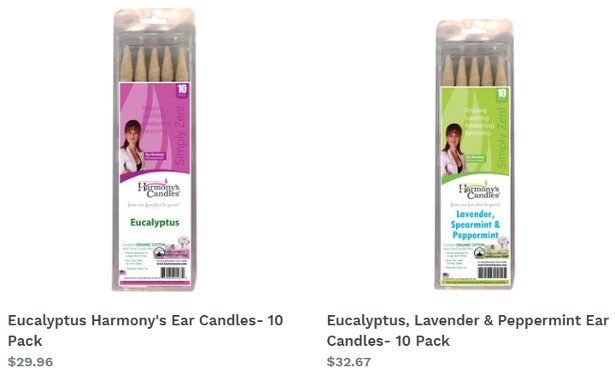 Feeling under the weather and/or stressed? The use of ear candles encourages relaxation, which as part of a healthy lifestyle, may help living well with various ailments. The combination of warm smoke, aromatherapy and ambient sound relaxes the body and allows for natural healing. Harmony's Ear Candles are hollow candles that have been used by many generations when one needs to relax to encourage a healthy wellbeing. They are handcrafted in rural Georgia, USA by single mothers, people with disabilities, and retirees. The safety of our customers is our #1 priority; therefore, we use only the highest grade materials available on the market. This includes: · Certified Organic Cotton Cloth: Harmony's Ear Candles have teamed up with Appachi Cotton to create the ONLY certified organic cotton ear candle free of chemicals and dyes. appachicotton.com · Food Grade Wax and/or Beeswax: Harmony's Ear Candles are all created with the highest quality wax available. All our candles are handcrafted with Food Grade Wax, which is used on produce and in cosmetics, and/or Locally Acquired Beeswax. This ensures a much cleaner burn and no drips. · USA Patented Vortex Safety Tip: Harmony's Ear Candles has created a safety tip that not only reduces the risk of accidents but also creates a stronger vortex that increases the candle's efficiency. · Burnline Safety Label: Harmony's Ear Candles all include a burn line safety label that lets the customer know when the candle has burned low enough. Safe and very easy to use! · Double-wrapped: Harmony's Ear Candles are handcrafted and double-wrapped for safety and longer burn times. Enjoy safely with a partner! Just like your household candles, one should never leave a candle left unattended when it is lit. myhealshop.com/collections/ear-candles www.happyenergyamazinglife.com/about-us/harmonys-story/ Harmony is committed to wellbeing naturally since 1991. She created her natural health company and has been passionate about natural health ever since and was inspired to obtain her Masters and Doctorate in Natural Health. Being a part of the foundation of the natural health industry has created a following of consumers that trust her knowledge and products. Two years ago, Harmony partnered with OSI Magnesium to bring the finest magnesium lotions, butters, gels and flakes to the USA marketplace, straight from the Zechstein Sea.
sassyorganics.com.au
Sassy Organics, is an online organic and ethical store based in Melbourne, Australia. Their current product range consists of over 1500 products including organic and ethical skin care and make-up, as well as sustainable and eco friendly products. Labeling can be misleading when it comes to natural and organic products. Many companies will use the words 'natural' and 'organic' as buzz words on their product name or packaging. Some brands will use the word 'organic' as part of their company name, but that's all it is, a name. It does not mean they use organic products or abide by a strict code of conduct. What about natural skin care? Natural beauty products can be particularly misleading. For a product to call itself natural, it only has to have 1 naturally derived ingredient. That means it can have 1 natural ingredient, such as a botanical extract, and the rest can be cheap synthetic fillers and chemicals. Price will be a big indicator of how natural the product is. For example, 'natural' hand soap at the supermarket for $2.99 is most likely going to contain inexpensive chemical detergents as the bulk of their ingredients. Scanning the ingredients list is paramount when choosing natural products. See our earlier posts for more information on chemicals in beauty products. What about products stating they are organic but are not certified? As with the term 'natural', a product can be called organic if it contains at least 1% organic ingredients. If a product has been certified as organic, it will have the organic certified logo on its packaging. To be certified organic and display the certification logo, the product must adhere to a strict set of rules and regulations. At least 95-100% of the ingredients must be of certified organic origin. This means the ingredients have been grown in a non-genetically modified environment, free from chemicals and pesticides and in an ethical and environmentally sustainable manner. If the product contains between 70-95% organic ingredients, the label can state that the product is made with organic ingredients, but cannot display the certified organic logo on the packaging. Any product with less than 70% organic ingredients cannot claim to be an organic product. Organic certification Organic certification also means the product does not contain any parabens, sulphates or other toxic substances. So, to save your precious time scrutinizing every beauty label, choose products which display the organic certified logo. Here at Sassy Organics, we endeavor to bring you the best selection of certified organic products and products with high content of organics ingredients (i.e 70% of organic ingredients or more). To make your life just that little bit easier (and healthier!), you can shop in the comfort of your lounge room and know that you are choosing products that are good for yourself, your home and our environment. You will note that each product sold by Sassy Organics is labelled either with 'certified organic' if the product has been certified by any of the certified organic bodies or 'organic ingredients' indicating that product contains organic ingredients. Wherever possible, we alo include percentage of organic ingredients in the product's ingredients section. Useful links For more information on organic certified products and regulations, you can visit the following websites Ecocert (www.ecocert.com) USDA Organic (www.usda.gov) Biogro New Zealand (www.biogro.co.nz) Australian Certified Organic (www.aco.net.au) COSMOS Standard (www.cosmos-standard.org)
www.toddlerbabyco.com.au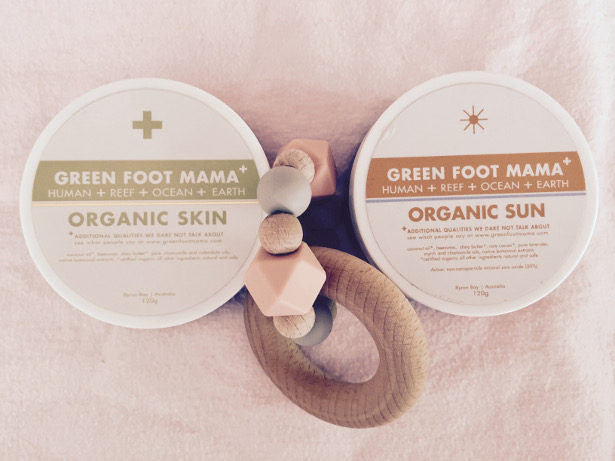 Nearly all of the products they offer are organic, eco-friendly and ethically made. These products include: 1. Organic Sun balm (works as a sunscreen and after sun soother), skin balm (moisturiser for all skin types and can be used for nappy rash, cracked nipples and even shaving) and defence balm (insect repellent and bite soother). All toxic free and almost edible – https://toddlerbabyco.com.au/skin-care/ 2. Baby clothes are all GOTS certified organic cotton or bamboo. https://toddlerbabyco.com.au/clothes/
Three Organic Product Suggestions from homesalive.ca
1. Gather Free Acres Dog and Cat Food Free Acres is an organic, free-run chicken recipe. It is both grain and potato free, instead using organic peas and lentils. It's free of antibiotics, growth hormones, by-products, and is completely non-GMO. It's the perfect pet food for conscientious pet parents. 2. Black Sheep Organics Dog Toothpaste This dog-friendly toothpaste is made from locally sourced vegan, organic ingredients. Organic peppermint oil provides a natural bac teria-fighting effect without any of the sweeteners or chemicals used in many popular pet toothpastes. 3. Spot Farms Organic Turkey Tenders Treats you can feel good about. They are made from organic, human-grade, locally sourced turkey strips, and are free of GMO, and artificial flavours, colours, or preservatives.
Macknade Celebrates 40th birthday with Acquisition of a New Ashford Site

Macknade marks its 40th birthday celebrations with the announcement of a new food & drink hub in Ashford's Elwick Place. Already famous for its award-winning flagship food hall in Faversham, Macknade is set to fill the new 5,136 sq ft space with an all-day dining experience, surrounded by familiar groceries and delicatessen counters. "We have a really strong spirit of family and community at Macknade, so this will be reflected in our new space. It can accommodate between 100-120 people and there will be both individual and communal tables where customers can engage with each-other and enjoy the informal space together. As well as shoppers and diners, we will welcome business meetings, specialist tastings, birthday parties and music nights," says Stefano Cuomo, Managing Director of Macknade and the sixth generation to run the family business. "For over 40 years we have celebrated more than just fine food and drink, for me it's about people and communities coming together. We enjoy discovering and selling the incredible array of food from our Kentish doorstep as well as cuisine from around the globe. We are all about creating a food and drink experience that is so much more than just a restaurant or shop. "The plan is to provide a morning to evening offering, with customers enjoying breakfast, brunch, evening supper and drinks in the same space. We want to create the same 'favourite place' feeling that is so apparent amongst customers in our Faversham food hall." comments Cuomo. Bringing the wealth of 40 years retail expertise, the new Ashford Macknade will be supported by the Faversham management team and the business will be looking to initially employ a further 6-12 people from the local community and grow the team from there. "We've seen a real increase in the number of consumers choosing to shop locally and engage with independent businesses. Customers no longer want to shop & dine solely at supermarkets and chain formats; people want to know where their food comes from and that the businesses they are spending with are sustainable. This ethos has been supported throughout the county by organisations like Visit Kent and Produced in Kent" states Cuomo. From the new Ashford menu you can order freshly prepared breakfasts, lunch or supper which showcase the best of Macknade's Kentish and Mediterranean roots. The menu will include locally sourced salads, sandwiches, vegetables, delicatessen platters and meat dishes sourced and prepared by Macknade butchers. There will always be vegetarian and vegan options, quality ground fresh coffee and home-baked cakes every day. Visitors can watch mixologists create cocktails in the bar area. The bar will also stock the best beer, cider, wine, spirits & soft drinks from Kent's flourishing drinks scene. Shoppers can browse around the delicatessen counters which will feature an extensive array of local, British & continental cheese & charcuterie, so cherished by customers of Macknade's flagship food hall in Faversham. Calm Me: A unique blend of tea designed to calm and soothe. Containing a caffene-free blend of sweet Ceylon cinnamon and liquorice, the tea also includes notes of peppermint and lavender, for a well rounded relaxing drink. Available from Amazon with an RRP of £6.66. Shape Me: The invigorating organic green tea, known for its slimming properties; combines ginseng and acia berry which are gently infused with organic ginger and cinnamon. The go to tea if you're looking for a healthy infusion to include in a calorie controlled diet. Available on Amazon with an RRP of £6.87. Happy Me: Designed to bring sunshine into your life with the invigorating blend of organic apple, marigold petals, lemongrass and orange peel, complemented with subtle notes of spice, ginger, cardamom and cinnamon. This aromatic blend will be sure to put the spring back in your step. Available on Amazon with an RRP of £6.87. English Tea Shop is steeped in tradition by using the finest quality tea leaves and age-old practises to bring us a superb tea from the heart of Sri Lanka. Working with the finest organic and Fairtrade farmers, English Tea Shop is able to create unique blends of quality tea. Each unique flavour carries with it the love and care English Tea Shop puts into its sustainable and ethical values, not only is the tea good for you, but it's good for the world.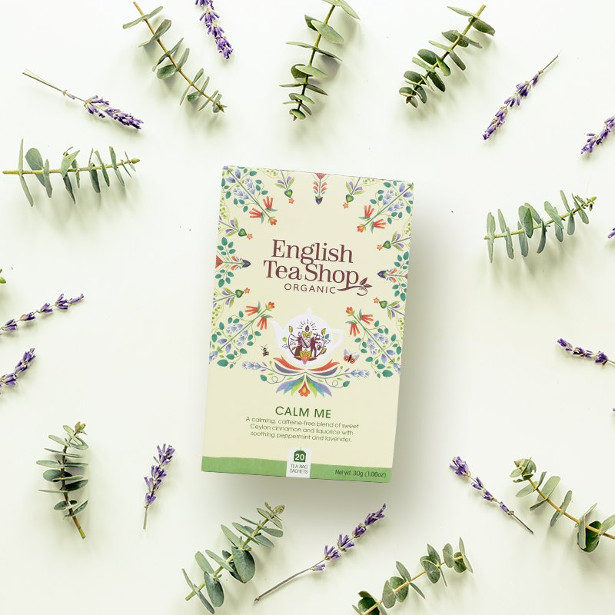 As Greta Thurnburg stands once more to demand action on climate change, a new animation 'Jimmie & Nellie and the Go Green Team' with famous voices from the likes of Miranda Hart, Archie Panjabi, David Morrissey and Jason Isaacs, is providing a way for younger children to learn more about safeguarding the planet for the future. Set in a fictional recycling plant, the fun interactive animation seeks to increase children's awareness of the many environmental issues that are increasingly on the global political agenda. The animation is the brainchild of recycling entrepreneur James Greene who has spent 40 years in the waste and recycling management industry. Today, the stories dreamt up for his daughter twenty-years ago, come to life in vibrant, interactive animations created by Jon Harrison and his team at Soho Creative, to educate younger generations on the importance of recycling and environmental issues.
THE HAPPY HUMPBACKS RANGE FROM OCEANBLUU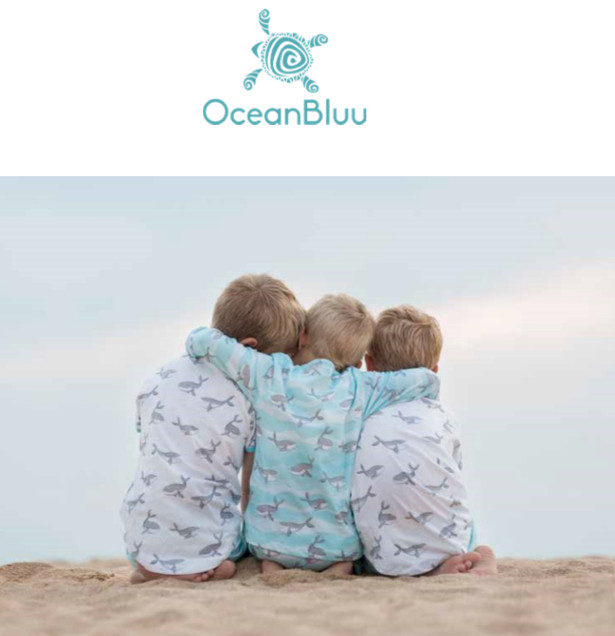 The Happy Humpbacks range from organic cotton kids sleepwear brand, OceanBluu, is a fantastically fun and imaginative collection of bedding sets and pyjamas. The exciting, hand drawn and unique styles come in a variety of creative and colourful prints. Available in bedding sets and long and short pyjamas for children aged between 2-8 years, The Happy Humpbacks collection features characterful whales in a choice of blue or pink colourways. Cleverly designed to inspire children to make their own beds, the bedding sets come complete with a day and a night side, to encourage children to wake up the animals in the morning and put them to sleep in the evening. The gentle giants in the Happy Humpbacks Bedding Set can be seen gracefully swimming amongst little red fish in the day or peacefully drifting through bright shining stars at night. Both long and short pyjamas are available in an additional Humpbacks in Love print, featuring little hearts, perfect for coordinating with the gorgeous Happy Humpbacks Bedding Set. Long pyjamas come with super soft cuffs to prevent pyjamas from sliding up to ensure an undisturbed night's sleep. The sustainable sleepwear collection from OceanBluu is made from pure organic and Fairtrade cotton, which is safe for little ones' skin, is kinder to the environment and ensures workers are paid a fair wage. Committed to reducing the world's plastic consumption, all bedding and pyjamas from OceanBluu are delivered in delightfully colourful matching cotton bags and packaging is completely plastic free.
BUZZING FOR INTERNATIONAL ORGANIC DAY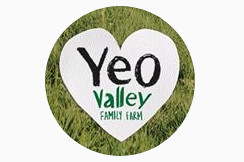 Yeo Valley creates a giant organic bee on London's South Bank, to shine a light on the benefits and importance of organic farming Yeo Valley, the family-owned farming and dairy company, today launches its Organic Bee on the South Bank, an installation in the shape of the plant life queen made from organic produce. Specially created to celebrate Organic September and raise awareness of organic food and benefits of organic farming, this unique, edible sculpture inspires passers-by to better understand what organic means, including promoting biodiversity on farms. Recent research by WWF1 and Buglife2 has revealed that insect pollinators such as bees are under threat.​ The study found that in the east of England alone, 17 species are now extinct in the area, 25 are threatened and a further 31 are of conservation concern.​ Bees provide vital pollination to some of the most important ingredients in our favourite foods. Nearly 75% of the world's crops producing the fruit and seeds that we eat depend on pollinators such as bees3. Yeo Valley's Organic Bee hero's these vital pollinators and aims to educate people on the value of choosing organic produce. With nine out of ten UK adults feeling concerned about increasing threats to the natural environment, and nearly two-thirds are specifically worried about biodiversity loss, it's a topic that is high on everyone's agenda4. Choosing organic means fewer pesticides, no artificial colours, preservatives, GM ingredients as well as being always free range. Created and developed in collaboration with Food Artist Prudence Staite, Yeo Valley's Organic Bee was displayed on the South Bank on Sunday 22nd of September for all to see, as delicious organic soups with a creamy Yeo Valley dairy base were given away with money off vouchers! What's more, the bee invited passers-by to take part in a social media competition, with a chance to win an organic hamper filled with organic goodies. Prudence Staite, Creative Director & Food Artist said: "I was truly delighted to take part in this exciting project emphasising the importance of choosing organic – I made the bee using locally grown, organic produce. I am glad to be involved in this important movement – everyone should get into the habit of using organic products where possible. Rosangela Amadei at Yeo Valley commented: "We want to create a more sustainable future and raising awareness around the importance of provenance of the food we grow, produce and eat, such as dairy, is crucial. Our Organic Bee in London should be an eye-catching way to bring people together to understand what organic is , as part of the celebrations for Organic September." Organic September is an annual campaign led by the Soil Association to inspire conscious citizens to join a movement to make a difference, including farm tours, social media competitions aiming to awareness of the benefits of genuine organic products. Share your pictures of Yeo Valley's Organic Bee, tagging #YeoValley #OrganicSeptember to be in with a chance of winning a Yeo Valley organic food hamper. #YeoValley #OrganicSeptember @YeoValley
Here2Homesteading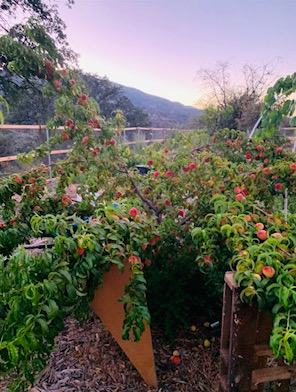 Organic things My name is Ann-Marie Fritz. I am a Family Law attorney trying to transition in to homesteading. I have a weekend mountain getaway where I have installed a Food Forest. By Fall of 2020 I hope to be living there full-time, having said good bye to law. I have an Instagram and Facebook account showing this journey. It is called Here2Homesteading. You can see more pictures there. I have just started a Youtube channel called the same. But there are only 2 videos so far. Everything I do is organic and natural, including making my own herbal medicinal remedies.
Hint Of Helen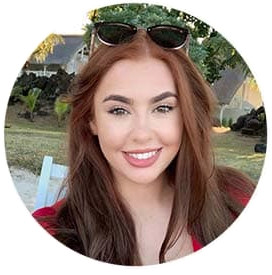 Heathy Turkey Burgers: hintofhelen.com/healthy-garlic-coriander-turkey-burgers/ Superfood Saag Aloo: hintofhelen.com/sweet-potato-saag-aloo/ Chinese Cashew Chicken: hintofhelen.com/chinese-cashew-chicken/
Planet Angels
is an online eco business focused on making a positive impact on the environment. We are really strict about the products we sell. They must be environmentally friendly and sourced from sustainable materials.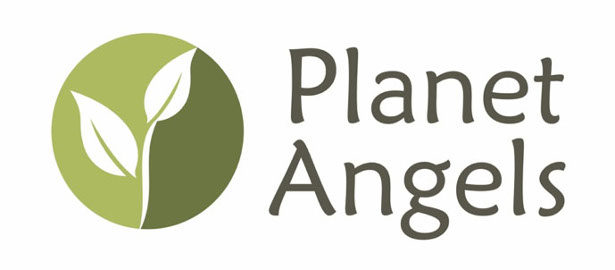 At Planet Angels we offer a range of eco-friendly products that aim to help people live a more ethical and eco life. Our range is designed to replace single use plastics and reduce household waste and landfill. Our aim at Planet Angels is to make sustainable choices accessible and affordable to everyone. Our mission is to keep costs low so that our product prices can remain low and people can afford to make the switch to reusable alternatives. info@planetangels.com.au
Republica Organic
They're an organic, fairtrade and ethical coffee brand that sells a range of delicious ground, instant, beans and pod coffee across both Woolworths and Coles. They're well-known for their Decaf coffee, that provides all the taste without the caffeine! They're on instagram at www.instagram.com/republicaorganic
Luxury Italian brand Mionetto Prosecco, which has just announced that it's teaming up with one of the UK's hottest chefs Tom Oldroyd to celebrate all things Prosecco for London Cocktail Week!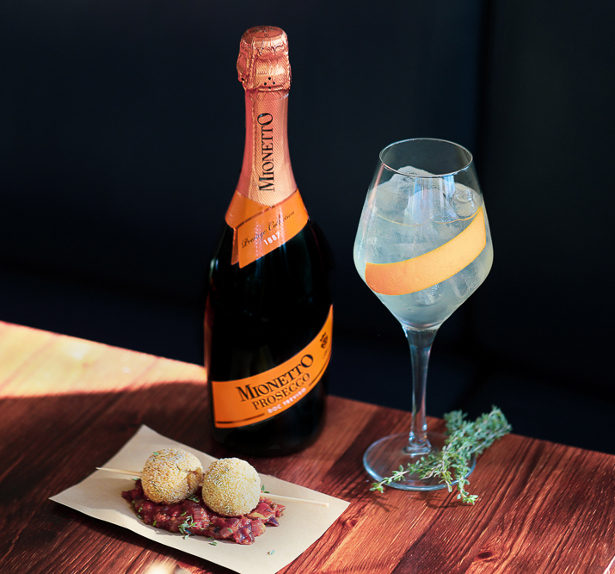 Both in Tom's restaurant, Oldroyd in Islington, and at an Italian countryside inspired pop up in the London Cocktail Week cocktail village, Mionetto will be serving fresh Limoncello Spritz cocktails, using Pallini Limoncello paired with delicate but flavourful Zucchini, lemon & thyme arancini balls with Caponata, making a match paired in heaven…or the beautiful Treviso countryside. The Mionetto Lemon Spritz is the aperitif that is taking the world by storm; a mixture of Limoncello, Supasawa and a dash of Thyme infused soda water served tall over ice with lashings of Mionetto DOC Treviso Prosecco.
EmAhls
Organic Bookmarks and Toy Mouses
www.emahls.de/en/ Bookmarks & toy mouses for cats! All products are made out of organic materials and 3% of the selling prices are donated to a non-profit organization that rescues cats. The toy mouses are made out of organic linen and filled with recycled paper, organic couscous, organic catnip and organic natural wool balls. This makes the mouse rustle and encourages the cat to play with it. www.emahls.de/en/gifts/cat-toys, Etsy shop www.etsy.com/de/shop/EmAhls?ref=seller-platform-mcnav&section_id=26566953 The organic bookmarks make a great gift for a book lover. They are made out of recycled paper and are printed with organic ink. They can be given away as a small present or in combination with a bigger gift. www.emahls.de/en/gifts/bookmarks/digital-printed, Etsy shop hwww.etsy.com/de/shop/EmAhls?ref=seller-platform-mcnav&section_id=21018199
Paromi Tea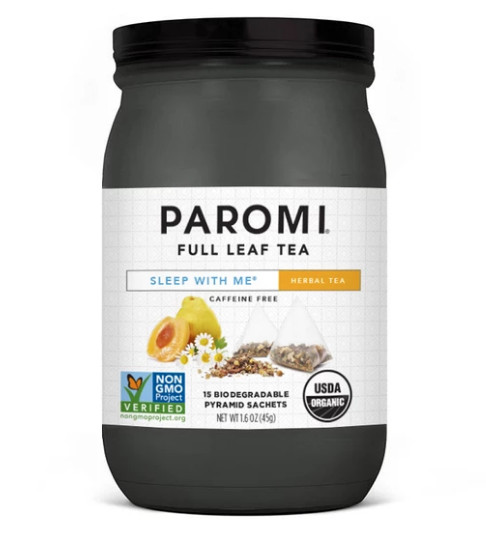 Paromi Tea – Family owned company / 1st in glass jars! Paromi Tea is the first tea company to package in glass jars! We are organic, NonGMO Project Verified, and Fair Trade Certified. Retails for $9.99 Amazon Paromi.com Whole Foods We make real tea for real life. Paromi is pure, aromatic, inspired tea, anytime, anywhere. We use full leaf teas, fresh herbs, organic dried fruits and flowers. (No junk.) Brew it in exacting small batches. We wrap some of it in convenient sachets, too. (People are busy. We get that.) We believe because everyone deserves an oasis.
Basics and Beyond fitness & nutrition
Organic Square-Foot Gardening www.amzn.to/1CeaXgP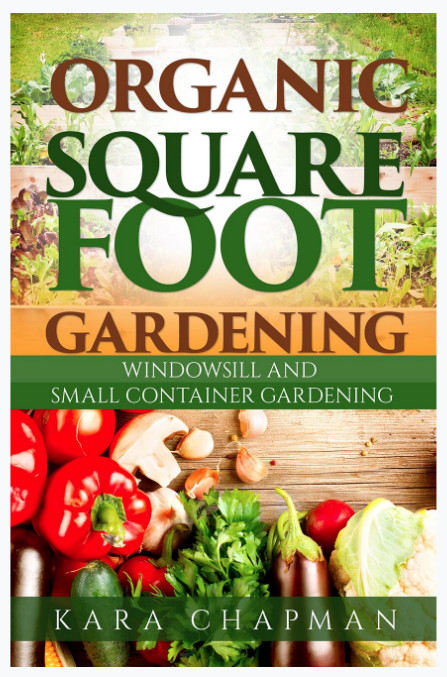 Not everyone who wants to grow fresh organic vegetables and herbs has a big enough space for a traditional garden. Organic Square Foot Gardening is here to teach you how to grow the garden of your dreams in tiny spaces! Square foot gardening (which also includes small-container, bale gardening, windowsill gardening, and raised-bed gardening) is an approach to growing fresh vegetables, herbs, and flowers in remarkably small spaces. Most people aren't willing to give up their whole back yard for a garden. This is why the Square Foot style has become so popular — people with limited space can now grow a cornucopia of fresh, organic plants and still keep plenty ofyard or patio space. Organic Square Foot Gardening begins with an overview of square foot gardening options and a review of the basics of stating your organic garden space. You will learn about: * The advantages of different types of windowsill, straw bale, and square-foot gardening * Selecting the right materials for building your garden (you won't believe some of the innovative ideas!) * Howto choose the right plants * Howto lay out your ideal garden for maximum yield * Nurturing organic soil * Planting and tending tips that can make or break your season * Organic weed control * Mulching, watering, pest and disease control, companion plant considerations, and lots more! Square foot gardening makes it possible for anyone with a little bit of space to grow fresh vegetables, herbs, and even fruit. If you are itching to get your hands in the dirt and grow your own healthy, organic produce, pick up this essential guide to planting things and watching them grow – no matter how small your available space is!
BEE&YOU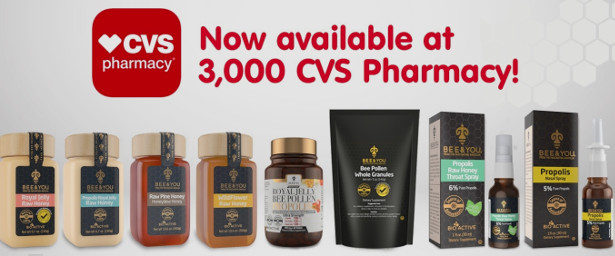 www.bee-and-you.com products (Royal Jelly, Propolis,Pure Raw Honey) are antiviral, antibacterial and they are natural energy boosters. They are effective in fighting allergy (spring and fall) symptoms naturally and they are antibacterial, immune support (to prevent kids from flu and cold season, great back to school item) , 100% natural; Gluten Free; Non-GMO;Pesticide Free; Free from additives & colorants & preservatives products. Bee and you products have Innovative taste options for kids and adults. And they are on sale at 3000 CVS stores nationally +Amazon..Also, they save the bees by contracting the bee keepers! The Founder is a female scientist who cured her son's disease with her research and BEE and YOU products she developed.They even have an edible lipbalm made with raw honey, & propolis: www.bee-and-you.com/product/raw-honey/raw-honey/propolis-raw-honey-lip-balm-with-shea-butter-vit-e-and-oils-018-oz-5g
SPRINJENE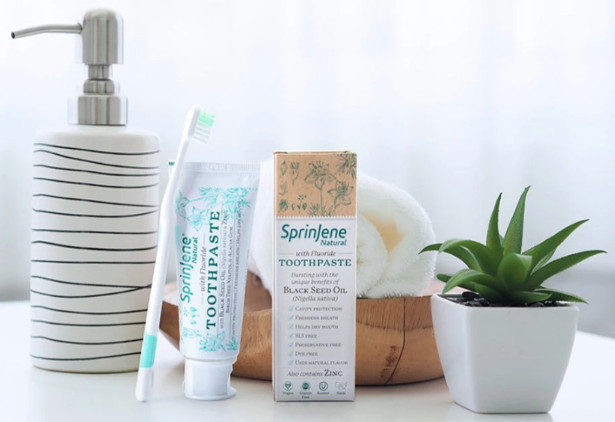 SPRINJENE, the VEGAN,ANIMAL CRUELTY FREE natural toothpaste, made out of blackseed oil, is currently at VitaCost, Amazon, Costco, Sprouts, Hannaford Super Markets, HEB, United supermarkets, BedBath and Beyond, Lucky Vitamin, Nutrition Smart.. Kids toothpastes are even edible!! The Natural Toothpaste company www.sprinjene.com. is the best choice for moms, teens, college kids, kids and adults who seek Natural alternatives, like yourself. Travel sizes are so cute and easy to carry for kids!
Dawes Custom Cosmetics
www.dawescustomcosmetics.com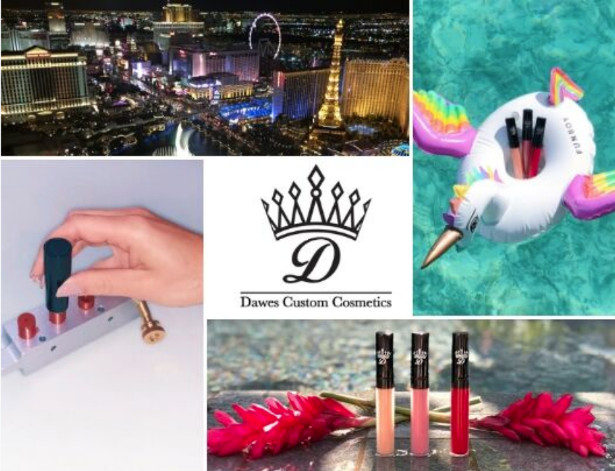 Dawes Custom Cosmetics offer organic, cruelty-free custom cosmetics, made in the USA as well as offering vegan options as well. Not just another lipstick company but a unique, luxury, custom experience! It's all about creating memorable experiences and products you'll love. Do good, feel good, look good. Save wasting money hoping it's the right shade for you and instead create one that's made for you or shop our ready to wear collection. Extraordinary Experiences: Virtual Custom Lipstick Experience $80: www.dawescustomcosmetics.com/virtual-custom-lipstick-online-appointment/ It's all about YOU! We know you might not live in Vegas or have the time to come to the lipstick lab. The virtual custom lipstick experience is for those who would rather create their custom lipstick via FaceTime from the convenience of their own home or office. Wherever you are in the World, you can create your exclusive custom blend lipstick with Dawes Custom Cosmetics. Includes your bespoke custom color lipstick or lip gloss formulation, choice of scent, flavor and name. Your unique formulas will be saved for quick and easy reordering online. Founder Bio: Eve Dawes is the founder of Dawes Custom Cosmetics and glamourandgainsbyeve.com as well as a fitness professional, WBFF Pro athlete, SAG-AFTRA actress, Mrs. Nevada United States 2017, and a writer. As seen in Oxygen Magazine, Iron Man Magazine, Huffington Post, Thrive, Medium, Strong Magazine, E! 50 Super Epic TV moments, Fit & Firm Magazine, bodybuilding.com various commercials and music videos. Dawes Custom Cosmetics fills the gap in the luxury cosmetic area for cruelty-free custom cosmetics. Social links: Instagram: www.instagram.com/dawescustomcosmetics Facebook: www.facebook.com/dawescustomcosmetics/
Jones Organic Tea
jonesorganictea.com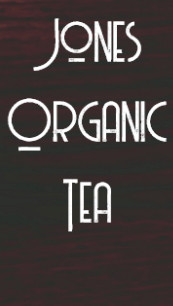 Delish organic teas! Jones Organic Tea is a west coast-based line of loose-leaf teas and tisanes. Their mission is to bring together Britain's traditional tea culture with the casual American lifestyle. Their selection is made up of premium loose-leaf teas and all-natural tisanes, with no artificial flavours or sweeteners. The teas in the Jones Organic tea line are really uniquely flavourful. They've taken all the time necessary to bring to market the kinds of blends that just can't be bought off the shelf in a national supermarket chain. They're all healthy, clean luxurious blends, yet affordable for everybody. They always say that tea is so much more than just what's in your cup. It's all about slowing down and taking time for family, friendship, community, and ourselves. It's brewing a pot to share with a friend or family member, or just reconnecting with yourself for a few minutes during a busy day. All of their products are either USDA Certified Organic and/or meet or exceed stringent standards for JAS (Japan) and EU (European Union) organic certification. All of their tea is gluten-free, non-GMO, and Kosher. It's is blended and packed in a production facility that is FDA-compliant, holds a GMP safety certification, and does not process nuts, soy, or gluten products.
Pavilion Broadway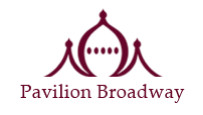 Made using organic cotton, the All White linen collection is not only highly breathable but is manufactured in such a way that is good for the environment and those who make it. This bed linen offers a selection of organic cotton duvet covers, pillowcases and fitted sheets to suit any style and size of bed, from Single to Super King. Pavilion Broadway is a family business founded in the picture-book countryside village of Broadway in the heart of the Cotswolds. Since opening in 2008, the company has grown from strength to strength through its showroom and website avenues, developing its own unique contemporary style. See more at :- www.pavilionbroadway.co.uk