Heading back to University? Get your parents to send food!


Love What You Eat supplies perfectly portioned, quality frozen food delivered direct to your dorm door.
Here at Love What You Eat, we know that preparing to go or to go back to University can leave a big dent in your wallet and not much left over to even stock your kitchen cupboards or fridge freezer with quality ingredients to create tasty home cooked meals (Pot Noodles do not count) in your student digs.
From chunky chicken breasts to brilliant beef mince and puffy pies to fabulous fish goujons, Love What You Eat has an exciting variety of frozen products that are pre-portioned in bags (which are Sharpie proof too to mark your territory), that can be delivered straight to the door of your dorm ready for you to cook up a storm.
What's more is all of our meat products are carefully prepared by our very own on-site butcher complete with a trendy Himalayan Salt Curing room for our beef, it really helps with that melt in the mouth taste and our fish is sustainably caught from safe waters and is flash frozen to lock in freshness. Our award-winning deep filled pies are also great to pop in the oven and go perfectly with a pint!
So, if you're already fed up with parents checking in to see if you're eating well, why not ask them (nicely, definitely put on those puppy dog eyes if you're on FaceTime) to order a selection of whatever you fancy from Love What You Eat to stock your freezer and keep meal times tasty?
Browse our products and choose your Student Freezer Fillers here: www.lovewhatyoueat.co.uk
Love what You Eat are also offering a £10 discount on all orders over £40 and £25 off on all orders over £100 when you (or your parents) quote code: STUDENT2019
Stress CBD Hemp Extract
HempFusion® Stress CBD Full Spectrum Hemp Extract (www.hempfusion.com/product/stress-cbd-hemp-extract/) features a scientifically studied and patented form of Ashwagandha, which has been demonstrated to possess potent stress and mood supporting properties.†
HempFusion uses a unique Hemp One-Pass Extraction™ process to deliver an oil with CBD + a wider array of cannabinoids.
We infuse even more plant-based omegas and terpenes via Hemp Oil, Black Pepper and Clove Oil to enhance the Entourage Effect via our Whole Food Hemp Complex™.
With 1000% more terpenes than other leading brands, our Whole Food Hemp Complex™ + Ashwagandha = maximum stress support.
HempFusion. It All Adds Up.™
Pen Heaven.


Specialising in a wide variety of writing instruments for beginners through to experts in their field
Lamy Safari 2019 Special Edition Fountain Pen (£17.02) www.penheaven.co.uk/lamy-safari-2019-special-edition-mint-fountain-pen – available in Rose, Mint and Light Blue for 2019, Lamy is well known for its ease of use and durability making them an excellent pen for a scholar of all ages. These special edition colours are also collectible 😊
TWSBI Eco (£28) www.penheaven.co.uk/pen-brands/twsbi/twsbi-eco – perfect for those who are concerned about the environment, these piston-fill fountain pens are fun and easy to use.
Amalfi Refillable Leather Journal (£39.90) www.penheaven.co.uk/amalfi-large-refillable-leather-journal – ideal for taking notes, sketching or tech drawing, or even as an end of year memoir, these refillable notebooks will last a lifetime and can be engraved with initials.
Parker Pens www.penheaven.co.uk/pen-brands/parker-pens – offering most ranges from Parker, the Jotter's are particularly good for those who need a trusty ballpoint for taking lots of notes (from £7.99) and there are some great new colours in the IM range (from £16.50).
Kaweco pens and pencils www.penheaven.co.uk/pen-brands/kaweco-pens/new-in-kaweco – offering a wide variety of fab colours, the Kaweco range is fun, playful and perfect for a creative student.
The perfect gift for freshers – the gift of clean air!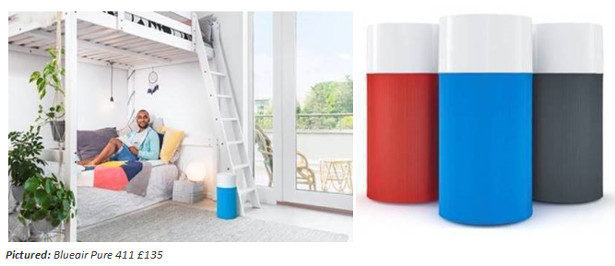 Parents looking for gift ideas to send their offspring off to university or college this year could help their health and concentration by buying them a Blueair air purifier.
While student accommodation can be renowned for dirty dishes, filthy floors and the odd suspicious smell, the quality of air is often less focussed on. When freshers move into university accommodation with new housemates, bacteria and germs can spread fast. Giving the gift of a Blueair Pure 411 for their bedroom means your fresher friend or relative will breathe healthy, clean air and help them to study better.
"Many of us spend as much as 90% of our time indoors and what few know is that indoor air is up to five times more polluted than outdoor air. The Blue Pure 411 has a 360° air intake, which removes dust, pollen, cooking smells and even smoke particles," comments Sara Alsen, Chief Purpose Officer at Blueair.
With optional pre-filters available in 3 colours, the 411 can also match your interior design style. Blue Pure 411 is whisper silent (it is Quiet Mark approved), energy efficient and the one-button speed control makes it easy to use. Just grab it, place it wherever you want, plug it in, and breathe perfectly clean air 24/7.
About Blueair
Blueair is one of the world's leading producers of air purification solutions for home and professional use. Founded in Sweden, Blueair delivers innovative, best-in-class, energy efficient products and services to consumers in over 60 countries around the world. Blueair is part of the Unilever family of brands. www.blueair.com
Last Minute Back To Campus Essentials For Pupils as we enter the colder Winter Months >>> RED HEART HEAT WAVE HEAT GENERATING YARN & BERNAT ALIVE EZ WOOL! Now they Can Knit Their Bespoke Socks, Scarves, Jumpers & Mittens! From www.redheart.com & www.yarnspirations.com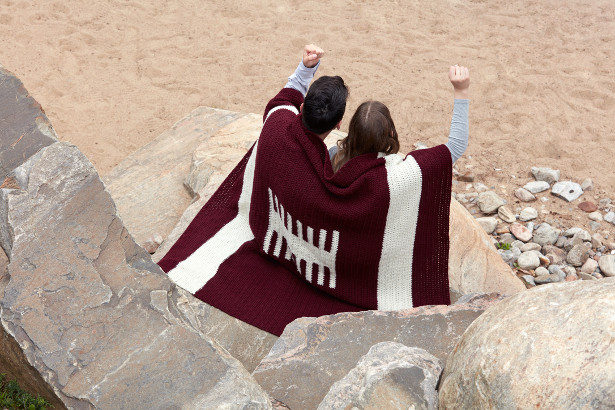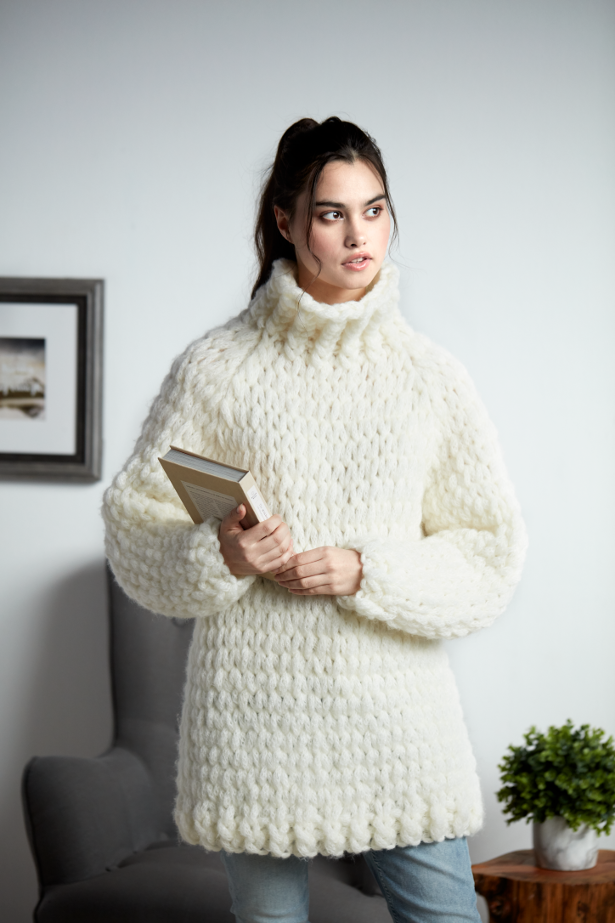 Red Heart Heat Wave: ($5.99) Powered by UV rays, Red Heart® Heatwave™ is heat generating thanks to patented fibers that have the ability to become up to 12-degrees warmer, even on a cloudy day, without having to charge up or plug in thanks to its solar-activated fibers. This new wearable technology, made in the USA, features a classic and versatile color wheel, perfect for updating outdoor gear including hats, gloves, scarves and blankets to help stay warm during daily commutes, sporting events, outdoor activities and even walking the dog. Red Heart® Heatwave™ provides knitters and crocheters new opportunities to be inspired to stitch. redheart.com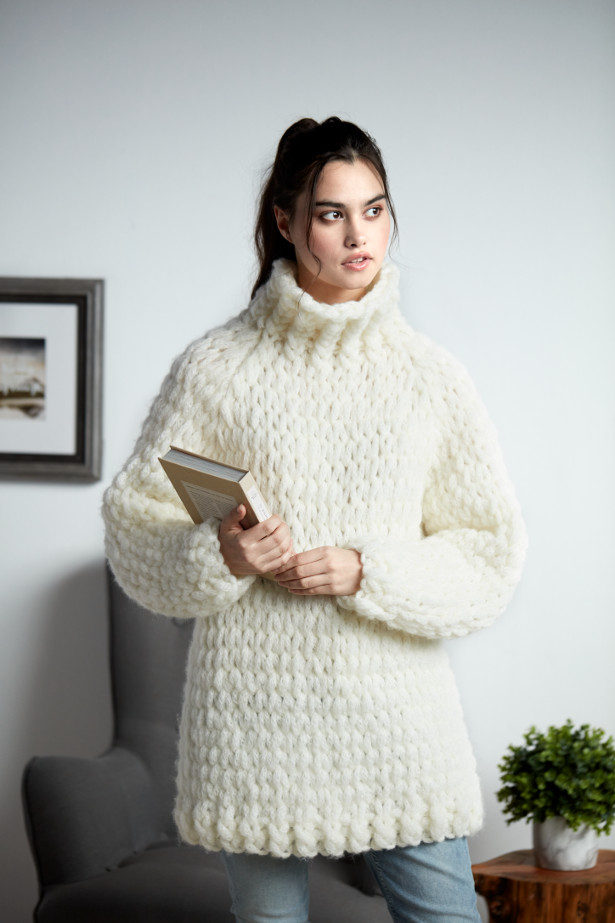 Bernat Alize EZ Wool: ($11.99) First-time knitters, including men and kids, can explore their creativity with Bernat® Alize® EZ Wool™ that makes handmade yarn projects fast and easy with pre-looped yarn, no needles or hooks required. EZ to use yarn will have consumers knitting in minutes, not days and is so simple anyone can master it. Projects can be completed in half the time of traditional knitting without the years of prior experience necessary, giving anyone the satisfaction and pride of creating a quality, handmade project. EZ Wool™ is perfect for creating those chunky and on-trend sweaters, scarves, blankets, pillows and more. Both products are available in-store and online at JOANN and will be available online for purchase in September at Yarnspirations.com!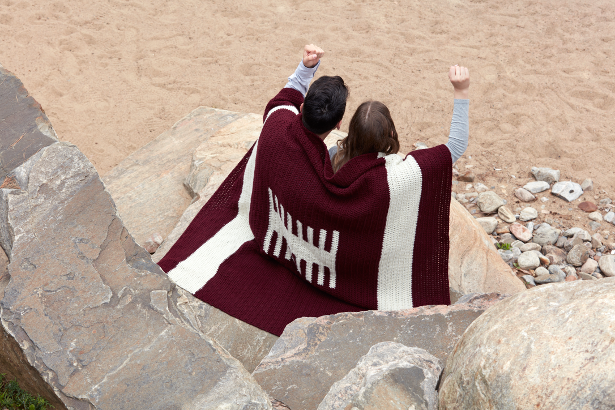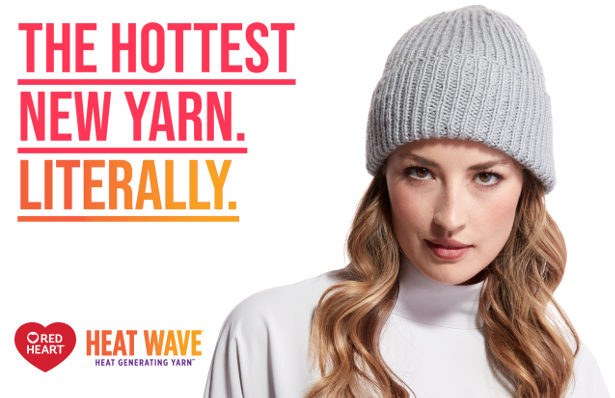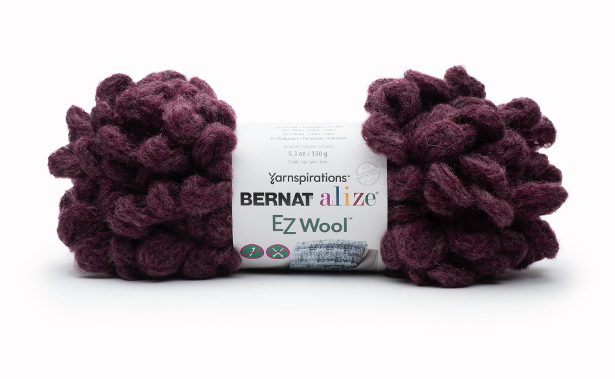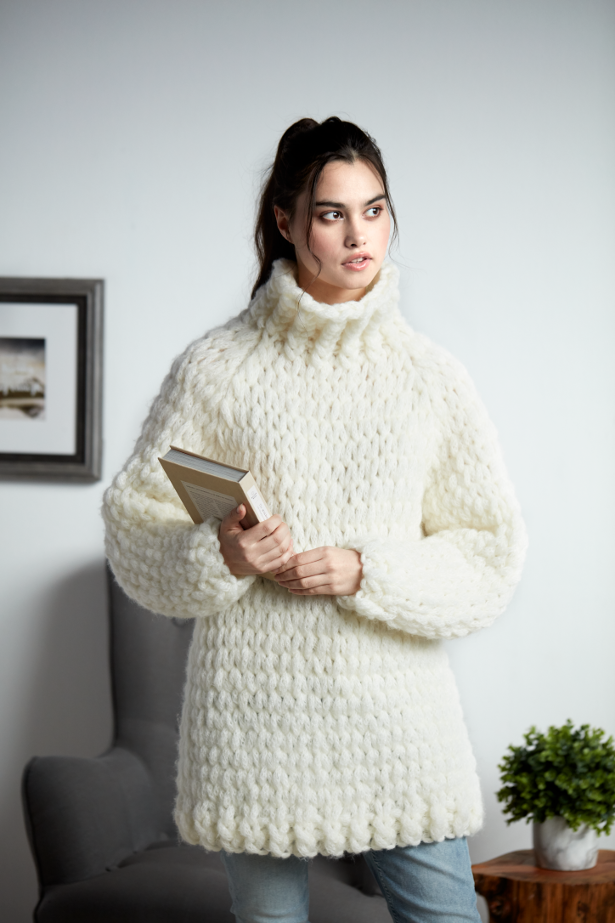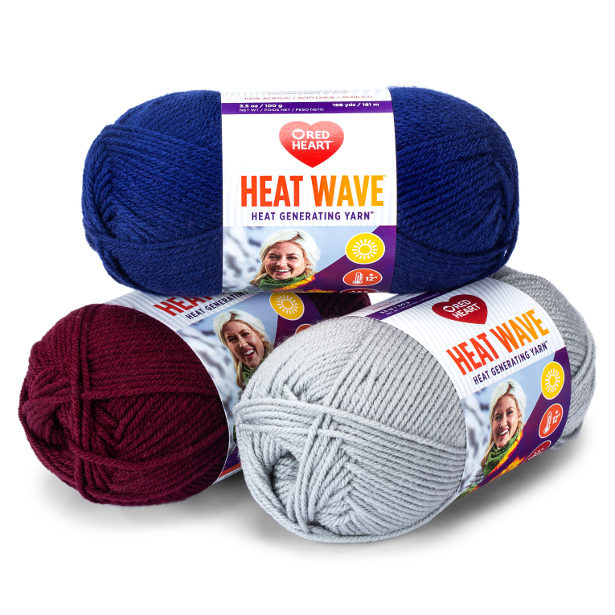 New Campus Essentials Guide!
By Dr. Fran Walsh.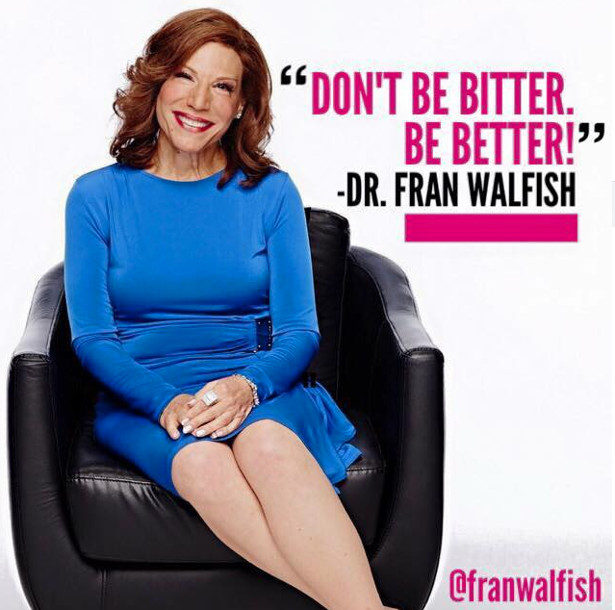 It is important and good for the child to enter the classroom already knowing a friend. We are all interdependent human beings. Even more than adults, kids need a companion or partner to combat feeling alone and isolated at school. Every child needs and wants to belong to a group, both within their family and at school,in order to feel validated and accepted. (Because of the complexities within families and the breakdown of many families, we have a growing problem of kids joining gangs so that they will feel they belong and own a place within a group). Partnering your youngster up with a friend BEFORE school starts is like depositing insurance dividends into your child's social bank account.
The younger the child the more important the relationship is with his teacher. The reason is to help the child with the ongoing separation process that continues beyond preschool and into kindergarten and the early elementary grades. As your child matures,he and she need to be prepared for middle and high school, college, and adult life which involves requirement to relate to superior authority figures whether we like them or not. We've all had high school teachers whom we couldn't stand and/or thought didn't like us. We simply don't get to choose and are forced to get along with the teacher we are assigned to. Many kids entering school are shy at the beginning of the year. Some feel an apprehension or fear of authority figures (teachers included). Establishing and nurturing a warm, friendly relationship between your child and her teacher is the antidote to her fears and hesitation. You want your child to be comfortable enough to go to her teacher for support and kindness when unexpected conflicts or confusion emerge in the classroom and especially during recess and lunch when most teachers relax, take a break, and lighten up on child supervision.
The children at Jewett Middle Academy in Winter Haven, Florida were needlessly traumatized by careless, clumsy planning and procedure followed by the Winter Haven Police Department. The objective for any type of school "drill" including one for fire, earthquake,or school shooter is to reduce anxiety – not raise it. These 6th, 7th,and 8th graders were terrified when the police officers burst into classrooms brandishing guns, including an unloaded AR-15 rifle, that found students huddled in the dark face-to-face with the gun barrel. The teachers,parents, and kids were not alerted, prepared, or forewarned that this was a drill so, in fact, most of the kids believed it to be a real 'active shooter'situation on school campus. The WHPD used extremely poor judgment. The kids affected by the unfortunate events of today's surprise school drill will likely reopen the wound of terror, fear, and be re-traumatized if and when faced with an active shooter in real life. Some of the children effected may experience sleep disruption, nightmares, decrease in appetite,change in mood, anxiety, and mild depression – all signs of Post Traumatic Syndrome Disorder (PTSD). Parents should do everything possible t reassure their kids that the police made a mistake. Add that most schools do not experience an active shooter although, on rare occasions, it happens. Allow your child to talk and tell you what happened. Do not interrupt with too many questions….just let him speak without interruptions. Encourage your child to draw a picture of what occurred that she saw. The more you can supportively help your child express the story in narrative language and expel some of the intensity the better for your child to process the trauma, repair, and move forward. Suggest that your school provide safe, supportive counselor-led groups on-campus where the kids who were effected can join together in a group setting and take turns talking and listening to each other. It is very helpful in the healing process to express the narration of sequence of events in a chronological, organized way. This leads to integration of the traumatic experience and helps the person resolve and move forward from the trauma.
For teens going away to college, here are some essential things to include. It's almost that time — time for college students to be heading back to school. For millions of students, that means getting acquainted with new roommates or getting reacquainted with old ones.Below are Dr. Fran's tips for getting along with your college roommate(s) and what a student can do to make the 
relationship as harmonious as possible.
Everyone has a different personality. Some personalities mix better with others while some clash. In a college where you are assigned a dorm roommate it can feel like the luck of the draw. You simply don't know who or what you're going to get. For college students heading back to school and those who are getting acquainted with new roommates follow these tips to ease the transition.
With adult roommates, you have the chance to meet, greet, screen, and choose. Living with another person requires adjustments and compromise. Certainly, if your roommate leaves her TV playing at full volume all night long and disrupting your sleep, you have every right to complain! When it comes to your roommate having loud sex that annoys you it is important to ask yourself a couple of questions including:what time of day or night are they creating the disturbance? (if it's between the hours of 8am-11pm, keep your mouth shut); are you envious that your roommate is getting more action than you are? (If this is the case, put tape on your mouth and cotton in your ears and own up to your jealousies!). If the noises are happening in the middle of the night and interfering with your sleep, then you need to deal with the issue directly with your roommate.
"How To Talk To Your Roommate If You Hear Them Having Sex & You're Annoyed":
Absolutely, WAIT and discuss the issue with your roommate privately rather than confronting the couple during their sexual encounter. Your relationship is with your roommate, not his or her partner!
Do not talk with your roommate about your personal "upset". Instead, focus on the noise disruption interfering with you getting a good night's sleep. Say something like, "The walls are thinner than we may think and want….I can hear you and your boyfriend "relating" to each other in the middle of the night and it's waking me up. Can you please keep it on low?"
First, try moving your bed to the other side of your bedroom. Perhaps, you won't be disturbed if you're sleeping at the opposite side of quarters. Then, try using earplugs. Truth is that when you bring in a roommate you must assume that they will engage in sexual activities, just as you will. Everyone expresses their sexual pleasure at a different speed and different volume. Everyone has the right to eat,sleep, and have sex!
Adopt humility. However special you were made to feel in your own family by your parents know that in this setting you are an equal player. Come in with an attitude of 'we are all the same new kids on the block'. The one sure turn-off to peers is when a rookie walks in thinking he's above everyone else.
Be generous. If someone needs something and you can help, do it. Share and give of yourself. You can be sure the shoe will soonbe on the other foot.
Participate in group activities. If your roommates invite you to a Bar-b-que, movie, or hanging-out night join in the social fun. It's a perfect way to bond and get closer to your buddies.
Organize a study group. Doing homework assignments can feel isolating, tedious, or boring. It can actually be fun when you add the social element of working alongside friends.
Do laundry, dorm/housecleaning, and grocery shopping with your roommates. Whether you practice chores weekly or once every two weeks, it goes faster and can be less of a drag when you collaborate with your friends. Be a team player!
Dr. Fran Walfish, Beverly Hills family and relationship psychotherapist, author, The Self-Aware Parent, regular expert child psychologist on The Doctors, CBS TV, and co-star on Sex Box, WE tv. TODAY Show, NBC appearance about kids and electronics/social media (11/10/17) website drfranwalfish@gmail.com. Find my recent Entertainment Tonight, CBS appearance on their website etonline.com. This is my appearance last Thursday on Access Hollywood Live discussing couples issues www.accesshollywood.com/sex-box-what-really-happens-in-the-box_video_2658037
Appearances where I am regular child psychology expert on CBS2 News and KCAL9 News. losangeles.cbslocal.com/2014/11/03/actress-lena-dunham-fires-back-at-critics-who-say-she-molested-younger-sister/
CBS2 News on-camera interview on "Marriage Sabbaticals".
losangeles.cbslocal.com/2014/07/16/more-couples-turning-to-marriage-sabbaticals-to-overcome-relationship-hurdles/
I am Dr. Fran Walfish, leading couples relationship and family psychologist and author in Beverly Hills, CA. In addition to my full private practice where I treat many celebrities and their families, I was on clinical staff in the Department of Psychiatry at Cedars-Sinai Medical Center for 15 years. I was a school psychologist and recently completed my 4 year-term as Chair of the Board of The Early Childhood Parenting Center founded at Cedars-Sinai, Los Angeles. I was trained by world-renown psychoanalyst, Saul L. Brown, M.D., Director of the Department of Psychiatry, Cedars-Sinai Medical Center.
I am a regular on-camera expert contributor to CBS2 News and FOX News in Los Angeles, NBC Nightly News with Brian Williams, The Doctors (CBS TV), CNN i-report, The Wall Street Journal, NPN national syndicated network, ABC 7 News, Turner Broadcasting Network, Ladies Home Journal, Parents magazine, People Magazine, People.com, Parents.com, The Chicago Tribune, World Entertainment News Network (WENN), Parenting magazine, Parenting.com, American Baby magazine, Family Circle magazine, Woman's Day magazine, Ladies Home Journal, Momlogic.com, Parenting Teens Resource Network, ABCNews.com, and NBCMiami.com. Please view my website at www.DrFranWalfish.com for more info. Attached below is a file containing my electronic press kit (EPK). Just click on the icon to view my bio, platform profile, book info, and picture.
Here is the link to my recent Wall Street Journal Digital Network live interview, "Shacking Up Comes With Big Savings" hlive.wsj.com/video/shacking-up-comes-with-big-savings/E3AE74A4-A098-47F2-834A-AB3CE0F1B5A7.html#!E3AE74A4-A098-47F2-834A-AB3CE0F1B5A7
I write a weekly relationship and parenting Q & A column that is published in The Beverly Hills Courier newspaper. Here is the link to several of my columns posted on the Courier's website bhcourier.com/?s=dr+fran+walfish(in addition to their hard newspaper). I am also one of PARENTS magazine's "Ask The Experts" for their regular monthly Q & A column.
My book, The Self-Aware Parent: Resolving Conflict and Building A Better Bond with Your Child, is represented by William Morris Endeavor Entertainment (WME) and published by Palgrave Macmillan/St. Martin's Press, launched December 7, 2010. Simon & Schuster is publishing my original chapter Why Empathy Matters in their all-star psychologists anthology book Tough Love, December, 2016. Dr. Fran and William Morris Endeavor Entertainment Agency (WME) are currently in development of her new TV Series.
Dr. Fran
Dr. Fran Walfish
Beverly Hills
email franwalfish@gmail.com
web www.DrFranWalfish.com
The Self-Aware Parent, Palgrave Macmillan/St. Martin's Press
Tough Love, Simon & Schuster
Weekly Q&A, Beverly Hills Courier
On-camera psychotherapist, CBS & FOX News Los Angeles local affiliates
Expert Child Psychologist, The Doctors, CBS TV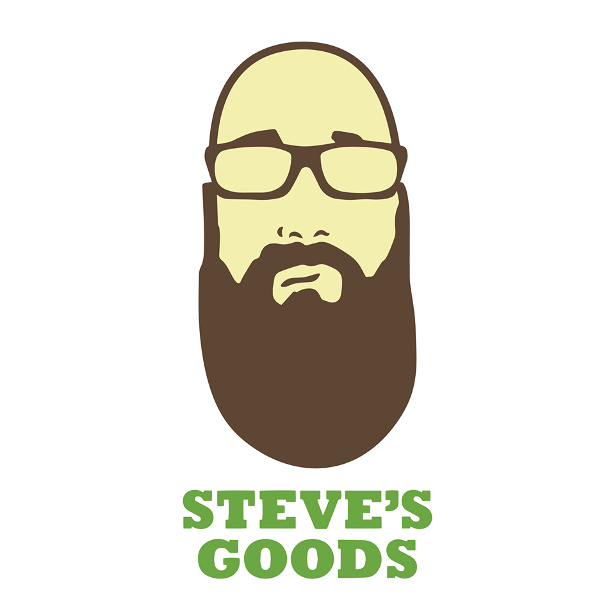 Steve's Goods CBD Products are excellent for Last Minute College Essentials ! www.stevesgoods.com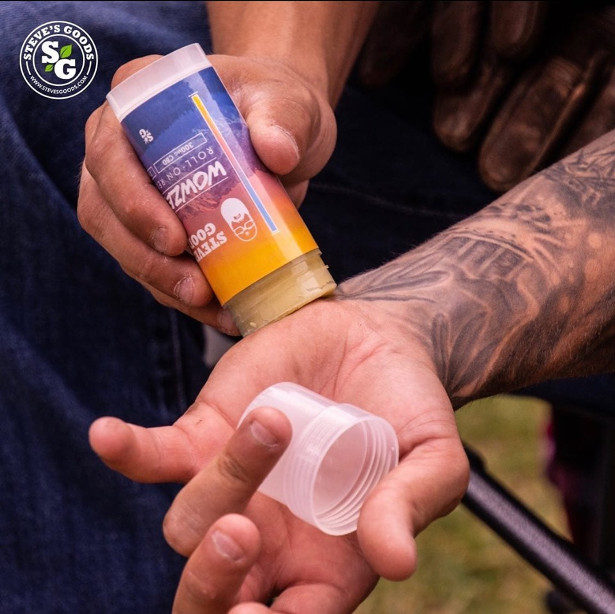 INSTAGRAM | YOUTUBE | FACEBOOK | TWITTER
Steve's Goods, established in 2016, is an award-winning CBD company located in Colorado. They offer a wide assortment of the highest quality CBD products – tinctures, concentrates, edibles, skincare, and bath bombs – all at the lowest price available on the internet, and they've compared. All of their hemp is Colorado-grown, they follow the products from seed-to-sale, and they provide a Certificate of Analysis (COA's) on every batch. Steve's Goods is proud of being an employee-owned company.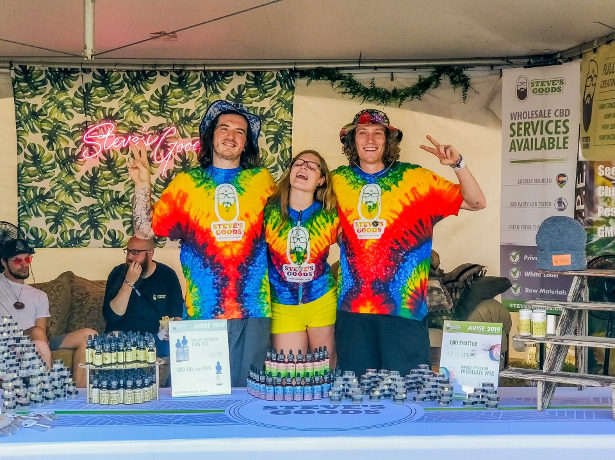 Great gifts for Rugby players! We are particularly excited by their Wowzer Pain Balm for player's sore muscles! Slather some on and those tensions and knots melt! Soaking in a CBD bombed bathtub is more relaxing than a massage, gummies, and lollipops are sweet, easy, and inconspicuous. And CBD and CBG oil has been shown to help with inflammation, pain, focus, and a whole host of other things.
Full Spectrum CBD Hemp Oil – $45 – $110
Carefully crafted with sustainably sourced, Colorado hemp extract, our full-spectrum hemp oil
Is high in omegas, sweetened with local Colorado honey and boosted with CBD isolate for higher potency. Comes in three strengths 500, 1000, or 2000 mg.
stevesgoods.com/cbd-oil/cbd-hemp-oil/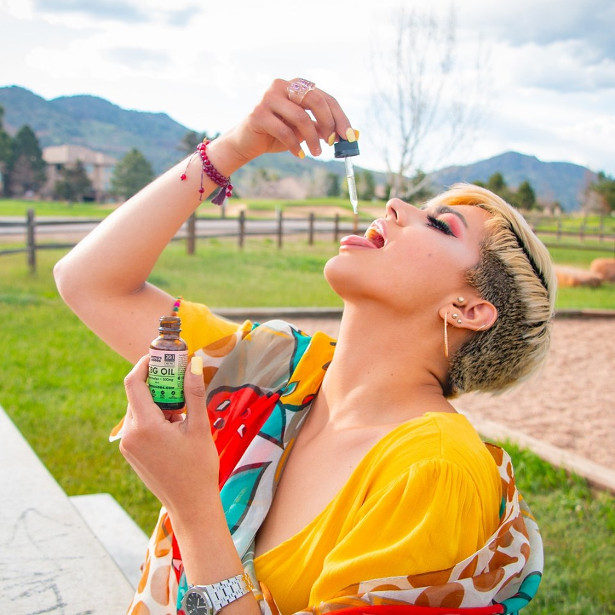 Broad Spectrum CBG Oil – $60 – $200
Cannabigerol (CBG) is known as the mother molecule to THC, CBD, and CBC. It's the first particle that occurs in the hemp plant. When you add it to CBD, it accelerates the benefits and makes them last longer.
Gummies – $18
Have anxiety and a sweet tooth? 30 mg. of full-spectrum CBD wrapped in a juicy, fruit-flavored treat. Delicious and relaxing! 5 per bottle – Fruit Punch, Watermelon, Orange, Grape, and Lemon.
stevesgoods.com/cbd-gummies-edibles/cbd-gummies/
Lollipops – $5.99 each
The Good Ship Lollipop just got better! 25 mg. Of CBD in a not too sweet wrapping. Lemon, Cinnamon, and Butter Rum.
stevesgoods.com/cbd-gummies-edibles/cbd-lollipops/
CBD Bath Bombs 100 mg. – $20 each, 5 for $74.99
What better way to celebrate the end to a long day than a hot, relaxing bath? Aches and pains go down the drain when you treat yourself to a luxurious bath infused with 100 mg. of CBD. Comes in five scents: frankincense, lavender, rose, lemongrass, and eucalyptus.
stevesgoods.com/cbd-creams-topicals/cbd-bath-bombs/
Wowzer Pain Balm – 1 oz – $25.00, 2 oz – $45.00
Got strained muscles? Arthritis? Sore joints? Fast relief is available by slathering on Steve's Goods Wowzer Pain Balm, chock-full with 300 mg. of CBD mixed in an emollient salve.
stevesgoods.com/cbd-creams-topicals/wowzer-on-a-stick/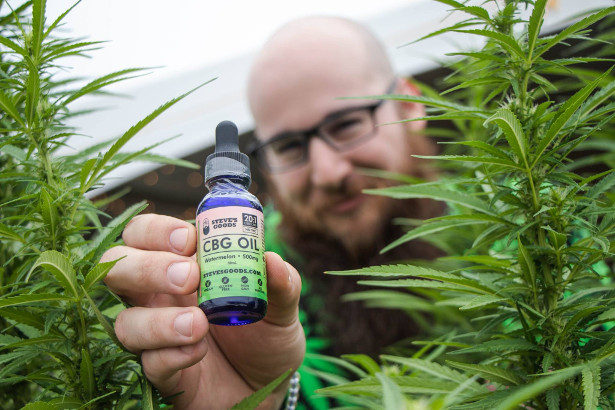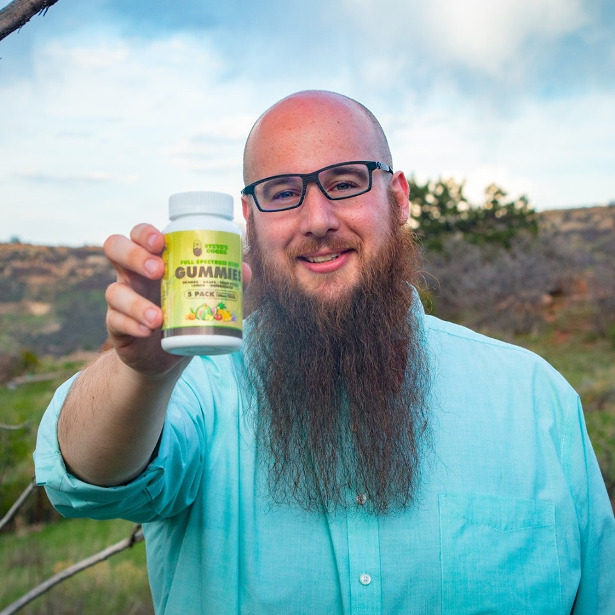 Introducing Subi. New environments can be stressful, and no one wants to make a first impression with a face full of pimples. subi is the perfect pimple patch! >> www.subibeauty.com
Suni have the perfect product for teens heading to uni.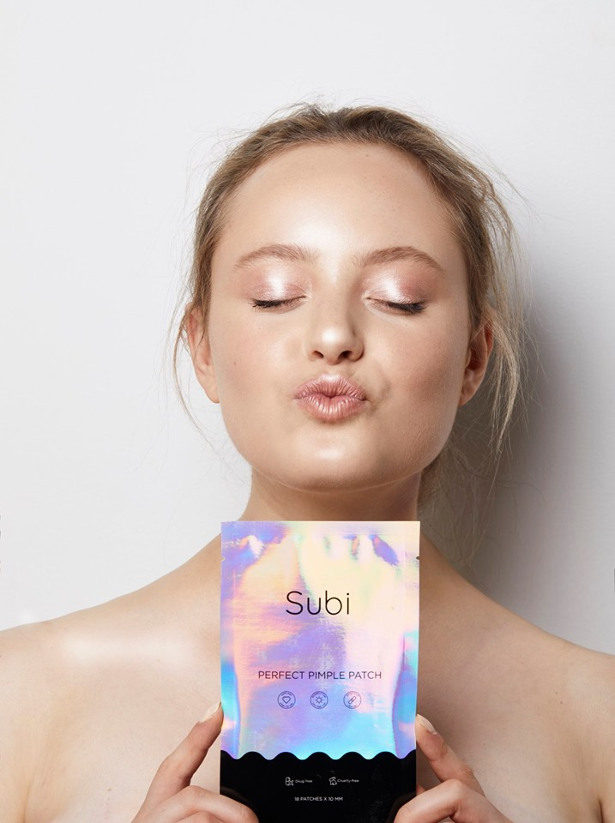 INSTAGRAM | FACEBOOK | PINTEREST
New environments can be stressful, and no one wants to make a first impression with a face full of pimples.
The Perfect Pimple Patch from Subi is an invisible cover that's placed on pimples during the day. It completely camouflages and treats them at the same time.
When you remove the patch, the pimple is gone.
The formula is 100% cruelty-free, drug free and vegan.
Available at www.subibeauty.com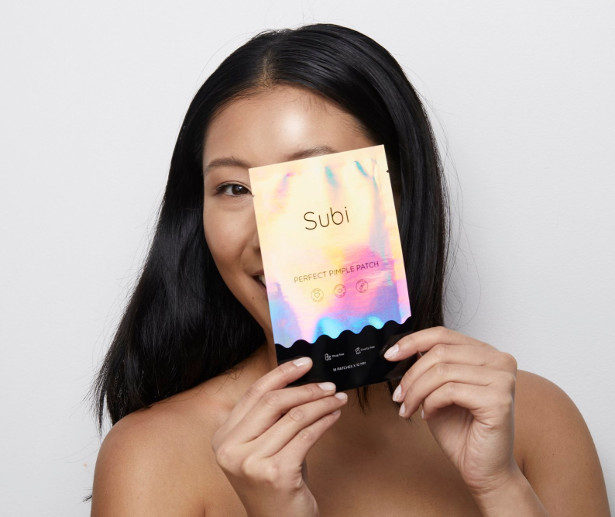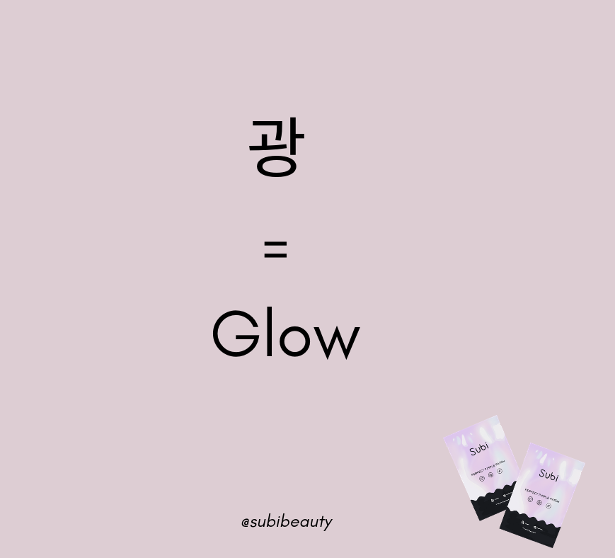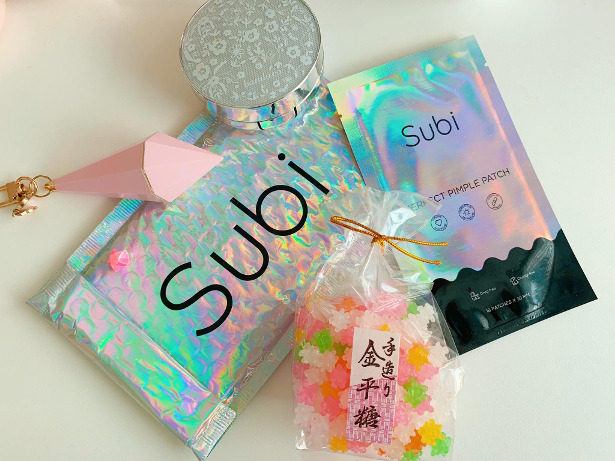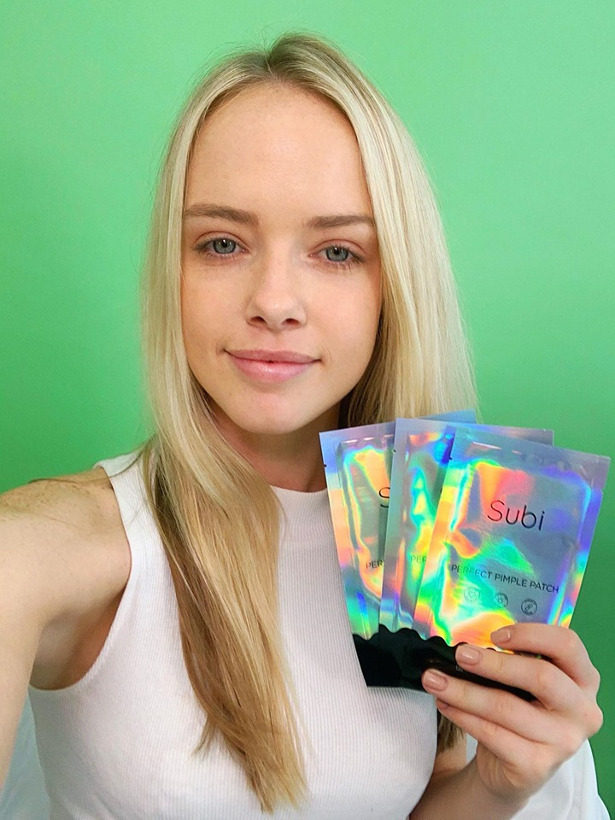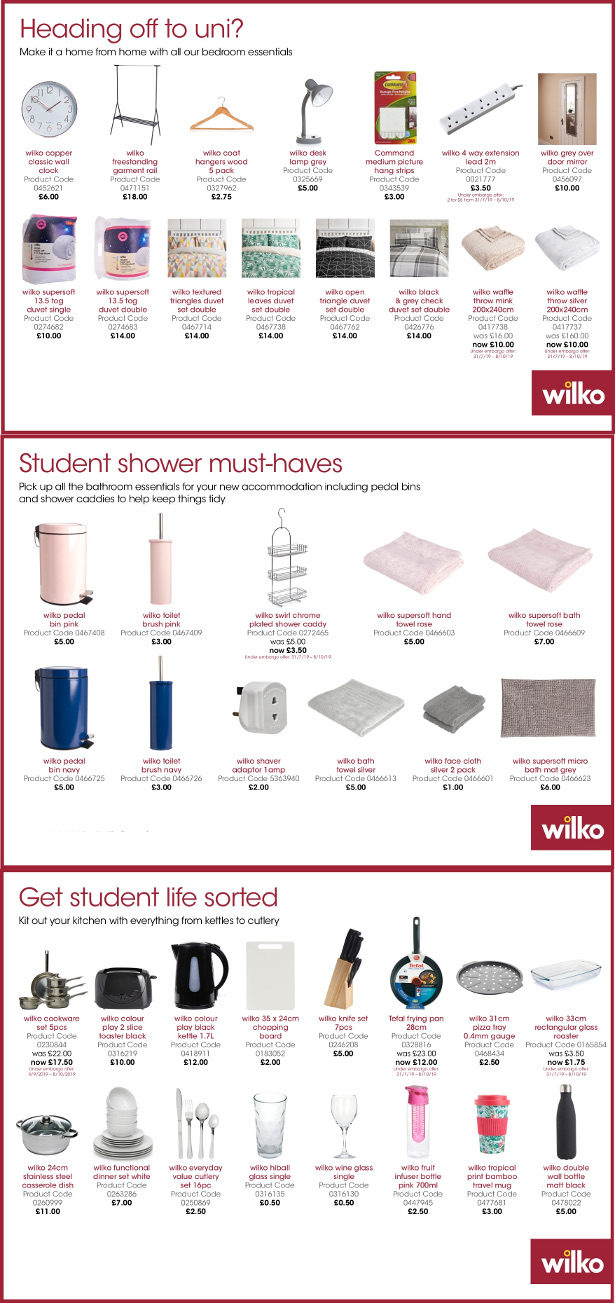 'student saving' by Lavina Chainani, Head of Student Recruitment at London College of Contemporary Arts (LCCA).
As a student, you are entitled to some perks and student discounts with your Student ID, NUS extra card (now TOTUM) and ISIC card for discounts abroad.
You can apply for these cards online and they can save you money in many retail outlets and services. In addition, a great number of shops and retailers, restaurants and even venues and museums regularly offer student discounts; most of the time this is advertised on their website or locations, but don't be afraid to ask, as the discount might still be applied even when not specified.
If you're commuting from outside London to study, travel expenses might have an impact on your finances, but you can easily apply for a railcard and save up to a third on travel costs for £30 a year. Websites such as "Save the Student" can give you further information on how you can save whilst being a student.
It is a good idea to make a budget for yourself to make sure that you are not overspending whilst at university. Managing your money is very important during these three years.
Calculate how much your monthly bills and rent will be so that you are aware of what you have left over for groceries, social activities, outings, travel, clothing, footwear & hobbies.
Shop for groceries and only eat out when absolutely necessary – this will save you money and be beneficial for your health!
If you are living with flatmates and paying shared bills, it is a good idea to have a system whereby everyone pays their share in advance so there are no issues when the bill is due. A shared bank account for the flat may be a good idea so everyone is responsible for payments. You can set up direct debits for monthly bills: make sure there is enough money in the account so you don't go into overdraft as you may incur charges and this may affect your credit rating.
Many banks offer a student bank account which will offer you certain perks and flexibility.
It is common for students to get a part-time job to help fund their studies which will not only prop them up financially, but may also help them build their CV for the future. Part-time student jobs don't necessarily need to be in retail or hospitality. Visit your career services, as they may be able to help you with your CV and to put you in contact with companies who offer part-time experiences to students. There are many job search engines which list jobs for students.
Finally, it is a good idea to speak to your tutors and lecturers, if you are looking for something related to your degree.
Lavina Chainani, Head of Student Recruitment at London College of Contemporary Arts (LCCA)
Calling All Freshers! Get Ready for Uni Guide from Robert Dyas

A-level results are in and the Universities and Colleges Admissions Service (UCAS) has revealed that a record number of young people have applied to university this year.* In the next few weeks, many homes up and down the country will be filled with excitement and anticipation as rookie students get preparations underway for student life away from home, but no doubt there will also be some feelings of trepidation.
High street retailer, Robert Dyas, is a British institution and has some sound advice for the new recruits as they head off on their great adventure. The key to making a smooth and relatively stress-free transition from home comforts to living away from home for the first time lies in the preparation. Being organised and set up from the start with all the right kit will make for a successful launch into university life so you can relax and solo like a pro.
To help ease Freshers into their new surroundings, they have come up with some handy tips, ideas and solutions to make a student's debut memorable for all the right reasons.
Survival of the Fittest
Give yourself a fighting chance against the dreaded Fresher's flu by taking good care of yourself from the outset. Staying fit and healthy, at least in the few first few weeks, is important as nothing will make you feel more homesick than feeling ill early on.
If you are in self-catering halls, start by eating well. Healthy and simple solutions for novice chefs include grilling or steaming food. Grilling is an efficient way to cook, saves energy, preserves nutrients and you eat less fat. The compact George Foreman 2 Portion Grill (£19.99) features a sloping grill which channels the fat and grease directly from your food into the drip tray, for healthier meals.
Steaming will help food retain the nutritional value. Cook up a feast with the Robert Dyas 3 Tier Stainless Steel and Silver Steamer (Was £12.99 now £9.74) which is ideal for steaming vegetables, fish or even making rice. Minimum effort is required for a healthy three-course meal in minutes!
Eggs are easy to prepare, inexpensive and a healthy option. Eggs are among the most nutritious foods, containing a little bit of almost every nutrient you need.** The versatility of this super-food is well known and it couldn't be easier to prepare poached eggs with this Sistema Easy Eggs Microwavable Pot. (£3.69). Simply crack an egg, microwave for about a minute and enjoy.
Or whip up a deliciously light and fluffy omelette in minutes using the electric Salter EK2716 Omelette Maker. (Was £19.99 now £13.33). Featuring aluminium non-stick cooking plates, this impressive unit requires no cooking oil making for a brilliantly healthy meal.
Steer clear of the corner kebab shop and opt for healthier snacks instead with the Salter Healthy Hot Air Popcorn Maker (£16.49). This healthy fat-free popcorn maker is perfect for sharing a quick snack with friends when you're catching up with a movie night.
Smoothies are quick and easy to prepare before lectures and packed full of nutrients to keep you going throughout the morning. Blitz your breakfast in the Breville Blend Active Blender (Was £29.99 now £19.99) and go! As an added advantage, the bottle fits most bike cup holders so you can enjoy your drinks on the move.
A top tip is to set up a group chat with your new flat or house mates to decide what each person should bring as you really don't want to end up with five frying pans, three kettles and multiple cutlery sets.
Keep it Clean
One of the first challenges a new student faces is doing their laundry for the first time. It is a good idea to have a laundry strategy and don't let it build up.
Do a wash whenever your laundry basket becomes full and don't waste precious pennies on doing half loads. Save on space too with this Addis Grey Fold Flat Laundry Basket (Was £19.99 now £14.99).
Addis 38L Fold Flat…
Use common sense and separate whites and colours carefully. Read the washing instruction labels and make sure you understand the symbols. Select the correct washing machine setting and appropriate temperature. It's important to pick the right setting, otherwise you could end up with a wardrobe full of crop tops and three-quarter length trousers. And watch out for fabrics that require delicate treatment!
There are a variety of detergents to choose from. Tablets and pods such as Ariel Original Pods (Was £4.99 now £2.99) are less messy than powder or liquid. Biological detergents have special enzymes to help break down stains and dirt. The Ariel Colour Style Washing Gel (Was £7.99 now £3.99) is good for washing filthy sports kit! Non-biological detergents are kinder to sensitive skin.
Or for the eco-warriors, why not do your bit for the environment and try the Ecoegg Laundry Egg (Was 9.99 now £7.49). Not only will the Ecoegg last for 70 washes, saving you money, it's also safe to use on the most delicate fabrics and the mineral filled egg is kinder to the environment.
Drying laundry in student accommodation can be a bit of a headache. Hang clean clothes up immediately on an Addis Extendable 3 Tier Airer (Was £19.99 now £14.99). This will save you draping clothes over furniture and doors and it conveniently folds flat for easy storage when not in use. For extra drying space, a Vileda Express Radiator Airer (RRP £5.99 now £4.99) could come in very handy in the event of a wash day emergency.
Don't let your personal hygiene regime slip no matter how much fun you are having. Keep your breath minty fresh with the Oral B Pro 650 Electric Toothbrush (Was £49.99 now £24.99). And remember, take care not to kiss any frogs!
Space Savers
Student rooms can easily become cluttered as they are often on the smaller size. Make the most of your space with some nifty storage solutions such as these Curver Storage Baskets (£2.99 – £8.99). A couple of these stylish, rattan-effect storage baskets will go a long way to help keep your room organised. Or how about some Really Useful Boxes (£3.99 -£46.99) to stash away all your bits and pieces.
Keep all your styling gadgets in one place with the Polder Styling Station (£15.99). It has large compartments ideal for storing hair dryers, straighteners and styling irons. The mesh base helps them cool down – great for keeping surfaces safe from heat damage and it features a handy hook for attaching to a towel rail.
Back to Basics
Students always have multiple gadgets to plug in and you'll never be caught short with this clever PowerCube with Dual USB (Was £18.99 now £9.93). Not only will it turn one socket into four, but it also includes a dual USB port, so you can easily charge your laptop, phone or tablet without the need for an additional adaptor.
The sleek Toledo Wireless Charging LED Desk Lamp (Was £39.99 now £19.99) will add an element of 'cool' to any student room! It features a dimmable function making this light ideal for your bedside reading or as an occasional desk lamp. The wireless charging base is great to keep your phone fully charged and ready to go.
Store your dry goods such as tea, coffee, sugar, pasta and seal in freshness and flavour for longer with this stylish and handy Set of 3 Essentials Storage Canisters With Bamboo Lid (Was £19.99 now £9.99).
There are certain essential items you can never have enough of so be sure to stock up on Tea Towels (£4.99), Hangers (£1.99) and Push Pins (£1.99). And don't forget to take a bin such as the Curver My Style White Paper Bin (Was £3.99 now £2.99).
A big part of starting university is making new friends. Be sociable and keep your door propped open with this Pug Door Stop (£8.00) and greet passers-by. You'll feel like you've known them forever in no time at all.
Let's Get the Party Started
Once you're all settled in, it's time to embrace your newfound freedom and get the party started with the Mixx Audio s3 Portable Bluetooth Speaker and Digital Clock (Was £39.99 now £19.99). The S3 is a versatile bedside wireless speaker, digital clock with alarm and phone charger as well as an ideal portable speaker. An all in one unique design!
But if you are planning on doing some work or a work out and need to block out the general melee for a while, plug in your earphones and escape with the Kitsound Over Ear Sport Headphone (Was £39.99 now £19.99). These headphones are sweat and light rain resistant and the detachable ear cups are easily removable when they need a wash.
Robert Dyas offers students a 10% discount all year round in-store on presentation of a valid student card at the till or students can register and verify their status at Unidays to get 10% off online. For more information please visit www.robertdyas.co.uk/unidays/.
Onestream saves the student!


Onestream launches a 9 month fibre broadband contract that won't break the bank but could break the internet…
This Autumn, Onestream has launched their new student centred fibre broadband service that is tailored to term-time frameworks and is as cheap as post night-out chips. As of 16th September 2019, students can stream, download, research, work and play all day for a period of 9 months for just £18.99 a month. Having already received rave reviews from students and non-students alike, Onestream's trailblazing endeavour is the perfect solution for students all over the country. Unlike other broadband providers, Onestream believes tying students into 12 or 18 month contracts is as unnecessary as it is unreasonable; instead, students are free to use those extra pennies for a well-earned trip home, festival foray or even a holiday! With a contract that lasts the same number of months as the university year, Onestream's latest offering is relieving some of the all-impending pressure of moving into a university home. Founded in 2016, Onestream is a broadband provider dedicated to offering the public the lowest prices in the marketplace. For students facing the almighty realisation that broadband has to be paid for and doesn't just come with the house, Onestream is there to help with a uniquely unlimited fibre product at a rock-bottom price. Get yours just in time for the start of term! About Onestream Founded in 2016 by Darren Ridge & Aaron Brown, Onestream is part of Ridown Group. Onestream offers its customers great quality broadband service at some of the lowest prices in the marketplace. Onestream prides itself on its brilliant UK customer service which goes above and beyond to ensure any issues are dealt with in a timely and thorough manner.
Onestream is proud to be part of excellent affiliate partnerships which include USwitch, TechRadar, Broadband Choices, Broadband Finder, Broadband Genie, Compare the Market, Fibre Compare and Money Supermarket.
AO.com's lifestyle blog, AO Life, has created the ultimate university starter kit, so you can select the best products for a chosen degree.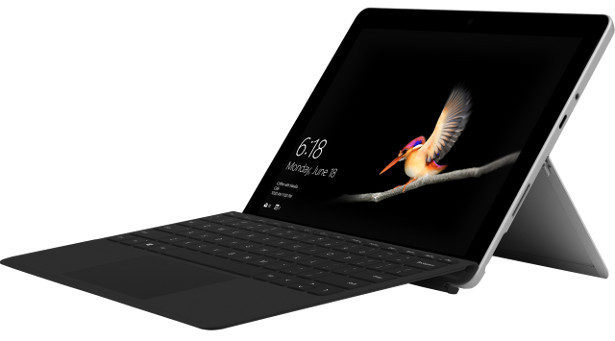 Multiple ideas below!
Microsoft Surface 10" 2-in-1 Laptop
£449 Current Price
Ultra-lighweight laptop with a 9 hour battery life
64GB storage houses all the essentials
Intel® Pentium® Gold processor – for basic tasks
4GB of RAM easily handles light multitasking
Comes bundled with a black keyboard cover
Seagate 1TB Portable Hard Drive – Space Grey – STHN1000405 – 1Seagate 1TB Portable Hard Drive
£53 Current price
Portable hard drive storage – great for one the move
Compatible with Windows and Mac operating systems
Can store the equivalent of 310,000 photos
USB 3.0 for faster file transfer than standard USBs
Seagate Dashboard automatically backs up your files
Amazon Kindle 6″ 4GB eReader – White – B07FPX2YDK – 1Amazon Kindle 6" 4GB eReader
£69 Current price
4GB storage – holds up to 3000 books
Up to 4 weeks of battery life from a single charge
6 inch E Ink screen – for clear and easy reading
Amazon Whispersync lets you listen to your ebooks
Access your amazon content anywhere via cloud storage
Microsoft Office Student
£119 Current price
Home-use license for one user
Includes Word, PowerPoint, Excel, OneNote
One-time purchase – no subscription necessary
For installation on one PC or Mac
Save documents to your PC for offline use
HP DeskJet 2622 Inkjet Printer – White – 4UJ28B#BEV – 1HP DeskJet Inkjet Printer
£25 Current price
Inkjet printer – great for colour printing
Print, scan and photocopy all in one
Send your files to print from your mobile
Creates a photo print of your digital memories
Subscribe to Instant Ink Ready for auto ink refills
With the start of University just around the corner, Tefal hopes to make student living that little bit easier, with some space-saving, hassle-free living essentials.

The brand new Ingenio Essential saucepan set will set you up with all you'll need for the kitchen – and with limited space in shared living areas, all the pans slot into each other and have a detachable handle.
When ironing isn't the most enjoyable of tasks, and when time is precious – because there's a degree to get, the Acess Steam+ will solve all crease issues, quickly.
Also below are on-the-go essentials including a whole new range of utensils as well as Tefal's renowned thermal drinkware and food storage.
Tefal Ingenio Essential
Available from: Amazon, Home & Cook, Robert Dyas
RRPs:
Tefal Ingenio Essential Complete Pan Set, 14 Piece Set – £160.00
Tefal Ingenio Essential 7 Piece Saucepan Set (16cm saucepan with lid & 18cm saucepan with lid & 20cm saucepan with lid & Bakelite Handle) – £90.00
Tefal Ingenio Essential 5 Piece Starter Set (22cm Frying Pan & 28cm Frying Pan & 16cm Saucepan & 20cm Saucepan & Bakelite Handle) – £80.00
Tefal Ingenio Essential 4 Piece Saucepan Set (16cm Saucepan & 18cm Saucepan & 20cm Saucepan & Bakelite Handle) – £65.00
Tefal Ingenio Essential 3 Piece Set (20cm Frying Pan & 26cm Frying Pan & Bakelite Handle) – £43.00
Pans available separately (RRP £19.00 – £26.00)
This versatile everyday cookware range saves up to 50% kitchen space with its stackable design. Ingenio Essential's durable Powerglide non-stick coating is scratch-resistant, easy to clean and ensures food won't stick. The frying pans feature the iconic Thermo-Spot® heat indicator that helps you know precisely when pans are at the perfect cooking temperature. A staple around the home, it's detachable handle lets you carry up to 10kg from the hob (except induction), into the oven (up to 260°C), onto the table and into the fridge, all in just one click. Ingenio Essential is completely dishwasher safe for easy cleaning.
Tefal Comfort Tools & Gadgets
Available from: Asda
RRPs:
Tefal Slotted Angle Spatula – £4.50
Tefal Spoon – £4.50
Tefal Slotted Spoon – £4.50
Tefal Ladle – £4.50
Swivel Peeler – £4.50
Y Peeler – £ 4.50
Whisk – £6.00
Potato Masher – £6.50
Grater – £6.50
Pizza Cutter – £4.50
Tefal's Comfort kitchen tools and gadgets are suitable for everyday use. Scratch and stain-proof, these kitchen tools and gadgets are designed with enhanced ergonomics for a comfortable grip and for easy and intuitive cooking. These high-quality tools and gadgets are made with fibreglass reinforced materials to be heat resistant and withstand temperatures as high as 230°c. The comfort tools and gadgets are easy to clean and can go in the dishwasher without the risk of rusting or corrosion.
Tefal Blendforce II – Plastic
RRP: £34.99
Available in black or white from Amazon
The Blendforce II adds affordable style and high-performance to any kitchen. Available in white or black, the Blendforce has a durable 600W motor, four removable stainless-steel blades and a tapered 2L (1.25L working capacity) plastic jug – offering smoother than ever blends, purees and even crushed ice. Featuring a two-speed (plus pulse) rotary dial for custom blending, there's also its Secure Lock System that stops the blender if the jug is loose, as well as a handy filling hole to add extra ingredients on the go. The blades, jug and lid are removable and dishwasher safe and Blendforce II also comes with Tefal's 10-year repair guarantee.
Tefal Travel Cup
RRP:£12
Available from John Lewis, Amazon and Home and Cook stores
This fun mug comes in four colours; green, pink, blue and black. With a capacity of 200ml, it's great for a quick pick-me-up and fits perfectly under a coffee machine. Like the Travel Mug, it has a silicone body with coffee embossing for an ergonomic grip and the spill-proof lid opens by a simple quarter turn, ready for consumption.
Tefal Travel Mug – £15 from John Lewis, Amazon Home and Cook stores
Like no other flask on the market, the 360° drinking allows you to drink from the entire perimeter of the mug. Simply open the drinking lid with the click of a button and enjoy your drink knowing it won't spill out the sides. With a capacity of 360ml, you won't go thirsty if you're on the go and the double-walled stainless steel liner keeps drinks hot for four hours and cold for eight hours making it the essential travel companion all year round. It's 100% leak-proof, so you can pop it in a bag ensured that it won't spill and it even has a non-slip base. There is a choice of four colours to choose from: black, navy blue, red and raspberry. It's easy to clean as well since the lid separates into two and is dishwasher safe.
Tefal MasterSeal – To Go
Carry your food on the go and leak-free
RRPs: From £5.50 – £13
Available from Amazon & selected retailers per item
The Tefal MasterSeal To Go range is ideal for those that take their lunch to work or out and about. Selected boxes in this range are built with clever removable inserts so you can separate different foods until it's time to eat, such as the innovative salad bowl with compartments for leaves, proteins and a dressing. They are microwave and dishwasher safe, frost resistant and come with a 30-year guarantee. The range consists of lunch, brunch, snack and sandwich boxes as well as a yoghurt box and salad bowl – all with unique inserts. 100% leak-proof, 100% hygienic (no gaps for germs even after multiple washes), BPA free
Link to full range
Image result for Tefal Smart Protect Steam Iron FV4980
Tefal Smart Protect Steam Iron FV4980
RRP: £69.99
Available from key retailers
The Smart Protect boasts a 'one temperature setting does all' for all fabrics, without the risk of burning or the need to separate garments in your pile. It features Tefal's Durilium Airglide Soleplate, which has a 33% smoother glide, as well as more active steam holes at the tip, side and centre for an increased steam output and faster crease removal. The Smart Protect boasts power of 2600W, 40g/min continuous steam output and up to 180g/min steam boost for fast heat-up and powerful performance. The anti-drip function means you can speed through your pile without the worry of stains and the auto-off function gives that extra step of safety. Cut energy use by 20% by applying eco-mode too.
Tefal Access Steam +
Handheld Clothes Steamer DT8150
RRP: £79.99
Available from key retailers
The Tefal Access Steam+ handheld clothes steamer is super-efficient, easy to use and safe to use on all ironable fabrics. It has a cast aluminium heated soleplate with ceramic coating for fast, fresh crease removal and reduces the chance of drips at 140°C. Boasting 1600W of power and two steam settings – 20g/min for delicates and a 26g/min super turbo – it steams and sanitises clothes, killing up to 99.9% of known bacteria and removing odours in one stroke. The removable 0.2L water tank gives nine minutes of non-stop steaming and a heat-up time is just 40 seconds. There's also a locking trigger for continuous steam, an extra-long 3m power cord and it's self-standing, so it won't topple over when you set it down. Five handy accessories are included: a door hook to hang your clothes for steaming; a fabric brush to steam heavy fabrics with ease; a pleat attachment for instant trouser creases; a steam bonnet for use on delicate fabrics and a travel bag to keep your accessories tidy on the go.
Sing your favourite karaoke songs anytime, anywhere, on any device.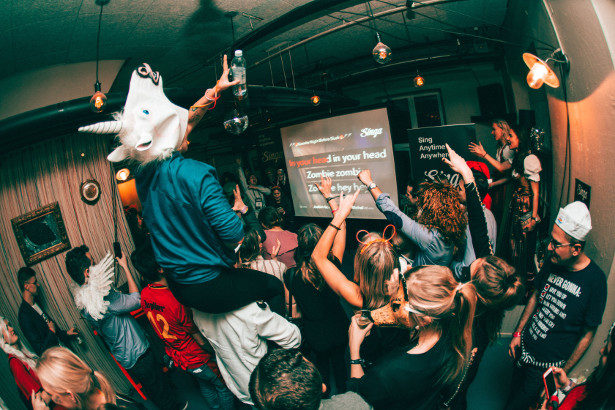 Sing on your own or make it a party with friends. No matter where or when you feel like singing, we got you covered. Singa is available on your mobile devices, web browser, Apple TV and Android TV.
Get one month of Singa Premium for free worth £9.99 today at http://get.singa.com/beltitout/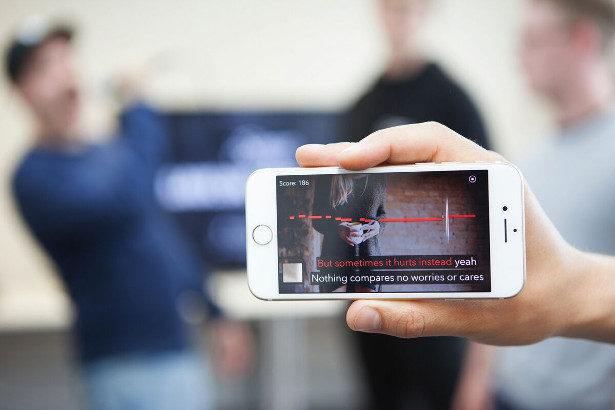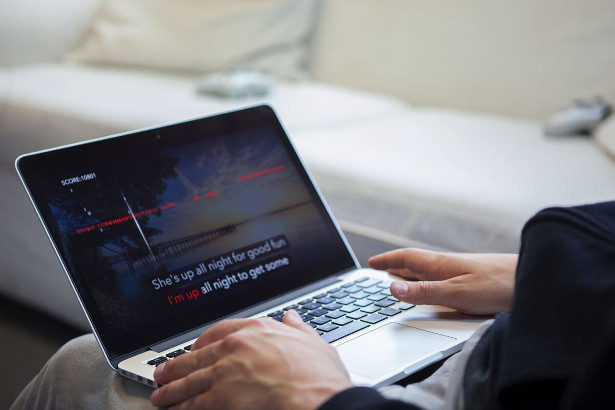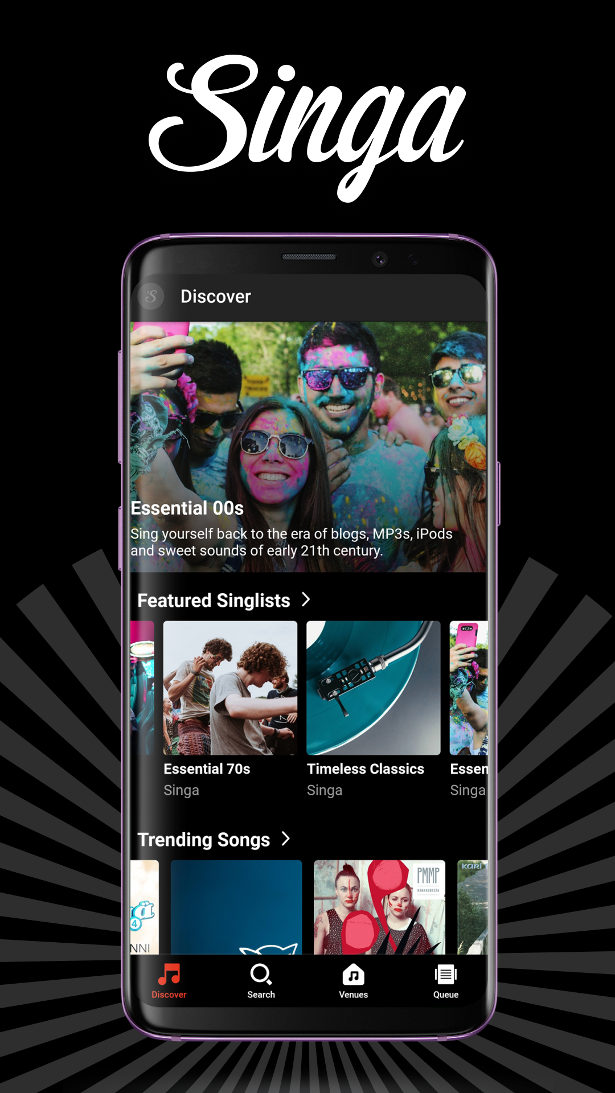 Urbanista Welcomes New Sports Headphones, True Wireless In-Ears and Speakers to its line-up
Urbanista, a leading developer and manufacturer of lifestyle audio products, welcomes four new portable products to its line up.
Meet Paris – Designed for the Modern Music Lover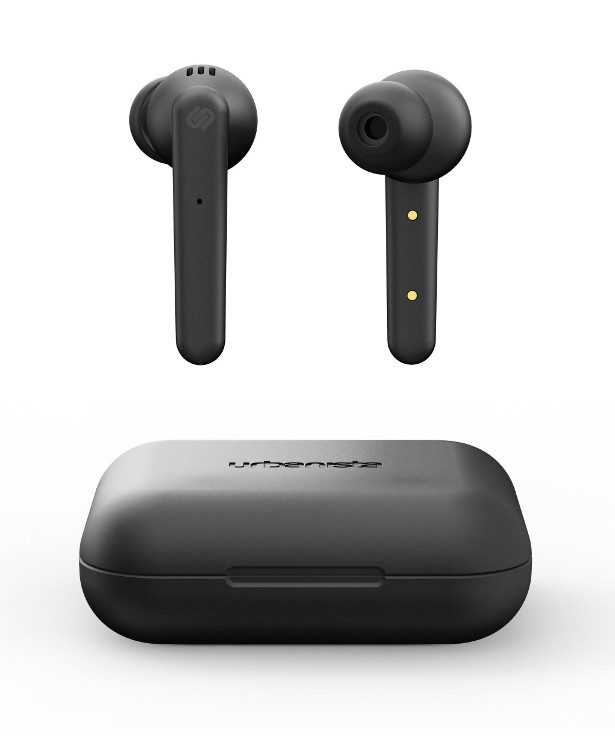 Combining an in-ear wearing style that provides a secure fit and crystal clear, isolated sound with comfort, simplicity and reliability. Paris is a true wireless headphone designed for life in motion, to complement your on-the-go lifestyle, no matter where your journey takes you. Priced at £99 MSRP, Paris is available in four colours and boasts full compatibility with Android, Windows and iOS devices.
Meet Athens – Geared to Help Push you Through That Extra Mile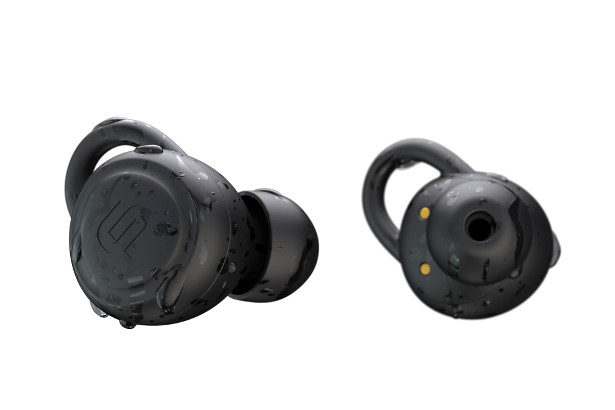 Athens is created for those looking to hit the gym, track or trails – take your workout to the next level. IP67 waterproof rating, 32 hours total playtime, the latest in Bluetooth 5.0 connectivity and sound specifically geared for performance. Athens is packed with features for a quest in breaking personal records, no matter what your sport. Priced at £119 MRSP, Athens is available in Midnight Black (Black) and boasts full compatibility with Android, iOS and Windows devices.
Meet Sydney – An Essential and Convenient Travel Companion
Measuring only 90mm in width, Sydney is a portable speaker that delivers a rich and satisfying sound. Choose from an expressive choice of colours; Midnight Black (Black), Fluffy Cloud (White), Rose Gold (Pink) and Olive (Green). Featuring a compact, clean silhouette and smooth texture, Sydney easily slips into a travel bag or simply carry by hand. Priced at £34.90, a travel must-have that delivers great sound wherever, whenever. Available at: www.urbanista.com/uk/sydney
Meet Brisbane – Power-up and Play Longer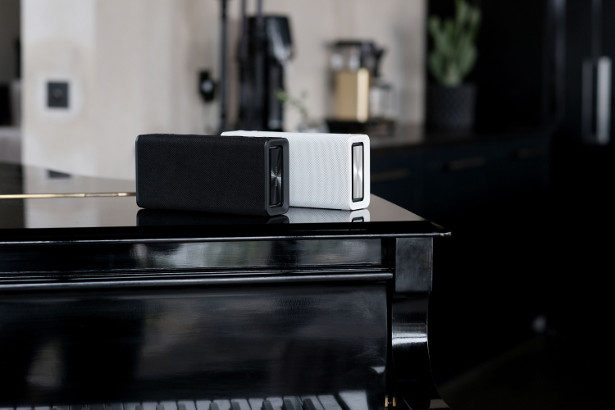 With 2 x 10 watts of power, Brisbane takes its music seriously for a portable speaker. A deep and responsive bass, easily create an ambience that's designed to give you the best Bluetooth wireless music experience, topped with a total of 10 hours' play time. Available in Midnight Black (Black) or Fluffy Cloud (White) and priced at £99, Brisbane boasts a timeless sleek design with a seamless silhouette and effortless volume control adjustments. Available at: www.urbanista.com/uk/brisbane
NUKI LAUNCH THEIR NEW SMART HOME PRODUCT, NUKI OPENER AT LEADING CONSUMER ELECTRONICS SHOW IFA.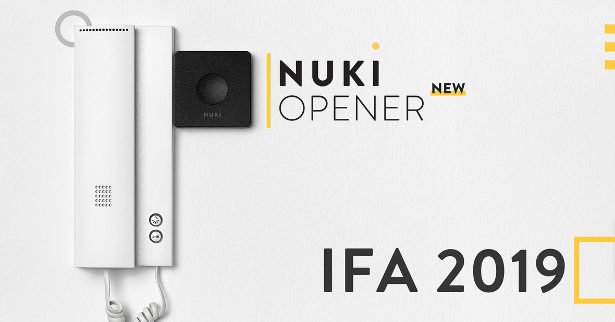 Full List of Back to University Essentials
Starting back at university can be exciting … until you think about everything you need to buy and pack.
But don't worry cause here is the definitive list of EVERYTHING you need to survive, from stationary to clothing, without overpacking.
Your important documents
I'm talking passport, birth certificate, any contracts to do with beginning the semester, prescriptions and anything else you may think is important. If you're an international student, your visa information, travel insurance, and translation books.
If you think it's important, bring it along to save you trouble down the line.
Clothing
Event though it isn't essential to bring the wardrobe of a Hadid sister, it is in my opinion important to bring items that reflect your personality. When beginning University, or even just starting a new lot of classes, it can be daunting to present yourself to a new group of people. Find your confidence while breaking the ice a little and where something that shouts who you are to the world.
Laptop/device
This one's pretty obvious. How else are you going to study in 2019?
Kitchen Utensils
If you're familiar with lodging at Uni and using the communal kitchen, I don't need to explain this much. But if you're new, just trust me and steer clear of anything that is permanently stored in the shared kitchen.
Bathroom products/toiletries and bag
For those annoying trips to the showers, make it a better experience by bringing along all your favourite products to lather yourself up like you're at home. Store everything in one easy bag you can grab and take with you, instead of awkwardly carrying bottles down the hallway and broadcasting to the world your new student status.
Stationary
If you are one of those old souls who still likes to write their notes with a good ol' pen and paper, make sure you're stocked up from Officeworks with everything you need and avoid those student convenience store hiked up prices.
Bedroom decor
To make your tiny space a little more homey, bring along your favourite funky patterned doona and sheet set. Buy some decorative pillows and candles, maybe even a print or two to reduce the 'hotel' feeling.
At the end of the day, bring the things that will contribute joy, rather than stress, for this new and exciting part of your life. Whether you're heading back or just starting, that feeling is the same.
Good luck for the semester ahead!
ROMBi a fantastic investment for prepping for study. The puzzle improves perceptual organisation, which relates to our awareness of space and time. Great for students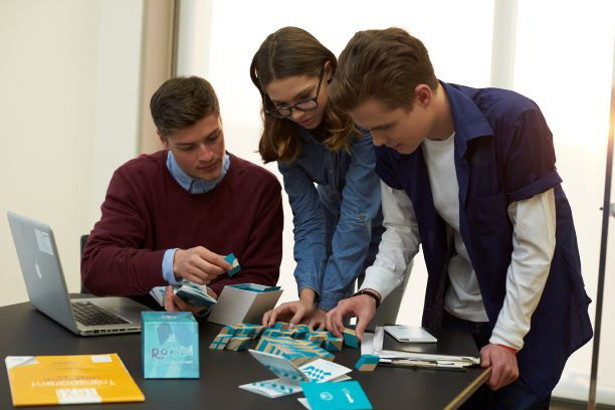 FACEBOOK | TWITTER | PINTEREST | INSTAGRAM | YOUTUBE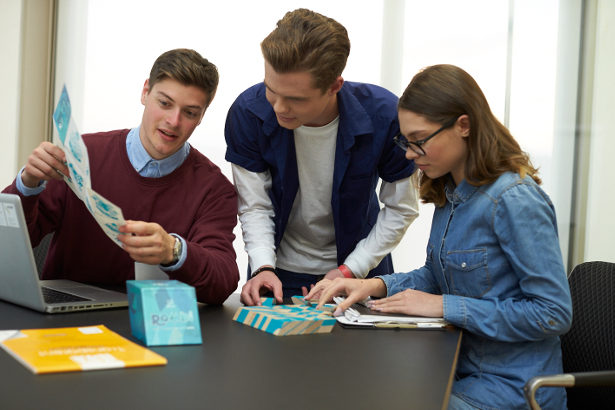 The single best investment that parents/students can make in preparation for study is ROMBi. The puzzle improves perceptual organisation, which relates to our awareness of space and time. This sets the best foundations for effective concentration, organisation of ideas, reduced procrastination and stress/anxiety. Reducing tension and distraction places students in the best place possible to focus on tasks at hand, such as reading, producing assignments, revising for exams or on the day of examinations themselves. (www.rombipuzzle.co.uk) ROMBi addresses physical and abstract coordination comprehensively and systematically.
On the Rugby front, using the puzzle offers improvements for physical dexterity and strategy; more nuanced and increased resilience!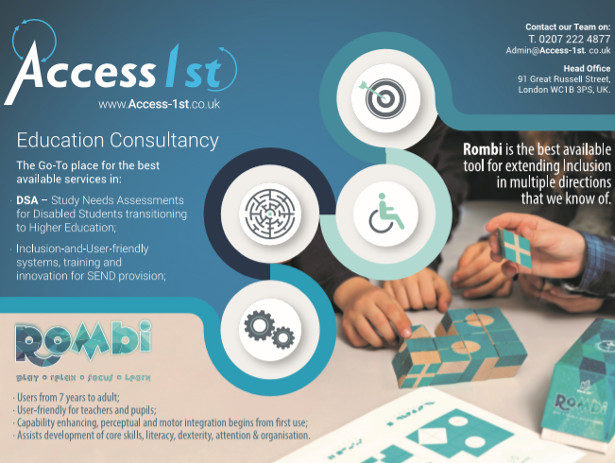 CHECK OUT THESE AMAZING BACK TO CAMPUS BEDDING PACKS SO HIGH QUALITY & LOW PRICES >>> www.thetowelshop.co.uk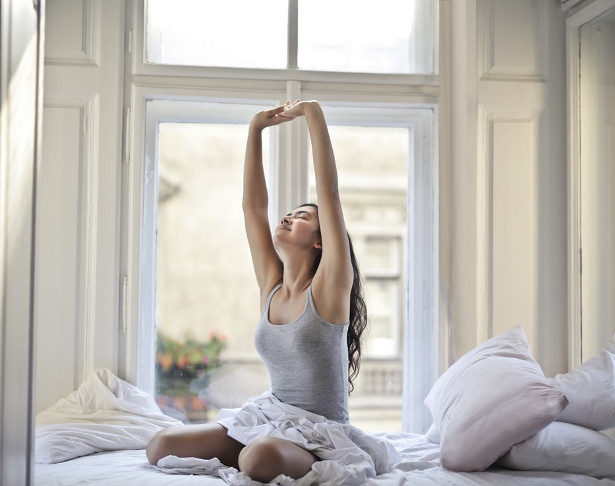 FACEBOOK | TWITTER | PINTEREST | LINKEDIN | INSTAGRAM
Being students, its always nice to have less distractions and focus on the more crucial things of your student life. Well, if you're moving in to a new home for the next few years or you want to replace your room essentials, you don't have to spend much time searching around different sections of websites looking for your needs. At The Towel Shop, we've put together four student packs that will meet your student needs!. Each pack has its own differing attributes, for example, price, items included and quality. Feel free to skim through the different student bedding packs and choose the one most suitable for you!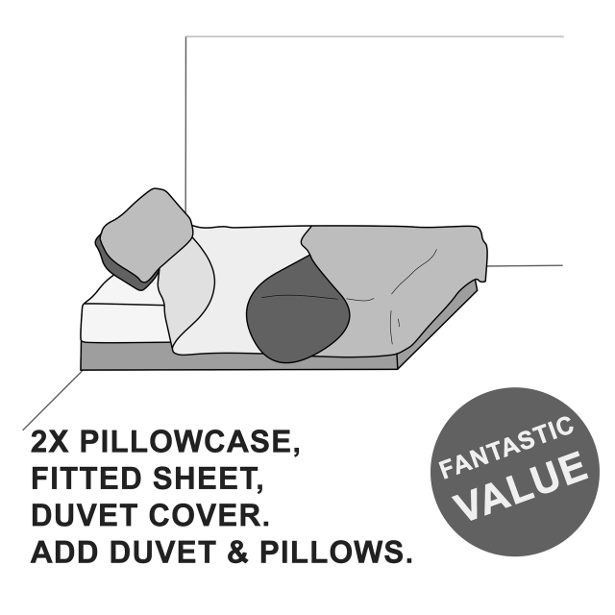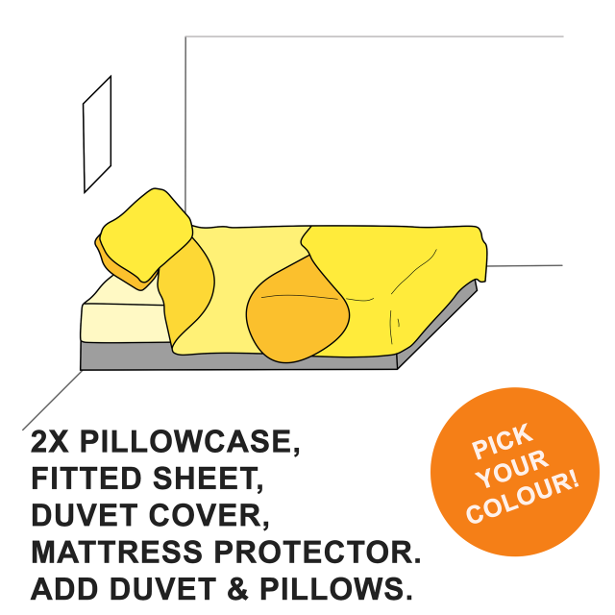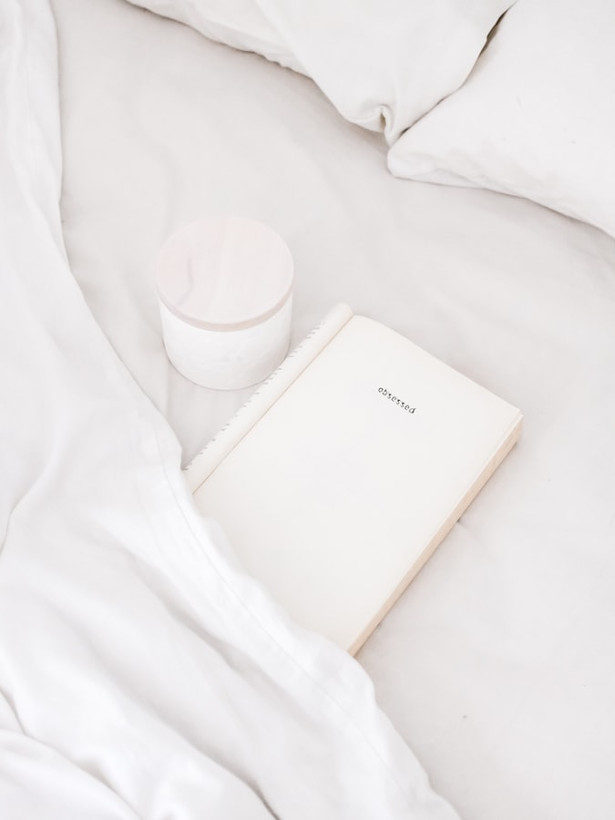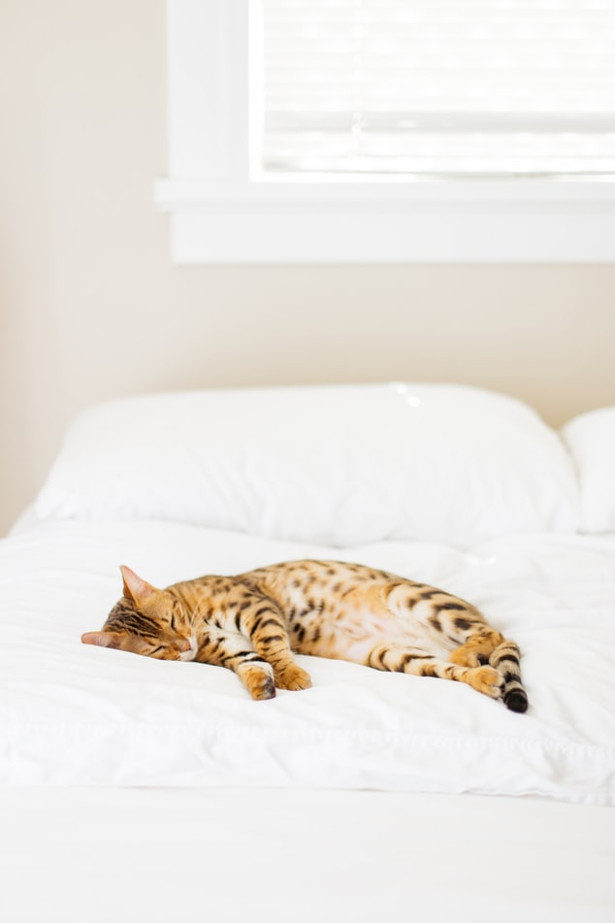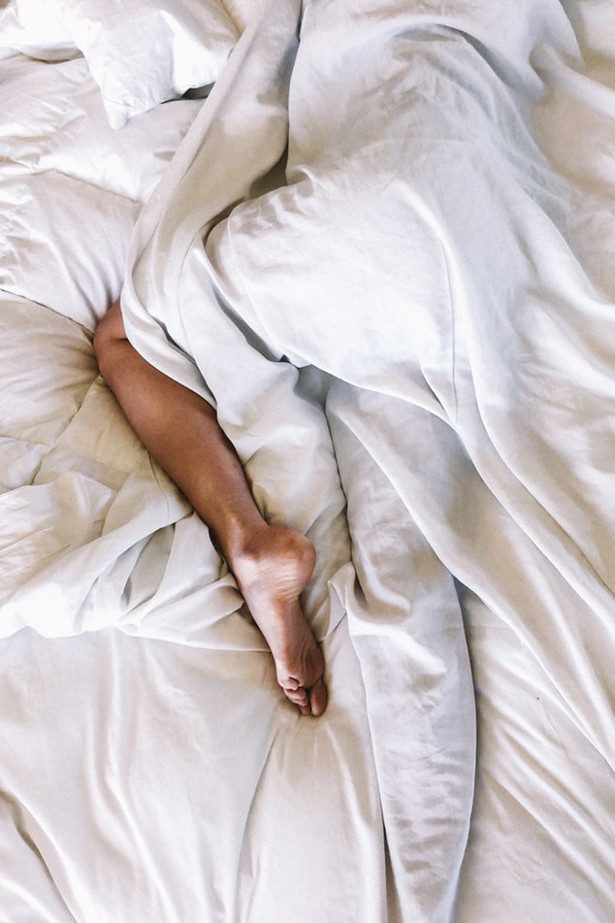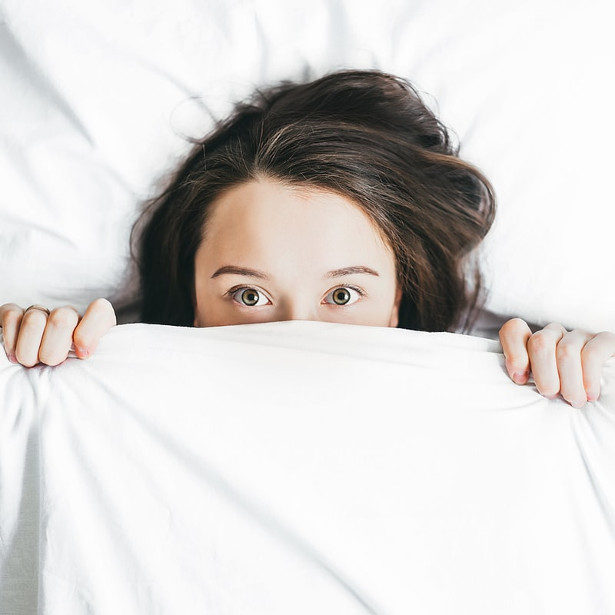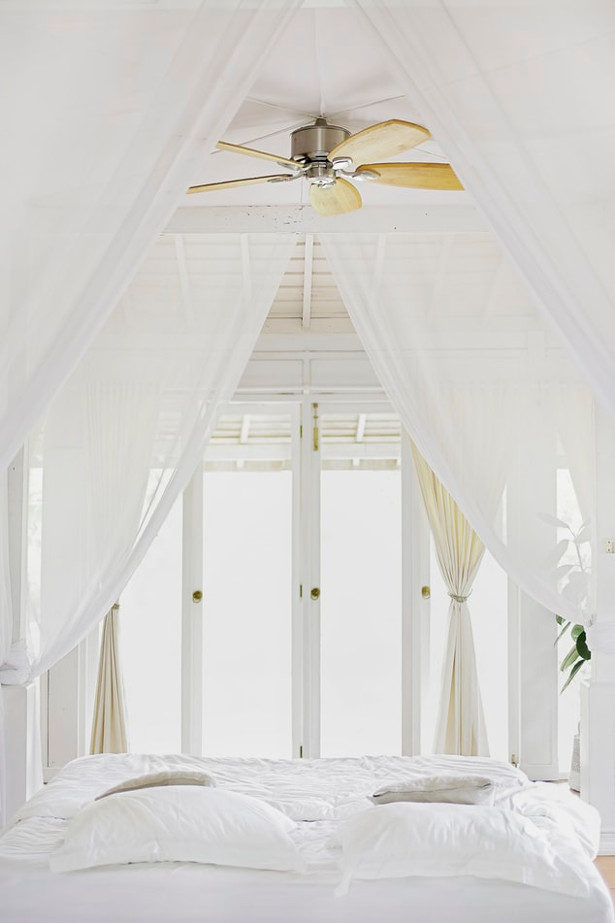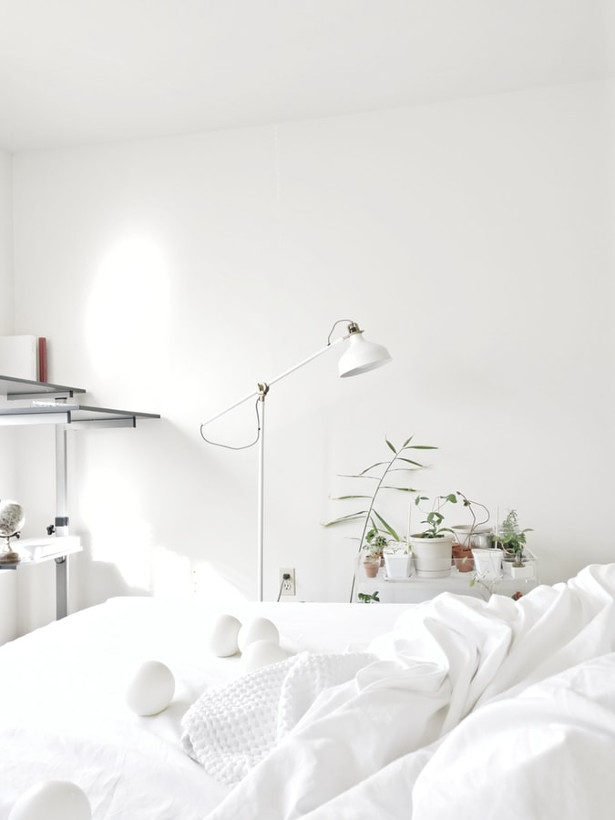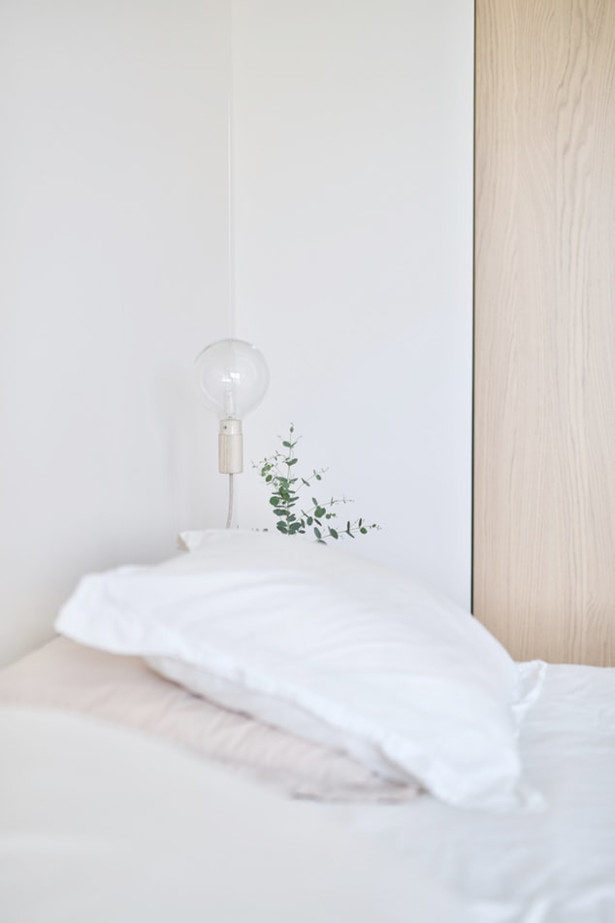 Freshers' Finance – Student Life And Credit Scores
30 August 2019: This year will see record numbers of school leavers going to university, with figures from UCAS showing 275,520[i] had applied by July, whilst many more will go through the clearing process now that A-level results have been published.
It's an exciting time but also a costly one, with most courses in the UK costing up to £9,250[ii] per year in fees and living costs averaging £807 per month[iii].
This is also the time that new undergraduates will start building their credit report. An individual's credit history starts being compiled when they turn 18 and become eligible to vote. It's a detailed picture of financial status, based on information supplied on a regular basis to credit reference agencies, like TransUnion. This comes from banks, credit card providers, utilities companies, leasing and hire companies, retailers, and other companies which provide credit.
It will help businesses make decisions on whether to offer things like a credit card, overdraft or mobile phone contract. Yet six out of 10 people (62%) don't know how their credit report is used, according to TransUnion[iv]. And when it comes to student loans, nearly a third (32%) aren't sure whether it would affect their credit score, whilst 18% wrongly believe a student loan would have a negative impact.
"A student loan is not recorded on your credit report," says Kelli Fielding, MD of consumer markets for TransUnion UK. "It's treated differently to other types of finance so it won't have any impact on your credit score, but things like credit cards, overdrafts and personal loans – which many will be using for the first time as they head off to university – will all start contributing to the score. Managing money carefully is essential to build a good credit profile and will help students get onto the credit ladder.
"The information in the credit report is also used for identity checks to help reduce fraud. Recent research has shown that the under 21s are one of the top targets for fraudsters, with a rise in identity fraud of 26% last year in this age group[v]. If someone does try and use your identity in a scam, your credit report is one of the first places you're likely to spot it, so we advise checking your report and score regularly with one of the many free online services."
Top tips for students
Try not to keep high balances on your credit cards
Don't make lots of credit applications over a short time period
Pay your bills on time – or early. Late payments are recorded on your report
Don't exceed your agreed overdraft limit – this will have a negative impact on your score
Make sure you're on the electoral register – as well as enabling you to vote, this will help your credit score but if you're moving around during your time at university, it's essential to update it.
To check their credit score and report regularly, and get guidance and offers to help with their finances, students can sign up to one of the free online services such as: Credit Karma, MoneySuperMarket, or TotallyMoney.
Product Alert! Essential Back To Campus Items >>> Tala Everyday Baking Set, with 9″ Springform Cake Tins, 2lb Loaf Tin and Baking Tray ON AMAZON! (£24.99 Free Delivery)
Buy No Here >> www.amazon.co.uk/Tala-10A11620-Non-Stick-Bakeware-Carbon/dp/B07J9HLMZQ/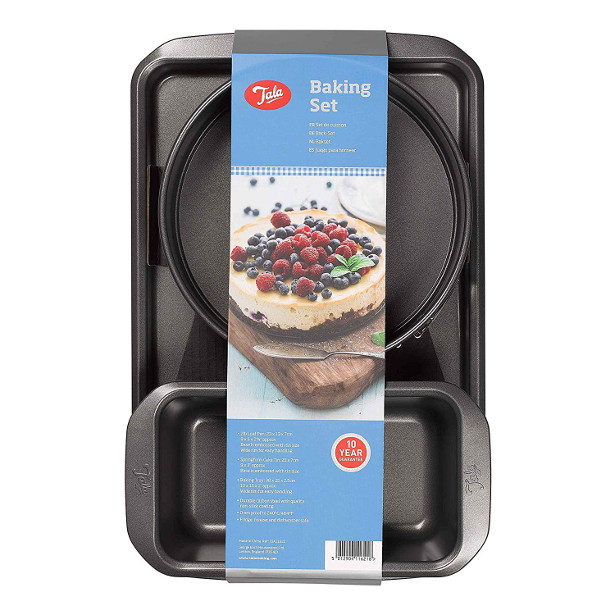 FACEBOOOK | TWITTER | PINTEREST | YOUTUBE | INSTAGRAM
Made from a sturdy carbon steel construction, this set compromises the 9″ Springform in, the 2lb loaf pan and the medium baking tray from the Tala Everyday collection of bakeware
Tala Everyday bakeware uses durable Whit ford Xylan non-stick coating, meaning a consistent bake and easy release of all types of food
Tried, tested and approved by Tala, this essential baking set is BPA and PTFE-free is manufactured by the finest, fully audited factory with state of the art non-stick spray coating facilities
All pieces from the Tala Everyday range are stackable and can be transferred from in and out The oven with ease, thanks to the wide, flat handles
Dishwasher, freezer and fridge safe with a fantastic 10 year guarantee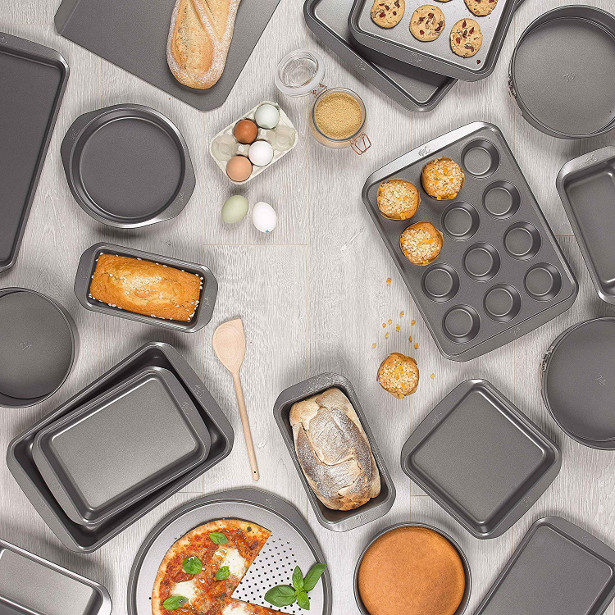 The essentials baking set includes the 9 spring form cake tin, The 2lb loaf pan and the 25 x 38 cm medium baking tray, all the essentials you need to bake and roast to perfection. From the New 'everyday' range of bakeware, perfect for your core everyday pieces. Made from carbon steel with a superior Whit ford Xylan non-stick coating, ensuring even heat distribution, easy food release and the ability to withstand the trials of everyday use. Each product is designed for stack ability and features wide flat handles, allowing transportation from the oven with ease, we are proud to have the Tala logo embossed on each product from the range, celebrating our status as One of Britain's oldest and most recognised baking brands. Specifications: safe for use with metal utensils. Dishwasher, fridge, freezer and oven proof to 240'c/464'f.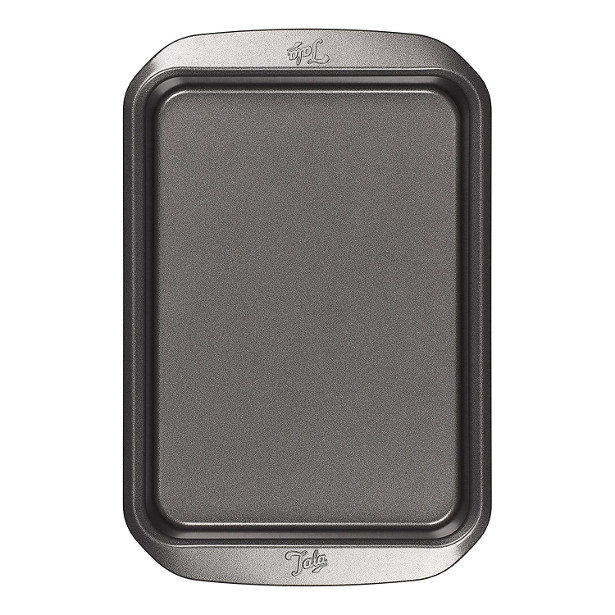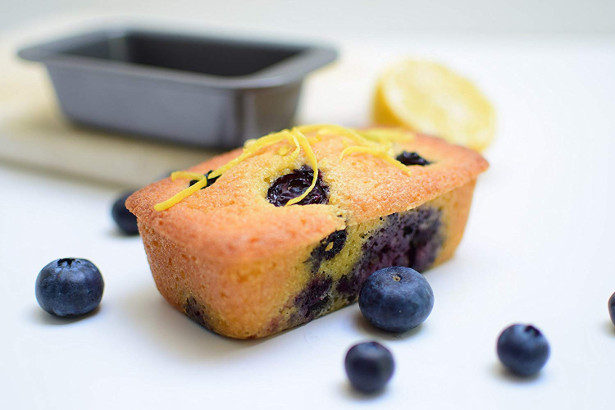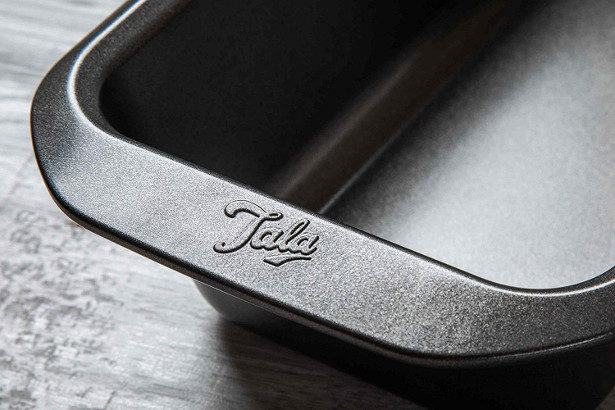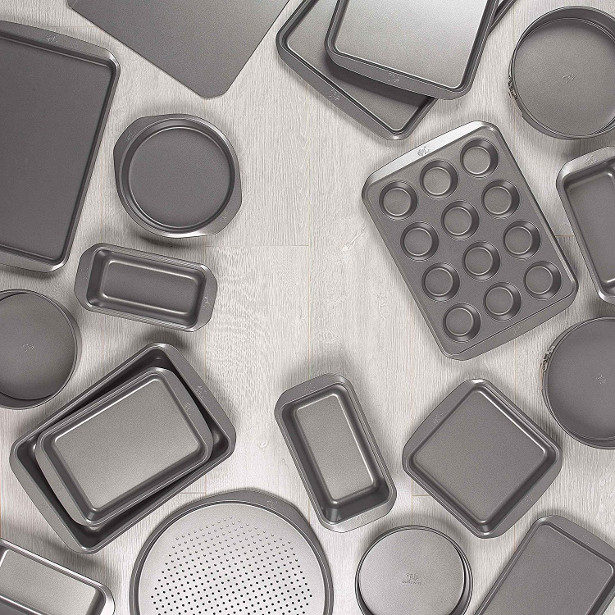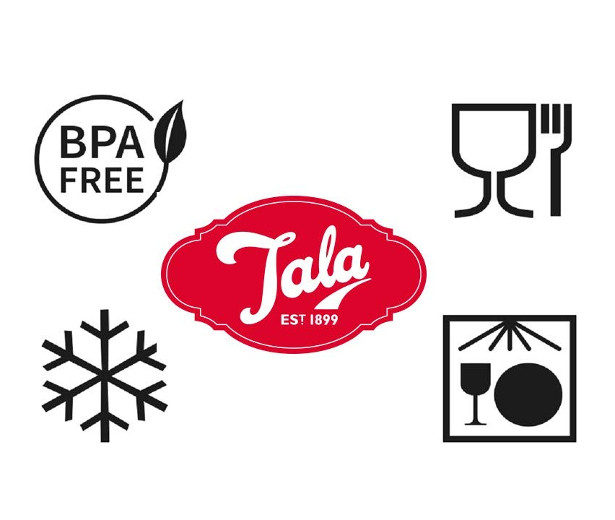 Get More recovery drinks are perfect for heading back to university. They are packed with electrolytes and B Vitamins to help shift that hangover from the night before.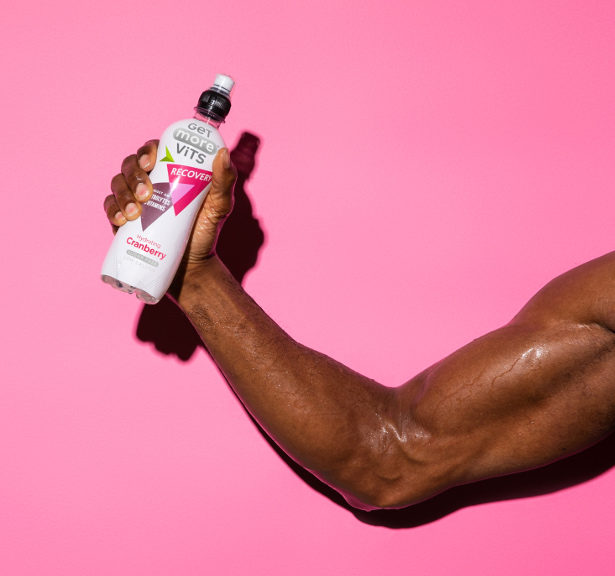 TWITTER | FACEBOOK | INSTAGRAM
Vitamins help you stay strong and healthy. Without them, your body can't work properly. You mainly get vitamins through your diet. But if you live life on the go or your diet isn't perfect, it can be hard to get everything you need. Sometimes you need to Get More.
Get More Vitamin C for a stronger immune system.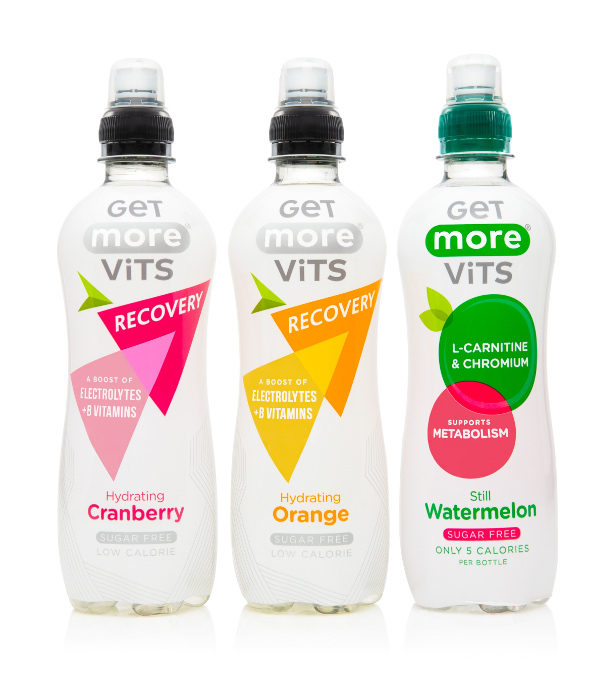 Vitamin C helps you maintain a healthy immune system, making it easier to ward off coughs, colds and other bugs. It's also an antioxidant that helps you absorb iron, an essential mineral that carries oxygen to the parts of your body that need it.
Get More Multivitamins for all round health
Multivitamins gives you your daily dose of vitamins in one go. Biotin and magnesium fire up your metabolism, making you feel less tired and more energetic, vitamins B6 and B12 support your immune system and zinc helps you maintain healthy skin, hair and nails.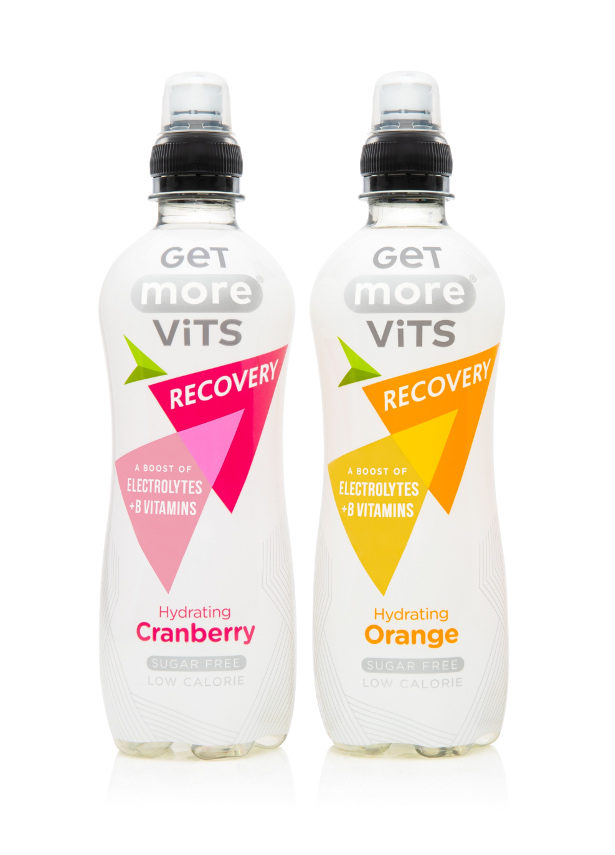 Get More Vitamin D for stronger bones
Vitamin D helps you to keep the right level of calcium in your blood. This helps you keep your teeth, bones and muscles strong.
Get More B Vitamins for more energy
B Vitamins help you turn your food and drink into energy. B6 and B12 tackle tiredness, while thiamine gets your metabolism going.
Acer CB514-1H 14″ Chromebook – Silver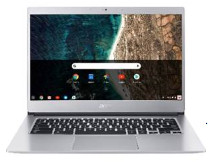 Currently £230, Was £299, Save £69
Key Features
Easy-to-use Google powered laptop with quick start-up
Built-in antivirus and access to millions of apps
Up to 12 hours battery life for use on-the-go
Safely store your files online to access anywhere
Intel® Celeron® processor with 4GB of RAM
Reader Comment Submitted by Craig at Appliance Analysts [www.applianceanalysts.com] >>> If there's one thing that changed my life on campus, it was a simple, portable laptop/phone charger. Just like this one on Amazon: www.amazon.com/Portable-RAVPower-20100mAh-External-Compatible/dp/B07P5XWRVY/ref=sr_1_3?keywords=laptop+charger+portable&qid=1567505646&s=gateway&smid=A32BDIEK75ANF5&sr=8-3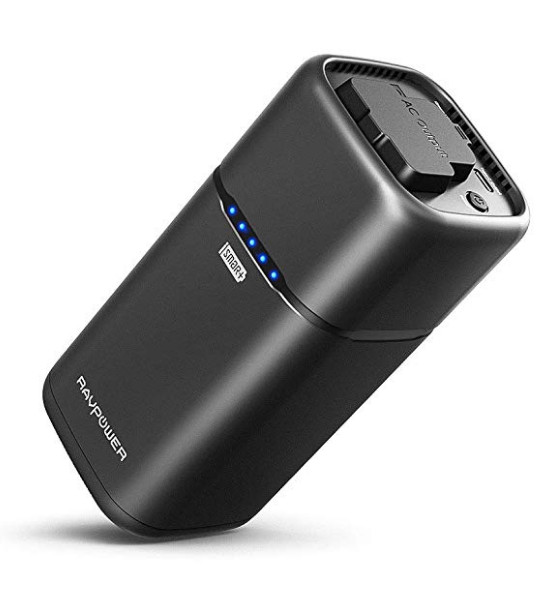 There's nothing worse than being stuck without power. Whether it's finishing a report, or settling down to a big study session. You've travelled to campus, you've got your snacks, your study playlist is ready and… low battery. Then you look around and yeah – there's all the seats next to a socket are taken. Study session ruined. I got this portable laptop charger for Christmas, and it gave me SO much more freedom. There's no more stress about devices 'dying'. I can work anywhere; even outside. It's honestly been such a game-changer, especially for my old laptop which appears to have lost half it's battery life down a hole somewhere.
Cushion Lab Products for Back to University Essentials List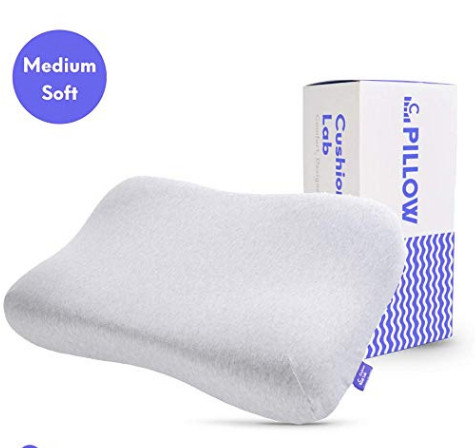 Cushion Lab make comfy ergonomic pillow & weighted blanket that are quality crafted and affordably priced.
These products are perfect for any college student, from comfortable sleep pillows & weighted blanket to posture improving lumbar pillows, these are all products that are essential to the college life.
They are listed below & they currently have a limited timed 5% discount on them as well.
Cushion Lab Ergonomic Contour Pillow – $38.99 – This ergonomically contoured pillow is designed to gently cradle your head & neck with soft & pressure-relieving support, the built-in raised side support helps you transition seamless. www.amazon.com/gp/product/B07D6M6F25
Cushion Lab Adjustable Shredded Memory Foam Pillow (Queen) – $33.99 – This adjustable pillow is overstuffed with our Hyperfoam premium shredded memory foam to achieve the fluffiness of down & support of memory foam, height adjustable to fit all sleepers www.amazon.com/gp/product/B07D79NMNP
Cushion Lab Extra Dense Side Sleeper Knee Pillow – $19.95 – This pillow is specially designed to fit between your thighs to provide spine aligning leg support for side sleepers to relieve lower back pressure. www.amazon.com/gp/product/B076YGFMNZ
Cushion Lab Ergonomic Lumbar Pillow – $29.99 – A lumbar pillow designed to improve sitting posture with multi-region back support to allow lower back pain relief. It's perfect for long sitting sessions such as working, driving, commuting, or show binging on the sofa. www.amazon.com/gp/product/B07D6LL6L7
Cushion LabCalming Weighted Blanket – $99.95 – A 15lbs weighted blanket that features proprietary 7-layers construction for full body even weight coverage that allows for deep mental & physical wind down for restful sleep. It's perfect for people experiencing insomnia, anxiety, or simply wants great sleep every night. www.amazon.com/dp/B07KZSBVDP?ref=myi_title_dp
Cushion Lab Ergonomic Travel Pillow – $24.99 – A patented design travel pillow with ergonomic contour that comfortably holds up your head, allow your face to rest against the pillow for a neck relieving rest. www.amazon.com/gp/product/B07RLYCLHW
Back to University Essentials!
Congratulations, you got admission to the University of your choice, Pretty excited about this chapter of your fabulous book? Well, there is so much to prepare for now, including shopping, essential documents, stationery items, city guide, clothes, and many more.
Are you assuming everything in your room as an essential item to keep in your suitcase when you are moving abroad? Are you counting your days anxiously till you finally depart? We understand "what should I pack" is the toughest part of the process. But, Not anymore!
We are going to help you with this essential check-list. You want to make the most of your time studying abroad, and a carefully planned essentials list will help you do that.
Before moving out, could you give it a look once?
There are many factors you need to consider when you are packing for study abroad like Location of the University, Weather, length of your stay abroad, area of your accommodation – Are there general stores or not. You don't need to load your suitcases with bottles of shampoos, and extra facial creams! Well, there is one more thing you need to keep in mind- How much luggage you are bringing, as each airline has different baggage requirements. (don't get hit with overweight baggage fees)
1) STATIONARY ESSENTIALS-
Don't remember what you studied while giving that exam? You don't want to be quiet when you are asked by the new teacher! First impression is the last impression. Not always, though. But keep those notes with you, that might help you with assignments, and exams.
The main reason you are moving abroad is to study!
Pen, pencil, ruler, eraser etc.
Your important revision notes.
Books from the reading list.
Everything is digital nowadays, But It'd be good if you keep the bilingual dictionary as well.
City guide, map etc.
Information on public transport from the airport and around town
Don't forget your diary; you can write your reminders, feelings, poems or doodles whatever you want!
2) CLOTHES AND ACCESSORIES TO PACK!
Sad that you cannot keep all your favourite cool printed T-shirts, Tired of deciding your formalwear out of so many you have already! You don't have to pack loads of it to last the whole semester. The clothing you bring will totally depend on the climate there!
Your standard t-shirts, shirts, all go-to clothes.
Undergarments.
Socks
Belt
Comfortable travel clothes.
Light jackets, sweaters and hoodies.
Workout clothing.
Outfit for a Formal occasion.
Scarf/ hats/ caps
Umbrella
Heavy coat for chilly weather
Comfortable nightwear
Sport shoes
Classy footwears
FlipFlop
3) DON'T FORGET THESE IMPORTANT DOCUMENTS –
Make sure you pack these documents in your carry-on luggage, you can take cross-body bag to prevent theft.
Passport + Visa
Driving license, Student ID or any other identification.
Copies of your Passport, Visa and ID
Letter of acceptance from the University or any other document from the University.
Travel insurance details.
4) TOILETRIES
Well, my suggestion is not to keep anything extra! Don't load your bag with all these items as you can buy them there as well! Don't add unnecessary weight.
I repeat, DON'T KEEP TOO MANY OF IT.
Travel-size shampoo, conditioner
Small size body wash
Moisturising lotions
Toothbrush, toothpaste and floss
Feminine products
Sunscreen
Medications or prescriptions.
Pack toiletries enclosed in a bag, wrap them thoroughly.
5) ELECTRONIC ITEMS
Keep your laptop with a few downloaded movies.
Your phone, How are you going to stay connected to your family and friends? Well, why am I even reminding you this, you won't forget to keep your phone obviously.
Your journey will be super boring without your earphones/ headphones. Keep them and listen to your updated playlist.
Your phone charger, Universal adapter and Portable Power bank.
Camera, to keep your memories with you forever!
Don't forget to keep your credit or debit card and cash in the host currency.
6) PACK SOME OF YOUR FAVOURITE HOME COMFORTS!
Make sure you bring your favourite comforter, teddy bear and coffee mug. It is easier to beat homesickness if you have something to make your new room feel more like home. Going away from home for the first time can be a bit complicated sometimes, Get things which can help you not feel that way and cheer you up when you are going to that low zone.
There might be some possibility that you don't get your favourite snacks out there, Keep those candies, chocolates, chips and cookies, Get those ready to make and surprise your friends by making a delicious meal for them! But Don't overload your bag with these.
Also, keep those small locks for zippers on your bags, and ribbon, tag or anything which can help you identify your suitcase!
Well, This is a surprise for all the readers, I know you weren't expecting it. I am going to tell you the 5 must-have apps you can use when you are going to study abroad!
Duolingo – It is the most popular and best-known language learning app.
HeadSpace- HEADSPACE is the meditation app with guided exercises to calm your mind; If you are having trouble with stress, You will benefit from it.
Mint- Mint is the most-recommended money app because it is user-friendly, free, secure and easy to operate no matter where you are in the world.
UniDAYS- Unidays brings the best college discount online and in-store with all the popular brands and merchants in many varieties, including fashion, entertainment and technology, you just need to be a student.
AmberStudent- No, It's not an app. But you can find many accommodation options on AmberStudent according to your budget and other preferences. Also, you will get free personal assistance too!
www.giphy.com/gifs/girlstarter-girl-starter-xUPGcIxcIZ1rMeChEs
Tadaaaa! I hope this will help you with packing and I am sure you will have an unforgettable and hassle-free stay abroad, ALL THE BEST!
College Essentials Checklist From Your BFF
Blain's Farm & Fleet wants to help make sure your student has everything they need to settle into the dorms this semester with our list of college essentials.
Depending on your outlook, it may be hard to let your baby go off to college, or it may be a relief to finally have your house to yourself again. Either way, you'll want to make sure you send your student off armed with the college essentials. This will ensure that they have everything they need to succeed at school.
Clothing
A challenge that faces a lot of college students is laundry. Whether they intend to do their own or bring a garbage bag full of dirty clothes home for mom to wash every weekend, they don't want to run out of clothes between washings. This list is intended to give you ideas. Depending on where your student is going and the time of year, you may not need them all. Here are some college essentials in clothing:
A few weeks' worth of underwear
Clothes for the current season and the one after, depending on what semester it is
A good raincoat and boots in case of rain
A heavier winter coat or fall jacket (with a hat and gloves or mittens) in case of a cold snap
Dorm-appropriate pajamas
At least one set of dress clothes (with shoes) if your student intends to join a sorority or fraternity
A bathing suit
A bathrobe and some flip flops for the dorm showers
A pair of running shoes for sports, working out, or just walking around campus
A pair of hiking boots or winter boots in case your student wants to explore nature in their new home
Personal Care
An obvious but easy-to-forget part of the college essentials is personal care items. Regardless of gender, here are some personal care essentials:
A toiletries bag for carrying personal care items to and from the dorm showers
Shampoo, conditioner, and body wash
Lotion
Facial soap
Toothbrush, dental floss, mouthwash and toothpaste
A hairbrush and comb
Hair product such as styling gel, mousse, or hairspray
Deodorant
A razor and shaving cream or an electric razor
Bedding
There are a lot of college essentials that can make your student feel like they're at home in their new dorm room, but none moreso than the right bedding. Here are a few of the bedding must-haves:
A set of ear plugs in case your student's room is facing a busy street or their roommate snores
At least two sets of bed sheets and pillow cases
A couple of blankets
A few pillows
Supplies
There are a lot of supplies your student will need that fall under the category of college essentials. A lot of them have to do with laundry, first aid, and cleaning. The key ones are:
A first aid kit for the paper cuts of studying and the scrapes of intramural sports.
A bottle of hand sanitizer
Some surface spray or disinfectant wipes
Air freshener
Laundry detergent and stain remover
A laundry bag or basket
Dish soap and a dishpan
Post-it notes
Pens, notebooks, binders, folders, highlighters, and Sharpies
A stapler
Vitamins
Small Appliances and Electronics
Dorm rooms are small, but there are a few appliances small enough to fit in the space that will be lifesavers for your student. In this day and age, the college essentials always include machines and electronics. Here are a few that will make your student's life a lot easier:
A laptop (don't forget the power cable) and cell phone
A cell phone charger
Batteries
A microwave oven and mini fridge – the bread and butter of dorm living
A crock pot and recipe book to make some hot meals like back home
An indoor grill for cooking up small portions of delicious food
A USB flash drive (maybe two since they tend to get lost easily)
An alarm clock to help your student get to class on time
A coffee maker to help them get started in the morning
A hand vacuum cleaner to clean up around the room
Dinnerware
Dinnerware is a set of college essentials that usually gets overlooked because, hey, there's a cafeteria or dining hall right around the corner from their dorm. But trust me, sometimes you just need to stay in because of nasty weather or because you need to finish that research paper. Here are a few things that will help your student out:
A set of washable, microwavable dishes (A mug, glass, bowl, plate, spoon, knife, and fork) that they can use to make their own food
Disposable plates and utensils if there's nowhere for them to wash their own dishes
It's also important to remind your student to bring their ID, driver's license, and credit or debit cards. If they are going to travel for spring break, they'll also need their passport. Check out this printer-friendly PDF version of our college essentials checklist that you can take shopping with you.
Just think ahead, guide them to the things they'll need, and talk to them about everything they might face. Their future is bright, and it's time to let them shine.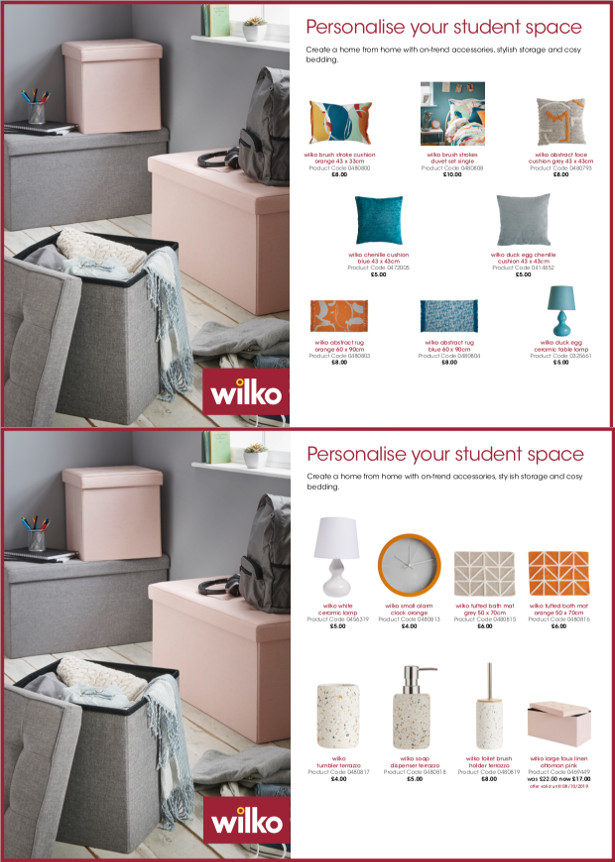 WanderSafe Beacon and App for Students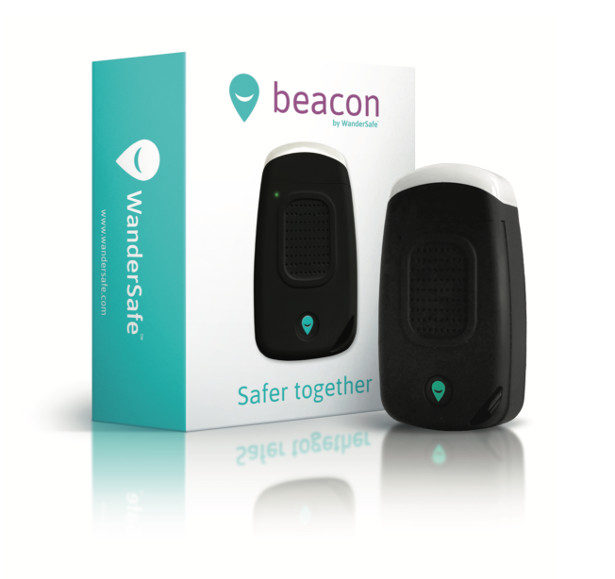 Kids traveling and commuting to school, practice and games and their parents can feel safer using the FREE WanderSafe smartphone application. The application is easy to download and install on any current handset and allows the user to signal for help three times faster if they experience unwanted attention or a potential threat. From bullying to a potential human trafficking threat the WanderSafe app identifies where there have been previous areas of concern and users can tag or "pin' a location and describe what is making them feel u neasy. We also make the WanderSafe beacon, a piece of hardware that pairs with the application that incorporates best practice personal safety protocols taught by the CIA.
Features include:
Illuminate: a 1000 lumen flashlight
Distract: a 7 pulse per second strobe function
Attract: a 140-decibel personal siren
Alert: a Silent SOS feature
You can see the product in action in this interview bit.ly/WSonTDE
The product sells for $79.99 USD and can be purchased from www.wandersafe.com
The WanderSafe Beacon application is free to download from both app stores.
Prepping our teens for freshman year of college is of the utmost importance!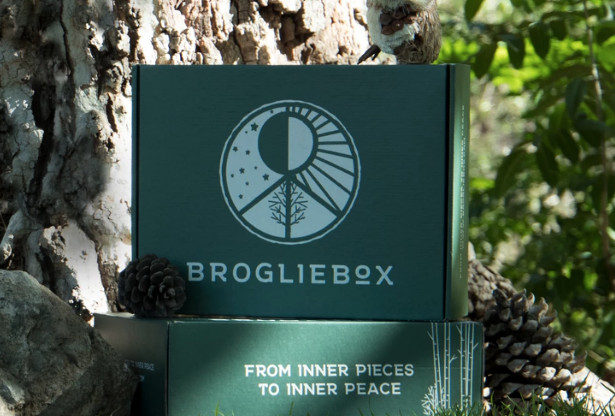 We believe every incoming freshman should be equipped with tools and resources to help them maintain their mental health, find help when needed, and developing coping skills when stress peaks. Which is why we developed BroglieBox, a quarterly subscription box for mental health and stress relief.
BroglieBox is mental wellness, delivered to your doorstep. Every three months, a new beautiful gift box arrives filled with 6-7 full sized items and resources for mental health and stress relief. Also included in each box is a quarterly issue of the Piece of Mind Magazine, which features timely and useful articles, self-help guides, and visual tools from a variety of published psychologists, psychiatrists, and mental health experts. BroglieBox is an all-encompassing resource kit in a fun, warm and heartfelt way! Many BroglieBoxes are sent as "gifts" with the option to send the box anonymously or include a personalized note.
Boxes are $65 seasonally (one box) or $235 yearly (4 boxes). These prices include tax & shipping. Available for domestic purchase (US).
Best-selling book Subconscious Power: Use Your Inner Mind to Create the Life You've Always Wanted (Simon&Schuster/AtriaBooks) as a must-have go-to guide for your University students.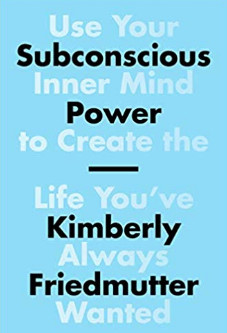 Rather than giving busy students one more thing to do, Subconscious Power gives pressured students 1000 less things to do! At a time in our history where anxiety, depression, addiction, sleep and weight issues are at an all time high among students, these six principles are not only intriguing to the developing mind but may be considered life saving. We all have a broader sense of knowledge lying just below our consciousness in our (sub)conscious and this knowledge is our advocate in life, relationships, schooling and career if we utilize our own best mechanism, our subconscious mind; it's who we truly are. Subconscious Power has hit many best selling lists including CNN's best Amazon sellers, best books to give your son, best books a lawyer can read and best seller 2019 for America's leading CEO's. See what athletic superstars Mike Tyson, Jonathan Ogden and and others such as Jennifer Hudson plus many more, have to say about the efficacy of the six principles! Amazon: www.bit.ly/KFPowerHardcover
Get £15 cashback on those uni essentials when signing up at topcashback.co.uk/wilkos-promotions/. All you need to do is sign up, click through to Wilko's from TopCashback and shop away and £15 cashback will be added to your TopCashback account within 14 working days of your purchase.

College students are looking more and more for products that help them manage both their school demands and their own wellness during the ups and downs of college life. Zenit, makes personalized journals that empower anyone to own their wellness.

What makes a Zenit different from a regular journal is that people can fully customize the inside pages of their journal. They choose from our selection of prompts and other features like inspirational quotes and mood trackers. The prompts are great for goal setting, prioritizing daily tasks, and reflecting on experiences outside the classroom.
You can see more on Zenit's website and online store: www.zenitjournals.com
This page has designs that actual customers have made for themselves: www.zenitjournals.com/get-inspired
aplaceforeverything.co.uk great deals for first-time uni students.

Cable Organiser Tags RRP £7.00
With university now a haven for connectivity freshers will be up to their eyeballs in cables; help them get organised with these handy cable organised tags that will tell them which cable is which.
Cable Organiser Tags
16 Pocket Over Door Organiser – White RRP £5.00
Space in university accommodation can be limited so you really do need to use every available inch. Making the most of the space on the back of your door is a must and this organiser is a handy way to get to everything easily.
16 Pocket Over Door Organiser – White
Washing Machine Laundry Bin – RRP £15.00 NOW £7.50
It probably won't be high on the priority list of a fresher, however, washing is an essential. A gentle reminder, in the form of a washing machine laundry bin, wouldn't go a miss.
Washing Machine Laundry Bin
iPhone Charger Holder – RRP £5.00 NOW £3.00
It would be an absolute travesty should a fresher find themselves without charge on their phone. Ensure that never happens with this handy iPhone charger holder
iPhone Charger Holder
Corner Shower Caddy – Reo – RRP £13.00
If you're one of the lucky ones you may have an en suite, if not you could be sharing a bathroom with up to six people. Either way you'll need somewhere handy to store your shower gel and shampoo. This is a great solution that can be removed at a moment's notice
tesco ANNOUNCES DEALS ON FRESHERS' WEEK ESSENTIALS AS PART OF CELEBRATIONS TO MARK 100 YEARS OF GREAT VALUE

prices cut ACROSS UNIVERSITY ESSENTIALS, INCLUDING KITCHEN BASICS AND STORAGE SOLUTIONS
Tesco has announced that it is celebrating 100 Years of Great Value by cutting the price of hundreds of products during September. Among the products on offer are essential homeware items now available at half price, so Freshers and those returning to university can stock up for less.
This will be the third 100th anniversary deals event from Tesco this year, after previous bursts in both January and May. From today until October 2nd, customers can take advantage of up to half price deals on essential homewares, including:
Half price: Salter 24cm Frying Pan (was £24, now £12)
Half price: Salter 37cm Oven Tray (was £10, now £5)
Half price: Salter 28cm Wok (was £40, now £20)
Half price: Curver Large Storage Basket, in cream or grey (was £5.50, now £2.75)
Half price: Curver Small Storage Basket, in cream or grey (was £3.50, now £1.75)
Shoppers in Tesco stores and online will also be able to shop up to half price offers on food and drink products from some of the nation's favourite brands, including Filippo Berio, Chicago Town, McVitie's and McCain.
In addition, Tesco has also brought back and extended Clubcard Prices, which will give its 19 million Clubcard members access to more than 400 additional money-saving deals during September. Offers include exclusive discounts on a wide range of products – from TVs and cleaning products, to coffee.
To get the Clubcard Prices, existing Clubcard members just need to tap their card or scan the Clubcard app at the till. Customers who don't have a Clubcard can get the discounts by downloading the app and registering which takes just a few minutes. Online customers will get their discounts automatically and they will show on their final customer delivery note.
Tesco Chief Customer Officer, Alessandra Bellini, said: "This latest burst of deals will enable shoppers to snap up family favourites at amazing prices – we know this will be especially important as children go back to school and purse strings are tightened after the summer break."
Throughout the year, Tesco has announced the launch of its 100 Years of Great Value deal events with adverts featuring iconic characters and celebrities from days gone by, including Mr Blobby, Anneka Rice and Morph. This burst of deals is no different, with legendary football pundit Des Lynam returned to screens alongside deals with 'prices that take you back.'
To celebrate the launch of the latest event, Tesco has also helped bring back iconic series Supermarket Sweep. The much-loved gameshow returns tonight at 8pm (Monday 9 September), as a prime-time week-nightly show on ITV2, with new host Rylan Clark-Neal.
With great value offers across hundreds of products in September, customers can fill their shopping trollies and baskets for a lot less.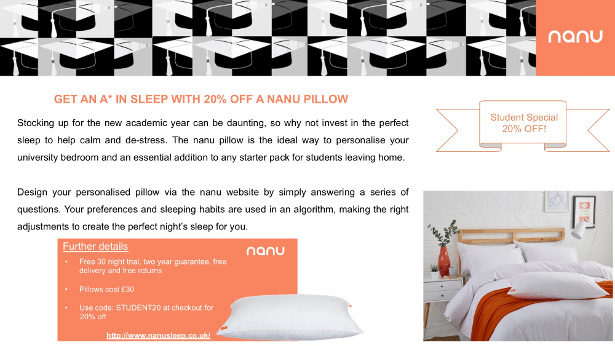 Singa: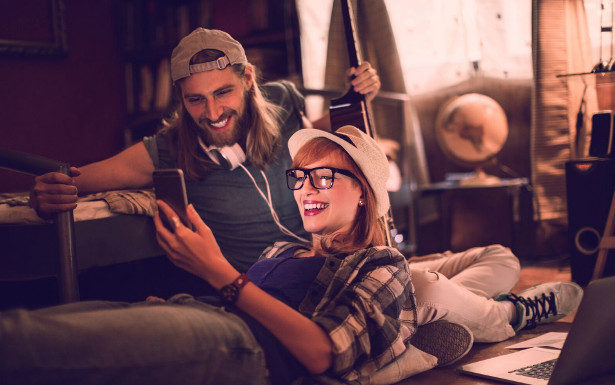 One month free Premium Singa (worth £9.99)
Offer can be redeemed using code BELTITOUT while subscribing at singa.com.
Alternatively the offer can be accessed directly from this link www.get.singa/beltitout
Meet Brisbane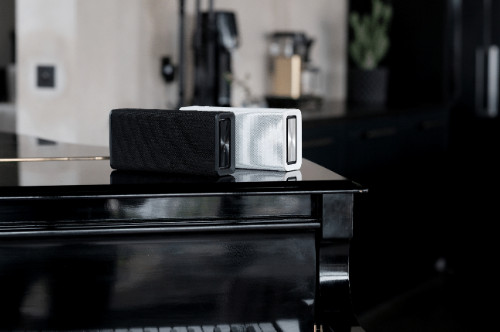 Power up and play longer !
With 2 x 10 watts of power, Brisbane takes its music seriously for a portable speaker. A deep and responsive bass, easily create an ambience that's
designed to give you the best Bluetooth wireless music experience , topped with a total of 10 hours' play time. Available in Midnight Black (Black) or Fluffy Cloud (White) and priced at £99, Brisbane boasts a timeless sleek design with a seamless silhouette and effortless volume control adjustments.
Nothing unifies people like music. Therefore, we wanted to create elegant speakers with superior stereo sound, that you can have in your home or take anywhere you go. The simple pairing makes it easier than ever to share your music. As always, we ́ve created premium products at accessible prices." Comments Anders Andreen, CEO.
Online travel insurance specialist, CoverForYou (coverforyou.com) is the intrepid explorer of the insurance world going where very few dare – rewarding customers with significant savings for their loyalty, offering flexible, bespoke cover and genuinely helpful travel and lifestyle services as standard.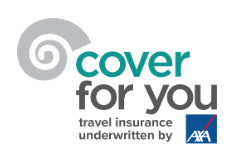 Unlike other insurance brands who are under fire for penalising returning customers over new policyholders, CoverForYou is one of the only travel insurers to provide repeat customers with discounts (up to 20%) across every policy type – Single Trip Cover to Annual Multi Trips – or for referring a friend.
The multi award-winning insurer allows customers to design the policy which suits them. Flexibility and applying bespoke add-ons are standard features of CoverForYou's zero excess on direct policies starting from £4.25. What's more, CoverForYou has a record of settling around 90% of all claims, so you can travel safe in the knowledge you will truly be covered if anything goes wrong on holiday.
Cover includes anything from a spur of the moment weekend away (Single Trip Cover) to an unlimited number of trips within a year (Annual Multi Trip) and pretty much everything in between, including free cover on over 100 sports and activities on every policy. Online quotes are instant with sign-up taking mere minutes.
As part of the service, CoverForYou's customers – edging towards 4.5 million – automatically have free access to the Travel Mate app, an industry first. In addition to being a useful tool to manage personal travel insurance policies anywhere in the world, the app acts as a little black book, specific to the travel location, full of local emergency numbers, nearest hospitals, medical translation tools and even a jetlag sleep calculator.
Perlego 'The Spotify for university textbooks'

Perlego is a leading digital streaming service and app for educational eBooks, aiming to help students cut down on the huge outgoings they accumulate throughout their university career.
The price of textbooks is something that burdens every student, regardless of location or course. But textbook prices have grown by approximately 1041% since 1977, and the typical student can expect to budget between £450 and £1070 for books and equipment alone per year. Many students who simply cannot afford this are then left to either fight over the copies in a library, make do without, or find alternatives illegally- inevitably affecting grades and quality of study.
Uni students are the Netflix and Spotify generation, and require resources at the touch of a button. Enter, Perlego. The online library was founded in order to make education accessible to all, and for academic titles to be as easy to access as your favourite streaming service. The app provides its users with access to over 250,000 specialised eBooks from over 2,300 publishers including Bloomsbury, Sage, Princeton University Press and Simon & Schuster for just £15 a month– a fraction of the cost of a single print book.
Be savvy, be cool, be exciting, be different, beadventurous, be creative, be you.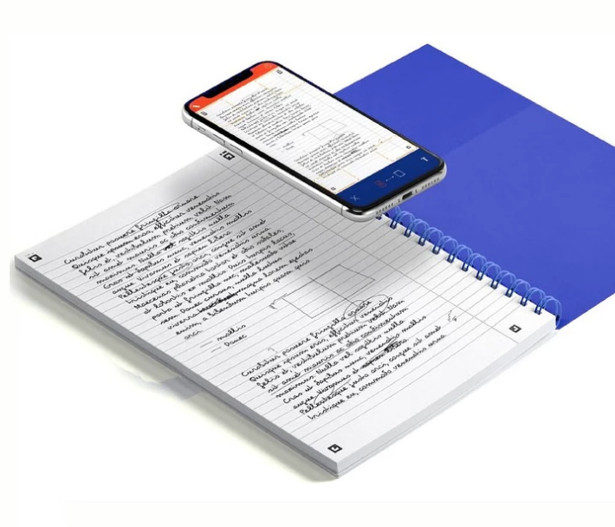 At Hamelin, we encourage and applaud students who are anyand all of the above, and more. We tookthis one step further and designed especially for these students, a beautiful, innovative, brand new notebook, that isworthy of their ideas, their creativity, and their essence. Our notebooks,which just launched in North America. a few months ago, stand out among the crowd,and they aren't like other notebooks out there.
They bridge the analog and digital worlds, as they come witha free app, SCRIBZEE ®, that allows notetakers to scan, save, organize, share andaccess their notes, all from the cloud. Theyfeature iridescent hardcovers in seven colors, smooth, bright OPTIK ®paper,that does not bleed through, (so you can write on both sides!), extra wide pocketfolders and organization sticker tabs.
We've been taking our notebooks on tour to meet students this spring, and the reactions we've been receiving have been overwhelminglyenthusiastic.
Hamelin Brands
Beantown Bedding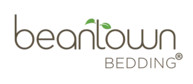 LAUNDRY-FREE BEDDING.
Laundry-free feels like this
Eco-disposable sheets are convenient, comfy and compostable. Try one when you need one, or subscribe and save.
"Do I even need to write a full post on why this is so epic?!" Kitty Bradshaw, Travel Writer
www.BeantownBedding.com
Waka Coffee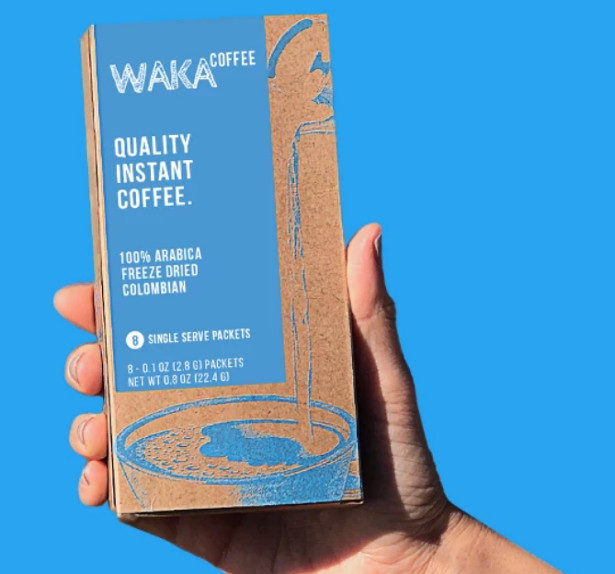 We want to help people make more time for things they love, and spend less time making coffee.. We source the best quality instant coffee out there, pack it in single serve packets, and ship it directly to your doorstep. We want to revive the instant coffee category, and on a mission to bring the instant back!
We also donate a percentage of our sales to charity: water, which brings clean and safe drinking water to communities around the world through our "Add Water, Give Water" program.
We sell on Amazon too!
www.amazon.com/Waka-Coffee-Quality-Colombian-Single-Serve/dp/B07JNJ8S23/ref=mp_s_a_1_3?keywords=waka+coffee&qid=1568411511&sr=8-3
Hangover Helper.
Hangover Helper is a fun, gift-y illustrated cookbook showcasing 50 international hangover cures ranging from a full English breakfast to a Mexican michelada to a New York City classic, the bacon-egg-and-cheese.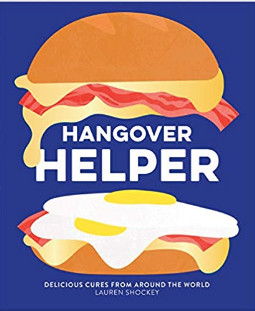 University is known as a time for drinking — often a little too much — so what better book to keep in one's dorm room than a copy of Hangover Helper? Filled with delicious, accessible recipes and helpful tips on preventing and curing hangovers, it's essentially required reading for anyone entering university!